Looking for the absolute best things to do in Disney World? You are in the right place! While of course some of the very best things to do in Disney World are inside the parks, Disney World is so magical because unlike many other Disney Resorts, it is not just parks! Disney World is so full of super fun activities and attractions from thrill rides and shows to unique bars to resorts to explore.
20 Coolest Things To Do In Disney World
Drink (or Eat) Around the World
Disney World is home to Epcot and Epcot is home to the one and only World Showcase! One of the best things to do in Disney World is explore the World Showcase at Epcot and while you could quickly walk around the world, I highly recommend drinking (or eating) around the world instead!
Drinking around the world has become a fan favorite and you should definitely check out my Ultimate Guide to Drinking Around the World before you depart on your globe trotting adventure!
Drinking around the world in the Epcot World Showcase is by far one of my favorite activities in Disney World! While you can grab an alcohol drink in each country, you do not need to drink alcohol to make this super fun. Grab a bubble tea in China, a hot chocolate in Norway, or Berber Passion in Morocco.
If you do drink alcohol, my Ultimate Guide will point you to some of the best tasty beverages, but you can also just pick the coolest sounding drink from each country!
If you want to add one more item to your must do activities in Disney World – grab a drink in every Disney park too! While Magic Kingdom used to not sell alcohol, you can now find beer and alcohol in this park! Where? Check out my Guide on Where to Find Beer and Alcohol in Magic Kingdom!
If drinking is not your thing, you can switch it up and eat around the world! Every country in the World Showcase has at least one food "stall" making it super easy to get a to-go snack in each country. You can also check out one of the best Epcot Quick Service Restaurants found in the World Showcase. Grab an eggroll in China, a pastry in France, and some scrumptious queso in Mexico! Eating around the world is by far one of the coolest things to do in Disney World that is all ages friendly!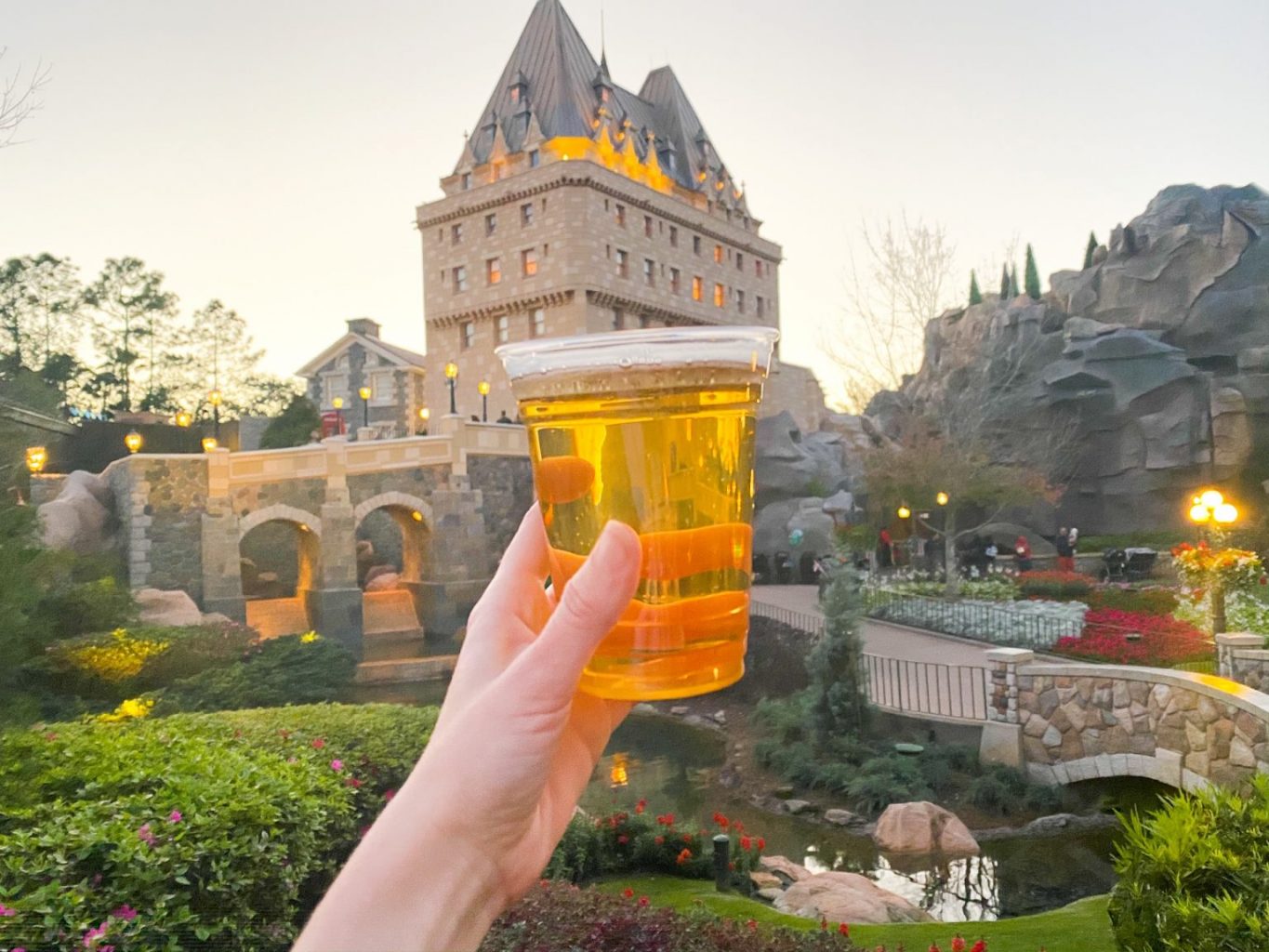 One of my favorite tips to track your trip around the world is to stop at Kidcot in each country after you grab your drink or snack! At Kidcot you will get a small bag to start and a card from each country! This is a great way to track your world traveling stops and its a fun free souvenir! If you are open to dropping about $13 USD – check out the World Showcase Passport which makes the list for my 26 Best Disney Souvenirs that Won't Break the Bank.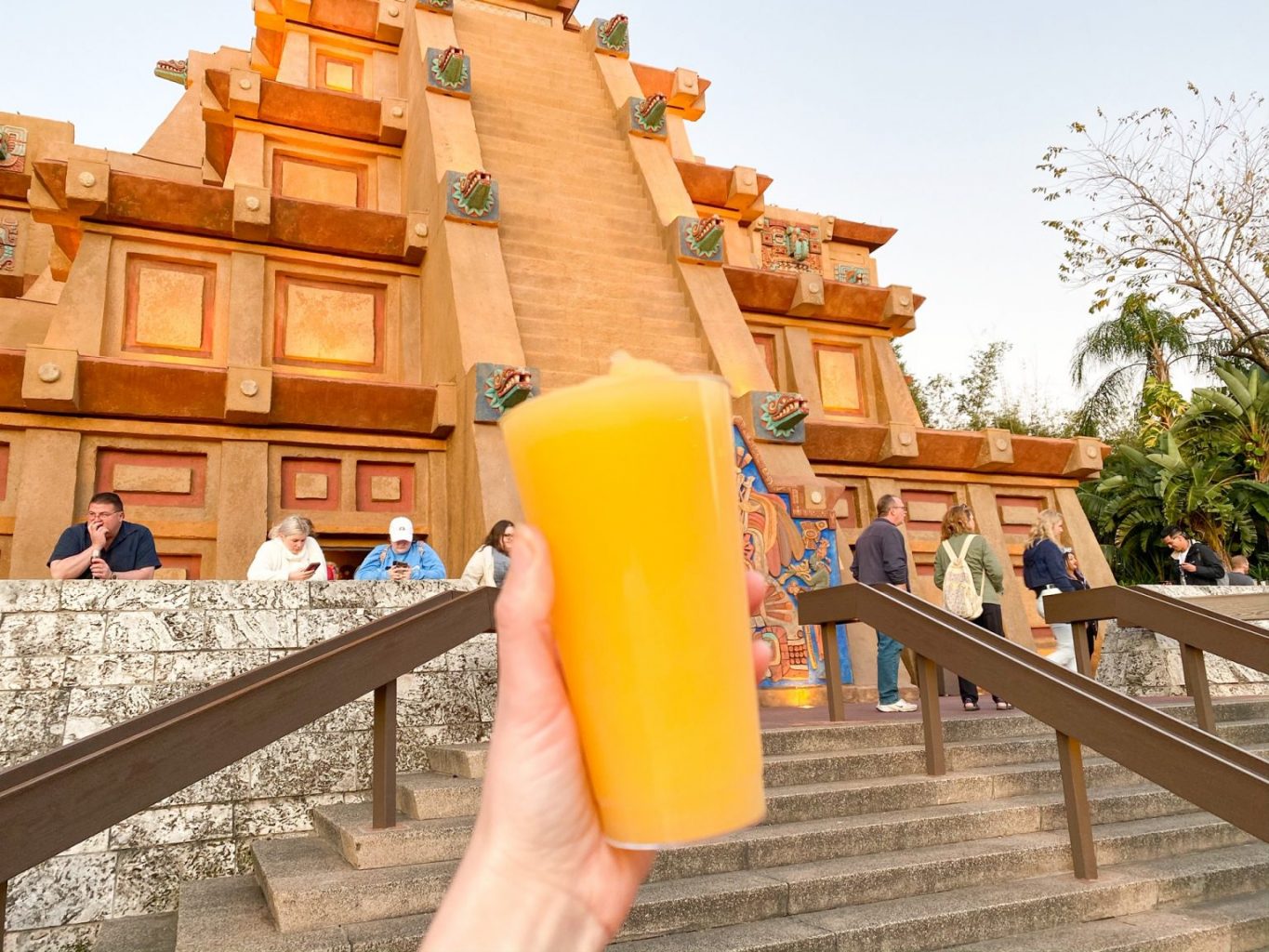 Thinking about the Disney Dining Plan? Some of the Disney Dining Plans cover alcohol and all of them cover snacks and non-alcoholic drinks. If you plan to drink and/or eat around the world, be sure to take this into consideration when evaluating whether or not you should get the Disney Dining Plan! A well planned Disney Dining Plan purchase could save you a lot of money when drinking and eating around the world!
Trying to figure out if the Disney Dining Plan is worth it for your trip? It can be confusing so I have created this Easy and Free Disney Dining Plan Calculator to help you out!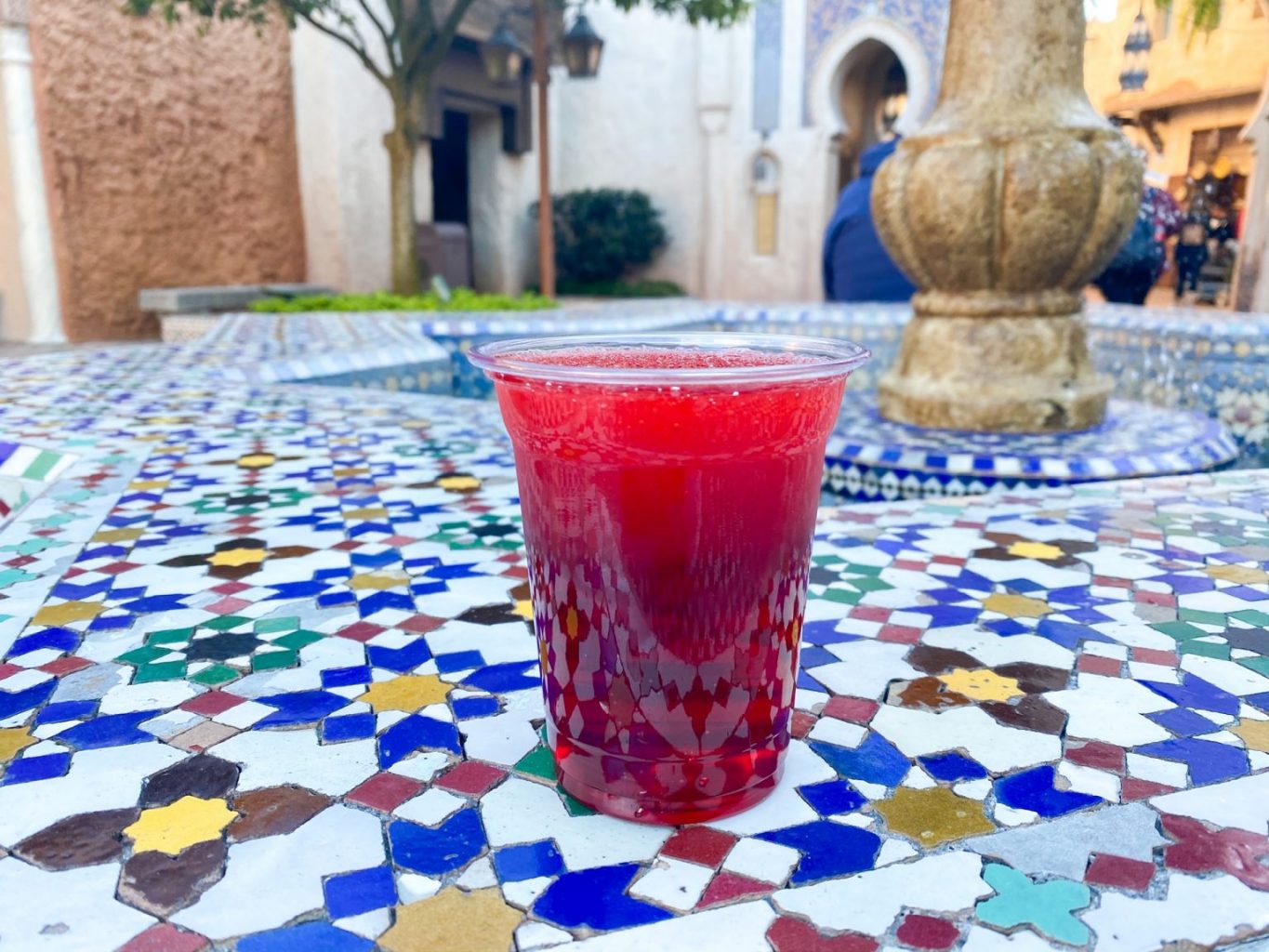 Shoot Some Hoops at the NBA Experience
Disney World is not all about the parks! The NBA Experience is a new attraction located at Disney Springs and is fun for all ages. It does require a separate admission ticket purchase, but it is worth every penny and definitely one of the coolest things to do in Disney World! I am not the only person who thinks it's one of the best things to do in Disney World so be sure to book your reservation in advance!
The NBA Experience gives everyone an opportunity to play around like a pro. It has 13 difference experiences – all of which have a little touch of Disney! You can dunk, dribble, shoot, run, draft, and play throughout the massive complex and even as a basketball nube, it was so fun!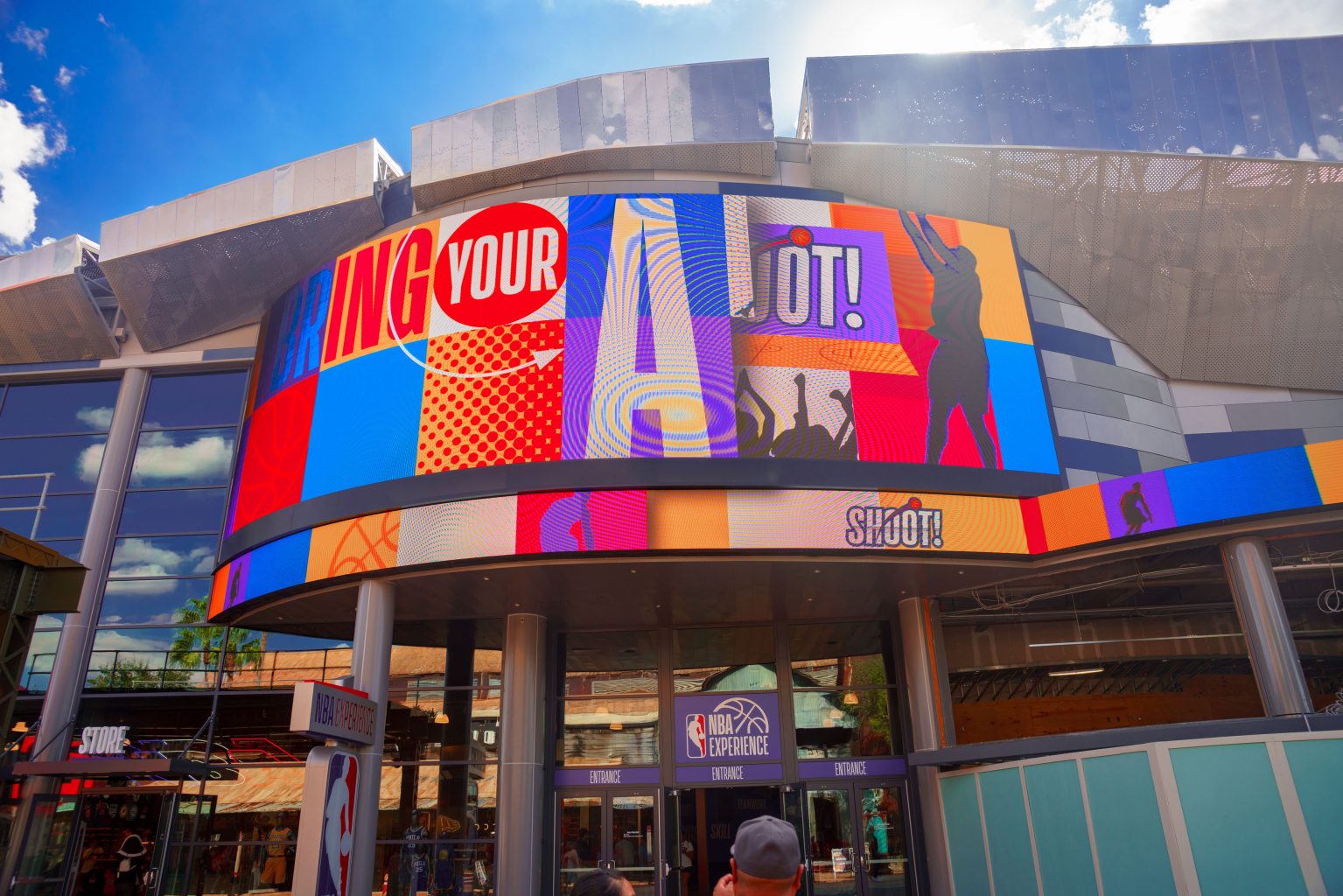 Be sure to wear the right attire, you are playing a sport afterall, so sneakers and comfortable clothes should be part of your packing list for this attraction. Need a packing list for your Disney World trip? Here is the Only Disney Packing List You Will Ever Need!
After you enjoy the NBA Experience be sure to stop by the 15 Bet Disney Springs Stores You Shouldn't Miss and stop by a meal at one of the Best Disney Springs Restaurants!
Even if you think basketball may not sound like a relaxing vacation activity, especially in Disney World, as you walk through the players tunnel to hear the crowd roar I can guarantee you will understand why this unique experience is one of the best things to do in Disney World!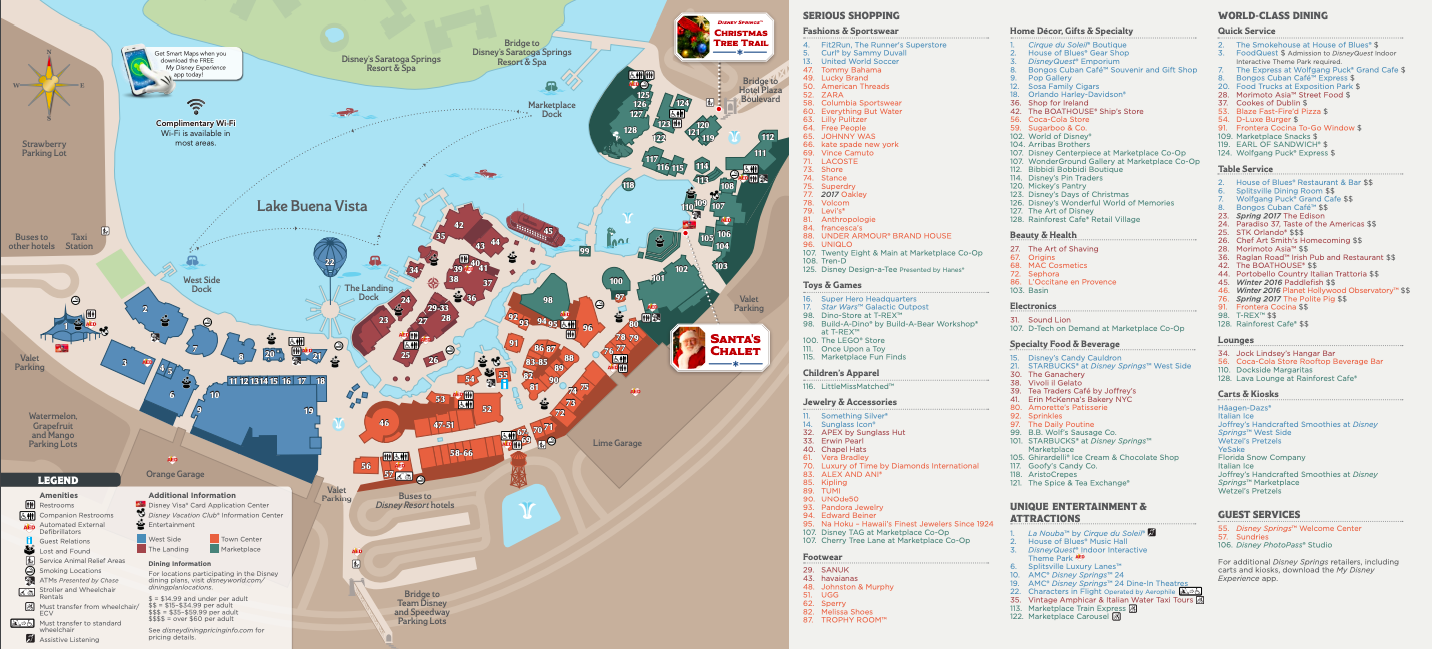 Resort Hop on the Monorail (and Skyliner)
You do not need to stay at every Disney World hotel to experience all of the amazing Disney World hotels. You actually don't even need to stay on property. One of the most fun activities to do at Disney World is go resort hopping! Take advantage of the free Disney World transportation and this activity can also be totally free!
Resort Hopping is one of my absolute favorite things to do in Disney World outside the parks and it is by far one of the Best Totally Free Things to do at Disney World!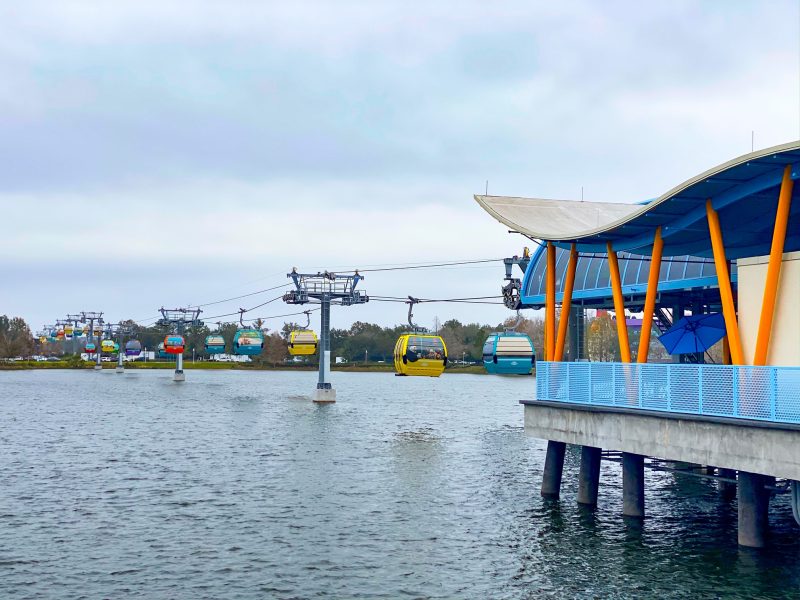 Resort hopping just means going around to the various Disney World hotels and exploring! There are some areas for guests only, like the Disney Resort pools, but all of the hotels have areas accessible for all visitors. You can check out a bar or restaurant, find a free show or activity at the hotel, take a long stroll and explore the property, and experience the fun Disney World transportation – the monorail and the skyliner!
The monorail connects Disney's Contemporary Resort, Disney's Grand Floridian Resort and Spa, and Disney's Polynesian Village Resort. The Skyliner connects Disney's Riviera Resort, Disney's Caribbean Beach Resort, Disney's Pop Century Resort, and Disney's Art of Animation. Resort hopping is not only one of the most fun activities in Disney World, it's also a great way to scope out the hotels for future Disney trips!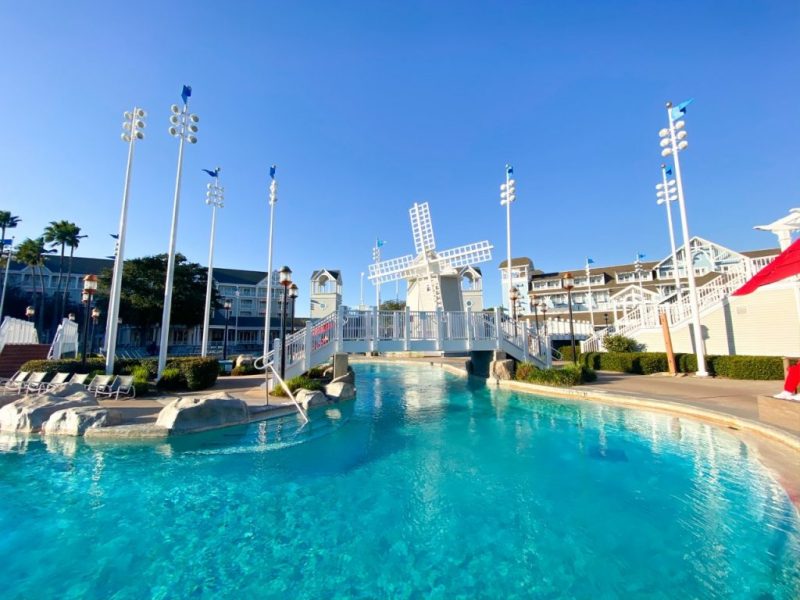 While Resort Hopping on the Monorail and Skyliner, be sure to Check out my Comparison of All of the Disney Monorail Hotels and All of the Skyliner Hotels and vote on your favorites!
If you are open to a bit more transportation time, you can also jump on any of the Disney buses and check out the other Disney hotels too! One of our favorite activities in Disney World on our "out of park days" is to explore the hotel pool bars and grab a cocktail while we people watch and enjoy the Florida sunshine!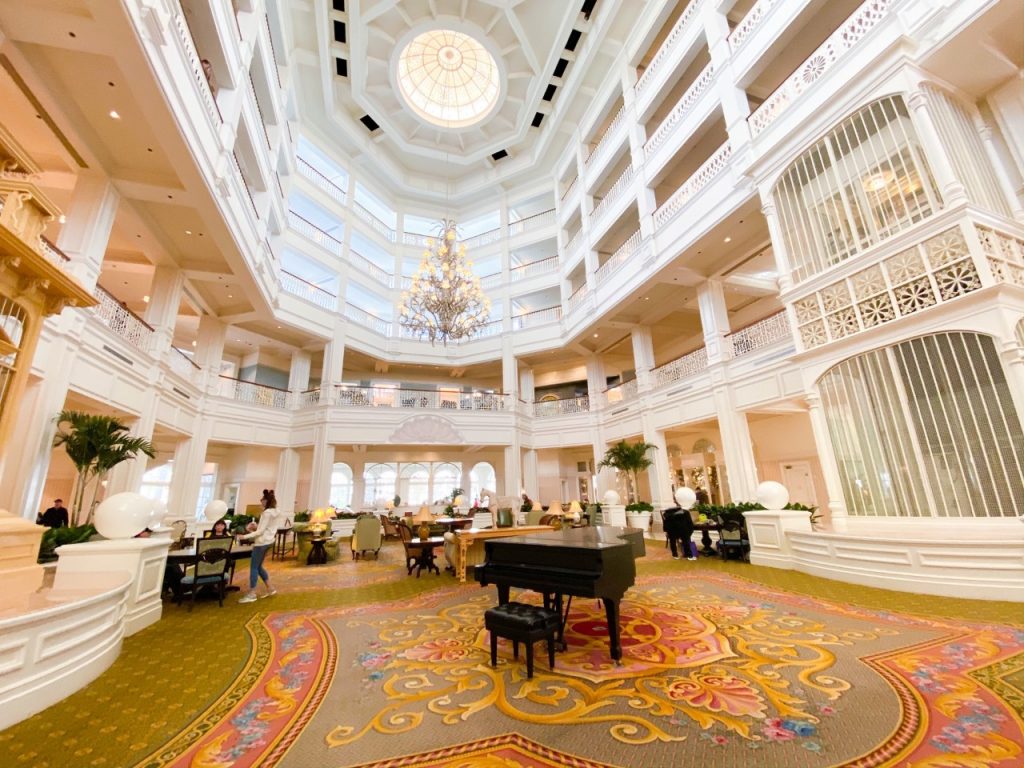 Visit Trader Sam's Grog Grotto
The reason I love Trader Sam's Grog Grotto is that it is not just a drink you are ordering, but rather an experience! Be sure to order a drink in a specialty mug (which you do not need to buy unless you want to) in order to get a sweet show when its your turn to be served! Depending on your selection you may cause a volcano to erupt, a storm to come through, or cause a quick sun shower! It does not hurt that the atmosphere is top notch!
Explore Disney Springs
Disney Springs, formerly Downtown Disney, has come so far in the last ten years! Exploring Disney Springs is a full day, or multiple day, free activity in Disney World and it should not be missed. From restaurants to food carts you can find a million things to eat in Disney Springs and you can easily shop, or window shop, the day away!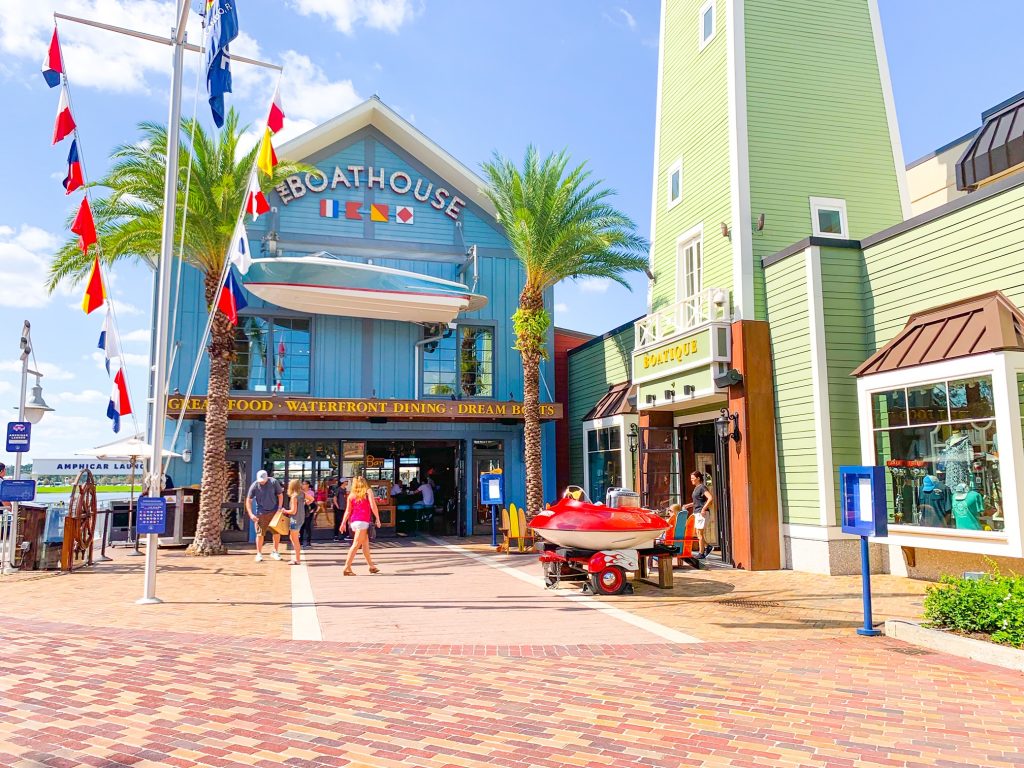 Disney Springs is definitely one of the coolest things to do in Disney World because it's not only free, but it has something for everyone. You can check out the best restaurants in Disney Springs or for the older crowd, the best bars in Disney Springs, any day of the week. It is also a great place to grab brunch and stroll around the shops!
Disney Springs also has activities like taking a car on the water (really…you can do that) or watching the drone show after an afternoon of live music! As Disney Springs expands, Disney has done a great job making it feel more Disney than mall and I can't wait to see what more is in store for the future of Disney Springs!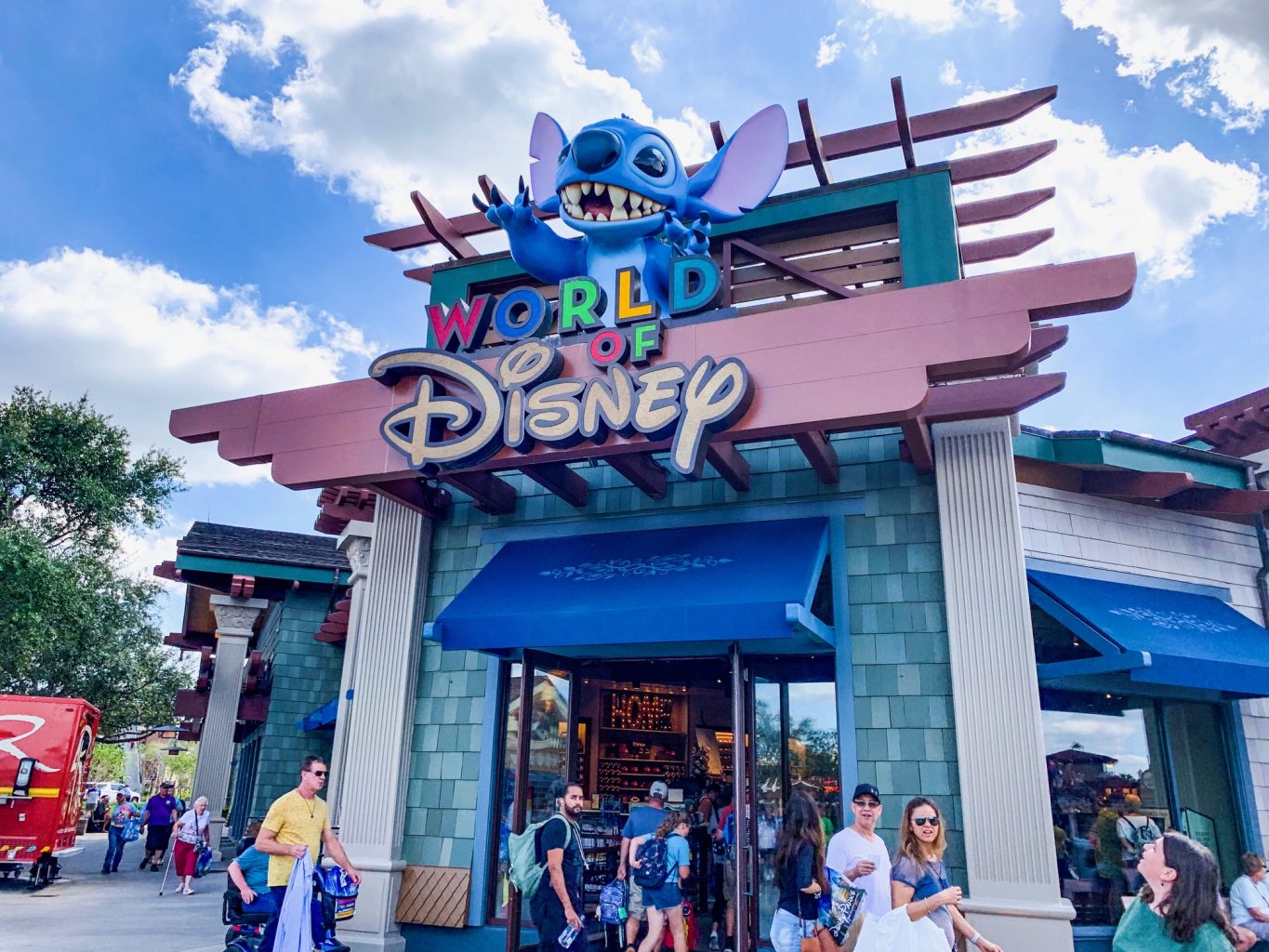 One of the best ways to do Disney on a budget is to find free activities and be sure you don't try to spend every day in the parks. Disney Springs is your answer! No admission ticket and still super entertaining! If you love Disney Springs, be sure to check out the best hotels to stay close by!
Visit the Animals at the Animal Kingdom Lodge
Not sure what is cooler than getting to visit a whole lot of animals and go on a walking safari for free so visiting the animals at Animal Kingdom Lodge is definitely on the top of the list for best things to do in Disney World! Jump on a bus over to the Animal Kingdom Lodget and you can explore not only the hotel, but also visit the animals!
Visiting the Animal Kingdom Lodge animals is one of the greatest free things to do in Disney World, but it seems like everyone just rushes into Animal Kingdom for a safari ride – don't make this mistake! While exploring the Animal Kingdom Lodge and taking in the free zoo experience, feel free to ask the cast members about the animals and score some pics – most will be better than those you get on the safari attraction!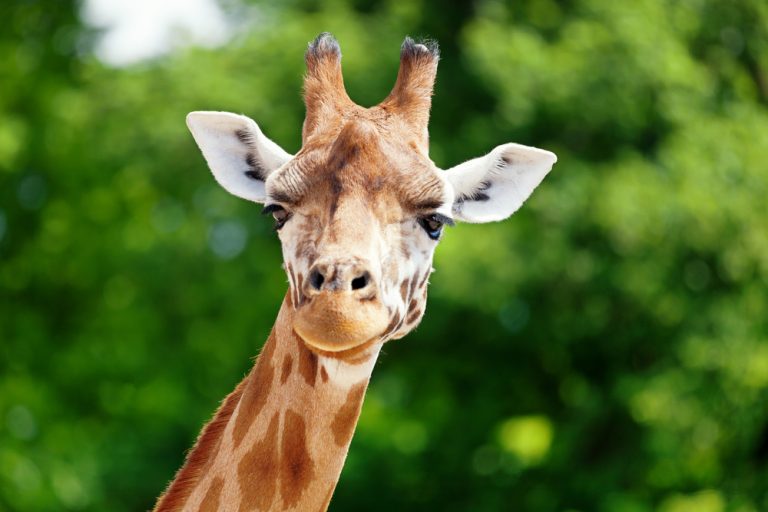 Ride the Mountains
When the mountains are calling, you must go! Disney World is home to four mountains – Splash, Space, Thunder, and Forbidden! When visiting the Disney World Resort a must do in Disney World is to ride all of the mountains! You can find three of the four mountains in Magic Kingdom, but you will need to hop over to Animal Kingdom to round out the list!
Experience Star Wars: Rise of the Resistance
One of the coolest things to do in Disney World is experience Star Wars: Rise of the Resistance in Galaxy's Edge at Hollywood Studios! This is also currently the only place in the world you can experience this attraction. Rise of the Resistance is not just a ride, it's not just a show, it's more of a magical experience that takes you to another galaxy!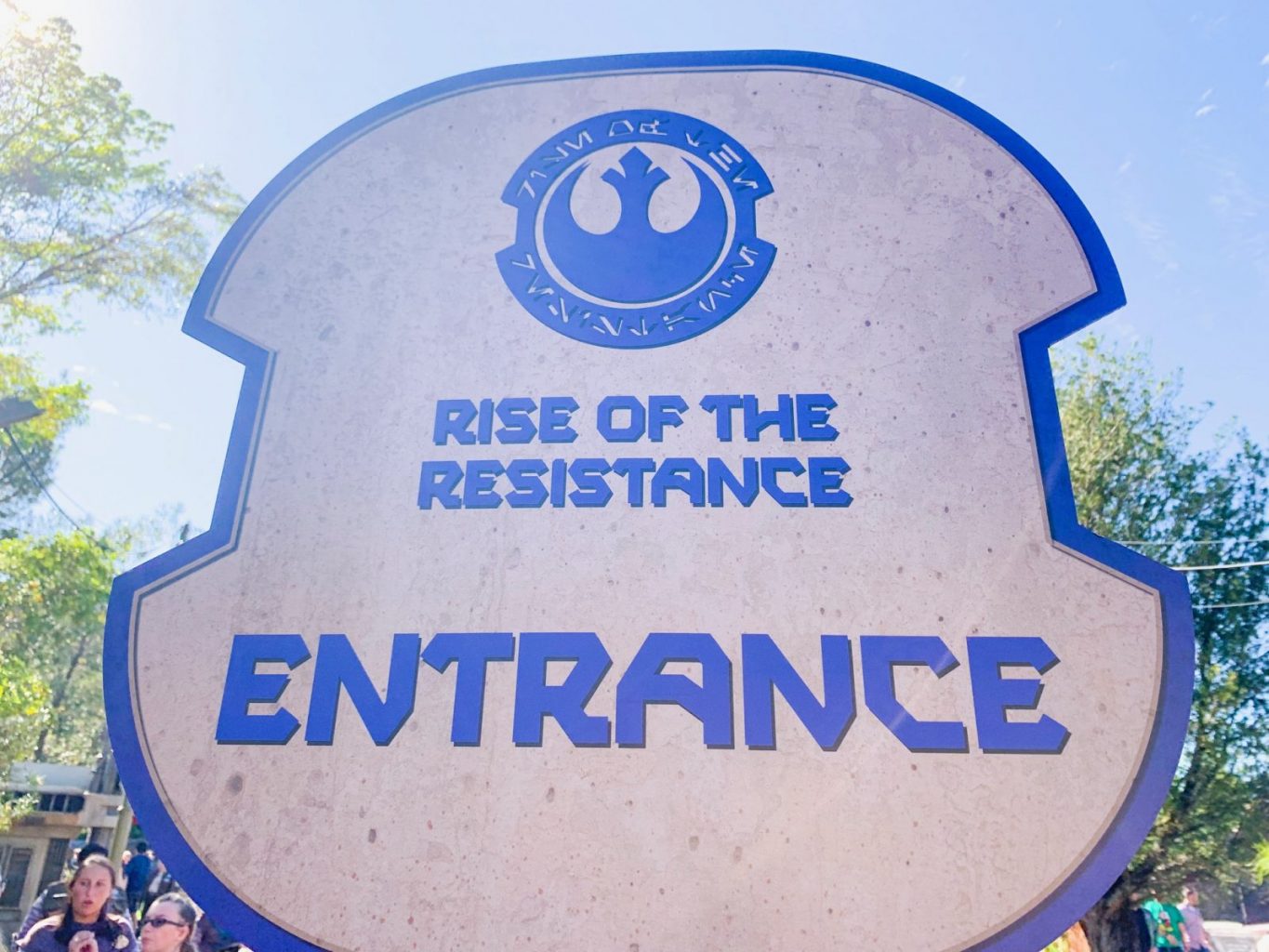 Check out my guide to Star Wars: Rise of the Resistance for the inside scoop on what you can expect – don't worry you can read the first half of the guide without any spoilers if you don't want to know all of its secrets! Also this super cool thing to do in Disney World does not take Fastpass, so you will need to do a touch of planning.
While Disneyland will be getting its own Rise of the Resistance, for now, this is a Disney World only attraction! While Disney World has many rides and attractions, Rise of the Resistance deserves it's own spot on the list of the 20 Coolest Things to do in Disney World! Jump into the virtual queue when you get to Hollywood Studios and once your boarding group is called, take off on a very special Star Wars adventure!
While you are waiting for your boarding group, be sure to check out the other Best Rides and Attractions in Hollywood Studios and take advantage of your Fastpasses, which you cannot use for Rise of the Resistance!
Rent a Boat
For another great adventure outside of the parks, a cool thing to do in Disney World is rent a boat! You can rent a motorized boat at any of the Disney World Marinas and kayaks and canoes at Disney's Fort Wilderness Resort and Campground. Disney has plenty of options for you to pick from and prices are by the half hour.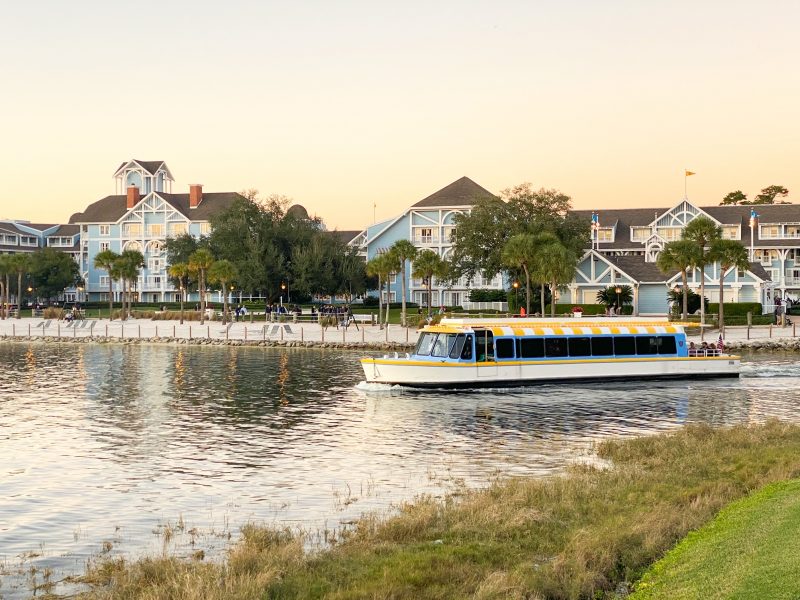 To rent a motorized boat, check out one of the Disney Marinas:
For a cheaper, and slightly more active option, check out the kayaks and canoes at Fort Wilderness! You can also swing by the campfire for a s'more after your ride – one of the best free things to do in Disney World!
You can also jump on a motorized boat at the Seven Seas Lagoon, right outside of Magic Kingdom, from the Boat Nook Marina. What is more fun than some time on the water with a little Disney magic around you? This activity in Disney World will for sure make life long memories and it's a great way to spend some time outside of the parks!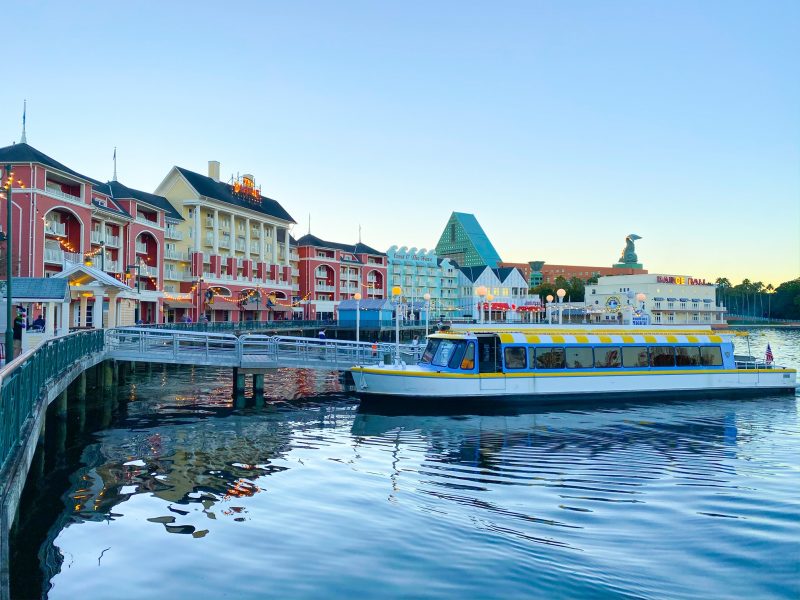 Splash Around at a Disney Water Park
Disney World is home to two super fun water parks – Disney's Typhoon Lagoon and Disney's Blizzard Beach! Visiting the Disney World water parks is a must do when in Disney World, especially in the hot summer months. Grab your beach towel, water sandals, and favorite swimsuit – all necessary Disney backpack items for the water parks – and take a dive into the magical world of water rides!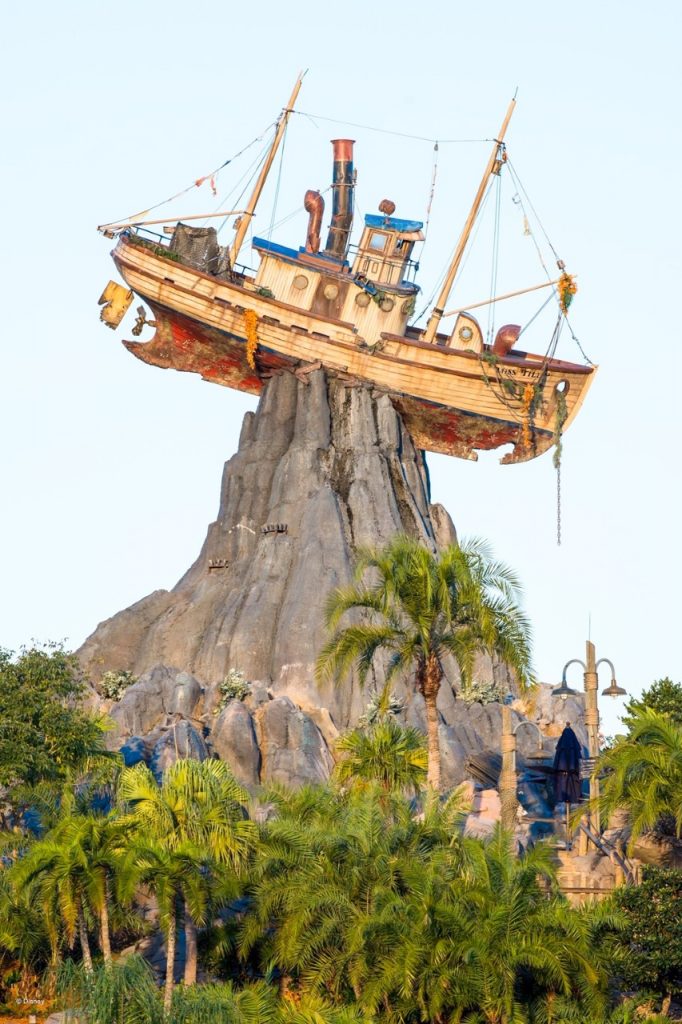 Visiting the Disney Water Parks requires an admission ticket which is not included in the standard park hopper ticket so be sure to upgrade your ticket package to the Park Hopper Plus if you want to check out one, or maybe both, of the Disney water parks! Check out my Ultimate Guide to the Disney Water Parks for all of the best tips for your water park experience!
Typhoon Lagoon is the older of the two water parks at Disney with the centerpiece shrimp boat "Miss Tilly" stranded on the top of Mount Mayday.   Blizzard Beach is the newer Disney water park and is based around the time that a freak snowstorm arrived in Florida and the first ski resort was built.  Both parks have undergone recent updates and are full of rides, wave pools, restauarnts, shops, and bars!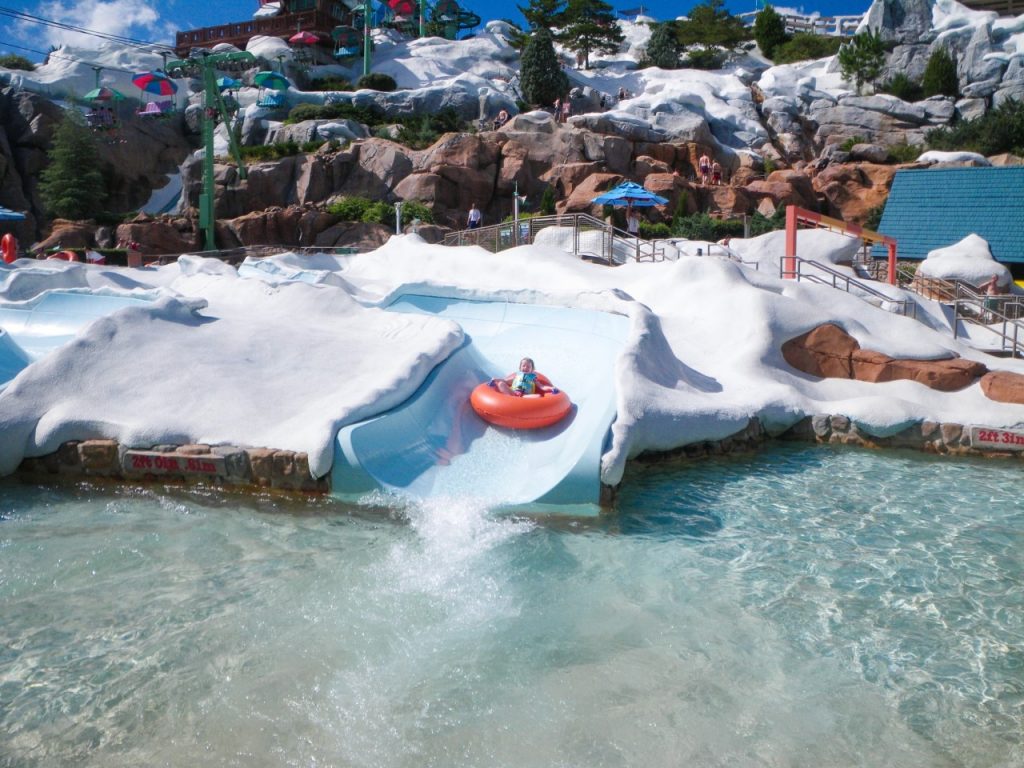 Keep in mind that the Disney water parks have free parking and they may close during the winter months! I love both Disney water parks so I don't think you can make a wrong decision if you pick just one, but definitely check out at least one Disney water park as they are two of the coolest things to do in Disney World!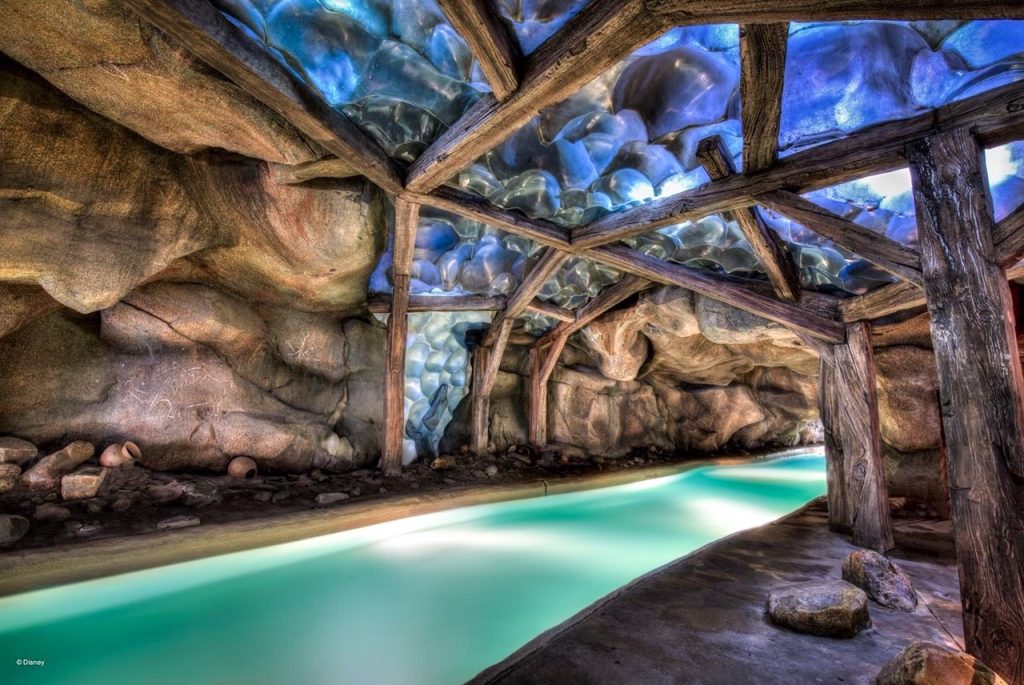 Experience Rope Drop
One of the coolest experiences when visiting Disney World is experiencing rope drop! Disney rope drop is the term for when cast members start allowing guests into various lands. Rope drop does not mean the time when guests are first allowed into the parks. Technically, the parks open in two phases – the first is when they start allowing people through the turnstiles. The other is when they start letting people line up for attractions.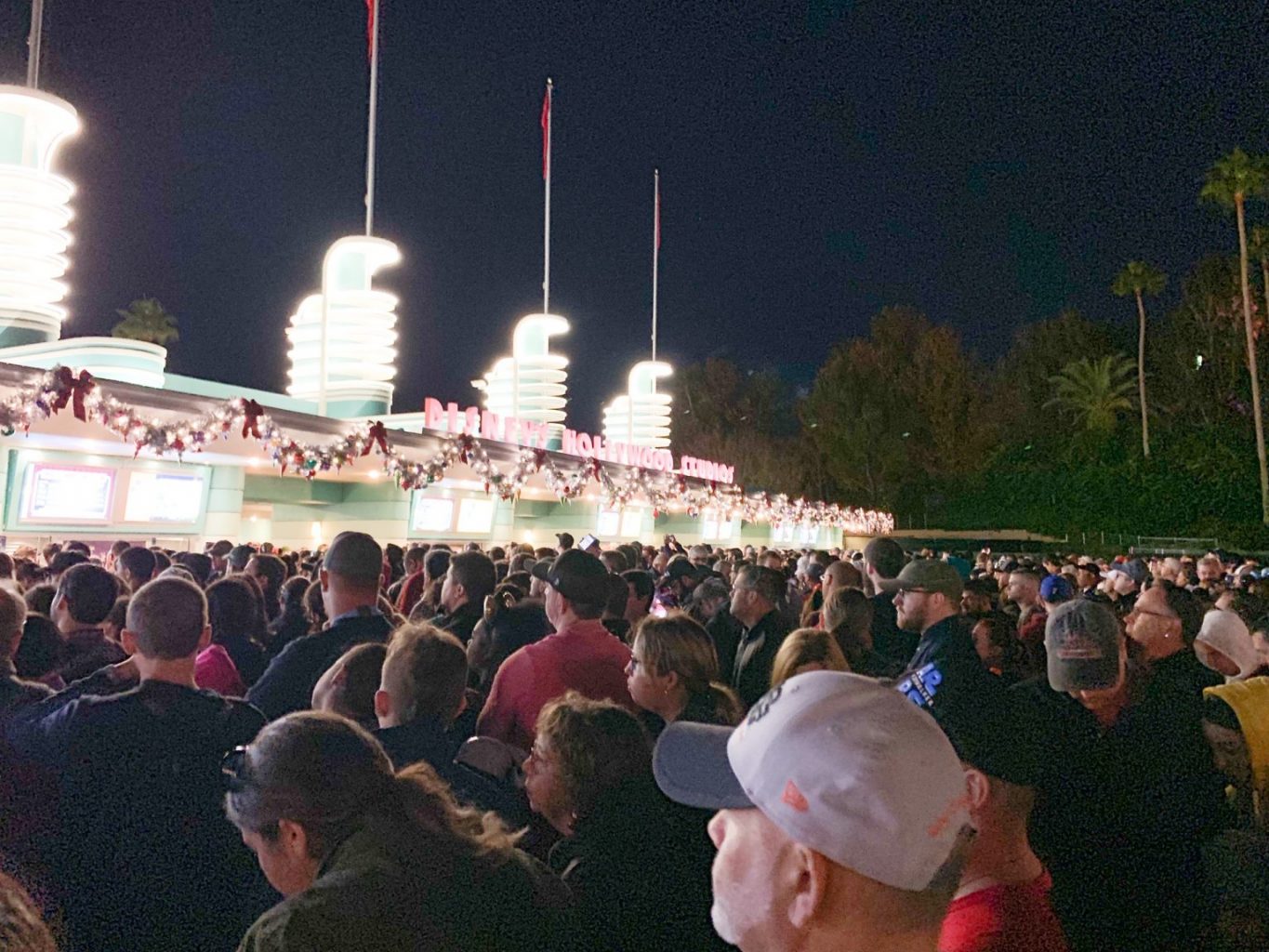 Experiencing rope drop is not only a must do in Disney World, but it's the best way to get the most out of your morning at Disney!
One of the best parts of rope drop is the atmosphere – there is so much excitement as the park opens for the day and you can feel it in the air! Participating in rope drop will mean you have to get up a bit earlier and I recommend grabbing your coffee on the way. Once you arrive, coffee or not, the adrenaline will kick in and you will be so ready to run to your favorite spots! It is a great way to hit up some of the best rides without a wait, or a wasted Fastpass.
If you do happen to get on a ride or attraction at rope drop which you had a later Fastpass for, be sure to use the best secret to hacking wait times and maximizing your Fastpass – the Tap and Grab Technique!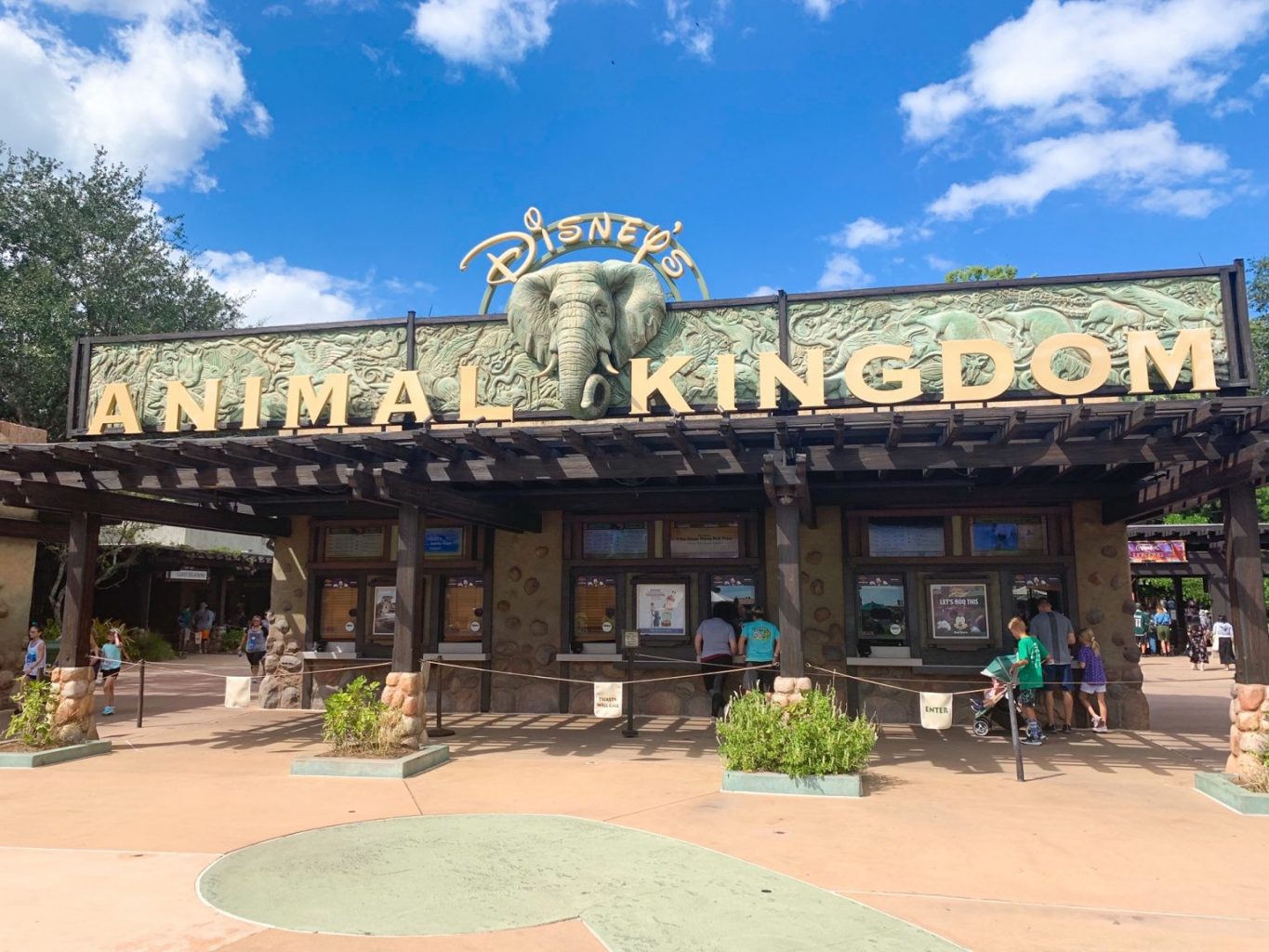 See the 9 Best Disney World Shows
Disney World is home to many shows and in true Disney fashion, they are all pretty great! Of course, some are better than others so be sure that during your visit you check out the best! When you are trying to figure out what to do in Disney World you might need to cut some shows, rides, or attractions depending on your length of stay – do not skip the 9 Best Shows at Disney World!
Disney World has indoor shows and outdoor shows, musicals, stunt shows, and so much more! So what are my 9 Best Disney World Shows? Here is my current list:
If you want to check out all 9 of the Best Shows, take advantage of the Fastpasses! Checking out a show mid-day at Disney World can be a great way to escape the heat, rest your feet, and have a snack so seeing the 9 best shows is a must do in Disney World for me!
Ride the 3 Fastest Rides at Disney World
For the thrill seekers – a super fun thing to do in Disney World is ride the 3 Fastest Rides at Disney World! If speed and high drops are your thing, do not miss this cool activity in Disney World! Also the 3 Fastest Rides at Disney World might not be what you expect!
Check out the 3 Fastes Rides at Disney World:
1. Test Track – Epcot – 65 MPH
2. Rock 'n' Roller Coaster – Hollywood Studios – 60 MPH
3. Summit Plummet – Blizzard Beach – 60 MPH
Every adrenaline junkie will think this one is awesome as you drop into a tube of darkness and get smashed by white water!
Trade Disney Pins
Disney pin trading has become not only an activity, or souvenir idea, but it is now a whole community! Be sure to check out my Insanely Useful Disney Pin Trading Tips before you go!
Even if pins are not your favorite souvenir, you must participate in Disney pin trading at least once! You can find Disney pins at all of the stores and you can trade with any cast member who has pins so the options really are endless. Just be sure that if you see a pin you love, you trade for it when you see it because you might not find it again!
Stroll Around the Disney Boardwalk
Disney's Boardwalk has so much to offer that is requires its own Ultimate Guide!
Get a Disney Make Over
Disney World is one place where no matter your age, you can dress up! For that reason, one of the best things to do in Disney World is to get a Disney make over – no matter your age!
How about dressing up like Captain Jack Sparrow? Any mermaids out there? You can get a pirate, empress, or mermaid make over at Pirates League in Magic Kingdom too! This make over spot is near Pirates of the Caribbean in Adventureland. Like the BBB, reservations are required and they go quickly! It also can get costly so prepare in advance and be sure you understand the costs before you pick your package.
Enjoy a Fancy Sit Down Meal
One of the coolest things to do in Disney World is to slow down and enjoy a fancy sit down meal! If you decide to go with the Disney Deluxe Dining Plan this will be a super easy item to check off the list. If you are on another dining plan, or no plan at all, you can still enjoy a fancy sit down meal!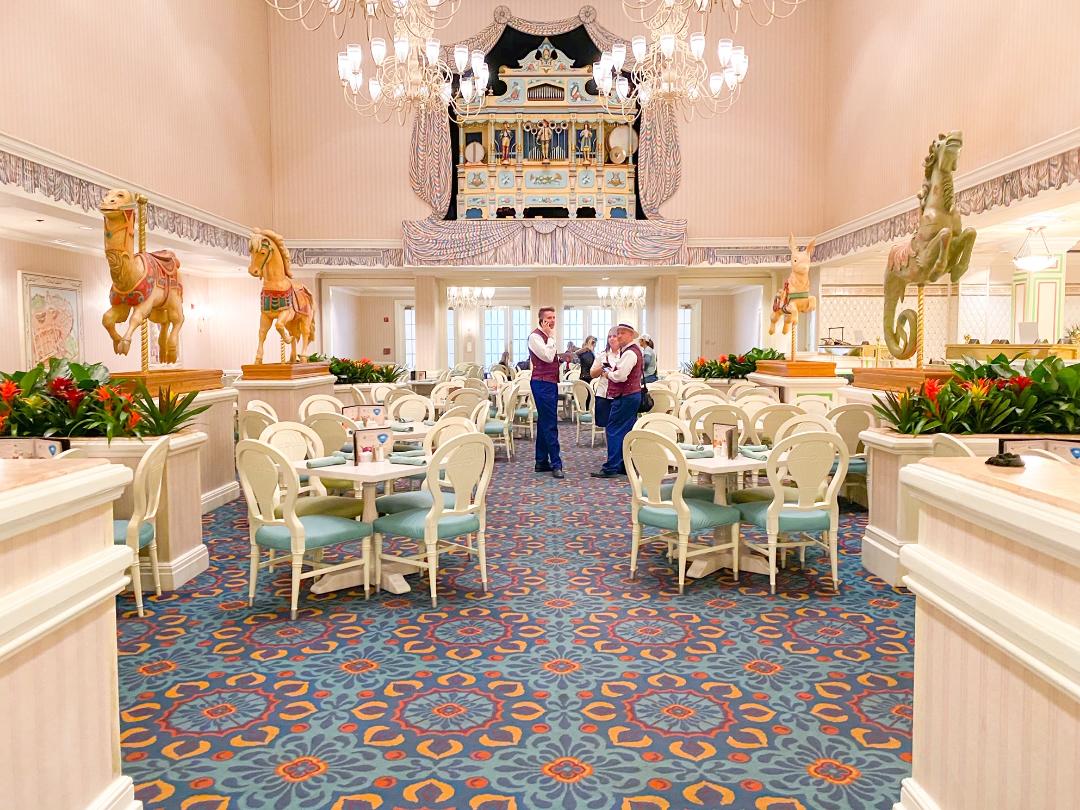 A great way to check out at least one of the Best Disney World Restaurants, like Teppan Edo or Be Our Guest! I am all about the Disney snacks and quick meals during the park days, because of course I want to ride everything and run around. But after long days and a lot of walking, it's important to slow down, take a seat, and let a chef make you a delicious meal!
There are so many places you can get a fancy sit down meal since every Disney park, resort, and promenade have at least a few great restaurants to offer! Just be sure to book this one dining activity in advance because the fancy, and really scrumptious, Disney World restaurants do fill up quickly! This is also a great activity you can do in Disney World to check out some character dining!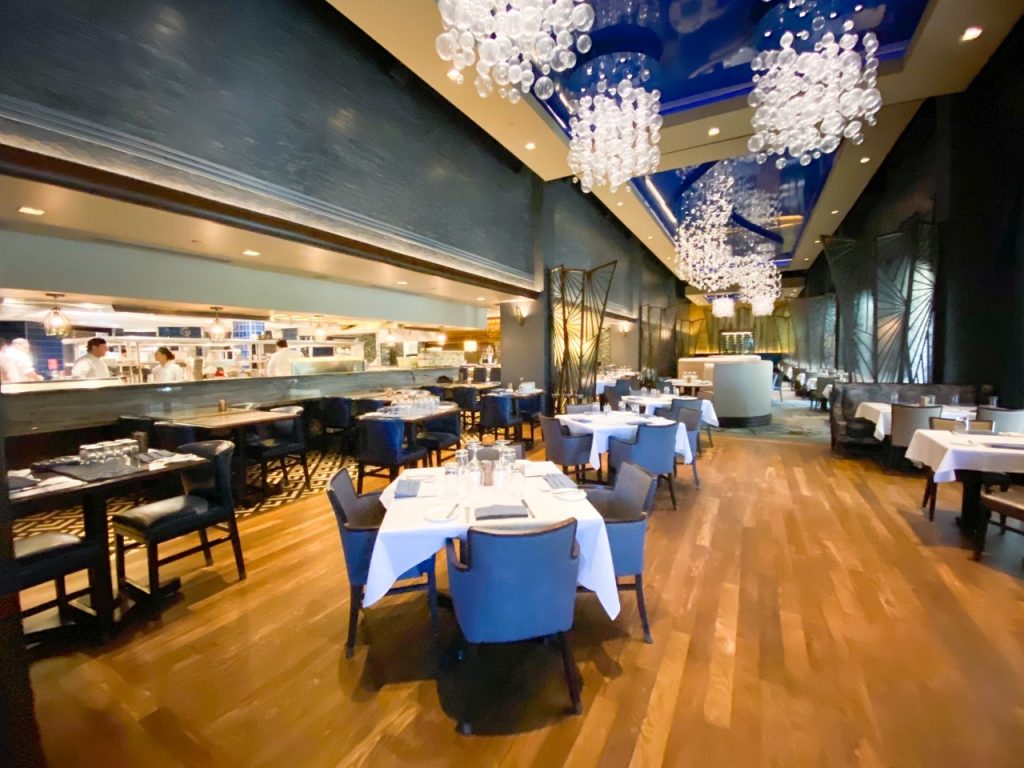 Check Out the 4 Most Classic Rides
Checking out the 4 Most Classic Rides is a super cool thing to do in Disney World! I realize that everyone might have a different opinion the most classic rides, but after a lot of analysis and complex thought (or just excitement and fun) here are my 4 Most Classic Rides!
It's a Small World is hands down the most classic ride in Magic Kingdom because who knows where we would be this ride never existed!
It almost makes you feel like you are back in MGM (the old name for Hollywood Studios) and I think it is a must do in Disney World! This is also the last remaining Tower of Terror in the USA since the west coast version was transformed into Guardians of the Galaxy.
Take a Disney Tour
One of the coolest things in Disney World that no one talks too much about are the Disney Tours! While this might not be something to do on your first visit, or if you have a really short trip, the Disney Tours are really great. You can book a Disney Tour in advance and they do require an additional ticket so be sure to plan this one ahead of time!
Disney World has a lot of tour options! Right now, Disney World is offering the following tours:
Attend an After Hours Special Event
My final Coolest Thing to do in Disney World is actually one of my very favorite – attend an after hours special event! Very Merry Christmas, Not So Scary Halloween, and Villains After Hours all make my list for some of the best things to do in Disney World! These events are held in the parks after hours and require a separate ticket, but they are always so worth it!
Interested in an after hours event? Buy your tickets early because these events always sell out!
I think these are 20 of the Coolest Things to do In Disney World, but there are plenty more awesome rides, activities, and attractions! What are your favorite things to do in Disney World?