Are you looking for information to help you plan the Ultimate Epcot itinerary for one day? What even is the Ultimate Epcot itinerary, anyway? For us, it's being able to experience the very best that Epcot has to offer (and we think it is a park with a LOT to offer) without wasting our time waiting in lines, and that's exactly what we're going to share with you, too!
Whether you have one day in Epcot or just want to make the most of your time, we're going to cover everything you need to know to help you plan your Epcot itinerary.
This is just one of our many detailed Disney World Touring Plans! When you are done, make sure to check out other options for any parks you may be visiting!
If we've included something that doesn't interest you (or if we've missed something your party considers a 'must'!) then you should feel free to switch as you wish – we're going to give you all the information you need so you can plan your very own bespoke Epcot touring plan.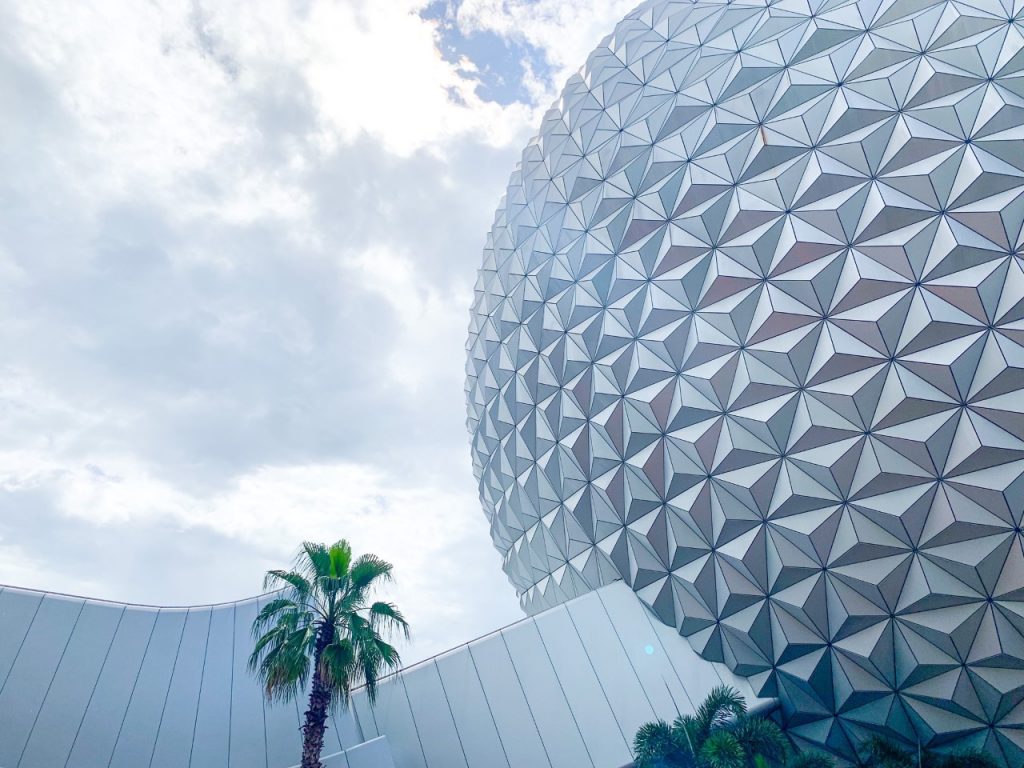 The Ultimate Epcot Itinerary (Without Lines!)
Best Time Of Year To Visit Epcot
If you're able to, visiting in lower season will help you make the most of your Epcot itinerary; you'll notice fewer people and shorter lines. Our
Crowd Calendar
will help you identify the quieter times and, if you can make it fit with your plans, we recommend planning your trip to coincide with a 'green' (lower crowd) time, or certainly avoiding the 'red' (high crowd) times.
You should be aware that summer (particularly July and August) is the rainy season in Florida and many days see storms and rain in the afternoon. That said, if you can only go in August and in the higher crowd weeks, we still think it's worth it (and we also think Epcot isn't the worst park to be in, if it does rain)! We're going to help you create your own Epcot itinerary to make sure that, if that's all the time you have, you can do Epcot in a day!
Crowds will vary, depending on the time of year and, typically, weekends are busier, even at 'low crowd' times. There are also several, fabulous festivals that take place at Epcot during the year which are very popular locally, so weekends are even busier during these. You shouldn't plan to avoid these, but do check out our articles on the 2020
Flower and Garden Festival
and the
Festival of the Arts
to give you an idea of what to expect during festival time!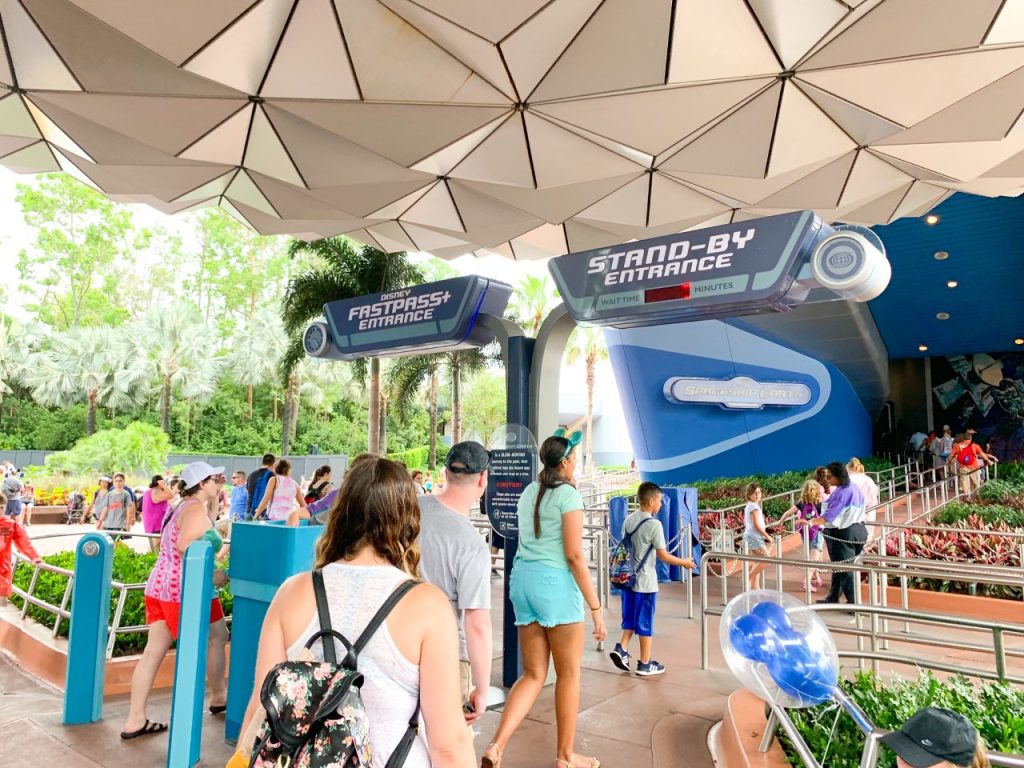 Epcot Hours
Generally, the 'core' hours are from 9am to 9pm, but you should DEFINITELY check on My Disney Experience before starting to plan your Epcot itinerary, because hours can vary seasonally.
If you are staying onsite in a Disney resort, there are certain days when EMH (Extra Magic Hours) are offered, which allows guests to enter the park an hour before the park opens. There's also an evening version, called EEH (Extra Evening Hours), which allows guests to stay in the park for 2 hours after the park closes. These will be clearly marked on My Disney Experience.
If you are staying onsite in a Disney resort and wish to make use of the Extra hours, the mornings' EMH will generally help you get the most out of your Epcot touring plan, compared to the EEH.
If you are staying offsite, EMH will not help you get the most out of your Epcot in a day plan, so work around to avoid it, if you can.
How To Use Fastpass+ At Epcot
What is Fastpass+?
Between 1999 and 2013, you could get a paper Fastpass for some attractions when you were visiting Disney World. Fastpass+ is the current free service included with your park ticket and is bookable in advance (60 days ahead if staying in a Disney resort and 30 days if staying offsite). You can save time with FastPass+ because, in your specific time 'window', it allows you to enter a separate Fastpass+ line, bypassing the main line for certain rides, attractions and character meets.
You can pre-book 3 Fastpasses for attractions in the same park; the Fastpass+ window is open for an hour and you cannot overlap windows. So you could book a 10.30am Fastpass, but the second window won't open until 11.35.
What about Fastpass+ at Epcot?
Unlike Magic Kingdom (read our Ultimate Magic Kingdom itinerary here), Epcot operates a Tier system, meaning you can book one Fastpass from Tier 1 and the other 2 from Tier 2 (all covered in our Best and Worst Epcot Fastpass options article) . Once you've used your third Fastpass, you're no longer tied to the 'tier' system and can grab whichever Fastpass is available, but one at a time (and you are not restricted by Tiers at this point).
If you weren't able to get the Fastpasses you wanted, you should use time in lines to 'tap' any Fastpass for your desired attraction, grab them and then persistently try to modify the time, until you get a time that suits you.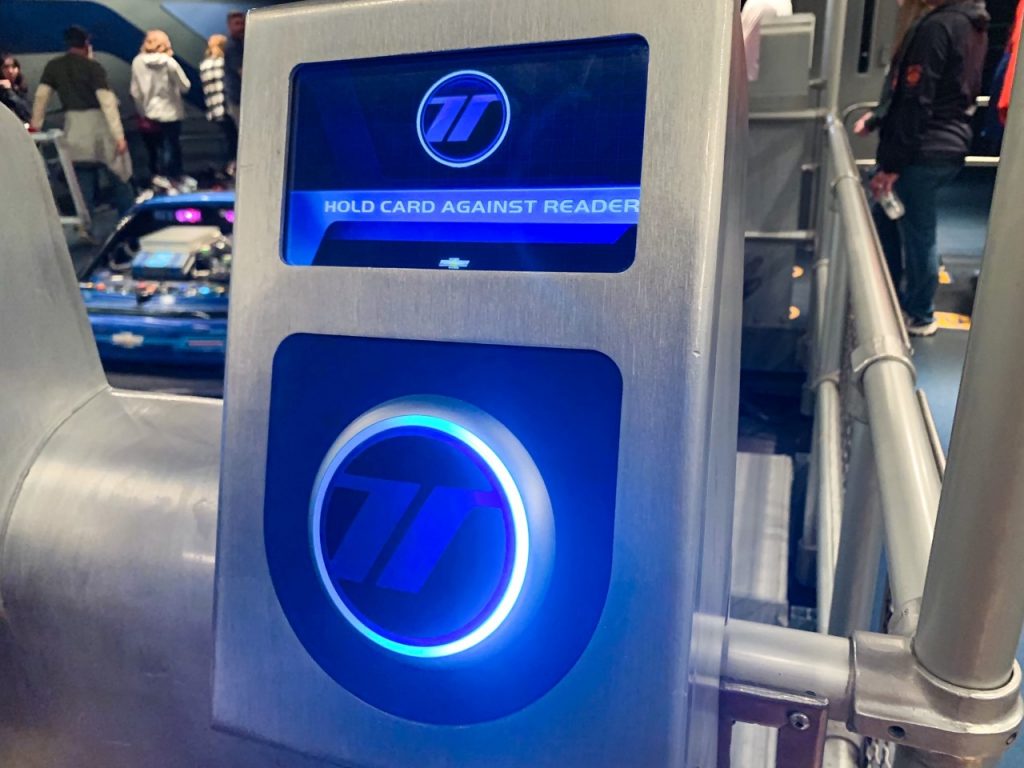 How do I book my Fastpass+?
The simplest way to book your Fastpass+ is through the My Disney Experience app.
When you're at your Fastpass booked attraction, go to the Fastpass+ line, tap your magic band (or ticket) at the entrance to the line and Mickey will go green. Once you've tapped in for your third Fastpass+, you should open the My Disney Experience app on your phone and start looking for more Fastpasses – you can only book one at a time, but as soon as you tap in at the beginning of the next line, you should start looking for another Fastpass.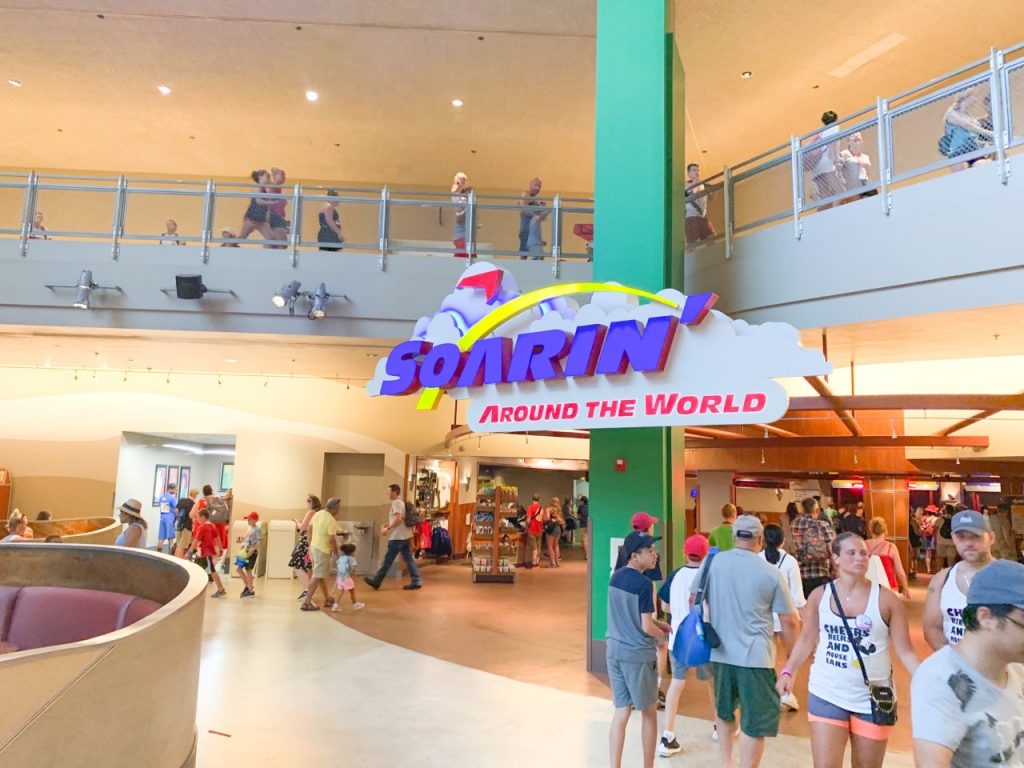 Best And Worst Epcot Fastpass Options
When planning your Epcot itinerary, it's really important to make good use of your Fastpass options. There are some great ways to use Fastpass+ to avoid waiting in lines and some choices which, we feel, are simply a waste of your Fastpass+. When planning what to do at Epcot, we know you don't want to waste any of your Fastpasses!
IF you're planning on getting to the park and doing 'Rope Drop' (see below), we recommend NOT getting a Fastpass for the first hour that the park is open. We think that rope drop is definitely worthwhile, so read on.
It's also important to carefully select the ride or attraction you're going to use your Fastpass choices for, and also to think carefully about the timing. If you've booked your third Fastpass for the fireworks show, you're limiting yourself to just 3 Fastpasses for that day (and there are a lot of good viewing spots for the fireworks), as you can't start to open up more Fastpass options until you've tapped in for your third fastpass.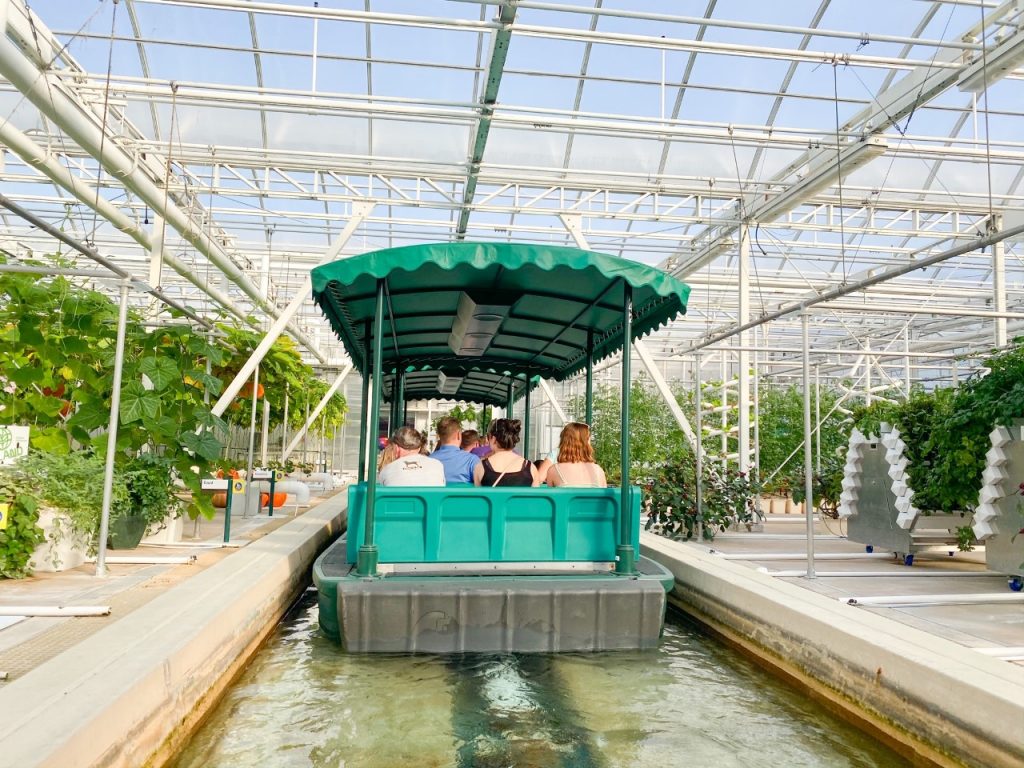 Fastpass Suggestions To Save To Your Phone
A Note: Throughout the day as you are standing in line, make sure to constantly refresh your Fastpass+ Options to see if you can modify the time (if that would work better or you find you're ahead of schedule) or to get a sought after Fastpass you didn't secure before. You should do this throughout the day when not riding or walking! Constantly refresh and modify based on Fastpasses that are open near you!
When you've tapped in for your third Fastpass and are looking for more Fastpasses to grab, it's worth bearing in mind your top priorities and the ones not to worry about – feel free to save our image below to your phone, to help you plan your perfect Epcot itinerary.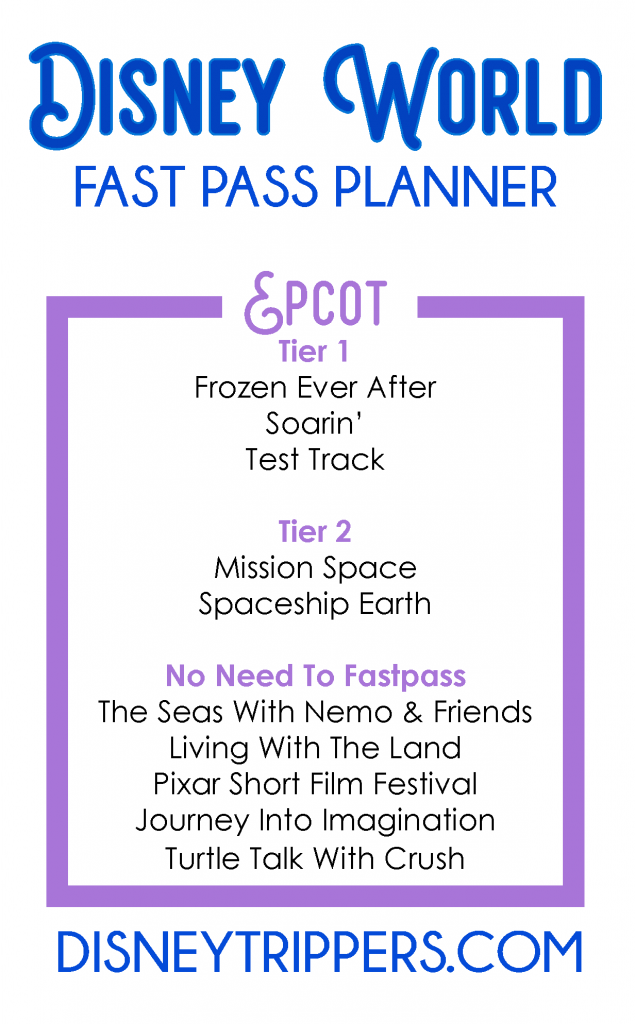 Epcot Map
There's a lot of walking that can be done in Epcot, so it's handy to be prepared beforehand, so you can make the very best of your Epcot touring plan.
There are two 'lands' in Epcot: Future World and the World Showcase. Apart from the Frozen Ever After ride in Norway, the World Showcase attractions do not open until 11am, so everyone will be in Future World until then.
We've explained the layout of this fabulous park and given you the link to download the map here:
The Official Epcot Map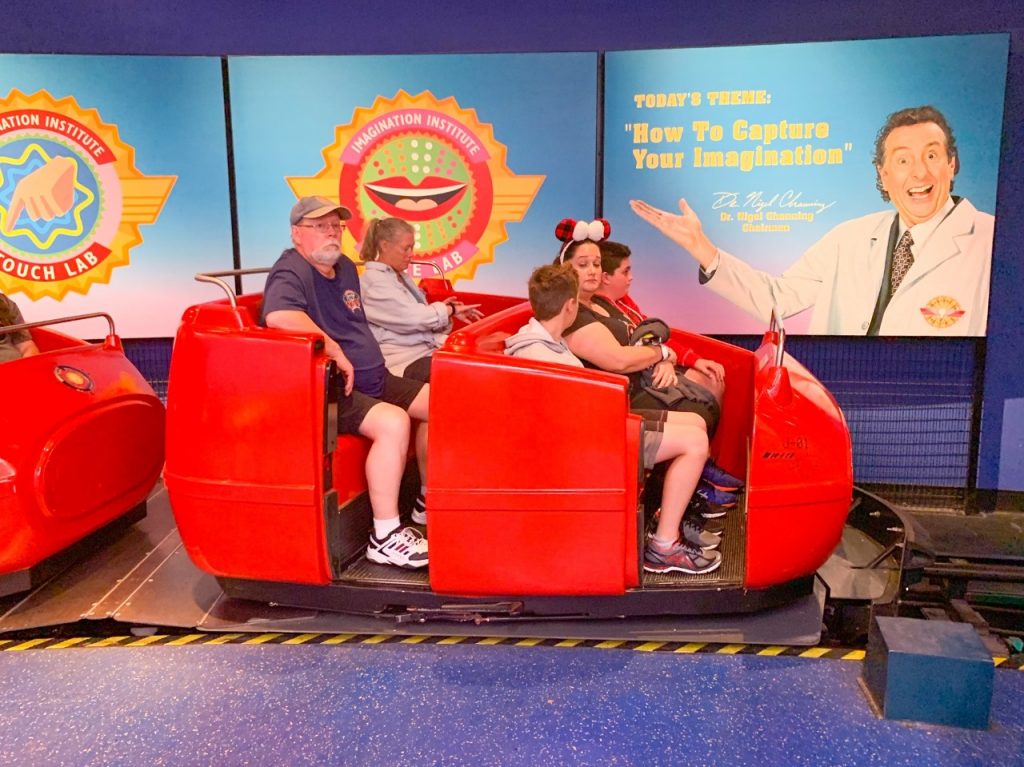 Arrival And Rope Drop At Epcot
Getting to Epcot
Guests driving to Epcot will drive into the parking lot and either walk or get a tram to the park entrance (parking is free if you're a guest in a Disney resort). Visitors staying in a Disney resort can get a bus, which will take them to the same entrance.
Guests staying at Disney's Beach or Yacht Club Resorts; BoardWalk Inn or the Swan or Dolphin resorts, can walk (or get a boat) into the park via the International Gateway (in the World Showcase). Similarly, those staying at a Skyliner resort, can also enter via the International Gateway.
Rope Drop
Typically, you can enter the park and go to the 'rope' at least 30 minutes before scheduled park opening. You will be held behind a rope and you may even get to see the Jammitors perform. Often, up to 15 minutes before the scheduled park opening, the cast members will allow guests to start to walk to the attractions (which is why it pays to get there early and, particularly, to be at the beginning of this crowd!).
Using Breakfast Reservations to Enter Epcot Early
One way of getting ahead of even the rope droppers is to get an early breakfast reservation! If you have a reservation at Garden Grill or Akershus at 8.05, you should aim to get to the park no later than 7.30 to make sure you get to the restaurant on time – you'll want to be close to the front of the line of parties waiting to be seated, rather than near the back of it! If your reservation isn't this early, but is before 9am, we advise you to arrive as if you had an 8.05 reservation, as they may be able to seat you earlier.
Guests dining at Garden Grill, are very close to Soarin'; guests dining at Akershus, are very close to Frozen Ever After (these are the rides we advise you to head for after breakfast and which you should not need a Fastpass for). Both are character breakfasts and are enjoyed by parties with and without kids!
Be aware, though, that if there's EMH on the morning you make your reservation, there'll be no advantage. You should also keep an eye on park hours, because if they decide to open Epcot an hour earlier on the same morning you have your reservation, again, there will be no advantage. If this is the deal breaker for you, as long as you cancel your reservation at least 24hours beforehand, your credit card won't be charged.
Both Akershus and Garden Grill are popular and early reservations will be the first booked up. However, both present great opportunities for character interactions and delicious food, served family style. Read more about Garden Grill in our review. In addition, if you are on the Disney Dining Plan, it is a great way to use up your credits!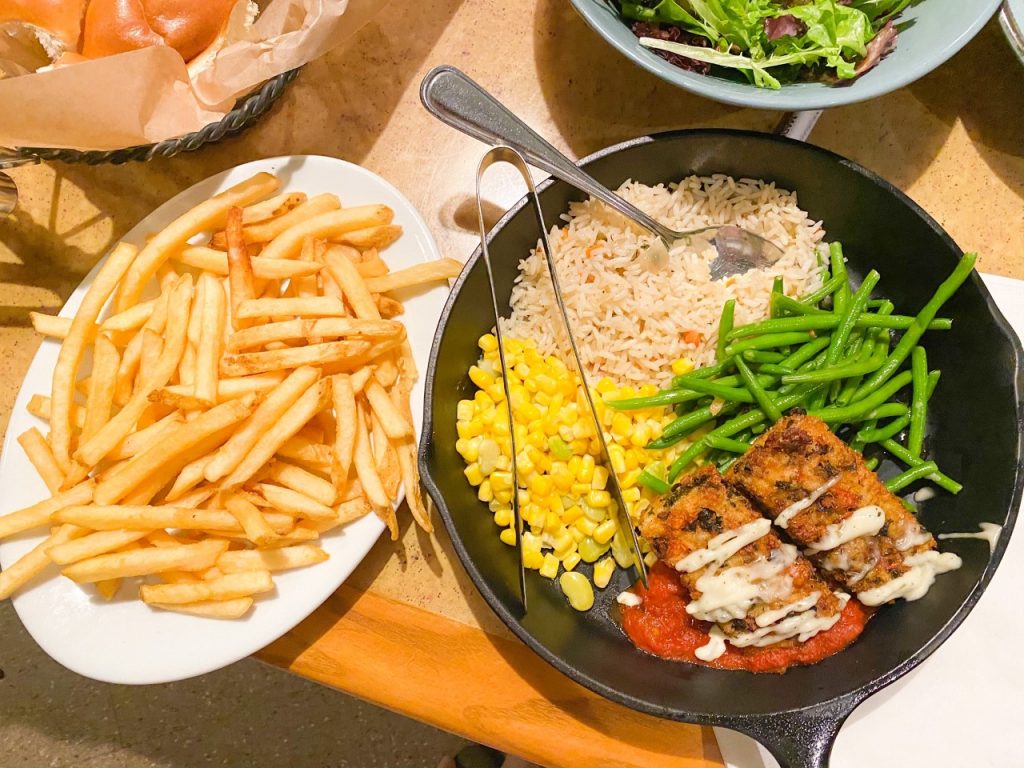 Basic Epcot Touring Strategy
It is generally best to Future World first and then make your way around the World Showcase – apart from Frozen Ever After – this also makes for a more enjoyable way of experiencing the best things to do at Epcot, with less walking, too!
If you're entering through the International Gateway, then it is best to aim to ride Frozen Ever After as early as you can/at rope drop and use your Tier 1 Fastpass elsewhere.
Our main strategy is to get you to ride at least 2 of the Tier 1 rides in the morning; making as much of the first hour (if you do rope drop) as you can.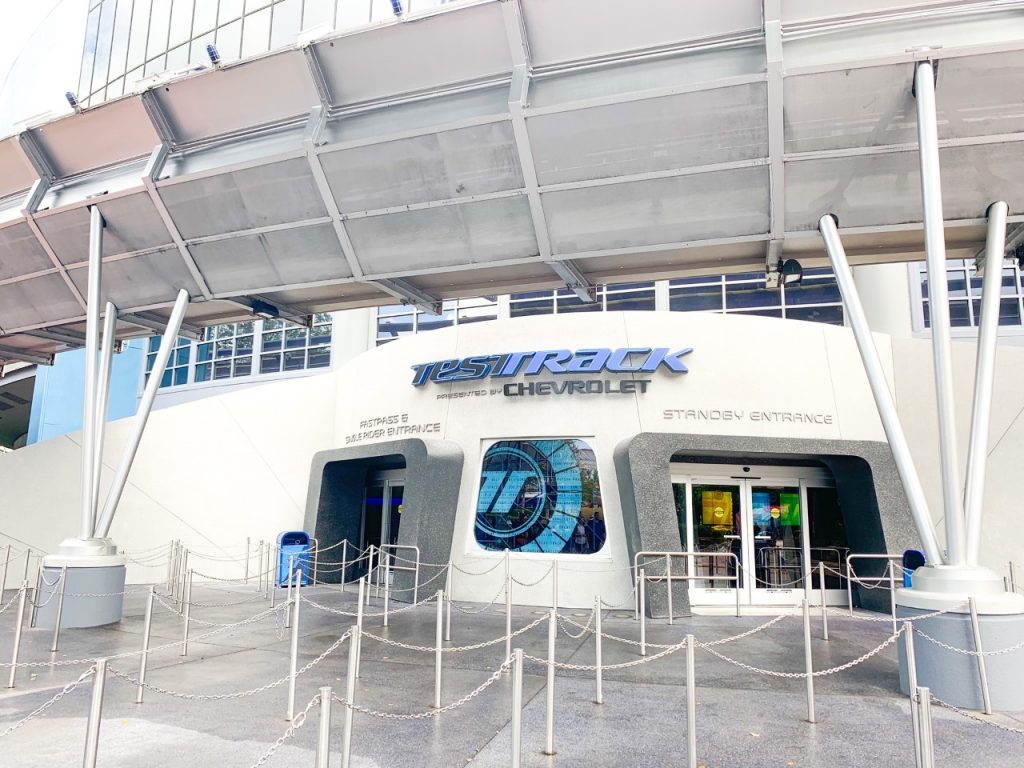 One Day Epcot Itinerary – Morning Plan
9-10am
Stop 1: Choose Frozen Ever After OR Soarin' (whichever you do not have a Fastpass for). If you don't have a Fastpass for either, we recommend you go to Frozen Ever After as the lines are usually longer
Stop 2: Use Single Rider for Test Track – if you're travelling with small children and don't want to split your group up, you may want to ride this first and Frozen or Soarin' afterwards (Soarin' has greater capacity and the line moves more quickly). If you're happy with Single Rider, this is the best strategy.
Stop 3: Walk across to Mission: Space. You will get the choice to take the Orange or the Green Team – Orange team members will enter a capsule and go to Mars, Green will orbit Earth in their capsules.
Orange and Green are 2 very different experiences – the orange is an intense, thrilling experience where you will feel realistic G-forces and your capsule will tilt and spin. There are motion sickness bags and some people have reported feeling unwell for a while after riding. The green mission is still an exciting ride, but does not spin, so people don't experience motion sickness – we've found this to be a family friendly ride (with a 40″ height requirement).
10-11am
Stop 1: Spaceship Earth – book a Fastpass for this and, if you need to because you're ahead of schedule, tap and modify to get the time you need. Spaceship Earth closes on May 26th 2020 indefinitely for refurbishment.
Stop 2: Living Seas with Nemo and Friends
Stop 3: Turtle Talk with Crush – definitely worth a visit whether or not you have children in your party! If you do, encourage them to sit in front of the screen on the floor. Be sure, while you're here, not to miss the exhibits that SeaBase has to offer.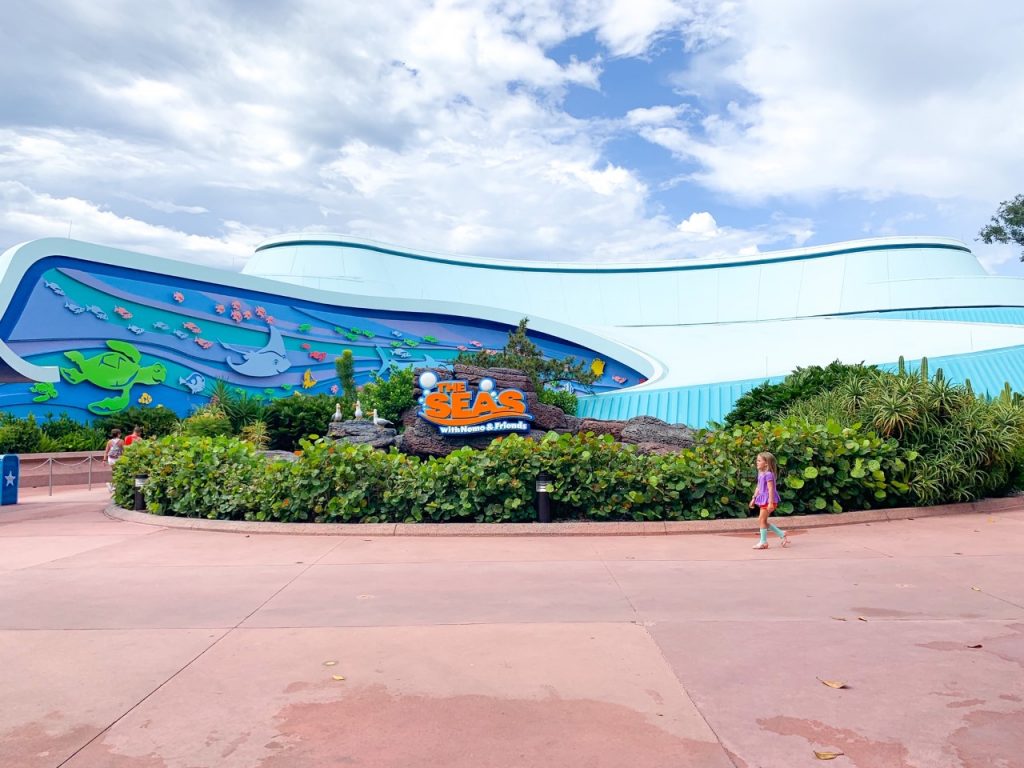 11-12pm
Stop 1: Living with the Land – if you dined at Garden Grill, you will have had a little sneak into part of the ride earlier!
Stop 2: Awesome Planet – showing in The Land Pavilion, this film started being shown in January 2020.
Stop 3: Journey Into Imagination with Figment – this is popular with all ages in our parties and we challenge you to not be humming the song as you leave!
Stop 4: This is your time to do anything you've not done in your first hour; use a Fastpass for Mission Space (we always like to ride it more than once!), or repeat anything that you loved – remember you can check 'live' wait times on the My Disney Experience app!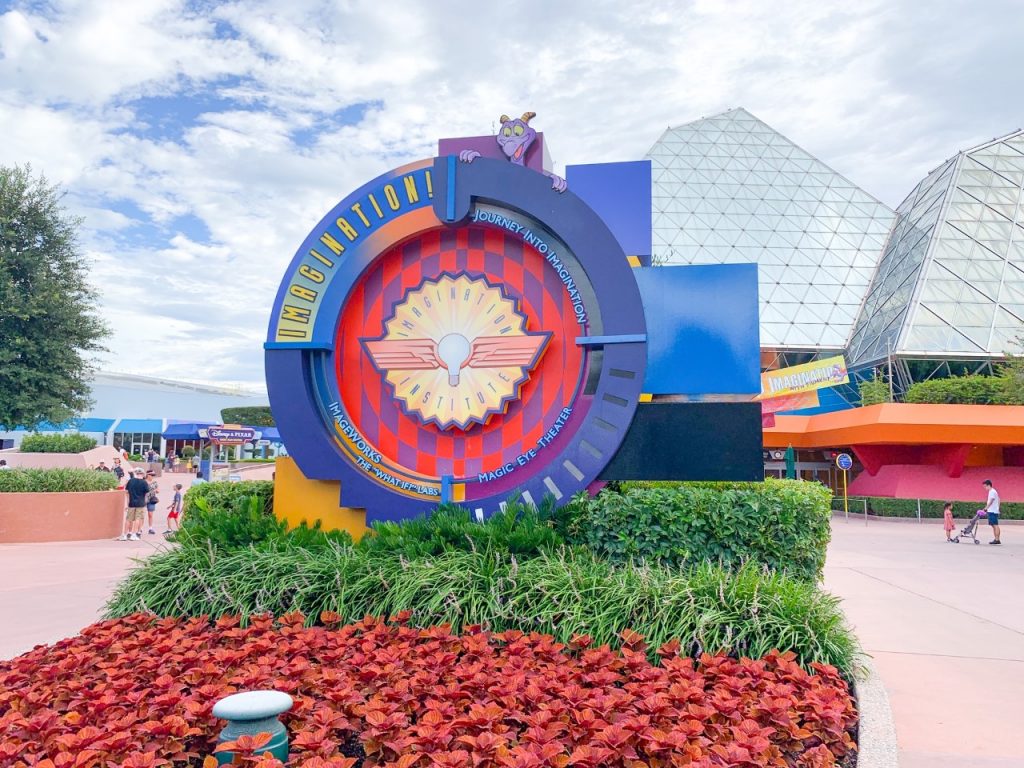 12-1pm
Now is a great time to take a break and have some lunch. If you're still in Future World, we highly recommend Sunshine Seasons in The Land (which has some excellent Quick Service options and also some amazing sweet snacks – try the Turtle Brownie or the Magic Cookie Bar – neither of which look spectacular but both taste awesome!); this location will help you refuel and finish anything in FutureWorld before commencing on your afternoon itinerary!
If you're in the World Showcase, you have a diverse and excellent range of Quick Service options to choose from; our favorite is the Tangierine Café in Morocco, but there really is something to suit all taste buds and we highly recommend you have a look at our Top Picks. If you're travelling with kids who are picky eaters, try not to let them be put off by the adventurous menus on offer; all of the restaurants have more traditional, kid-friendly options!
If you are looking to drink around the world, now is a good time to begin!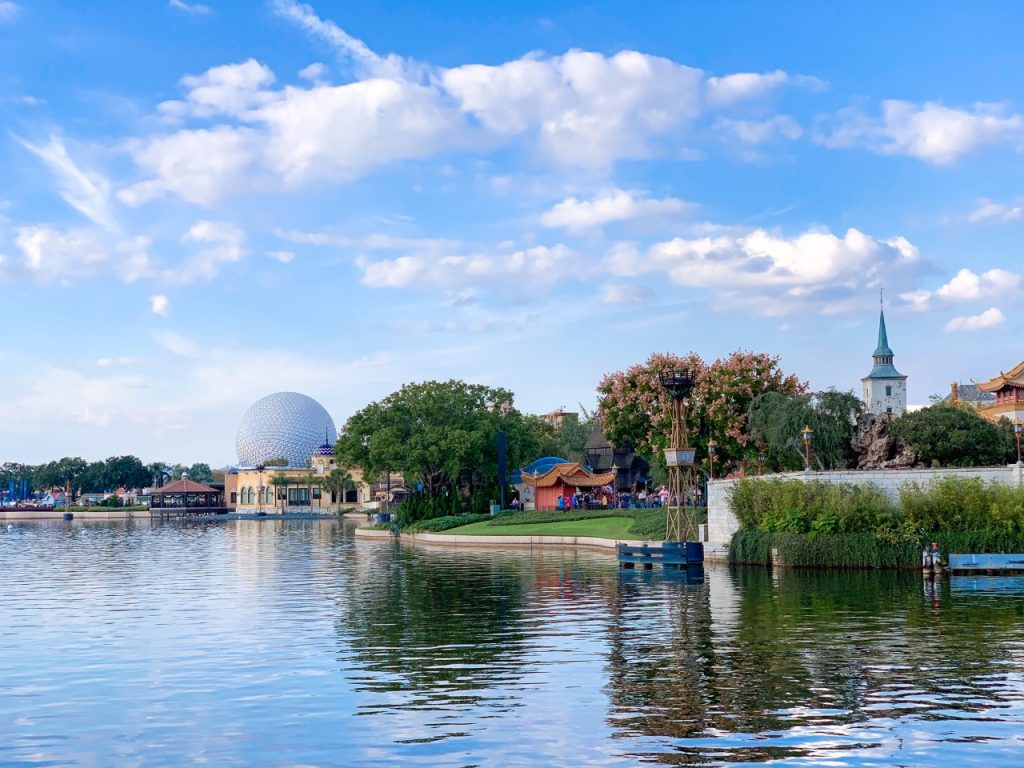 One Day Epcot Itinerary – Afternoon Plan
Begin your afternoon by using your second Fastpass (for your Tier 1 ride – whichever you did NOT ride earlier)
The World Showcase with kids
The World Showcase has a lot to offer; but if you've got kids in your party, you may find that their attention wanders elsewhere. You should make use of the Kidcot Fun Stops where your kids can do coloring; talk to Cast Members about their language or their country. You can also buy a 'passport' and get your kid to get it stamped in each country.
Coming in Spring 2020 is Duck Tales – the replacement for Agent P's World Showcase Adventure – which will be an interactive way for your kids to enjoy the World Showcase and, if it's anything like it's predecessor, help them forget about the walking that is involved with the exploration!
We've found all of these to be successful ways of engaging kids with the different countries and making sure we get to see what we want, too!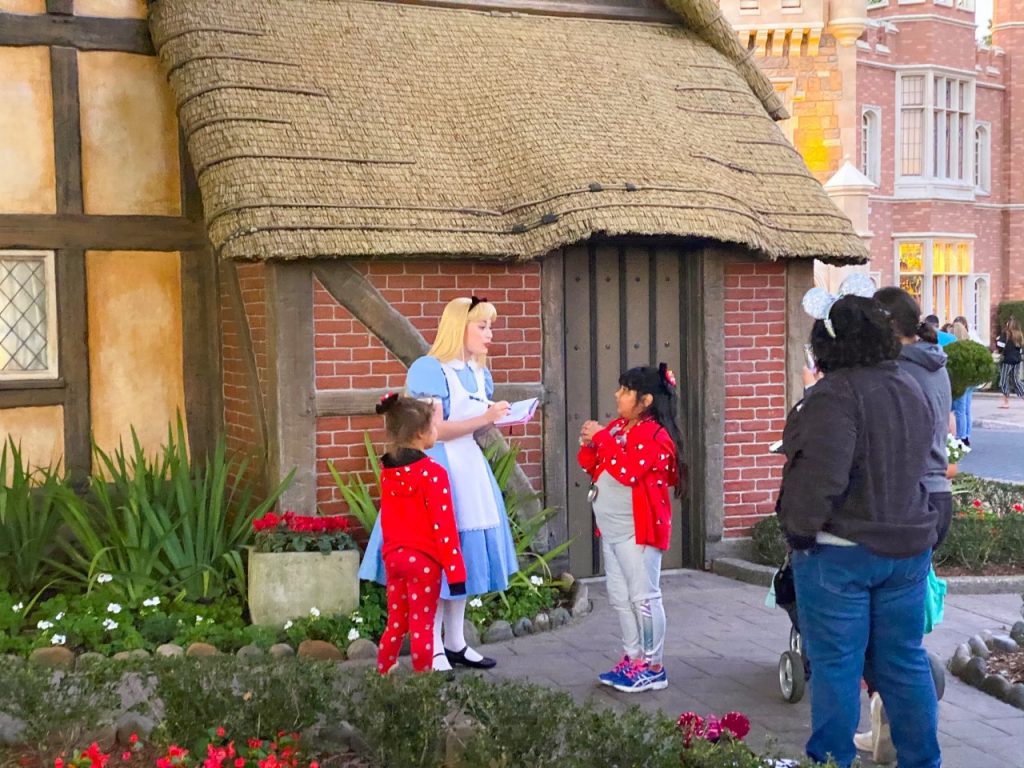 Noteworthy stops
The following are attractions you should take at your own pace, but we highly recommend you build these into your Epcot itinerary:
See Walt Disney Imagineering Presents Epcot Experience
Ride Gran Fiesta Tour in Mexico (you may see a short line to meet Donald outside, too)
Watch Reflections of China
Enjoy the Beauty and the Beast Singalong in France
Watch Canada Far and Wide
A Note: As SOON as you use your third fastpass, make sure to sign on to grab another Fastpass! You should do this throughout the day! Constantly refresh and modify based on Fastpasses that are open near you!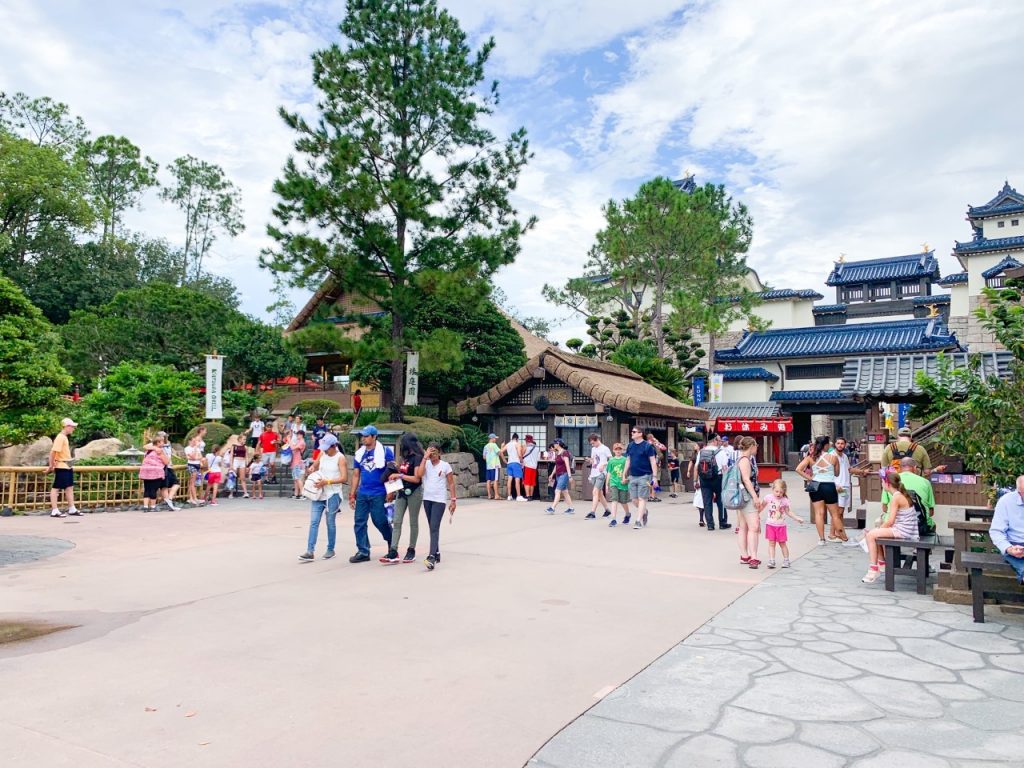 Rest of the afternoon
You may have snagged more Fastpasses to use (or, if you're like me, your kids may be pleading with you for another ride on Figment!), so you should spend the afternoon doing the things your party really wants to do.
However, we really recommend, as you take in some of the Noteworthy stops above, that you spend a little time exploring some of the detail and the amazing shops that the World Showcase has to offer. It's easy to miss stuff, but we've put our highlights in one place, here.
You may also want to enjoy some of the drinks that can be sampled around the World Showcase – many excellent non-alcoholic (as well as alcoholic!) cocktails are available!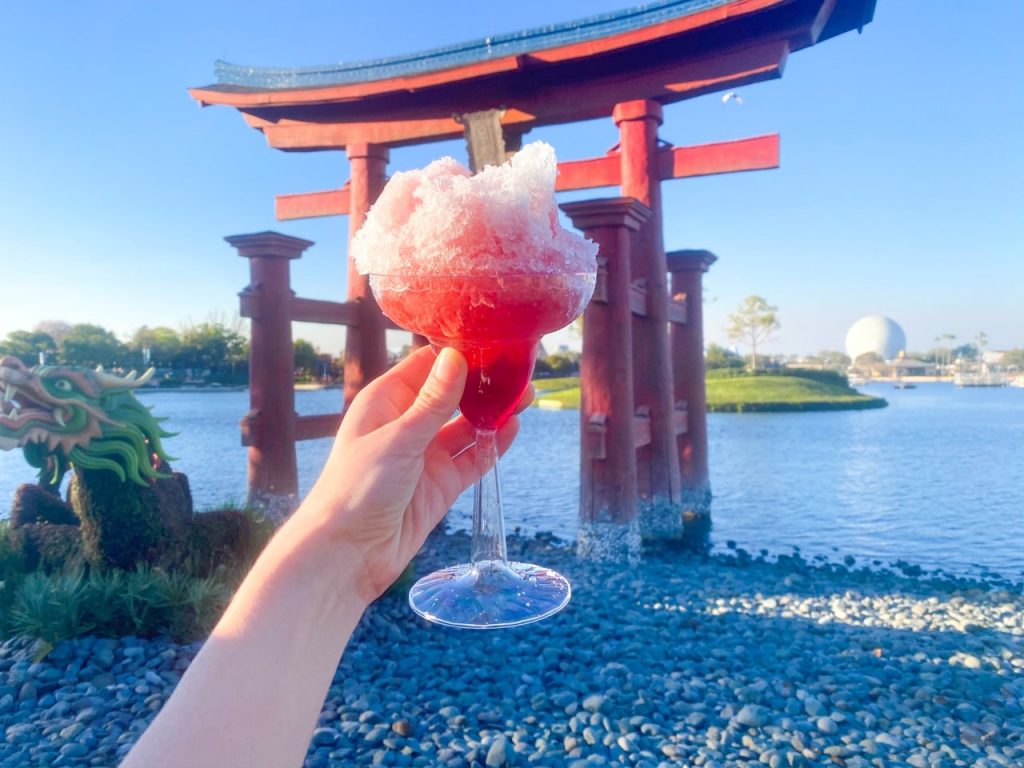 Dinner at Epcot
We think you are literally spoilt for choice when it comes to choosing your dining spot at Epcot. Whether you want to 'graze' through the evening and 'snack around the world'; perhaps you want to eat at a Quick Service location, giving you more time for exploring the best things to do at Epcot, or you may prefer to enjoy a longer sit down at one of the quality restaurants, we recommend you dine in the World Showcase and take in the atmosphere. We love the Rose and Crown (in the UK) and Teppan Edo (Japan), but there really is something for everyone from the choices available to you in the World Showcase. Read more about our recommendations here.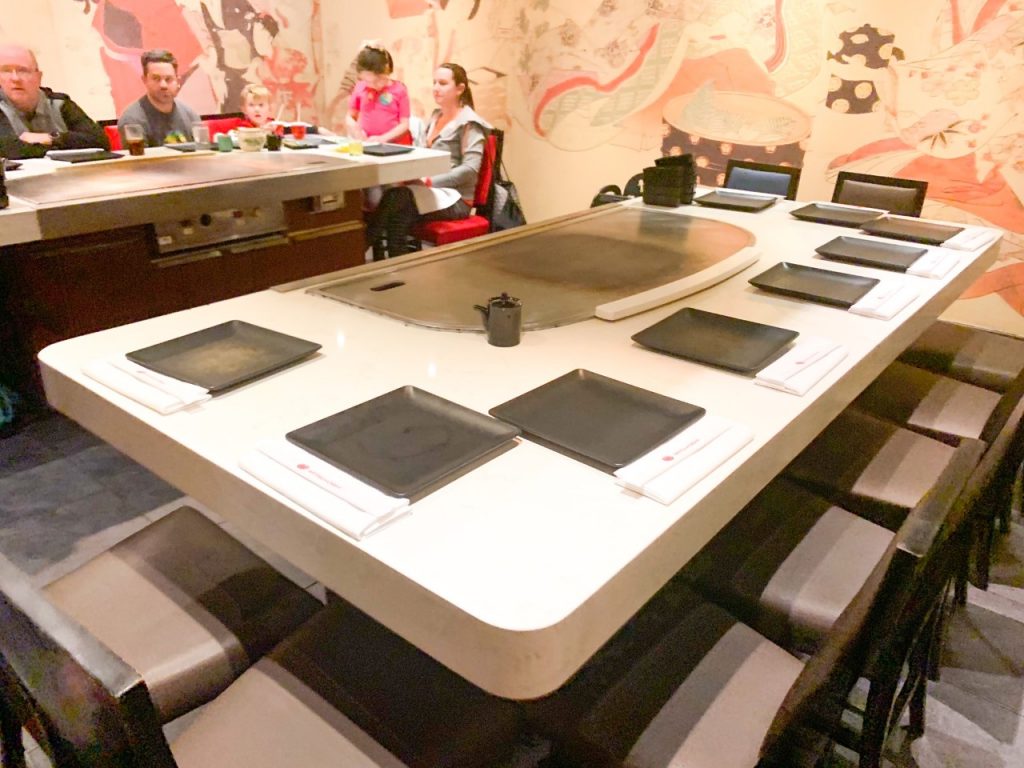 Rest of the Evening
The evening is the best time for shortest wait times for the rides – remember to check My Disney Experience for current wait times, or to grab more Fastpasses.
You can watch the Fireworks, of course, from the many excellent places around the World Showcase Lagoon, but you don't need to spend ages staking out your spot when you could be making use of the shorter wait times and riding your favorite rides from the day!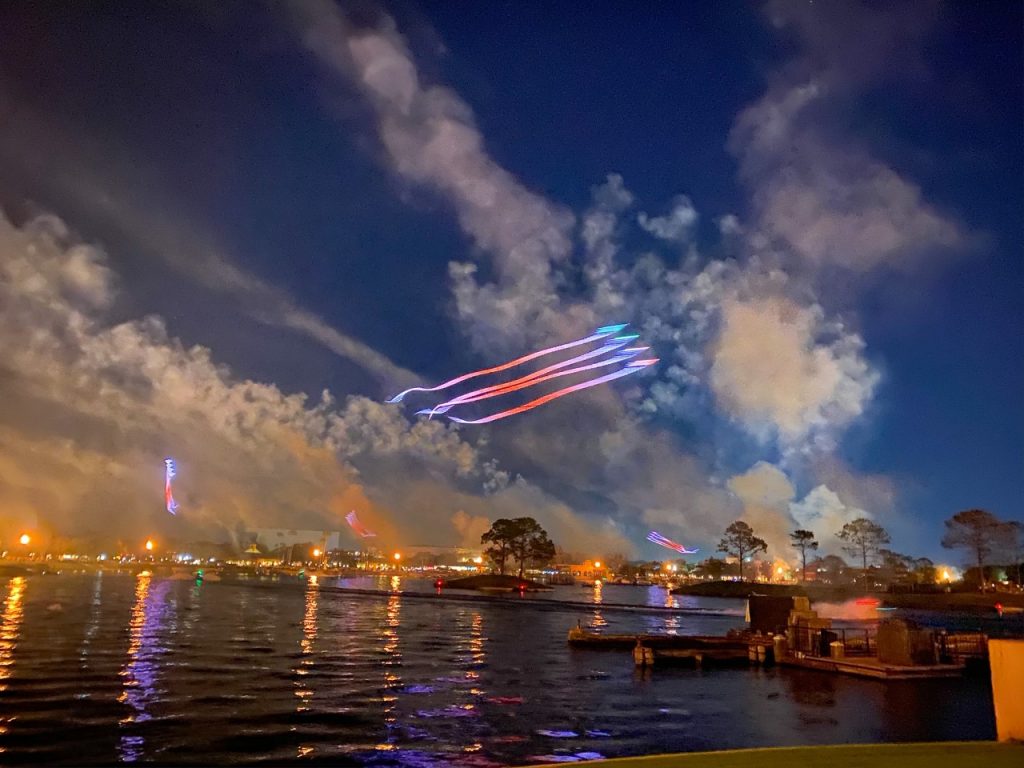 We love Epcot, we hope that's clear from this article and we love to spend more than one day in Epcot. We're also confident, however, that this strategy will help you plan an excellent Epcot itinerary whether you have one day or several. If you have any questions, please leave them below and we'll be delighted to help. What's your favorite Epcot past time? Do tell us below! Thanks for reading!
If you enjoyed this article, you may also enjoy our Ultimate Hollywood Studios Itinerary, too.