Everyone makes mistakes, but nobody wants to make mistakes during their magical vacation! You'll most likely make some sort of mistake during your trip, however we have made a list of some mistakes to avoid at Disney World!
Some common mistakes people make during their Disney vacation are spending extra money, waiting in longer lines, and not being familiar with all that Disney has to offer! These are mistakes that are easily avoidable, and we want to help you avoid them!
Read on to find out the 15 mistakes to avoid at Disney. We promise it won't be a mistake to read this!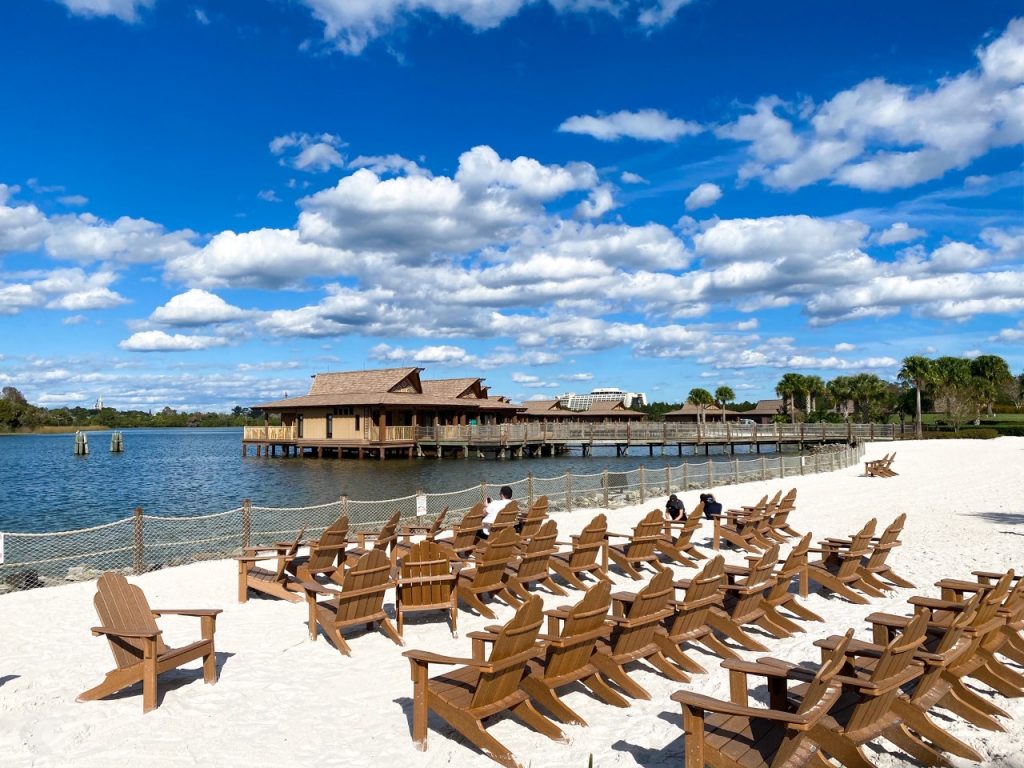 Mistake #1: Spending Too Much Time At Magic Kingdom
What's the first thing you imagine when thinking about Disney World? Magic Kingdom and Cinderella Castle might pop into your head. This is a fantastic park to visit, but there's so much else out there to do in Disney World!
One of the mistakes to avoid at Disney is spending too much time on your vacation at Magic Kingdom. Disney World has 3 other parks, 2 water parks, Disney Springs, and plenty of unique resorts to explore.
Love Star Wars? Check out Galaxy's Edge at Hollywood Studios! Like to travel and try new food? Head to Epcot's World Showcase to visit other countries and try their specialties! Want to do some serious shopping? Visit Disney Springs for the ultimate shopping experience!
As you can see, there is a ton to do outside of Magic Kingdom. Don't get caught up in doing everything at this one park because you might miss out on some other great opportunities elsewhere.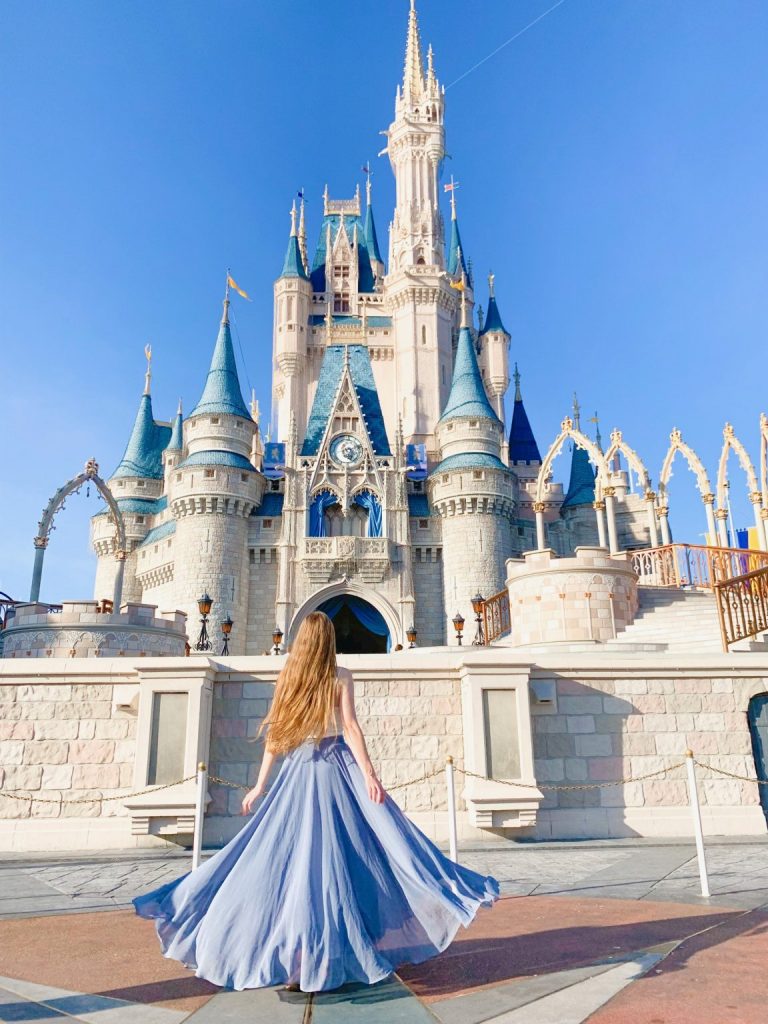 Mistake #2: Not Being Prepared For All Of The Walking
The one thing we can't stress enough here is how much walking there is! One of the common and biggest mistakes to avoid at Disney is not being prepared for all of the walking. A lot of guests are unprepared for the amount of walking they will be doing during their vacation and end up exhausted and miserable.
If you have the time before your vacation, we recommend going on walks to get your body and feet prepared. You'll most likely still get tired during your vacation, but being prepared will help a ton. We also recommend investing in some quality shoes before your trip. We have a list of the Best Shoes for Disney.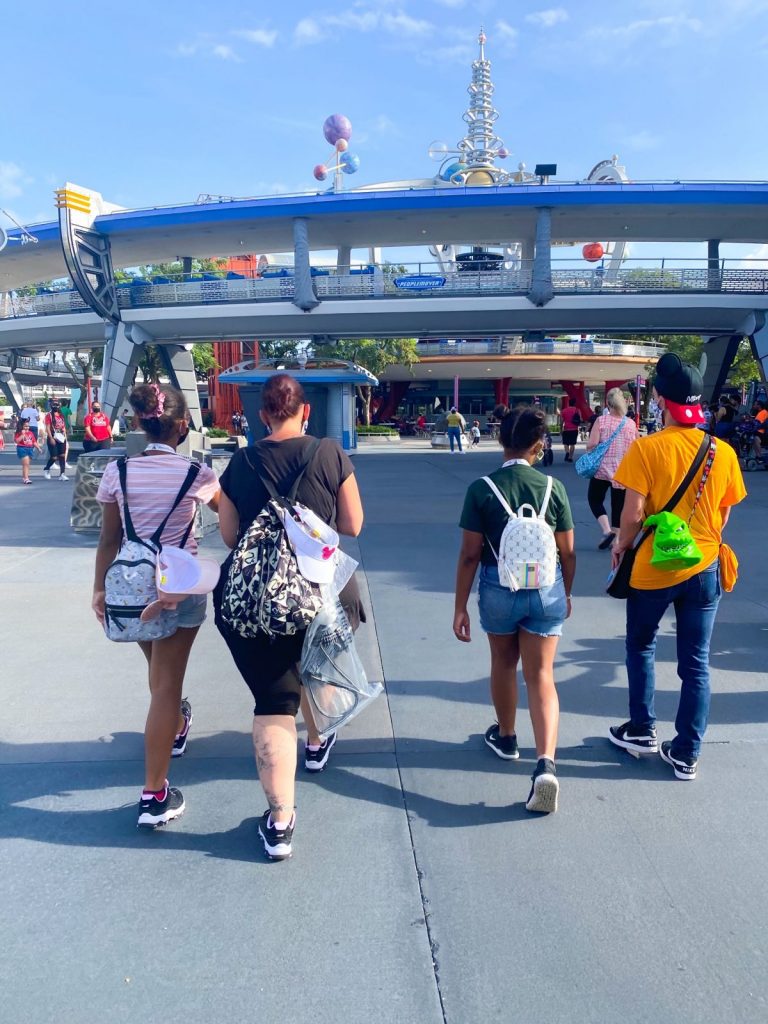 Mistake #3: Not Considering DVC Point Rental
If you have never heard of renting Disney Vacation Club (DVC) points before now, it's time to jump on the bandwagon! Renting DVC points can exponentially save you money on your Disney Deluxe Resort stays.
DVC is Disney's "timeshare" program. Guests sign up for DVC and get an allotted amount of points. If these guests are not able to use all of their points, they are able to rent the DVC points out to others.
If you are considering staying at a Deluxe Resort, we highly recommend you think about renting DVC points. We love using David's DVC Rental to rent our points. If you want to learn more about the DVC renting process, check out our article on How to Rent DVC Points To Stay At Deluxe Resorts For Cheap!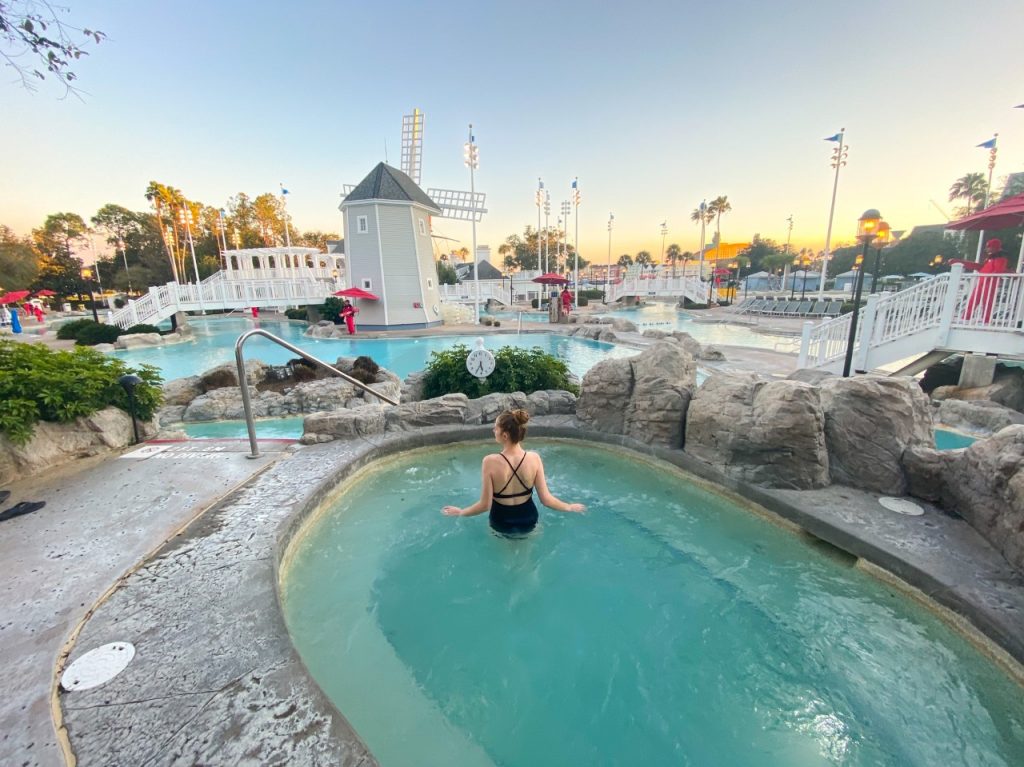 Mistake #4: Being Unprepared For The Rain Or Heat
Florida is one of the most inconsistent states when it comes to weather. It will be deathly hot at one moment and then suddenly there will be a rainstorm. Another one of the mistakes to avoid at Disney is being unprepared for the crazy heat and rain. Some guests are unaware of the intense weather while visiting Florida, but you don't have to be one of those people!
Plan to wear comfortable clothes that breathe to keep you cool. Bring a fan, a cooling towel, a mister…anything you could use to keep yourself from overheating! If you don't want to get wet during those unexpected rain showers, bring a poncho or an umbrella to stay dry.
We want you to have a comfortable and enjoyable vacation, so as long as you are prepared for the Florida weather, you are good to go!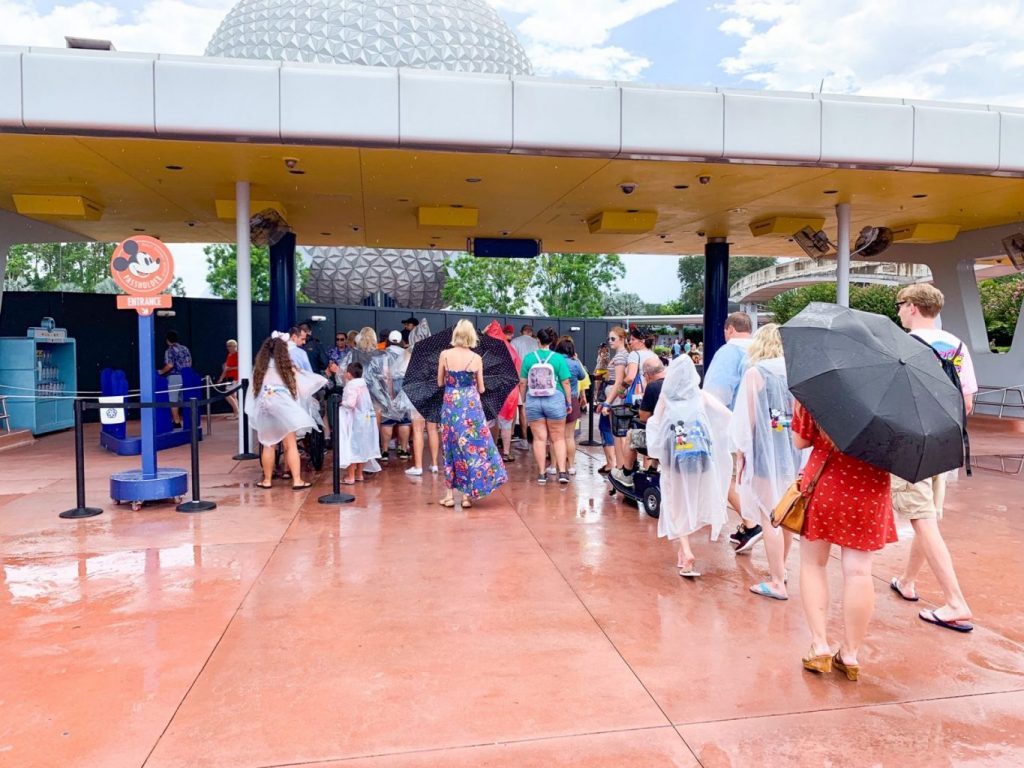 Mistake #5: Not Taking A Break Day In Between Your Park Days
It can feel like it's go, go, go, during your vacation as your stress to get everything done. We understand wanting to get as much done as possible, but you should really take a break in between all of that running around!
During a normal vacation, we love to visit 2 parks at the beginning and 2 parks at the end of our trip with a break day in between (you could have multiple break days for a longer vacation!). A break day is the perfect time to explore your resort, relax by the pool, or even visit other resorts to check out their dining options!
Just make sure to get off of your feet for a while and just relax! You'll have plenty of time to do everything during your next park day!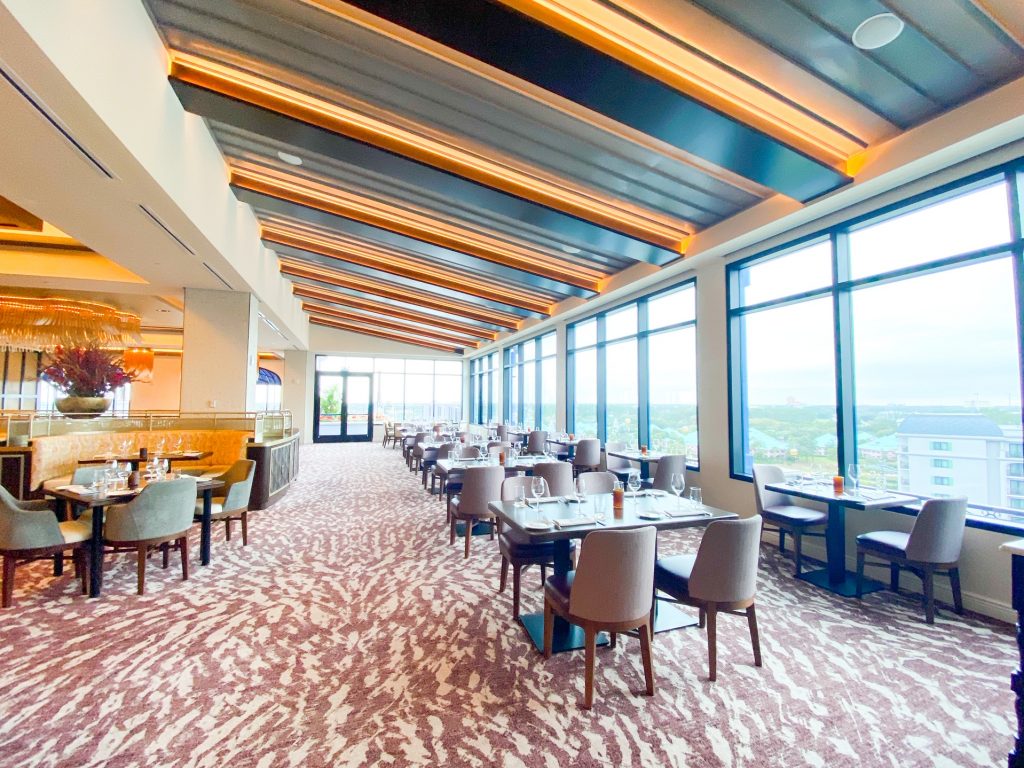 Mistake #6: Not Packing Everything You Might Need
My personal philosophy when it comes to packing is that I would rather overpack than underpack. You never know what item you might unexpectedly need, and it can be a pain to find some items on or off Disney property.
You are in luck though! We have made an extensive packing list of all of the things you might need during your Disney vacation. The Only Disney Packing List You Will Ever Need will help you make sure you've got all the necessary items for your trip. Some of these items you can easily find at the Dollar Tree or Amazon for a great price.
The packing doesn't just stop once you leave for your vacation though! You'll also need to pack your park bag before you head to the parks! We have also made a list of some of the things you should consider packing while you are at Disney. What To Bring In Your Disney Park Bag has everything you need to know!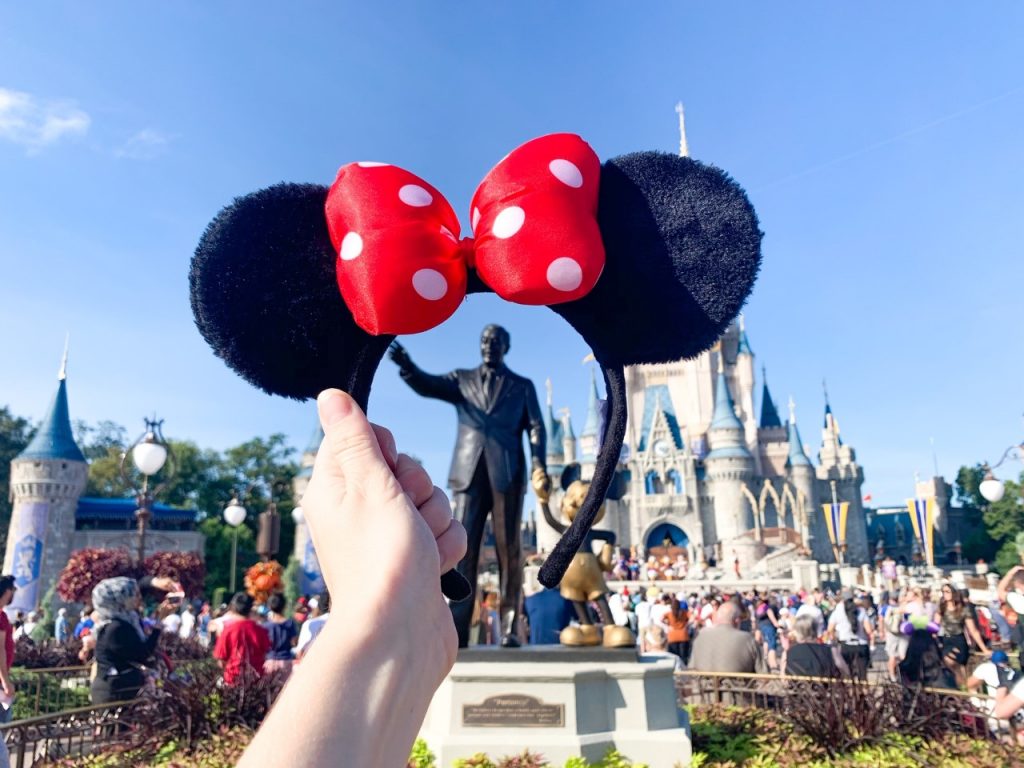 Mistake #7: Being Unaware Of The Ways You Can Reduce Your Wait Times
During your Disney vacation, you are trying to get as much done as possible. Waiting in long lines can be a huge time waster. However, there are ways you can significantly reduce your wait!
There are two options currently available – the Single Rider line and utilizing Rider Switch. Select rides will have a regular line and a single rider line option.
As long as you are okay with being separated from your party, the single rider line can save you a ton of time. You will be sat next to someone in a different party from the regular line. This honestly can be a lot of fun because it gives you an opportunity to chat with another Disney fan!
The Rider Switch option works a little differently, but it can still save some time. If you are traveling with a child that doesn't meet all of the height requirements, this option is for you! Say everyone in your part wants to ride an attraction with a height requirement. Instead of having someone stay with the child while the others in the party ride the ride and then letting that person wait in the regular line while someone else watches the kid, there is the Rider Switch option!
Before entering the normal line queue, let a cast member know that you want to utilize Rider Switch. They will scan the MagicBands or park tickets for everyone in the party. Then the people in the party who will be riding at first can go ahead and wait in the normal line. After they are done with the ride, someone else can wait with the child while the person who didn't get to ride can go get in the fast lane to skip the regular line! This person can bring 2 other people along with them, so essentially some people will get to ride twice!
For more information on how the Rider Switch works, check out our How To Skip The Lines With Disney Rider Switch article!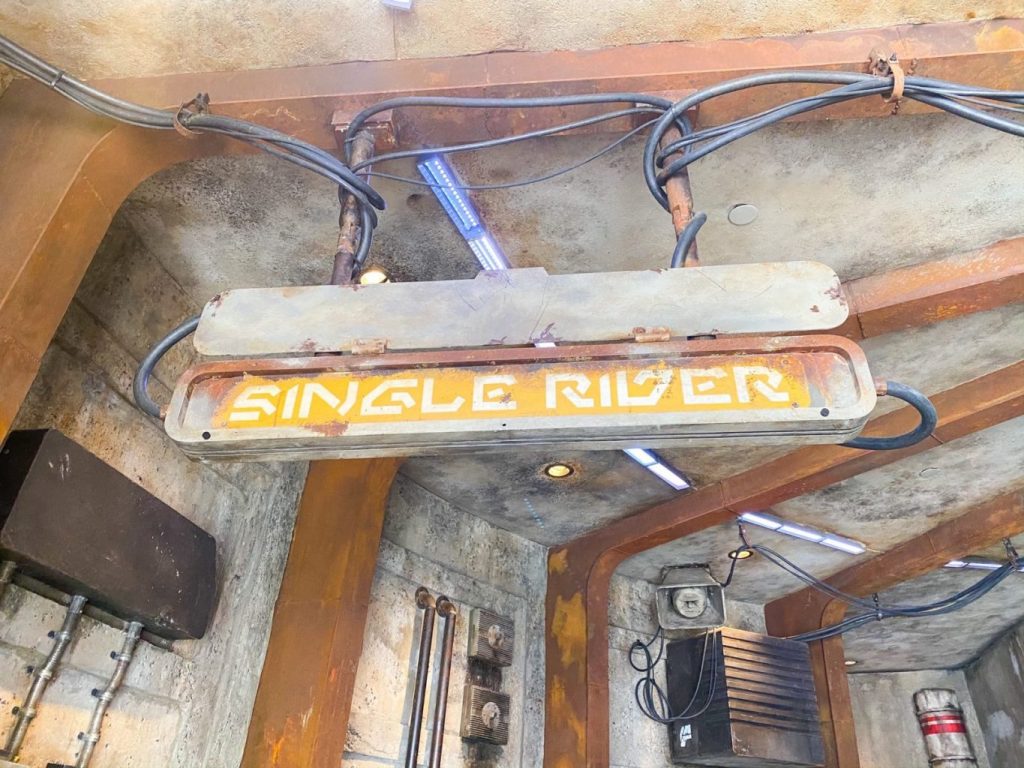 Mistake #8: Not Familiarizing Yourself With My Disney Experience Before Your Vacation
Using My Disney Experience on your computer can be pretty simple when planning/booking your vacation. However, one of the common mistakes to avoid at Disney is not getting used to the My Disney Experience app before your trip. You will be using this app a lot during your time at Disney, so it's better to get familiar with it before your vacation rather than during it!
The My Disney Experience app has a plethora of information that will be useful to you. You can find park maps, park times, bus times, menus, wait times, and much more on this app! This is also where you could make additional dining reservations, mobile order food, or book park pass reservations.
Take some time to explore the app before you leave for Disney. If you do, it will be much easier to find what you are looking for while you are on your vacation! We have written the Ultimate Guide to My Disney Experience, so check it out for more in depth information!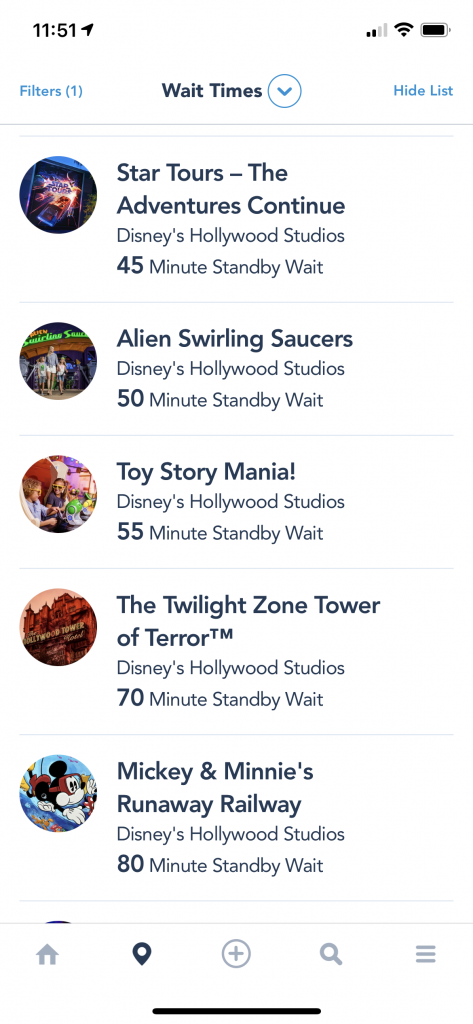 Mistake #9: Not Reserving Advance Dining Reservations
If you are planning to eat at any table service restaurants during your Disney vacation, we recommend you reserve those plans as soon as you can. It's easier to cancel reservations before your trip (as long as it is 24 hours in advance) than it is to book reservations during your trip.
This doesn't mean you won't be able to book dining reservations during your vacation. Some places will have available times pop up throughout the day. However, some of the more popular dining locations will fill up extremely fast. If there is a certain place you really want to eat at, definitely book that reservation as soon as you can!
One of the common dining mistakes to avoid at Disney is not making any/enough reservations before your trip, especially if you are part of a large party! As long as you make these reservations early, you will be set to have an enjoyable time!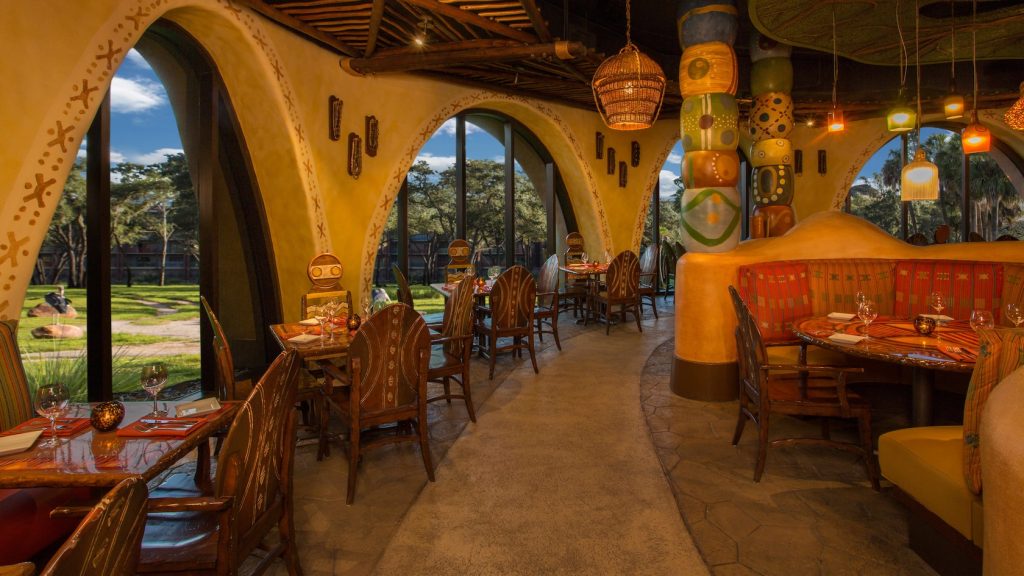 Mistake #10: Thinking Disney Has To Cost You An Arm And A Leg When It Comes to Food
We all know by now, Disney is super expensive, and it keeps getting more expensive over the years! None of us want to spend thousands of dollars to have a magical vacation, even though we still do it anyway! But Disney doesn't have to cost you as much as you think it will!
Yes the tickets are expensive, and yes the resorts are expensive as well. Our tip comes to saving money in regards to food! Disney food can be pricey, but you could potentially eat for under $35 per day. This is a great price considering one meal could cost that much (if not more) at certain Disney restaurants!
If you want to eat cheap at Disney, you have to be smart about it. It helps to plan out what you'd like to eat before your vacation. We wrote the article How To Eat Cheap At Disney For Under $35/Day to help you eat cheaply!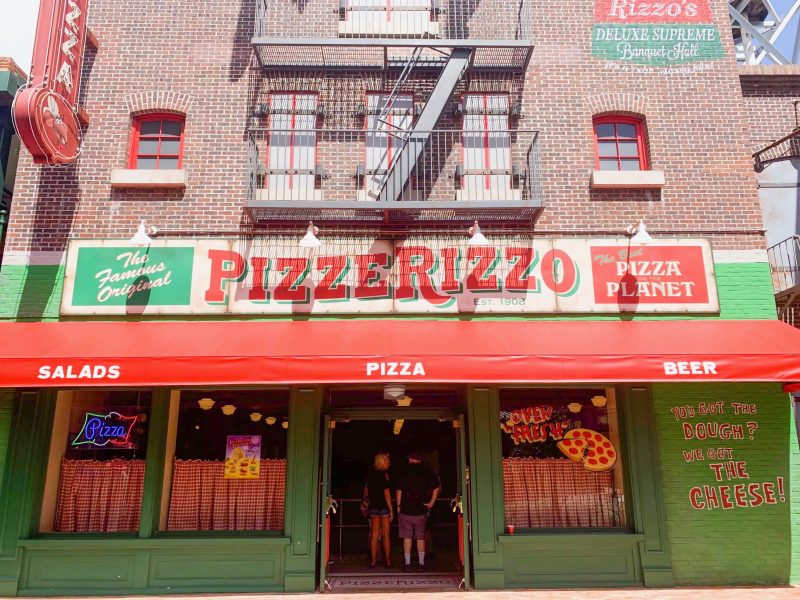 Mistake #11: Not Using Mobile Order To Order Quick Service Food
Gone are the days of having to wait in long lines to order quick service food! One of the biggest mistakes to avoid at Disney is to try to order food at a quick service location without using mobile order. With Disney's mobile ordering service, you can order your food way in advance of when you want to eat it or right when you want to eat it (based on availability)!
Using the My Disney Experience app, you can choose which quick service restaurant you want to order food from. Select the time you want to pick it up, and then select and pay for the food you'd like to order. When you're within the time window you chose, there is a button you can press on the app that lets the quick service location know you are there and ready for them to prepare your food.
You will get a notification when the food is ready, and next thing you know you'll be tasting that delicious food!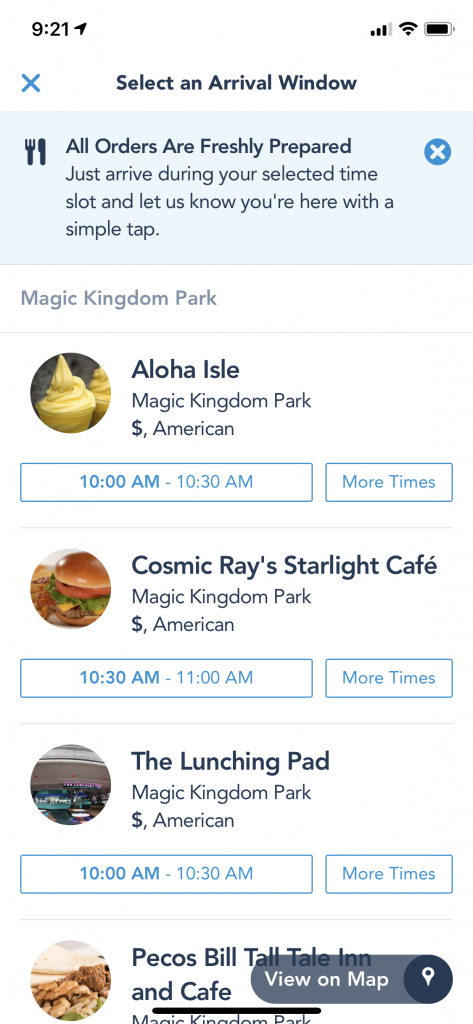 Mistake #12: Not Saving Money By Bringing In Your Own Food
As we discussed earlier, it can be pretty easy to eat cheaply at Disney if you're smart about it. A little insider tip if you want to save even more money is to bring in your own food! Disney allows guests to bring in food from outside their parks. Making your own food beforehand and then bringing it to the parks can be a real money saver!
If you aren't able to drive to a grocery store, you can always use a grocery delivery service to have food delivered to you. Then you are able to make sandwiches, pack snacks, or bring whatever you'd like to eat! Just an FYI, there is no place to heat up food, so we recommend bringing cold or room temperature items.
Not spending money on food in the parks gives you more freedom to buy souvenirs! Or save that money for a fun shopping trip at Disney Springs!
Mistake #13: Being Unaware Of The DAS Pass
Now this mistake applies to anyone traveling with someone with some sort of disability, even invisible ones that would make it difficult to wait for long periods of time. Some kids with sensory issues might not be able to stand in long lines with all of the sensory overload. There is a way to go through the fast lane that will bypass the regular line. This is the Disability Access Service (DAS) pass.
During the first day of your vacation, head to the Guest Services team at the beginning of the day. Tell them you need to set up a DAS pass for whoever has a disability in your party. This pass will be set up for the person with the disability plus 5 other guests in the party.
When you want to ride an attraction with a wait, head up to the cast members at the entrance to the ride. Let them know you'd like to set up a DAS pass. They will scan your MagicBand or ticket and tell you when to return to the ride. You'll basically be waiting the same amount of time as the original wait, but just outside of the attraction.
When it's time to ride, head up to the fast lane entrance and let them know you have a DAS. They will let you bypass the regular line for easy access to the ride.
You will only be able to make one DAS pass at a time. Please only use this service if there is someone in your party who cannot wait in long lines. This includes people with autism, and we have a great article on 20 Helpful Tips For Visiting Disney With Autism.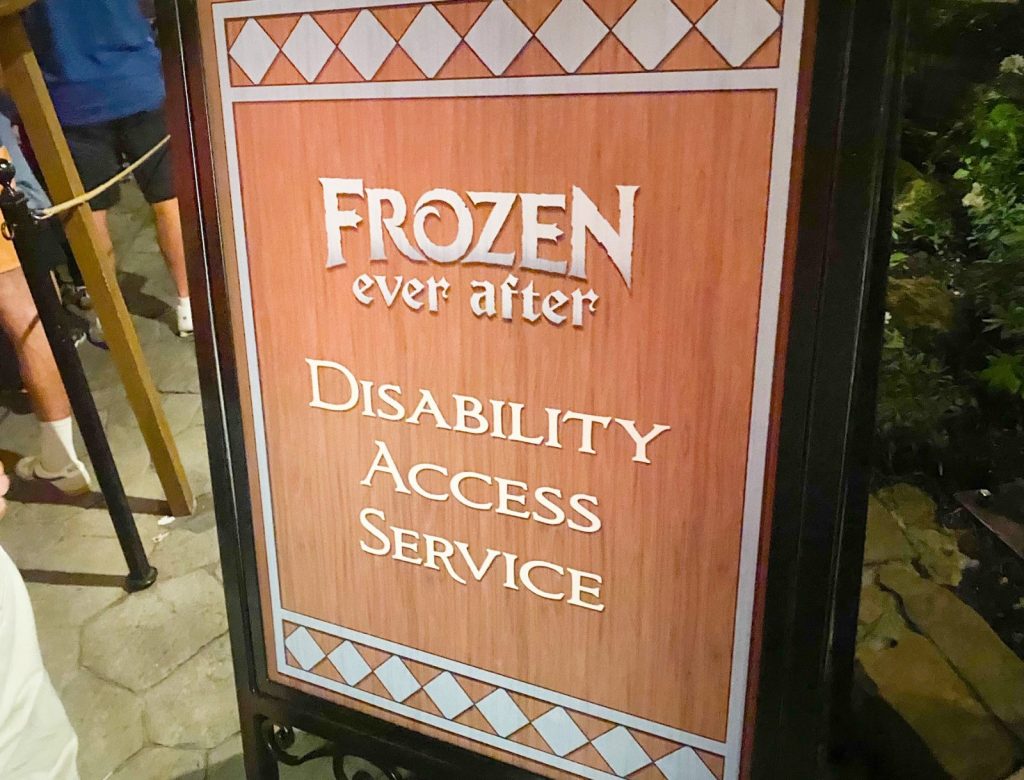 Mistake #14: Spending More Money By Not Getting Discounted Gift Cards
Did you know it's possible to buy Disney gift cards at a discounted price, but you'll still get the full amount on the gift card? This is definitely a great money saving hack! It's possible to buy discounted gift cards at certain stores or with certain credit cards.
Some great places to buy discounted gift cards are Target with the RedCard, Costco, and Sam's Club. Check out our How To Save Money Using Discount Disney Gift Cards for a full list of all the places you can purchase discount Disney gift cards. Happy saving!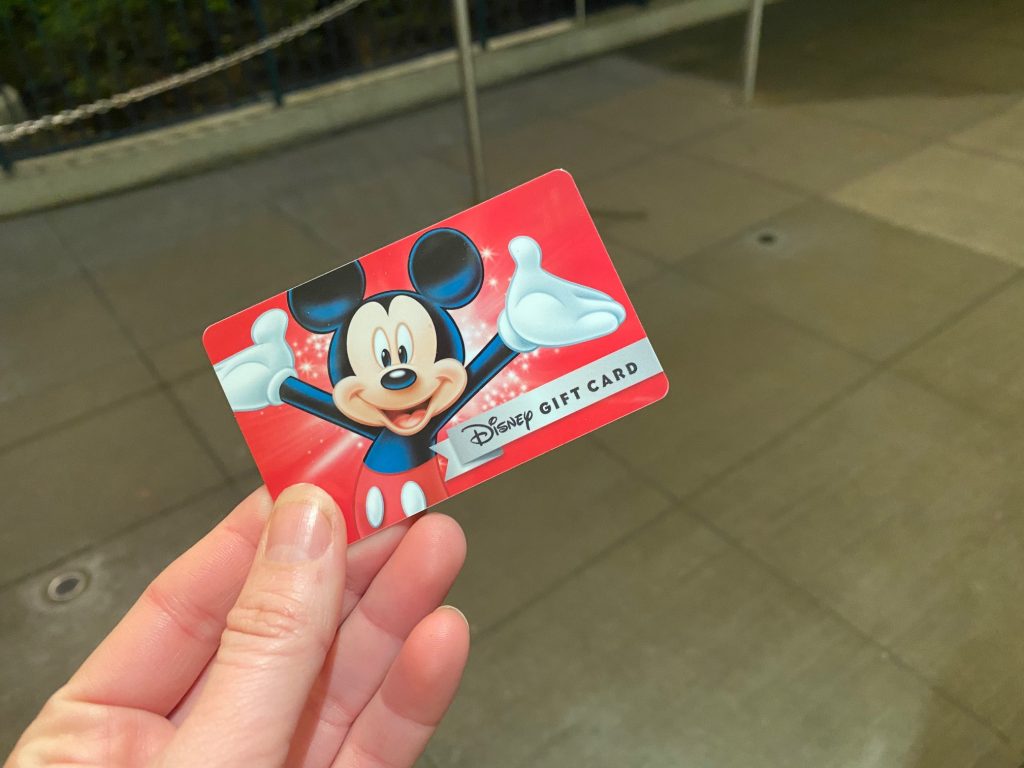 Mistake #15: Not Following All Of Our Useful Tips! 😉
The final mistake is not following all of our wonderful tips! Not to toot our own horn, but we work hard to get these useful tips out to you to help you have a wonderful vacation! We love the work we do because we want everyone to have a magical time! If you follow all of our tips, we know you'll become a Disney Tripping pro in no time!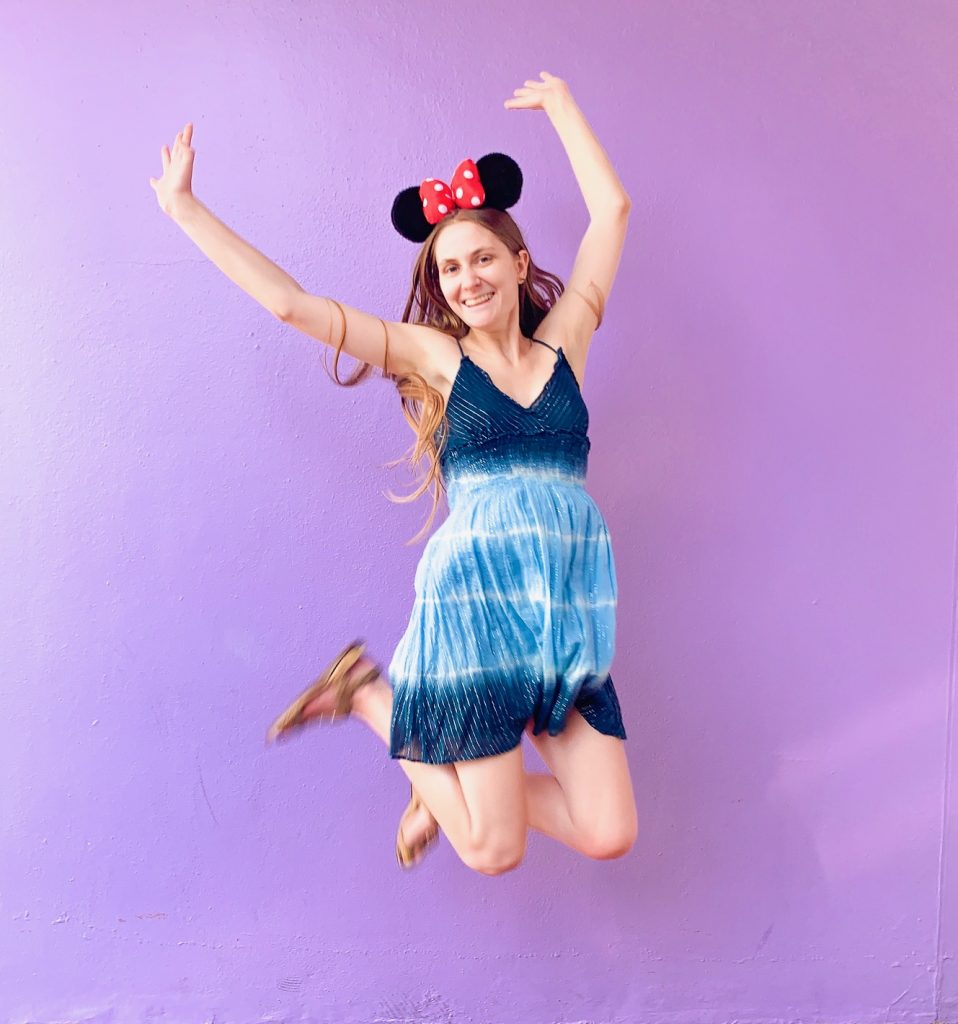 Now that you know what mistakes to avoid at Disney, you can rest easy knowing your vacation will run smoothly! However, you are human! You're going to probably make some sort of mistake during your vacation! The important thing is to not stress and just try to have the best vacation possible. Have fun at The Most Magical Place On Earth!