Going to Walt Disney World can be pretty pricey, but did you know you can snag discount Disney World tickets? You can! There are several companies that sometimes offer discount Disney World tickets, and it can be worth it to shop around and look for a good deal. You might be able to find a great deal on hotels and tickets!
But how do you know where to start looking? And how do you know if the deal is worth your time? That's where we come in! We've compiled a list of all the best sources when it comes to getting a deal on your Disney World tickets, as well as we will let you in on tips and tricks for buying tickets at the right time for the right time of year!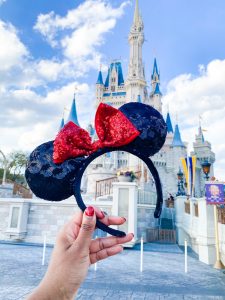 When is the Cheapest Time to Go to Disney World?
Figuring out when to go to Disney World can take a little time and effort, and it does take a little planning. Disney World is going to be expensive and busy most of the time, but there are a few times during the year that are definitely cheaper than others.
It is typically busier when kids are out of school or when there are national holidays. If you go outside of those times, the crowd levels are lower and Disney World can be cheaper! They will often lower the price to encourage guests to book during that time and not during the peak season when they know they'll already be busy.
Whenever the kids are out of school, like summer break and spring break, the parks will be full of guests and Disney considers these times to be peak. Prices will also be much higher. This goes for long weekends like Memorial Day, Labor Day, and Columbus Day because locals tend to flock to the parks.
Any time there are official or unofficial park events, like cheerleading competitions or Dapper Day, you will also see an influx of guests. You can check out our post on the cheapest time to go to Disney World for even more details on picking the best time for your family.
When Do Disney World Tickets Go on Sale?
Tickets for Disney World have historically gone on sale the summer prior to that year, and typically in June. That's not to say you have to buy your tickets at that time though. We suggest starting to look around that time, and comparing dates and prices to give yourself an idea of what the ticket prices may look like for your family and your planned trip.
You don't know have to worry about buying them this early though because Disney World tickets rarely sell out. They've historically only sold out on holidays like July 4th and Christmas. You definitely have a lot of time to shop around and find the best deals for tickets for your trip.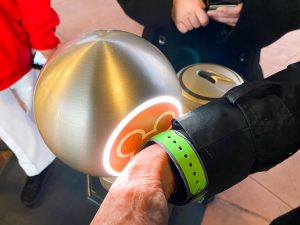 What Disney Parks are Included?
When you buy tickets for Walt Disney World, whether they are regular or discount Disney World tickets, they will only include the parks within Walt Disney World Resort. These four parks are Magic Kingdom, EPCOT, Animal Kingdom, and Hollywood Studios. Certain tickets also include the two water parks, Typhoon Lagoon and Blizzard Beach, as well as the ESPN Wide World of Sports and the NBA Experience.
There aren't any authorized Disney tickets that include the other parks in either Orlando or Tampa. You won't be able to gain access to the Universal Studios parks or water park, Legoland, Sea World, or Busch Gardens Tampa. These are all separate companies and you'll have to purchase tickets from those parks or authorized dealers of those tickets.
Which Tickets Should I Buy?
Picking the right ticket for your trip and for your family can seem difficult, but it can actually be pretty easy. There are only a few things to consider, like length of stay, number of people in your group, and what you plan on doing while you're there. If your family is staying for a long time, we recommend buying a park ticket that is 1-2 days shorter than the actual length of your stay.
You may find that you want a pool day or Disney Springs day at some point during your trip and that means you won't be using a park ticket that day. You also may not go to a park on your arrival day depending on what time of day you arrive, so it would be a waste of a ticket that day.
You also may want to think about how many people are in your group. Tickets can get very expensive for a large family or group, especially if you are planning to do a park a day for every day of your trip. This could be another reason that we suggest purchasing a ticket a few days shorter than your actual stay – this could cut down on costs for a large group.
Another factor in deciding which tickets to buy is taking into consideration what activities your family will participate in and look forward to doing. If you aren't a group of water park lovers, don't get tickets that include the water park option.
This goes for the NBA experience and ESPN Wide World of Sports if you don't come from a family of sports fans. Also if you have a lot of little ones in your group, you may also consider not being in the parks every day. They need more time to rest and may not be able to go go go like everyone else.
Pro tip! If this is your first trip to Disney World or someone in your group's first trip, take more time in the parks! Buy a longer or more inclusive ticket to be able to see more.
Are Disney Park Hopper Tickets Worth It?
If you are on the hunt for discount Disney World tickets to save money, it may not make sense to add another expense like Park Hopper but don't be so quick to think this! Park Hopper could be worth it and could actually save you some money in the long run.
The original Park Hopper add-on allows you to go from park-to-park during the day, and there isn't a limit to the number of parks you visit during the day. You could potentially have more time in the parks as well because you can jump from one park to another if a park closes early one night, or another park has extra magic hours.
Since the parks often have different opening and closing times, you would be able to go to parks earlier and stay later than if you could only do one park a day. This could possibly save you money because you could shorten the amount of days in the parks since you are able to visit more than one a day
The Park Hopper Plus add-on offers you the ability to jump from park-to-park as well, but it also grants access to Typhoon Lagoon, Blizzard Beach, ESPN Wide World of Sports, NBA Experience, Disney's Oak Trail Golf Course, and the two mini golf courses, Fantasia Gardens While you do get to do a lot of things with this option, it could potentially be daunting to have to do them all.
This would be best for longer trips and families who are interested in doing more than just the parks. In order for the money to balance out on this one, your family would have to visit one or two of these at least two times during your trip.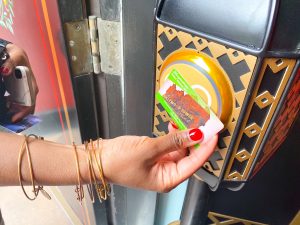 How to Get Disney World Ticket Deals in Advance
Buying your Disney World tickets in advance can offer a few perks. One, you will lock in the prices you find when you first start looking and could avoid later price increases. Disney is notorious for changing and increasing prices a couple of times throughout the year, and booking early can avoid getting caught by these.
This also gives you the opportunity to call back later and apply a new deal if one pops up that's applicable for your trip. You might be able to get a better deal on a hotel or even on tickets if a special deal comes out after you've booked.
Another great reason to book you tickets early, besides being able to save some money, is that you can book your FastPasses and dining reservations! Since you can always apply a deal later on and avoid those potential price increases by booking early, you are able to take maximum advantage of the early timeframe to book all you advance dining reservations and FastPasses.
This will help you make sure you get to ride all your favorite rides, eat at your favorite restaurants, and save some money in the long run!
Disney Discount Tickets from Undercover Tourist
Undercover Tourist is a very reputable and authorized dealer of discount Disney World tickets, and has been working with not only Disney World but other parks as well since 2000. They offer discounted tickets, trip planning, and allow you to choose flexible dates and both Park Hopper and base tickets. These are some of the most trusted when it comes to buying discounted tickets for Disney World. Click here to check deals.
Discount: about 10% on most ticket options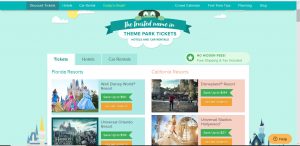 AAA Disney Discount
AAA used to be an amazing place to get discount Disney World tickets, but it does vary from agent to agent. You will have to be a AAA member, as well as you need to contact your local agent to find out if they are offering the discount of Disney tickets. You may also want to compare it to other deals on this list before buying through them. Click here to find out about it in your area.
Discount: varies
Orlando Fun Tickets
Orlando Fun Tickets is another reputable and trusted dealer of discount Disney World tickets, and they can offer some pretty deeps discounts depending on the type of ticket you buy. They offer both base tickets and Park Hopper options, and have been in business for over 10 years. They offer many different ways to get your tickets as well, offering shipment to your home, pickup at their offices, and your park tickets can even be delivered to your hotel. Click here to check for deals.
Discount: 10%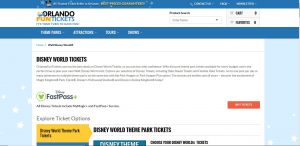 Get Away Today
Get Away Today is another website that offers discounted tickets for theme parks and vacations, and they do offer some discount Disney World tickets. They are often very similar to what the Disney World website offers, so sometimes the deals aren't too impressive. They mostly specialize in Disneyland offers, but it's worth taking a look here in case they have a good deal going on! Click here to check on deals.
Discount: about 10% but it varies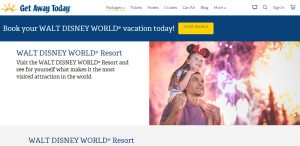 Disney Florida Resident Discount
Disney World offers many discounts to their locals, and Florida residents can take advantage of a lot of discounts. They get discounts on all kinds of tickets, including annual passes. They can also take advantage of special annual passes and tickets that are just for Florida residents.
In order to qualify for these, the adults have to be a current resident with a valid ID or driver's license. You can also get a Florida resident discount if you live out of state but currently own a residence in Florida as well. In order to prove this you must provide proof with a current utility bill, bank statement, or something similar. Check the Disney site for deals.
Discount: about 30%
Disney World Advance Purchase Discount
These tickets are the one you buy directly from the Disney World website instead of at the gate. If you buy your tickets online, you will save $20 verus the gate price for tickets. While it doesn't seem like a lot, it is $20 per ticket and that can add up. You may also be able to take advantage of other deals that are on the website as well. Check here for all the ticket choices.
Discount: $20 off each ticket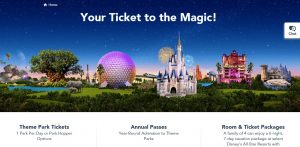 Military Discounts for Disney
Disney World offers deep discounts for active and retired military members, for park tickets and park hopper. Military members will receive about half off of park tickets as well as Memory Maker. They can also add on Park Hopper for $50 right now, which is a great savings as well. Check here for all the details.
Military members can also stay at Disney's Shades of Green Resort, which is priced well and is a military only Disney resort.
Discount: 50%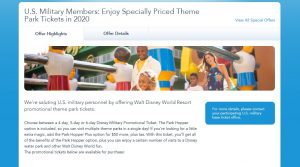 Four-Park Magic Tickets
The Four-Park Magic Ticket is one of the recently added discount Disney World tickets, and offers a great deal on the four parks. It is a one park per day ticket, and is only $89 per day. Guests have the option of adding on a water park and NBA Experience for only $40 more.
You can purchase this directly from Disney's website, but several of the discount sites on this list are even offering a discount on the Four-Park Magic Ticket! It's a great deal already, and getting an even cheaper price makes this one of the best discount Disney World tickets. You can visit the site here for all the details and total pricing based off the date of your trip.
Discount: varies based off of start date of ticket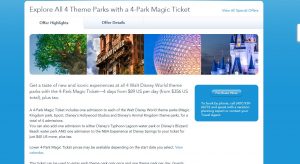 Discounts on Annual Passes
You won't necessarily be able to find a discount on your Annual Pass, and even though buying an Annual Pass for Disney World may not seem like a deal, it could save you money in the long run. An Annual Pass could save you money on merchandise, dining, and hotel stays. It also includes Memory Maker for the year you have the pass.
An Annual Pass could be worth it for you if you plan on taking a very long trip or many small trips during the year. It could also be worth it for just one family member in your group to get it so that you could take advantage of the discounts. Go check out our post on Disney Annual Pass for all the ins and outs, and to see if it's worth it for you. You can also check here for all the prices and options for Annual Passes.
Discount: none on passes, varies if you have one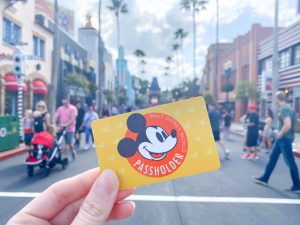 Florida Resident Disney Ticket Deals
Florida residents not only get discount Disney World tickets, but they can also take advantage of several other deals that are exclusive to Floridians. They are eligible for special tickets like the Discover Disney tickets, which are discounted 3- and 4-day ticket deals, plus Florida residents are eligible to buy two different Annual Passes that the rest of the country can't purchase.
Everyone else can buy the Platinum and Platinum Plus passes, and even though Floridians do get a discount on these, they can also opt to buy the Gold or Silver passes. The Gold pass is for Floridians only, but does have blackouts during the busiest times of the year.
The Silver pass is similar to the Gold, but it has even more blackouts. If saving money as a Florida resident is important, these two passes are much cheaper but you have to weigh whether or not the blackouts are a big deal, considering the two Platinum passes have zero blackout dates.
There are four other special Annual Passes for Florida residents, and they have many more blackouts and exclusions. The Theme Park Select Pass has blacked out dates during major events at Disney World, and these are on a park-by-park basis (ie most weekend dates during Food & Wine are blacked out).
The Weekday Select Pass is much more restrictive, and only allows Florida residents to visit Monday-Friday and may still have other blackout dates during busy times of the year as well. Florida residents can also take advantage of the "After 4" EPCOT Pass or the "After 2" Water Park Pass.
These passes let Florida residents go to either EPCOT or the water parks after a certain time in order to enjoy and take advantage of those parks but only in the afternoon.
Discount: varies by pass, but can be substantial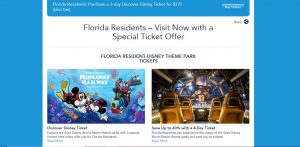 DVC Member Discounts
Disney Vacation Club (DVC) members can take advantage of several different discounts, and are eligible for the Gold, Platinum, and Platinum Plus passes. They do get discounts on these for purchase, as well as when they renew. DVC members are eligible for many other discounts in the parks, and on other tickets as well.
Even if you aren't a DVC member, you can still get discount Disney World tickets one of the other ways. You can also stay at DVC villas for a discount too! Check out our post on renting DVC points to read up on how to stay in an awesome hotel for a great deal and save some more money on your next trip! You can check here for details on DVC if you are interested in more information about it.
Discount: varies by ticket, hotel discount varies by hotel and date
Tickets at Work
Tickets at Work is very similar to some of the other sites that offer discount Disney World tickets, but in order to use them, your work has to be affiliated with them. There are thousands of companies that offer this site as an employee benefit, and you may not even know until you ask!
You are able to get discounted tickets for Disney World, as well as many other theme parks and attractions. They often have great deals on tickets to Disney World, offer discounts on some already discounted tickets like the Four-Park Magic Ticket, and sometimes offers deals you can't find other places, like buy 3 days and get the 4th free.
It's definitely worth checking to see if your company has a company code for Tickets at Work and sign up with them if they do! Check here for more information.
Discount: varies by ticket, but over 10%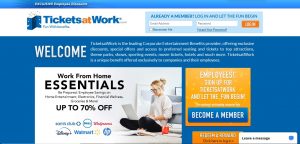 City Pass
City Pass is a company that sells "passes" to specific cities in order to enjoy the attractions offered in those towns at a discount and on their own time. Orlando is one of the cities offered, and they do have discount Disney World tickets. You can even get a discount on the Four-Park Magic Ticket! The deals do change from time to time, so it's a good idea to keep an eye on this site and check their deals against others. Check here for info on City Pass Orlando.
Discount: up to 10%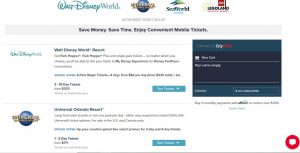 Using Discount Gift Cards
You can buy discounted Disney gift cards from various places like Target if you use your RedCard or warehouse clubs like Sam's Club. If you buy these gift cards at up to a 10% discount, you can then turn around and use them to purchase discount Disney World tickets from the Disney website.
Even though this may not save you a lot of money up front, you could always buy the gift cards over time and when you pay for your tickets with them, you'll have saved a little money and you know for sure you have the means to do so. For even more tip and tricks, check out our article on discount Disney gift cards!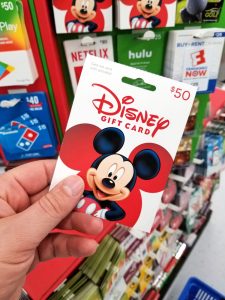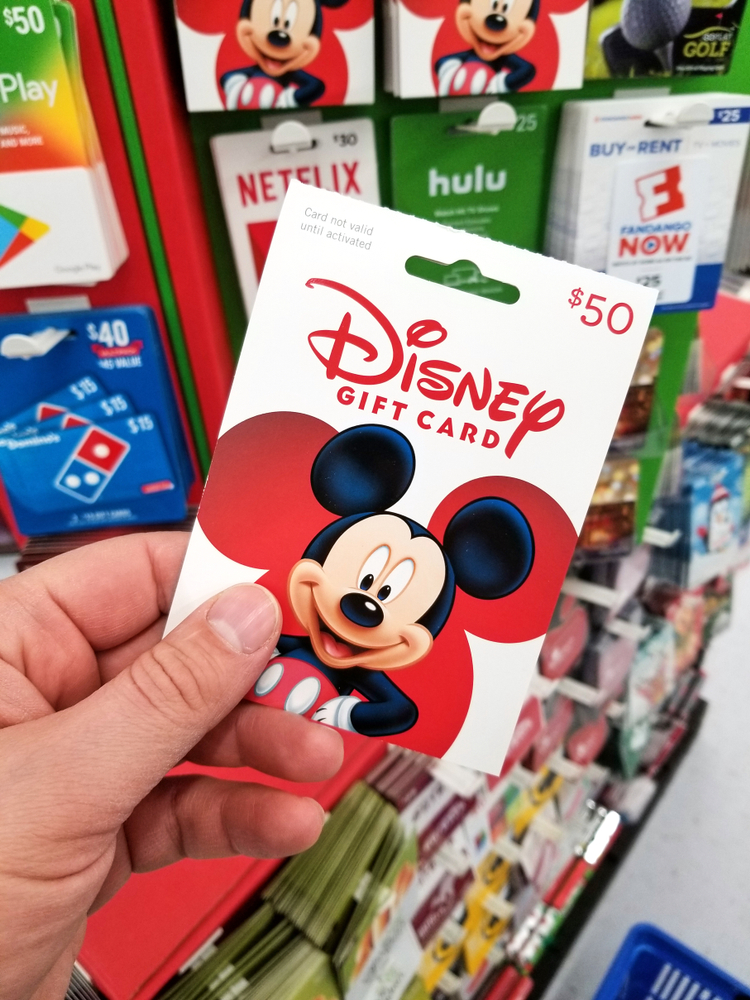 Quick Tips for Getting Disney Discount Tickets
There are a lot of places you can get discount Disney World tickets, and you can always find a deal to help save yourself some money on your next Disney trip. We do have some things for you to keep in mind when you are looking for a deal.
Your ticket prices for Disney World will always vary based off the start date of your trip and the length of your stay. If you go during a busy time then your ticket price will be higher, but if you visit during a "slow" time like January or February, tickets will be much more affordable. Also, the longer you stay, the cheaper the tickets get per day. It may not make sense that you will spend less the longer you stay, but Disney discounts your days the longer you stay so it can actually make sense to stay longer than you originally thought.
Shop around before you make your decision on where to purchase your tickets from, and always be sure that it's a reputable and trusted dealer. The sellers on this list are verified and will take care of your for the most part if something goes wrong. Other sites may offer deals that sound too good to be true, and they most likely are. Just be cautious.
If you do end up booking through Disney instead of one of the other sites, you can call back and have a deal applied to your trip if a better deal does show up after you've booked, so if you book with Disney, book early.
No matter where you get your tickets, always link to My Disney Experience app to get the most of your tickets!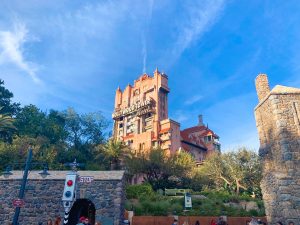 Looking for a deal can take a little time, and we hope this list has great resources for those traveling to Disney World, and will be a great place for you to look for discount Disney World tickets. We hope that for your next Disney World trip you are able to find a great deal, and we hope that this list helps you! Check around for the best deals, use our tips, and hopefully your vacation will be a little more affordable.