Hello! I'm Victoria and I am Disney-obsessed! I went to Disney for the first time when I was just 9 months old and have been a Disney Annual Passholder ever since! Living just an hour away from Walt Disney World sure has its benefits and I try and go to the parks as much as possible! My favorite park is Epcot and my favorite princess is Mulan.
When I am traveling abroad I always try and make time to see Disney too. I travel for my job so luckily I do get a chance to see other Disney Parks around the world which can be really fun and something different! I love Disneyland Paris because it is so small and cute compared to Walt Disney World and I think that is so fun.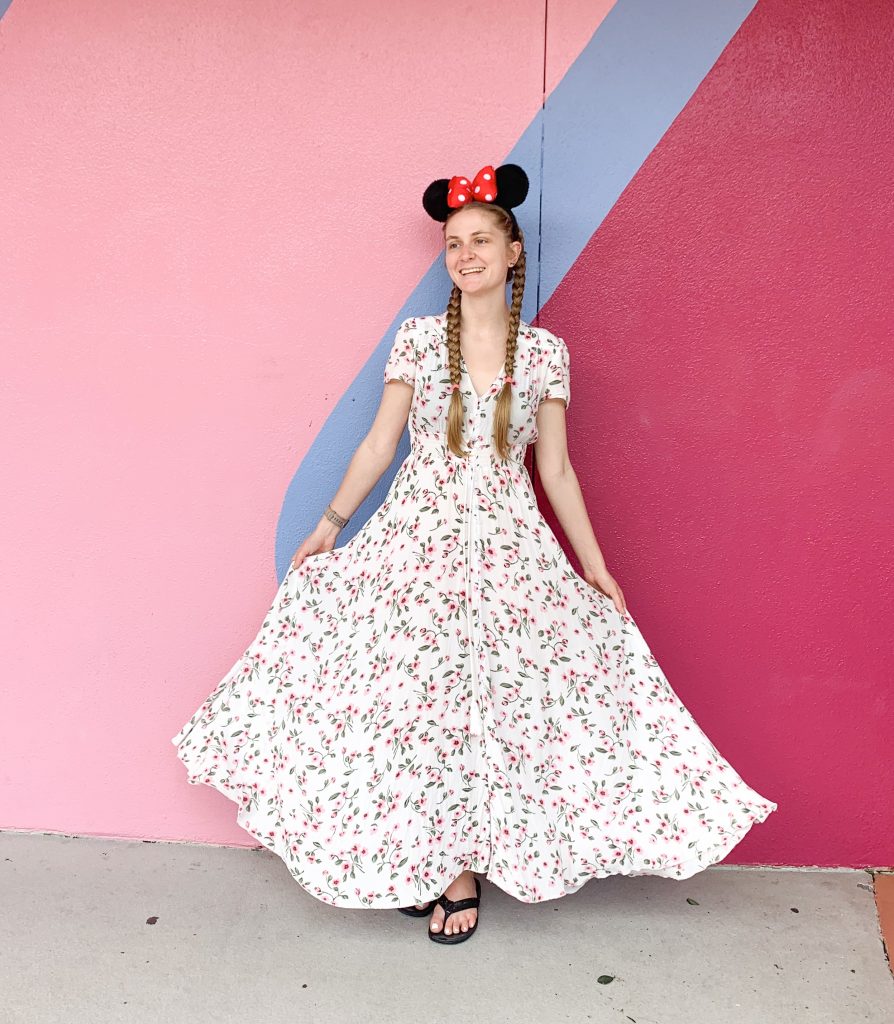 This isn't my first rodeo, I also run a very popular travel website which I grew for the past few years before starting Disney Trippers! This website makes my heart sing because I love Disney so much and I love to provide my readers with helpful information!
These are the industries that I currently work in with Disney Trippers:
Travel:
Here at Disney Trippers, we focus on traveling to Disney and all that goes along with it. Our vacationers like anything Disney-related and we cover the entire process, from inspiration to planning, booking, and finally everything you need to know once you arrive. We feature and review resorts, restaurants, hotels, rides and attractions and tours. Disney coverage isn't just focused on the parks or on Walt Disney World. We cover all Disney properties around the world as well as Disney Cruise Line, Disney Adventures, and Aulani, A Disney Resort & Spa. If you have something you wish for us to promote or something for us to cover, please send an email to victoriayore@gmail.com
Lifestyle And Fashion:
Along with being a professional blogger and business owner, I have modeled extensively. On Disney Trippers, we curate clothing and products that we love and recommend to our readers. I love helping readers figure out what to wear to Disney or how to express their love for Disney in their everyday life!  Our work in the lifestyle niche isn't only related to fashion and we cover various lifestyle niches as well. If you would like your company to be featured in one of our posts, please contact Victoria.
Food:
I am here to help you narrow down the best restaurants at Disney and the best foodie experiences that you can possibly have! I have cooked and baked my entire life and coupled with the fantastic food at Disney, I love to share it all with you! If you are having a hard time figuring out the Disney Dining Plan or don't quite know where to eat on your tip, have a look around. If you don't see something you want, feel free to contact me and I am more than happy to answer any questions you may have and point you in the right direction!
I made this site to share my love of Disney with you so that you can have the best trip possible! I am always open to talking about anything Disney or planning so don't be afraid to shoot me a message if you have any questions or want to work together in any way!