If you're planning a trip to Magic Kingdom, you should absolutely know the ins and outs of Magic Kingdom FastPasses! Magic Kingdom has tons of fun rides and the FastPass+ system will let you save some wait time so that you can have more time for Disney fun. Plus, it can save your feet from even more standing (trust me, the wait times really take a toll!) and, most importantly to me, Magic Kingdom FastPasses get you out of the heat much quicker!
Magic Kingdom's FastPasses can seem really overwhelming at first glance. There are so many attractions and times to pick from! This post will help you discern which options are the best to save time and hit the biggest and best attractions! If you're new to Disney, FastPass+, or haven't been in a while, I also recommend checking out our post on FastPass secrets to help you take advantage of the system.
Get a FREE printable 30/60/90 day Disney countdown by joining our private Disney Facebook Group and share your photos and ask for tips and tricks!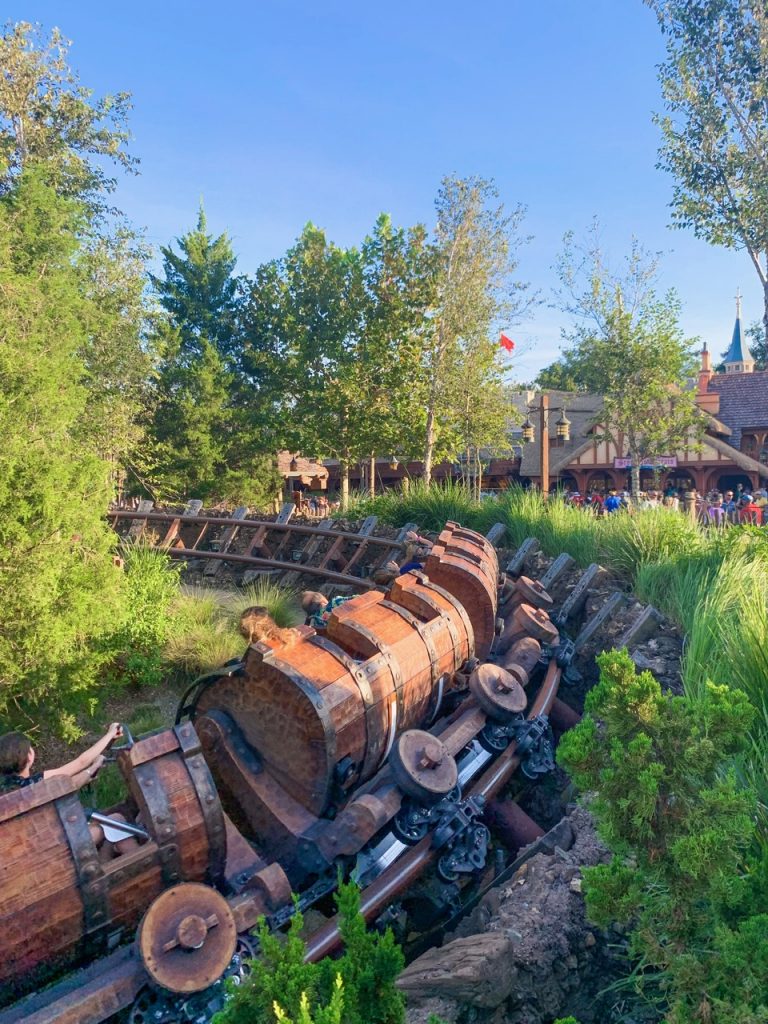 25 Best (And Worst!) Magic Kingdom FastPass Options
What is Fastpass+?
FastPass+ is a free service included with your Walt Disney World park ticket. It holds your place in line for rides and attractions and allows you to pre-book the fun. FastPass+ also allows for you to bypass long lines for rides, attractions, and character meets. At the attractions that participate, you will enter a separate FastPass+ line, and those lines do bypass the interactive queues for most rides.
Your FastPasses are linked to your MagicBand or to your entrance ticket- be sure to keep whichever one you use handy, as you'll have to scan them for every FastPass you use. The most recent version of FastPass is FastPass+, and this system is a virtual reservation and scheduling system, as opposed to the paper system that Walt Disney World used to have. Disney World's FastPass+ system is also more advanced than Disneyland's current system.
How Do You Get FastPass+?
Once you have purchased park tickets, or if you have an annual pass, you can book FastPasses. You can use the My Disney Experience app, the My Disney Experience section of the Disney World website, or a FP+ kiosk in the parks. I highly recommend downloading the app because, even though it doesn't always work very well, it gives you much more immediate and hands-on flexibility in planning your trip.
When Can You Book FastPass+?
If you are staying onsite a Walt Disney World Resort, or at most of the Good Neighbor hotels, you can book your FastPasses at 7am EST 60 days prior to your check-in. If you aren't staying on-site, then you can book at 7 am EST 30 days in advance. This is super important because it gives you first dibs at FastPasses for popular rides! Plus, if you're staying onsite, you can book FastPasses for your whole trip (or 7 days) on that 60-days before check-in point, which means that you'll be able to book some FastPasses more than 60 days in advance. This is the best way to nab rarer FastPasses!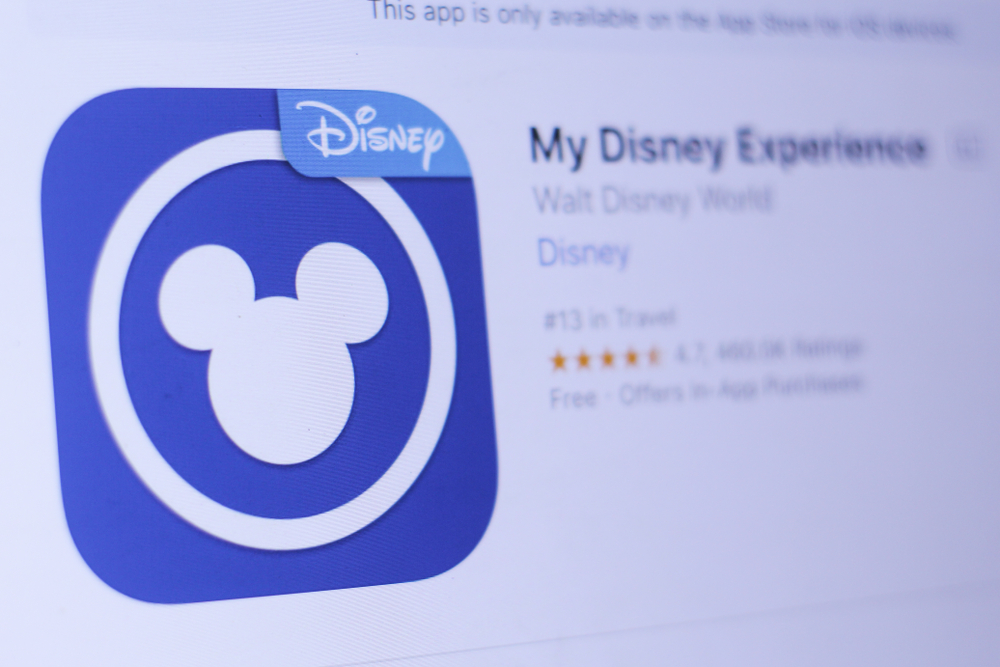 What is FastPass+ at Magic Kingdom?
All four theme parks at Walt Disney World use FastPass+, but Magic Kingdom FastPasses are arguably the easiest of them all. Magic Kingdom is the only park to NOT use a tiered FastPass+ system, which means you can pick whichever FastPasses you want. You are able to book three FastPasses in advance, but note that once you use up all three passes in a day, you are able to book an additional FastPass+.
How Do You Get FastPass+ at Magic Kingdom?
Magic Kingdom FastPasses are a great way to experience a lot of attractions in the park. Magic Kingdom has some amazing things to do, after all! To make the most of the FastPass system AND your day, I highly recommend booking your FastPasses as early as possible. Remember your booking window- 30 or 60 days in advance! I usually set an alarm for the day my booking window opens to ensure I get the FastPasses I want.
FastPass+ Tap and Grab Technique
This FastPass technique requires you to have the My Disney Experience app downloaded on your smart phone, so be sure to have it! How this works is that once you get in the FastPass line for your first attraction and have scanned your Magic Band or ticket, open the app and go to Modify your next FastPass.
FastPasses have a one hour window of use, and you can't book FastPasses at overlapping times. However, it doesn't usually take a full hour to get through the FastPass line and finish your attraction. So, if you scan your first FastPass and then go to modify your next one in the app, you can move it earlier now that the hour-long window is out of the way. This can save you a ton of time in the park and allow you to use even more FastPasses!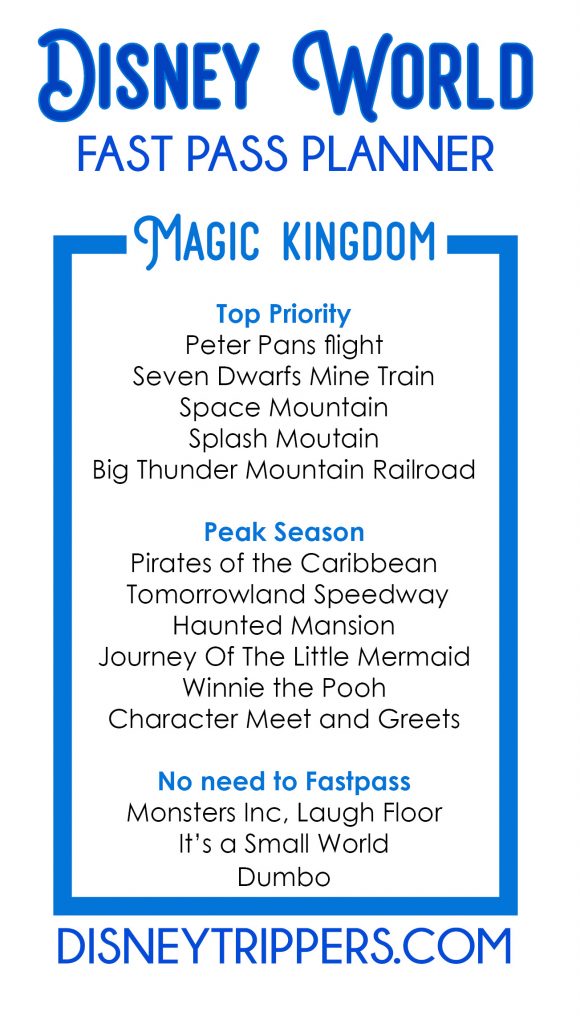 Rides You Can Get FastPasses for at Magic Kingdom
Magic Kingdom FastPasses are available for a lot of attractions, but not all of them! Check out the list below so that you know what rides you want to look out for when booking FastPasses, and also so that you know which attractions you want to check out that you'll need to wait in line for.
Big Thunder Mountain Railroad
Buzz Lightyear's Space Ranger Spin
Barnstormer
Dumbo
Enchanted Tales with Belle
Haunted Mansion
"It's a Small World"
Jungle Cruise
Mad Tea Party
Magic Carpets of Aladdin
The Many Adventures of Winnie the Pooh
Meet Ariel at Her Grotto
Meet Cinderella and Elena at Princess Fairytale Hall
Meet Mickey at Town Square Theater
Meet Rapunzel and Tiana at Princess Fairytale Hall
Meet Tinker Bell at Town Square Theater
Monsters, Inc. Laugh Floor
Peter Pan's Flight
Mickey's PhilharMagic
Pirates of the Caribbean
Seven Dwarfs Mine Train
Space Mountain
Splash Mountain
Tomorrowland Speedway
Under the Sea – Journey of the Little Mermaid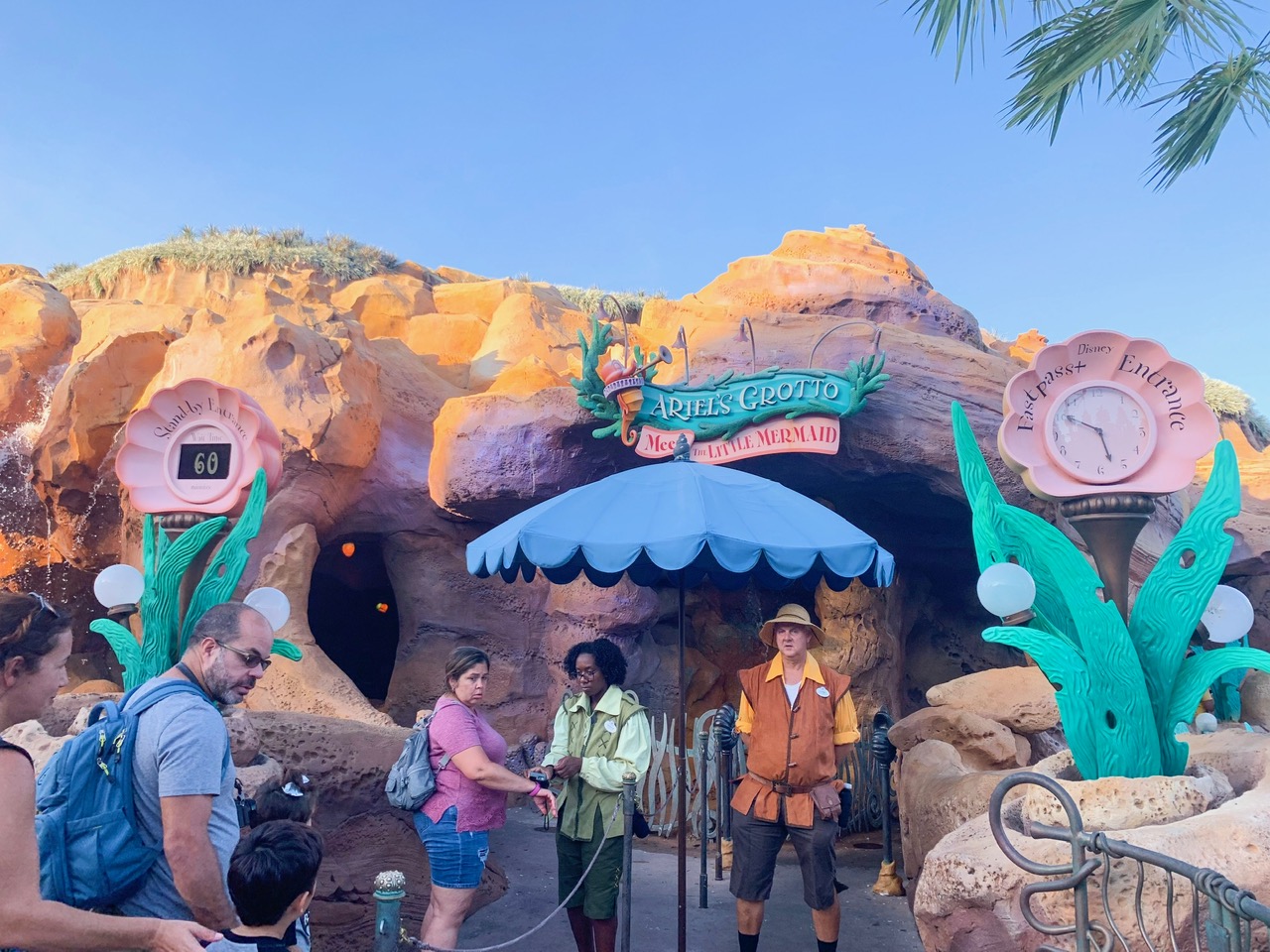 Best Magic Kingdom FastPass+ Options
Top Pick: Seven Dwarves Mine Train
Seven Dwarves Mine Train is a small roller coaster in Fantasyland and it is ALWAYS busy. This is the newest ride at Magic Kingdom, having opened in 2014, and it is super fun. Because of this, it is also the most popular FastPass choice! I highly recommend booking your Seven Dwarves Mine Train FastPass first so that you can be sure to have one.
Seven Dwarves Mine Train is for riders 38 inches and taller. The theming is so detailed in this ride, from the interactive queue (though you skip this in the FastPass+ line- don't worry, the FastPass is still worth it!) through the surprise characters at the end of the ride. Seven Dwarves Mine Train is a great example of Disney's storytelling capabilities, and is visually beautiful to ride. It is a roller coaster, so some fearful or sickness prone kids may not like it, but the ride is extremely smooth and tops out at an easy 38mph.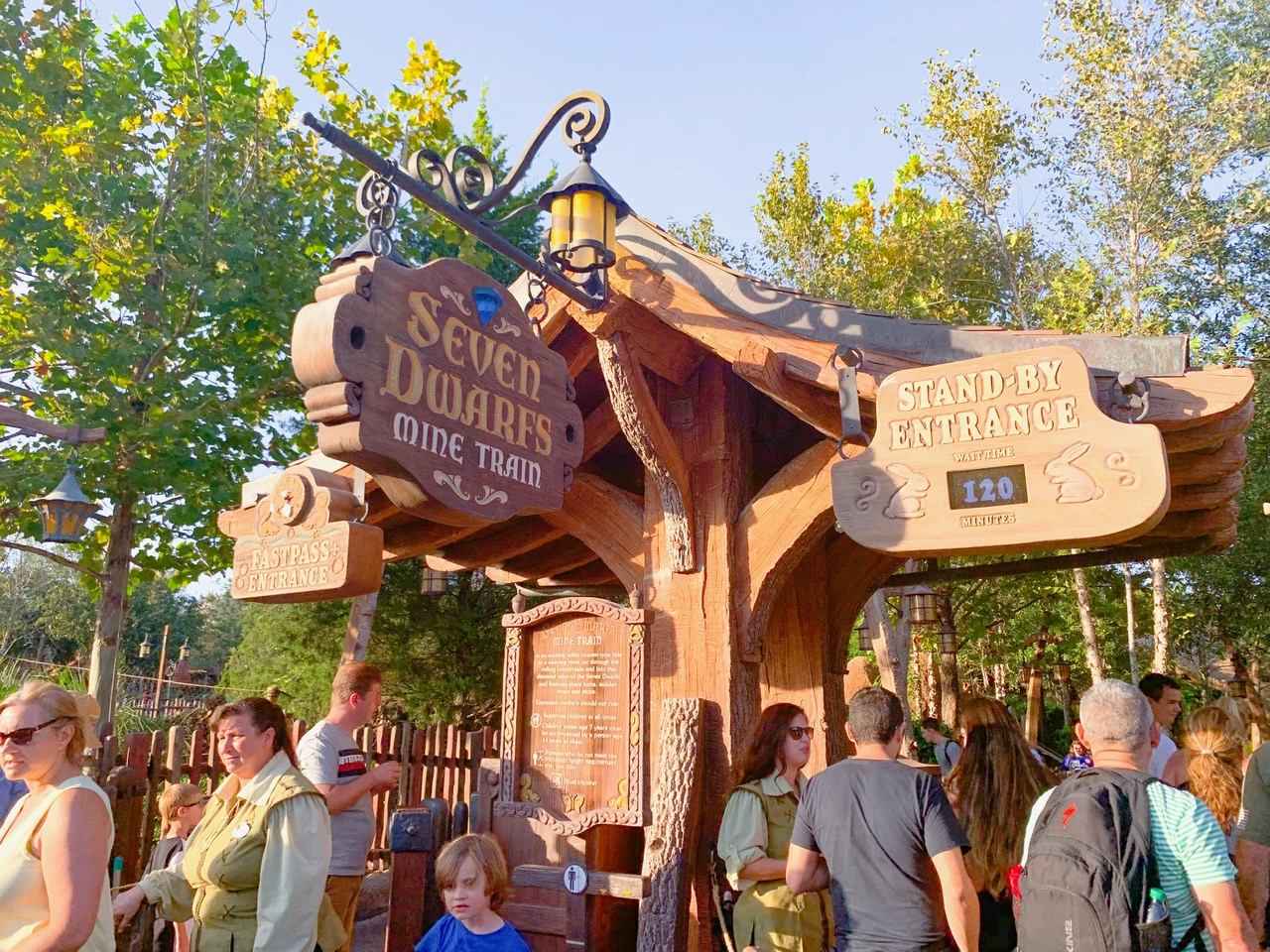 Space Mountain
Space Mountain is a classic indoor roller coaster and though it is an older ride, it is a must for Magic Kingdom. It may be tucked in the back corner of Tomorrowland, but this ride definitely takes center stage. It often has lengthy wait times and is a popular FastPass+ choice, so be sure to grab one of these off the bat!
Space Mountain is a bigger ride than Seven Dwarves Mine Train, so your riders need to be at least 44 inches tall. This ride also seats riders in single file, so if you have little ones who aren't ready to sit on their own (the car does sit three people, so they won't be completely alone, but it is single-file seating), it may be a bit scary for them. Space Mountain also takes place almost completely in the dark, which totally adds to the thrill factor.
Space Mountain is a must for those who like bigger rides or a bit of thrill, but my advice is to not make your little ones go if they aren't ready. That could lead to a recreation of my 7-year-old self's Space Mountain meltdown- I was not a roller coaster person then. The ride doesn't feature any large drops, but it does go fast enough to make my eyes weep! If your party is ready for Space Mountain, grab that FastPass+ and take off!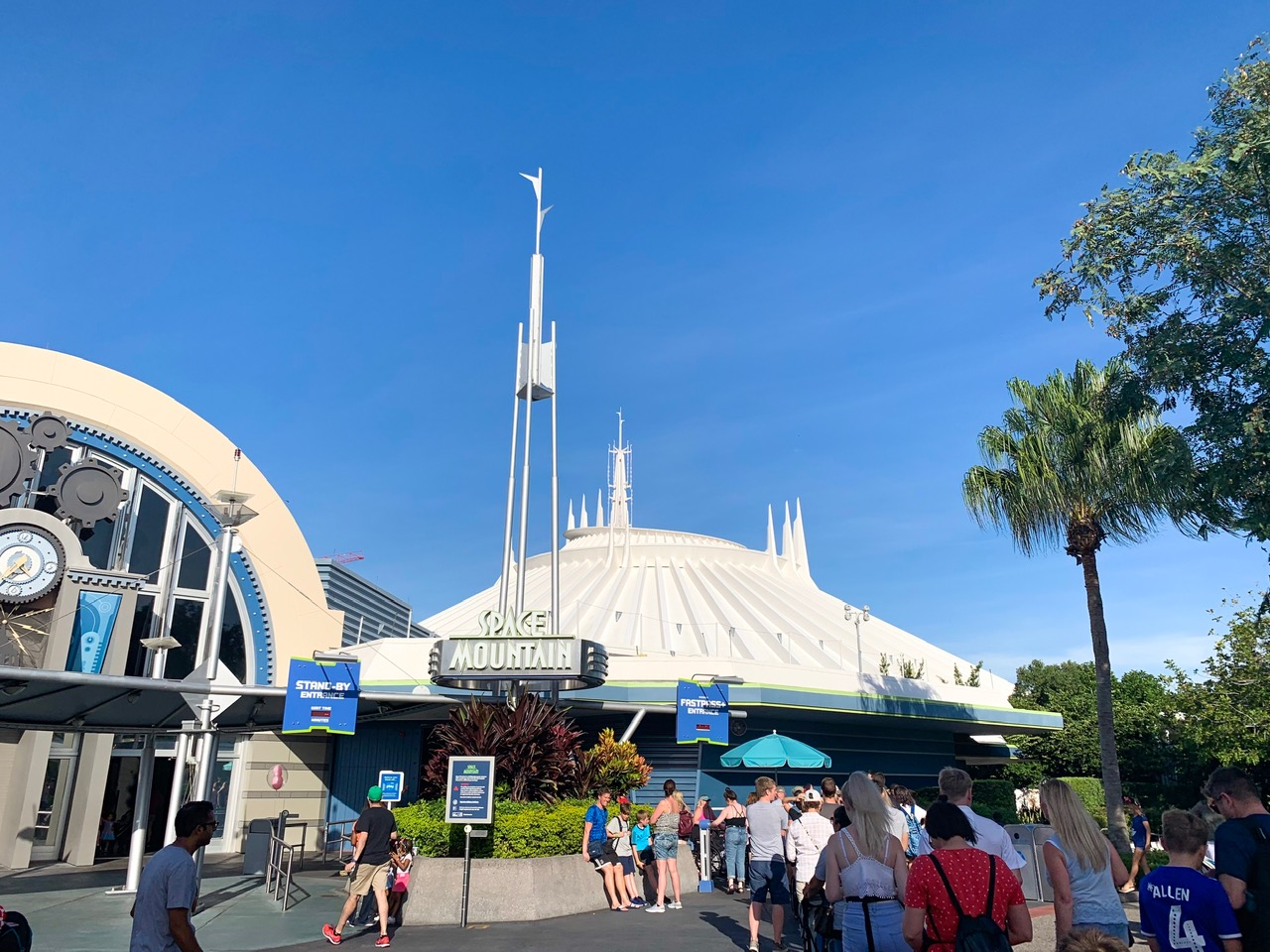 Peter Pan's Flight
Peter Pan's Flight is a family-favorite attraction. It is a short ride, but it's great for families with children and always has a long line. It's FastPasses also get booked up quickly, which makes it an important one to book early! Peter Pan's Flight wait times have been known to exceed an hour (or even two!) depending on season and how busy the park is. And, for a ride that lasts only three minutes, I don't think it's worth that kind of wait time.
However, it is a fun ride! Peter Pan's Flight is great for kids of all ages, and is a classic Disney story attraction that takes riders on a flying pirate ship to spectate the story of Peter Pan as it unfolds below them. You may even spot a Hidden Mickey or two if you look closely! So, while this ride may have exceptional wait times, a FastPass is a great way to experience the classic attraction and save your wait times (and patience!) for something else.
Splash Mountain
Splash Mountain is another classic Disney ride, and a great early FastPass+ choice, especially if you can't get any FastPasses for Seven Dwarves Mine Train or Space Mountain. Be sure your kiddos meet the 40 inch height requirement! Splash Mountain follows the adventures in the Briar Patch of Brer Rabbit and Brer Fox, and features everyone's favorite Disney song, Zip-A-Dee-Doo-Da.
Splash Mountain also has a shockingly big drop! Check out the photo below. Most of the ride floats your log flume through the story of the ride at a slow and steady pace, but this drop is no joke! It also gives you a great opportunity to get very very wet, which is a godsend most days at Magic Kingdom. That heat is intense! That's why Splash Mountain is one of my favorite afternoon rides- I like to save it for the hottest part of the day!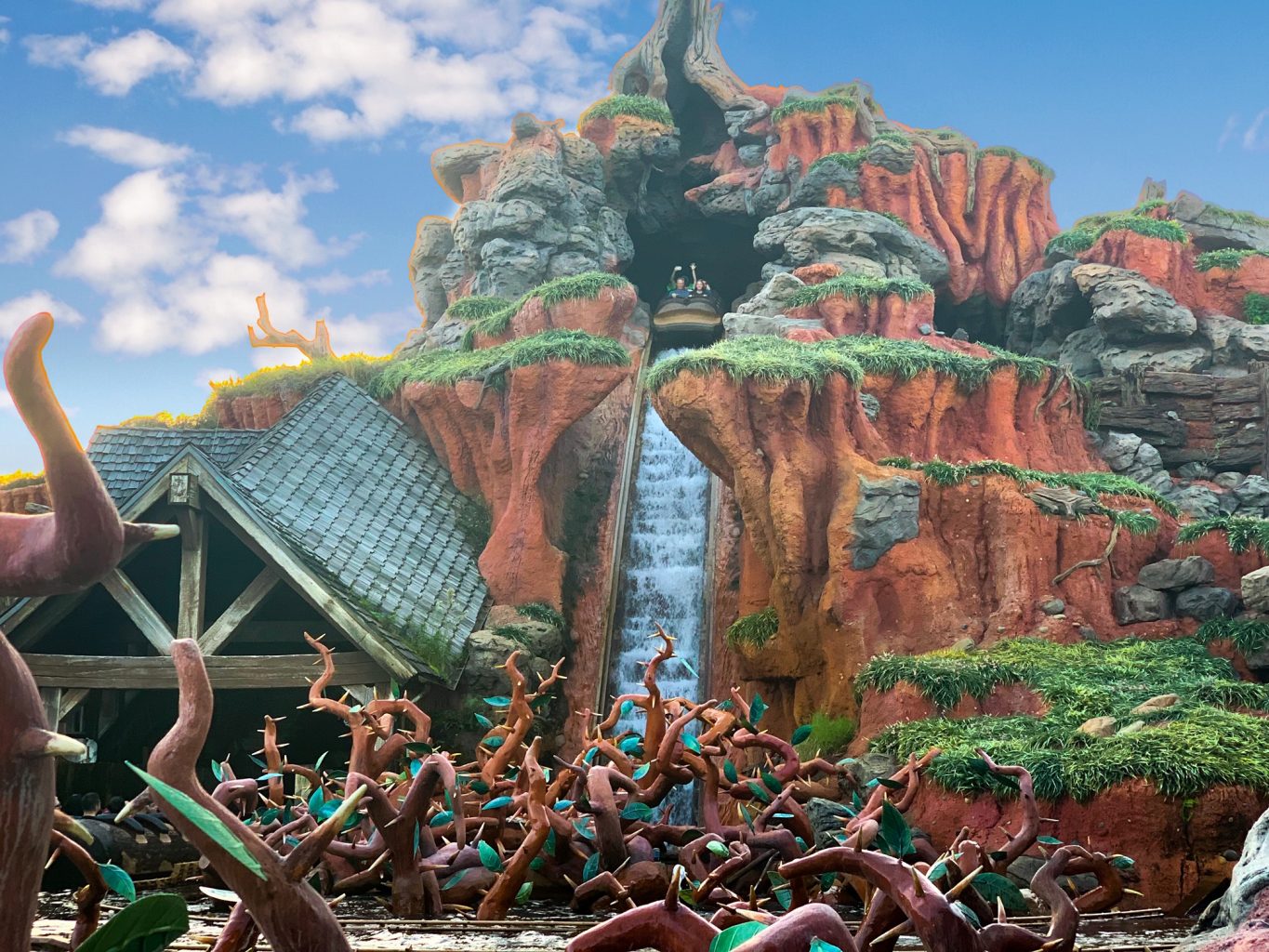 Big Thunder Mountain Railroad
Big Thunder Mountain Railroad is another really fun roller coaster, and one my personal favorites. It is an older ride, but it has great attention to detail (more Hidden Mickeys!) and some fun hills and turns. It also offers gorgeous views of Tom Sawyer Island and the back of Cinderella's Castle.
Big Thunder Mountain Railroad is a small coaster and good for families with kids over 40 inches tall. This places it somewhere in the middle of the intensity of Seven Dwarves Mine Train and Space Mountain. It has the same height requirement as Splash Mountain, but it does not have any drops like that one! It also sports lengthy lines in the park, so FastPasses are a great route to go for this ride.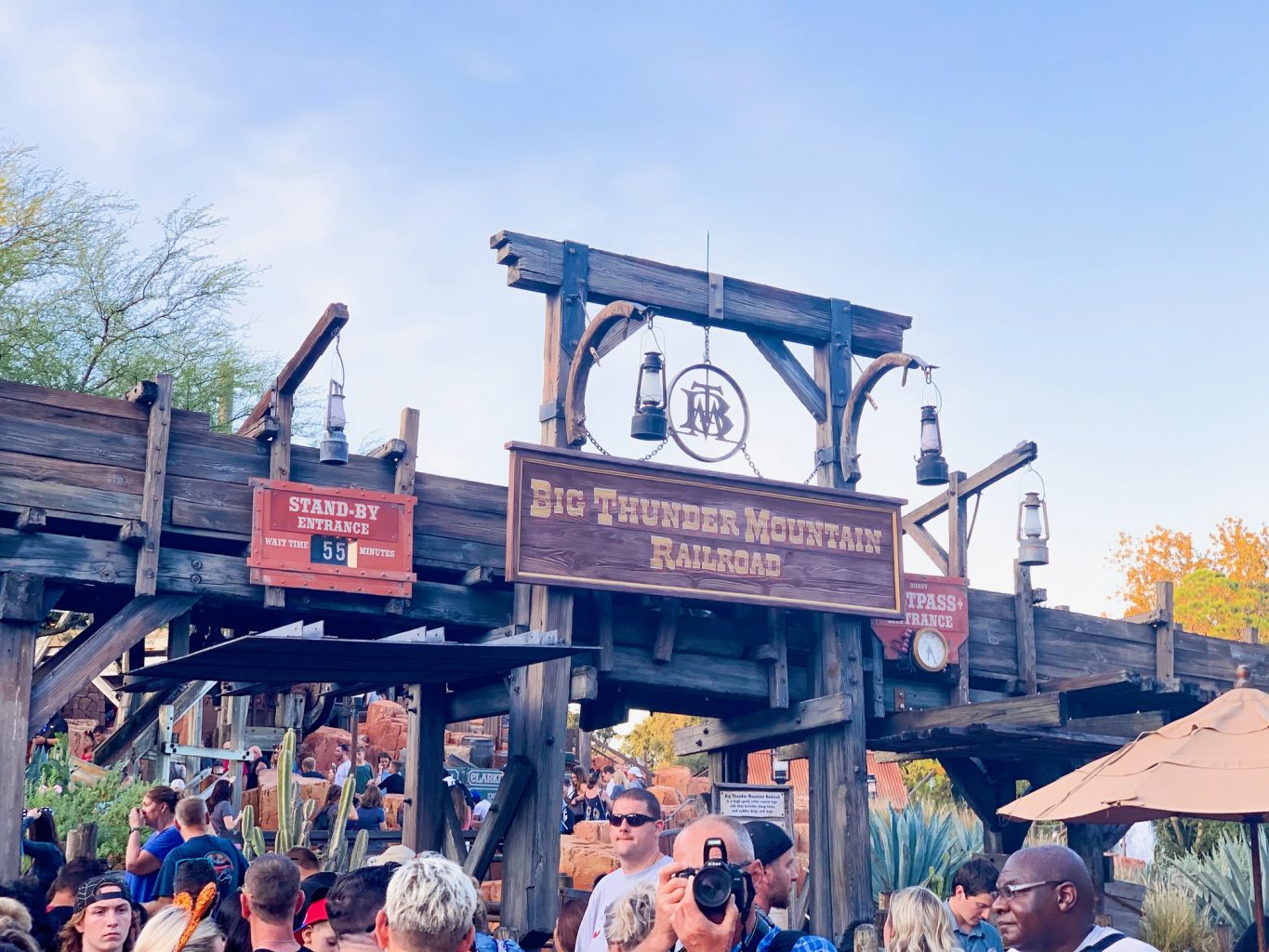 Haunted Mansion
If none of the above FastPasses are available when you go to book, OR if you have already used up your first three FastPasses for the day, snag one for the Haunted Mansion. I wouldn't recommend this one as an early choice as the lines are never as long as any of the above, but it's a fun and popular ride and definitely worth doing! Just not worth missing out on a Space Mountain FastPass.
Haunted Mansion is another fun story attraction, where foolish mortals hop onboard a "doom buggy" to take a tour of the mansion with 999 ghostly residents. This is a longer ride, at about 10 minutes from start to finish, and is a great way to take a seat and enjoy some air conditioning too! The Haunted Mansion is unique, fun, and very detailed. Definitely do not miss it!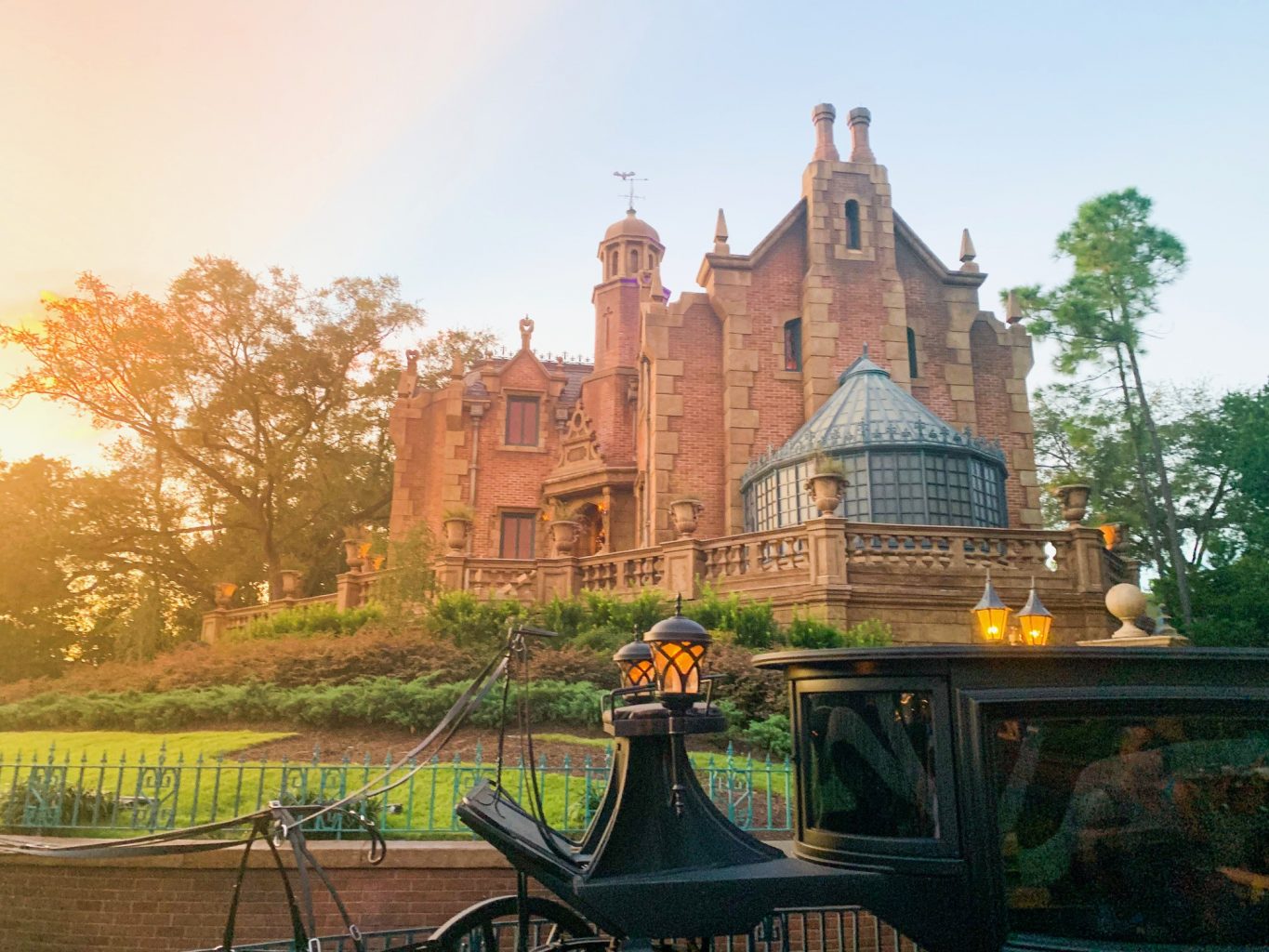 Pirates of the Caribbean
Pirates of the Caribbean follows the same logic as the Haunted Mansion in terms of FastPasses. It's a totally fun ride and you should absolutely ride it while you're in Magic Kingdom, but with average wait times around 45 minutes, it's not worth a FastPass unless you've already gotten one of the earlier options.
Pirates of the Caribbean is another indoor story ride, though this one may get you in a splash zone, as you'll be boarding a boat and sailing around islands and a town under siege! Be wary of the "canons" fired off the ship- they can come really close! Also be sure to keep a look out for Red, everyone's favorite pirate woman! She used to be a "wench" up for auction, but the ride was updated to feature her being a leading lady as a wise and successful pirate. There's even a movie about her coming soon!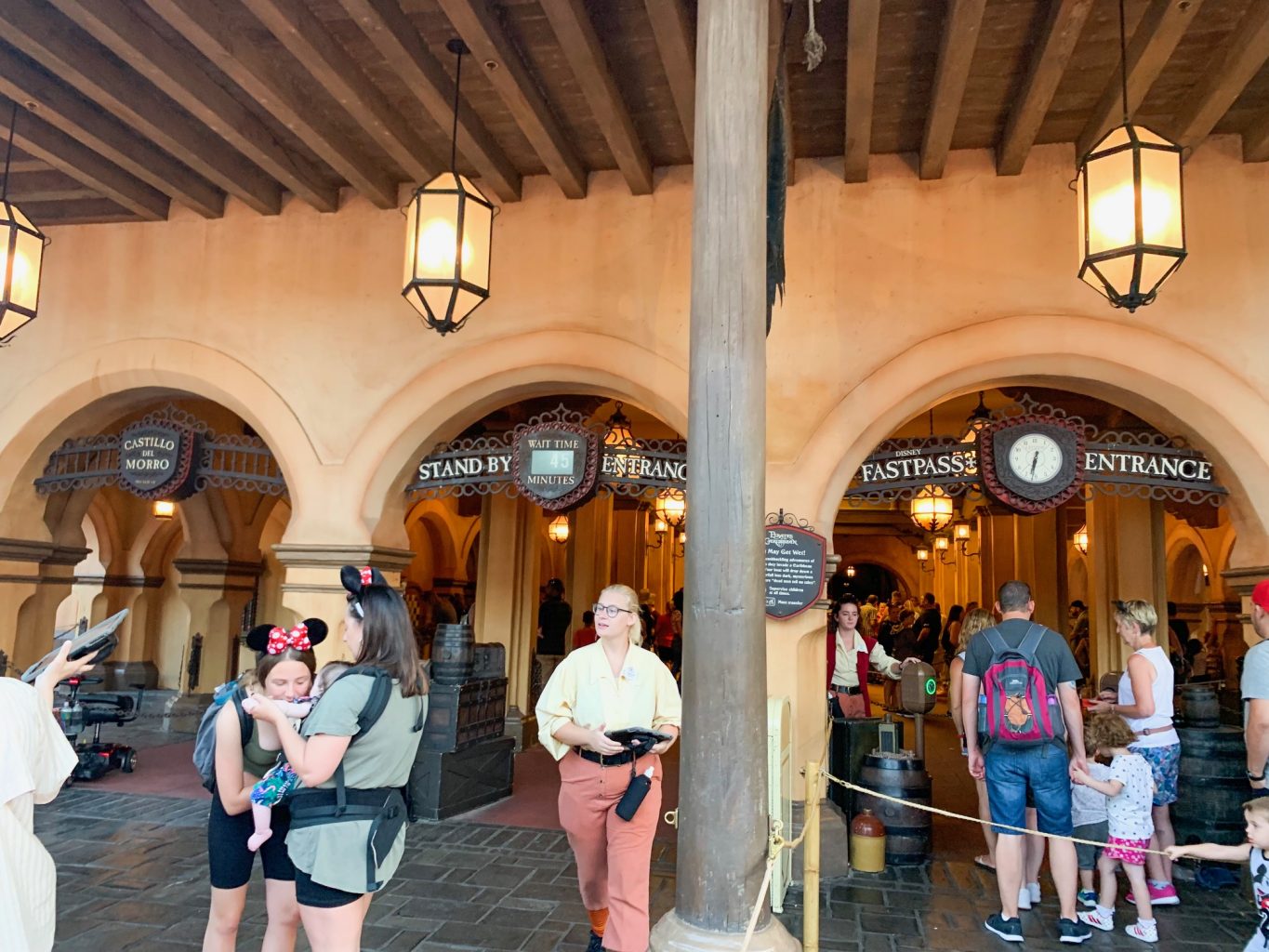 Buzz Lightyear's Space Ranger Spin
Buzz Lightyear's Space Ranger Spin is a fun, interactive ride for the whole family. It's a popular attraction, which can cause it to be a hot queue to wait in, so if you've gotten your priority FastPasses already, this is a great secondary choice. This arcade-style ride has you riding through Star Command Headquarters to help Buzz Lightyear take down Evil Emperor Zurg. We even have a guide on tips for getting a high score on Buzz Lightyear Space Ranger Spin!
Be sure to bring your A-game, because Buzz Lightyear's Space Ranger Spin has been known to bring out people's competitive sides! This is a shooter-style game, where you aim your blaster at targets throughout the ride, and your ride car tallies up your scores. Personally, I'm pretty bad at the game and will probably never attain Galactic Hero status (but if you do, be sure to tell the cast members at the end and claim your prize!), but I can tell you that not all targets are worth the same point value. Be on the lookout for the harder ones to reach at the tops of the rooms.
CLICK HERE: How To Get A High Score On Buzz Lightyear!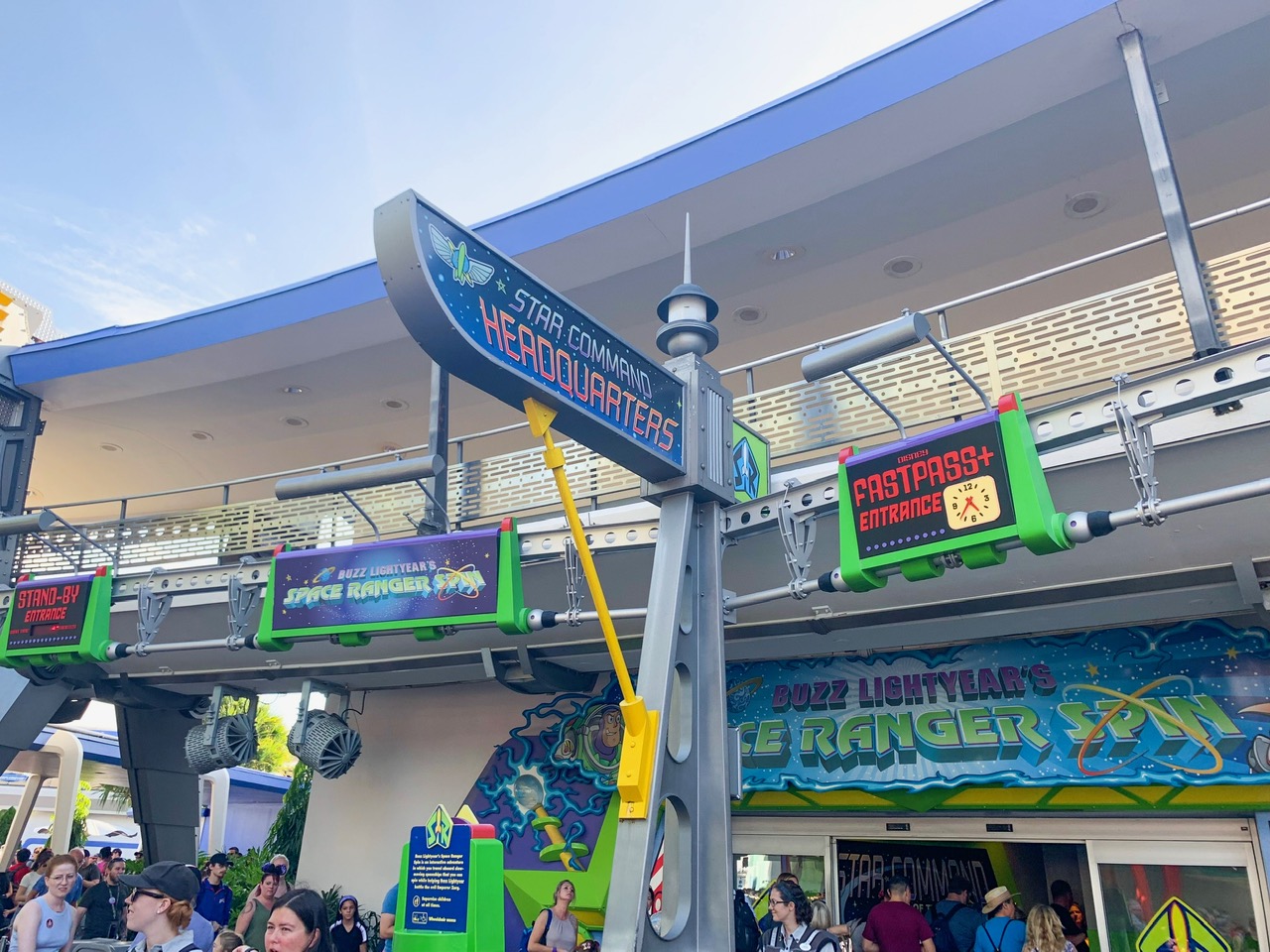 Enchanted Tales with Belle
Enchanted Tales with Belle is a cute show/meet and greet with Belle and features some super adorable kiddos. Despite it not being a ride, Enchanted Tales with Belle has surprisingly long wait times, so if meeting Belle is important for your Magic Kingdom day, I'd recommend grabbing a FastPass for this. I also recommend having your camera ready!
Enchanted Tales with Belle is a different kind of interactive attraction- here, young kids are given roles to play in Beauty and the Beast's story and fulfill them alongside Belle, and with the guidance of some very impressive animatronics. If you don't have little ones or anyone really eager to meet Belle you can skip this attraction, but it's definitely a cute one for younger audiences.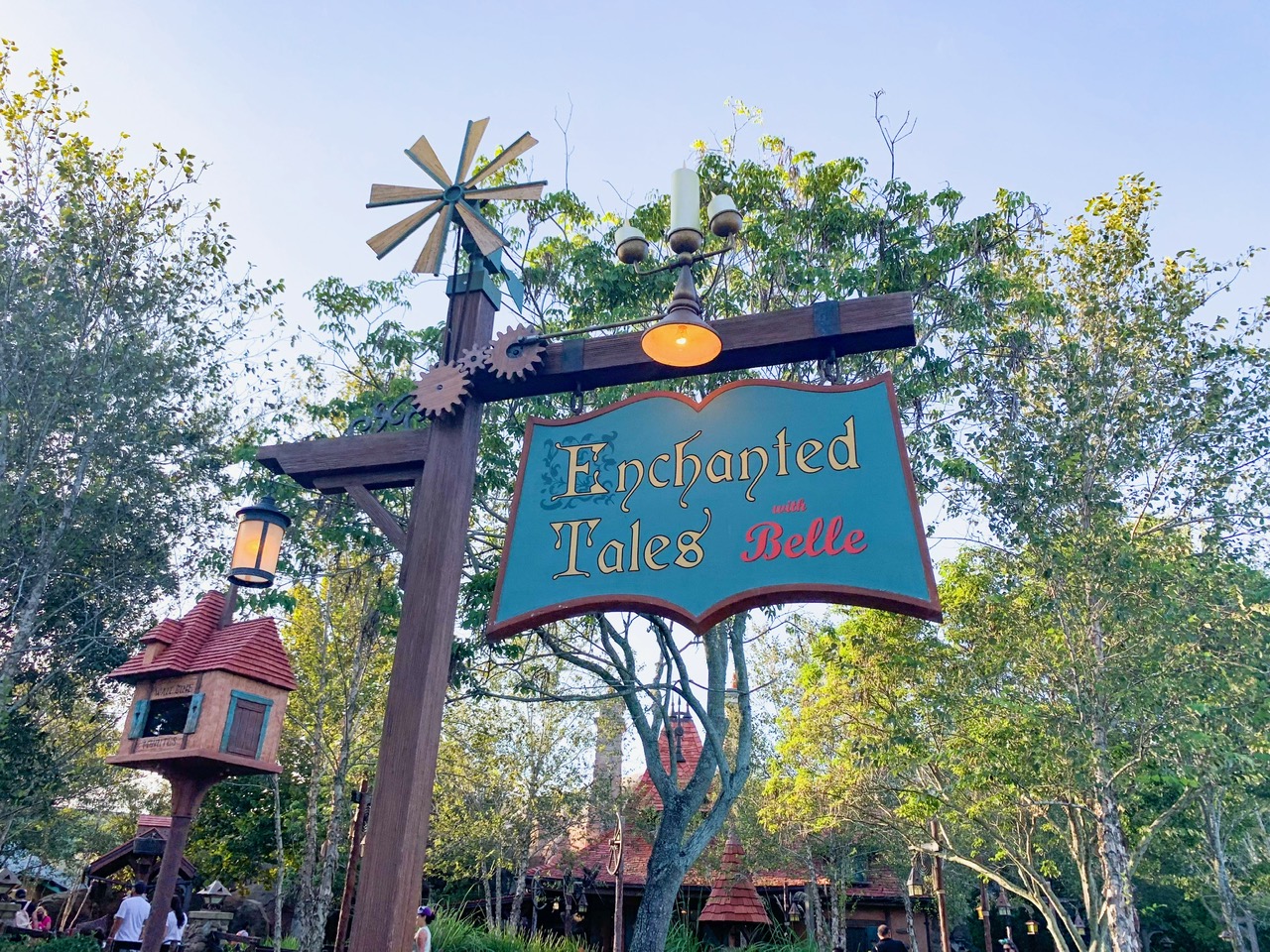 Jungle Cruise
The Jungle Cruise is a classic boat ride attraction and features some top-notch humor. It's a great ride for families and kids of all ages. It doesn't typically have a lengthy line, but it can get pretty hot while you wait so a FastPass here can be a good choice if you're looking for something more low-key or have already gotten your big thrill FastPasses covered.
Jungle Cruise is a fun riverboat ride through the jungle, where you may spot hippos, an airplane, and other wild and adventurous things. The ride is themed as a 1930s British steamship exploring the Amazon, and be sure to enjoy the greenery! It was all deliberately and specifically curated to represent this locale.
Not to miss on the Jungle Cruise is the humor! This is a ride filled to the brim with dad jokes, puns, and ad-libbed adventures, which makes it my husband's favorite ride. It also has a fun holiday overlay during the Christmas season- Jingle Cruise, which puts a festive spin on things.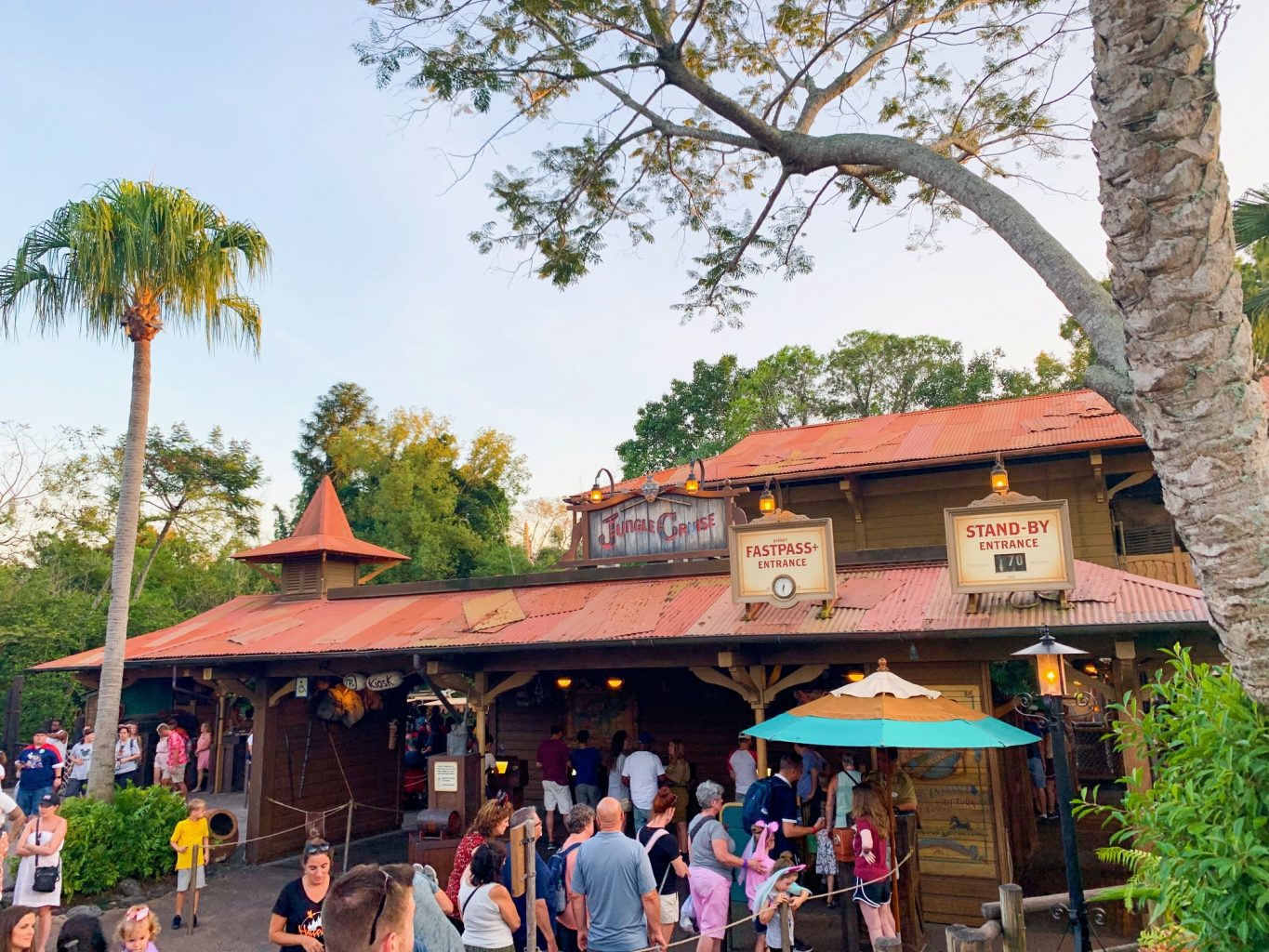 Great Secondary or Bonus FastPass+ Options
If you've already grabbed your top-notch Magic Kingdom FastPasses, or none of those were available, the attractions below are great secondary choices. These are also great attractions for later in the day after you've used up your first three FastPasses, as these are more likely to have day-of FastPasses available than the options above.
Meet Rapunzel and Tiana at Princess Fairytale Hall
Many Adventures of Winnie the Pooh
Under the Sea- Journey of the Little Mermaid
Goofy's Barnstormer
It's A Small World
Meet Ariel at her Grotto

Worst Magic Kingdom FastPass+ Options and What to Skip
These are excellent attractions and super fun for a day at Magic Kingdom, so don't think I don't go to Monsters Inc. Laugh Floor every day I spend in the park! However, these options typically have very short wait times and are not worth putting a FastPass toward unless you've already used up your initial three for the day.
Dumbo
Mad Tea Party
Monsters Inc. Laugh Floor
Magic Carpets of Aladdin
Meet Tinker Bell at Town Square Theater
Mickey's PhilharMagic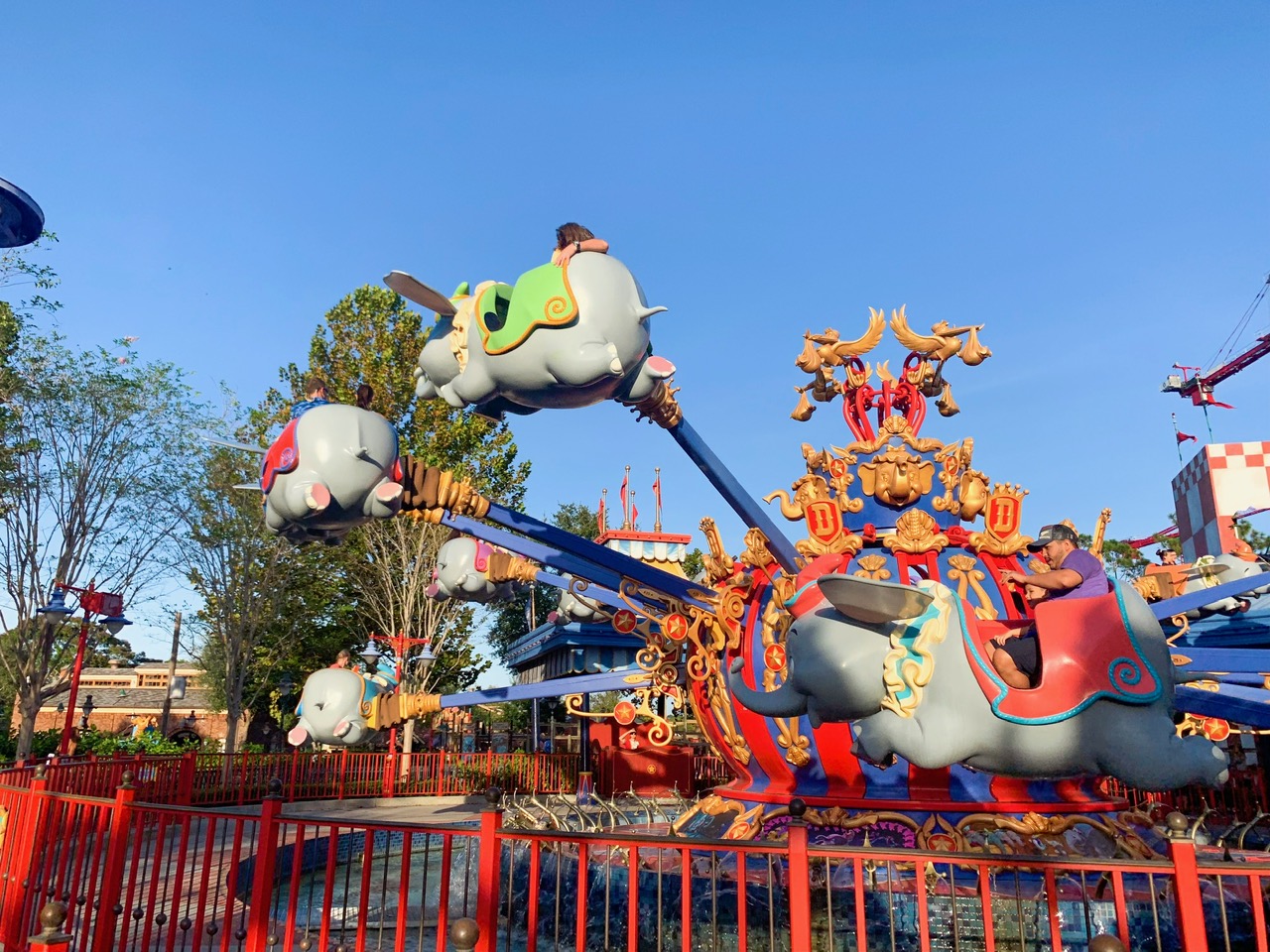 Best Use of Magic Kingdom FastPass+ Times
Okay, so now you know which Magic Kingdom FastPasses you're on the hunt for, but that's not all! To best maximize your FastPass+ experience and get the most out of your time in Magic Kingdom, I recommend planning out the times you'll want to book your FastPasses for. These are the recommended times, but, of course, sometimes you just have to grab whatever you can get your hands on.
Below is an example of an ideal day of Magic Kingdom FastPasses. Remember to take advantage of the Tap and Grab technique once your day is underway too!
Recommended FastPass+ Times
Seven Dwarves Mine Train: 9am
Peter Pan's Flight: 10am
Enchanted Tales with Belle: 11am
Suggested Same Day FastPass+ Times
Buzz Lightyear's Space Ranger Spin: 3:30pm
Haunted Mansion: 5:30pm
Pirates of the Caribbean: 7pm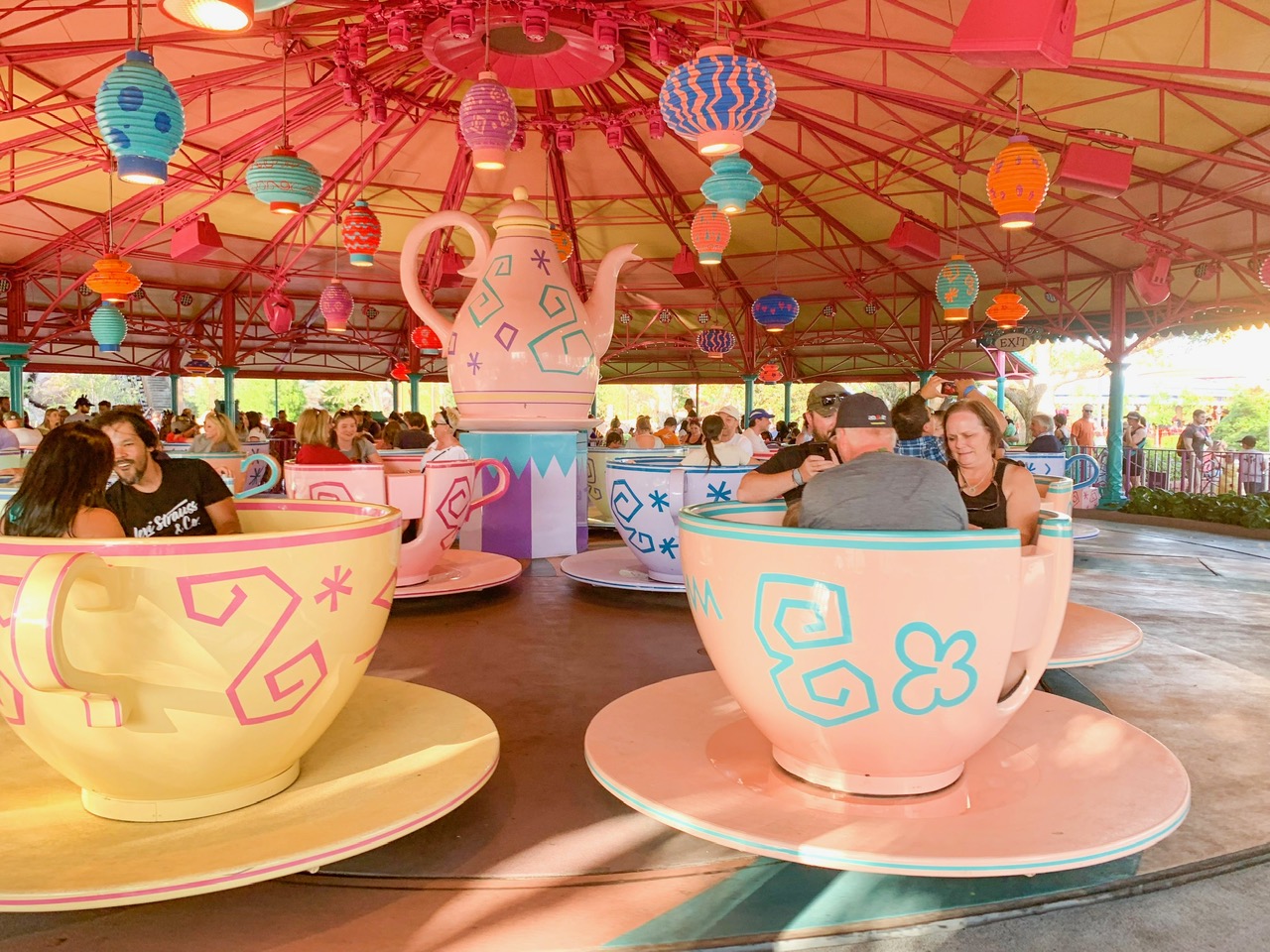 Now you are fully prepared to take on Disney's Magic Kingdom! The FastPass+ system is an amazing and free way to maximize your time in the park, so be sure to utilize it. There are so many fun attractions to experience, and remember, even if you don't have a FastPass for something ahead of time, never give up! FastPass availability changes regularly and even day-of FastPasses have plenty of options. Have a magical time!
Pin this post: