There are so many exciting Disney World shows to choose from! It is such a fun way to enjoy Disney especially if you want a break from a long day of walking so you can rest your feet while still being entertained! You can go ahead and join a sing-a-long with your favorite Disney characters such as Elsa, Nemo or Ariel! The little ones will be sure to love it! The shows are indoors so you will be grateful to escape the Florida heat, it get's really hot and humid with frequent rain showers in the summer.
Some of the shows at Disney World are a must-see yet there are some you can probably skip out on. Whether someone in your family wants to see an action show or Disney princesses or maybe instead see a movie with a touching story, there is a Disney World show for everyone! If you don't have a whole lot of time to spend, you must check out at least one Disney World show! Here's the breakdown of the best Disney world shows, and some of the worst.
9 Best (And Worst) Disney World Shows
Festival Of The Lion King
This Disney World show is just wow!
It's located in Disney's Animal Kingdom in the Africa section. It runs for roughly 30 minutes so it is the perfect amount of time to sit down and just enjoy. It's almost a mini Cirque du Soleil with acrobatic tricks that will just make your jaw drop. The costuming is impeccable, the staging is colorful and bright. You almost won't know where to look! Everything is just spectacular.
They start off the show by picking some lucky guests that are sitting in the first few rows and bringing them on stage to interact. It's so fun when any Disney World shows do this! It truly adds to the unique and fun atmosphere of the shows. Then that's when the real fun starts!
Next up is singing along to your favorite Lion King songs! You'll get to see Simba, Nala, Rafiki and of course Timon and Pumba. You can Hakuna Mutata your heart out! All the performers at any Disney World show are extremely talented, and the Lion King show definitely doesn't disappoint when it comes to the artist showcasing their talent. But be careful, you might just leave signing, "Oh, I just can't wait to be king!" for the rest of the day!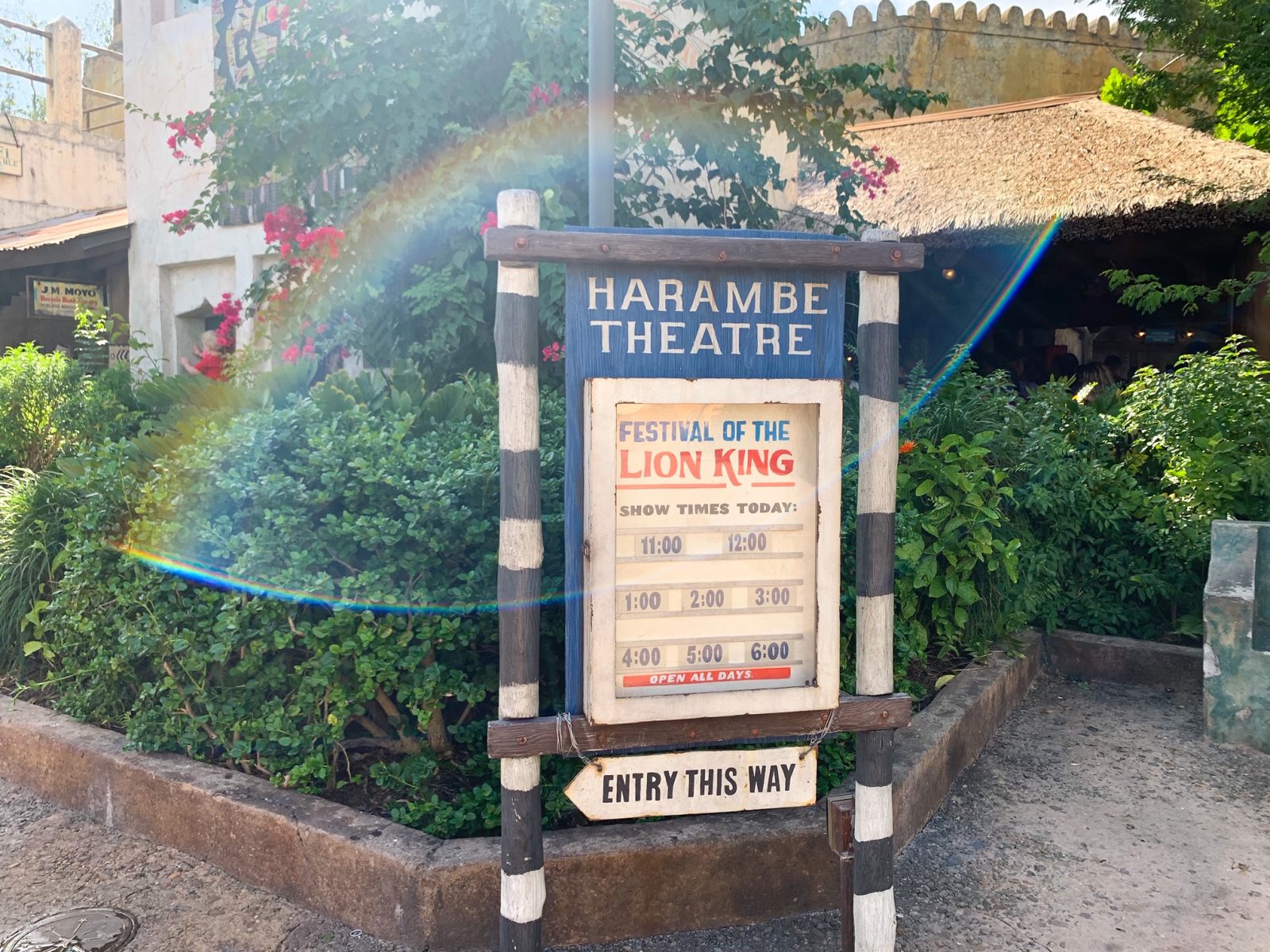 Indiana Jones Epic Stunt Spectacular!
Do you have an action lover in your group? Then this is another must-see! This Disney World Show is located in Disney's Hollywood Studios, and it's such a great addition. It's actually has been around for quite some time now, which just shows how popular and loved this show is. Even if you aren't into action, it is still such a fun Disney World show to watch! There's fire, explosions, trucks, cars, and even airplanes!
This Disney World show is another one that incorporates audience participation. They pick 9 lucky audience members through a casting call prior to the show starting, you just have to be over the age of 18. They pick them based on who cheers the loudest! They usually pick those that are closer to the aisle, so it's probably best to snag a seat close to the edge if you want to be picked, and don't forget to cheer your lungs out!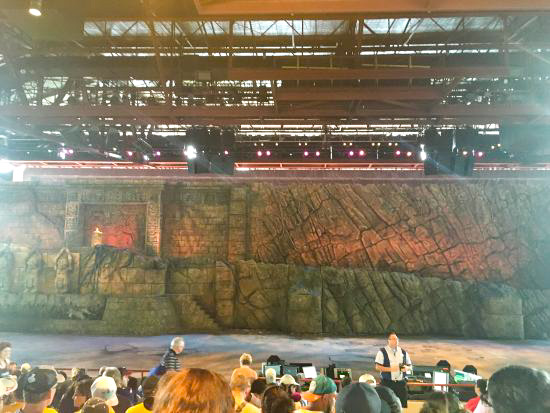 Finding Nemo The Musical
Just keep swimming, just keep swimming! Now on to the next best Disney World Show!
Finding Nemo The Musical! This one is also in Disney's Animal Kingdom, snuggled in Dinoland USA. It bridges Asia and Dinoland USA so it's the perfect stop after exploring Dinoland and before moving to Asia, or the reverse! It's an indoor show with plenty of seating room, so there usually isn't a line and no need for a Fastpass but still come in a few minutes early if you want a good seat.
This Disney World show is perfect for all ages! Little ones will love to sing-a-long and will be moved by the beautiful story that is Finding Nemo. The adults will be full of nostalgia and will be smiling and laughing, or maybe even shedding a tear, because let's just face it, Finding Nemo pulls at the heart-strings. The Musical is a live condensed portrayal of the movie but with fun acrobatic tricks and fun performances. The costumes are absolutely adorable and elaborate, its truly a sight that cannot be missed!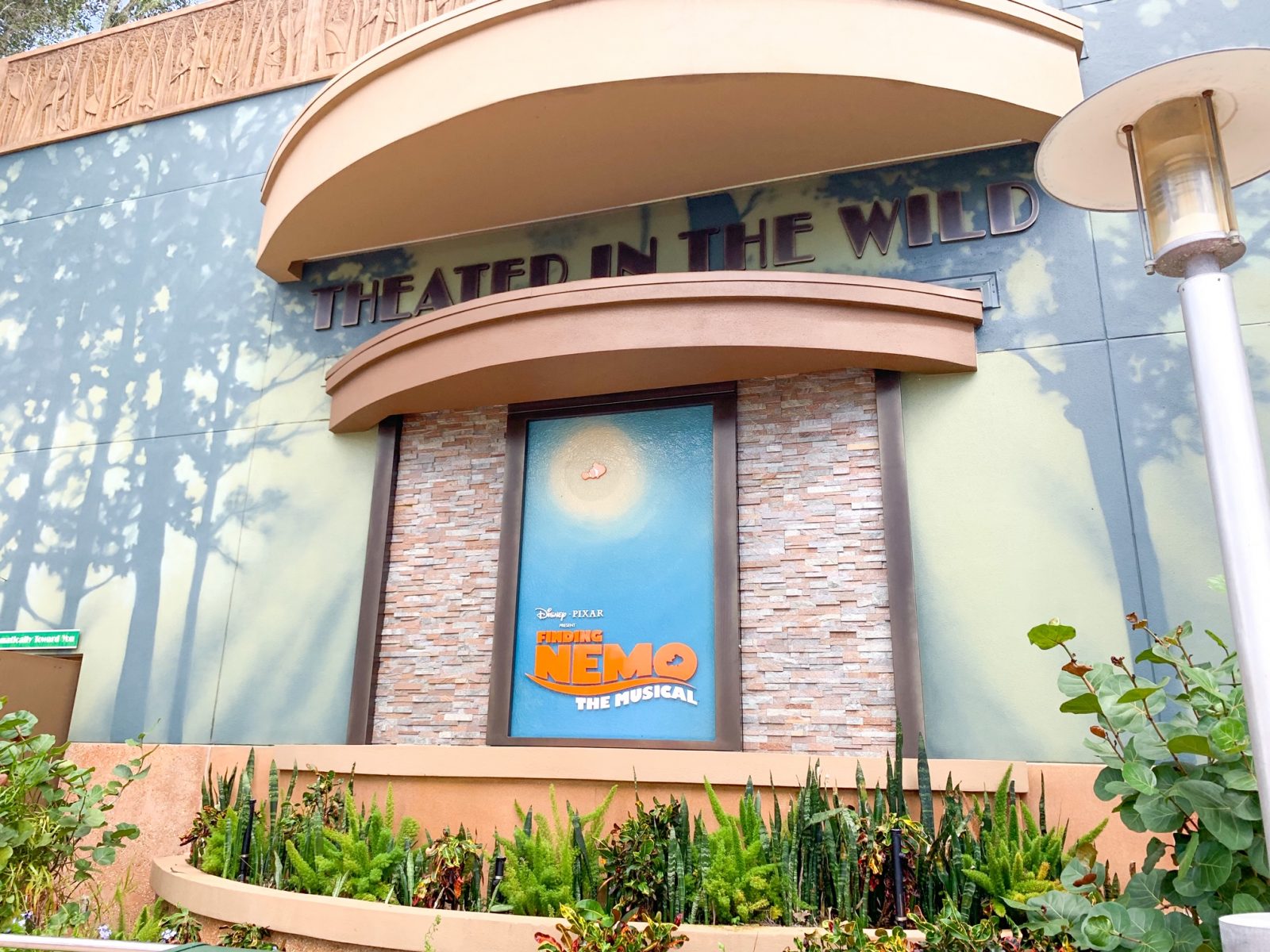 Beauty And The Beast-Live On Stage
Time for the Princesses!
The Beauty and The Beast is easily one of the best Disney World shows, especially if you're traveling with little girls! But honestly, even without little princesses in your group, this show is absolutely wonderful. If you love Beauty and the Beast, you cannot skip this!
It's located in Hollywood Studios, it's about a 25-minute show and it runs several times a day and there's enough seats that you usually do not need a Fastpass for this show, so that is always a huge plus. The show follows Belle through as she brushes aside Gaston and wanders through her quaint French village. Finally leading her into the Beasts home where she meets chip and Mr's Potts and of course falls in love with Beast. The acting is fantastic and the costuming is fun and perfect for the show. This is one of those Disney World shows that you just have to go and be their guest!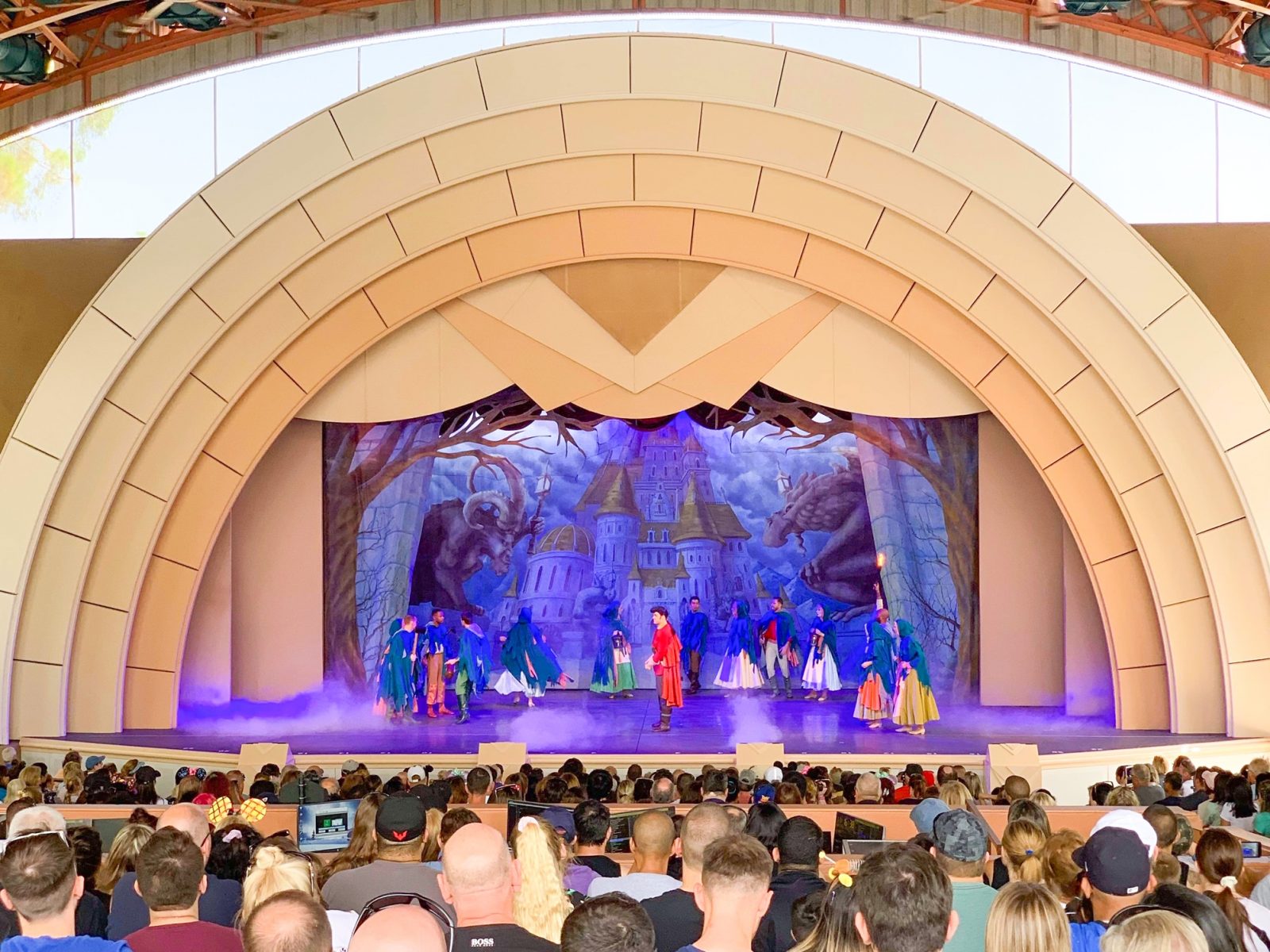 Rivers of Light
This Disney Wold show is a nighttime beauty! If you're at Disney's Animal Kingdom, you have to end your night here. It's a wonderful show with an equally wonderful story.
The story takes place on the water, with these enormous lotus flowers followed by boats with mist screens which show you beautiful natural imagery. Disney describes is at as "story of how mankind has been inspired by animals and all of the natural world." So imagine, lots of animals made out of lights and water. Kids will love it especially seeing all those exciting and cool animals like lions and tigers. But it may be arguably better for the adults too! This Disney World show is the perfect fit for a long day at Disney's Animal Kingdom. It definitely doesn't disappoint, especially the soundtrack.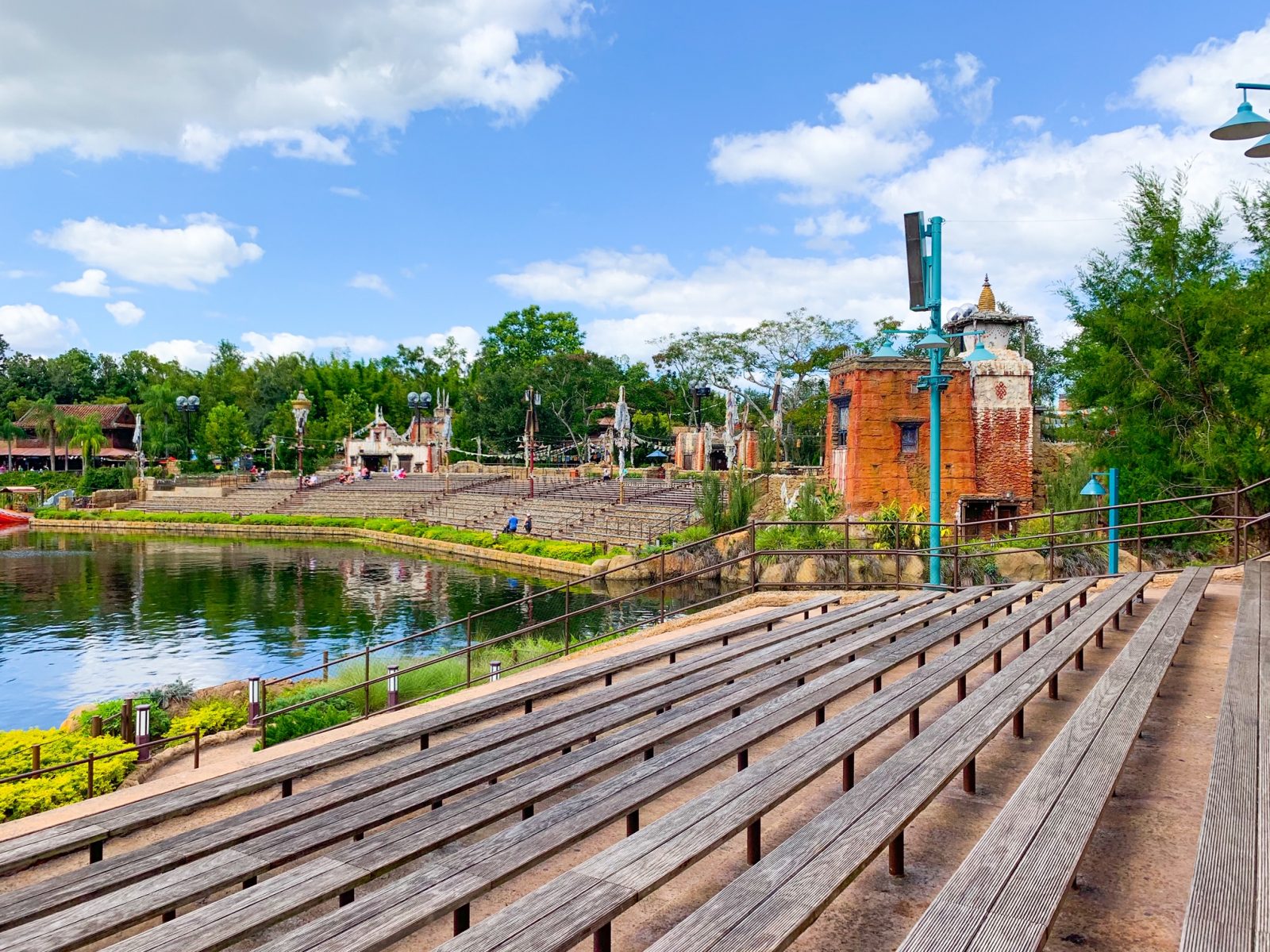 Awesome Planet
This is one of Epcot's newest Disney World Show, debuted January 2020.
It's located in the Land Pavilion in Epcot, so this is the perfect show to go after riding Soarin' or grabbing a bite to eat at the Sunshine Seasons or joining Mickey and his friends to munch out at the Garden Grill.
This Disney World show encompasses the beauty of the awesome planet we live in. It's a theater show, so no live performances, instead it's a gorgeous film with real images that will be sure to leave you in awe. Be ready to see rainforests, jungle, mountains, ice masses, deserts and everything else this beautiful earth has to offer! All while having an important message about conservation. If you're at Epcot, this one you won't want to miss!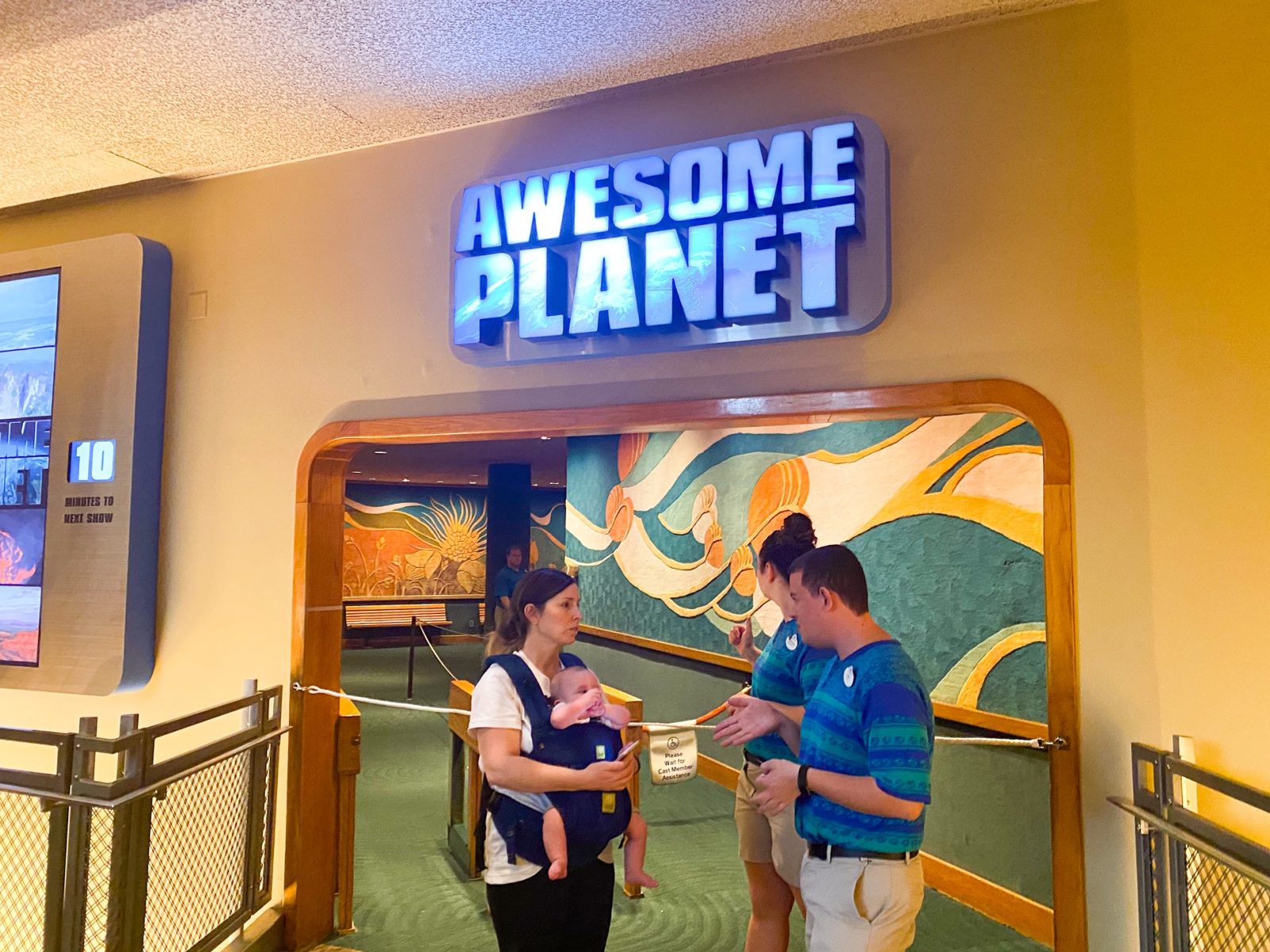 UP! A Great Bird Adventure
This is is such a fun Disney World show! This show is located in Disney's Animal Kingdom, in Asia. You get to learn about wild and exotic birds with your favorite characters from UP! The best part is you get to see them up close! Some of the birds even do a little something special for the guests, you're definitely in for an exciting and sweet flying surprise.
The show last roughly 30 minutes or so and runs a few times a day. It's one of those Disney worlds shows that everyone will enjoy. It's interactive, creative and most importantly, educational. Plus, it's a perfect and entertaining little break spot after a long day of exploring Disney's Animal Kingdom.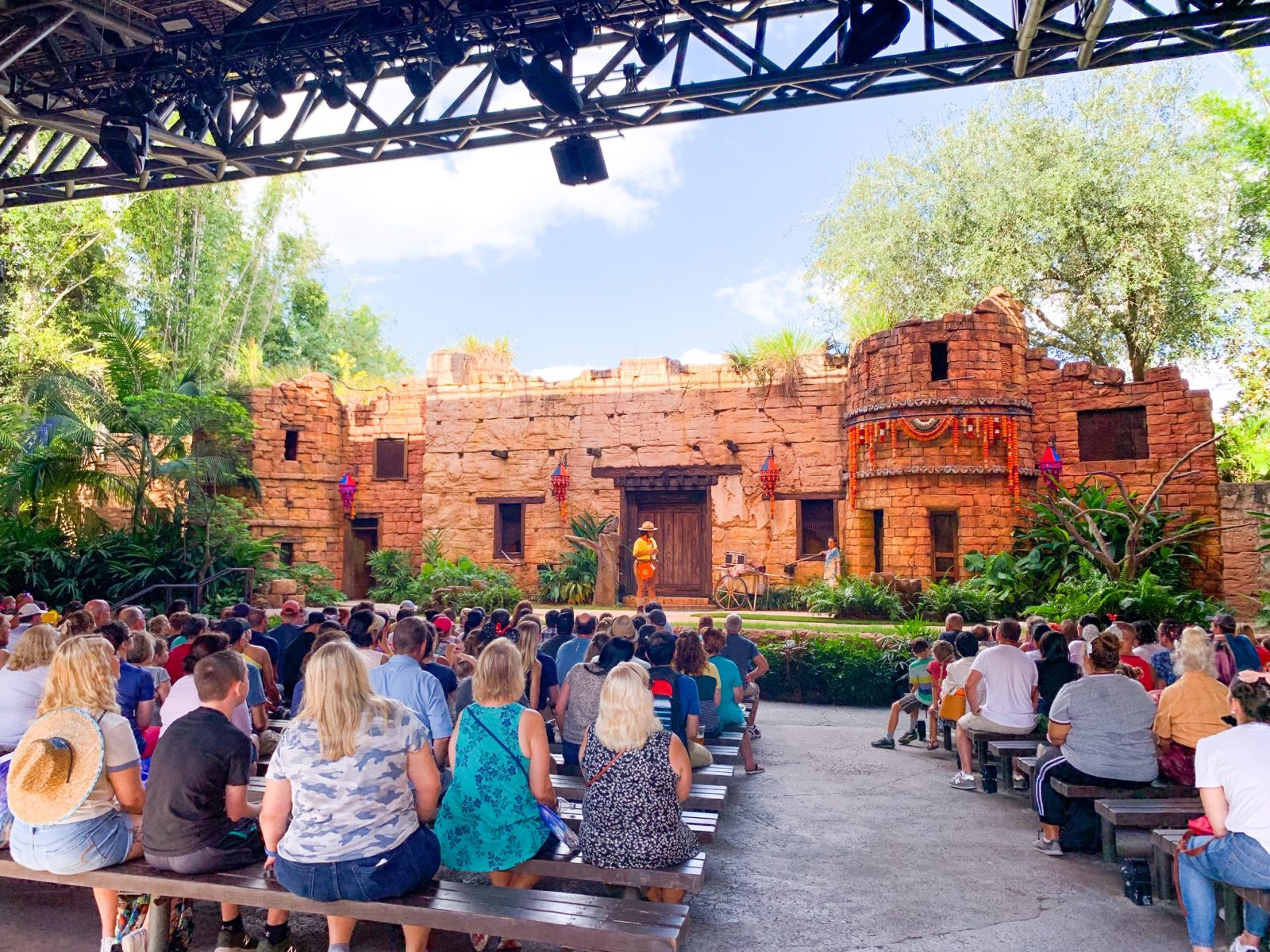 Voyage of The Little Mermaid
Voyage of The Little Mermaid is the perfect Disney World show for that Disney Princess lover! Join Aerial through her journey of trying to exchange her tail for two feet, with the help of Sebastian and Flounder of course! It's immersive with bubbles and fog! This Disney World Show is perfect for all ages but the little ones will truly love it, while the parents can take that well-deserved break. It is right in the heart of Disney's Hollywood Studios in the animation courtyard, and it's truly a great show to watch and sing-a-long to.
You don't need a Fastpass for this one, just come a few minutes before the show starts and the theater is large enough to hold a good amount of people and it plays several times throughout the day. It's fully air-conditioned so its a great place to cool down and relax. The show is roughly 17 minutes, so just enough time to really unwind while you sing-a-long and dance in your seat!
For The First Time in Forever! A Frozen Sing-A-Long Celebration
Join Arendelle royal historians retell the story of Anna and Elsa in this heartwarming show. Experience this Disney World show inside Disney's Hollywood Studio in Echo Lake. It runs about 30 minutes in a full air conditioner theater. It's a live show where you get to sing to your heart's content with Olaf and Kristoff to your favorite Frozen songs.
The characters are on stage live keeping you engaged and entertained the whole time while showing some clips of the movie too. It's fun for the whole family, and if you're enjoying the parks with any Frozen fans, this is one Disney world show that cannot by any means miss.
Worst Disney World Shows
The American Adventure at Epcot
So this Disney World show, is just one of those you can just skip. Epcot has so much to offer and if you're short on time, or theres one of the amazing festivals going on like the Flower and Garden Festival or the Festival of the Arts, it's probably better to just spend your day enjoying the better parts of Epcot.
It's just not the most accurate retelling of US history, and there's just a lot left out, a lot of whitewashing. There are definitely better Disney World shows out there. Plus, its boring and not that engaging, especially after all those other amazing shows mentioned earlier.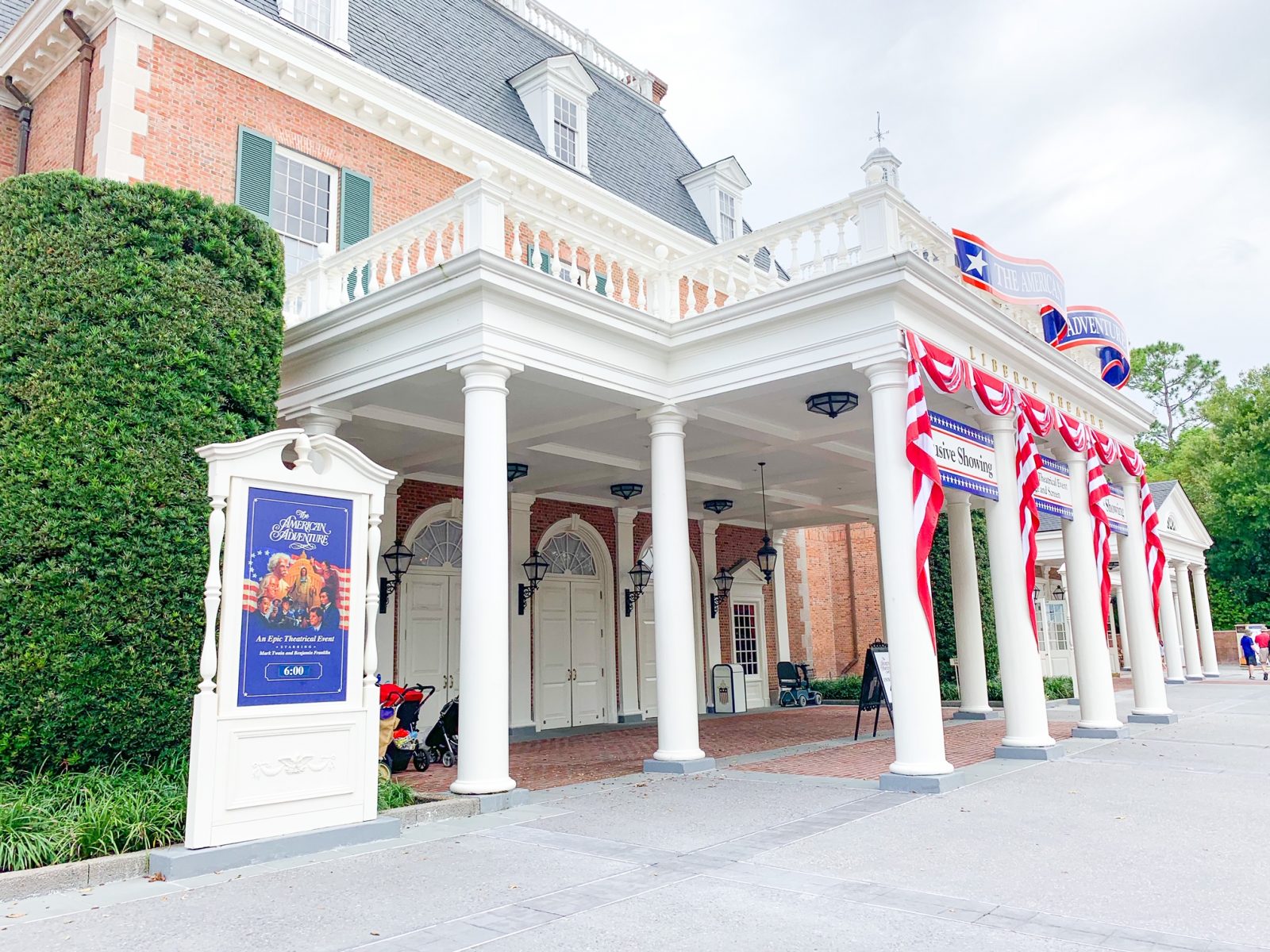 Fantasmic!
This Disney World Show is the nighttime firework special for Disney's Hollywood Studios. The show itself isn't necessarily a bad show. It's entertaining but not the most memorable. The crowds are sheer insanity, and it's just not worth it. So if you're looking to take this time to try to finally snag a ride of Slinky Dog Dash (which always has such a long wait time!) or ride one of the rides you weren't able to go on, this is probably your best chance. Wait times are typically a bit lower whenever theres a firework show going on. So its not a bad trade.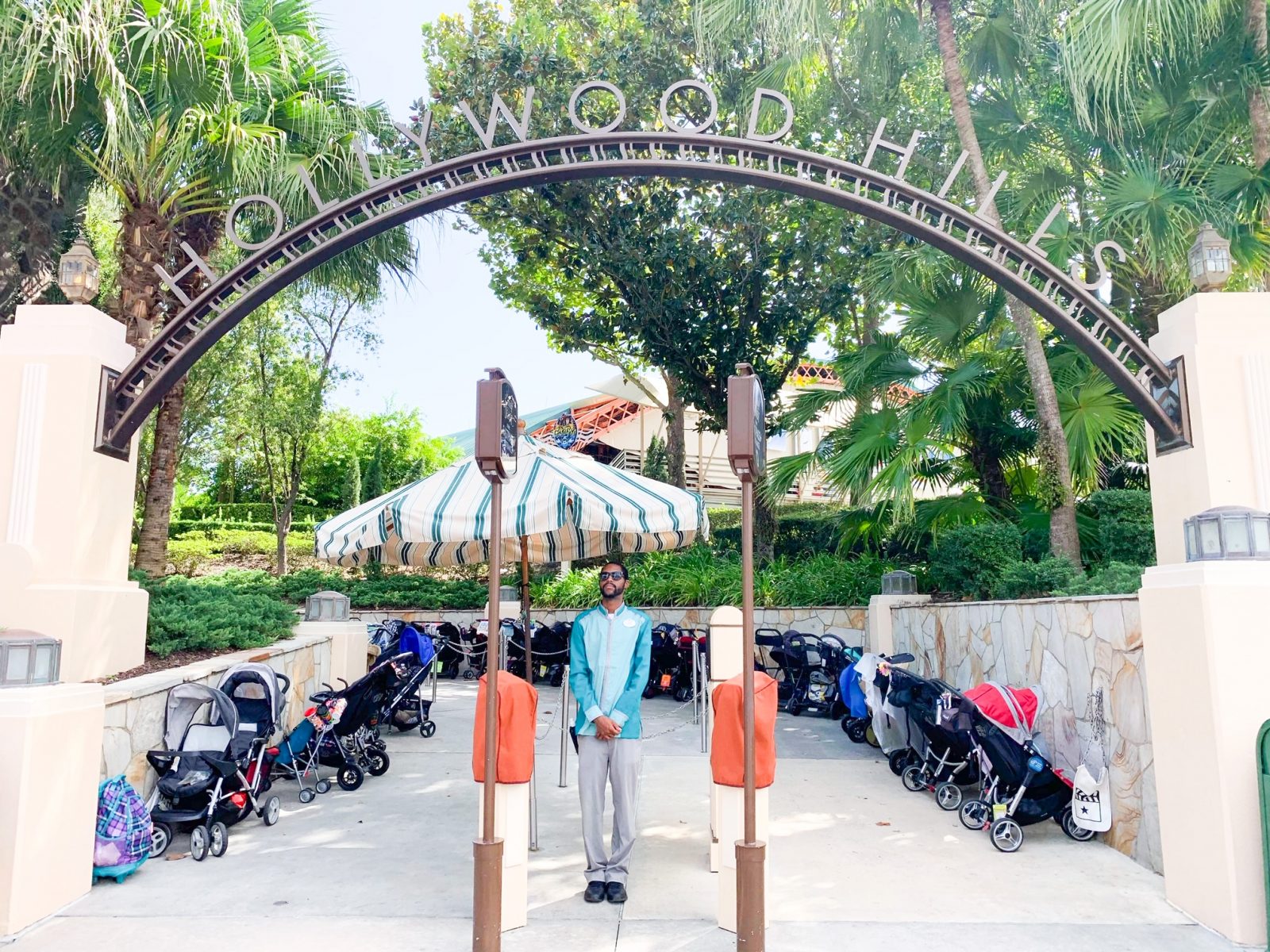 Hall of Presidents
The hall of presidents is located in Disney's Magic Kingdom, and well, it's a little boring. It is a sweet show, but it's definitely not one of those awesome exciting family friendly Disney World show that we're so accustomed to. There's no theatrics, no guest interactions, instead just little slow moving robots resembling the different presidents the USA has had. So if you're a history buff, or you appreciate seeing these types of shows, then this one is for you, but if not, maybe you can consider it as the perfect 20 minute nap! Either way, this Disney World show, you can probably just skip.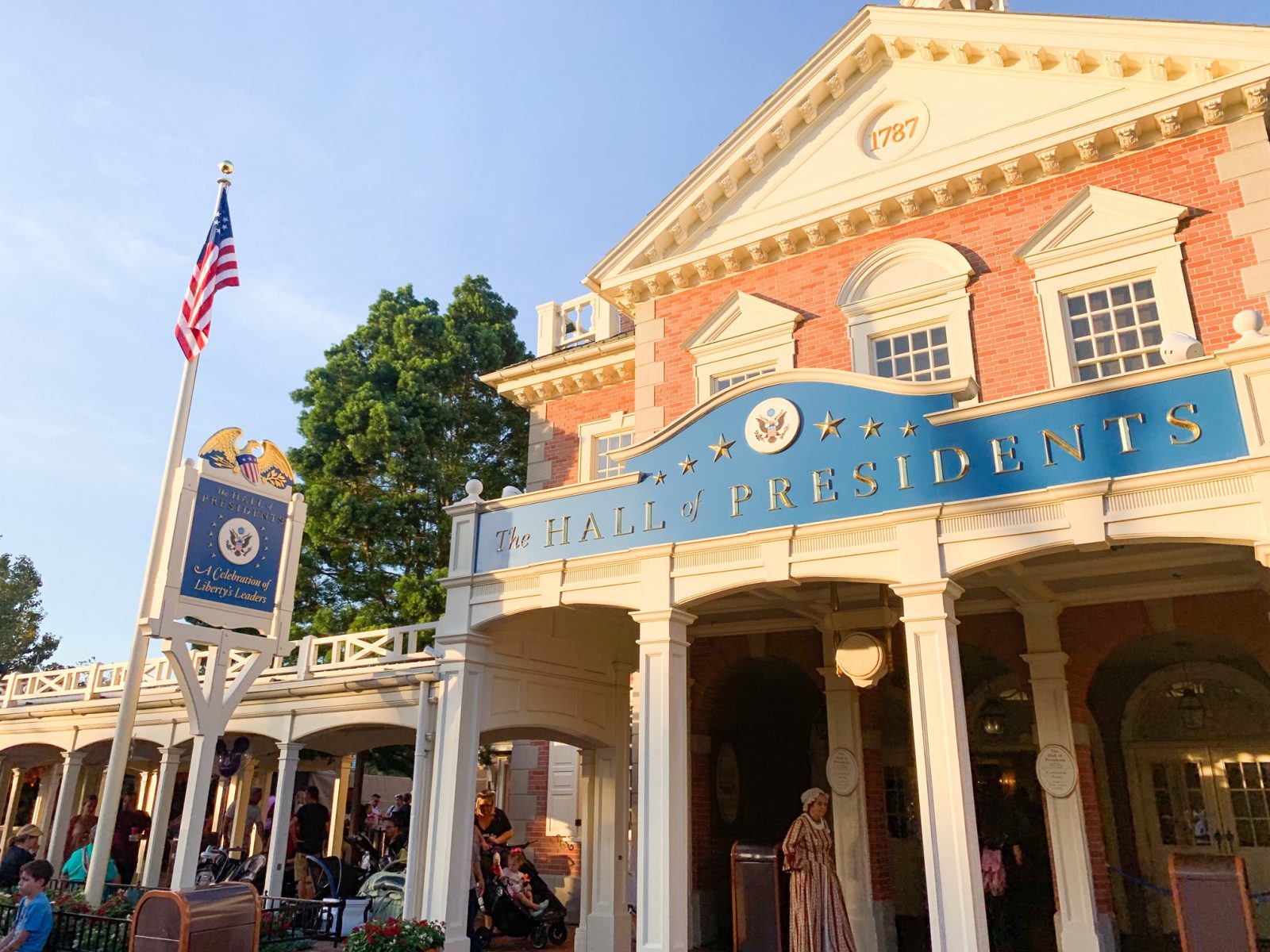 So that wraps up the list of the 9 best and some of the worst shows at Disney World! There is so much to do at Disney World and sometimes narrowing it all down and trying to sort through whats actually worth it, can be pretty challenging. Hopefully this list helps you on your next Disney World trip! These shows are so fun and they're such a great way to spend your time at Disney World! Is there any Disney World show that you believe deserves to be in the top 9?!
Pin this post: