Are you looking for the best Animal Kingdom rides and attractions? This guide has everything that you need to know about the best things to do at Animal Kingdom! We've picked out all of the must-see, top-priority rides and attractions to visit at this Disney park.
Between the rides, shows, and animal encounters at Animal Kingdom, it can be difficult to narrow down what you want to do, especially if you only have one day in the park. Which Animal Kingdom rides are worth it? And which ones aren't? Which Animal Kingdom attractions are the ones you should prioritize? This guide to the best Animal Kingdom rides and attractions answers all of your questions.
Get a FREE printable 30/60/90 day Disney countdown by joining our private Disney Facebook Group and share your photos and ask for tips and trick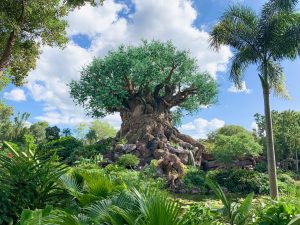 14 Best Animal Kingdom Rides And Attractions Not To Miss
Understanding Animal Kingdom Lands
The six Animal Kingdom lands are Oasis, DinoLand U.S.A., Asia, Africa, Pandora – The World of Avatar, and Discovery Island.
The Animal Kingdom entrance opens up to Oasis. This land is home to all of the places where you can get necessities for your day at the park, like stroller rentals, wheelchair rentals, and storage lockers.
Everything dinosaur-themed in Animal Kingdom is in DinoLand U.S.A., like Restaurantosaurus, TriceraTop Spin, and Fossil Fun Games. From DinoLand U.S.A., you can either make your way to Discovery Island or Asia.
Asia is where you'll find some of the coolest Animal Kingdom rides, like Kali River Rapids and Expedition Everest. It's also where you'll start to encounter animals, like gibbons and tigers. And if you're hungry, it's also home to one of the best restaurants in Animal Kingdom: Yak and Yeti.
On the path from Asia to Africa, you can pose for an amazing photo with Animal Kingdom's iconic Tree of Life. Once you get to Africa, you'll finally get to see the bulk of the animals in the park, including African lions, giraffes, elephants, gorillas, hippopotamuses, and more! As you could probably guess from this long list of animals, Africa is also home to the popular Kilimanjaro Safaris ride.
Unlike the rest of the lands in Animal Kingdom, Pandora – The World of Avatar is not based on the animals and landscapes of this planet. Rather, it's a bit more otherworldly. It is home to natural wonders like the Valley of Mo'ara and the Pandora Waterfall. It also has the amazing ride, Na'vi River Journey, and the tasty eatery, Satu'li Canteen.
The last land in Animal Kingdom is Discovery Island. Discovery Island is at the center of Animal Kingdom. As a matter of fact, to travel between many of the Animal Kingdom lands, you have to cross onto Discovery Island first. This park hub is home to many of Animal Kingdom's best sites and animals. Meet up with some of your favorite Disney characters, like Mickey, Minnie, Timon, and Rafiki. Say hello to some flamingos, vultures, and cotton-top tamarins. Perhaps even dine at Tiffins, one of the best restaurants in all of Disney World.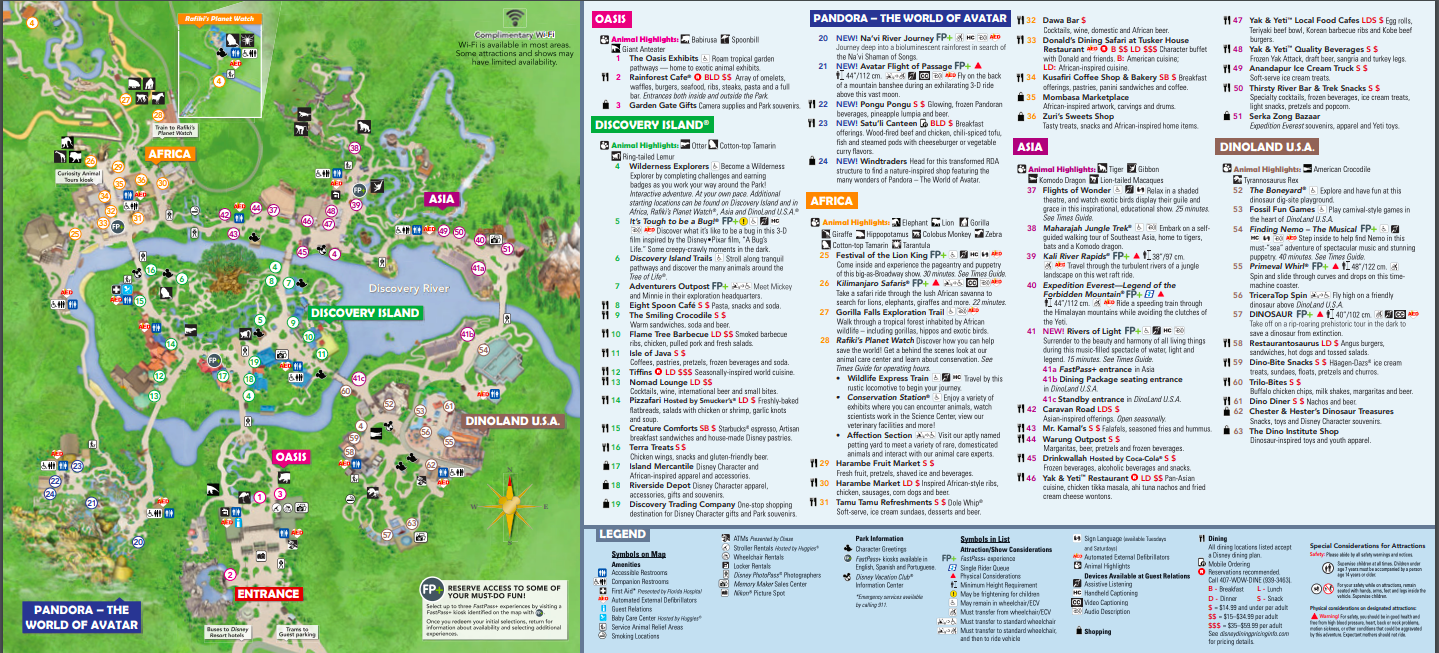 Full Animal Kingdom Ride List
There are nearly 50 Animal Kingdom rides and attractions, so there is a ton to do in this Disney park! Here is a full list of these Animal Kingdom attractions and rides for you to reference:
Oasis
Animal Highlights: Babirusa, Spoonbill, Giant Anteater
The Oasis Exhibits
DinoLand U.S.A.
Animal Highlights: American Crocodile, Tyrannosaurus Rex
The Boneyard
Fossil Fun Games
Finding Nemo – The Musical
Primeval Whirl
TriceraTop Spin
DINOSAUR
Africa
Animal Highlights: Elephant, Lion, Gorilla, Giraffe, Hippopotamus, Colobus Monkey, Zebra, Cotton-Top Tamarin, Tarantula
Kilamanjaro Safaris
Gorilla Falls Exploration Trail
Wild Africa Trek
Festival of the Lion King
Rafiki's Planet Watch

Wildlife Express Train
Conservation Station
Affection Station
Asia
Animal Highlights: Tiger, Gibbon, Komodo Dragon, Lion-Tailed Macaques
Expedition Everest – Legend of the Forbidden Mountain
Kali River Rapids
Maharjah Jungle Trek
UP! A Great Bird Adventure
Rivers of Light
Pandora – The World of Avatar
Avatar Flight of Passage
Na'vi River Journey
Discovery Island
Animal Highlights: Otter, Cotton-Top Tamarin, Ring-Tailed Lemur
Wilderness Explorers
It's Tough to be a Bug
Discovery Island Trails
Tree of Life

Best Rides At Animal Kingdom
Avatar Flight Of Passage
Avatar Flight of Passage is easily one of the best rides at Animal Kingdom, if not in all of Disney World. Located in the recently-opened Pandora – The World of Avatar, this ride is one of the newest rides in the park. This technologically-advanced ride takes riders directly into the world of Avatar. While riding on the back of a Banshee, riders can look in any direction and absorb the magic of the Pandora landscape.
Like Soarin at Epcot, you fly into "a screen" but it is so much better. As my sister put it, it is like "Soarin on crack" but even that doesn't accurately describe it. The sights, sounds, smells and more are perfect for the whole family!
Since Avatar Flight of Passage is one of the most popular Animal Kingdom rides (wait times can sometimes surpass three hours!), it would be a good idea to use your FastPass on this ride.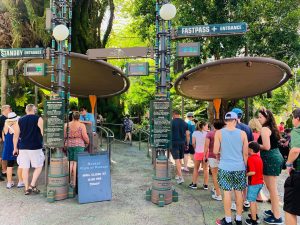 Kilimanjaro Safaris
You're in Animal Kingdom – emphasis on the word "animal" – so you basically have to see some animals. Kilimanjaro Safaris is the perfect place to see them! This nearly 20-minute ride takes guests through the Harambe Wildlife preserve, where 34 unique animal species live. Catch a glimpse of zebras grazing on some grass. Spot crocodiles lurking just above the surface of the water. Or maybe watch a giraffe find something to munch on high up in the trees.
The guides actually drive your safari truck, you aren't on a track. The animals, from elephants and lions to gators and zebras, are all very real and move about the ride at will. There are many times when your safari truck must stop because there is a giraffe crossing the road or standing in the middle without moving.
If you're hoping to get a different view of these wild animals, you can now take a safari at night!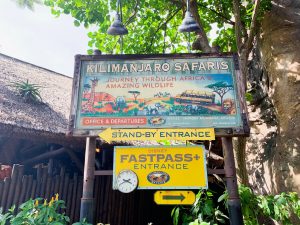 Expedition Everest – Legend of the Forbidden Mountain
While Kilimanjaro Safaris is one of the most chill, family-friendly rides in the park, Expedition Everest is the best, most thrilling roller coaster at Animal Kingdom. This thrilling ride takes tons of unexpected twists, turns, and drops. You may even get a glimpse of the elusive Yeti! Just as a note, all of these features that make Expedition Everest an amazing ride for adults may be a bit scary for children.
Because Expedition Everest is one of the most popular Animal Kingdom rides, it would be a good idea to use a FastPass on it. But if you've already used your FastPass on another ride, there's also a single rider line option, which will save you a ton of waiting time.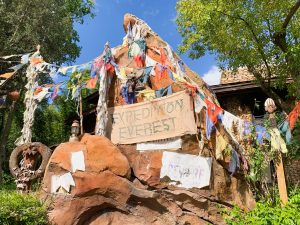 Na'vi River Journey
Located just a few steps away from Satu'li Canteen, one of the best Animal Kingdom quick service restaurants, Na'vi River Journey is an Animal Kingdom ride that showcases the full-fledged creativity of the Disney Imagineers. This short, yet beautiful boat ride has so many colorful, intricate details from the world of Avatar. And, even better, it's an enjoyable ride for everyone in your group!
It is a very slow and short moving boat ride, but the visuals and detail are breathtaking. I don't recommend using your Fastpass on Na'vi River Journey if you can avoid it, but if the lines are short or you snag a day-of Fastpass, it is worth seeing.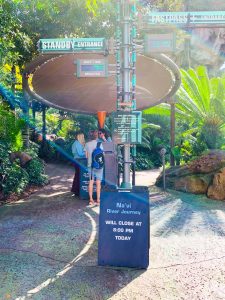 DINOSAUR
If you're trying to get up close and personal with tyrannosaurus rexes, pterodactyls, and raptors, the DINOSAUR ride at Animal Kingdom is perfect for you. Between the detail and thrill imbued into the ride, you truly feel as if you've been transported back into prehistoric times when dinosaurs still roamed around the planet.
On DINOSAUR, your goal is to bring a huge Iguanodon back to present day. But along the way, you still have to deal with all of the dangers of prehistoric times – from other dinosaurs to predators to even a meteor! Are you ready for this one-of-a-kind adventure?
There are life-size Dino animatronics and you are basically 4-wheel driving thousands of years ago! The ride feels like you are off-roading in a jeep and is quite fun and energetic. I have to be honest, I was forced on this ride as a child and was terrified. If your kids don't like darker rides with giant dinos, steer clear, otherwise, it is fantastic fun!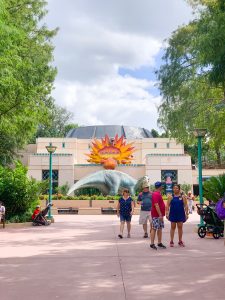 Kali River Rapids
One of my personal favorite Animal Kingdom Disney rides is Kali River Rapids. First of all, Florida can get quite hot, especially in the summer, so a water ride is the perfect way to cool down! And Kali River Rapids has a drop too, making it a water ride with a bit of a thrill.
Do know that if you choose to ride Kali River Rapids, you will get SOAKED. It's not "you may get wet." It's "you will most definitely get soaked." So keep that in mind while making your decision on whether or not to ride Kali River Rapids. It is the only water ride at Disney World where you get positively soaked. There is no way to go on Kali River Rapids without getting drenched like you stepped out of the shower or pool.

Best Animal Kingdom Attractions
Festival Of The Lion King
Honestly, the Festival of the Lion King is a Broadway-caliber show. That's how good it is. This 30-minute show tells the story of Simba's coronation as king. As can be expected, this celebration is filled with amazing acrobats, talented dancers, and even huge puppets! And you can be sure that Disney won't leave out your favorite Lion King songs, including "Hakuna Matata," "The Circle of Life," and "Can You Feel the Love Tonight?"
You can also combine this show with the Festival of the Lion King Dining Package (Tier 1 or Tier 2). Through this dining package, you can get VIP seats for the show and dine on some delicious dishes at Tiffins. If you choose to opt for Tier 1, you'll also get a special private safari tour.
Rivers Of Light: We Are One
This fifteen-minute nighttime show is different from the other Disney night shows in the best possible way. Centered around the premise of "The Circle of Life," the Rivers of Light showcases universal moments of friendship, fun, fear, and love through clips from iconic Disney movies. It truly is an experience filled with Disney magic.
Unlike the other Disney night shows, Rivers of Light does not include any fireworks, as to not disturb the many animals in the park.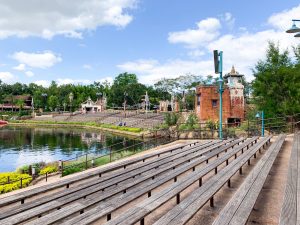 Finding Nemo – The Musical
Finding Nemo – The Musical is so well done! Many even compare it to the famed Festival of the Lion King show! This must-see under the sea experience may be one of the best shows at Animal Kingdom.
In Finding Nemo – The Musical, see all of your favorite characters from Finding Nemo and Finding Dory, including Nemo, Dory, Marlin, and even Squirt and Crush, come to life on stage! Watch Marlin head off to find Nemo just a few feet in front of your eyes. But don't think that this is just a complete reenactment of the Finding Nemo movie. Disney's award-winning songwriting team composed fourteen new songs, just for this Animal Kingdom show!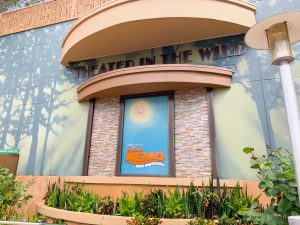 It's Tough To Be A Bug
Hidden in a theater nestled at the base of the iconic Tree of Life, the 4D "It's Tough To Be A Bug" show is one of the most underrated Animal Kingdom attractions. While the movie, A Bug's Life, taught viewers a bit about the insect world, there's so much information that couldn't quite make it into the movie. That's where this "It's Tough To Be A Bug" show comes in. As the perfect combination of educational and entertaining, kids will have so much fun learning more about the bug-eat-bug world from their favorite A Bug's Life character, Flik.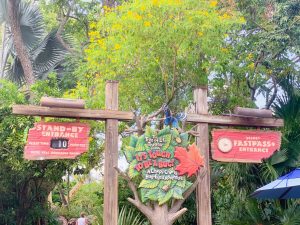 Conservation Station at Rafiki's Planet Watch
If you have a future veterinarian or a current animal lover in your group, the Conservation Station at Rafiki's Planet Watch is a must-visit Animal Kingdom attraction. There are four separate sections of the conservation station: the veterinary treatment room; the nutrition center; the amphibian, reptile, and invertebrate windows; and the science center.
In the veterinary treatment room, you can watch Disney's vets give the animals in the park the best care possible. You may even be able to watch a procedure in process! The nutrition center is where nutrition experts whip up meals for all of the animals in the parks – from the smallest birds to the largest elephants. The amphibian, reptile, and invertebrate windows give guests the chance to see snakes and scorpions slither just a few inches away (behind glass windows, of course). Lastly, check out what Animal Kingdom's resident scientists are up to at the science center.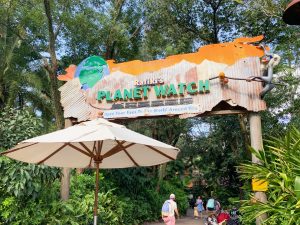 UP! A Great Bird Adventure
UP! A Great Bird Adventure replaced the old Flights of Wonder show. However, the concept is very similar. If you ever had the chance to see Flights of Wonder in the past, you know that it was a fantastic show filled with colorful birds doing amazing tricks. Now, in Up! A Great Bird Adventure, the show still has these talented birds, but they are accompanied by Russell and Dug from UP! That sounds like a great upgrade to me!
Maharajah Jungle Trek
The Maharajah Jungle Trek is a relaxing, animal-filled Animal Kingdom attraction. You simply follow a path through Asia, stopping to see a ton of cool animals, including Asian tigers, gibbons, Komodo dragons, and lion-tailed macaques. There's even an aviary where 50 bird species fly around as they please!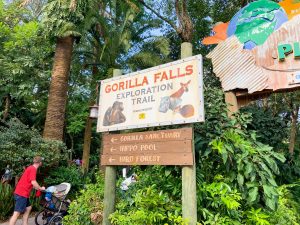 Gorilla Falls Exploration Trail
The Gorilla Falls Exploration Trail is very similar to the Maharajah Jungle Trek, except it showcases African animals rather than Asian animals. Rather than Asian tigers and Komodo dragons, you'll encounter animals native to Africa, including gorillas, meerkats (a.k.a. Timone from The Lion King), and zebras!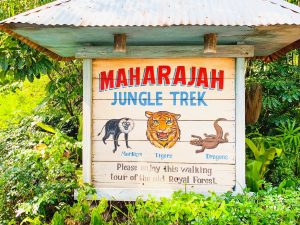 We hope this list helps when you're thinking of Animal Kingdom attractions and planning your trip to the most magical place on earth. Do you agree or disagree with our list? Let us know which you think are the best Animal Kingdom rides!