Orlando is, no doubt, theme park central. This means there are bound to be amazing rides, great shows, fantastic food, and fun adventures around every corner: but what about the best rides in Orlando theme parks? Keep reading for the best Orlando theme park ride list!
From coasters to family friend rides, there is no shortage of options. Of all attractions in Orlando theme parks, there's plenty you'll want to check out. Most of these rides reside in Universal Studios, Disney, and Seaworld.
So, keep reading to find the best theme park rides in Orlando! And then plan your trip. These are adventures you do not want to miss.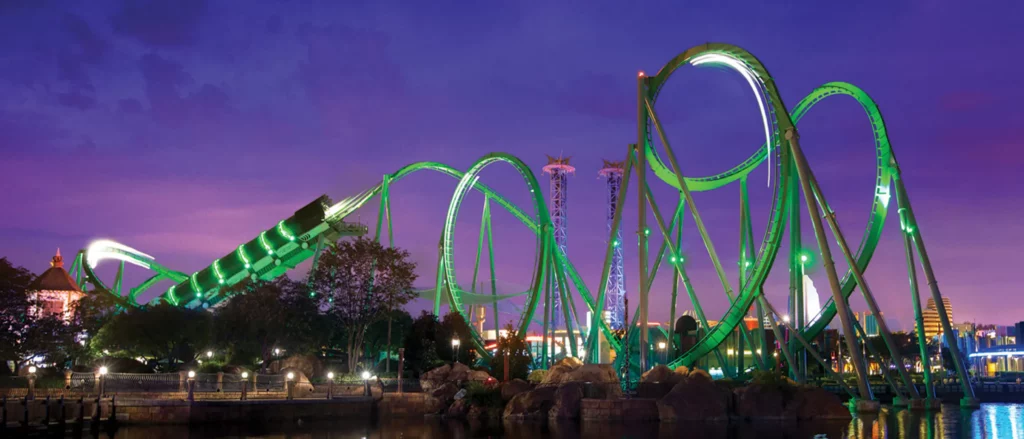 15 Best Rides in Orlando Theme Parks You Can't Miss
1. Guardians of the Galaxy
Topping of the theme parks in Orlando rides list is one of the newest rides: Guardians of the Galaxy! This is Epcot's first roller coaster. Comic rewind features rotating vehicles that turn guests toward all the action and features a reverse launch.
This indoor coaster is widely fun, and smooth, The theming will make any marvel nerd happy at heart, and the soundtracks options on this ride are to die for. Truly, the music alone makes this ride of the the top things to do in Orlando theme parks! So get a throwback from the 80s or 90s, say hi to StarLord, and enjoy!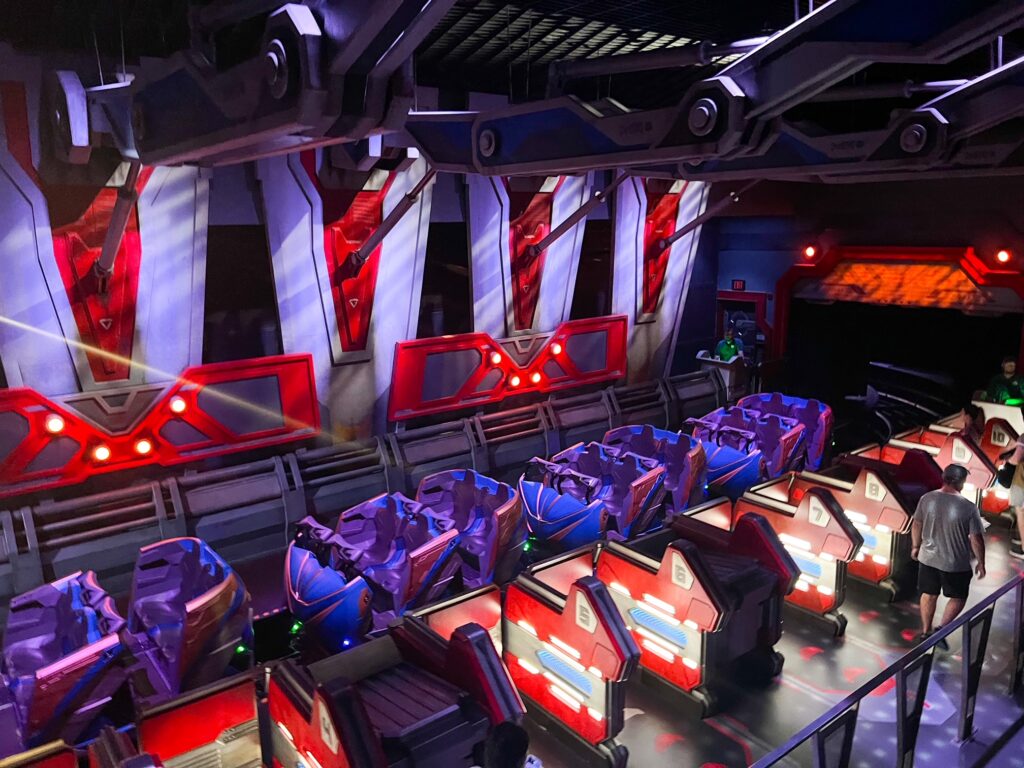 2. Jurassic World VelociCoaster
The apex predator brings one of the best rides and attractions in Orlando. Located in Islands of Adventure at Universal, this thrill ride allows guests to feel the rush of the hunt. Here you will speed through the jungle, rise high above surrounding terrain, and dash with a raptor pack.
"Feel the rush" is the logo of this ride and it couldn't be more accurate. With two high-speed launches, a 155 foot-tall drop, four inversions and a maximum speed of 70 mph, this is not a ride for the weak of heart!
If you are having a hard time choosing, make sure to check out our detailed and honest post about Disney World Vs Universal Studios!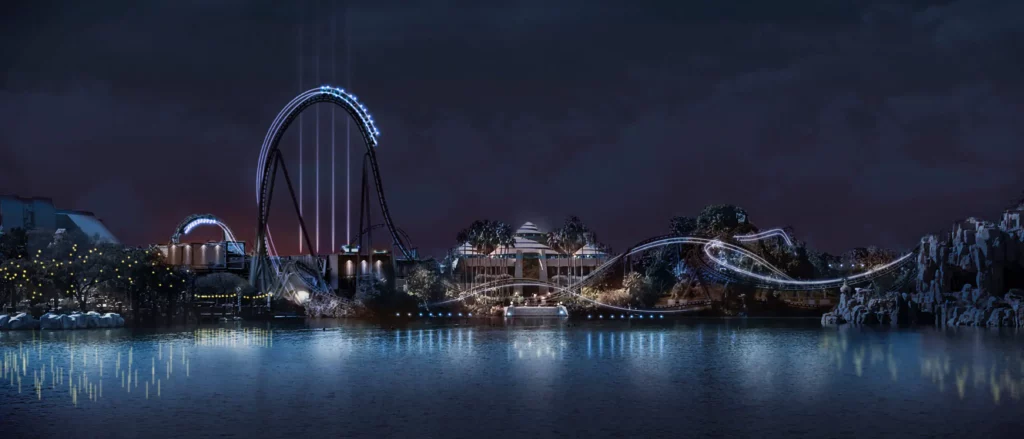 3. Pipeline: The Surf Coaster
We definitely love coasters, and some of the best roller coasters in Orlando theme parks will be featured on this list, so we want to make sure we mention the new Pipeline at SeaWorld! Feel the power of the ocean on this one of a kind coaster. Here you STAND!
This allows you to feel the launch of 110 feet. Each bank and curve has you feeling like you are riding waves. The innovative dynamic seats allow you to bounce while you ride. Hit 60 mph and feel the waves with barrel turns and more. Calabunga dudes!!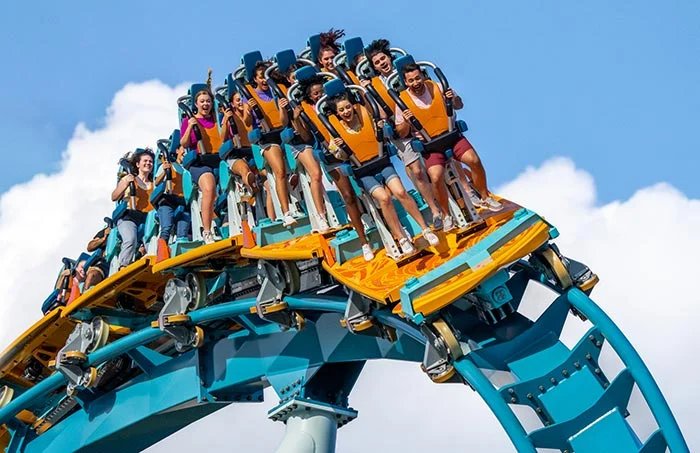 4. Harry Potter and the Forbidden Journey
While we love the best Orlando roller coasters, we want to add other types of rides to this list. So, we are adding Harry Potter and the Forbidden Journey to this list! Battle dementors and death eaters, fly on a broom stick, and face the dangers of Hogwarts on this ride.
Located in Islands of Adventure at Universal, this dark ride will take you throughout Hogwarts. While it is not a coaster, you do sit in a seat that is attached to a robotic arm. It runs along a track and provides turns and pivots while you face a screen and animatronics. If you are prone to motion sickness, you may want to check this out with precaution. And for kids… this dark ride may be a little too dark!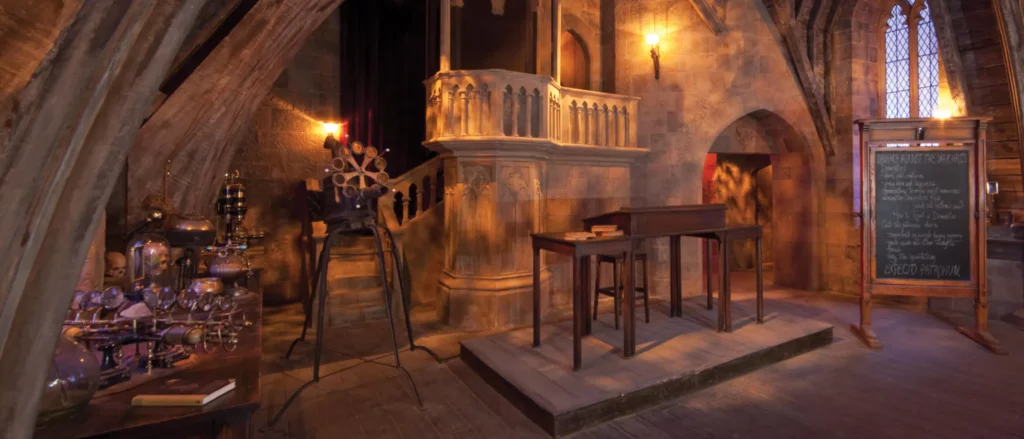 5. Avatar: Flight of Passage
Need to know what to do in Orlando theme parks?! Flight of Passage is one of those things! In Animal Kingdom at Disney, climb atop a winged mountain banshee for a 3D flight over Pandora. You will be soaring! So, if you get sick easily, maybe sit this one out.
Flight of Passage's simulator features heights, drops, and quick turns. The flying sensation itself feels very real: including when you go "upside down." However, the vehicle itself does not move forward or backward. It is a smooth ride and may be considered a thrill ride, but some kids do seem to like it!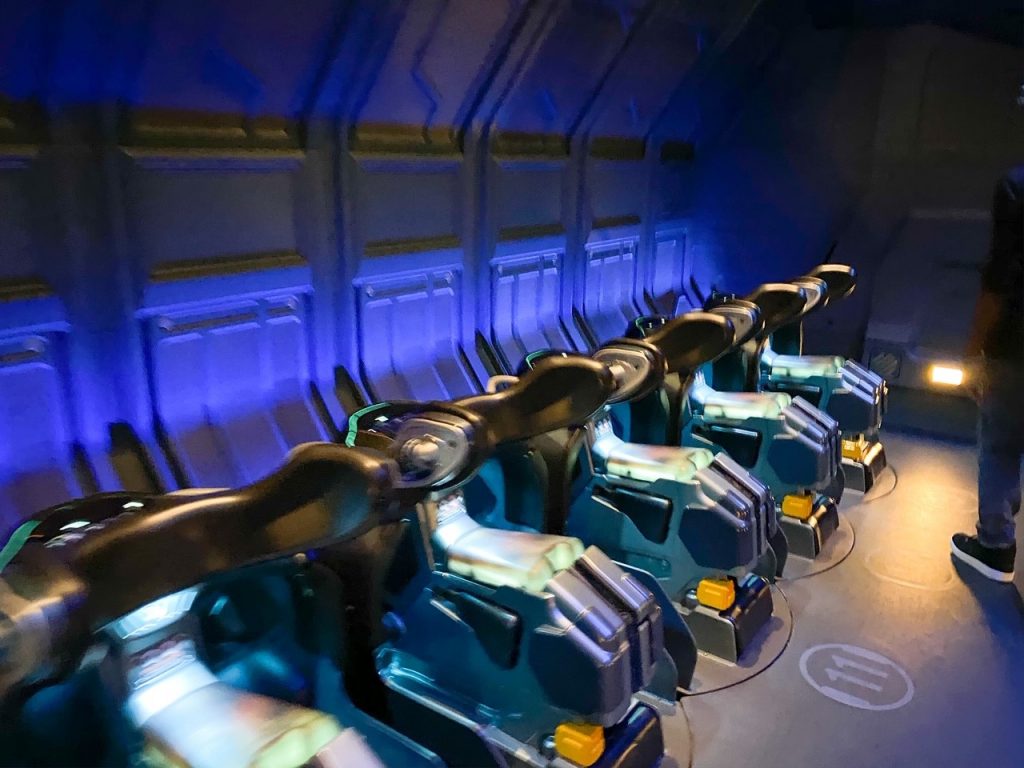 6. Toy Story Mania
If you want a more family friendly list of the theme park in Orlando rides, we wanted to make sure to add Toy Story Mania for you! This 4D shooting game stars the all time favorite group of Toy Story at Disney's Hollywood Studios. It is immersive and interactive!
On this ride you will whirl through the attraction. And then you'll stop to play classic midway games! Each are hosted by your favorite Pixar characters. The spring action shooters will bring out your competitive side: make sure to keep an eye on those scored points!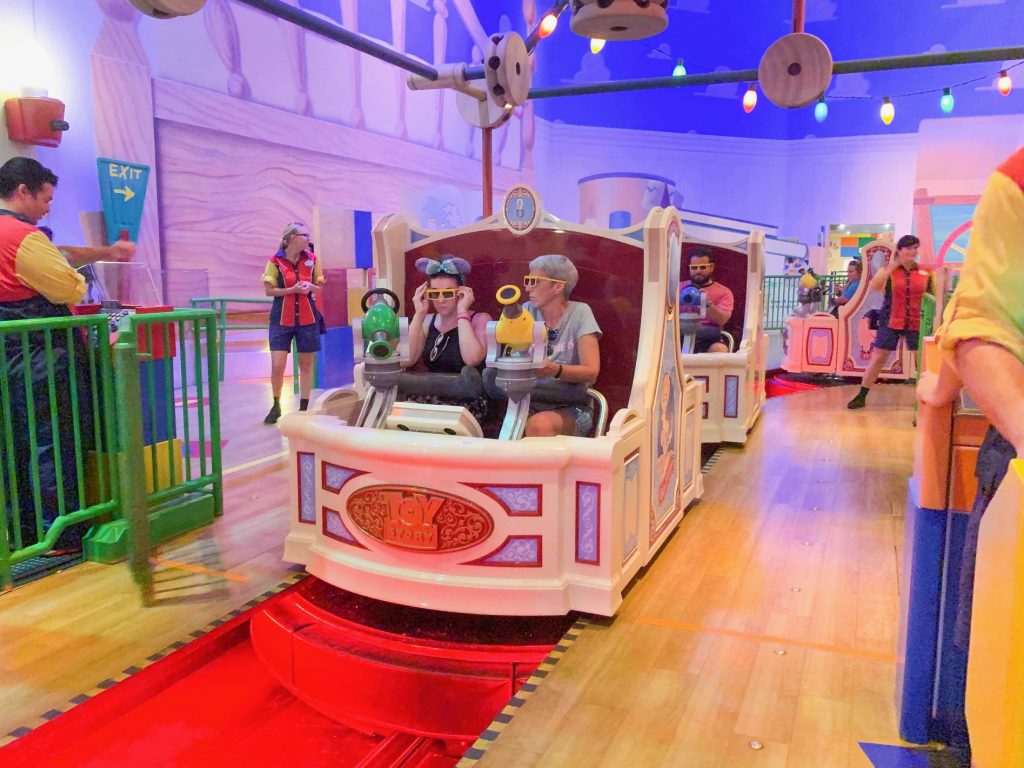 7. Manta
Ever dream of flying? One of the best things we can offer as a suggestion for an Orlando theme parks guide is to try out all coasters at all parks. SeaWorld has some of the best Orlando roller coasters. Truly! This includes Manta. Here you can explore the wonders and mysteries of the sea.
While the ride is super fun– and slight intense with it's 140 tall lift and over 3,000 foot track, the queue is also great. There are huge aquariums including a 360 pop on one as you wait to ride! But don't forget that– Manta rays soar. So you will be facing the ground on this intense coster!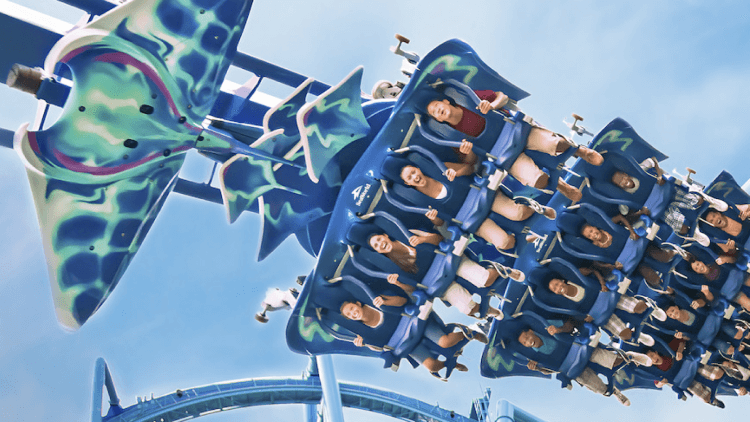 8. Hagrid's Magical Creatures Motorbike Adventure
We love a good ride that is perfectly themed and fun! Of all the best roller coasters in Orlando theme parks, there is not another like Hagrid's. With seven launches (more than any other roller coaster in the world when it opened) and 50 mph speeds, you'll speed through magical forests on a bike and side cart.
This coaster is smooth and fairly easy for kids. Many people love the immersion of it: you even get to see Cornish pixies, and a centaur! But do be warned, this is the first coaster in the United States to feature a free fall vertical drop element. You will plunge 17 feet down at one point!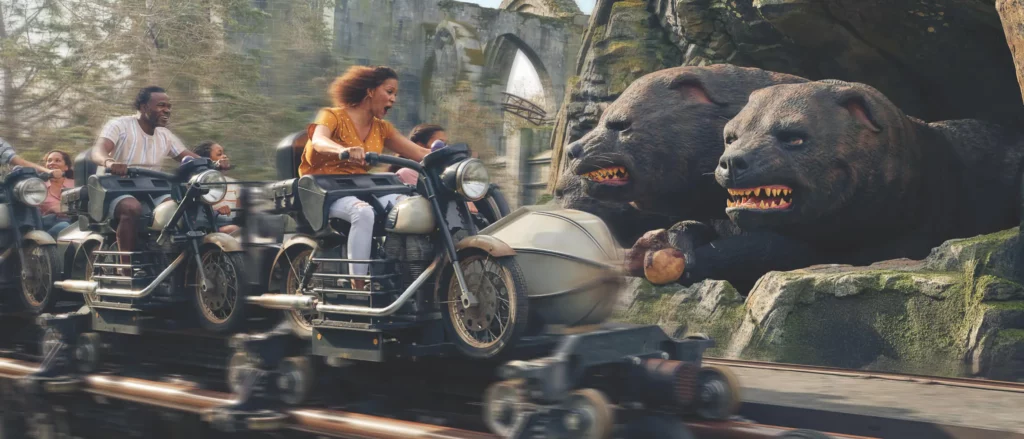 9. Mission Space
We know that adding this to the best rides in Orlando theme parks list may cause some controversy… however, we want to include Mission Space at Epcot solely because of how unique it is. Here you get to blast off on a thrilling simulated NASA-style mission to Mars.
OR! You can orbit Earth on a more gentle ride through space. The orange mission– which is the mission to Mars– is a thrill ride. The centrifuge spins and title to simulate speeds and G-forces of a space craft launch. The green mission is more family-friendly with lighter movement and no spins. So be aware: this is a SUPER cool ride, but not for those who are claustrophobic or those who get motion sickness easily.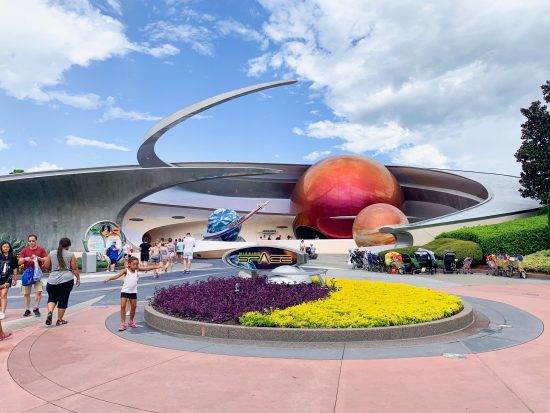 10. Mako
Of all the best theme park rides in Orlando, Mako may look unassuming from afar, but once you are on it, this coaster will quickly become a favorite! Looking for smooth rides and sustained airtime? This is your ride. Especially in the back row!
With a 200 foot drop, negative g-forces, and 73 mph turns, you'll be floating out of sourest through every hill and turn on this ride. Between the high speeds, deep dives, and thrills, you'll feel like you are the fastest shark in the ocean!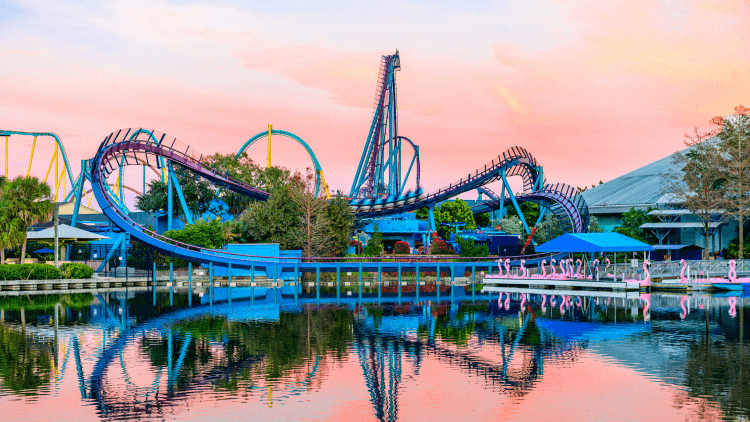 11. Rise of the Resistance
For all the Star Wars fans we had to make sure to include at least one ride on the list of best Orlando rides that features this wonderful franchise! Located in Hollywood Studios, this ride is unforgettable. Truly. Join the Resistance and battle against the First Order.
This ride has multiple parts: a trackless dark ride, walk-through portions, motion simulators and a drop ride system. With such variety in one ride, you may not want to even hit other rides in the park! This is truly a stop for any Star Wars fan, but even if you are not a fan, you'll appreciate the attraction and it's thrills!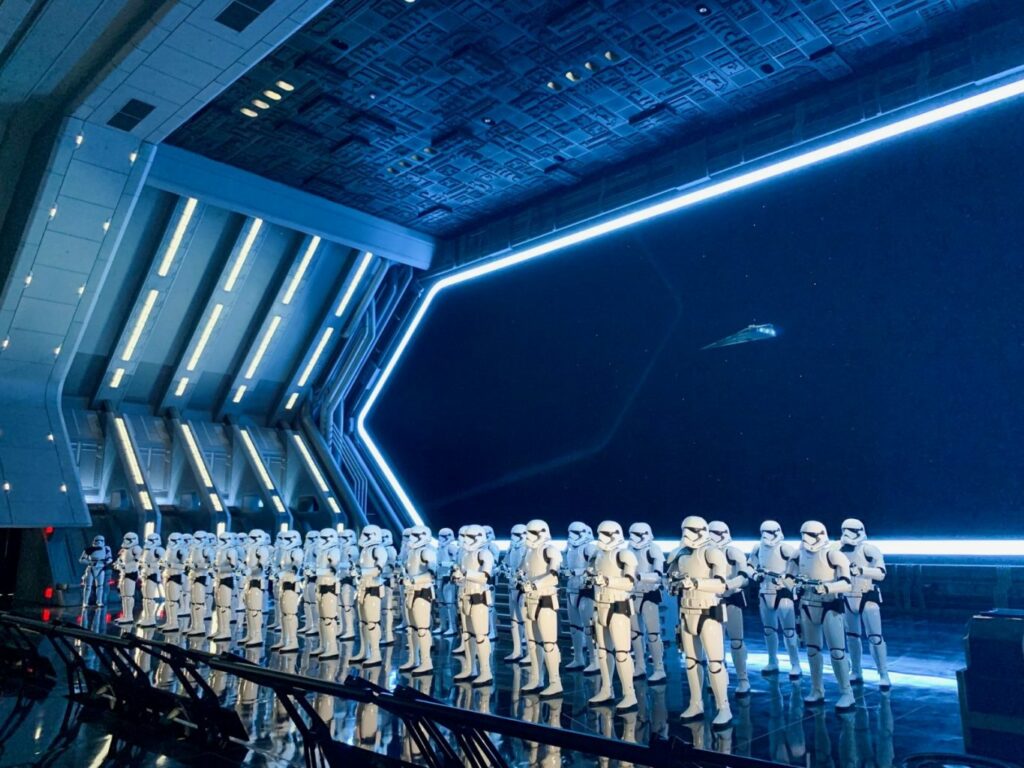 12. Kilimanjaro Safaris
Who says all of the best rides in Orlando theme parks have to be thrill rides? Sometimes you just need a nice attraction to make your day at the parks even better. Set off in an open-air vehicle for a guided tour at Kilimanjaro Safaris.
Enjoy the lush African savanna- and spot tons of real animals roaming free. There are over 30 species living on these 110 acres. Across the open plains, shady forests, and rocky wetlands, you'll enjoy an 18 minute guided expedition with an expert guide. Enjoy the unique animal sightings and relax!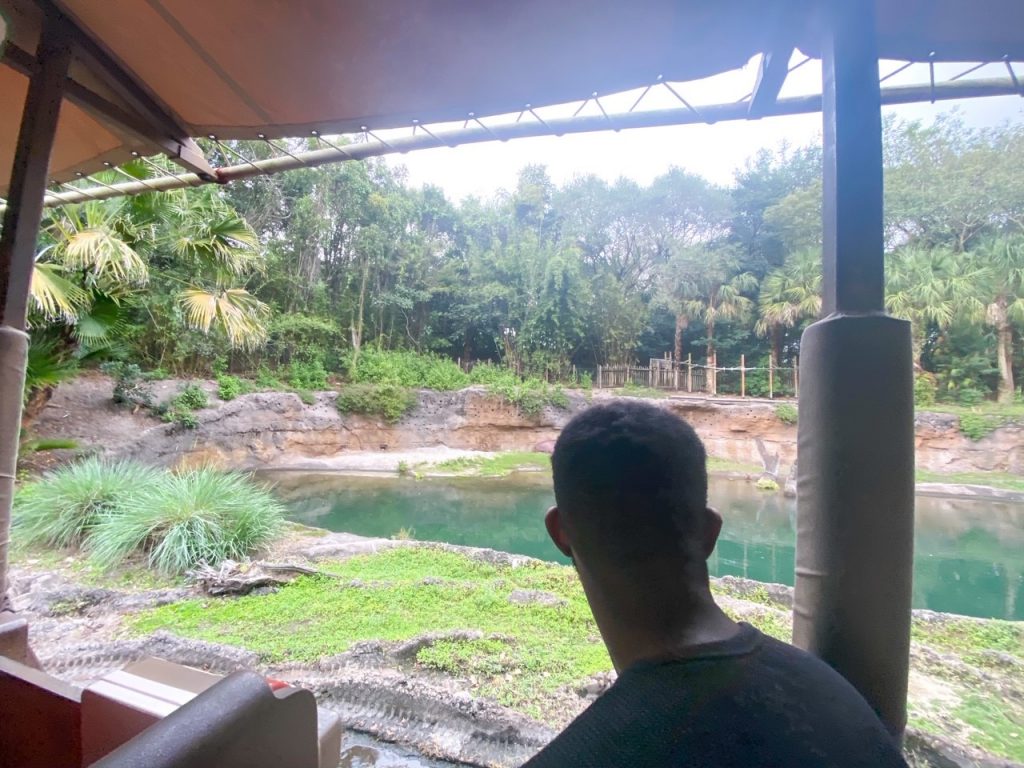 13. Revenge of the Mummy
When looking for what to do in Orlando theme parks, make sure to check out Revenge of the Mummy at Universal Studios. This is not your everyday coaster. It takes place entirely indoors, and sometimes in the pitch black! This ride pays tribute to the iconic films and franchise.
The mummy himself will make many guest appearances, especially alongside incredible pyrotechnic effects. You can conquer your fears and prove that the Mummy's curse is real! Experience sudden stops, going backward, and a train launch in this good, old-fashioned roller coaster.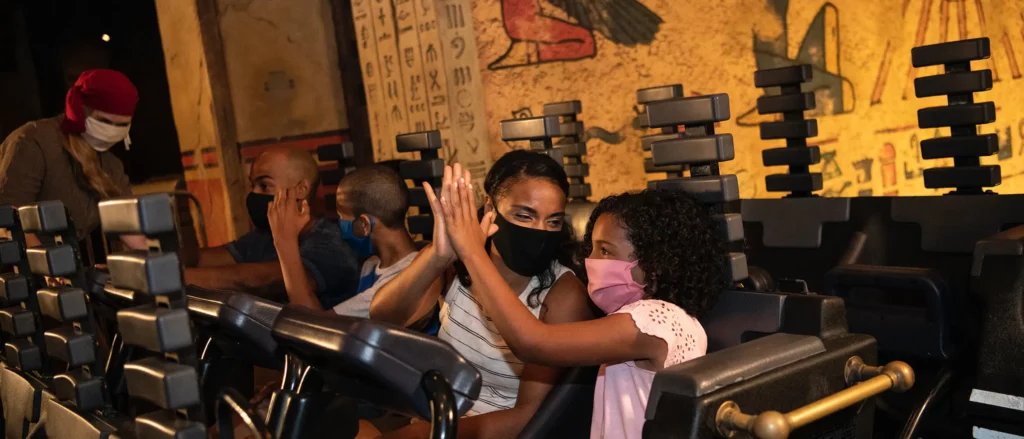 14. Ice Breaker
Take a hop on Florida's steepest beyond vertical drop. Ice Breaker is a great new ride at SeaWorld. It's most iconic thrill is that reverse launch into a 93 feet tall spike at a 100 degree angle. With both forward and backward launches, you'll love this ride!
And don't forget that guests will experience four filled airtime launches throughout this adventure. The ride itself reaches up to 52 mph as well as a series of twist and turns. With only a 48 inch height requirement and newly renovated seatbelts, this is a thrill that is good for the family!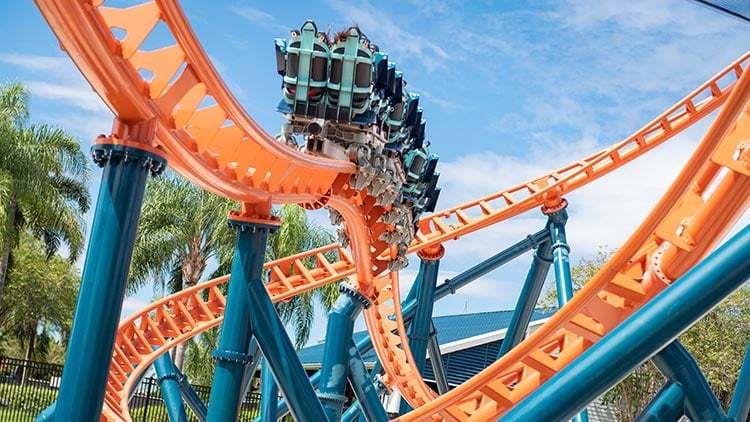 15. Harry Potter and the Escape from Gringotts
We have to include one last Harry Potter ride on the list of rides in Orlando that are worth checking out. Escape from Gringotts is a multi-dimensional, multi-sensory 3D track. It is similar to the Amazing Adventures of Spiderman at Universal, if you are familiar with that. However, this ride is more of a roller coaster. Until it isn't.
Movement conjunction is paired with the storyline on this coaster: as you face off against Voldemort and Bellatrix while hunting for a horcrux, your ride vehicle will transport you from scene to scene. Plummet downwards, jolt backwards, and watch out for practical effects with some great 3D elements when the screen is being used too! This is hands down one of the Orlando theme parks best rides.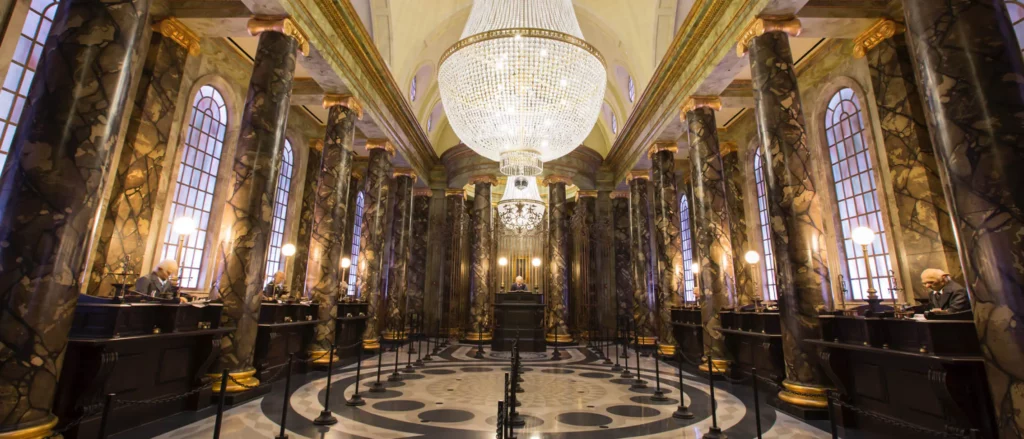 And there you have it, folks! 15 of the east rides in Orlando theme parks you must check out. From the most iconic thrills, to attractions that will have you fanning over your favorite franchises, there's a reason Orlando is home to so many fantastic parks. So plan accordingly and hit the best ones while you can! Happy riding!