If you're looking for the easiest way to get from Orlando Airport to Disney World, then look no further! We are here to help you figure out what form of transportation will be the cheapest, fastest, and most accommodating for your family.
We've broken down each type of travel from Orlando Airport to Disney World, and have given you all the options and information. We to make sure you can choose the best way to get from Orlando Airport to Disney, and that you can get your vacation started right after you land!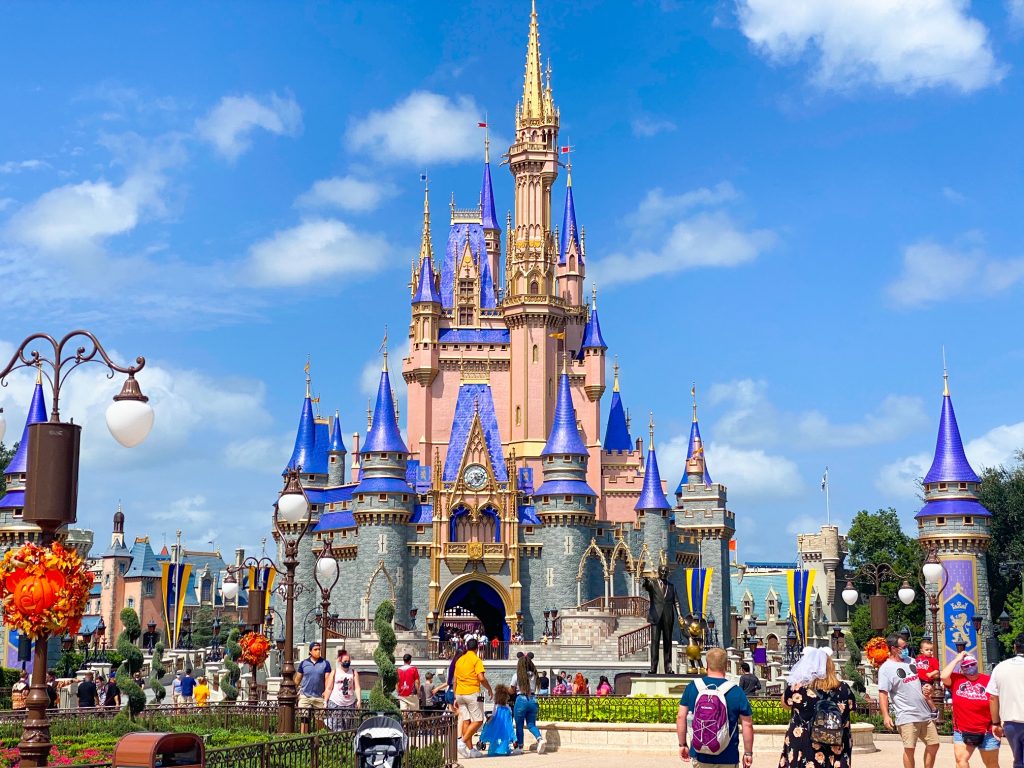 How far is Orlando Airport from Disney World?
Orlando International Airport (MCO) is only about 20 minutes from Walt Disney World Resort, and it's about 17-19 miles depending on what part of the resort you are traveling to. Also, even though it's only about a 20 minute drive from Orlando Airport to Disney World, tolls, traffic, and the general hustle and bustle of Orlando will add time to that drive.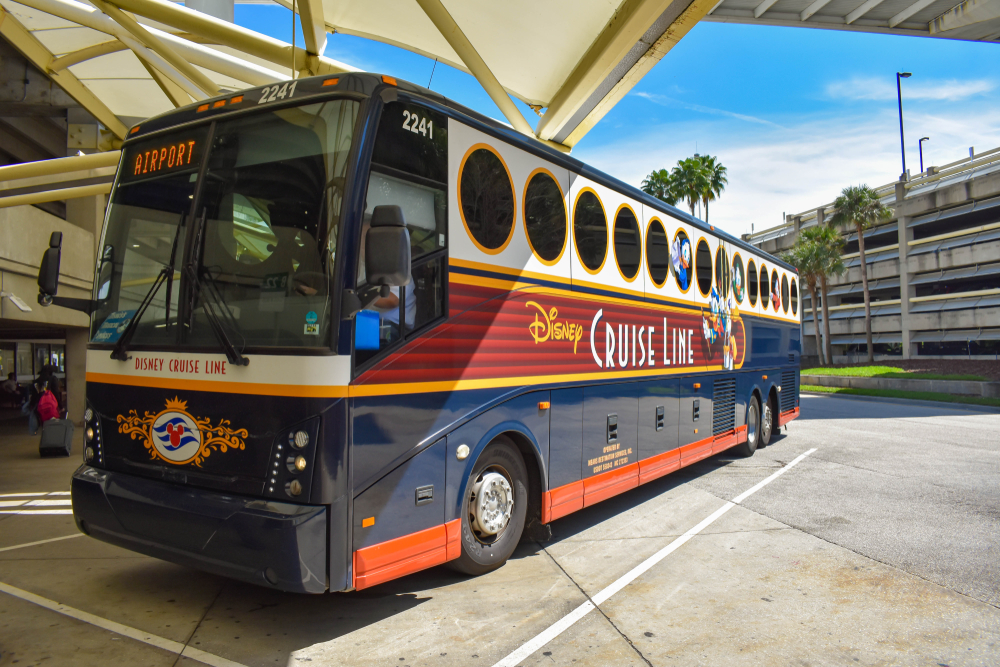 Is There a Free Shuttle from Disney World?
Unfortunately, there isn't a free shuttle from MCO airport to Disney World. There used to be the Magical Express service, but that program was discontinued. You will have to pay for transportation between the Orlando airport and Disney World now, no matter what type you choose.
Transportation Options for Getting to Disney from Orlando Airport
There are several different options for transportation from Orlando airport to Disney:
Shuttle Service
Uber/Lyft
Private vehicle services
Rental cars
Taxi/cab
Uber/Lyft from Orlando Airport to Disney
This might be one of the most popular choices for traveling from Orlando airport to Disney World, especially for those who commonly use rideshare services in their everyday lives and already have the apps downloaded onto their phones.
Since the ride from the Orlando airport to Disney isn't that long, the prices for both Uber and Lyft are fairly reasonable. During the morning or middle of the day, the prices start around $30 – making this possibly the cheapest way to get from Orlando airport to Disney.
Of course, prices will go up depending on what car you choose, whether you need a bigger vehicle or carseats, or if you experience surge pricing. Both Uber and Lyft hike their prices during busy times or later at night – and this can make a rideshare service not as affordable.
Shuttle Services Between Disney and Orlando Airport
There are two popular shuttle services that people use to get from Orlando airport to Disney World, and they are Mears Connect and Sunshine Flyer. Mears Connect is the same company that used to run the free airport shuttle that Disney used to offer, and Sunshine Flyer is a different company altogether.
Mears Connect
Mears Connect offers Standard and Express services, where Standard is a less expensive shared shuttle bus service, and Express is a more private (but possibly still shared!) van service.
Both of these services are located in the old Magical Express section of Terminal B. Prices for Standard are around $21 for an adult, and $15 for a child, one way. This service can take a long time depending on what stop number you are along the way, and pick-up for heading from Disney World to Orlando airport will be around 3.5 hours before your flight to insure time to pick up other guests as well.
The Express service is $250 for up to 4 people, and this service doesn't have other stops besides your hotel. It might still be shared though if someone else has booked Express.
The major pros for Mears transportation in Orlando is that they are great about delays, they text you to let you know when they are close for pick-up at your hotel, and their shuttles run 24/7 with no price hikes depending on time of day.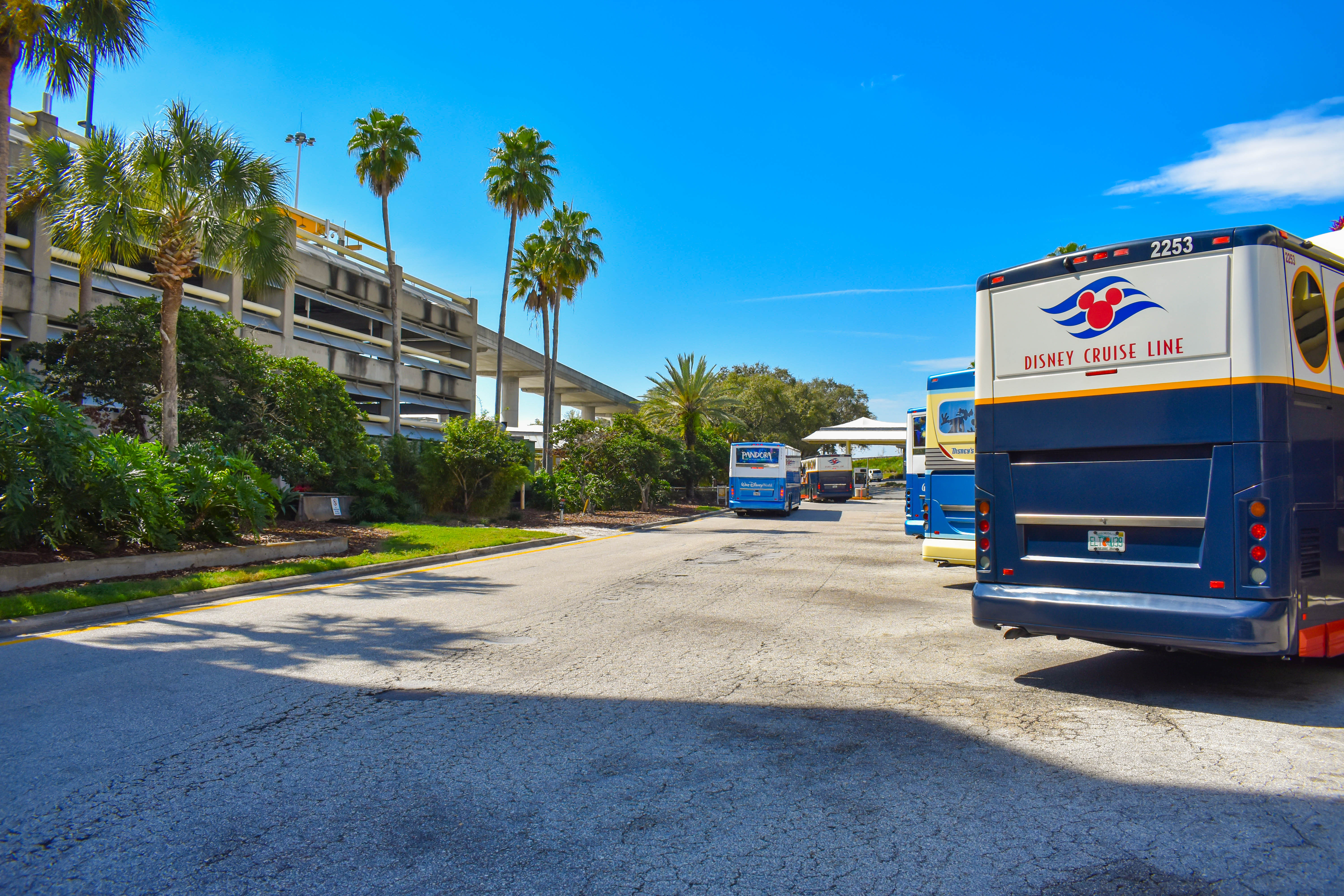 Sunshine Flyer
Sunshine Flyer, the other shuttle from Orlando airport to Disney also has shared and private services. Sunshine Flyer is the shared service, and the cost for this shuttle is $19.50 per adult and $12 per child. They are very cute buses and are train themed, which is fun for families with littles or kids who love trains.
Sunshine Flyer's service starts at 4am for flights beginning at 7:30am, and their last shuttle leaves the airport at 11pm. If you have a flight time outside of these hours, then Sunshine Flyer might not be for you. They also do not pick-up or drop-off at the new Terminal C – which Mears connect does.
They also make multiple stops as they shuttle you from MCO to Disney, and will get you to the airport for your departure around 2-3 hours before your flight time. If you don't want to make several stops, then you can choose Sunshine Flyer Direct for $120-$160 one way, depending on the vehicle that fits your needs.
Whether you choose Mears Connect or Sunshine Flyer, they are both fairly affordable and even offer discounts throughout the year. They'e great options for those who don't need car seats or accessibility options, as well as both companies offer seamless travel from Orlando airport to Disney.
You have to book them in advance so once you land, you just head to your pick-up area and get ready to start your vacation. These shuttles could be the best way to get from Orlando airport to Disney World, and they try to make it easy for guests.
Taking a Taxi or Cab Between Orlando Airport and Disney
Getting a taxi from Orlando airport to Disney could be one of the easiest ways to get to Disney World. There isn't any work you have to do before arriving at the airport, and there's no reservations needed for getting a taxi/cab. Upon your arrival, just head to the ground transportation area of your terminal, and look for a taxi.
Taxi/cabs are always waiting outside of MCO, and you'll be able to easily snag one and get started on your vacation. They will cost you close to double the cost of an Uber/Lyft though – with most guests who've used one say the cost starts around $70 one way.
This can also be a difficult type of airport transportation to Disney World depending on your family's personal needs. If you need carseats, or more space, then a taxi might not be the best choice.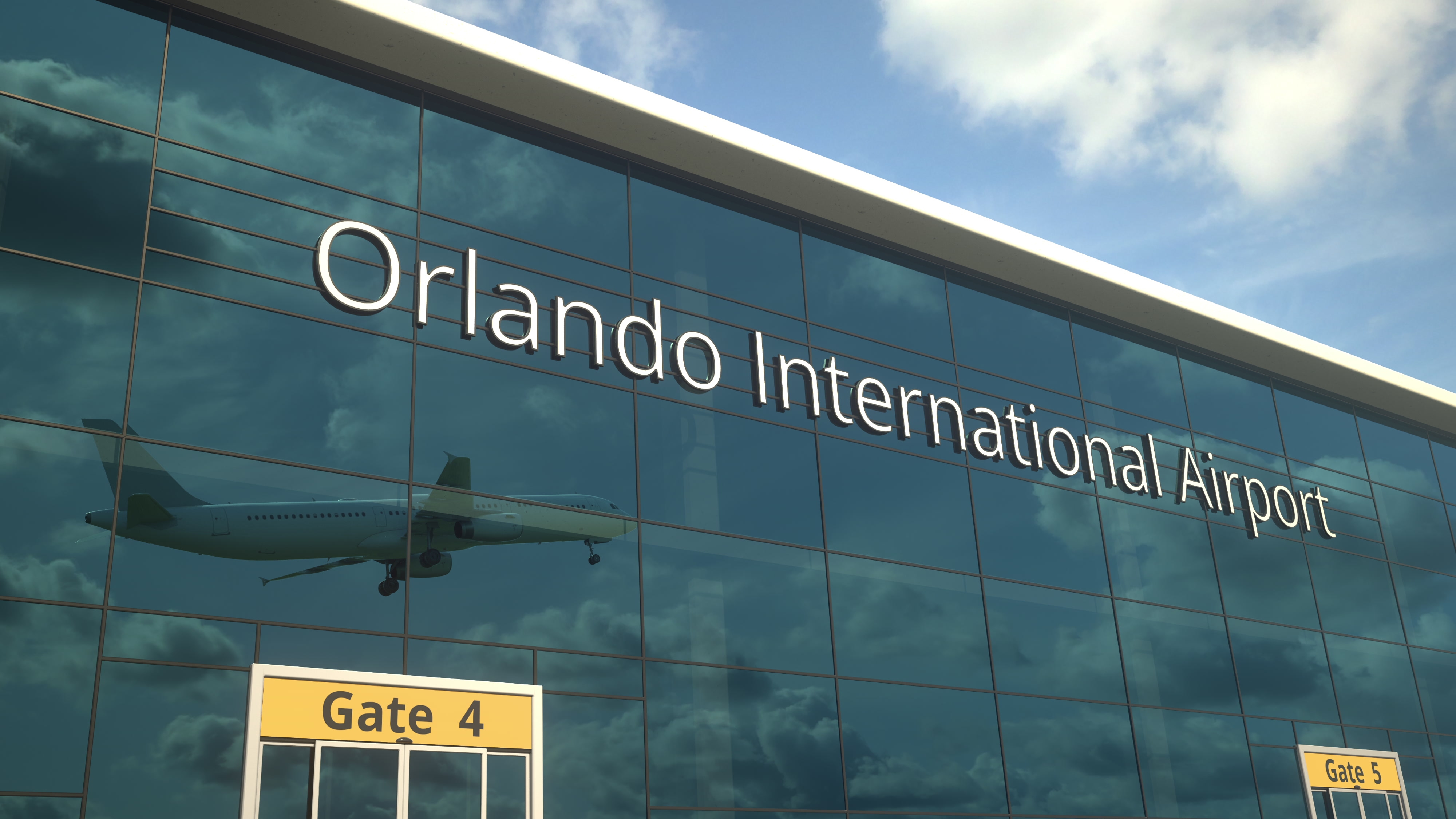 Private Vehicle Services from Orlando Airport
Of course, you can also hire a private vehicle service to get you from Orlando airport to Disney World. This guarantees that you don't make any other stops, you have enough space for your entire family, and you don't have to spend any time searching for a taxi for hire once you arrive. But, this is one of the most expensive types of Disney airport transportation.
There are several popular private vehicle services that guests use to go to Disney World, so we will discuss a few of the most popular and highly rated here.
Happy Limousine
Happy Limo is a highly rated private vehicle service that offers transportation for anywhere from 8-20 passengers. Prices range from $65 to $175 an hour, but it might be worth it if you're traveling with a big group and want them to stay all together.
Happy Limo will also take you to Universal Studios, International Drive, and Port Canaveral to get on the cruise lines.
Away We Go
Another popular company to get from Orlando International Airport to Disney is Away We Go. They offer complimentary carseats, luggage drop-offs and pick-ups so that you don't have to handle your luggage at all, and it's entirely private for groups of 1-11 passengers.
Away We Go is $99 one way, and they will also take you to other Orlando locations besides Disney World.
Tiffany Town Car
One popular vehicle company for transportation from Orlando airport to Disney is Tiffany Town Car. They are an extremely popular choice because they offer a free 20-minute grocery store stop on all their trips, and this is great for families who need to pick up last minute items and food, and didn't choose to get anything shipped to their resorts.
They also offer multiple vehicles and carseats, so they can accommodate different sizes of families and groups. Prices range from $95 to $150 for one way transportation.
The Magical Express
Not to be confused with the defunct free shuttle service, The Magical Express is a private vehicle service started by former Disney Cast Members. They offer both shared and private services. The shared rates are $75-$140 one way based on the number of people. The private rates are a flat $190 for up to 13 people.
Much like the surge pricing of Uber/Lyft, prices for The Magical Express go up during peak seasons, holidays, before 7am and after 7pm.
Minnie Van
For those Disney World guests that are staying Club Level in the Deluxe Resorts, you can book a Minnie Van for your type of Disney airport transportation. It's $199 one way, carseats are available, and the driver is a Disney Cast Member.
Unfortunately if you aren't staying Club Level, then this isn't an option right now.
Renting a Car at Orlando International Airport
This may be one of the easier ways to get transportation from Orlando airport to Disney, but it's not going to be one of the most affordable. Renting a car will cost anywhere from $350-$500 for a week, and like a lot of the other services, it all depends on car types and needs. You will also need to have insurance, refill the car with gas before returning it, and it's a good idea to pre-pay your tolls when you reserve the car.
Each terminal at MCO has car rental desks, and those lines can be very long and it can be busy. It's a great idea to book your car in advance on the Orlando International Airport website so that all you have to do is go straight to your rental upon arrival. It's also wise to use any type of discounts you might be eligible for, like from Costco/Sam's Club.
Renting a car can be a great option for getting from the Orlando airport to Disney, but it might not be right for everyone. If you don't plan on driving to the parks or off of Disney property, you might not need to have a car during your entire stay.
Disney offers great transportation options on property, and it might be cheaper and easier for you to use another form of airport transportation to Disney World. You will also have to understand Disney parking in order to get around the resort in your rental car.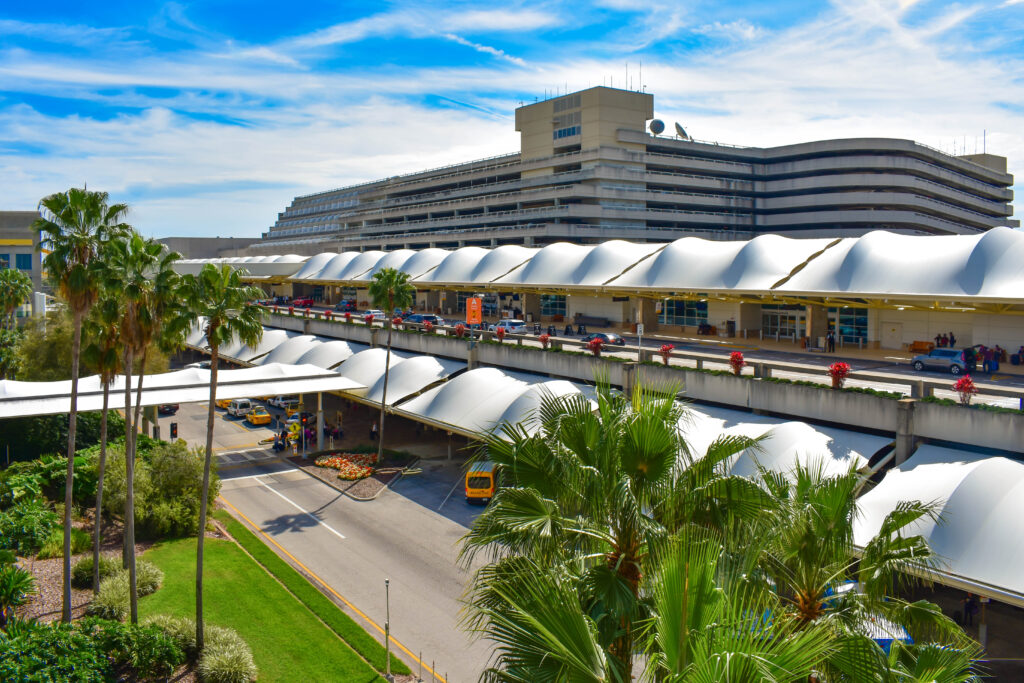 We hope that our breakdown of the types of transportation to get you from Orlando airport to Disney World helps you figure out what the best option is for your family. Since it's not a huge distance from Orlando airport to Disney, we definitely think it's a great idea to choose whatever the cheapest and easiest form of transport is best for you.
What type of transportation from Orlando airport to Disney World have you used before? And which is your favorite? Let us know in the comments!