Whenever you think of Universal Studios or Islands of Adventure, you probably automatically think of magic, food, Harry Potter, superheroes, and of course the best rides at Universal Orlando!
We all know we love the magic of Disney, and the thrill rides at Disney, but we want to make sure you can enjoy all Orlando has to offer, including other theme parks. So we are bringing you this list about Universal!
Do you want to know the top universal Orlando rides? How about the best Islands of Adventure rides? We have got you covered! With so much to do and see– from shows to shops to thrill rides and even great restaurants– you don't have a lot of time to waste in the parks.
Thus, we want to ensure that you have an article that focuses on all rides at Universal that are worth the wait! Obviously, Universal Orlando has two parks to offer. These provide great (and some rubbish) rides. Take a look at this article and find out what is best for you and your adventure! Think of it as your Universal Orlando Guide!
If you are having a hard time choosing, make sure to check out our detailed and honest post about Disney World Vs Universal Studios!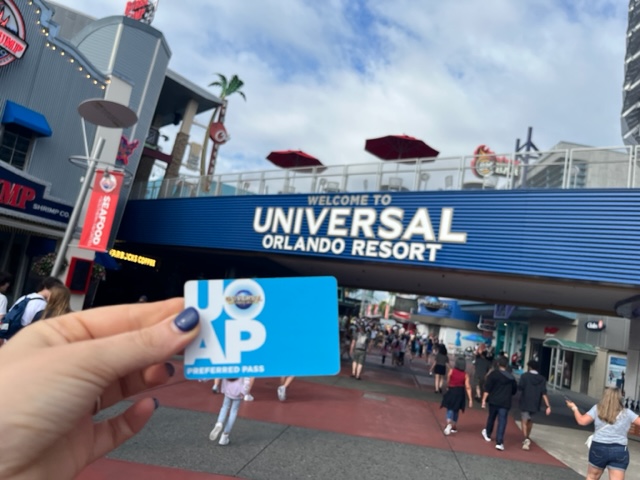 How Many Rides are at Universal Studios Orlando?
There are currently 48 rides at Universal Studios Orlando! These, as mentioned earlier, are divided into two parks. And they are also divided by category.
There are tons of rides for children– like the Cat in the Hat– but there are also many thrill rides. Most rides are also easily accessible, but some are easier to get on than others.
Just make sure to check for updates when some rides are down for maintenance, and keep up to date with the things that are changing! For example, the famous Shrek 4D ride is now gone, but something exciting is being built in its place! (More minions for the kids?!).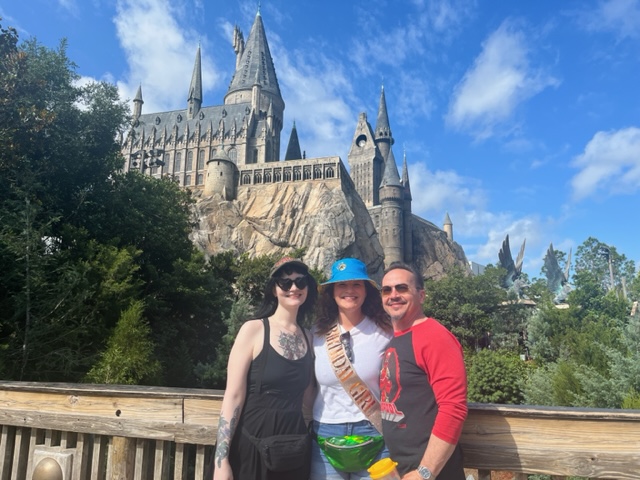 What is the most intense ride at Universal Studios Florida?
Obviously, the most intense ride at Universal Studios is dependent on your opinion. If you are determining intensity based on speed, Jurassic World's Velocicoaster reaches 70 miles per hour.
However, the Incredible Hulk reaches 67 miles per hour and has intense g-forces. Other fast and intense rides include Hollywood's Rip Ride Rockit, and Hagrid's Magical Creatures Motorbike Adventure! Think of all the Universal Orlando roller coasters as intense!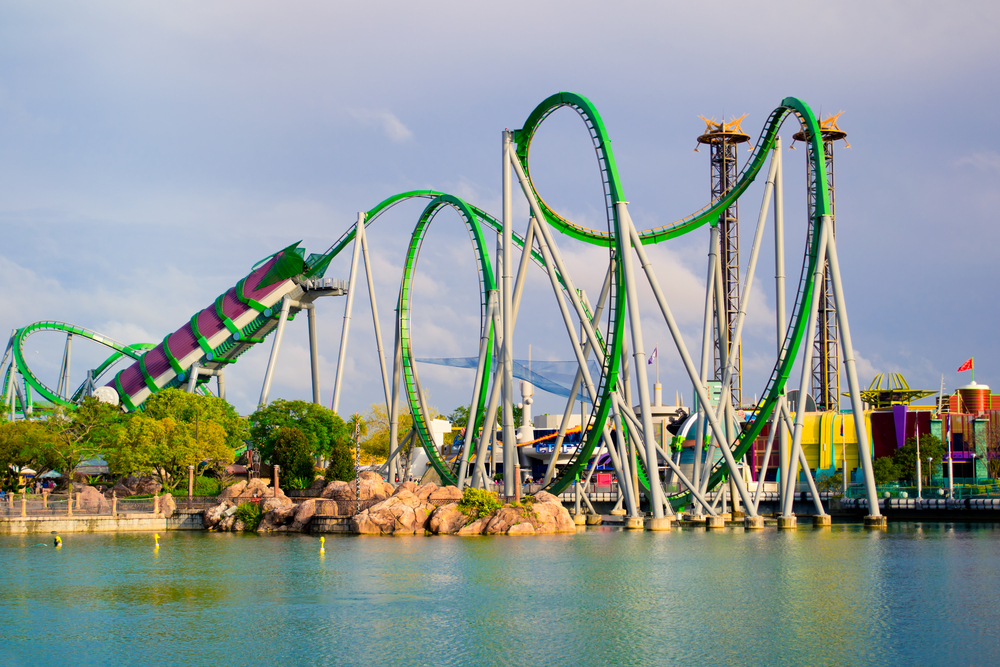 Best Rides at Universal Studios
Harry Potter and the Escape from Gringotts
Of all the things to do in Universal Studios, make sure you look in Diagon Alley! On a journey through the "safest place on Earth" make sure you are ready to pull out your wand and swish and flick. Those wands help make this one of the best Universal Orlando rides!
The magic of HP feels even closer as this indoor roller coaster dips you through the tracks, and stalls at screens to show some of your favorite characters as they come to life. Be ready for fire-breathing dragons, wizards, and trolls!
This makes our list of one of the best rides in Orlando theme parks!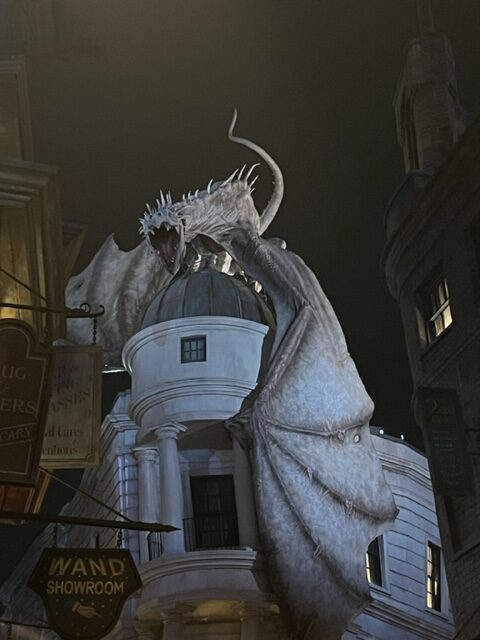 TRANSFORMERS The Ride 3D
Of all rides at Universal, make sure you know the best attractions at Universal studios. Transformers just so happens to be one of them. Not only does the theming of the movies translate well into the design of this ride, but the motion-stimulation will always have you on edge.
Join Optimus Prime and Bumblebee on a daring mission to defend Earth. Put on your 3D classes and enjoy this war between robots and humans. It's all-out: autobots vs. deceptions. You're right in the middle of it!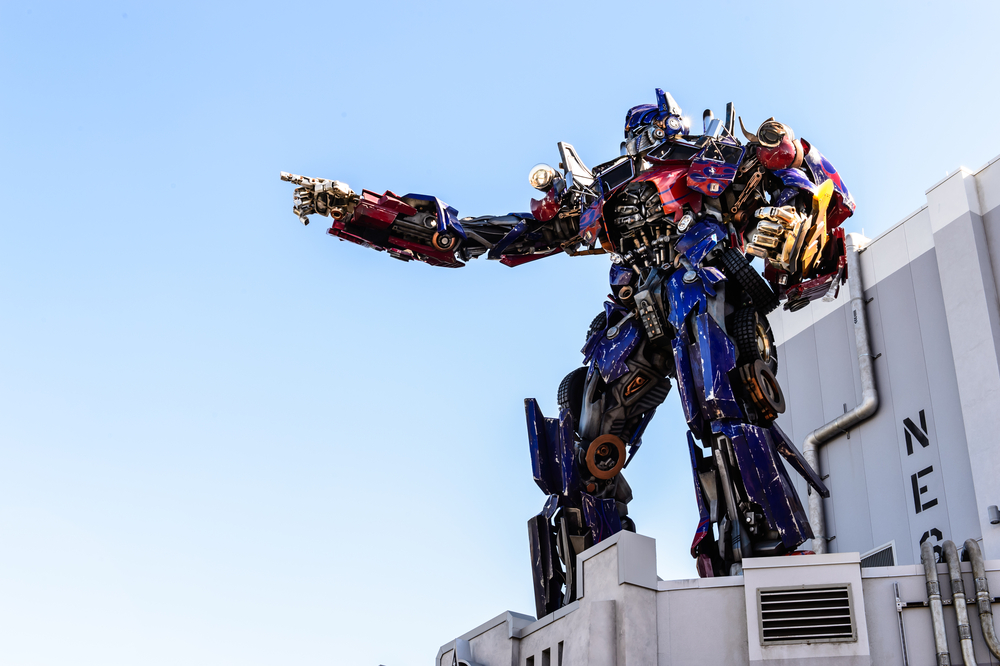 Revenge of the Mummy
We all know and love classic movies– especially the classic horror movies. Of all Universal Orlando thrill rides, take a step back in time for this classic with the mummy! Journey through the myths of ancient Egypt. Just remember that "it's a trap!"
You will hurl around in darkness, dusty rails, and plunge into fires on this famous ride. The references to the movie will leave you smiling, but you will also come face-to-face with your fears. And don't forget Brandon's cup of coffee!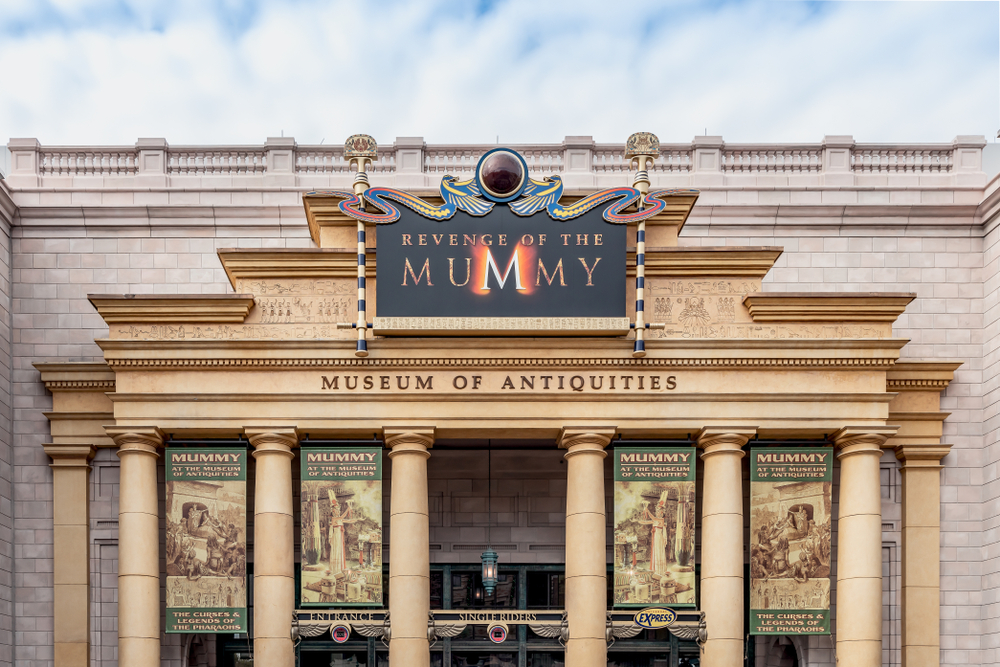 Men in Black Alien Attack
Men in Black, Alien Attack is out of this world– literally! Aliens have attacked the earth, and you and your crew are required to go through shooter's training to help stop the takeover. Save the planet!
Grab your blaster and defend New York on this ride that almost acts like a video game. This ride is super kid and family friendly. The motion simulator isn't overwhelming, and who doesn't love friendly competition. Just don't push that red button (unless you know when to!).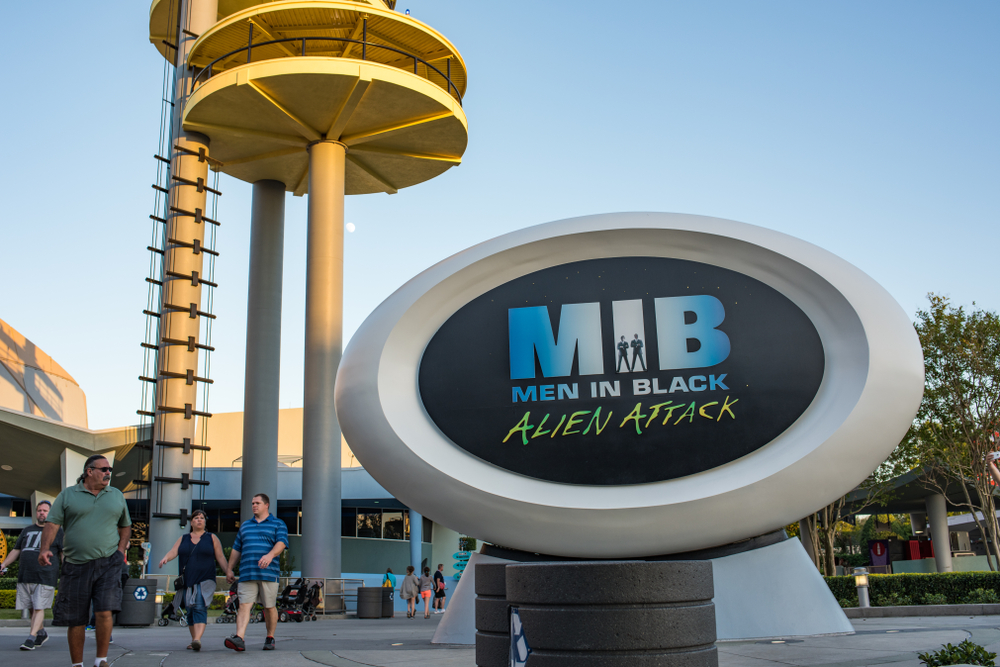 Hollywood Rip Ride Rockit
Ready to be 17 stories tall? No? Me either. This radical rollercoaster is one of a kind. It is one of the tallest thrills in Orlando, making it one of the top Universal Orlando rides. You will probably see this ride as one you must do on a Universal Orlando thrill rides.
Maxing out at about 65 miles per hour, this ride twists and turns, and drops you though an intense journey. Don't forget to pick your song that plays during it, however! This unique feature helps curb the anxiety of that straight incline at the beginning of the coaster.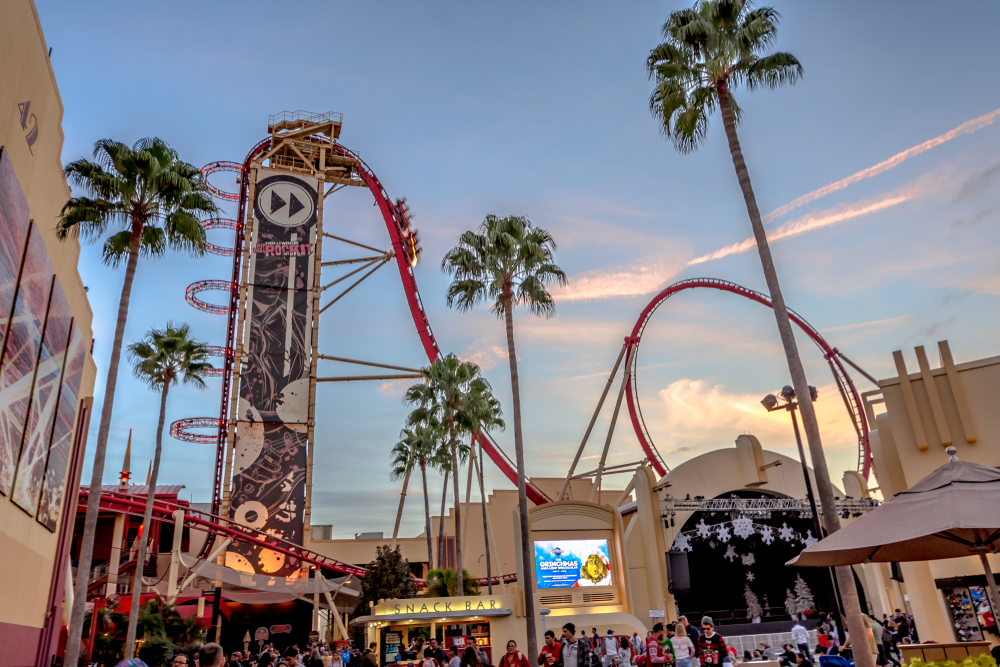 Worst Universal Orlando Rides
The Simpson's Ride
Although this is a personal opinion, we think that the Simpson's ride is never worth the wait. Joining Homer, Marge, Bart, Lisa and Maggie may be fun, and Springfield does make for adventure, however the screen in this ride is overwhelming. In fact, many people agree that on the Universal Orlando rides list, Simpson's is the most nauseating ride around.
That's right, the 4D experience moments can cause some serious overstimulation. The sounds, movement, smells, and bright lights is a lot all at once. Make sure to be prepared for this screen simulator. And don't eat a donut or drink a Duff beer before going on.
Fast and Furious- Supercharged
When you're here, you're family. Wait. No, that is Olive Garden's slogan. But when you are on Fast and Furious, you'll be so confused with the plot of the ride that you won't even know which slogan is which.
Technically you are part of the family as you buckle up alongside Dom, Letty, and the gang. But this motions simulation ride through is just… boring. Not much happens for the long wait. And the visuals aren't great. Honestly? The actors in the queue are the most entertaining part.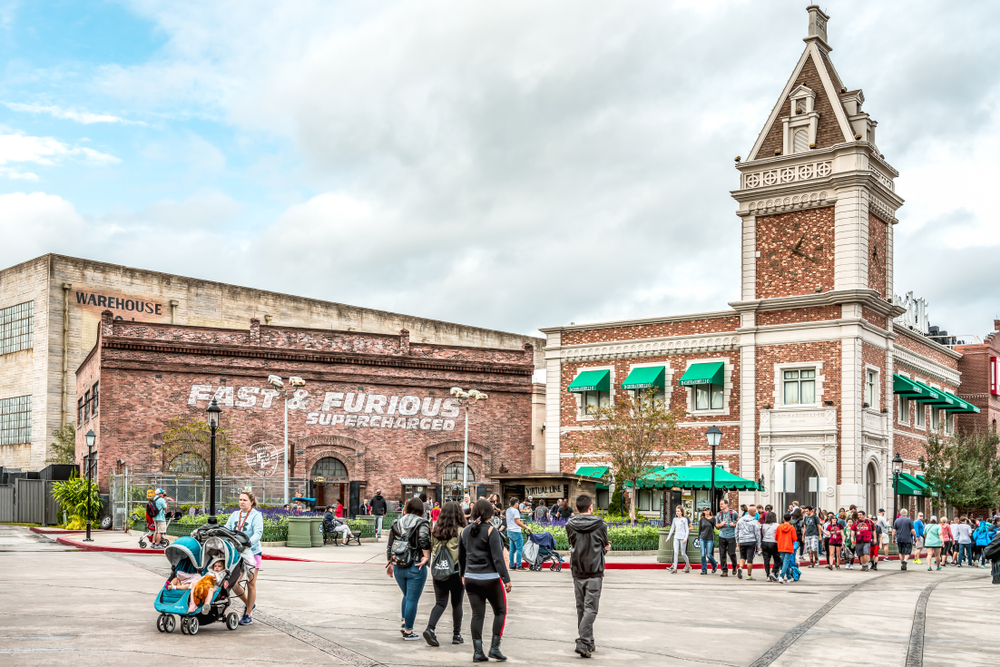 Race Through New York Starring Jimmy Fallon
Take a trip to the Big Apple… and the moon? And the ocean? We all love and know Jimmy Fallon's quirky humor, but this doesn't translate well into the ride. As you sit in a "flying theatre" you'll get to race through New York with Jimmy.
While cute, soaring above skyscrapers and then racing back into the Fallon studio just seems extreme. There isn't anything special about this ride, except the interactive queue that has live performances from the show. Say hi to hashtag panda, but don't waste time waiting for this ride.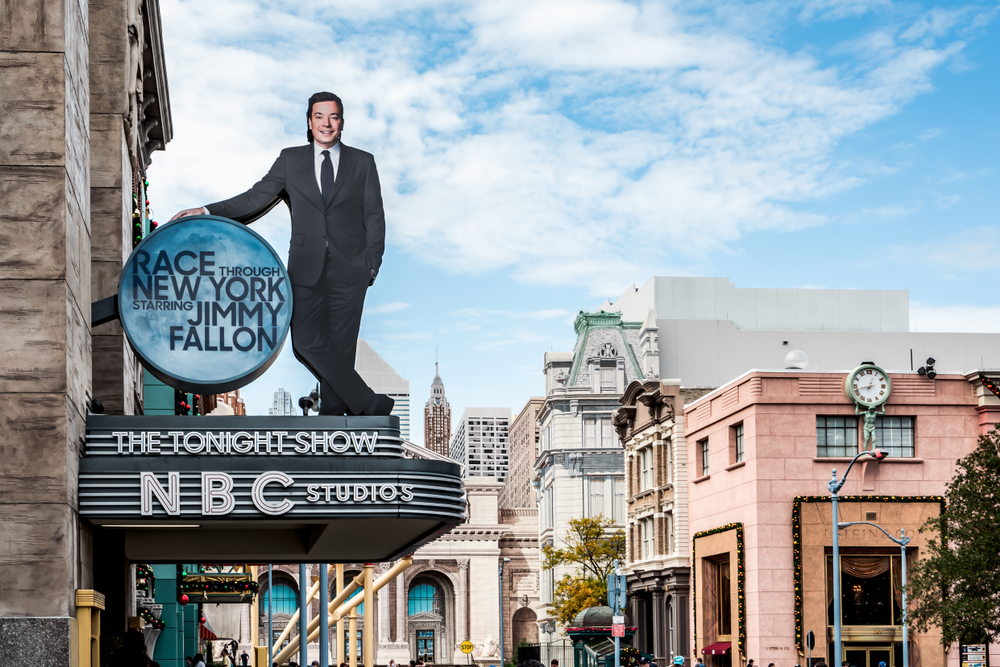 Best Rides at Islands of Adventure
Jurassic World Velocicoaster
Hold onto your bums, because with an intense launch, a constant high speed, and many tall drops and corkscrews, Velocicoaster is the best coaster at Universal Orlando.
Feel the thrill while you speed alongside a pack of velociraptors in this new ride. Enjoy the zero-G stall, a barrel roll, and the 80 degree drop from 155 in the air. Don't worry– the Dinos don't bite! This is one of the best rides at Islands of Adventure!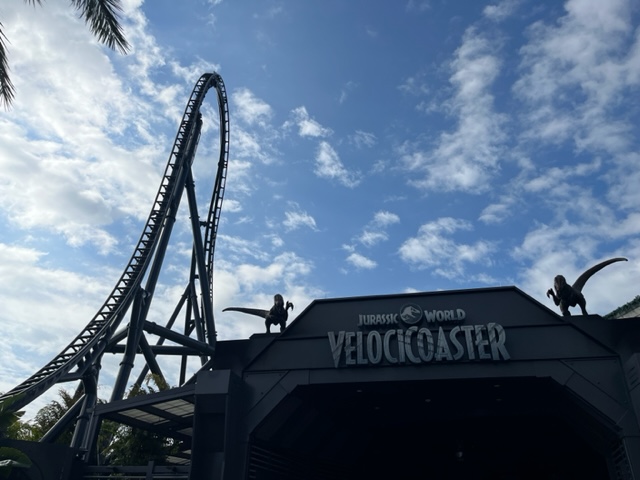 Hagrid's Magical Creature's Motorbike Adventure
Of all the Harry Potter Rides at Universal Orlando, Hagrid's is the best. Feel the magic of a bike and side cart as you travel through a forest on this ride. This themed ride features tons of drops, twists, turns and launches.
You will be propelled! And dropped! So hold on tight and keep an eye out for that Devil's Snare. This is one of those best rides at Island of Adventure Florida that you will want to ride over and over again. And best yet? It is perfect for every type of ride: kid, adult, thrill seeker, etc.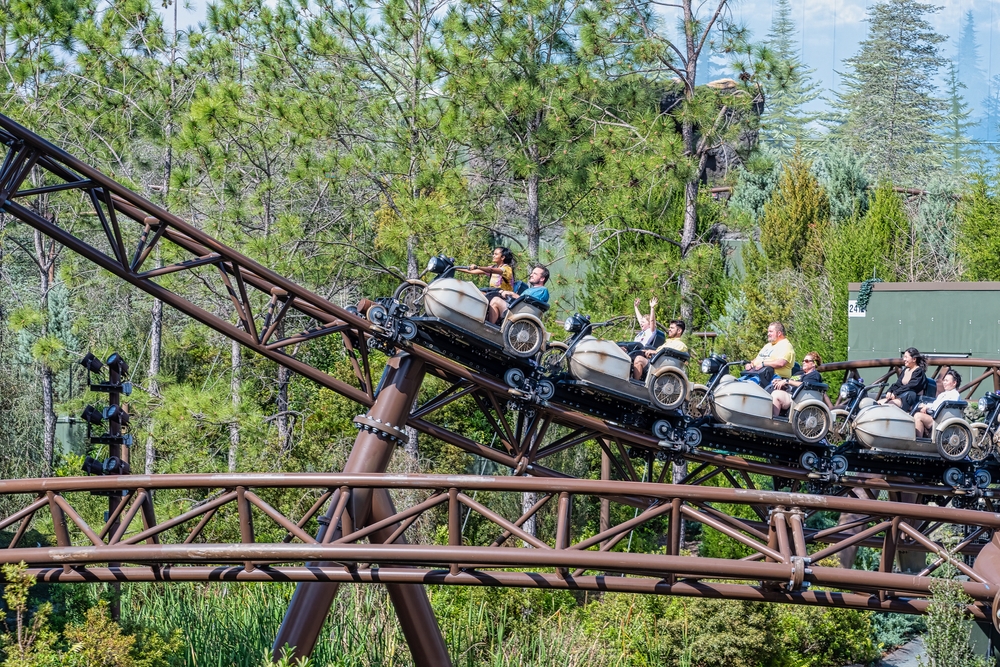 Harry Potter and the Forbidden Journey
The universal islands of adventure rides are always iconic, but what makes one more iconic than literally being inside Hogwarts?! Immerse yourself in the castle and the wizarding world itself as you travel along with familiar characters.
Fight dragons, battle spiders, and even fly on a broom! This ride is not for the faint of heart– you get up close and personal with many of the creatures on this thrilling adventures. Just know that of all Universal islands of adventure rides, this is detailed and a must see.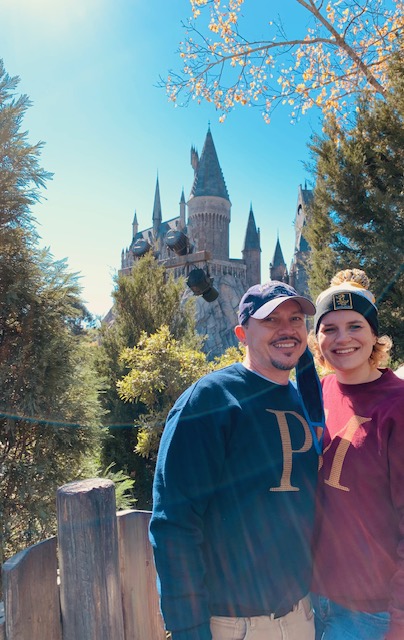 The Incredible Hulk Coaster
We have talked a lot about the rides at Universal Studios, but what about the best friends at Islands of Adventure Florida? Make sure to check out the Hulk! Adrenaline-junkies will have a great time on this coaster. It is one of those Universal Island of adventure rides that takes your breath away.
In fact, this is a scary ride, reaching speeds of 67 miles per hour. With a breathtaking launch and tuns of turns and loops, this coaster smashes all other rides. It is not for the weak hearted, however. But we still want to include it on the list of rides at Islands of Adventure you want to check out.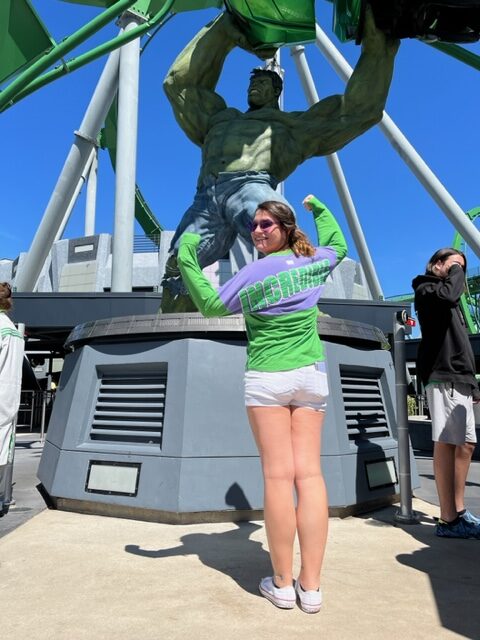 Flight of the Hippogriff
Looking for an easy ride? Maybe a kid friendly ride? Young Potter fans can join in on the magical experience on the Hippogriff. This gentle coaster is made for those who may not enjoy a big thrill.
Swoop through pumpkin patches, Hagrid's hut and enjoy a great a view of Hogwarts. And don't be surprised when you see a Hippogriff at the end!! Glide and fly away!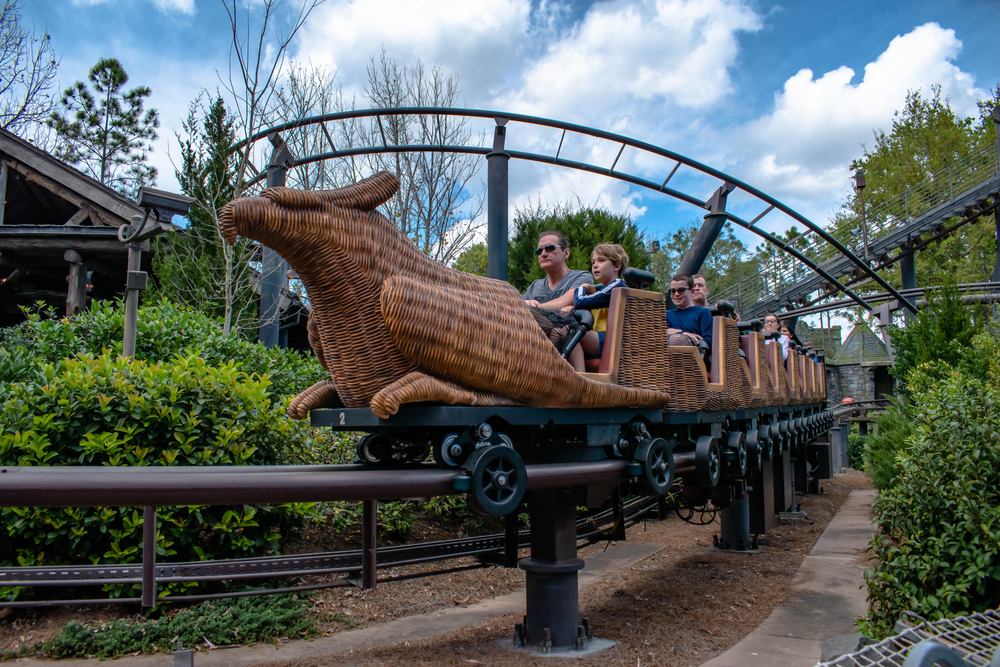 The High in the Sky Seuss Trolley Train Ride
Of all things to do in Islands of Adventure, we want to make sure that we are also including kid friendly rides! Or rides for those who don't love the big thrill. Thus, we are putting you in Seuss land!
The High in the Sky Seuss Trolley gives guests a great view of the park while also allowing everyone to tour the wacky world of Seuss. A gentle ride and slow journey above the things below allows kids and guests alike to delight in the colorful section of Seuss Landing.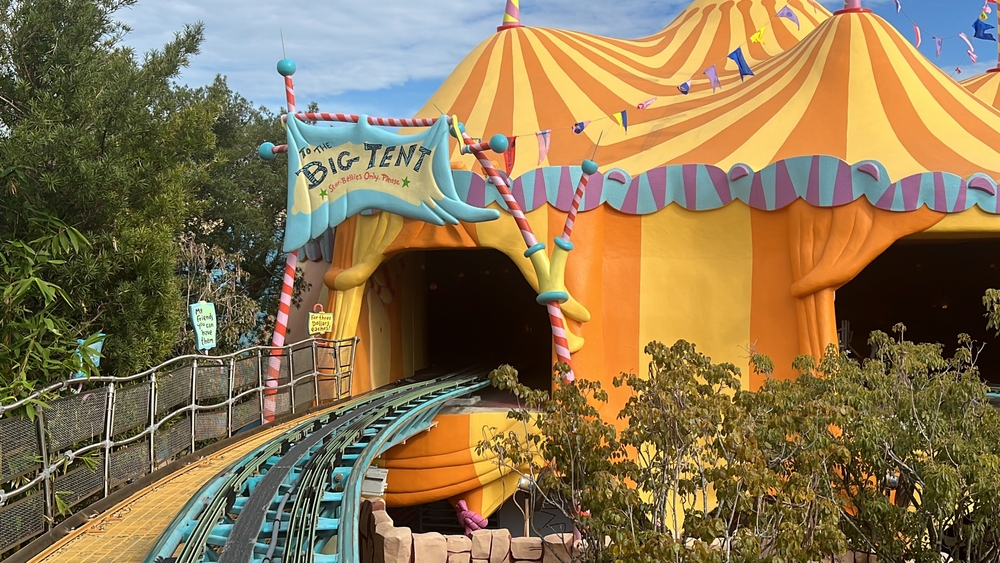 Worst Islands of Adventure Rides
Doctor Doom's Fearfall
This is a hard one. We love the fast thrill of this ride. I mean you are literally space shuttle launched into the air! It is a white-knuckle ride, however, the wait isn't worth it. The ride itself is super short.
Plus, if you don't love the anticipation of being shot into the air, then this really isn't for you. Plunging back toward Earth at high speeds may just not be for everyone. The queue itself is also quite boring. Skip and go see something else!
The Cat in the Hat
While the nostalgia is fun, the Cat in the Hat in Suess landing has definitely not aged well. The animatronics are looking rough, and honestly, Thing 1 and Thing 2 are probably scarier than half of the things at Halloween Horror Nights.
There is some creations in the colorful made of Dr. Seuss' characters that are entertaining. But the track is slow, and while it is a kid's ride, we don't know if kids will even enjoy this storybook-come-to-life-ride. You'll see this ride mentioned on those list or rides at Universal Studios Orlando that aren't worth the wait.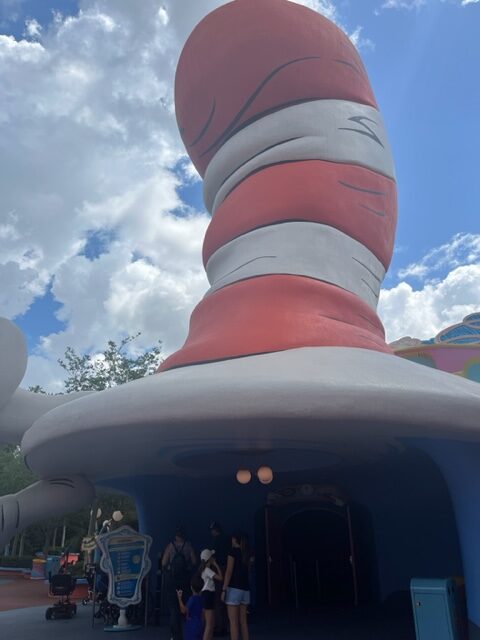 Skull Island: Reign of Kong
We all love King Kong, but the classic King Kong is no more in Skull Island. Instead of our monkey friend climbing towers, he is now fighting dinosaurs? The motion simulator is more entertaining than the one on Fast and Furious, but it is the same thing essentially.
The one cool thing about this ride is definitely the huge animatronic at the end. Watch Kong come to life, but otherwise, don't wait super long for this ride. Oh, and hold on! You'll bounce around a lot on this bus journey.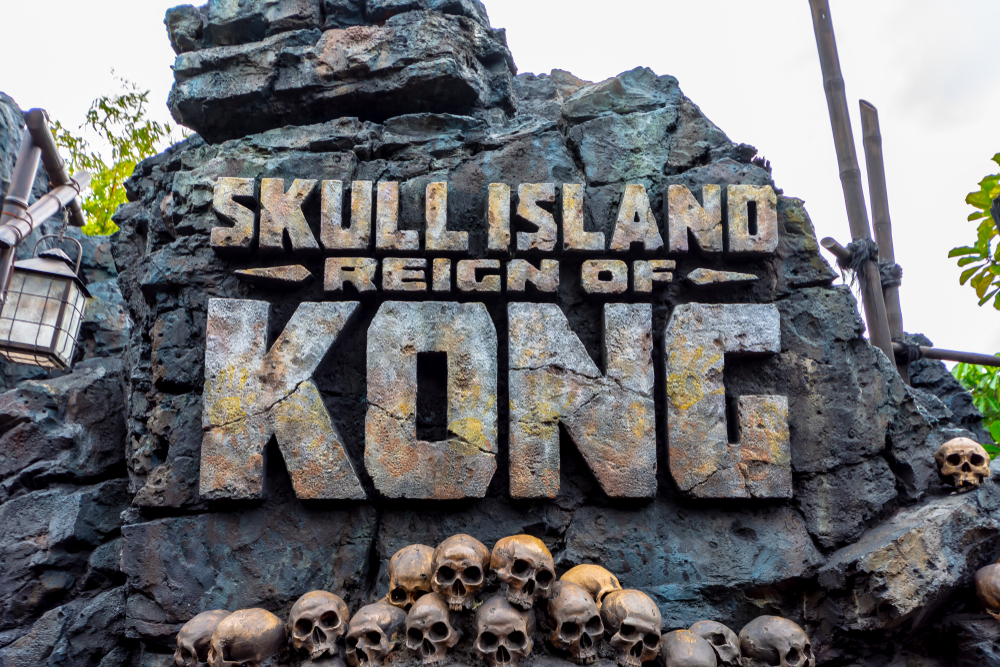 And there you have it folks! The best rides at Universal Orlando you don't want to miss. And the worst rides too! Obviously this list of best rides at Universal Studios Florida is based off of opinion, so you'll have to ride and make decisions yourself, but use this guide as help if you are short on time at these magical parks!
And don't forget, there is always more to do in Orlando than theme parks: so check out a list of things to do in Orlando that go beyond Universal, Disney and more!