Whether we live near Orlando, visit the parks often, or are just providing recommendations to friends and family, the ultimate consideration is: Disney World vs. Universal Studios. When considering things, you may ask questions such as "Is Disney World more crowded than Universal?" or "Is Universal cheaper than Disney?"
With all these questions circling your head and possibly influencing your decisions to purchase annual passes or visit while in vacation, you may need some direction! Thus, we are here to help.
This article will talk about Disney vs. Universal. We will go into depth about prices, similarities, and differences, and make sure you feel well-prepared to make a big decision! So keep reading: both parks are magical, and the choice is yours!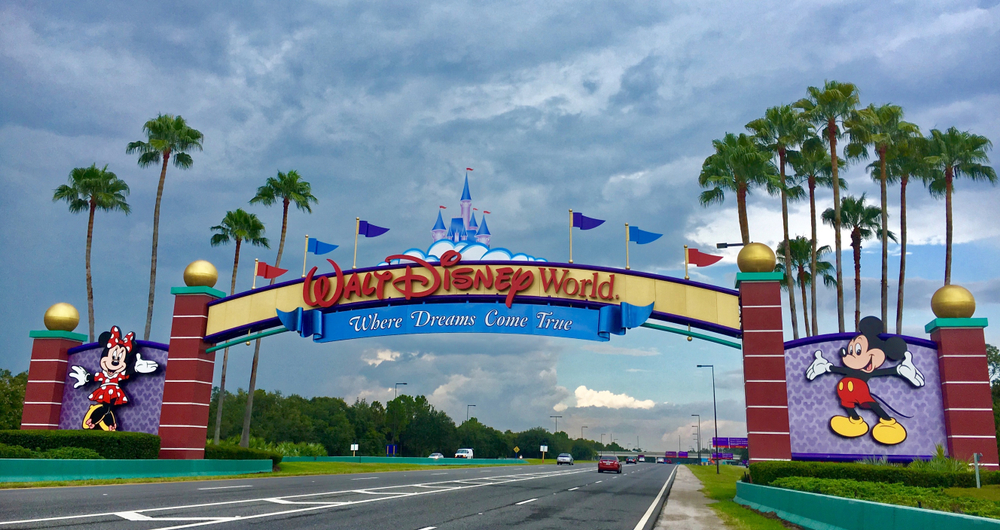 Disney vs. Universal: The Similarities
Both have Fantastic Transportation Systems: While Universal is the smaller park, naturally making it easier to navigate, this park is walkable and features complimentary bus and water taxi transportation. Disney, while being more spread out, is also easy to navigate due to their buses, water taxis, monorail, and the skyline!
Both Have Gorgeous On Site Resorts: Disney or Universal is a difficult decision, and the resorts on site don't make any decision making easier! Both parks feature stunning on site resorts. Disney may have a few more iconic ones, such as Animal Kingdom's Lodge, but Universal also has resorts on site. Staying on site gives you discounts and easy navigation/transport!
Both Parks Have Immersive Themes: Universal or Walt Disney World boils down to one thing: nostalgia. What are you more nostalgic for? Harry Potter? Princesses? Avatar? Star Wars? Jaws? ET? Your preferences make a difference, because the rides, the parks, and the worlds are SO immersive for the fans.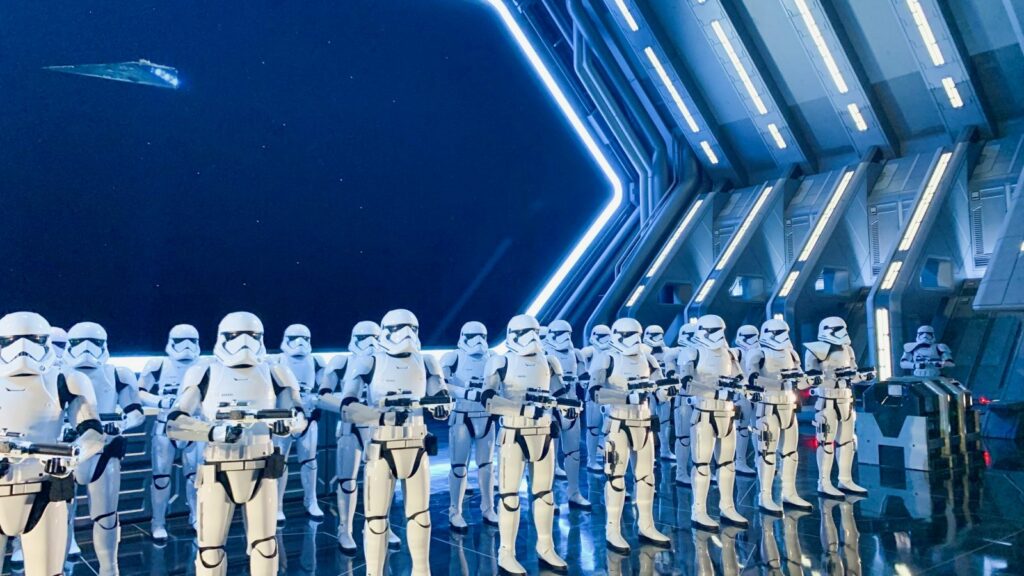 Both Have Multiple Parks: Both Disney and Universal feature multiple parks. Disney has: Magic Kingdom, Epcot, Animal Kingdom and Hollywood Studios. They also have water parks like Typhoon Lagoon. Universal has two theme parks: Universal Studios and Islands of Adventure. Their water park, Volcano Bay, is also great. Universal also plans to expand in the near future with Epic Universe.
Both Have Good Restaurants: What I love most about Disney and Universal is that they both offer fantastic food options. Whether you're visiting during a food and wine festival, or going to a sit down restaurant like Mythos, or just enjoying a quick service hot dog, both parks respect dietary restrictions and have good food! They are accommodating and tasty!
Both Offer Multi-Day Passes: When looking at Disney World vs. Universal Studios Orlando, know that their passes and tickets are very similar. Both parks offer some form of express pass to skip the lines, both offer annual passes, and both offer multi-day tickets that can allow you to park hop from park to park. Things like the 2-park, 1-day ticket are something to check out!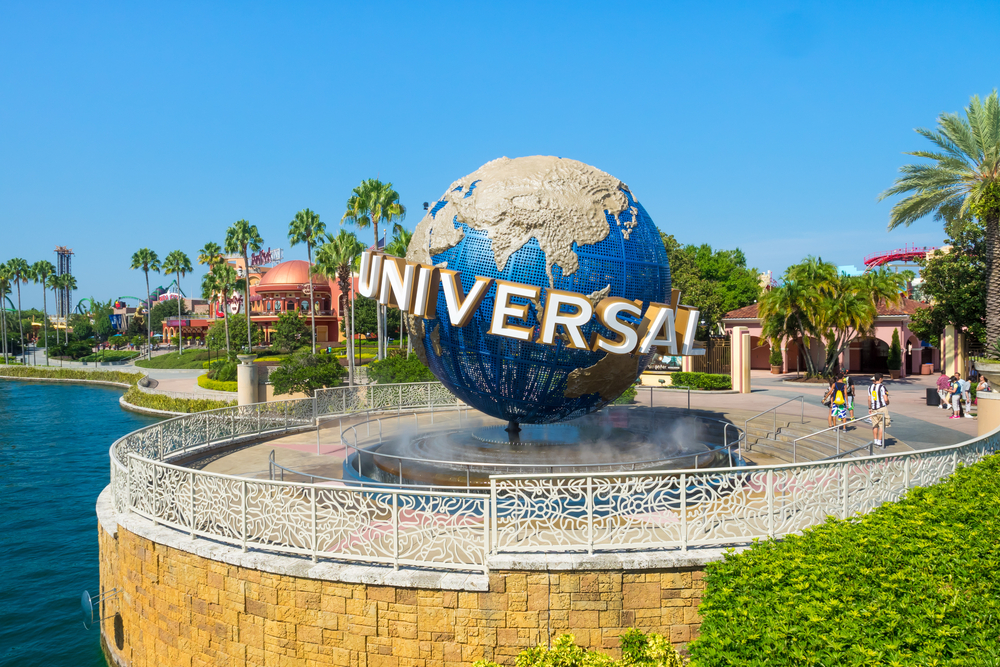 Disney Vs. Universal: The Differences
Price: One of the main differences between Universal and Disney is the price. Disney is, generally, more expensive. From food, to day ticket prices, to hotels, you'll spend more money at the Disney parks. For example, for a 3-day ticket with park hopping you'll spend $334 at Universal, and $479 at Disney. For hotels, the cheapest Universal Studios hotel is $743, while Disney's is $863. These Disney vs. Universal prices are something that may influence your visits, so save up and do you research!
Harry Potter vs. Star Wars: We often get asked which park has better "magic." Honestly, it depends on the person. Both immersion worlds have magic. I, personally, grew up on Harry Potter, so I feel more connected to Universal. But this doesn't mean that I don't appreciate and love walking in and seeing Storm Troopers surrounding the Millennium Falcon.
Crowds can Vary: As a rule of thumb, you will find that Disney always has a bigger crowd. Specifically, Magic Kingdom will always be the most crowded. However, specific areas of Universal do tend to crowd more: Hogsmead, in particular, can get tight, especially during the Holidays. Consider this when you ask "Is Disney World more crowded than Universal?"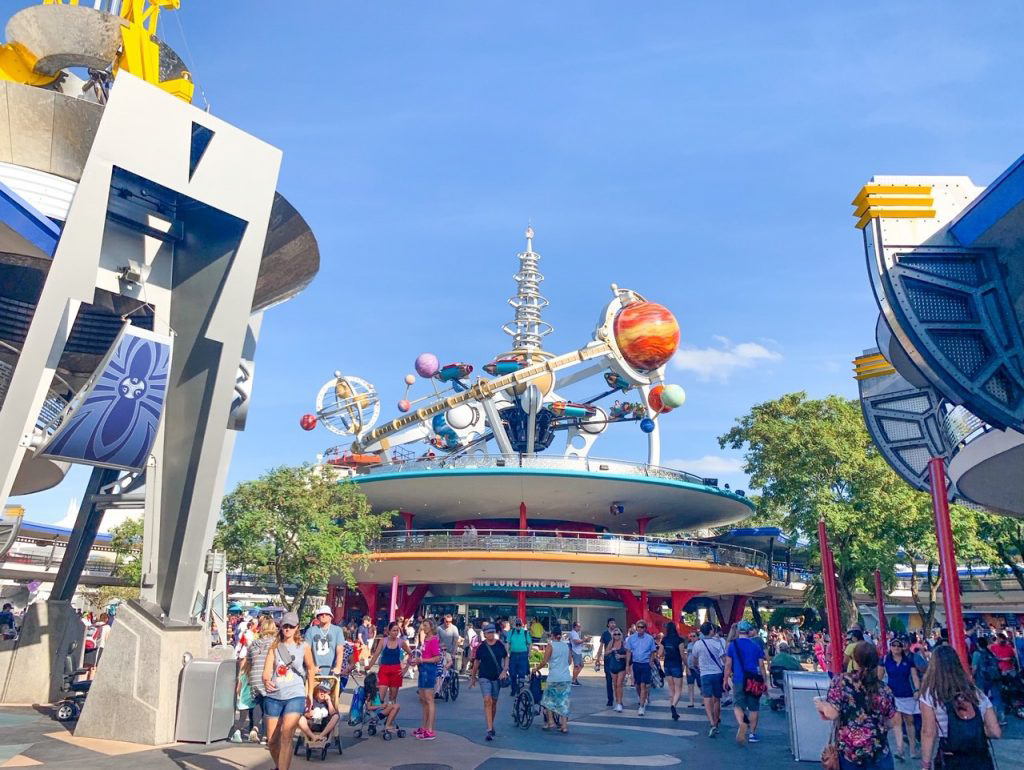 Types of Rides: Is Disney or Universal better? Again, depends on what kind of rides and nostalgia you like! Universal specifically has thrill rides: Hagrid's Motorbike Adventure, The Incredible Hulk, Rip-it Rocket, and Velocicoaster are intense coasters. Uni is also more screen-heavy on their rides. Disney, however, is much more family-oriented, and features more immersion experiences with rides like The Flight of Passage.
Entertainment: I think it is also important to note that Disney World features more shows and live entertainment. From the parades, the Beauty and the Beast Live, Frozen Sing-Along, or even the Lino King, the shows cannot be beat. Universal, however, features more live, ticketed events, like Halloween Horror Nights and Rock the Universe, rather than sit down shows to enjoy at the park.
Size: Is Universal Cheaper than Disney? Yes. And this boils down to the differences of the sizes of the parks. Universal is only 840 acres, while Disney covers over 27,000 aces. Of course, this also is impacted by the 4 theme parks at Disney, plus the resorts, and the Disney Springs shopping area. But nevertheless, size does matter!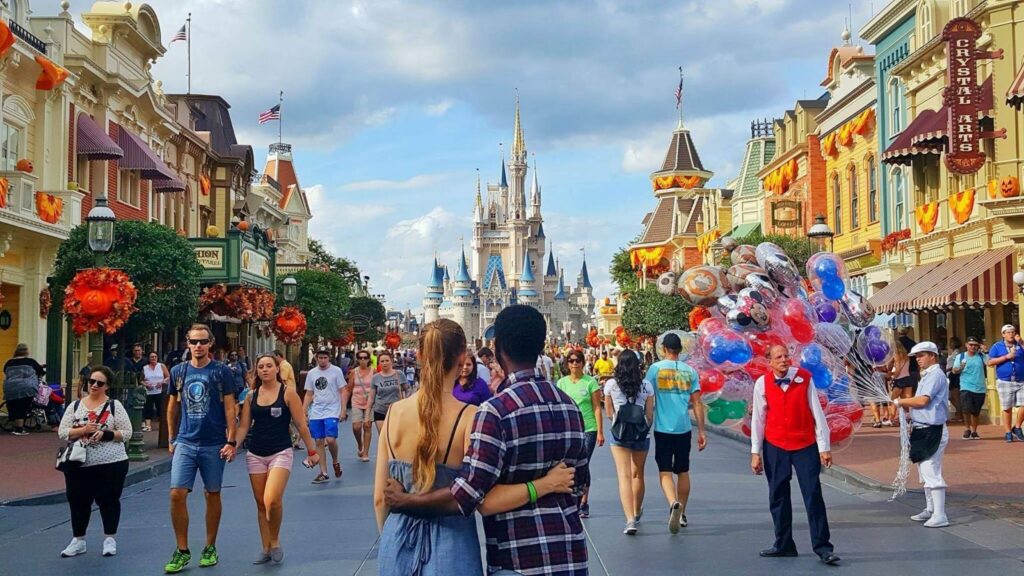 Fast Passes at Universal Vs. Disney
At Disney, you can purchase Disney Genie + to reserve an arrival time at more than 40 attractions at Disney World. This Lightning Lane entrance helps you bypass the standby queue. You get on your favorite rides without a lengthy wait, but you do have to pay between $15-$22 per person, per day.
At Universal, you can purchase an express pass. This express pass is just a one-size-fits-all all– and it is a pretty penny. But, similar to Disney's Genie+, you can get in the express lane and surpass the lengthy waits!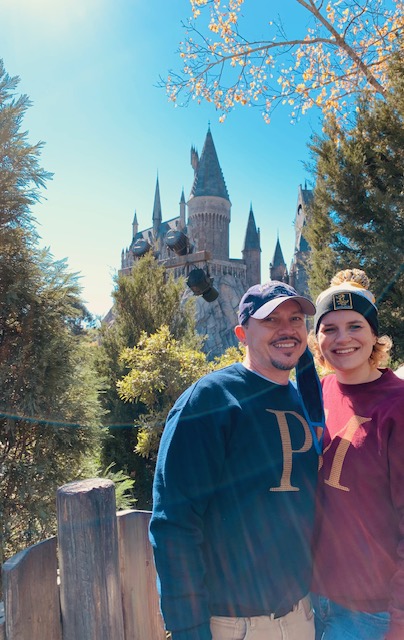 Hotel and Resorts Similarities and Differences
Disney World vs. Universal Studios Orlando can be hard decision, but the hotels and resorts make this decision even harder!
Universal tends to be more affordable, all while still offering great options. Places like Cabana Bay feature fun amenities, early access to the parks, and easy transportation.
Some hotels tend to have more of a conference style, which is good for those who don't need insane amenities or may not be traveling with kids. Plus, the featured Starbucks at Universal hotels are always a plus!
Disney, however, features more expensive resorts. These resorts are definitely more iconic! There are deluxe resorts, such as the Polynesian Village Resort, or Disney's Boardwalk Inn.
These will cost a pretty penny, but you can always go to a moderate resort, such as the Cabin's at Disney's Fort Wilderness Lodge too! The ease of magic bands when staying at resorts makes life so much easier too! Sadly, Universal doesn't have that yet!
Personally, I think that Disney World is a better place to stay than Universal due to its amazing resort options. There are just so many!
I have stayed at most of the hotels at Universal, and they are all really nice! But the theming is not up to par with Disney's. But by no means bad!
Dining at Disney vs. Universal
As mentioned earlier, both parks have great food options. Disney has really upgraded their menus over the last 5 years. They are so accommodating with dietary restrictions and have countless options that are unique and fun. Whether you go and eat during food and wine (check out those PB&J wings!), or just stop by quick service, or even eat on the boardwalk, there are so many yummy options.
Disney is incredible with allergies! I have allergies myself and Disney often has an allergy kitchen that they can take your food and make it, if necessary! They also have lots of options for dietary preferences too.
Universal, however, is cheaper. On average, the meals you'll eat at Universal are %10 cheaper than at Disney, and they have great quality too. Places like Mythos offer a sit down experience that is work checking out. Other than this, however, a lot of places are more quick service at Uni rather than a dining experience at Disney.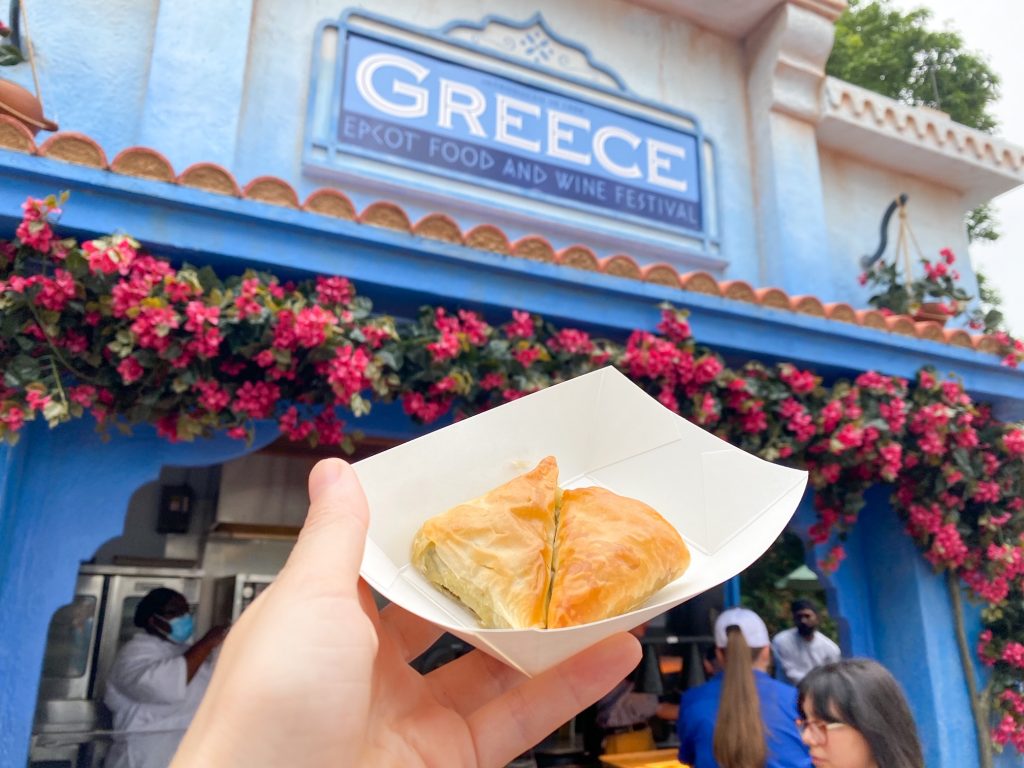 Which Resort has a More Nostalgic Feeling?
Is Disney or Universal better for adults? What about kids? Honestly, it depends on who you are and who your kids are. For those who love a little wizard magic, go visit Harry Potter and soar through Hogwarts. Maybe even hop on a boat for the Jurassic Park River Adventure.
If you are a more child-oriented in your nostalgia, maybe go visit Magic Kingdom and meet your favorite princesses! When considering Magic Kingdom vs. Universal, do know Uni will be less crowded. But for those Star Wars fans, go visit Hollywood Studios and enjoy seeing Chewie!
At the end of the day, more movie buffs are going to probably want to go to Universal. Beyond Harry Potter, there is Jurassic Park, Minions, ET, Men in Black, and more. For families, Disney is your option with more "concrete" magic– you can touch Tinker Bell's glitter, after all!!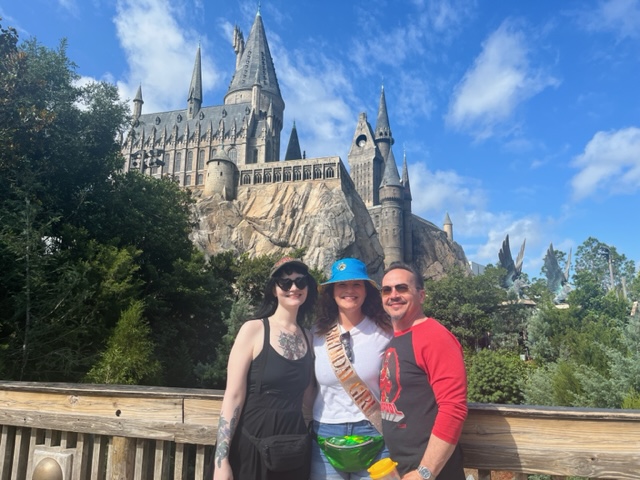 Size Differences Between Disney Resort and Universal Resort
As mentioned earlier, one of the may differences between Universal and Disney is the sheer size. Disney is over 27,000 aces, and while the park itself is spread out, this is still MASSIVE! You have 4 parks, a water park, and even a dinning/shopping area. And don't forget the resorts too! Because of these large size, the ease of transport is super important.
For your ease, we have an entire post about Every Disney Map all in one place!
Universal is smaller, with only three parks (including its water park). It's dining and shopping area (City Walk), is much smaller than Disney Springs. But the water taxi is a great way to get to the parks when staying at an onsite resort! It is definitely more walkable than Disney!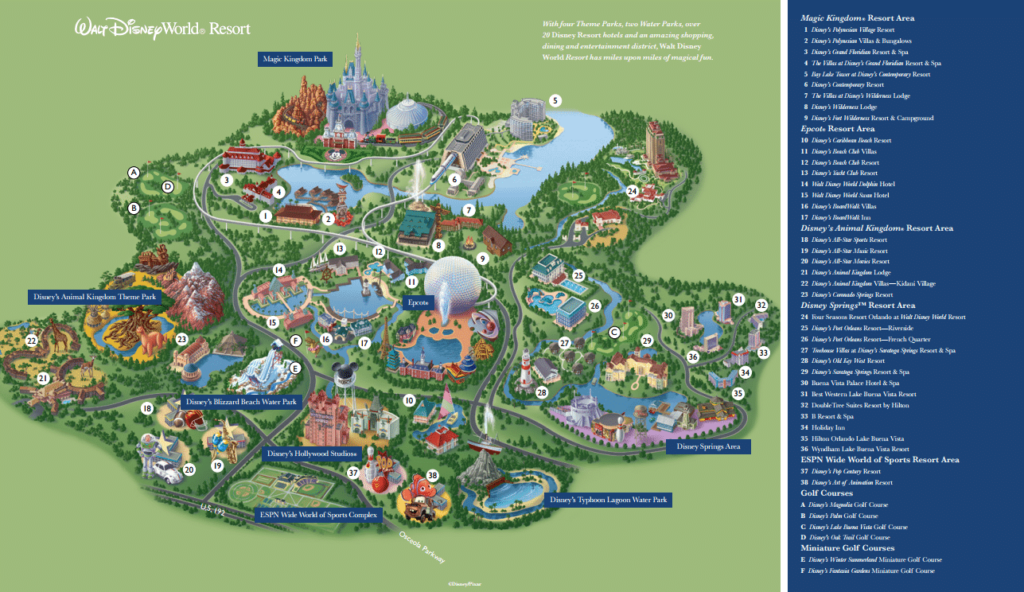 Disney vs. Universal: Which is Better?
It is so hard to give an honest answer because I truly love both parks. Disney makes me feel like a child again, and I love the festivals at Epcot. Their ride's are easier to handle, but the crowd's can get overwhelming and hectic. And don't forget the prices. I have to sell a kidney to go on vacation there. But I also adore the live-action Beauty and the Beast show!
The food is incredible, everything is incredibly clean, and the theming is incredible.
On the same vein, I really do adore Universal because of my nostalgia of Harry Potter (but not JK Rowling). I also prefer high thrill rides, so the roller coasters here are my favorite. But I do miss the festivals of Disney when I am at Universal.
I personally choose Disney World almost every time, however, I do think the Halloween events at Universal are way better. Halloween Horror Nights is incredible and you can combine it with a park stay.
Either way, I think it comes down to the person, and your funds and overall preferences!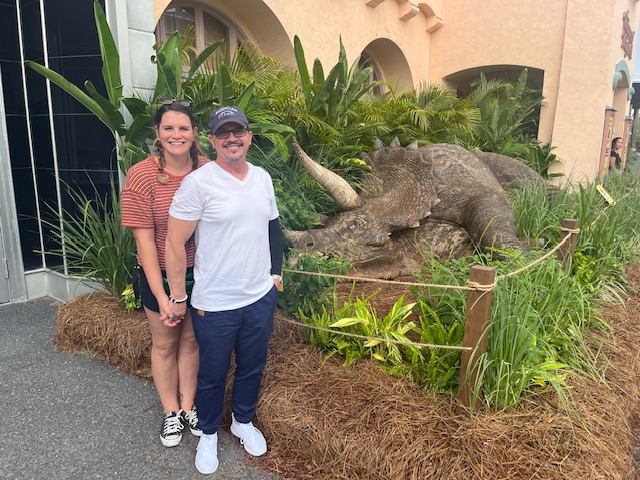 And there you have it folks! Some details to help the Disney World vs. Universal Studios debate! Read through, and decide which park is best for your annual passes or your vacation. Truthfully, you can't go wrong either way!