Have you tried using Disney Genie+ only to find yourself frustrated and upset about what is supposed to be the best vacation ever? Or are you not sure what Disney Genie/Disney Genie+ is and how to use it?
If you are in either one of these camps (or somewhere in the middle) then don't worry! We here at Disney Trippers have you covered!
We are about to share with you the best Disney Genie hacks that you can use to make your next vacation to Walt Disney World even more magical!
But first, let's cover some of the need-to-knows before we share with you those Disney Genie hacks!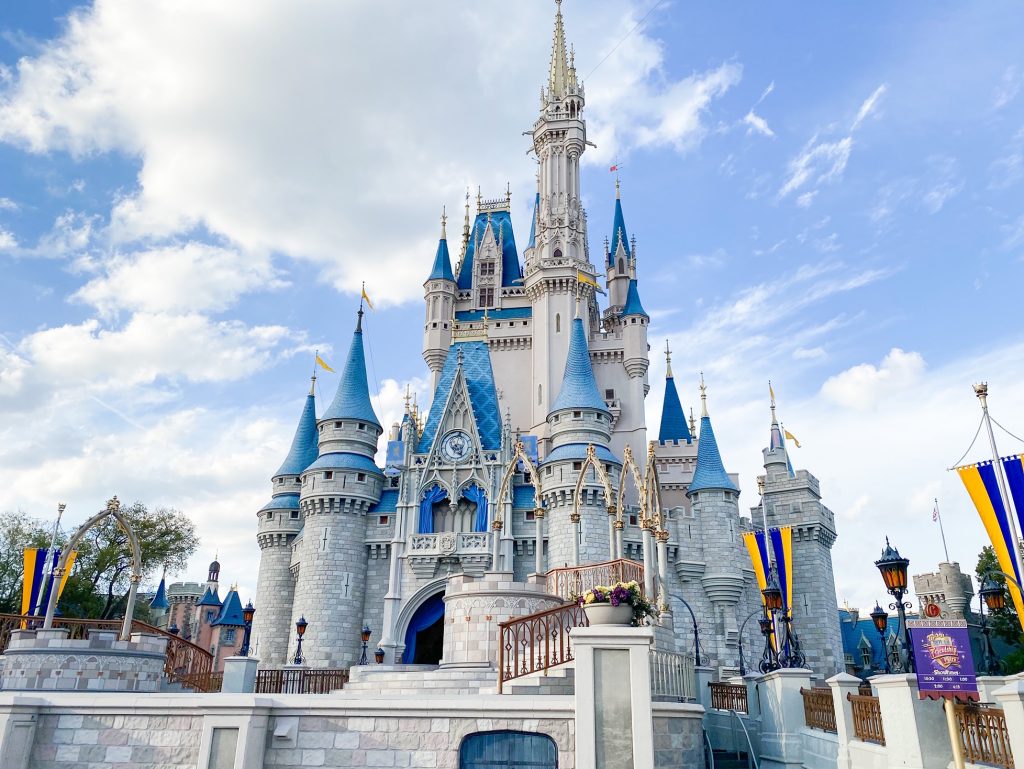 What is Genie+ at Disney World?
Disney Genie Plus (Disney Genie+) is a paid service offered through Disney's MyDisneyExperience app, not to be confused with Disney Genie which is a free service offered through the same app.
To learn more about this service, check out our Disney Genie and Lightning Lanes post where we break the service down in more detail.
Disney Genie+ is similar to the old FastPass+ service that Disney was offering prior to April 2020, with some significant changes. The cost of the service is $15.00 per day per person, and the service can carry over to other parks if you decide to park hop to a different park on the day that you bought Genie+ for.
A note of caution: not all of the rides at the parks are included with Genie plus. Currently, Rise of Resistance in Hollywood Studios, Flight of Passage in Animal Kingdom, Remy's Ratatouille Adventure in EPCOT, and Seven Dwarves Mine Train in Magic Kingdom, are only available for Stand-by or the Individual Lighting Lane.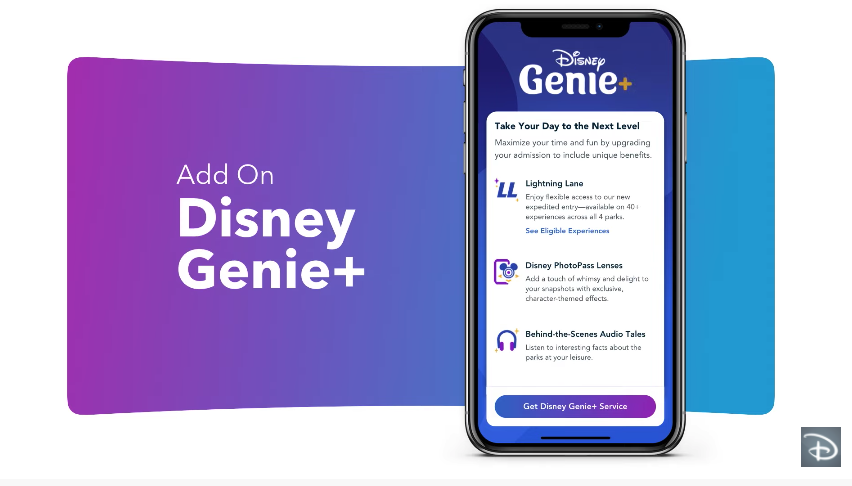 What is Lightning Lane at Disney?
Lightning Lane is what the old FastPass+ lanes have been re-envisioned as. When you purchase Disney Genie plus, you will be given the chance to reserve your spot in a virtual line for one of the attractions in the park at a specific time.
However, there is also the Individual Lightning Lane (formerly Individual Attraction Selections), where select rides at each of the Disney World parks are not included in your Genie+ purchase.
Instead, these Individual Lightning Lane selections will require you to pay additional monies on top of your Disney Genie plus if you already purchased for the day. The prices range from $7 to $20 USD per day per person per ride.
On a slow day, for example, Remy's Ratatouille Adventure may have a cost on a Wednesday of $7, but on a busier Saturday the price could go up to $15. These price surges are hard to predict, but we have some Disney Genie secrets below that may help you when planning your next vacation.
When can you book Genie+?
When Disney Genie+ first came out, you could purchase it ahead of your trip for the day (or days) that you wanted. However, in March of 2022, Disney announced that you can no longer pre-purchase Disney Genie+ for your trip.
You will have to buy it after 12 AM on the first day of your visit, and then you can begin reserving rides at 7 AM.
There is an exception for the Individual Lighting Lanes where, as a resort guest, you can book at 7 AM as well, but all non-resort guests cannot book these rides even with Disney Genie+ until the parks open for the day.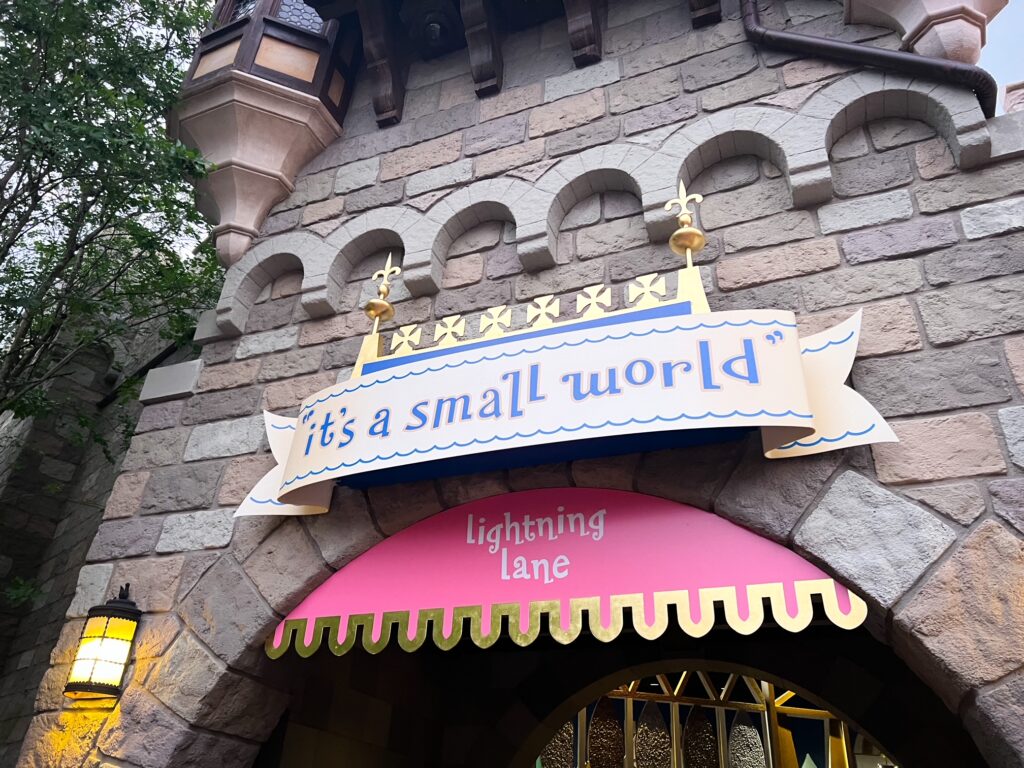 How do you get Genie+ or Lightning Lane?
The easiest way to get Genie+ is directly through the MyDisneyExperience app. After you have downloaded the MyDisneyExperience app from your app store and created a Disney account (or log in to one you have already made), you will select "My Day."
If you are already in the parks, the app will automatically prompt you once you enter the park if you would like to add on the Disney Genie plus services to your day.
If you are not in the parks but it is the day of your reservation, then you will have a purple banner to click once you have selected "My Day." You will be reminded of the limitations of Disney Genie+, reminded about the Individual Lightning Lanes, and then walked through the process of purchasing Disney Genie+. After that, you will be allowed to make your first ride selection for the day!
There are 54 rides included in Disney Genie+, not to mention restaurants and shows that you can reserve in advance as well. With so many options at your fingertips, let's get started with the Disney Genie hacks that can improve your wait times!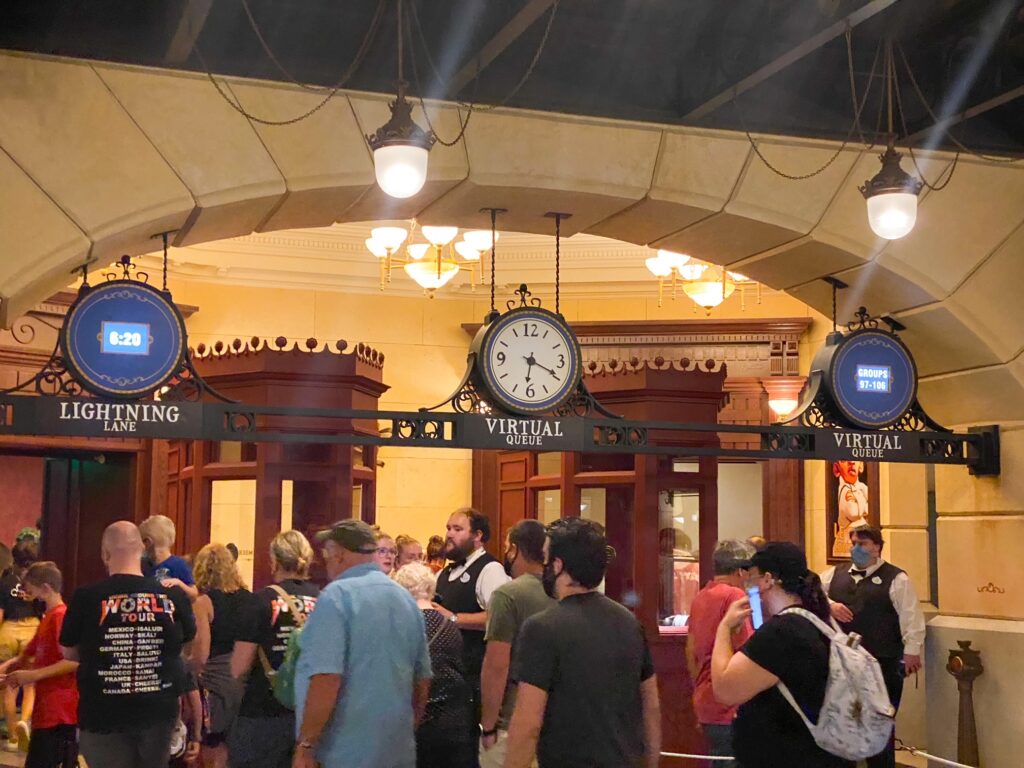 14 Hacks to Max Out Disney Genie+
Explore the Disney Genie system before you go and learn the terms
If you are already eyeing a date on the calendar for your next trip, then it is not too late to learn more about the Disney Genie.
Knowing when and where to use the Disney Genie is critical when planning your trip. We recommend that you download and actively explore the app at least a week (if not several weeks) before your trip.
For this Disney Genie hack, we cannot put enough emphasis on how important it is to spend time learning the app before you get to the parks.
Try figuring things out for practice, like where to find wait times if you are in a rush, how to navigate the tip board to select your next attraction, how to mobile order your meals, and how to book multiple rides at one time.
Knowing where to find this information can help you navigate your day, especially if the weather happens to turn bad, which is pretty normal in Florida.
You also want to compare what the Disney Genie can do for free versus the paid service of Disney Genie plus. Many guests find themselves confused as Disney Genie and Disney Genie+ offer two kinds of services, but both start from a base model and, when used appropriately, can save your time and money during your trip.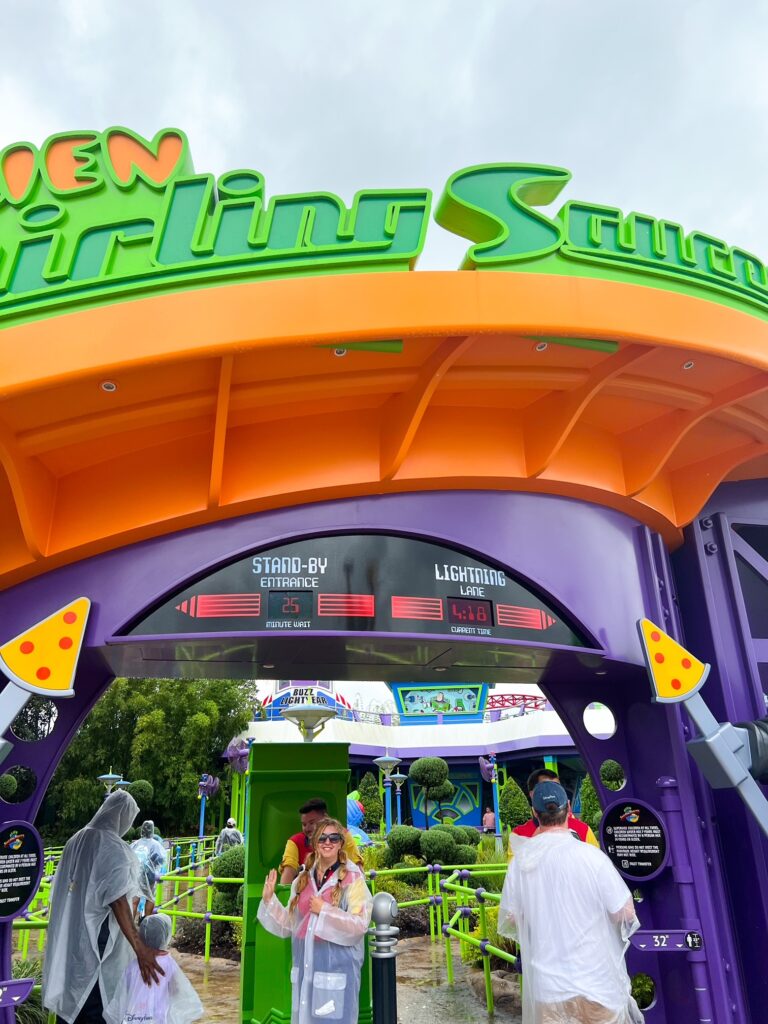 Link your party together before you arrive
One of the biggest issues people have shared about Disney Genie+ is the fact that it doesn't automatically link parties together. Our Disney Genie+ hack is to manually link up everyone in the party on multiple devices.
By linking your party, you will be able to book a lightning lane for everyone at the same time, rather than one at a time, and risk not riding at the same time. Like with Fast Pass and FastPass+, you are not guaranteed the time of your return if you book your passes separately or on different devices for everyone in your party.
If you and your party are linked on all devices, and someone in your party gets the opportunity to book a lightning lane for your desired ride or show, during a time that you like, then having your party pre-linked will mean your entire party will reserve the Lightning Lane at one time rather than at separate times.
If you try doing this the day of while you are in the park, you will more than likely miss many of the earlier times for lightning lanes, and/or you risk your party not being together for the experience.
So double-check before your trip that everyone in your party is linked together in the app.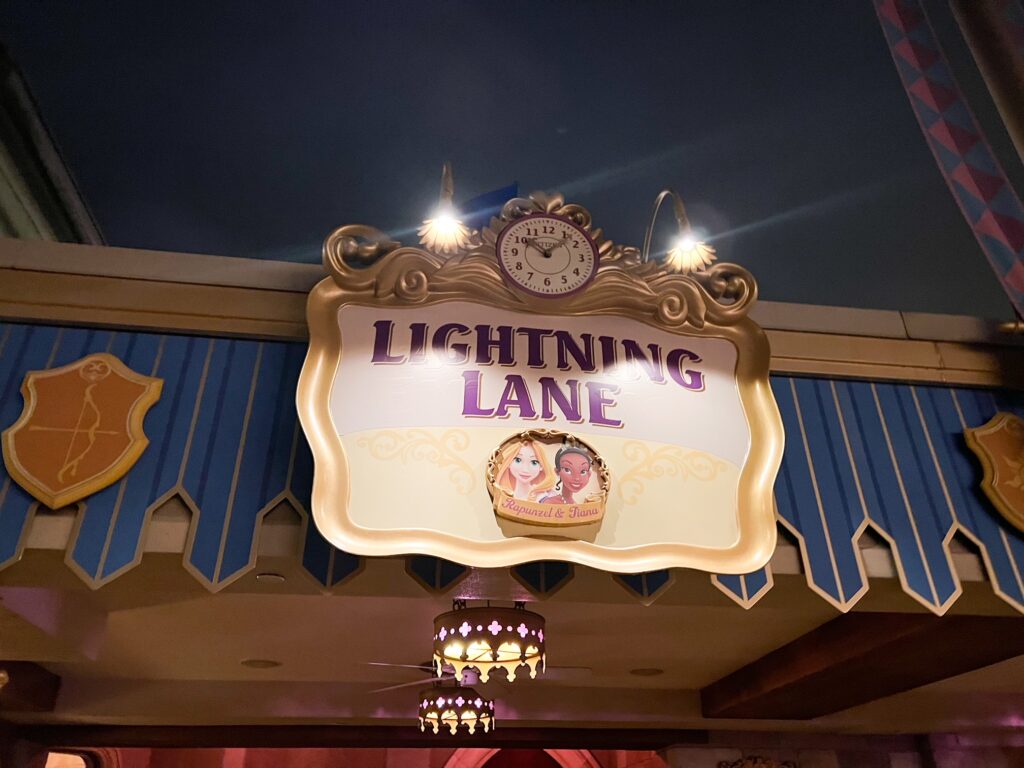 Select your preferences before you go
For this Disney Genie hack, you'll need to make some choices before your day gets started. If you sign up for Disney Genie+, you will be asked a series of prompts about how to let Genie tailor your day.
Think of the Disney Genie as your vacation consultant. You will be asked about what attractions, meet-and-greets, parades, shows, dining, and the like you wish to experience.
Then, Genie will do its best to create your ideal day! It will recommend what time to hit the rides, where to eat, and what shows to experience!
By selecting your preferences before you enter the park, you have a higher chance of Disney Genie creating the best day for you and your family.
We recommend that you pick your top three rides or shows that you are your party want to experience, and put them into the Genie.
However, be aware that this system is not perfect, and sometimes it will get stuck on a recommendation loop.
For example, on rainy days the Kite Tails show can be canceled, but Disney Genie can't update that quickly, so it may just keep recommending the Kite Tails show.
Our hack to beat this is to revisit your preferences under the "My Day" section and uncheck the repeated show from your must-do list. Then refresh, and Genie should be recommending something new in its place.
Want to know more about how the Disney Genie works in Animal Kingdom? Then check out our post about the best (and worst) Animal Kingdom Disney Genie+ and Lightning Lane rides for your next trip!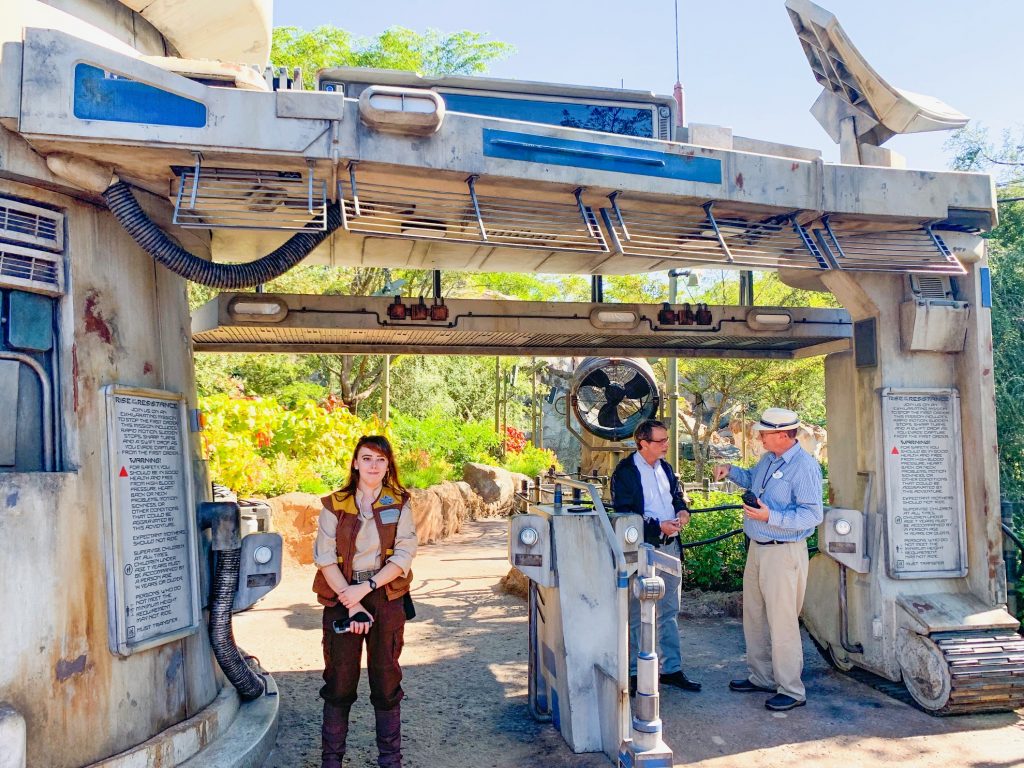 The 120-minute Rule
One of the Disney Genie secrets that can catch guests off guard is the dreaded 120-minute rule. This rule can make or break you on your trip, so you will want to know this Disney Genie+ hack!
When you book a Lighting Lane, you can't book another one until one of the following happens:
You have used the Lighting Lane that you have booked.
Your return time window has passed (you missed it).
120 minutes have passed since you booked your first Lightning Lane (or 120 minutes past park opening when you have booked your Lightning Lane)
You won't be able to book your first Lightning Lane until the first day of your trip, so it is very important to keep an eye on your time if you are trying to stack up the passes.
Remember, you can begin reserving rides at 7 AM on the day of your park visit.
However, there is an exception for the Individual Lighting Lanes where, as a resort guest, you can book at 7 AM as well, but all non-resort guests cannot book them until the parks open.
According to the Disney World website, it now states: "On Average, guests can enter 2 to 3 attractions or experiences per day using the Lightening Lane entrance if the first selection is made early in the day."
So even though you may be on vacation, this Disney Genie+ hack is to set your alarm early so you can maximize your opportunity for booking the right rides at the right time for you and your party.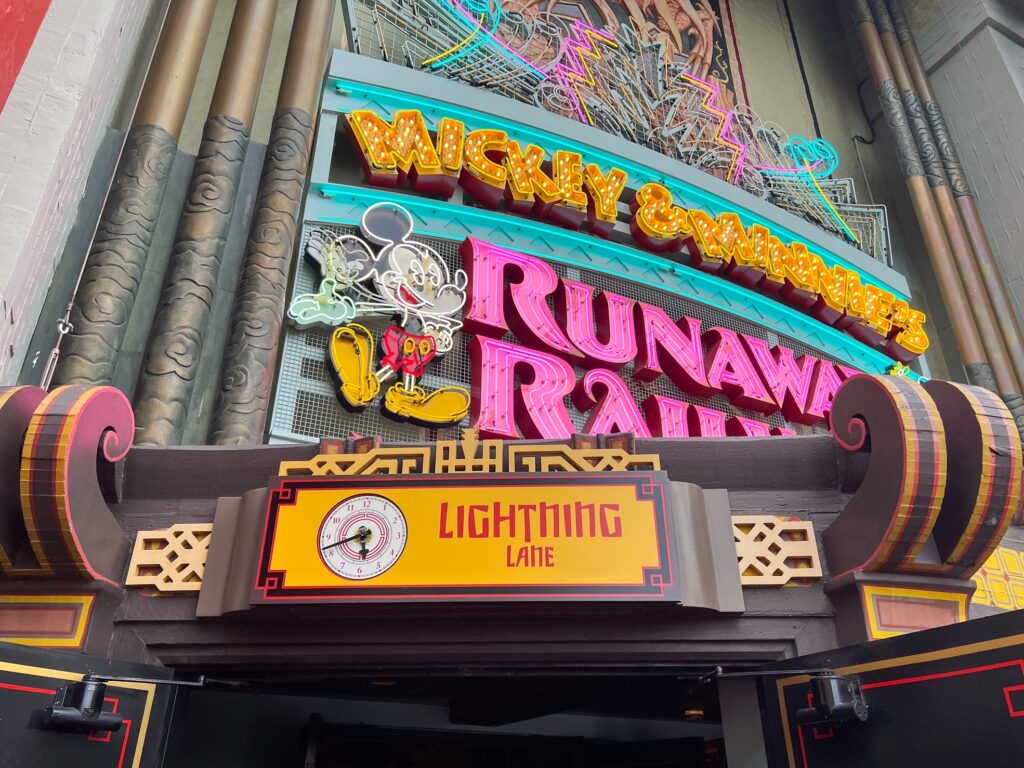 Tap in and Book the next one!
Speaking of maximizing ride opportunities, this Disney Genie+ secret may not seem like a hack, but it is one that can improve your vacation more than you know.
Let's say that you have booked a Lightning Lane, and you arrive at your destination and scan in. Then you wait until after your experience to look for your next experience to reserve.
Odds are, in the time it took you from tapping in, waiting in the shorter line, having the experience, exiting the experience, you will see that many of the options for Lightning Lane will be slim to none, as people are reserving their spots fast.
Our Disney Genie+ hack is that once you tap into your booked Lightning Lane, then book your next one!
Again, while the Lightning Lane won't eliminate your wait in line, it will minimize it. So the moment you tap into the ride, your reservation will clear off the app, allowing you to book the next experience.
This is the best time to start looking for your next Lightning Lane to book while you are waiting for your experience to start.
Looking for something to do while you are waiting for your next Lightning Lane? Check out the best Disney Apps to Download before your next visit!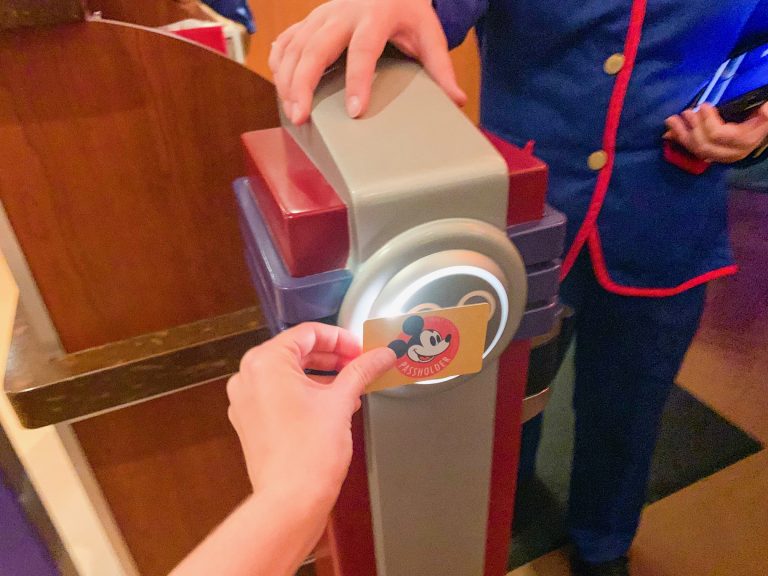 Refresh, Refresh, Refresh!
Sometimes the best Disney Genie+ hack is the same one for any piece of technology.
Refresh your page. Repeatedly.
Yes, just like when you are using an internet browser and the page doesn't completely load, in the MyDisneyExperince app the same thing happens.
With so much information, the app can have difficulty adjusting to the constant input of information.
Regularly refreshing the app can do wonders for your next choice of experience.
Lightning Lane availabilities are constantly changing with tap-ins and cancellations, so refreshing the app regularly may result in you finding a better time of return to an experience, or even finding one that wasn't available before.
However, be careful when you do this! In order to book a new Lightning Lane, you will be required to delete the reservation you already have in order to get the new one.
You risk losing out completely if you do not grab and cancel quickly enough.
So if you are refreshing to book a different time or a different ride, then be cautious.
When this refreshing works in your favor, it can really add to the magical experience of your vacation.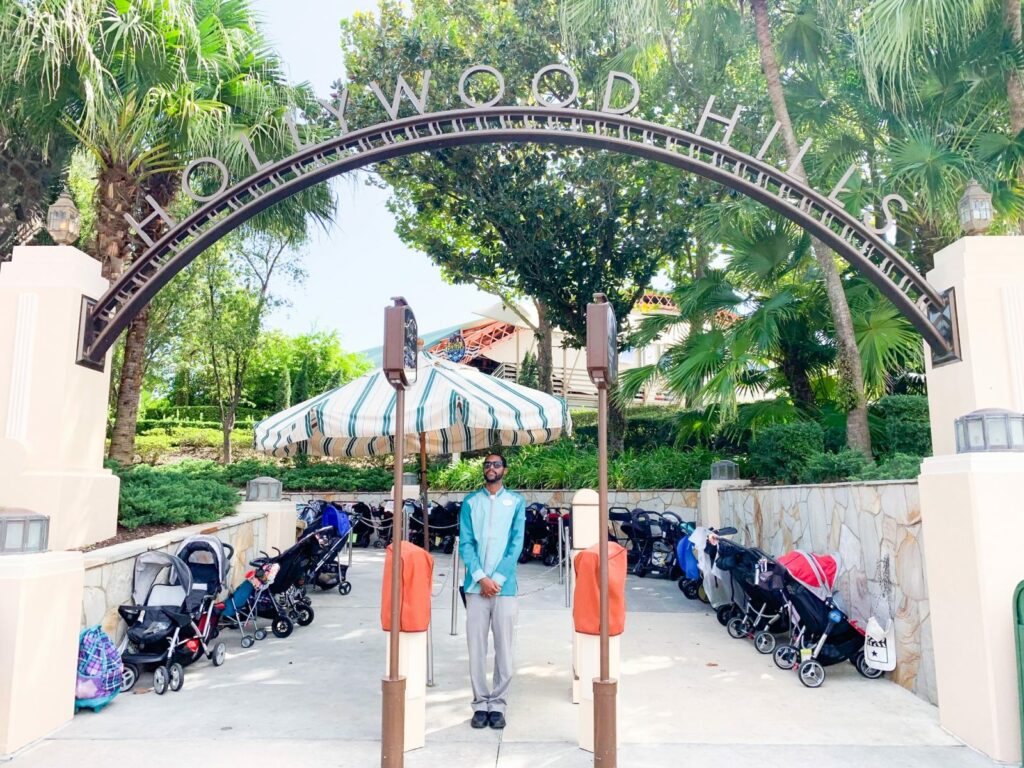 Check Predictive Wait Times for your Must-Dos
One of the best Disney Genie hacks is effectively using the Tip Board. The Tip Board is a page in the MyDisneyExperience app where the wait times are listed and updated as quickly as they can throughout the day.
You can see current wait times, the predictive wait times, and when the peaks times are in order to plan out your day. Although the Disney Genie service is new, the data it uses is not.
Even before the old FastPass system was installed in 1999, Disney had been collecting data for wait times for rides, shows, and food since the parks opened; tracking patterns in order to predict appropriate staffing numbers and wait times for the rides, food, and shows.
While this used to be done manually, it is now digitally tracked every time you use your magic band or pass card.
As we mentioned earlier, take the time to learn the MyDisneyExperience app before the day of your trip. The Tip Board is a must-know feature to ensure your vacation is as fun as it can be.
Out of all our Disney Genie hacks so far, this one will probably be the one you'll thank us for later.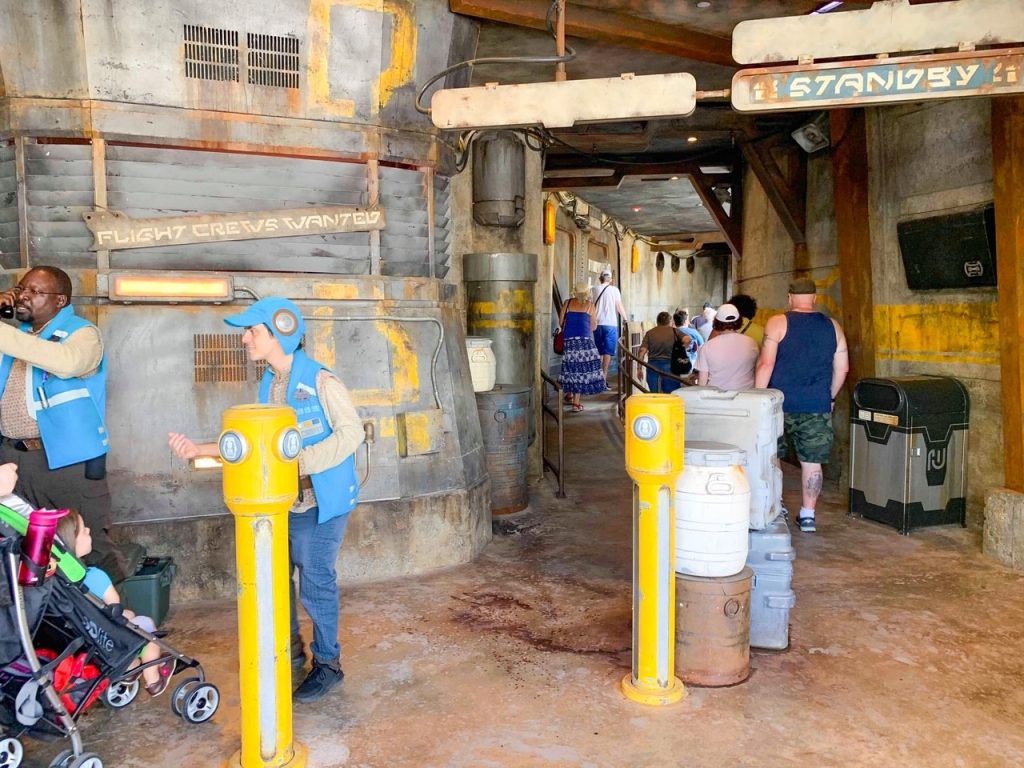 Only Purchase on the days you need
This Disney Genie hack is for those being cautious about spending a lot of money on their vacation. While Disney World maybe your once-in-a-lifetime vacation stop, it doesn't mean it should make you go broke during your stay.
Let's be real: Disney Genie Plus can get costly and isn't the right solution for everyone or for every park. If you bought the Disney Genie+ for a family of four at the current pricing, that is an additional $60 dollars for the day.
Mind you, that is on top of the ticket price, on top of the cost of food, on top of costs for souvenirs or specialty items that you can't find anywhere else, on top of your resort stay, on top of your transportation. It all adds up quickly!
For this Disney Genie hack, we recommend that you only purchase Disney Genie+ on the days that you need it, for the parks where it can make the biggest impact.
This will probably require some additional research to know which park is right for you to use Disney Genie+ to enhance your experience, but don't worry! We have you covered!
Check out our posts talking about the pros and cons of using Disney Genie+ for each of the parks: EPCOT, Magic Kingdom, Animal Kingdom, and Hollywood Studios!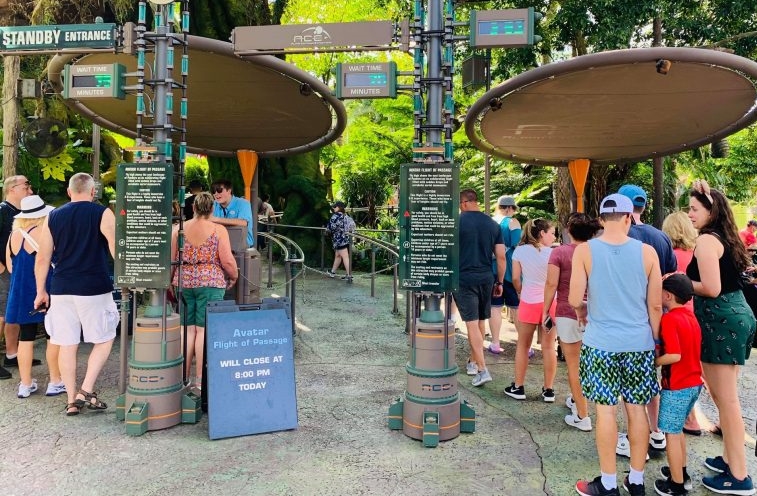 Using the Dining Tip Board
One of the best Disney Genie hacks is using the app's dining tip board.
Just like there is a tip board used for telling you the peak times for the different rides and shows, there is a dining tip board that will let you know when are the peak times and slow times are for food demand.
To get to this tip board, you will log into your MyDisneyExperience app and click on "My Day." Then you will see a tab at the top of your screen that will be labeled "Tip Board."
Once there, you will select the park you are visiting. Underneath the park icon, you will have two clickable sections: Experiences or Dining.
Once you select dining, you will see a list of the eateries in the park. You can get a look at what the estimated peak times are for the day, if any restaurant still has the availability for a sit-down meal, and you can preview the menu to see which place is the right fit for your day.
Our Disney Genie hacks here are to use the Dining Tip Board to reserve your food ahead of time, or plan a time to place your order.
While we recommend reserving any sit-down restaurant 60 days in advance of your visit, for quick service meals we recommend you use the app to select your return time for you and your party.
Looking for more places to eat while in the parks? We have you covered! Check out our Dining page where we've reviewed several of the latest eats and treats in each of the parks.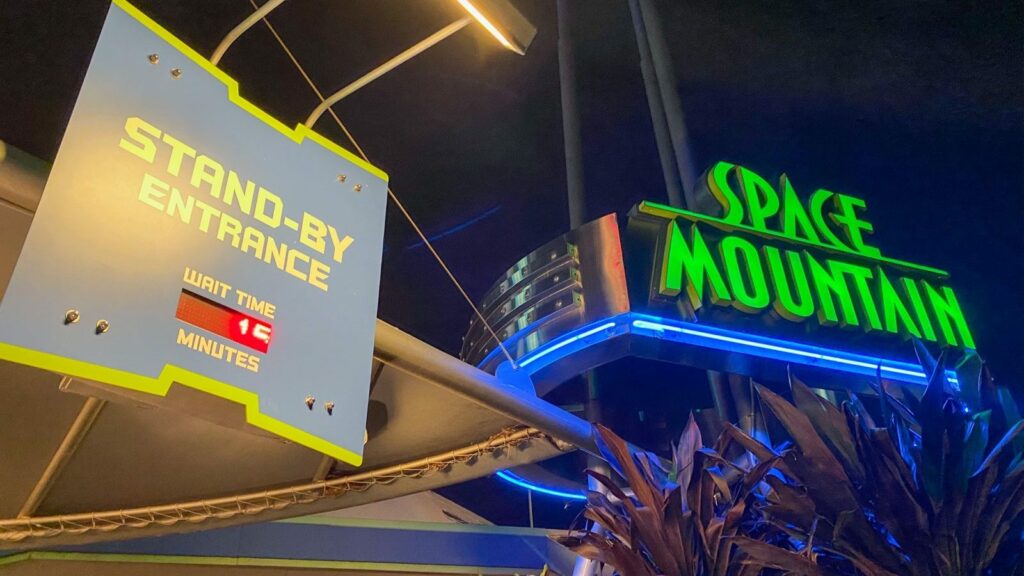 Screenshot your Plans and confirmations
As far as Disney Genie hacks go, this one could save you and your group a lot of hassle.
The MyDisneyExperience app, when it first launched, was not without its fault. It wasn't user-friendly, it struggled to connect guests with the information they were looking for, and often times the app would suddenly stop working.
While the app has come a long way since its initial launch, it is not without its faults, and that includes sometimes misplacing your reservations.
For this Disney Genie hack, we recommend you take a picture/screen capture of every reservation you make.
Nothing is worse than arriving for a reserved experience to have your magic band not scan right and the app not showing your reservation for whatever reason.
We recommend taking a screen capture of the reservation just in case something goes wrong.
Most of the time, if you are kind to the Cast Members and explain the situation while showing them your saved reservation, they will be able to find a way to work with you.
It may also help guest services as well if they need to step in and help find your original booking/reservation through your confirmation number.
Trust us; this Disney Genie hack has saved us on more than one occasion from missing out on our ride reservations and dinner reservations.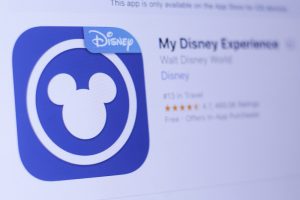 Check the Calendar for Events
Sometimes the best Disney Genie hacks are the ones that you would think is obvious, but you would be surprised at how the excitement of a vacation can divert your attention to other matters.
If you are planning a visit to Disney World, check out their events calendar in the app. This can help you know what wait times you may be facing, how quickly reservations will fill up, and which parks will be busier.
Disney often hosts competitions as well as conventions at their on-site resorts. This also means that the parks will be busier than normal with additional guests present.
For example, RunDisney weekends are usually packed at the park where the run took place, which is usually EPCOT and Magic Kingdom.
But with so many big named attractions opening up soon such as Tron Lightcycle and Guardians of the Galaxy Cosmic rewind, knowing when the rides are opening could also impact the level of crowds during your stay.
If you are looking for shorter wait times, easier access to food, and front-row seating at shows, then we strongly encourage you to look at the Disney Genie+ services to help boost your day.
While it can't promise every ride, it can get your a few more than you would get just waiting in the stand-by line.
Disney World's event calendar can be found both on the MyDisneyExperience app as well as on their main website under the "Event" section.
If you want to know more about how to use the Disney Genie in EPCOT, then check out our post where we review the best (and worst) EPCOT Genie and Lightning Lane rides.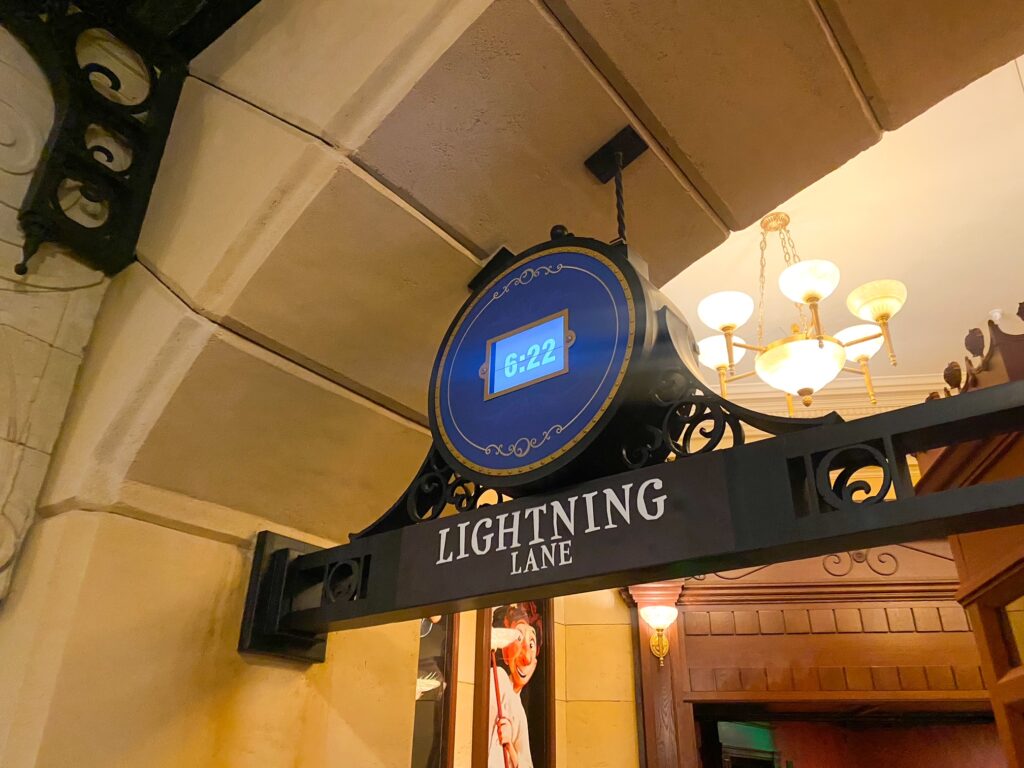 Single Rider Lanes will save you time and Money
For our Disney Genie hacks, this one is a tried-and-true way to say yourself some time, and in many cases, also some money.
Single Rider Lanes, as the name suggests, is a section of the cue for those who are by themselves or are riders who do not mind riding separately from their party, thus a single rider.
These riders are often used to fill in for odd-numbered parties when there are an even amount of seats available in order to help keep the line moving on high-demand rides.
Single Riders often move more quickly through the cue to the ride and get the same experience as they would have on stand-by.
This lane offers families who want to rush off to the next experience the chance to do so without having to wait in really long lines.
Currently, in Disney World, there are four major attractions that offer Single Rider Lanes: Rockin' Rollercoaster and Millennium Falcon: Smuggler's Run in Hollywood Studios, Test Track in EPCOT, and Expedition Everest in Animal Kingdom.
If your option is between Stand-by and Single Rider, we encourage you to consider the Single Rider lanes as long as you know your party will be split up.
If your option is between Single Rider and Lightning Lane, we recommend taking the Lightning Lane as they get priority seating over the other riders.
Still not sure if you want to use the Single Rider line? Then check out our post about how to use Disney Single Rider Lines to reduce your wait times.
Augmented Reality Lenses and Audio Experiences
One of the Disney Genie secrets that hardly anyone is talking about is the inclusion of augmented reality lenses and audio experiences!
With the augmented reality lenses, Disney Genie+ uses your camera's phone to alter the reality around you in the picture.
For example, at Hollywood Studios, one of the augmented reality lenses is baby Yoda (Grogu) interacting with you.
The creature will peak up and over your shoulder, eat a frog, look around, and use the force!
The lenses, similar to a filter you might find on social media, include different characters and different actions depending on your location and interaction with the environment around you.
These augmented reality lenses can brighten up your day and help you smile as you wait for your next experience.
But we have got to say that the audio experiences are one of the best features included in Disney Genie+.
Audio Tales (as the audio experiences are called) are short podcast-style audio clips that give guests a peek behind the curtain.
These clips will pop up under the "experiences" tab once you've purchased Disney Genie+ and will be playable at certain portions of the park.
Guests will hear from Disney Imagineers, historians, and even cast members about some of the secrets in the park.
For example, in the Norway Pavillion in EPCOT, one of the Audio Tales talks about the history of the Norse gods that are featured in the museum.
In Magic Kingdom, one of the Audio Tales talks about the 1964 World's Fair where Walt Disney debuted his Carousel of Progress show/ride.
For these Disney Genie hacks, use them while you can! They will disappear once your Disney Genie+ pass runs out for the day and you won't be able to access them again.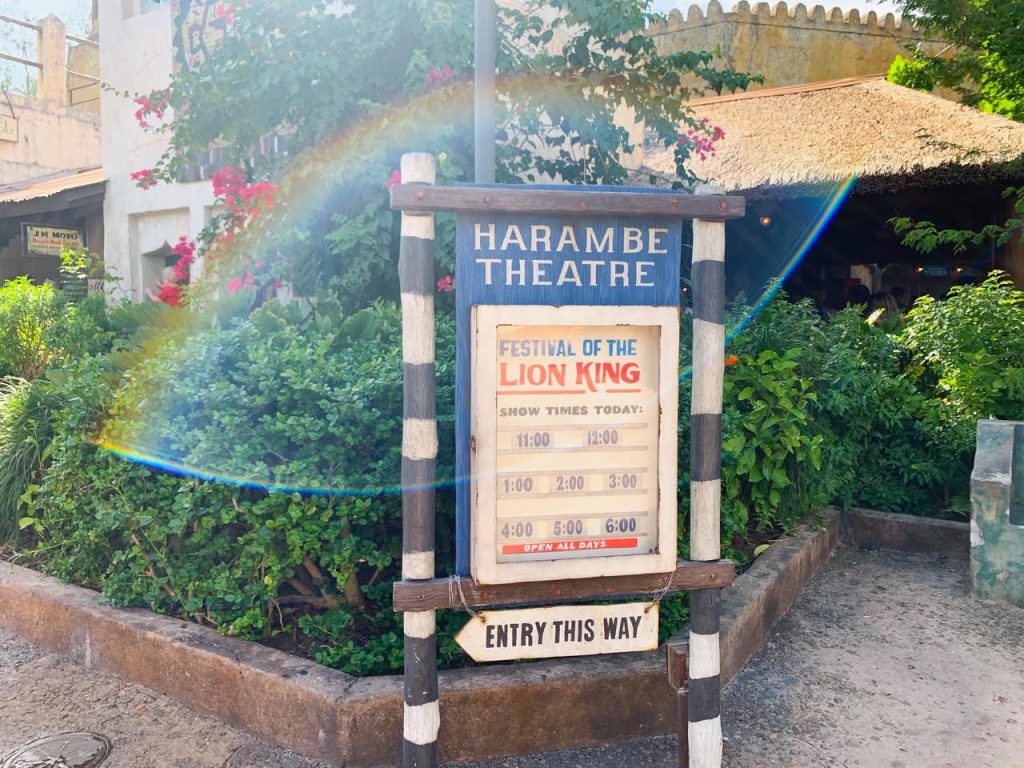 Why you should consider Rope-Dropping
Affectionately known as rope-dropping, this Disney Genie hack can really impact how long you have to wait for rides.
While using Disney Genie+ can help you to skip the long lines that are inevitable at Disney World, it won't eliminate them entirely or, as we have mentioned previously, Disney Genie+ won't let you choose the return time of your Lightning Lane pass.
We recommend, especially for Hollywood Studios, to rope drop in addition to using the Disney Genie+ system.
Because Hollywood Studios has so many big named rides like Mickey and Minnie's Runaway Railway, Slinkydog Dash, Tower of Terror, and Millenium Falcon: Smuggler's Run, you'll want to get to the park early.
Check out a more in-depth review of Hollywood Studio's Lightning Lane system and how it relates to Disney Genie plus.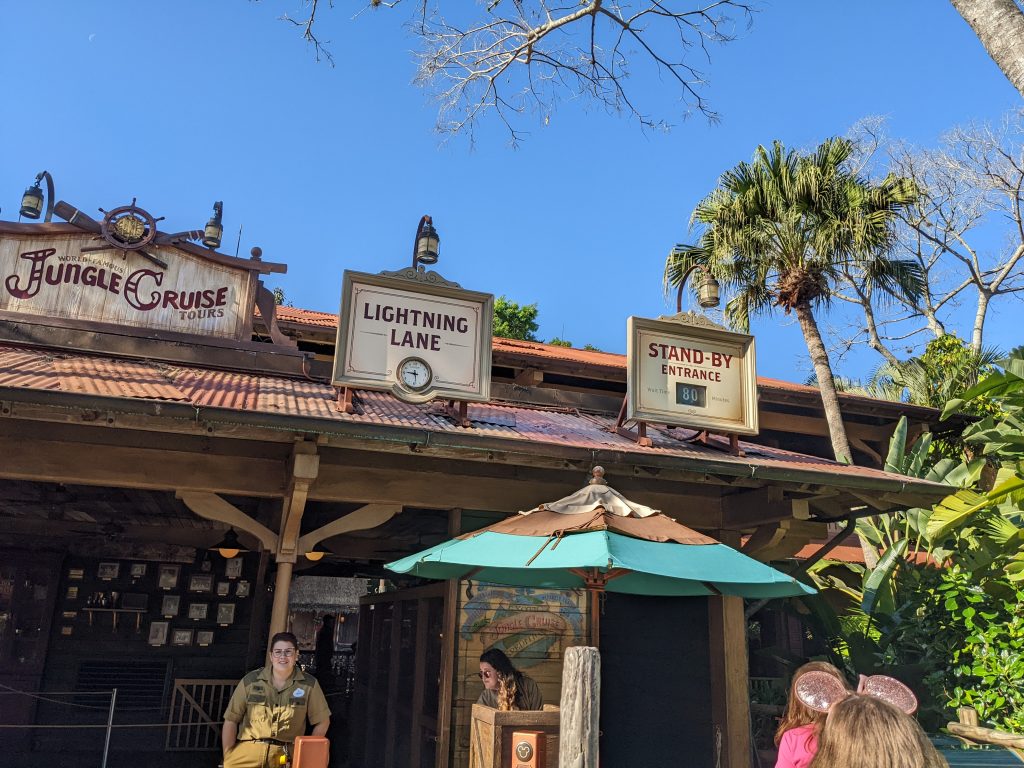 Ultimately, knowing these Disney Genie hacks can help prevent many of the problems you could be facing at the parks. For those who haven't been in a while, and we cannot emphasize this enough, do your research ahead of time.
Disney Genie/Disney Genie+ is not without its faults, but it is up to you to determine if it is the right fit for your next magical visit. To help you decide, check out our review of the Disney Genie and see if it meets your needs.
So if you are planning your next trip to Disney World and are looking to spend some time in the sunshine state outside of the parks, then check out our sister site, Flordia Trippers, where we travel all around the state of Florida looking for the best experiences to make sure your next trip even better than the last.