When you think of the ultimate Disney snack, what (Disney) springs to mind? Maybe it's the Turkey leg – a jumbo-sized Disney treat even cavemen would be happy with… Or perhaps you love the popcorn that comes in all shapes and sizes of novelty containers? Maybe anything Mickey-shaped makes you smile, or you go to Disney just for the Churros? No matter what your number 2 Disney Snack is, there is no question that the classic snack is the Dole Whip at Disney! Cold and sweet, the Dole Whip at Disney hits the spot for everyone in the parks.
So whether you're a long term lover of the Disney Dole Whip, or you're now wondering where to get your hands on the Dole Whip at Disney World – here's the lowdown on everything you need to know about this yummy snack.
If this is your first time trying a Dole Whip at Disney, then we guarantee you will love it!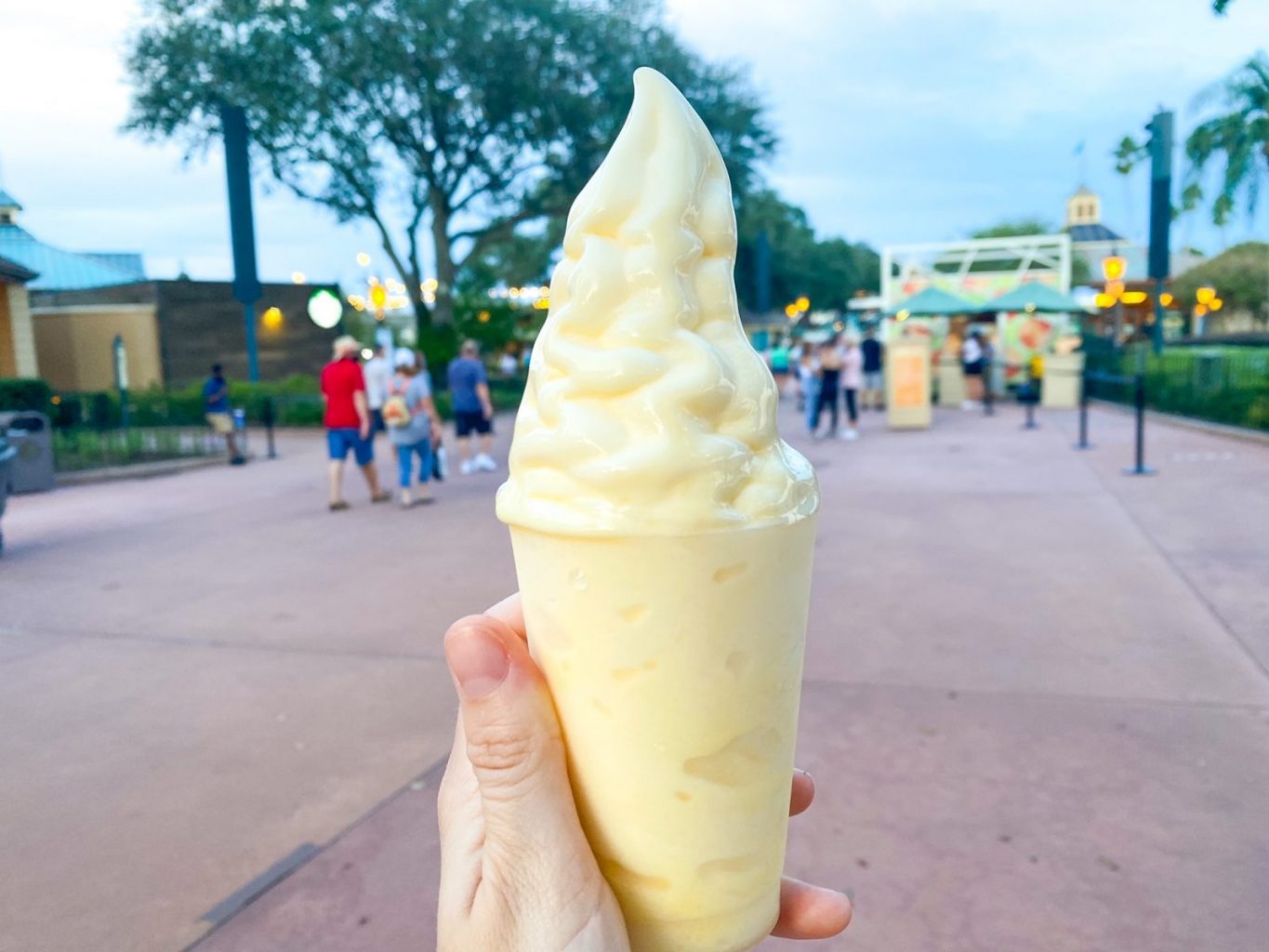 What Is Dole Whip At Disney World?
So what exactly is the Dole Whip at Disney World? Apart from simply delicious (!), the Disney Dole Whip is a frozen dessert, similar to a soft-serve ice-cream.
The Dole Whip at Disney World was traditionally pineapple flavor (although the tasty range is a bit more extensive now and we'll get back to this later!) making for a citrusy but sweet combination.
The Disney Dole Whip is both refreshing and chilling – just what you need to cool you down on a hot Florida day! It is easy to see why it is a favorite within the Disney community!
The best part of the Dole Whip at Disney World is that they have the making of the Dole Whip down to a fine art! This guarantees a delicious experience every time! After all, how many of us can honestly say we haven't tried (and failed) to make a replica at home when we took a craving for that sweet pineapple goodness!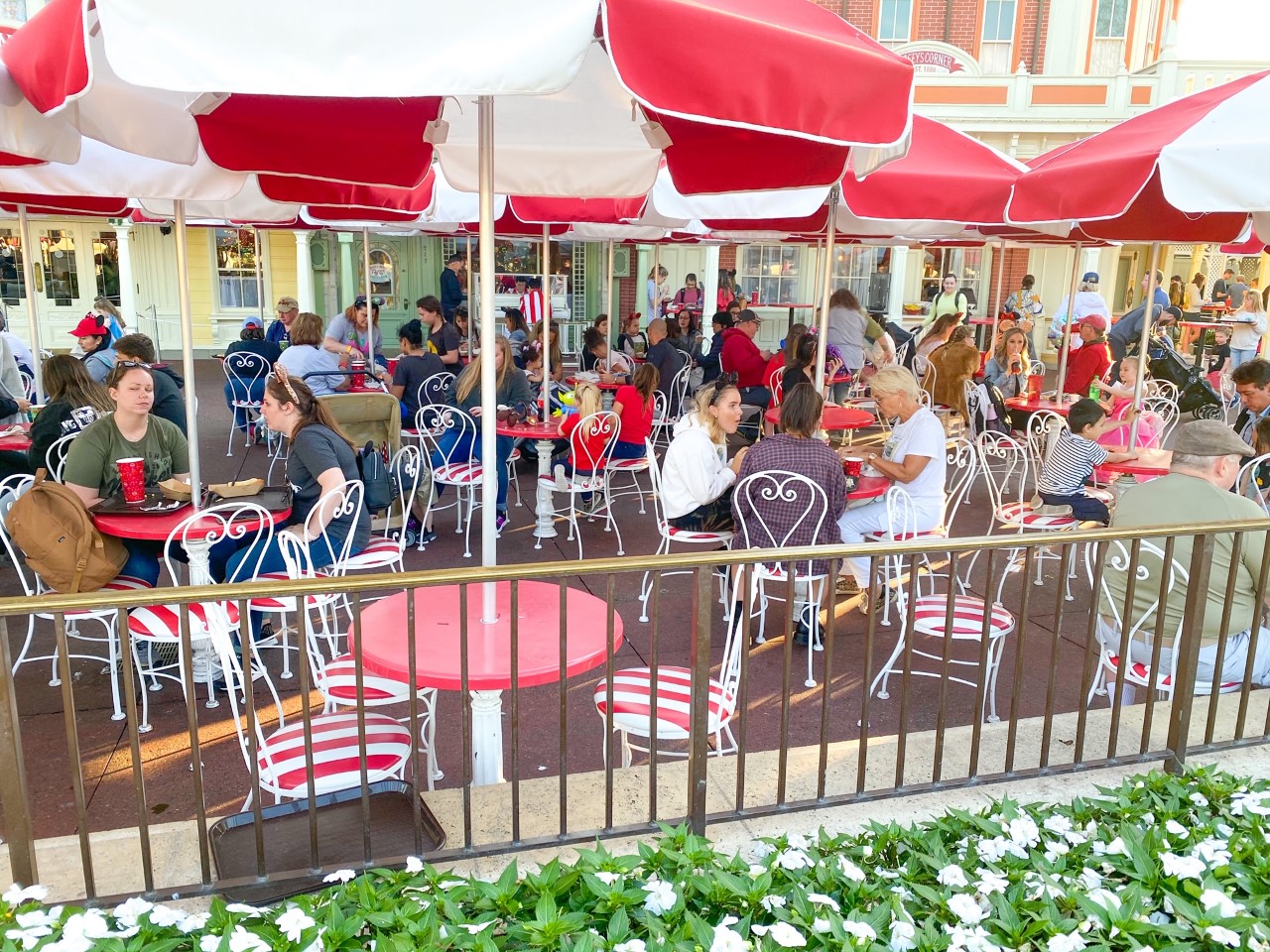 Is Disney's Dole Whip Dairy Free?
Answering the question "Is the Dole Whip at Disney World dairy-free" is a little bit harder than you would first imagine. Because the answer is yes, no, and sometimes all at once.
On their own, the natural, pineapple, and all other fruity flavors of Dole Whip are dairy-free!
However, sometimes the Dole Whip can be mixed with other dairy products like vanilla soft-serve. So even though Dole Whip is dairy-free by itself, its worth making sure that no cross-contamination has occurred before you tuck into the frozen delight that is the Disney Dole Whip.
Of course, if you have allergies or other dietary requirements, please make sure to double-check using an allergy menu! Disney World staff are always happy to help!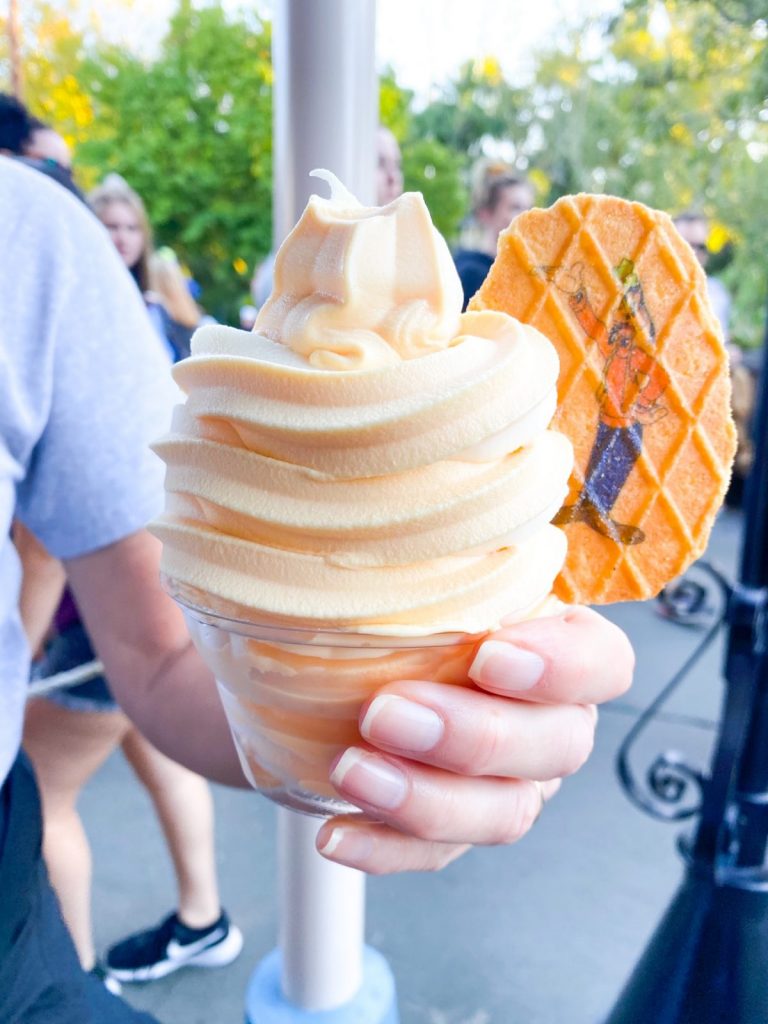 Is Dole Whip A Disney Dining Plan Snack Credit?:
So if you're lucky enough to be in receipt of a Disney dining plan, then you'll obviously be wondering if you can use a snack credit towards a Dole Whip while you're in the Disney Parks?
Yes, you can! The Dole Whip is a great use of a snack credit – you get a whole load of bite for just one credit!
The Dole Whip costs around 5$ in the Parks at Disney World, so it's a nice saving to use a snack credit instead. You can also purchase a Dole Whip float (a Disney Dole Whip with a base of pineapple juice) using a snack credit– which is around 6$, and save even more!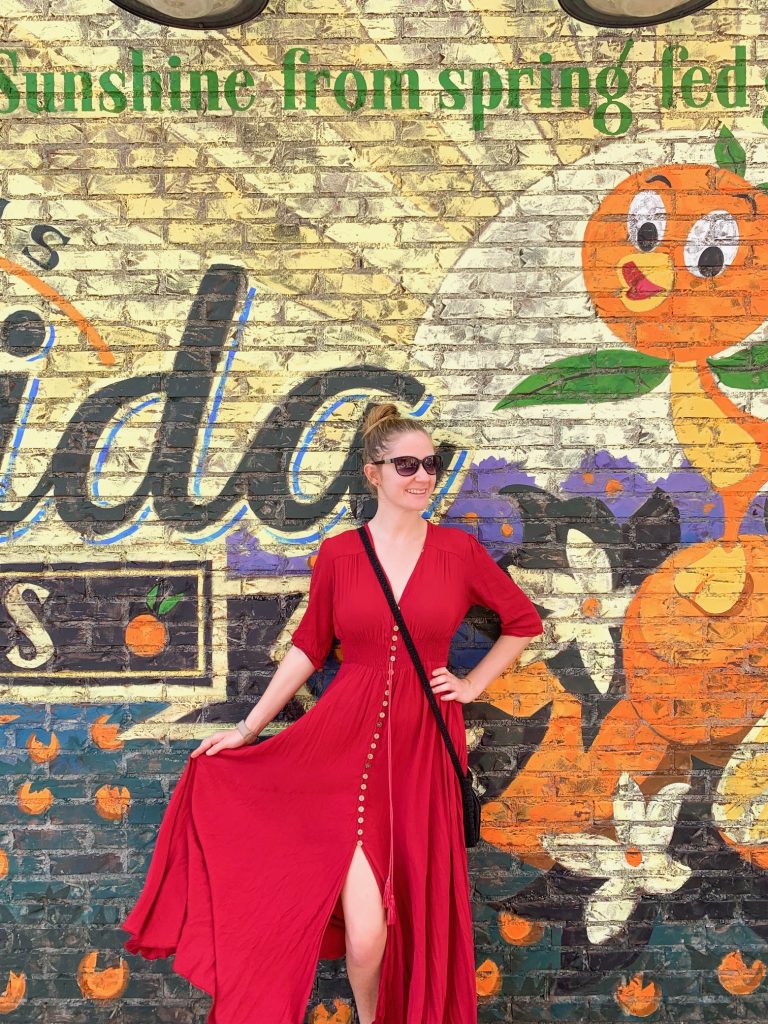 What Flavors Of Dole Whip Are There?
So we've caught your attention with the chilly delight of Dole Whip. What flavor can we get you?
Pineapple:
This was the original flavor of Dole Whip! Tart, tangy, and terrifically sweet, this is the snack you want if the classic Dole Whip at Disney experience!
Pineapple is the ultimate Dole Whip flavor – don't skip the opportunity to try at least one next time you're visiting the parks!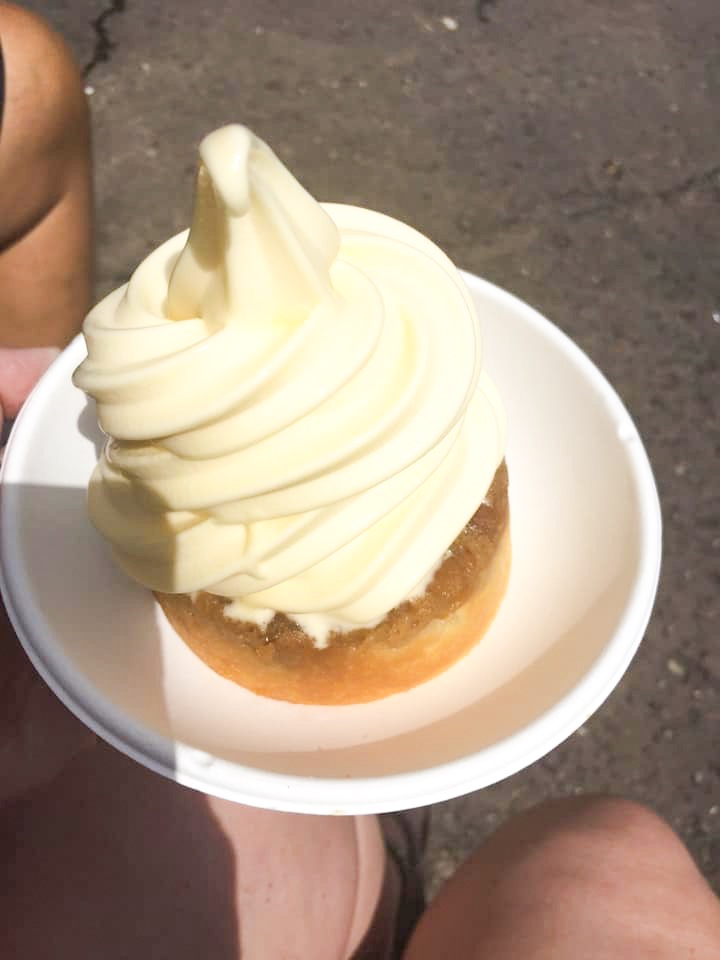 Raspberry:
The most unusual of all of the Dole Whip flavors – this one is for those of us who don't like an overly sweet treat, but still love the slightly bitter-like taste of raspberries!
If you're feeling a bit adventurous, then you NEED to try the raspberry Dole Whip!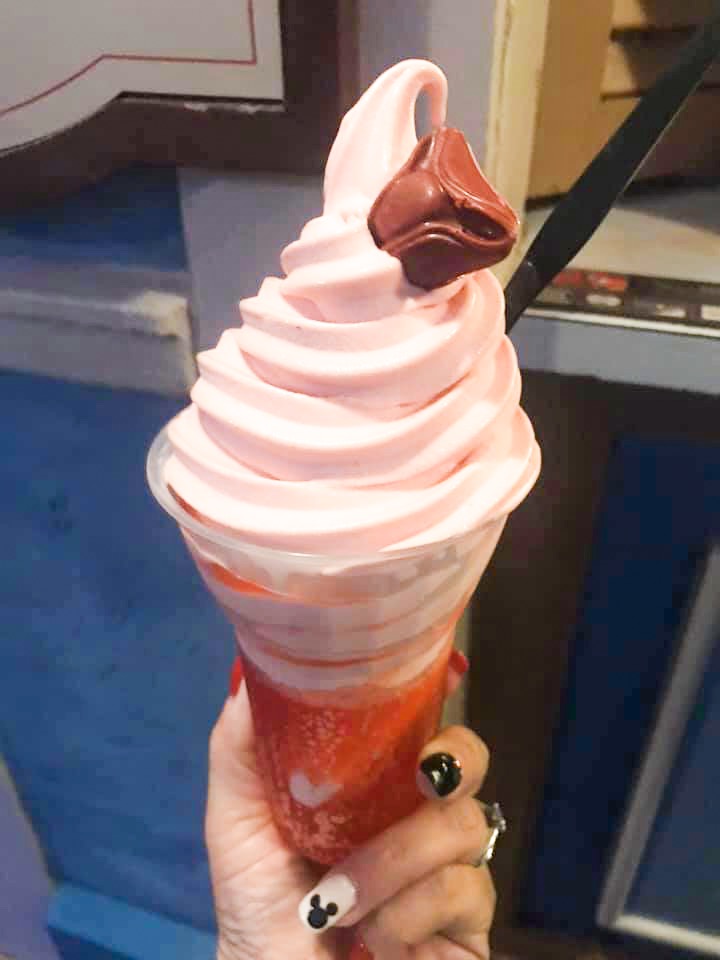 Orange:
This zesty Dole Whip at Disneyworld sounds like it would be close to pineapple, but it's a totally different experience! In our opinion, it is the most refreshing of all the Dole Whip flavors.
The citrusy-goodness is the ideal thirst quencher for a hot day in Florida, it doubles up as a snack and a drink!
Lemon:
Yet another addition to the citrus line of Dole Whips, but also another one you shouldn't skip out on! If you're looking for where to find a Dole Whip that is the ultimate refresher – the lemon flavor should be your first port of call!
Lime:
What does the word 'Florida' sound like to you? Alligators, oranges, or sunshine? For us, a Florida staple is key-lime pie, and the lime version of Dole Whip is definitely a clear nod to this delicious Floridian flavor.
Mango:
Just one more citrus flavor to (man-) go! This is the lightest flavor of all the Dole Whips, so if you fancy something that is cooling but not too sweet or overpowering this is the one you should (man-)go for! (Sorry!)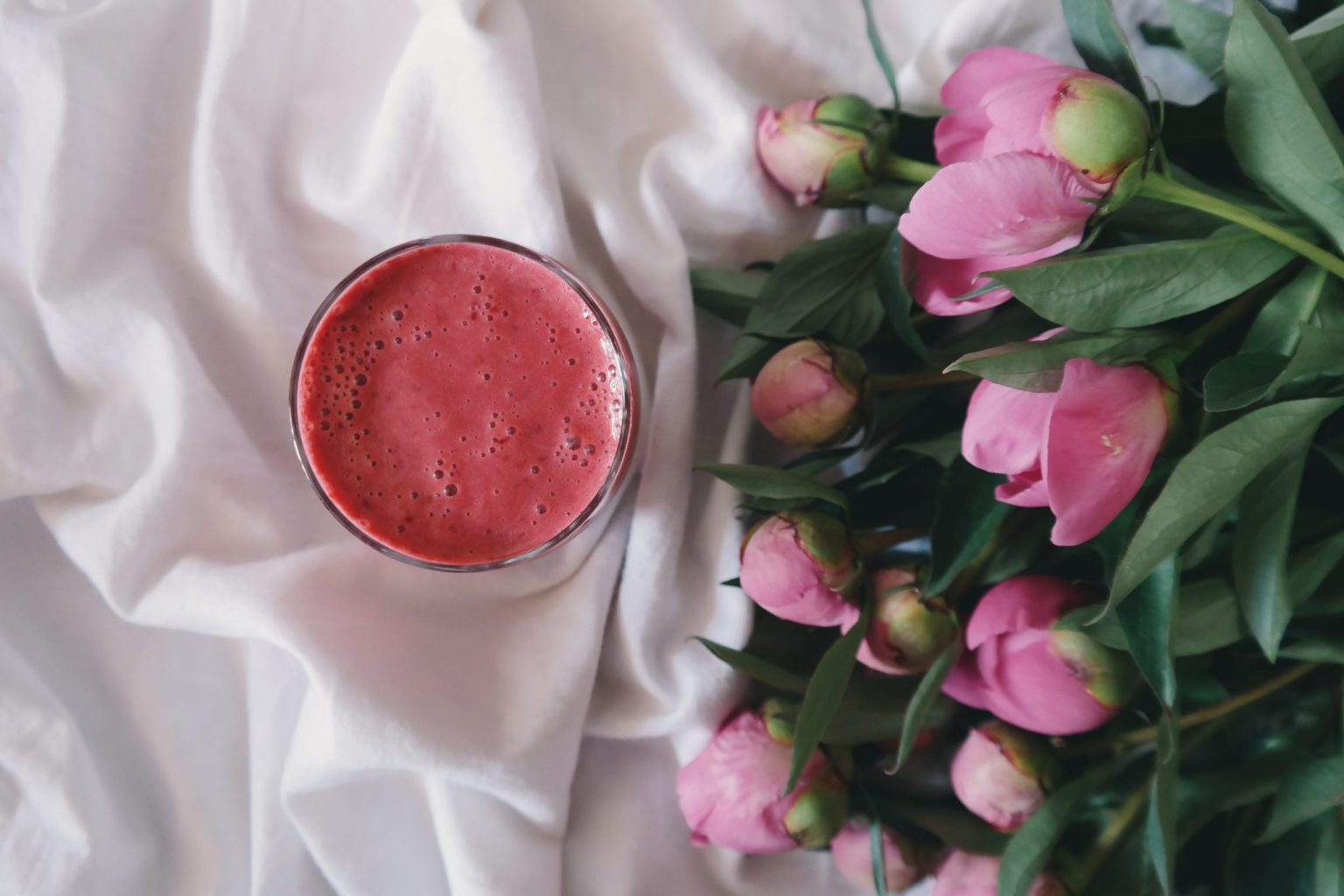 Vanilla:
This Dole Whip might sound plain, but it is anything but! Creamy and smooth this is a delicious choice for you if it's your first Dole Whip, you don't like (citrus) fruit, or just because vanilla is your favorite flavor!
Too much choice? We recommend trying them all …don't just take our word for how delicious they are!
Plus the vibrant colors of all flavors of the Dole Whips at Disney make them one of the most photogenic snacks in the park – if you want to make your friends jealous and boost your 'gram!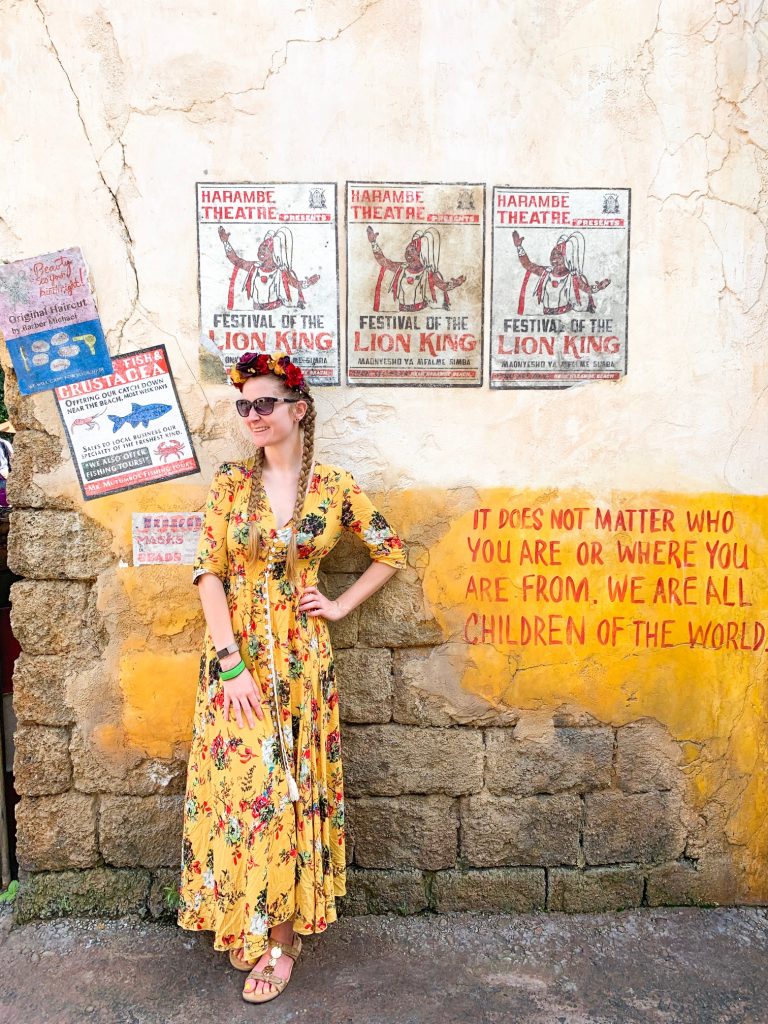 Where To Find Dole Whip In Magic Kingdom:
Where better to enjoy the classic Disney snack, than in the classic Disney park? Magic Kingdom!
Picture the scene, you're walking towards the castle, soundtrack music playing in the background, Mickey ears on, AND you've got a Dole Whip in your hand! It doesn't get much more Disney than that!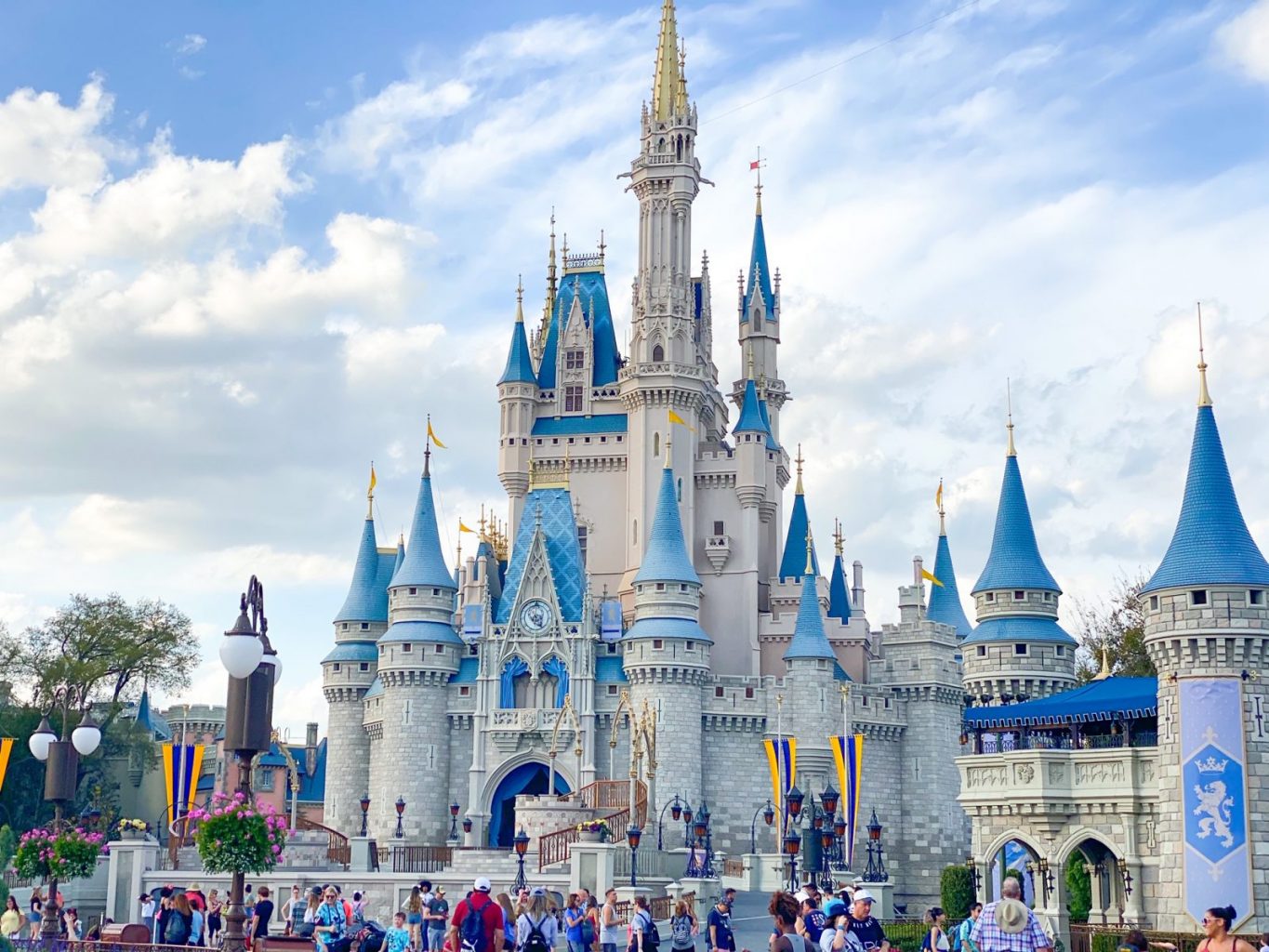 Aloha Isle:
Once you get to Magic Kingdom, head straight to Adventureland and look for Aloha Isle! This is the original home of the Pineapple Dole Whip, but the range at Aloha Isle is now HUGE!
At this stand you can purchase a yummy range of Dole Whip varieties – including the original Dole Whip served in a souvenir cup, a Dole pineapple juice (if you aren't a fan of frozen treats!) and you can even try the Kakamora Float – which is a coconut soft-serve mixed with pineapple juice and topped with a chocolate cake pop!

Sunshine Tree Terrace:
Or if you fancy an orange Dole Whip cup or float – then head to the Sunshine Tree Terrace in Adventureland.
Priced between 5$ (cup) and 6$ (float), this really is the place to go for the icy-citrusy goodness that is the orange Dole Whip!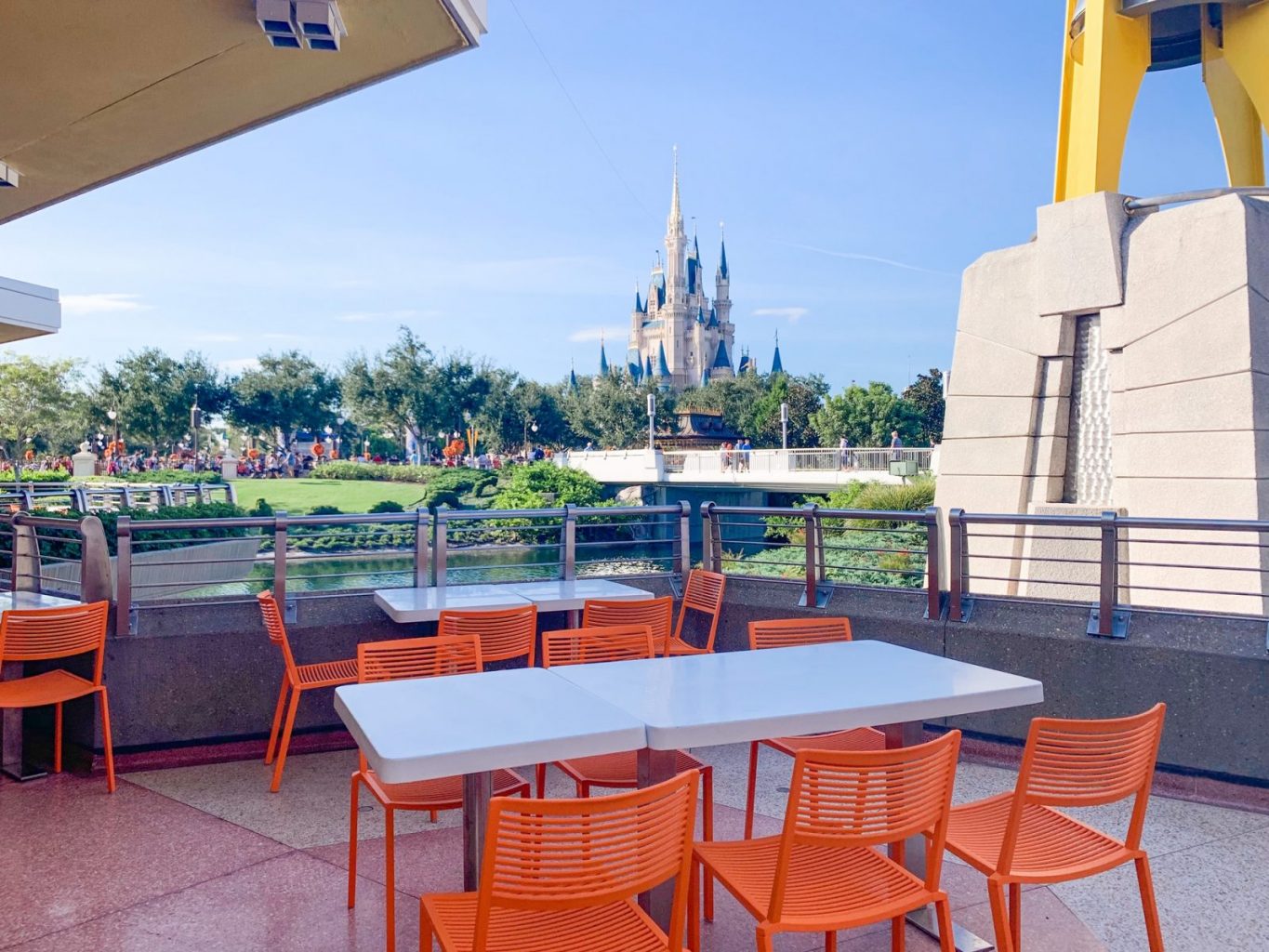 Where to Find Dole Whip At Epcot:
When you think of Epcot, what's the first thing that comes to mind?
For us, it's all the tasty treats that you can purchase "around the world"! Because let's be honest, if you don't leave Epcot having tried at least 3 snacks, you're doing it wrong!
The Dole Whip at Epcot is normally found during the Flower and Garden Festival – and sometimes even alcoholic versions for those of us over 21 can be found!
This does mean that you can't always find Dole Whip at Epcot (Boo, Hiss!) so make sure to grab it if you're in the park for the Flower and Garden Festival.
Oh, but one more thing …don't ever have a Dole Whip right before going on Mission Space! Trust us on this one!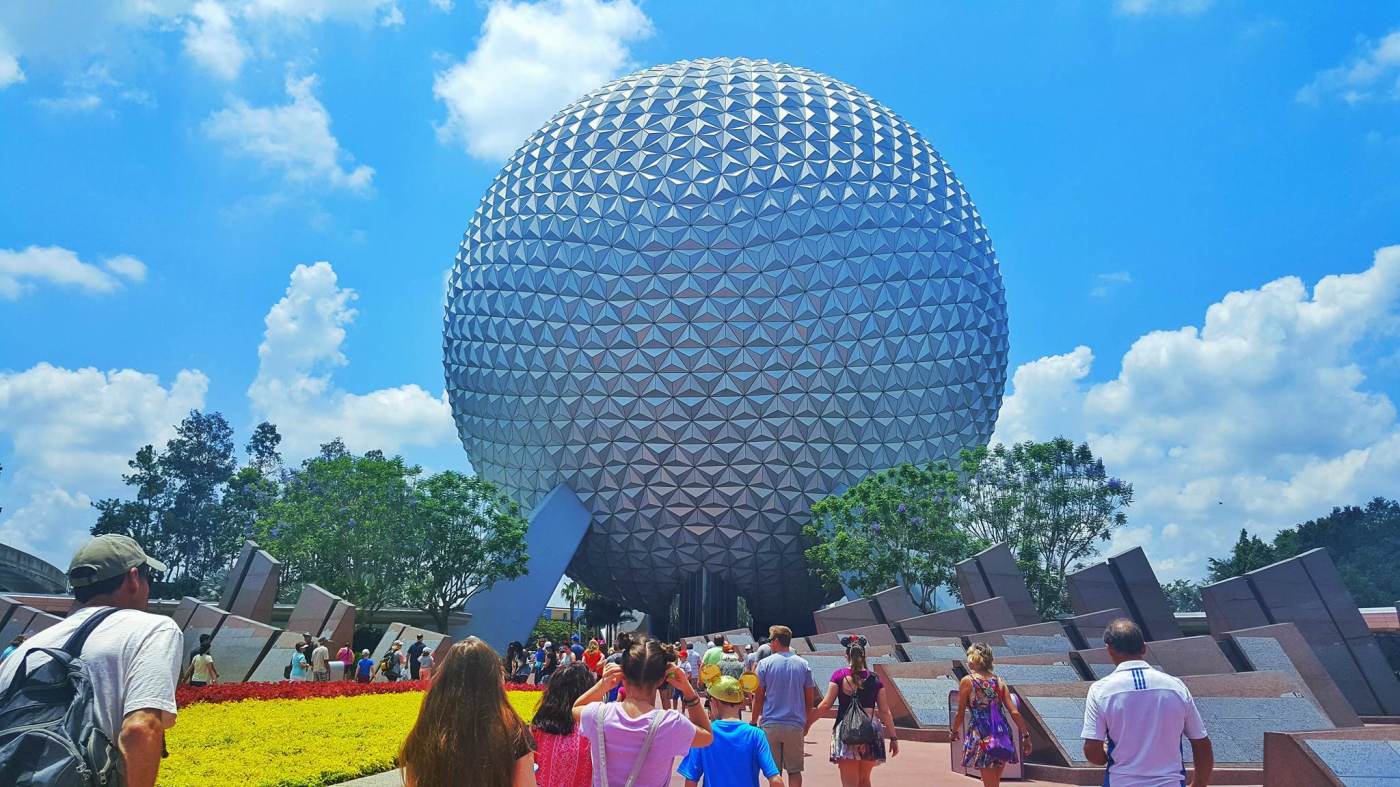 Where To Get Dole Whip At Animal Kingdom:
Tamu Tamu Refreshments is THE place to get Dole Whip when you visit Animal Kingdom.
You can purchase the regular Dole Whip at Disney's Tamu Tamu, but you can ALSO purchase a delicious rum version – with either dark or coconut rum! This flavor of Dole Whip is slightly spicy but still maintains the traditional sweetness of the regular Dole Whip.
You definitely won't regret treating yourself to the rum-based version of this desert; if you're over 21 that is!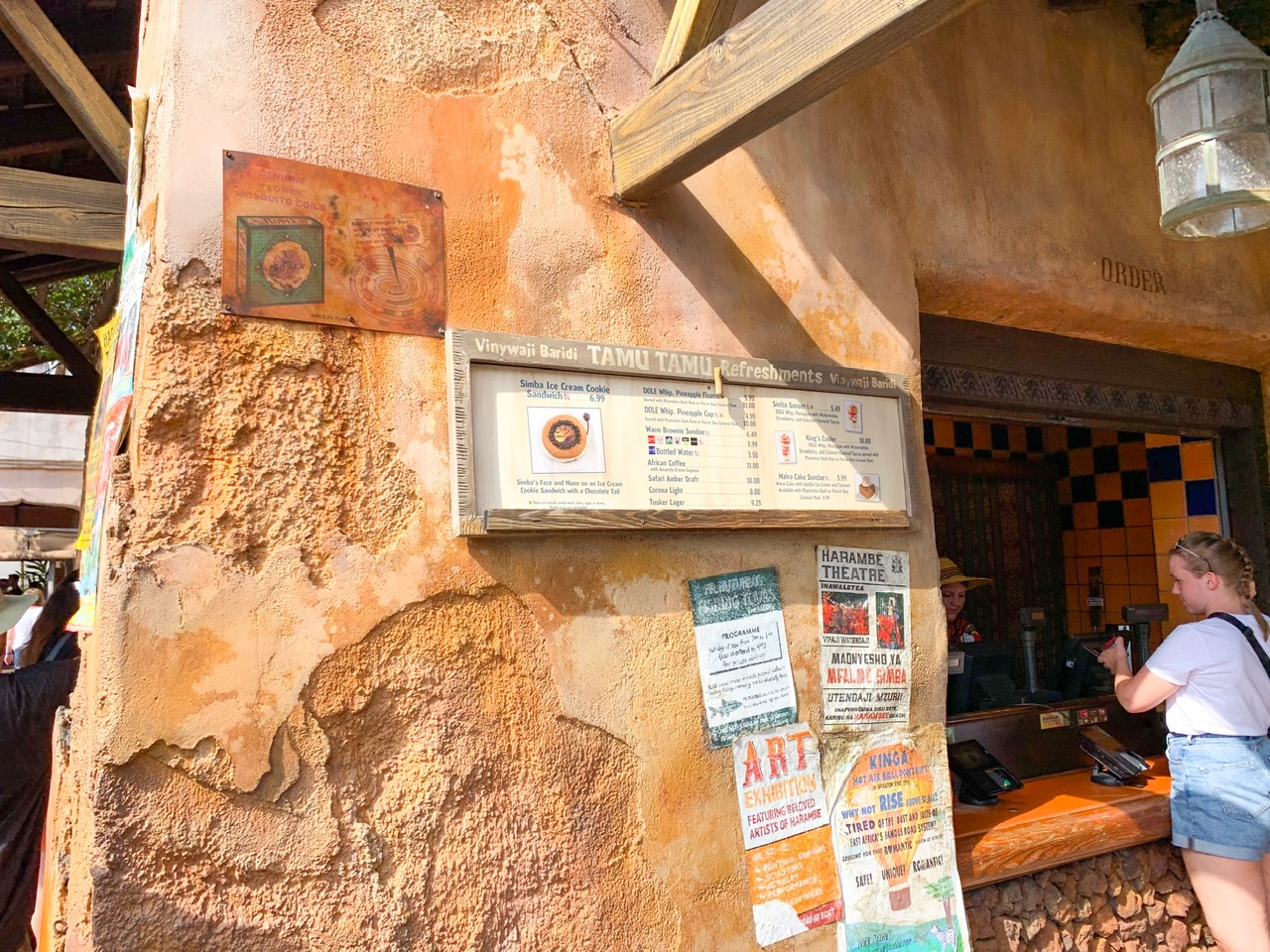 Where To Get Dole Whip At Disney Springs:
Not only does Marketplace Snacks at Disney Springs sell Dole Whip cups AND floats AND alcohol based Dole Whip drinks, but you can also purchase Dole Whip Nachos!
This sweet treat is made up of waffle cone chips, fresh fruit, boba, cream and sprinkles! This is a really cool Dole Whip experience if you're already a fan and want to try something new but equally tasty!
If you're looking for a Dole Whip outside of the Parks, Marketplace Springs really has it all!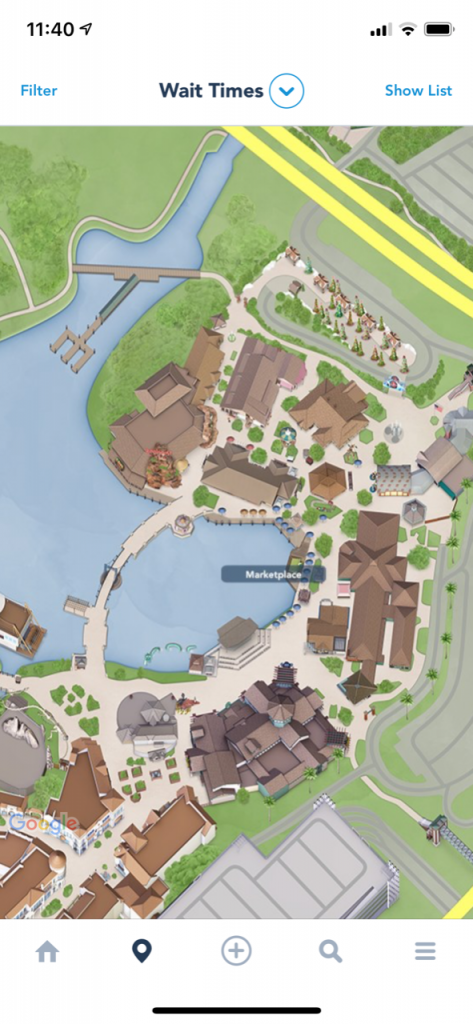 Where To Get Dole Whip At The Waterparks:
If the water isn't enough to cool you down on a hot day, or you fancy a treat at the end of your time splashing about, then purchasing a Dole Whip is an obvious choice!
Currently, Typhoon Lagoon is the only Disney waterpark where you can purchase a Dole Whip – head to Typhoon Tilly's to buy this treat!
With the popularity of the Disney Dole Whip, we don't think it will be too long before the desert can be found across all Disney property!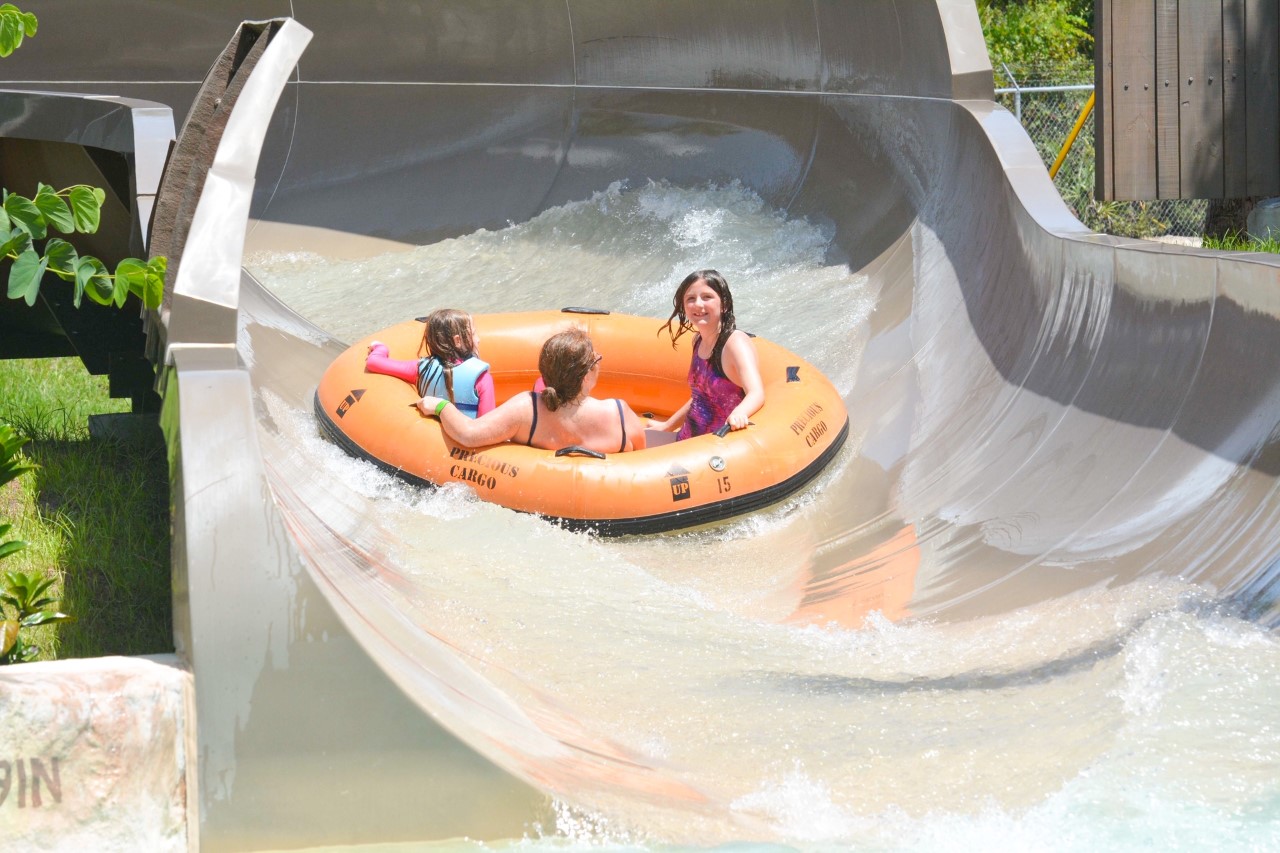 Where To Get Dole Whip At The Disney Resorts:
Can you get a Dole Whip if you're staying at one of the Disney resorts, or if you're popping by for a dinner reservation or a peek inside? YES! Here is exactly where to find the frozen desert of dreams:
Polynesian:
The Dole Whip is available to buy at the Pineapple Lanai at the Polynesian Village Resort. The Pineapple Lanai sells Dole Whips in the classic pineapple and vanilla flavors and as a rum float.
This quick service station also sells Dole Whip's in souvenir cups and bowls – so if you want a lasting memory of how delicious your Dole Whip was; the Polynesian is where you should get yours!

Boardwalk:
While Hollywood Studios currently doesn't sell any form of Dole Whips (hopefully this won't be the case for much longer!), the Disney Boardwalk is close enough for you to pick up a delicious Dole Whip.
Aim for Joe's marvelous margaritas for Dole Whip pineapple smoothies, including a version made with rum.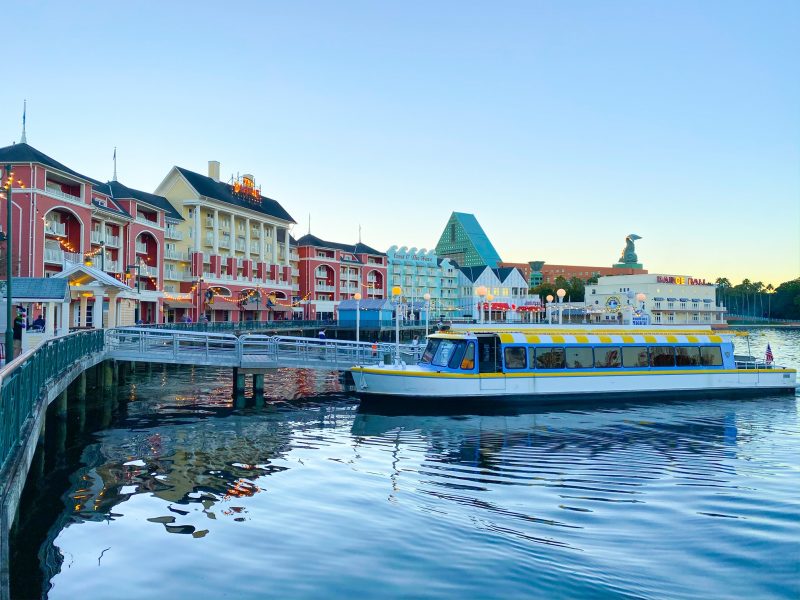 All Star Movies:
You can't have a visit to the All Star Movies resort without buying a Dole Whip smoothie from the Silver Screen Spirits Pool Bar!
The Dole Whip smoothie is a refreshingly zesty blend, more of a drink than a snack, but still as delicious as the classic Dole Whip.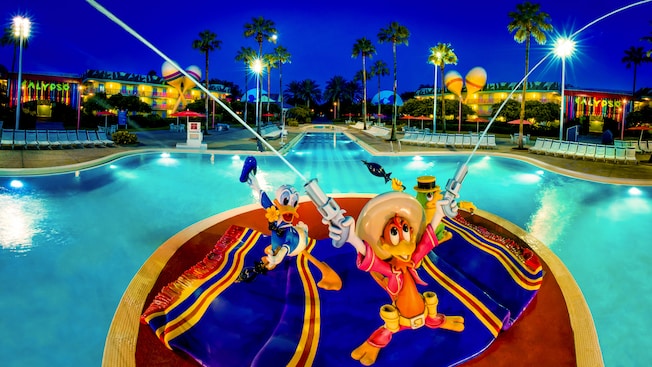 Pop Century:
Last but not least you can get both a Dole Whip cup and float at Disney's Pop Century resort in either pineapple, vanilla, or a combination of both! So if you're a fan of cool pineapple deserts (and let's be honest, who isn't?) then head straight to the Pop Century resort.
So there you have it, folks! Everything you need to know about Dole Whip at Disney, right here in one place … so no matter if you're a strict pineapple fan, or you just want to try one of everything … enjoy!