Are you looking for the best EPCOT quick service restaurants for your next trip? Here's the list for you! These restaurants are perfect for those who want to skip making a reservation and enduring long waits, and we encourage you to check out these quick service EPCOT spots sure to cure that hunger! Make sure to check out the Official EPCOT Map so you know where everything is located around the park when choosing where to eat.
We're here to help with tips and tricks to help your family find the best quick service in EPCOT! We'll share our favorite go-to spots, reliable and affordable meals, and the best eating around the world – the World Showcase that is! We will also keep you from wasting your time and money on some of the not-so-great places too.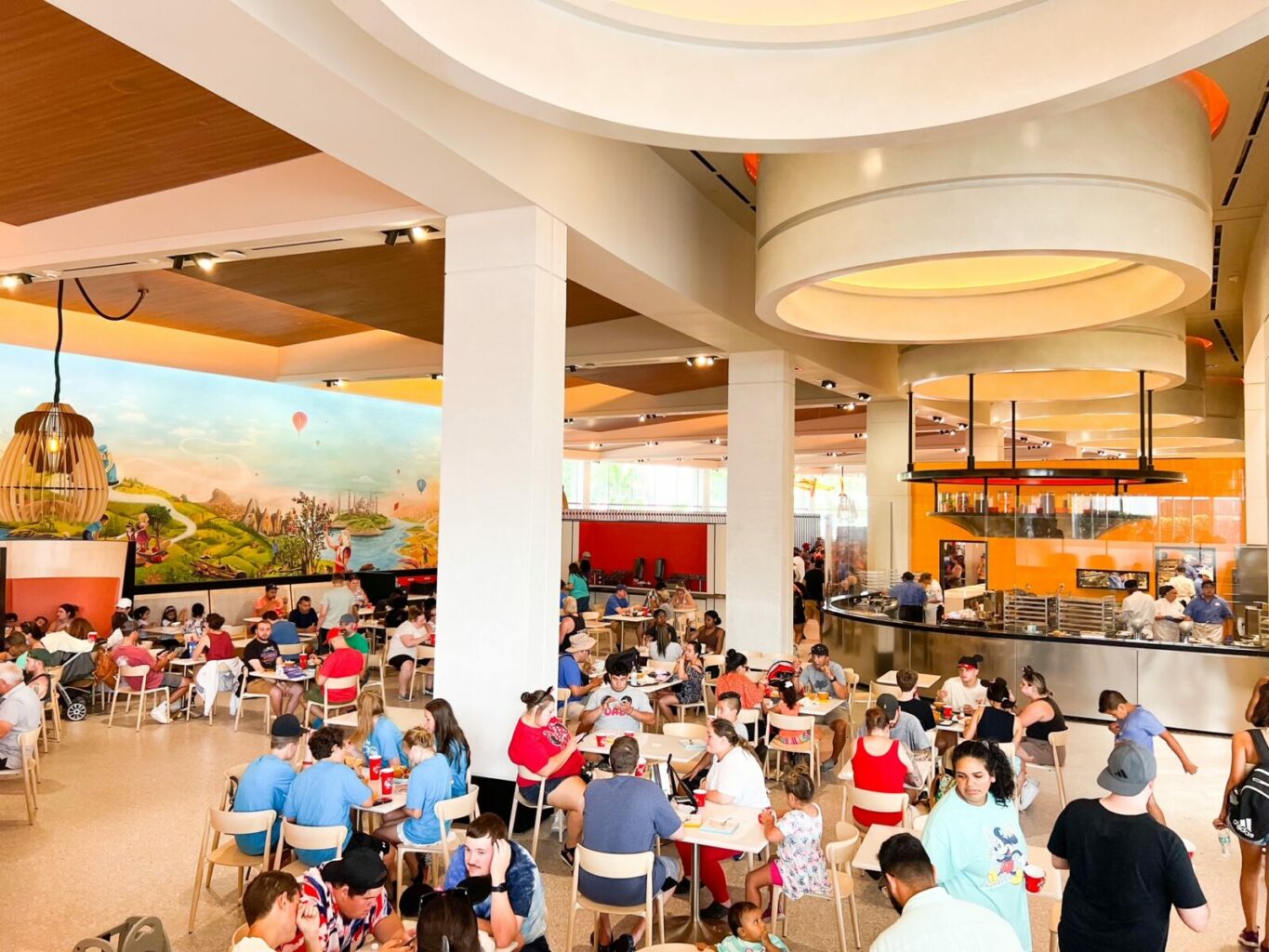 Get a FREE printable 30/60/90 day Disney countdown by joining our private Disney Facebook Group and share your photos and ask for tips and trick
What is Quick Service?
Disney Dining options include table service and quick service. Table Service restaurants are sit-down restaurants where you are waited on by a server for a formal meal and will most likely need to make an advance dining reservation for.
Quick Service includes cafeteria-style restaurants and walk-up counters that are great for guests who want to make the most of their day without sitting down to a formal meal. Eating at EPCOT quick service restaurants are a great way to eat cheap and save time while at the park.
Best EPCOT Quick Service Restaurants
Connections Eatery – World Celebration
Located behind – but also connected to – Connections Cafe (the Starbucks) is Connections Eatery, which is the newest place to grab some EPCOT quick service. There is TONS of air-conditioned seating in here, making it not just a great place to grab a meal but also to relax and escape the heat. And don't miss looking at the hand painted mural on the back wall too!
The French Bistro Burger, Meatball Pizza, and General Tso Chicken Salad are some of the standout menu items here, and you can't go wrong with anything else either. The food is served on real plates and there's actual silverware to use, which elevates this quick service in our eyes – this is much more than just EPCOT fast food. And you won't regret finishing your meal with the delicious liege waffle – a buttery little waffle topped strawberries, whipped cream, and chocolate sauce.
This is also one of the best places to eat gluten-free while at Disney, and one of the best quick service lunches at EPCOT as well.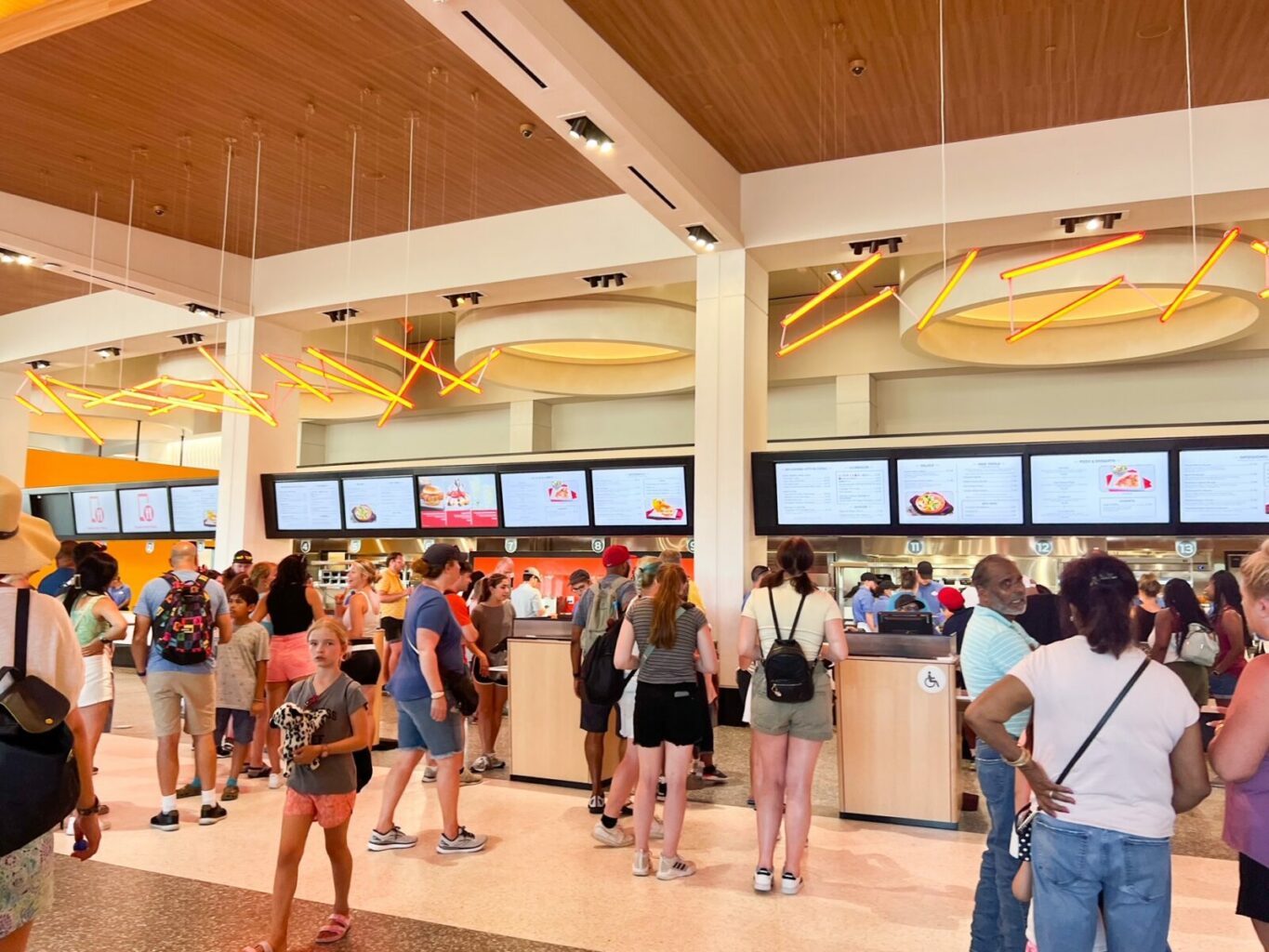 Les Halles Boulangerie Patisserie – France
Hidden in the back of the France pavilion lies another favorite quick service EPCOT dining spot. All the food here is delicious, with a menu full of yummy and traditional French soups and sandwiches made with perfectly baked French baguettes, and tons of cheeses! Having one of the earliest opening times in the World Showcase – 9 am – this is the best quick service breakfast at EPCOT – or any meal during your time at this park! It is one of our favorite quick service options and even makes our list of the best restaurants at Disney World! 
Here at this French bakery, you will also find the BEST desserts! SO many pastries to choose from, you just can't go wrong. Macaron, tartes, creme brulé, eclairs – tasty and affordable, so grab different ones for your family to try out some of the best quick service EPCOT food! Hands down, this is always on our list of must-eats, and is some of the best counter service at EPCOT.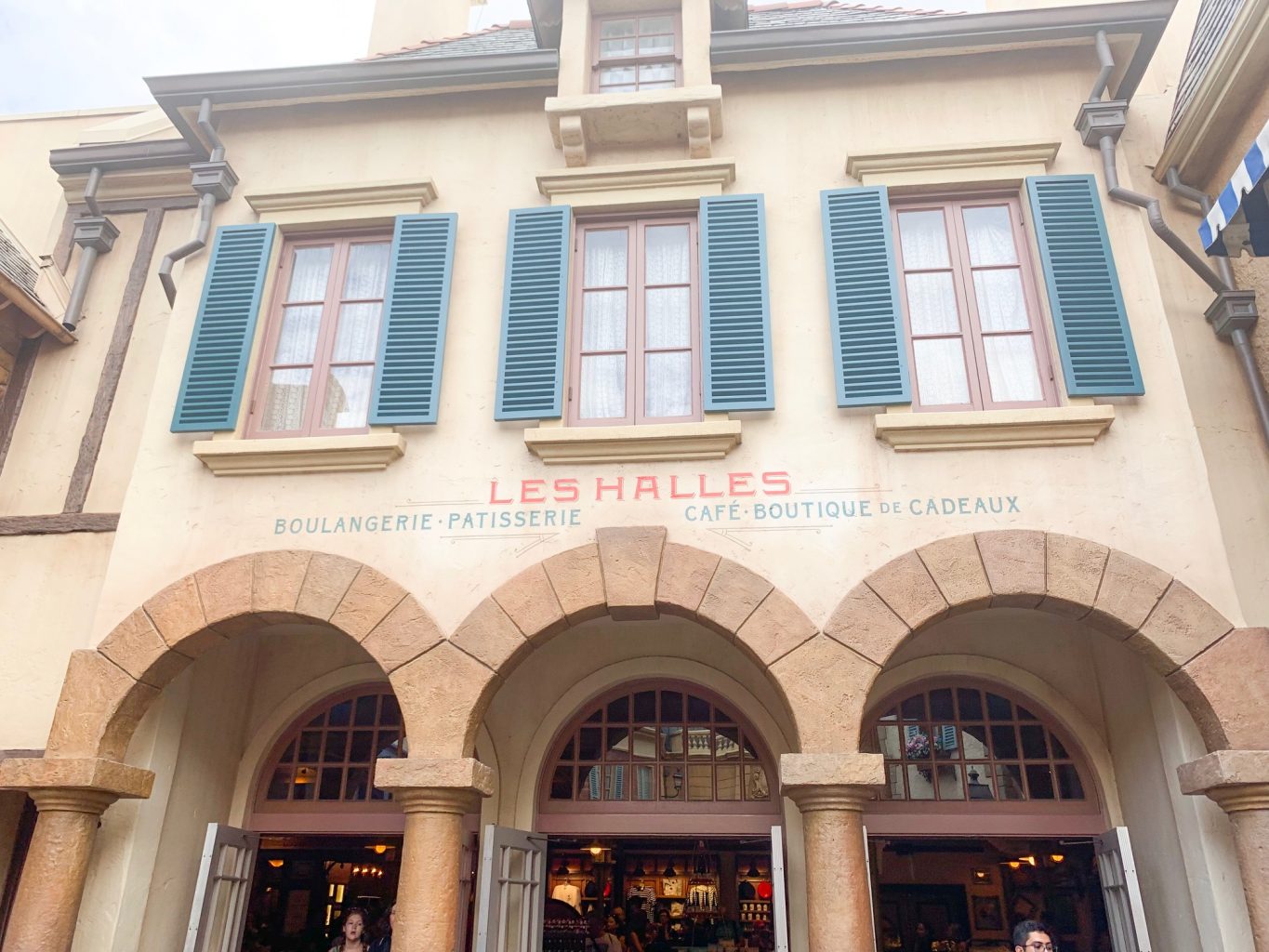 Sunshine Seasons – The Land
Located inside of The Land Pavilion in World Nature, Sunshine Seasons has such a plethora of choices, there's an option for everyone, even those with dietary restrictions! Some items even include produce grown from the "Living with the Land" greenhouse. The oak-grilled rotisserie chicken, the stir fries, and Mediterranean vegetable sandwich are a few of the most popular meals at this EPCOT quick service location near Soarin'.
Set up like a food court, there are noodles, a grill shop, sandwiches, soup and salads to mix and match to make your meal what you want at this EPCOT Quick Service cafeteria! The variety here makes Sunshine Seasons one of the best EPCOT quick service restaurants. They even have one of the best vegan desserts in all of Disney World – the Cookies 'n' "Cream" Chocolate Mousse Cup.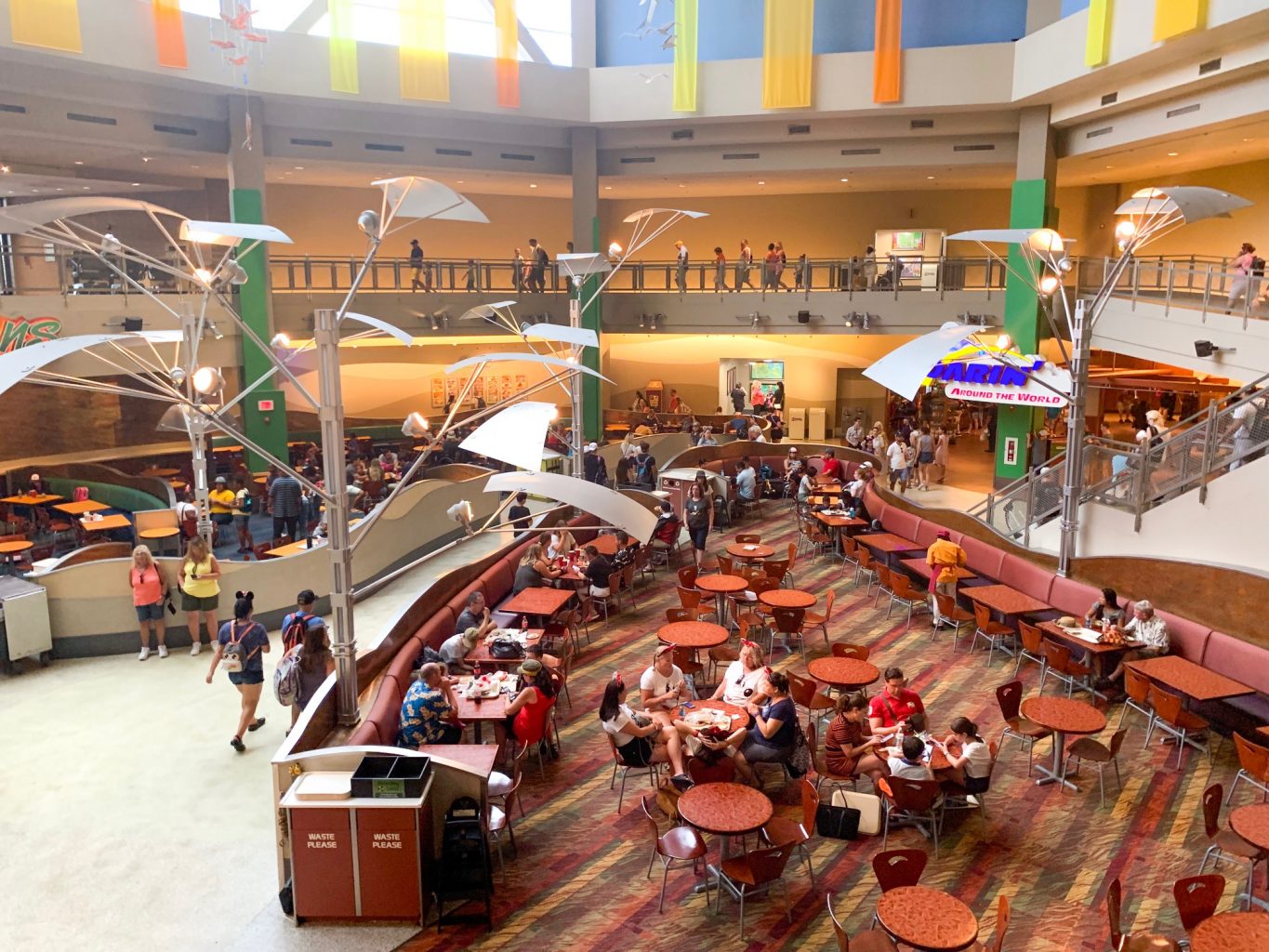 La Cantina de San Angel – Mexico
With a scenic view overlooking the water of World Showcase Lagoon, this is a popular quick service choice in the Mexico Pavilion. Plenty of seating in the shade combined with terrific views of the lagoon, makes this a must-try EPCOT quick service. Crowd levels tend to be high, but it's a definite must for a counter service meal since it's some of the best EPCOT food!
Try the AMAZING guacamole and tacos, whether eating solo or sharing with family and friends. Before you head on to your next stop along the world showcase, make sure to try one of the paletas – the Mexican popsicles- or grab one of the tasty margaritas, both with many flavors to try! You won't regret grabbing a meal here, and it's definitely the best EPCOT Mexican quick service.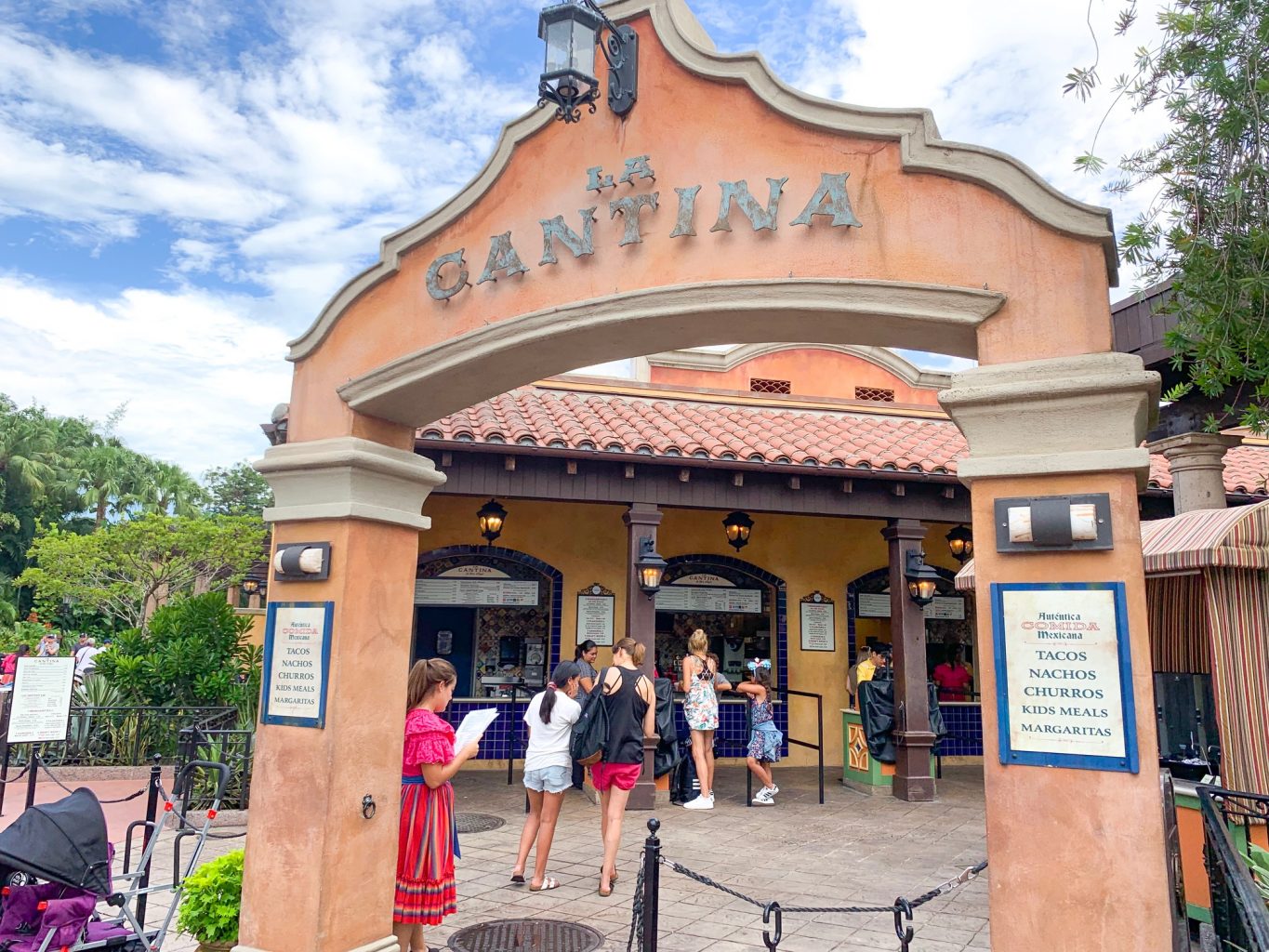 Yorkshire County Fish Shop – United Kingdom
This is a quick and easy place to grab a bite to eat in the UK Pavilion, known for its delicious fish and chips. Just look for the green awnings that read "Fish Shop" to find these tasty British fares. While it may be the only entree offered, it's still a must-try during your time at EPCOT! It's worth noting, there are no vegan fish and chips options here, you can only get those inside the Rose & Crown Pub.
This EPCOT quick service only has outdoor seating and limited at that, but if you can snag a table later in the evening, you'll have a perfect view of the nighttime show "Harmonious." The food is delicious, and the view is amazing, which is why this is one of our favorite EPCOT quick service restaurants.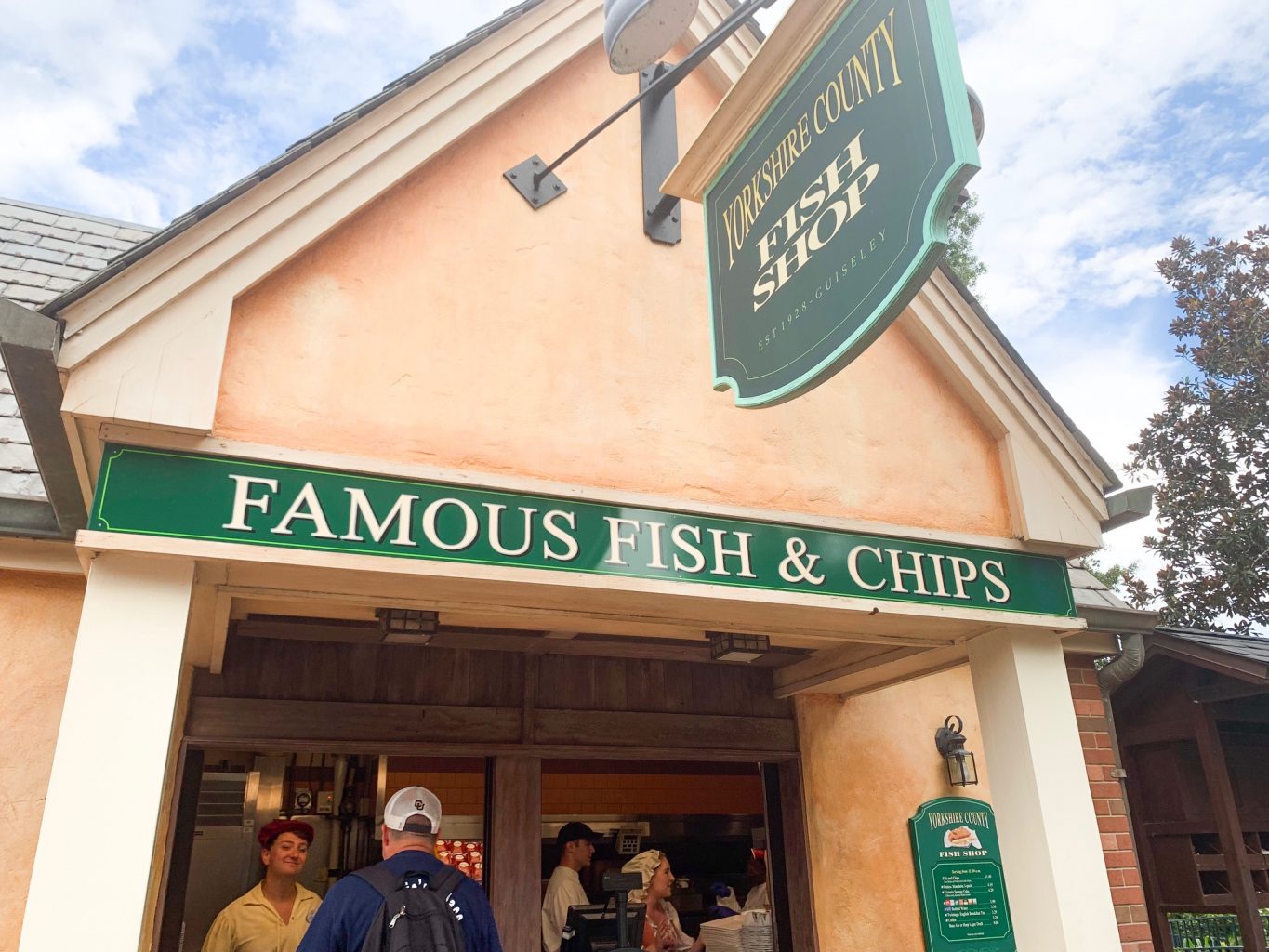 Katsura Grill – Japan
This little hidden gem in the Japan Pavilion has such an extensive menu, and even picky eaters will be able to find something here to eat! Katsura Grill offers sushi, ramen and udon, salads, soups, and, of course, teriyaki meals. The Yuzu Cheesecake is also a unique dessert that you should definitely try while here!
Not only is the food fresh and delicious here, but the seating area is GORGEOUS. You can enjoy your meal in a hidden Japanese garden, complete with a little koi pond. You won't regret enjoying something here, and great food plus amazing atmosphere makes this one of the best EPCOT quick service dining options.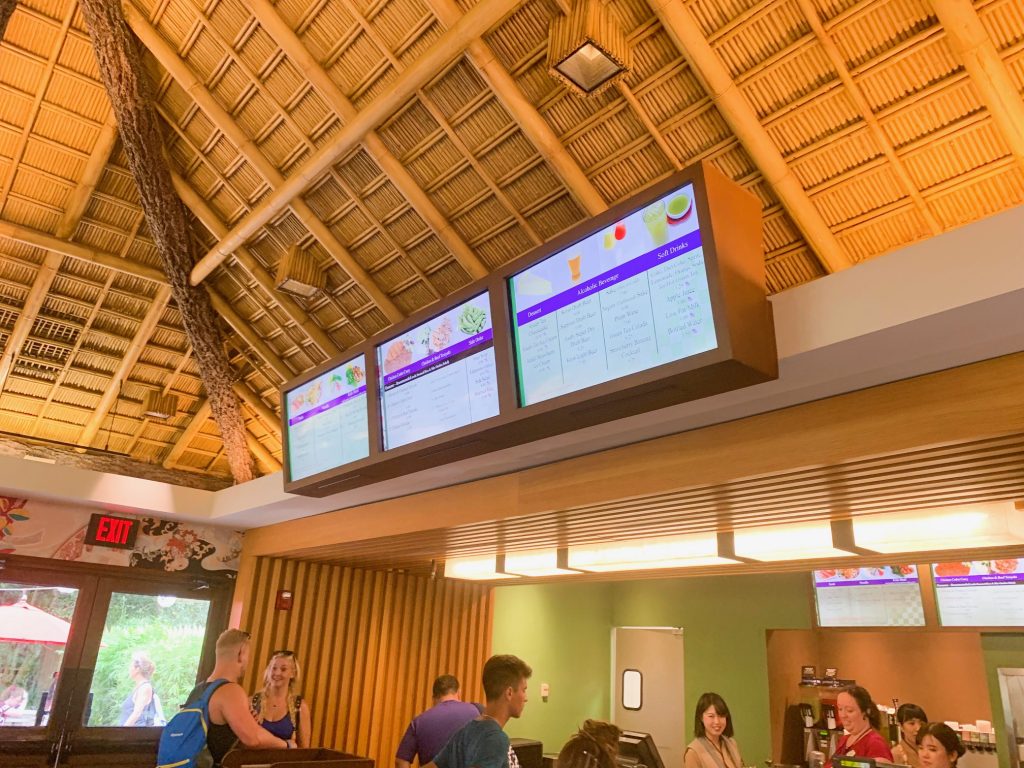 Regal Eagle Smokehouse – America
Located in the iconic main building of the American Pavilion and lightly themed to The Muppets, Regal Eagle Smokehouse is a great place to grab some barbecue while in Disney. They have a little bit of everything – brisket, chopped pork, chicken, ribs, and even a BBQ burger. A standout here is the plant-based jackfruit sandwich too!
This is one of the best EPCOT quick service options because there's so many delicious things to choose from on the menu, as well as you can have a salad or the jackfruit sandwich if you're looking for something healthier. And the real reason everyone loves Regal Eagle? The 4 house made sauces that you can get as much as you want of – a savory spice sauce, a classic smokehouse sauce, a sweet mustard sauce, and a vinegar base sauce. Feel free to try them all and find your favorite!
The portions here are also fairly large, making the food absolutely shareable! The amount of food for the price here drives up the value and makes Regal Eagle a great choice, and one of the best quick service dinners at EPCOT.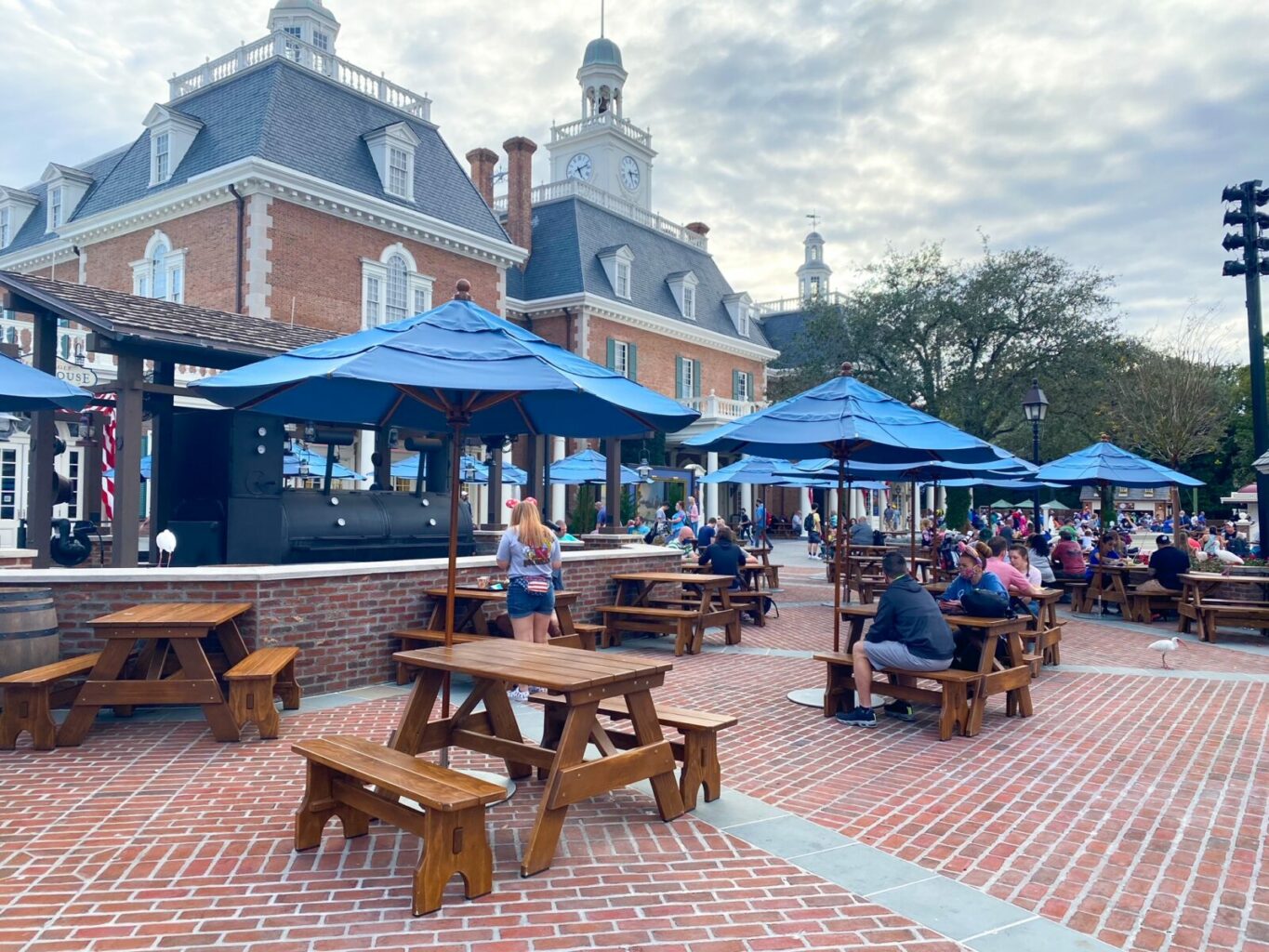 WORST Epcot Quick Service Restaurants
Sommerfest – Germany
The food at Sommerfest isn't bad, but there aren't a lot of options on the menu. You can choose from a giant pretzel, a bratwurst sandwich, and pretzel bread pudding. If you're not a huge fan of German food, there isn't really anything here besides the giant pretzel.
Unfortunately, Sommerfest got rid of the Nudel Gratin – the creamy baked macaroni and cheese that kept us coming back. Until that returns, or until they expand the menu, Sommerfest will keep its spot on the worst EPCOT quick service restaurants for us.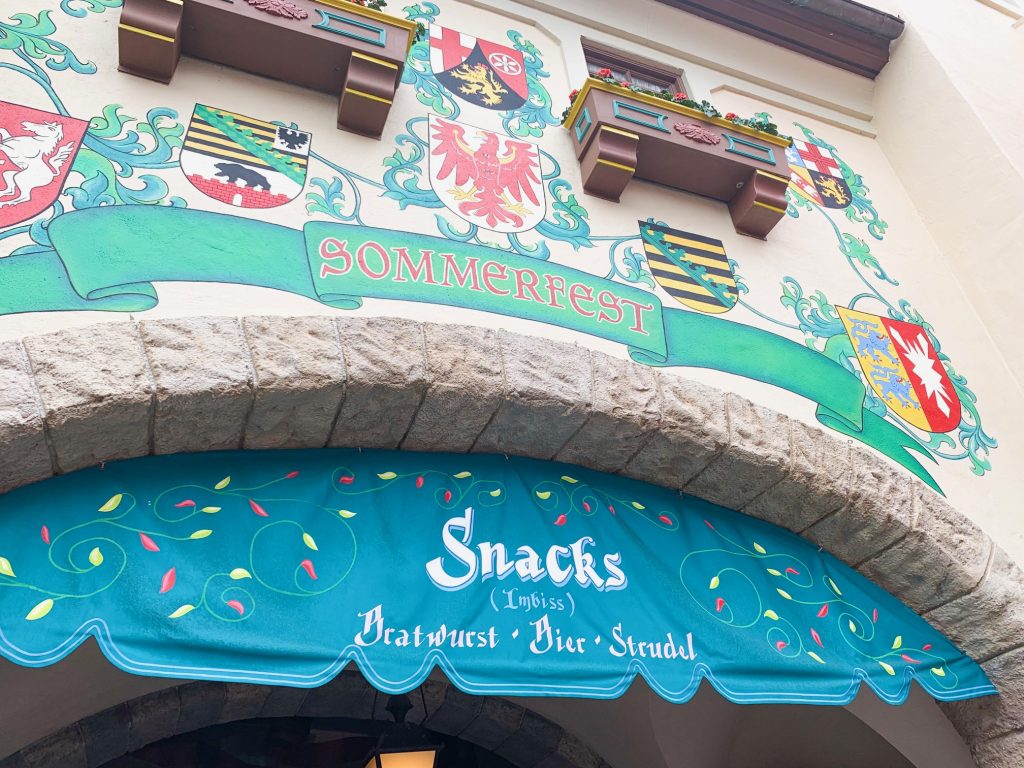 Kringla Bakeri Og Cafe – Norway
Kringla isn't on our worst list because the food is bad – in fact, the School Bread here is an incredibly popular choice for Disney-goers, a bun with custard filling and coconut shavings on top is considered to be among the best food at Epcot. It's here because the menu is very limited, and there are better options to choose from.
If you aren't looking for a dessert or pastry, there aren't any other options here. There used to be a great assortment of sandwiches, even for breakfast, but the menu has been scaled down drastically and this isn't on our list of what to eat at EPCOT – unless you're here for the School Bread.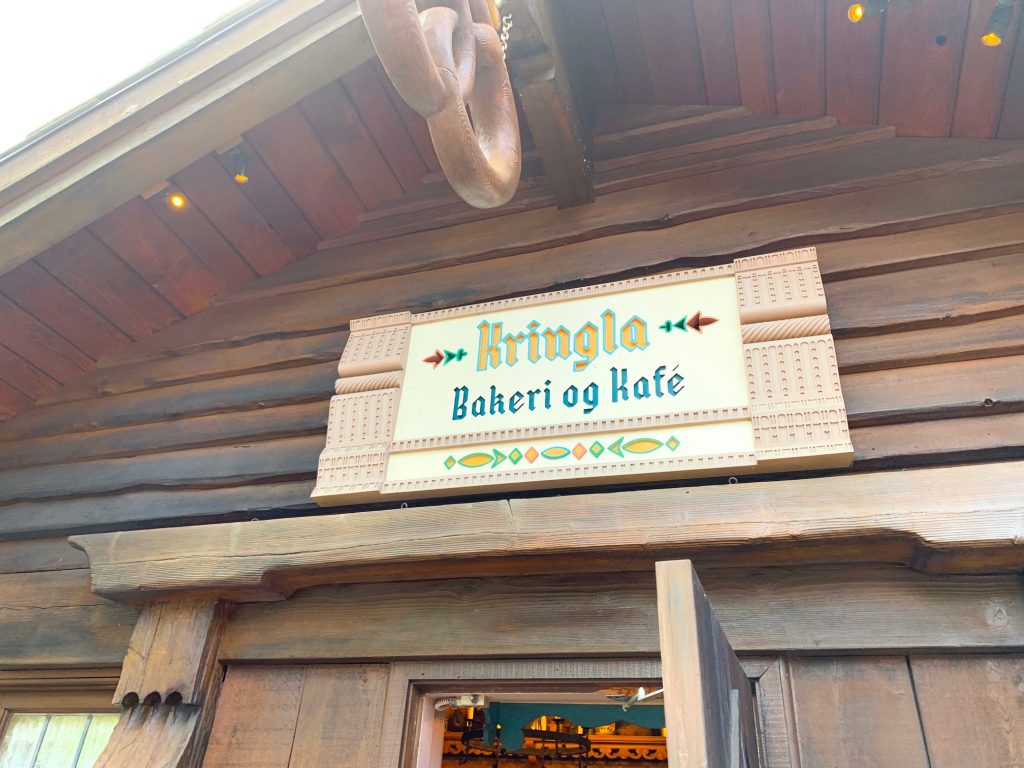 Crepes A Emporter by La Creperie de Paris – France
Located near the Remy's Ratatouille ride, this is the walk-up crepe window that is run by the sit-down creperie. The food here isn't bad, but it's not the best EPCOT quick service either. Even by Disney standards the food is a little pricey, and the menu isn't exciting.
There are both sweet and savory crepes to choose from, and the buckwheat crepe flavor can be very overpowering, especially to those who are familiar with more traditional crepes. And the line here is often extremely long and moves slow, which isn't worth waiting in for mediocre food. Skip here and find better quick service dining in EPCOT around the World Showcase.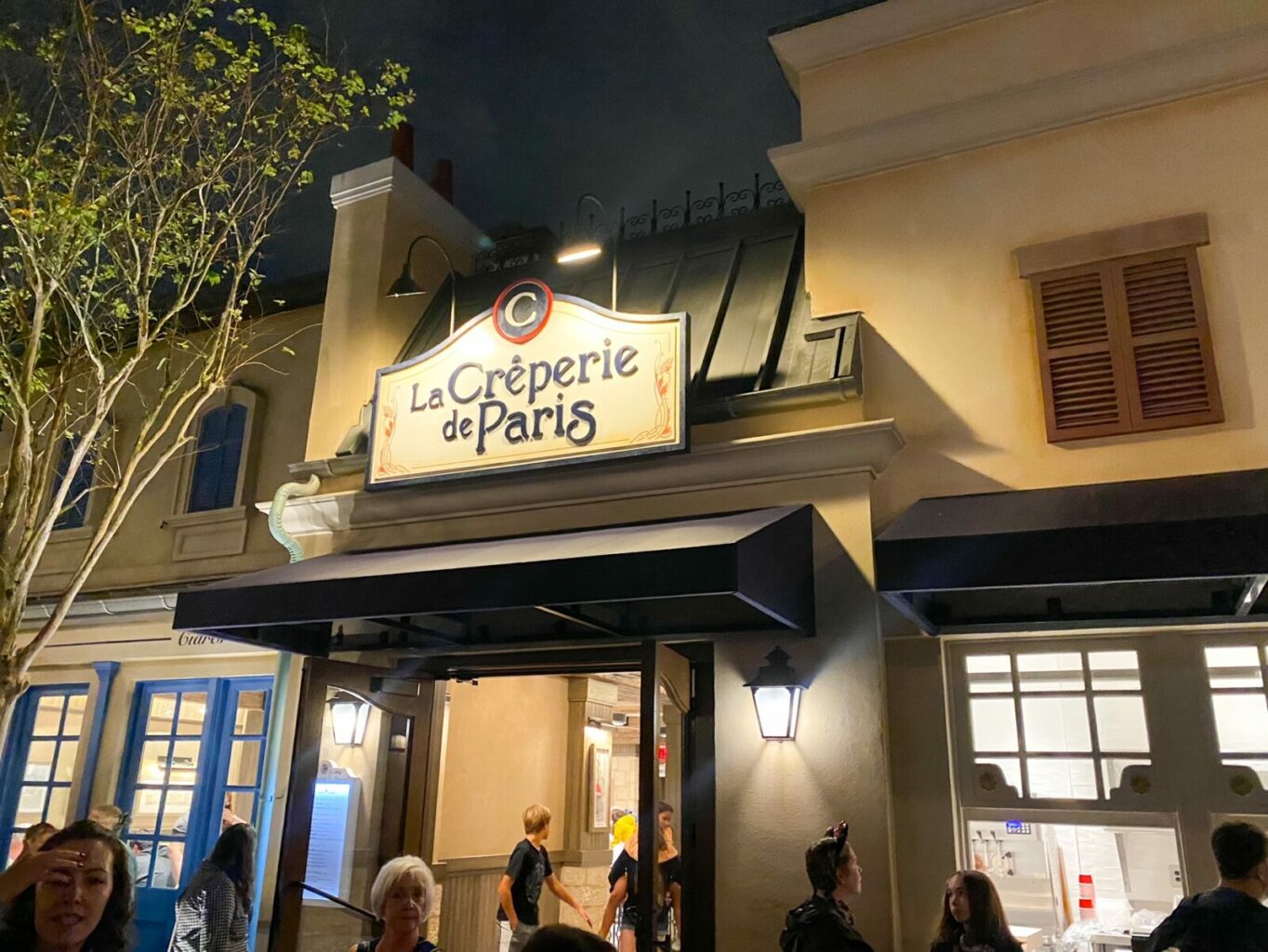 Lotus Blossom Cafe – China
The atmosphere and decor in this pavilion may make up for the wow factor of this Epcot quick service, but it's not one of our favorite counter service choices. Steady, familiar Chinese food does show up on this menu – egg rolls, orange chicken, pot stickers- but from our experiences, with so many options in the World Showcase, we would rather try out some of the more exotic, flavorful meal choices.
Although we aren't a huge fan, Lotus Blossom Cafe is home to the Plum Wine which makes our list of best drinks in Epcot!
At the end of the day, Lotus Blossom Cafe is okay if you are looking for something specific, but it isn't exactly what we would qualify as the "Best Food in Epcot" as there are many better choices! That being said, if you are drinking around the World at Epcot, we do recommend getting some Plum Wine from this spot. You won't regret it!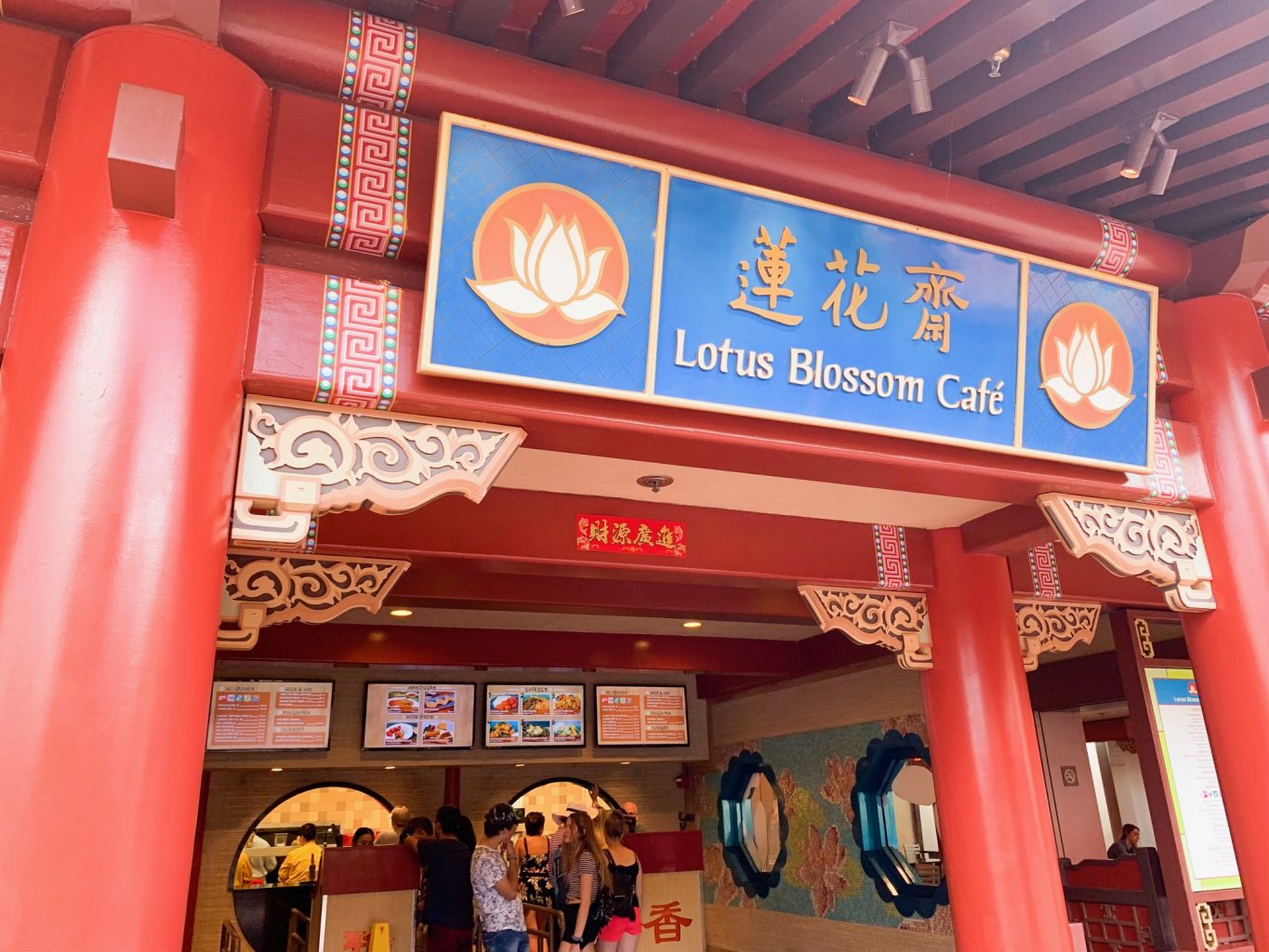 Where To Stay At Disney World
If you are reading this post, you are probably planning a trip to Disney World! Check out some of our favorite hotel recommendations in the Walt Disney World resort area. No matter your budget, there is something for you and somewhere to stay!
Walking Distance From The Parks. Walt Disney World Swan. Check Rates: Booking.com
Upscale. Four Seasons Walt Disney World. Check Rates: Booking.com
Family-Friendly. Wyndham Bonnet Creek. Check Rates: Booking.com
Our Favorite: Hilton Orlando Buena Vista Palace. Check Rates: Booking.com
Affordable: Comfort Inn Maingate. Check Rates: Booking.com
5 Things To Pack For Disney World
Check out these necessary things to pack for your trip to Disney World!! A trip to Disney can be a much smoother experience if you simply add a few items to your bag of things to pack!! Check out some of our favorites below.
#1. Good Quality Walking Shoes. Good quality walking shoes are a MUST for Disney! And I highly recommend my favorite Vionic Farra Sandal. I literally cannot tell you enough how much I LOVE this sandal! I originally bought them for a trip to India where I wore them every day for 2 weeks, but they quickly became my best shoe for Disney! I even went back an bought a second pair in the same color just in case Vionics ever stopped making them! Vionics are my favorite brand for Disney because they are supportive, affordable, and perfect for Disney in the Florida heat!
#2. A Sturdy Backpack. OutdoorMaster Sling Bagis our very favorite functional backpack for Disney! If you have never used a sling backpack, you haven't lived yet! [Just kidding but you are going to love it.] A sling backpack for Disney will change your life! It doesn't hurt your back the way traditional backpacks may and leaves one shoulder completely free.
#3. Multiple Memory Cards. If you have a camera on your Disney packing list, you need to add additional memory cards on your list of what to pack for Disney as well. Unless you are packing a computer for Disney, you will not be able to upload photos and clear your existing memory card. Purchasing additional memory cards cost under $20 and take up no space in your luggage when packing for Disney.
#4. A Reusable Water Bottle.  If you don't want to pay for water every single time you go out to eat or are hot while at Disney, simply bring a reusable filtered water bottle and drink that while you dine. Water in the parks costs a lot of money so bring your own bottle and fill it around the parks! I love and recommend this Bobble Water Bottle!
#5. A Poncho Instead Of An Umbrella. Add a poncho to your Disney packing list instead of a travel umbrella! Unless you are outfitted in a waterproof jacket, pants, and shoes, you are going to need something to stay dry in the event of a squall. A poncho folds up teeny tiny in your suitcase and is easy to throw into a backpack when you're are sightseeing. It is quick to whip out and put on and keeps you more covered than an umbrella. When considering what to pack for Disney make sure you pick a poncho that is made of quality material so it doesn't rip when you put it on.