Breakfast is the most important meal of the day! So you need to make sure you're still getting this integral meal while on your Disney vacation! Lucky for you, Disney has some of the best breakfast options out there. Did someone say Mickey waffles?! With so many options out there, it can be hard to decide where the best places to eat are! It all depends on preference as well. Do you want something quick and easy, or do you want to relax and take your time during breakfast? Here we are going to talk about Hollywood Studios breakfast!
We also have a couple other articles dealing with breakfast including 8 Best Places for Breakfast in the Magic Kingdom and 8 Fabulous Disney Springs Breakfast and Brunch Options. For breakfast at Hollywood Studios, there are a lot of quick service options and a few table service options in and around the park. All you have to decide is the type of experience you want! You can't go wrong with any of these options!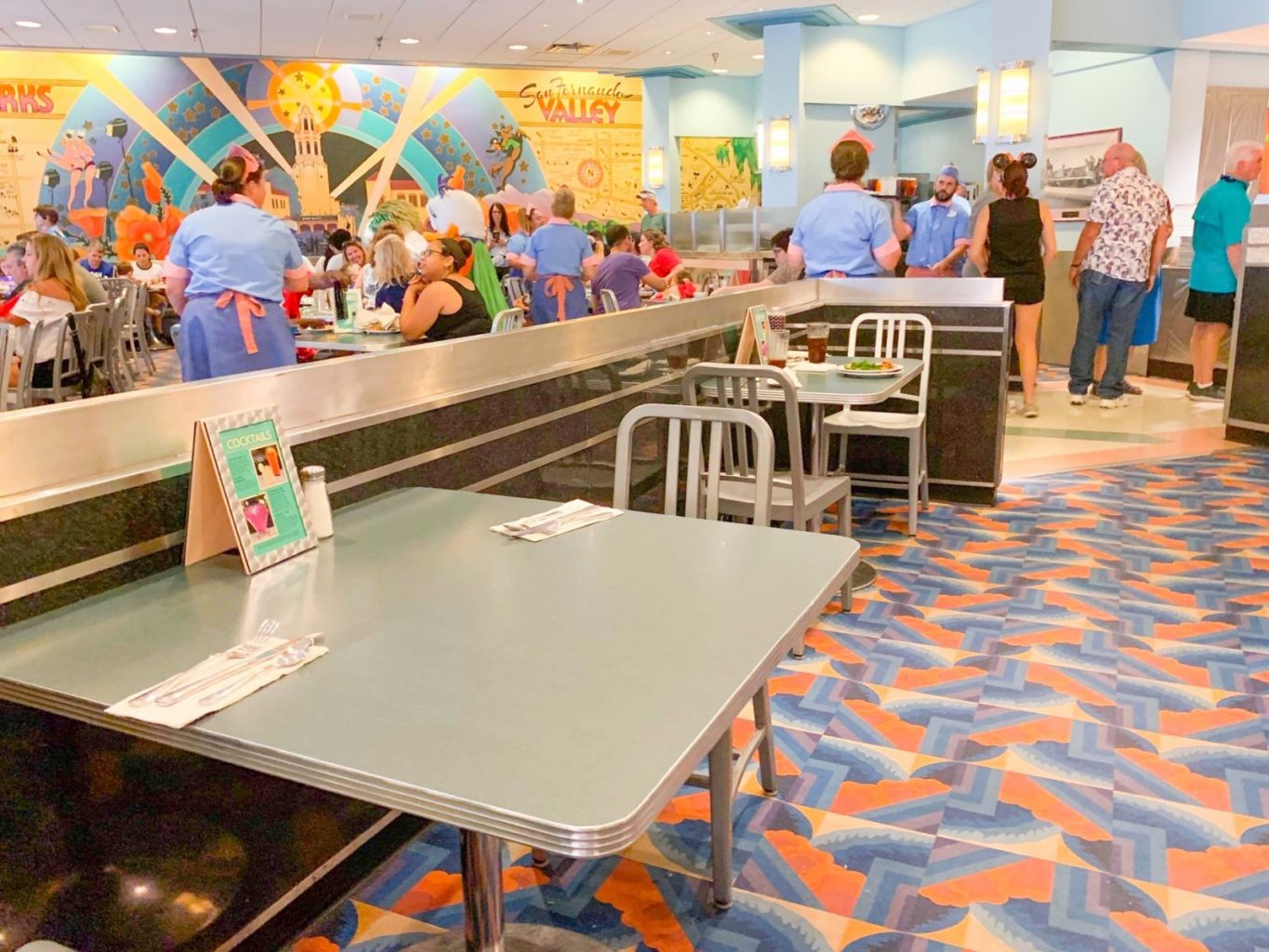 Best Quick Service Breakfast In Hollywood Studios
Trolley Car Cafe
The Trolley Car Cafe is located right at the end of Hollywood Boulevard and next to the entrance of Sunset Boulevard. This makes it a prime stop for morning coffee and breakfast before guests head to their planned destinations. And did we mention it has Starbucks?! This is Hollywood Studios' Starbucks location making it all the more popular.
Besides serving wonderful and much needed coffee, they also serve pastries, breakfast sandwiches and wraps, cinnamon rolls, and teas. They also have some wonderful desserts. One of their most popular items is the Carrot Cake Cookie. Who says you can't have cake for breakfast? Plus it has carrot in it so therefore it's healthy!
Pretty much all the Starbucks drinks count as a snack credit whether you get a tall or a venti! The bakery case items can be purchased with a snack credit as well. If you want to use a quick service credit, you can get a breakfast sandwich and a drink!
Stopping at the Trolley Car Café is perfect for a quick bite to eat on your way to the attractions and an easy Hollywood Studios breakfast. Do be warned the lines can get a little long as everyone is craving a cup of coffee to wake themselves up in the morning!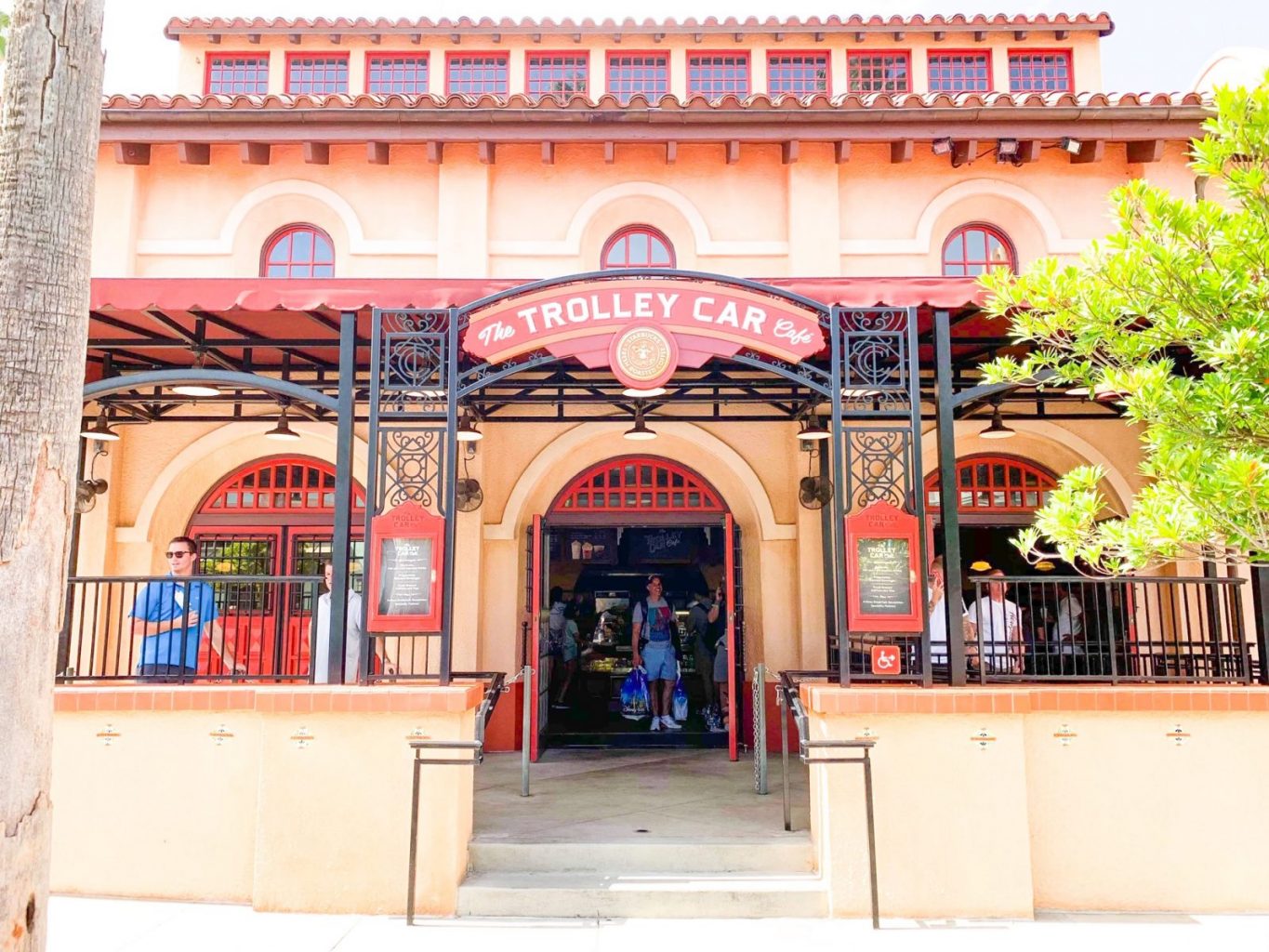 Woody's Lunch Box
Woody's Lunch Box is an outside quick service location located in the heart of Toy Story Land. This place is fantastic when it comes to meals for any time of the day, but we're here to talk about breakfast at Hollywood Studios! This is a great place to stop right after your morning Slinky Dog Dash ride. Take some time to grab a quick bite and enjoy the amazing toy like state of the land.
They have an assortment of breakfast items including a breakfast bowl, a sweet or savory option for breakfast sandwiches, and yogurt parfait. Want something that's easier to eat while you walk? Woody's Lunch Box serves their very own version of Pop Tarts and they are delicious! They are called Lunch Box Tarts, and while they usually have a Chocolate-Hazelnut version, they frequently rotate a fruity version as well. They even make some themed holiday ones!
The Lunch Box Tarts can be purchased with a snack credit, and a quick service credit can be used for the meals!
Fun tip: If you look around at all the tables in Woody's Lunch Box, you may find one table that is a little different from the others. This table is made from a note that Andy's mom put in his lunchbox! It's a cute, little addition to find while you're there.
Woody's Lunch Box Breakfast Menu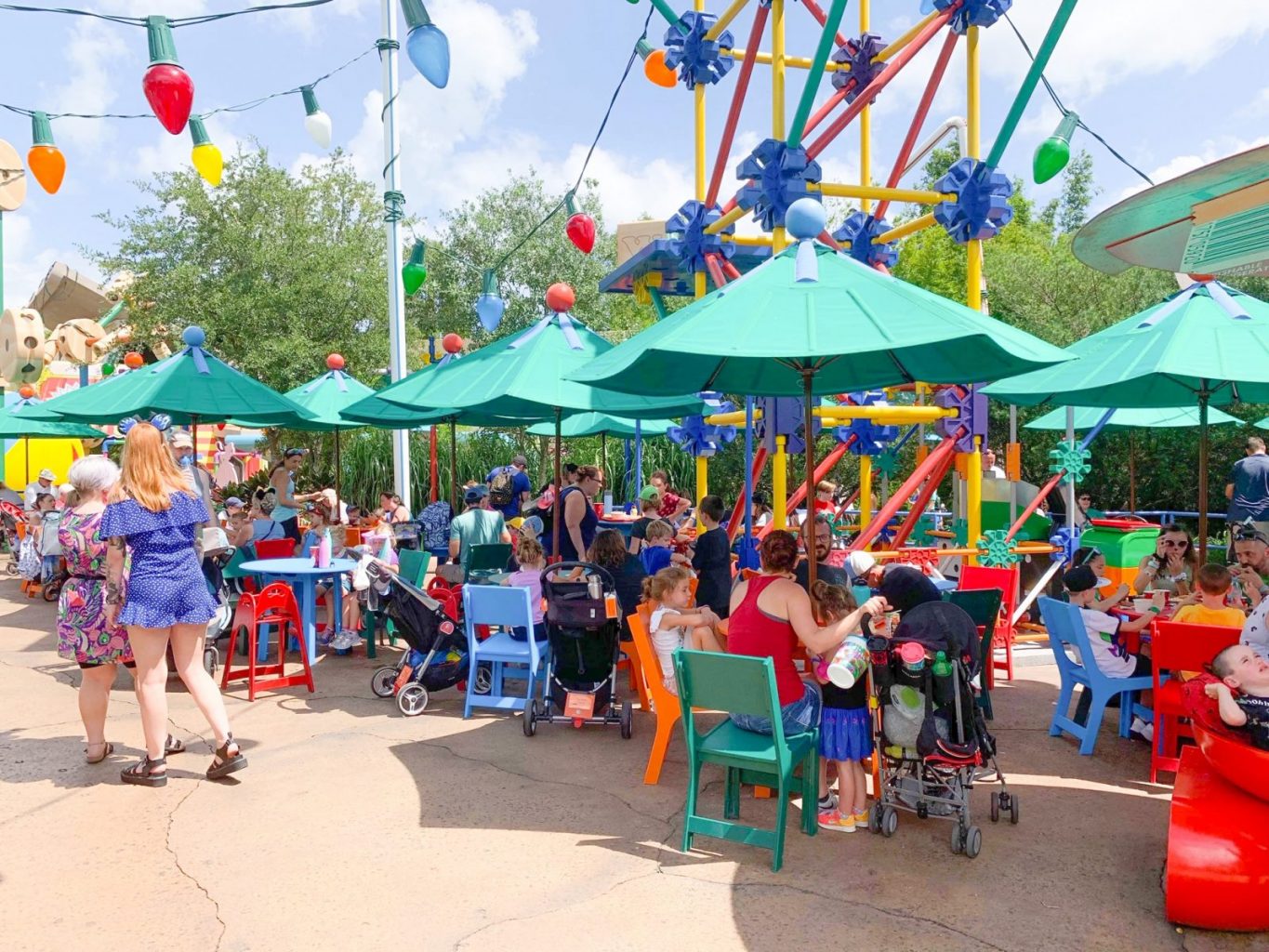 ABC Commissary
ABC Commissary is an indoor quick service restaurant located on the left of the Chinese Theater down Commissary Lane. While the décor is a little outdated in this place, this is a nice and big area to relax and grab a bite to eat.
They recently added a limited time breakfast to their menu that is served from 8 a.m. to 10 a.m. The breakfast dishes they serve are a shrimp and grits, avocado toast, Mexican corn chilaquiles, fried chicken and donuts, sampler of assorted baked goods, and plant-based chilaquiles. A quick service credit can be used for breakfast meals.
This restaurant is spacious enough to give you a chance to relax and fill up after running around all morning. We aren't sure how long they will continue serving breakfast for.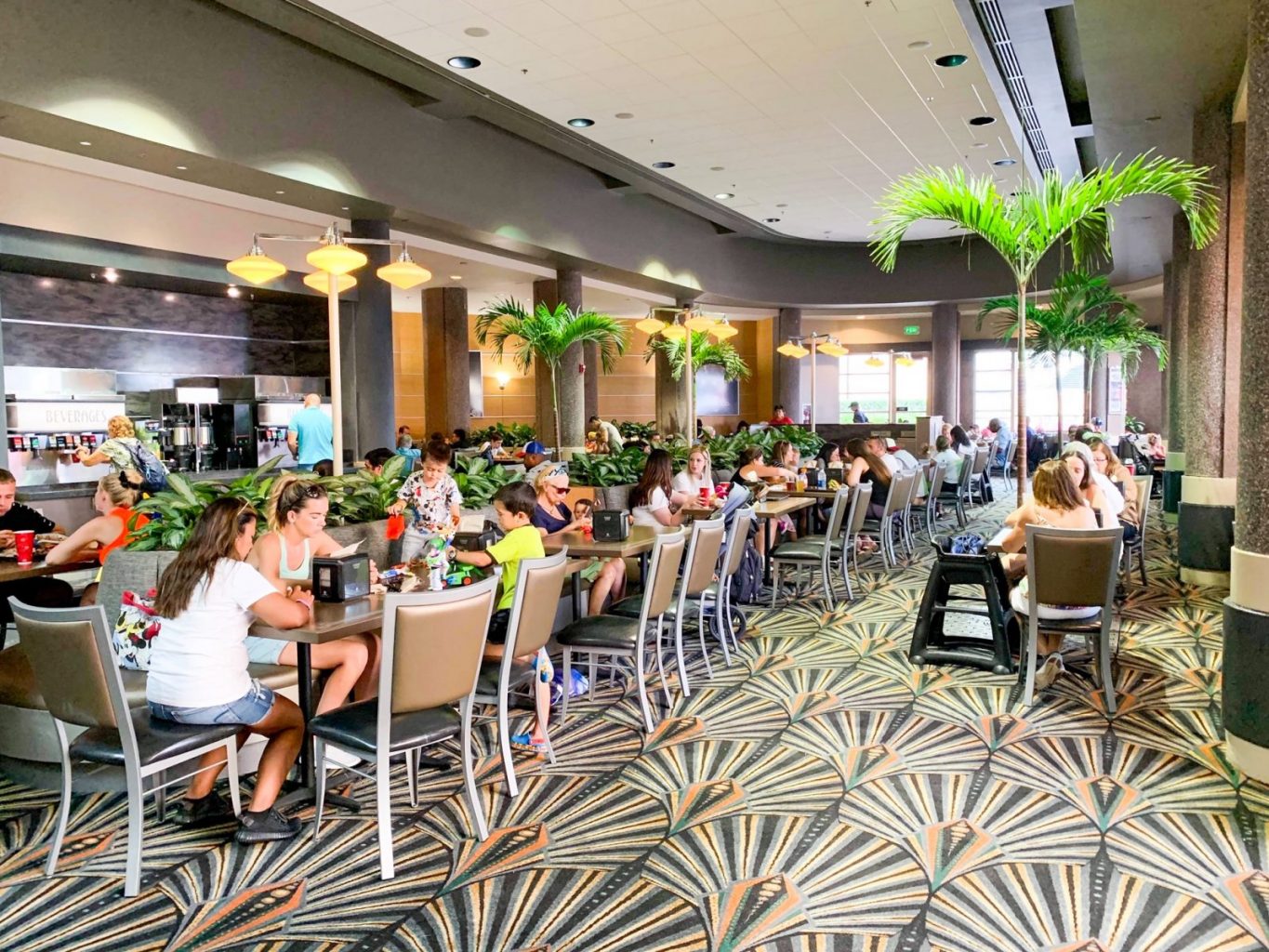 Docking Bay 7 Food And Cargo
Waiting around for your boarding group time for Rise of the Resistance? This is the perfect time to explore Galaxy's Edge and get something to eat! Docking Bay 7 Food and Cargo is an indoor quick service restaurant located near the back of Galaxy's Edge right next to Millennium Falcon: Smuggler's Run.
There aren't a lot of options when it comes to breakfast, but this restaurant is also very spacious to give guests a place to relax. Their breakfast items include a breakfast platter, a cinnamon roll, and overnight oats. They also have some very interesting non-alcoholic specialty beverages so make sure to give those a try!
The cinnamon roll can be purchased with a snack credit, so if you don't want to waste a quick service credit you don't have to!
Docking Bay 7 Food and Cargo Breakfast Menu

Oga's Cantina
Oga's Cantina is an indoor bar that serves some food items. It is located next to the giant Millennium Falcon ship off on the right hand side. You'll want to book a reservation at Oga's Cantina a little bit in advance because this place can fill up. If you happen to get in during breakfast time, they offer a few breakfast items and drinks.
Their breakfast options include overnight oats, cinnamon roll, and non-alcoholic and alcoholic specialty beverages. What Oga's Cantina lacks in amount of food, it makes up for with the amazing atmosphere!
Unfortunately, no dining plans are accepted here.

Joffrey's Coffee
There are a couple Joffrey's Coffee locations in Hollywood Studios. There is one right when you exit the gift shop of Tower of Terror, and there is one right before you enter Toy Story Land. The Tower of Terror one is a nice one to go to if you are craving some coffee because it is rarely busy since it is a little more hidden.
Those of you who are non-Starbucks fans, give Joffrey's a try! Joffrey's has become a guest favorite when visiting Disney. They have all different kinds of coffees and teas, including seasonal beverages. Their breakfast options include donuts, pastries, and muffins. Their donuts are absolutely delicious! Don't worry, calories don't count on a Disney vacation!
Joffrey's is a wonderful place to go when you're in need of a quick bite or caffeine pick me up. Grab this on your way to your next ride before you have to wait in any long lines!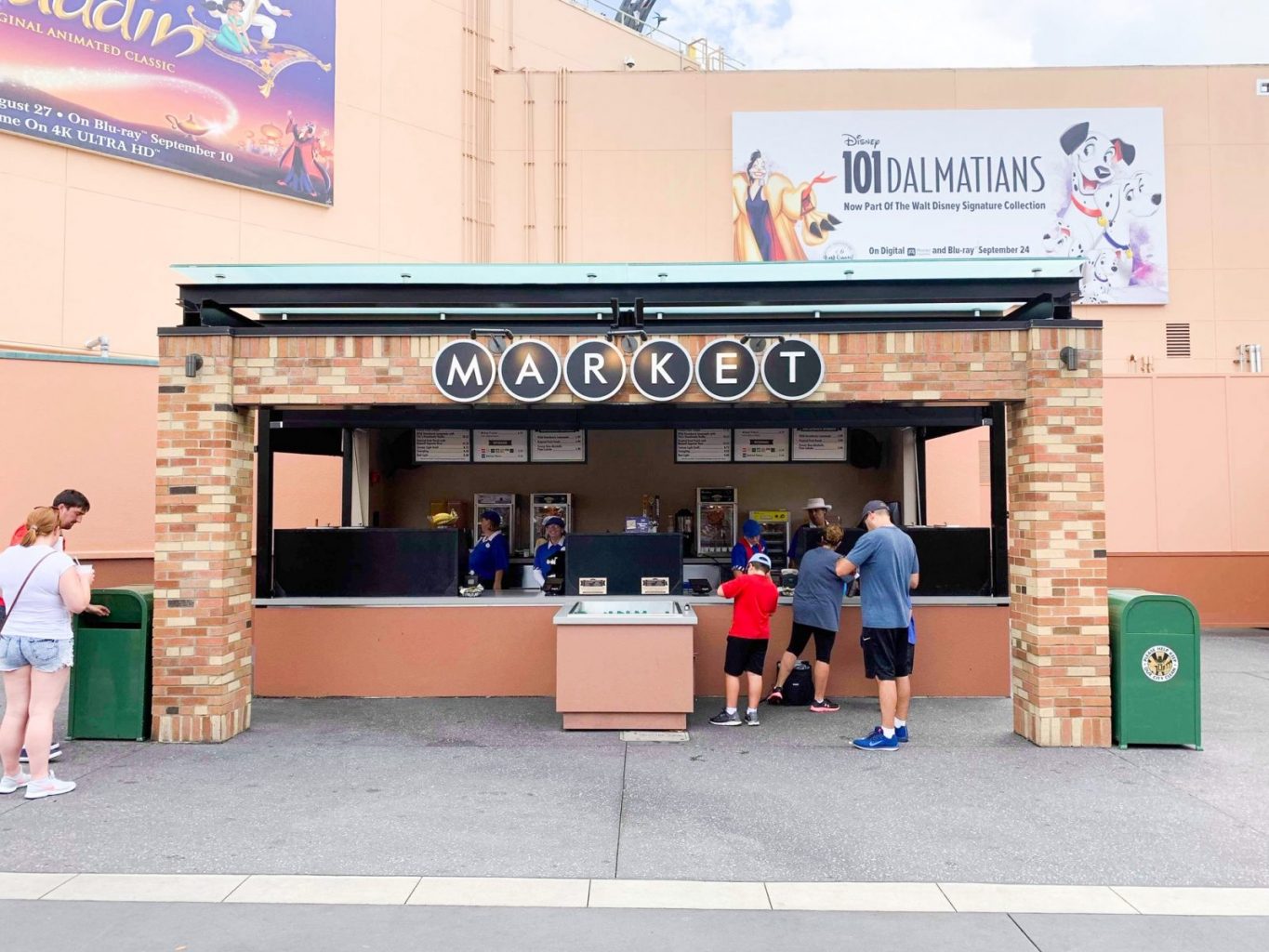 Best Table Service Hollywood Studios Breakfast Options
Hollywood And Vine
If you're looking for a sit down meal for breakfast in Hollywood Studios, look no further than Hollywood and Vine. This is the only table service restaurant in the park that serves breakfast. It is located on the left corner at the end of Hollywood Boulevard. If you see a giant dinosaur in a lake, you are in the right area! They serve breakfast from 8 a.m. to 10:20 a.m. and its buffet style. The best part is this is a character breakfast restaurant! Guests can meet Goofy, Doc McStuffins, Vampirina, and Sofia the First.
Now let's talk about food! There are so many good options for breakfast here because there is an endless supply of yummy eats. There's your classic breakfast options, but they also have an omelet station, build your own breakfast burrito, fruits, pastries, and those famous Mickey waffles we all love! If you are using a dining plan credit, don't forget to utilize your included alcoholic beverage if you'd like! This is truly one of the best places for breakfast at Disney World!
If you and your family want to take things easy and don't feel like rushing everywhere in the morning, this is a great place to sit down and relax for a while. You get to meet some special characters and get to enjoy a delicious all you can eat breakfast!
Hollywood and Vine Breakfast Menu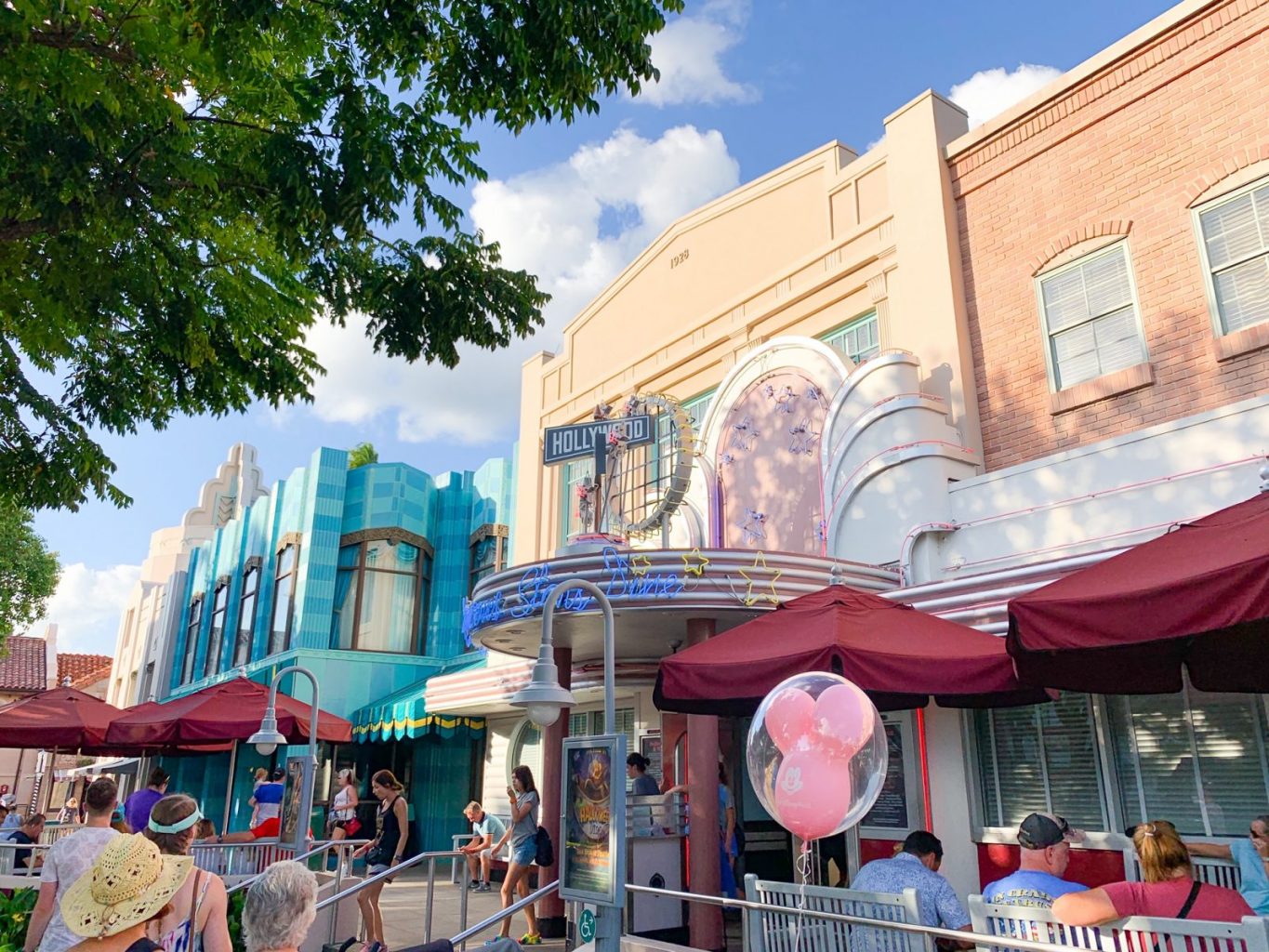 Best Breakfast Near Hollywood Studios
Since there aren't many options when it comes to breakfast at table service restaurants in Hollywood Studios, we have the best breakfast options near the park! Each resort is just a short boat ride or walk away. This will give you some time to walk off your delicious breakfast before you start your adventure in the park!
Bon Voyage Breakfast Trattoria Al Forno
Trattoria Al Forno has been serving dinner since 2014, but they started serving the Bon Voyage Breakfast in 2017. This restaurant is located at the Boardwalk Resort. The best part of this breakfast is that it includes characters! Guests are able to meet Rapunzel, Flynn Ryder, Ariel, and Prince Eric. Getting to meet Eric and Flynn makes the breakfast all the more special because they are usually harder to meet.
Breakfast is served from 7:30 a.m. to 12:05 p.m., and it includes pastries, an entrée and a non-alcoholic drink. There are many different entrée options ranging from heavy and filling to light and refreshing. This restaurant also accepts the Disney Dining Plan, and it is only 1 Table Service credit.
Bon Voyage Breakfast Trattoria Al Forno Menu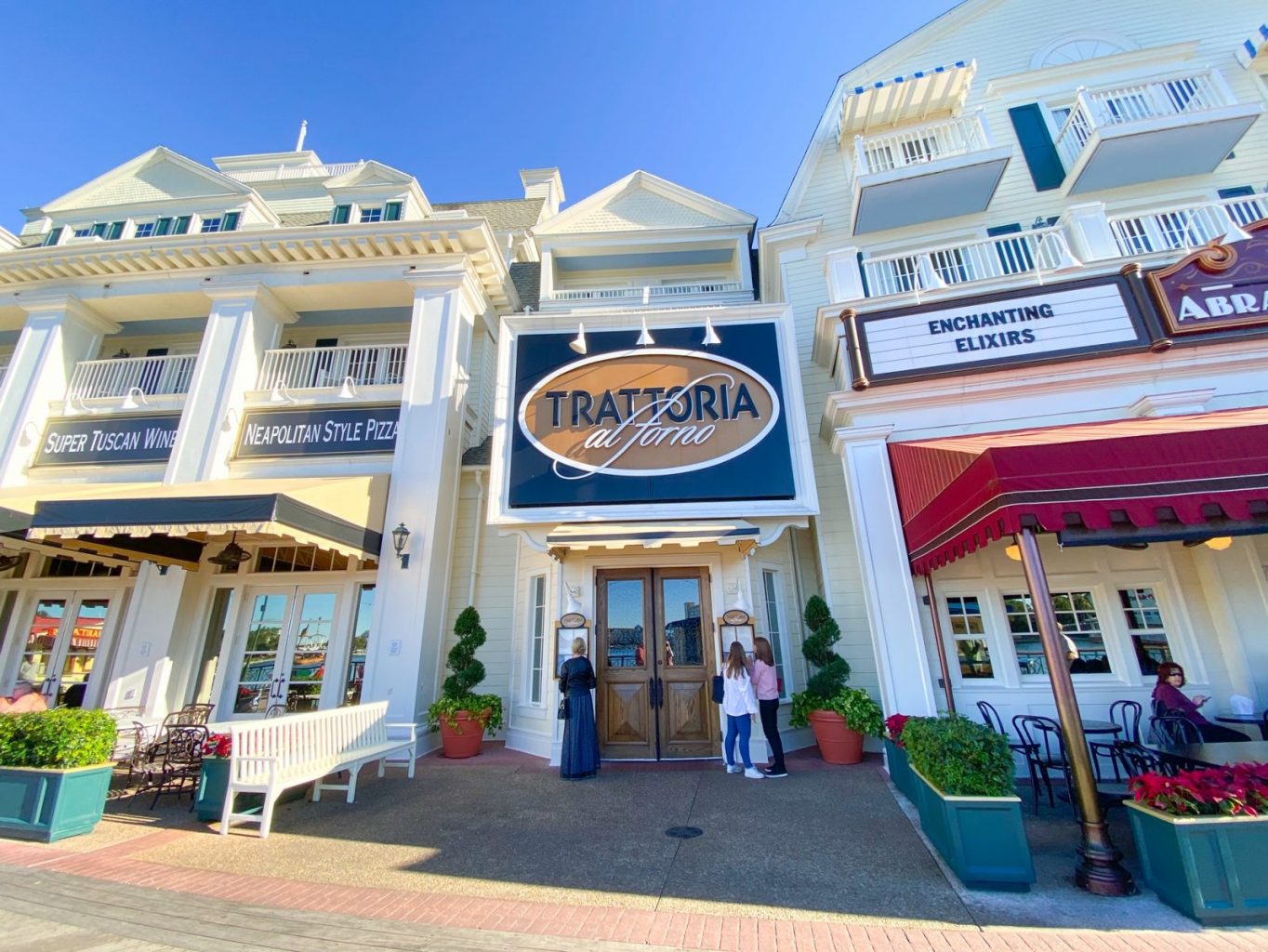 Cape May Cafe At Beach Club
Cape May Cafe is an all you can eat buffet located at the Beach Club Resort. Guests are also able to meet Minnie, Goofy, and Donald in their beach attire! Breakfast is served from 7:30 a.m. to 11 a.m., and it includes a multitude of yummy foods. This restaurant is serving up the classic breakfast foods, Mickey waffles, biscuits and gravy, meats, seafood, pastries, an omelet station, a crepe station, and much more! There is certainly something for everyone to enjoy! This is also a great use of a Table Service Credit.
After enjoying a breakfast at Cape May Cafe, we suggest walking to Hollywood Studios to try to burn off some of that filling food before you begin your activities! But if you are just way too full after all that food, there is a boat that can take you from the Beach Club to Hollywood Studios.

Ale And Compass at Yacht Club
The Ale and Compass located at the Yacht Club Resort have two ways you can enjoy your breakfast! You can either choose to do it buffet style or order off the a la carte menu. This is a great place to go if you have a family with different tastes and want a little bit of variety.
If you choose to do the buffet, you get a choice of one entrée and then all you can eat fruits, pastries, breads, cheeses, spreads, and more. If you choose to go a la carte, they have items ranging from sweet to savory. No matter what you decide, you can't go wrong!
Ale and Compass Breakfast Menu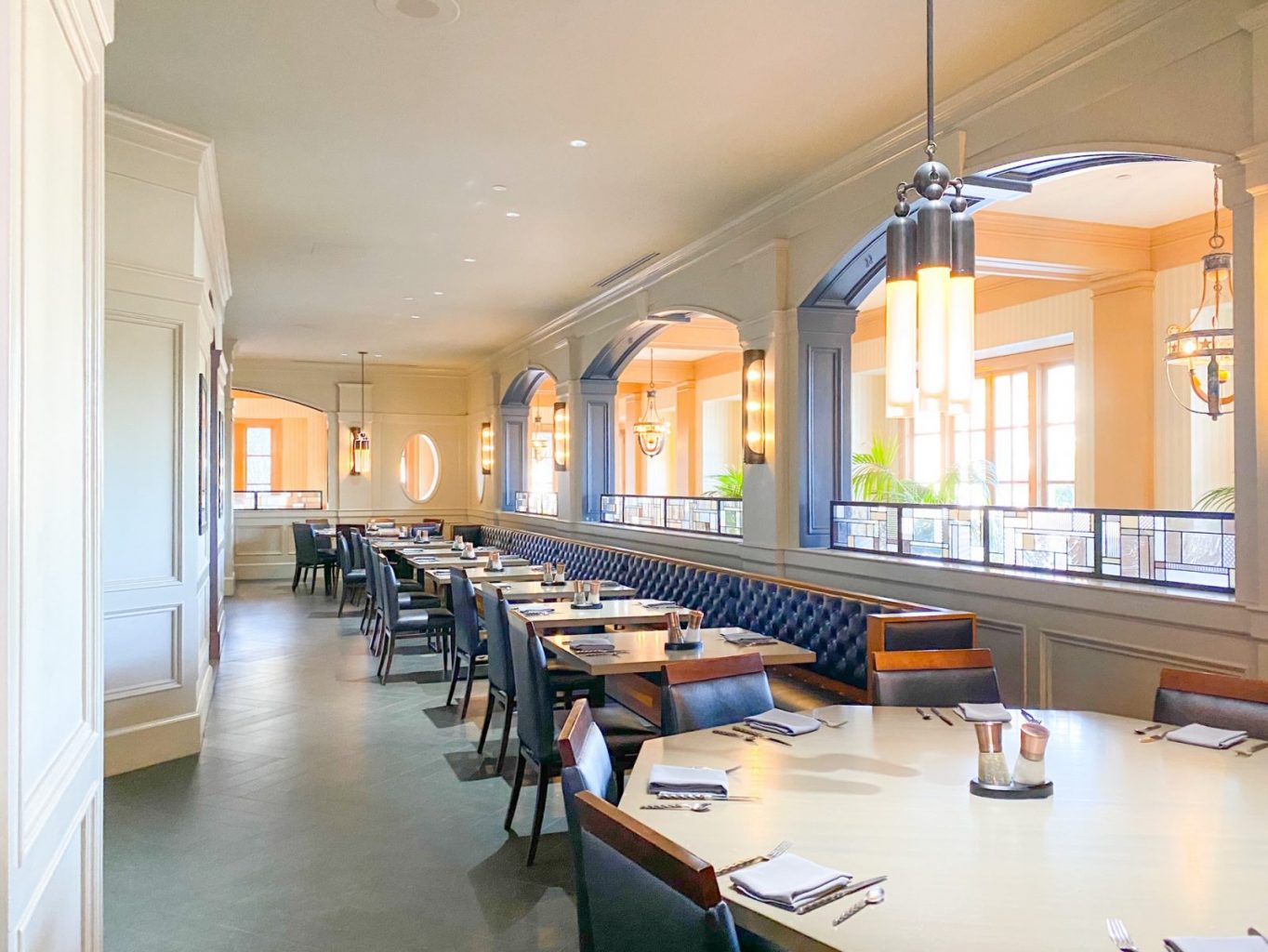 Well there you have it! There are a lot of great options for quick breakfasts in Hollywood Studios. This is perfect for some people because Hollywood Studios is a busy and quick paced park with the new Rise of the Resistance ride and the recent opening of Mickey & Minnie's Runaway Railway. Even though there aren't many options when it comes to table service breakfast in the park, there are plenty of options outside of the park! Happy eating!