Are you looking for the best backpacks for Disney World and don't know where to start? We will help take the stress out of picking a backpack for Disney because we know that since there are so many backpack and bag options out there it can be overwhelming. It may be hard to choose which is the best backpack for you.
Some people like to pack very light, and some people need to bring things for them and everyone else in their family. And what about if you want to bring your own food into the park? You don't want to be stuck carrying multiple bags around the park, so it's best to find the bag that works for you!
We have compiled a list of the best backpacks for Disney! We want to make picking a backpack as easy as possible, so read on to find your perfect bag!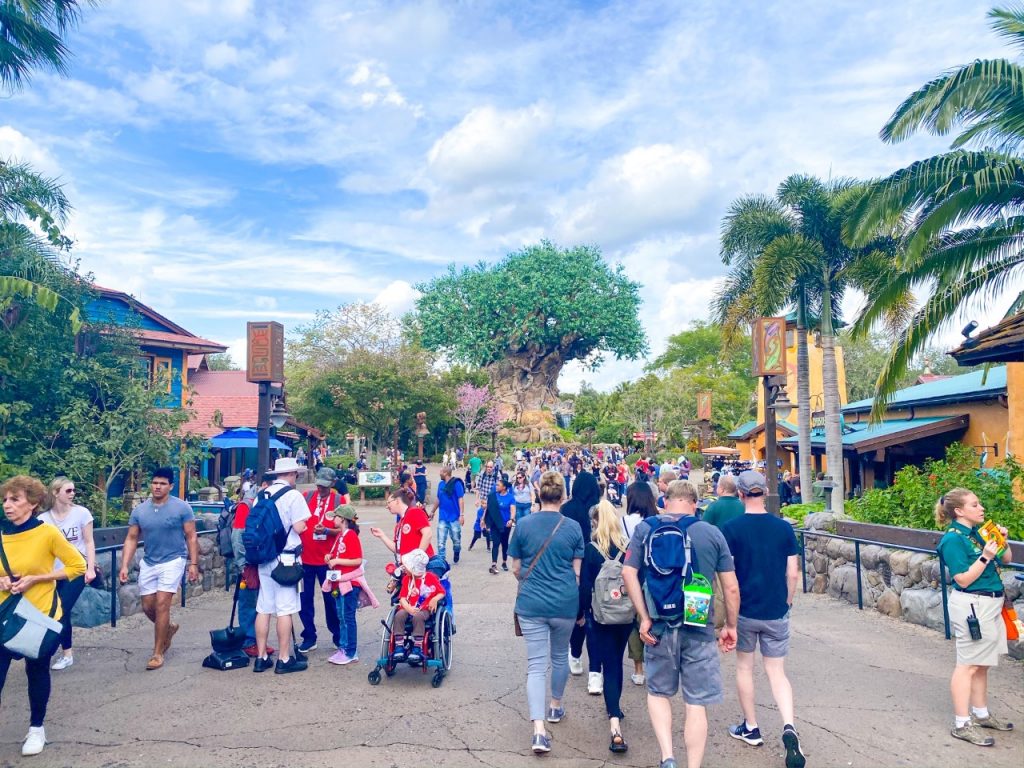 Can You Bring Backpacks into Disney World?
Yes! You absolutely can bring a backpack, fanny pack, or even a small cooler to Disney World. They know that it's necessary for bringing in things for children, snacks, medicine, etc. And not only can you bring these to the parks, but you can also bring your backpacks on the rides at Disney too!
But there are a few rules when it comes to bringing backs into Disney World. All bags can be no larger than 24″ long x 15″ wide x 18″ high. Also, do note that even if these bags have wheels, you cannot pull anything behind you while in Disney – it will have to be carried or be in a stroller.
We have tons of tips and more rules for what to pack in your park bag too!
Best Backpacks for Disney World
Whether you are a light packer or you like to bring your entire life with you, there is a backpack out there for everyone! It's usually easiest to pack light and use a smaller bag to make your trip less stressful. However, we understand some people like to bring their camera equipment for quality photos, laptops for work, or lots of space for souvenirs! We have several different backpacks to fit your needs! Here are the best backpacks for Disney World!
AOTIAN Mini Women Backpack
This first backpack is perfect for the light packers! Bringing a small bag is great for carrying your essentials to make it through the day. The AOTIAN Mini Women Backpack is 12 inches high and 4 inches wide, making it the perfect day bag. It comes in multiple different colors, and it is very lightweight.
The backpack has three zippered compartments and two water bottle holders. Even though it is small, it's still very roomy. Roomy enough to even fit an iPad! These are a great option for anyone who doesn't want to lug a large backpack around the parks and is one of the best backpacks for Disney for adults.
SWISSGEAR 1900 Backpack
This next backpack is for all you heavy packers out there! The SWISSGEAR 1900 Backpack has a padded laptop compartment and a tablet sleeve. This would also be a great place to store any camera gear. This backpack has multiple compartments and organizers within those compartments. This makes all of your items easy to find.
The backpack is made of a durable, weather-resistant material to keep all of your things safe in Florida weather. There is a water bottle pocket and a carabiner clip on the front to clip any other belongings. The backpack is padded for your comfort and is made out of breathable material. Even though it's a big bag, it will protect all of your things while staying lightweight! If you're a heavy packer and want to keep your things safe, this is one of the best functional backpacks for Disney.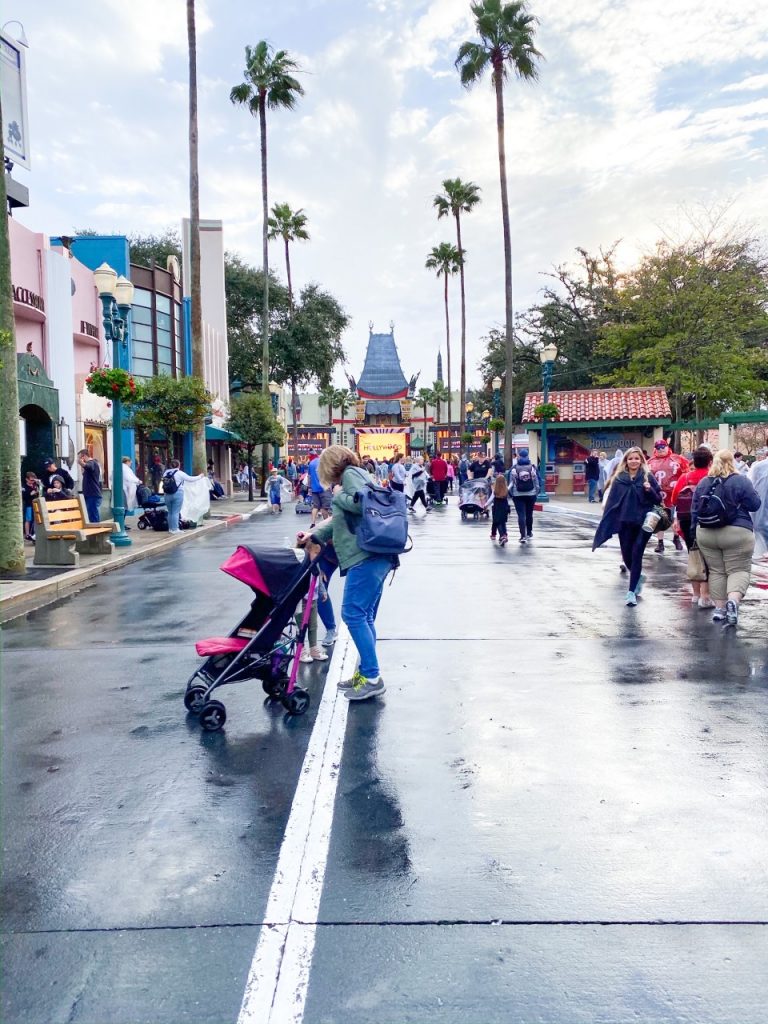 Loungefly Minnie Mouse Maroon Quilted Backpack
Even though Loungefly bags can be pricey, they certainly don't skimp on the quality. The Maroon Minnie Mouse Loungefly is an adorable backpack that can be added to your collection. It has a quilted look, 3D ears at the top of the bag, and a black bow.
Not only is the backpack cute, but it is also actually quite functional. It may look small, but it can hold a good amount of stuff. There is a front zipper pocket, and the main part of the backpack has a zippered close. This backpack has adjustable straps and a carrying handle. It's perfect for an easy Disney day, and one of the best backpacks for Disney adults.
Loungefly Disney Princess Castles Backpack
We have another Loungefly backpack for you Disney-loving folks! If you're visiting Disney, it's hard to resist buying a Loungefly – and this Princess Castle print backpack is perfect for Disney World!
Great for Disneybounding as a Princess and taking photos on the hub grass in front of Cinderella's Castle, this little backpack still holds eveything you need for packing light for a day in the park. Any Loungefly is a great pick for your trip, but we think this gorgeous Princess Castle bag is one of the best stylish backpacks for Disney.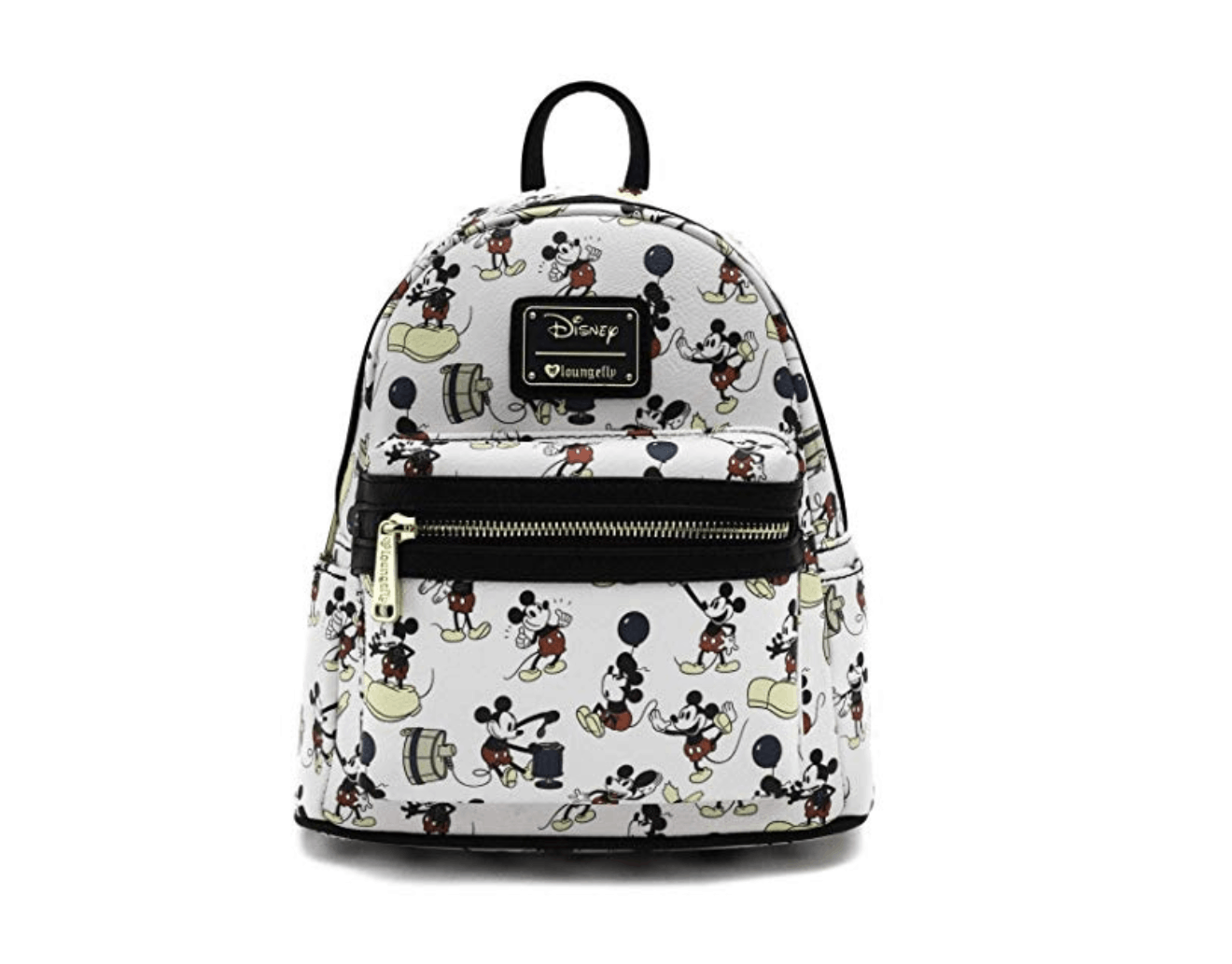 LOVEVOOK Laptop Backpack
Even though this says, "Laptop Backpack," this LOVEVOOK backpack would be a great choice for a long day at Disney World. The backpack has multiple compartments, and can hold water bottles, umbrellas, snacks, and even a 15″ laptop if you need to bring one!
What really makes this bag stand out is all the extras. This backpack is super durable – both water resistant and tear resistant – as well as it has a passcode lock and anti-theft pocket. Plus, this backpack has a USB charging port! This makes it such a great lightweight bag for Disney, and we think this is one of the best functional backpacks for Disney.
Mickey Mouse Diaper Bag
This diaper bag is so adorable it doesn't even look like a diaper bag! The Mickey Mouse Diaper Bag has everything you could possibly need. It has 9 pockets to hold all of your baby's things. The bag also comes with its own changing pad!
The backpack itself is lightweight and has adjustable straps for added comfort. It is very roomy while not looking too bulky. Perfect for carrying anything a little one needs, and definitely one of the best mom backpacks for Disney!
BabbleRoo Multifunction Large Baby Bag
If you're looking for one of the best diaper bags for Disney, look no further than the BabbleRoo Multifunction Backpack. This gorgeous diaper bag is quite deceiving – it looks like a stylish backpack but is actually a super-functional diaper bag with compartments for all of baby's needs, a wide opening, a foldable changing pad, and stroller straps.
The main compartment opens completely to allow parents full access of everything in the bag, as well as this backpack has a carry-on luggage strap so it's great for parents traveling by plane to Disney World! this chic diaper bag is great for moms and dads who want to do Disney in style, and it's one of the best diaper bags for Disney.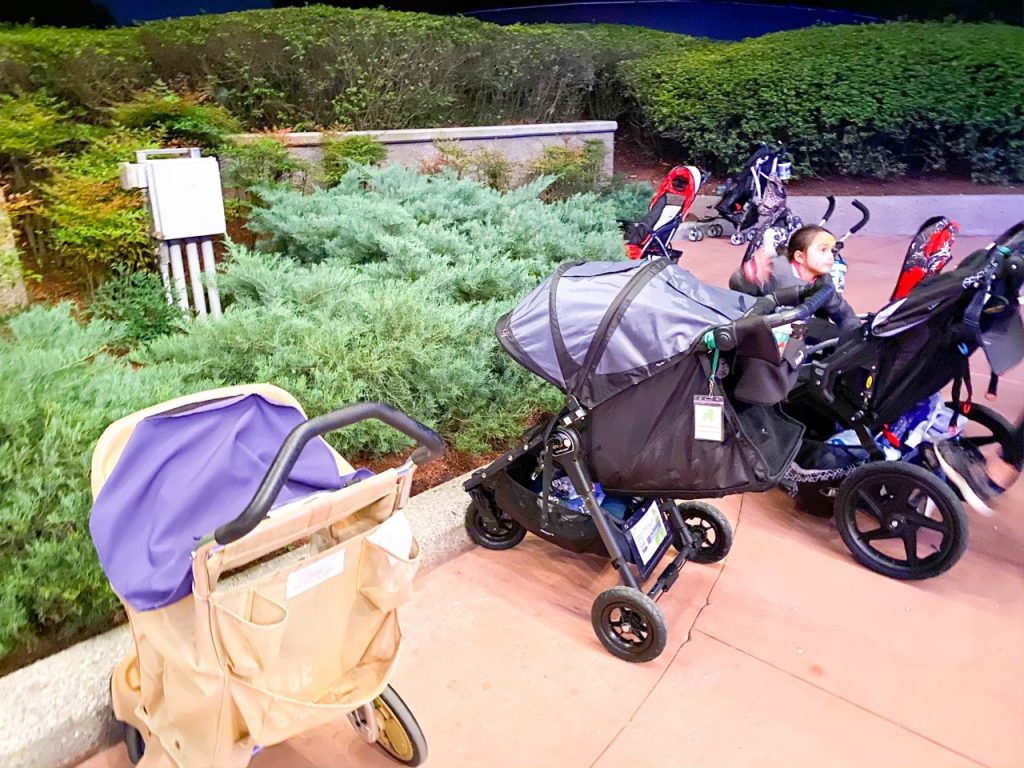 TOURIT Cooler Backpack
If you're thinking of bringing in food and snacks to the parks, then the TOURIT Cooler Backpack might be the bag for you. It can hold up to 30 cans but is still very lightweight. This backpack is leakproof and can keep food hot or cold for 16 hours. It has a large compartment to fit all of your items. The backpack is waterproof, so you don't have to worry about your food getting ruined on a rainy day.
It is multifunctional and comes in different colors. Even though it's not necessary for Disney, there is even a bottle opener on the strap!
Maelstrom Cooler Backpack
If you're looking for a great cooler backpack that fits into Disney's cooler guidelines, the Maelstrom Cooler Backpack is perfect for you! This tiny but mighty backpack holds up to 35 cans, has multiple compartments, and is both insulated and leakproof.
Not only does this backpack has a padded back and straps, but also has a chest strap to help distribute weight better if the bag gets a little heavy throughout the day. This backpack is waterproof, lightweight, and will keep drinks cold for up to 16 hours – not to mention it comes in 5 colors! We think this is a great functional bag, and one of the best cooler backpacks for Disney World.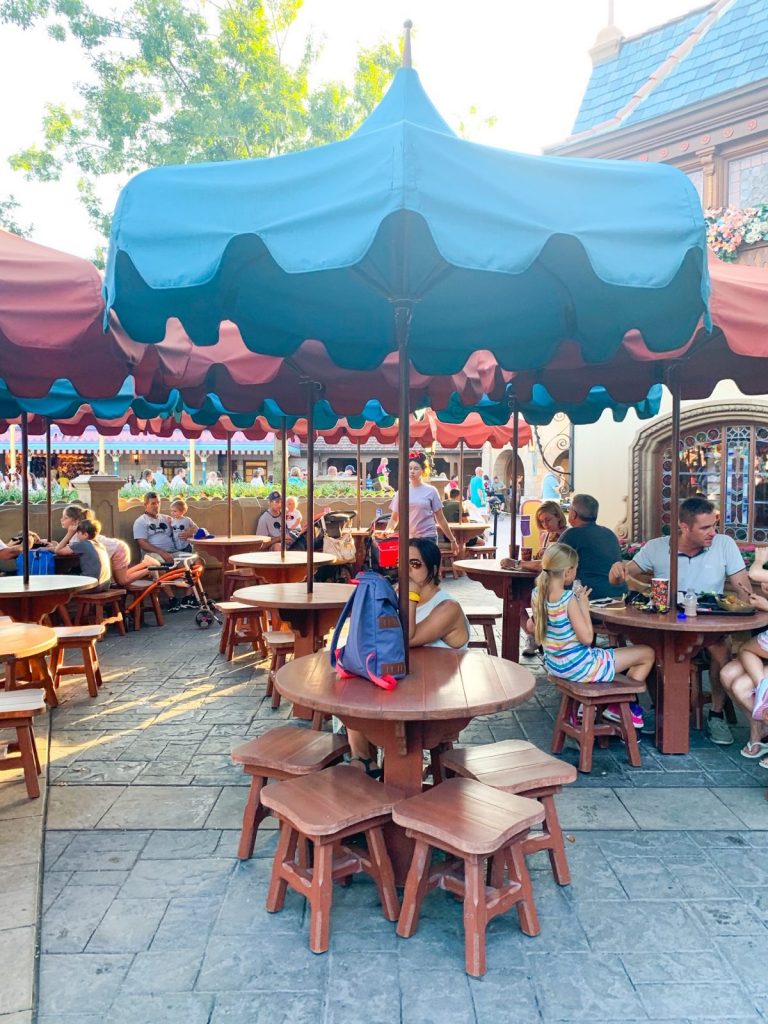 Mickey Mouse New York Hip Pack
Fanny packs have become trendy again, so you know we had to include one on this list! This fanny pack comes from Disney itself, so you already know it's going to be a winner! The Star Wars: The Mandalorian Loungefly Hip Pack design is so simple yet so cute! Who doesn't love Yoda!?
The fanny pack has one main compartment with a cute zipper. The strap is adjustable so you can adjust the pack to fit around your body comfortably. This fanny pack is perfect for a simple and relaxing day at the parks, and we think it's one of the best fanny packs for Disney.
MAXTOP Large Crossbody Fanny Pack
If you want a lightweight, hands-free option for the parks that still gives you a lot of compartments for your necessities, the MAXTOP Large Crossbody Fanny Pack is for you! This little stylish bag can be worn across your chest, your back, around your waist, or on your hip. It gives you the option of bringing your phone, keys, credit cards, and even a water bottle into the park thanks to its extra-large pocket.
There's a hidden anti-theft pocket in the back, as well as this bag is water-resistant, lightweight, and durable – making it perfect for a long day in the park. And since this cute little bag comes in 25 colors, there's an option for everyone, and that helps make it one of the best fanny packs for Disney.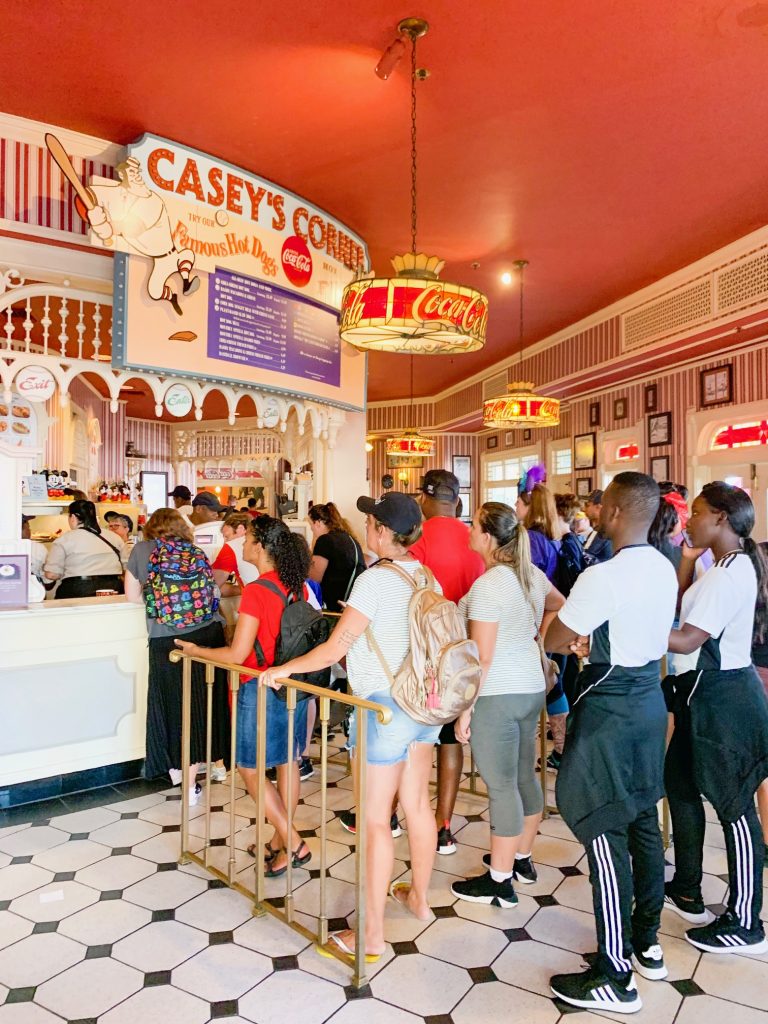 OutdoorMaster Sling Bag
The OutdoorMaster Sling Bag comes in multiple colors and is very affordable. The cross-body design helps by putting pressure on only one shoulder instead of both. The strap can be moved to either side of the bag so you can switch which shoulder you'd like it on. It is lightweight and compact but also very spacious.
There is an anti-theft pocket on the back of the bag to protect any valuables. There is also a small strap pocket for easy to reach money or your card. The bag includes one water bottle holder and is made out of breathable material for your comfort. This is a great functional day bag that is perfect for a day at Disney!
Sinotron Lightweight Packable Hiking Backpack
If you want to bring a backpack with you in the parks but aren't sure whether you will need it all day or not, we suggest bringing a packable backpack like this Sinotron Lightweight Packable Hiking Backpack. This lightweight backpack folds up to 7.5″ x 5.5″ which means it will even fit into a pocket and can be great to bring with you for a day in the park.
This backpack is waterproof, doesn't take up a lot of space, but once unfolded could even fit a laptop as well as two water bottles! Bringing a packable backpack is good idea for those traveling light or traveling by plane and don't want to pay to bring an extra bag. We love this colorful bag and think it's one of the best packable backpacks for amusement parks.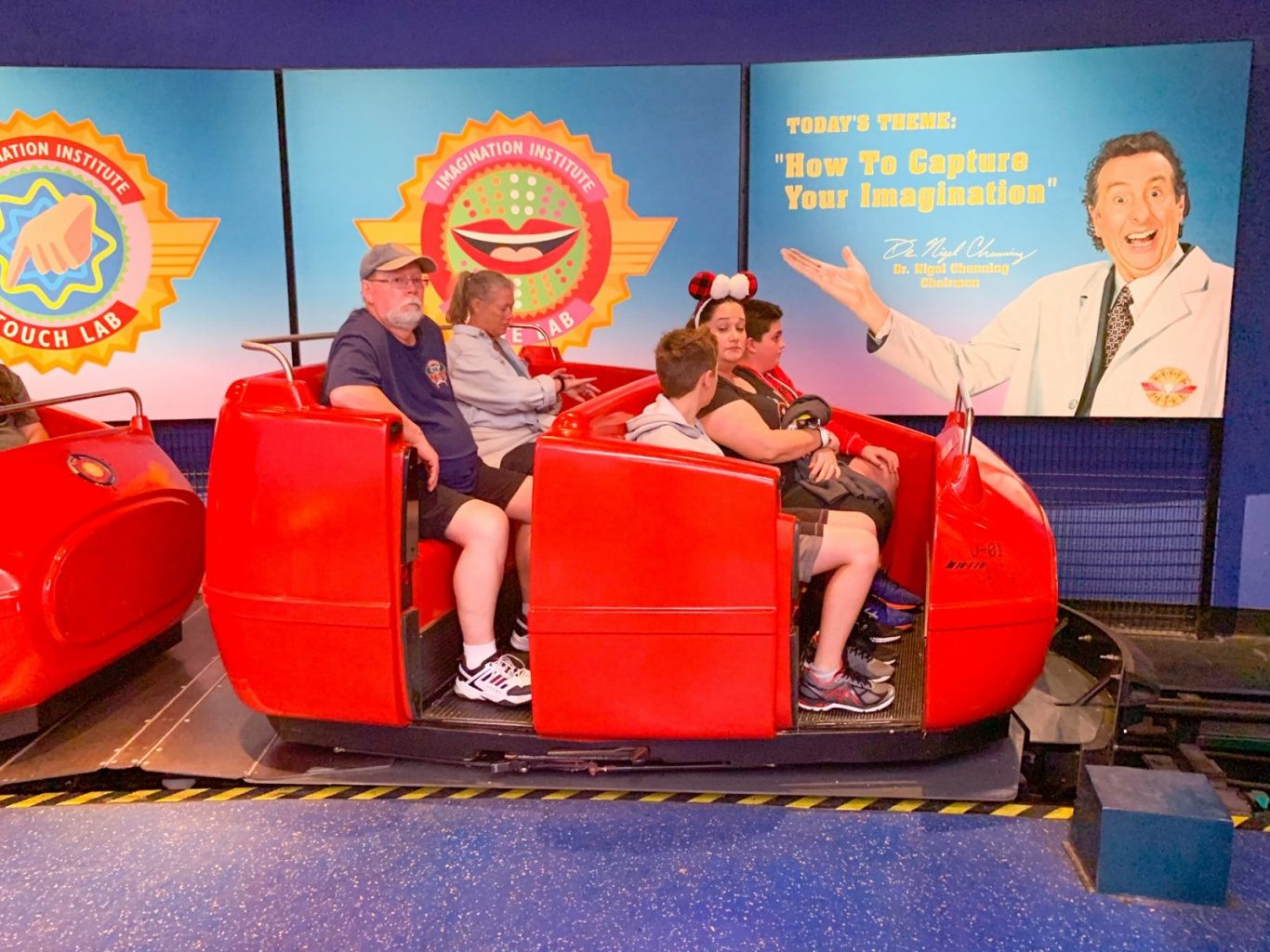 Mickey and Minnie Mouse Drawstring Backpack
Drawstring backpacks are the perfect starter bag for children! They are very durable, easy to manage, and very lightweight! The Mickey and Minnie Mouse Drawstring Backpack comes with two drawstring bags for a very affordable price. One bag has Mickey, and one has Minnie.
The bags are a great size for kids and won't put a lot of pressure on their shoulders. These backpacks also each come with a matching lanyard and coin purse. This is perfect for any kids who want to trade pins with Disney cast members! You really get a bang for your buck when it comes to these bags!
Bseash Small Waterproof Kids Sport Backpack
If your little one wants to carry a more traditional backpack so that they can be in charge of their own water bottles, snacks, and souvenirs, the Bseash Small Waterproof Kids Sport Backpack might be the right choice! This is a small, lightweight sports/hiking backpack perfect for little ones and long days in the park.
This bag can hold water bottles and items up to 10 inches long/tall, and it's also waterproof and tear resistant. Kids will love that it comes in 10 colors, and the straps are padded and comfortable enough for a kid to wear all day in Disney World. This little sport backpack is our choice for one of the best kid backpacks for Disney.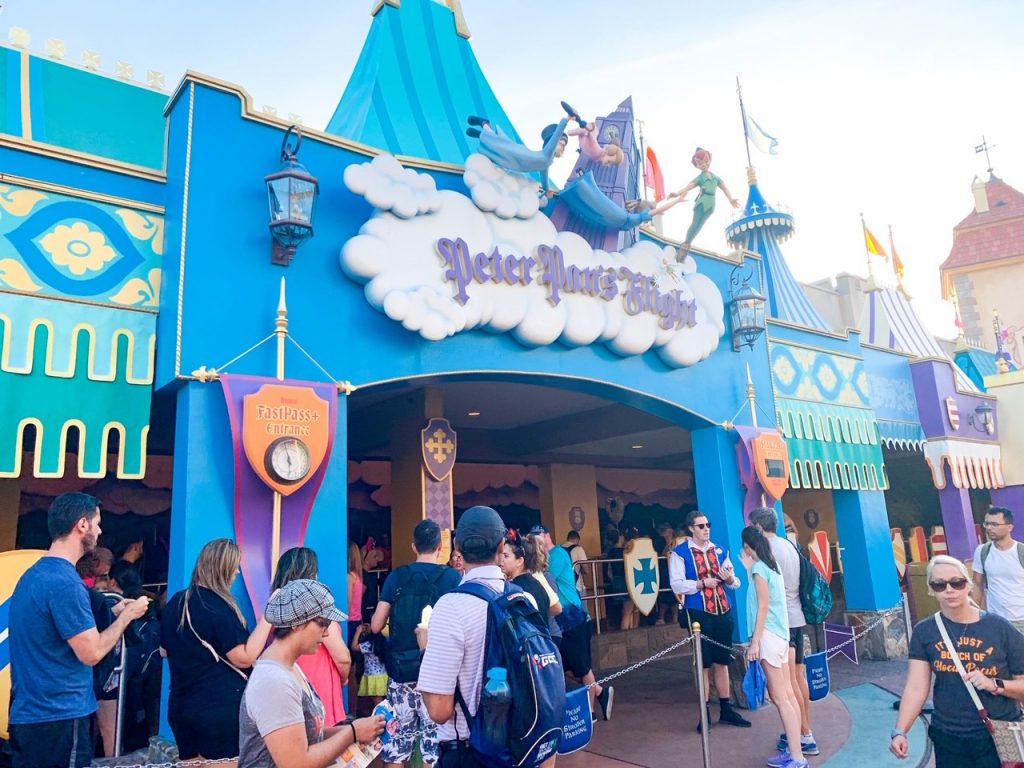 Now that you know every single backpack option available to you, it should be easy to pick your perfect bag! Whether you need to carry stuff for you, for your kids, or for your food, you have plenty of options! We hope you have been able to find a great backpack at a great price, and we hope you have a wonderful Disney vacation!