If you have never heard of Disneybound outfits, you are in for a real treat! This collection of awesome Disney outfits will help inspire you to put your own creative spin on what you wear to the Disney Parks! Whether you are going to be visiting Disney during the hot summer months, a special time of year such as Halloween or Christmas, or are one of the lucky few to visit when it is chilly out, there is a creative and easy Disneybound outfit for everyone!
Feel free to take any of the Disneybounds in this article as inspiration for creating your own Disneybound outfit for adults! We would LOVE to see what you come up with if you use the hashtag #disneytrippers on Instagram or post your creation in our Disney Group On Facebook so we can see how you made out!
Get a FREE printable 30/60/90 day Disney countdown by joining our private Disney Facebook Group and share your photos and ask for tips and trick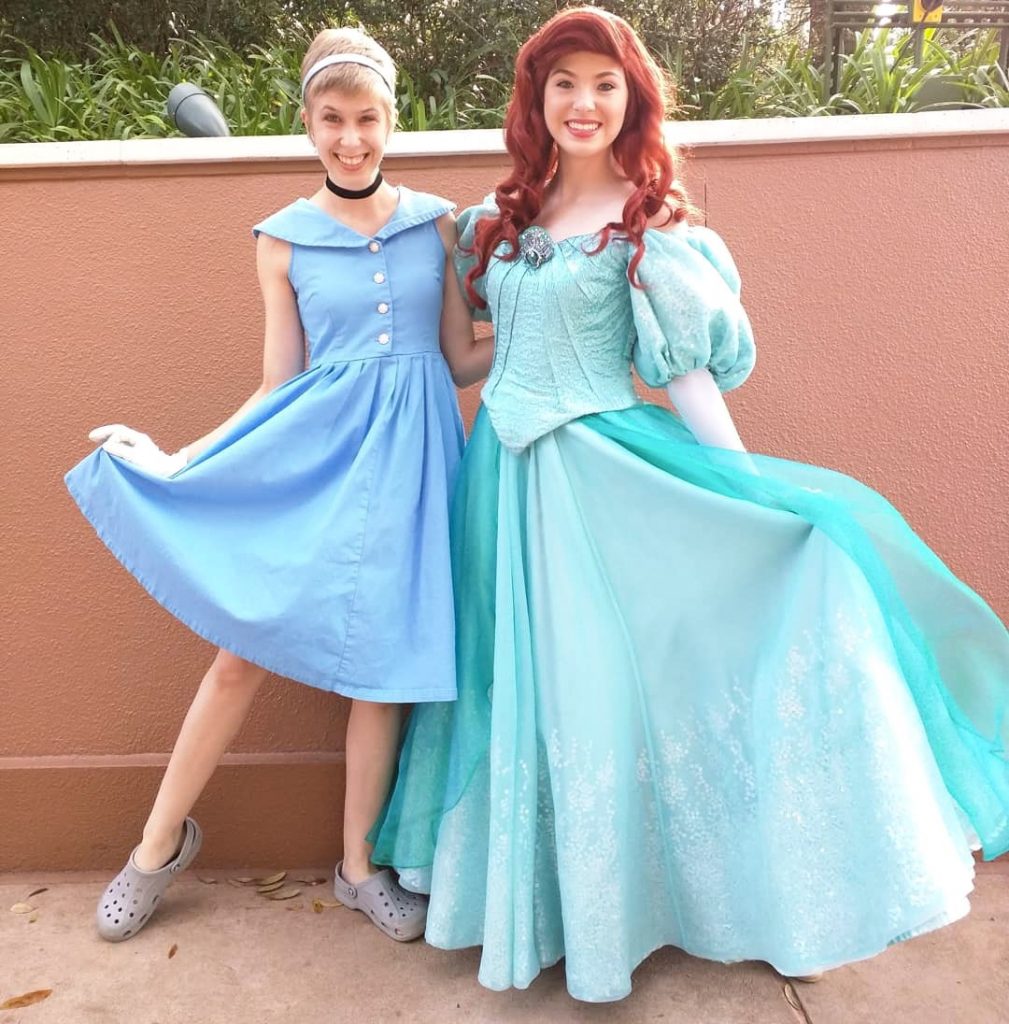 What Is Disneybounding?
Disneybounding is essentially a way that adults can have a fun and creative time visiting Disney Parks! You pull together ordinary items to create an extraordinary outfit that is reminiscent of a character, ride, or theme at Disney! A Disneybound outfit is a cheeky creative way that adults can legally skirt some of the Disney costume rules while still dressing as their favorite characters.
For example, a simple Disneybound for women would be a green skirt or pants and a purple top and perhaps a seashell in your hair. This is a nod to The Little Mermaid. A Disneybound outfit can be as simple or as detailed as you want it to be, as long as it is clear that it is simply a "nod" to the character and not a full-on costume. These are things that you can easily add to your Disney packing list without taking up too much space to add some fun to your Disney wardrobe.
Disneybounding is a fashion-forward way to still shout out your favorite character, ride, or feature in Disney all while being the fashionable adult that you are! There are so many Disneybounding ideas that you truly just have to put your thinking cap on and be creative! But this article will help you get started and figure out a few good places to begin!
What Is The Disney Costume Policy For Adults?
Adults are unable to wear costumes at Disney unless you are going for a special event such as Halloween At Disney where the rules are different. This is to protect the magic of the Disney experience! You wouldn't want to see two Snow Whites walking around! Then children would be confused as there are NEVER two Snow Whites! There is only real Snow White and then you, dressed as Snow White.
These days, costumes can be so good and so realistic that they may almost be better than the real character's costume. Not having any confusion is essential for the magical experience of visiting Disney. This is why Disneybounding has become so popular! So you don't confuse any of the children and keep the magic alive, but you can still dress like your favorite character in modern-day.
Disney Attire Policy Per The Disney Website:
Attire that is not appropriate for the parks—and which may result in refusal of admittance—includes but is not limited to:
Make sure to check over this policy carefully before going to the parks! Many people don't know that adults are not allowed to wear costumes to Disney so this is very important.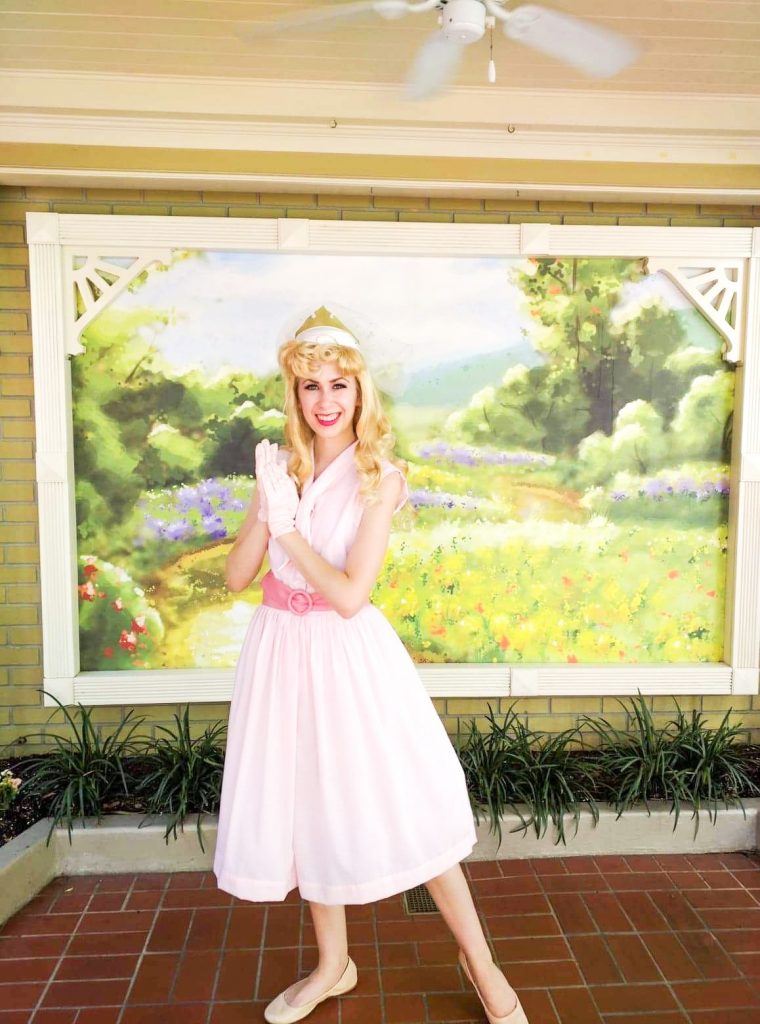 Where To Buy Disneybound Outfits?
The thing about Disneybounding is that you don't really BUY an outfit, you create one! You pull it together from things you already own or from various places online! It is a very simple process and quite easy to come up with! The best place to start creating your Disneybound outfit is in your very own closet! Then, if you don't have anything or all of the pieces, look to Amazon!
There are millions of products on Amazon and if you have an Amazon Prime account you can easily order and return if something doesn't fit. We will link some favorite Amazon suggestions if you want to recreate the looks below.
Thrift stores or second-hand shops are WONDERFUL places to scour for Disney outfit ideas. The key to success at thrift stores is going back early and often. You never know what you can find and it will often be very cheap!
Finally, if you are creative, you can even make your own Disney outfits using fabrics you have. Maybe you found the perfect dress or top online or at the thrift store but it isn't in your size. You can nip and tuck and sew it to bit you! Keep all your options open when creating your Disneybound outfits because creativity and flexibility is key!
12 Creative And Easy Disneybound Outfits For Women
Snow White Disneybound
Disneybounding as Snow White is one of the easiest characters you can pull together on the go. For an easy Snow White Disneybound, all you need is a yellow skirt, blue top, and red hair bow. If you really want to get specific, you can use tan or khaki shoes but it isn't completely necessary! If you want to Disneybound Snow White in the summer, go ahead with bare legs. If you want to Disneybound during the colder months, you may want to throw on some white tights or leggings to complete the outfit and ensure that you are warm!
Snow White Disneybound Shopping List: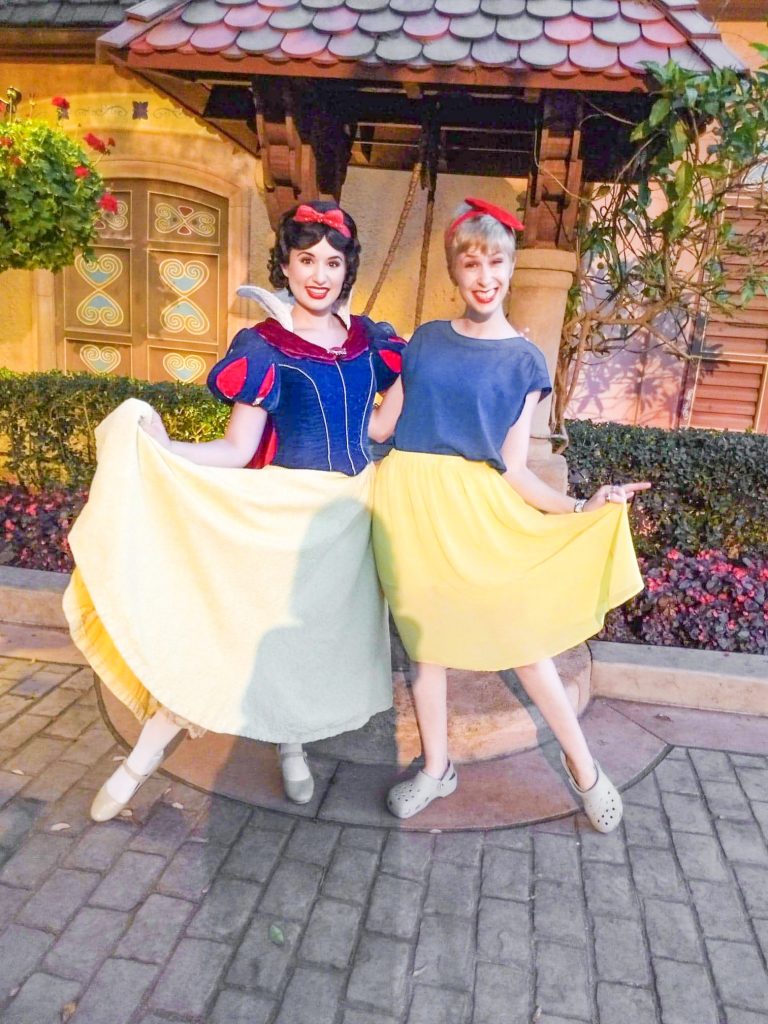 Rapunzel Disneybound
A Rapunzel Disneybound can involve as little or as much work as you want in order to create it. The dress in the inspiration photo below was custom made, but you can easily purchase a purple dress online or from the thrift store and then do it up for your own version of the Rapunzel Disneybound. Disneybounding Rapunzel is one of the more affordable Disneybounds because you only need a few items such as the purple dress and there aren't two pieces such as a top and skirt that you need to find.
A long Rapunzel wig is typically not part of a Rapunzel Disneybound because now you are getting closer to a costume instead of a bound. This is a line that you want to tread carefully! Just make sure that your bound is inspired by the character whereas a costume is an exact replica! If you are say, a brunette or redhead and you want to Disneybound Rapunzel, perhaps consider buying a blonde wig that is a shorter braid or a bob. Something that is a playful not but not floor length. Either way, a blonde wig is NOT necessary if you want to create a Rapunzel Disneybound so do whatever inspires you.
Rapunzel Disneybound Shopping List: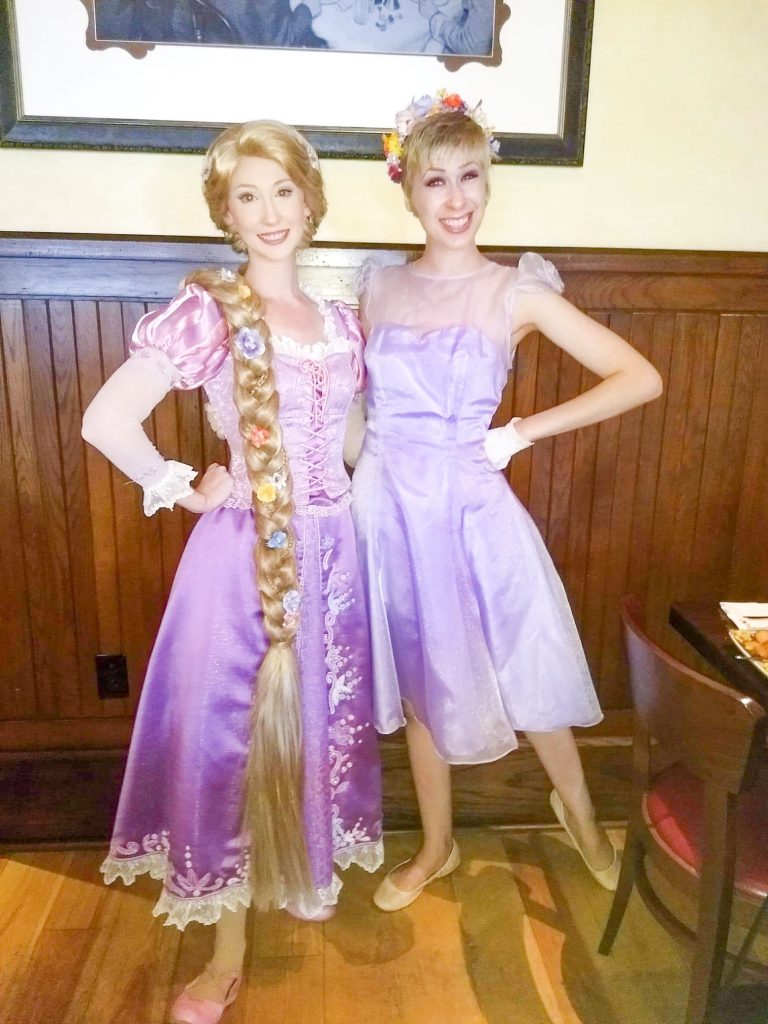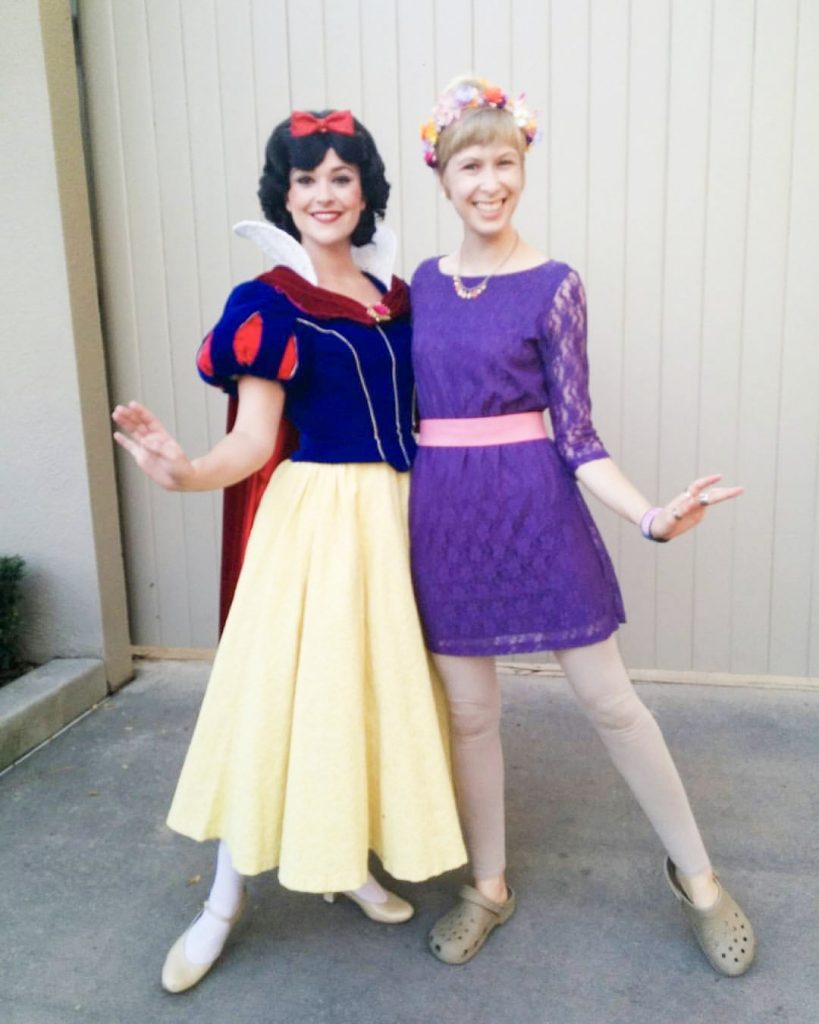 Peter Pan Disneybound
ANYONE can be Peter Pan! Boys, girls, anyone! Don't think that a Peter Pan Disneybound is just for the guys! This is also one of the easier and more affordable Disneybound outfits for adults. You can easily throw together a green dress or top and pants/skirt and you are pretty much good to go! Keep it fun and childlike because you have to remember that Peter Pan never grows up! This is a good Disneybound outfit to put together from pieces you may already own or that may be around your house!
When creating a Peter Pan outfit for adults, make sure that you choose TWO greens for maximum Peter impact! If you can cut scallops into your bottom or buy one that is already scalloped you are in for success! But of course, you do you! Anything goes!
Peter Pan Disneybound Shopping List: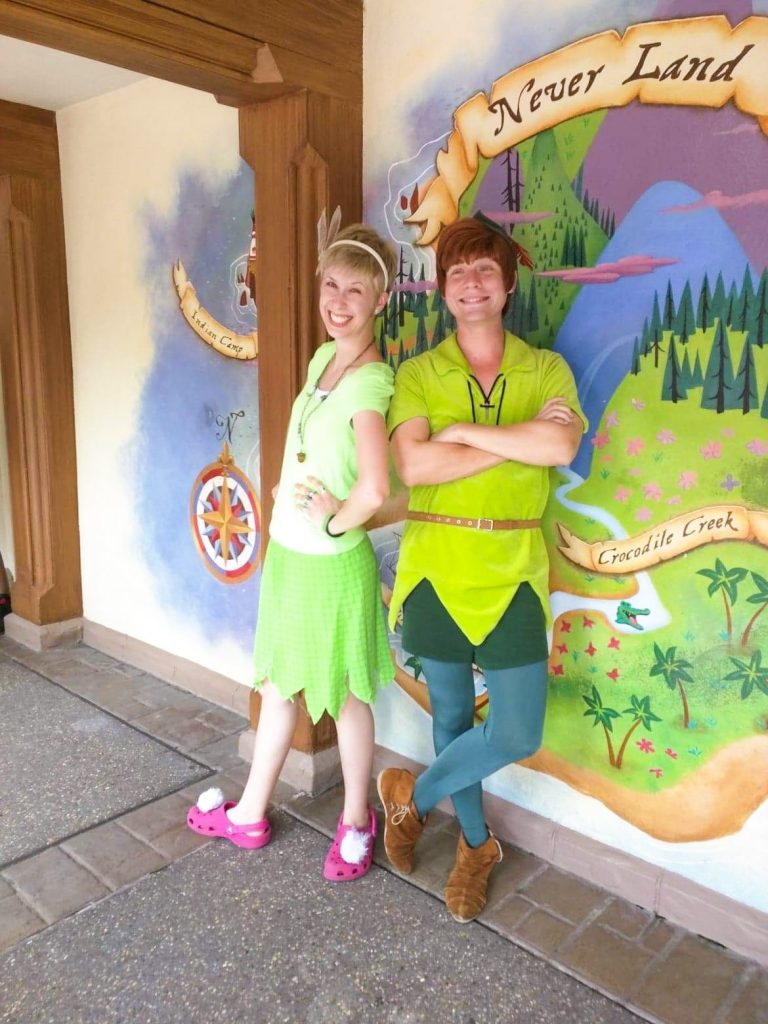 Cinderella Disneybound
The beautiful and classic Disney Princess Disneybound! Cinderella is a great all-weather Disney outfit for adults because during the winter you can wear light blue pants and sweaters and any other time of the year you can wear a dress. You can even wear a dress with white or blue leggings if you get cold easily! Cinderella requires blue and black with a pop of white if you so feel inspired. You can do hipster Cinderella, retro Cinderella, classic Cinderella, basically, each and every version of Cinderella you can think of you can make!
If you are doing a Cinderella Disneybound, make sure to get a black choker or tie a piece of black ribbon around your neck! This is a defining characteristic of a Disneybound of Cinderella and is so simple, usually free, and easily recognizable. Get ready for everyone to recognize you as the princess you are!
Cinderella Disneybound Shopping List: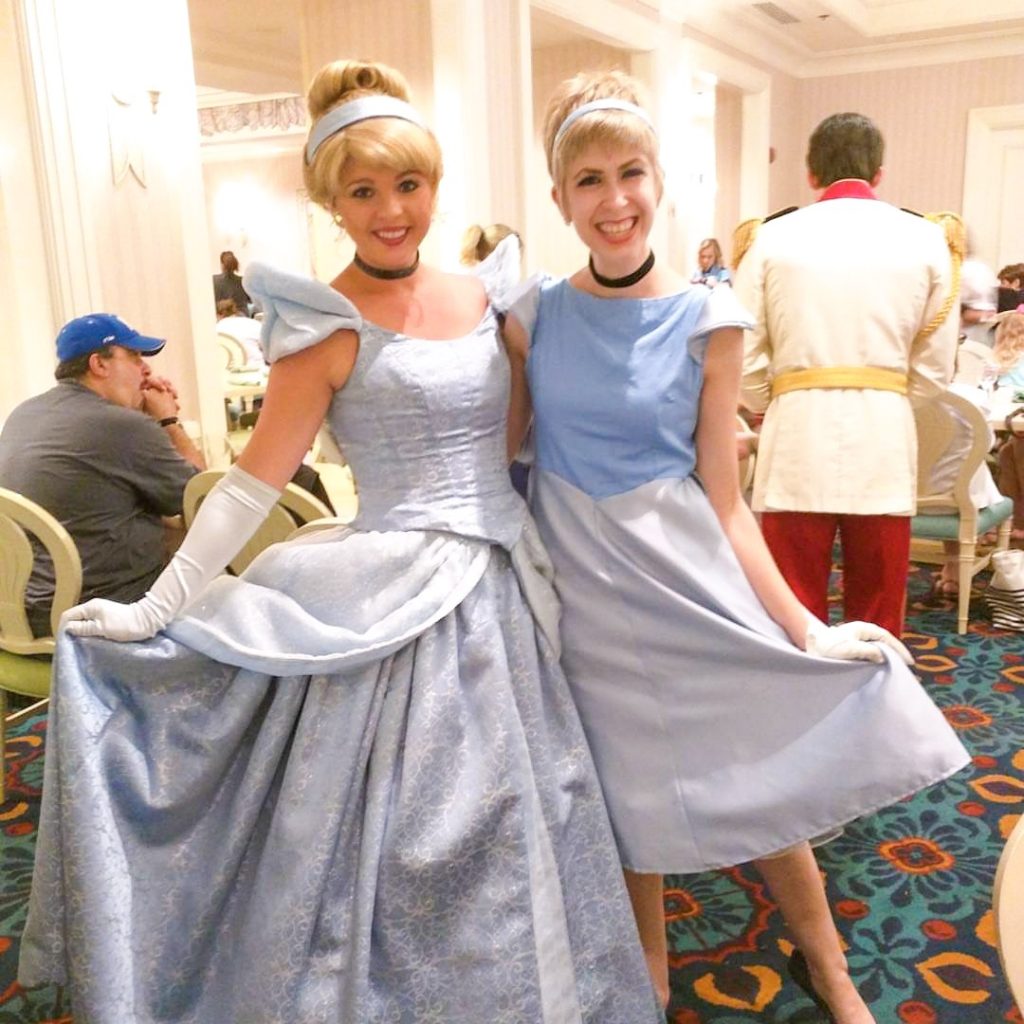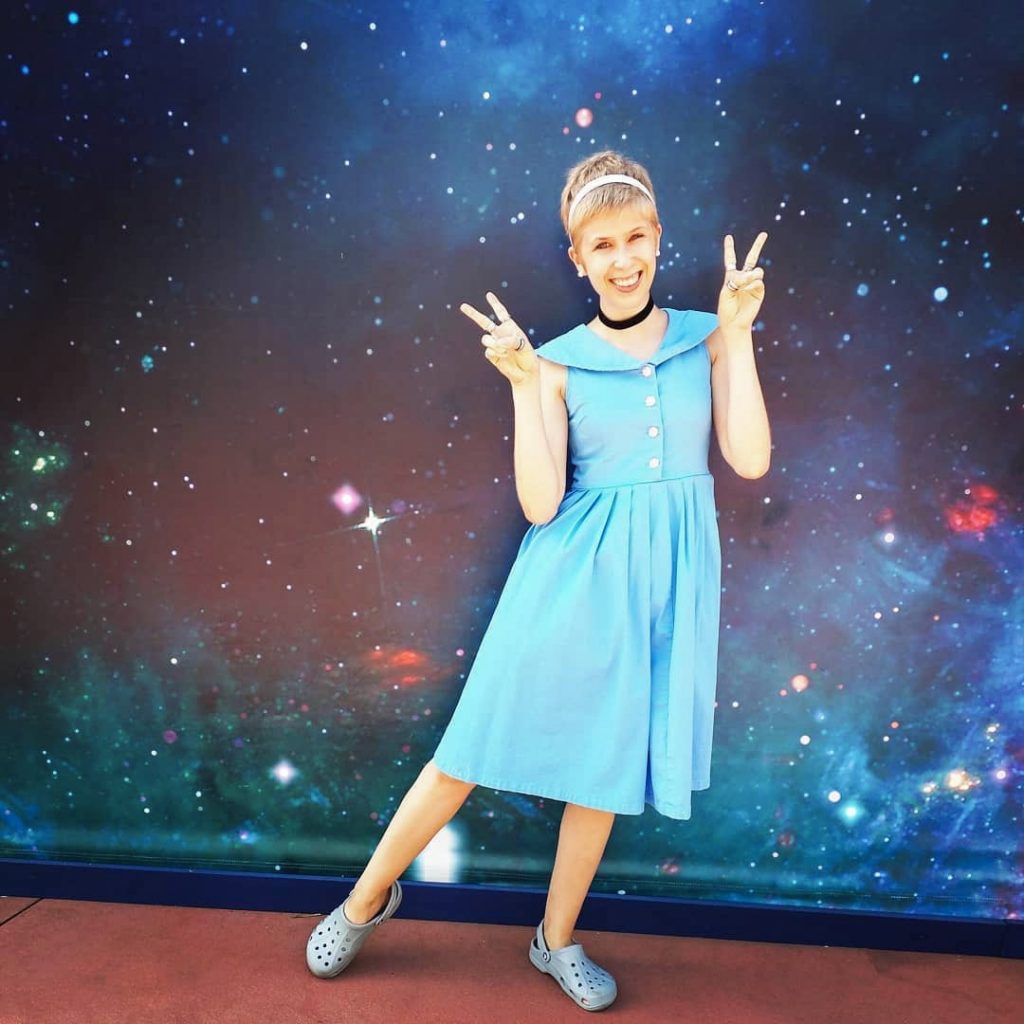 Princess Leia Disneybound
Princess Leia is one of the best Disneybound outfits because she has so many choices!!! You can Disneybound Princess Leia from any of the movies or scenes that she is in which means that there are a LOT of options. The Princess Lea outfit shown below is from A New Hope and is her traditional white outfit. This is one of the easiest outfits for Princess Leia because you really just need a white dress and a few accessories for success!
If you aren't the dress-wearing type of gal, there are plenty of Princess Leia outfits you can wear with pants, shorts, or leggings. You can even do a New Hope Princess Leia Disneybound using an all-white leggings/jeans and shirt combination! If your hair is long enough to do "Princess Leia" buns then go for it! If you find that you have shorter hair or want something more, consider getting some online or creating Princess Leia Disney Ears as shown below! Luckily, there are SO MANY ways that you can Disneybound Princess Leia. You really can't go wrong!
Princess Leia Disneybound Shopping List: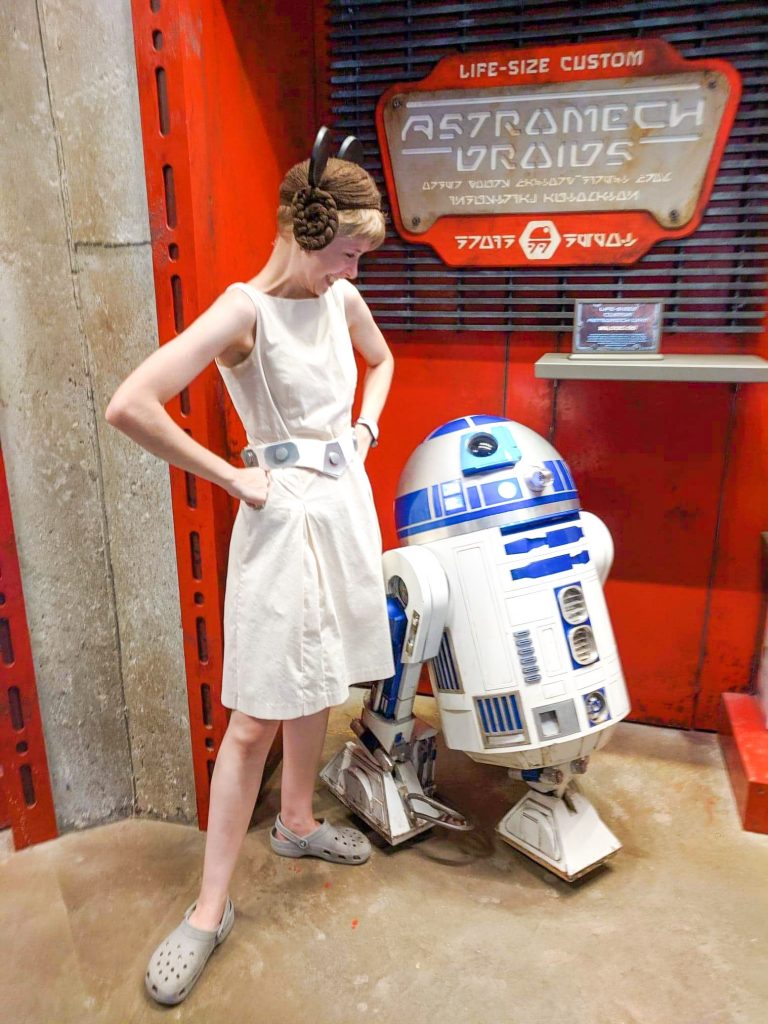 Tinkerbell Disneybound
Not sure why you don't see more Tinkerbell Disneybound outfits, but it is so quick and easy and also really cute! While a lot of people love Tinkerbell, bounders are busier bounding princesses than they are Tinkerbell. Not many people are searching for her so if you want a cute and unique and VERY AFFORDABLE Disney outfit for adults this is the way to go!
Tinkerbell is so very simple! All you really need is a green dress and perhaps some pom poms on your shoes which you can make at home with some yard and just glue or stitch on! Just Google how to make pom poms with yarn and you are golden! Like anything, you can go as simple or as complex as you want with your Tinkerbell Disneybound outfit! That is the fun part!
Tinkerbell Disneybound Shopping List: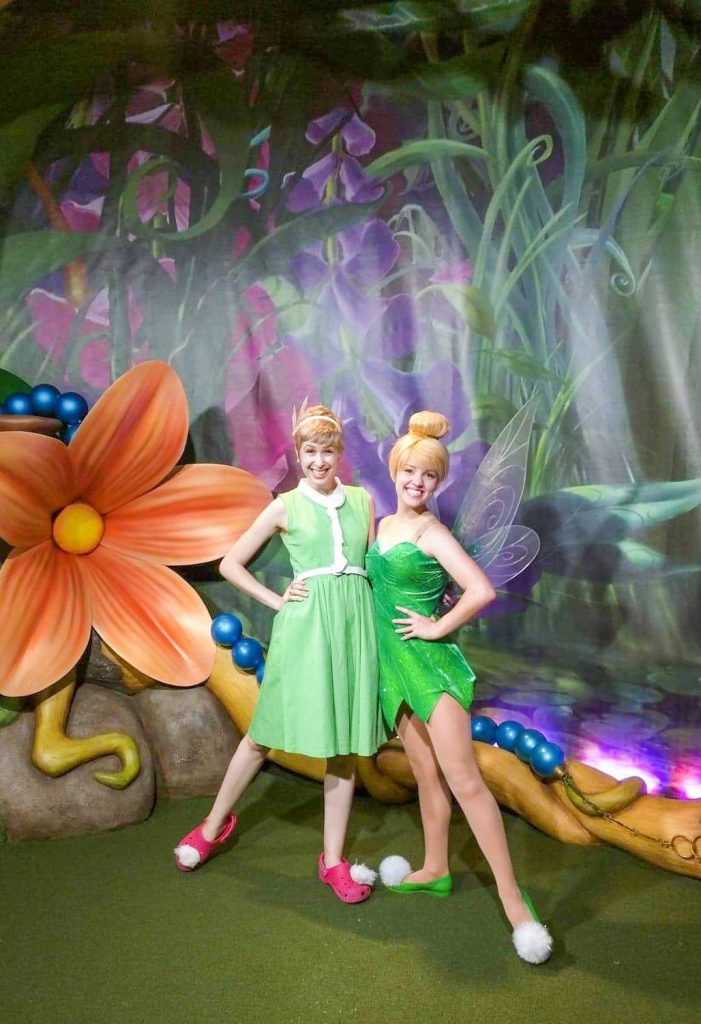 Ariel Disneybound
An Ariel Disneybound is probably one of the most popular Disney outfits for adults. If you want to Disneybound as Ariel, you can choose to wear a top and skirt or pants and a top! You can even get shiny mermaid print leggings if you really want to go all out. The really cool thing about an Ariel Disneybound is that The Little Mermaid has multiple recognizable outfits that you can wear! You can wear her "Kiss The Girl" outfit, her traditional mermaid look, her pink dress outfit and more.
There are so many options so you can get as creative as you want! Everyone loves a good Ariel Disneybound and she is one of the more recognizable Disney characters so if you are a beginner this is a really good choice and an easy way to create a Disney outfit for adults that is legally allowed in the parks.
Ariel Disneybound Shopping List: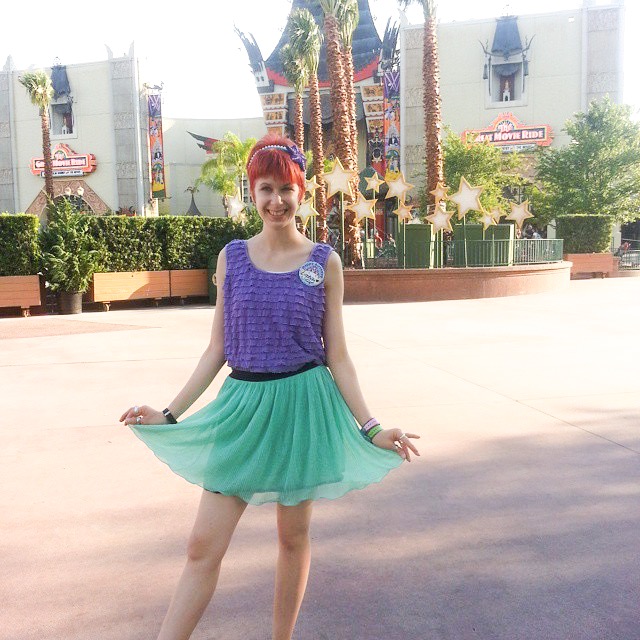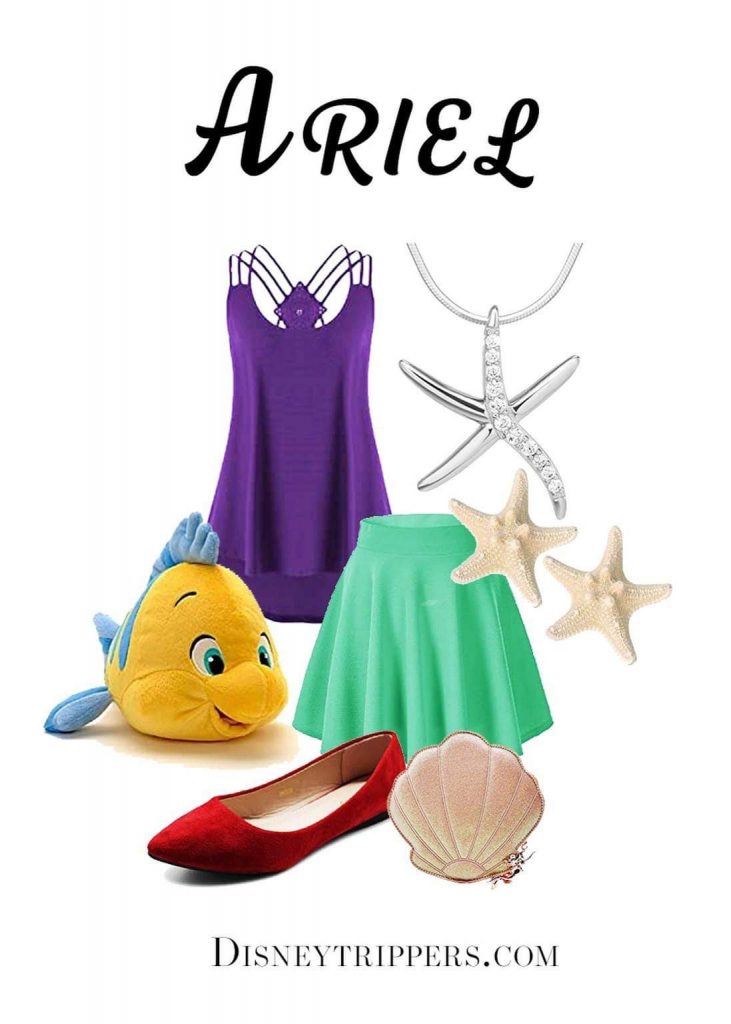 Princess Aurora Disneybound
A Sleeping Beauty Disneybound is one of the easier and cheaper bounding options as well. All you need is a pink dress and a pink or white belt to go over it for the easiest way. Of course, you can get more creative and choose any of Princess Aurora's outfits for Disneybounding depending on what you are going for. Below you can see two simple yet creative Aurora Disneybounds below.
Hopefully, you can garner some inspiration for how you want to pull together her "pink" dress Princess look. It is the easiest and most recognizable of all of the Aurora Disneybounds so it is also a good beginner Disney outfit for adults!
Sleeping Beauty Disneybound Shopping List: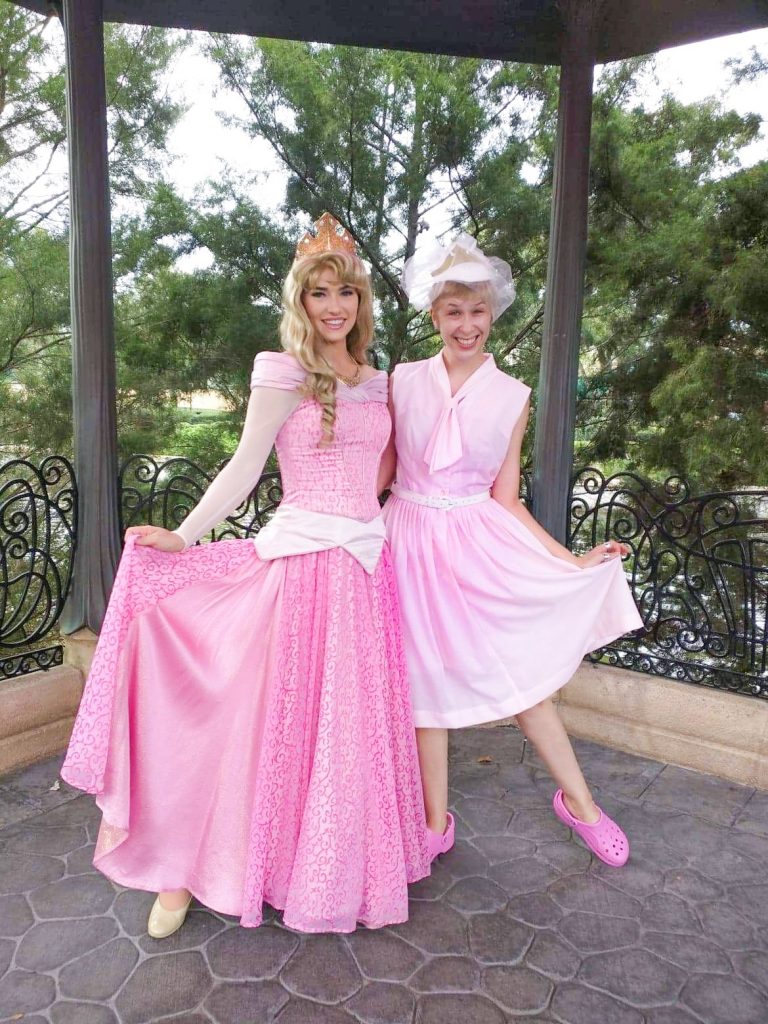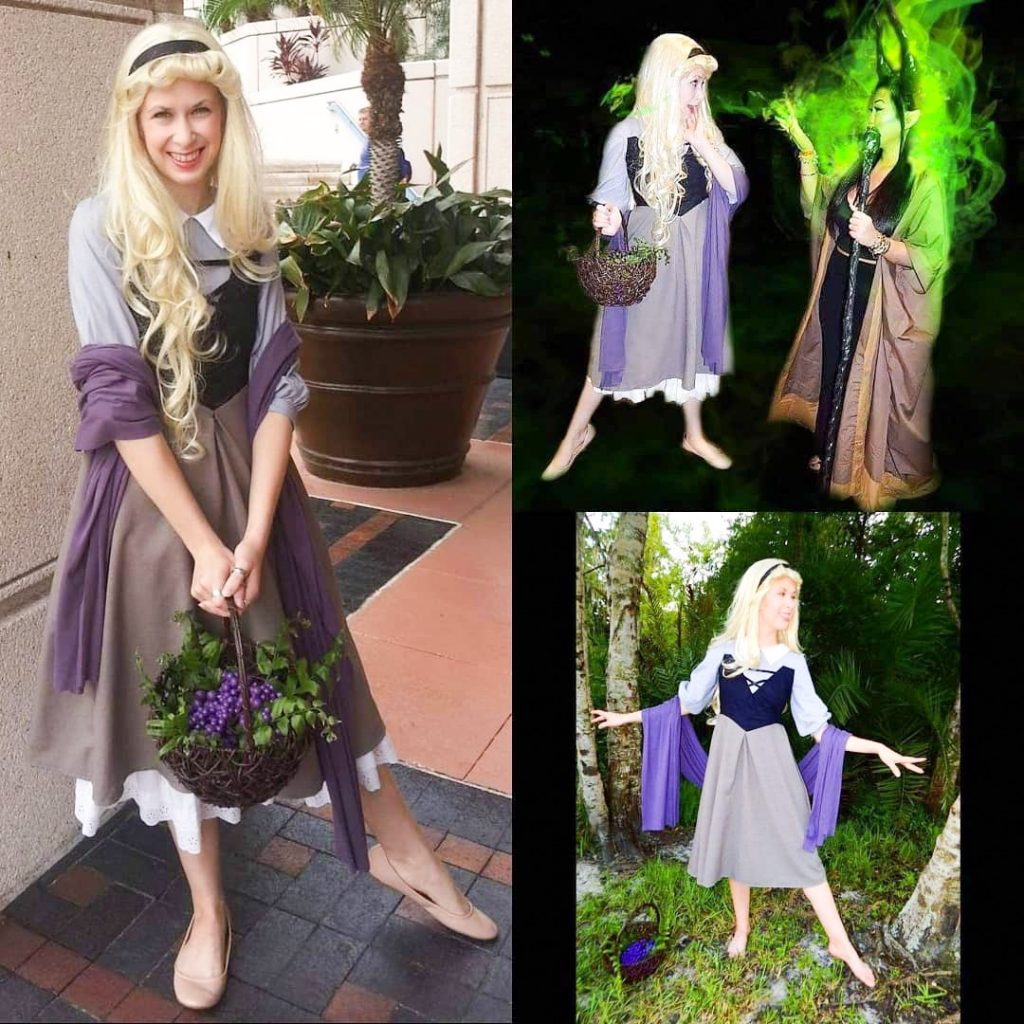 Belle Disneybound
Belle is one of the most beloved Disney Characters of all time! It is no surprise that this makes Belle one of the most popular Disneybound outfits for adults out there. Luckily, bounding as Belle is pretty darn simple! You get your best yellow dress or pants, throw on some bookish glasses, and grab a book and you are pretty good to go! You can go with Belle's "Town" outfit with the blue and white or you can go with her winter outfit with the pink cloak or you can go with her traditional yellow ballgown. There are so many ways you can do up a Belle Disneybound outfit.
The key is to get creative! Take your favorite aspects of Belle and channel her when creating your outfit! If you aren't a brunette you may want to wear a brown wig or something along those lines but it totally isn't necessary! Belle Disneybounds can be done by anyone regardless of hair color.
Belle Disneybound Shopping List: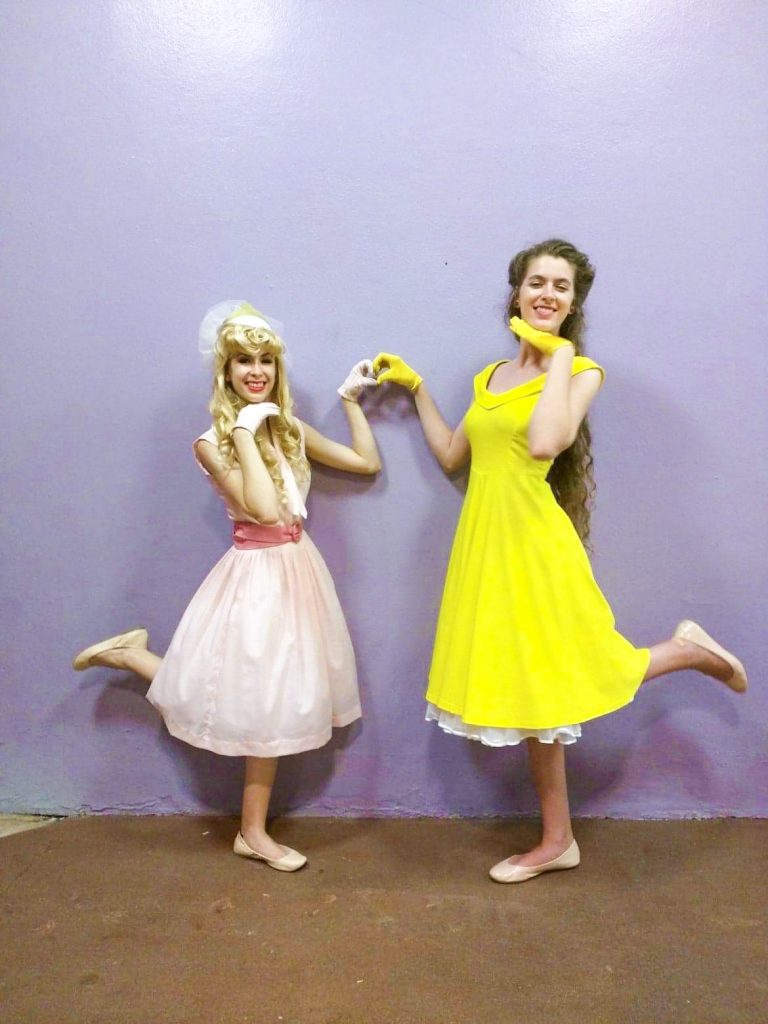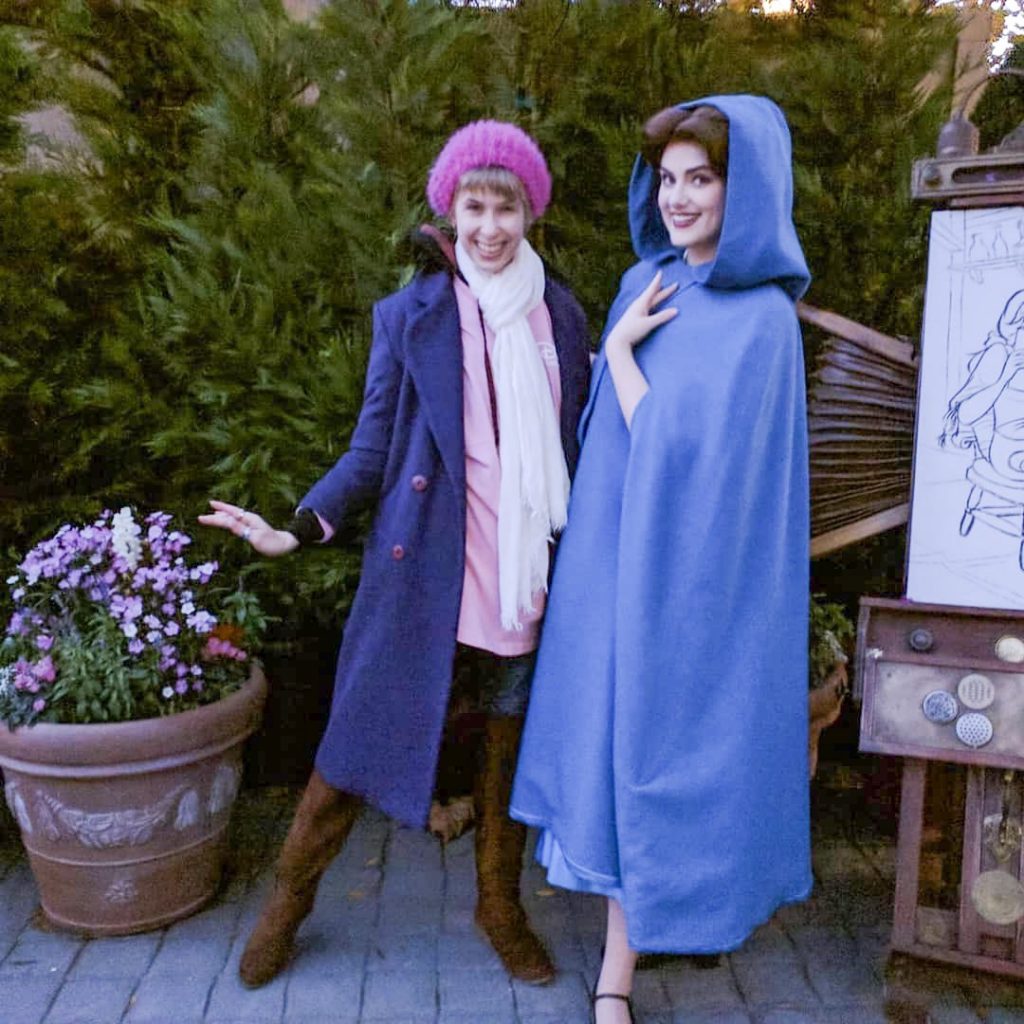 Mary Poppins Disneybound
The fun part about a Mary Poppins Disneybound is you can choose if you want the Julie Andrews Mary Poppins or the Emily Blunt Mary Poppins. There are multiple options to pick but the most popular is the "It's A Jolly Holiday" outfit or the traditional Mary Poppins in the black dress/coat with an umbrella. The second Mary Poppins Disneybound is really super easy to make from things around your house or from a local thrift store where you can grab things!
The Jolly Holiday Mary Poppins outfit for adults is a bit more complex because you have to find a red bodice to go over a white dress. You can find this online or simply create one yourself if you are good at sewing. Don't feel pressured to be perfect! This isn't about perfection, it is about having fun and showing off some of your favorite Disney characters!
Mary Poppins Disneybound Shopping List: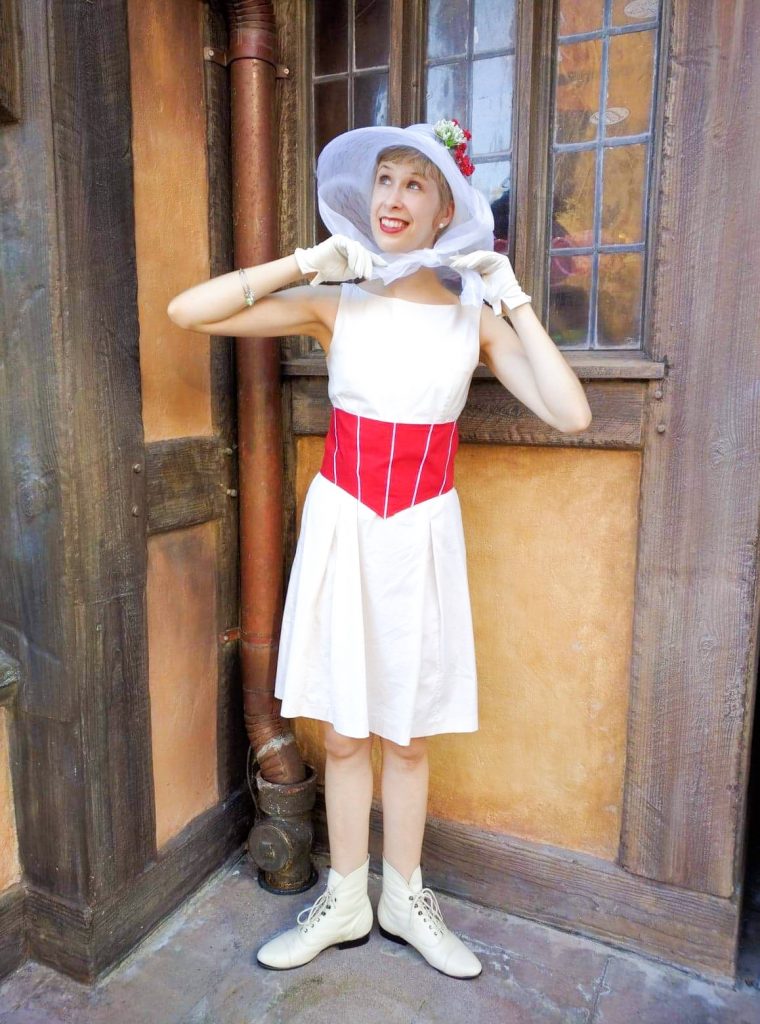 Winnie The Pooh Disneybound
Does it get any cuter than a Winnie The Pooh Disneybound? Does it get any easier than a Pooh Bear Disneybound? Any cheaper? This one can be EASILY done in ALL WEATHER! Shorts or a skirt in summer, long sleeves and long pants for the winter. Literally, all you need is a red top of some sort and a yellow bottom of some sort. If you want to go more feminine, feel free to do a dress with a red belt as shown below.
Want to REALLY show that this is a Winnie The Pooh Disneybound? Why not create or find an adorable honey-themed headband as shown in the photo below or some bee-themed accessories such as earrings or a necklace? This is truly one of the easiest and most recognizable Disney outfits for adults, right up there with Snow White and Ariel. You really can't go wrong with the adorable and loveable Pooh Bear and he is instantly loved and recognized across all the Disney Parks!
Winnie The Pooh Disneybound Shopping List: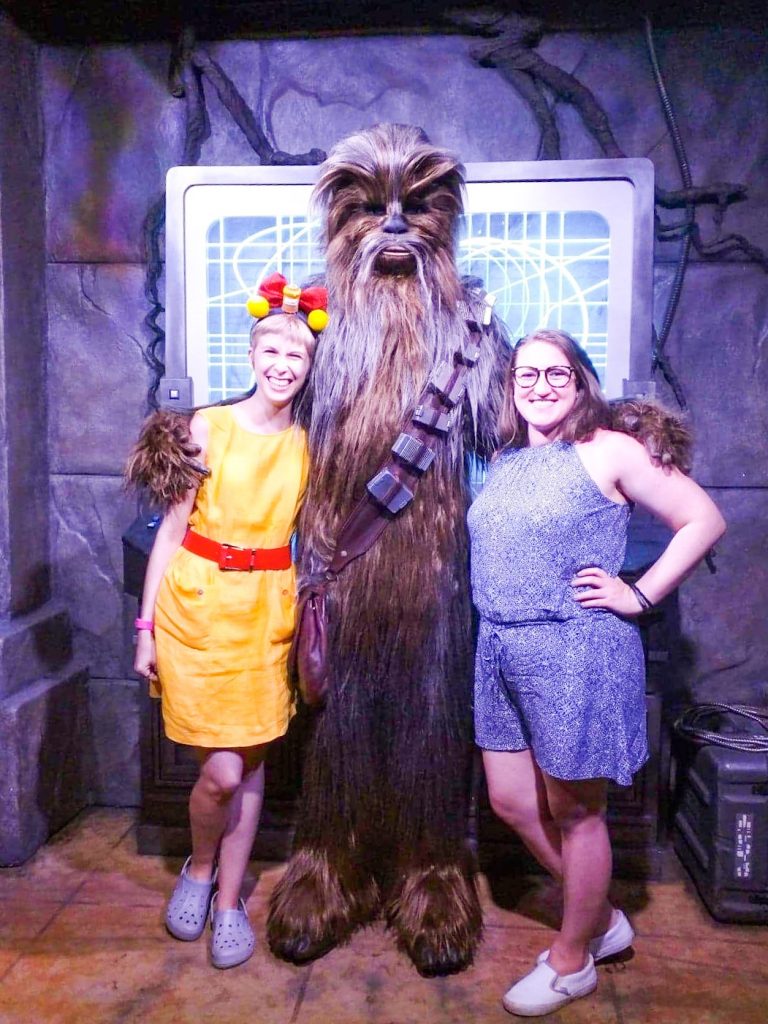 Merida Disneybound
If you are looking for a lesser-known Disneybound, consider Merida! This Scottish Princess is sassy and a strong powerful woman. She isn't one you see as often as the more famous princesses but is a great way to show your Scottish Pride! Merida is a great Disneybound for the fall time as you can go for darker earthy colors. Consider a peasant dress that is in dark green with a brown belt for an easy Merida Disneybound. You should be going for a "female Robinhood" look when creating this easy Disneybound outfit for adults.
Merida Disneybound Shopping List: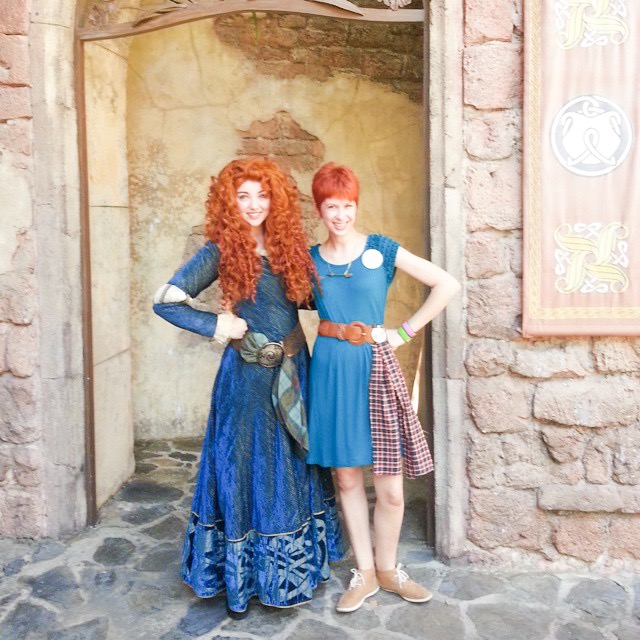 We hope that you found some inspiration to create your next Disneybound for your trip to the Parks! Whether this is your very first time trying to put together a Disney outfit for adults or if you are just looking for something new to add to your collection, we hope that you found it here and enjoy creating some Disney Magic on your next visit! Please let us know if you have any questions in the comments below!
Pin this post: