Are you looking to make sure your Disney packing list is complete before you head to the most magical place on Earth? If you're looking for a specific list of what to wear at Disney, you might be in the wrong place.
We are writing this article to make sure you won't forget the most important things when packing for Disney. Despite the fact that many individuals claim "all you need is your fast passes and a sense of adventure," we'd like to ensure that you are well prepared for your trip.
Being underprepared for the heat and general Disney experience is one of the biggest mistakes people make when planning for Disney!
We've seen many people forget essential items on their trips and packing for Disney is no different. The items listed below are often times people overlook or don't think twice about packing, but trust us, reviewing these 15 most important things for your Disney packing list is a must if you want to be fully prepared for this adventure.
You will thank yourself later for the thought and effort you put into packing for Disney because it will make your trip even more magical!
While packing can be stressful, we're here to make sure you have thought about every aspect when packing for Disney and we hope this advice will serve you well when traveling to these parks– because, really, who want's to be stressed due to packing mishaps when you're at Disney World?
Get a FREE printable 30/60/90 day Disney countdown by joining our private Disney Facebook Group and share your photos and ask for tips and tricks!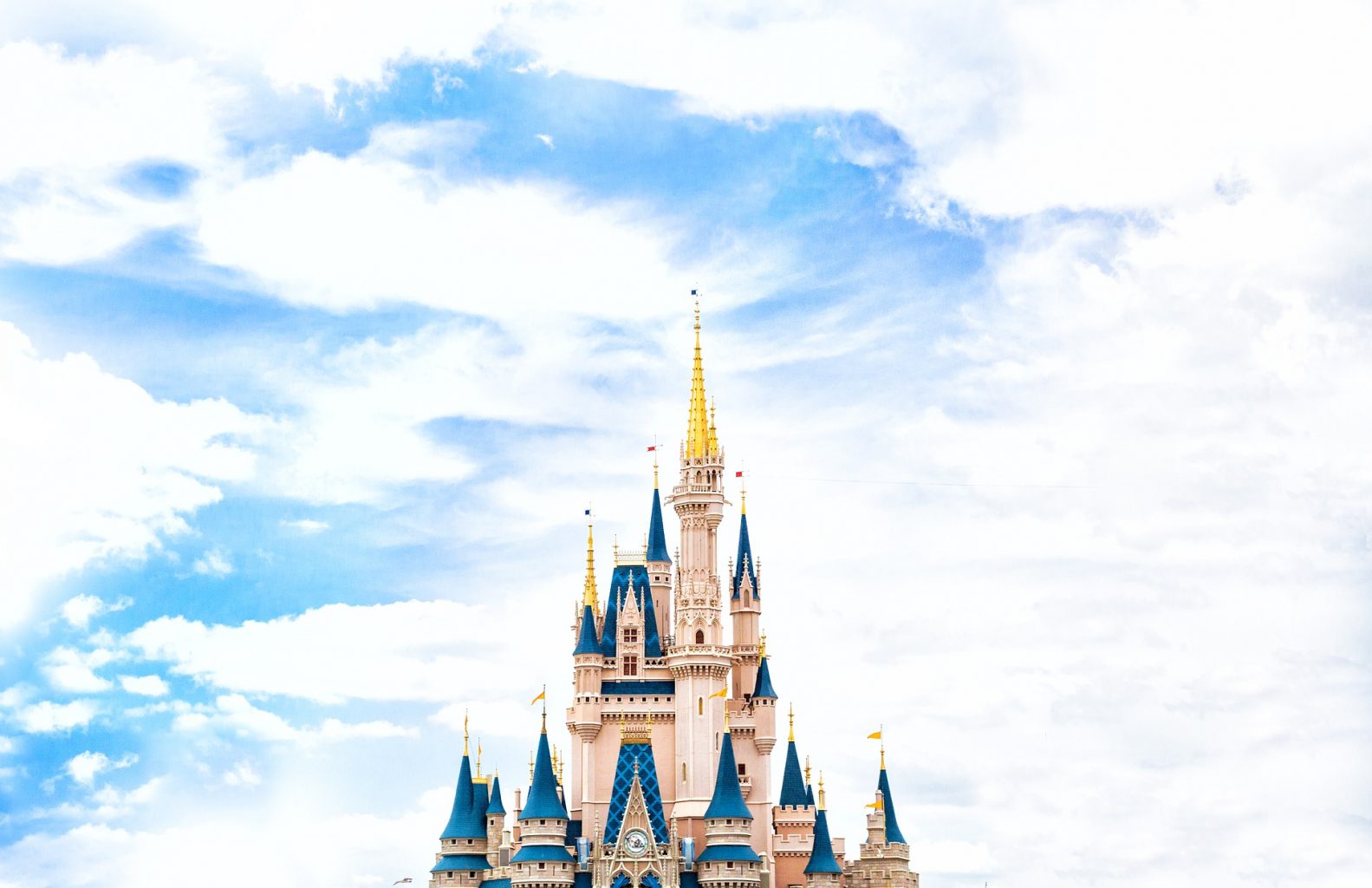 Disney Packing List: 15 Things You Are FORGETTING To Bring
1. Poncho's Will Help You Stay Dry!
This is one of the biggest things people forget on their Disney packing list! Just because Florida is known for sun and beaches, doesn't mean it isn't susceptible to rain, wind and cooler weather! In fact, evening thunderstorms are a DAILY occurrence during the summer season! Adding a poncho to your Disney packing list instead of a travel umbrella will help you save space, and it will help you stay dry when necessary. A poncho can fold up with ease, taking up only a bit of space in your suit case, and can be thrown into a backpack when you're sightseeing. It is quick to whip out and put on and actually offers more coverage than an umbrella. It may even come in hand when riding a water ride or two– can anyone say Splash Mountain?
But do make sure you pay attention to what kind of poncho you are purchasing when considering what to wear at Disney: you don't want a poncho that is cheap and will rip easily! Make sure to purchase a quality poncho and have it on hand. Often, storms in Florida don't last long, but having the means to stay dry is something you will thank yourself for later. So, make sure to add a poncho to your Disney packing list!
2. Bring Along a Phone Charger Battery On Your Disney Packing List!
Portable power banks are a must for traveling anywhere, so make sure to add this to your Disney packing list! Whether you are dining in Be Our Guest, walking around the four different parks in one, or capturing memories of meet and greets on your phone, make sure to purchase a portable power bank when packing for Disney. Portable power banks can range from $10-$40, but they are a great investment, as they will help recharge your phone on the go.
Please make sure to add this to your Disney packing list, as you'll want a fully charged phone between taking lots of photos and updating social media to share your fun with friends back home. Avoid a dying battery by bringing a small portable charger. You will thank us later!
We recommend the Anker Powercore 1000 and use it during all of our travels. While it is a little more expensive, it has great quality and should be added to your Disney packing list if you'd like to keep your phone alive and usable during your travels! It is literally what I bring to Disney each and every visit!
3. A Mobile Flash Drive Offers Extra Storage!
If you are not traveling with a camera, we would highly suggest adding a portable smartphone flash drive to your Disney packing list. With the quality of smartphone cameras increasing with each new product, it's no longer necessary for you to bring a camera on all of your traveling adventures, but you do not want to risk losing your memories via smartphone– and trust us, it happens!
The best way to back up your memories via smartphone is with a portable smartphone flash drive. A flash drive is a small storage device that you can connect to your smartphone and then safely and easily download the photos onto another device.
There is no worst feeling in the world other than losing your photos, and thus a few of your memories, from a trip. We have done this before, which is why we now always back up our photos to a mobile flash drive. It is easy to do and if, say, your phone gets broken or stolen during your trip, you will still be able to recover all of your photos via flash drive.
We recommend the IDiskk 3.0 12GB as it is a certified device. People of all ages are documenting their vacations on smartphones and we highly recommend investing in one of these devices to store your photos during your trip. Please add this to your Disney packing list, even if you traditionally utilize cloud storage. The internet may be limited and we don't want you to have to rely on a fast and secure connection to save your memories. You do it first with the aid of a flash drive– it is a must when packing for Disney!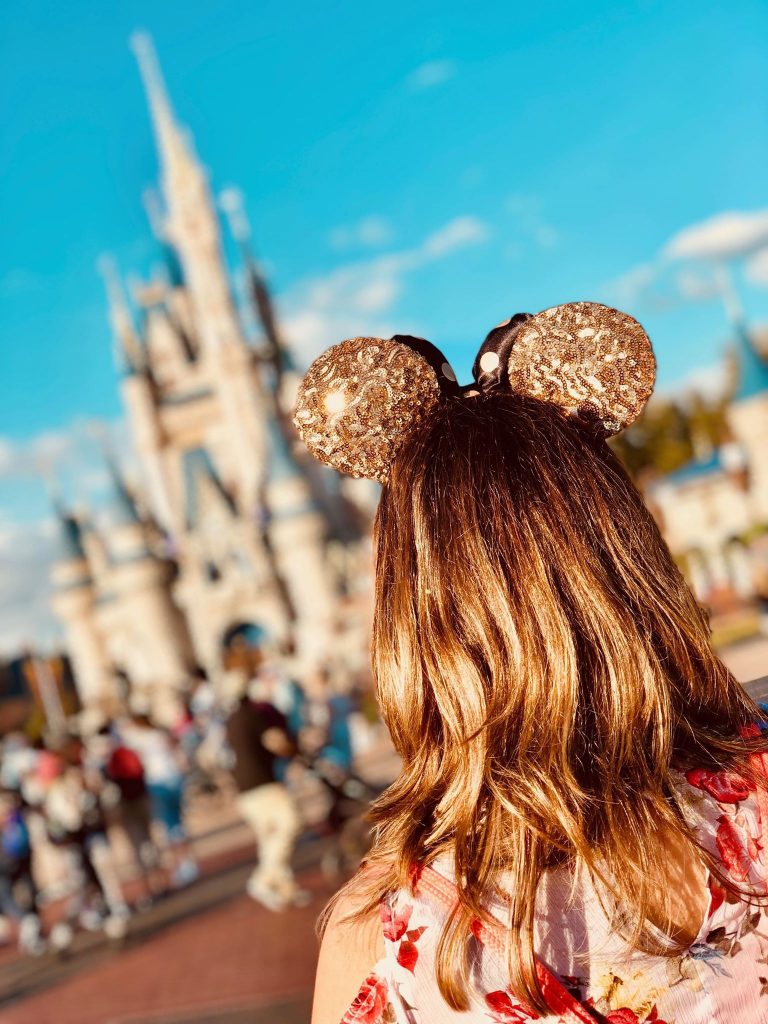 4. Extra SD Cards Are Great For Backup!
There is no doubt about it: Disney World is truly magical. From castles to princesses and all the adventures in-between, it is a gorgeous theme park full of life sights you must see. Because of this, you'll probably be taking a lot of photos! If you have a camera on your original Disney packing list, make sure to add additional memory cards to your list as well.
Purchasing additional memory cards can cost as little as $20 and take up no space in your checked bags or carry-ons when packing for Disney. Having a back up can also save you a lot of heartaches if something goes awry! There is no worse feeling than coming across a perfect photo or moments and then finding out you don't have enough space to capture it. We have been there before and we don't want you to feel the same disappointment we have felt! We want you to be able to be out and about and have the chance to capture every beautiful moment on camera. We want you to have this item on your Disney packing list to ensure that you can hold onto your memories for forever. Plus: the more pictures, the better, right?
5. Good Shoes Are Needed For Support!
Whether you're park hoping from Epcot to Magic Kingdom to Hollywood Studios, and then to Magic Kingdom again, following up at Animal Kingdom, you're destined to cover a lot of steps in even just one day trip to the parks! No matter what time of year you are visiting Disney World, adding a solid pair of walking shoes to your Disney packing list is a must. When we visit just one park for half a day, we usually clock in 8 miles! So, proper shoes are essential when packing for Disney World.
For women, we recommend Brooks Womens Launch 4 Sneaker. If you love sneakers, this pair of Brooks sneakers is affordable and comes in many colors. My mom is an athlete and runs marathons and triathlons and these and the suggestions below are her go-to shoes for Disney so you know they are good quality and annual passholder approved! If you aren't looking to break the bank when buying the best shoes for Disney, these come in at a good price too!
If you are looking for sandals, I highly recommend my favorite Vionic Farra Sandal. I literally cannot tell you enough how much I LOVE this sandal! I originally bought them for a trip to India where I wore them every day for 2 weeks, but they quickly became my best shoe for Disney! I even went back an bought a second pair in the same color just in case Vionics ever stopped making them! Vionics are my favorite brand for Disney because they are supportive, affordable, and perfect for Disney in the Florida heat!
For men, we suggest NIKE Men's Tanjun Sneakers. Looking for the best Men's shoes for Disney that are both supportive and affordable? Behold these Nike sneakers for! Terrence loves his Nike sneakers and wears them to Disney and beyond quite often! He loves how lightweight they are in the summer heat of Florida and that they dry quickly when wet. Given the price, the support these shoes provide is quite good and Nike is a great brand for the longevity of products! Don't hurt your feet or back in unsupportive shoes– make sure to add good shoes to your Disney packing list!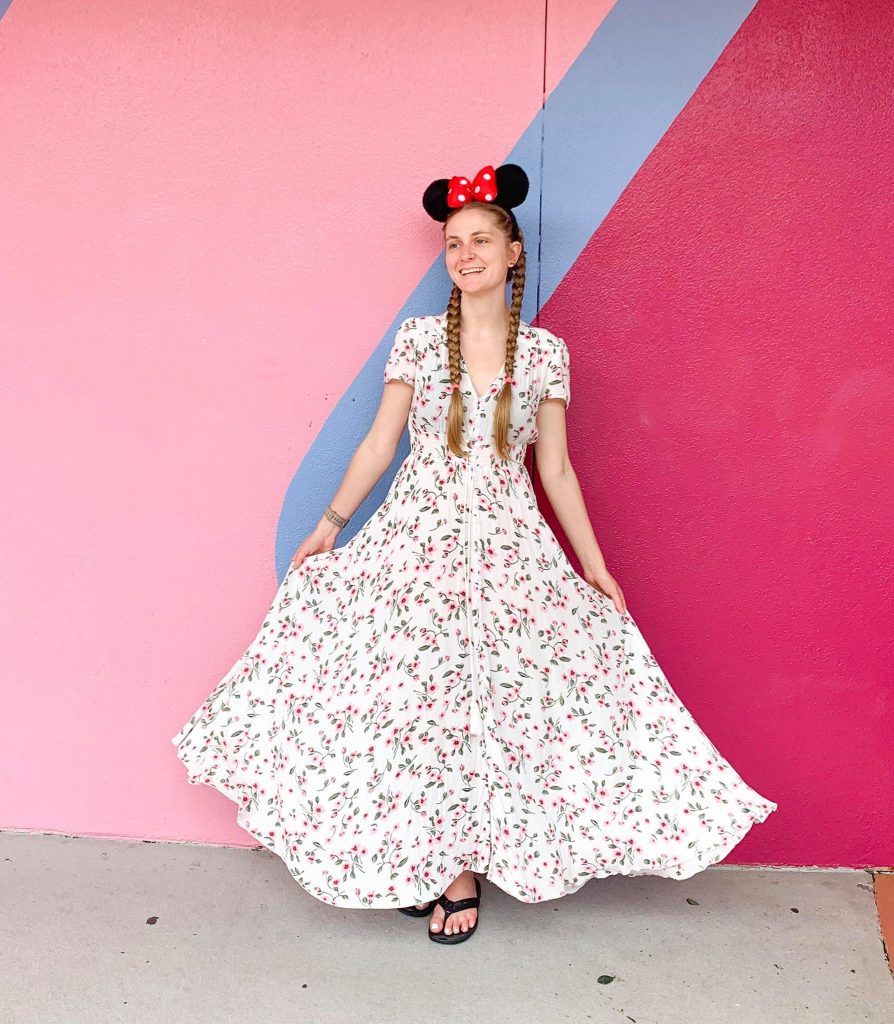 6. A Daypack Will Make Your Day Easier When Packing For Disney
Between cameras, jackets, possible swimsuits, phone chargers, and water bottles, there is a lot to carry around with you at Disney World– and you haven't even purchased your souvenirs yet! Daypacks can make your day at the parks easier, as you have something to carry all of your things in.
And better yet? Disney isn't like other theme parks where you must rent lockers for their rides to hold your valuables. Many of their rides, such as Thunder Mountain Railroad and Haunted Mansion, allow you to bring your daypacks on with you, saving you extra money you would spend on a locker and also ensuring that your valuables are safely by your side throughout the day. Daypacks that are lightweight and foldable are best for packing for Disney, as they allow easy travel, are easily expandable and can fold up to be put away when you're no longer needing them! Make sure to add a daypack to your Disney packing list.
7. A Reusable Water Bottle Is A Must!
You're in the sun. All the time. There is no way to avoid it! Disney, and Orlando in general, is fantastic for getting a tan, but with that exposure, you must add a reusable water bottle to your Disney packing list. While cups of water are free in restaurants and at most concession stands, you'll often find yourself thirsty at the most inconvenient parts of the day– and trust us when we say purchasing a bottle of water every time you get thirsty can add up quickly! From spending an afternoon on Magic Kingdom rides to eating your way through Epcot's Food and Wine Festival, you'll want to add a reusable water bottle to your list when packing for Disney just to make sure you stay hydrated and healthy!
By simply having a sip every thirty minutes or so, you will ensure that you're feeling more hydrated, and thus, more prepared to take on any adventure. Bringing a reusable water bottle, or even a filtered water bottle, is great preparation when packing for Disney as it will force you to drink, helping you balance the sun exposure and heat that will seem to follow you everywhere. And it will alwasy be easier to have a bottle of your own for instances where water is not readily available! Stay hydrated easily by adding a reusable water bottle to your Disney World packing list.
8. Don't Forget Your Tickets & Magic Bands On Your Disney Packing List!
There are just some things you cannot forget when packing for Disney, such as your ID, credit cards, and cash, but more importantly, don't forget your tickets! Whether you have an annual pass or are purchasing one-day-tickets, you must have them on you for when you get to the parks gates. And, don't forget that magic bands allows for you to travel lighter throughout your vacation.
Magic bands give you the opportunity to pack light when packing for Disney, so this is a must add to your Disney packing list. You can use your Magic bands to enter the park, unlock any Disney Resort hotel room, as well as buy food and merchandise. And better yet? These bands are completely customizable– you get to pick the color and design! From solid hues to character-based bands, there is bound to be one you will love!
9. Sunscreen & Sunglasses Are Great For Florida!
We have already mentioned that a reusable water bottle would be a great investment when packing for Disney because of the constant sun Florida has to offer. In addition to dehydration, don't forget that this constant sun can be a source of sunburn! Avoid getting burnt easily by adding sunscreen to your Disney packing list, and help protect your eyes with a great pair of sunglasses.
You don't want to spend the rest of your vacation nursing a painful sunburn or squinting in all of your photos because of the harsh sunlight, so please, please, pack sunscreen and a pair of sunglasses that can help you feel comfortable throughout your long days at the parks. We promise you will thank us later for this!
10. Autograph Book And Pen Are Needed For Meet And Greets!
If you are traveling to Disney World with kids, or if you yourself are just excited to meet your favorite Disney characters in the flesh, it may be worth adding an autograph book and pen to your Disney packing list. That way, on the interior pages, you can get the autographs of Tinker Bell, Mickey, Chip and Dale, and Elsa– your options are limitless!
Better yet, many of these autograph books and pens come with photo sleeves, so you can print photos of your adventure and add them to the book once your adventure is over. This way you have a bound book of memories– autographs, photos and all! It is a great way to remember your trip to Disney, so make sure to add one to your Disney packing list!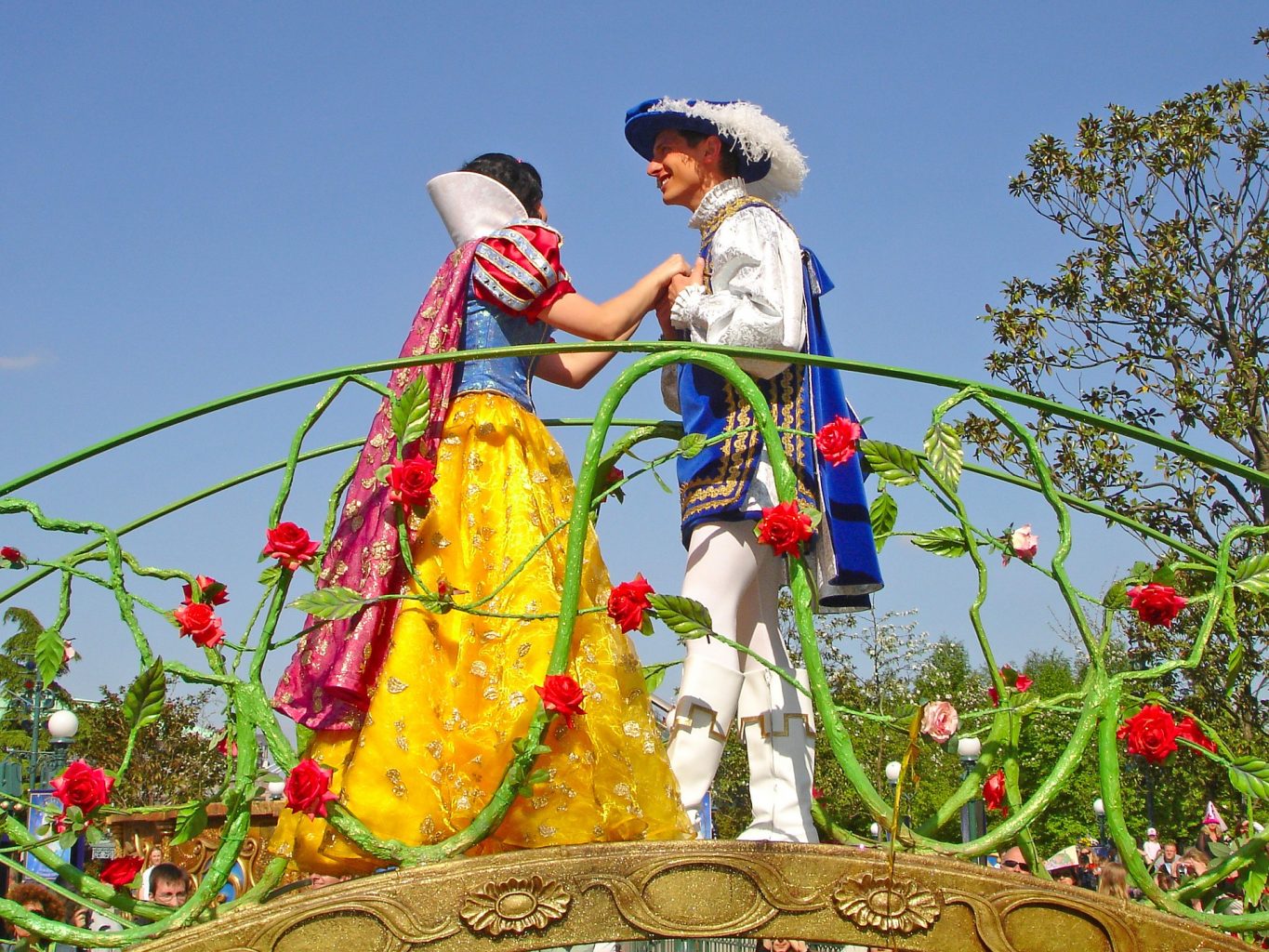 11. A Light Jacket Can Always Come In Handy!
Jackets may seem unnecessary, especially considering how hot Orlando is, but we highly suggest packing a light jacket and adding this to your Disney packing lists ASAP! Light jackets can help protect you against rain as well as sun.
And, as a warning, some of the restaurants, inside shops, and even some of the rides are blasting their AC, so walking from the sweltering outdoors into cool air may be a jarring experience. Try to stay warm and comfortable with a light jacket— we promise you will thank us later once you add it to your Disney packing list!
12. A Misting Fan Can Keep You Cool!
Personal misting fans can be a life savor at Disney! Between the crowds and the sweltering sun, misting fans are great as they are lightweight and portable. Many of them can be charged with USB cords now, and their battery life will last you throughout your adventure-packed day!
Personal misting fans can help keep you and your party cool as you watch the firework shows at night, as you stand in outside lines waiting for The Little Mermaid ride, or navigate crowds walking down Main Street. Make sure to invest in a misting fan and add it to your Disney packing list– it will save you from the heat!
13. A Deck of Cards Or Other Games Make Wait Times Go Faster!
While you and your party can get fast passes to help speed up the time you spend in lines, not all rides are readily available with fast passes, and you have to pick and choose your favorites, which means you will be stuck waiting in some lines. Some of these lines may be lengthy, and boring!
If you find yourself waiting, it may be helpful to add a deck of cards or other games, such as the HeadsUp! app on your phone to help pass the time. This usually helps speed up the waiting process and makes waiting more fun. Plus you can always extend a game or two to the parties around you, making new friends while in line! So, pack a deck of cards or other games if you're interested. Add it to your Disney packing list!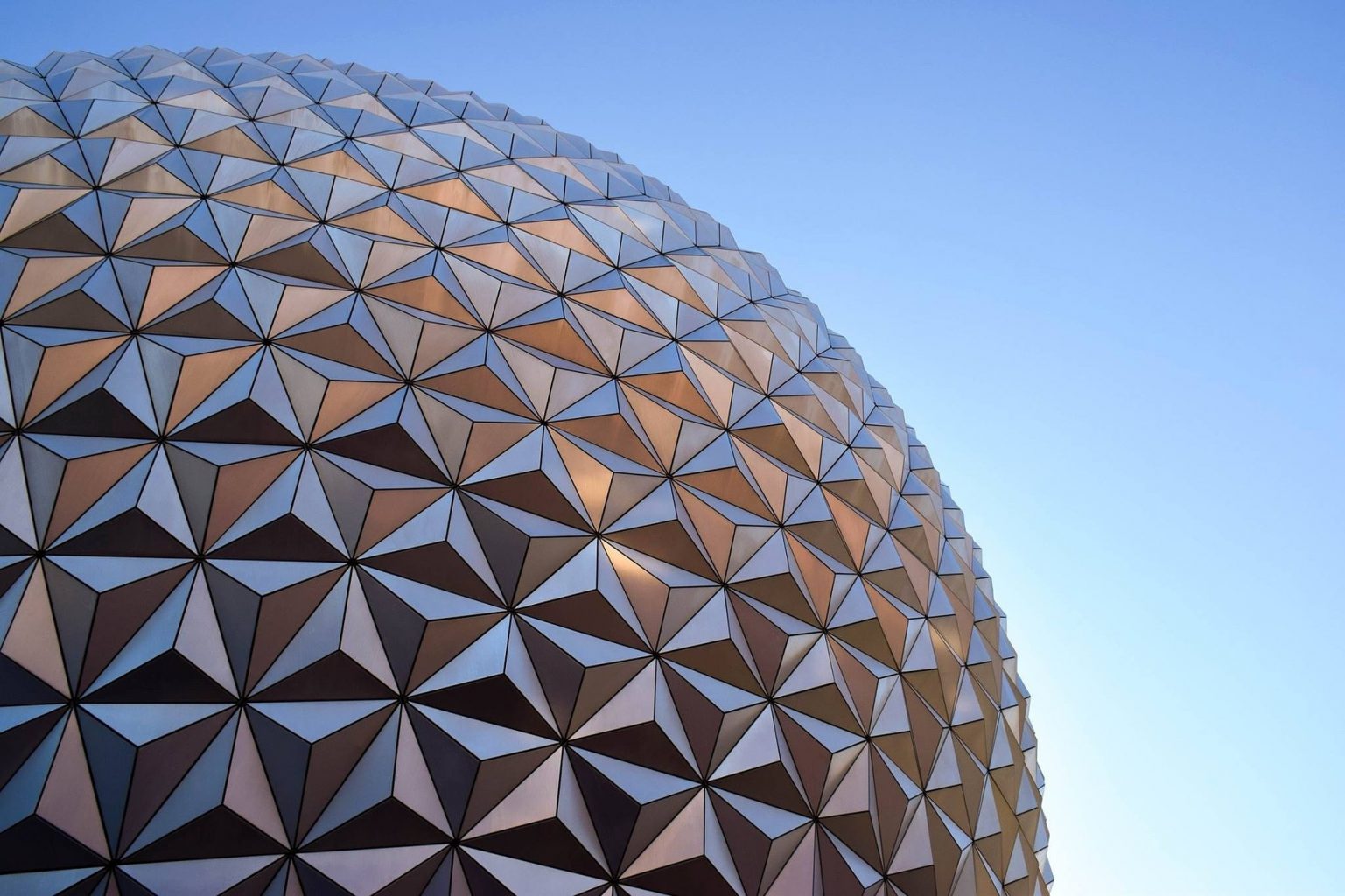 14. A Sturdy Phone Case For Protection Is A Smart Thing To Add!
We've seen it happen– the dropped phone. The water logged phone. The cracked screen. It happens at Disney more often than you think. Between water rides and the hard ground of the parks, Disney can be a dangerous place for an unprotected phone. Make sure to invest in a good phone case for when packing for Disney– it might save you some possible heart ache!
Protection of your electronics is so important when at Disney. Your phone is a lifeline at these parks– it holds your photos, allows you to stay in contact with your party, and let's you look up wait times! You don't want to damage it by taking it onto Splash Mountain or dropping it onto the tracks of Thunder Mountain Railroad. We highly suggest investing in the protection of your phone with a good phone case and adding it to your Disney packing list ASAP!
15. Snacks May Help You Save Money And Keep You From Getting Hungry!
If you are looking for ways to cut down on spending, we would suggest packing a few of your own snacks. While there are plenty of concession stands at Disney World, these extra costs can quickly add up. And, time spent in these concession lines can take away valuable time in other areas of the park– such as waiting for a desired ride like Space Mountain or meeting Belle!
Better yet, if you are spending a lot of time in Orlando, like in hotels on Disney's property, these snacks can come in handy at any hours of the day! And, if you are driving or flying to or from Orlando for vacation, these snacks can help support your party when they begin to get antsy or hangry! Just a few packed snacks can go a long way– we recommend taking a few and adding them to your Disney packing list!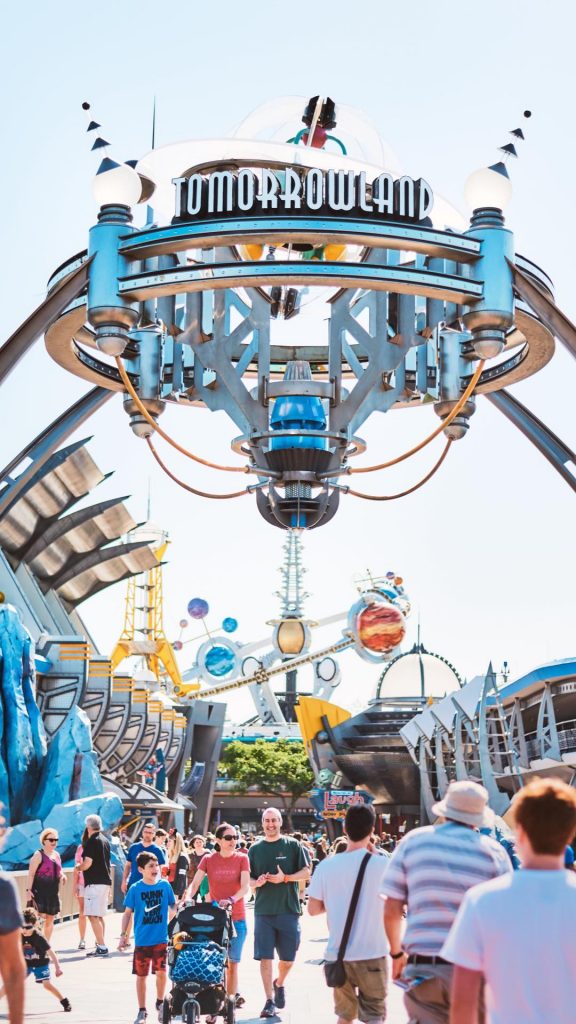 Other Items to Not Forget On Your Disney Packing List:
Planning your Disney packing list doesn't have to be as stressful as it sounds. By following these simple tips, you will be well on your way to packing like a pro for Disney World. These items are often forgotten or overlooked by travelers, but they can save your vacation from heartache if added to your bags when packing for Disney.
Of course, Disney, and Orlando in general has stores in which you can buy things you may have forgotten, but the stores may or may not be open, have exactly what you need, and may cost a pretty penny! Do yourself a favor and add these items to your Disney packing list today!