Can you bring food into Disney World? This is a question that many people ask. After all, theme parks have crazy restrictions, and you don't want to drop money on groceries for Disney and then be out of luck when you arrive at the front gate because it will be confiscated.
For those of you heading to Disney on a budget, or with dietary restrictions, you may be wondering can you bring food into Disney and the answer is absolutely, and you should!
That being said, there are a few things you need to know before you bring food into Disney. It isn't so much the food, it is what you bring it in or how you carry it. Read on to ensure you do things correctly and don't get stuck throwing away some yummy lunch!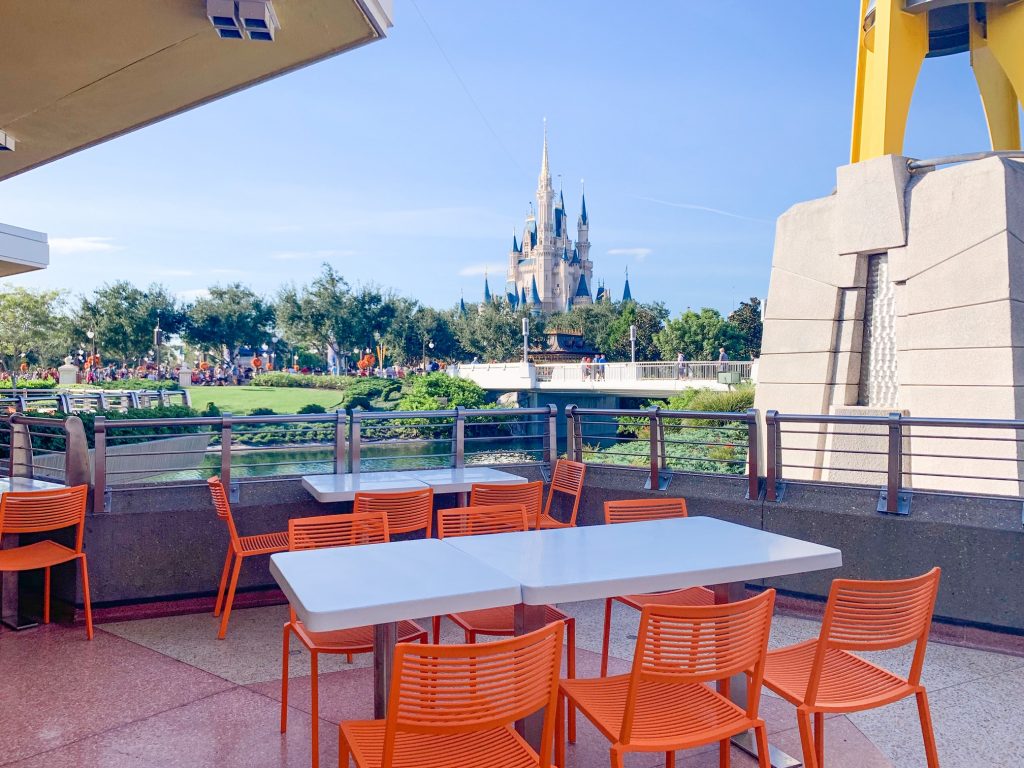 Can You Bring Food Into Disney World? How To Do It!
Which Food Can You Bring Into Disney?
Walt Disney World Property Rules for bringing food into Disney World are pretty easy to adhere to, here are the ones that pertain to what food you can bring into Disney –
Glass of any kind is prohibited, with the exception of small baby food jars.
Loose ice is not allowed, but can be brought in a sealed container such as a Ziploc bag.
Keep in mind you can also get free cups of ice or ice water from any quick service counter location with fountain drinks.
No alcoholic beverages can be brought into the parks.
Outside of this, your possibilities are endless! From individual snacks, to lunches for your whole family, there is no limit to what foods you can bring into the parks.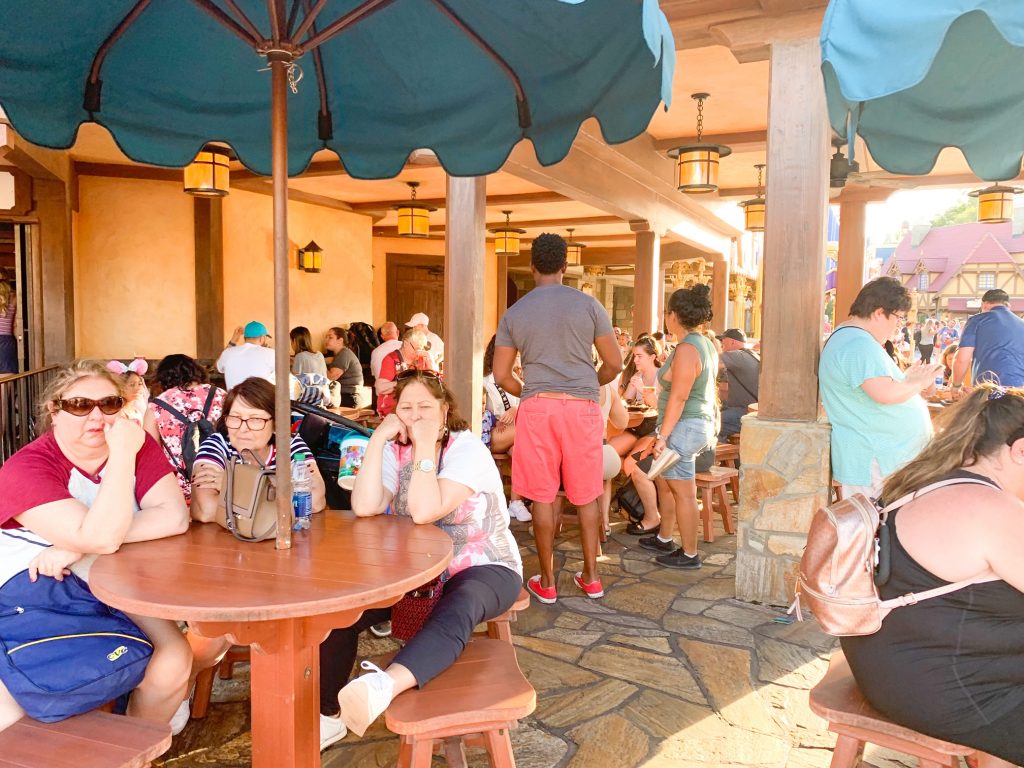 Are There Limits On The Quantity Of Food I Bring To Disney?
The answer is NO! You can bring as much food as you want into Disney. The only limitations for brining food in apply to how you carry the food into the parks, rather than the amount.
Stock up on sandwiches to create your own Disney picnic! Use small soft-sided containers to pack everyone in the family's favorites separately, pulling them out as needed.
Utilize your backpack for toting the food you want to bring. You should also consider a small cooler to keep in the underside of you stroller if you plan to pack foods that need insulated. With the hot temperatures during most months in Disney, keeping your food cold is a must!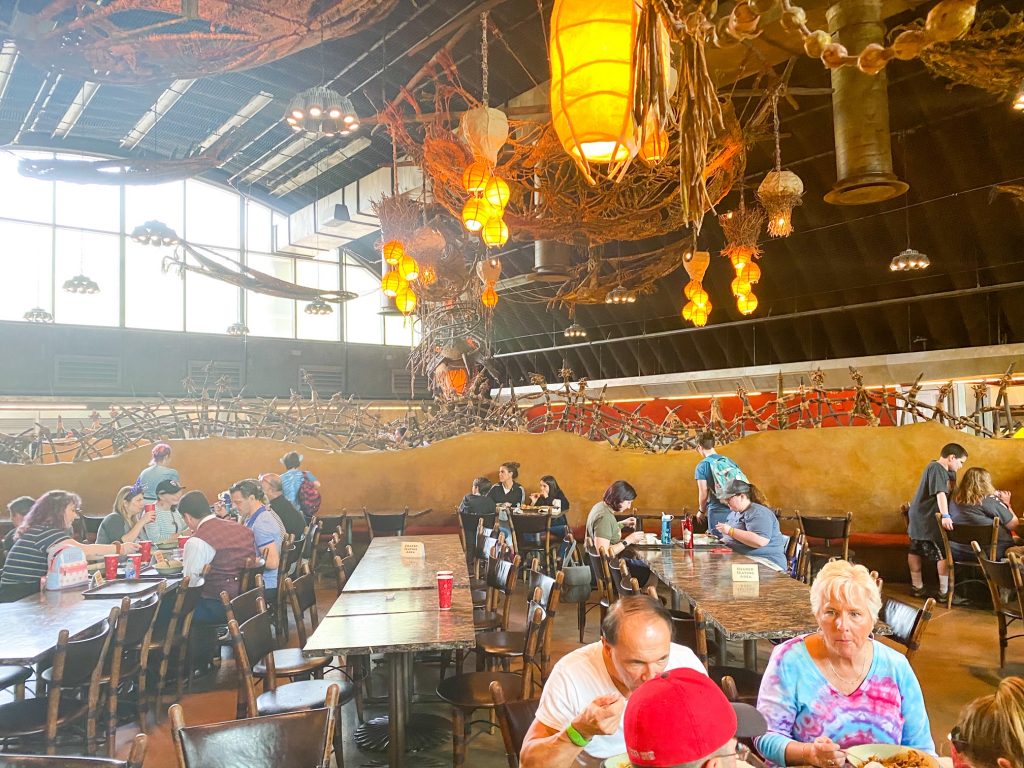 Cooler Limitations For Disney
You may wonder how can you bring food into Disney World?
Coolers are a great way to bring in food for the parks that you need to keep cold, like sandwiches, Go-gurt and fruits! Disney requires your cooler to be no bigger than 24 x 15 x 18 inches. No rolling wagons are allowed inside the park's, but if you're utilizing a stroller for your family, it can be a great place to store your cooler!
Renting a locker is also an option! Disney locker rental is first come, first serve daily and are located near the entrance of each park. Payable by cash, card or even with your magic band, you can purchase a daily rental for the following sizes; small lockers are 12 x 10 x 17 and rent for $10 a day, large lockers measure 15.5 x 13 x 17 for $12 a day, and jumbo lockers 17 x 22 x 26 are available at Magic Kingdom and Epcot for $15 a day.
Why Should I Bring Food Into Disney World?
When considering if you can bring food into Disney World, it's important to know why you should.
Disney as we all know can get expensive fast. For families with multiple park days, eating three meals a day plus snacks, or utilizing the Disney dining plans is just not feasible. Being able to bring in your own food and drinks can be a huge perk, just consider the savings! For instance, outside of the parks you can buy a case of water for the price of or or two bottles inside the parks. Soft drinks can also be kept in your cooler, saving you from the $3 plus per drink at any dining location.
What Type Of Food Should I Pack?
Pack snacks for the family that they love, especially for younger guests – goldfish crackers, fruits, granola bars. Keep them happy by bringing foods they love into Disney, and save you money from buying at Disney prices! Store different snacks in soft sided bags to make your bags more organized, and make getting through security fast and easy!
Can you bring water into Disney? Yes! Water bottles are a great way to save money when at the parks all day. We recommend buying a case to keep in your room, and packing a few bottles into your backpack each day.
Do remember you cannot bring a large cooler in, but bags of ice and refillable cups can be utilized to keep your water cold. Grab FREE water at any snack stand or counter service location that serves fountain drinks – see some of our recommendations for quick service places at Magic Kingdom here!
How Do I Bring Food Past Disney Security?
Bringing food into Disney World may make you nervous, with signs stating no outside food or drink allowed. Rest assured, we have been bringing food into the parks for YEARS, and policies and procedures for doing so have only made it easier.
Security measures at Disney require all bags to be checked prior to any guest entering the parks. Our suggestion is to reveal any food you may have packed into your bags.
Think quick and easy for packing the food you bring in, and get through security quicker as well. Small insulated bags, and none hard-cased containers are the perfect solution!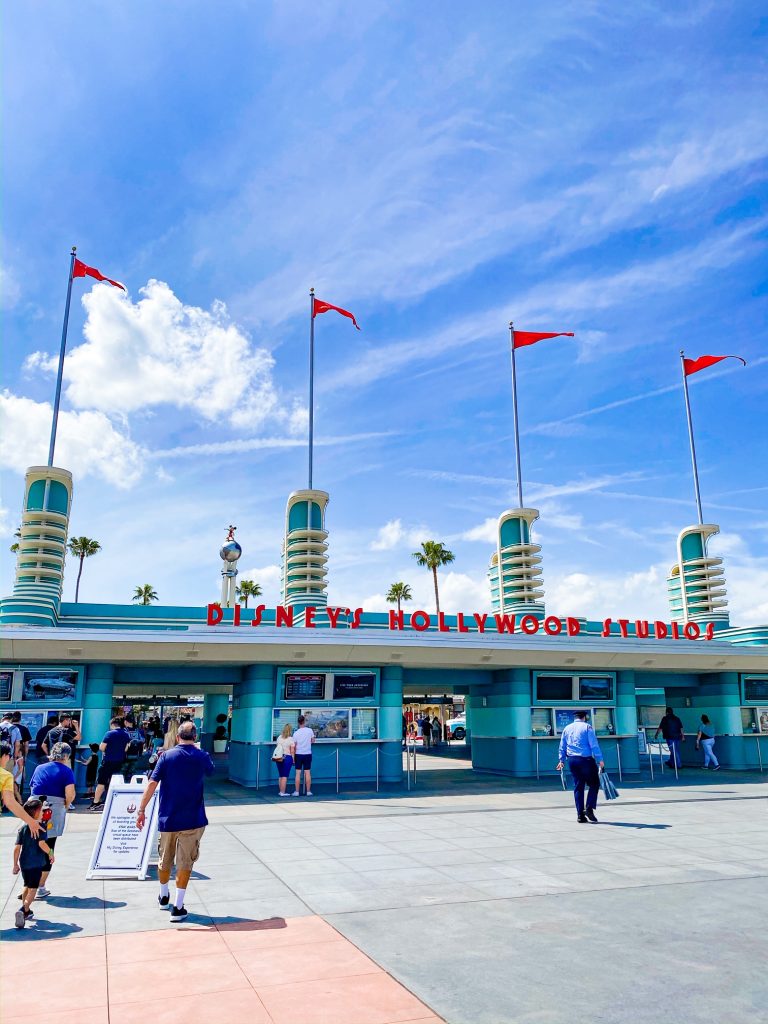 Where Can I Eat The Food I Brought Into Disney?
You may feel like you shouldn't unwrap your snacks brought from home for fear of being seen, but finding a place to sit and eat your food is easy! You are welcome to sit at any of the park benches around the parks though there seem to be less of these than there used to be. You are also welcome to eat at any counter service seating area, indoors or outside.
We love eating inside Sunshine Season in the land at Epcot for the air conditioning. Harambe Market and Sautil Canteen are great places to sit in Animal Kingdom. Casey's Corner or Friar's Nook at Magic Kingdom and Dockinb Bay inside Star Wars Land in Hollywood Studios are all great suggestions on where to sit while you eat the food brought into Disney!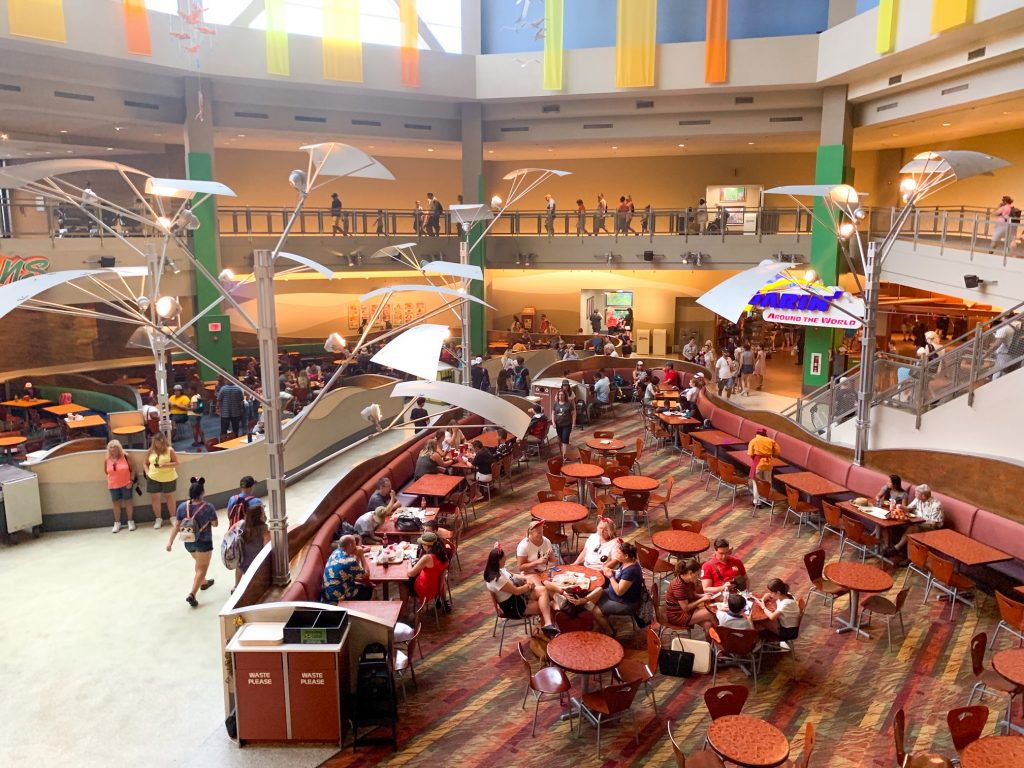 Will My Kids Hate Me For Not Eating Disney Food?
By bringing food into Disney World, many of you may worry that you'll be missing out on a part of the Disney experience. Can you bring food into Disney World and save money? Absolutely! By saving on the everyday meals, you can splurge for those special Disney treats your family wants, and still not spend a fortune.
While you can bring food into Disney World and not spend money on character dining and special events, Disney snacks are a staple of the experience. By saving up bringing in a majority of your own food, do budget to grab a few of the must haves – Dole whips, Mickey bars, pretzels and the seasonal snack are some of the best Disney snacks!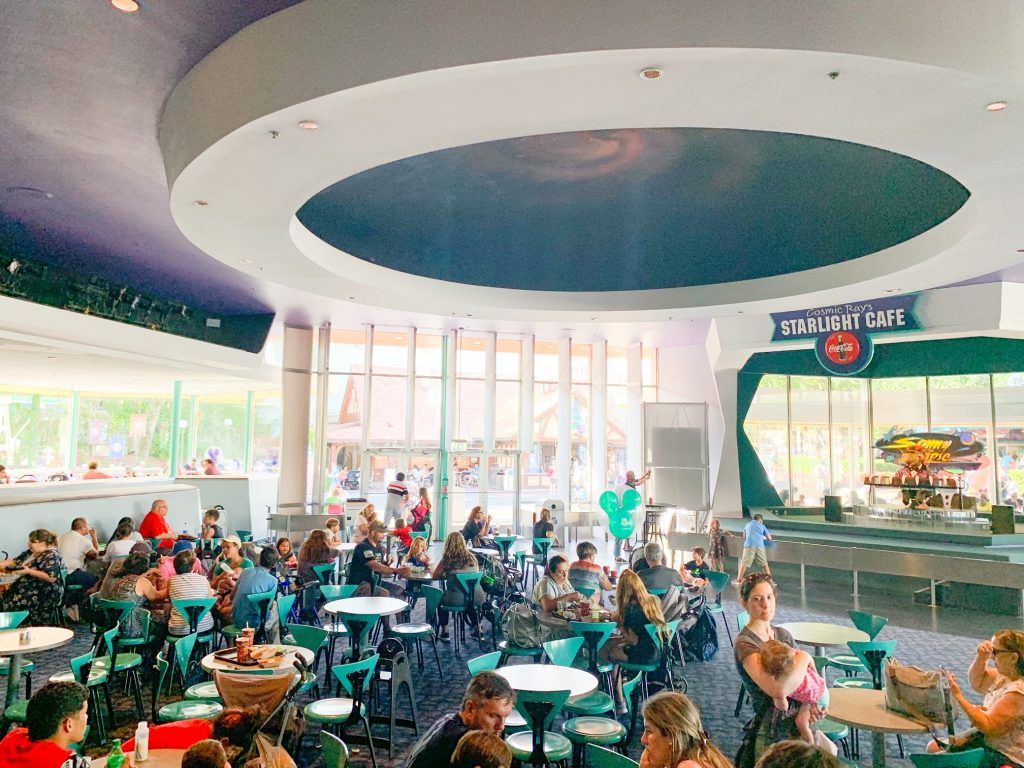 Additional Tips For Bringing Your Own Food Into Disney World
For Animal Kingdom park goers, keep in mind items such as plastic straw wrappers and straws, like those from juice boxes, can be considered a hazard to the animals. Park wide you will not find any plastic straws, only paper straws will be served. We recommend grabbing reusable straws like seen here on Amazon.
There are no places to heat up food in the parks, but baby stations may have microwaves for bottles.
Overall, take advantage of bringing your own food into Disney World to make the best park experience, at the best cost to you.