If you are looking to do Disney on a budget, you have come to the right place. Let's start with the obvious, a trip to Disney World is expensive! Unless you live down the road from Disney World your trip is going to start with the costs of travel, include the cost of accommodations, and end with the purchase of expensive park tickets, but this does not mean you cannot do Disney on a budget!
While some costs cannot be avoided, like park tickets, with a little bit of planning, and utilizing this post, you can work to minimize the necessary costs and avoid the unnecessary costs to make all of your future Disney vacations budget-friendly!
I have compiled all of the best insider tips for doing Disney on a budget while not having to sacrifice any of the magic. In fact, by using these insider tips to keep your Disney vacation within your budget, you could end up seeing more, doing more, and exploring more of what Disney World has to offer! From what to bring, where to stay, what to do, and what to avoid, this list has everything you need to know for doing Disney on a budget.
So buckle down, check out all of the insider tips you could possibly need, and get to planning your budget-friendly magical Disney vacation!
Get a FREE printable 30/60/90 day Disney countdown by joining our private Disney Facebook Group and share your photos and ask for tips and tricks.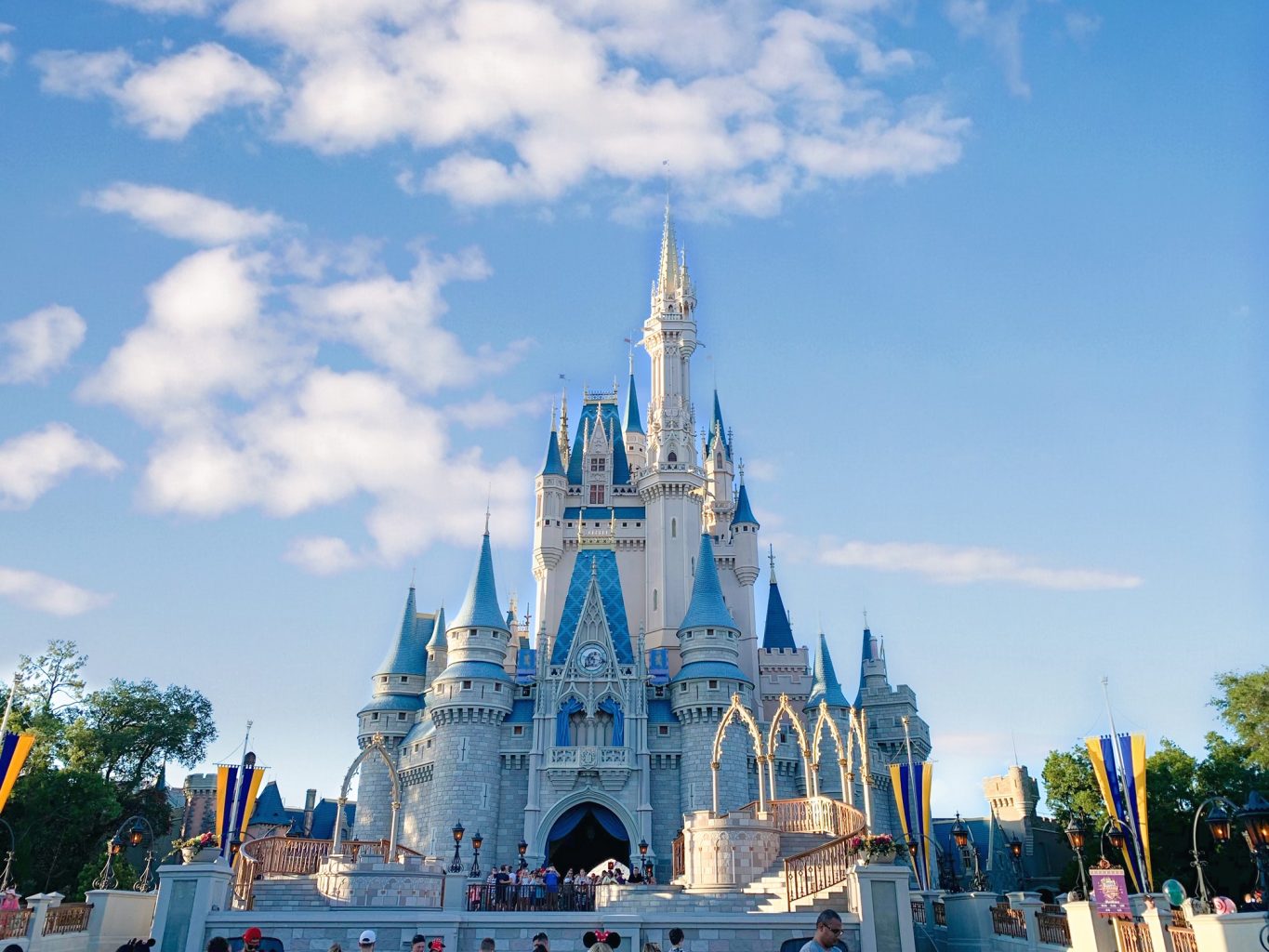 25 Insider Tips for Doing Disney On A Budget
Plan Ahead!
This may seem obvious, but planning your trip to Disney, and doing so early on, is critical to doing Disney and doing Disney on a budget! Plan is a tip in and of itself, but it is also an obvious theme as you review the remaining tips. The more you plan, and the earlier you plan, the more likely you are to save and make the most of your Disney vacation.
In addition to this amazing list of insider tips, be sure to plan ahead to prepare your phone, investigate your dining options, and take advantages of Fastpasses at Magic Kingdom, Epcot, Hollywood Studios, and Animal Kingdom.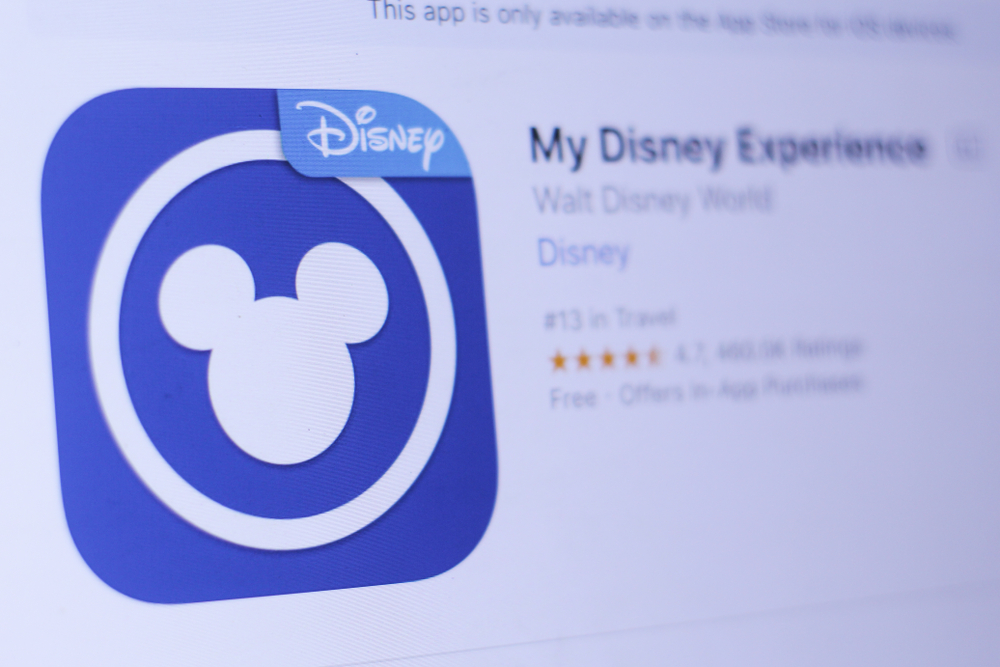 At Disney World, not all days are created equal. The cost of lodging can vary drastically depending on when you go to Disney. Park tickets for individual also vary by day and time of year. When planning for Disney on a budget avoid the most expensive times to go, such as holidays and school breaks (if possible), by checking out the Ultimate Crowd Calendar and checking various dates for Disney hotels.
Once you book your resort, and buy your tickets, keep planning for your budget-friendly Disney vacation! What to bring, what FastPasses you will want, where you will want to eat. I know it may sound exhausting, and you may think it is just too much for a vacation, I promise it will all be worth it. If you are traveling to Disney World with loved ones, involve them in the planning and work together to hack the FastPasses to hit all the fav rides!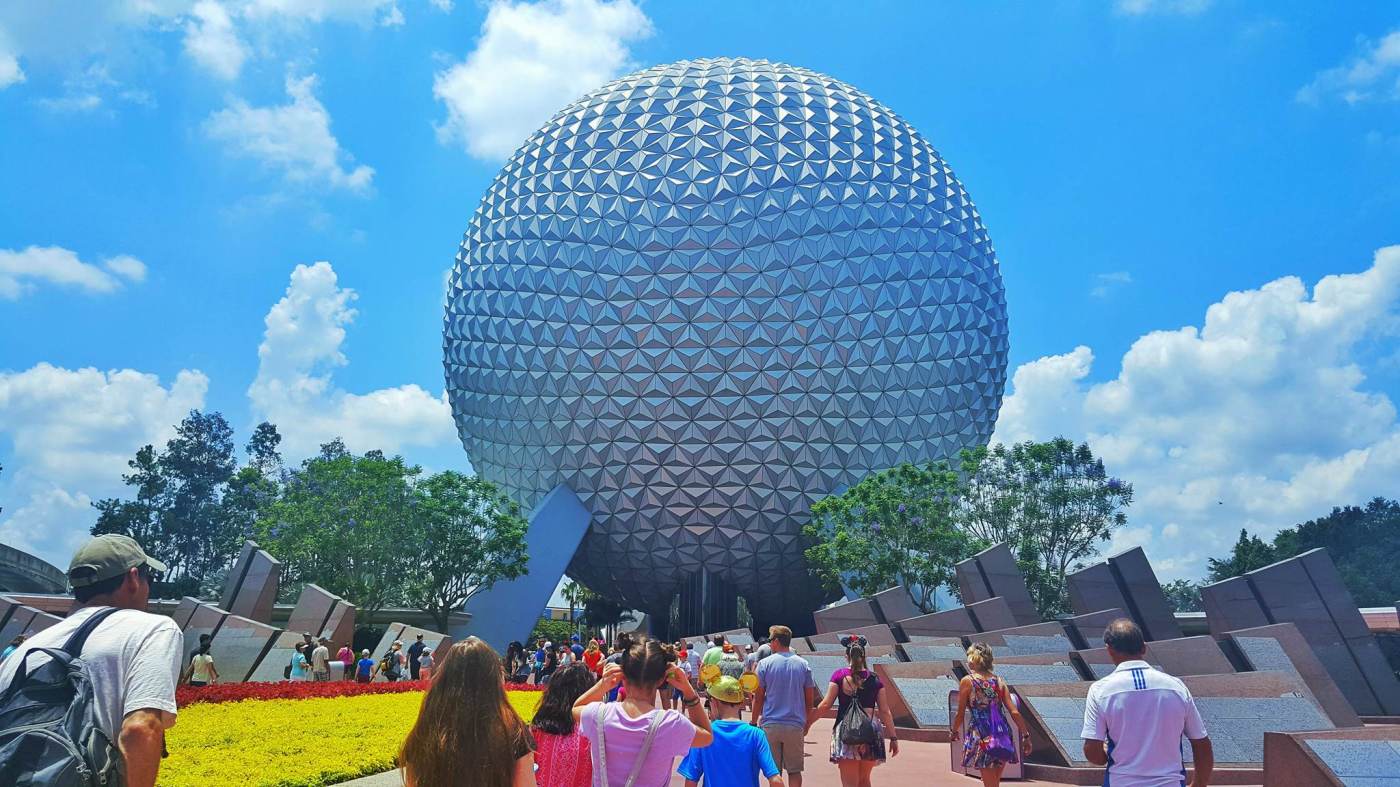 Use Available Discounts
When doing Disney on a budget, be sure to take advantage of discounts available to you to chisel down the total cost. Disney World accepts certain discounts on lodging, tickets, and on property spending, but be sure they are legitimate discounts. For example, Disney Annual Passholders have a wide variety of discounts available to them, including discounts for accommodations.
AAA members, Disney Visa cardholders, and Florida residents also have discounts available. As long as you are booking, or buying, directly from Disney, which is critical to avoid scams, you can inquire as to available discounts and confirm they will apply while planning.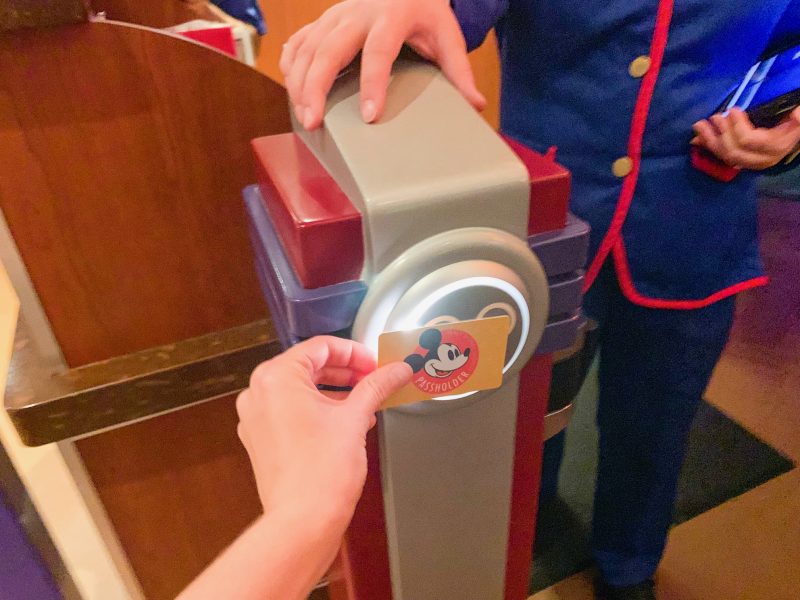 Stay on Property
You may think that doing Disney on a budget and staying on property are counter-intuitive, but I assure you, it is not! There is more than just the base hotel room price that you need to factor in when planning your Disney World accommodations and when we plan for Disney on a budget, we have to come at cost saving from all angles. Disney World also offers a variety of on property lodging making on property accommodations competitive in an world of AirBnB.
First, Disney World is huge! There are four theme parks, two water parks, endless hotels, the massive area of Disney Springs, and a whole lot of land. This means that while vacationing at Disney World you will be moving around a lot and not everything is walking distance. By staying on property at Disney World, you will have the ability to take advantage of all of the free transportation options. Disney World is no longer limited by the monorail and while on property at Disney World, you can take advantage of the monorail, bus system, boat system, and Skyliner!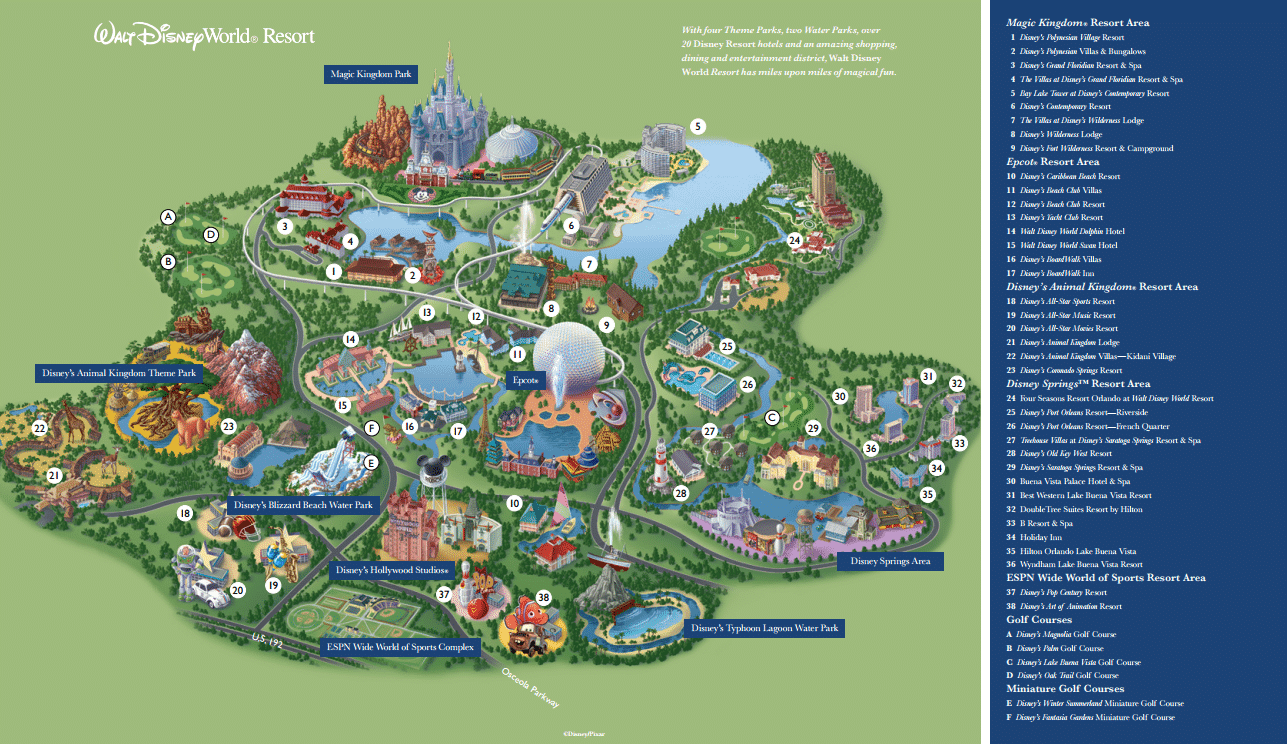 By staying on property, you can easily navigate all around Disney World without a vehicle, or spending money to rent a vehicle, and without a single day spending money on parking. Parking for off property guests is $25 per day, this can add up quickly! Want to bring a car anyway? That is okay, because by staying on property, you will get discounted parking rates at the hotels and free parking at the parks (yes, free!).
Second, in addition to access to the massive Disney transportation system, and saving on all the unnecessary transportation costs, staying on property also comes with perks, including a free MagicBand for every guest and early access to FastPasses and dining reservations.  Without staying on property, a MagicBand will set you back $14.99 per person, minimum.  When planning Disney on a budget, every free item counts, and they can add up quickly.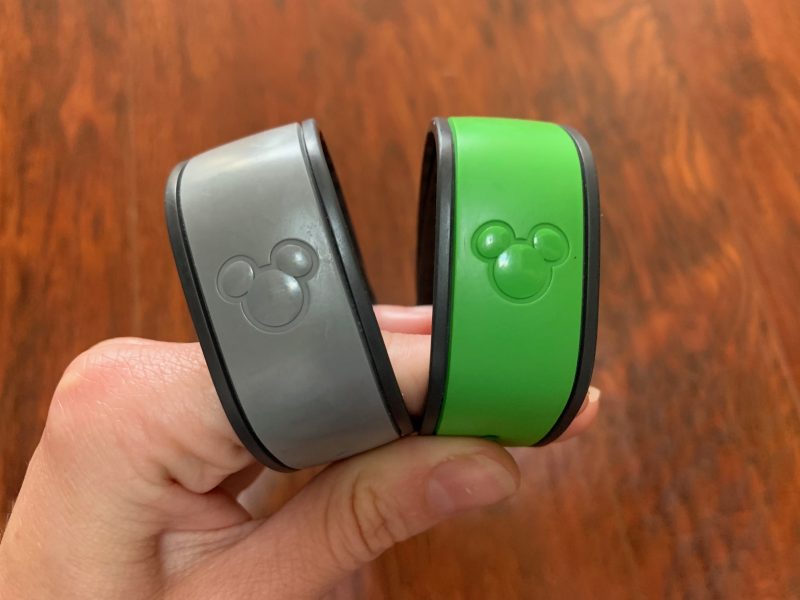 While not a free perk, by staying on property you will have the ability to book your FastPasses before off property visitors. When working with a limited number of days at Disney, FastPasses are the best way to ensure you can cover all of the magic and fun in your time window. As an on property guest, you will have the ability to book FastPasses at 7 am EST 60 days from the day of check-in, as opposed to 7 am EST 30 days out from the day of your park ticket for off property guests.
Lastly, Disney World has a lot of hotels. I mean A LOT of hotels. Disney also divides into hotels into categories: Value Resorts; Moderate Resorts; Deluxe Resorts; and Villas. While the Villas and
Deluxe Resorts
, can be extremely pricey, the Value Resorts and Moderate Resorts are extremely competition. All Disney hotels have at least one pool, food options on site, free transportation, a Disney gift shop, and endless Disney activities – no matter the category.
Photo Credit: Disney
Be sure to compare the prices for the Disney Value Resorts and Moderate Resorts to any travel search engine or hotel website you may be looking at – when comparing Disney on property value hotels to locate large hotel chains, which are located off property, you can often find cheaper rooms on property, even before you factor in the Disney savings from staying on property. When planning for Disney on a budget, on property rooms are your best bet! If you are not sure where to begin, a great place to start is the
Best (and Worst) Moderate Resorts
!
Member of the US Military or Veteran?
  Thank you for your service! Disney is offering special on property discounts for you and your loved ones! Check out the
Military Hotel Rates
at Disney's official website for more information on the 2020 discounts.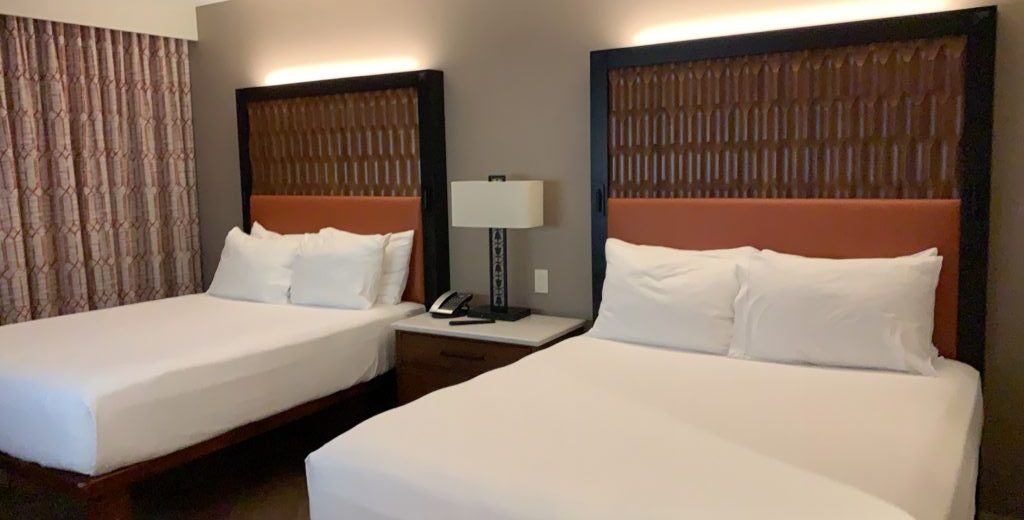 Go Camping (Disney Style)
Looking for the cheapest way to stay on property for your Disney trip on a budget? Fort Wilderness Campground is the answer. Fort Wilderness Campground, located at the Fort Wilderness Resort and Campground in the Magic Kingdom Resort Area, features playgrounds and two heating swimming pools, including a waterslide.
The Resort offers additional recreational activities for a fee, including fishing, horseback riding, rental boats, archery, and kayak, canoe, and bike rentals. Like all on property resorts, it also offers a variety of dining options and free transportation. Fort Wilderness is also home to one of the best free activities – a Campfire Sing a Long – and has free viewing for the Magic Kingdom fireworks!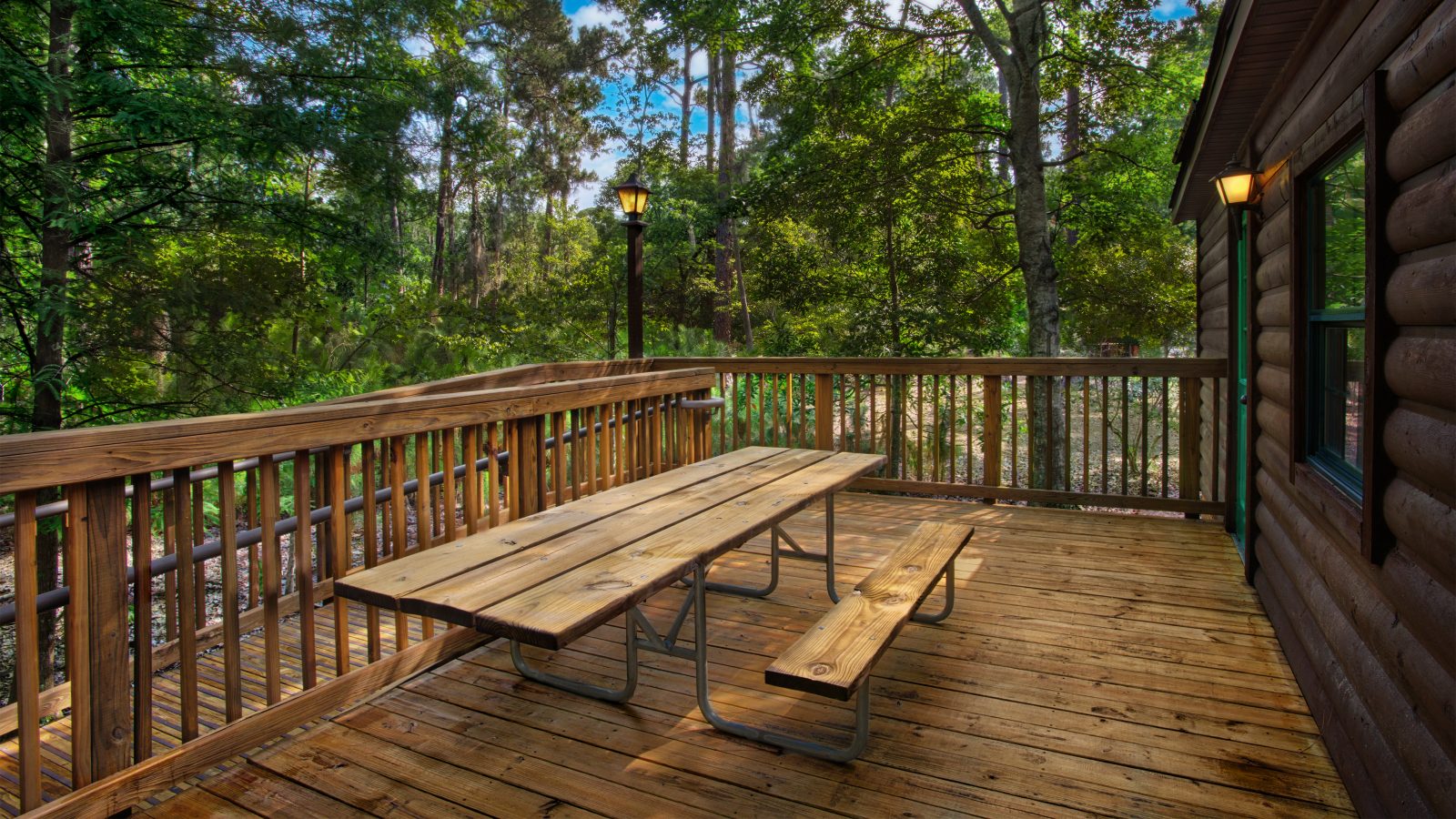 Fort Wilderness Campground rents camping sites for tents and RV campers of all sizes. The Campground has various site options with the largest option accommodating up to ten adults! Be sure to check out all of the options with rates as low as $60.00 per night!
The Fort Wilderness Campground allows everyone, regardless of budget, to experience staying on property at a Disney World Resort with all of the Disney amenities and perks, while staying at a reasonable cost. Of course, this does mean you will have to camp, but camping plus Disney sounds like the perfect childhood memory to me!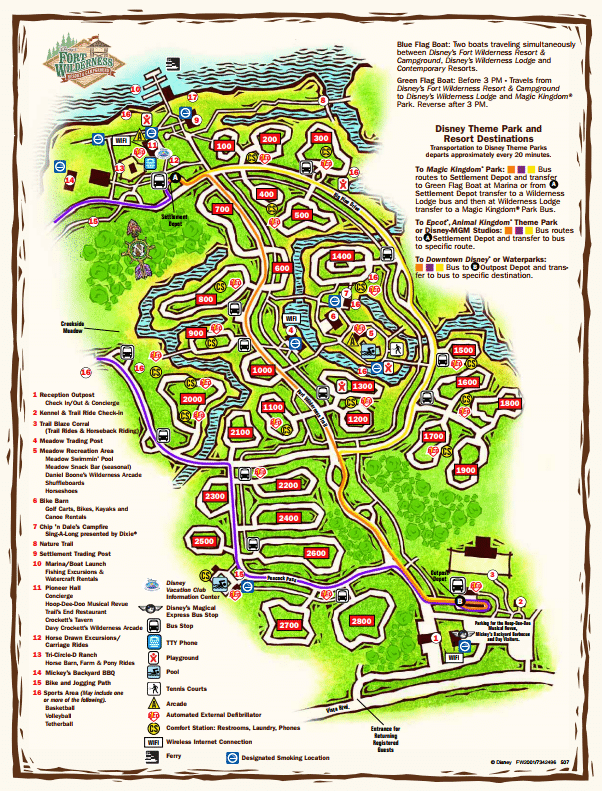 Buy Park Tickets Early
Disney increases the cost for park tickets, including hoppers, every year. This means if you can grab tickets this year, even if you use them next year, you are ensuring to pay the lowest amount possible for the ticket. The prices will never decrease, so the cheapest price you can lock down, the better.
As promised, the common theme of planning ahead comes up again here. In order to purchase park tickets, you will need to make several decisions early on. To park hopper or not park hooper; what days you plan to do inside the parks; and of course, when you are going. When doing Disney on a budget, you want to shave as much off the necessary purchases as possible, like park tickets.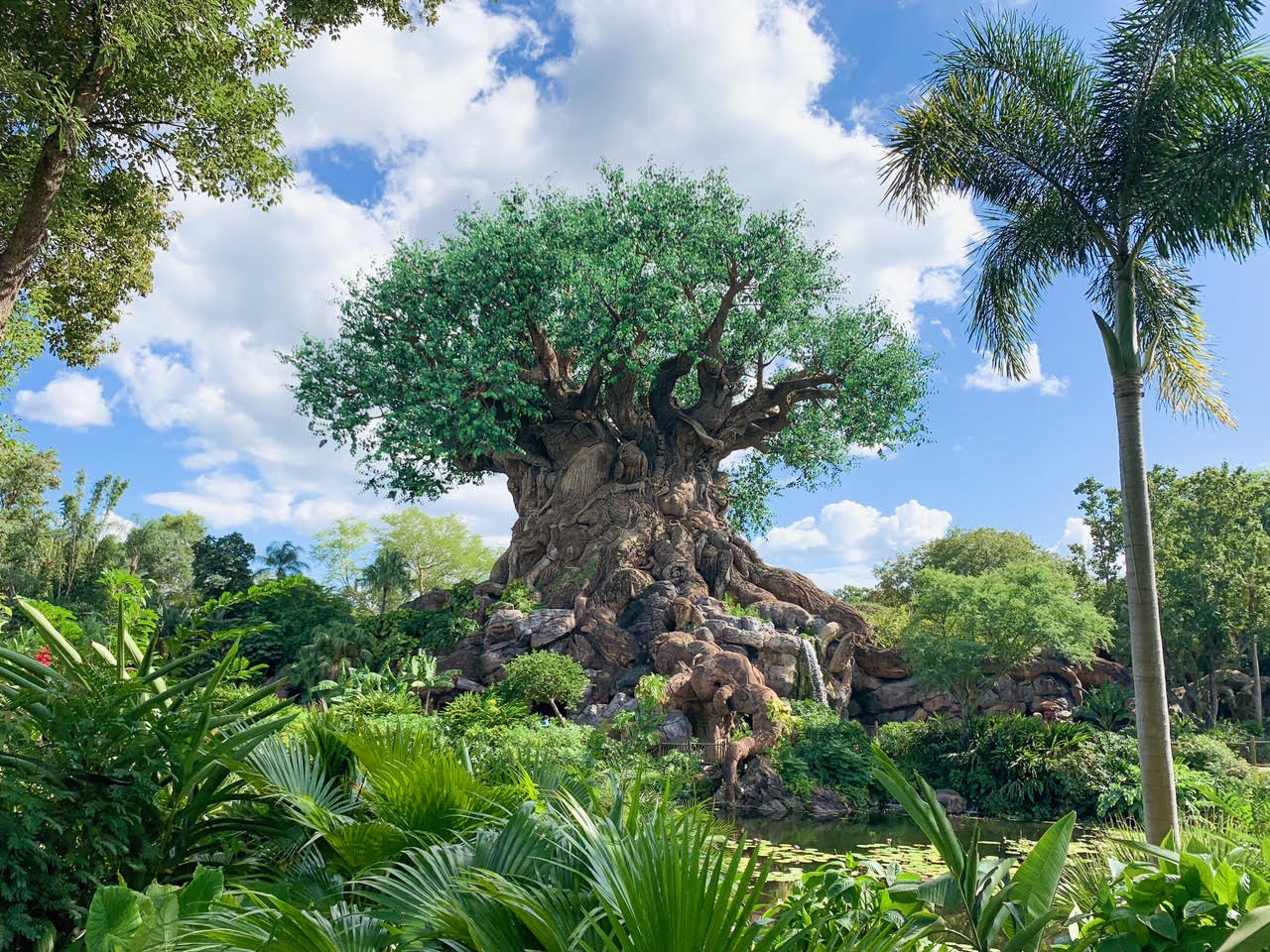 You have to buy the tickets to enter the parks so taking all steps necessary to reduce their cost will help you allocate more of your Disney budget to food, experiences, and "critical" souvenirs.  The first step to keeping the park tickets as cheap as possible, is to plan ahead and buy your tickets early.
Military Members and Veterans: Take advantage of the military discount on park tickets too! As a small thank you to all those who serve for the country, Disney World not only offers discounted on property hotels, but there is also a military discount on park tickets. To find out if you are eligible for one of these discounts, and get the scoop on the discounts available, check out Disney's official website section about the ongoing Military Specials on park tickets.
Florida Resident? There is a discount for you too.  Check it out before you buy any tickets, but take note that Disney does require a Florida billing address to buy the tickets and a Florida ID when picking up, or using, any tickets once you arrive, so you really need to be a Floridian!
Skip the Park Hopper
When buying your Disney World park tickets you will need to select the number of days and then you will have to decide whether or not you want to make your tickets park hoppers. When doing Disney on a budget, and since we want to keep necessary costs, like park tickets, to a minimum, skipping the park hopper is an easy way to save.
Adding the park hopper to your Disney World ticket allows you to go to more than one park per day. A Disney World "base ticket" allows each guest admission to one park per day, with a park hopper the guest can "hop" around between parks, going to as many parks in one day as desired.
While a park hopper may be key if you find yourself at Disney for two or three days and want to hit all four parks, it it not key to a Disney World vacation. They can allow you to pack more park into each day, when the conditions are right, it will cost you an extra $60.00 per person per day and an extra $80.00 per day to add the water parks.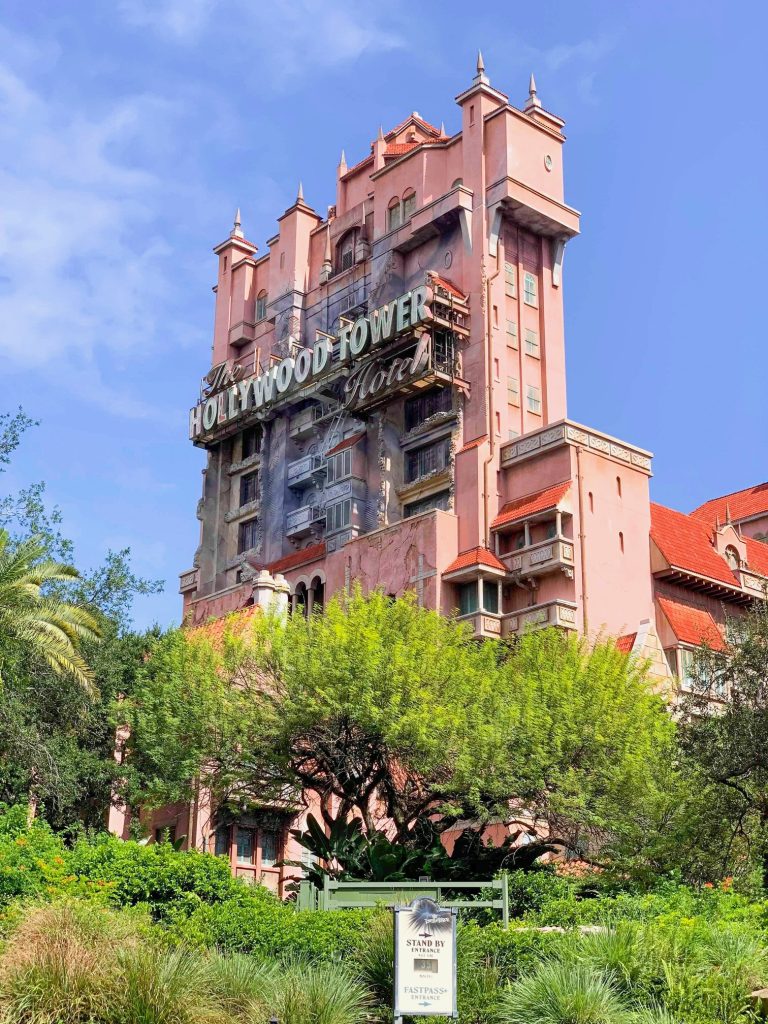 Skip the PhotoPass
PhotoPass at Disney World is an easy cut when planning on a budget. Not because you don't need pictures from all over Disney World, but because you can get those pictures without incurring this added expense. Since you, and everyone in your party, will have a cell phone with you, and multiple extra battery packs if you listen to my recommendations for the perfect Disney packing list, allowing you to take, and keep, an endless number of photos.
You don't need to miss out on the PhotoPass photographers either, just ask them to take a photo using a cell phone and they are happy to! You can also ask any Cast Member, but please be kind as they are balancing a busy job, to take your photo with a cell phone anywhere on property.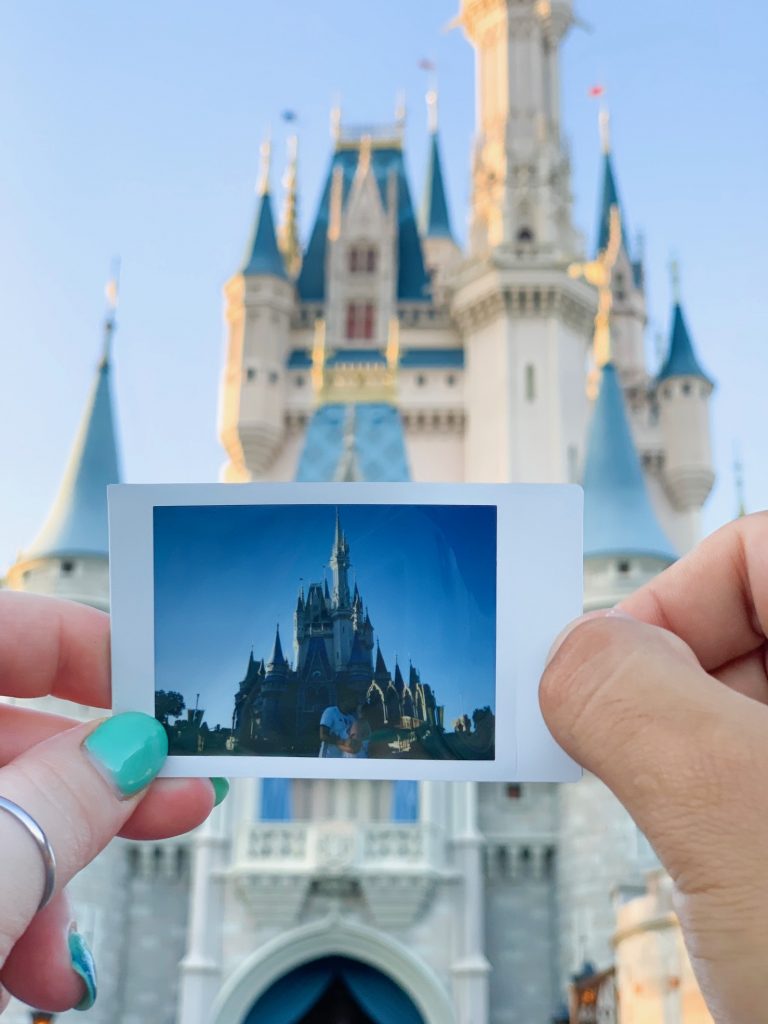 If you want camera photos, that can be done too. Just hand your camera over to a PhotoPass photographer, Cast Member, or even kind guest to snap your picture. PhotoPass photographers can be found all around the parks and Cast Members around the parks, hotels, and attractions, all of whom would love to take your photograph on your personal device.
Please note, Disney World does not allow PhotoPass photographers or Cast Members to take photographs with alcohol in them, so if you happen to be carrying an adult beverage, put it down before the photo!
For more help and insight on how to edit your phone and camera photos to look like they are PhotoPass level, check out Disney Trippers on Instagram where I am showing pre- and post- edits, as well as sharing editing tips! Best way to get a whole album of unique Disney photos – think outside the Castle and snag some social media worthy photos at the best Disney walls for Instagram.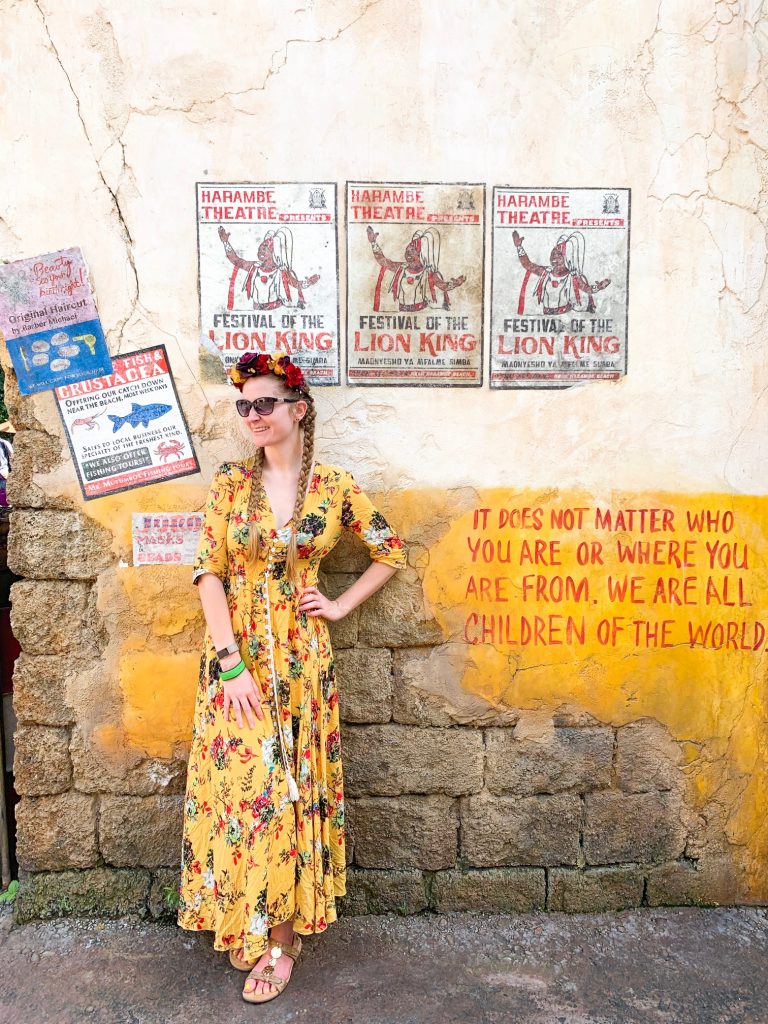 Skip the Dining Plan
The Disney Dining Plan may save you money in the long run, but making the determination requires a little bit of time and advance planning. Be sure to review the easiest Dining Plan Calculator to figure out if the cost is worth it for you and your group. When doing Disney on a budget, my recommendation is ditch the dining plan! Follow my tips below to bring in your snacks, save on drinks, and maximize your food budget with limited in park meals.
Foregoing the dining plan may seem counterintuitive to doing Disney on a budget, since it was arguably created to allow guests to save on meals on property; but, depending on the size of your group, your park plans, and your eating habits, it may not be the most economical decision. Be sure to check out the calculator to figure out the cost of adding the dining plan and create a realistic daily budget so you can compare the two and pick the most cost saving option.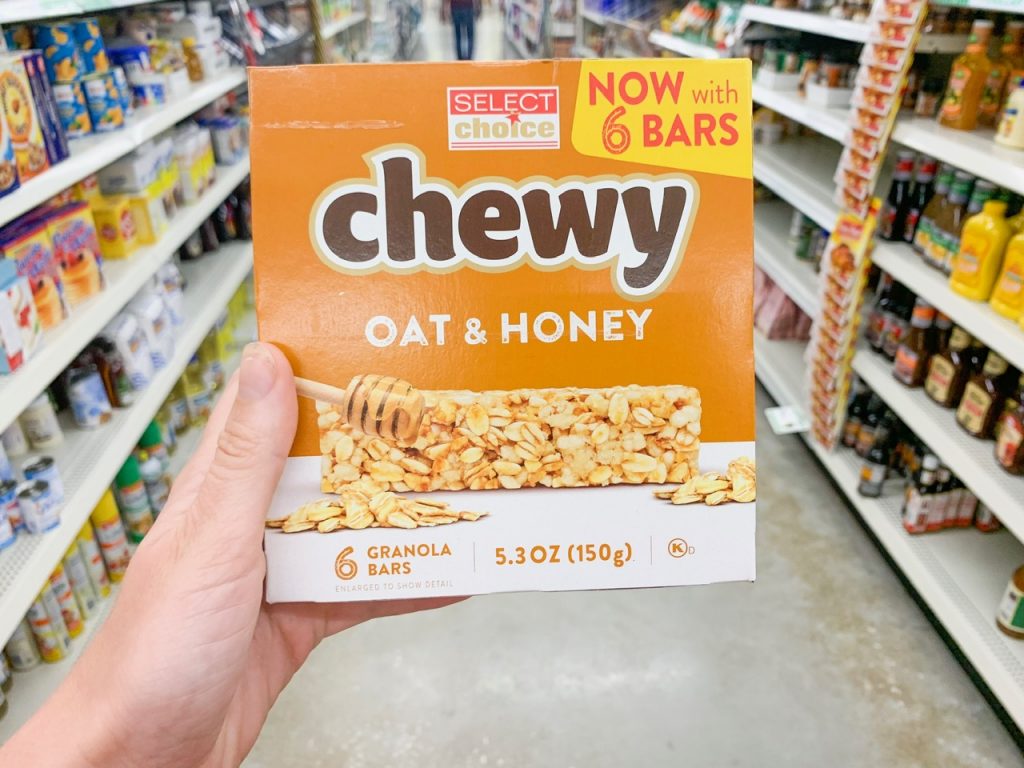 Although you could eat every meal in the parks and/or at the hotels, this will add up very quickly. Disney World allows guests to bring food and drinks into the parks so you could ultimately do all day at Disney and not buy any food or drink items. See below for my tip regarding bringing your own food.
Decided to stay at moderate hotel? Disney moderate hotels offer pizza delivery to the room always making a quick and cheap dinner for the whole group. With modern food delivery apps, you can also take advantage of food delivery which, depending on the size of your group and the type of food you select, may be a more budget friendly option than dining out.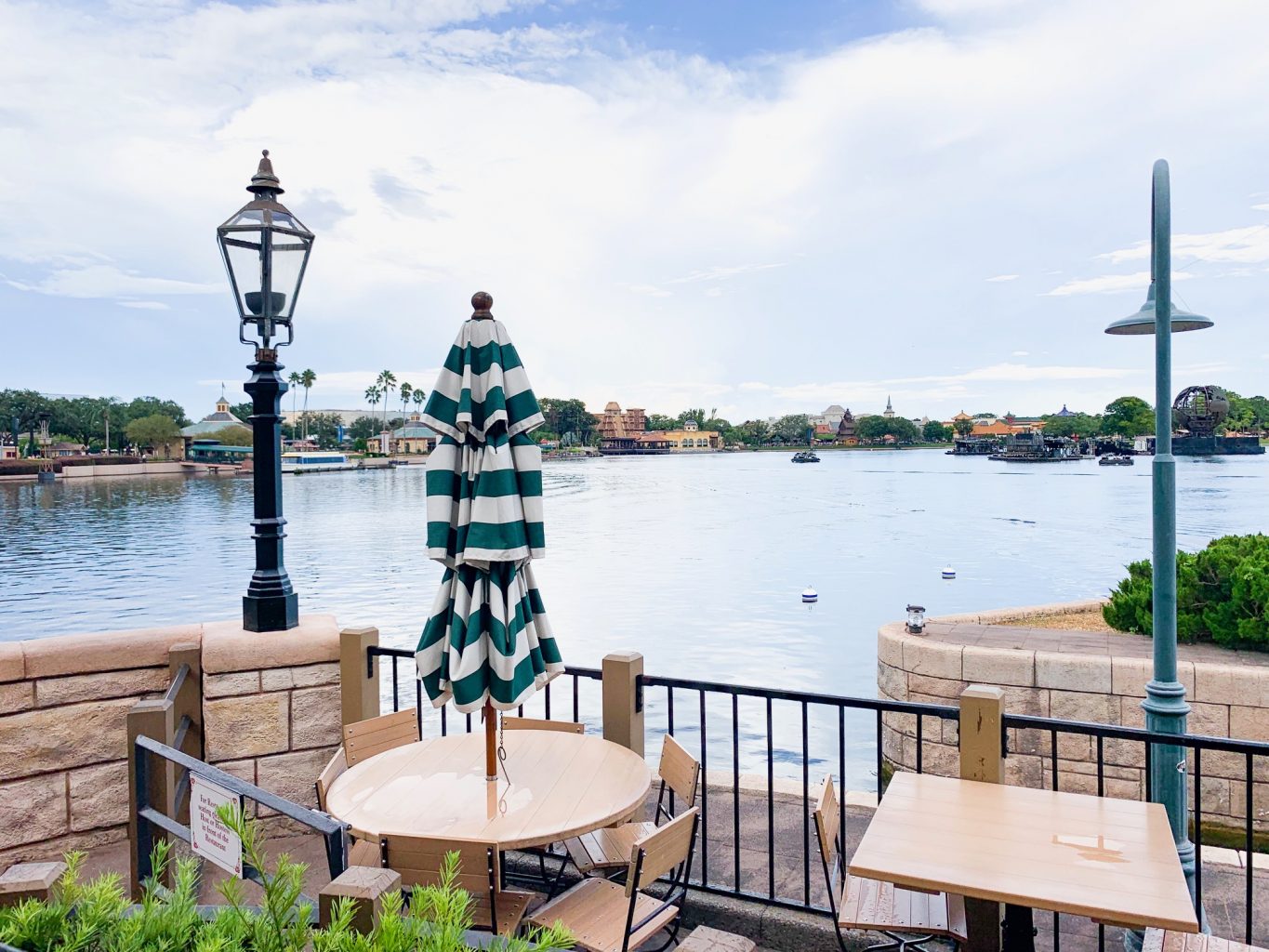 Bring Small Children
Children under three (3) years old are free for all Disney World parks so start them young and bring along the little ones for free. Given the rising cost of a park ticket, even for children, taking advantage of the free under three rate can save a lot of money when doing Disney on a budget.
Simply put, children under three do not need a ticket to enter any of the parks. They also won't need a Fastpass to enter any of the attractions or need a dining plan to join you at meals. Although you may be asked the age of your little one, documentation is not generally required. It cannot hurt to bring along a copy of a birth certificate, just in case, but I have never seen documentation requested.
Also, if your little one turns three while you are at Disney World, don't worry as no one ages at Disney so you will not need to purchase a ticket for the little one to finish out the vacation.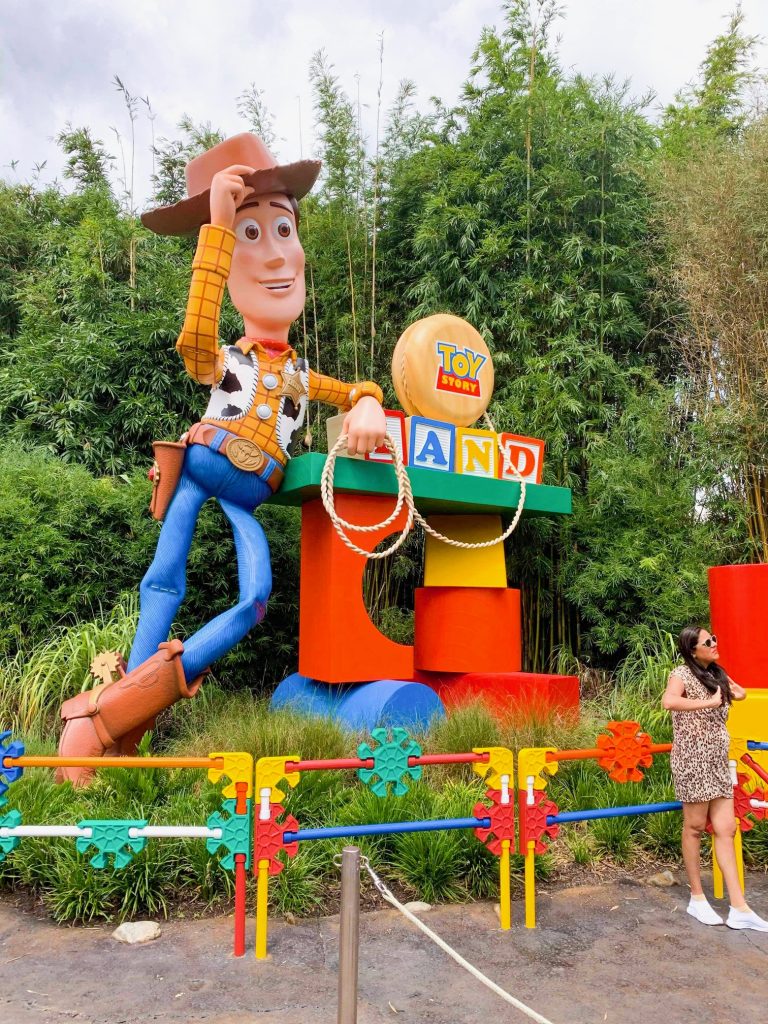 BYOS (Bring Your Own Stroller)
Mastering Disney on a budget means avoiding unnecessary costs for necessary things, so bring along your own stroller or rent one from an outside company. Disney charges for strollers by the day, this can add up quickly. Bring along your stroller from home, which many airlines will check at the gate for no charge, or rent from an off property company. Many companies, like Orlando Stroller Rental, drop off and pick up the stroller at your hotel.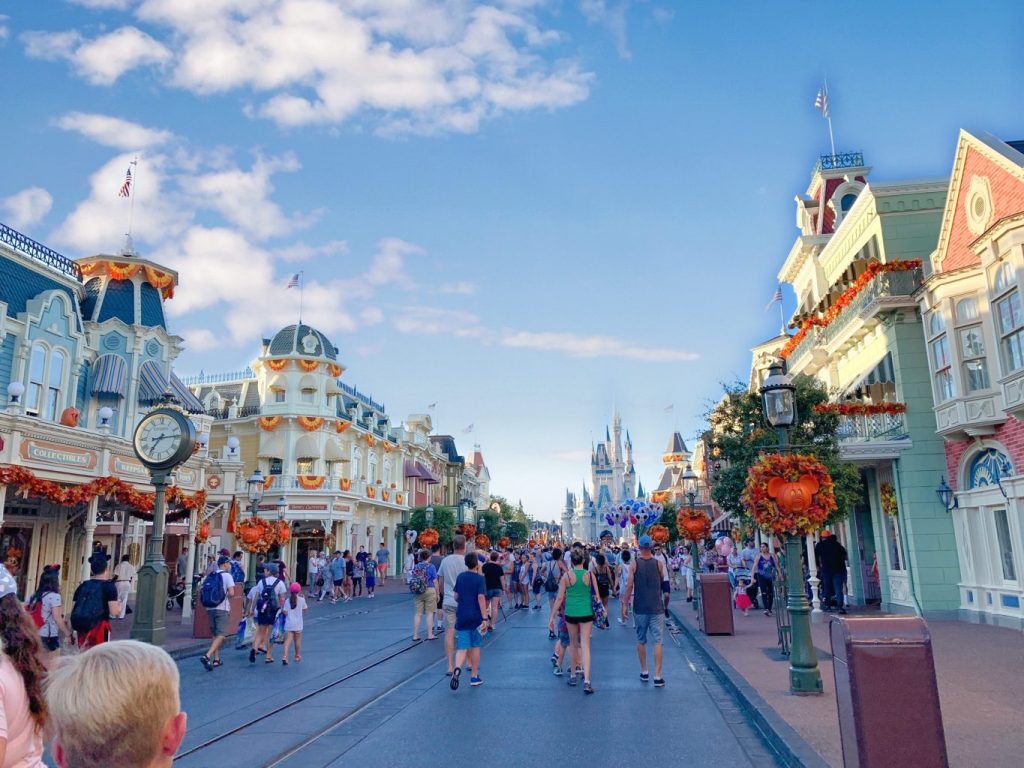 Buy Shirts and Ears Before You Go
A successful, and hopefully less stressful, Disney World trip is all about planning, even more so when you are doing Disney on a budget. Planning does not only include buying tickets early, evaluating the dining plan options, and booking your flights early, it also includes shopping before you go. Bringing certain items to Disney can save you a lot of money in the long run!
Back in the day if you wanted a Disney shirt or Mickey ears you had to go to the parks, or maybe the expensive Disney store in the local mall, but now with online shopping, DIY, and DIY websites, you can buy everything for Disney, and from Disney, from the comfort of your own home. Take advantage and buy your Disney shirts, outfits, costumes for little ones, and ears before you go! This will avoid wanting, or needing, to buy these items on property, where they are significantly more expensive.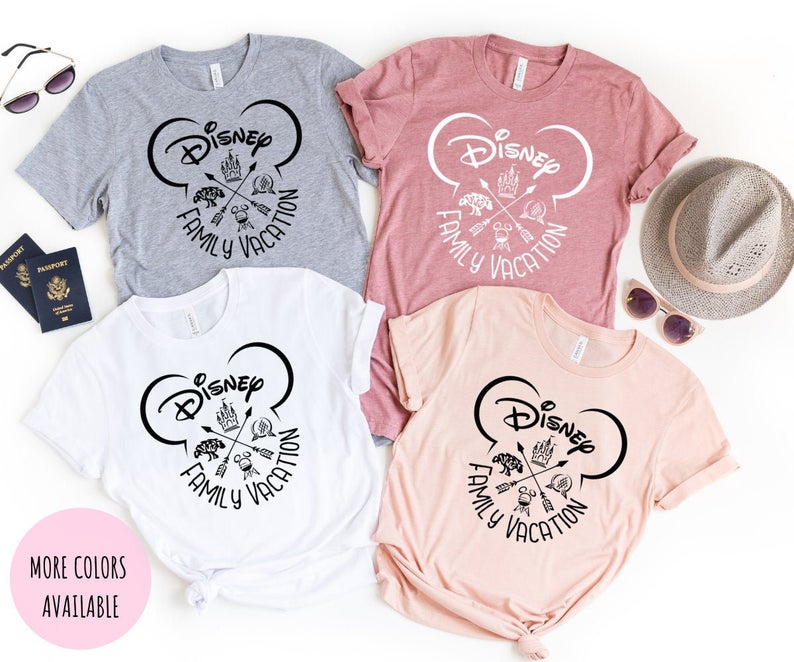 Now that you are not limited to the (expensive) Disney parks gear, try out some family shirts, festive Christmas shirts, cute shirts, or even adorable dresses for your Disney attire! There are so many adorable shirt and outfit ideas for Disney, but be sure to know the rules. While Disney-bounding, i.e. putting together ordinary items to create an extraordinary outfit reminiscent of a character, ride, or theme at Disney, only guests under 14 years old may not wear costumes (exceptions for special events).
Be sure to check out the Disney costume policy before you purchase outfits or shirts, but with creative advance purchases and awesome shirts/Disneybounding, guests of every age can look amazingly magical!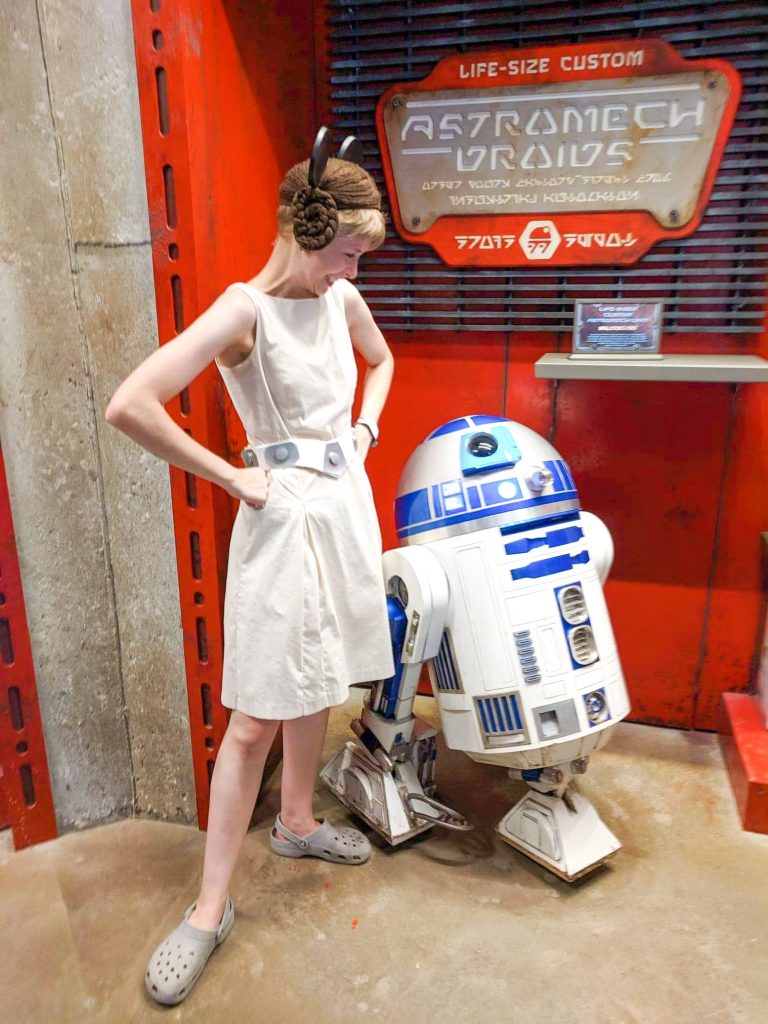 Buy Toys and "Souvenirs" Before You Go
I realize I am telling you to shop in advance of an expensive trip in order to do Disney on a budget, but there is a method to this madness. The more you can buy at a normal, or discount, cost, will save you money. If you are traveling with little ones, or just an someone who likes to have Disney toys, buy the toys and souvenirs in advance.
The Dollar Tree, or other local dollar stores, are budget Disney trip planning goldmines. From Disney cups, small toys, to Disney books, costume accessories, and glow sticks/necklaces, you can find so many cheap Disney toys and souvenirs to bring along. Given the low cost, it is okay if it gets left behind on a ride, breaks, or ends up left on the plane, it also won't be the end of the world if something happens to it.
The dollar store has a long list of useful things to buy for Disney on a budget, so be sure to get the most of your dollar store visit and check out my must buy items!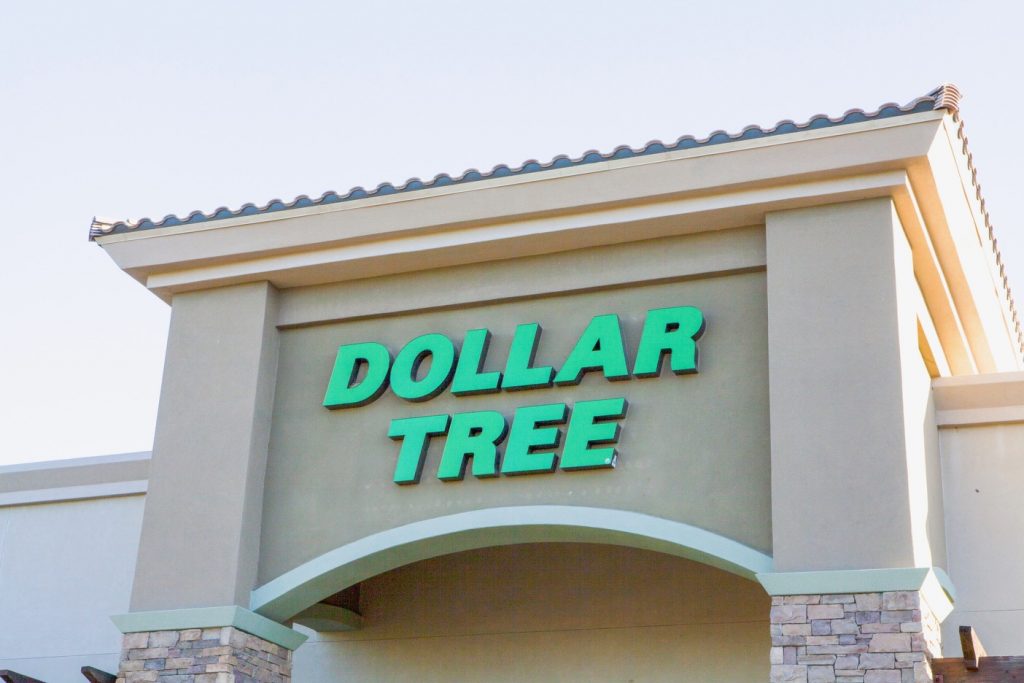 Bringing toys, especially plush toys, costume items, glow toys, and souvenirs can help avoid the question of "can I have this" regarding a $45 USD stuffed animal and potentially, avoid a few meltdowns when the answer is no, because no one needs a $45 USD stuffed animal.
To make it a bit more magical, since you won't be buying the toy or "souvenir" together in the park, wrap each small gift individually and give them to the kids over time. The excitement of unwrapping the gift will quickly limit any negative feelings about not getting that overpriced small item in the park store. Traveling by plane with little ones? This wrapping low cost gift buying and wrapping trick can be used to extend attention during a long flight and gives you an opportunity to "gift" the items they will need to do Disney on a budget, like the Disney water bottle or glow sticks.
Another budget friendly tip – make a personalized and unique autograph book before you go! With a quick trip to a local craft store, you can buy and assemble your own autograph books, which the characters are more than happy to sign!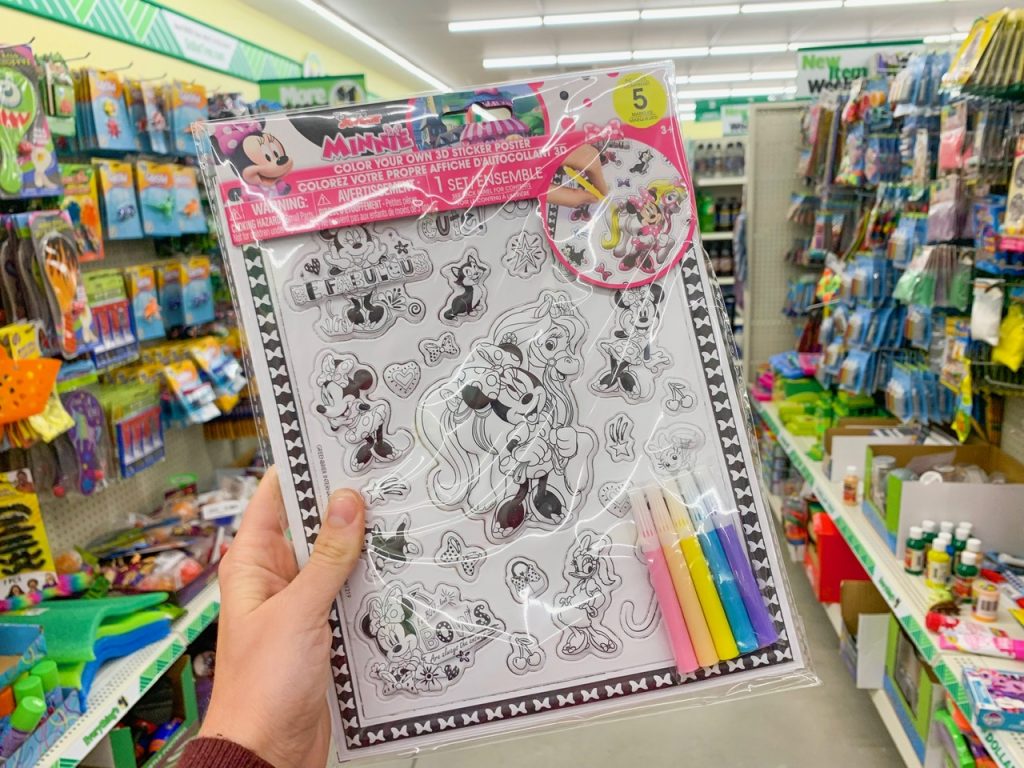 Pack Appropriately – Don't Forget the Ponchos, Sunscreen, and Water Bottle!
Three critical items – poncho, water bottle, sunscreen. These three items are critical and bringing them with will save you money. It is Florida, it will rain, likely pour unexpectedly, it will be sunny, and you will get warm, possibly wet, and tired. Bring along the critical items to avoid unnecessary spending in the parks. A Disney World poncho will run you $9 USD and this will add up once you start buying for the whole group while sunscreen at Disney World can run $14 USD for 8 oz. You know these items will be needed, so bring them along and buy them ahead of time at Target, Amazon, or even the dollar store.
Similar to many restaurants, airports, theaters, etc., Disney had water bottle fill stations all over the park and you can ask any restaurant to fill up your bottle for free. Florida can be hot, do not get dehydrated and save money by bringing your own refillable water bottles. Many dollar stores sell kids Disney themed water bottles too!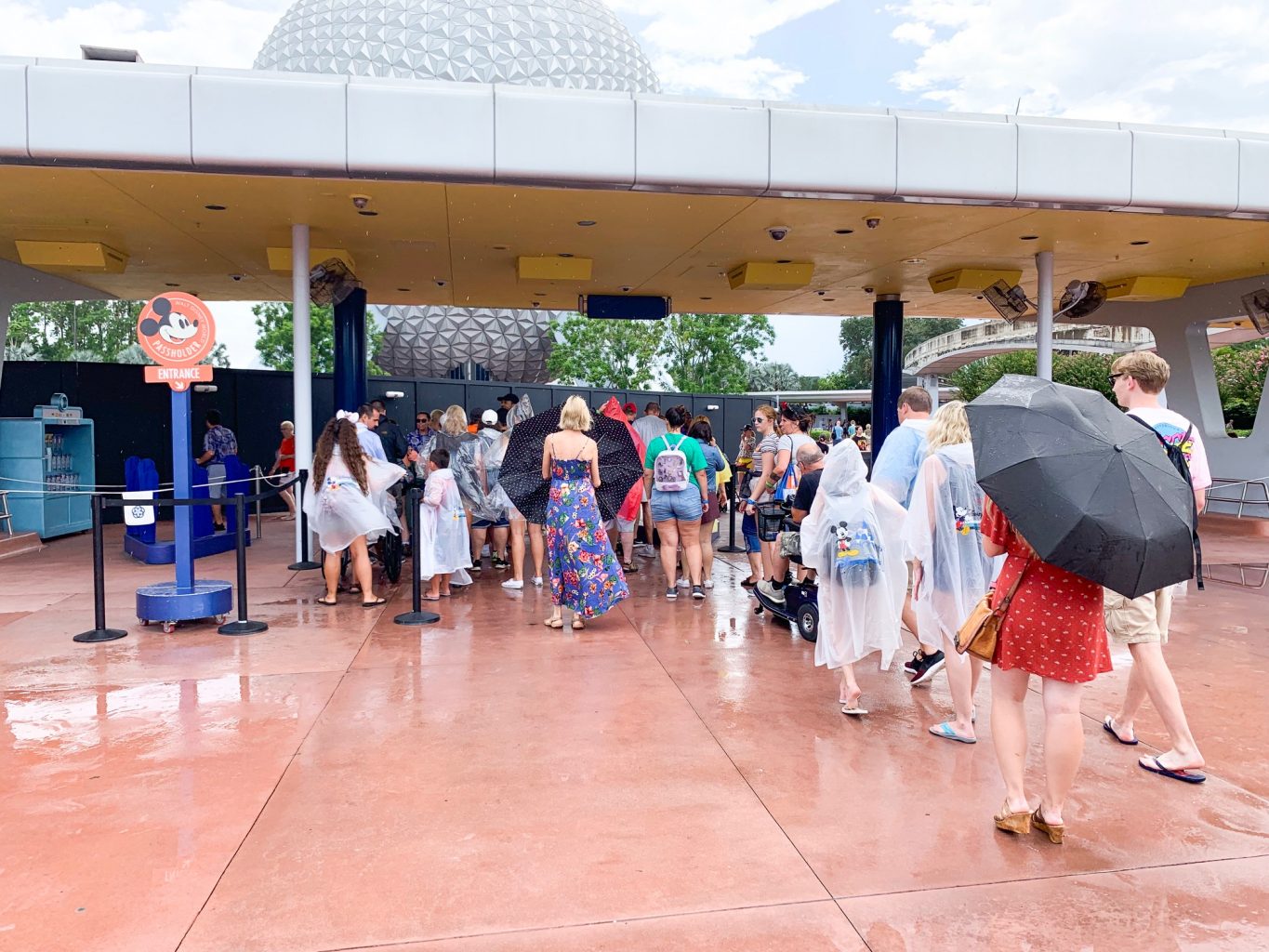 In addition to the critical items, packing appropriately overall will save you money and help do Disney on your budget. Monitor the weather and pack for the projections, but also remember this is Florida! It is a subtropical climate and while it can be beautiful and sunny in the morning, it could be pouring down rain in the afternoon. Bring layers, including light rain jackets, extra socks, and extra shirts.
Packing appropriately will avoid you having to spend a crazy amount of money on extra socks in Disney Springs or buying the extremely overpriced Disney parks sweatshirt. Be sure to check out my article regarding the most important things to bring to Disney, many of which you may be forgetting!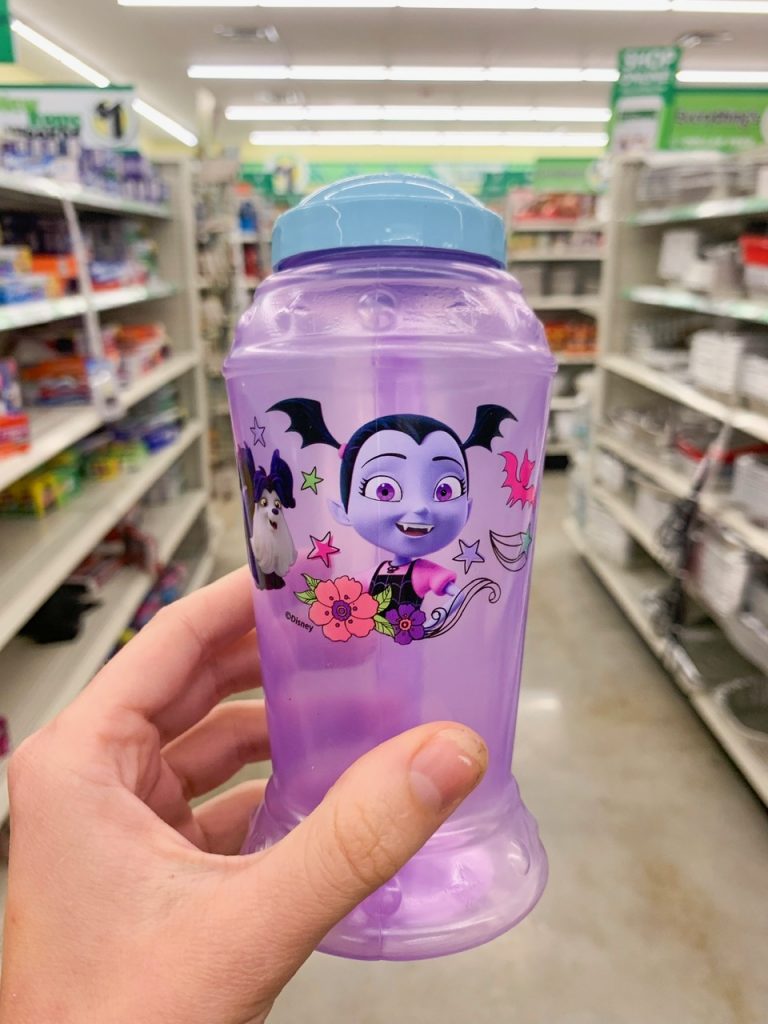 Take Advantage of Cheap, and Free, Souvenirs
If you really want to buy souvenirs in the park, I get it. Souvenirs are a great way to bring something back home from vacation, kids love them, and they can allow us to hold onto special moments and feel nostalgic when we look at them after vacation.
Just because you are doing Disney on a budget, does not mean you have to cross all souvenir shopping off the vacation list. Take advantage of the cheap and free souvenirs around WDW!
Disney buttons are probably the most well known free Disney souvenir. You can get a Disney button at your WDW on property hotel, at many shops around the parks, and at guest relations in each park. Just ask and a cast member will write a name, or even message, on the button. Disney has celebration buttons for First Visit, I'm Celebrating, Happy Birthday, and Happily Ever After. These are provided at no cost and you are welcome to more than one, or even two, but of course, please don't take advantage.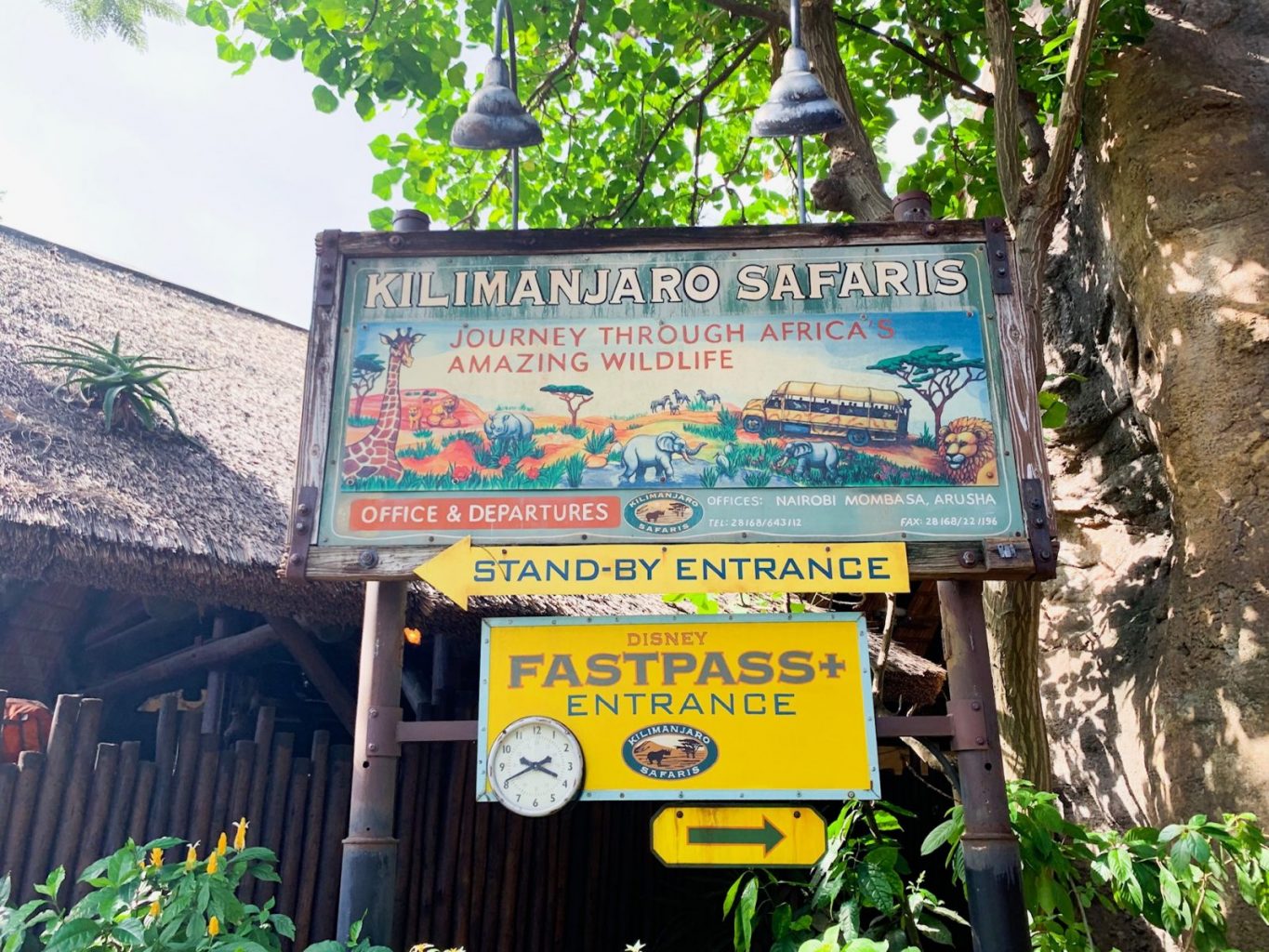 The other free souvenir can be located at Epcot in the World Showcase. As you travel through the World Showcase, stop at the Kidcot in each country for your very own country traveler's card. At your first stop, be sure to get the Ziplock, which looks like a small suitcase, to keep your traveler's cards. Once you collect all 11 countries, stop by the America Pavilion for your Mickey and Minnie postcard. Let me be clear, this may be called Kidcot, but it is for humans of all ages!
When you stop in each country, be sure to introduce yourself to the Kidcot cast member, who will be from the country you are in, learn how to say a few words in their native language and get their customized card with a drawing or text on it. Keep reading to learn how to become a Wilderness Explorer at Animal Kingdom and earn a whole bunch of free badges!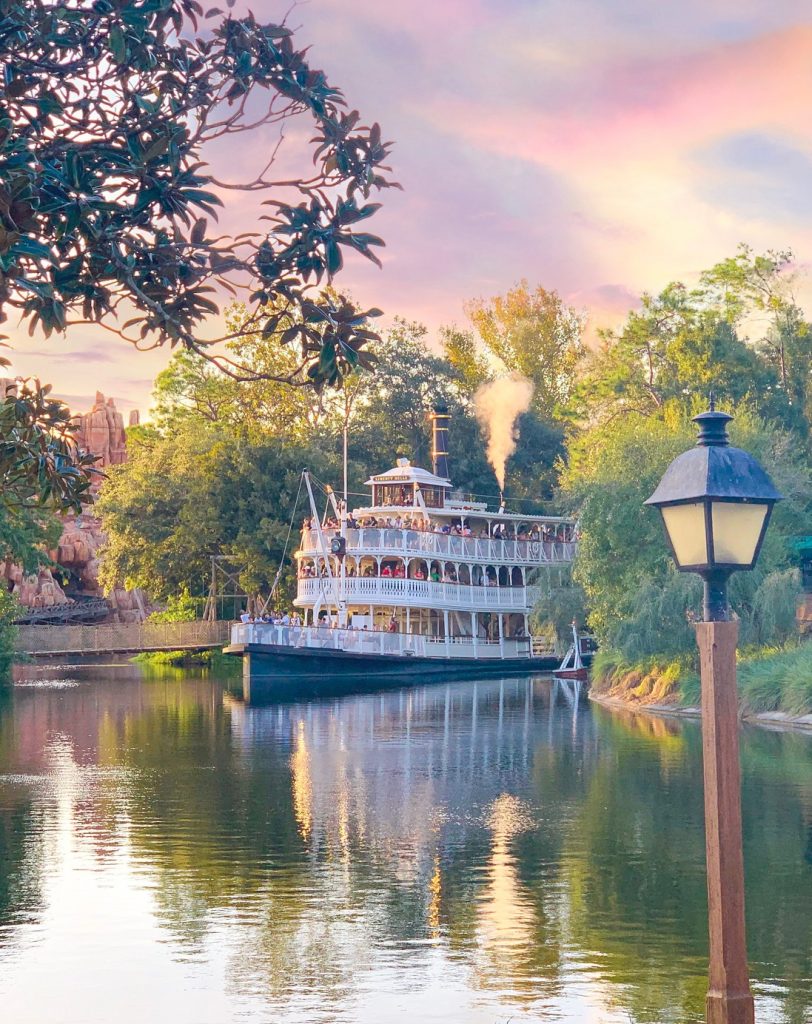 Now for the cheap souvenirs. Disney parks, Disney Springs, and other Disney locations, are full of coin pressing machines, where the user places two quarters and one penny into the machines, turns the dial, and out comes a pressed penny with a magical scene on it. These pressed pennies are cheap, small and easy to store and carry, and collectible! You can even locate the pressed penny machines using Disney's website, or the App!
Feel like upping the spending amount a bit? Disney even has a few pressed quarter machines – these will run you $1 plus the quarter to press.Since most of us do not carry around a lot of change, before you go stock up on quarters and pennies and bring them along. Use an empty Mini M&M's tube to hold the coins; if you peel off the label you can even decorate them with Disney stickers or paint pens for customized holders!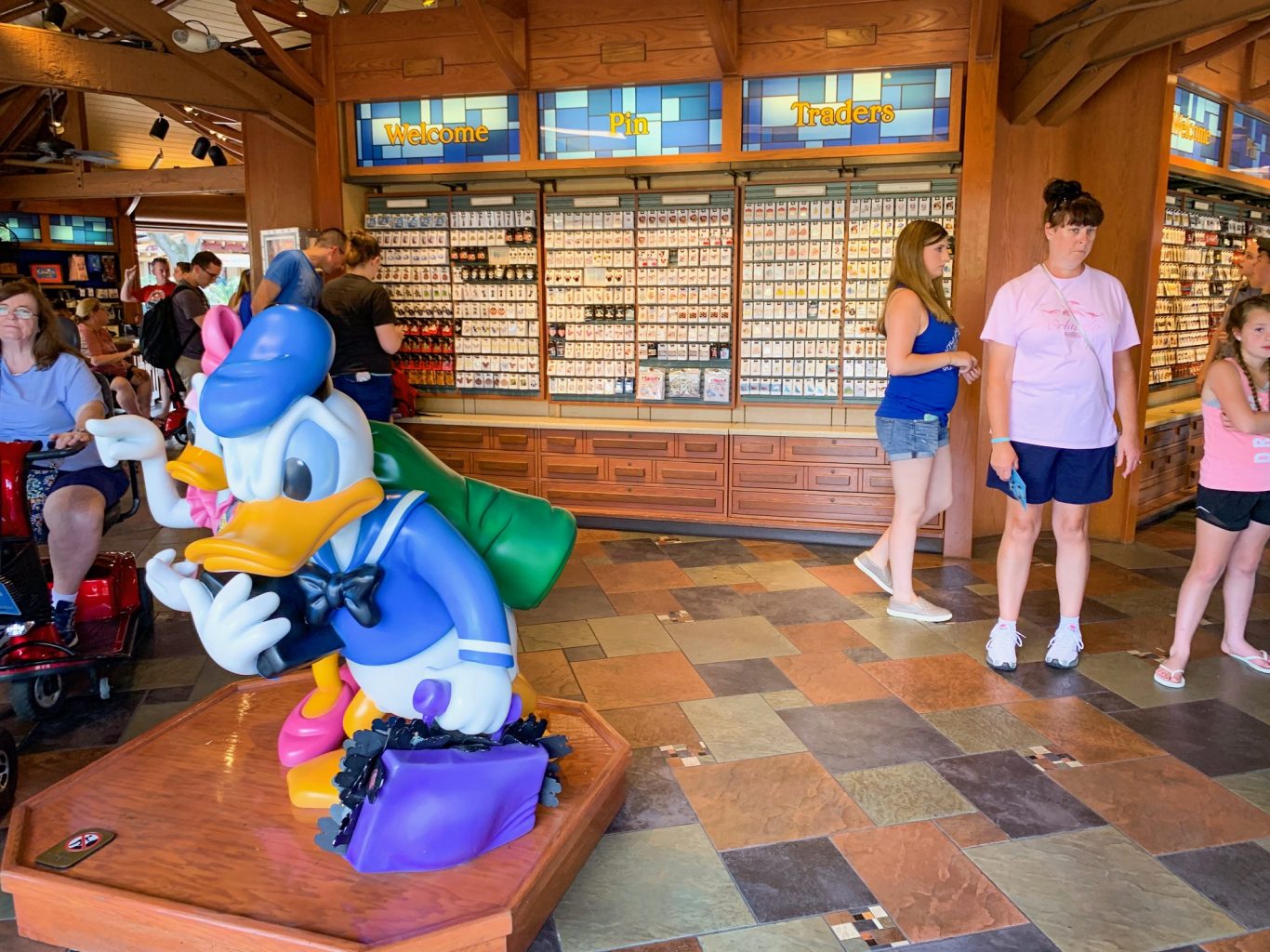 Although this next souvenir can become very spendy, it is entirely possible to do it on a budget – pin trading. If you have been to any Disney anywhere in the world, you are likely at least familiar with pin trading. Disney allows guests to trade pins with other guests and cast members. While it requires buying pins to trade, this can be done on a budget. Buy pins in advance from Amazon (where you can purchase them for less than $1/pin) or eBay.
Head into the parks with a lanyard or jacket full of pins, and let the trading begin! Once you have your base set of pins, the cost to trade them is nothing. Of course, you can buy pins all around Disney property if you want to, but you can also just continue to trade until you end up with all favorites.

Spend (at least) a Day in Disney Springs
Disney Springs, the new and upgraded Downtown Disney, is free! You heard that right, something at Disney is free. Disney Springs, located on WDW property, is a large outdoor shopping, dining, and entertainment village consisting of four areas: Marketplace, The Landing, Town Center, and West Side. You can get to Disney Springs for free on the Disney buses or via water taxi (also free).
There is so much to do in Disney Springs, from amazing restaurants, including cheap and delicious food trucks, free music and shows, the Lego Store, which allows for free play, and plenty of shops to window shop and wander. Be sure to check out the best stores at Disney Springs that you do not want to miss. Looking to have a great meal in Disney Springs? Be sure to check out some of the best restaurants in Disney Springs, some of which are super budget friendly – like the best quick service restaurants at Disney Springs!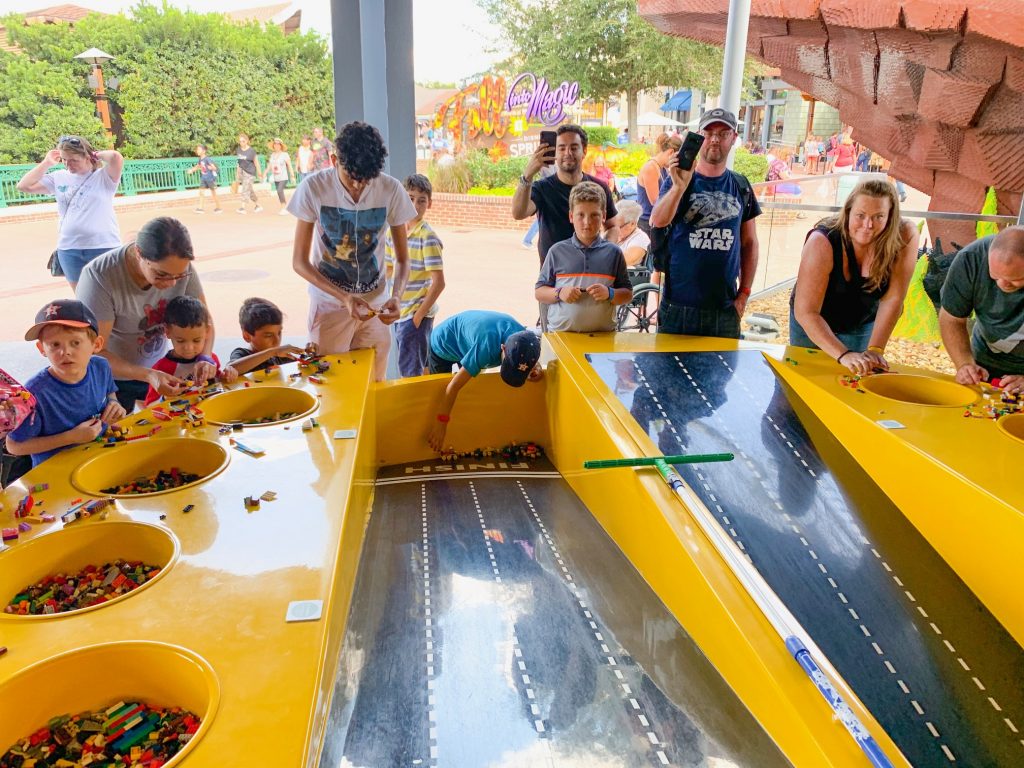 Disney Springs also has a super cool drone light show that is dazzling and free! The drone show does run on limited days depending on the time of year so be sure to check out Disney's website for the current schedule before you go.
Spending a day in Disney Springs will easily provide the entire group with plenty to do all day and it is one less day that a park admission ticket is needed. If you are looking for an activity while in Disney Springs that is more affordable than a park ticket, check out a movie or go bowling!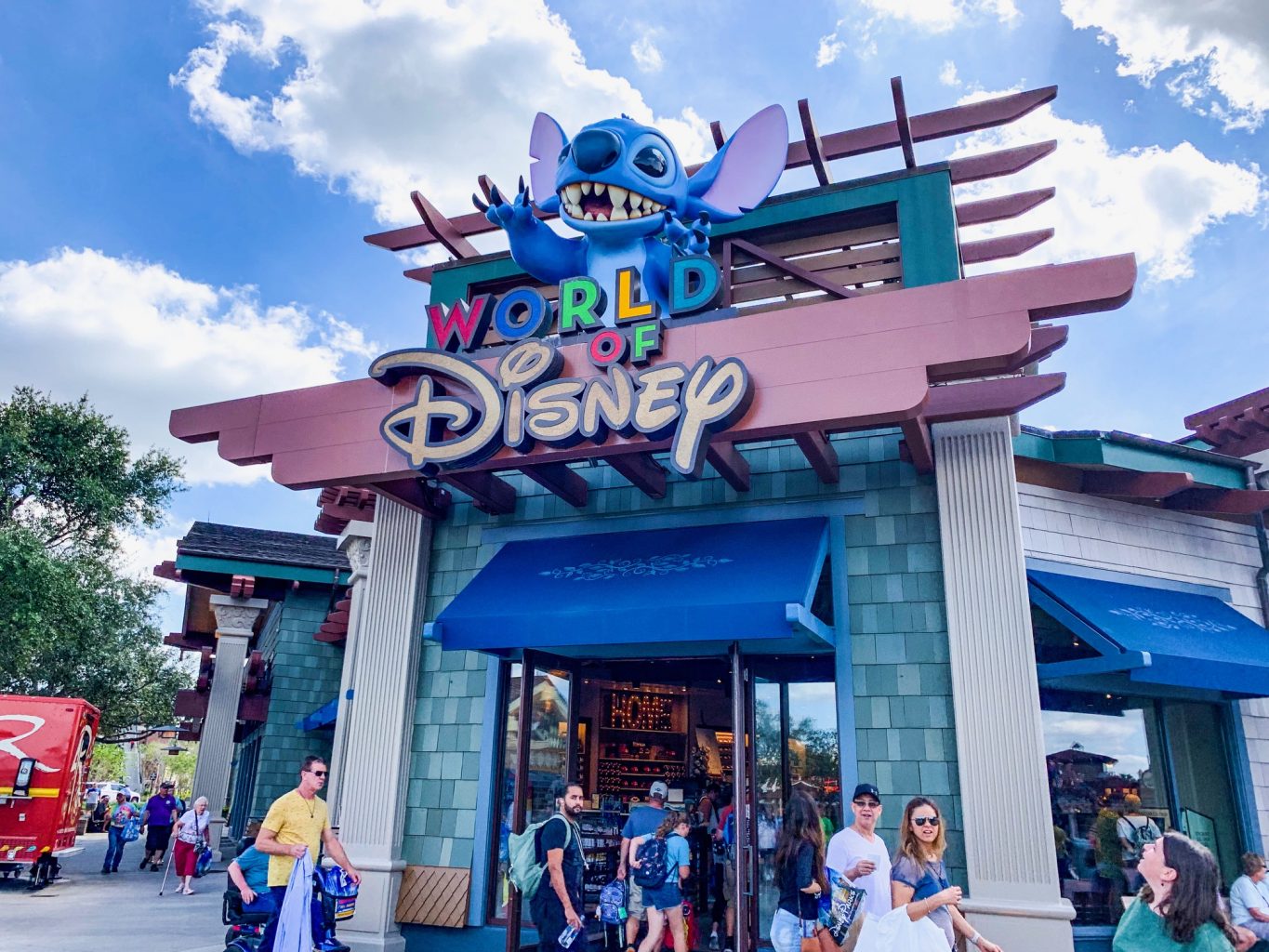 Spend (at least) a Day at the Disney World Resorts
Since park tickets have to be purchased, and used, based on the number of days, you can save a lot of money when doing Disney on a budget by having a few days during your vacation where you do not use a park ticket. Disney Springs is an easy choice for one of those days, but people tend to overlook the vast number of resorts around Disney.
Of course, you can always spend a day at your own hotel, whether or not you are on property, playing in the pools, using the free toys, and participating in the free activities – which Disney hotels tend to have plenty of. But venture out too! There is an entire world of hotels at WDW, all of which are connected via monorail, bus, and/or Skyliner. Just because you aren't staying at the Grand Floridian or the Polynesian, does not mean you cannot go over and explore the hotel.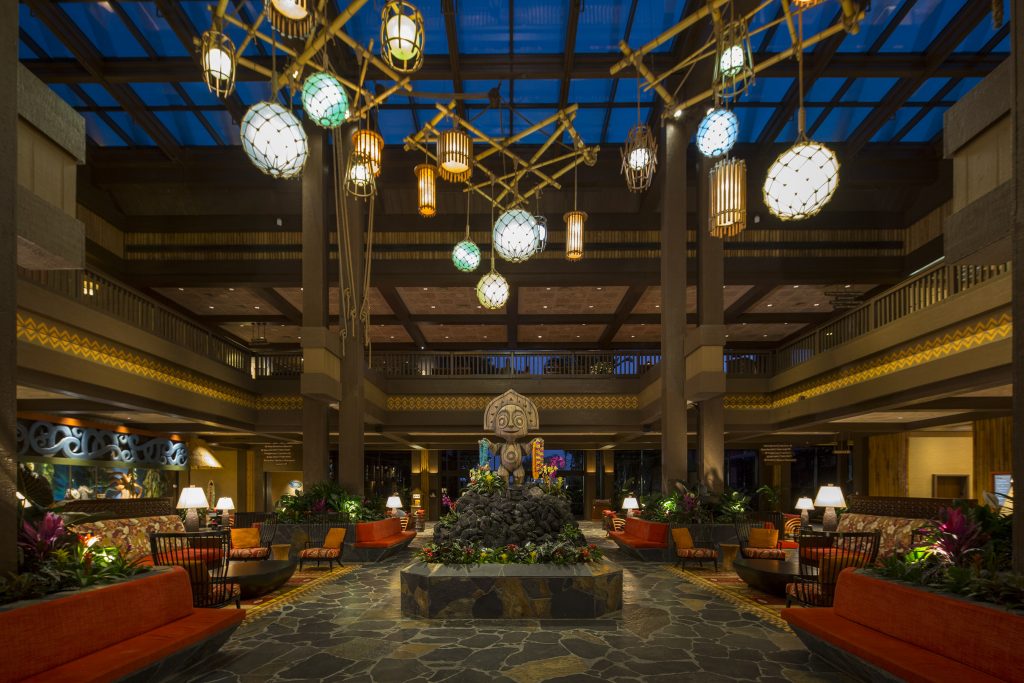 Photo Credit: Disney
Some of the best to wander – Animal Kingdom Lodge (free, no park ticket required, zoo!), Old Key West, Fort Wilderness, and the Polynesian – don't forget to ask a cast member for your free lei. Do note that only guests for the hotel can use the pool areas, but the other areas are public! See below for a list of some of the best free activities at the hotels to take advantage of, especially when doing Disney on a budget.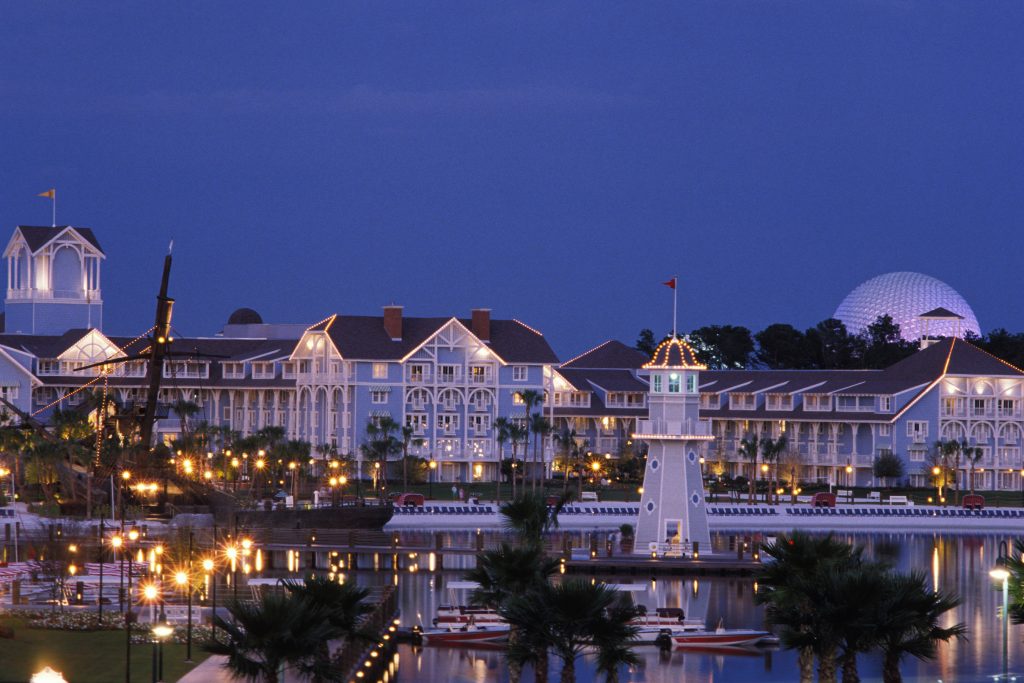 Photo Credit: Disney
Spend a Day on the Boardwalk
Disney has a hidden treasure, the Disney Boardwalk, a shopping, resort, and restaurant area just outside of Epcot. Another free activity when doing Disney on a a budget, or if you just want to explore WDW, if exploring the Boardwalk. You can wander around the hotels on the Disney Boardwalk – Yacht Club and the Beach Club; check out the Atlantic Dance Hall for a little boogie; grab a bite to eat at one of the many restaurants; try a beer flight at the brewery; and ride around a Surrey bike.
If you are on Disney World property, there is ALWAYS a completely free activity – when in doubt, look for Hidden Mickeys! Disney Boardwalk is no exception and Hidden Mickeys can be found all over. If you want to try to find them on your own, happy hunting, but you can also use Google for a little help along the way!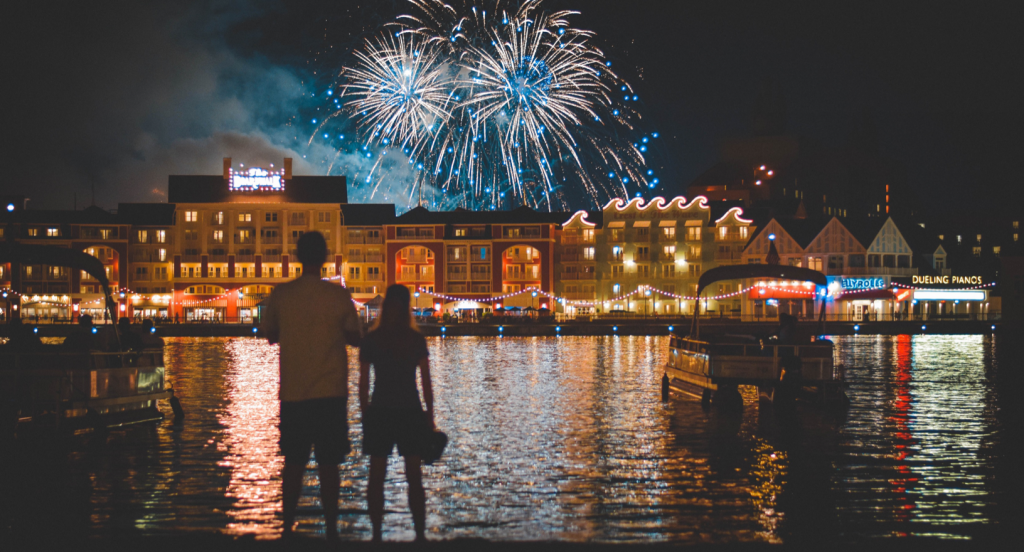 Buy Disney Gift Cards
Disney gift cards can be used for EVERYTHING. Let me repeat, EVERYTHING. You can use Disney gift cards to pay for your hotel stay, your meals, your tickets, your alcohol, and your souvenirs. Buying Disney gift cards ahead of time, especially with a discount and/or credit card points, can save you lots in the long run and help with doing Disney on a budget.
Discount Disney gift cards can be purchased at Costco and Sam's Club and you can also purchase them with a card holder discount at Target (5% discount for REDcard holders) or though certain credit cards with points, like Disney Chase credit cards and American Express charge cards.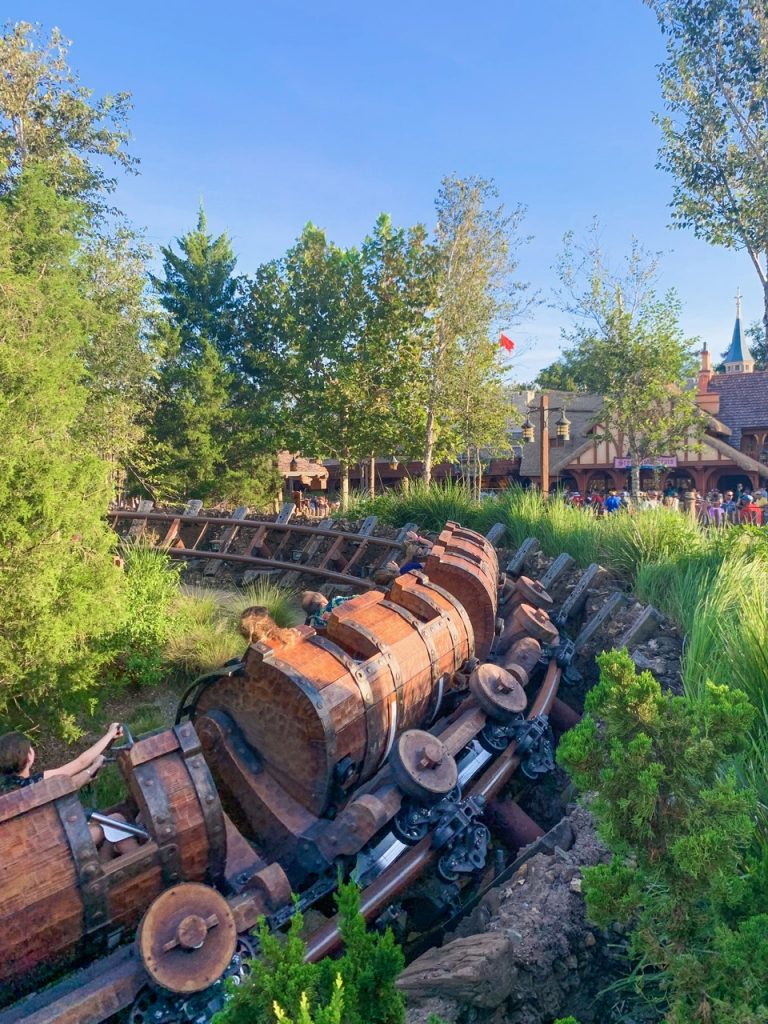 To use your Disney gift cards, just present them like a credit card and they will be accepted all over WDW. You can also save them all up and use them at your final hotel check out to pay your bill. When you check in, you will be given the option to link a credit card to your MagicBands and once you are ready to check out, you will pay that bill.
You are not required to use the credit card on file to pay the bill so you can actually use and apply all of your Disney cards at the end to your total bill (this would include anything you charged on your MagicBand and your final hotel bill). Using a MagicBand to pay also means you can carry less money/credit cards, but be careful, endless wrist charging can add up quickly and after all this Disney on a budget planning you don't want the final bill to put you over budget!
Take Advantage of Credit Card Benefits and Points
In addition to credit card companies offering points which can be exchanged for gift cards, including Disney gift cards, there are also credit cards that include additional Disney perks. For example, Disney Chase cardholders get a free photograph at Epcot with Minnie and Mickey. They also offer special credits and rewards for opening the card.
If you are in the market for a new card when planning a Disney vacation, check out all of the credit card options available. A $200 credit statement can be really helpful when planning for Disney on a budget.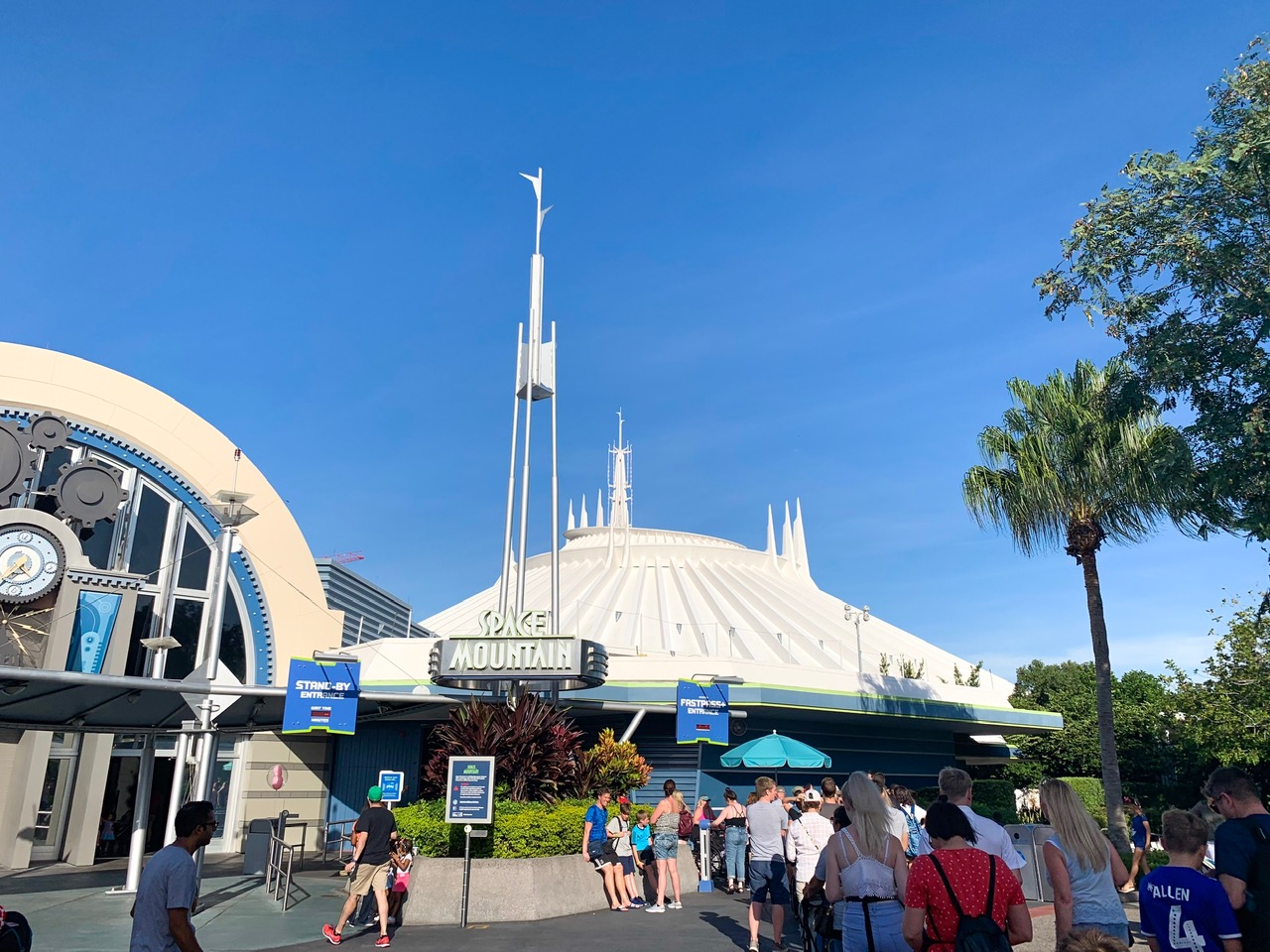 Bring Your Own Food
When doing Disney on a budget, do not buy all of your meals in the parks/hotels. This does not mean you cannot eat in the parks and at the hotels, but do not buy Disney food. Disney World allows guests to bring food and drinks into the parks. Take advantage of this!
Have your breakfast before you go into the parks, or bring it with you (granola bars, cereal in the rooms, yogurts, etc.), bring along your lunch (sandwiches work great), bring along your snacks (the options are endless and Dollar Tree even sells Disney Ziplock bags!), and bring along drinks and/or water bottles. This will cover all of your eating until dinner time, with spending very little, and you can save the food budget for dinner.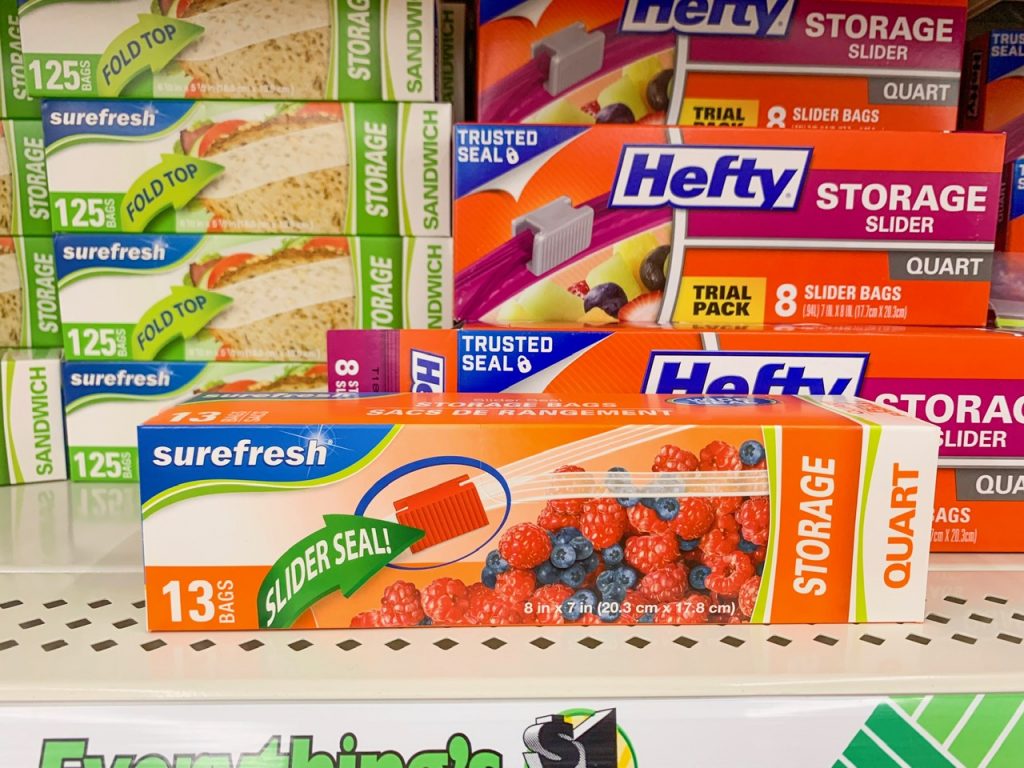 Disney Quick Service Restaurants will be the most budget-friendly options while at the parks, but even a Quick Service meal will run you $10-$12 USD for an adult. Check out the Quick Service Restaurants at Epcot, Magic Kingdom, Animal Kingdom, and Hollywood Studios for dinner, but buy the breakfast, lunch, and snack items off property and pack them along with you to keep your food budget down.
If you elect not to rent a car, you can still use Lyft or Uber to take a quick ride to the grocery store or use a grocery delivery service. There are so many great ways to get groceries deliveries while at Disney World! In addition to snacks, which you can package in larger containers and break down into Ziplock bags, sandwich supplies can go a long way. Be sure to ask the hotel if your room has a small refrigerator and if it does not, you can almost always request one before check in. Use the refrigerator for the perishable supplies and each night pack it with drinks for the next day so you can load up your food, snacks, and beverages in the morning.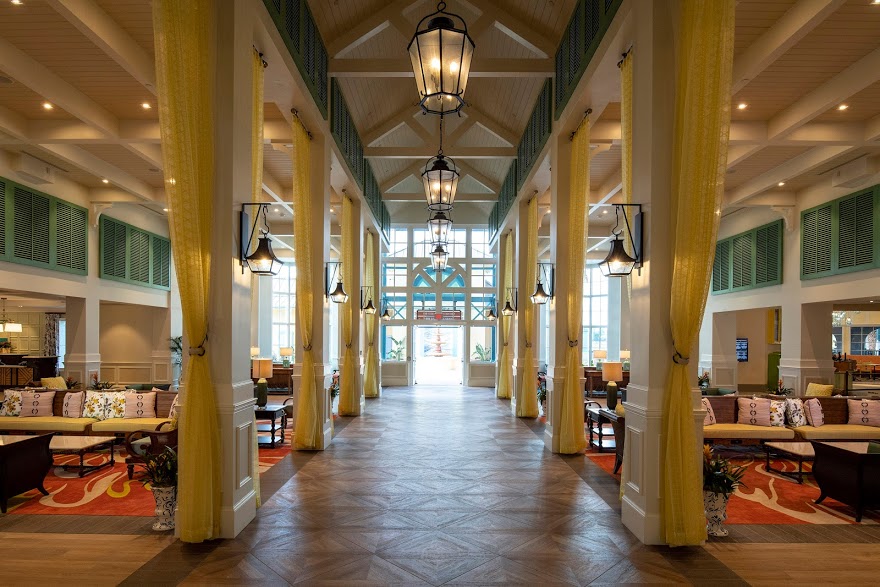 Photo Credit: Disney
Most hotels also allow for deliveries beginning several days before your check in so you can also ship food and supplies to your hotel directly. Take note that some hotels will charge for this service, but the one time fee may still outweigh the cost of a round trip ride to a store. AmazonPantry is a great option for supply delivery and is free delivery for Prime members.
Remember the water bottle advice? Well not only are water bottle fill stations located around the parks, but Quick Service Restaurants and Starbucks will fill your water bottle for free as well. If you forget the water bottles, both Quick Service Restaurants and Starbucks will also provide cups of free ice water, just ask!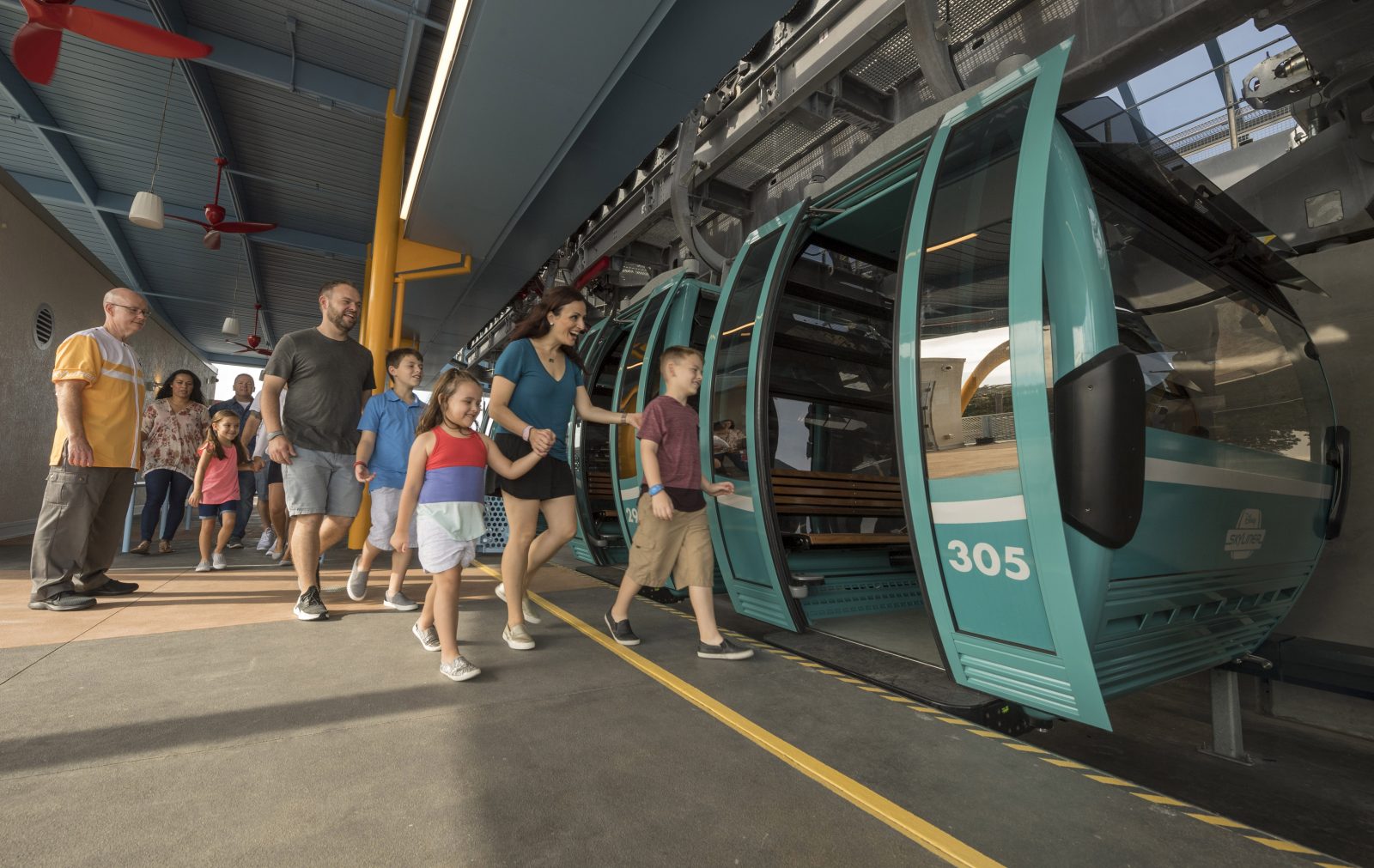 Photo Credit: Disney
Take Advantage of FastPass
Doing Disney on a budget means avoiding my most critical Disney planning mistakes – including not taking advantage of FastPass! Using your FastPass correctly, and taking full advantage of what this free feature has to offer, will help you accomplish more each day and, therefore, allow you to limit the number of days you need to be in the parks and pay for park tickets.
Be sure to plan your FastPasses for each park as early as you can – 60 days before arrival for on property guests and 30 days before arrival for off property guests – another perk of staying on property!
Since FastPass is technically unlimited, after you use your three pre-booked FastPasses, be sure to keep using them until they are all gone for the day. The more you can get done each day inside the parks, the more time you will have to spend days outside of the parks, which will cost you far less money. Mastering the FastPass using all of my FastPass secrets, including the Tap and Grab Technique, will ensure you get the most bang for your buck (even if they are free).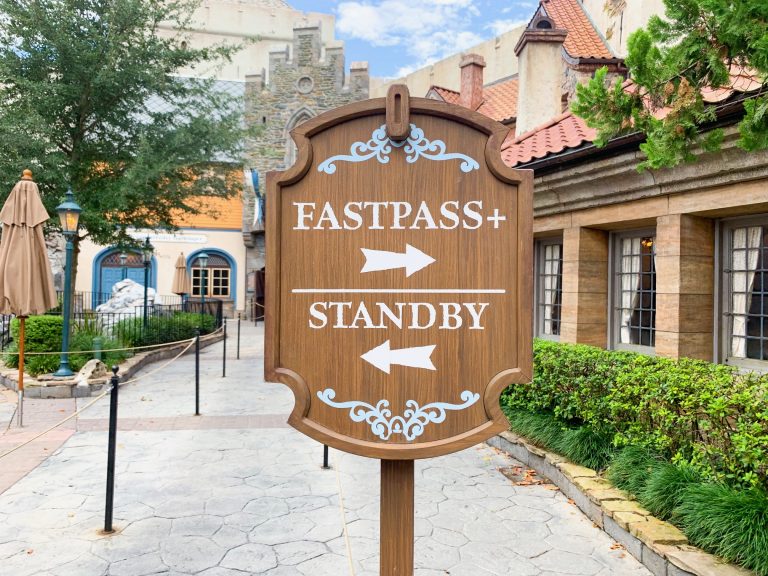 Skip the Character Breakfasts
Unless you have little ones, and character meetings are your top priority, skip the character breakfasts when doing Disney on a budget. If you really need a character meal as part of your trip, go for lunch! Character breakfasts are not cheap, actually they are some of the most expensive dining options all over WDW and, unfortunately, a lot of the food is lack luster.
Skip the character breakfasts and meet the characters around the parks, and even some of them at the hotel, by using your MyDisneyExperience App. You can locate all of the characters in each park and at any on property hotel. This will allow meetings with characters, photographs and autographs, but will be included in the price of your park ticket.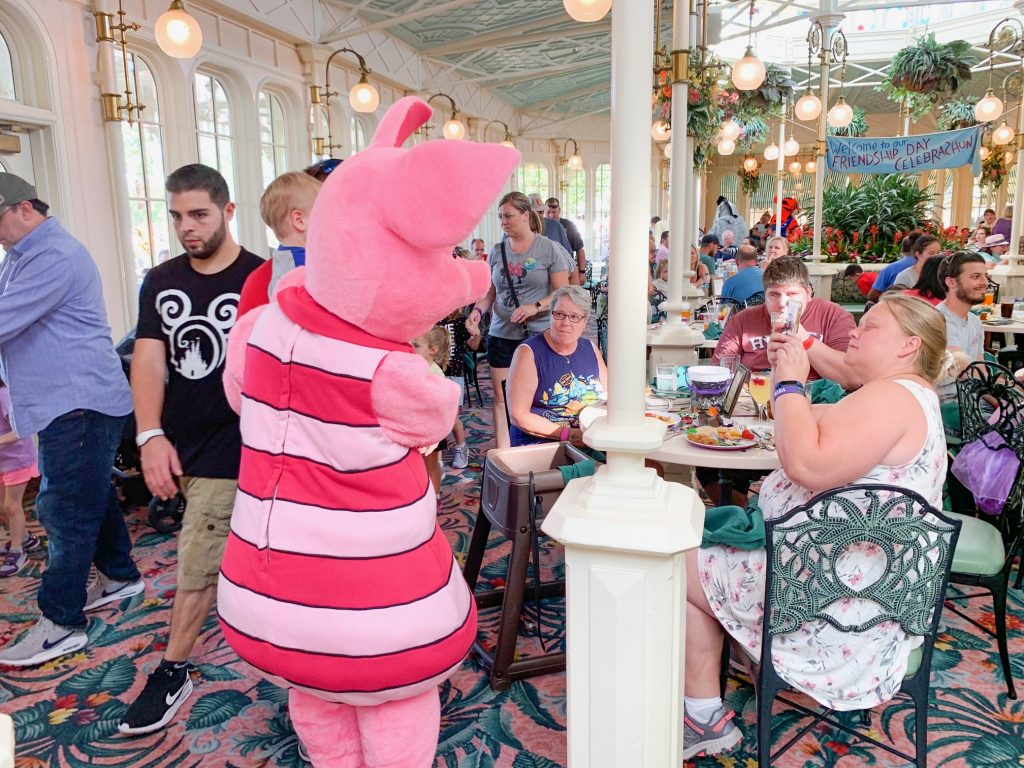 If a character meal is just at the top of the list for your Disney on a budget trip, try a character lunch! The lunch option tends to be cheaper than the breakfast option and usually includes all of the same characters. When it comes to character dining, there are some clearly best options and clearly worst, so if a character meal makes the cut, do your research for the best, and worst, character dining options before you book in advance.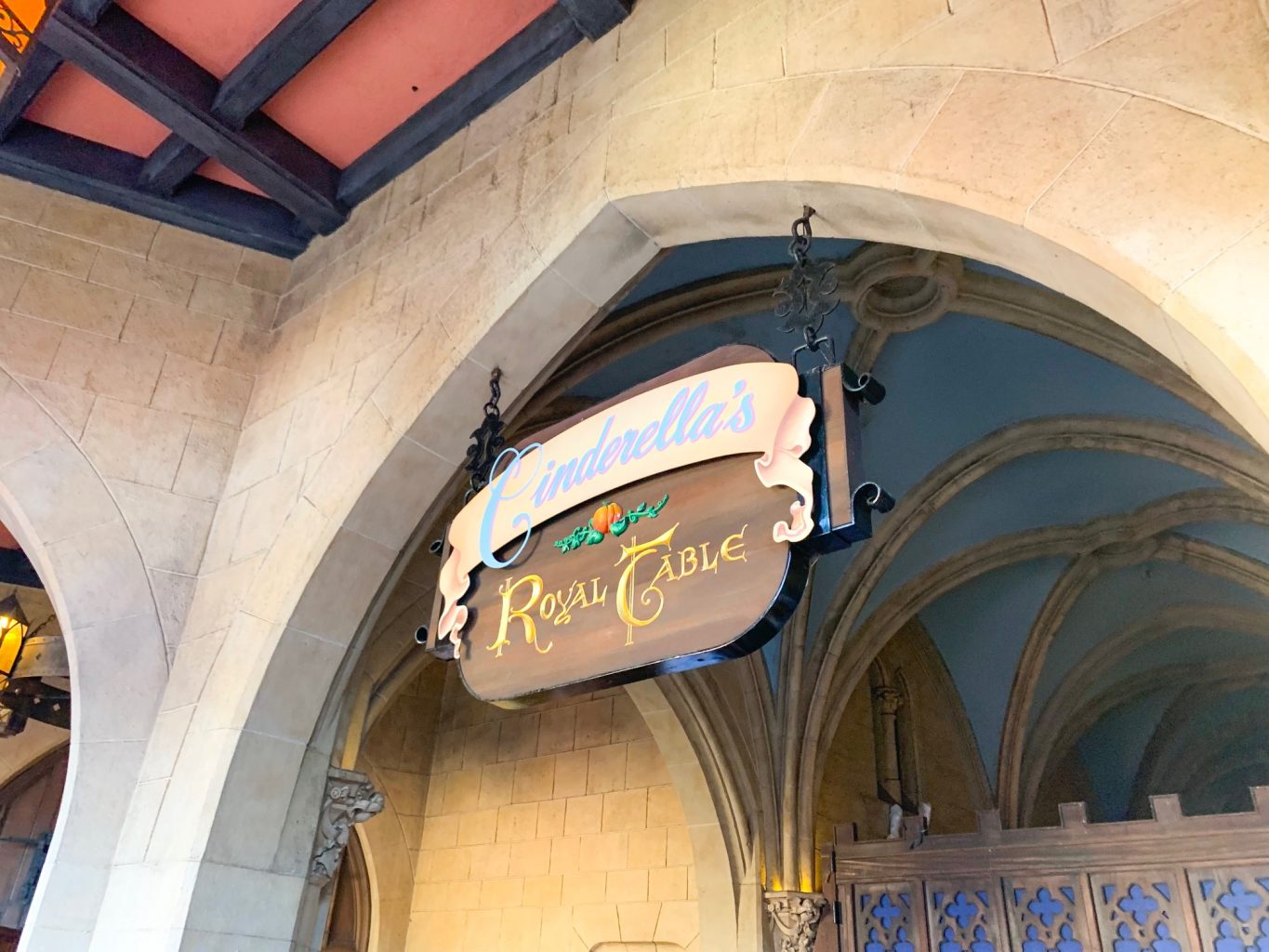 Use Airport Transportation
If you are staying on Disney property, and flying into the Orlando International Airport (MCO), there are several affordable options for getting to your resort. The shared shuttle busses are very affordable, and are easy to use and book.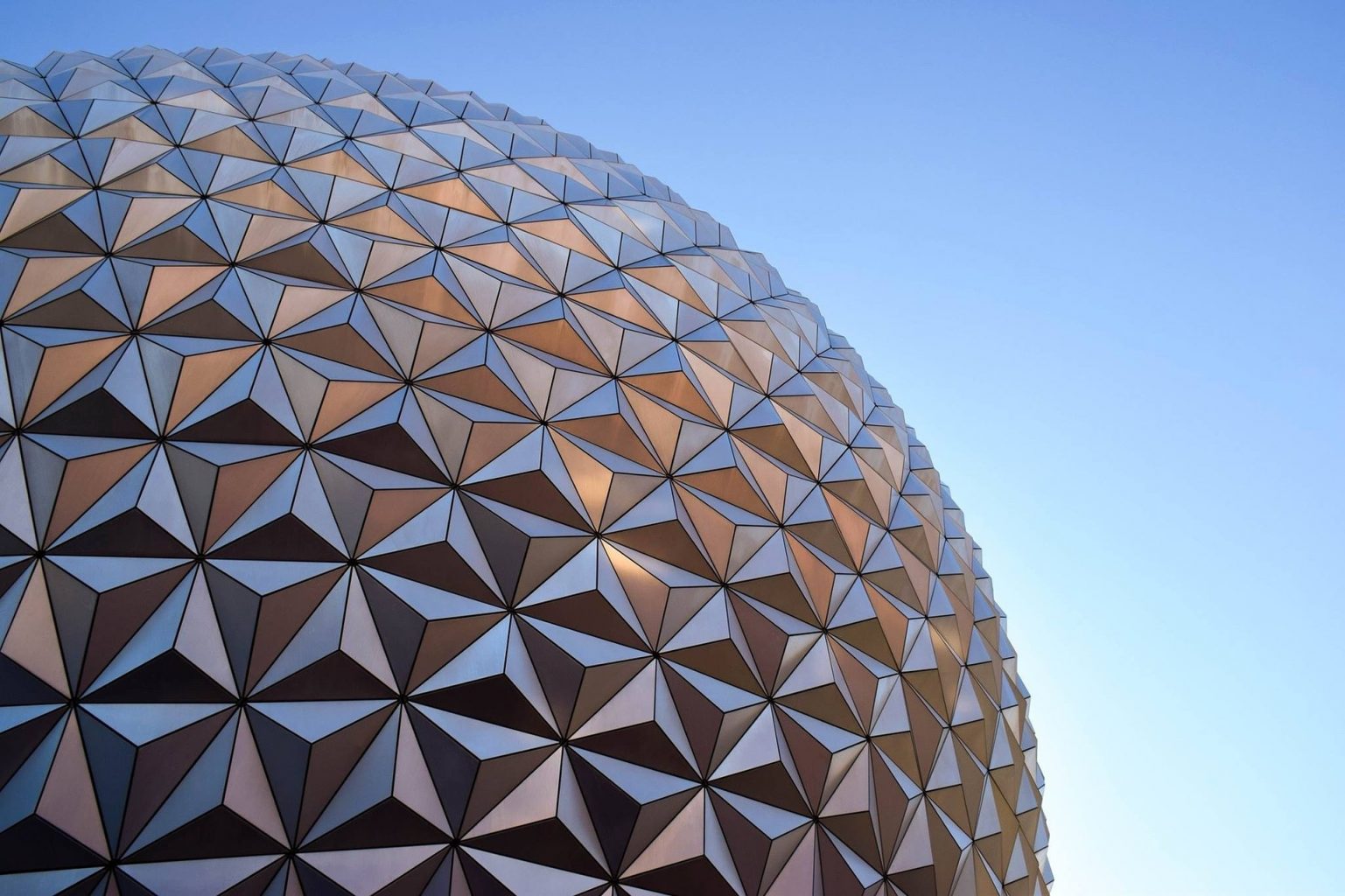 Participate in the Free Activities in the Parks
When doing Disney on a budget or not, you are already paying for park tickets, so take advantage of everything they come with to make the most of each day in the park. I already mentioned Kidcot, the free activity and souvenirs in Epcot's World Showcase, and Hidden Mickeys which can be hunted for all over Disney property, but there are even more free activities all over Disney property.
When you are in the parks, be sure to check out the activities and attractions that may sound a bit duller than rides – because, surprise, they are great. When visiting Animal Kingdom become a Wilderness Explorer and collect over 25 badges all around the park. Be sure to pick up your handbook at headquarters or from a troop leader and head out to complete nature-themed challenges. Becoming a Wilderness Explorer is another way to collect free Disney souvenirs!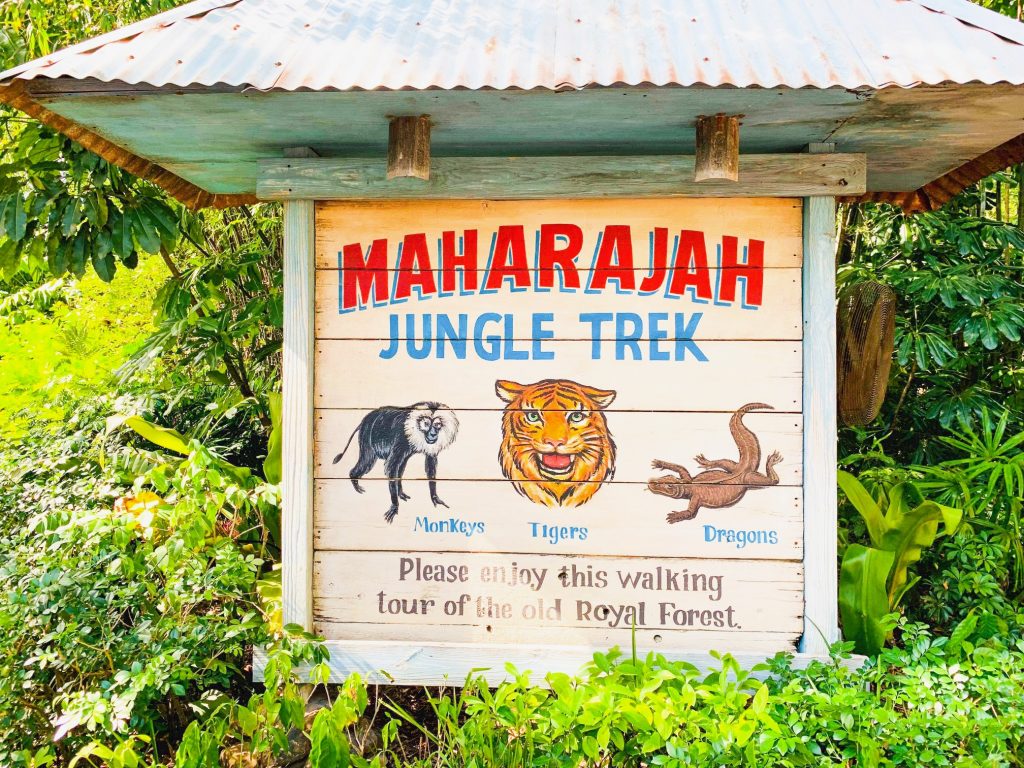 Likely due to Epcot's (incorrect) reputation as being a park geared towards older guests, Epcot has added a whole host of kid friendly and free activities. Check out all you can do in the World Showcase, including free museums, free movies, fun shops to visit, and free live music! You can also try your hand at the World Showcase Adventure – complete missions, using your cell phone, to save the countries from evil plots!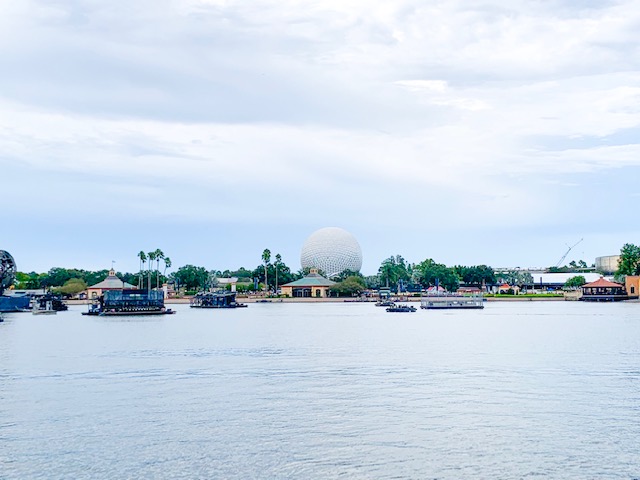 Participate in the Free Activities at the Resorts and On Property
Disney World has quite a few totally free things to do and taking advantage of the all will help you do Disney on a budget. We have already talked about spending a day resort hopping, visiting Disney Springs, and visiting the Boardwalk, but be sure to check out all of the free activities around Disney! Check out the free zoo at Animal Kingdom, watch the fireworks, and try free chocolate! Check out my list of the 17 (BEST) Totally Free Things to Do at Disney World for all the free activities!
Check out the Animal Kingdom Lodge to see all of the animals, many of whom just wander around the property and can be viewed from all over the lodge. Visit the horses at the Fort Wilderness Resort and stay into the evening so you can join the free campfire sing-a-long (don't forget to bring your own marshmallows to roast for free)! You can also immerse yourself in a free butterfly garden at the Fort Wilderness Resort and the Contemporary.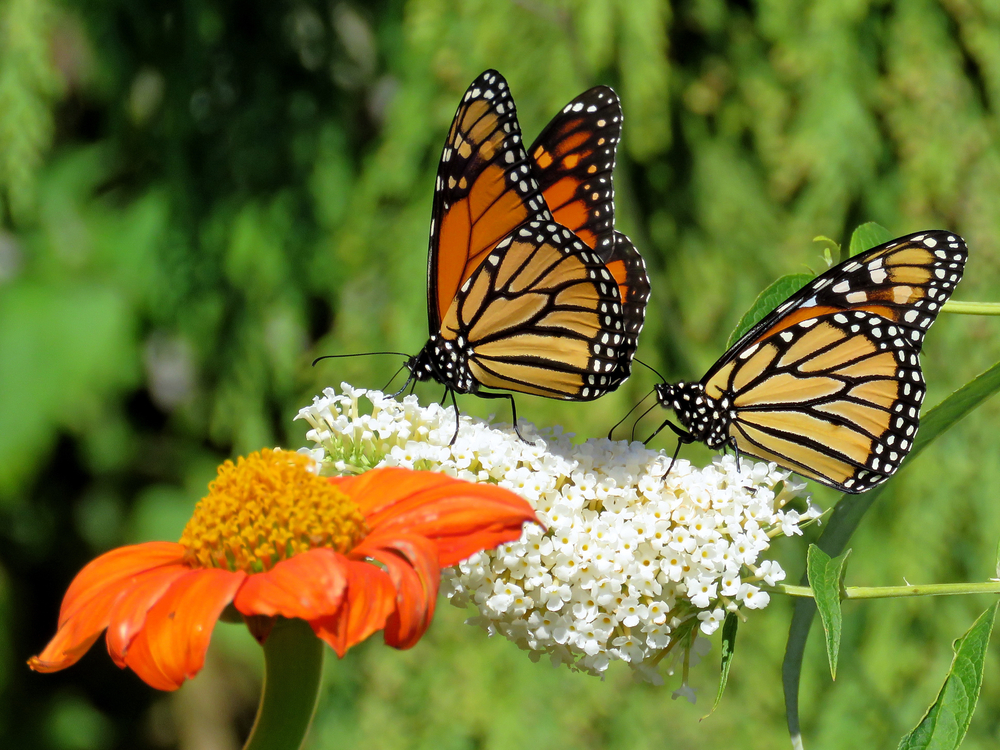 Take advantage of how massive the Disney World property and take a few free rides – the monorail, boat rides between resorts, and the Skyliner are all free! Want to see a movie but skip the $12/per person ticket price, check out a free movie on property. Disney's Movies Under the Stars is responsible for free movies at many of the Disney World hotels. Be sure to check out the  the official Disney schedule to find out which movies are playing where and when.
Just because you aren't in the park, don't think you have to skip a nighttime show. Check out the Electric Water Pageant from five Disney resorts, and the entrance to Magic Kingdom. Check out the best locations to watch the show here. You can also view the fireworks shows from Magic Kingdom and Epcot from Disney's Boardwalk, the Polynesian, and the Grand Floridian.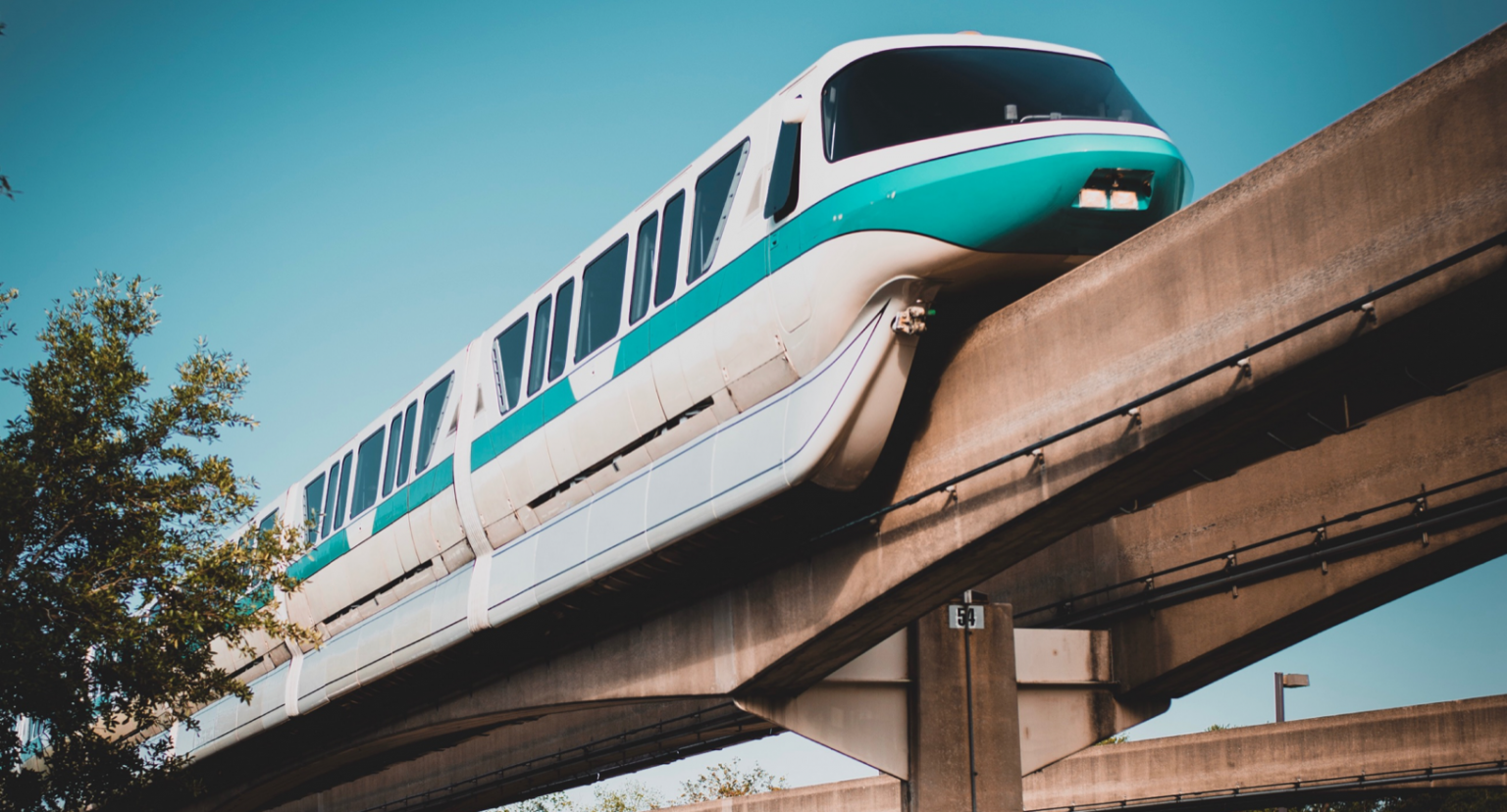 If you don't mind venturing about 20 miles out, Disney has established the Disney Wilderness Preserve. The Disney Wilderness Preserve is over 11,000 acres and full of plants and animals. You can go on a 2.5 mile walk around the nature trail and enjoy some quiet time away from the hectic parks.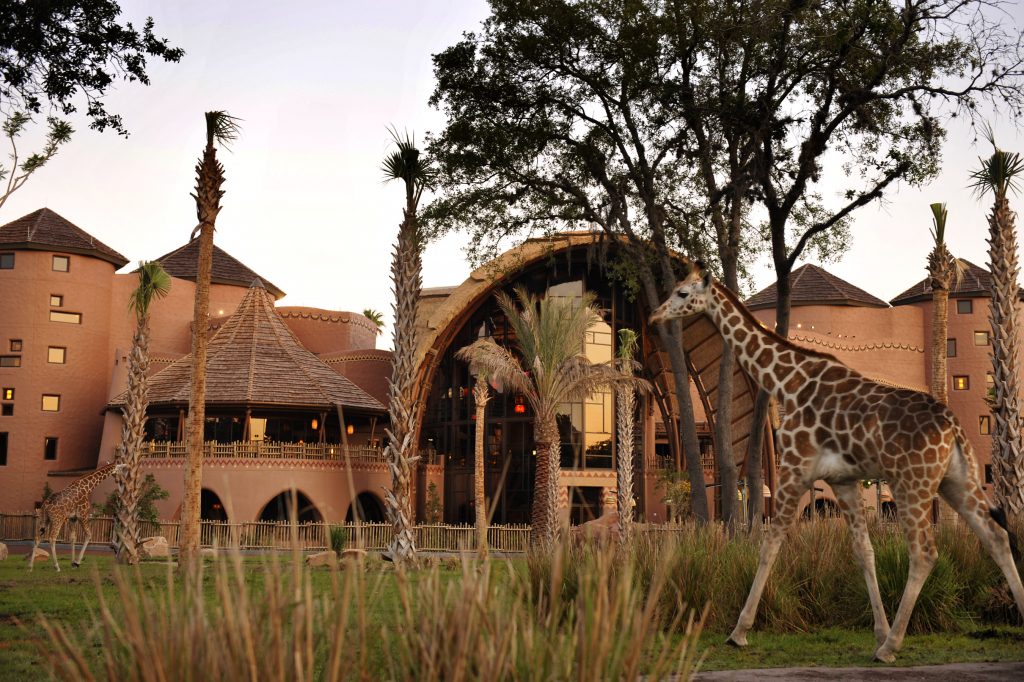 Doing Disney on a budget is possible! With a little bit of planning, research, budgeting, and taking advantage of these 25 insider tips, you can enjoy the most magical, and budget-friendly, Disney vacation! These insider tips can help save you money and maximize your time at Disney without having to sacrifice any of the magic or enjoyment. Happy Planning! Do you have any other tips for doing Disney on a budget?! Let me know in the Comments!
Pin this post: