If you're looking for the easiest way to get from Epcot to Hollywood Studios then look no further! There are several options like the monorail, bus service driving yourself, ride shares, boats, skyliners, and more!
I personally love park hopping. There is nothing better than starting the day at one park, and moving to another for a good night show or a nice dinner. We are here to help you figure out what form of transportation is the easiest, fastest, and most accommodating for you and your trip!
So sight tight and learn more about the best tops and tricks of how to get from Hollywood studios to Epcot, or from Epcot to Hollywood studios. Choose the best modes of transportation for you and your magical visit. Happy travels!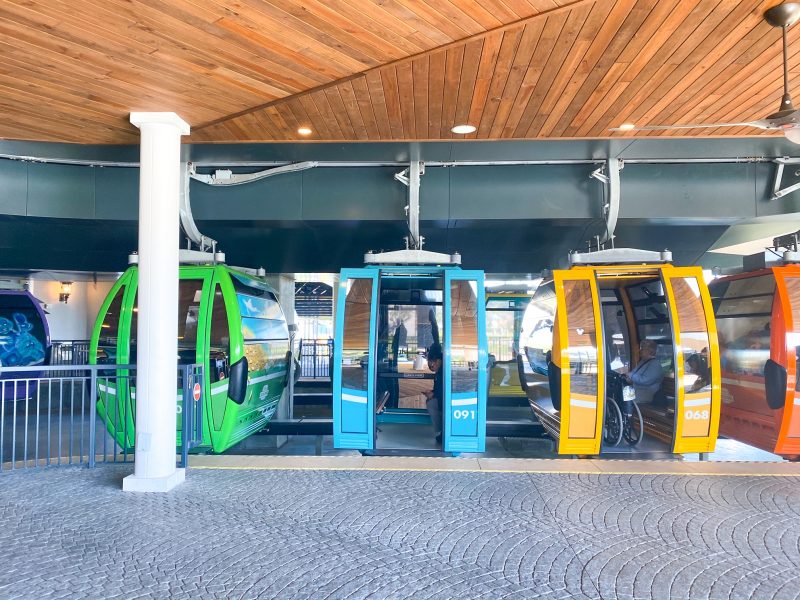 Transportation Options for Getting to Epcot from Hollywood Studios
As mentioned earlier, there are several different options for transportation from Epcot to HS. This includes:
Disney Bus Service
Driving Yourself
Ride Share/Uber/Lyft
Minnie Vans
Boat/Ferry
Skyliner (the Epcot to Hollywood Studios skyliner does require transfers, however)
Walk
Monorail (although this requires a few stops and transfers. There is no direct route).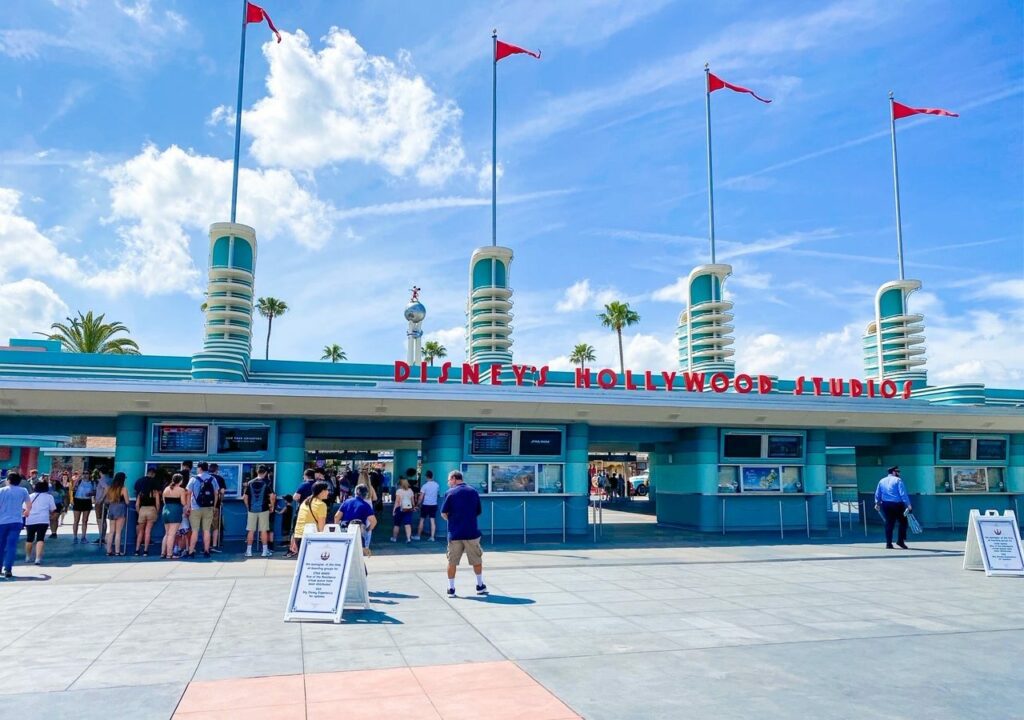 How Far is Epcot from Hollywood Studios?
If you are looking for the exact milage, Epcot is approximately 5 miles away from Hollywood Studios. 4.4 miles to be specific! To drive from this parking lot to parking lot, you can get from park to park in about 15 minutes or so. This really depends on traffic.
However, if you don't want to drive, there are other options! For example, if you take the walking trail– which we will talk about later– this is a 20 minute walk.
You can also take the Skyliner, but this requires a transfer, so it adds some time. Nevertheless, no matter which mode of transportation you take, it won't take you longer than 25 minutes to get from Epcot to Studios!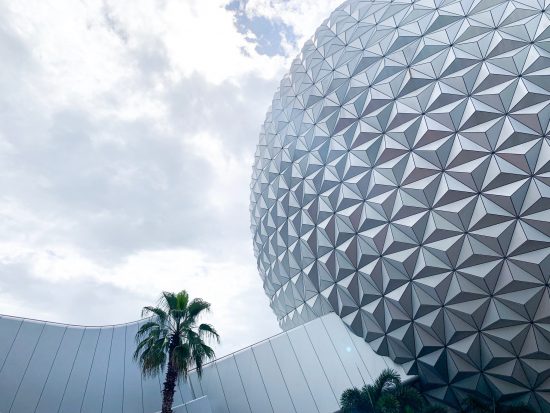 Skyliner Between Epcot and Hollywood Studios
The Epcot to Hollywood Studios Skyliner option will take you about 20 minutes to park hop. This is personally not my top mode of transportation, as you do have to transfer. But others really enjoy traveling via sky, so this is up to you!
To take this route, you can exit Epcot via the International Gateway. This is between England and France. There is a skyline station right there! Once you're on, you'll be settled for 15 minutes before getting to the Disney's Caribbean Beach Resort.
You HAVE to get off here. At that station, you can hop on the gondolas again, and then you'll be dropped off at Hollywood! This second stretch takes just around 6 minutes of travel time, so you'll be able to park hop in 20-25 minutes depending on crowds and such.
BONUS: there is a Joffery's coffee station at the Beach Resort! I always get coffee there, as it makes the transfer easier, and caffeine is always a plus. Just make sure you are paying attention to the Disney World skyliner stops so you don't miss your transfers and such!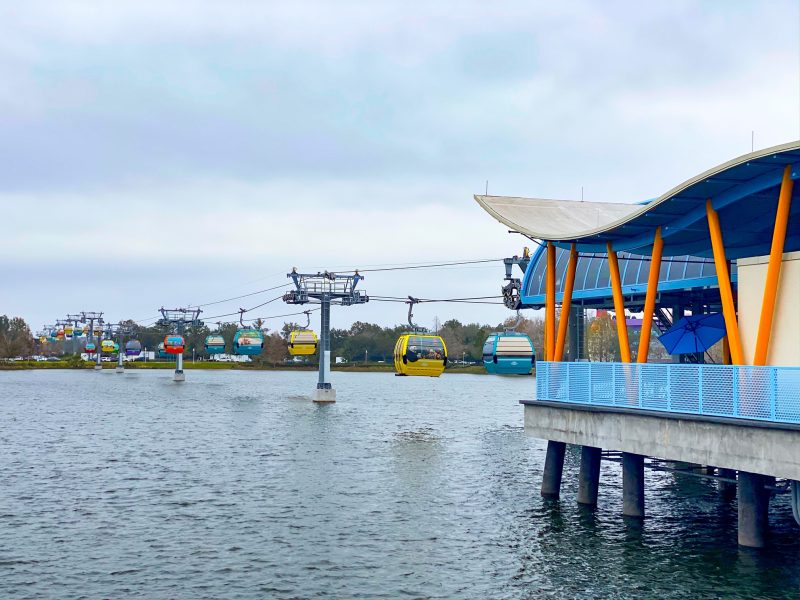 Does the Monorail Connect Epcot and Hollywood Studios?
Short answer? No. Hollywood Studios is not directly accessible by the monorail. However, one can take the Epcot to Magic Kingdom Monorail approach and still arrive at Hollywood Studios.
To do this, you must take the Monorail from the TTC to Epcot. Then you must walk across the park to the International Gateway. From here, you can tone to walk, or you can take a Friendship Boat to Studios.
This is a transportation option. But it is lengthy, and requires transfers, so it may not be your best option. We personally don't do this, but it is up to you!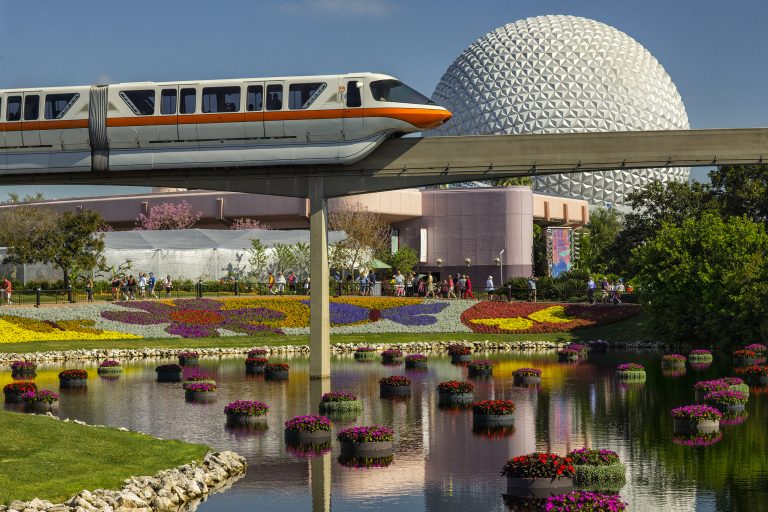 Bus Between Epcot and Hollywood Studios
When considering how to get from Hollywood Studios to Epcot or vice versa, never forget about the bus! Let the mouse doe the driving and save time and money on the hassle of driving and parking!
There are tons of complimentary resort transportations, and the bus is one of them. If you exit Hollywood Studios and proved to the bus boarding area, there will be a sign that can direct to Epcot!
Do make sure that you know that the bus will drop you off at Epcot's entrance, while other services– like the Skyliner and boats– will drop you off at the International Gateway!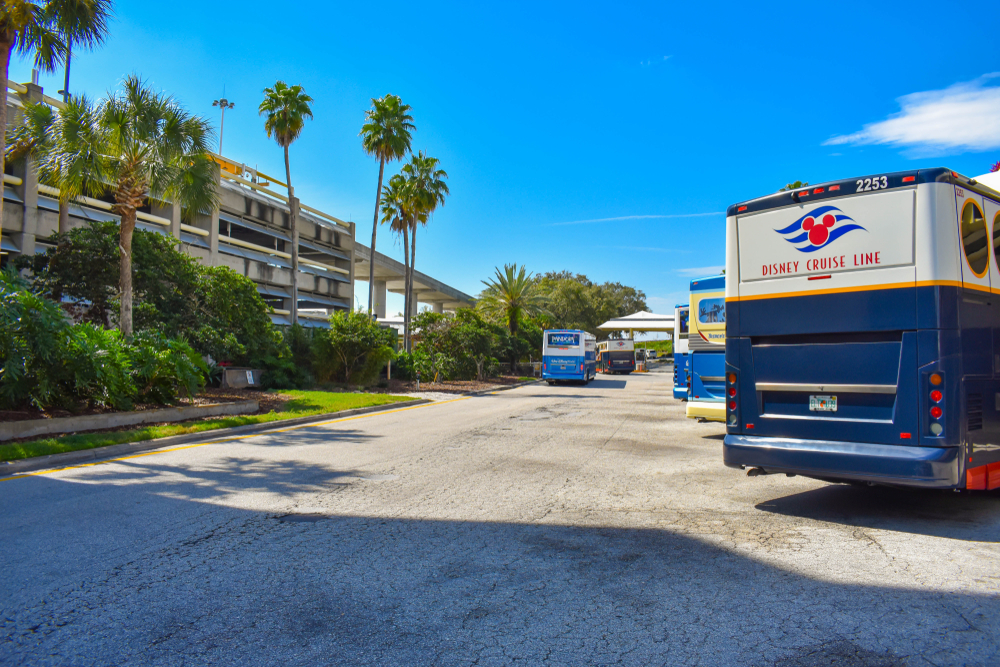 Boat to Hollywood Studios from Epcot
The Friendship boats that run from one theme park to another along Crescent lake are always a fantastic option! There is a loading dock to the left of Disney's Hollywood Studios that can take you to Epcot!
If you want a boat to Hollywood Studios from Epcot, this is an option too! The Friendship Boats will take you from park to park, and they allow you to enjoy a breezy ride on a stunning day!
Do note that the boat leaves every 20 minutes or so. They also make stops in places such as the Swan and Dolphin, The Boardwalk Resort and Beach Club Resort, so your travel time will be longer. But we love this option due to the endless sights you get to enjoy!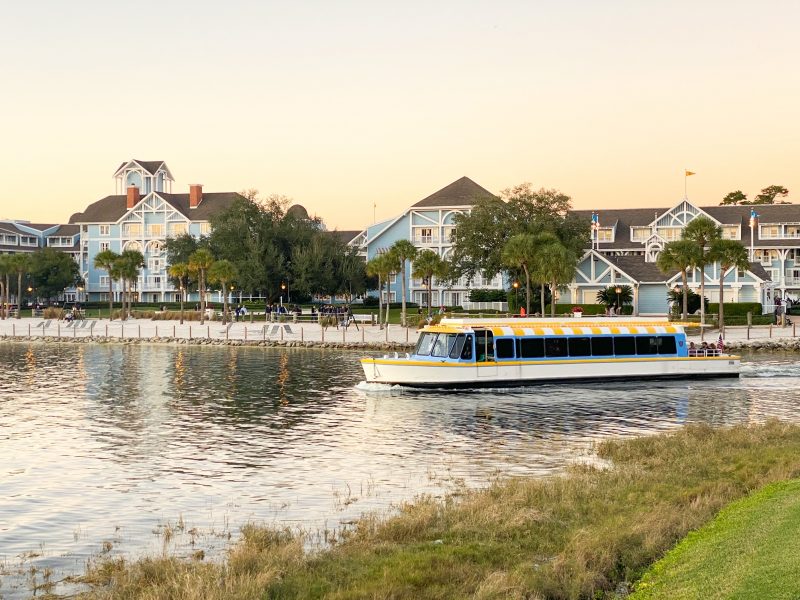 Walking from Epcot to Hollywood Studios
If the Epcot to Hollywood Studios transportation options aren't sounding appeal to you, go ahead and walk! These are the only two theme park that have a pedestrian walking path between them.
The walk itself is lovely– right by the water! It is a great way to get in some extra steps, and it is a 20 minute break from crowds and long lines. On those super hot summer days, however, it does get toasty, as there is no coverage around.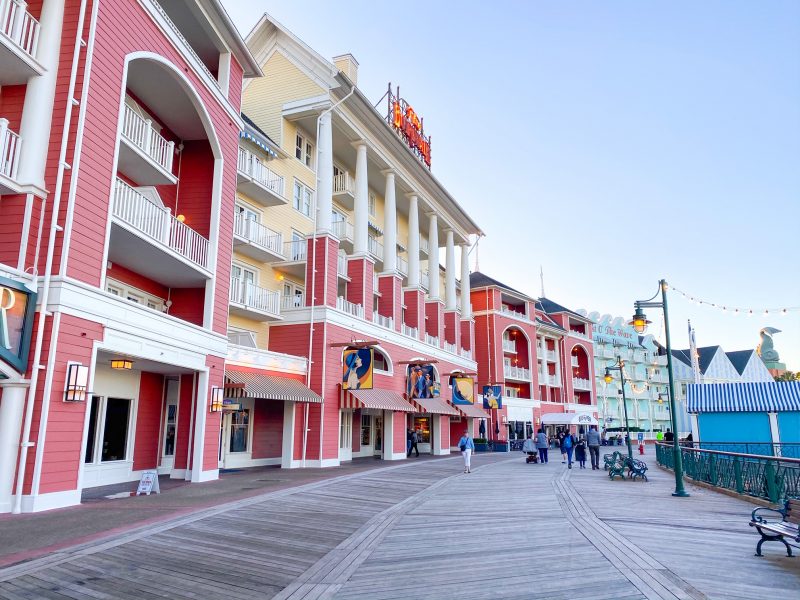 Uber/Lyft From Hollywood Studios to Epcot
Whether you want to go to Studios from Epcot, or Epcot to Studios, ride share options are always a sold option. Ride sharing is easy to use and navigate in the parks.
There are infrastructures built for pick up and drop off of both parks. For example, if you are going to Epcot, you'll be dropped off by the bus drop off area of Epcot. The park is then right to the left!
Hollywood Studios tends to be the easier park to get to with ride share options. The apps take you to the main parking lot , which makes transportation super easy! Just don't forget that this is not complimentary, and it will add up in price over time!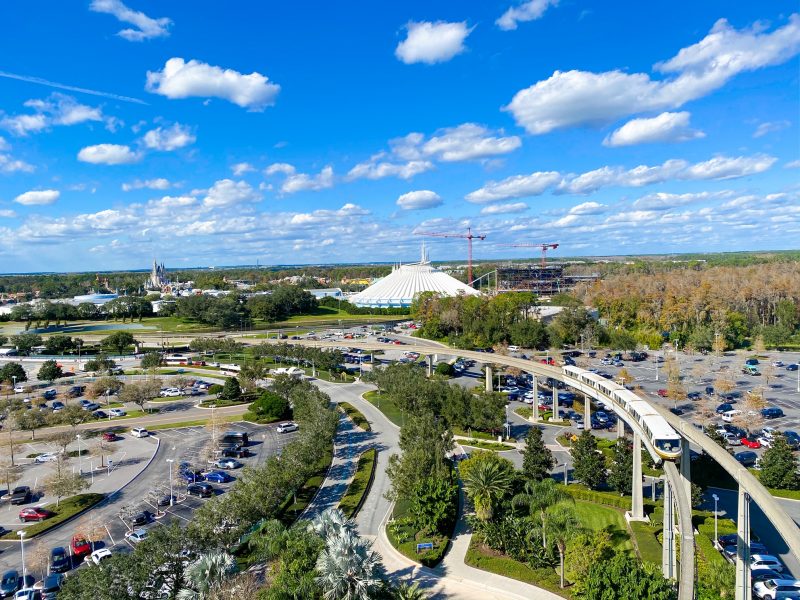 Driving Yourself Between Parks
Driving from Epcot to Hollywood Studios is always an option! It is one of the simplest modes of transportation as it is straight forward. Just put in Hollywood Studios in your GPS! Or follow the giant road signs.
You'll arrive there in about 8 minutes, as it is a 4 mile distance. You won't have to pay for parking again, but do consider that you will have to find parking if you park hop. But this doesn't cost anything and doesn't take a lot of time. Plus, if your car is in the lot of the park you are ending in, life becomes a lot easier at the end of the night.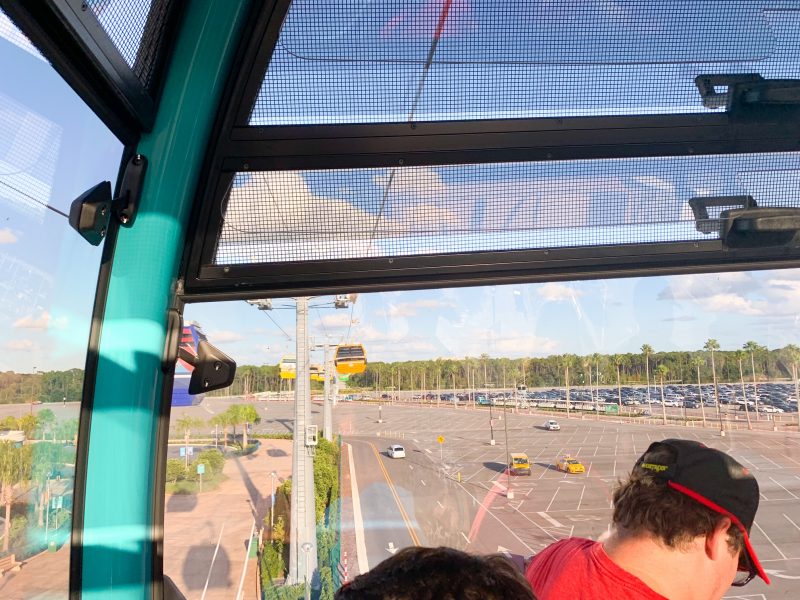 And there you have it, folks! Getting from park to park has never been easier. Whether you want to ride share, take a complimentary ride, or drive yourself, there are options. Factor in time, distance, your wants and needs for your party, and decide how to travel. No matter what, you'll have fun!