If you are looking to bring Disney to you, the Epcot Violet Lemonade recipe is a perfect way! In case you aren't familiar, Violet Lemonade is a fan-favorite drink that can be found at Epcot's Flower And Garden Festival!
Of course, at the festivals, the Epcot violet lemonade is quite expensive, but you can bring the magic home to your house for just a few dollars!
In order to make the Violet Lemonade just like Epcot, you are going to have to have a blender so that you can puree the ice! You need that smooth slushie texture in order to achieve the taste you are looking for!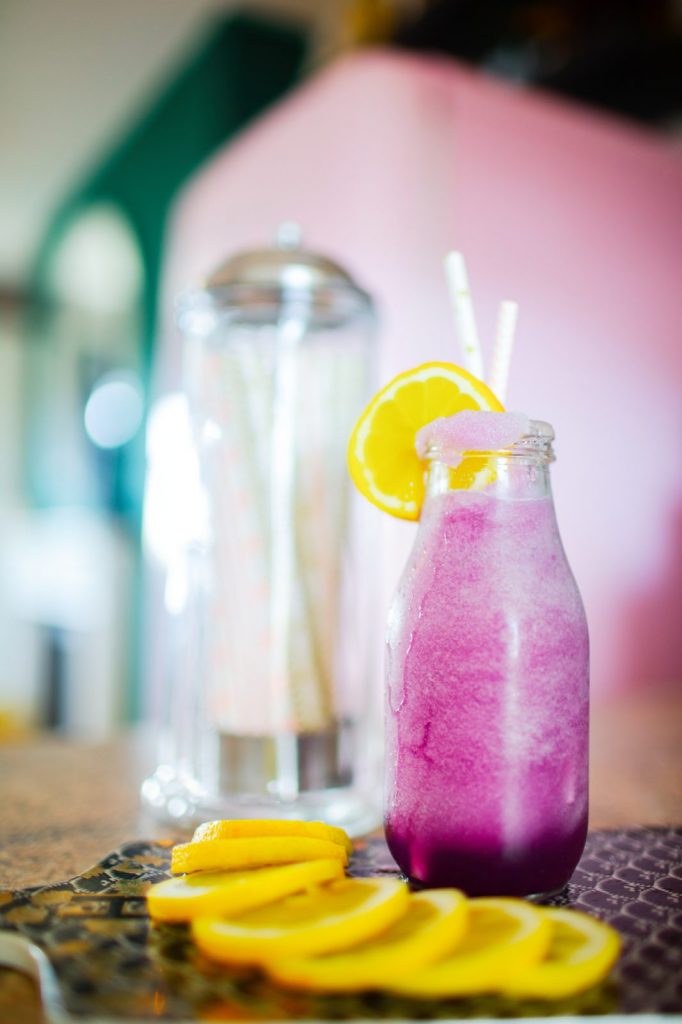 Where To Buy The Violet Syrup For The Epcot Lemonade
The only way to make a legit Epcot violet lemonade recipe is to buy your violet syrup online. This is NOT a lavender lemonade recipe, this is violet, a totally different flower!
At this time, there are NO Monin Violet syrups on Amazon, just lavender syrup. This is not correct so please don't buy the lavender as it won't be authentic to Epcot's recipe!
You can Buy The Violet Syrup here! You are going to want to get Monin Violet Syrup for the best taste.
Again, Amazon does not currently carry Monin Violet Syrup, just lavender. Do not make the mistake of getting the lavender syrup!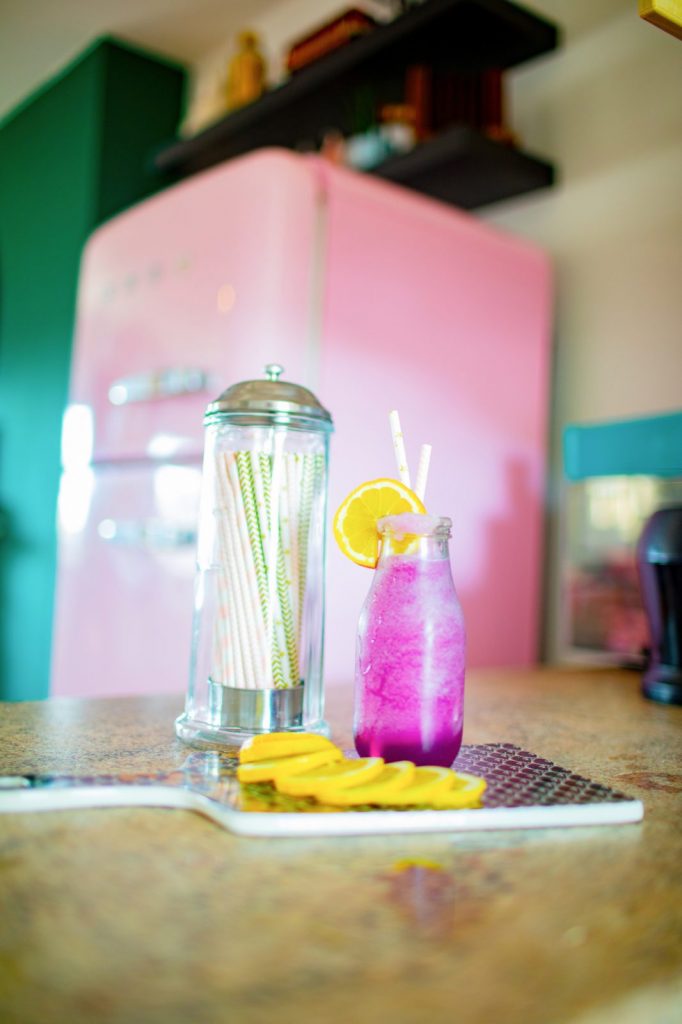 How To Make An Adult-Version Of Epcot's Violet Lemonade
If you are missing Drinking Around The World, go ahead and add some liquor to the mixture for a tasty blended adult beverage!
I recommend vodka as it has a neutral yet strong flavor, but you can add in your favorite liquor of choice!
Other liquor options that work well are tequila and rum, but I still suggest vodka because it accents the Epcot violet lemonade recipe better than other liquors.
You will want to make the recipe the same as explained below, but you will want to add in about 2/0z or 1 shot of vodka per person who will be drinking it!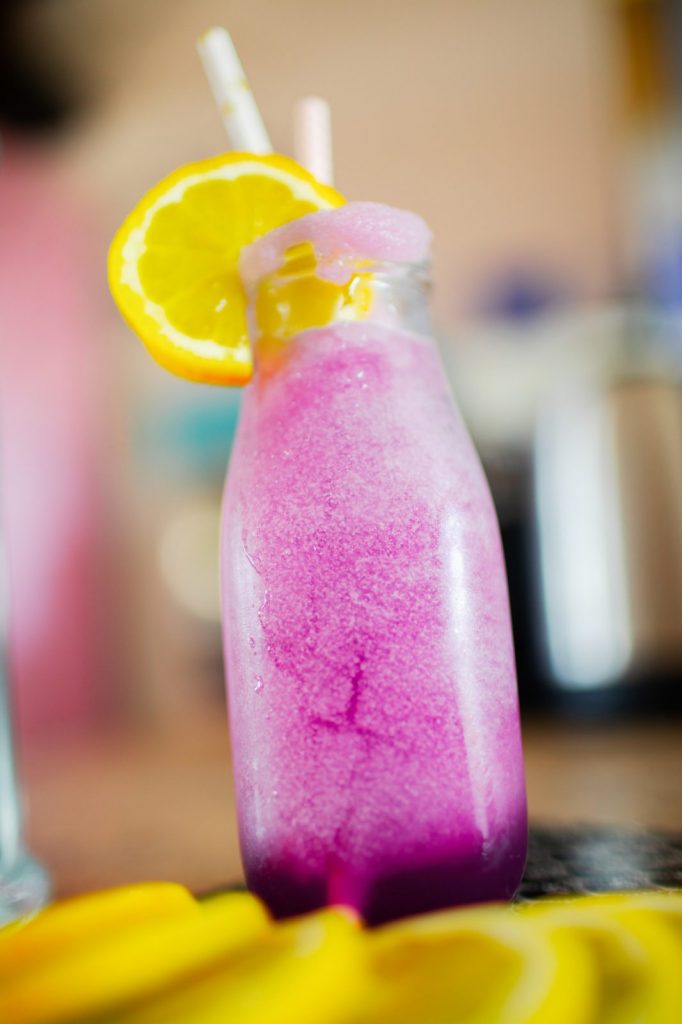 How To Make The Epcot Violet Lemonade
Making the Epcot violet lemonade is so easy! It is the perfect way to bring the magic home to your family!
All you are going to want to do is mix your lemon juice, violet syrup, and ice in a blender and give it a good whir until it is combined like a slushie!
The amount of violet flavor you use is up to you as it is very sweet and strong, but I recommend about 1 tablespoon.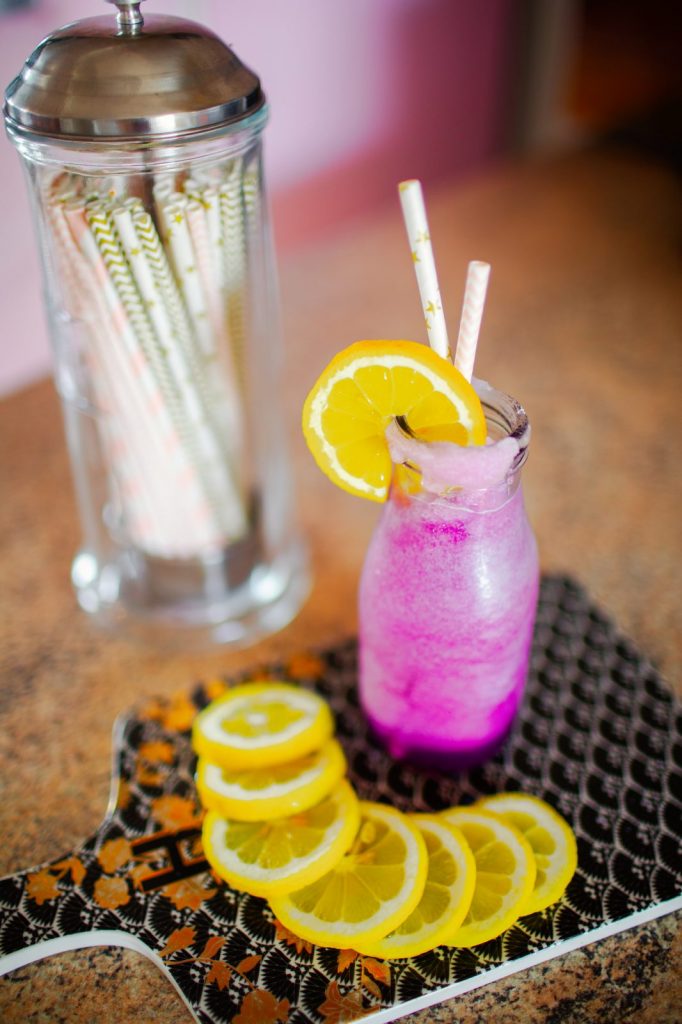 Again, the amount of ice depends on how much you are making, but to make two smaller glasses or one large one you can use 16-25 ice cubes, depending on the size!
If you want the violet/purple color, you are going to have to use food coloring to achieve that look!
You can Buy Purple Food Coloring from Amazon for super cheap, but it won't change the flavor of your drink at all, only the color!
If you want that authentic Epcot violet lemonade look, you will want to use food coloring. If you don't care about the color and only want the taste and want to make your drink a little healthier, you can leave it off!
Please comment if you make the violet lemonade and let me know if you loved it!
Yield: 2 Medium Glasses Or 1 Large Glass
How To Make Epcot's Violet Lemonade Recipe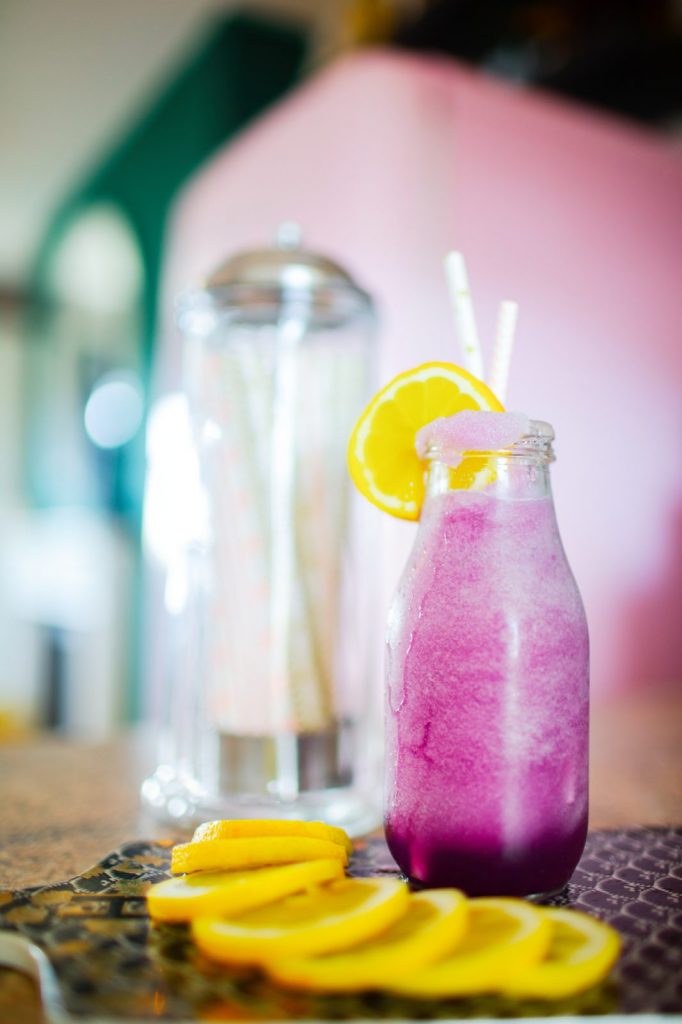 Learn how to make authentic Epcot Violet Lemonade, straight from the Flower And Garden Festival! You can even add liquor to make it a boozy refresher or leave off the food coloring for a healthier drink!
Ingredients
7 ounces/200ml Fresh Lemon Juice
1-2 Tablespoons Monin Violet Syrup (more to taste)
16-20 Ice Cubes
Purple Food Coloring (optional)
Instructions
Add lemon juice, violet syrup, and ice cubes to a blender. Blend together until smooth, like a slushie. Taste your mixture and add more violet syrup to taste.
If you are using food coloring, add it in and give your blender a whirl to combine.
Serve garnished with fresh lemons!