If you're looking for the easiest way to get from Epcot to Magic Kingdom then look no further! I personally love park hopping. There is nothing better than starting the day in one park, and moving to another for a good night show or a nice dinner.
We are here to help you figure out what form of transportation is the easiest, fastest, and most accommodating for you and your trip! So, sit tight and learn the best tips and tricks of how to get from Magic Kingdom to Epcot!
We've broke down each type of travel option from Magic Kingdom to Epcot, and vice versa. This way you can choose the best way that is fit for you and your magical visit! Happy travels!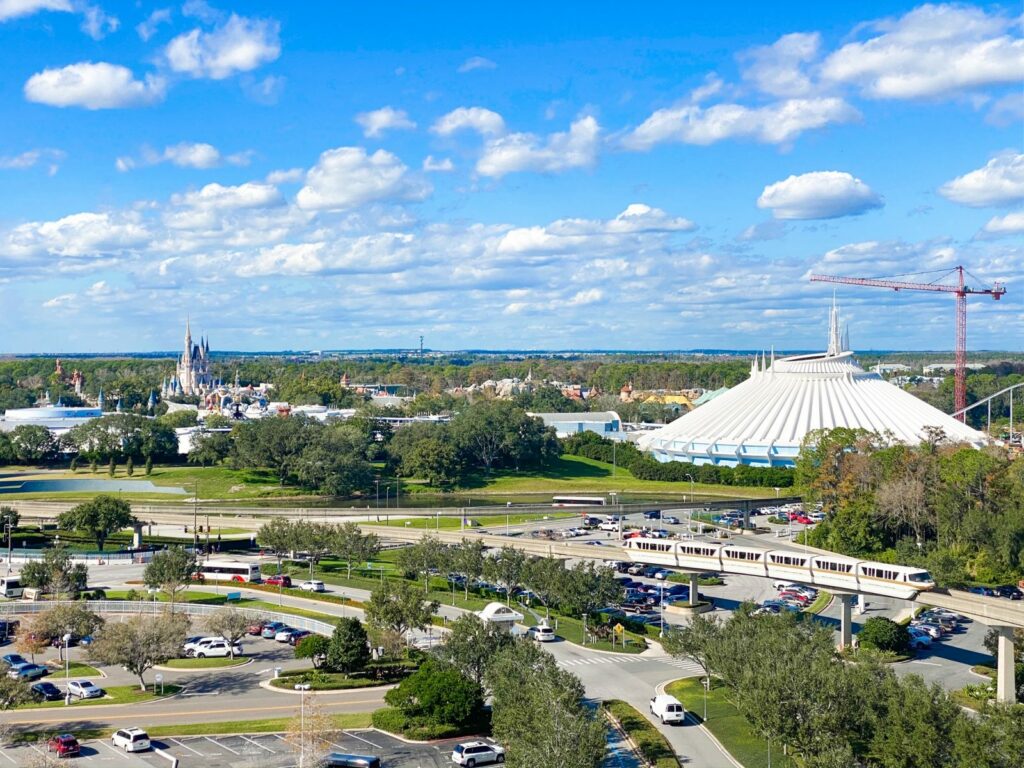 How Far is Epcot From Magic Kingdom
If you are looking for exact milage, Epcot is approximately 4 mile away from Magic Kingdom. To drive this from parking lot to parking lot would take you about 15 minutes, give or take some traffic.
However, instead of hopping your car, there is other Epcot to Magic Kingdom transportation you may want to check out! Don't waste time driving when things like the monorail exist.
Remember, when Disney was first opened in 1971, the resort's transportation was built around Magic Kingdom. Thus, you can get to many places from the iconic castle!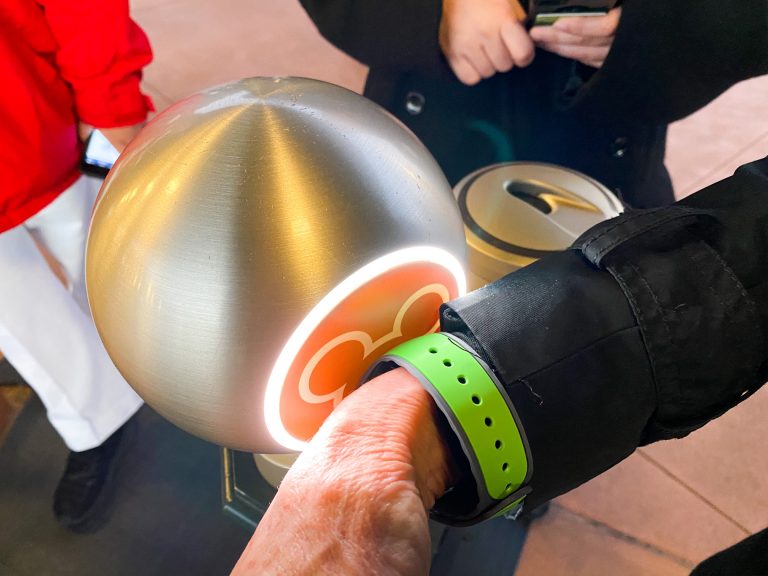 Transportation Options for Getting to Magic Kingdom From Epcot
There are several different options for transportation from Epcot to Magic Kingdom. This includes:
Monorail
Disney Bus Service
Driving
Ride Share/Uber
Minnie Vans
Boat
Skyliner (although this and the boat are not the easiest or quickest form of transportation).
Taking the Monorail Between Magic Kingdom and Epcot
Park hopping between Epcot and Magic Kingdom is one of the best park hopper combinations one can take advantage of. This is merely because of Disney's monorail system! We love how quick and efficient this is: it is reliable and favorable compared to other options.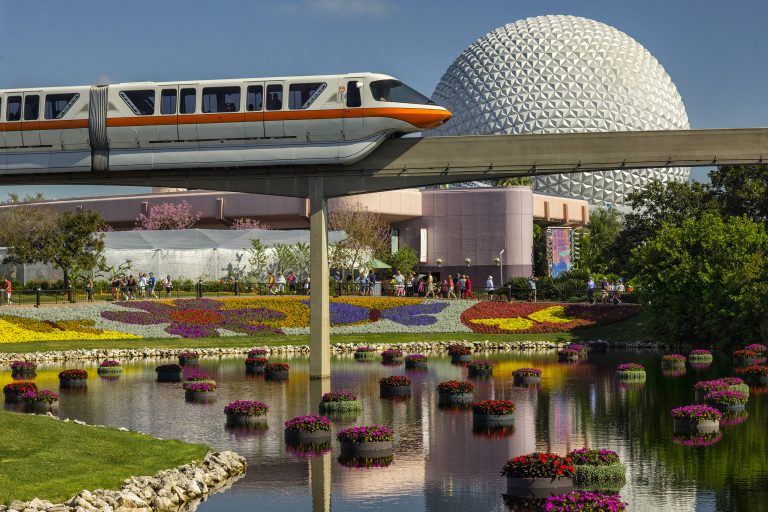 Option 1: Magic Kingdom Monorail Transfer to Epcot Monorail
Epcot to Magic Kingdom transportation has never been easier! With the monorail, you can take a direct transfer from park to park. However, it may not be as direct as a route as it first appears. The Epcot to Magic Kingdom Monorail requires the Walt Disney World Monorail.
For this transportation, you'll need to board the Monorail at the Magic Kingdom station or a watercraft at the dock. These are both located outside the park's entrance.
From there, you will transport to the Ticket Center, and THEN board the Epcot line of the Monorail, which will take you directly to the station located at Epcot's entrance.
When taking the monorail from Epcot to Magic Kingdom, simply exit the park at the Future World Entrance (closest to Spaceship Earth). This will take you to the Transport and Ticket Center.
From there, you can take another monorail or hop on the ferry to get to the entrance of Magic Kingdom! Do note that there are two lines (which will later be talked about), so know you may be stopping at a few resorts on your way in.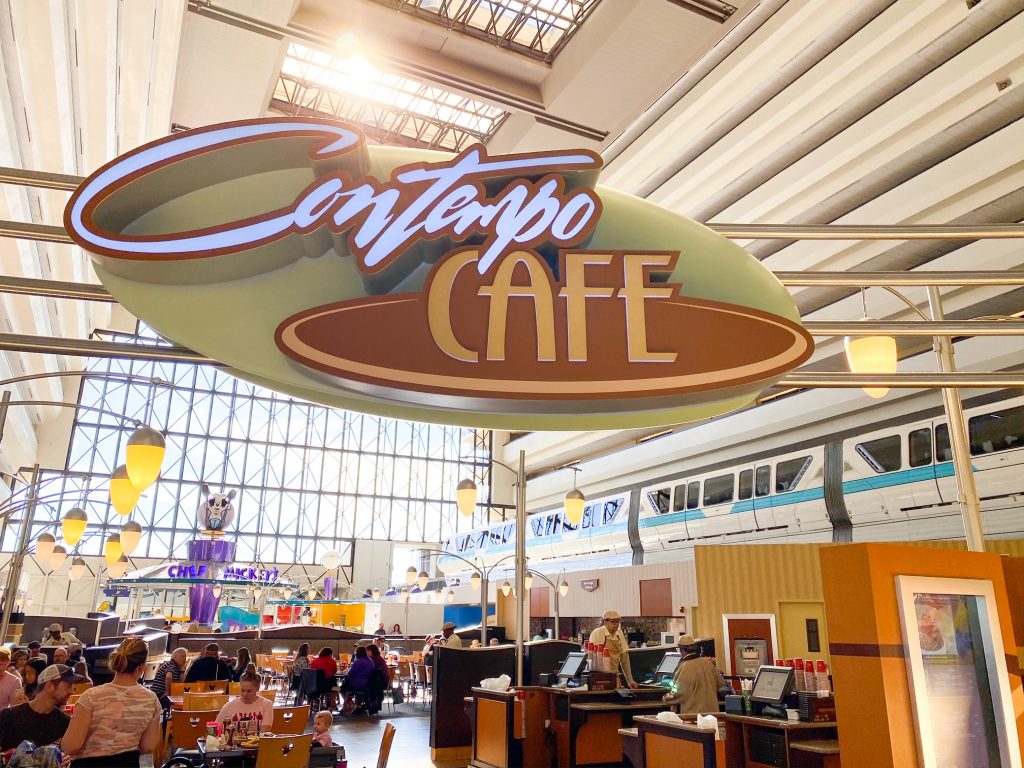 Option 2: Take the Magic Kingdom Boat Transfer to Epcot
As mentioned earlier, it is easier to do a direct travel from Epcot to Magic Kingdom. But when you are doing Magic Kingdom to Epcot, you may want to consider the ferry option.
Taking the ferry or boat to TTC will allow you to transfer onto the Epcot monorail, but this does take a bit more time! But in the same breath, I always love the relaxing views of the Seven Seas Lagoon, and the feel of the boat. It's a magical form of transportation!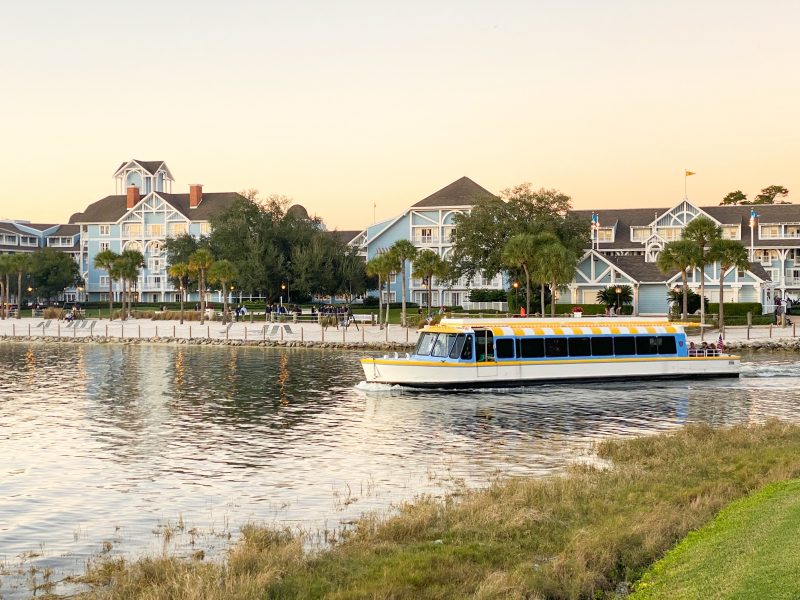 Option 3: Magic Kingdom Resort Monorail to Epcot Monorail
If you decide to take the Magic Kingdom Resort Monorail to Epcot, be careful! There are two different monorails! There is one direct transportation service that will not stop at any resort. However, there is also one that will stop at a variety of different resorts. This is great if you want to stop and explore some of the hotels, but if you want to get from park to park quickly, choose wisely.
It is also important to recap: if you are going TO Epcot, you will only be stopping at one resort or hotel. But if you are going FROM Epcot, you will be stopping a two hotels! Plan accordingly!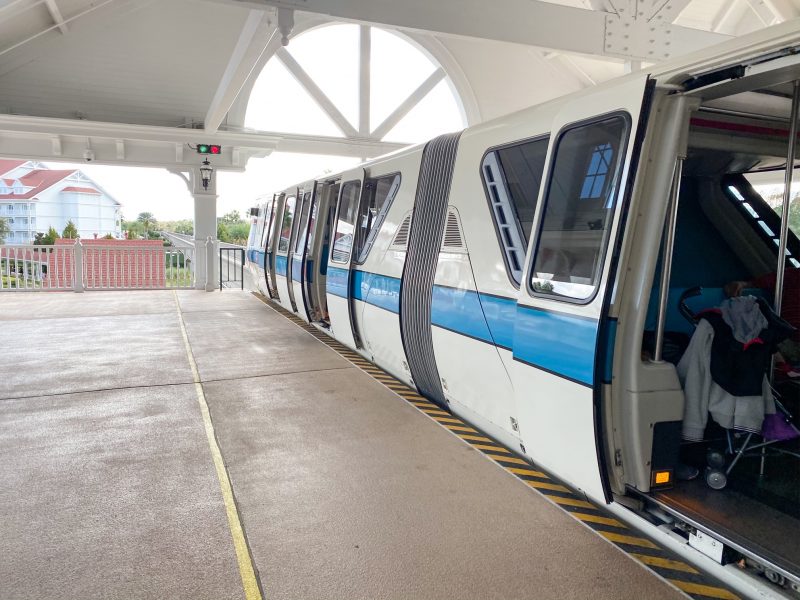 Bus Between Epcot and Magic Kingdom
If riding the monorail isn't your thing, you can take easy and free transportation via bus! In order to hop on a bus, walk from Magic Kingdom to any of the resorts around the Seven Seas Lagoon. This includes the Contemporary, Polynesian Village or the Grand Floridian. If you are leaving from Magic Kingdom, the Contemporary will be closest to you!
From the resorts you can hop on a bus! But there is also a second option if this appeals to you and fits your needs. You and your party can take a bus from Magic Kingdom to the BoardWalk Inn. From there, you can walk or take a boat ride over to Epcot. You will enter through the World Showcase this way, right by the EPCOT International Gateway! A different option, although a bit lengthier in time.
The buses usually run from 6:30 AM until 2 AM. At peak hours of the day, the buses will run every 20 minutes or so! This is your most expansive option of transportation for park hopping!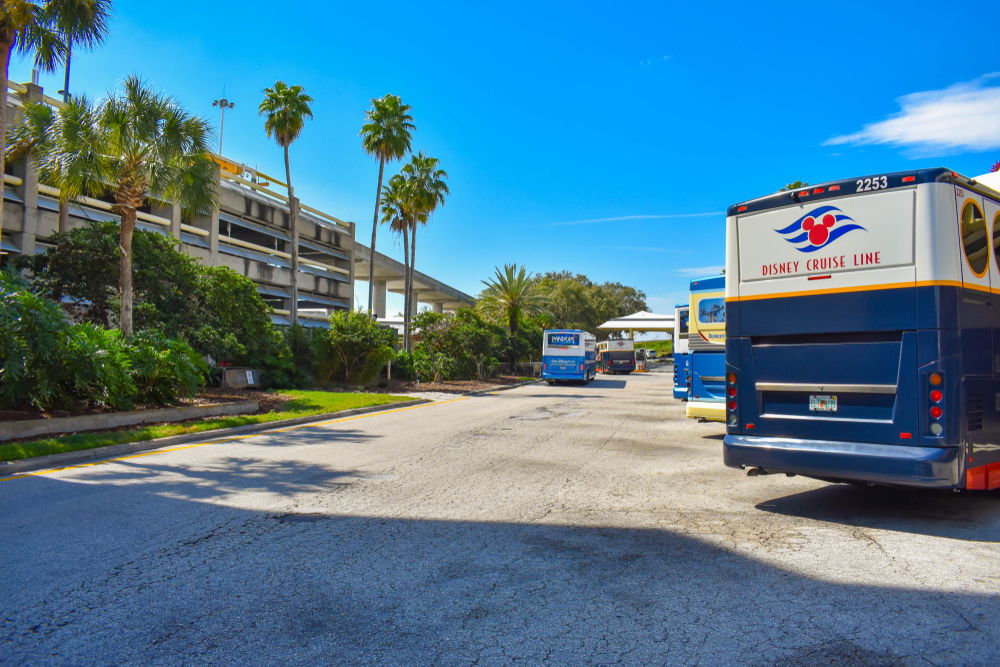 Uber/Lyft From Magic Kingdom to Epcot
Unfortunately, renting an Uber or a Lyft will obviously cost you money. But it may be cheaper than driving than parking fees! However, even with rideshare options, you will still need to take the Monorail or Watercraft from Magic Kingdom to the Transportation Ticket Center.
Rideshares will not pick you up at the parks! There is a designated Uber and Lyft area for you to wait at. This honestly feels like one of the most expensive and time consuming options since you have to take the rideshare and the monorail to get to the ticket center. But if it fits for your needs, go for it!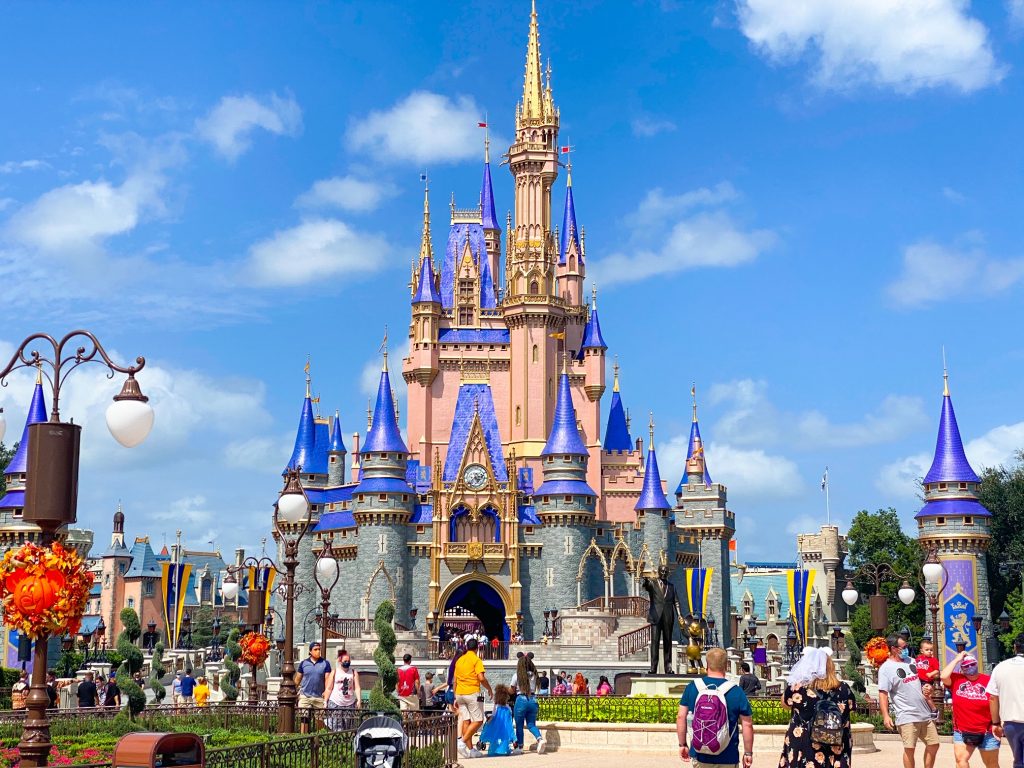 Driving Yourself Between Parks
Driving yourself is always an option! We do want to stress that driving from Magic Kingdom to Epcot will still require you to take a Monorail or walk about 30 minutes or so to get to the Transportation and Ticket Center. This is where MK's parking lot is located.
From there, you will have to find your car and drive the four-plus miles to Epcot. This is a good option if you want your car to be at the park you will end your day at! But it also takes some traveling time. And it is important to note that you only need to pay once for parking, even if you are visiting multiple parks on the same day!
If you decide that driving is best for you, make sure that you are also aware that the MK parking lot will require you to still take the ferry or monorail to the main park! Your parking lot is by the Ticket Center. So adjust for extra transportation time if needed.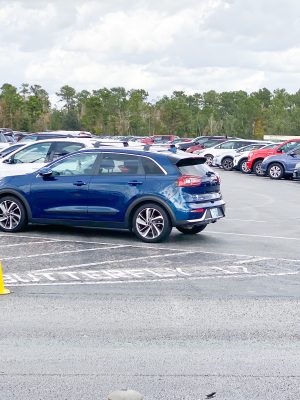 And there you have it, folks! Getting from park to park has never been easier. Whether you want to ride share, take a free ride, hop on a bus, stop and visit some hotels on the monorail, or what not, there are options. Consider the time, the distance, and your needs as a party traveling from park to park. But either way, enjoy!