Planning a trip to Disney can be quite expensive. The park tickets are already quite pricey, and your little ones will likely beg for more Disney trinkets inside of the park. But after purchasing the park tickets, you might find yourself pinching pennies every way you can, and those Disney toys and souvenirs just might not be in the budget. A trip to Dollar Tree can help with that.
There are so many useful items at Dollar Tree for a trip to the Disney parks. There are both Disney-themed items and practical items that you simply may have forgotten to check off your Disney packing list. So use your budgeting skills at Dollar Tree to stock up and create fun Disney bags for your kids during the day at the park.
33 Useful Things To Buy From Dollar Tree Before Disney
Glow Sticks
Just before the night show at the parks, Disney vendors will roll out their carts full of glow-in-the-dark items. To kids, these colorful gadgets are magical must-haves. To parents, they are absurdly expensive. An easy solution to this problem is to buy glow sticks and glow bracelets from Dollar Tree before your trip to the park. Then, your little ones will be able to swing their glow sticks around all night, and you'll be able to stick to your budget!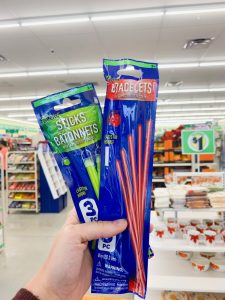 Disney Magic Towels
Disney is a magical place filled with princesses, pirates, and even a wooden boy named Pinocchio. Why not give your children a little piece of handheld magic? A Disney magic towel. Let your kids stare in awe when they plop this unassuming piece of cloth into some water and watch it as it grows and grows right before their eyes!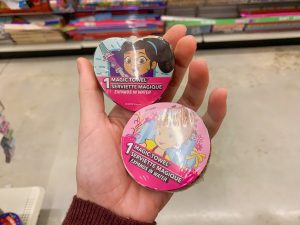 Disney Coloring Poster 
Dollar Tree has also stocked up on huge Disney coloring posters. So whenever there's some downtime during your day at the park – say, while waiting in line – you can just whip out the coloring poster to keep them occupied.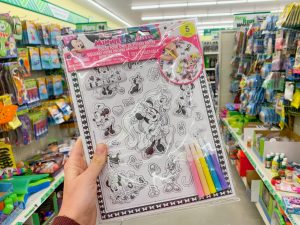 Disney Coloring Books
If you want multiple pages of coloring entertainment instead of just one, Disney coloring books are a good alternative to a Disney coloring poster. And – surprise, surprise – Dollar Tree sells those too!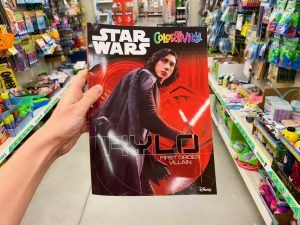 Disney Crayons
Of course, your kids will need something to color their Disney coloring posters and books with. Luckily for you, Dollar Tree also has Disney crayons on its shelves!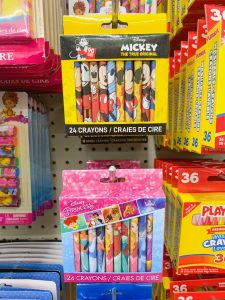 Disney Markers
Not only can the Disney markers from Dollar Tree be used to fill in the Disney coloring posters and books, but they can also be used for the Disney autograph books! While many times the Disney autograph books come with pens, those pens often get lost. Plus, what kid doesn't want their autograph book to be filled with a rainbow of signatures from their favorite Disney characters?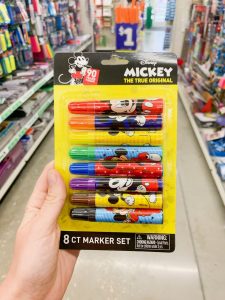 Disney Stickers
Who says that the Disney coloring posters and books should only be adorned with crayon wax and marker dye? Disney stickers can be great, entertaining additions to these creative sources of entertainment.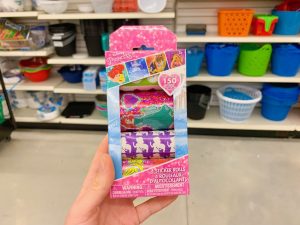 Disney Play Packs
If you want a combination of coloring pages, stickers, and more, a Disney play pack may be the perfect form of entertainment for your young children. So stop by Dollar Tree , pick a couple of them up, and pack them for your day at the park.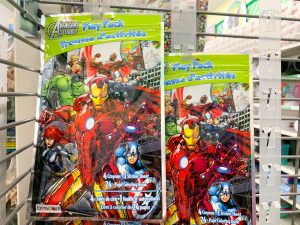 Disney Bubbles
The vendors at the Disney parks often sell fancy $20 gadgets that automatically blow bubbles. But half of the fun of blowing bubbles is blowing them yourself! Dollar Tree sells both the long narrow container filled with bubble soap and the traditional small container filled with bubble soap. If you're lucky, they might even have Star Wars-themed bubble containers!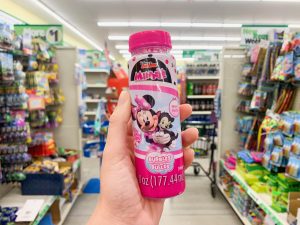 Disney Balloons
Disney vendors are always trying to catch kids' attentions. Between the glow-in-the-dark gadgets, bubble blowing machines, and beautiful balloons, how could they not? We already know that Dollar Tree has suitable glow-in-the-dark and bubble alternatives, and they also have Disney balloons! Find one with your little one's favorite character, and it'll make his or her day!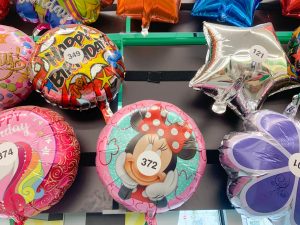 Floaties for the Pool
If you're visiting the Disney parks with your kids, there's a good chance that you're staying at a kid-friendly hotel – more specifically, one with a pool. To make sure your kids are having a blast Dollar Tree sells pool floaties in the coolest of shapes. So even when you decide to take a day off from the park, your kids can still be having the times of their lives.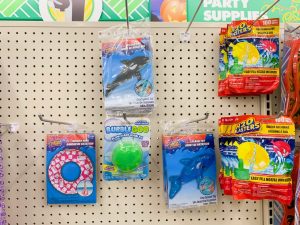 Disney Jump Rope
Looking for a Disney souvenir for your kids to get endless joy from at home? A Disney jump rope from Dollar Tree is a good option. Then, when your trip is over, your little ones will have a great Disney toy to play outside with.
Disney Pacifier
While a Disney jump rope might be the perfect Disney souvenir for slightly older kids who can actually jump rope, the littlest children won't be able to make use of that particular souvenir. Instead, a Disney pacifier will work quite well.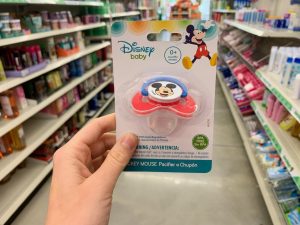 Plastic Straws
Because Disney is going plastic free, it is getting rid of everything from plastic bags to plastic straws. But if you're children are more likely to stay hydrated with the use of a colorful straw, consider buying a budget-friendly pack from Dollar Tree before you head into the park.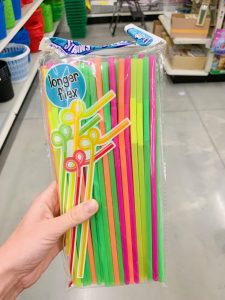 First Aid Supplies
Cuts, scrapes, and bruises are bound to happen with little ones running around the happiest place on earth. So take a tip from The Lion King song and be prepared. Stock up on first aid supplies like Band-Aids, antibiotic ointment, and children's Advil from – you guessed it – Dollar Tree.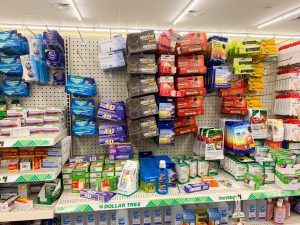 Batteries
From handheld fans to automatic bubble blowers, there are many gadgets around the Disney parks that require batteries. So be sure to stock up on this essential before your time at the park.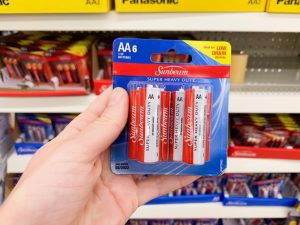 Disney Reusable Water Bottles
Save the planet and get a souvenir at the same time with this Disney reusable water bottle! Plus, it's a great way to make sure your kids stay hydrated during your packed Disney day. They'll definitely be more likely to drink some water if it's stored in a water bottle covered in their favorites characters.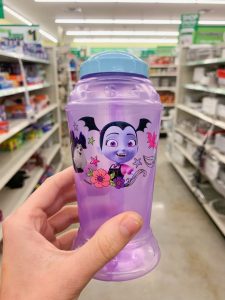 Plastic Sandwich Baggies
Plastic sandwich baggies are some of the most useful items at Dollar Tree for a day at Disneyland or Disney World. They can store snacks, crayons, and even your phone if you don't want it to get wet on the water rides!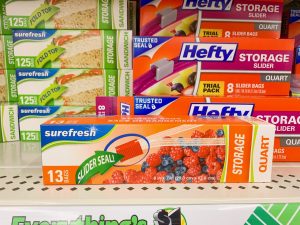 Snacks
A day at a Disney park can get significantly more expensive due to food prices. Sure, a warm churro here and a frozen lemonade there might not seem like a lot, but at the end of the day, you'll be surprised how much you spent on theme park food. Instead, stock up on snacks from Dollar Tree before you head out! Granola bars are always a tasty, filling option.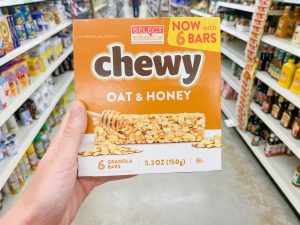 Snack Containers
Certain snacks simply won't fit in a plastic sandwich baggie. Or they'll get squished by other nearby objects. Snack containers are a great alternative to store cheese sandwiches or some fresh fruits.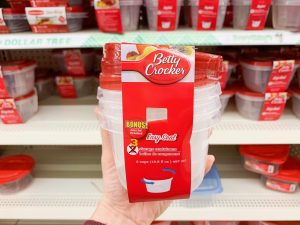 Cold Pack
In the hot sun, you'll want to protect your food and drinks from the heat. After all, isn't a nice refreshing guzzle of water so much better than chugging down some lukewarm water? Purchase a cold pack or two from Dollar Tree to keep your refreshments chilly throughout the day.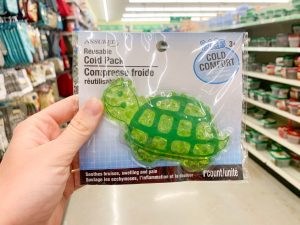 Disposable Silverware
During the day at the park, you may end up going out to eat. Odds are your little ones won't finish all of their food when the adults do, but they'll want to eat it later. So you'll pack it up in your snack containers and store it alongside a cold pack if necessary. Then, when your little one feels a rumbling in his or her tummy, you'll be prepared with a set of disposable silverware for him or her to finish up the meal.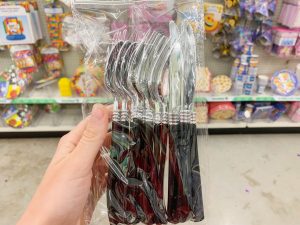 Kid's Sunglasses
Both Disneyland and Disney World are located in quite sunny places. To protect your little ones' eyes from harmful UV rays, purchase some sunglasses before your day out in the sun.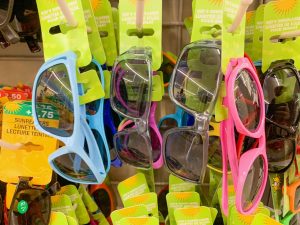 Removable Hooks
Hotel rooms honestly don't have enough hooks for all of the family's wet clothing. Between days at the pool and days at Disney's water parks, there will be tons of items that need to be hung up to dry and nowhere to put them! That's when some reusable hooks from Dollar Tree will become invaluable.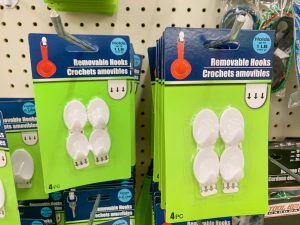 Super Glue
Sometimes things happen. Flip-flops break. Sunglasses get sat on. An easy solution to get you through the rest of the day: super glue. Just squeeze it onto the broken part of the item, let it dry for a few minutes, and continue on your day at the happiest place on earth as planned.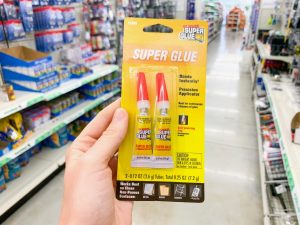 Night Light
Hotel rooms can be quite dark sometimes – too dark for your little one's liking. Purchase a cheap Disney-themed night light from Dollar Tree, and your problem will be solved!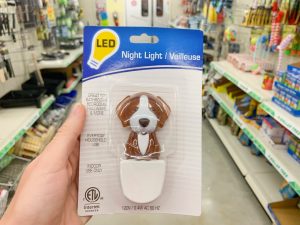 Extension Cord with Multiple Outlets
If you're traveling to Disneyland or Disney World with your whole family, there will be a lot of electronics that need charging. Odds are, there will be more electronics than outlets in your hotel room. To solve this problem, head to Dollar Tree and buy an extension cord with multiple outlets!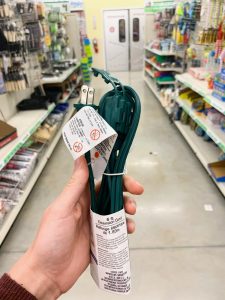 Earbuds
The long car rides and plane rides that are sometimes necessary for a trip to Disneyland or Disney World can be quite boring for kids. To keep them entertained, you may end up playing one of their favorite shows on your phone or tablet. To stop this from being distracting to everyone else, a pair of earbuds becomes quite helpful.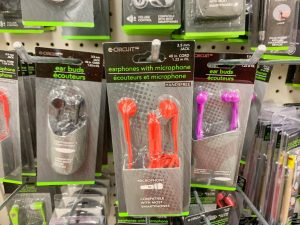 Hand Sanitizer
Kids touch a lot of things. The pole barriers in the lines. The ride seats. Sometimes even the little details of seashells or animal footprints that Disney puts on the ground. Needless to say, your kids' hands probably need a good cleaning, especially before a meal. A small bottle of hand sanitizer will prove to be very handy in these situations.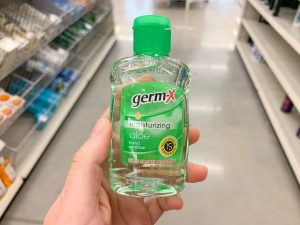 Toothbrush
Sometimes when you're packing for an exciting trip (like one to Disney World), you'll forget to pack something important, like a toothbrush. It happens. But don't fret! Dollar Tree's got you covered!
Mouthwash 
So you forgot to pack mouthwash too? No problem! Just make a trip to Dollar Tree!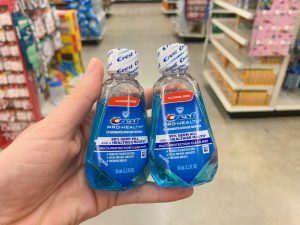 Reusable Bags
Now that you've gotten all of these lovely Disney-themed items from the Dollar Tree AND stayed on budget, you'll need something to store it in. Why not a reusable bag? It's convenient, eco-friendly, and, if you're lucky, also Disney-themed.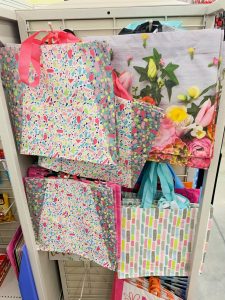 Fluffy Socks
The resort, car, or plane may be chilly! What better place to pick up fluffy socks than the dollar tree? The quality is surprisingly decent and they come in all sorts of colors and designs!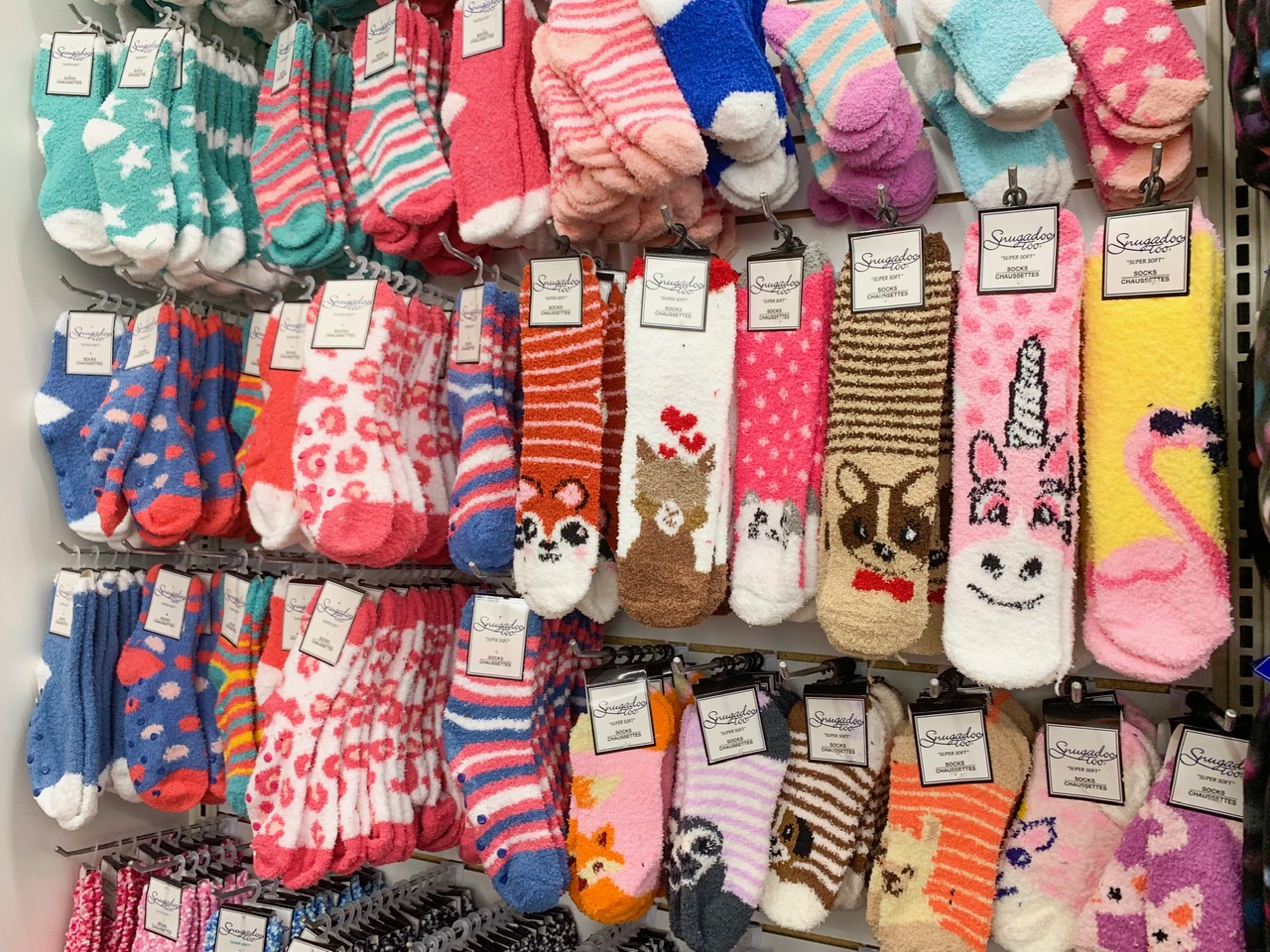 I hope you enjoyed reading about all of the useful items you can buy from Dollar Tree before heading to Disney. What do you think? Is there anything else that you think should be added to this list? As always, if you have any questions, I am more than happy to answer them for you! Thank you for reading! 
Pin this post: