Bet you never even CONSIDERED the fact that you would have to prepare your PHONE for Disney! That is okay, that is why I am here! These are a few simple tips and tricks that will make all of the difference when you are at Disney. They are probably so simple you won't even remember to do them, but if you do them now, you will thank yourself later when you are actually at Disney! Read on to discover exactly how to prepare your phone for your visit to Disney!
Love Disney? Come join our private Disney Facebook Group and share your photos and favorites and ask for tips and tricks!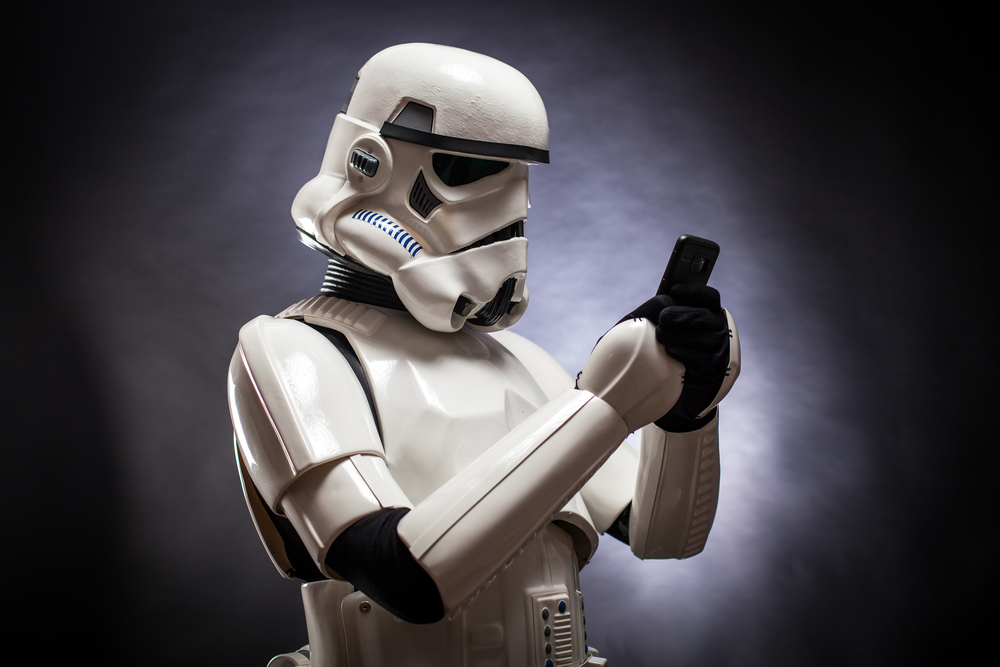 How To Prepare Your Phone For Your Disney Trip
Clear Space On Your Phone And Do It Now
Drop what you are doing and clear space on your phone! This is the #1 tip I have for preparing your phone for Disney! You are going to be making so many memories and you don't want to get the dreaded "out of space" pop up that so often happens when you are pushing the limits on your phone storage!
Think….you will be enjoying a ride or memory at Disney and suddenly you are out of storage space just as the moment is perfect! AHHH!!! AVOID THIS by preparing your phone for Disney in advance!
Move photos from your phone to your computer or cloud drive. I personally use Apple iCloud for all of my photos so they upload automatically. This wasn't always the case but is a HUGE lifesaver now that I have done it! My mom loves this flash drive which you can get straight from Amazon for a fraction of the price of a normal drive. You can hook the drive straight to your smartphone and upload photos easily that way!
Next, you are going to want to delete old text messages and clear your browser cache. Old text messages take up a TON of storage space on your phone and are a huge pain! How do I know? Because this is a huge problem that I personally have! You will also want to go through all of your apps and see if there is anything you can clear off that you don't use. Chances are, there will be something that needs to be ditched!
Finally, go through movies and music downloaded on your phone. If you have kids, make sure they have watched all the TV shows you have downloaded and then delete any that aren't used anymore. As you go through each one of these steps, make sure to check your storage to see how much of a difference each step makes in clearing space!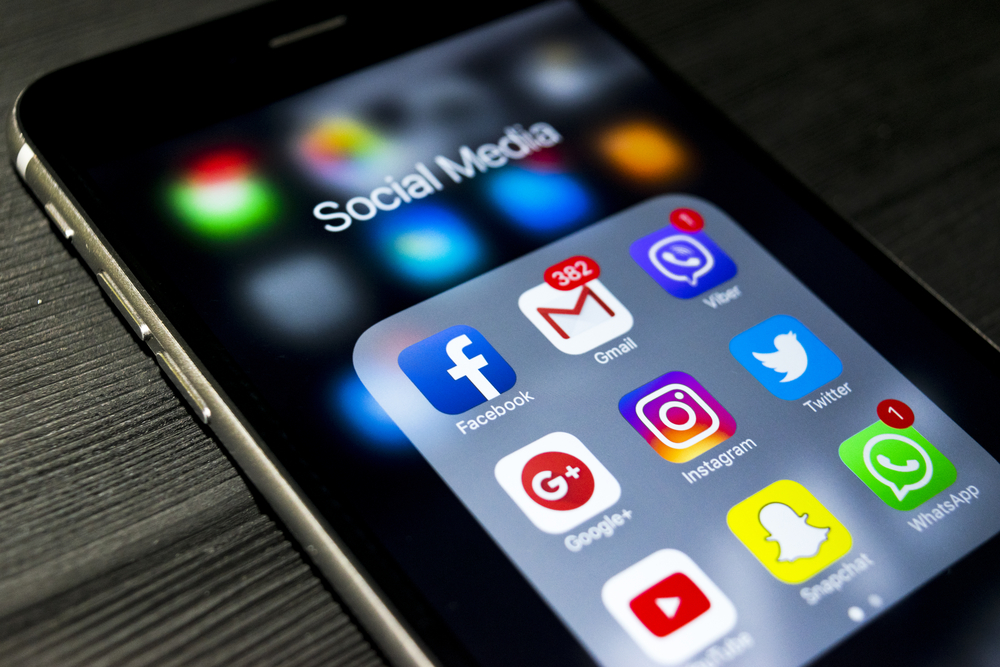 Make Sure You Have A Power Source (So Necessary!)
Whether you are going on one of the many parks at Disney, walking around Disney Springs for the day, or just swimming at the pool, your phone is probably going to die quickly. When planning your Disney packing list, make sure to purchase a portable power bank to bring along for the trip. Portable power banks generally cost from $10-$40 and will help you recharge your phone on the go. Please do not forget to add this to your Disney packing list, even if you aren't usually on your phone!
Sadly, phone batteries die all the time and you will be on your phone A LOT at Disney. This is a wonderful way to NOT be tied to an outlet during your vacation. Spend a little money now and thank yourself later when your phone is all charged up and ready to go throughout your vacation!
Avoid your phone dying by bringing a small power bank and you will thank us later! If there is one thing to add to your Disney packing list and something to consider when preparing your phone, this is it!
I specifically love and recommend Anker PowerCore 10000 and use it in all of my travels. I have used the suggestions listed above but this is what I currently travel with. It is a little more expensive but it is good quality and should be added to your Disney packing list if you have a smartphone!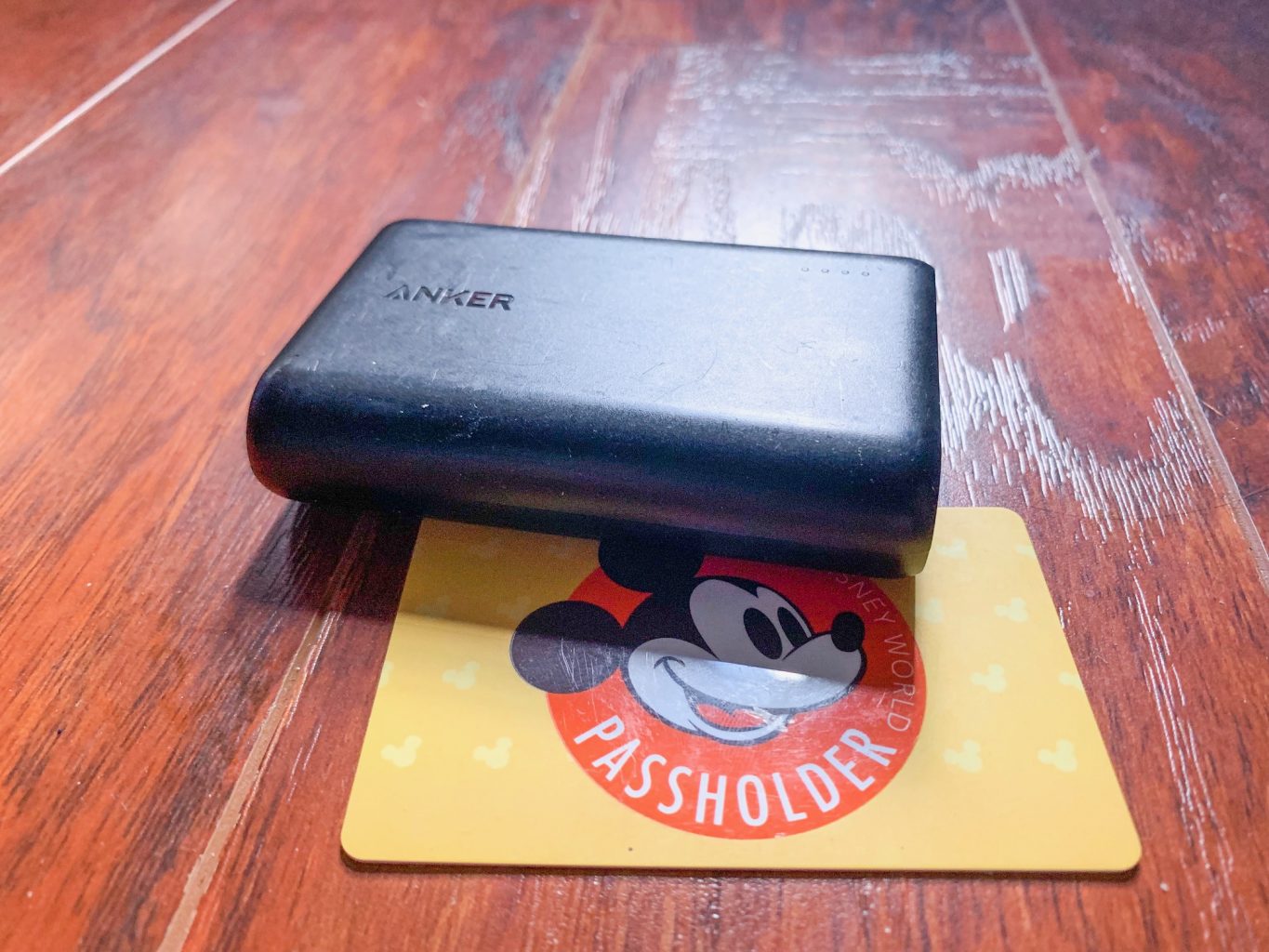 Protect Your Phone With A Waterproof Phone Case
If you are heading to Disney World, chances are you will see our famous Florida rain. Even if you aren't heading to Disney World, you will still probably be spending time by the pool or by water! PROTECT YOUR INVESTMENT in your $800+ phone by grabbing a super cheap and affordable waterproof phone case.
Waterproof phone cases are a must when preparing your phone for Disney. While the new iPhones are water-resistant, we don't want you taking that chance! We would rather you be safe rather than sorry with your phone: how else will you be able to update your social media apps, take photos and talk with loved ones back home? We highly suggest investing in a waterproof phone case. It will provide that extra layer of security and protection for your phone during all of your adventures at Disney!
Download These Disney Apps
I'm going to be honest, downloading apps on the go SUCKS! It is much better if you do it in advance with your wifi at your home. You want to be prepared and you don't want to have to download while you are walking around at Disney or busy doing something else. A little advance prep and your phone will be set to go by the time you reach the entrance gate!
My Disney Experience: This is THE app for Disney. This is Disney's official app and your home for everything Disney related. This is where you can make dining reservations, Fastpasses, and see the opening times for the parks. It is a robust app and a must-have!
We compiled a list of Every Map At Disney World [resorts, parks, waterparks and more] for your convenience in planning and understanding where things are located around the Disney World Resort. You can download these onto your phone OR use them in My Disney Experience which has this section built in!
Family Locator: Everyone in your family must be on the same phone plan and have this app downloaded in order for it to work. This way, you can keep track of everyone in your party and their exact whereabouts all from one app on your smartphone. If you have iPhones, enable "find my iphone" in the event your phone is lost or stolen.
Kenny The Pirate Character Locator: This isn't an official Disney-certified app, but it is a good one! This app allows you to see all of the character schedules in one place. Although My Disney Experience DOES have places to book Fastpasses to see characters, this app is just overall better at the job. You will really enjoy all of the insider tips that it offers.
Play Disney: The Play Disney app has interactive games and things to do while you are waiting in line at both Walt Disney World and Disneyland. This is a fun way to keep your party entertained while waiting in line or while walking around the parks!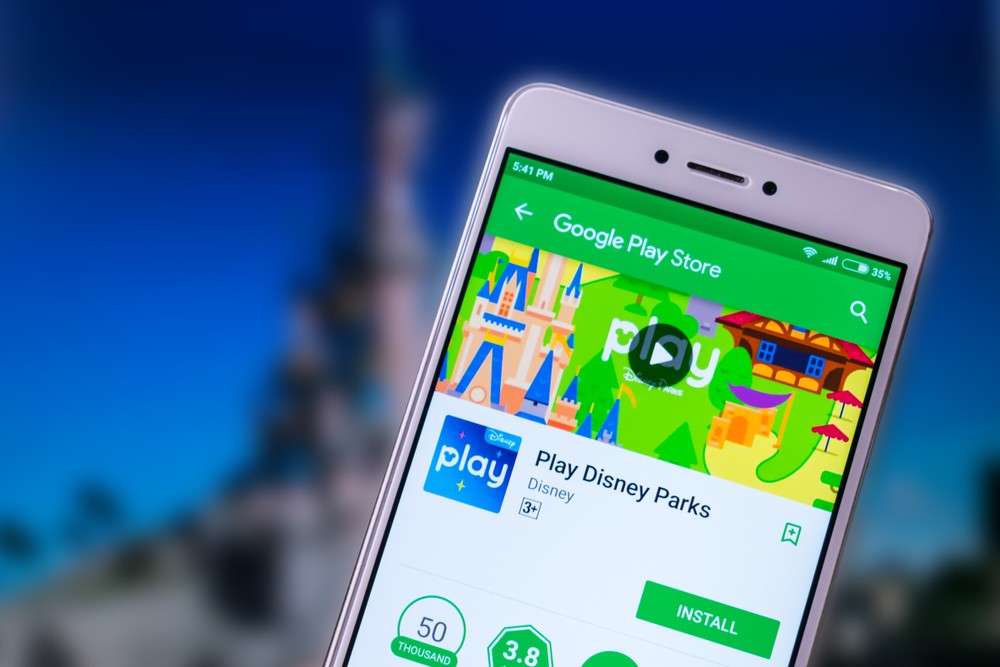 Take Screen Shots Of Your Dining Reservations And Fastpasses
Technology is picky! Sometimes it works and sometimes it totally does not! It is essential Disney phone prep to screenshot your Dining reservations AND fast passes from My Disney Experience app. I can't tell you how many times this app has crashed and I didn't have access to any of my reservations other than a screenshot I had taken earlier in the day. If the app crashes, make sure you have your screenshots handy so you know where to go and what to do! Technology isn't perfect so it is best to be prepared instead of sorry!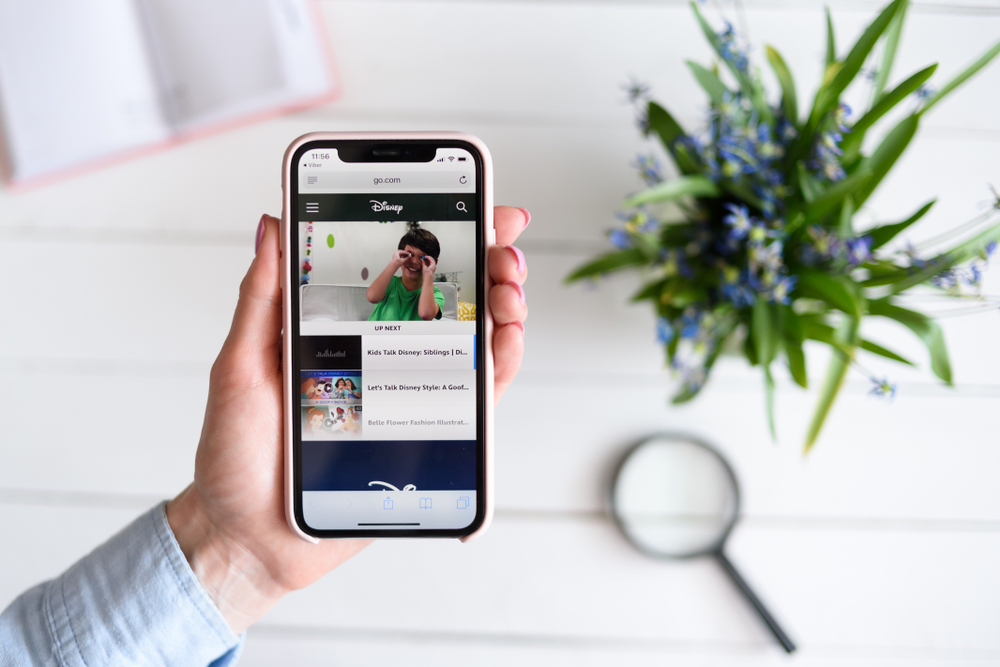 Where To Stay At Disney World
If you are reading this post, you are probably planning a trip to Disney World! Check out some of our favorite hotel recommendations in the Walt Disney World resort area. No matter your budget, there is something for you and somewhere to stay!
Walking Distance From The Parks. Walt Disney World Swan. Check Rates: Booking.com
Upscale. Four Seasons Walt Disney World. Check Rates: Booking.com
Family-Friendly. Wyndham Bonnet Creek. Check Rates: Booking.com
Our Favorite: Hilton Orlando Buena Vista Palace. Check Rates: Booking.com
Affordable: Comfort Inn Maingate. Check Rates: Booking.com
5 Things To Pack For Disney World
Check out these necessary things to pack for your trip to Disney World!! A trip to Disney can be a much smoother experience if you simply add a few items to your bag of things to pack!! Check out some of our favorites below.
#1. Good Quality Walking Shoes. Good quality walking shoes are a MUST for Disney! And I highly recommend my favorite Vionic Farra Sandal. I literally cannot tell you enough how much I LOVE this sandal! I originally bought them for a trip to India where I wore them every day for 2 weeks, but they quickly became my best shoe for Disney! I even went back an bought a second pair in the same color just in case Vionics ever stopped making them! Vionics are my favorite brand for Disney because they are supportive, affordable, and perfect for Disney in the Florida heat!
#2. A Sturdy Backpack. OutdoorMaster Sling Bagis our very favorite functional backpack for Disney! If you have never used a sling backpack, you haven't lived yet! [Just kidding but you are going to love it.] A sling backpack for Disney will change your life! It doesn't hurt your back the way traditional backpacks may and leaves one shoulder completely free.
#3. Multiple Memory Cards. If you have a camera on your Disney packing list, you need to add additional memory cards on your list of what to pack for Disney as well. Unless you are packing a computer for Disney, you will not be able to upload photos and clear your existing memory card. Purchasing additional memory cards cost under $20 and take up no space in your luggage when packing for Disney.
#4. A Reusable Water Bottle. If you don't want to pay for water every single time you go out to eat or are hot while at Disney, simply bring a reusable filtered water bottle and drink that while you dine. Water in the parks costs a lot of money so bring your own bottle and fill it around the parks! I love and recommend this Bobble Water Bottle!
#5. A Poncho Instead Of An Umbrella. Add a poncho to your Disney packing list instead of a travel umbrella! Unless you are outfitted in a waterproof jacket, pants, and shoes, you are going to need something to stay dry in the event of a squall. A poncho folds up teeny tiny in your suitcase and is easy to throw into a backpack when you're are sightseeing. It is quick to whip out and put on and keeps you more covered than an umbrella. When considering what to pack for Disney make sure you pick a poncho that is made of quality material so it doesn't rip when you put it on.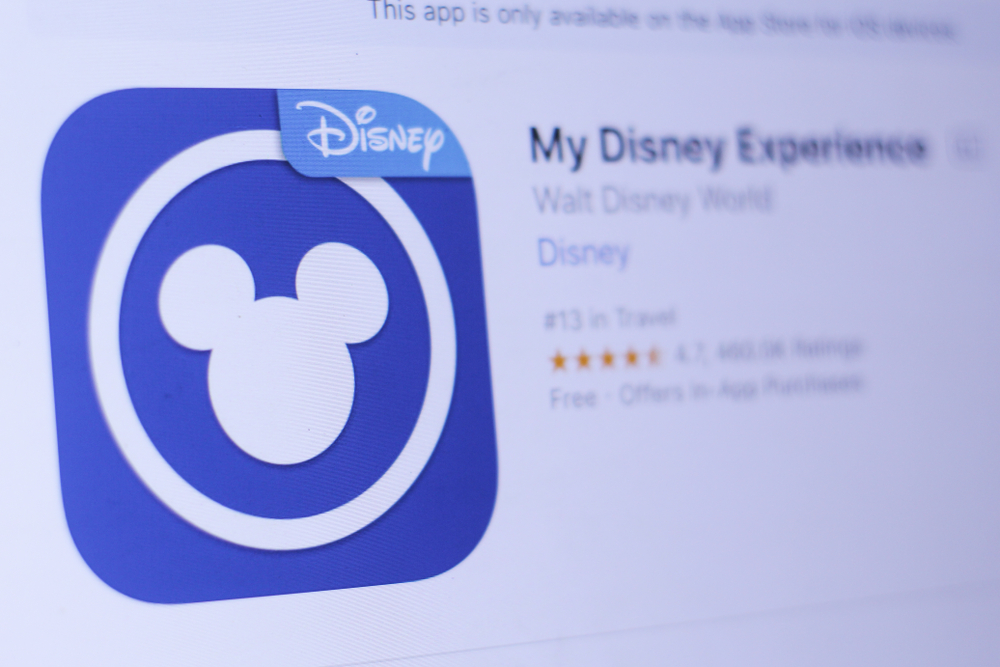 I hope these quick tips and tricks helped you clear some space and prepare your phone for Disney! Do you have a suggestion that I left off? Let me know in the comments!
Pin this post: