If you are planning a trip to Disney World you are probably seeing a lot about what you SHOULD do. But this guide is different. This is going to tell you what you should AVOID doing when planning a trip to Disney. Don't worry, it isn't all as scary as you may think or jaded Disney-haters lead you to believe. I think everyone should visit Disney but there is a right way and there is a wrong way!
I annual pass holders, live an hour away from the parks, and have been to Disney World hundreds of times starting from when I was just a teeny tiny baby! I'm not a person who planned one trip to Disney and thought I knew it all. I am a local who goes multiple times a month and whenever possible! I am here to talk to you about the things you may not have even thought of when planning a trip to Disney.
Since I have been to Disney World countless times at this point I have made countless mistakes. This [unfortunatly] has given me first-hand knowledge on what you should NOT DO when planning a trip to Disney. I KNOW that Disney is the most magical place on earth and have put together this list of what you should 100% avoid when planning your trip to Disney World!
Get a FREE printable 30/60/90 day Disney countdown by joining our private Disney Facebook Group and share your photos and ask for tips and tricks!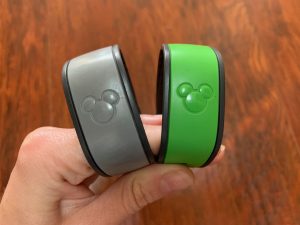 5 HUGE Mistakes To Avoid When Planning A Trip To Disney World
Mistake #1: Spending Too Much Time At The Magic Kingdom
Now I am going to say this and many of you may not agree! But I am going to say it anyway! When people are planning a trip to Disney World, a common mistake I see is spending too much time at the Magic Kingdom. When people think of "Disney" they automatically write off all other parks and only think about Cinderella's Castle, Main Street, and Space Mountain.
As a result, people put a HUGE focus on Magic Kingdom and fail to give the other parks the time that they deserve. People may even go back to Magic Kingdom and those lines and crowds 2-3 times in one trip! Disney is one of the best weekend getaways in the south and you want to make the most of it!
The Magic Kingdom is the most popular and famous park at Disney World and it sees 50-60K visitors PER DAY! The Magic Kingdom sees 20+ million visitors per year while other parks like Epcot only see 11 million. As a result, the park is very crowded and people planning a trip to Disney have a terrible time. I often ask people who have visited Disney and hated it what they did and they always cite that Magic Kingdom was so insane and crowded and as a result, they left annoyed and tired.
This isn't to say that you shouldn't visit the Magic Kingdom when planning a trip to Disney World, it is just to say don't put too much time and focus on it. This isn't an article to sugar coat the experience. The Magic Kingdom is usually quite crowded, even in the off-season [that doesn't really even exist anymore!] and lines for popular rides can be quite long. That being said, there are ways to enjoy Magic Kingdom and you should go, but don't put all your focus on it when traveling to Disney!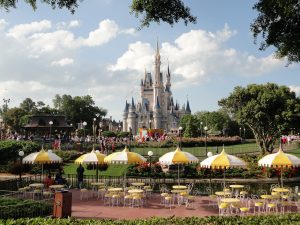 Mistake #2: Not Making Dining Reservations In Advance
If you want to eat at a good restaurant at Disney, it is CRUCIAL to make your dining reservation in advance! I have seen it time and again, a nice family rolls up to a popular restaurant at 6:30 pm only to be turned away by the staff or told there is a 2-3 hour wait for a table. When planning a trip to Disney it is essential to plan your dining reservations in advance, especially if you want to visit a popular restaurant. I cannot overstate this enough!
Lucky for you, "advance" can simply mean a week or even a few days. When I am planning a trip to Disney, I will make my reservation 1-4 days in advance as we are so close and never really know when we are going to be heading over there. There is usually plenty of openings, but if I walked up to that same place on the day and time I wanted to eat, I would risk being turned away. Interestingly, you can even make reservations on the same day. If you are waking up in the morning you can always see what reservations exist and then give it a go! This is something I do quite often and has worked out well for me!
The My Disney Experience app which is free to download and use will have every dining option and every open reservation for every single establishment on Disney property. When planning a trip to Disney, check out the app and choose your experience this way. Even if you want to book something the same day, I recommend booking through the app so you can avoid long lines. You can book your reservation just a day in advance but do it on the app!
There is a huge variety of dining options at Walt Disney World so if there is something you have your heart set on something such as a character dining experience, make sure to reserve ahead of time so you aren't disappointed when you arrive. If you are planning a trip to Disney months in advance and aren't sure what you want to eat every day, don't fret! Make your "must-eat" reservations now and when you arrive at Disney, make your reservations for the next days once you have a feeling for what you want to eat.
Places you will 100% need to book in advance would be, for example, Be Our Guest at the Magic Kingdom. This one fills up almost immediately 90 days in advance. On the other hand, everything around the World Showcase in Epcot will usually have reservation space up to a few days in advance or even the morning of. If you see something you like, make sure to act quickly! Sometimes I will wake up in the middle of the night and try and this method HAS been successful for snagging difficult dining reservations!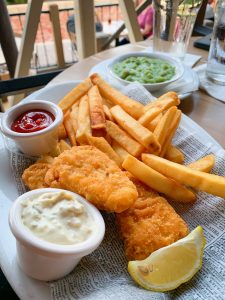 Mistake #3: Not Understanding How To Use Fastpass+
PLEASE! If there is one mistake that you should not make when planning a trip to Disney World, this is 100% the one! I can't tell you how many times I have talked with people who hated their Disney trip and said it was because the lines were too long and you "only got three fast passes."
Let's break it down easily. When you are planning a trip to Disney, you can sign up for FastPass+ within 60 days of your arrival date if you are staying at an on-site hotel that will be providing you with Magic Bands or 30 days otherwise.
You will get to sign up for THREE fast passes and they will all have to be at the same park at Disney. So if you are going to Epcot, all the fast passes MUST be for Epcot. Okay, now that is done right? WRONG! As soon as you use your third fast pass or the time passes, you can immediately go to your My Disney Experience app or to a fast pass kiosk at the park and sign up for more fast passes.
You can actually sign up for an UNLIMITED number of fast passes per day and the additional fast passes after the first three DO NOT have to be used at the same park! Once you use your three fast passes at Epcot, you can head to the Magic Kingdom for fireworks and sign up for fast passes there. As soon as you ride the ride and use the fast pass, you can immediately sign up for a new fast pass as long as there is availability. There are so many tricks and tips for using Fastpass+ in a smart and savvy way! This will allow you to enjoy your trip to Disney with much more ease!
Now, of course, the most popular fast passes may be used up by the time your three fast passes are completed. My big tips when planning a trip to Disney World is to do all of your "big rides" early in the morning when you arrive. Those will be the rides where the fast passes will be used up quickly. Once you use all your fast passes early in the morning [1 can be used per hour they cannot overlap] then you can have plenty of time left in the day to sign up for and utilize additional fast passes.
By signing up early before your trip for the fast pass experiences you MUST SEE and by completing them early in the morning, you are opening yourself up for a full day of utilizing fast passes for other rides you want to experience. This will allow you to see as many things as possible for as little wait as possible.
If you have additional questions, just comment below and I will help as much as possible! You can also check out the FAQ on Fastpass+ on Disney Website.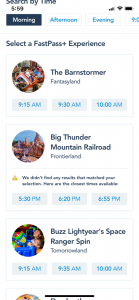 Mistake #4: Being Unprepared For The Florida Weather
Oh my goodness this is a huge one if you don't want to visit the Disney ER!! Florida is HOT and the majority of people planning a trip to Disney World aren't Floridian and aren't from warm places. As a result, people who are visiting Disney come unprepared and this is a huge mistake! You have no idea how horrible the heat and humidity are or how dangerous lightning can be. That being said, if you are planning a trip to Disney in the Florida winter, you will be in for a real treat as we generally get pretty good and enjoyable winter weather.
What makes this hot weather worse is being in huge crowd of people standing in a hot line while the children are crying and it just keeps getting hotter. Thankfully, if you are planning a trip to Disney during a hotter time of year, there are some tips you can follow to avoid being underprepared. I highly recommend heeding these tips as being prepared for the Florida heat is VERY important when planning your Disney trip.
Don't spend tons of money on water at the parks. Instead, bring your own filtered and refillable bottle of water to the parks. Bottles of water at Disney are easily $3.50 and pollute the earth too. This is the water bottle I use and bring with me every time I go to Disney. You can fill it up at any water fountain or water bottle fill station [these are new to Disney Parks and have filtered water] and you will always have filtered water on you at all times. If you aren't bringing your own bottle [but we do highly recommend it] you can go to any food kiosk or Starbucks and request a free cup of iced water. This is a great and free way to drink water and keep cool without buying an expensive and wasteful bottle of water.
Another weather tip when planning a trip to Disney World is to wear and utilize sunscreen. I can't tell you how many people I see at Disney who are sunburnt! One day of being sunburned and you will feel crappy the rest of your trip. Keep a bottle of sunscreen handy and reapply at every possible chance because the Florida sun is extreme and you don't want to get burned or exposed.
Even better, I recommend wearing lightweight long sleeve shirts like this one or dresses for sun protection. This will allow you to avoid sunscreen while still beating the heat and scorching rays of the sun. I wear lightweight dresses and longer shirts when visiting Disney and it honestly does a fantastic job of keeping you cool. A long dress is so comfy and keeps your legs dry from touching the sweat marks other peoples legs have left on rides!
As I mentioned above, we do get lightning and rain storms almost every day during the summer and there is potential for other parts of the year as well! I recommend buying ponchos online in advance. Ponchos are the perfect thing to bring with you to Disney as they pack up small and are way cheaper online than buying one once you are at the Disney Parks. You can buy family packs of ponchos online for a really cheap. Ponchos at Disney are VERY expensive so buy in advance for sure!
Finally, I beg of you to wear correct shoes when you are at Disney! If it rains, you don't want to be stuck in shoes that are wet and soggy all day. It sucks and I have done it so I should know! These Vionic Shoes dry really quickly and are our "rain" pair of shoes for visiting Disney. I also pack a secondary pair of really cheap and light flip flops and a plastic bag if it will be really rainy.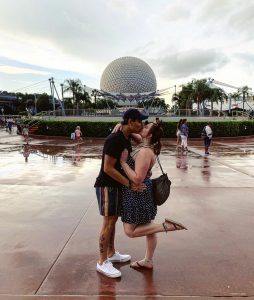 Mistake #5: Trying To Do Too Much In One Trip And Not Enjoying Other Amenities Should Be Avoided When Planning A Trip To Disney World
The number one reason people burn out during their trip to Disney World is that they try to do too much in one trip. Even if you are at Disney for 5-7 days, doing the parks every single day will lead to exhaustion, anger, and annoyance. A huge mistake people make when planning a trip to Disney World is trying to do too much in one trip and not enjoying other things that Disney property has to offer. I really can't overstate enough how tiring this can be and how it will lead to tantrums, probably from you! Some pool time and downtime is so necessary at Disney!
No matter how long your trip to Disney is [unless it is like 1-2 days of course] we recommend taking time at your hotel to relax and swim. Beat the heat in the pool and relax in the air conditioning. Later that night, head to Disney Springs and walk around and eat. Alternatively, you can take the monorail at Disney for free and see all the beautiful Disney hotels. This keeps you indoors the entire time and allows you to experience other parts of the Disney property.
Disney has so much to offer and you don't want to spend all of your vacation in line. Take the kids to the NBA Experience. Take yourself shopping or golfing or to the spa. Enjoy the slides. Visit other resorts and see what they have to offer. If you are planning a trip to Disney World, you are going to want to see what else this fantastic place has to offer!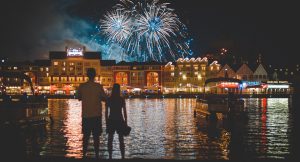 Where To Stay At Disney World
If you are reading this post, you are probably planning a trip to Disney World! Check out some of our favorite hotel recommendations in the Walt Disney World resort area. No matter your budget, there is something for you and somewhere to stay!
Walking Distance From The Parks. Walt Disney World Swan. Check Rates: Booking.com
Upscale. Four Seasons Walt Disney World. Check Rates: Booking.com
Family-Friendly. Wyndham Bonnet Creek. Check Rates: Booking.com
Our Favorite: Hilton Orlando Buena Vista Palace. Check Rates: Booking.com
Affordable: Comfort Inn Maingate. Check Rates: Booking.com
5 Things To Pack For Disney World
Check out these necessary things to pack for your trip to Disney World!! A trip to Disney can be a much smoother experience if you simply add a few items to your bag of things to pack!! Check out some of our favorites below.
#1. Good Quality Walking Shoes. Good quality walking shoes are a MUST for Disney! And I highly recommend my favorite Vionic Farra Sandal. I literally cannot tell you enough how much I LOVE this sandal! I originally bought them for a trip to India where I wore them every day for 2 weeks, but they quickly became my best shoe for Disney! I even went back an bought a second pair in the same color just in case Vionics ever stopped making them! Vionics are my favorite brand for Disney because they are supportive, affordable, and perfect for Disney in the Florida heat!
#2. A Sturdy Backpack. OutdoorMaster Sling Bagis our very favorite functional backpack for Disney! If you have never used a sling backpack, you haven't lived yet! [Just kidding but you are going to love it.] A sling backpack for Disney will change your life! It doesn't hurt your back the way traditional backpacks may and leaves one shoulder completely free.
#3. Multiple Memory Cards. If you have a camera on your Disney packing list, you need to add additional memory cards on your list of what to pack for Disney as well. Unless you are packing a computer for Disney, you will not be able to upload photos and clear your existing memory card. Purchasing additional memory cards cost under $20 and take up no space in your luggage when packing for Disney.
#4. A Reusable Water Bottle. If you don't want to pay for water every single time you go out to eat or are hot while at Disney, simply bring a reusable filtered water bottle and drink that while you dine. Water in the parks costs a lot of money so bring your own bottle and fill it around the parks! I love and recommend this Bobble Water Bottle!
#5. A Poncho Instead Of An Umbrella. Add a poncho to your Disney packing list instead of a travel umbrella! Unless you are outfitted in a waterproof jacket, pants, and shoes, you are going to need something to stay dry in the event of a squall. A poncho folds up teeny tiny in your suitcase and is easy to throw into a backpack when you're are sightseeing. It is quick to whip out and put on and keeps you more covered than an umbrella. When considering what to pack for Disney make sure you pick a poncho that is made of quality material so it doesn't rip when you put it on.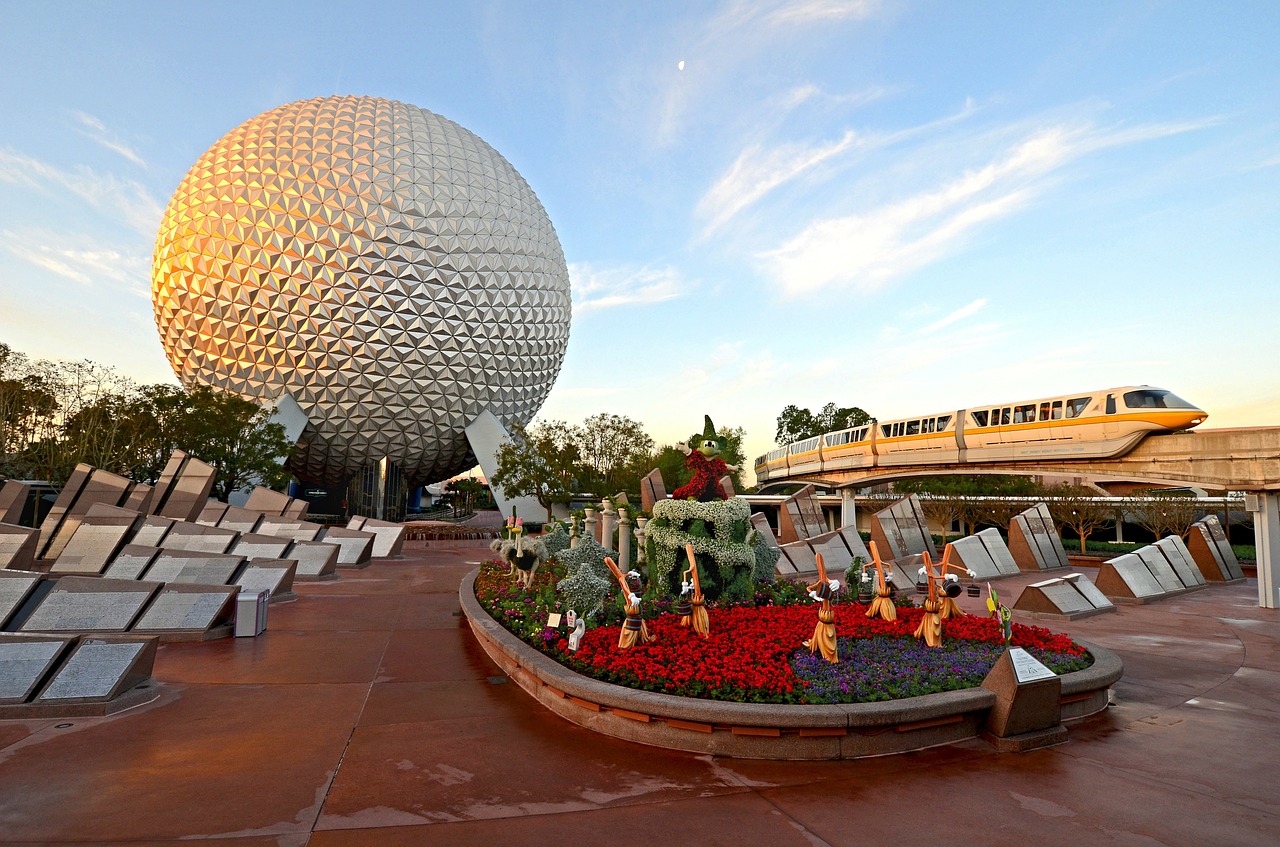 Please let me know if you have any further questions and I will be happy to answer in the comments! What mistakes do YOU recommend avoiding at Disney World?
Pin this post: