If you are wondering why you should visit Disney, you have come to the right place! Disney is a totally magical place for all ages, but it can be done the right way AND it can be done the totally wrong way. Think, toddlers screaming and kids complaining about being in line. Sounds like a pain right? Now clear your mind and think about visiting Disney and walking around the parks, having fun, swimming, eating delightful food, and enjoying your visit. The second is what I want for you and what I experience on pretty much every visit! Bliss at Disney is entirely possible and these are the reasons why you SHOULD plan your trip!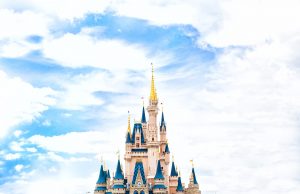 5 Reasons Everyone Should Visit Disney
1. Disney is the BEST if you go as an adult without kids
Disney ROCKs without kids. People aren't sure about it but I am here to tell you it is the best. I have friends who even leave their small kids at home and getaway to Disney for a girls weekend. Don't shy away from Disney even as an adult. You should visit Disney as an adult because you can do whatever you want when you want, as adults typically do. I don't have kids and I totally love visiting Disney with my sister, boyfriend, or mom.
Disney as an adult means you get to drink too! Drink around the world in Epcot. Drink at Disney Springs. Go out on the town and enjoy the nightlife Disney has to offer. And you can do it all whenever you want! Plus, many of the rides really cater to adults and are truly well done and fun!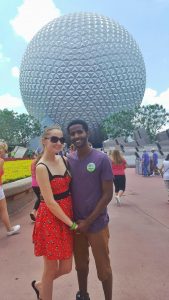 2. Free Fast Passes
Unlike other parks such as Universal, Busch Gardens, or Six Flags, Disney offers FREE fast passes to all guests. This means that not just the "rich" people who want to throw an extra $50-$100 per person per day at fast passes get to enjoy a shorter wait. Disney offers FREE fast passes for everyone visiting within a 30-day window. If you are staying at a Disney resort, you have the chance to book even further in advance.
Free fast passes even the playing field so everyone has a chance to get in. You can NOT buy fast passes at Disney so again, this makes it fair. Finally, fast passes allow you to plan your day and ensure you don't wait that long for popular rides.
3. Disney is very accessible 
If you have an accessibility challenge, you have come to the right place. Disney is incredibly friendly to accessibly challenged folks, especially in the USA. There are many rides that guests in wheelchairs or with mobility assistance are able to ride on. There are ramps, elevators, and other walkways that are specifically designed to help guests with mobility challenges enjoy the parks. Finally, Disney has DAS which stands for Disability Access Service. This allows those with certain challenges to enjoy the park at their own pace. Be sure to inquire at guest services or when booking your trip to see if DAS assistance can help you and your party!
4. The food is incredibly good
Gone are the days of going to Disney and just eating a burger and soggy fries. Disney has COME THROUGH lately with the food options. Especially at parks such as Epcot and at Disney Springs. There are so many incredible food options. Even better? If you are a vegan or vegetarian, Disney has really upped the ante when it comes to serving an option at almost every park and dining option. If you don't see anything vegan on the menu, simply ask. MANY restaurants have a variety of amazing vegan options that aren't on the menu at all. Think vegan fish and chips at Epcot or a vegan hot dog in the Magic Kingdom. You can thank us later!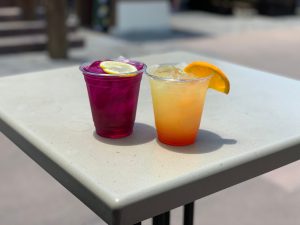 5. There are tons of free things to do at Disney 
You should go to Disney even if you don't have money to spend because there are tons of free things to do besides the Parks!! If you are near Disney in Orlando, we highly recommend walking around Disney Springs and people watching. There are so many things to see and do and there is always some sort of live music or performance. Our FAVORITE thing to do at Disney for free? Ride the monorail between all of the hotels! This way you get a fun tour of the different themed hotels and you can do it all for free. This is best done during the holidays and is oh so fun!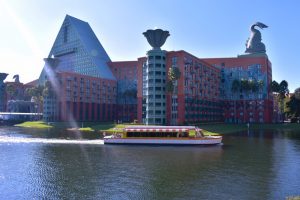 What is your favorite reason to go to Disney? Let us know in the comments!!!