Are you looking for the best quick service at Animal Kingdom while planning your day there? Then look no further! Check out our list of the best and worst options below while you do your planning. And make sure to check out the Official Animal Kingdom Map so you know where to everything is located around the park.
Animal Kingdom has some of the best food at Walt Disney World, and their quick service options are no exception! Quick service is food that you order up at the counter and then take with you to sit down and eat, which differs from table service restaurants that have dedicated wait staff. There's also a guide to Animal Kingdom's Table service restaurants, if you want a little bit of everything in your trip.
Get a FREE printable 30/60/90 day Disney countdown by joining our private Disney Facebook Group and share your photos and ask for tips and tricks!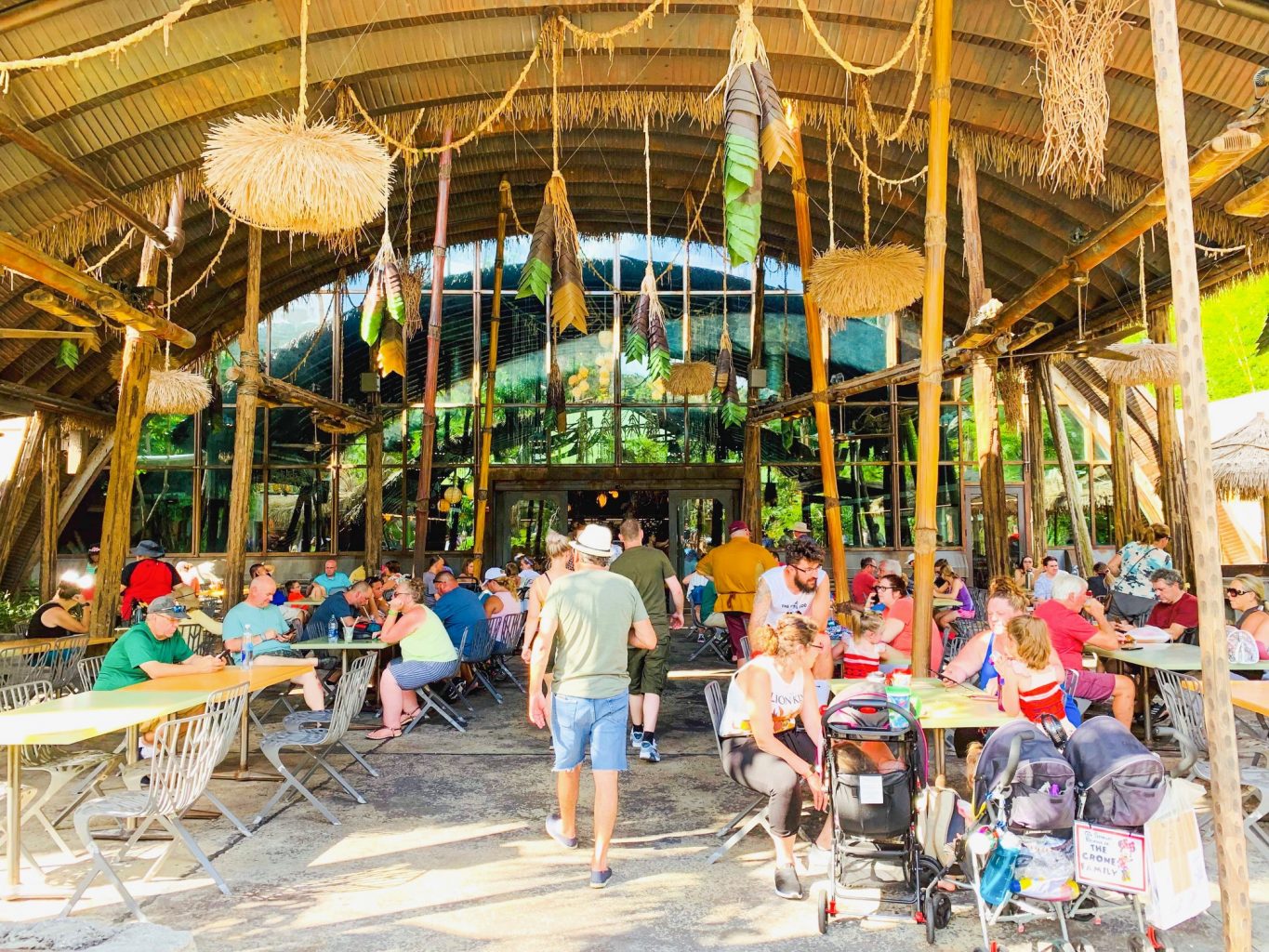 21 Best (And Worst!) Animal Kingdom Quick Service Dining Options
Best Animal Kingdom Quick Service
Satu'li Canteen
Satu'li Canteen in Pandora- The World of Avatar is arguably one of the best restaurants at Animal Kingdom. The theming of this restaurant is so detailed and representative of the Avatar land- we love going and looking at all the decor when there! Plus, the food is surprisingly healthy AND flavorful! Their menu is full of delicious bowls and build-your-own options so that there's something for everyone.
Satu'li Canteen is an especially great option for vegetarians. Their crispy tofu is so good that even meat-eaters will love it! This is definitely an Animal Kingdom quick service that you don't want to skip – and don't forget to order the cheeseburger pods off the kid's menu! They're one of the best things here, and it's definitely one of the best choices for quick service at Animal Kingdom.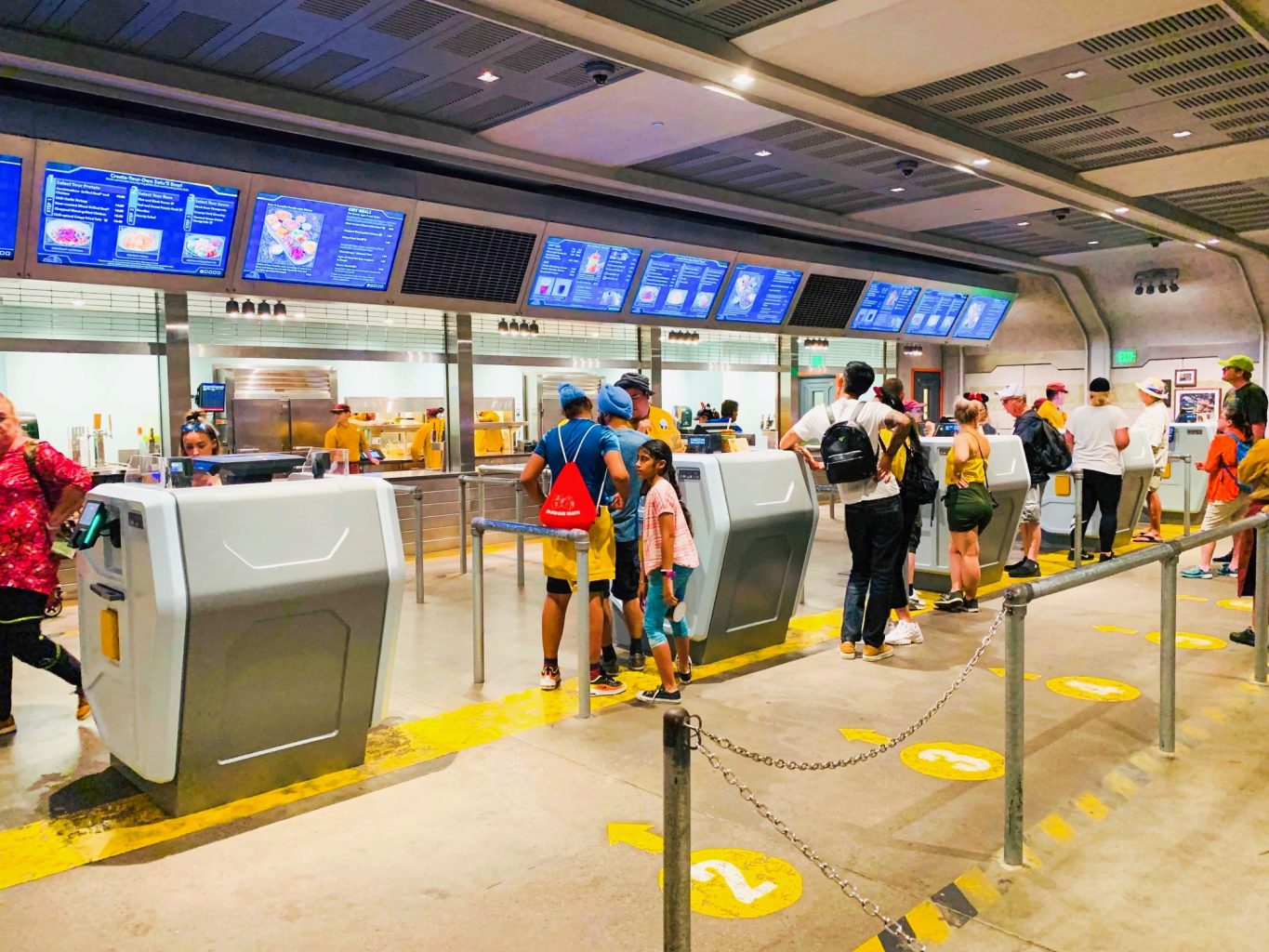 Yak and Yeti Local Food Cafes
Yak and Yeti Local Food Cafes (not to be confused with Yak and Yeti, the full-service restaurant next door) is a great option for quick service at Animal Kingdom. The menu has some Asian favorites, as well as a few more unique dishes on it as well. Plus, if you're looking for breakfast at Animal Kingdom, their breakfast menu is delicious! Check out their full menu here.
This is a great place for a quick lunch, and you won't regret ordering the chicken fried rice or the honey chicken – both are amazing. Kids and adults will both love the food here, and nothing is too adventurous!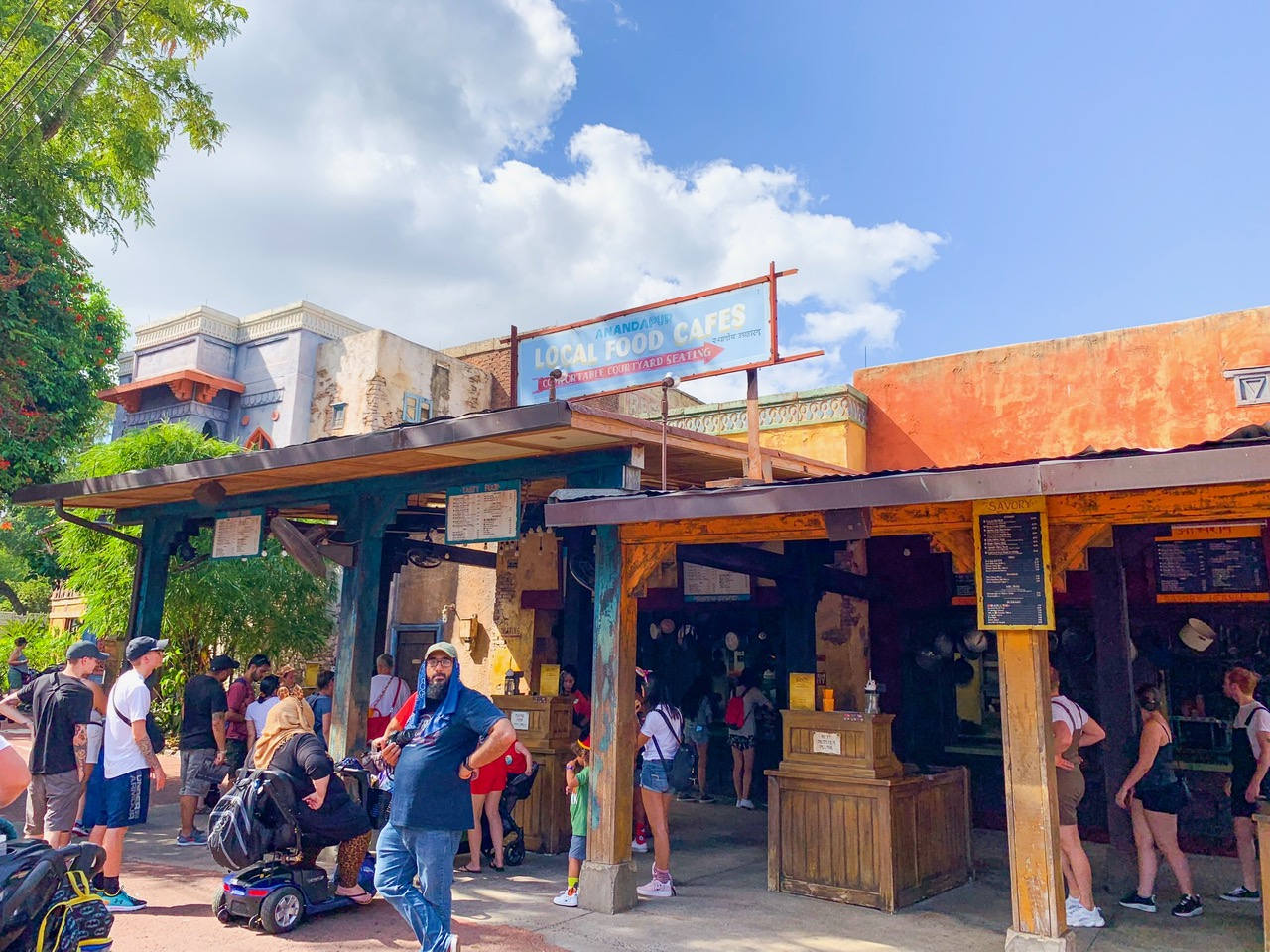 Flame Tree Barbecue
Barbecue fans rejoice! Flame Tree Barbecue's menu is a fan favorite and it is often regarded as the best Animal Kingdom quick service restaurant. Thankfully, Disney has even started to expand their plant-based options in recent years and Flame Tree now has a vegetarian-friendly option.
However, the majority of the menu, of course, is meat. This is the place for those who want ribs, chicken, and the delicious macaroni and cheese! The portions here are HUGE, and it's a great place to share a meal and save a little money too! This makes it one of our favorites and that's why it's on our list of best quick service at Animal Kingdom.
Harambe Market
Harambe Market is actually a collection of four quick service options, so it's great if everyone wants something different! Harambe Market is built in an abandoned train depot and the repurposing into a quick service location is fun and well detailed, with flavorful food to match the locale. While each of the three food stands (the fourth is for drinks) are unique and themed after the food they serve, you are actually able to order any of the food options from any of the stands.
Below are the four stands you can walk up to at this open air market. You can also view the complete menu here.
Kitamu Grill
Kitamu Grill is known for their tasty protein and rice bowls. They also feature grilled foods, so this a lighter option than Famous Sausages and Chef Mwanga's will be.
Famous Sausages
This one is obvious! Sausage lovers- you have to try a sausage here. Plus, their curry sausages and the curry smells amazing!
Chef Mwanga's
The rib bowl is the thing to try at Chef Mwanga's. It's the most popular thing here, and is a great mix of ribs, veggies, and rice.
Wanjohi Refreshments
Wanjohi is the place for drinks. There are drink options at the other three stands, but we encourage you to get a drink here and to skip the Coke in favor of some African sodas or something of the alcoholic variety. The Leopard's Eye is a favorite.
Anandapur Ice Cream Truck
This ice cream truck is perfectly positioned near the exit of Expedition Everest, so if you manage to survive the expedition without being attacked by a yeti, you deserve some ice cream! The Anandapur Ice Cream Truck has a soft serve menu, root beer floats, and they always have a fun seasonal ice cream sundae or cone here too!
This is a great option for a quick service snack at Animal Kingdom, and after standing in line in the Florida heat, you're really going to enjoy this ice cream. But beware! It'll melt fast!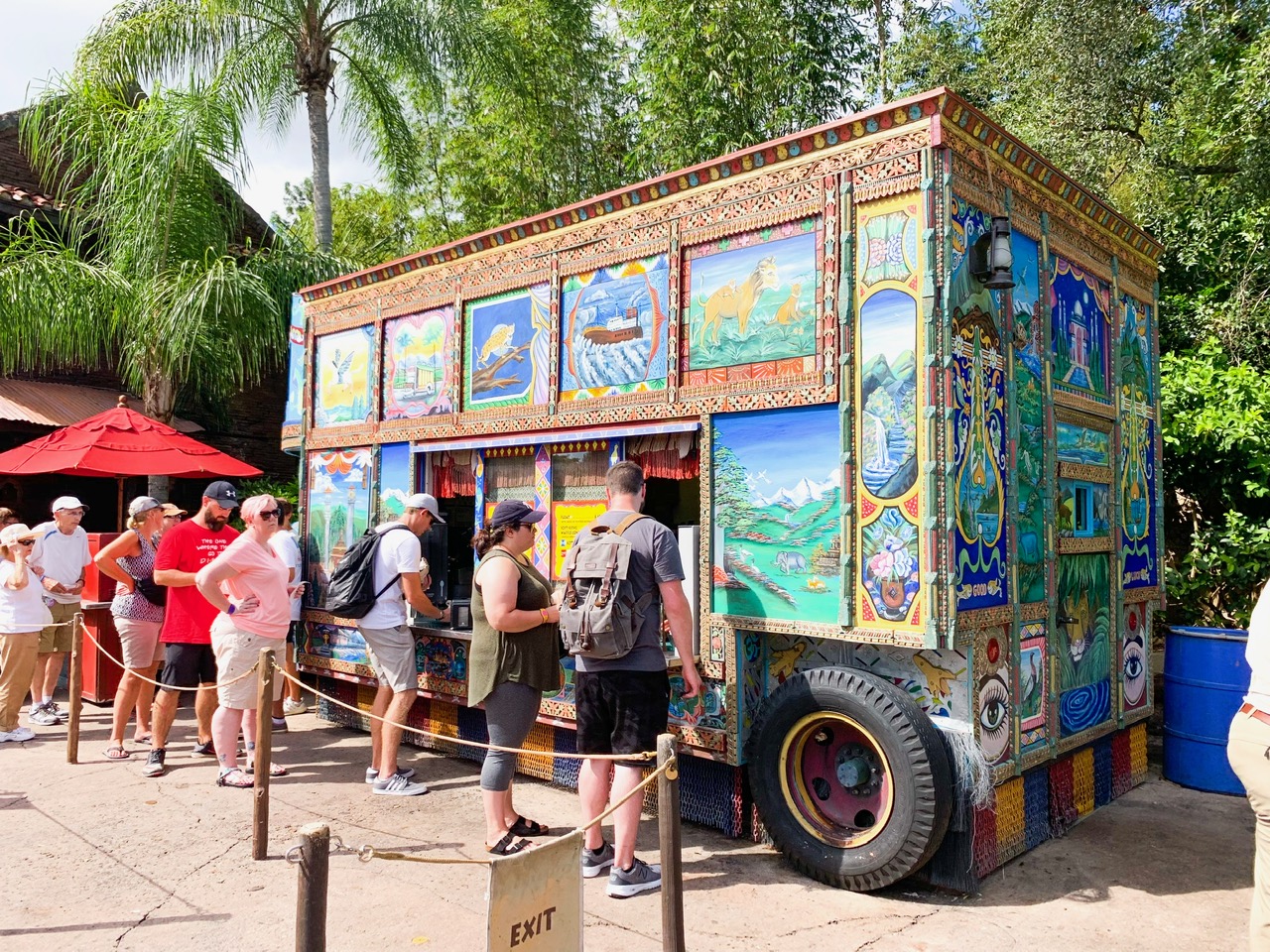 Trilo-Bites
Head over to Dinoland USA for this next fan favorite! Trilo-Bites is a really great, laidback option for quick service at Animal Kingdom. The menu isn't big, but the buffalo chicken chips are delicious! This is also a great place to grab floats, ice cream, and a Dole Whip twist!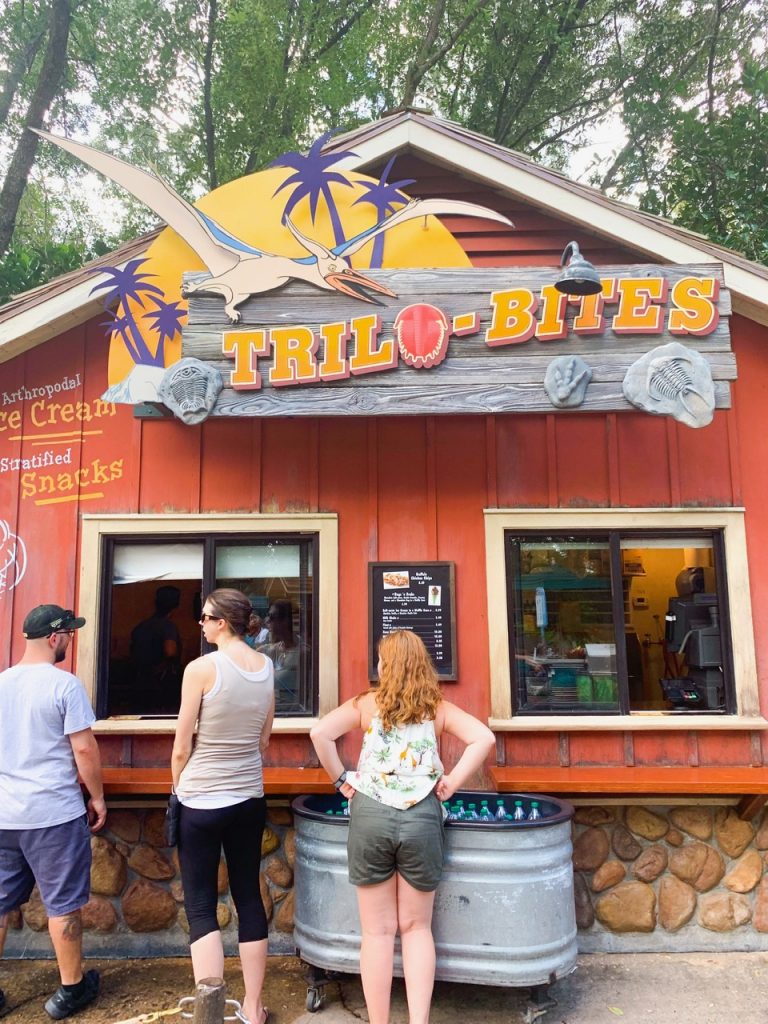 Kusafiri Coffee Shop and Bakery
Most people flock to Kusafiri for breakfast at Animal Kingdom, and for good reason! We personally love their colossal cinnamon roll, but all of their pastries are delicious ways to start your day. Plus, Kusafiri serves Joffrey's coffee so you can get your caffeine fix!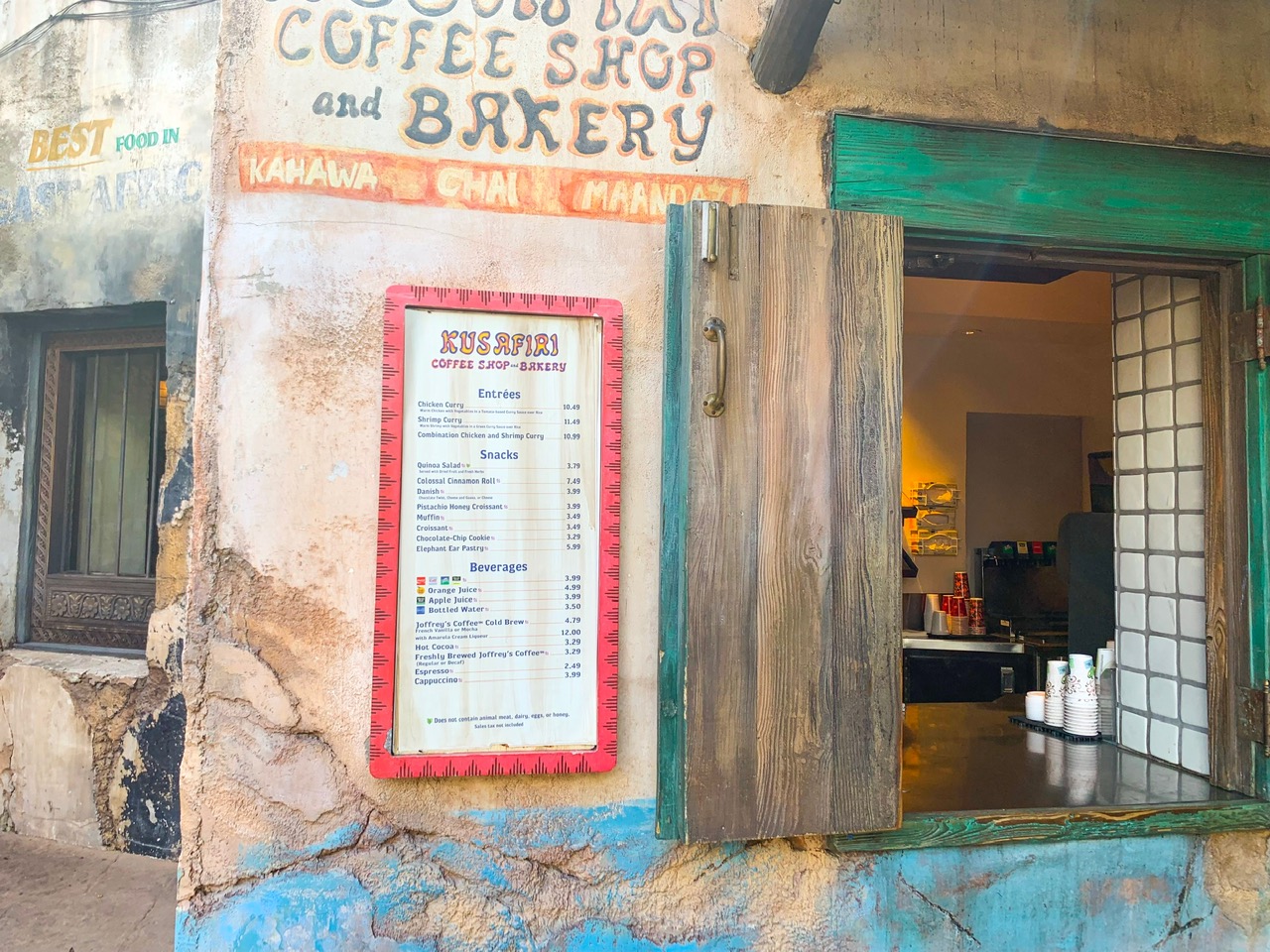 But the real reason Kusafiri is on our list of best quick service at Animal Kingdom is because of the savory options. You don't want to miss the unique options here like the flatbreads and the spiced potato hand pies! These are so different from what people think of as theme park food!
Pongu Pongu
Once again, Pandora – The World of Avatar nails it with the quick service options. Satu'li Canteen is definitely the place to go for a meal, but drinks and snacks can be found right outside! Pongu Pongu serves up the best drinks in Animal Kingdom, with or without alcohol. The Night Blossom cannot be missed, and those looking for an adult twist will love the Rum Blossom!
Pongu Pongu, while being everyone's favorite drink stop, does also have a food menu! The lumpia here area a delicious, sweet snack, and you can even grab breakfast here while rope-dropping Flight of Passage or Na'vi River Journey.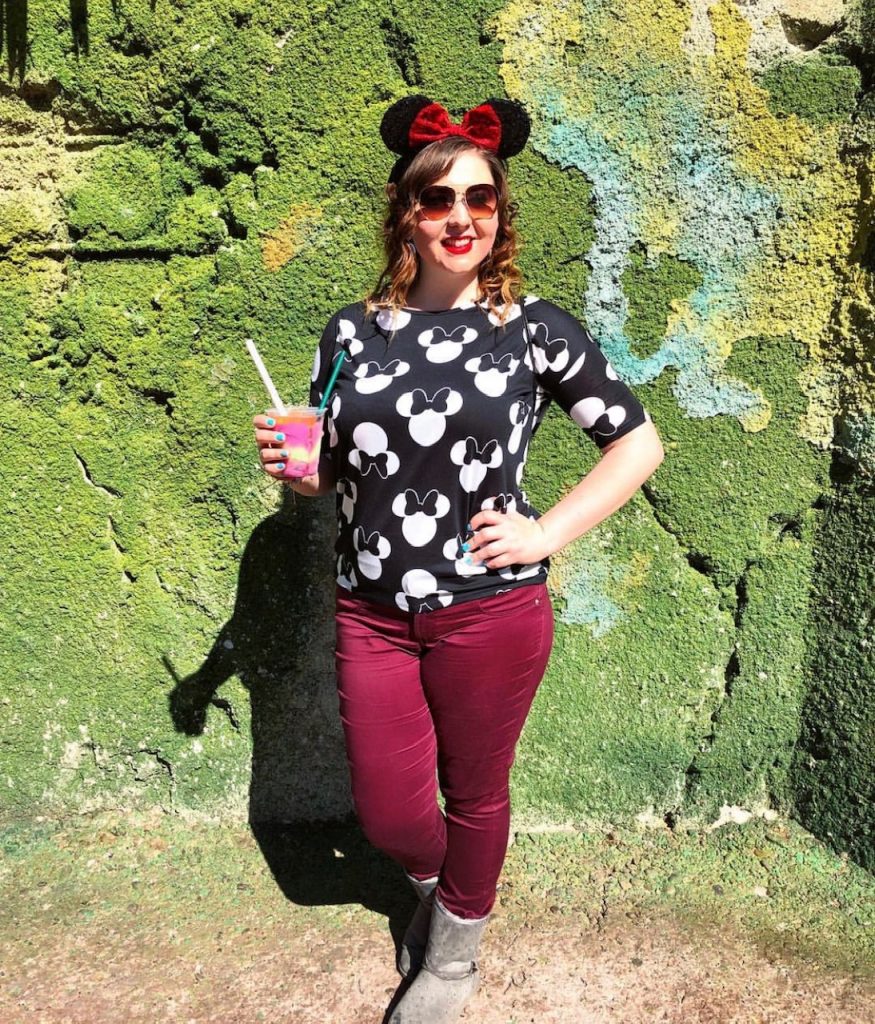 Harambe Fruit Market
If you're looking for a refreshing, healthy snack while at Animal Kingdom, then head over to Harambe Fruit Market! Located in front of Kilimanjaro Safaris, this quick service option has fresh fruit like grapes and pineapple, fruit cups, and traditional snacks like Mickey pretzels and churros.
But the real stand out here is the grilled corn on the cob! It's so delicious and a healthy snack you can walk around and eat. Being able to grab something healthy while in the park makes this a great option for quick service at Animal Kingdom.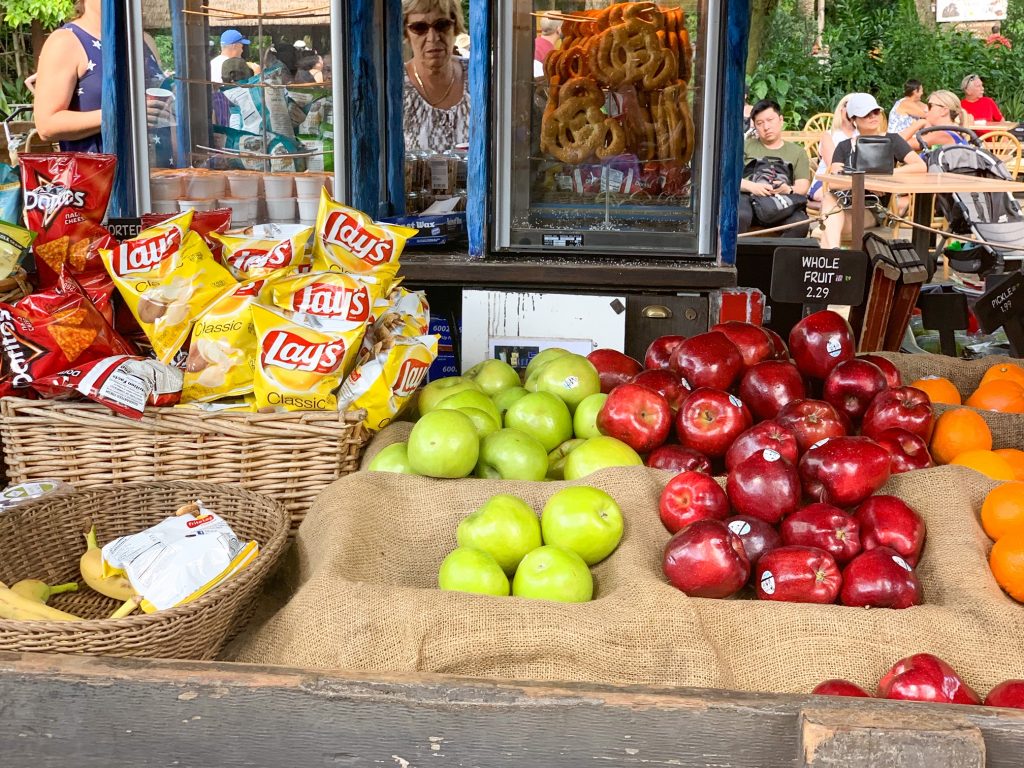 Tamu Tamu Refreshments
If you're looking for a Dole Whip at Animal Kingdom, this is the place to stop! They have traditional Dole Whips, Dole Whip floats, and fun seasonal twists on them like the Simba Sunset!
This is also a great quick service at Animal Kingdom for breakfast! You can get a colossal cinnamon roll, muffins, and even a guava and cream cheese danish. Yum!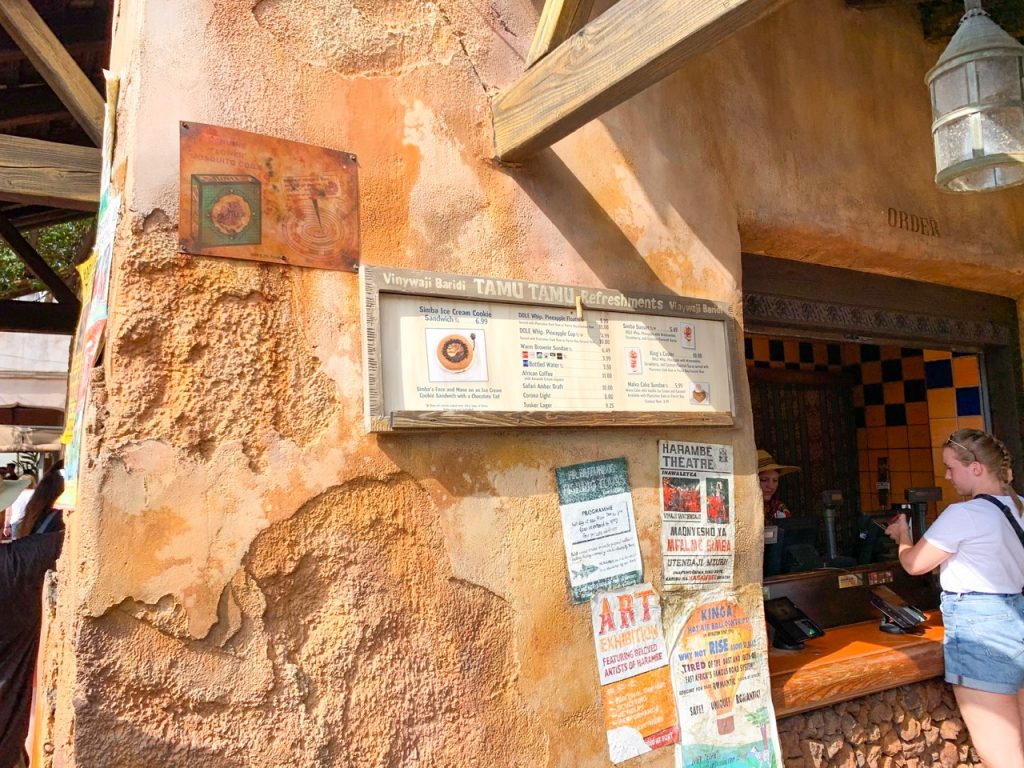 Dino-Bite Snacks
If you're looking for a treat to cool you down in Dinoland, USA, then head to Dino-Bite Snacks. This quick service at Animal Kingdom offers traditional ice cream, ice cream sandwiches, and they always have fun seasonal or celebratory ice cream desserts. Right now, they are offering special treats for the 50th anniversary of Disney World!
Eight Spoon Cafe
This cute little kiosk may look unassuming, but it offers delicious macaroni and cheese dishes! The baked macaroni and cheese is fine by itself, but you don't want to miss the pulled pork mac-and-cheese. This quick service at Animal Kingdom also tends to offer some unique dishes, and they have a pulled pork sandwich on a jelly doughnut right now!
Mr. Kamal's
Mr. Kamal's is another one of the little kiosks at Animal Kingdom that shouldn't be looked over. The seasoned fries here are a guest favorite, and if you love French fries don't miss these! The chicken dumplings here are also a solid choice, and this is a great choice for quick service at Animal Kingdom.
Worst Animal Kingdom Quick Service
Creature Comforts (Starbucks)
Creature Comforts is the Starbucks at Animal Kingdom and it's a really popular option for guests looking for coffee, drinks, and snacks. However, because it's a Starbucks, the lines can get a bit lengthy. If you need your Starbucks fix, then definitely stop in, but you might be here a while!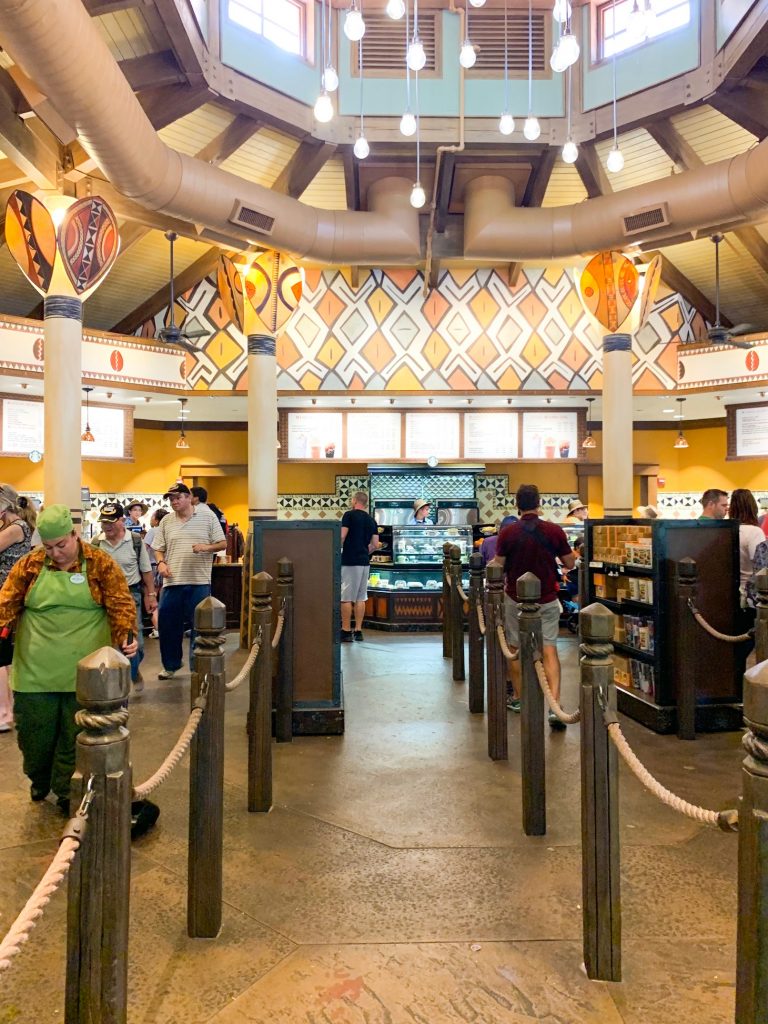 Restaurantosaurus
Another Dinoland USA location, Restaurantosaurus doesn't offer anything exciting when it comes to food. The theming of the restaurant is super cute, but the food is average Americana fare, and there are way more exciting options elsewhere in the park. The only plus is that their menu has lots of choices and offers options for picky eaters.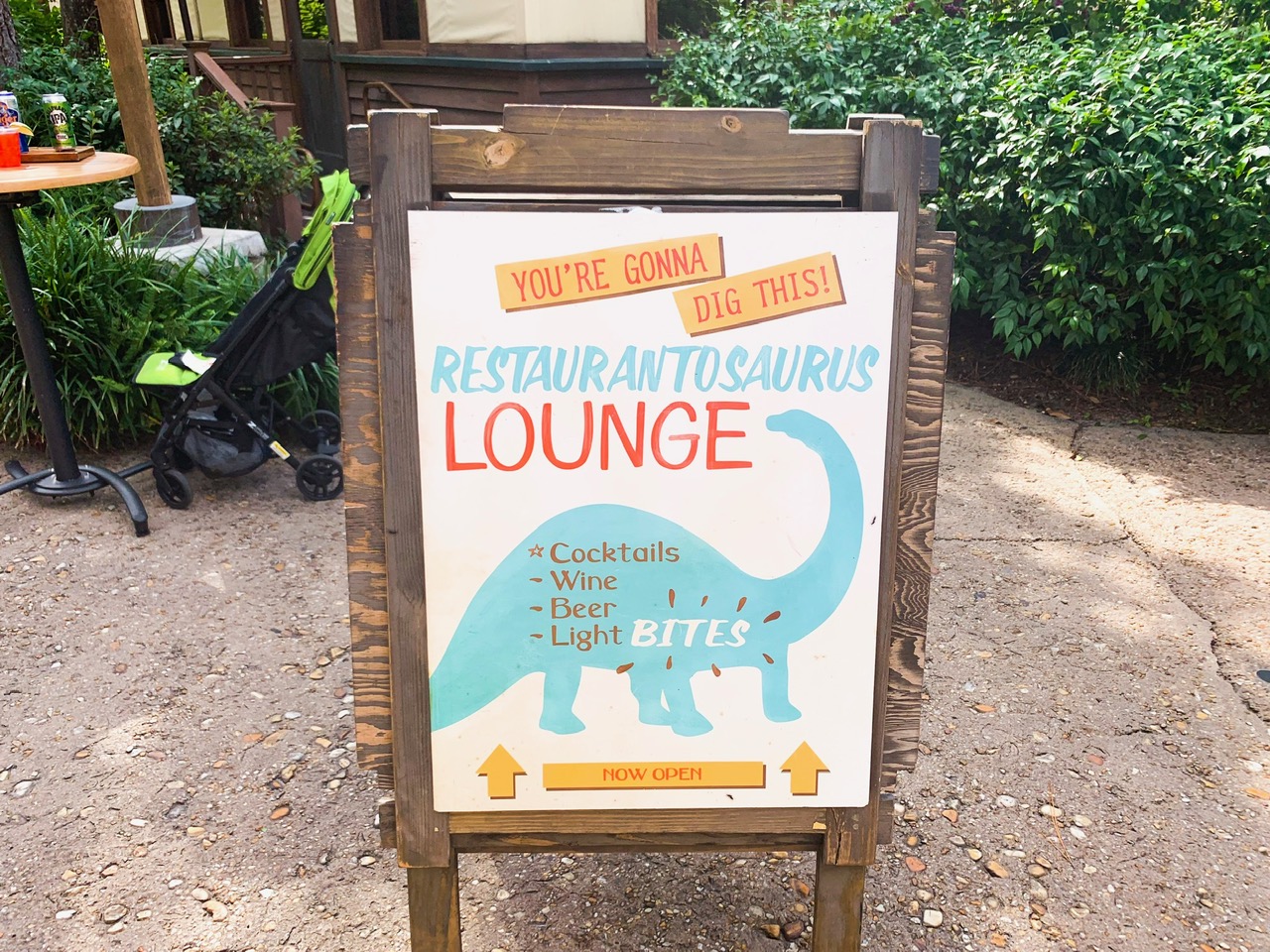 Mahindi
This quick service at Animal Kingdom is just popcorn! It's great if you're looking for that crunchy, salty snack but there's nothing else here. And there are so many more exciting snacks elsewhere.
Trek Snacks
Similar to Mahindi, this is a less than exciting option for quick service at Animal Kingdom. They offer the usual Disney Park fare like Mickey premium bars, fruit bars, popcorn, and Mickey pretzels. Head to another stand for more unique snacks.
Drinkwallah
If you're looking for a good alcoholic drink or an ice-cold coke while at Animal Kingdom, then head to Drinkwallah. But if you're looking for a good snack, go check out some of the other stands. This is a skip for us.
Dino-Diner
On par with most of the food at Dinoland USA, Dino-Diner offers average choices for quick service at Animal Kingdom. You can get hot dogs and churros here – nothing to write home about.
Terra Treats
Terra Treats offers pretty average pizza. Skip this stand when looking for quick service at Animal Kingdom, and head outside of Animal Kingdom for great pizza.
Pizzafari
Pizzafari is the same kind of situation as Restaurantosaurus. The food isn't bad, it's just nothing special. Pizzafari is definitely a kid-friendly option for quick service at Animal Kingdom, and it somewhat resembles a cafeteria with the separated dining rooms. This does mean there is plenty of seating at Pizzafari, so if you really need somewhere to sit, you'll have luck here!
Pizzafari, as its name suggests, serves personal-sized pizzas and flatbread. They do also have Caesar salads, so at the very least there's probably something here that everyone in your party can find agreeable. The pizza here isn't great, and there are much better places to get pizza elsewhere on Disney property.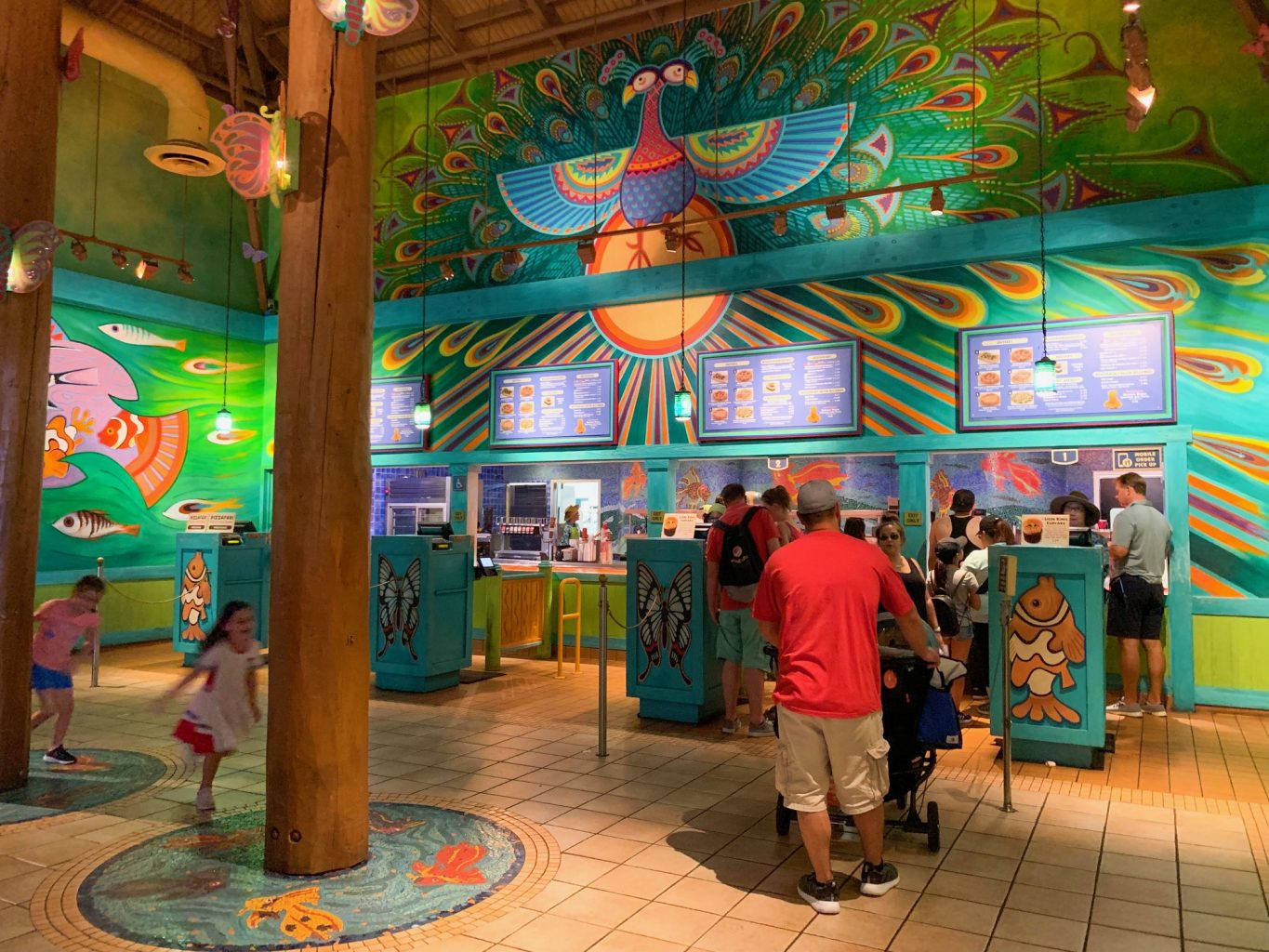 Excited to try out some Animal Kingdom quick service? We hope so! Animal Kingdom is such a great park and their food options are absolutely a part of that. While there are some familiar, safe options for picky eaters, we hope you'll branch out of your comfort zone and try something new while you're there! With so much to choose from, we're sure you'll enjoy it.
Pin this post: