Looking for the official Animal Kingdom map? We've got you covered! While some of the other parks, like Epcot, have just two lands, Animal Kingdom has half a dozen! Between the six different lands, this Disney park can get quite confusing! And if you're like me, directions can be are already difficult! A map with as many landmarks as possible is essential for me to enjoy my day. Luckily for me (and for you!), we've tracked down the official map of Disney's Animal Kingdom.
There's so much to see in Animal Kingdom, from the Expedition Everest ride to the Festival of the Lion King show to the wide array of food options. Hopefully this guide (complete with an Animal Kingdom map) will allow you to explore all of the best parts of this wonderfully wild park. If you are looking for a list of Every Single Disney World Map we have got you covered on that front too!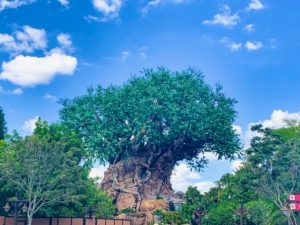 The Official Animal Kingdom Map + Tips For Your Visit
Understanding Animal Kingdom Lands
There are six lands at Animal Kingdom: Oasis, DinoLand U.S.A., Asia, Africa, Pandora – The World of Avatar, and Discovery Island.
Oasis is where the entrance of Animal Kingdom is located. It's home to all of the places where you can get necessities for your day at the park, like stroller rentals and storage lockers.
Everything dinosaur-themed in Animal Kingdom is in DinoLand U.S.A. Restaurantosaurus, TriceraTop Spin, and Fossil Fun Games are all located in this land. From DinoLand U.S.A., you can either make your way to Discovery Island or Asia.
Asia is where you'll find some of the coolest rides in the park, like Kali River Rapids and Expedition Everest. It's also where you'll start to encounter animals, like gibbons and tigers. If you're looking for a bite to eat, it's also home to one of the best restaurants in Animal Kingdom: Yak and Yeti.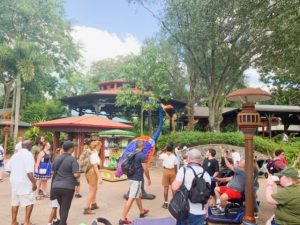 On the walk from Asia to Africa, you'll have the chance to pose for an amazing photo of Animal Kingdom's iconic Tree of Life. Once you get to Africa, you'll finally get to see the bulk of the animals in the park, including African lions, giraffes, elephants, gorillas, hippopotamuses, and more! As can be inferred by this cluster of animals, Africa is also home to the popular Kilimanjaro Safaris ride.
Unlike the rest of the lands in Animal Kingdom, Pandora – The World of Avatar is not based on the animals and landscapes of this planet. Rather, it's a bit more otherworldly. It is home to natural wonders like the Valley of Mo'ara and the Pandora Waterfall. It also has the wonderful ride, Na'vi River Journey, and the fantastic eatery, Satu'li Canteen.
The sixth and final land in Animal Kingdom is Discovery Island. Discovery Island is at the center of Animal Kingdom. As a matter of fact, to get between many of the lands (such as Oasis, DinoLand U.S.A. and Pandora – The World of Avatar), you have to cross onto Discovery Island first. This park hub is home to many of Animal Kingdom's best sites and animals. Meet up with some of your favorite Disney characters, like Mickey, Minnie, Timon, and Rafiki. Say hello to some flamingos, vultures, and cotton-top tamarins. Perhaps even dine at Tiffins, one of the best restaurants in all of Disney World.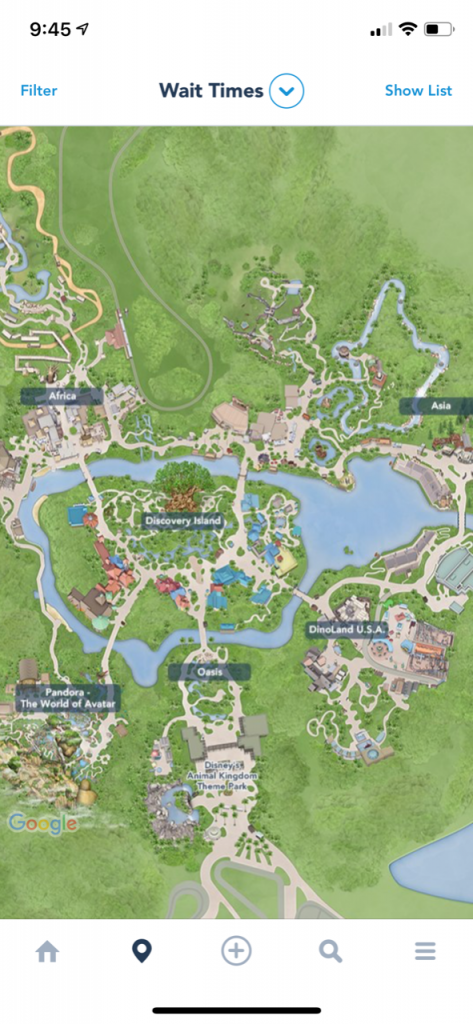 The Official Animal Kingdom Map
This is the official Animal Kingdom map from the Walt Disney World website, so you know you are in good hands. It is completely free to download to take with you on your trip! I personally recommend downloading it and saving it to the photos on your phone, so you'll always have easy access to it. If you prefer having hard copies of maps, print it out! This way, you can see it next to you and can even write over it and fill things in!
**CLICK HERE TO DOWNLOAD THE OFFICIAL ANIMAL KINGDOM MAP**
If you want the most updated map of Animal Kingdom on the Walt Disney World Resort website, pick "Animal Kingdom" as the theme park under "Parks & Tickets." Then, on the left-hand side under the main picture, there will be the option to "Download Printable Map." This works if you want to see a specific map for a specific park event. Otherwise, the Animal Kingdom map linked here will be perfect for your use!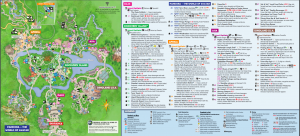 Interactive Map Of Animal Kingdom On My Disney Experience
If you're looking for the most tech-savvy options for your Disney trip, I highly recommend downloading the My Disney Experience App. Once you open it, the first thing that will pop up under the Walt Disney World is an interactive map of Walt Disney World. Tap on this map!
Then, use your hands to "zoom out" to see the entire Walt Disney World Resort property. Then scroll around until you find "Animal Kingdom" and you will have a fantastic Animal Kingdom map right at your fingertips. This map is even better than the PDF above, because it is interactive, and it updates wait times as they change!
You can "pinch" the map of Animal Kingdom to zoom in and see specific attractions in the park that you are searching for. At the top of this "map" section there is even a drop down which is set to "wait times" but you can click it and change it to anything that you would like!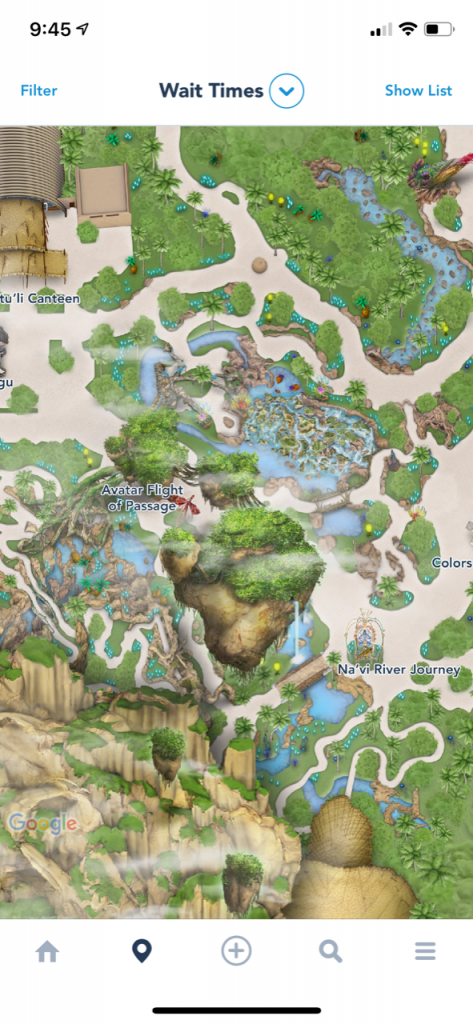 Quick Tips For Visiting Animal Kingdom
Take An Early Safari Ride
If you've ever been to Disney World before, you know it can get HOT. Just like us humans, the animals at Animal Kingdom aren't the biggest fans of extreme heat. So during the hottest hours of the day, the animals will go into hiding to avoid the sun. That means if you're on a safari at 12 noon, you might only get to see a handful of animals! To avoid this situation, try to take an early safari ride. The sun won't be too hot quite yet, so the animals should still be out and about.
Don't Feed The Animals!
As with most animal encounters, it is important that you don't feed the animals! The animals at Animal Kingdom are on special diets that help them stay happy and healthy. If you feed them something that they are not supposed to eat, it could actually harm them! So please keep your food for yourself and let the animals eat their own snacks.
Make Sure You Experience the Best of Animal Kingdom Dining
The dining at Animal Kingdom is so underrated! This is the park where you truly see the behind-the-scenes Disney culinary geniuses testing their magic. From tamarind-braised short ribs to vegetable lo mein to bugs 'n grubs from the Lion King, Animal Kingdom boasts dishes that you can't get at any other Disney park. Tiffins, the Tusker House Restaurant, Yak and Yeti, and Satu'li Canteen are some of the best restaurants at Animal Kingdom, and they are all definitely worth a visit.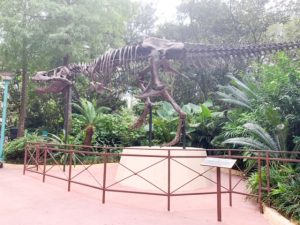 In my opinion, Animal Kingdom is one of the best Disney parks. Arm yourself with the official Animal Kingdom map both printed and on My Disney Experience. Study it and understand what you are getting into! You will have a fantastic time and the park really is a joy to walk around and experience. Please let me know if you have any questions regarding this Animal Kingdom park map and I will answer in the comments!