On the hunt for free things to do at Disney World? Here's a list of some of the most amazing options! Take a drawing class at Disney's Art of Animation Resort. Perhaps get hands-on and creative at the LEGO Store at Disney Springs. Or maybe even get a glimpse of those famous Disney park firework shows! Which of these amazing free things to do at Disney World will you choose to experience first?
Let's be real. Tickets to the Disney parks are expensive. Sometimes heading to the Disney parks – especially for multiple days – is just out of your budget. But that doesn't mean you have to completely cut the Disney magic out of your trip! Here are 17 fantastic free things to do at Disney World!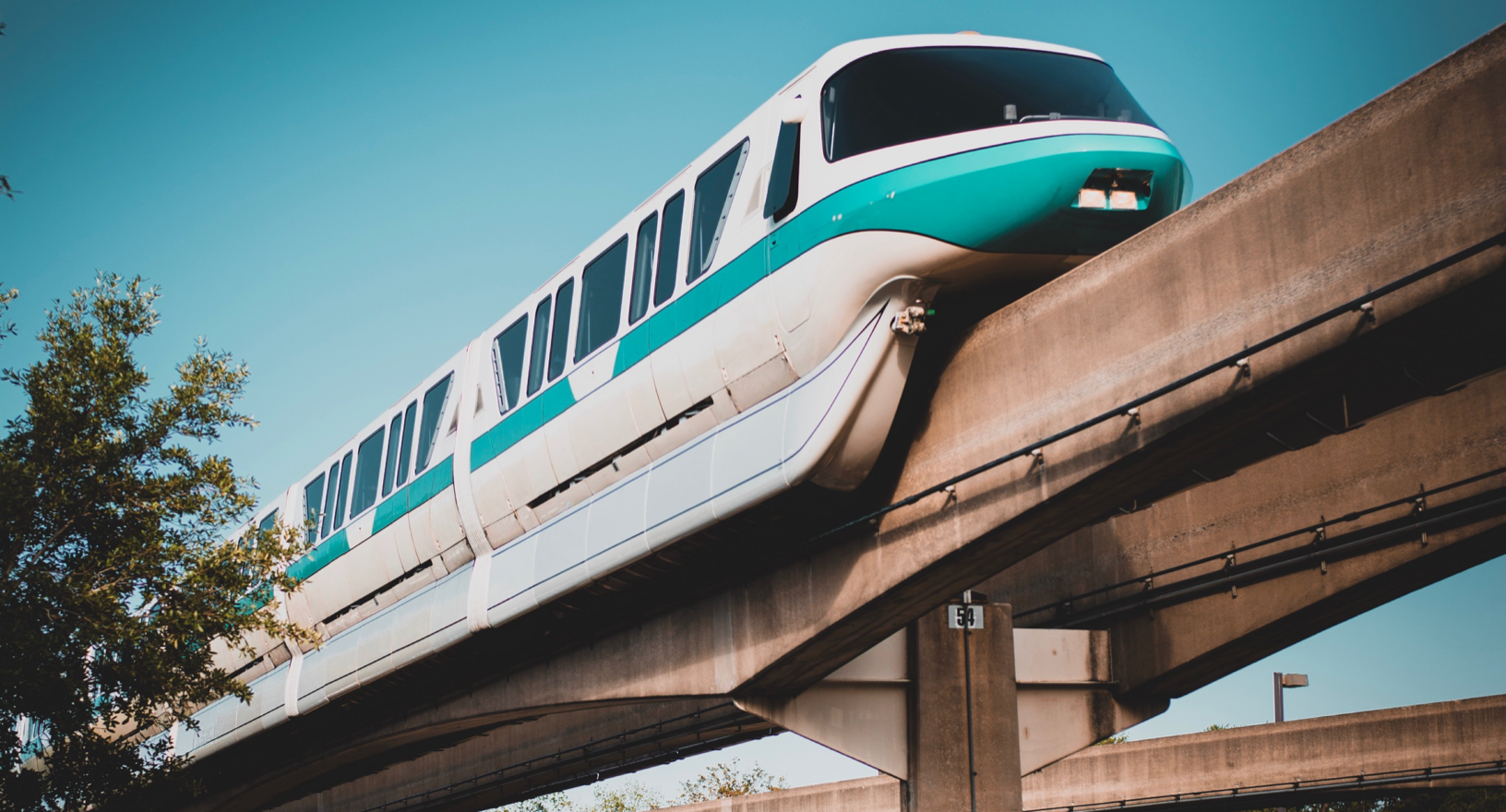 17 Totally Free Things To Do At Disney World
Go Resort Hopping
With over 25 Disney Resort hotels that you can visit for free, one of the best things to do at Disney World if you're on a budget is go resort hopping! While you can, of course, take the bus around the area, there are much more fun forms of transportation. You can ride the monorail for free between many of the hotels and even around Epcot! Or perhaps ride on one of the completely free boats, such as the ones around Epcot or in the Magic Kingdom Lagoon.
Most recently, the Disney Skyliner just opened its doors! This fun-filled gondola system takes guests between Disney's Art of Animation Resort, Disney's Caribbean Beach Resort, Disney's Pop Century Resort, Disney's Riviera Resort, and the Epcot and Hollywood Studios Parks.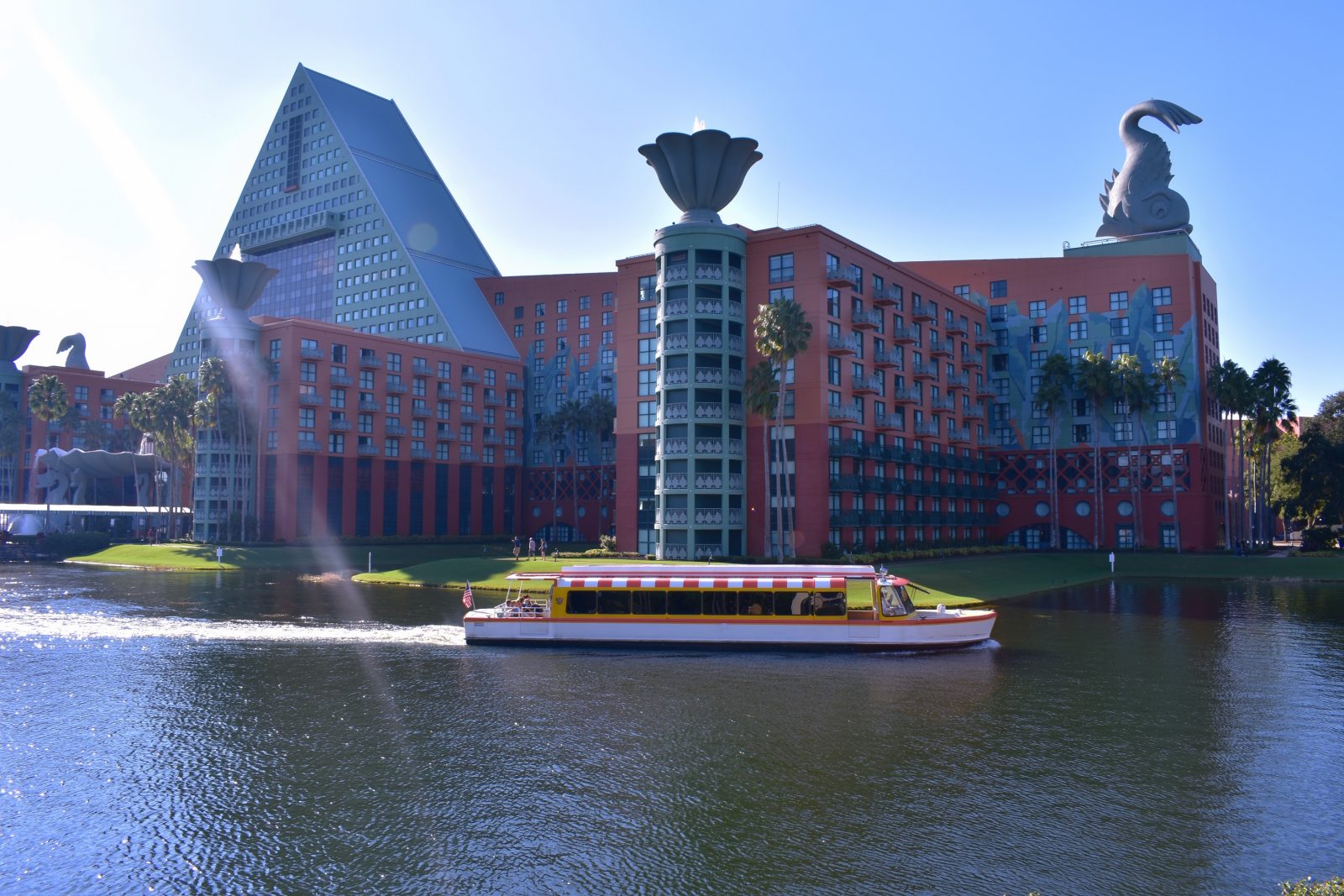 Visit The Animals
You don't have to visit the Animal Kingdom park to get a glimpse of some of the world's coolest animals. Rather, you can choose a more affordable alternative, as you can visit many of these same animals, including giraffes and zebras, at Disney's Animal Kingdom Lodge. This completely free experience is always a kid favorite.
While quite a few people know about the free animal viewing at Disney's Animal Kingdom Lodge, many forget about the horses that you can see at the Tri-Circle-D Ranch at the Campsites at Disney's Fort Wilderness Resort. While you can pay to take a carriage ride, ride the horses, or even take a sleigh ride during the holidays, you can also just sit and watch the majestic horses for free.
Disney is one of the stops on our Florida Road Trip Itinerary but if you don't want to spend money, you totally do not have to! Enjoying the animals is such a fun free thing to do!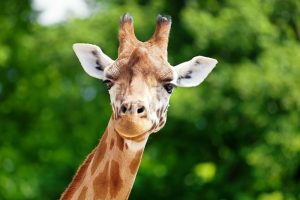 Make And Race Your Own LEGO Creations
One of the most popular free things to do at Disney World is make and race your own LEGO Creations. As one of the best Disney Springs stores, the LEGO store has proven to be a crowd favorite. At the store, there are a ton of hands-on activities to do with LEGOs, including creating your own LEGO car and then racing them against other people's LEGO cars outside of the store! While this cheap experience is especially fun for kids, adult LEGO lovers often get in on the fun as well.
Personally, I think this is one of the more unique free things to do at Disney because it isn't every day you get to go to a LEGO Store, let alone build and race cars for free. Even if you don't want to race the cars, you will still have a great deal of fun walking through the store and window shopping!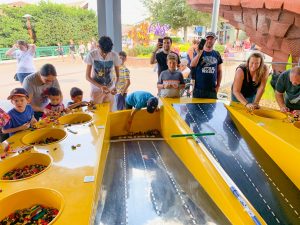 Enjoy the Electrical Water Pageant
Many people think you can only watch Disney's famous nighttime shows from the parks. That's simply not true! As a matter of fact, there's the fifteen-minute-long Electrical Water Pageant on the Seven Seas Lagoon – filled with twinkling lights, amazing songs, and even a bright green sea monster – that can be seen from five different Disney resorts, as well as from the Magic Kingdom entrance. (But pro tip: the best viewing spots are at Disney's Wilderness Lodge and Disney's Grand Floridian Resort & Spa).
Get Leid At Disney's Polynesian Village Resort
Leis, the beautiful flower necklaces from Hawaiian culture, were originally used to signify peace between people. Now you too can receive a lei of peace at Disney's Polynesian Village Resort. While the leis are automatically given to guests staying at the hotel, you can just ask a cast member in the lobby of the hotel for one, and they'll give one to you too.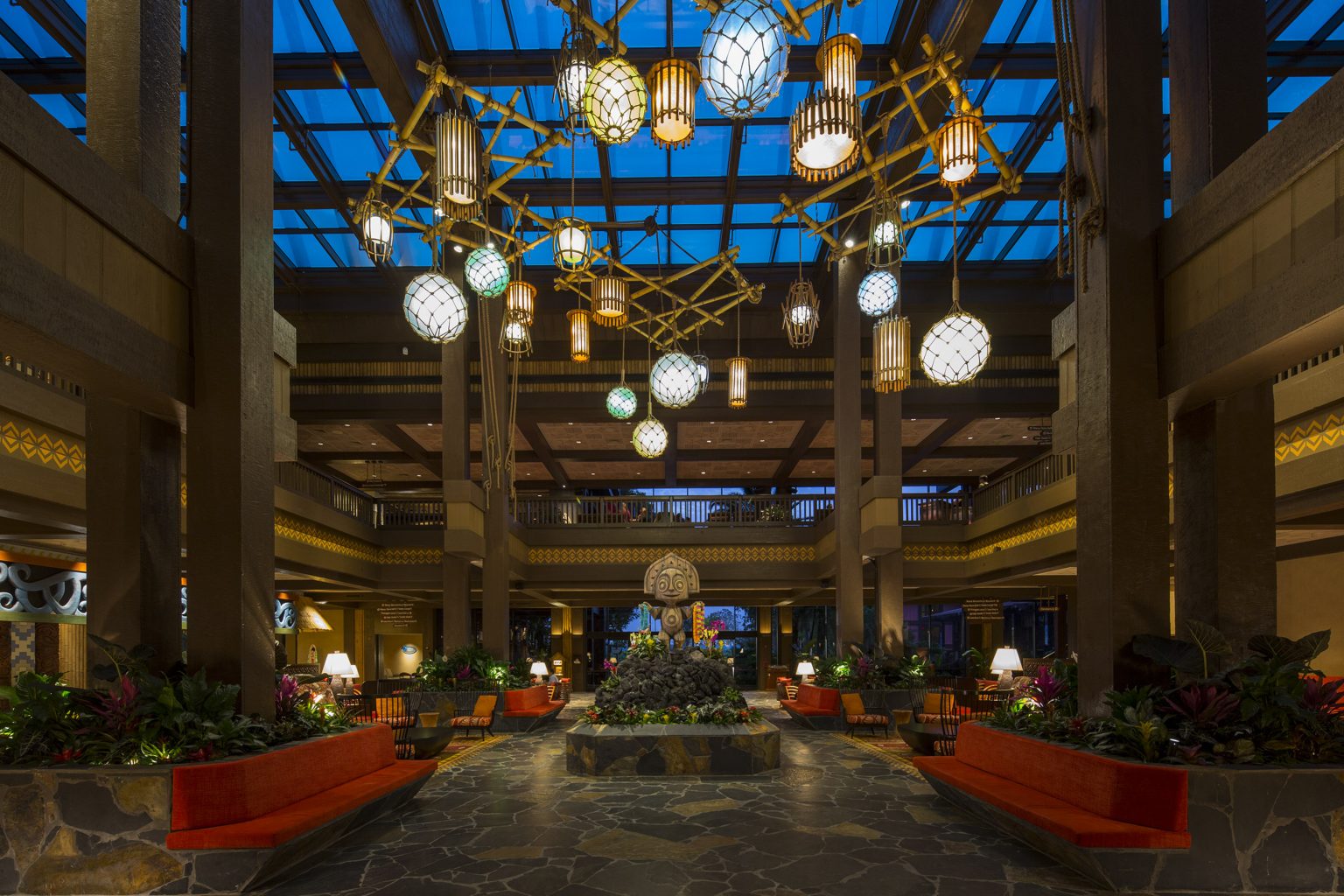 Take A Stroll Around Disney's BoardWalk
Disney's BoardWalk is one of my favorite free things to do at Disney World. While most people think of Disney Springs at the go-to free Disney area, Disney's Boardwalk is underrated! Take in the views of Crescent Lake (it's spectacular during sunset), do a little dancing at Atlantic Dance Hall, enjoy a stroll around the promenade, or just enjoy the sights and sounds of a traditional boardwalk.
The one downside of Disney's BoardWalk is the fact that free parking is limited. If you ask the parking attendant, he or she will guide you to the free self-parking area if there are still spots available. If not, valet parking is an option. Or, if you're coming from somewhere else on the Walt Disney World property, you can take you can choose fro the myriad of Disney transportation options.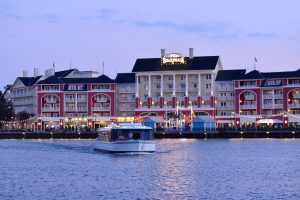 See The Fireworks
You don't have to stay inside of the Disney parks to watch their iconic firework shows. After all, those fireworks burst high up in the sky, so you can see them from pretty far away.
To catch a glimpse of the Magic Kingdom fireworks, there are a bunch of great spots to grab a sit. Lounge at one of the beaches at Disney's Polynesian Village Resort or Disney's Grand Floridian Resort & Spa. Or perhaps take a seat by the Ticket and Transportation Center where you catch the boats. Or you can also see the fireworks while on the bridge between Disney's Contemporary Resort and Bay Lake Tower.
As for Epcot's fireworks, head to the BoardWalk! You could even make a night of it by combining these firework sightings with the many other cool free things to do at Disney's BoardWalk.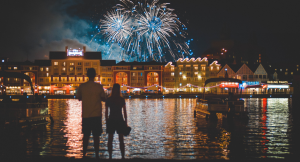 Go Dancing At Atlantic Dance Hall
Have you ever wanted to go nightclubbing for free at Disney? For those 21+, you can do exactly that at Atlantic Dance Hall! Located on Disney's BoardWalk, this stylish nightclub plays the best tunes from the '80s, '90s, and today! And if you want to take a breather, just walk outside and take in the fresh air along the shores of Crescent Lake.
I've gone there a few times and if you have "bad luck" and go on a night without a lot of people, do not despair! It can be an extremely lively place to go so try your luck another night. I have been when there are a lot of people on the dance floor and also when I was one of the few, such as on a Disney Marathon Weekend!
Sing At The Top Of Your Lungs At the Campfire Sing-A-Long
Every night at the campsites at Disney's Fort Wilderness Resort, you can sing along to a bunch of your favorite songs while sitting around a nice warm campfire. You can even bring your own marshmallows to roast! (Don't worry, if you forget, there is also a s'mores kit available for purchase at the Chuckwagon Snack Bar.) And, as an added bonus, Chip and Dale always stop by this fun free evening festivity.
Watch A Few Free Movies
Being the movie mogul that Disney is, it's not a surprise that you can catch free screenings of Disney movies all over Disney World. Known as "Movies Under the Stars," this exciting, yet affordable event happens at nearly all of the Walt Disney World Resort Hotels (including at the campsites at Disney's Fort Wilderness Resort, right after the sing-a-long). So which iconic Disney movie will you choose to watch for free? The Lion King? Tangled? Toy Story? Beauty & The Beast? Honestly, there are just so many to choose from, you really can't go wrong.
See The Butterflies
Disney is committed to helping preserve the butterfly population with a few butterfly gardens spread around Walt Disney World. While there is one seasonal butterfly garden displayed during the Epcot Flower and Garden Festival, the other two are available all year round – and they're completely free! These two year-long butterfly gardens can be found at Disney's Contemporary Resort and Disney's Fort Wilderness Resort and Campground. These butterfly gardens attract more than 70 different butterfly species, including skippers, whites and sulfurs, and swallowtails!
To learn more, call Disney's Gardening Hotline at (407) 938-3900.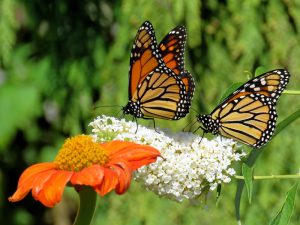 Take A Tour
Many Disney World Resorts offer free tours of the property (which, who knows, could give you even more ideas of free things to do at Disney World!). For example, the Animal Kingdom Lodge has three free tours. The first is one that focuses on culture, as, on this fantastic tour, Disney's cultural representatives explain how Disney incorporated many African cultures into the hotel. This hotel also has the Sanaa Cultural Tour and the Culinary Tour, both of which offer guests little tastes of the great meals offered at the Animal Kingdom Lodge.
Disney's Wilderness Lodge also offers a free, one-hour two. This tour focuses primarily on the art and architecture details of the hotel – including the popular replica of Old Faithful that erupts every single hour!
Enjoy Disney Springs
Disney Springs is the most popular free thing to do at Disney World. As a matter of fact, even parking is free! You can wander around the amazing stores, pose for cool photos with Instagram-worthy walls, and listen to some fantastic live music. To make sure that you get the most out of your time at Disney Springs, make sure you have the official Disney Springs map!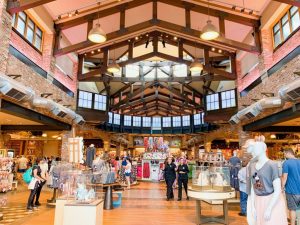 Free Ghirardelli Chocolate Samples!
As you're walking around Disney Springs looking for the free things to do, there are a few things that you'll likely end up doing. 1) Listening to the amazing live music, 2) playing with some LEGOs at the LEGO store, and 3) getting a free square of chocolate (or two) from Ghirardelli. It's the easiest thing in the world to pop into Ghirardelli, get handed your free chocolate square, and walk out. Thirty second of your time, zero dollars of your money, and you somehow managed to get some free, delicious chocolate. It's basically Disney magic at work.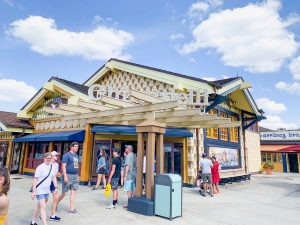 Visit Disney's Wilderness Preserve
One of the coolest free things to do at Disney World is actually located quite far from the rest of the other Disney World attractions. Located about 20 miles south from everything at Walt Disney World, Disney has partnered with the Nature Conservancy to preserve a 11,500-acre plot of land known as Disney's Wilderness Preserve.
Within these 11,500 acres, there are over 1,000 plant and animal species. There is a 2.5-mile nature trail that is perfect for getting an inside look on how these plants and animals live and thrive in their natural habitats. Watch leopard frogs leaping and butterflies fluttering right in front of your eyes! Before you go, do know that sections of this nature trail can get quite muddy after a rainy day.
Go on a Scavenger Hunt
I don't know about you, but one of my favorite things to do as a kid was go on scavenger hunts! And one of the most famous scavenger hunts in the world is the hidden Mickey scavenger hunt! As many Disney lovers know, there are hidden Mickey shapes scattered all around Disney locations. At Walt Disney World in particular, you can actually get a free "Hidden Mickey Hunt" guide from the front desk of Disney's Wilderness Lodge.
As an added bonus, this hidden Mickey scavenger hunt is an awesome activity for a rainy day, as, while many Disney activities are outdoors, most of the hidden Mickeys at Walt Disney World can actually be found indoors!
Learn To Draw For Free
If you head over to Disney's Art of Animation Resort (you can take the brand new Skyliner to get there), you can take free animation and drawing classes. This is the perfect cheap, budget-activity to take part in, especially if you have a little artist on your hands. These fantastic 30-minute classes are offered every day from 9 a.m. to 4 p.m. And the best part? You could be drawing any Disney character out there – from Mickey Mouse to Jack Skellington to Flynn Rider!
If you do want to take part in these drawing classes, try to get there early (classes start each half hour). Because each class can only accommodate about 50 people, they get full quite quickly! But, on the bright side, if the class does get full, you'll only have to wait another 30 minutes until the next one!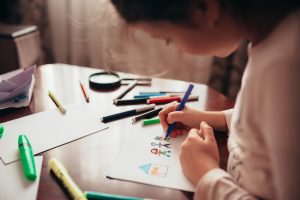 That completes our list of free things to do at Disney World! Hopefully, it helps you in planning your trip to Disney! I am happy to answer any questions that you may have in the comments. I hope you have a fantastic time at Disney!
Pin this post: