Disneyland vs Disney World- how do you pick? Disney has parks in California and Florida, and the Disneyland vs Disney World debate is a BIG one. There are similarities between both parks but also a ton of differences! How do you pick which one to visit?
There is a lot to consider when deciding where to spend your Disney vacation, including how large the parks are, what attractions they have, and (if you're like me) what food they offer. So, I'm going to walk you through the biggest factors in your Disney trip to help you determine which park will be best for you and your family.
Get a FREE printable 30/60/90 day Disney countdown by joining our private Disney Facebook Group and share your photos and ask for tips and tricks!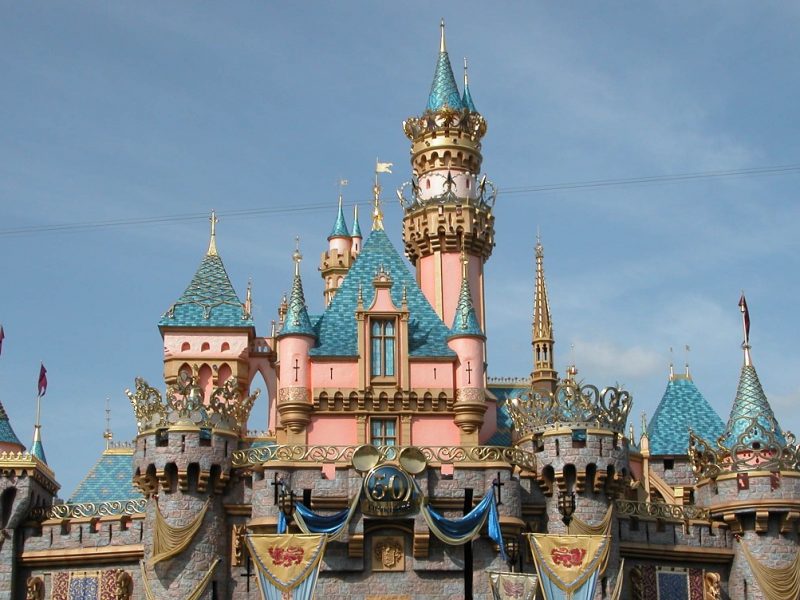 Disneyland vs Disney World: Which Park to Pick?
Stats by Park
Before we get into the nitty gritty, let's cover our basics! Disneyland and Walt Disney World have their similarities for certain, but here's a basic rundown of the stats for each park.
Disneyland
Opened July 17th, 1995
Located in Anaheim, California
Has two (2) theme parks: Disneyland and California Adventure
The parks and the resorts cover approximately 100 acres of land
Disney World
Opened October 1st, 1971
Located in Lake Buena Vista, Florida (near Orlando)
Has four (4) theme parks: Magic Kingdom, Epcot, Hollywood Studios, and Animal Kingdom
Has two (2) water parks and four (4) golf courses
The parks and resorts cover approximately 25,000 acres of land (roughly the size of San Francisco!)
Size: Disneyland vs Disney World
Okay, so the parks are big. What does that mean? It means a lot! One of the things to consider about Disneyland vs Walt Disney World is their sizes, because that's a big indicator of how much there is to do! Bigger parks means more RIDES. Walt Disney World's four major theme parks are home to unique, one of a kind attractions such as: Seven Dwarves Mine Train (Magic Kingdom), Slinky Dog Dash (Hollywood Studios), Expedition Everest (Animal Kingdom), and Mission: Space (Epcot).
So, if size equals more to do, then more to do equals more time! If you're looking for a longer trip (4+ days), then you may want to look into Walt Disney World, as there's so much to do. I would recommend even more time than that for a visit, as one park per day is A LOT, and you may also want to check out Disney Springs, the resorts, the golf courses, the water parks, or even the mini golf!
If you're looking for a shorter trip, Disneyland is ideal. Because these parks are smaller, you can essentially accomplish an entire park in one day, and their Downtown Disney is not big en0ugh for more than a meal or an hour or two of shopping. However, I would recommend 3 days at Disneyland if you can, because this park has so much history (Walt was deeply involved in building Disneyland) and small details I wouldn't want you to miss!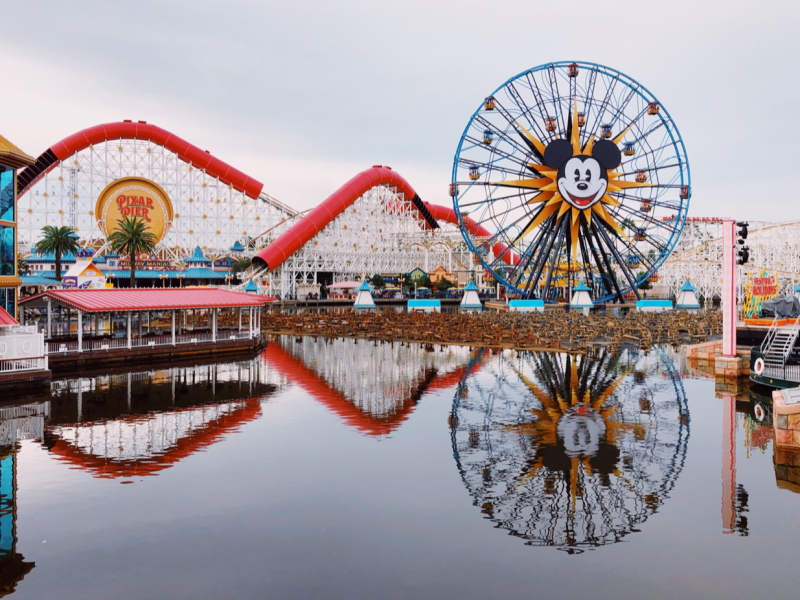 FastPass and MaxPass vs FastPass+ and MagicBands
Ack! FastPass, MaxPass, FastPass+, MagicBands… is your head spinning? This is a lot of crazy words that kind of mean the same thing. However, they are hugely important to the Disney experience and are uniquely different in Disneyland and Walt Disney World.
Disneyland
Disneyland does NOT have FastPass+ or MagicBands. Maybe someday, but right now they're on a completely different system. Disneyland uses the paper FastPass system, where you enter the park and physically go to the FastPass station to grab a paper pass for the attraction you want. This FastPass gives you a time window to enter the FastPass queue of that attraction. These cannot be planned days in advance!
However, Disneyland does have what is called the MaxPass system. This is a ticket add-on of $15 per park ticket per day. With MaxPass, you can use the Disneyland mobile phone app to select FastPass times for the day once you've entered the park. You still can't plan these in advance, but once you've scanned into the park you can view and select FastPasses for the day. Plus, if your ticket is a ParkHopper, you can view and select FastPasses for either park.
On top of this FastPass system, MaxPass also gives you the magic of Disney PhotoPass. You know all those great in-ride photos, as well as character meet-and-greets and gorgeous backgrounds with Disney photographers in the parks? With PhotoPass, you can access those photos in the Disneyland app and download them onto your phone from there! This is a great way to capture memories of your trip!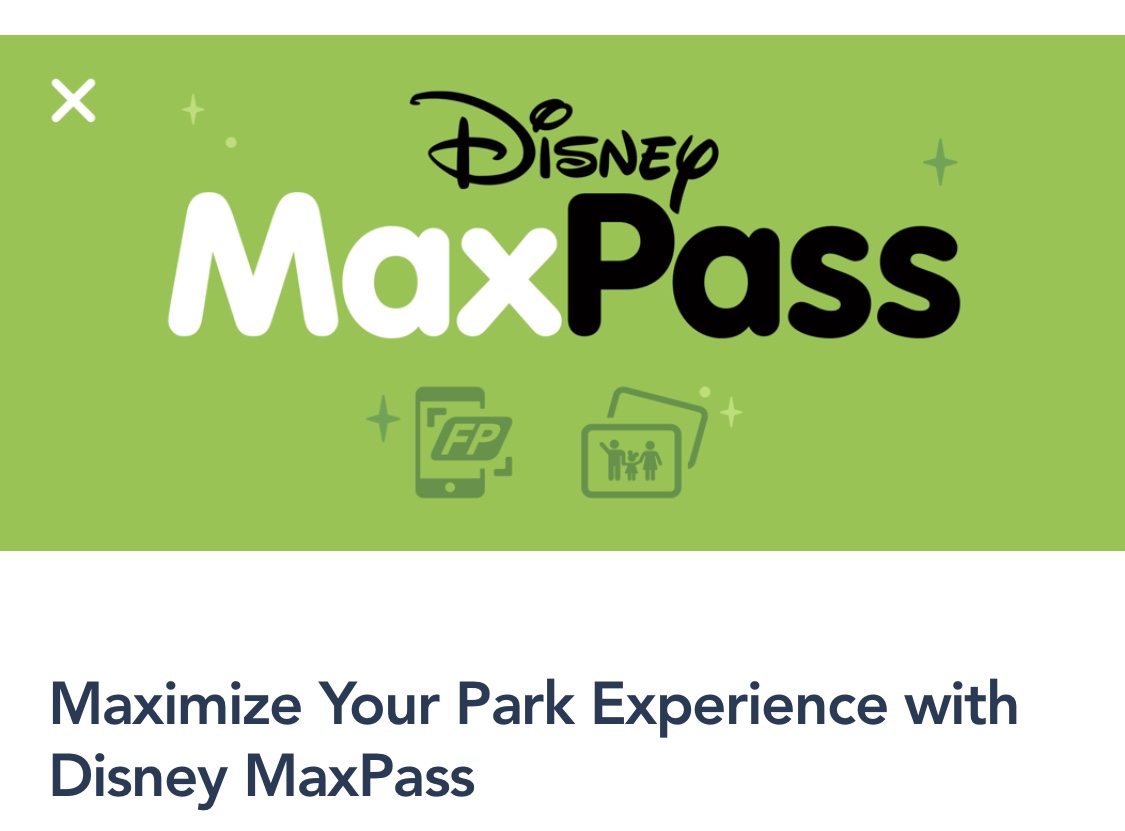 Disney World
Disneyland's baby brother, Walt Disney World, is perhaps the more tech-savvy of these parks. For a Walt Disney World vacation, you can use the My Disney Experience mobile app or website to book FastPass+ 30-60 days in advance of your trip! This is a huge bonus, BUT it also means that FastPasses for highly sought after rides are typically snatched up 60 days in advance, so if you want your chance at those FastPasses you'll have to be ahead of the game.
FastPass+ basically means planned in advance. It's Walt Disney World's way of offloading the rush to the paper FastPass stands inside the park to let guests have more time for fun and attractions. The in-park FastPass stands are still available, but they don't do much more than the app can!
MagicBands is Walt Disney World's other novelty in the FastPass game. Basically, a MagicBand is a bracelet (that comes in fun colors, themes, and character designs) that holds all of your Disney magic in one place. The MagicBand is your park ticket you tap to enter the park, it also is where your FastPasses are stored, so you'll tap them to enter the FastPass queue of attractions. If you want to take a PhotoPass photo, photographers (or the post-ride room where photos are viewed) can scan your MagicBand to put your photos directly onto your account.
If you're staying on Disney property, your MagicBand also serves as your hotel room key! It even has the option to charge payments to your room if you want to purchase souvenirs and snacks throughout your day (don't worry, paying with a MagicBand also requires a personalized PIN number, so no one can make purchases on your account).
For more on using the FastPass+ system at Walt Disney World, check out our favorite tips.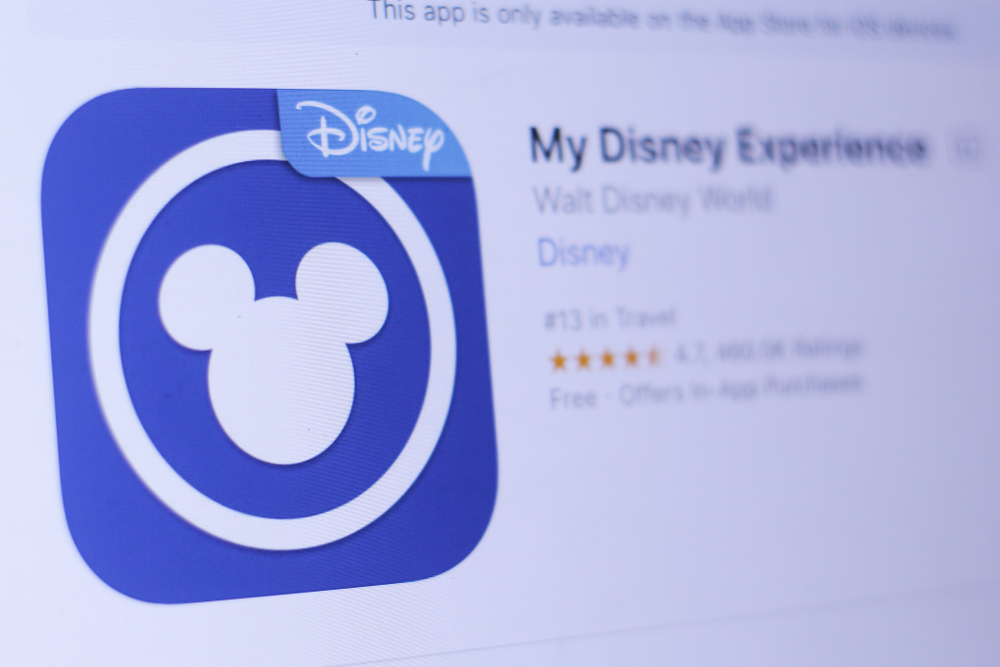 Crowds and Wait Times
Crowds and wait times are a huge factor of any Disney vacation. Of course, the Number 1 thing I can advise in this category is to be prepared with PATIENCE. No matter what, there will be people and you will wait in line. So long as you don't let that take away from your fun, you're golden! However, there are definitely some things to help make this easier.
Crowds and wait times for both Disneyland and Walt Disney World vary greatly throughout the year. Make sure you're aware of any special events happening in the parks during your trip (new rides, new lands, specially-ticketed events, festivals, runDisney events, etc.). All sorts of things can cause crowd levels and wait times to spike, so the best thing is to be aware of what's going on when you want to go.
With that being said, if crowds and wait times are the bane of your existence but your family REALLY wants to go to Disney? Disneyland. Take it with a grain of salt, but 9 times out of 10, Disneyland will be less crowded than Walt Disney World. Disneyland is much more of a locals park, with less space, fewer attractions, and special resident-only deals limited to only surrounding zip codes, people just don't flock to Disneyland the way they do Walt Disney World.
For more on crowds and wait times, be sure to check out our crowd calendars for Disneyland and Walt Disney World.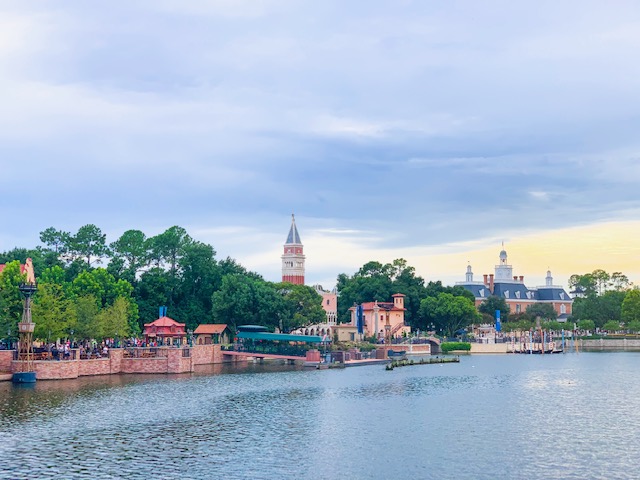 Ticket Options
Both locations of Disney theme parks have ticket options that include single day, multi-day, ParkHopper, and annual pass. This can make it really easy to choose the best options for your family! If you're staying on property, you can bundle your tickets in with your room purchase as well. You can also typically buy park tickets through third party sellers like Costco and Sam's Club if you're the kind of person who likes scoping out good deals!
At both parks, ticket prices will range based on season and popularity, meaning that peak travel seasons and weekends will cost you more than mid-week in an off season. If you have flexibility in when you can travel, this can save you lots of money on your trip!
Dining: Disneyland vs Disney World
This is one category where Walt Disney World's extreme size comes in handy! There are SO MANY food options! You can enjoy cultural plates as you make your way around the world in Epcot, try classic meals in stunning settings in Magic Kingdom, be adventurous with your palate in Animal Kingdom, and enjoy a variety of American style meals and settings in Hollywood Studios. Plus, the resorts at Walt Disney World are homes to some of the best restaurants in the entire place! If none of that strikes your fancy, the newly renovated Disney Springs has dozens of full service and quick service dining options. Seriously, you cannot go wrong.
This is not to say the food at Disneyland is bad! Disneyland has some amazing restaurants and stunning backdrops to eat against, as well as some amazing quick service snacks. However, Walt Disney World scores the point for variety in this category. Below are some of favorite dining options in both locations!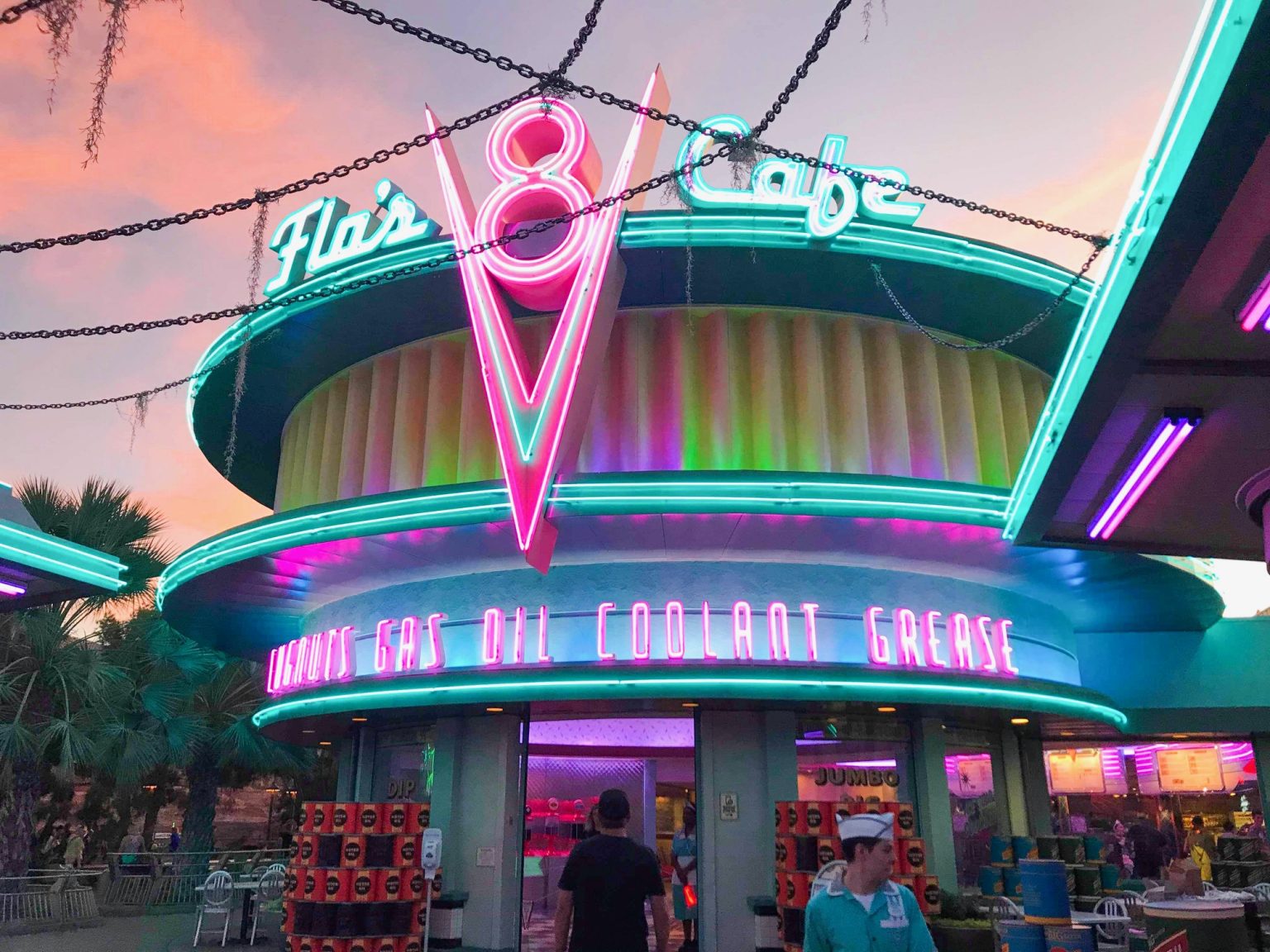 Disneyland
Quick Service:
Corn Dog Castle, California Adventure
French Market Restaurant, Disneyland
Jack Jack's Cookie Num Nums, California Adventure
Red Rose Taverne, Disneyland
Full Service:
Blue Bayou, Disneyland
Carthay Circle, California Adventure
Lamplight Lounge, California Adventure
Plaza Inn, Disneyland
Disney World
Quick Service:
Columbia Harbour House, Magic Kingdom
Les Halles Boulangerie and Patisserie, Epcot
Pongu Pongu, Animal Kingdom
Woody's Lunch Box, Hollywood Studios
Full Service:
Cinderella's Royal Table, Magic Kingdom
Teppan Edo, Epcot
Yak & Yeti, Animal Kingdom
Hollywood Brown Derby, Hollywood Studios
California Grill, Contemporary Resort
Paddlefish, Disney Springs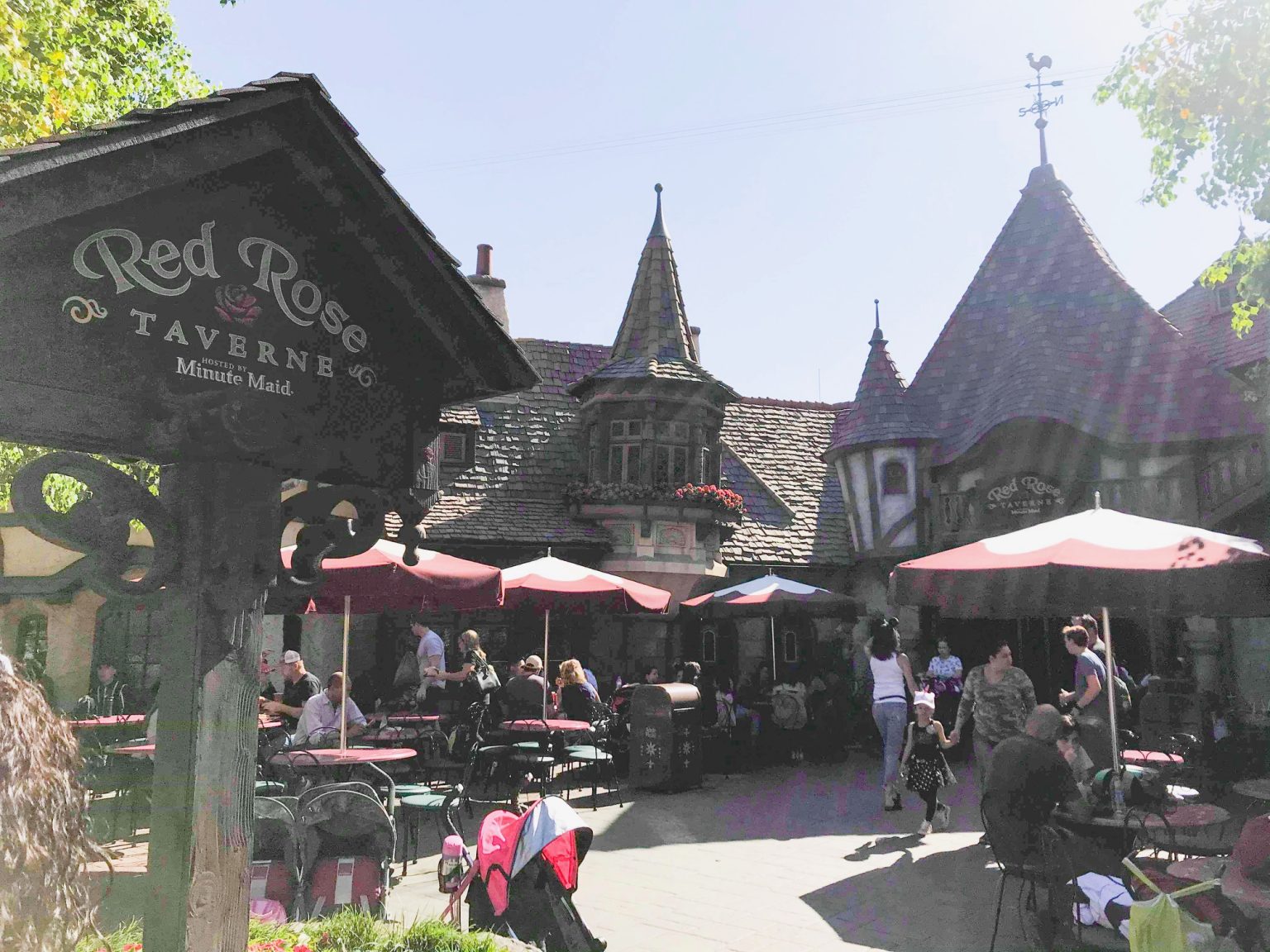 Resorts
Again, in the Disneyland vs Disney World showdown, Disney World's size overpowers Disneyland in this category! Resorts are hugely important in planning your Disney vacation because (trust me!) you'll need a good night's sleep! It's important to note that both locations have both their own resorts AND "Good Neighbor" resorts, which are independently owned but affiliates with Disney, thus allowing you the benefits of Disney resorts.
Disneyland has three resorts: the Disneyland Hotel, the Grand Californian, and Paradise Pier. Paradise Pier is their most affordable option (not counting Good Neighbors). Each resort is really uniquely themed and offers AMAZING proximity to the parks. Like, walking distance, would take you longer to drive there, proximity.
Walt Disney World has 25 resorts! They have options all the way through firework-view suites in Bay Lake Tower to campsites at Wilderness Lodge and EVERYTHING in between. Different resorts have different proximities to the parks, so some are walking distance to ONE park, but for the most part, the resorts are not close enough to the theme parks to avoid transportation.
Every Disney resort is very detailed in its theming, so be sure to take that into consideration when planning your trip! Good Neighbor Hotels are a great option for those wanting to save money OR not be immersed in Disney 100% of the time. However, if you want that deep Disney experience, be sure to check out the themes of the resorts- I bet you'll find one you love!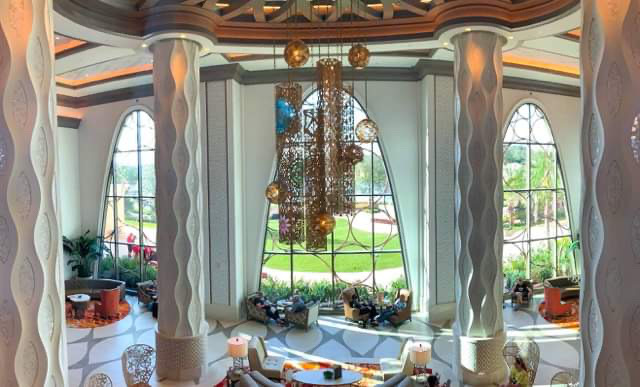 Attractions: Disneyland vs Disney World
So, if you're not going to Disney for the food and views (like me!) you probably want me to tell you about the main event: the ATTRACTIONS! There are some repeats and some unique to each park, so I'll walk you through them!
Overlap:
Space Mountain
Big Thunder Mountain Railroad
Splash Mountain (Becoming "Tiana's Bayou Adventure" at both parks)
Astro Orbiter
Dumbo the Flying Elephant
Fantasmic: Nighttime Spectacular
Haunted Mansion
It's a Small World
Jungle Cruise
Mad Tea Party
Peter Pan's Flight
Pirates of the Caribbean
The Many Adventures of Winnie the Pooh
Tom Sawyer Island
Toy Story Mania
Walt Disney's Enchanted Tiki Room
Buzz Lightyear's Space Ranger Spin/Buzz Lightyear's Astro Blasters
Soarin'
Millenium Falcon: Smugglers' Run
Rise of the Resistance (coming soon to Disneyland!)
Now, just because these attractions may appear in both locations doesn't mean they're the same! Most of these attractions have their own twist on them in each park they're in, and most people have preferences on which versions are best! However, at least whichever park you go to, you'll get to cross these off your list!
There are also some rides that are very similar in both parks! Tower of Terror is in Walt Disney World, and it's Disneyland counterpart was renovated to be a Guardians of the Galaxy ride. Both parks also have a carousel, a treehouse, and a riverboat!
There are also LOADS of unique attractions at each location! There are so so many rides, shows, parades, and fireworks displays across the parks so the best thing to do is to consider what your family will enjoy/wants the most and determine which location has the best options for everyone! Be sure to review all the ones available to see what your family will like best.  My top five attractions across both parks are:
Radiator Springs Racers, California Adventure (Disneyland)
Incredicoaster, California Adventure (Disneyland)
Carousel of Progress, Magic Kingdom (Disney World)
Matterhorn, Disneyland
Kilimanjaro Safaris, Animal Kingdom (Disney World)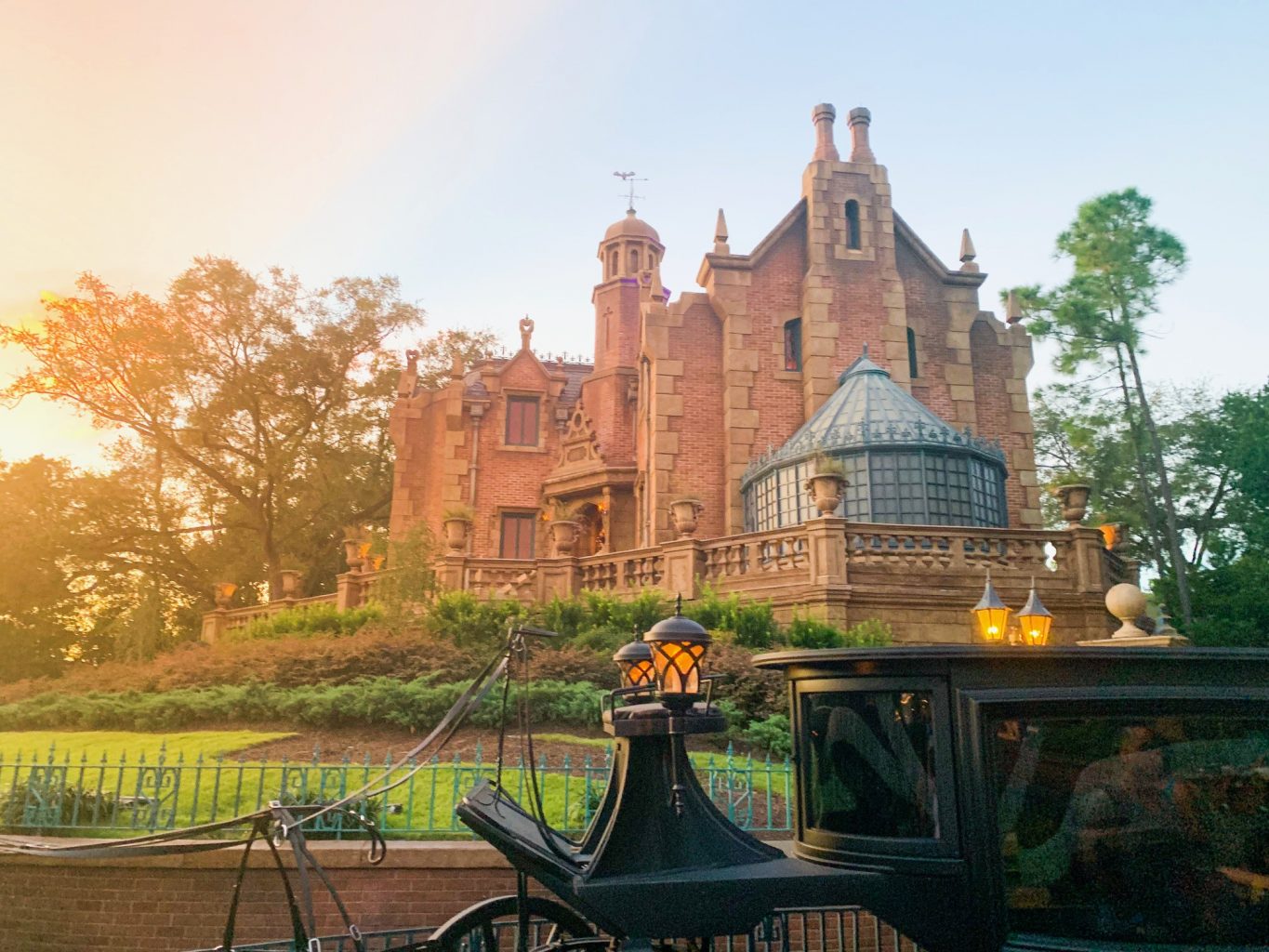 Transportation
Last, but certainly not least (though decidedly less exciting!): transportation. No Disneyland vs Walt Disney World debate would be complete without considering the transportation in both locations. While there is transportation within some of the parks (like the Railroad in both Disneyland and Magic Kingdom), the big thing is actually how to GET to the parks!
As I mentioned above, if you're going to Disneyland and staying on property, you can walk to both theme parks AND Downtown Disney. You actually walk through Downtown Disney to get to the theme parks, but it's a great walk and destination! If you stay Good Neighbor or off-property, there's a good chance you can walk there as well, though the walk may be a bit further.
If you're going to Disney World and staying on property, while you may be able to walk to some locations from your resort, you'll need to use the Disney transportation system. Disney has free, practically nonstop buses running from every resort to every park, and Disney Springs and the water parks. Some resorts also have more options!
The newly opened Skyliner gondola system at Disney World connects Caribbean Beach Resort, Riviera Resort, Art of Animation Resort, and Pop Century Resort to Epcot and Hollywood Studios. The Contemporary Resort, Grand Floridian Resort, and Polynesian Resort all connect to Magic Kingdom via monorail. Some resorts also offer boat travel to different destinations!
The Disney World transportation system is amazing, covering all 42 square miles of property, and can get you where you need to go, all for free! If you don't want to wait for transit, you can also utilize the Lyft Minnie Vans throughout the property.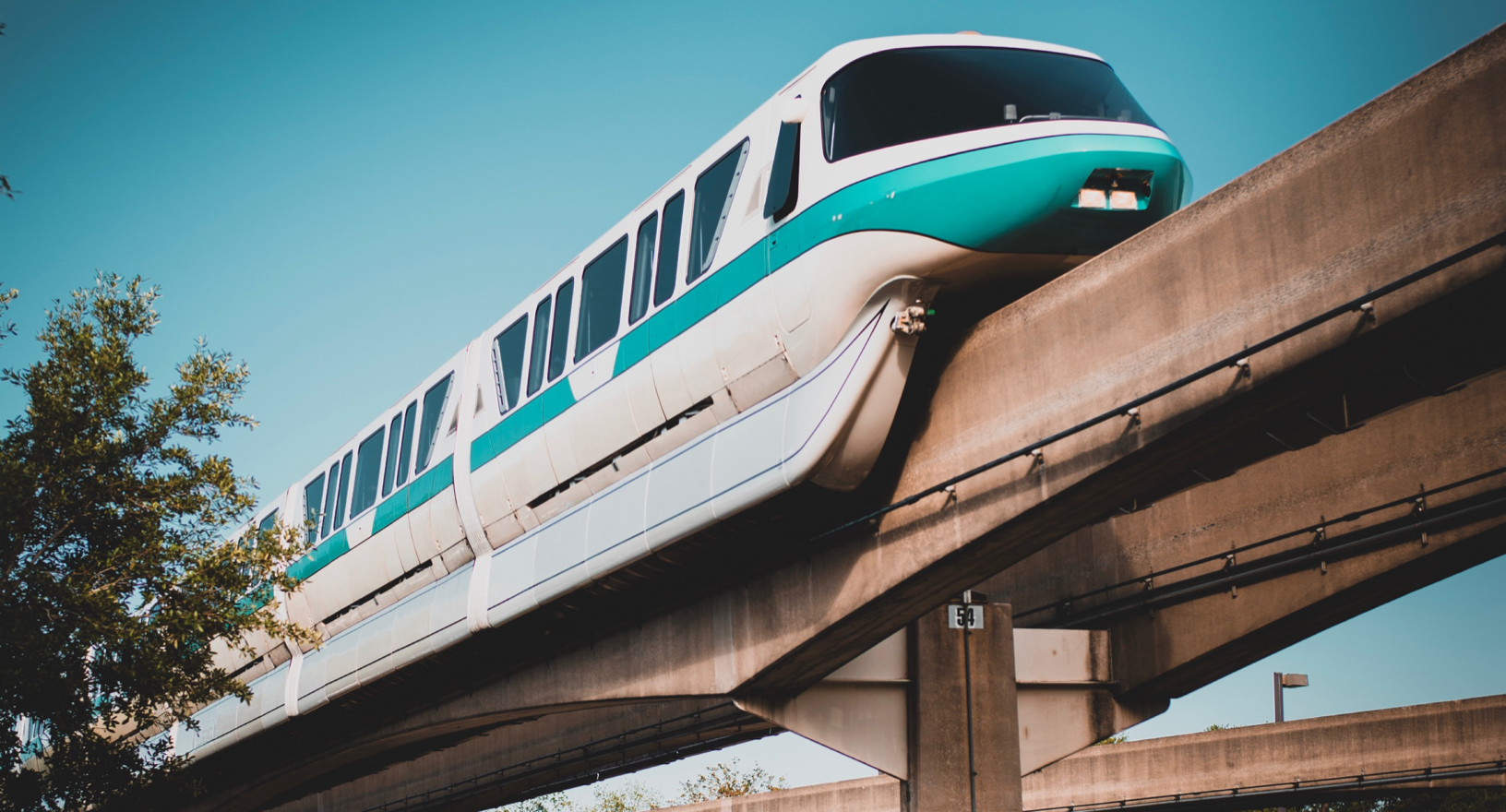 Disneyland and Disney World both are amazing locations! Disney World has so much to do and is great for families who want to do it all. Disneyland will always have my heart because of it's history, smaller crowds, and Pixar Pier; but as a Disney World Annual Passholder, I'm fortunate enough to know the magic of both places!
Hopefully you now know some of the big differences in Disneyland vs Disney World. It can be an overwhelming subject and a daunting decision, but I think you're ready for it! No matter what, it'll be a vacation full of laughter and fun, with memories you'll cherish forever! Good luck and happy planning!
Pin this post: