Are you interested in discovering the very best Disneyland Paris rides so you have the most magical trip imaginable? Do you want to know which rides to head to first, and which ones to avoid? Then look no further. We know it can be a real struggle to fit everything into your trip to the park. You don't want to miss out on any of the great rides, and you certainly don't want to waste precious time queuing for rides that are not worth it. We're here to help.
Disneyland Paris has two parks to offer, both providing great (and some rubbish) rides for you to enjoy. This handy guide to the best Disneyland Paris rides will help you across both parks, all in one place. We want to make it the easiest it can possibly be for you to have the absolute best time while you are in the most magical place in the world. There are rides for everyone at Disneyland Paris but we'll signpost which rides are best for which people, so there is no disappointment when you arrive.
Get a FREE printable 30/60/90 day Disney countdown by joining our private Disney Facebook Group and share your photos and ask for tips and tricks!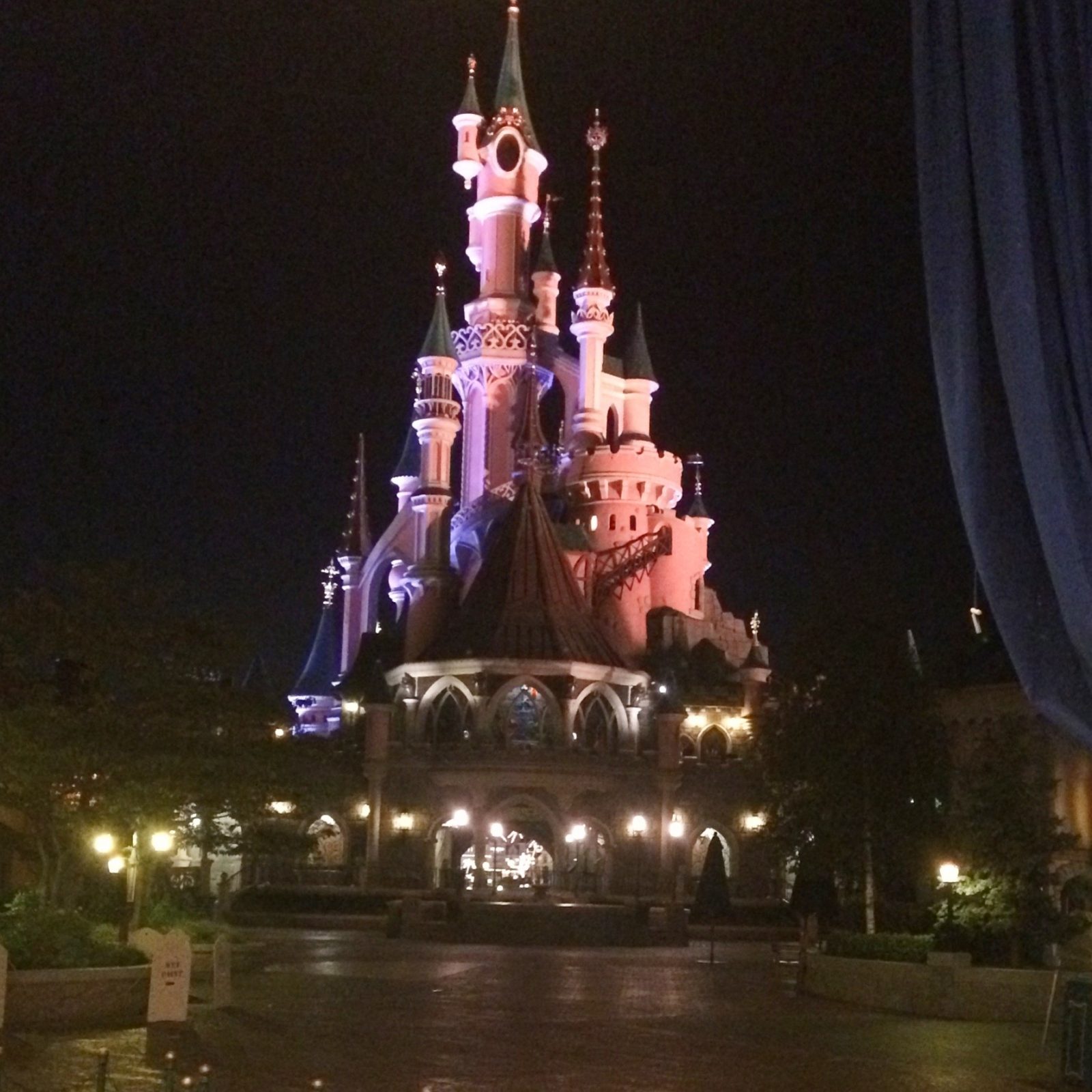 21 Best (And Worst!) Disneyland Paris Rides And Attractions
A Guide to the Parks
Spread across 140 acres of land, Disneyland Paris can be a bit of maze to get around. It can be easy to get lost and end up traipsing from one end of the park to the other for no good reason! Both parks have helpfully created different lands (called Lots in the Studio Park) so you can navigate the park a little easier.
There are around 50 attractions across the two parks. Don't worry, this does seem like a lot of things to pack into your time in Disneyland Paris, especially if you are only there for one or two days. But with this list you'll know which ones are really worth your time. In case you still want to hit all 50, we've included a list of every attraction, split into the different lands so you know which ones are nearby to each other.
Disneyland Park
Fantasyland
'it's a small world'
Alice's Curious Labyrinth
Blanche-Neige et les Sept Nains
Casey Jr.
Dumbo the Flying Elephant
La Galerie de la Belle au Bois Dormant
La Taniere du Dragon
Le Carrousel de Lancelot
Le Pays des Contes de Fees
Le Voyages de Pinocchio
Mad Hatter's Tea Cups
Peter Pan's Flight
Sleeping Beauty Castle
Adventureland
Adventure Isle
Indiana Jones and the Temple of Peril
La Cabane des Robinson
Pirate Galleon
Pirates of the Caribbean
Pirates' Beach
Le Passage Enchante d'Aladdin
Discoveryland
Autopia
Les Mysteres du Nautilus
Mickey's PhilharMagic
Orbitron
Star Tours
Hyperspace Mountain
Frontierland
Big Thunder Mountain
Frontierland Playground
Phantom Manor
Rustler Roundup Shootin' Gallery
Buzz Lightyear Laser Blast
Thunder Mesa Riverboat Landing
Main Street U.S.A.
Discovery Arcade
Horse-Drawn Streetcars
Liberty Arcade
Main Street Vehicles
Walt Disney Studio Park
Toon Studio
Cars Quatre Roues Rallye
Crush's Coaster
Flying Carpets Over Agrabah
RC Racer
Ratatouille: The Adventure
Slinky Dog Zigzag Spin
Toy Soldiers Parachute Drop
Front Lot
Disney Studio 1
Production Courtyard
The Twilight Zone Tower of Terror
Studio Tram Tour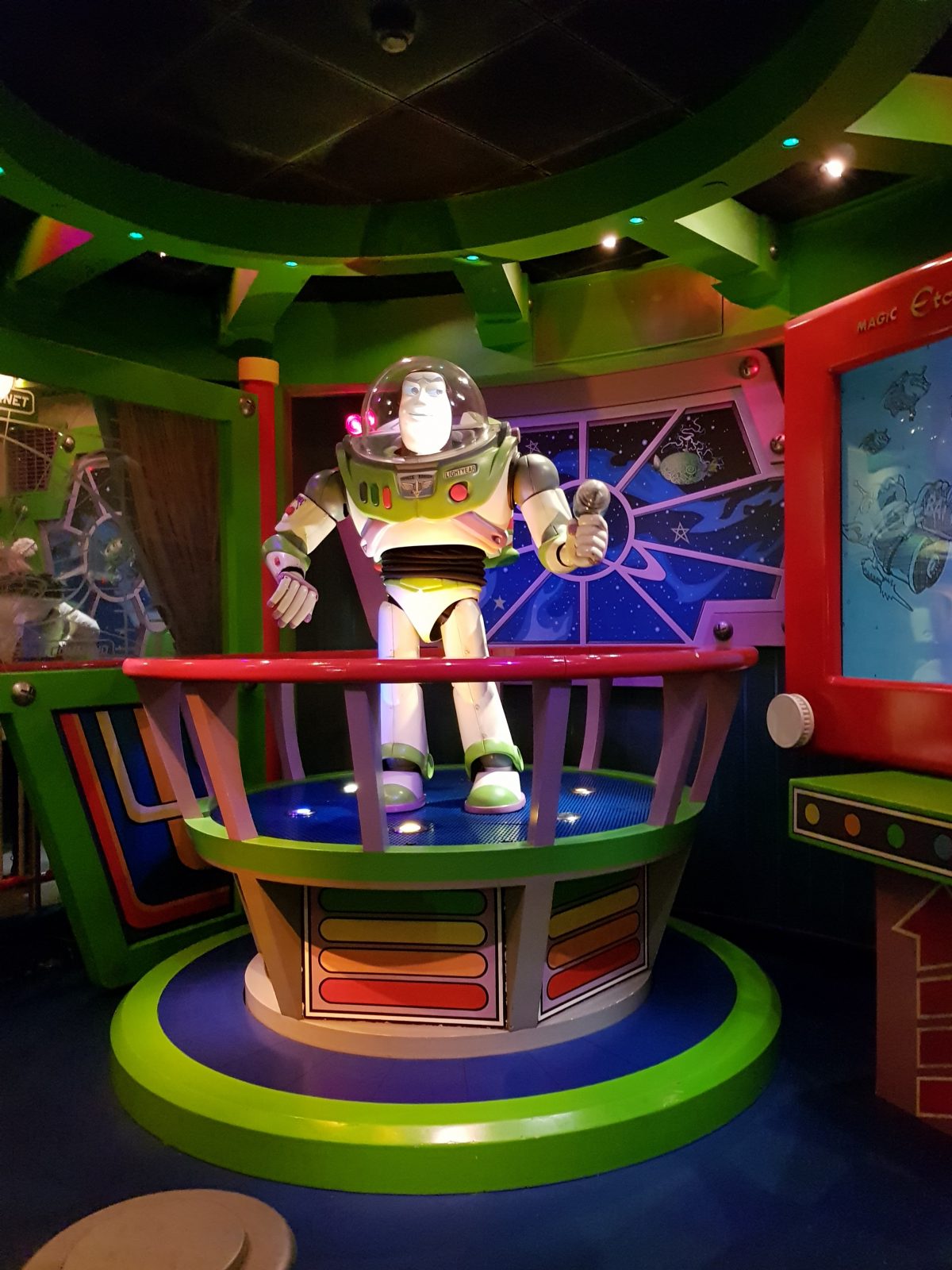 Best Disneyland Paris Rides
Pirates Of The Caribbean
If you've been on the Pirates of the Caribbean rides at the other Disney resorts, you might think that you can skip the Parisian offering. But this would be a big mistake! Whilst the Pirates of the Caribbean ride is a great ride in the other parks (it even features on our best Magic Kingdom rides list), it's by far the best at Disneyland Paris.
Not only does it feature two drops, rather than the standard one, it is much darker and creepier than the other versions of this ride. Head to Adventureland and sail your ship through the many adventures of Captain Jack and the other pirates to the iconic sound of the movies and old sea shanties. You may get wet on this ride and younger children, or those who don't like the dark, could find it a bit too scary. It also has a tendency to break down (at least whenever we're on it!) but then you get to have an adventure of your own through the backstage areas of the ride. It is still definitely one of the best Disneyland Paris rides.
Phantom Manor
Having just reopened in 2019, after a huge renovation, Phantom Manor is one of the best rides at Disneyland Paris. Strap in for a creepy tour through the haunted manor with all new details and a much better storyline to follow. Located in the heart of Frontierland, Disneyland has really pushed the boat out with this ride. The outside of the ride is designed to look just as creepy as what you will find inside which adds to the whole experience. The story is told in both French and English so you don't need to worry if you don't speak French, you'll still get to enjoy the whole ride.
It is a fairly slow moving ride and anyone is welcome to ride so it's a good ride for the whole family. However, as a haunted mansion, it is designed to be a little dark and a little scary so it may not be the best ride for those of a more nervous disposition. That being said it is an interesting and wonderfully designed ride that should feature on most peoples list of the best Disneyland Paris rides.
Big Thunder Mountain
Forming the iconic backdrop of Frontierland, Big Thunder Mountain is a fast-paced, runaway train ride that is great for the whole family. Big Thunder Mountain is one of the bigger, more rollercoastery rides at Disneyland Paris so a height restriction of 1.02m does apply. Once you've passed the height restriction, you are in for a real treat.
Travelling at some speed through the mountains, twist and turn as the runaway mine cart takes you on an incredible journey. The train journeys through an abandoned (and apparently haunted) mining town, which is stunningly created along the tracks. It is quite a bumpy ride – especially during the explosion – but it's great fun and has been scientifically proven to break up kidney stones, so it has health benefits as well!
Star Wars Hyperspace Mountain
Fly through the galaxy as a rebel fighter in this Star Wars themed roller coaster in Discoveryland. Featuring big drops and fast turns, this is not a roller coaster for the faint hearted. This is a really unique take on a roller coaster as you fly around X-Wings and Tie-Fighters, all while dodging laser blasts with rebel radio chatter in your ears. It's such a fun ride and great for fans of Star Wars. The queues can be quite long so it's best to get a fast pass, or if you're ok with your group being split then there is a single rider line which means you get onto the ride a lot quicker.
Hyperspace Mountain is one of the biggest roller coasters at Disneyland Paris and features big drops and is very fast so it does have a height restriction of 1.2m. This makes it better for older kids and above, and the storyline makes it much more immersive for Star Wars fans. Whilst anyone would be able to enjoy it even if you're not a big Star Wars fan, we find it's a better all round experience if you can appreciate the smaller elements. Then you'll understand – it's a trap!
Star Tours: The Adventures Continue
If you're a fan of Star Wars and aren't tall enough to ride Star Wars Hyperspace Mountain, Star Tours is a great alternative to get your Star Wars fix. In fact, everyone should ride it at least once! It's a truly immersive experience, even the queue gives you plenty to take in while you wait. Star Tours is a virtual reality ride which means it's good for everyone (over 1.02m due to safety restraints).
With over 60 different missions, you can ride it again and again and still experience something new. And before each mission, one guest is "spotted" as a rebel spy so make sure you smile for the camera – you never know who it might be! It is quite similar to ones in the other parks, so if you've been on one of those you could possibly skip it but it's still a great ride that offers a fast pass, and every ride is unique.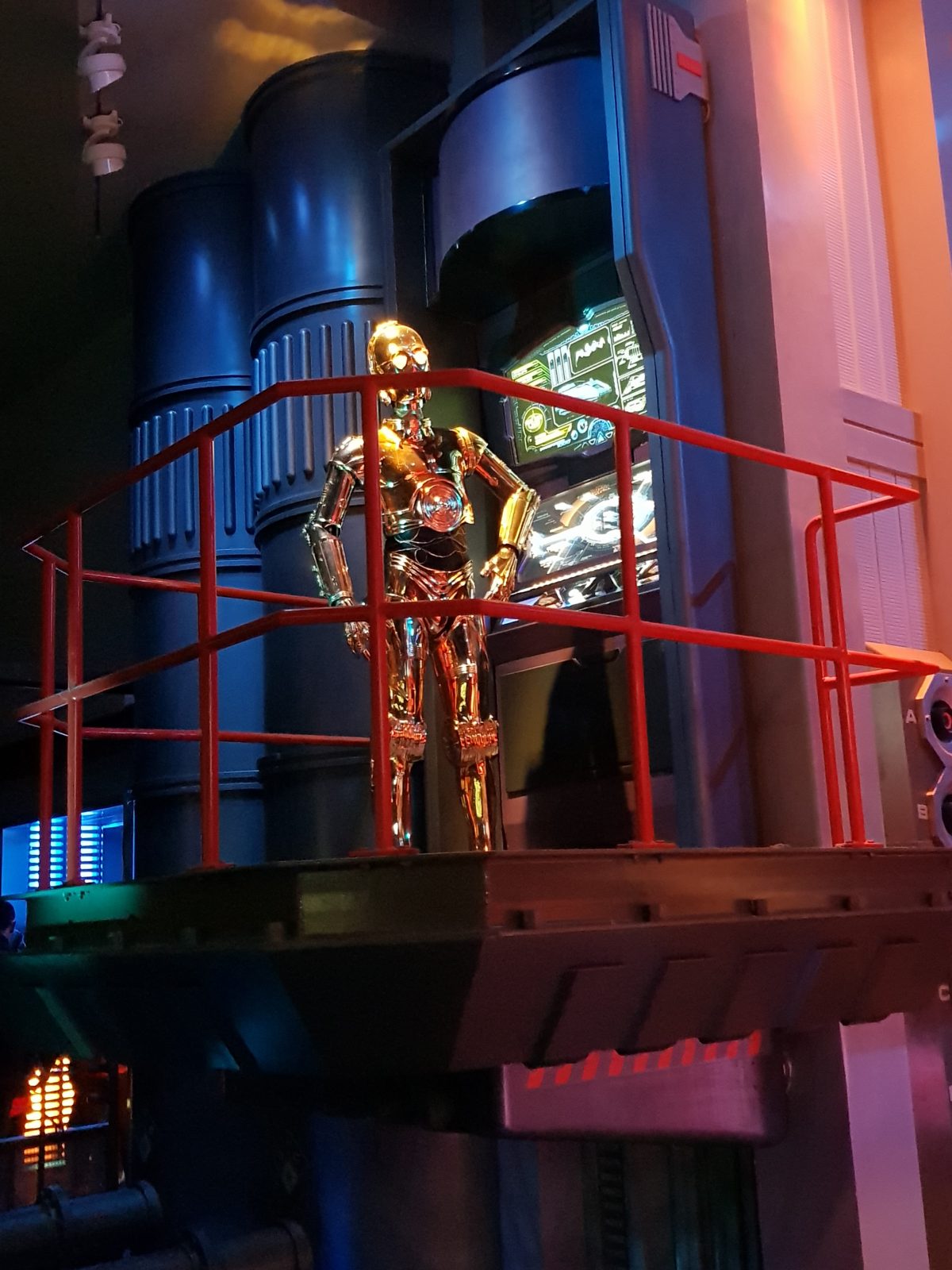 Sleeping Beauty Castle
Unique to Disneyland Paris, the iconic castle is an attraction in its own right. You can explore inside the castle and see the story of la Belle au Bois Dormant, or Sleeping Beauty as she's more commonly known. There are incredible details throughout the castle that are a real wonder to behold, including a life size animatronic dragon in the dungeons! The stained glass windows that tell the story are also stunning, especially when hit by the wonderful Parisian summer sun.
As it's an attraction rather than a ride, it can often be overlooked but it's a really great experience for everyone and easy to fit in around all the other amazing Disneyland Paris rides you want to fit in. It never gets overly busy but first thing in the morning you can generally walk around on your own, so it's easy to pretend you're in your own castle! It's also a scenic way to get into Fantasyland so even your walk between rides is magical!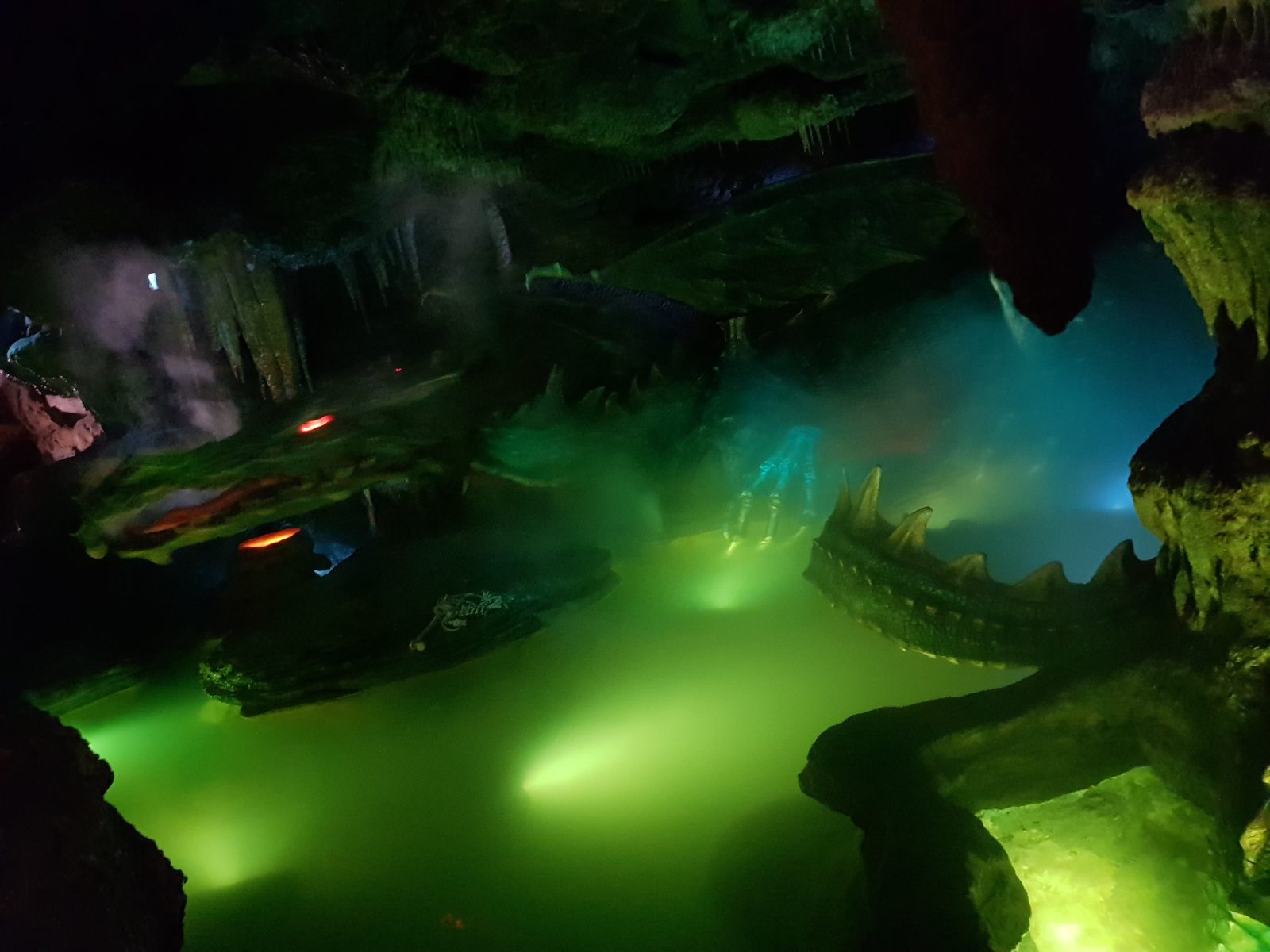 Buzz Lightyear Laser Blast
Feed your competitive side with this great Disneyland Paris ride in Discoveryland, where you get to shoot lasers at the Evil Emperor Zurg – competing to get the highest score! This ride is not unique to Disneyland Paris and you can ride the Laser Blast at the other parks, but in our opinion, the Disneyland Paris offering is much better than the others. This version of the ride is longer than that of the other parks and features more different scenes for you to shoot at.
It usually has good fast pass availability so you can ride it over and over (especially if you're like us and can't ever win first time!). Not only do you receive individual scores so you know who won out of your party, it also tells you what level you reached which then corresponds with a code name you can discover on your way out of the ride. There's also a camera on this ride so you can get some epic shots of sheer concentration whilst you're battling your way through the universe.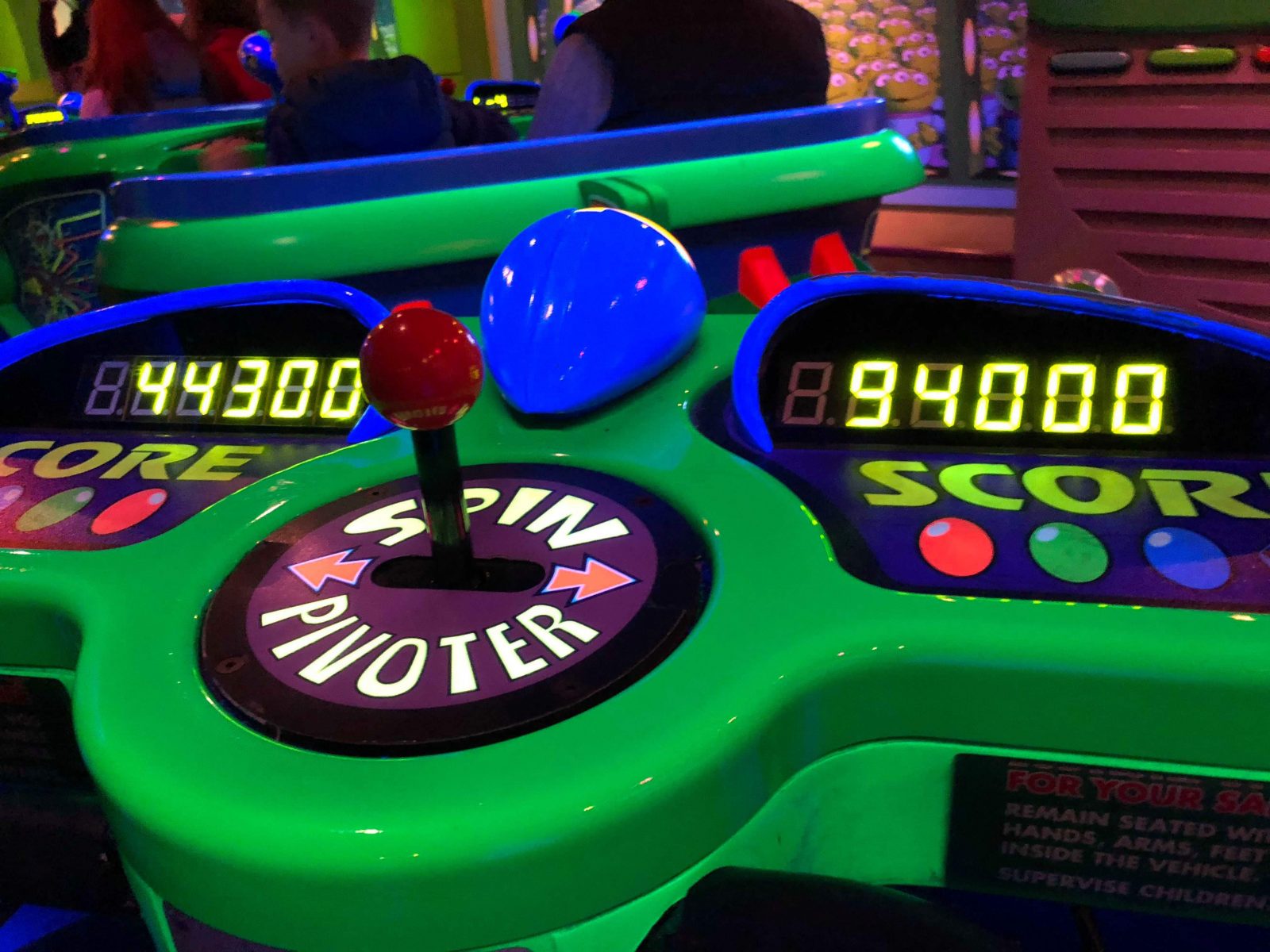 Peter Pan's Flight
Peter Pan's Flight is a very popular ride at Disney, regardless of which park you are in and it is no different at Disneyland Paris. And for good reason. Peter Pan's Flight is a magical ride for all ages and features absolutely incredible feats of Imagineering that can make a believer out of anyone. Everyone will love the gentle enchanted ship ride through the story of Peter Pan, the flight over London is someone everyone should see at least once in their life, at least!
Unlike the other parks, the Disneyland Paris ride offers a fastpass so you can skip the queue. Even if you don't get a fastpass for Peter Pan's Flight, the queues are often a lot shorter here than any other Disney park. For the best chance for a short queue, it's good to go first thing in the morning and set yourself up for a magical day with Peter.
It's A Small World
No list of Disneyland Paris rides is complete without the absolute classic that is 'it's a small world'. A true gift, 'it's a small world' takes you on a journey across the world whilst you're safe inside your little boat. Production has spared no detail when creating 'it's a small world' and every country is represented, down to their costumes being created with materials from the country.
It's a happy ride, fun for the whole family. You start outside and travel into the ride where you are surrounded by smiling animatronics, singing a song that is likely to stay with you the rest of the trip! Enjoy the many different nationalities, sharing a song designed to show guests that no one is that different and to be kind to others. Then travel back out into the sunshine, hopefully feeling happier than when you went in. It's a beautiful ride and a classic that everyone should ride.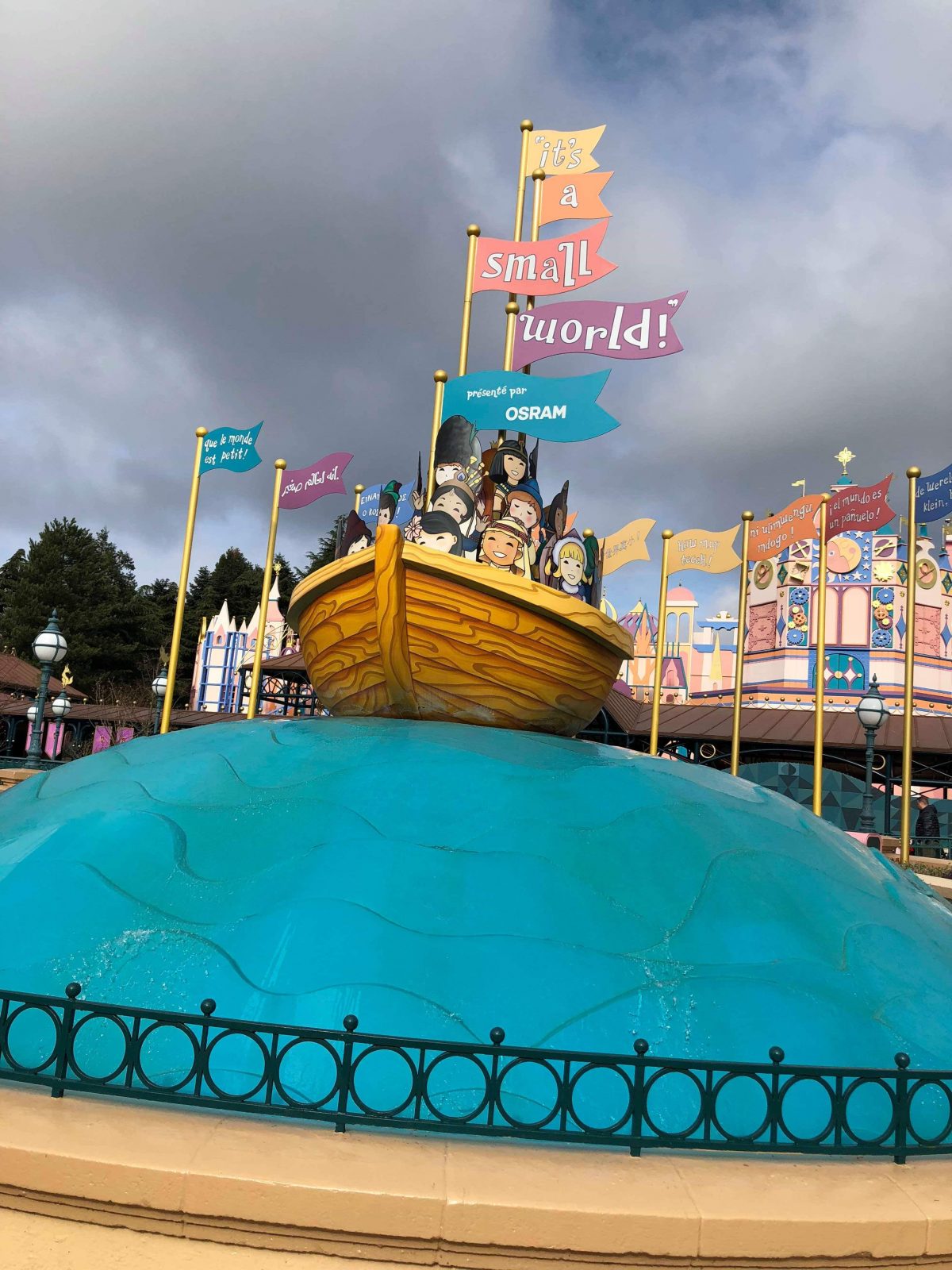 Snow White Ride (Blanche-Neige et les Sept Nains)
Located in Fantasyland, the Snow Ride is a stunning ride to see. The outside, with it's stone and wood look, is a beautiful fairy tale of a building. The ride itself is also beautifully designed, however as the name would suggest it is in French. Whilst this does make sense (it is Disneyland Paris after all), it does mean that the story being told is also in French so non-French speakers don't get the full effect of the ride. That being said, even without understanding the commentary, you can follow the ride quite easily and the visuals are stunning.
Worst Disneyland Paris Rides
Dumbo the Flying Elephant
Whilst Dumbo was a very special elephant, Dumbo the ride is nothing special. It is a standard spinning ride in Fantasyland, suitable for all ages, where you can choose the height of your elephant. This element of control does make it fun for little ones, however it is a very short and repetitive ride.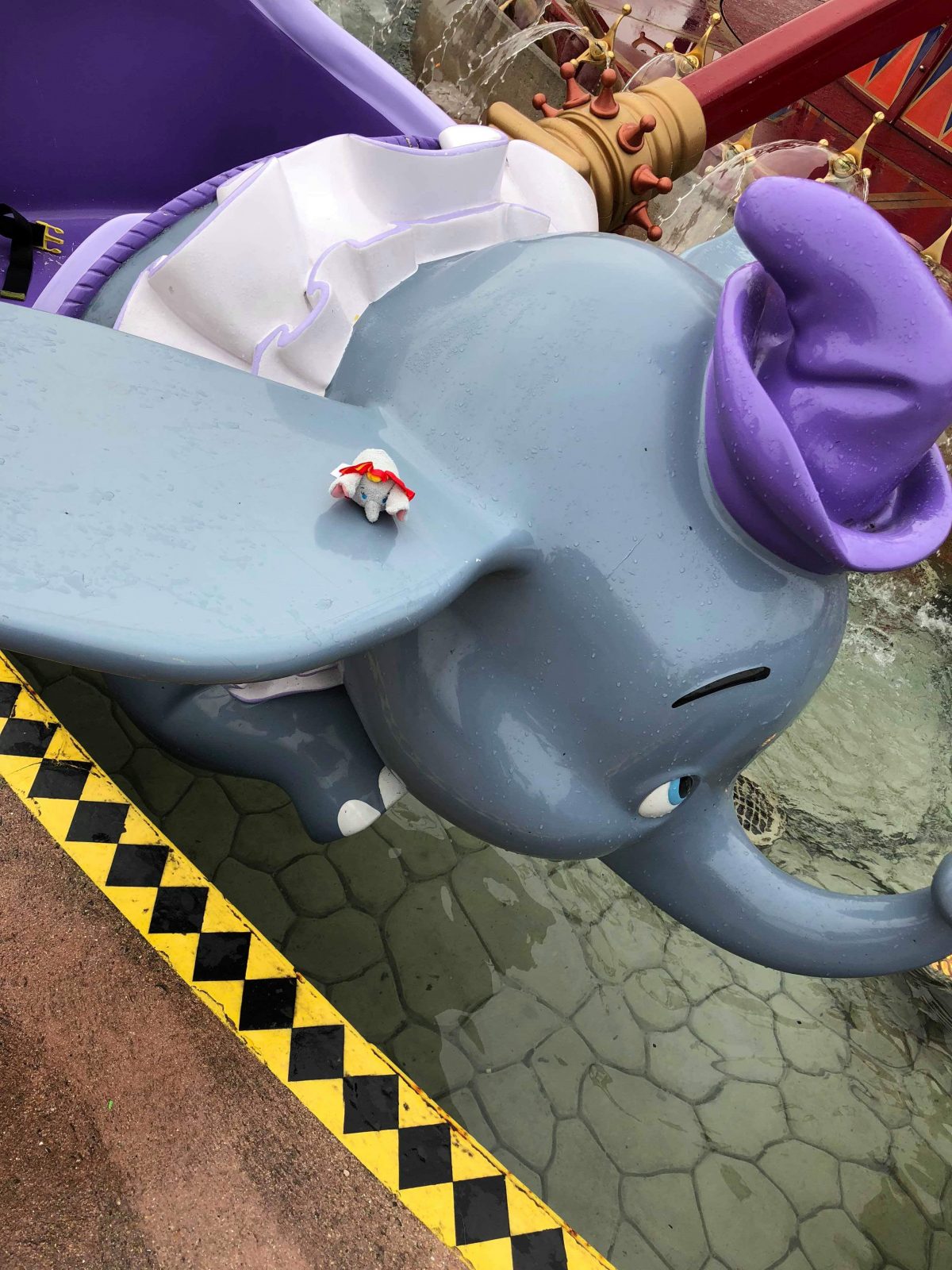 Orbitron
Another spinning ride, Orbitron is located in Discoveryland and is designed more for bigger kids. It is a pretty generic spinning ride, going slightly faster than Dumbo but without much more to it than that. It's interestingly designed on Leonardo Da Vinci's drawings of the solar system, but that's really where the interest stops. The queues are also quite long for what it is so it's best to avoid unless you've done everything else you want to do.
Mad Hatter's Teacups
The teacups are a staple part of any theme park so it would be remiss of Disneyland Paris not to have one. However, they are exactly the same as any other teacups you could ride anywhere in the world. The only benefit of this ride at Disneyland Paris is that each turn takes a large amount of people so the queue goes down very quickly. It's bright and good fun for the kids, but not a must-do.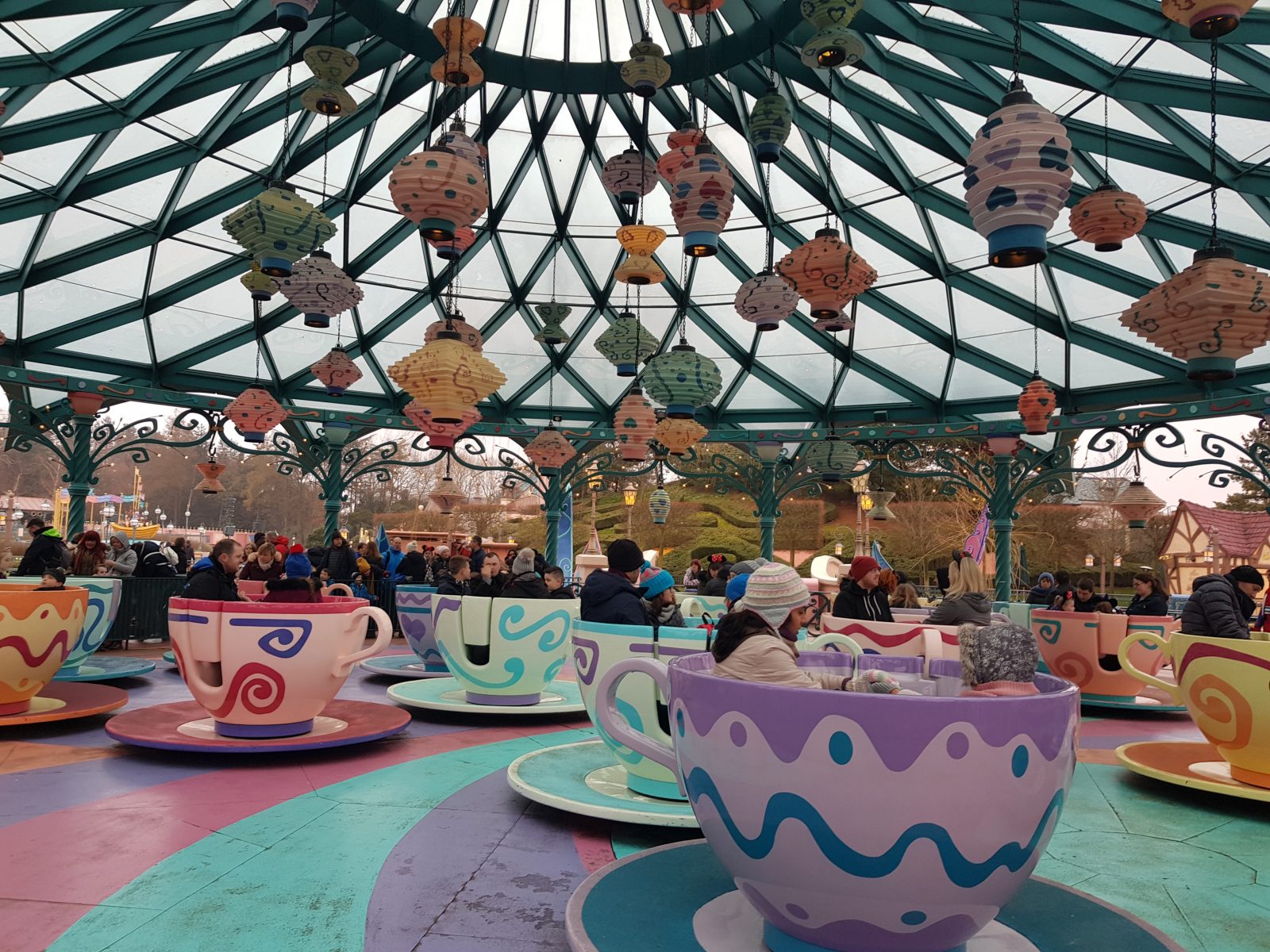 Le Carrousel de Lancelot
One of the first sights of Fantasyland, the Carrousel is a small filler ride without much special going for it. It's a pretty standard carrousel so it shouldn't top anyone's list of first things to do, but it's good for if you want to squeeze a little ride in between bigger rides. It does look rather impressive when it's lit up at night and the queue is generally short but it's not one of the best rides at Disneyland Paris.
Best Walt Disney Studios Park Rides
Ratatouille: The Adventure
In our opinion, Ratatouille is not only one of the best rides at Walt Disney Studios Park but one of the best rides at Disneyland Paris as a whole. Ratatouille, set in Paris, comes alive with this incredible ride. Disneyland Paris is the only park that currently has this ride (it will be arriving at Epcot in Summer 2020) and it is phenomenal. Even the queue area is themed perfectly to the film, including an appearance from Gusteau himself!
Ratatouille is a 4D adventure that is so different from the other rides at Disneyland Paris which makes it so much better. You can really immerse yourself in the adventures of Remy as you are encased in your very own rat. The different perspectives this ride offers is great and it's a real winner. Everyone should ride this and everyone can as it's suitable for all heights and ages. You can also get a fastpass for the ride and there is a single rider line if you don't mind your group being split. It's worth the wait regardless!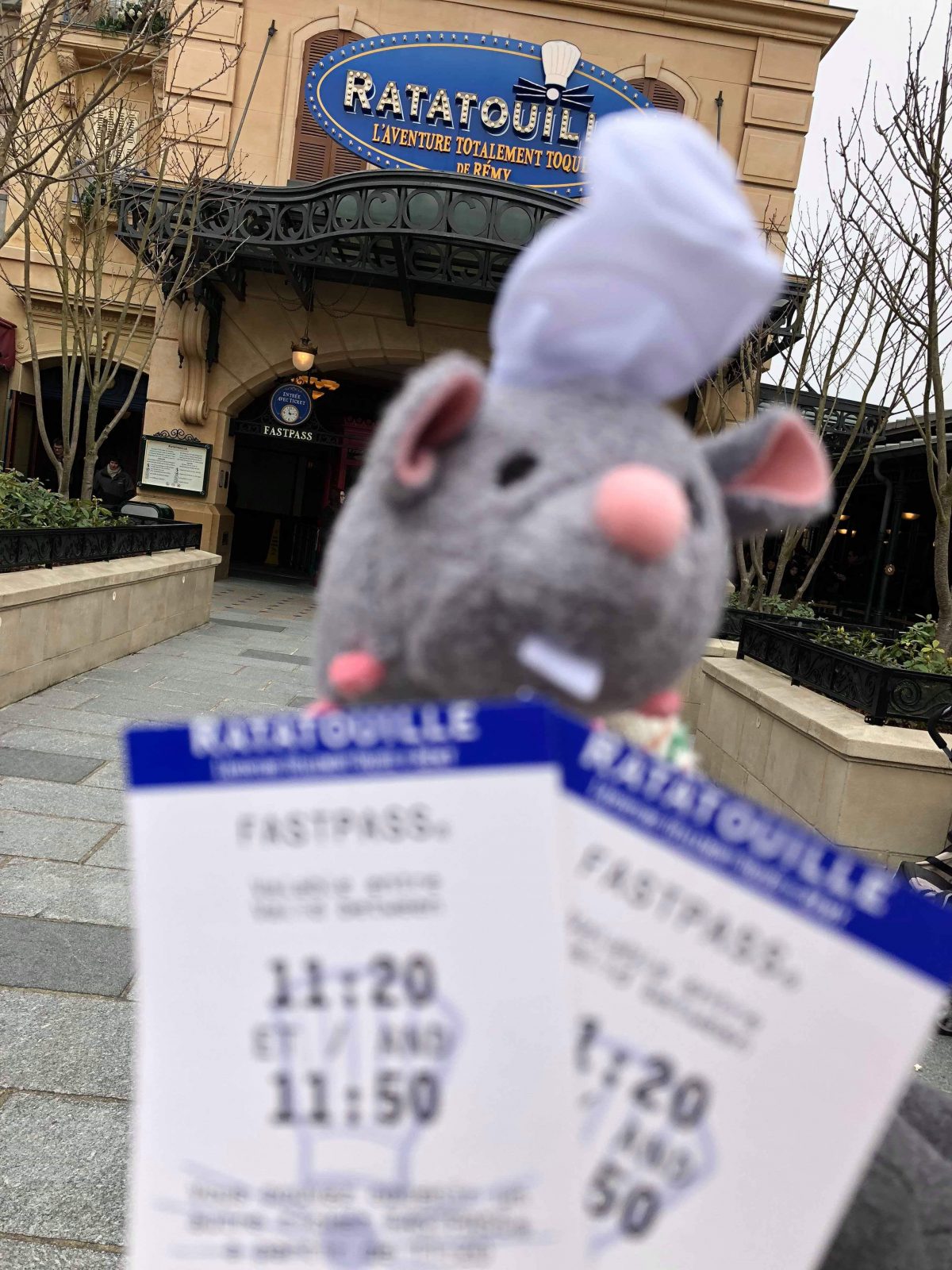 The Twilight Zone Tower of Terror
Prepare to enter the Twilight Zone, a place past the 5th dimension. This ride is not for the faint hearted. Prepare to rocket up a hotel in a spooky elevator and plummet back down, again and again! The view over the park at the top is definitely worth the gut wrenching feeling as you fall back down. There are now 3 different horrors that await you when the doors open so you can experience even more chills and a different ride each time you enter the Tower of Terror. This also means that you'll get a different experience than the Tower of Terror at Disney World (although we love that one too and included it on our best Hollywood Studios rides list!).
The cast members working this ride are always great at upping the creepy so you get to truly experience a great immersive ride at Disneyland Paris. Every little detail is carefully honed to make it as spooky as possible. As such, younger children or the nervous may not enjoy this ride as much but it is 100% worth it! A must ride! The queues do get long so it's recommended to get a fastpass for this ride.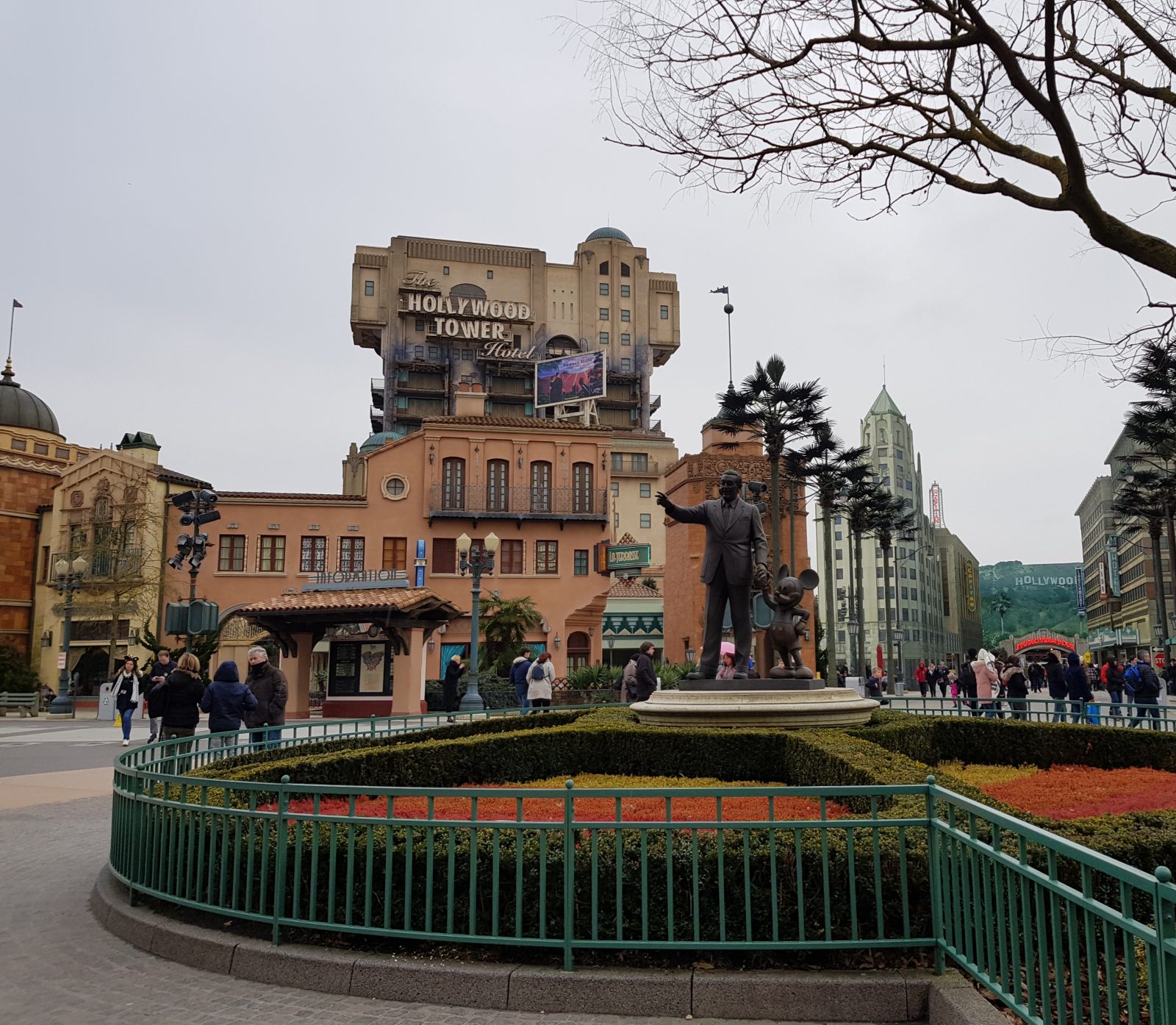 Crush's Coaster
The wait times for Crush's Coaster can get INSANE, but it's worth the wait! The cart on its own is worth waiting in line – how often do you get to hurtle around a rollercoaster in a turtle shell? It's also a great rollercoaster, with plenty of twists and turns and the design of the cart means that you get to experience it all at different angles then you're used to. The detailing before and during the ride are also great and you really feel like you're underwater.
The ride doesn't last for very long and the long queues may put you off but there is a single rider line which means you can get on a lot quicker if you don't mind being split up. It's also a good idea to get there early before the park fills to get the best chance of a short wait time. Even still, it is one of the best Disneyland Paris rides.
RC Racer
RC Racer is a swinging ship-type ride, where RC Racer rides up and down a large and bright orange U. It's not a particularly common style of ride for Disneyland so it makes RC Racer at Disneyland Paris quite a unique experience. RC Racer is a really fun ride and generally has a really short queue so you don't have to wait too long to get on.
You can find it in Toy Story Land and everything is themed magnificently around it so you really do feel you have entered a land of toys, including a the iconic pixar ball right next to RC Racer. Due to the safety restraints, guests do need to be 1.2m in order to ride RC Racer so it does rule out the littlest of kids but it's a great ride for the thrill seeking older ones.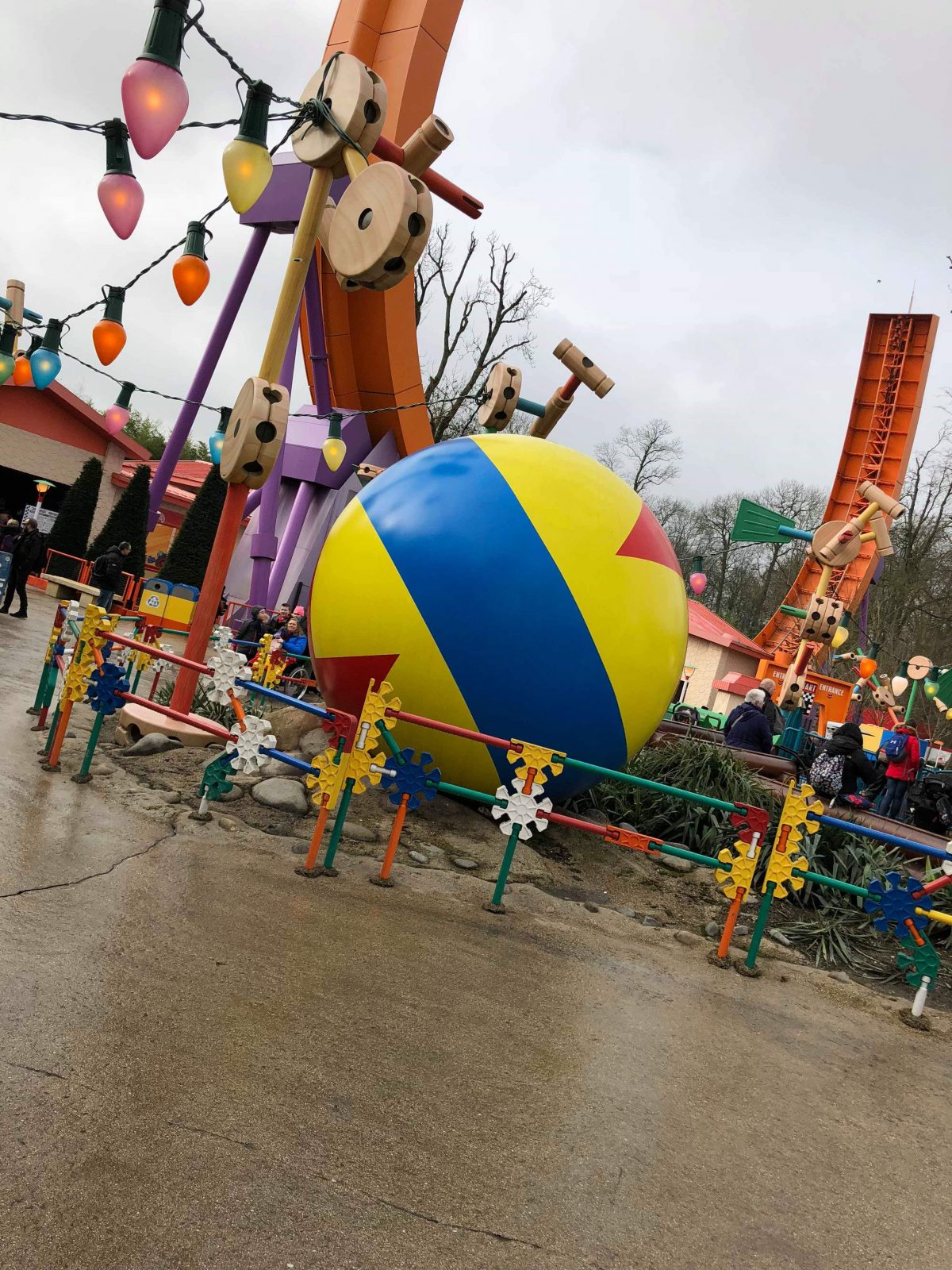 Studio Tram Tour
The Studio Tram Tour is one of the most relaxing rides at Disneyland Paris but don't let the slow pace fool you. The Studio Tram Tour takes you around the backlots of Disneyland Paris and shows you behind the scenes of how some of the best loved Disney movies and TV shows are made. It's a really interesting ride and gives kids plenty to focus on around them so you can avoid bored kids stuck on a tram.
There's never normally more than a 15 minute wait time so it's something you can quite easily slot into your day to wind down a little bit whilst still enjoying magical Disney moments. Often overlooked, the Studio Tram Tour is one our favourite Disneyland Paris rides and everyone should experience it at least once. You never know what you'll learn, or be inspired to create!
Worst Walt Disney Studios Park Rides:
Flying Carpets
Similar to the Dumbo ride at the Disneyland park, the Flying Carpets over Agrabah is a spinning ride that is mostly overrated. The design of the ride is quite good, with the Genie director, and the queue is generally relatively short. However, the ride itself is mostly boring. It also has the added downfall that you can only control the height of the carpet if you're sat in the front two seats so you could end up with someone being disappointed they didn't get to change the heights.
Slinky Dog Spin
Slinky Dog Zigzag Spin is one of the worst Disneyland Paris rides ever. Unless you have very tiny tots, it's one you can definitely skip. It's a simple circular coaster ride with some slight bumps on the track. The only good thing about the ride is you get to sit inside a giant Slinky Dog but even then it's not for a long and not for a very enjoyable time anyway. The short line may draw you in but just remember, it's short for a reason.
Which rides at Disneyland Paris are your favorite? Any that you recommend skipping? Let us know in the comments!
Pin this post: