We know you want to make the most of your trip to Disneyland and that's where the Disneyland Paris fastpass come in. But it can be hard to understand how the fastpasses work and what the best way to use them is. When you've already got so much planning to do to make sure your trip to Disneyland Paris is amazing, who wants one more thing to worry about? Not us! That's why we've made this helpful guide so you can find out all you need to know about Disneyland Paris fastpasses and how they work.
In this guide we'll teach you all the basics, such as what fastpasses are and how to go about getting them as well as giving you some insider tips in order to make the most of the fastpasses in Disneyland Paris. This guide will give you a good idea of which rides to use fastpasses for and for which ones it is unnecessary, as well as answering some frequently asked questions about Disneyland Paris fastpasses.
Get a FREE printable 30/60/90 day Disney countdown by joining our private Disney Facebook Group and share your photos and ask for tips and tricks!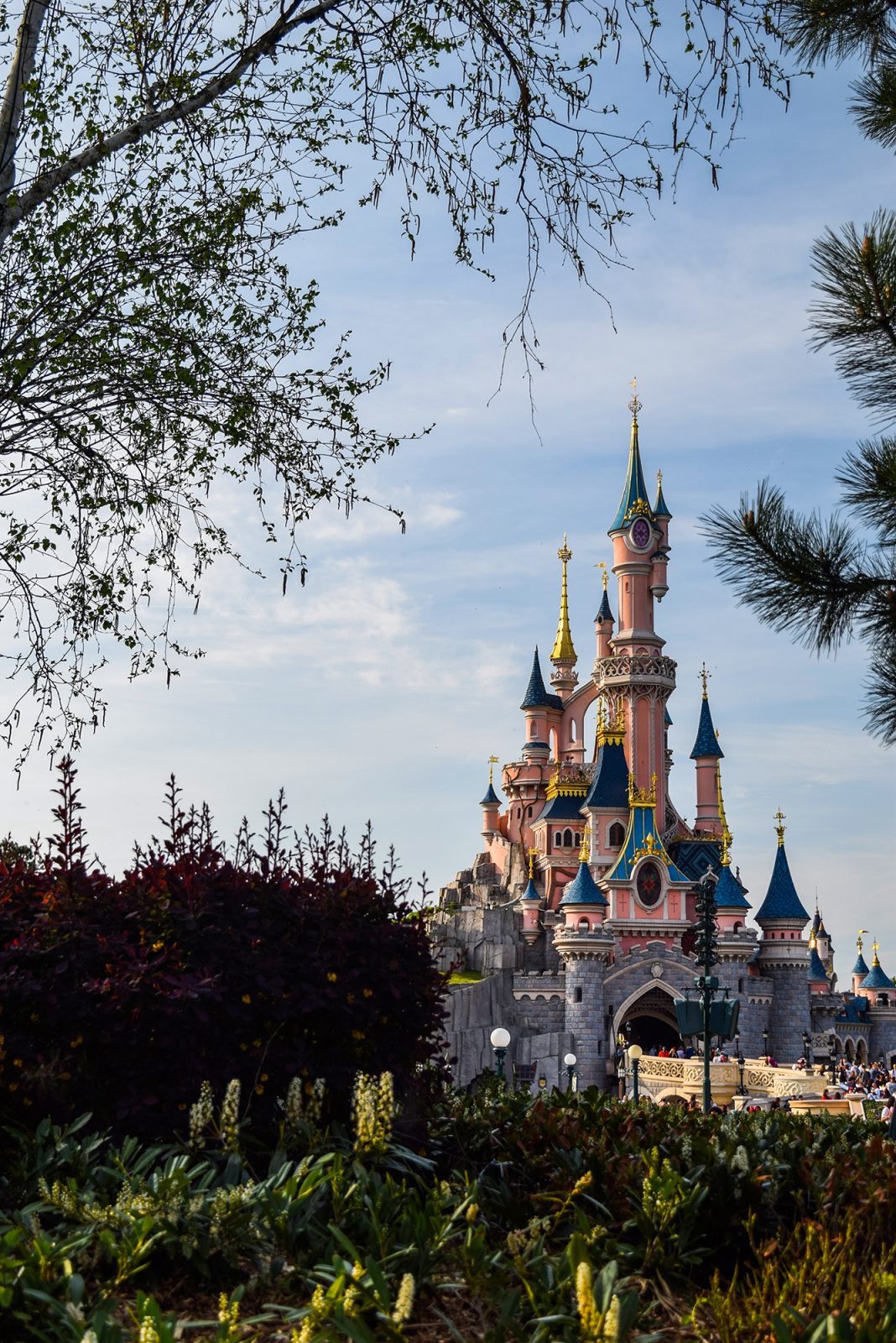 8 Best (And Worst!) Disneyland Paris Fastpasses + Insider Strategy!
What is Disneyland Paris Fastpass?
The fastpass system at Disneyland Paris is a way for you to skip most of the queue for a ride by providing you with a designated time slot in which to return. This means that you can spend less time waiting in line and more time enjoying the parks. For the rides that accept fastpasses there is a separate fastpass queue which is a lot shorter than the regular line so you get on the ride in no time at all with the Disneyland Paris fastpass.
There are different types of fastpass at Disneyland Paris and you can find information regarding them below. The standard Disneyland Paris fastpass is included in your park tickets and is available to everyone with a ticket to the parks. Whilst you can easily enjoy your time at Disneyland Paris without using the fastpass system at all, it is definitely worth using it to get the most out of your day.
Availability varies for the different rides with some rides running out of fastpasses early on the day – don't worry too much if you can't get a fastpass for every ride but we'll give you some good strategies for making the most out of the fastpasses at Disneyland Paris.
Disneyland Paris Fastpass Cost
A standard Disneyland Paris Fastpass costs nothing. Absolutely zero. All the standard fastpasses are including in the price of your Disneyland Paris park ticket. You don't need to pay anything extra in order to make use of the fastpass machines in the parks. There are however different levels of Disneyland Paris fastpass which can be added to your ticket at an additional cost.
If you want to read more, we have an entire post on Disneyland Paris Fastpass Cost which includes the breakdown of the free options as well as the potential upgrades. YES, you can pay more and get more Fastpasses than come free.
Disneyland Paris Super Fastpass And Ultimate Fastpass
The Super Fastpass and the Ultimate Fastpass are additional upgrades you can add to your park tickets in order to get different levels of access to the fastpass system. They only have a limited availability and there are some days where they are not available at all so check before you go if you are intending on using any of these options.
Both the Super and Ultimate Fastpasses have two different versions.
The Super Fastpass can be bought additionally to give you one time access to three rides, either family or big thrill rides. If you choose the family package you get one time access to Ratatouille, Peter Pan and Buzz Lightyear. The big thrill gives you one time access to Hyperspace Mountain, Phantom Manor and the Tower of Terror. With the Super Fastpass you can ride either of those sets of three rides one time each at any time without having to visit the ride to get a fastpass return ticket. Either of the Super Fastpasses are sold at 30€ in low season and 45€ for peak season per person per day.
The Ultimate Fastpass also has two different levels. One with one time access and the other with unlimited access. With the Ultimate Fastpass you can ride all the fastpass rides plus Phantom Manor either once each or as many times as you like without getting a fastpass return ticket. The single access Ultimate Fastpass is sold at 60€ for low season and 90€ in peak season per person per day. The unlimited Ultimate Fastpass can be purchased in low season for 120€ or 150€ in peak season.
Unless you are desperate to ride all the rides as many times as humanly possible whilst you're at Disneyland Paris, the paid options for the fastpasses are not worth it. The complimentary fastpass system works wonderfully to give you the best chance to get on every ride you wish in as small a time as possible. It also gives you plenty of chance to take in smaller attractions, characters and shows which is where the magic truly lies in Disneyland Paris more than the rides.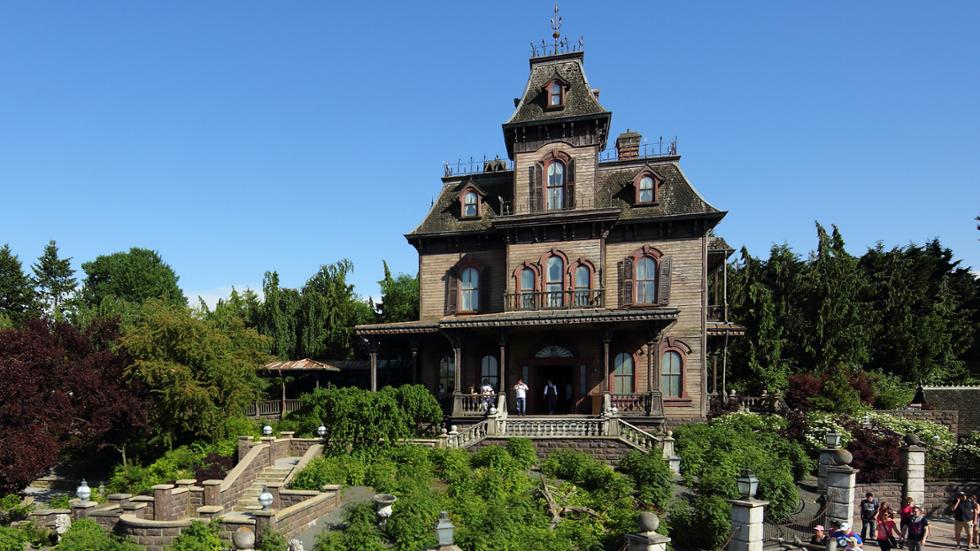 Disneyland Paris Fastpass Options for Hotel Guests
There are also some perks if you are staying in some of the hotels, in particular rooms or suites.
Club Rooms:
If you choose to stay in the club rooms at Hotel New York (Empire State Club), Newport Bay (Compass Club) or Sequoia Lodge (Golden Forest Club) you'll receive a Hotel Fastpass. This allows you one extra fastpass per person, per day which can be used on any one of the fastpass rides.
Suites:
If you choose to stay in a suite in any of the hotels or stay in the Castle Club rooms in the Disneyland Hotel then you will receive a VIP fastpass. This works the same as the unlimited Ultimate fastpass and allows you access to any of the fastpass rides whenever you want as a many times as you want for the duration of your stay.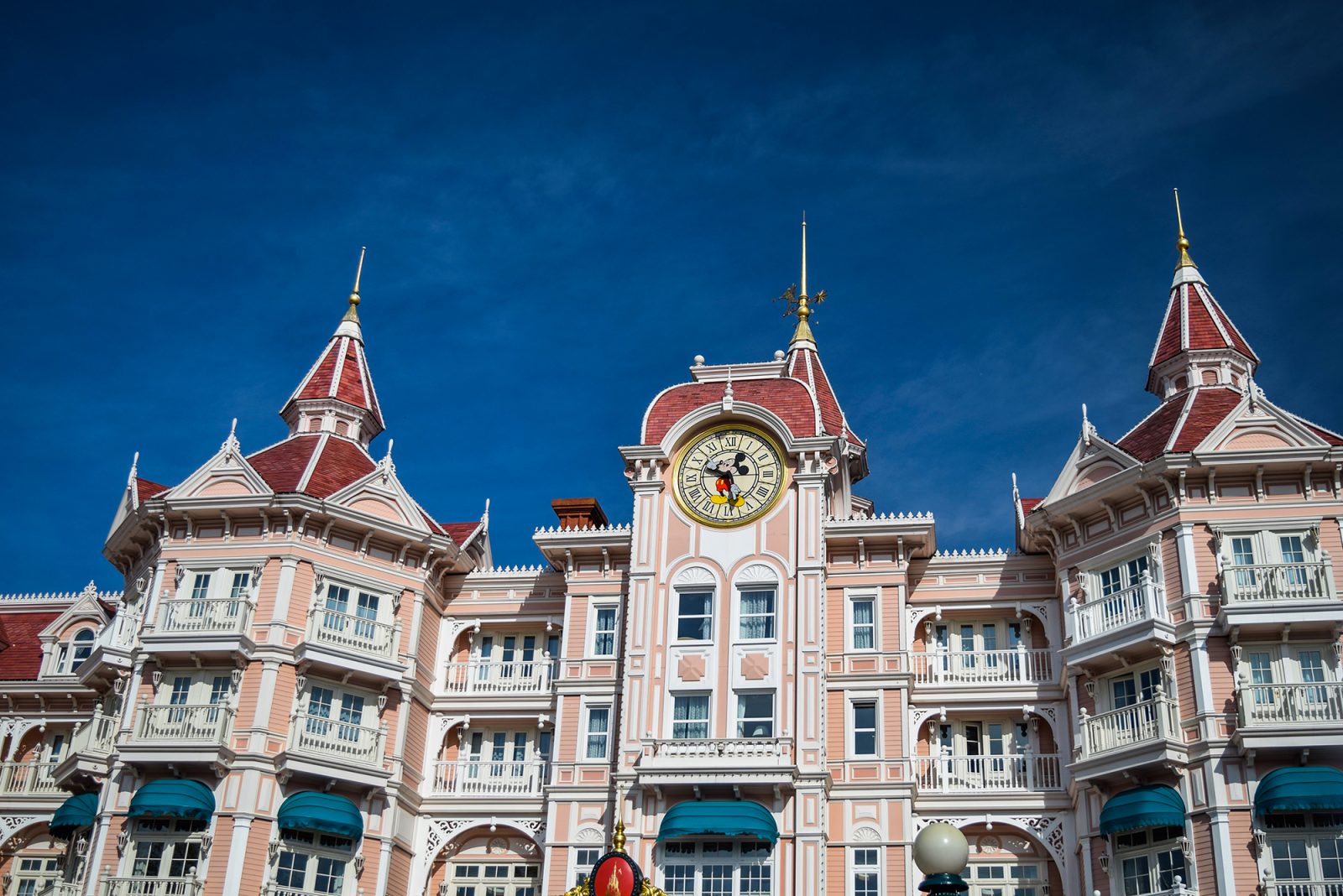 How Does Fastpass Work At Disneyland Paris?
Unlike Disneyland in California and Walt Disney World in Florida, Disneyland Paris fastpasses are not available through the Disney app. Disneyland Paris does have an official Disney app which is great for checking wait times for rides however currently it does not work with fastpass reservations. Instead, at Disneyland Paris you have to collect a physical ticket from the ride and then return with that same ticket when your time slot comes up.
How this works is:
You go to the ride that you want the fastpass for.
Check the time for the fastpass – it will say on a big sign what time the return slot currently is for the fastpasses. If that time is convenient for you (doesn't clash with a dinner reservation or parade etc.) then you can go and grab a Disneyland Paris fastpass from the machines. These will be somewhere near the entrance to the ride but they are always very well signposted and often have a few other people there to get fastpasses so you won't have any trouble finding them.
To work the machine you need to scan your park ticket and this will print out a Disneyland Paris fastpass. Make sure you take both of these from the machine and keep them safe – you won't be allowed into the fastpass queue if you lose your fastpass ticket. You will need to scan each individual ticket for everyone in your party who wants to go on the ride as everyone needs their own fastpass to get in. If you're in a big group it's best to split to a few of the machines so you don't cause too much of a queue on one machine. Also, don't worry if the time moves forward as your party is getting fastpasses. The slots move forward in increments of 5 minutes so even if you're in two different slots you have plenty of overlap so you can all ride together.
Once you have your fastpass you can do other things while you wait for your time slot. You'll have plenty of time to grab some good food at the Disneyland Paris restaurants – we have a great guide about which ones are the best here! When it's your time, return to the ride and go to the designated fastpass line.
Here, you scan your fastpass and head on in. You'll be on the ride in no time!
Generally, you can only have one fastpass at a time, however it is possible to have a couple if one is particularly later on in the day. Once you have a fastpass, you can get another one either 2 hours after the time you got it, or at the start time of the slot on your fastpass, whichever is earliest. So, for example if at 10:00 you got a fastpass with the time 11:00-11:30, you would be able to get another fastpass at 11:00. On the other hand, if at 10:00 your fastpass was for 13:00-13:30 you would be able to get another fastpass at 12:00.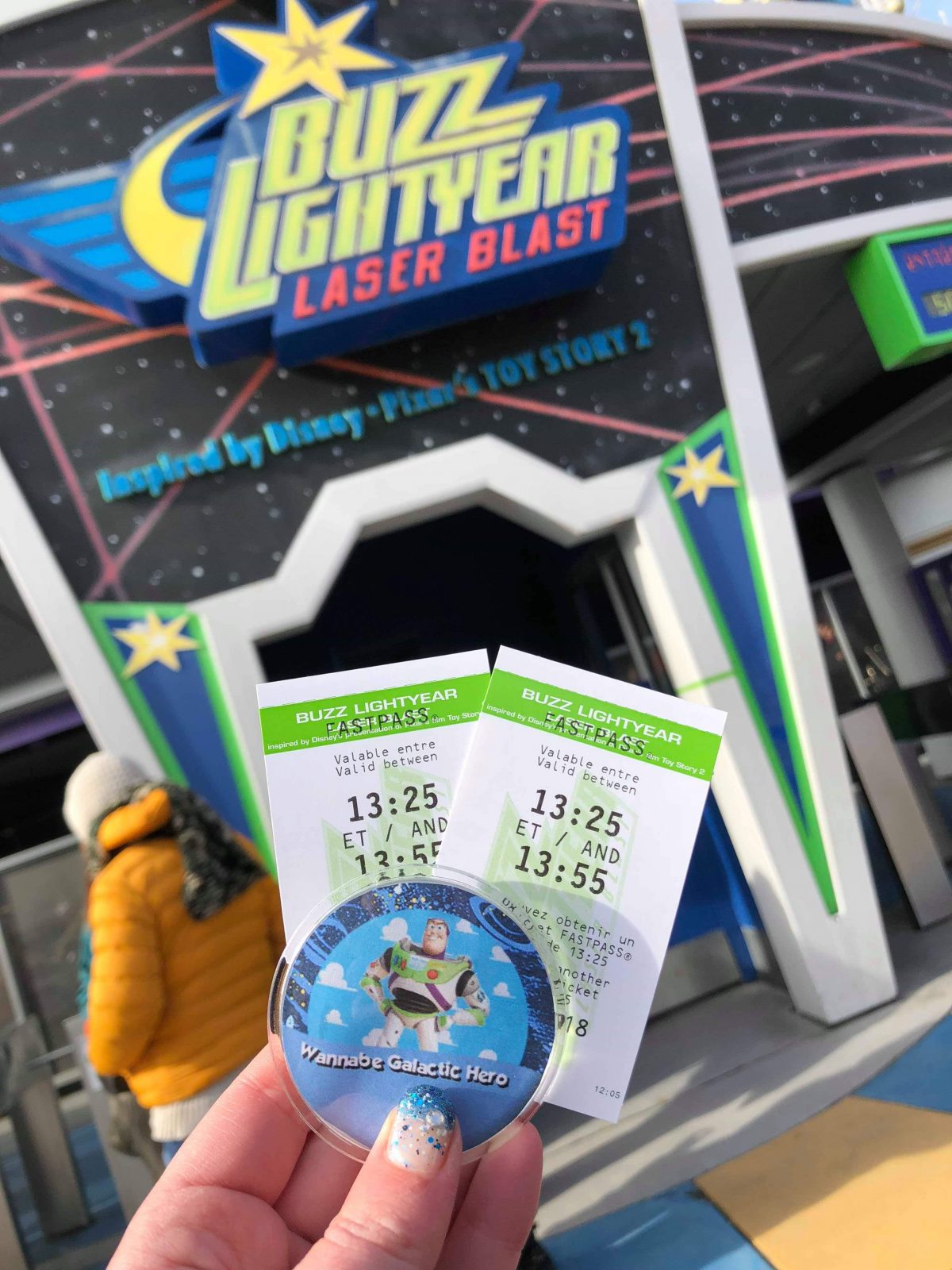 Do Fastpasses At Disneyland Paris Ever Expire?
Yes. If you don't use your Disneyland Paris fastpass within your allotted time frame then Cast Members are under no obligation to accept them on the ride. If you are a few minutes late, the Cast Member can use their discretion to let you on but this is by no means guaranteed.
The fastpasses are designed to allow the right amount of people in to make sure everything runs efficiently, if you miss your slot you cannot just join a later one. If you do have a fastpass for a ride that breaks down, Cast Members at that ride will be able to give you a fastpass for a different ride, sometimes these have allocated times or they are a more flexible pass allowing you to choose the ride and the time.
What are the Disneyland Paris Fastpass Rides?
There are plenty of amazing rides at Disneyland Paris and you can find all about which ones we think are best here. Compared to other Disney parks, Disneyland Paris only has a few rides which use the fastpass system. In fact, Walt Disney Studios Park only has 2!
In Disneyland Park the fastpass rides are:
Big Thunder Mountain (Frontierland)
Indiana Jones and the Temple of Peril (Adventureland)
Peter Pan's Flight (Fantasyland)
Buzz Lightyear Laser Blast (Discoveryland)
Star Tours: The Adventure Continues (Discoveryland)
Star Wars Hyperspace Mountain (Discoveryland)
The two rides in Walt Disney Studios Park are:
Ratatouille: The Adventure (Toon Studio)
The Twilight Zone Tower of Terror (Production Courtyard)
What Rides at Disneyland Paris Don't Have Fastpass?
Only the rides mentioned above have a Disneyland Paris fastpass; all the rest do not. Notably, Pirates of the Caribbean, Phantom Manor (unless you have the Super or Ultimate Fastpass) and Crush's Coaster do not have fastpass and these are often the rides with the longest lines. Whilst the Walt Disney Imagineers have done their best to make sure even the lines keep you entertained, it's best to note that you will still need to queue in order to ride some of the rides at Disneyland Paris.
Best Use of Disneyland Paris Fastpass
To make the most of the Disneyland Paris fastpass, we recommend trying to get one for these rides:
The Twilight Zone Tower of Terror
The Tower of Terror is one of Disneyland's most popular rides. Located in the Production Courtyard of Walt Disney Studios Park, it often has a pretty long line to get in. The fastpasses for Tower of Terror do run out quite quickly so grab yours early to avoid disappointment. If you head over there particularly early in the morning the standby queue is pretty short too so you can grab your fastpass, ride from the standby queue and then head back later with your fastpass too!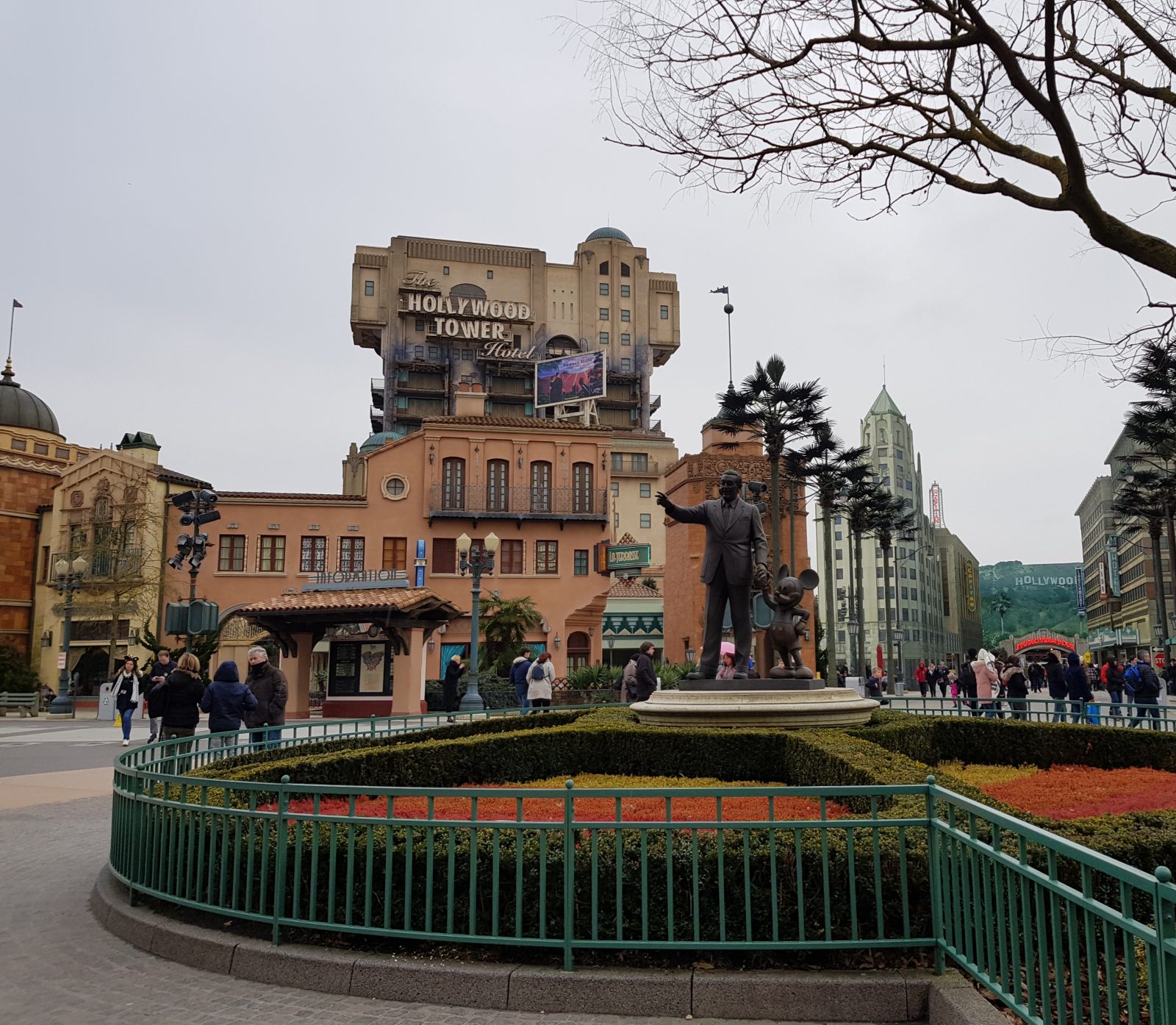 Big Thunder Mountain
Big Thunder Mountain is often the first ride to run out of fastpasses for the day. This is because the standby line for this is particularly long and pretty boring compared to other queue areas in the park. Our advice would be to either ride this absolutely first thing in the morning or grab a fastpass as quick as you can to avoid waiting in line for too long.
Star Wars Hyperspace Mountain
This is one of the biggest thrill rides available at Disneyland Paris so is definitely worth a ride if you like rollercoasters. It's a good idea to get a fastpass for it as the standby time can be pretty long. With Hyperspace Mountain, the capacity is pretty large due to the size of the ride so you'll likely have chance to grab a couple fastpasses for it throughout the day. The fastpass line also takes you almost the whole way to the ride so your wait is generally no more than 10 minutes to ride.
Ratatouille: The Adventure
Currently, the Ratatouille ride is only available in Disneyland Paris (although it is set to open in Epcot in Summer 2020) so it's a real treat to ride this in Paris. This does mean that the fastpasses can run out quite quickly but the whole area is exquisitely designed so a wait here isn't the worst thing in the world. It's also pretty shaded so you can get out of the Paris sun. That being said definitely try and get a fastpass for this ride because it is one of the best rides to go on in Disneyland Paris and the fastpass gets you really close to the front. It also gives you more chance to ride it a few times without having to wait in line for ages each time.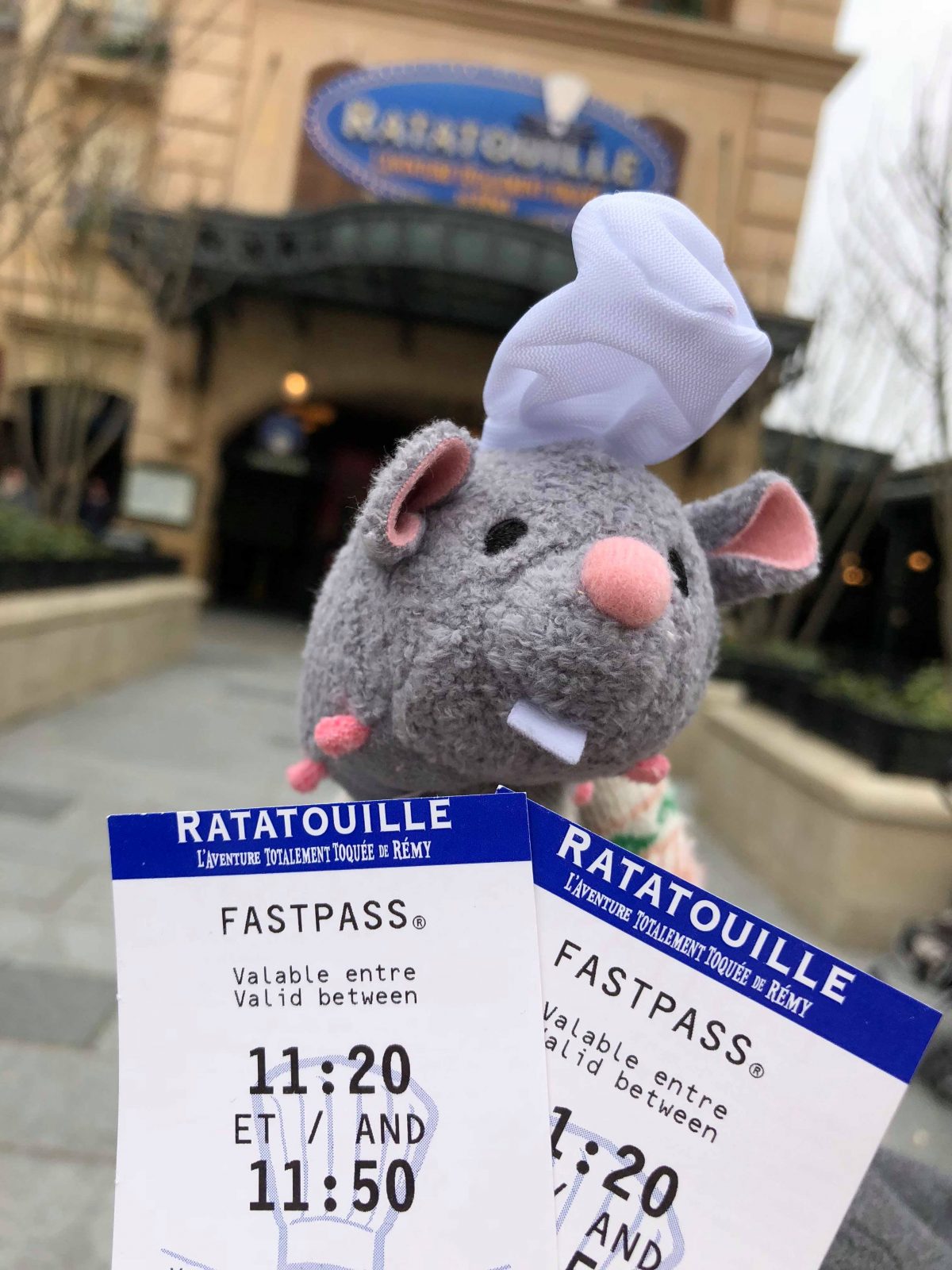 Indiana Jones and the Temple of Peril
Similar to Big Thunder Mountain, Indiana Jones is a big thrill ride with a long and boring standby queue. It often has more fastpasses available however so it's definitely a good idea to grab one for this ride. The actual ride for this is quite short compared to the length of time you could have to wait in the standby line; a fastpass cuts out most of the queue so you can get almost straight onto the ride without waiting.
Worst Use of Disneyland Paris Fastpass:
Star Tours: The Adventure Continues
Star Tours is a great ride but due to the nature of it, it has a large capacity, meaning that a lot of people can go on the ride at the same time. This means that the queue moves fairly speedily and there isn't generally a large wait. While a fastpass does cut down some of this queue, it's a bit of waste of a fastpass. There are much better attractions to use your fastpass on which will save you loads of time rather than cutting an already short queue. There are also loads of cool Star Wars stuff to see along the way in the standby line which you would miss out on if you go via the fastpass route.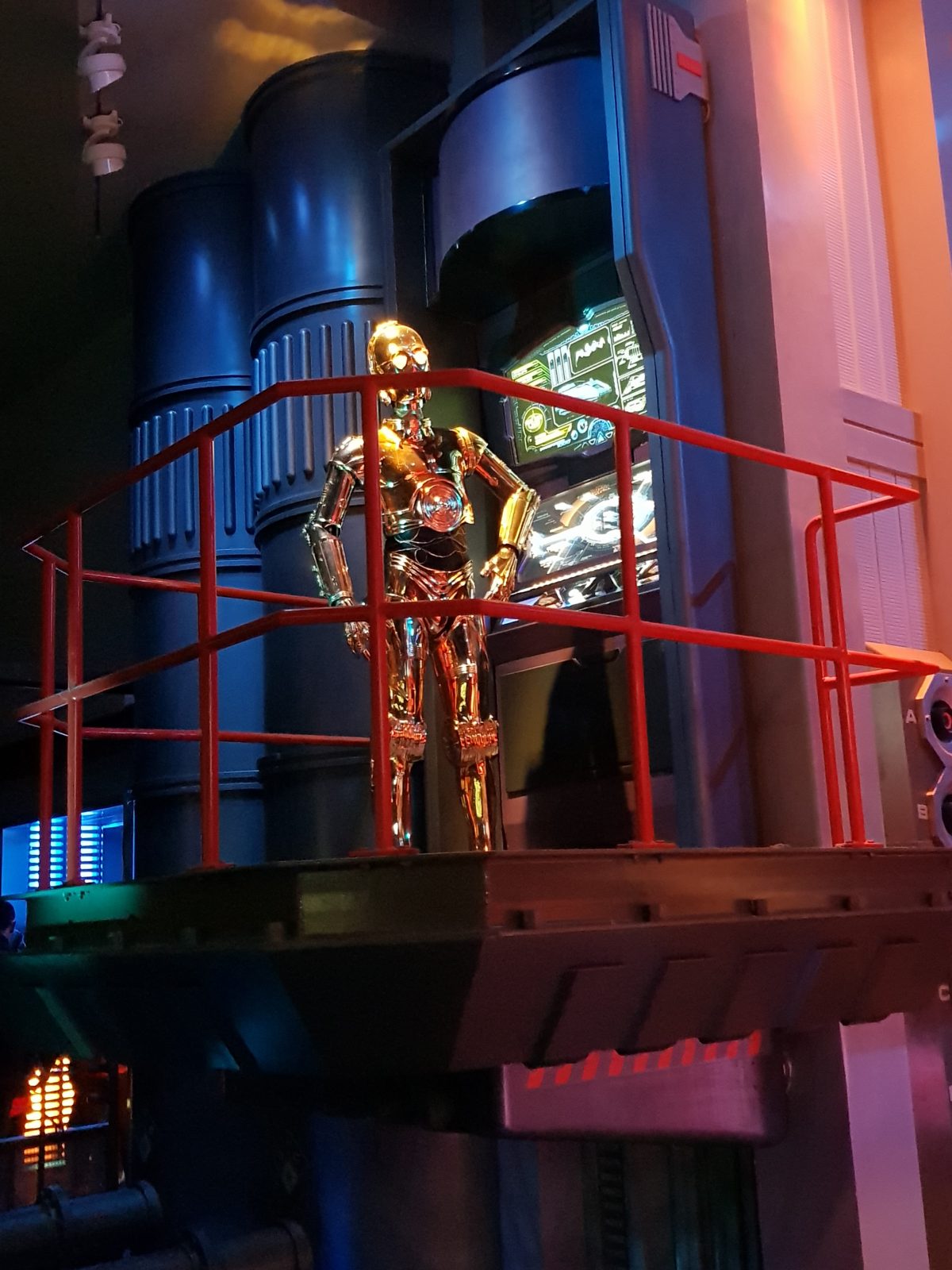 Peter Pan's Flight
This is the smallest ride that offers fastpass at Disneyland Paris and the only version of this ride to do so out of all the other parks. Whilst it is a wonderful ride and everyone should experience it at least once, getting a Disneyland Paris fastpass is not necessarily the best way to do it. We'd recommend heading there early and using the standby line as the fastpass line isn't much shorter and you could use your fastpass on something much bigger. The queues can get quite long so it's best to go early or later on into the evening; save your fastpass for a better ride with a longer queue.
Buzz Lightyear Laser Blast
On most other lists, Buzz Lightyear features on the rides recommended for fastpasses however we don't think that it's worth it. It's often recommended because the fastpasses are quickly snapped up by people so if you do manage to get one it will likely be hours in the future. The reason fastpasses for Buzz go so quickly is because the queue inside is very small, the space of the ride doesn't allow for too many people to be queuing at the same time.
This basically means that when you return hours later with your fastpass, you join the standby queue very early on and end up queuing almost as long as if you'd just joined the standby line earlier in the day. If you can get there early, it's quicker to ride then in the standby line than wait for a fastpass slot later in the afternoon.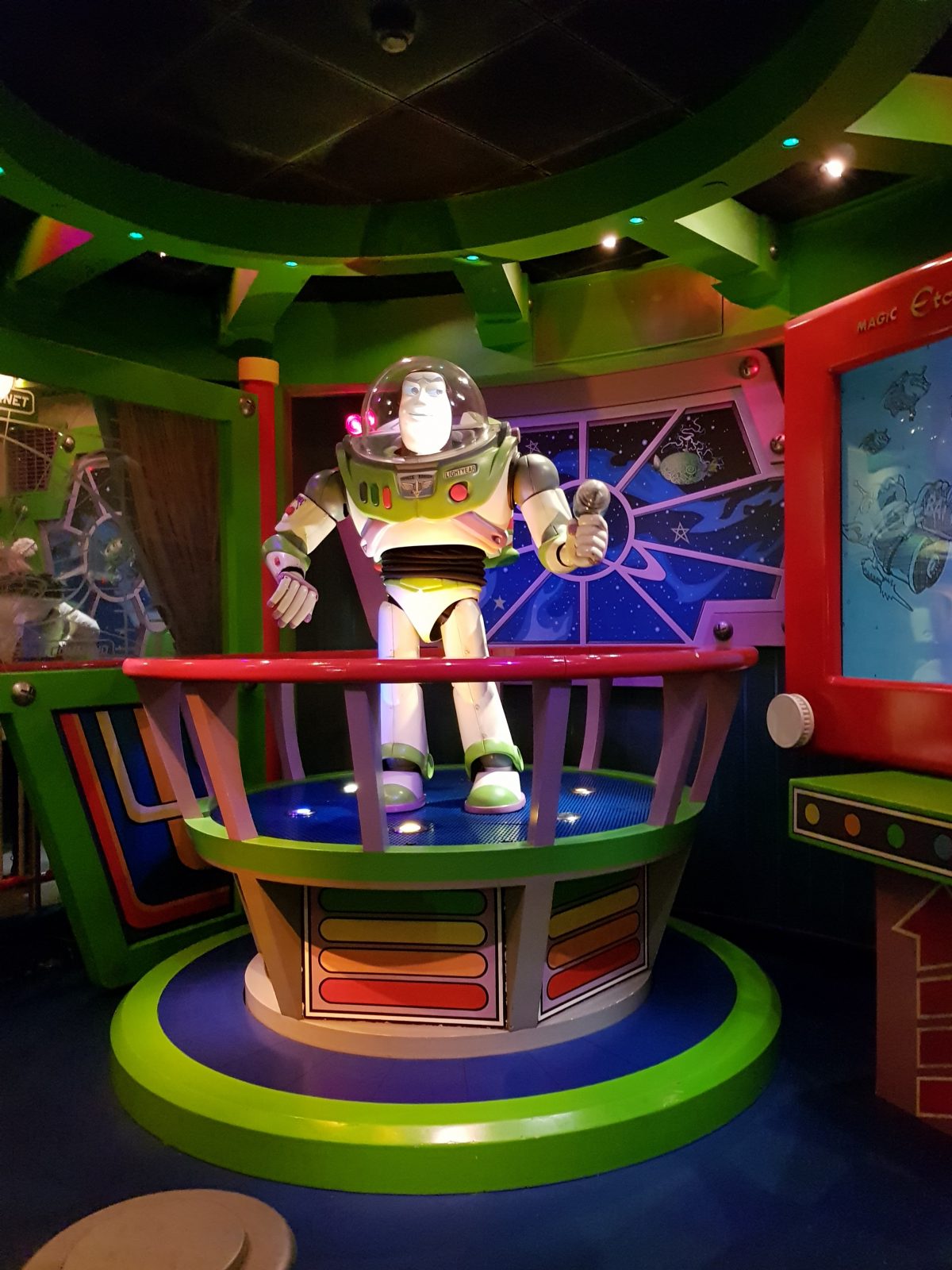 Disneyland Paris fastpasses are a great way to make the most out of your trip to Disney and we hope this guide gives you a good idea about how it all works.