If you are looking for the best Disney Fastpass secrets so you don't have to wait in super long lines you have come to the right place! Walt Disney World is one of the best vacation spots, but let's be real, it's busy!
There's no such thing as an off-season anymore and you're guaranteed to wait in line for something at some point.
Plus between 4 huge parks, there are over 60 attractions and rides. How do you decide what to ride – and when? We compiled a list of Every Map At Disney World [resorts, parks, waterparks and more] for your convenience in planning and understanding where things are located around the Disney World Resort.
You use Fastpass+ of course! Use these Fastpass secrets to plan your trip and with the right Disney Fastpass strategy, you can ride and see everything on your must-do list.
And to make things even easier, we've compiled a list of the best Disney Fastpass secrets to help you navigate the lines, hack your wait time, and make the most of your next Disney World trip!
Get a FREE printable 30/60/90 day Disney countdown by joining our private Disney Facebook Group and share your photos and ask for tips and trick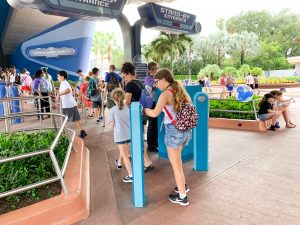 What is Fastpass+?
Fastpass is a free (hear that? FREE) service included with your park ticket for Disney World. It holds your place in line for rides and attractions and allows you to pre-book the fun. The concept is to free guests up to enjoy the most rides and attractions in a shorter amount of time.
Fastpass also allows for you to typically bypass long lines for rides, attractions, and character meets. At the attractions that participate, you will get in a separate Fastpass line, and those lines do bypass the interactive queues for most rides.
Your Fastpasses are linked to your MagicBand or to your card style ticket. The most recent version of Fastpass is Fastpass+, and this system is more of a virtual reservation and scheduling system versus the old school paper system was more of a queuing system that didn't allow for pre-booking.
How Do You Get Fastpass+?
Once you have booked your trip with park tickets, or you have an annual pass, you can then book Fastpasses. You can use the My Disney Experience app, the My Disney Experience section of the Disney World website, or from a FP kiosk in the parks.
In case you didn't know, you get your first three Fastpasses at Disney entirely for free! If you want to read more, we have an entire post on Disney Fastpass Cost which includes the breakdown of the free options as well as the potential upgrades. YES, you can pay more and get more Fastpasses than come free.
When Can You Book Fastpass+?
If you are staying onsite a Disney World hotel, and at most of the Good Neighbor hotels, you can book your FP at 7 am EST 60 days from the day of check-in. If you aren't staying on-site, then you can book at 7 am EST 30 days out from the day of check-in.

17 Disney Fastpass Secrets to Hack Your Wait Time
Book Your Fastpass During Optimal Windows
One of the best Disney Fastpass secrets is knowing when to book. It's more than just knowing how far out you can book them, but you also have to know what time of day you should be setting up your FP for on your park days.
The best window for this is to pre-book your Fastpasses from 10 am to 3 pm. This is typically the busiest time in the parks when wait times peak.
Book your FP for this window, especially for in-demand rides. Don't book Fastpasses at park opening because wait times are lower.
Wait times often drop after 3 pm when people are going back to their hotels to relax or take a respite from the heat. If you ride during those times you won't have to use your Fastpasses and can just take advantage of smaller crowds.
Always Book The Hard To Get Fastpasses First
Book the hardest to get Fastpasses first! The 4 most popular rides right now with the hardest Fastpasses to snag are Frozen Ever After, Slinky Dog Dash, Flight of Passage, and Seven Dwarfs Mine Train.
If you must ride these, then try this Disney Fastpass strategy: book them for later in your trip. Fewer people will be looking at those days, and more Fastpass options will be available.
We highly recommend Flights Of Passage and you should always try and snag this Fastpass first! Booking the hardest rides first is a quick and easy Fastpass secret that people may not even think of.
Please go ahead and put a photo like Everest here! or move the photo of frozen here 🙂
Take Special Events into Consideration
This Disney Fastpass secret may seem obvious but is easy to miss if you aren't in-tune with the events around Walt Disney World Resort. Check out our Disney Crowd Calendar for a breakdown of exactly what is going on each month during the year at Disney!
Try not to book your FP in a park having Extra Magic Hours, and especially not during those times. There will be less FP available, and there will be lower wait times anyways due to only resort guests being allowed in.
If you are a Disney World Resort guest and say, Magic Kingdom has EMH that morning, then go and ride what you want to ride, but book your FP for another park (as long as you have Park Hopper and are able to do so).
Also, if a park is having a hard ticket event like Mickey's Not So Scary Halloween Party, you may want to use your Fastpass elsewhere that day and even considering visiting another park altogether if you aren't going to that event.
The park with the event will be closing early, there will be less Fastpass available, and most guests will be scrambling to get in all their rides prior to the early closing if they aren't staying for the event.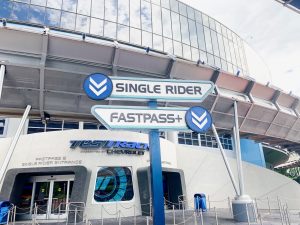 Use Single Rider To Save Your Disney Fastpasses For Other Attractions
There are 4 rides in Disney World that offer single rider lines. They are: Expedition Everest, Test Track, Rock 'n' Rollercoaster, and Millennium Falcon Smuggler's Run. Single rider allows you to bypass both the Standby and FP lines for these rides.
This is a great Disney Fastpass secret for those riding alone or who don't mind splitting up from their group. It'll cut down that wait time, because even Fastpass lines can get pretty long for Test Track and Rock 'n' Rollercoaster. And Fastpass isn't currently being used for Smuggler's Run, so during busy times Single Rider is the only way to ride.
One Of The Biggest Disney Fastpass Secrets Is That You Actually Get Unlimited Fastpasses
Okay, maybe not unlimited, but pretty darn close! If you book your 3 Fastpass for early in the day, you can book another once you've tapped your MagicBand for the last one.
Open up the My Disney Experience app on your smartphone and book that 4th Fastpass! And don't wait until you get off the Haunted Mansion to look; start looking on your walk down to the house.
After you tap your band for your 4th ride, you can book a 5th FP, and so on. This Disney Fastpass secret will lead you to "unlimited" Fastpass possibilities for the rest of the day!
Another way to get extra Fastpasses is to stay Club Level in select Disney World resorts. You can pay $50 to get three more per day if you so choose, and you'll even have a 90 window before check-in to pre-book your 6 Fastpass per day.
So if you are willing to throw a little money around and pull out all the stops for your vacation, this Fastpass secret can score you 3 extra Fastpass each day of your trip.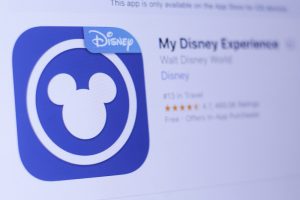 Keep Refreshing Your App To See If Your Desired Fastpass Comes Available
If you don't have that My Disney Experience app on your smartphone that we keep mentioning, go download it now. We'll wait.
Okay, so this Disney Fastpass Secret – and so many of the others – involves using that fancy app. Specifically for this one you need to keep refreshing that app! If there's a ride you must do or a princess you must meet but can't find a Fastpass for it, don't give up.
Some Fastpasses sit in "limbo" and are just waiting to be snatched up. Last-minute Fastpasses do happen this way, and you won't get them if you don't keep looking and refreshing.
This especially works on the day of and after 10 am because most people cancel or modify their Fastpass selections the night before or early in the morning. This is one of our favorite Fastpass secrets because you never know what may happen!
Where You Make Your Reservations Matters
When your pre-book your 3 Fastpasses for the day, they must all be in the same park. And they should be near each other. Say you have a 10:05 am for Space Mountain in Tomorrowland but your next is Splash Mountain at 11:10 am alllllllll the way over in Frontierland. It's so far away!
Make life easier for yourself and your family by booking Fastpasses that are near each other. You could book Space Mountain, then Buzz Lightyear's Space Ranger Spin, then Tomorrowland Speedway.
Grab a snack and head to your fourth Fastpass since you've already snagged that by using the above hacks. This Disney Fastpass secret will save you time and steps since no one likes to run back and forth!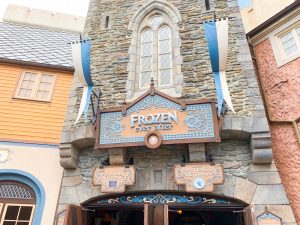 Know the Tiers for the Rides Before You Book
Disney World rides and attractions are divided into Tier 1 and Tier 2, with the exception of the Magic Kingdom that doesn't utilize the tiered ride system. Rides that are in Tier 1 are the most popular and in demand, and typically the harder to FP for. Tier 2 rides and attractions are just about everything else. When you pre-book your 3 Fastpasses, only 1 of the 3 can be for a Tier 1 attraction.
In Hollywood Studios, Tier 1 rides are: Tower of Terror, Rock 'n' Rollercoaster, Alien Swirling Saucers, Toy Story Mania!, and Slinky Dog Dash
Epcot Tier 1 attractions are: Frozen Ever After, Soarin', Test Track
Animal Kingdom Tier 1 are: Flight of Passage and Na'vi River Journey
Since you can only book one from Tier 1, plan smartly! The best Disney Fastpass strategy for this would be to book your 2nd, 3rd, and 4th choice attractions for the sweet spot of time from 10am-3pm, and try to get in line for your #1 choice at rope drop.
You could also book a Tier 1 Fastpass as your first ride of the day, and then choose another once you've tapped your MagicBand.
This is where that Single Rider comes in too! Don't waste your Fastpass on Test Track when you can use Single Rider, and save that Tier 1 Fastpass to go see Anna and Elsa!
There is a Fastpass Grace Period
Your Fastpass window is an hour-long, meaning you can arrive for that ride or attraction any time within that hour and be let in. But what about those early birds or habitually late folks? Disney thought about you guys too.
You can arrive 5 minutes before your Fastpass window, and you can even arrive up to 15 minutes after your window has closed. If something does happen and you end up being late for your window, be kind to the Cast Member and just explain what happened.
They understand that dining reservations run over and that kids have meltdowns, and a little kindness goes a long way! Most likely you will be able to get right in the Fastpass line, and this Fastpass secret can allow you to get your plans back on track.
Screenshot Your Plans to Save Some Time
While the My Disney Experience app is an amazing piece of technology, it's still that. Technology. And we all know it doesn't always work for us the way we want – especially in a crowded park on shared wi-fi.
Our Disney Fastpass secret for this? Take a screenshot of your plans from the app prior to your day in the park. You can easily see it in your camera roll without battling a busy app, and you can have one for each day ready to go. It'll be a lot easier than navigating the app to see whether that Flight of Passage Fastpass is for 11:05 or 1:05.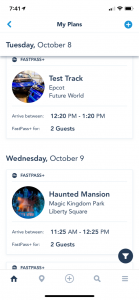 Use Your Disney Fastpasses Wisely
We've already touched on this a little, and since you only get 3 coveted Fastpasses to pre-book, it's best to use them on the rides and attractions that are worth it. Don't use that precious Fastpass on silly things!
Please don't use your Fastpasses for parades or fireworks. You can see fireworks from everywhere since, you know, they're in the sky and HUGE. Same for parades – just give yourself a little extra time to find a good spot to watch.
Also, don't use the for little rides. People aren't rushing to get on Dumbo, the Magic Carpets of Aladdin, and Barnstormer, so even though they are good rides, they aren't worth wasting a Fastpass on.
This goes back to the Disney Fastpass secret about knowing how to time your Fastpasses. Don't use them during Extra Magic Hours, right after Rope Drop, or while hoards of people are watching parades and fireworks. Save them for hard to get rides during peak hours!
Big Fastpass Secret? You Actually Get Bonus Fastpasses!
Okay, so it really isn't a "bonus," but it may feel that way. If you manage to snag one of those sought after FP for Seven Dwarfs Mine Train, you might get a little disgruntled if it goes down because of technical issues or bad weather.
But guess what? You get that Fastpass back! You can then use it on another ride whenever you want that day, or you can wait and return at a later time when the ride is back up. This Disney Fastpass secret is affected by the tiers though.
If you have a Tier 1 Fastpass that gets dropped, you can use it on any other ride or attraction. If it is a Tier 2 Fastpass though, you cannot use your "bonus" Fastpass to go ride a Tier 1 ride.
You Can't Lose a Fastpass
Nope! Not in this circumstance. If you happen to miss a Fastpass window, you don't lose that Fastpass. It'll be sitting in your My Disney Experience waiting for you to modify it.
This is one of the best Disney Fastpass secrets since most people will think that you lose that Fastpass, and instead, you never have to worry about losing one just because it didn't end up working out for you that day.
If you encounter a delay driving to Disney or if you get held up while dining with characters or there is a delay with the bus, not to worry, Fastpasses will still be there for you to modify as necessary! If you have trouble with this, please ask a Cast Member or Guest Relations for help!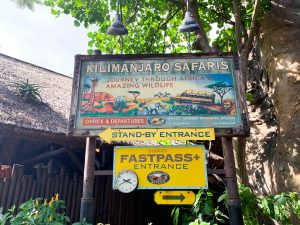 Your Entire Group Doesn't Need The Same Disney Fastpass For The Same Attraction At The Same Time
Traveling with a big group has a lot of its own problems, and booking Fastpasses isn't another you need to add to that list. Contrary to popular belief, your entire group doesn't need to have the same Fastpass for the same attraction at the same time.
Everyone over 13 can manage their own Fastpasses, or you can break down big groups into smaller groups.
But what if all 8 of the people in your group do want to ride Slinky Dog Dash at the same time? Book half of your group and then try to modify the selection by adding everyone else into your Fastpass party, and if it's available, it will allow you to modify.
This is a great Disney Fastpass secret because fastpasses aren't really set up to accommodate huge groups all the time.
Modifying after the fact or breaking the group up into smaller groups may help, since it's almost always easier to find Fastpasses for a group of 4 or so versus a large group. Just keep checking!
Don't Use Your Fastpass When the Lines are Short And Then Modify It
Say you have an 11:20 am Fastpass for Tower of Terror, but your family decides to rope drop on Hollywood Studios day, and when you get to Tower of Tower there's only a 15 minute wait. What do you do? Don't scan that MagicBand! Hop in line for your ride and modify that Fastpass selection.
This Disney Fastpass secret lets you save that Fastpass, especially one for a Tier 1 ride, for when you really need it.
You Can Actually Loan Your MagicBand
Believe it or not, you can actually "loan" your MagicBand to someone else in your party once you're inside the park. This is an amazing Fastpass secret, and it really can come in handy for little kids who don't want to ride certain rides, or for the people who chicken out.
This Disney Fastpass secret is perfect for when Timmy always says he wants to ride Space Mountain, but then changes his mind once he's standing outside of it. So what to do?
Let his brother Tommy, the thrill-seeker, use his own Fastpass for Space Mountain and if he finishes riding within the Fastpass window, he can then swap bands with Timmy to get another ride.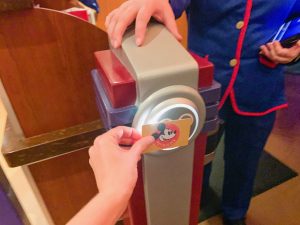 Utilize the Tap and Grab Technique For The Ultimate Disney Fastpass Secret
This may be the best Disney Fastpass secret in this list. It will save you a lot of time in line and you'll get to ride even more rides using this strategy. It does take a little bit of work and understanding on your half, but bear with us.
You can continuously modify your Fastpasses while in the park in order to maximize your time and ride the most rides. By using the My Disney Experience app while in line at your rides, you get a heads up of what other Fastpasses are out there and it negates the "overlapping" window problems you usually encounter when you book your 3 Fastpasses.
Here's an example: You're headed to Magic Kingdom for the day and you have pre-booked your 3 Fastpasses for 10 am, 11:15 am, and 12:45 pm. Once you get in line for your 10 o'clock at Space Mountain and have tapped your MagicBand, check the app to modify your 11:15 am Fastpass.
You see a 10:35 am for Space Ranger Spin instead of the original 11:15 am and you snag that new time! And then once you scan your MagicBand for Space Ranger Spin, check to see if there's an earlier Fastpass than your 12:45 pm for Tomorrowland Speedway.
If there is, modify again! Say you snag an 11:45 am for it, and you are done riding your first three Fastpasses before you were even supposed to be in line for your third!
This Disney Fastpass secret will save you tons of time and can make sure you can squeeze even more rides and attractions into your busy day. As long as you've tapped that MagicBand, you can start looking for more Fastpasses and modifying the ones you have. So tap that band, refresh your app, and get better times on your favorite rides!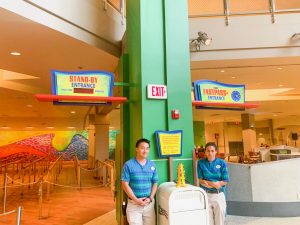 We hope that all of these Disney Fastpass secrets will save you and your family lots of time in line on your next Disney World trip! Download the My Disney Experience app, double-check those fastpasses, and make sure you put these tips to use!
They will certainly be the best way to hack those wait times and spend more time riding rides, meeting characters, and seeing shows.
Pin this post: