If you are looking for a list of the best and worst Animal Kingdom Genie+ rides, we have got you covered! The new changes that have come with adding Genie+ rides at Animal Kingdom can be a bit overwhelming. However, we are here to help! This way you can plan your trip, wait times, and accommodate effectively so you have the most magical day at the park!
Before we get started, however, we should note that you don't necessarily need Animal Kingdom Genie+. Unless, of course, you are park hopping! If you decide to add Genie+ for your visit or individualized Lightning Lanes depends on your preferences and personalized trip. Read on for more advice and tips!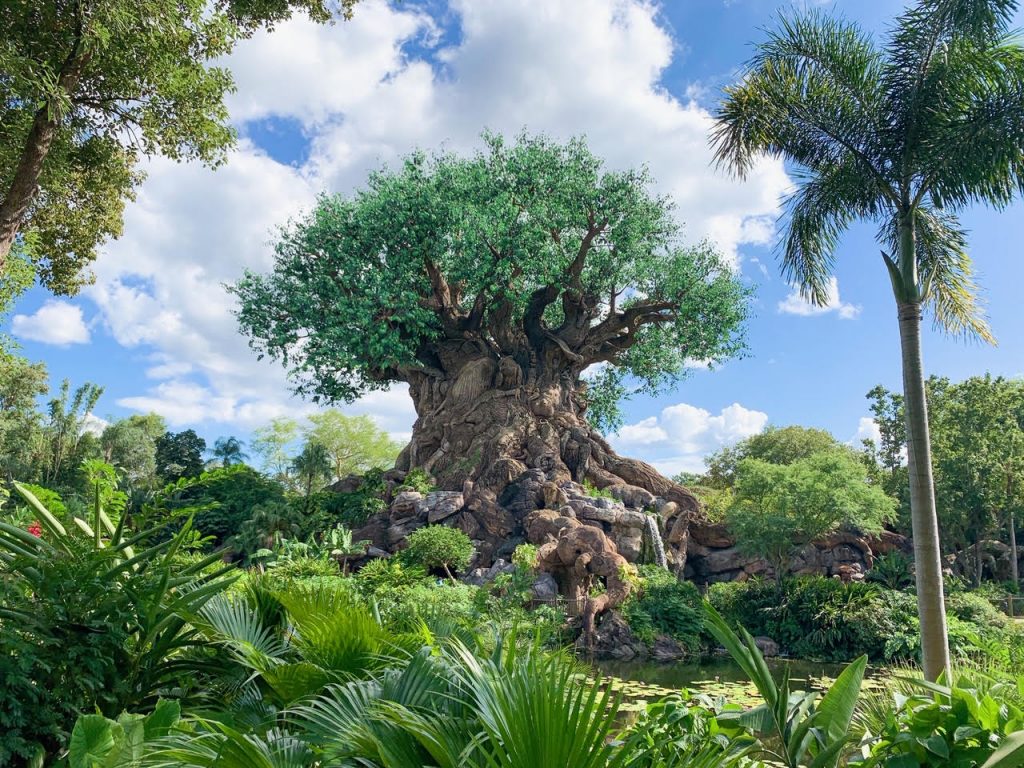 10 Best (And Worst!) Animal Kingdom Genie+ and Lightning Lane Rides
What is Genie+ at Animal Kingdom
Before you head to the parks and just purchase things blinding, you should know what Animal Kingdom Genie+ is and what it offers. This new system is here to replace Disney's old FastPass+ system! Please realize that Genie and Genie+ are two different things, however. Genie exists in the My Disney Experience App and is free.
Genie+ on the other hand is the PAID version and replacement of FastPass+. For 15$ a person, per day, you can book Animal Kingdom Genie+. This allows for you to reserve a return time and bypass the "Lightning Line" for over 40 different attractions across the four parks. However, you should also note that some attractions are not included in the Genie+ and can only be purchased with an individual Lightning Lane.
And better yet? Genie+ includes tips and planning services for free, as well as Augmented reality photos and short Audio Tours that you can use! It truly is a cool addition to the parks. And you have a grace period of 5 minutes early and 15 minutes late with your ride selections and times. For more info on Genie+, check out our article that focuses on Genie+.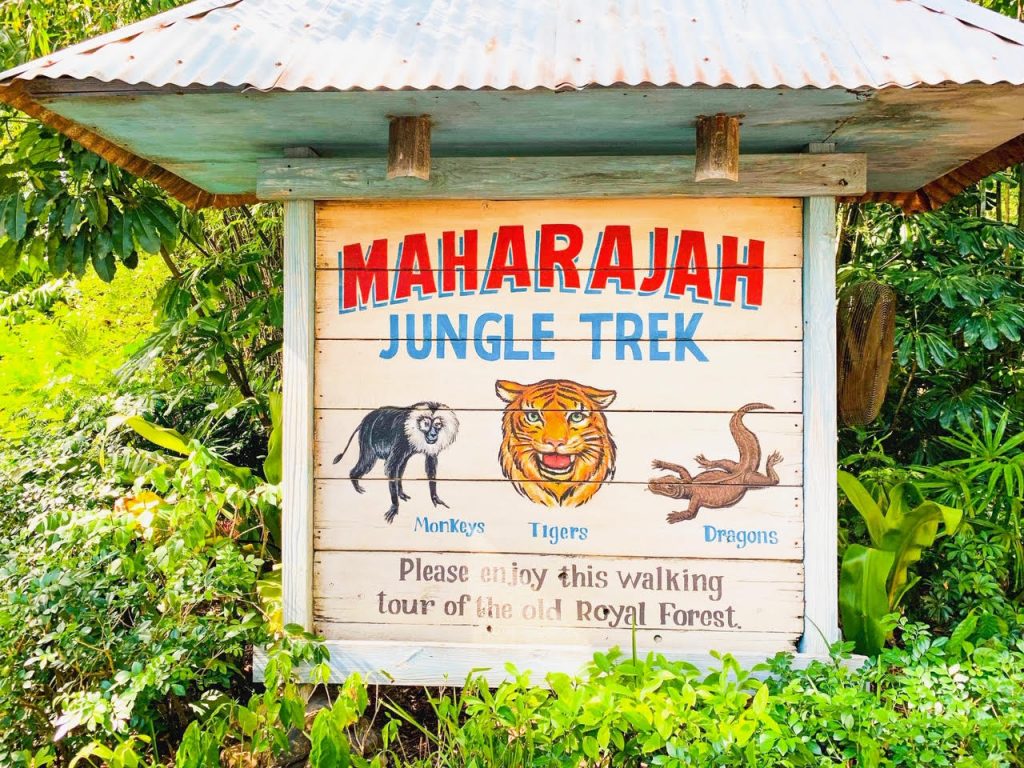 What is Lightning Lane At Animal Kingdom?
As mentioned, some Animal Kingdom rides are not available with Genie+, so this is where Individual Lightning Lanes come in! While purchases of Animal Kingdom Genie+ can get you in what is now Lightning Lanes– instead of standby– some rides require individual Lightning Lane purchases.
You can only go through the Lightning Lane 1 time per ride, per day. This means that if you want to purchase a Lightning Lane for Everest, you can do it. However, if you want to ride it for a second time in one day, you have to wait in traditional standby.
Lightning Lanes can be purchased for $7-12. Price does depend on the time and day you are visiting the park, so make sure you are aware of which rides at this park are Animal Kingdom Lightning Lane rides. This will make planning much easier!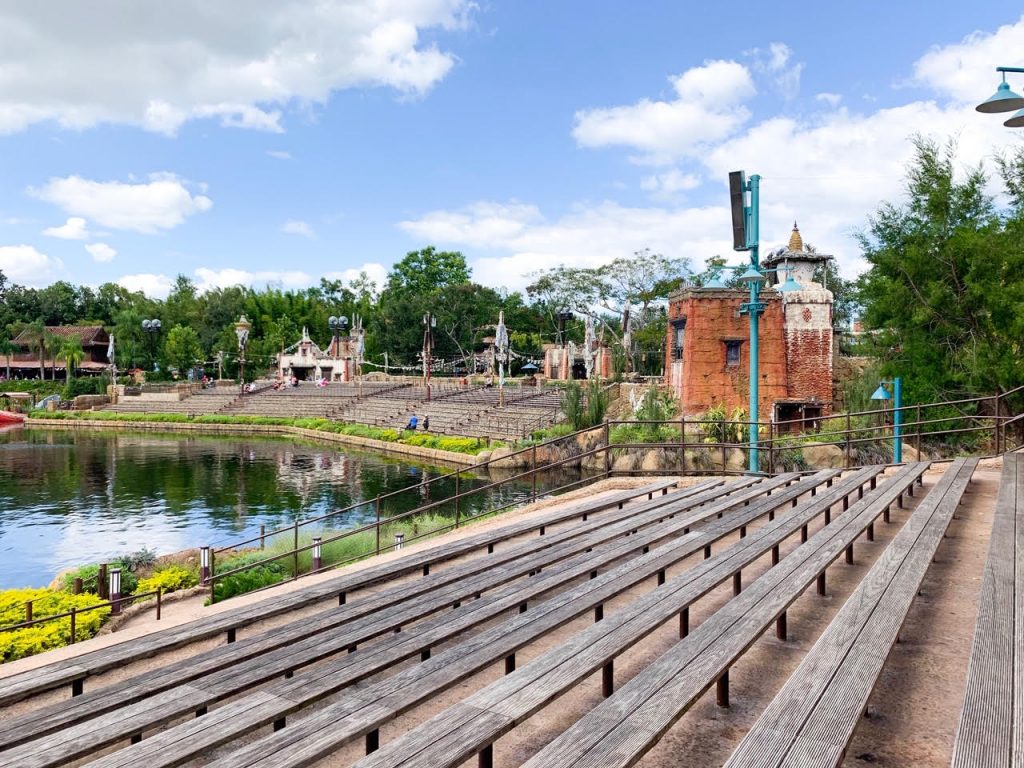 When Can You Book Genie+ And Lightning Lane at Animal Kingdom?
Before purchasing Animal Kingdom Genie+ it's important to know strategy about how to approach using them so you know if it is worth using for you and your trip! Animal Kingdom Genie+ (or just Genie+ in general) will be available for purchase at midnight the morning of your park visit.
You can also purchase it in advance as part of your vacation package if that is of interest to you! In any case, do purchase it by 7 AM at the latest. This is when Animal Kingdom Genie+ selections will open for all guests.
Now it is super important to know that there are two rides at each park that are not a part of Genie+. This means there will be two rides for Animal Kingdom Genie+ that you should consider purchasing Lightning Lanes for individually. At Animal Kingdom, those rides are Expedition Everest and Avatar Flight of Passage.
If you decide to purchase individual Lightning Lane access at Animal Kingdom, you'll need to buy them at 7 AM if you're a guest of a Disney Resort, or at the time the park opens if you're not a guest of a Disney Resort!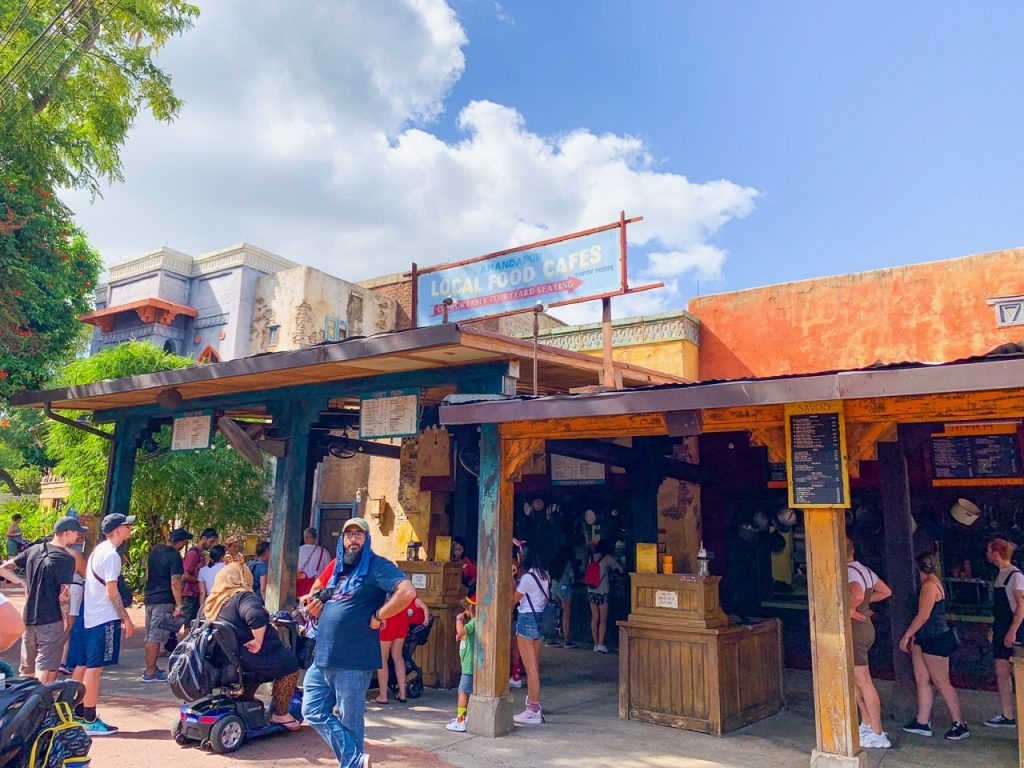 Is It Worth it to Buy a Lightning Lane for Everest of Flight of Passage
Because Animal Kingdom Genie+ doesn't work with two popular rides, you have to consider purchasing individual Lightning Lanes for Expedition Everest or Flight of Passage.
Here are some things to consider, however. If you have Early Entry to Animal Kingdom, you probably don't need to purchase a Lightning Lane for Flight of Passage. In fact, you probably don't need one if you have a full day here. You have the time to wait in line due to the benefits of Animal Kingdom Genie+ that you may use on other rides. If you are park hopping, only are spending a portion of your day here, or don't have early entry, you may want to purchase a LL.
As for Everest, our short answer is no. This is SUCH a fun coaster. But the wait time can be bearable, especially when using Animal Kingdom Genie+ to condense your wait times on other rides. And better yet? As a hack, the single rider line on this coaster is a perfect back up if you cannot get a LL, or don't want to purchase one! But at the end of the day, these are your decisions!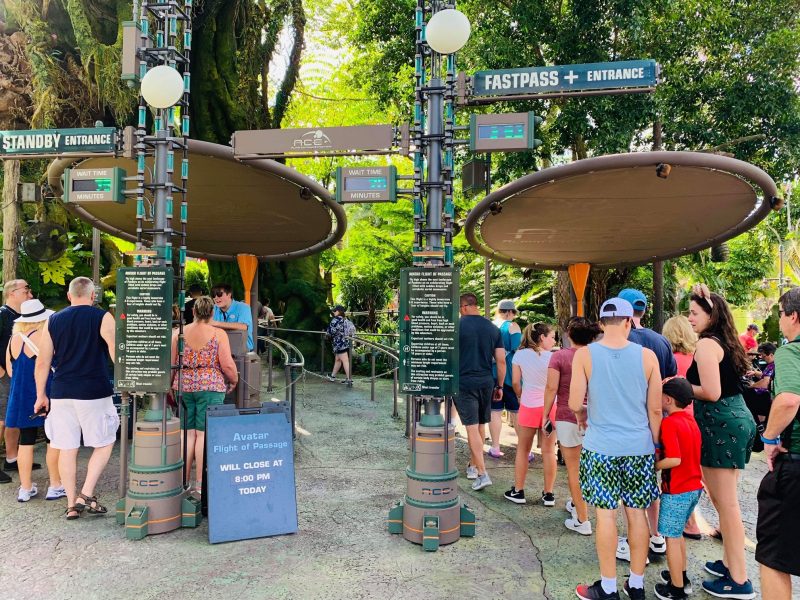 Genie+ Refresh Strategy
Planning your day with Animal Kingdom Genie+ can be a bit stressful! Especially if you are not seeing the attraction or time window you are looking for on the app. But that is okay! Just go ahead and keep refreshing the app!
To do this, drag your finger down the screen. This will reset the page and show additional options (but only if they are available!). Many people tend to overlook this, and it can save you stress! Take advantage of this Animal Kingdom Genie+ refresh strategy.
And don't forget or assume that what is shown is the final offer! As individuals use Animal Kingdom Genie+ and bounce in and out of different times and attractions, what they were looking at goes back into a pool of choices so definitely refresh! Animal Kingdom Genie+ gives you the chance to always update and look for those updates so you can accommodate and be flexible during your day at the park. Refreshing is your best friend! And if you are only there for one day, check out our Ultimate Animal Kingdom Itinerary that you may want to use in addition to refreshing!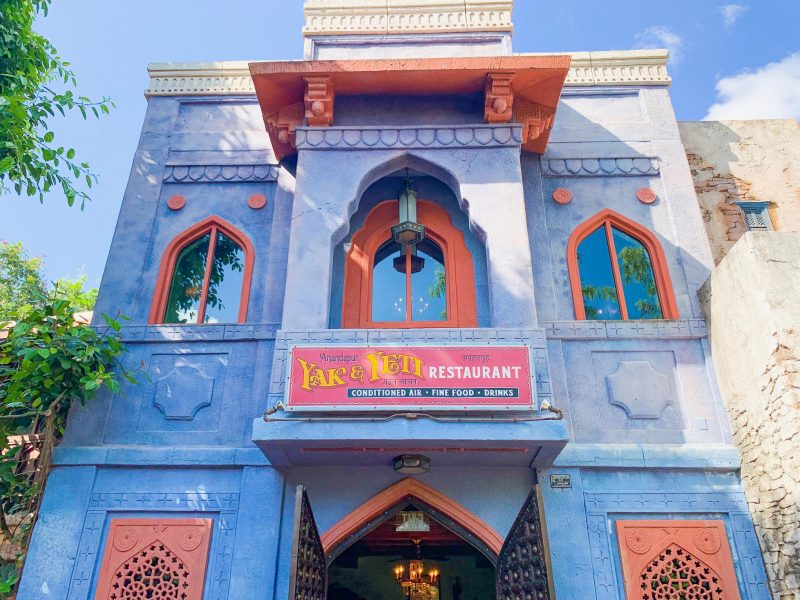 Rides at Animal Kingdom With Genie+
The rides that are featured on Animal Kingdom Genie+ include:
Dinosaur
A Celebration of Festival of the Lion King
It's Tough to be a Bug
Kali River Rapids
Na'vi River Journey
Feathered Friends in Flight
The Animation Experience at Conservation Station
Kilimanjaro Safaris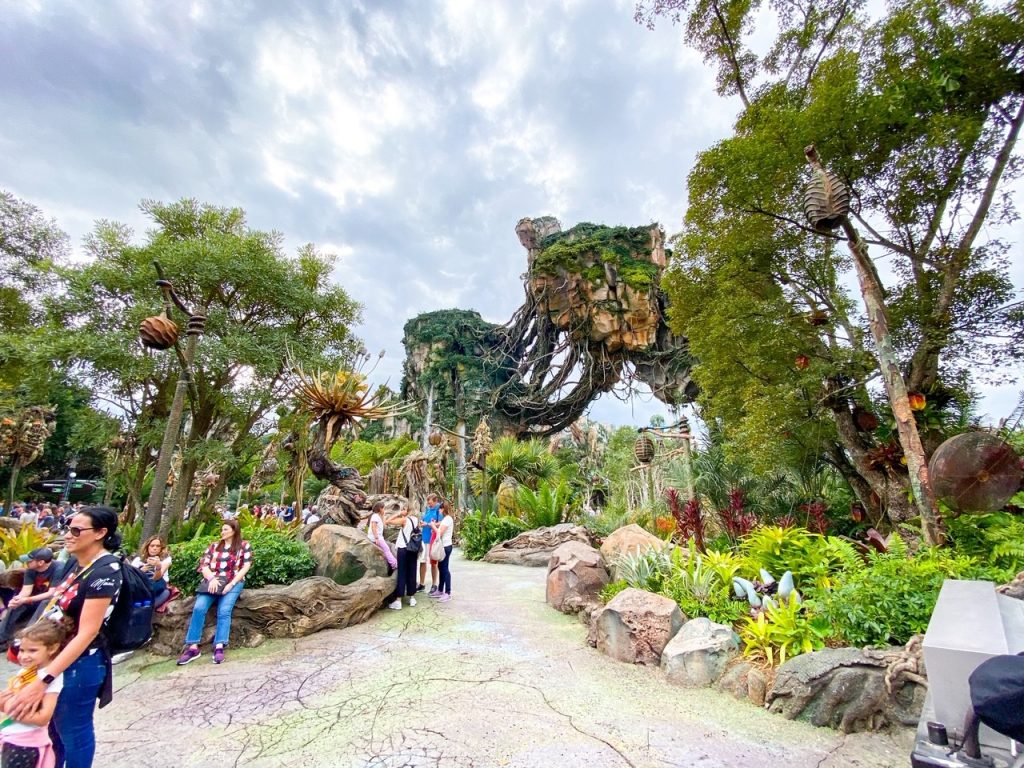 Ride's at Animal Kingdom with Lightning Lane
Remember, there are two rides in each park that aren't featured on Genie+. These rides require you to either standby in a traditional line, or pay for an additional, individual Lightning Lane. This can be only used once per park! Therefore, if you want to ride the attraction again, you'd have to wait like everyone else!
The two Animal Kingdom Lightning Lane rides are (as a reminder):
Expedition Everest
Avatar's Flight of Passage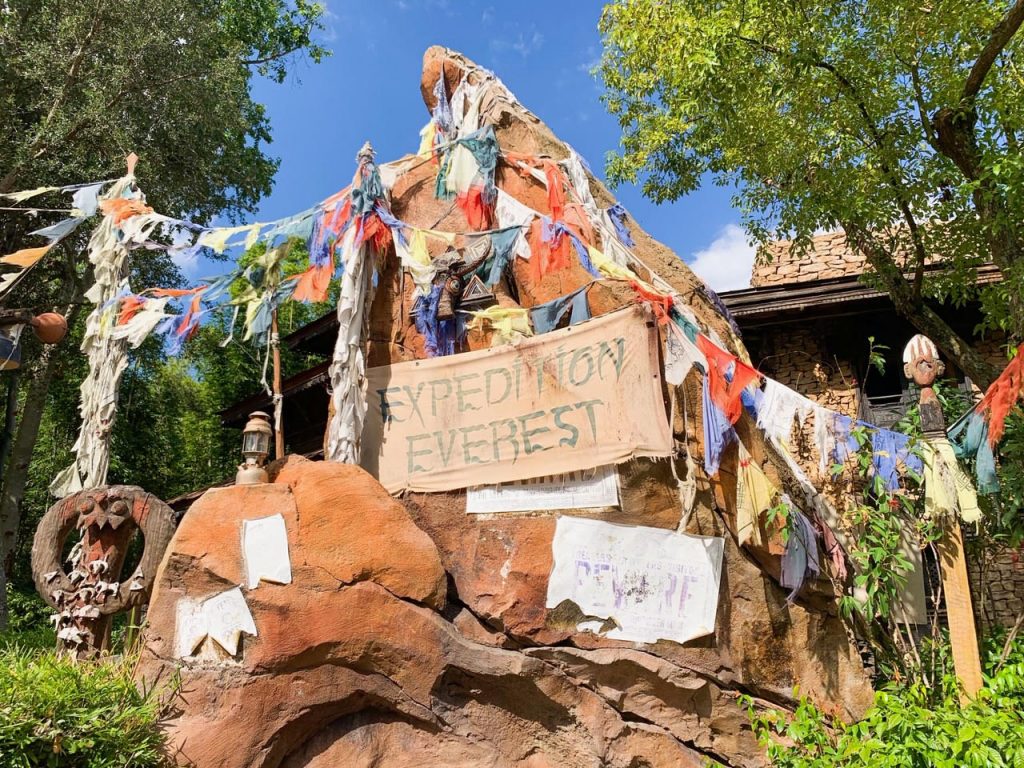 Best Animal Kingdom Genie+ Rides
Remember how we said in the beginning that you don't necessarily have to purchase Animal Kingdom Genie+? This is solely because we think you can get the biggest bang for your buck with Magic Kingdom and Hollywood Studios due to the sheer mount of rides.
Animal kingdom is one of those parks that doesn't have as much value for price when considering Animal Kingdom Genie+ but we want you to make that decision, especially because there are some fantastic rides here (For more info, check out the 14 Best Animal Kingdom Rides and Attractions Article we have!). Here are some of the best Animal Kingdom Genie+ rides:
Dinosaur
Life-sized Dinos? Animatronics? 4-wheelers? And an indoor ride? Sign me up! Dinosaur is one of those rides to consider using the Animal Kingdom Genie+ for because it is a total adventure. Trek back in time as you "off-road" in an energetic way with dinos! Warning: this attraction may not be appropriate for little kids.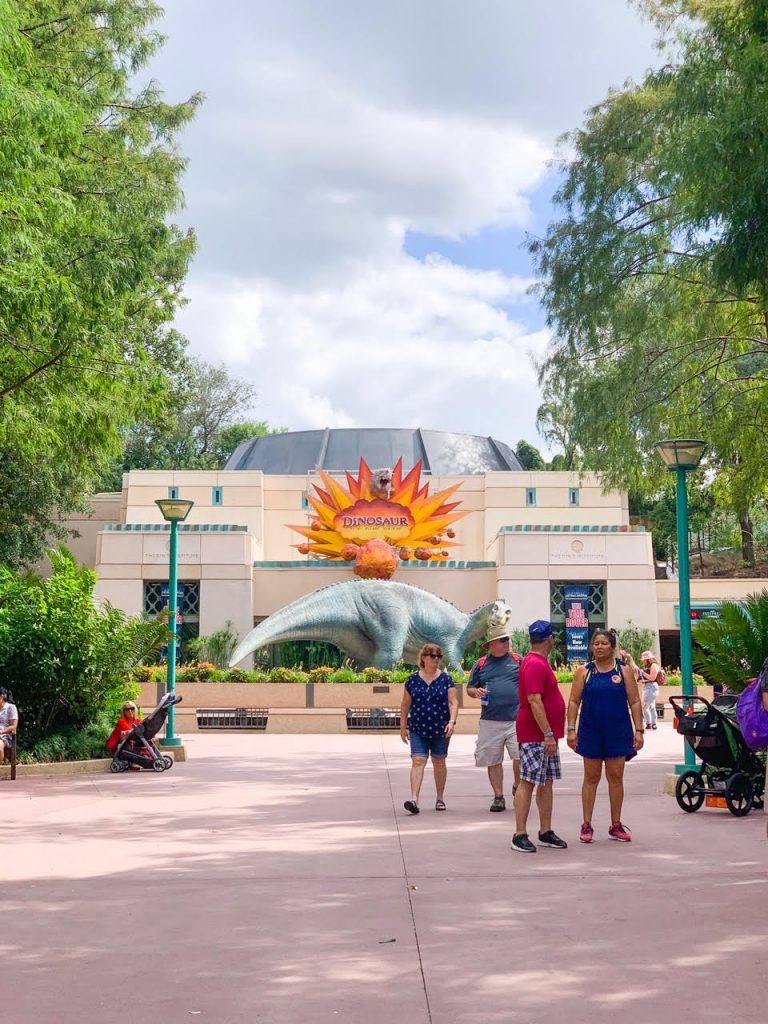 Kilimanjaro Safaris
Who doesn't love animals? You're at Animal Kingdom after all, so if you use that Animal Kingdom Genie+ make sure to hop on the Kilimanjaro Safaris. This tour takes you along the Harambe Wildlife preserve in a jeep. It is 20 minutes in length and gives you an up-close look to 34 types of unique animal species. Enjoy this family friendly ride and say hi to those elephants, giraffes, and lions!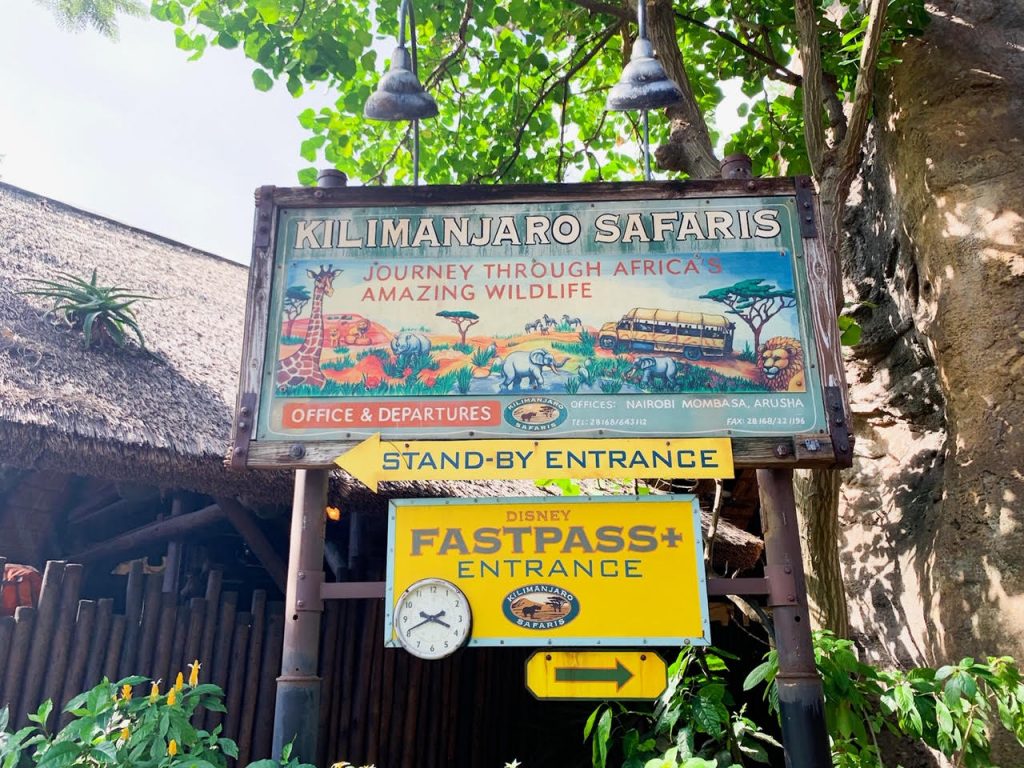 Navi River Journey
This indoor boat ride showcases the beauty of Pandora. The land here is no denyingly beautiful, but this ride really shows the advancements and stunning talent in Audio Animatronics. This ride is family friendly as it is slow moving and overall pretty short. We promise it will take your breath away, so go ahead and use your Animal Kingdom Genie+ on this one!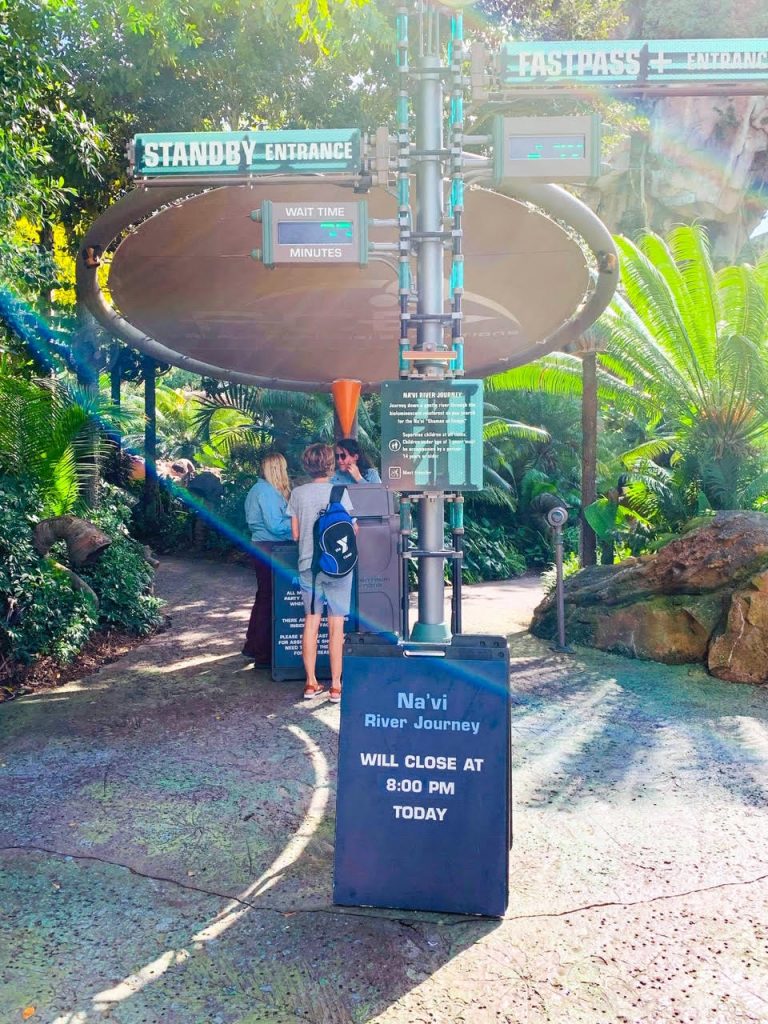 Kali River Rapids
Who doesn't love to get wet? Animal Kingdom, and Florida in general, can be hot and humid. Kali River Rapids can help offset that! On this white water-tube adventure, you are unprotected as you trek through dips and falls. It is a fun family ride, but you may or may not get soaked. Come prepared and consider this as one of the best Animal Kingdom Genie+ rides!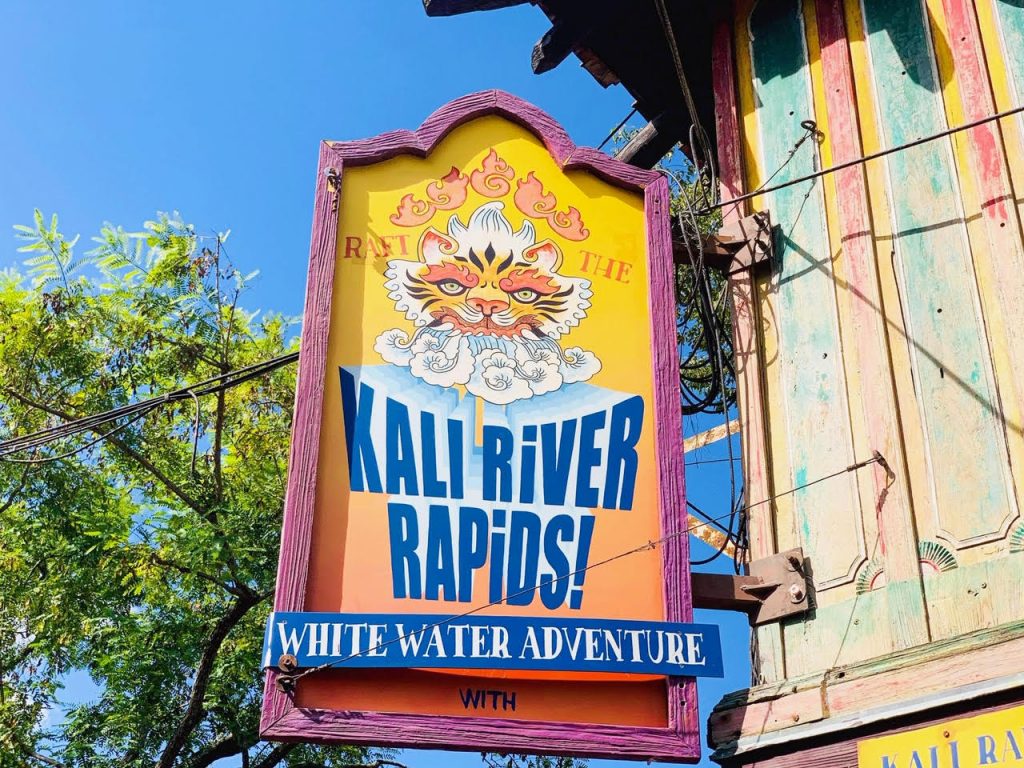 Great Secondary or Bonus Genie+ Options
Sometimes, when you are only in a park for so long, you have to pick and choose! Preferences and priorities are something to consider when using Animal Kingdom Genie+: you must decide when you want to ride things, what you want to ride, and more.
If you are considering what else to ride, or need bonus options, we recommend adding this ride to your list to use on Animal Kingdom Genie+:
Celebration of the Lion King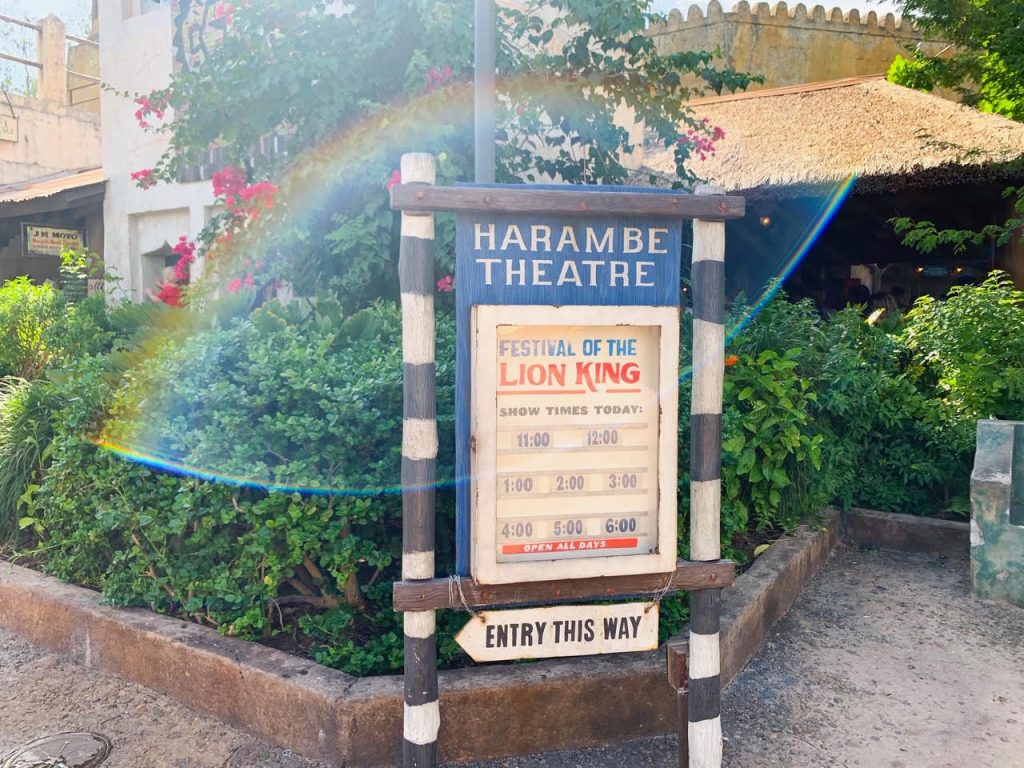 Worst Animal Kingdom Genie+ Options and What to Skip
Naturally, there are a few rides offered on Animal Kingdom Genie+ that aren't as popular, competitive, or even worth using Genie+ for. These rides typically have shorter wait times and their standby lines will not long.
If you uses these rides on Genie+ sometimes you can feel like you missed your opportunity of going on the more popular attractions, so make sure to know what you want to ride and when. Take advantage of the easy planning Animal Kingdom Genie+ offers and avoid some of the worst Animal Kingdom Genie+ rides like:
Its Tough to be a Bug
Animation Experience at Conservation Station
Feathered Friends in Flight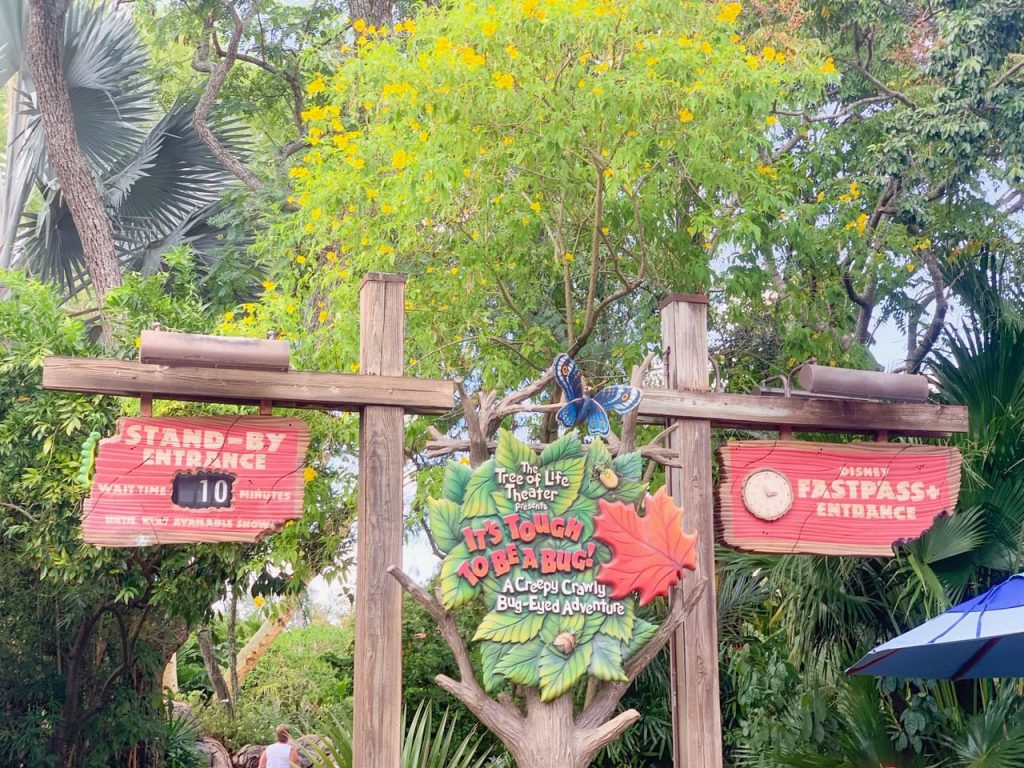 Best time to make a Genie+ Reservation at Animal Kingdom
The orders in which you make your reservations using Animal Kingdom Genie+ can impact the ebb and flow of your day. If you have early theme park entry, we suggest grabbing an early time for Kilimanjaro Safaris as your first reservation, and while waiting for this time slot, you can try the early, shorter lines that will be present on Flight of Passage, Na'vi River Journey, or even a paid Lightning Lane with Expedition Everest.
If you don't have early theme park entry, we suggest getting an early Genie+ reservation for Na'vi River Journey and start with the safari while waiting for your river reservation time. This will also allow for you to add in a paid LL for Everest while waiting, and then after, you can head to the other side of the park. Getting a Animal Kingdom Genie+ Reservation for River Journey from 30-90 minutes after the park opens will help a lot with the flow of the day!
After you have your first picks, you have a few more options. Let's assume you've secured your reservation and ridden River Journey and have an upcoming slot for Safaris later. You can always update and switch your Safari time for earlier and then fit in River Rapids and Dino after. OR you can try to get quick Genie+ Lightning Lanes for Dino and River Rapids for after your Safari, which means you will have time to fill before the jeep ride.
Overall, most days the order of first second and third Genie+ reservation times don't really matter. It depends on you, your priorities, what is available and what you want your day in the park to look like. And if you are there for rope drop, check out our rope drop article on how to beat the crowds!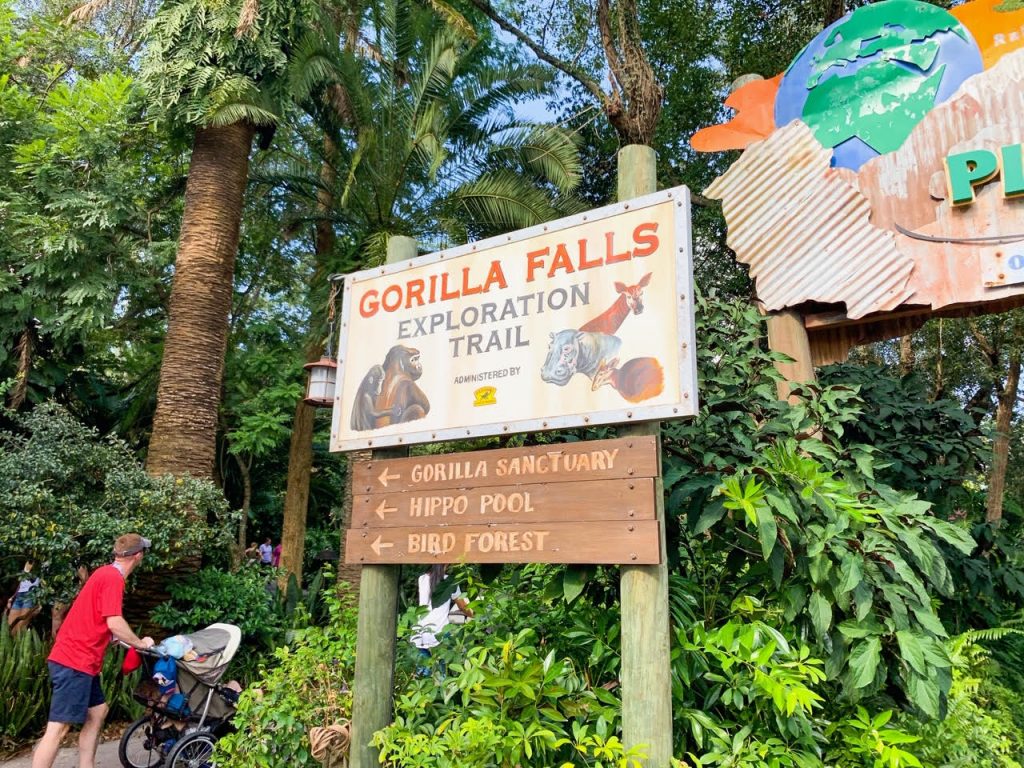 And there you have it folks, some of the best (and worst) rides at Animal Kingdom that use Genie+. There is tons to do at this wonderful park. How you approach attractions, shows, food (want advice on food, check here: Best and Worse AK Restaurants), and everything in between depends! But Animal Kingdom Genie+ is here to help! And so are we! We hope you have a magical time!