Are you curious whether getting up early for Disney rope drop is worth it? We are here to share all of the ins-and-outs of Disney World rope drop and provide you with strategies on how to make the most of your early mornings at Disney!
There are some perks to setting that alarm and grabbing some coffee to get into the parks before they open. Visitors to Disney World have the option to do rope drop at Hollywood Studios, Magic Kingdom, Epcot, and Animal Kingdom.
However, just because the option is there, it does not mean you are obligated to do Disney rope drop at every park and every morning. Do not stress yourself out! With proper planning, you can develop your own schedule for rope drop.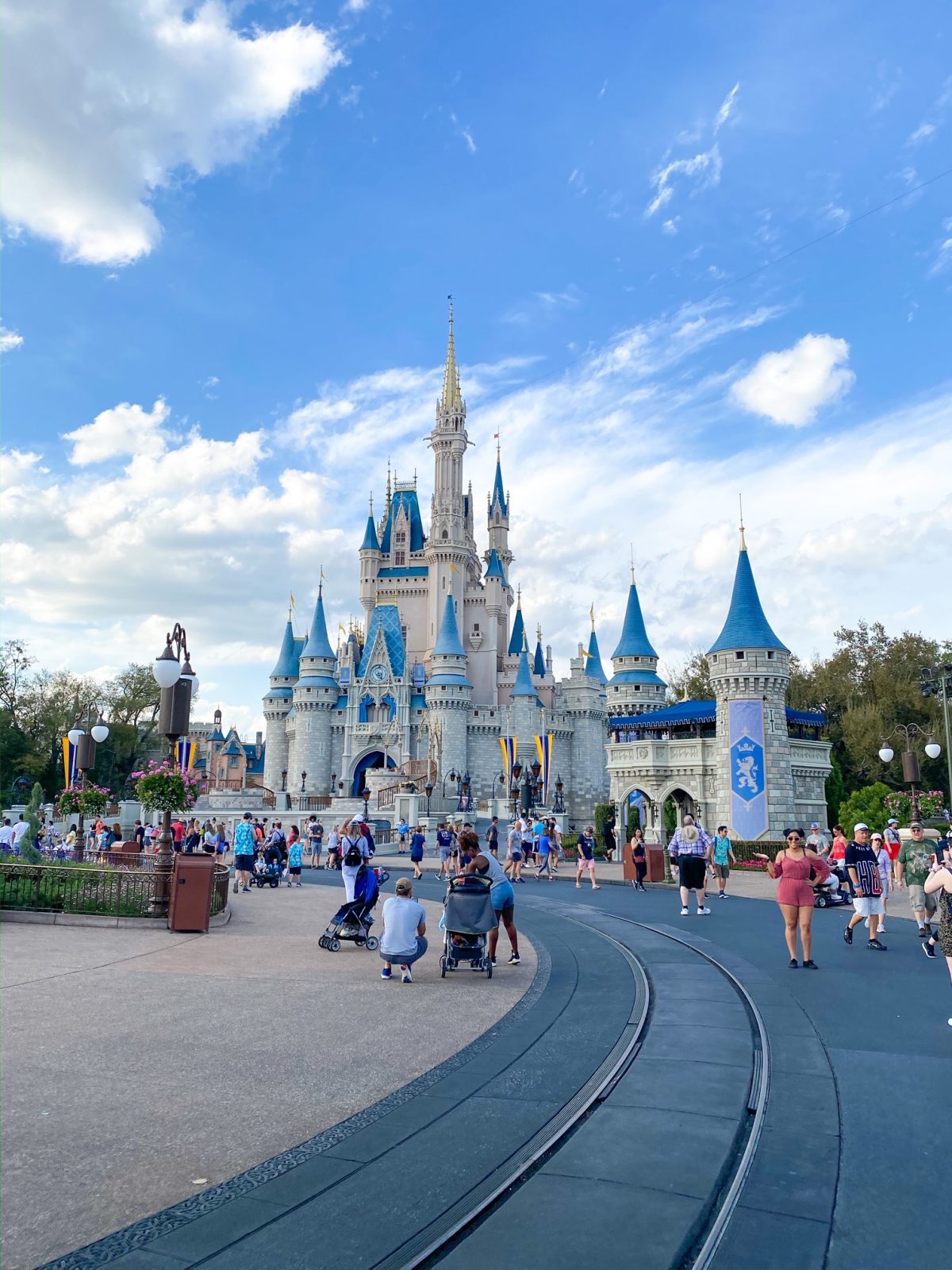 Get a FREE printable 30/60/90 day Disney countdown by joining our private Disney Facebook Group and share your photos and ask for tips and tricks! 
11 Tips for Doing Rope Drop at Disney Like a Pro 
What Is Rope Drop At Disney? 
If you are not familiar with rope drop at Disney World, it may sound like a fancy event. However, Disney rope drop is just the term for when Cast Members start allowing guests into various lands.
Rope drop does not mean the time when guests are first allowed into the parks. Technically, the parks open in two phases. The first is when they start allowing people through the turnstiles. The other is when they start letting people line up for attractions.
Cast Members will hold a "rope" across the path in a certain part of the park to allow guests inside, but you cannot start racing toward an attraction just yet. For example, if you arrive for Magic Kingdom rope drop, you will be allowed in the park on Main Street. However, you cannot go into the various lands or get in line for attractions right away.
When it is time to officially open, you will typically see cast members walk in front of the crowd. They will hold the "rope" stretched out in order to keep guests from running to the various lands.
Ironically, the rope is not really dropped. The barrier used to keep guests behind a certain point is basically just pulled to the side to start allowing guests inside when it is time.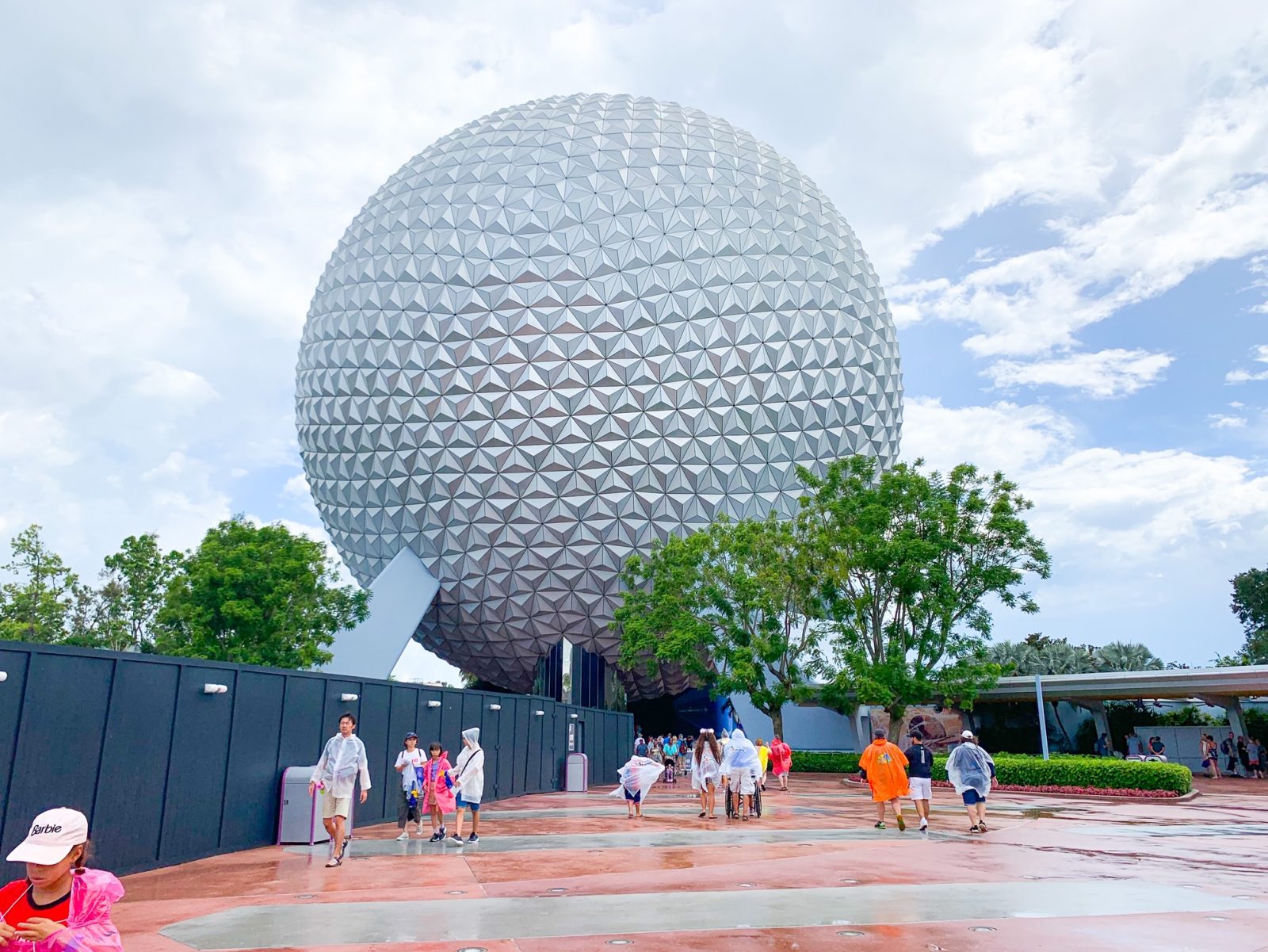 Does Disney Rope Drop Really Make A Difference?
Yes, doing Disney rope drop can really make a difference. The closer you are to the front of the pack, the better chance you have of getting to your first attraction with little to no line. You will see a time difference in lines within the first hour of park opening, which can be huge. In most cases, the shortest lines you will encounter on the most popular attractions will be at park opening.
For example, Touring Plans did a study of Space Mountain stand-by times on a day when the crowds were at a moderate seven, but not peak level ten. When the park opened at 9:00 AM, the wait time was only 16 minutes. By 10:00 AM, the wait time jumped to 41 minutes. By mid-day, the wait was up to 70 minutes and 3:00 PM had the longest wait times of 86 minutes.
Using Touring Plans' example, you can see that rope drop can make a huge difference in the time you are waiting in line for your first attraction of the day.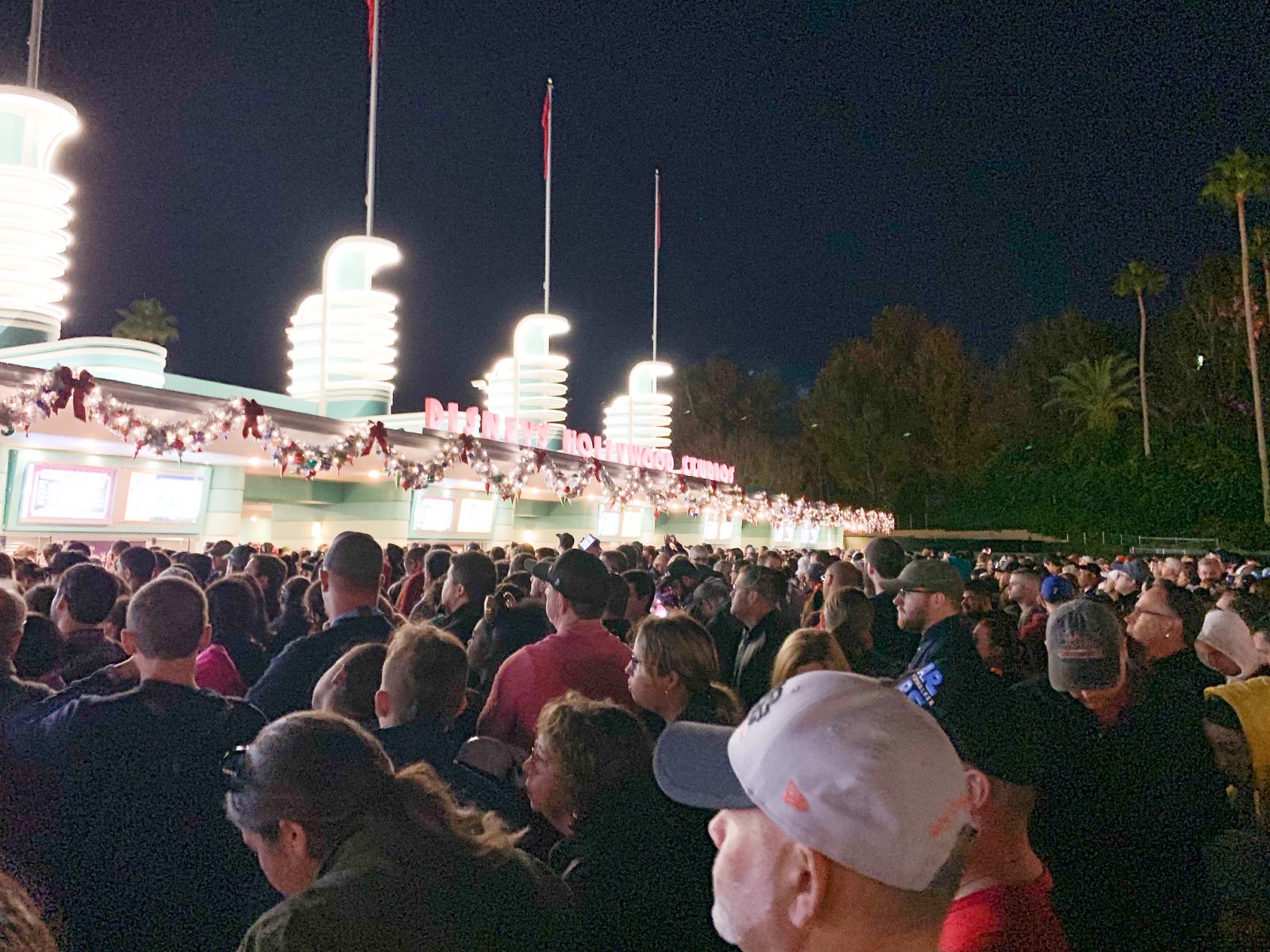 Tips for Doing Rope Drop Like a Pro
Get to the Park Early
In most cases, arriving 45 minutes to an hour before park opening will work to get you in on the rope drop action. If you want to rope drop Magic Kingdom, you will definitely want to go as early as possible. Just note that any of the tips we mention here will likely not apply when it comes to Christmas Day or any other extremely crowded day/holiday.
Remember that you have to factor in transportation to the parks themselves as well. If you are headed to the Magic Kingdom, you need to allow at least 20 minutes just to get into the park from the Transportation and Ticket Center. Security lines and bag checks will also add to your wait times.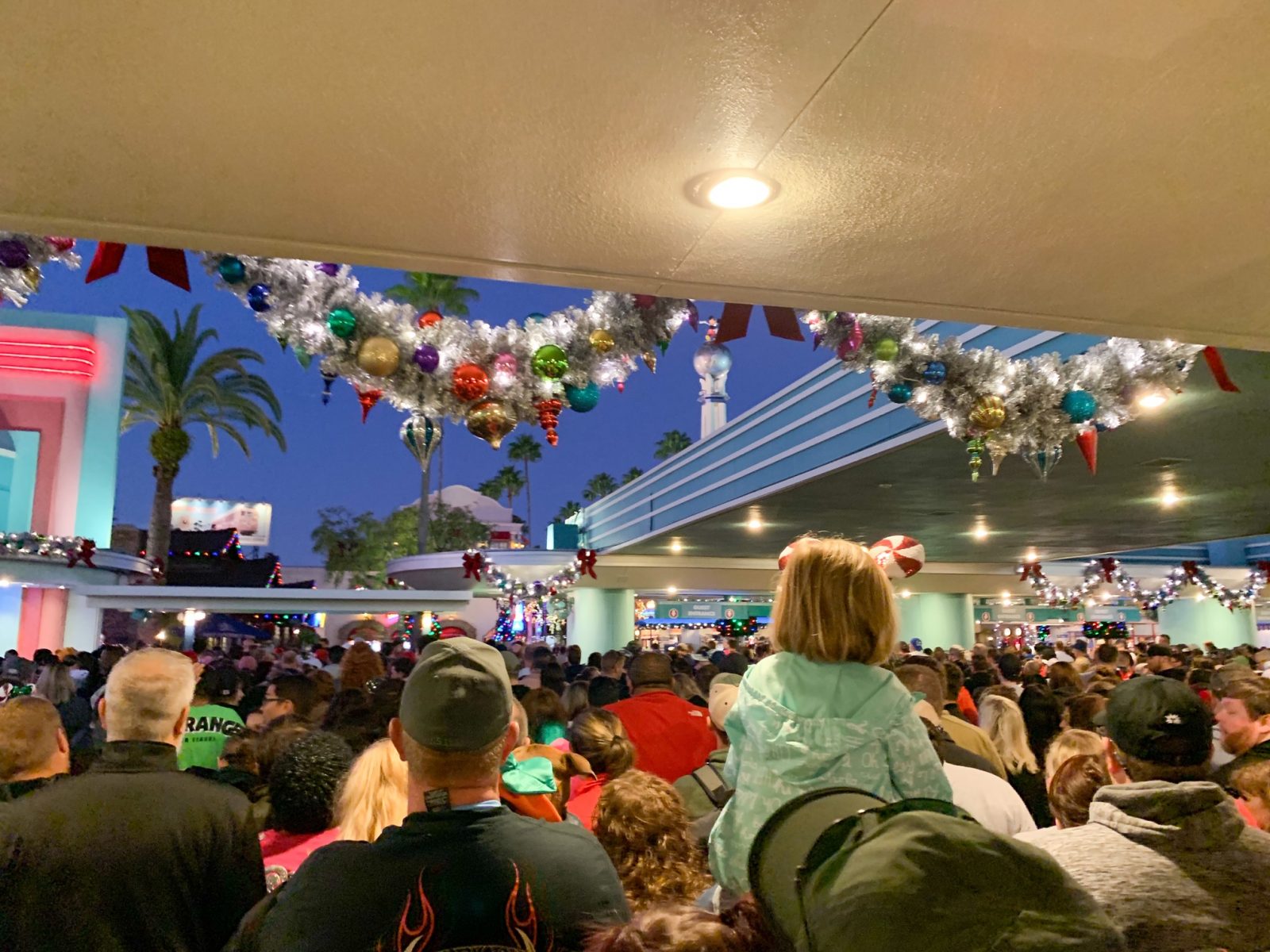 Magic Kingdom Rope Drop Strategy 
At Magic Kingdom, you are held in the hub on Main Street and on the bridges leading to the different lands. These include one at Tomorrowland, one between Fantasyland and Tomorrowland, one through the castle, one to Adventureland (which also serves Frontierland), and Liberty Square (which also works for Frontierland and part of Fantasyland).
Some of the most popular rides that people arrive early for include:
Seven Dwarfs Mine Ride
Big Thunder Mountain Railroad
Space Mountain
Pirates of the Caribbean
Splash Mountain
Haunted Mansion
Peter Pan's Flight
Jungle Cruise
Buzz Lightyear's Space Ranger Spin
Tomorrowland Speedway
Not only are these some of the most popular rides, but they may also be hard to get a same-day Lightning Lanes for. They typically have the longest standby lines too. Choose your rides wisely. You want to go for the shortest attractions. The longer the ride is, the longer the wait time will be for your next attraction.
For example, you might have a Lightning Lane for Peter Pan's Flight and Seven Dwarfs Mine Train. Then you could go for the Tomorrowland rope drop to get on Space Mountain first.
Another option to consider is booking an early morning breakfast reservation at Cinderella's Royal Table. Having a reservation an hour before the park opening can help ensure you are there in time for rope drop.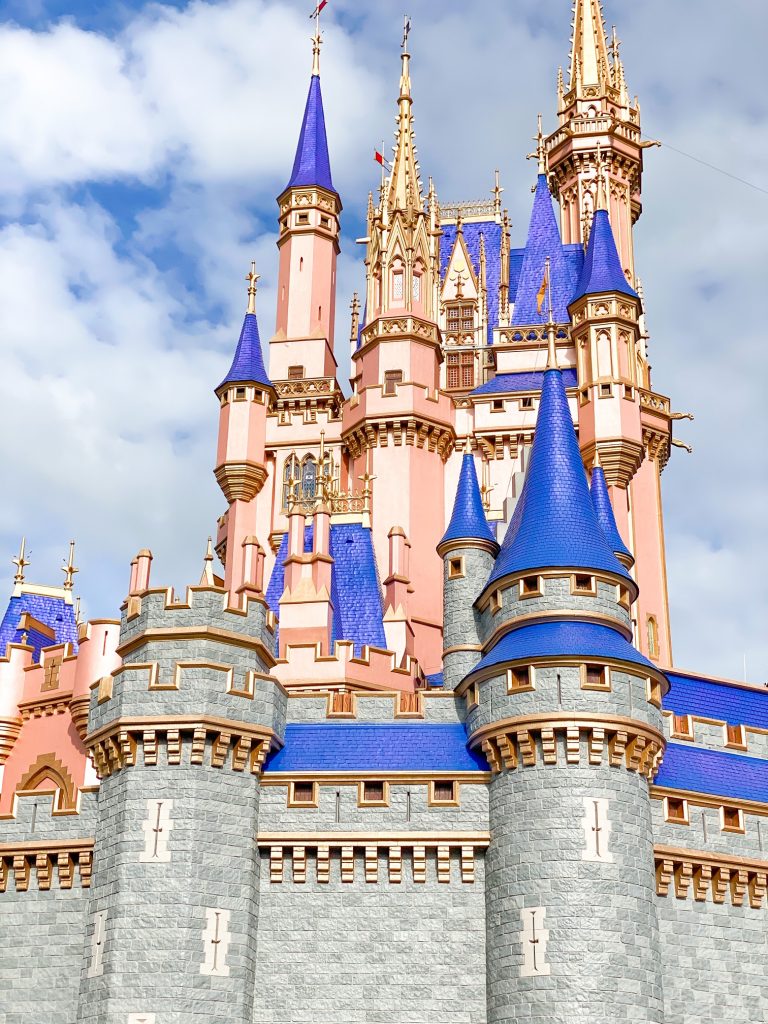 EPCOT Rope Drop Strategy 
EPCOT rope drop is great for people who want to beat the crowds on popular rides like Frozen Ever After, Test Track, and Remy's Ratatouille Adventure. You should try to arrive at EPCOT 30-45 minutes before park opening.
You can arrive via the front of the park like normal, but if you are taking the Skyliner or staying at an EPCOT hotel, you can also enter via the International Gateway. This is a great option if you are looking to ride Remy first.
Disney fans arriving for Epcot rope drop should plan to get through the turnstile around 15 to 30 minutes before the official opening time. Cast members will lead you to the roped area. When it is about 10 minutes until the park opening time, cast members will start escorting you to your first attractions.
Just like at Magic Kingdom, if you're using Genie+ and have booked Lightning Lane rides, then you want to rope drop the rides you couldn't get a Lightning Lane for.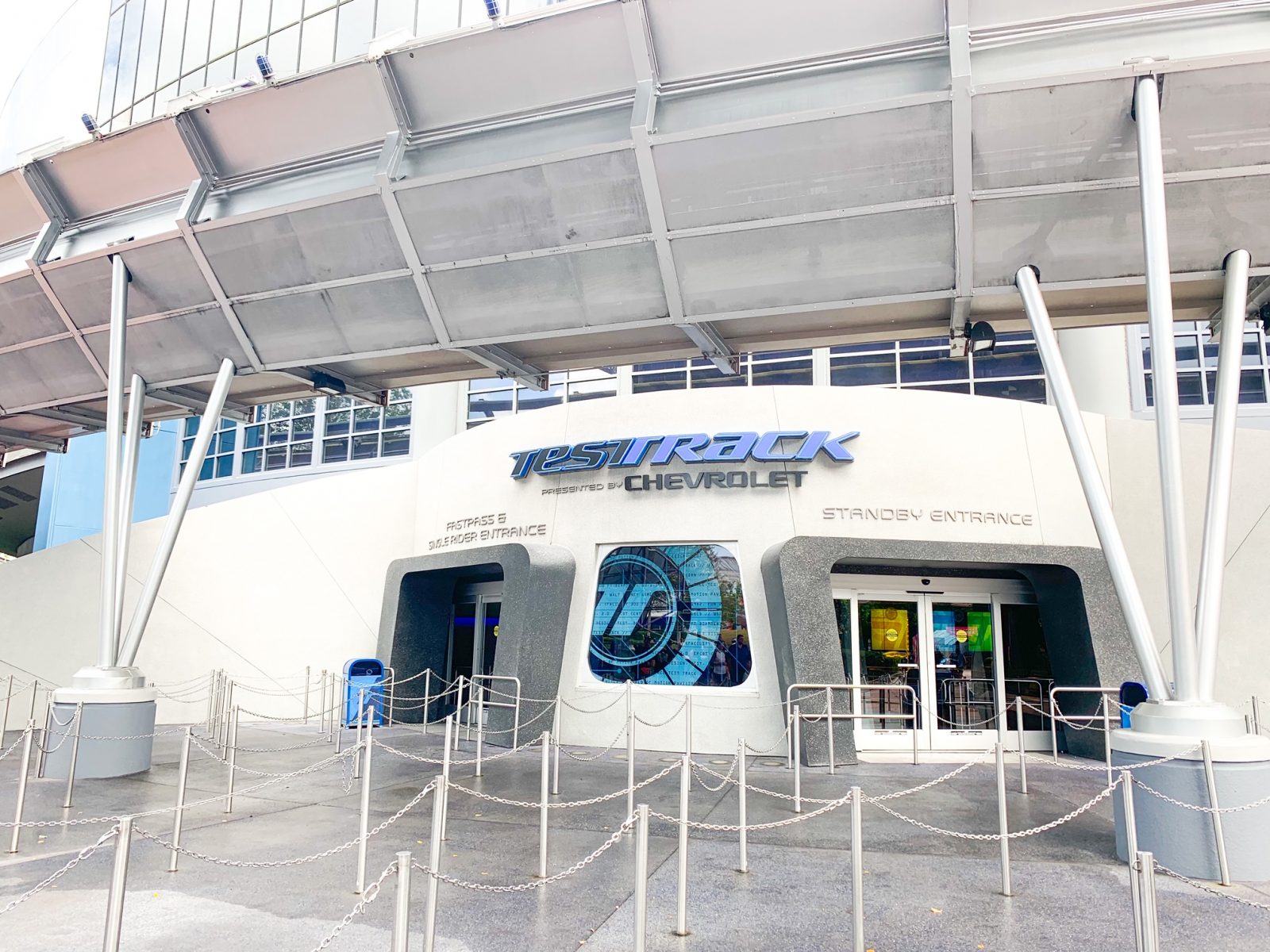 Hollywood Studios Rope Drop Strategy
Typically, guests can enter Hollywood Studios around 30 minutes or so before official opening times. Some shops and maybe the Starbucks Trolley Car will be open for early-morning guests. On the busiest days, cast members may start letting you in even earlier. In the past, rides like Slinky Dog Dash and Toy Story Mania were the attractions people wanted to get on first thing.
Now that Star Wars Galaxy's Edge has come onto the scene, it has become a gamechanger for Hollywood Studio crowds. Rise of the Resistance, opened last December to some intense crowds. Disney was using a virtual queue system to handle these crowds and to keep the Rise of the Resistance line from being out of control.
They have recently dropped this, and now you can either wait in the standby line or use Genie+ to get a paid Lightning Lane for Rise of the Resistance, making this a ride that you need to consider for rope drop at Disney. If not, you need to pay to ride this one.
Mickey and Minnie's Runaway Railway is another ride that guests focus on for rope drop at Disney. It is another pay to play ride, but we think this is a much better bet to rope drop. If you get there early enough, you can ride Rise of the Resistance, Mickey and Minnie, and then head to Toy Story Land.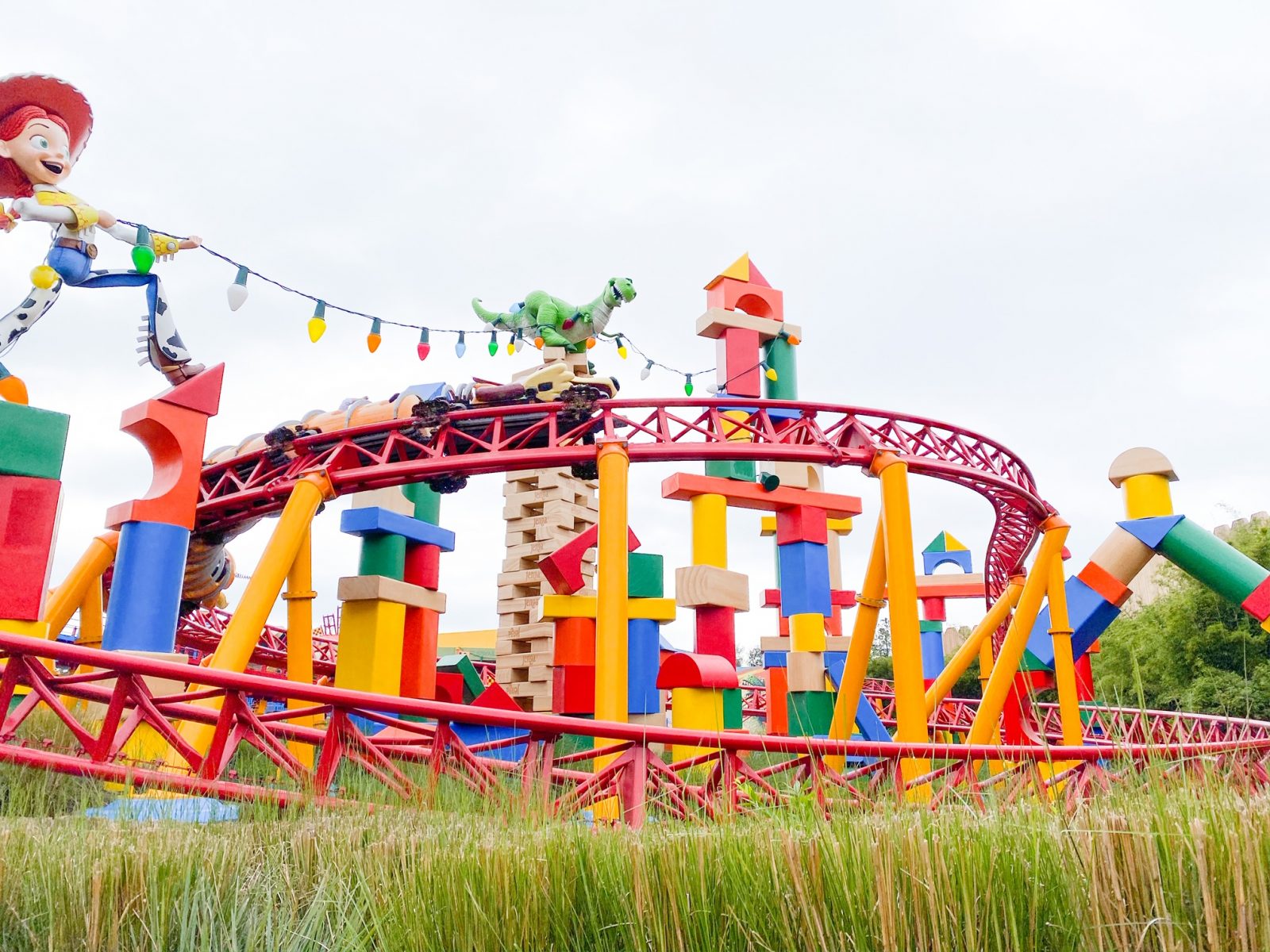 Animal Kingdom Rope Drop Strategy 
On most days, cast members will start letting guests in around 30 to 60 minutes before Animal Kingdom opens. You are allowed to walk through the Oasis to get to Discovery Island. Here you will stand at one of the ropes that lead to various lands. If you are hoping to ride Pandora, look for the area with the most people.
To get on Flight of Passage first, you really want to arrive more like 60 minutes before park opening. Disney will start letting people on about 15 to 30 minutes before park opening. This means that if you are in the front of the crowd, you might finish the ride as the park is opening. Then, you can head to another attraction with little to no line as rope drop is occurring.
Rope drop for Pandora is going to be the busiest, and probably the only land that is worth it in Animal Kingdom. If you aren't able to snag those rides via Genie+, focus on getting there for rope drop. Other rides like Expedition Everest and Kilimanjaro Safaris have more fluctuating wait times, or may be easier to snag on Genie+.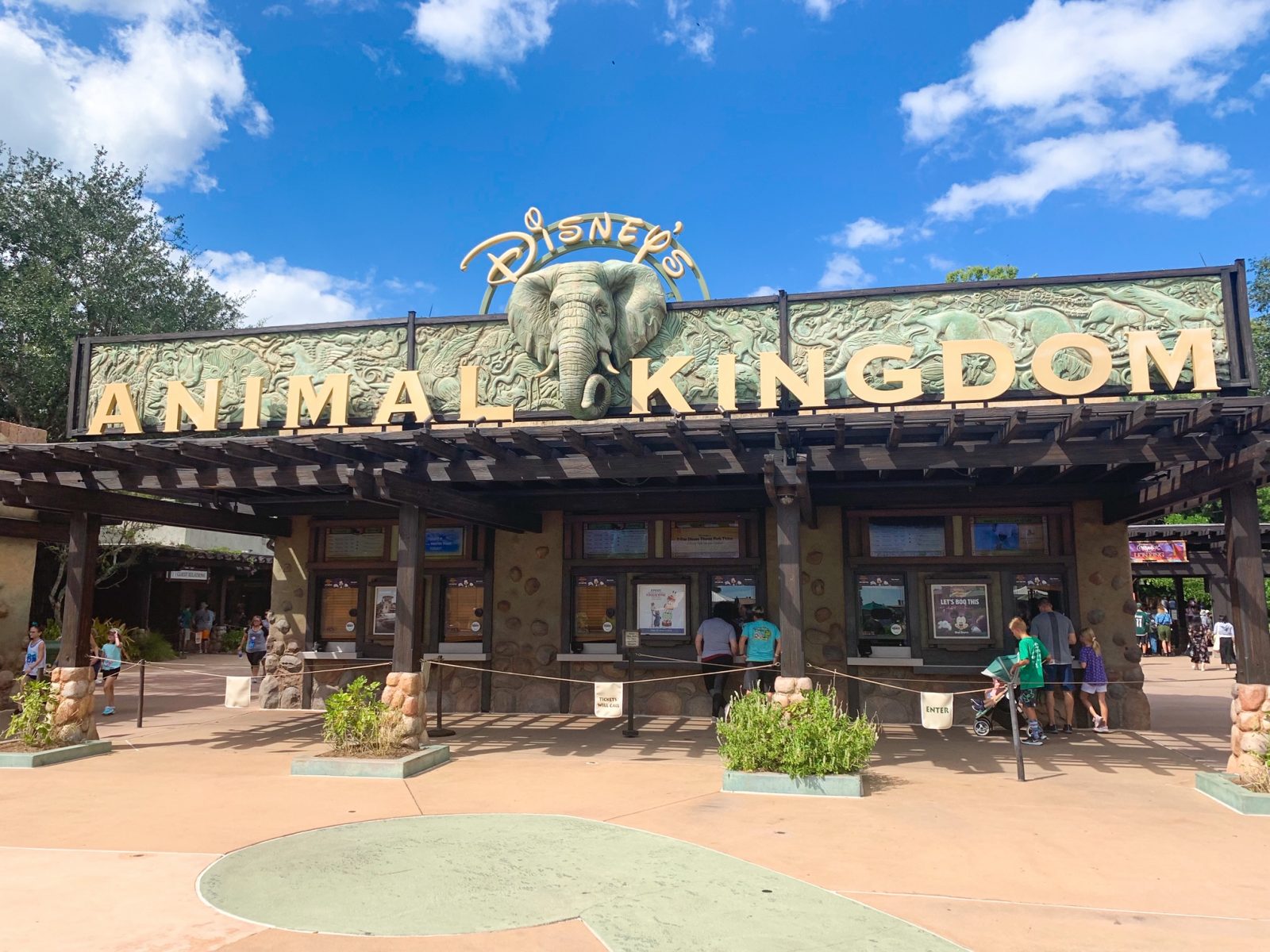 Don't Rope Every Day 
So, should you rope drop at Disney every day? Short answer: no! You should not try to do rope drop every day of your Disney World vacation. Are you planning on staying into the night? Most guests are likely to have some late nights and just be tired the next day. You are not going to get the most out of your Disney World vacation if you are exhausted and cranky.
Choose your Disney rope days wisely. Are you attending an event like Mickey's Not So Scary Halloween Party the night before? Is your trip longer than five days? Not every morning requires hours of standing in line.
Take a few mornings to sleep in and rest up. It can do wonders for your stamina on the other days where you plan to spend the entire time in the parks.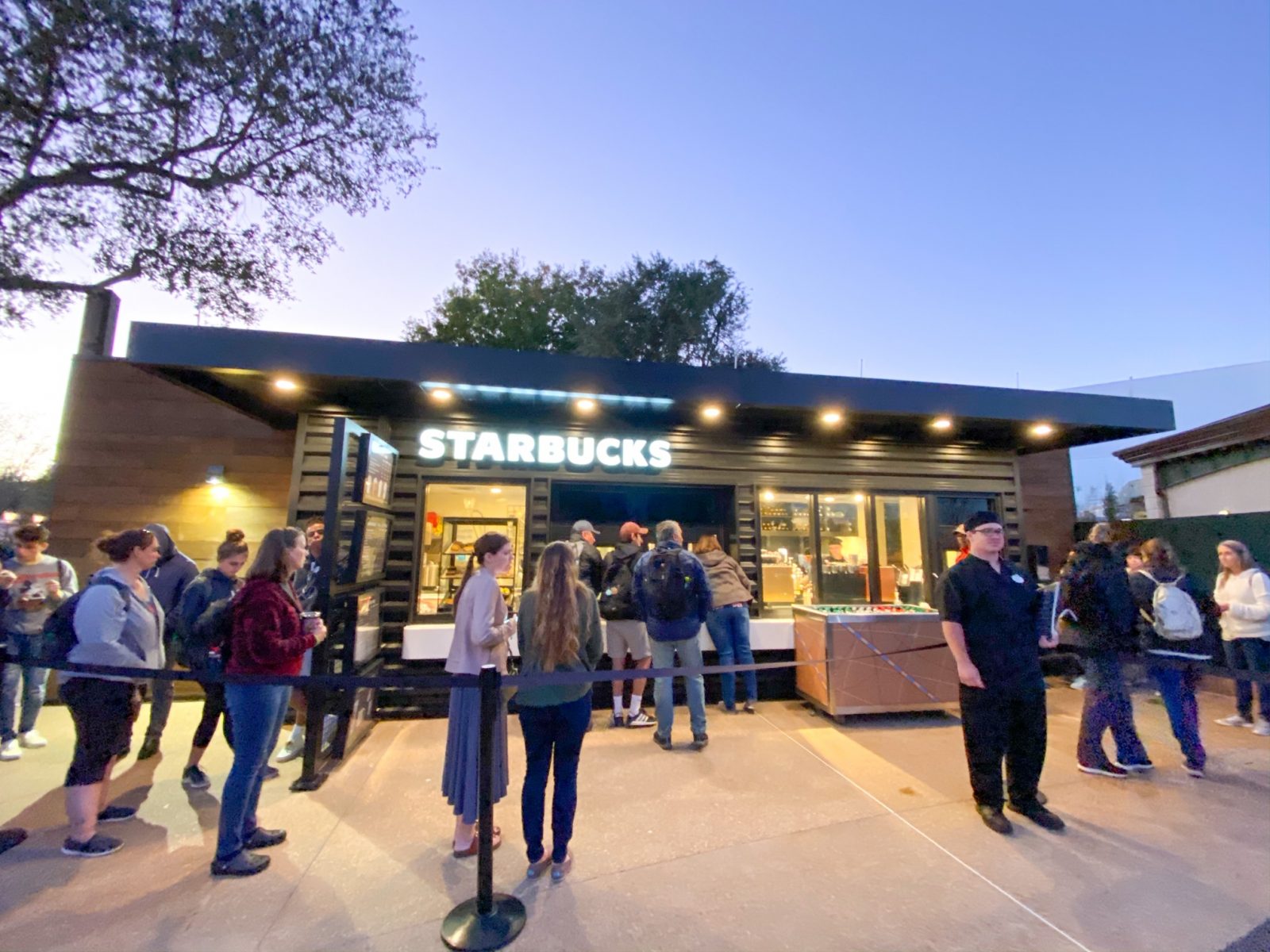 Take Advantage of Early Entry
What Disney used to call "Extra Magic Hours" has now been replaced with Early Theme Park Entry. Guests staying a Disney World Resorts hotels and Good Neighbor hotels can now enter the parks early on certain days. You can enter 30-minutes early, and this is a great time to save money on Genie+, and get in some hard to ride attractions.
These most popular rides in each park are available for Early Entry, and if you're staying on-site, then don't miss out on this! It can save so much money and time and allows you to enjoy the later part of each day if you get the must-ride attractions out of the way.
Skip Slinky Dog Dash
If you are headed to Hollywood Studios for rope drop and you see that Slinky Dog Dash already has a long line due to Early Entry, plan to hit another attraction first. In most cases, the line for Slinky Dog Dash will stabilize later on, so you can spend your morning riding something else. Your time is better spent on Galaxy's Edge rides or Mickey and Minnie's Runaway Railway.
Get to Animal Kingdom Extra Early
With Animal Kingdom rope drop, pathways are narrow. This can make it difficult to pass people. Getting there early is better so you are in the front of the group. It'll keep you from feeling squished and overwhelmed, as well as it will guarantee you get the rides you want.
Consider Park Hopping
Pay attention to what type of park ticket you have. Guests who do not have a hopper ticket will need to commit to staying in that one park – which could mean you've done all the attractions you want to ride early on in the day.
If you have a park hopper ticket, you could do rope drop at one park for the morning, and then head to another park to enjoy some other rides and experiences in the afternoon.
Keep an Eye Out for Early Entry
If you're not staying on-site, then don't rope drop the park that has Early Entry, or you'll need to get there before Early Entry starts. Better yet, schedule that park for a different day. If you cannot get away from visiting during Early Entry, try to rope drop in a different area of the park.
Even if you are staying on-site, it's hard to rope drop at the park that is offering Early Entry for the day. You'll have to arrive even earlier, the crowds will be bigger, and it can be a little more hectic. Our advice is to rope drop a different park if you're not taking advantage of Early Entry.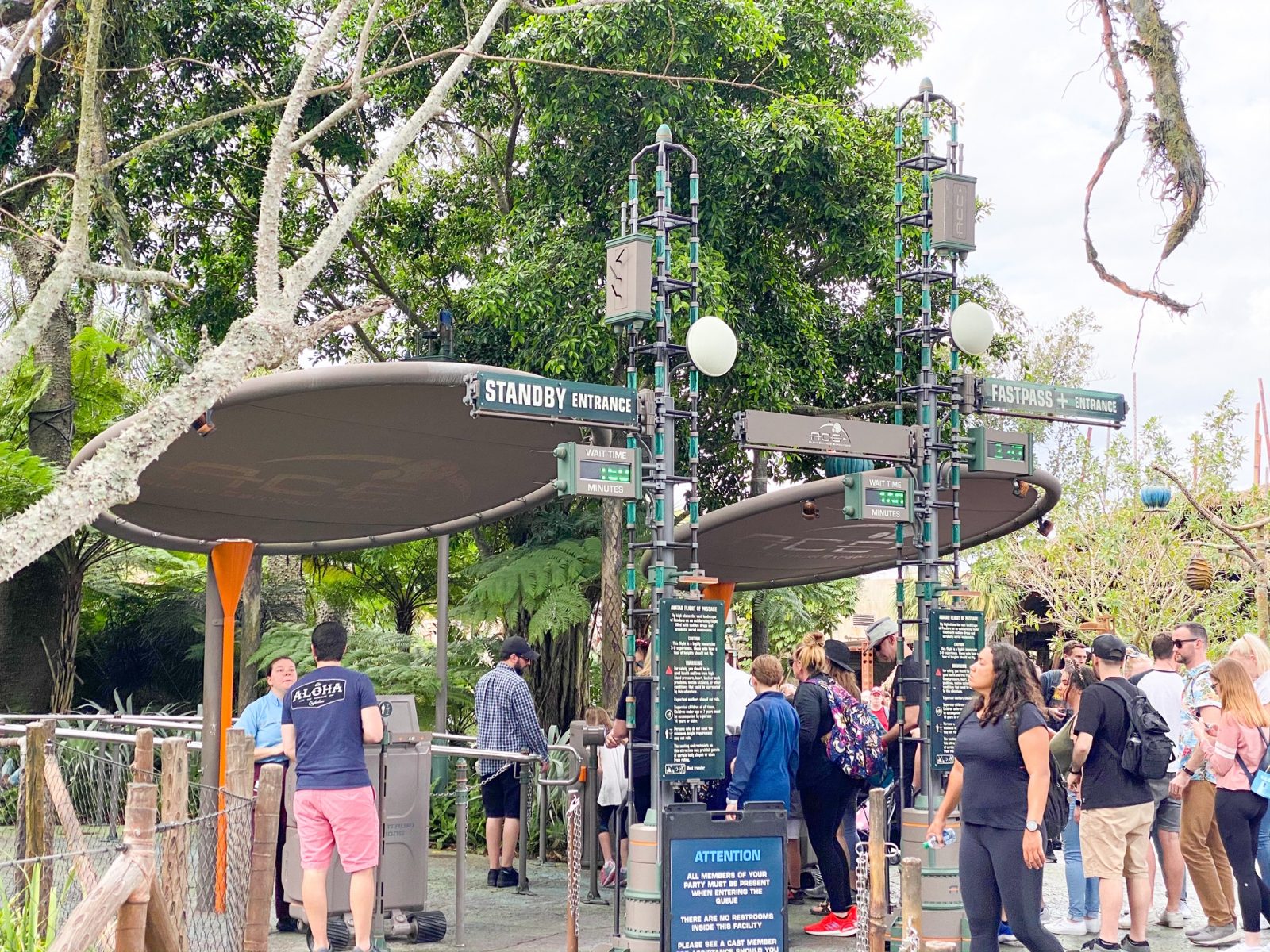 Rope drop is a really personal experience. There is no right or wrong order or park choice. You need to decide what works best for your schedule and your family. The main objective is to get to the park of your choice early enough to get to the front. Don't be afraid to ask cast members for assistance and be sure to search posts and ask questions in the Disney Trippers Facebook group. We are always here to help. We want your Disney World vacation to be the best it can be!
Planning your Walt Disney World vacation? Discover Where To Eat At Disney World by reading our restaurant reviews and suggestions. Next, check out our Disney World Crowd Calendar to see the best time of year to go to Disney and our other Disney Trip Planning Tools including Every Official Map At Walt Disney World to use when planning your trip! Finally, find out What To Wear And Pack For Disney World so that you are perfectly prepared!
Pin this post: