If you are looking for a list of the best and worst Epcot Genie+ rides, we have got you covered! The new changes that have come with adding Genie+ rides at Epcot can be a bit overwhelming. However, we are here to help! This way you can plan your trip, wait times, and accommodate effectively so you have the most magical day at the park!
Before we get started, however, we should note that you don't necessarily need Epcot Genie+. Unless, of course, you are park hopping! If you decide to add Genie+ for your visit or individualized Lightning Lanes depends on your preferences and personalized trip. Read on for more advice and tips!
Don't forget to check out our list of the Best Things To Do In Epcot for help planning your trip! 
11 Best (And Worst!) Epcot Genie+ And Lightning Lane Rides
What is Genie+ At Epcot?
Before you head to the parks and just purchase things blindly, you should know what Epcot Genie+ is and what it offers. This new system is here to replace Disney's old FastPass+ system! Please realize that Genie and Genie+ are two different things, however. Genie exists in the My Disney Experience App and is free.
Genie+ on the other hand is the PAID version and replacement of FastPass+. For 15$ a person, per day, you can book Epcot Genie+. This allows for you to reserve a return time and bypass the "Lightning Line" for over 40 different attractions across Disney World's four parks. However, you should also note that some attractions are not included in the Genie+ and can only be purchased with an individual Lightning Lane.
And better yet? Genie+ includes tips and planning services for free, as well as augmented reality photos and short Audio Tours that you can use! It truly is a cool addition to the parks. And you have a grace period of 5 minutes early and 15 minutes late with your ride selections and times. For more info on Genie+, check out our article that focuses on Genie+.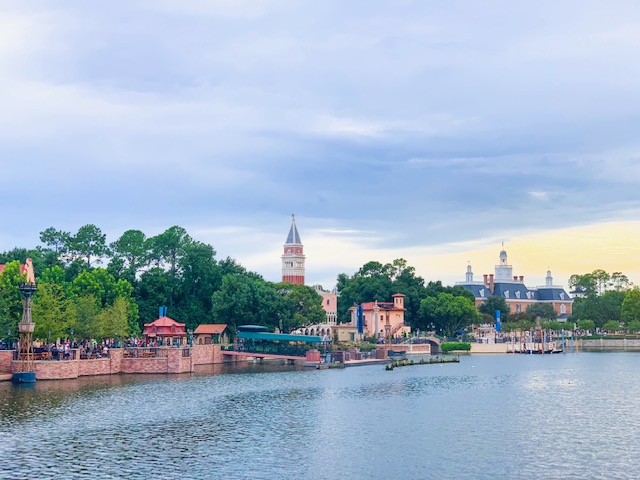 What is Lightning Lane at Epcot?
As mentioned, some Epcot rides are not available with Genie+, so this is where Individual Lightning Lanes come in! While purchases of Epcot Genie+ can get you in what is now Lightning Lanes– instead of standby– some rides require individual Lightning Lane purchases.
You can only go through the Lightning Lane 1 time per ride, per day. This means that if you want to purchase a Lightning Lane for Remys or Frozen, you can do it. However, if you want to ride it for a second time in one day, you have to wait in traditional standby.
Lightning Lanes can be purchased for $7-12. Price does depend on the time and day you are visiting the park, so make sure you are aware of which rides at this park are Epcot Lightning Lane rides. This will make planning much easier!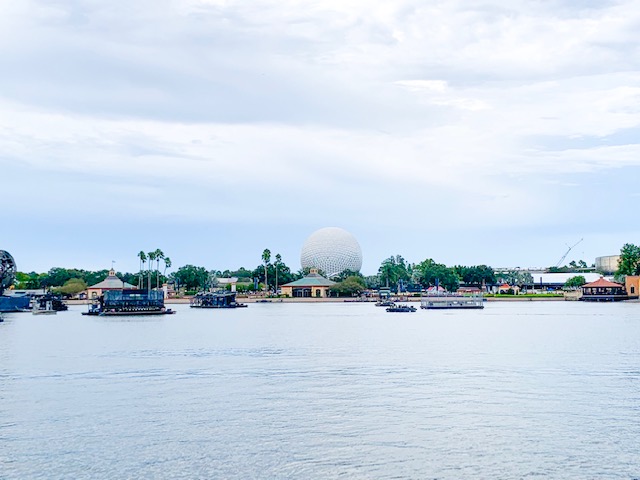 When Can You Book Genie+ and Lightning Lane at Epcot?
Epcot Genie+ will be available for purchase at midnight the morning of your park visit. Or, if this applies to you, you can purchase it in advance as part of your vacation package. If you do choose to purchase Genie+ in advance, make sure you purchase it for the entire length of your ticket! Remember, you have to buy Epcot Genie+ per day!
But in any case, you will make sure you purchase your Epcot Genie+ by 7 AM! This is because at 7 AM every Genie+ selection opens for all guests. And also make sure to note, if you have early theme park entry, or extended evening hours, these perks may help offset the need to purchase Genie+ or Lightning Lanes.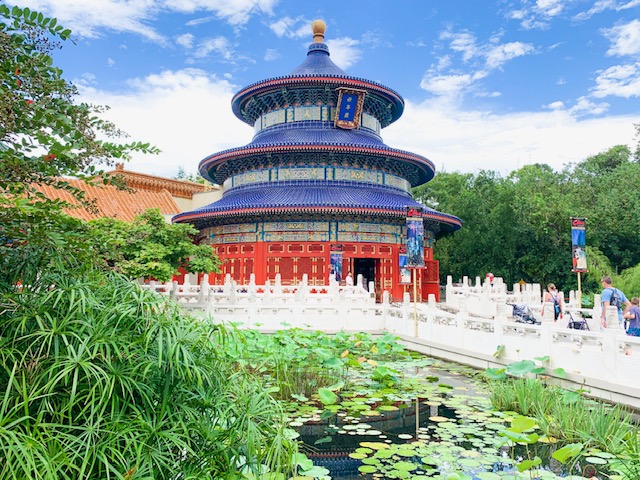 Is it Worth it to Buy a Lightning Lane for Remys or Frozen?
Now it is super important to remember that there are two rides at each park that are not a part of Genie+. This means there will be two rides for Epcot Genie+ that you should consider purchasing Lightning Lanes for individually. At Epcot, those rides are Frozen Ever After and Remy's Ratatouille Adventure.
As of the early opening days of Lightning Lanes and even Remy's Adventure, Remy's virtual queue has had penalty of space. This means that the purchase of an individual Lightning Lane may not be needed. Just be warned, the use of this virtual queue drops at 7 AM and fills out quickly, but the other drops– like at 1 PM– can last for hours.
If you do have kids, consider purchasing Remy for them if you cannot get in the virtual queue! As for Frozen, yes! Purchase this Lightning Lane individually! Froze Ever After tends to always have a long wait line, and if you don't have early access, this is something to invest in. Your other option, though, is to wait in the shorter line in early in the morning, but this does run the risk of wasting an hour you could be spending in the World Showcase! This is especially important if you're visiting during the Food and Wine Festival or even the Flower and Garden Festival .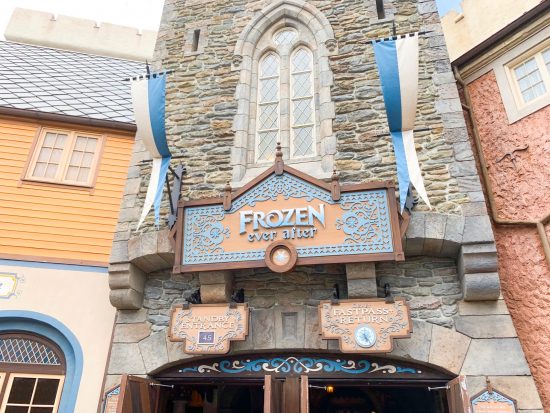 Genie+ Refresh Strategy
Planning your day with Epcot Genie+ can be a bit stressful! Especially if you are not seeing the attraction or time window you are looking for on the app. But that is okay! Just go ahead and keep refreshing the app!
To do this, drag your finger down the screen. This will reset the page and show additional options (but only if they are available!). Many people tend to overlook this, and it can save you stress! Take advantage of this Epcot Genie+ refresh strategy.
And don't forget or assume that what is shown is the final offer! As individuals use Epcot Genie+ and bounce in and out of different times and attractions, what they were looking at goes back into a pool of choices so definitely refresh! Epcot Genie+ gives you the chance to always update and look for those updates so you can accommodate and be flexible during your day at the park. Refreshing is your best friend! And if you are only there for one day, check out our Ultimate Epcot Itinerary that you may want to use in addition to refreshing!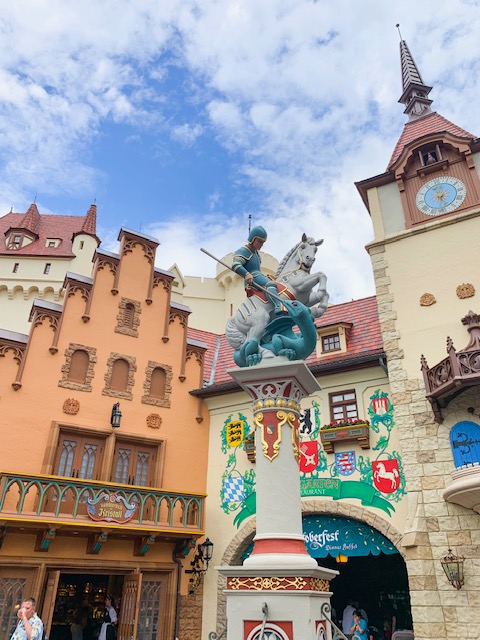 Rides at Epcot with Genie+
There are a total of nine attractions that you can use Epcot Genie+ on. They are:
Disney and Pixar Short Film Festival
Living with the Land
Mission: SPACE
Soarin'
The Sea with Nemo and Friends
Turtle Talk with Crush
Test Track
Spaceship Earth
Journey Into Imagination with Figment
Best Epcot Genie+ Rides
Remember how we mentioned that you don't necessarily have to purchase Epcot Genie+? This is solely because we think you can get the biggest bang for your buck with Magic Kingdom and Hollywood Studios due to the sheer amount of rides.
Epcot is one of those parks that doesn't have tons of value for price when considering Epcot Genie+ because of other things like festivals and the World Showcase. However, we want you to make that decision for yourself! There are some fantastic rides here, and the best Epcot Genie+ rides are:
Test Track
Test Track is a very popular ride at Epcot! It is interactive in the sense that you get to build your dream car and take it for a spin, testing out how your car handles different driving conditions. The exhilarating nature of this ride gives it long lines– up to 45 minutes at least! Use Epcot Genie+ on Test Track when you visit!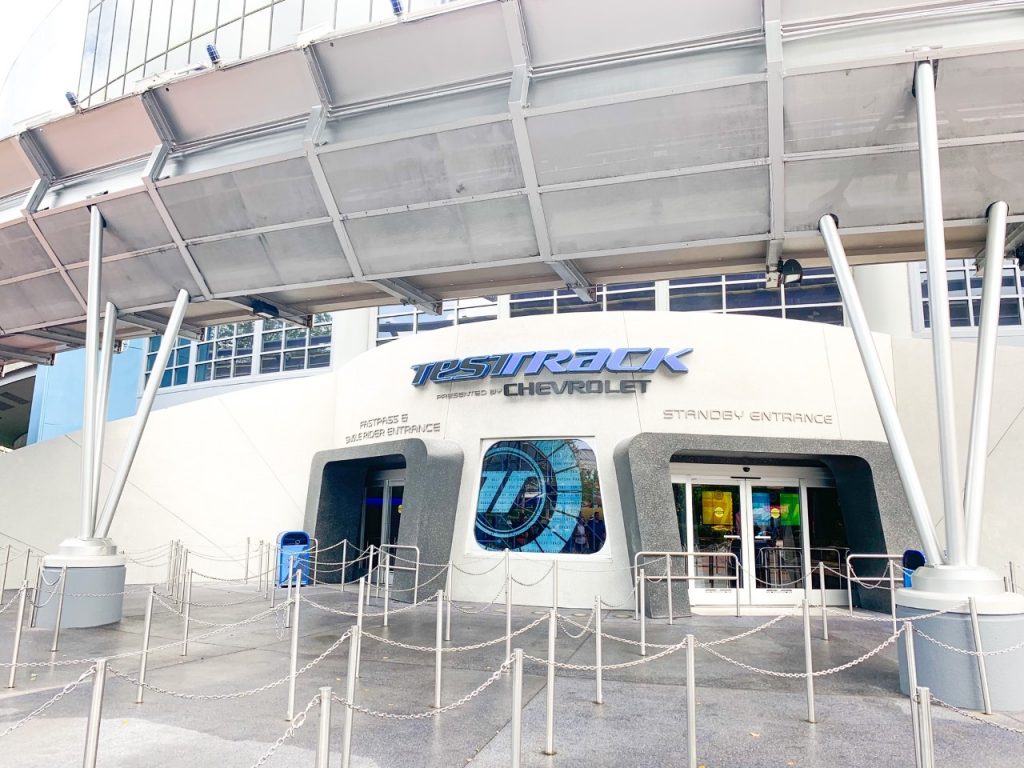 Soarin'
Soarin' Around the World allows you to soar literally around the world! On this ride you are taken to different heights and shown famous landmarks. Soarin' allows you to marvel at natural wonders from your flight seat. You never leave the park! This massive IMAX projection and gentle motion of the ride really makes it feel like you are flying, so we suggest using your Epcot Genie+ to experience this ride!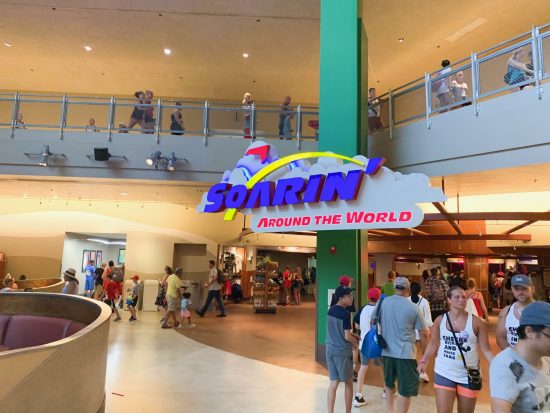 Spaceship Earth
Spaceship Earth is an iconic ride– it is in the Epcot ball, so of course we are all familiar with it! This popular ride can become very busy. It takes you through all of mankind's history and the history of technology as well. Spaceship Earth is loved by all ages since it is slow-moving and relaxing. And because it is the first ride you see upon entering the park, many people flock here quickly, so take advantage of Epcot Genie+ with this!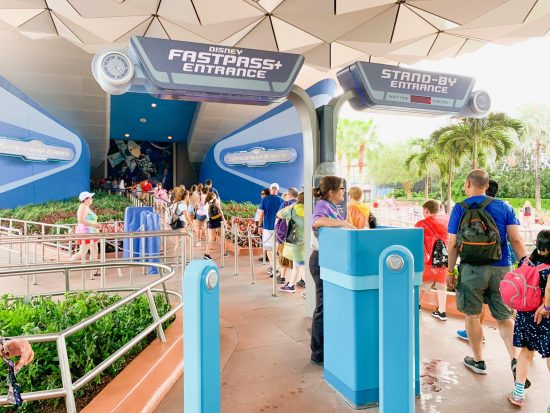 Mission Space
Mission: Space is one of those thrilling simulator rides that takes you through– you've guessed it– space! Here you spin and get to choose which path you want to go on: Green or Orange. Green is calmer and orbits Earth, while Orange is intense, taking you to Mars. The long wait times age great for Epcot Genie+, but this ride in general is not great if you get sick on simulators!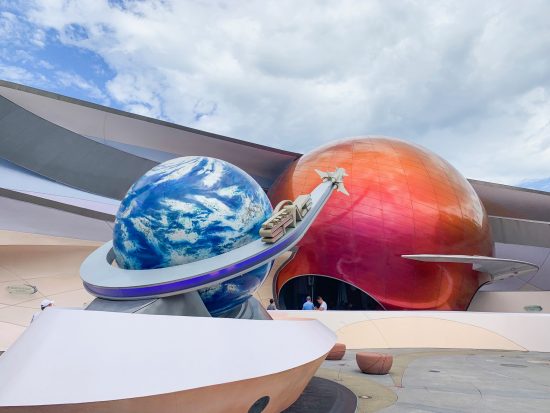 Great Secondary of Bonus Genie+ Options
Once you get the best Epcot Genie+ rides out of the way and have time for more, here are some rides that are fantastic for bonus rides! The lines with these rides aren't typically too long, but they can get lengthy, so depending on the time of day you can use Genie+, consider adding these to your itinerary! These options include:
Living with the Land
Figment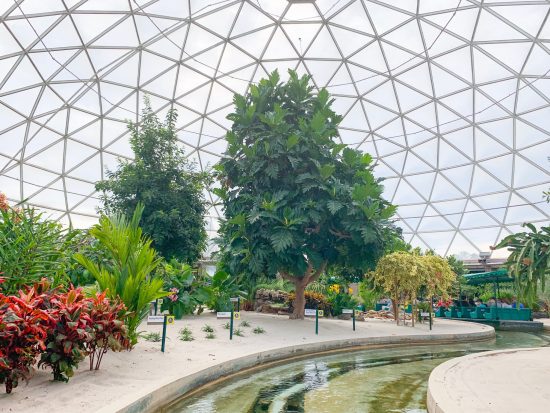 Worst Epcot Genie+ Options and What to Skip
Naturally, there are a few rides offered on Epcot Genie+ that aren't as popular, competitive, or even worth using Genie+ for. These rides typically have shorter wait times and their standby lines are not long.
If you uses these rides on Genie+ sometimes you can feel like you missed your opportunity of going on the more popular attractions, so make sure to know what you want to ride and when. Take advantage of the easy planning Epcot Genie+ offers and avoid some of the worst Epcot Genie+ rides like:
Disney Pixar Short Film Festival
The Seas with Nemo and Friends
Turtle Talk with Crush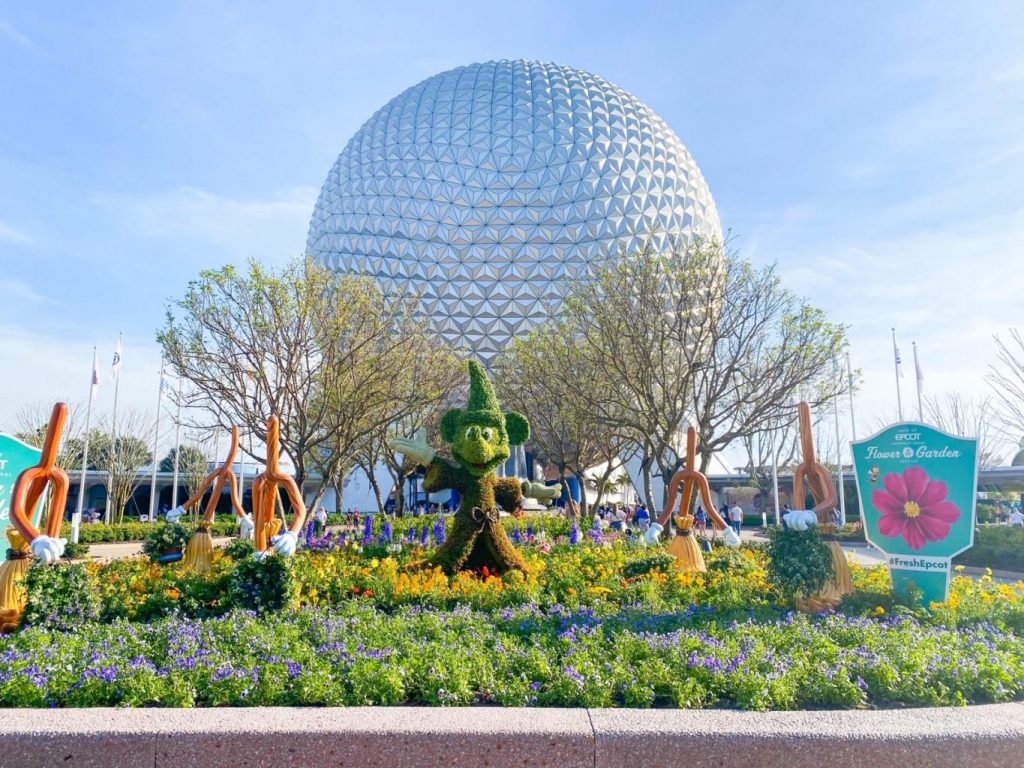 Best Time to Make a Genie+ Reservation at Epcot
When considering your timing for your Epcot Genie+ reservations, you've got to consider what rides you want to get done first. We suggest going into the park quickly, and using Genie+ to get on Test Track first. Then, you can purchase a Lightning Lane for Frozen After after. Remember, the wait for Frozen Ever After will be long if you don't use a Lightning Lane so take advantage of the shorter time with Test Track.
After these two rides, or if you don't want to do Test Track first, try to go on Soarin'! Beyond this, the order and times in which you make your Epcot Genie+ Reservations depends on you. Sometimes we try to do things geographically because Epcot can be a pain to navigate. This means your order would then go (after Soarin'): Living with Land, The Seas with Nemo and Friends, and Journey into the Imagination.
After, you can go to Mission: Space. We do suggest waiting for Spaceship Earth until the evening, that what way when you are heading out, you can pass by it toward the exit of the park! But honestly, none of the Genie+ reservations are running out except for Test Track– so use that first!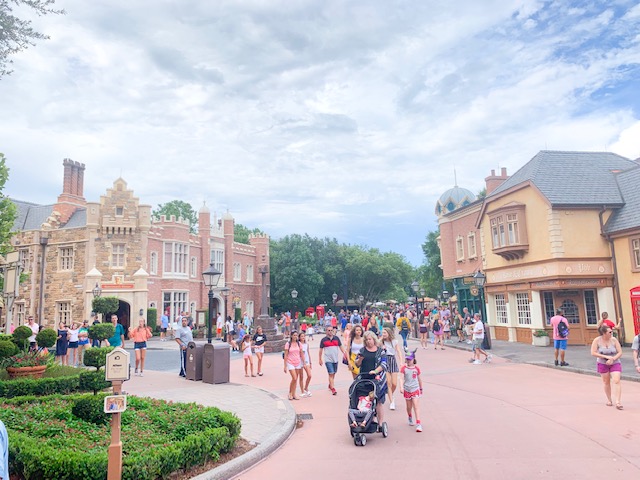 And there you have it folks! Some of the best (and worst!) rides at Epcot that use Genie+. If you are visiting this wonderful park for the food and drinks, make sure to know that Epcot Genie+ may not be for you. But if you want some thrills for your day, go ahead and purchase Genie+ for your advantage. Either way, we know your day will be magical! And don't forget to look at our article on What to Do in Every Country if you are struggling to decide between food, rides, interactive activities and more!