If you don't think "Disney for Adults" is a thing, then think again!
Whether you're a "childless millennial" or you left the kids at home this time, Disney World is still for you! Disney has so much to offer people of all ages, and honestly, Disney for adults is our favorite way to do it!
If you're planning a solo trip, a girls' weekend, a birthday, or an anniversary, we have some great ideas for you! The classics, the food and drinks, and things off the beaten path are all fair game for adult Disney vacations. Knowing where to look and what to do can help you make the most of your child-free vacation!
Get a FREE printable 30/60/90 day Disney countdown by joining our private Disney Facebook Group and share your photos and ask for tips and tricks!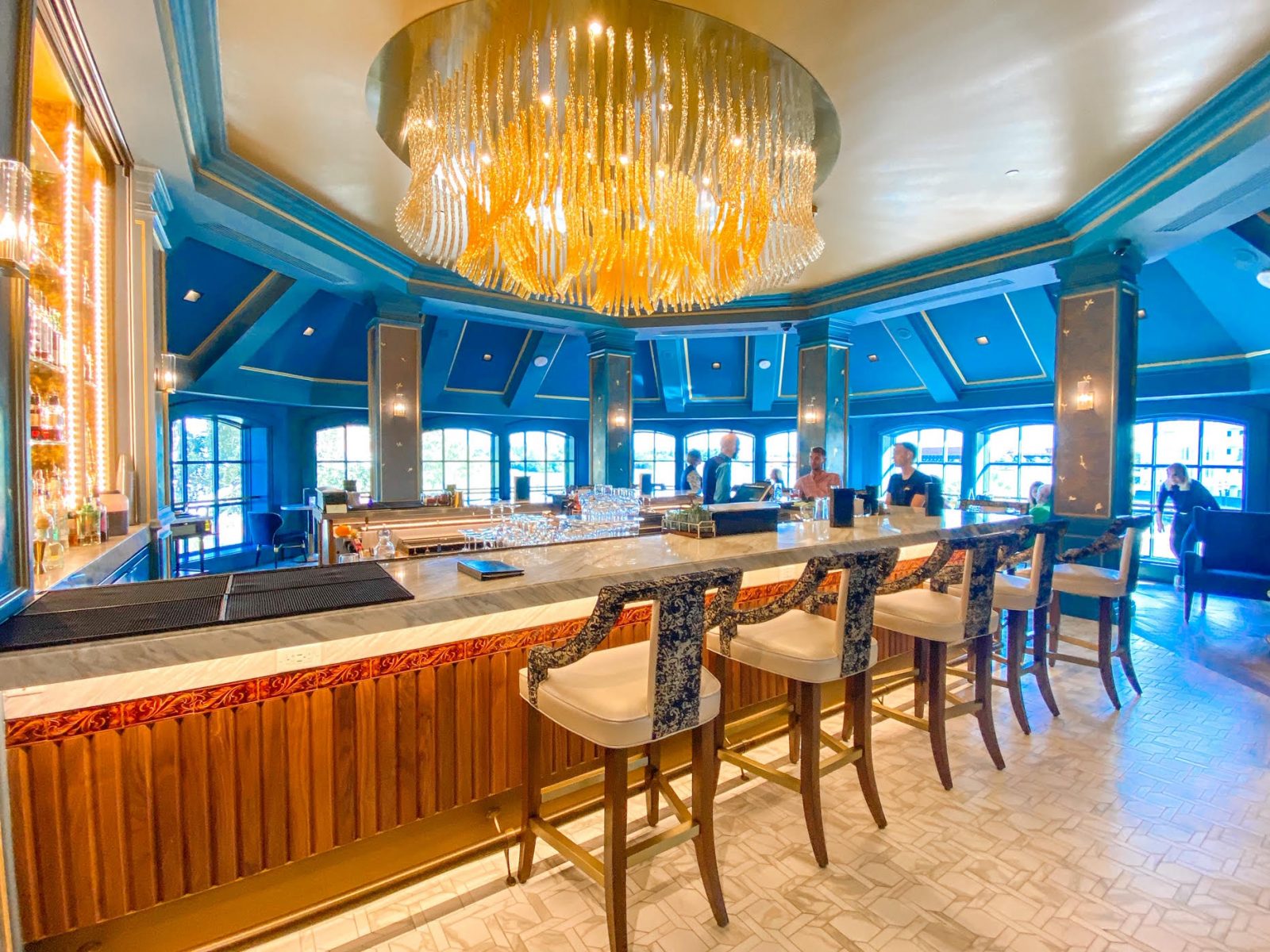 Best Time of Year to Visit Disney World as an Adult
We can't deny that Disney World is busy all the time. However, if you're planning an adults-only trip, then considering when you should go can be even more important!
Disney for adults can be a very different vacation experience depending on when you decide to visit.
Peak seasons are usually whenever kids are out of school: spring break, summer vacation, and winter break. Not only are the crowds at a higher level in general during these times, but they're also packed with KIDS.
That's not to say kids and crowds are bad (otherwise Disney might be a strange vacation choice!), but going to Disney when fewer families are also going means you'll have more time to cross everything off your list- WITHOUT tripping over as many strollers!
Remember, Disney World is fun anytime you go, but it's good to consider the crowd levels. For more on this and when to plan your trip, check out our Disney crowd calendar!
Best Disney Resorts For Adults
Walt Disney World has 25 resorts, as well as a host of affiliated "Good Neighbor" resorts, making it easy to plan and book a 'Disney for Adults' weekend!
Some of Disney's resorts include theme park views, such as the suites in Bay Lake Tower right next to Magic Kingdom with a prime spot to see Cinderella's Castle, and campsites at Wilderness Lodge that back up to the animal conservation area of Animal Kingdom.
Every Disney resort is very detailed in its themes, so be sure to take that into consideration when planning your trip!
Nothing is worse than planning an adult Disney vacation than having your room be next to a group that is noisy, or be stuck in a room that is more child-like with an abundance of color and characters.
Currently, Disney organizes their resorts into three categories: Deluxe, Moderate, and Value.
These terms refer to the general price points of each resort so that guests can easily find a resort within their budget without having to filter through all 25 of them!
Another great option to consider when choosing where to stay is the 'Good Neighbor Hotels'.
'Good Neighbor Hotels' are a great option for those wanting to save money and not be surrounded by heavy Disney theming during their stay.
These hotels often cost less than staying on property and they receive some of the same benefits as guests at a Disney Resort!
Not sure where to stay? Check out our recommendations for the best Disney Resorts for adults before planning your next trip!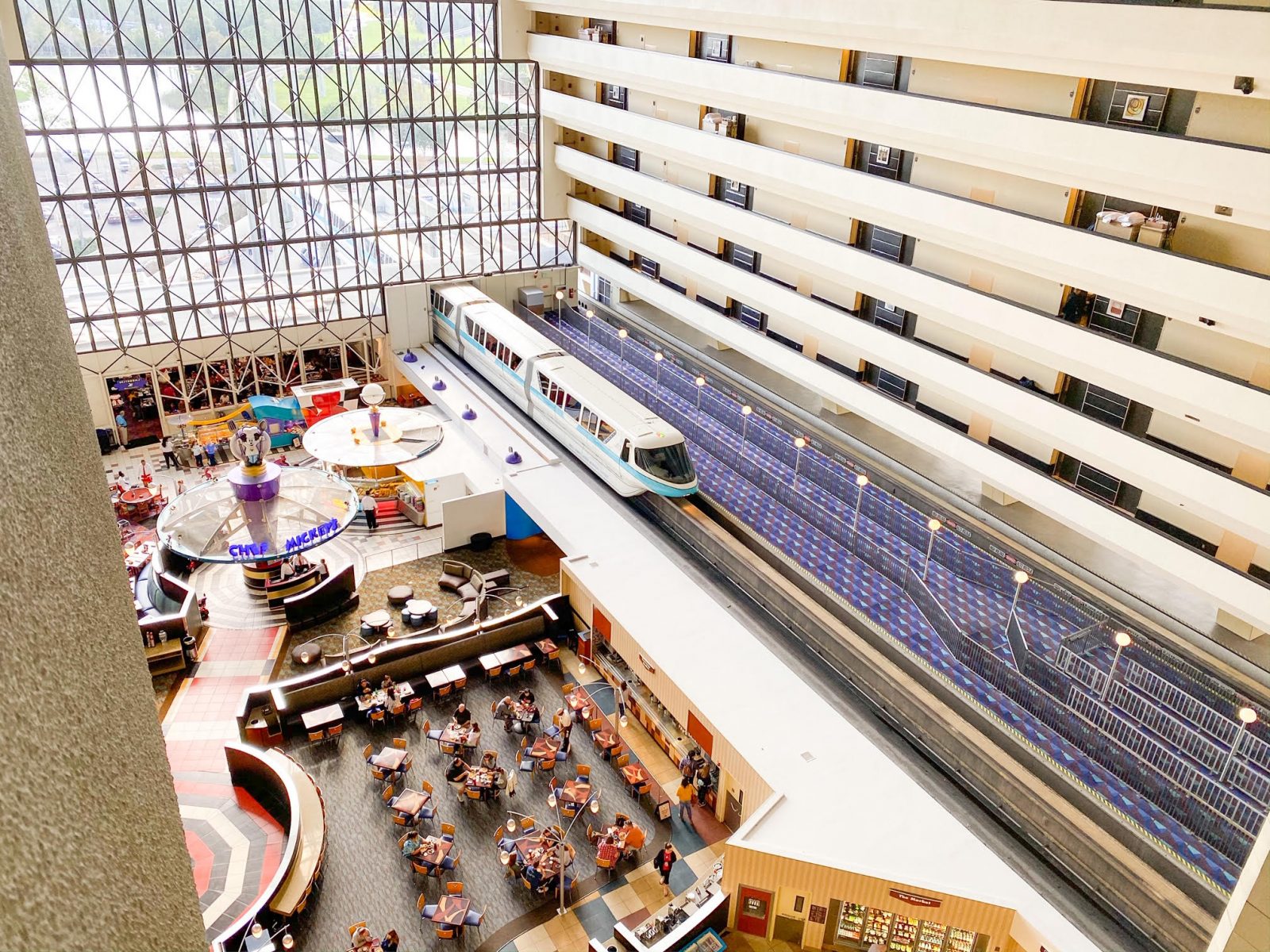 Best Disney Deluxe Resorts for Adults
When you have a group staying together, the budget-friendly deals may make the best 'Disney for Adults' experience.
The deluxe resorts are Disney's highest-tier resorts and our top recommendation for adult Disney vacations.
Families with kids generally flock to the lower resort tiers (moderate and value) which makes the deluxe resorts quieter and less crowded.
Plus, deluxe resorts often feature some of Disney's best dining experiences and amazing amenities.
It is a great way for you to relax and enjoy every minute of your vacation without the kids.
Here are some of our picks for the best Disney resort for adults in the deluxe category.
Check out this post for more details on Disney's deluxe resorts.
Polynesian Village Resort
With the retheming from 2021, Disney's Polynesian Village Resort has a subtle Moana theming in its rooms. If you didn't recognize the characters and nods from the film, you'd still enjoy the tropical island feel the resort provides.
What makes this resort one of our favorites is that it has some of the best restaurants at Disney World for adults!
Ohana is an extremely popular restaurant that has a fantastic noodle dish and a banana bread pudding dessert that you will be dreaming about for days!
Also, there is a hidden tiki bar (Trader Sam's Grog Grotto) for adults only that will have you and the members of your party ordering fun beverages that may or may not awaken a tiki goddess.
Another favorite is the Kona Cafe for breakfast, which has the famous Tonga Toast for breakfast (thick, made-in-house bread slices turned into classic french toast), and Kona coffee- an exclusive blend made just for the resort.
Looking for other great places to grab breakfast on Disney property? Then check out the best places for breakfast in Disney World!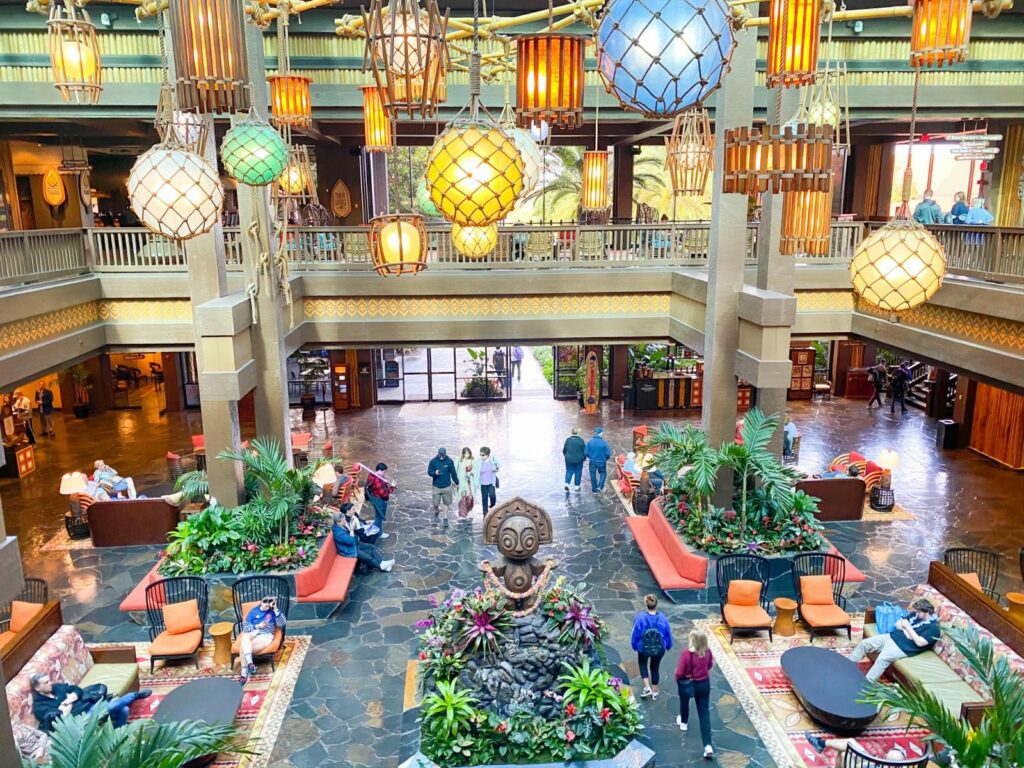 Grand Floridian Resort
Having a 'Disney for Adults' vacation is easy when you see the luxury offered at this stunning deluxe resort.
Disney's Grand Floridian Resort is a Victorian-themed resort full of airy fairytale vibes and old-world elegance.
Their sweeping grounds are lush with expansive lawns and countless rose bushes that make for a perfectly relaxing backdrop for your adult Disney vacation.
The Grand Floridian is also home to a AAA Five Diamond restaurant: Victoria & Albert's.
Victoria & Albert's is a reservation-only, high-end Disney World restaurant that is an experience on its own. While this experience is pricey, it is perfect for those milestone birthdays or breath-taking anniversaries.
As one of the best Disney resort for adults, the Grand Floridian is one that caters to a more adult crowd and usually has fewer kids staying on the property as there is not much for kids to do at this location.
Want to eat somewhere less elegant? Then check out the best Grand Floridian restaurants!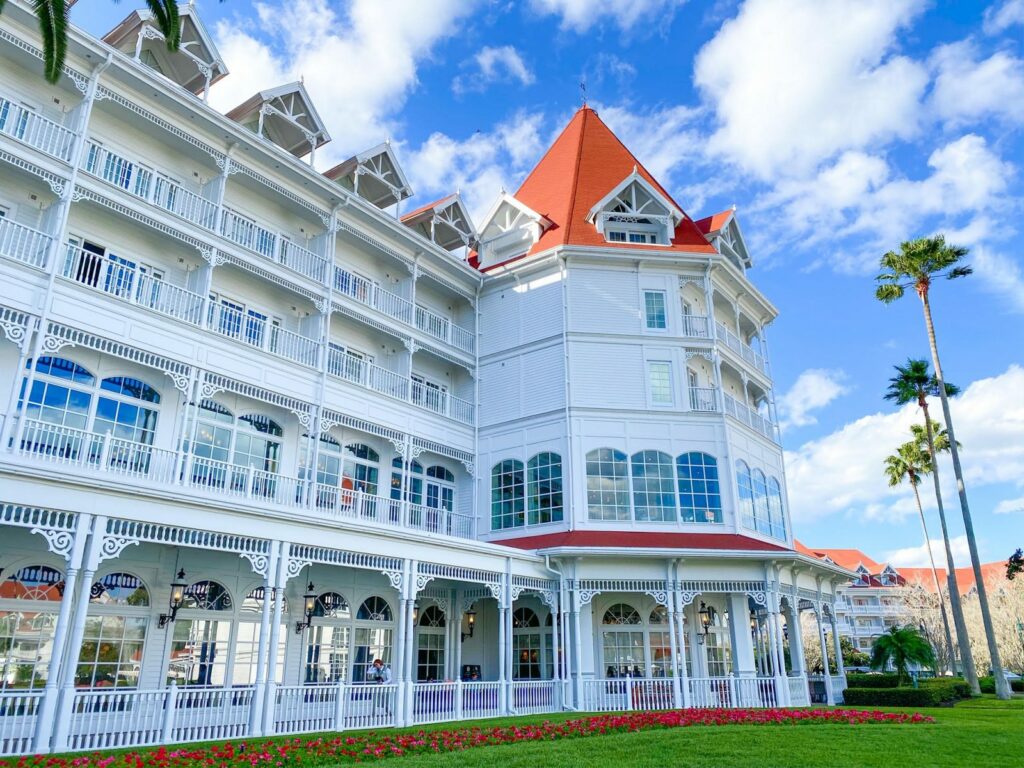 Disney's Yacht & Beach Clubs
Disney's Yacht Club and Disney's Beach Club sit right next to each other and are commonly grouped together, making them a great 'Disney for Adults' vacation spot!
Both resorts access Stormalong Bay, a three-acre waterpark that is part of Disney's Blizzard Beach!
They also have a great location next to Epcot for those of you itching to eat and drink your way around the world.
Disney's Yacht Club is the fancier of the two resorts, taking on a New England-style yacht club theme filled with nautical details and menus. Check out our ultimate Disney Yacht Club review for more details.
Disney's Beach Club is the more laidback resort, with a bit of a lighter and brighter vibe.
A fan favorite of these resorts is the Beaches & Cream Soda Shop, which is a cute ice cream shop home to the famed Mickey's Kitchen Sink ice cream dessert that's served in a literal sink.
Adult Disney fans with a sweet tooth have found their calling now!
Looking to try more sweet treats? Then check out these decadent Disney desserts to try on your next visit!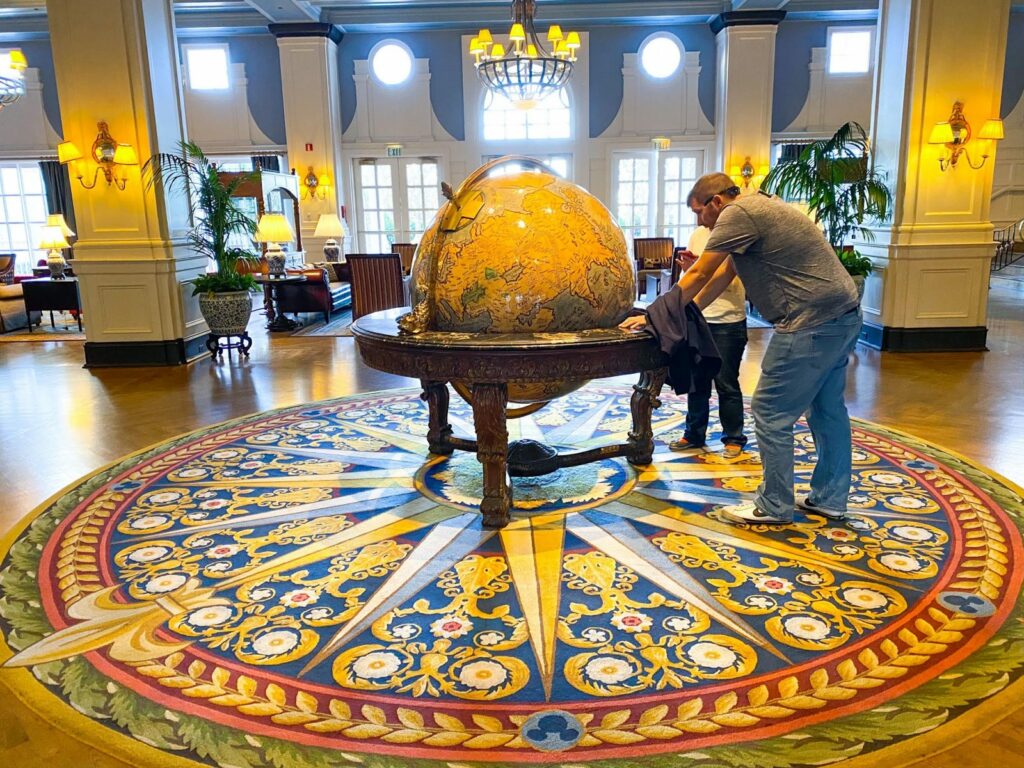 Best Disney Moderate Resorts for Adults
Moderate resorts are a great middle-ground at Disney for adults who may want somewhere nice to stay but may not be up for lounging around the resort all day.
Moderate resorts have some of the best adult Disney vacation options for those who want to use all the saved money on more food and experiences rather than their resort!
Check out our breakdown of Disney's moderate resorts for more details about this tier of resorts at Disney World.
Disney's Port Orleans- French Quarter
Disney's Port Orleans Resort is broken into two distinct sections: Riverside and French Quarter. Both are amazing options, but for the best Disney resort for adults at this level, we would recommend French Quarter.
Port Orleans French Quarter is a quiet and intimate resort- it's actually Disney's smallest moderate resort! Themed around New Orleans' French Quarter, this resort has a southern charm unlike other resorts on Disney property.
A huge draw to this resort is the legendary Mickey beignets! These are fabulous New Orleans-style treats that you can only get at Port Orleans.
And trust us, they are so worth the trip!
They even have a gluten-free option for the beignets upon request!
If you want to know more about how to eat gluten-free while on vacation, then check out the best places to eat gluten-free at Disney World!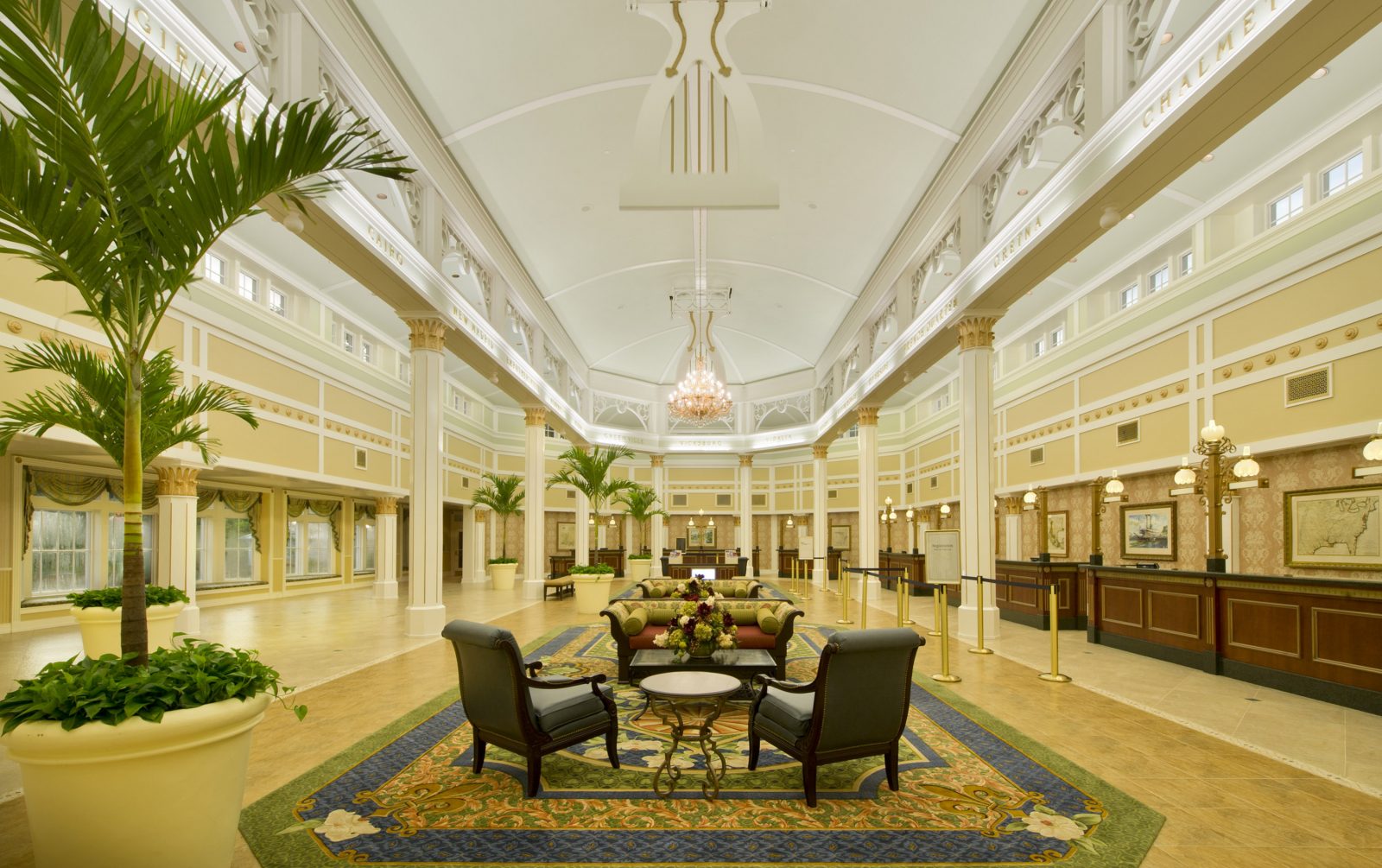 Coronado Springs
Coronado Springs is themed after Mexico and Central/South America, with some Spanish touches, making it a great 'Disney for Adults' location!
This resort is pretty spread out, with several different buildings for rooms plus the new Gran Destino Tower, which has dining, the main lobby, and rooms!
You can request a room in Gran Destino Tower, but all of the rooms in the resort have been updated to modern amenities.
You may find yourself walking a long way to your room, but that helps to cut down on the noise and maximize your kid-free vacation time.
For a detailed review of Coronado Springs, check out our post here!
If you are looking for the current pricing for this location, then Check Rates on Hotels.com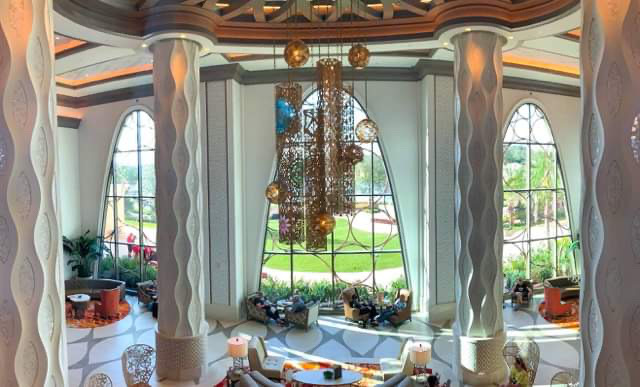 Best Disney Value Resorts for Adults
Vacations at Disney for adults often come down to the cost, and the value resorts are here to help!
Value resorts are a great way to have access to all of the perks of staying on property with the lowest price tag.
While the themes might not be the best for Disney adults, the prices are typically very reasonable for those on a budget.
Depending on the season, you can generally find some great deals at this resort level and then use the free Disney transportation system to move around Disney World without ever having to drive!
Check out more about the value resorts for the details and specifics of the different resorts.
Art of Animation
There are several value resorts, but for Disney for adults, we would recommend the Art of Animation resort.
This resort is a little bit nicer and a little quieter than its counterparts, with super cute themed rooms that focus on some of Disney's best films.
While the themes are very cute, Art of Animation is definitely more of a place for sleeping than it is for hanging out at the resort for adults.
The resort does have amenities and plenty to do, but it's largely geared towards kids, so it would be best to sleep here and spend your time around the rest of Disney World.
Want to know the differences between this resort and another value resort? Then check out our comparison of Pop Century vs Art of Animation resorts to help decide which is the right place for you!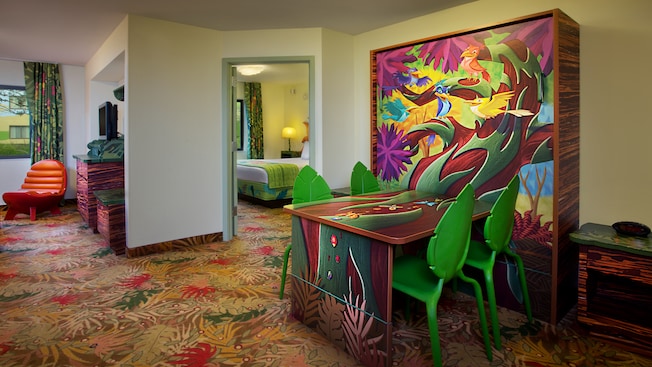 Disney Resorts to Avoid for Adults
Disney's All Star Resorts and Pop Century are ones we tell most Disney adults to avoid.
They're nice hotels with renovated rooms and a low price tag, but that all brings in more kids and more noise, which totally take away from a relaxing adults-only Disney trip.
These are both value resorts, so you may sense a theme.
For Disney for adults, we would recommend moderate or deluxe resorts and skipping on the value tier as a whole.
The value resorts are very kid-friendly with themes that are more childlike in their themes and activities than those of the other tiers like the Grand Floridian or the Port Orleans resorts.
Best Disney Parks for Adults
Truth be told, visiting Disney for adults can be more fun than visiting Disney as a kid.
But you may be asking, "what Disney park is best for adults?"
The answer, at least for us, is EPCOT.
Epcot is home to the famous Festival of the Arts, Flower and Garden Festival, Food and Wine Festival, and Festival of the Holidays.
These are month(s)-long festivals throughout all of Epcot that feature amazing demonstrations, live shows, and unique food and drink options.
For more on what to do in Epcot, be sure to read our post on what to do in each country!
Animal Kingdom is another great Disney for adults park as it is home to the iconic Tree of Life, a massive safari, the Pandora- The World of Avatar which has some of the best Animal Kingdom rides, and some of the more adventurous food in Disney World.
But if you are into Star Wars or other films, then you have to check out the rides at Hollywood Studios!
Unfortunately, we have to put the most iconic park at the bottom of our recommendations for the best Disney parks for adults.
Magic Kingdom is less a "Disney for Adults" park and is more geared for the entire family, especially ones with kids.
Despite Magic Kingdom having the largest number of rides and attractions, many of them are smaller and geared towards kids (like It's A Small World and Peter Pan's Flight).
Be aware that there is no alcohol in Magic Kingdom outside of two restaurants: Be Our Guest and Cinderella's Royal Table, and they don't offer any liquor, so it's best to get your drink on elsewhere.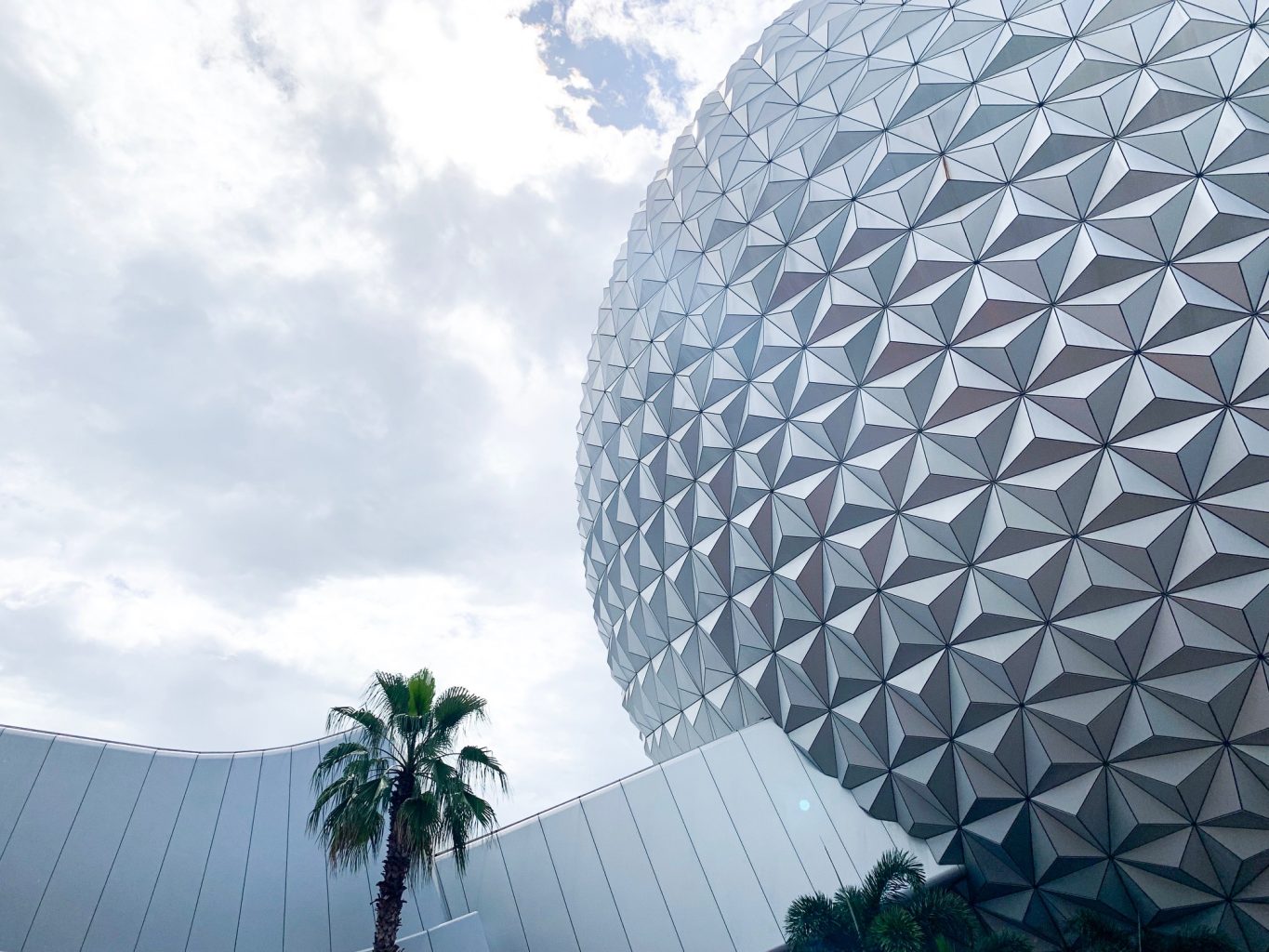 Best Disney Restaurants for Adults
Disney World has over a hundred options for dining so it can get overwhelming really quickly. However, there is something for everyone!
Here are our top recommendations for "Disney for Adult" restaurants!
Victoria & Albert's
Victoria & Albert's is the high-end dining option at Disney's Grand Floridian Resort.
This is the highest quality food you'll find at Disney, with expert chefs, menus, and wine pairings to make for not just a meal but an entire dining experience.
This is a formal restaurant, so there is a dress code to adhere to, so if you do want to dine at Victoria & Albert's, be sure to pack accordingly.
Also, if you want to dine here, you are required to make your reservations in advance.
They book up months in advance and rarely have cancellations, so you'll need to plan ahead.
But this is one of the more adult dining experiences you'll get on Disney property.
Tiffins
Tiffins is inside Animal Kingdom, meaning you'll need park admission to get in.
Disney classifies this restaurant as fine dining, and we would have to agree despite its location.
This is a fan favorite restaurant with amazing flavors and exciting dishes such as butter chicken, surf and turf, and crispy African-Spiced tofu.
It is a step outside of your normal theme park food, and the sizes are a little on the bigger side.
We'd recommend coming on an empty stomach for this one!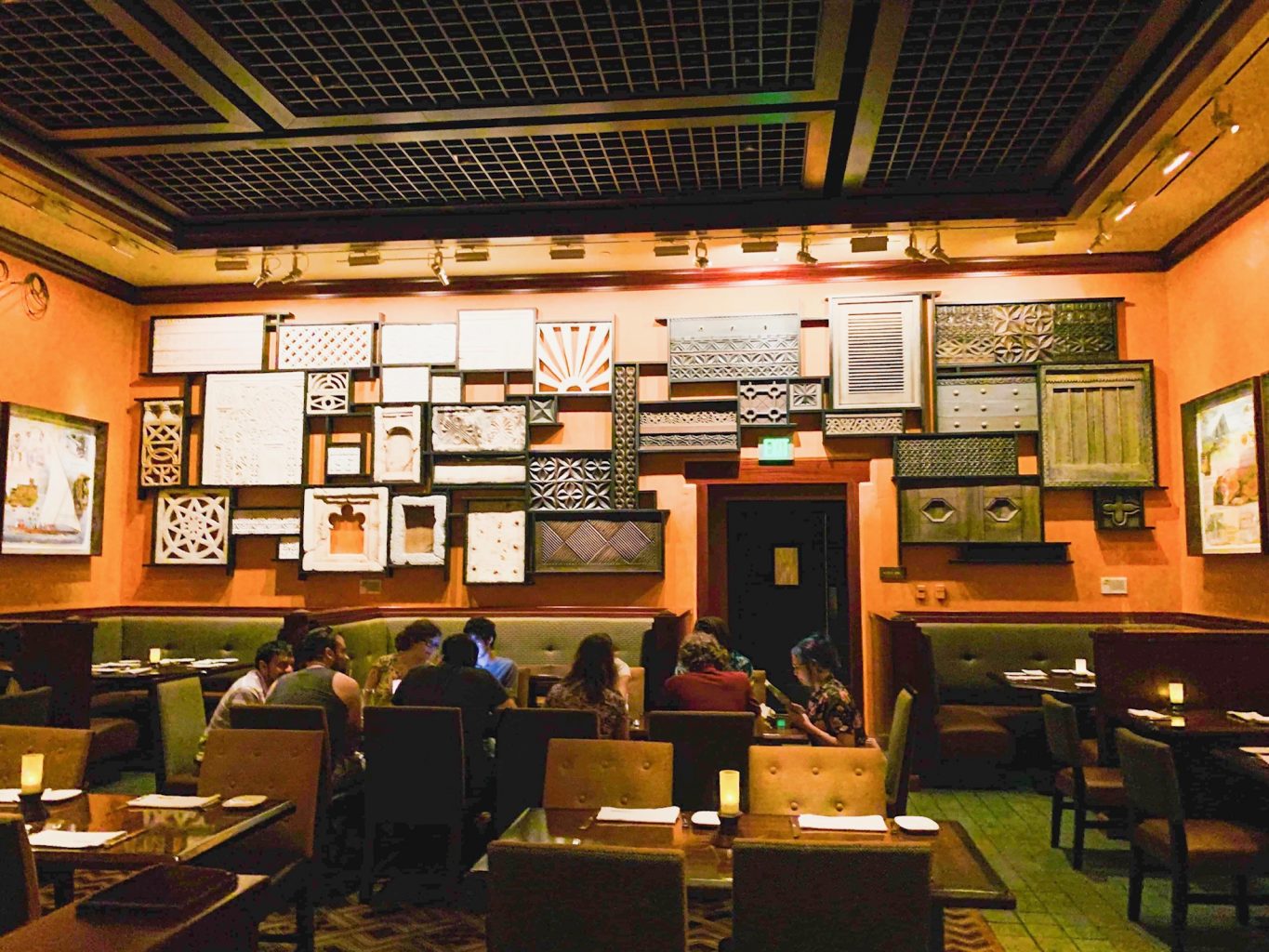 The Hollywood Brown Derby
The Hollywood Brown Derby is a higher-end restaurant inside Hollywood Studios made as a replica to the Brown Derby in California!
The theming is so great, with old Hollywood elegance and memorabilia everywhere.
The decor is beautiful and the famed Cobb salad is every bit as good as we hoped it would be.
We also highly recommend saving room for dessert here!
The dessert menu is decadent but also light and a great way to end the meal without feeling too full.
Teppan Edo
Teppan Edo is the Japanese teppanyaki restaurant at the Japan pavilion of Epcot, and is one of our favorites!
This classic teppanyaki restaurant means your food is cooked to order right in front of you and the chefs make the food prep a performance that is always fun!
Plus, the food overall is amazing. We may be a sucker for Japanese food all of the time, but the chefs at Teppan Edo are amazing and we've never tried anything we didn't love here.
Looking for more great places to eat during your visit to Disney World? Then check out the best Disney restaurants you have to try!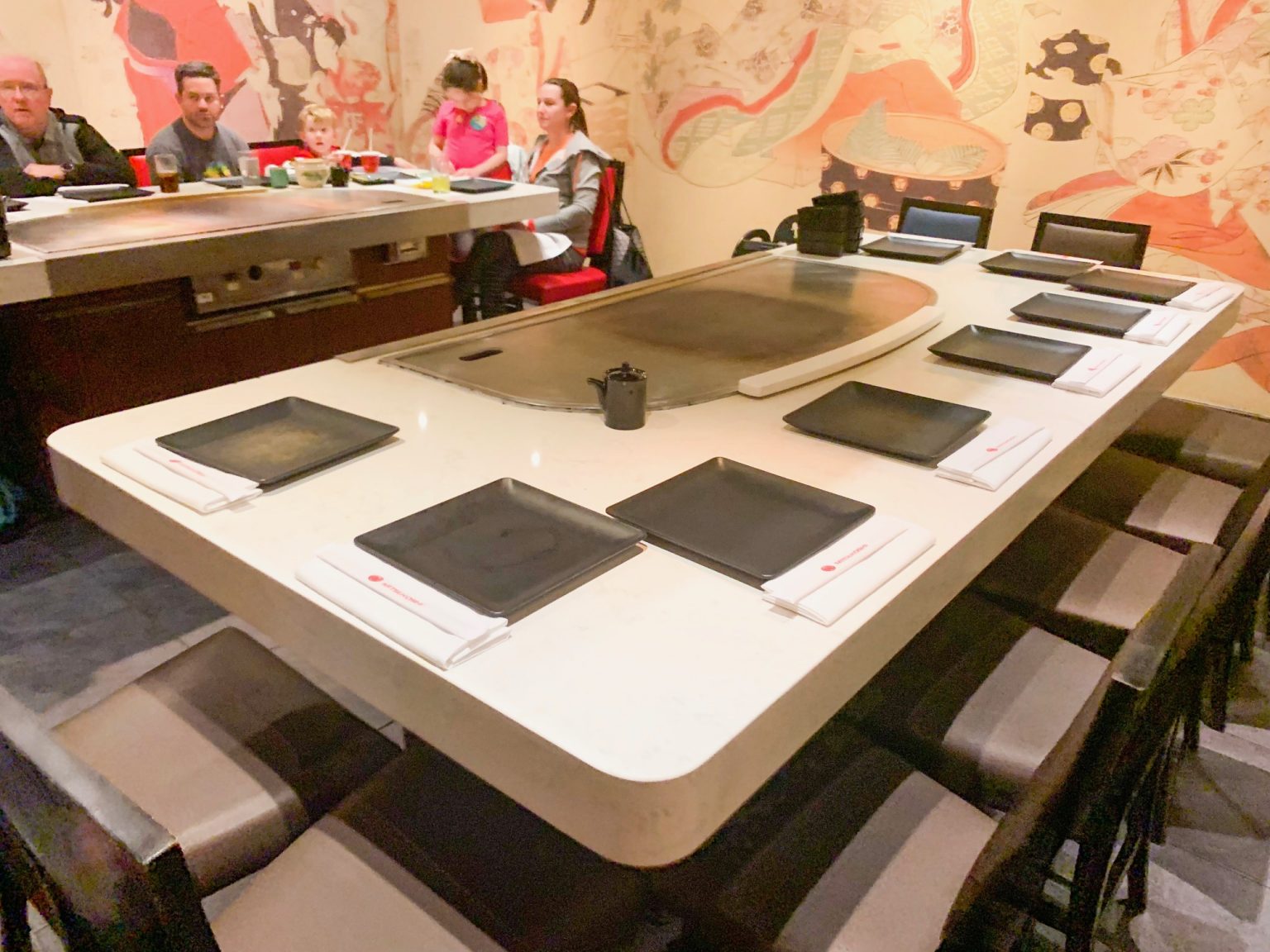 Best Bars and Nightlife at Disney for Adults
There are so many things to do at Disney for adults that open up at night.
Dance the night away at the Atlantic Dance Hall
See the acrobats perform at Cirque de Soleil
Catch a concert at the House of Blues
Grab a quick bite and drink at The Edison
Catch the dueling pianos at Jellyrolls
Enjoy Irish heritage performances and grab a drink at Raglan Road
Try over 200 wines at Tutto Gusto Wine Cellar
Try unique adult drinks at La Cava del Tequila
If you want to know more, then check out our review of the best Disney Springs bars.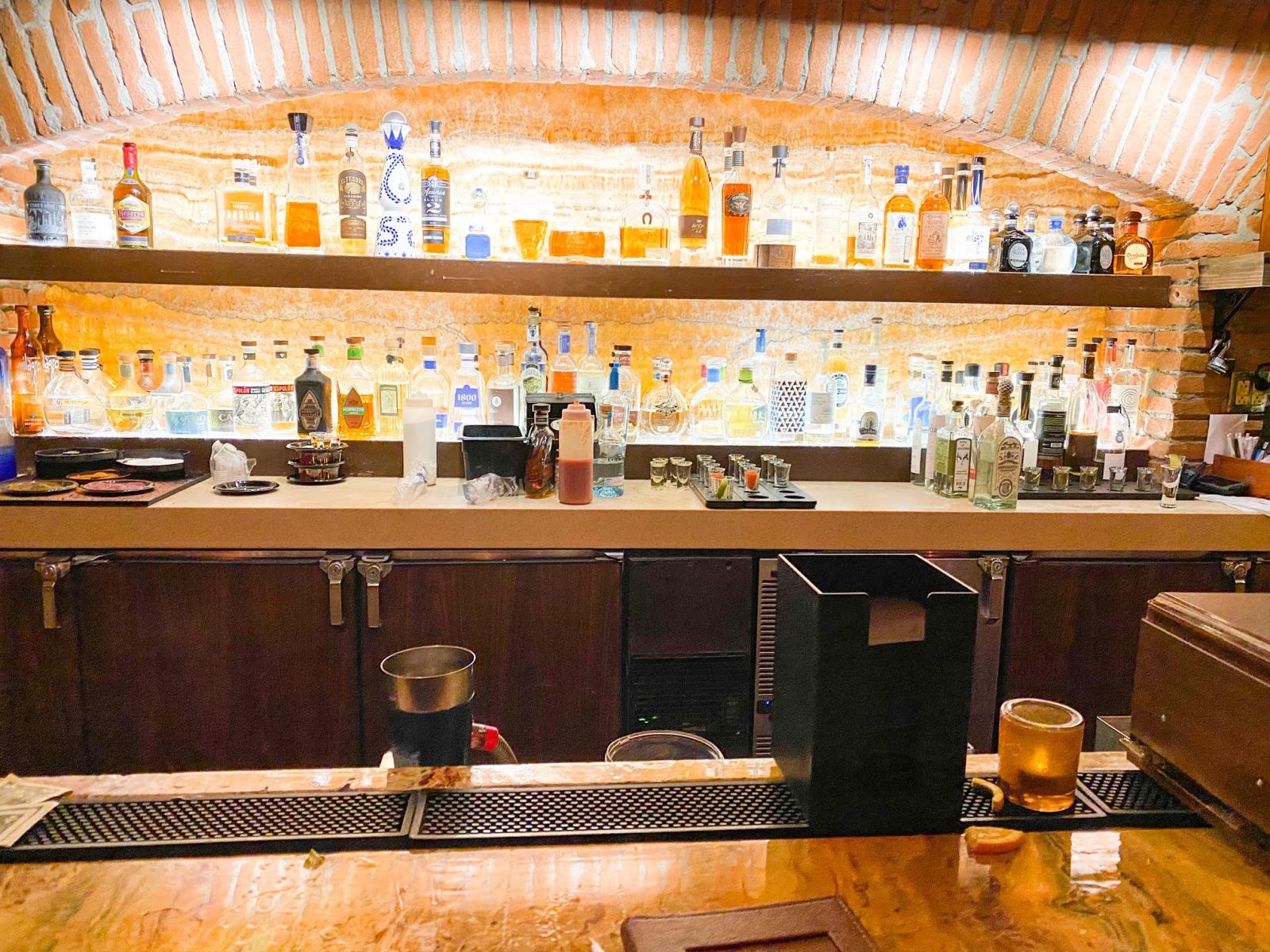 Best Rides at Disney for Adults
Rise of the Resistance
Location: Hollywood Studios | Height Requirement: 40 inches
Rise of the Resistance is the newest Star Wars-themed attraction in the park.
This ride is highly immersive and detailed, with graphics and experiences like you've never seen before.
It is an adventure with a few surprises thrown in!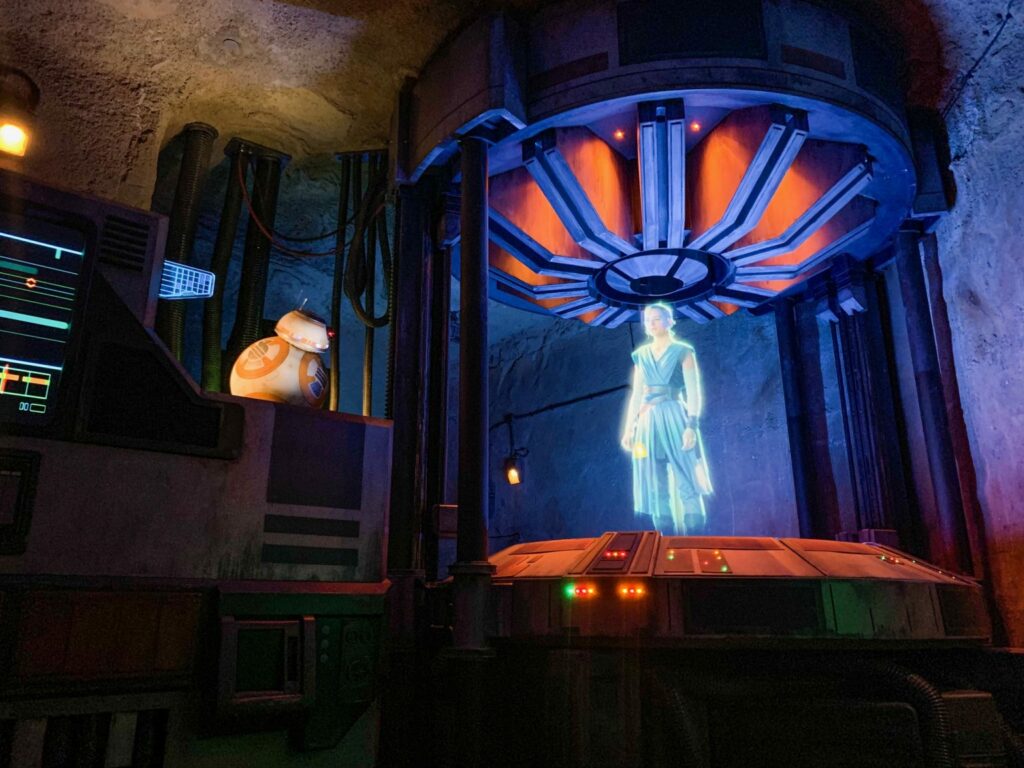 Avatar: Flight of Passage
Location: Animal Kingdom | Height Requirement: 44 inches
Flight of Passage is the Number 1 ride in Pandora: The World of Avatar.
This attraction is another highly immersive simulation ride in which you get to experience riding a banshee creature- like the characters in the Avatar film!
Regularly hailed as one of the best rides in Disney World, this is definitely one to try.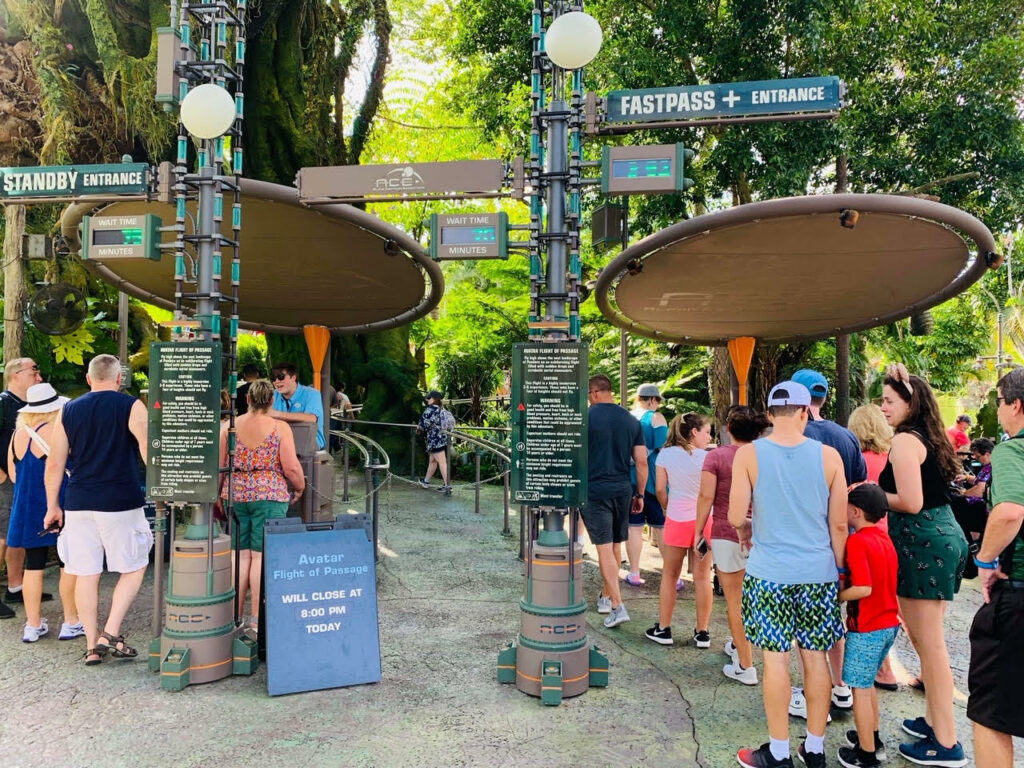 Rocking Roller Coaster
Location: Hollywood Studios | Height Requirement: 48 inches
Rockin' Roller Coaster is one of the older rides on this list, featuring the band Aerosmith as they race around LA in a convertible!
It is a completely indoor launch coaster that reaches speeds of 60MPH almost immediately!
There is some argument among Disney goers whether the ride is dated or not, but either way, it is definitely a FUN ride.
It is a bit more intense for those of you planning to avoid the thrill rides, as it does have a corkscrew or two on the track!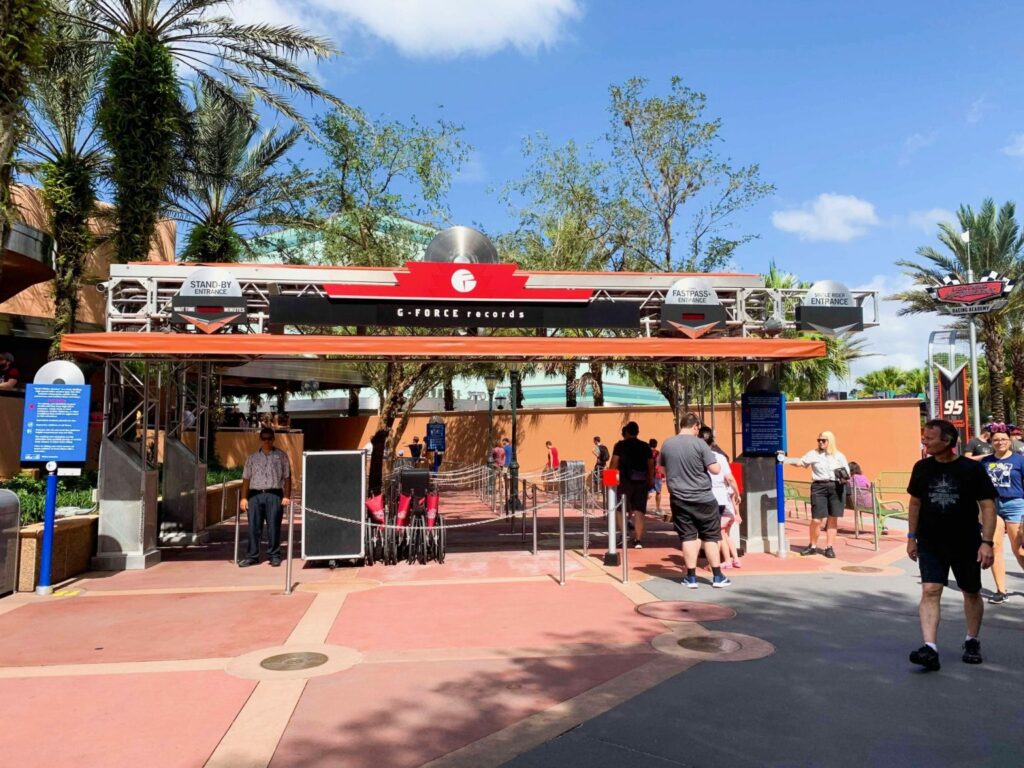 Expedition Everest
Location: Animal Kingdom | Height Requirement: 44 inches
Expedition Everest has been open since 2006, but it is still one of the most popular rides in Animal Kingdom.
This is another thrilling roller coaster, with some intense drops and surprises throughout the track.
Beware of the yeti- many climbers claim he's real and has a mean streak!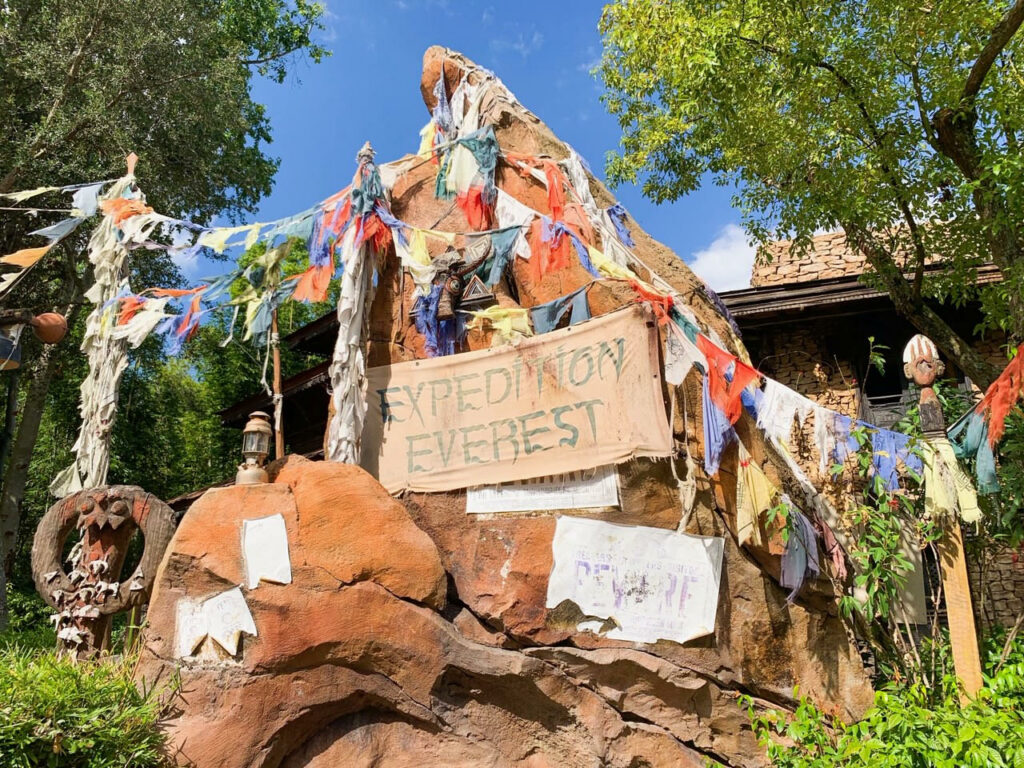 Test Track
Location: Epcot | Height Requirement: 40 inches
Test Track is one of the few rides that can be found at Epcot.
Test Track is a simulation car design and a test ride, so it has a bit more fun than a standard ride because you actually get to design your car before you ride!
This part is really fun for people of all ages and totally plays to those with a competitive side, as you can design your simulation car to outcompete others!
This ride reaches top speeds of 66 MPH and is both indoor and outdoor.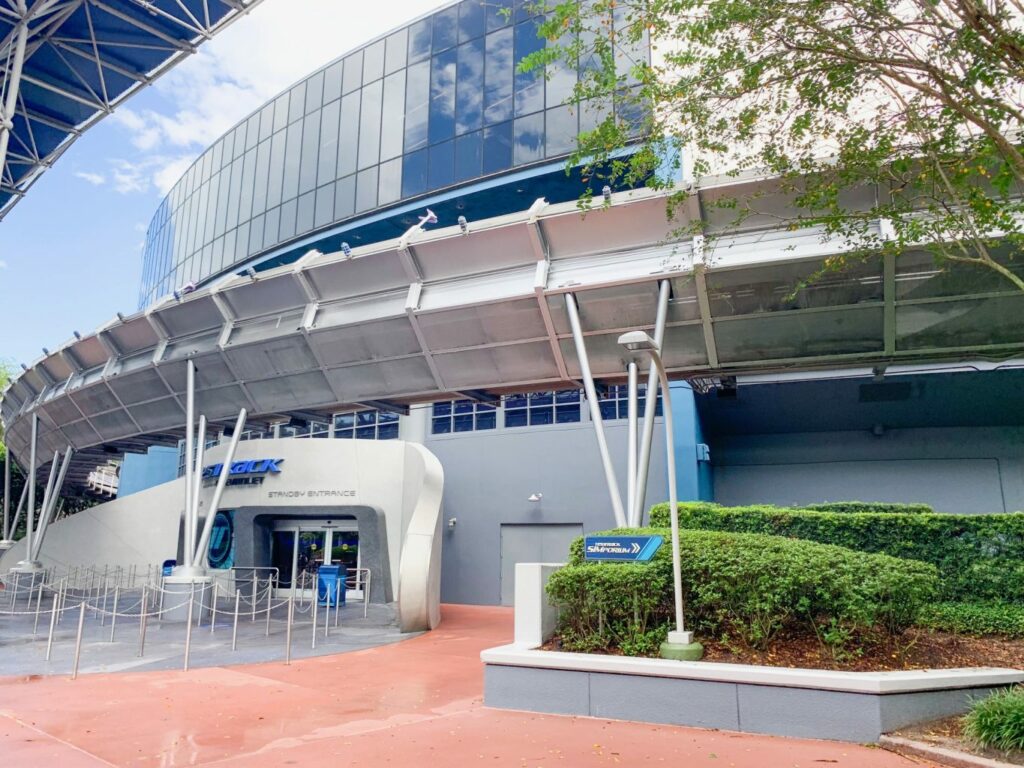 Space Mountain
Location: Magic Kingdom | Height Requirement: 44 inches
Magic Kingdom's Space Mountain is slightly different than Disneyland's, but the track is more or less the same with this classic attraction.
It is an indoor, almost completely dark roller coaster and is a staple of any Disney trip, and for good reason!
No corkscrews, upside downs, or large drops so it's a great ride for those opposed to big thrill rides, but it still picks up speed whipping around corners and is SO FUN.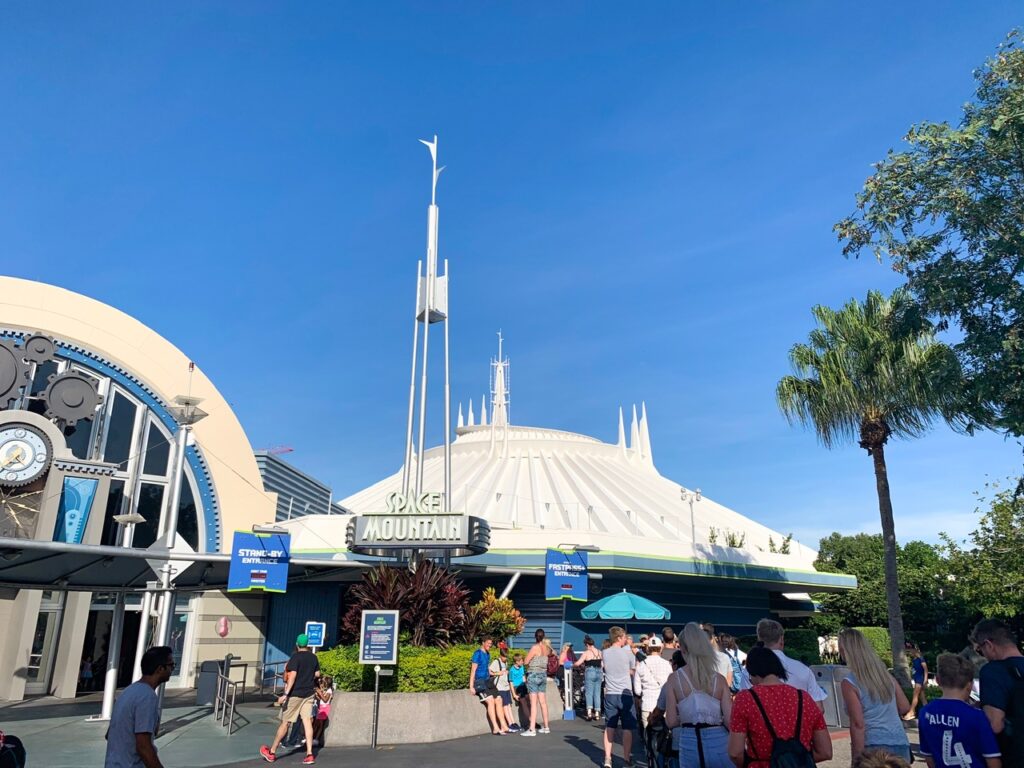 Tower of Terror
Location: Hollywood Studios | Height Requirement: 40 inches
Tower of Terror, the attraction themed to Twilight Zone inside the iconic Hollywood Tower Hotel, is a popular drop ride that takes you through scenes of the hotel with Twilight Zone playing heavily on what you see and hear.
This ride is designed to be the elevator inside the hotel, but be careful!
Those old elevators are not always trustworthy.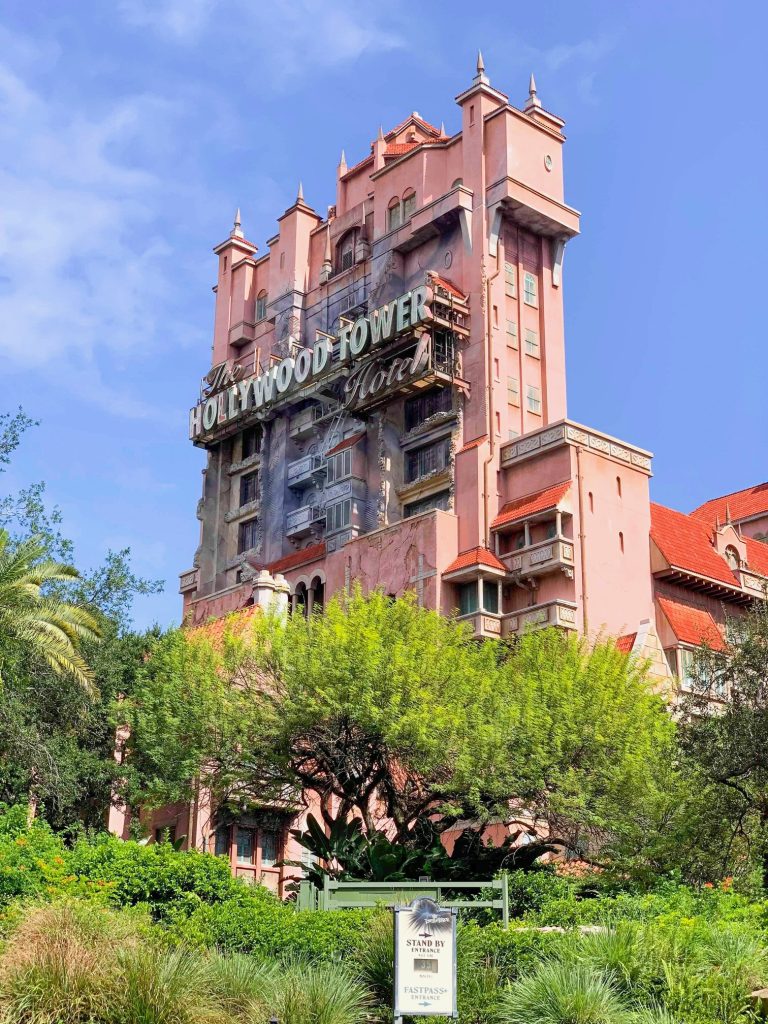 TRON Lightcycle Run
Location: Magic Kingdom | Height Requirement: 48 inches
The newest thrill ride at Magic Kingdom, TRON Lightcycle Run is a fast-paced, fun, and futuristic roller coaster that sends you racing through the Grid at speeds up to 60 mph. You'll join Team Blue and ride your Lightcycle through the world of bits, bytes, and units.
Even though teens and tweens may love this ride, it is the ultimate adult ride because it goes so fast, the Lightcycle vehicle is super unique (and honestly not the most comfortable), and it is even better late!
You don't want to miss riding this late at night after the little ones might be in bed, because the color-changing canopy and lighting on the Lightcycles is EPIC after dark!
Splash Mountain
Disclaimer: Splash Mountain is down for refurbishment and will reopen as "Tiana's Bayou Adventure" in late 2024.
Location: Magic Kingdom | Height Requirement: 40 inches
Another classic Magic Kingdom attraction, Splash Mountain follows the antics of Brer Rabbit and Brer Fox as they play cat and mouse throughout the Briar Patch!
Parts of this ride definitely appeal more to small kiddos, with AudioAnimatronics telling the story of the animals and the iconic song Zip A Dee Doo Da playing at the end, but rest assured, it's still a great pick for my adult Disney fans!
This is a water ride, so it's a great refresher on a hot Disney day, and that drop is no joke!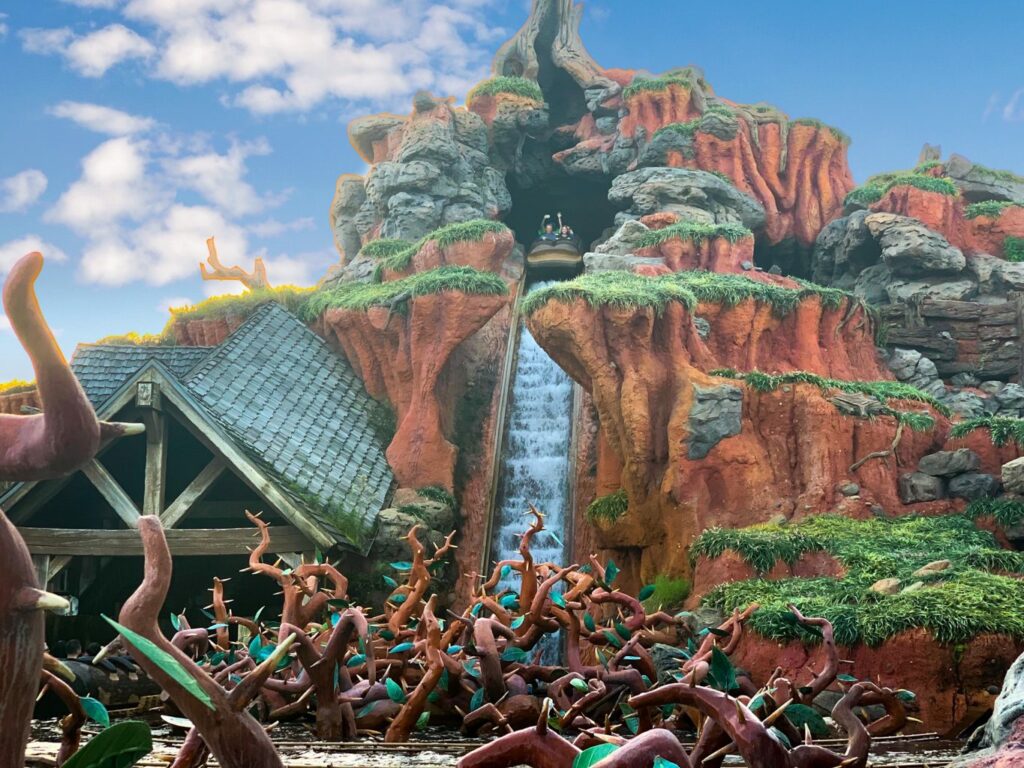 Soarin' Around the World
Location: Epcot | Height Requirement: 40 inches
Soarin' is another simulation ride, "hosted" by the lovable Patrick Warburton (also known as Kronk!) and is themed as a flight to show off some of the greatest spots around the world.
On Soarin' you'll get to see sights such as the Eiffel Tower, the Pyramid of Giza, and the Great Wall of China; as well as natural wonders such as polar bears, humpback whales, and elephants! It's definitely not a thrill ride, but it is a fun one and is a great way to cool off in the midst of a hot day.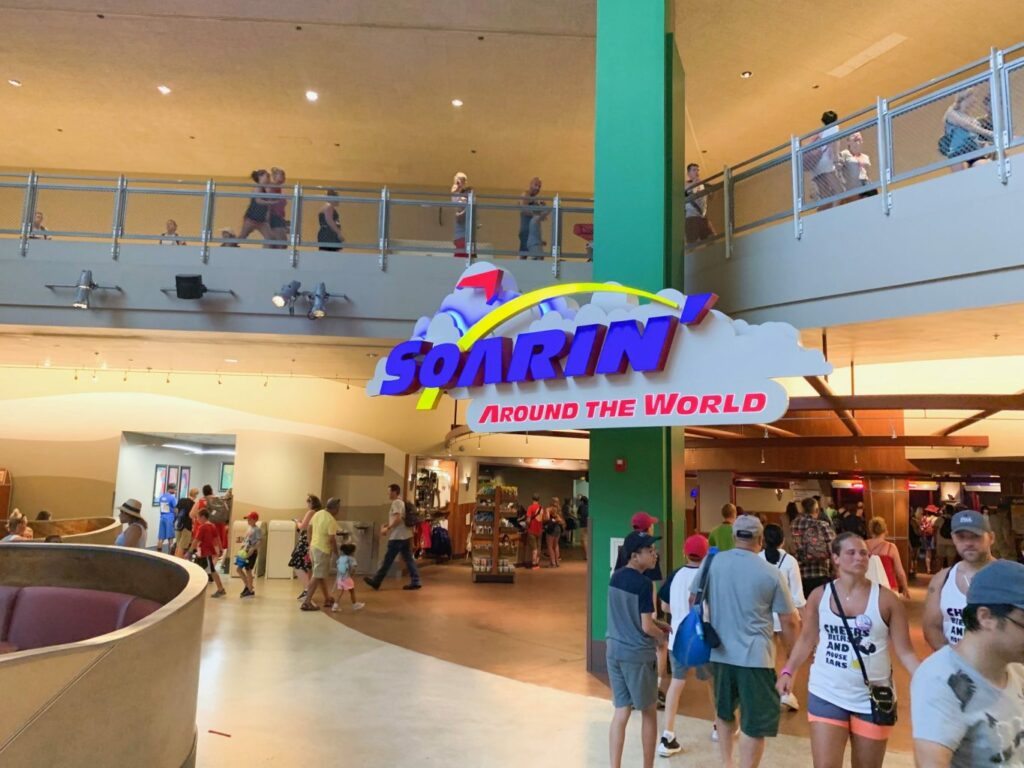 Guardians of the Galaxy: Cosmic Rewind
Location: EPCOT | Height Requirement: 44 inches
As the first of its kind, Guardians of the Galaxy: Cosmic Rewind is an omnimover coaster that is part show-part roller coaster.
Think Space Mountain thrill meets the story-telling of Haunted Mansion.
Going on a mission to once again save the galaxy, you are able to listen to 6 different tracks that are randomized at the start of your ride, so every time you ride may feel like the first time.
If you are thinking of going to the parks, you may want to consider getting Genie+.
Don't worry, we have you covered! We've already uncovered some of the best Disney Genie+ secrets to hack your wait time so you can get back to the fun of your vacation!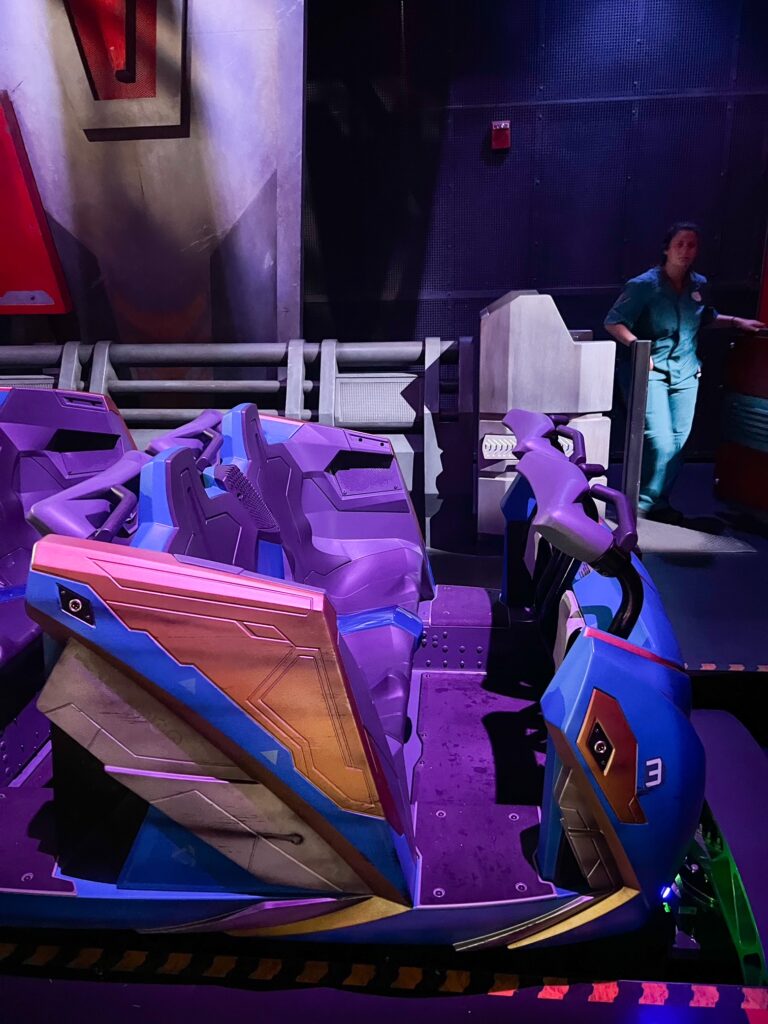 Best Drinks at Disney World for Adults
All right, we know many of our adult Disney fans have been waiting for this!
We've covered our food bases, but what about the drinks?
Well, there are PLENTY to choose from, but here are some of our favorites!
Spiked Dole Whip – Tamu Tamu Refreshments, Animal Kingdom
Avocado Margarita – La Cava Del Tequila, EPCOT
Violet Sake – The Garden House, Japan Pavilion at Epcot's World Showcase
Margaritas – Choza de Margarita, Mexico Pavilion at Epcot's World Showcase
Snakebite Beer – Rose & Crown Pub, UK Pavilion at Epcot's World Showcase
Nautilus – Trader Sam's Grog Grotto, Disney's Polynesian Village Resort
Rum Blossom – Pongu Pongu, Animal Kingdom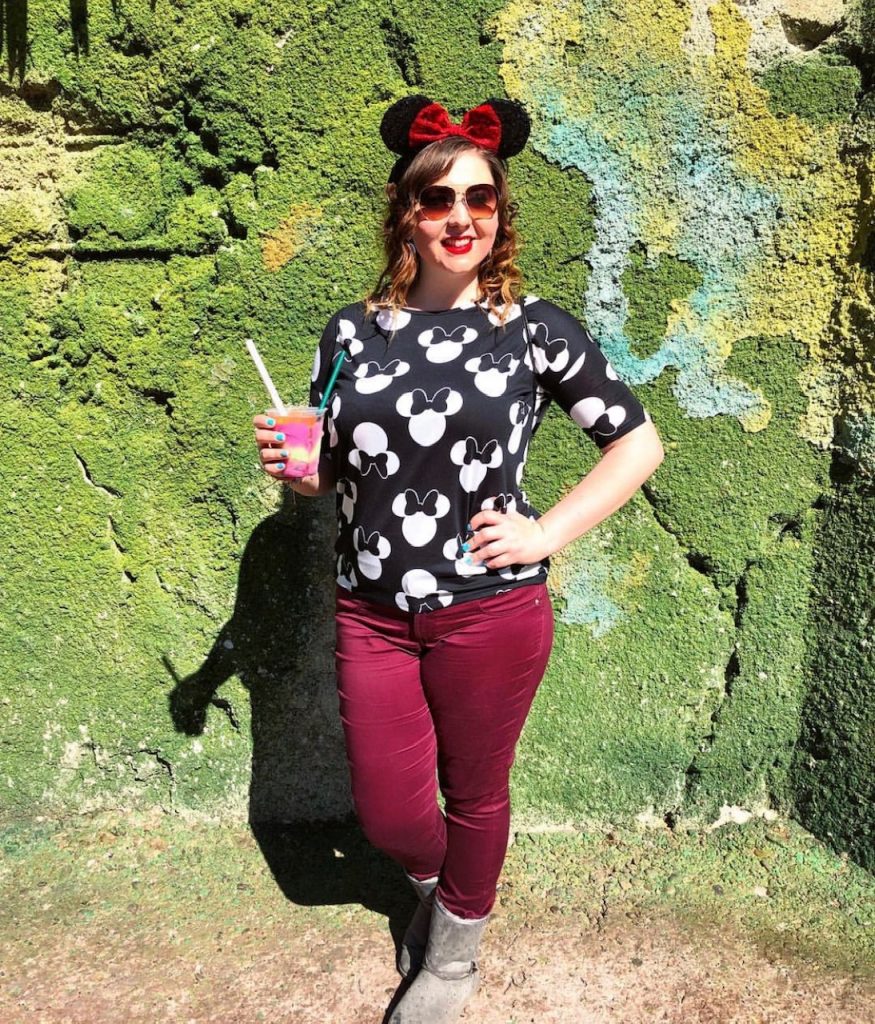 If you are planning on staying in EPCOT for a while, then you will want to check out the Wine and Walk!
Everyone loves a good wine stroll and Epcot has you covered!
Obviously, you can drink your way around the world any way you want, but if you're wanting to drink wine the whole way, the Wine Walk may be perfect for you.
This stroll will cost you about $30 (prices may change!) and it gets you two refillable wine glasses and six 2oz. pours of wine, two from Germany, Italy, and France.
It's designed to be a two-person activity but you can really do this any way you want!
You may also want to consider a Disney Resort Bar Crawl if you are wanting to stay on property but not in the parks to drink.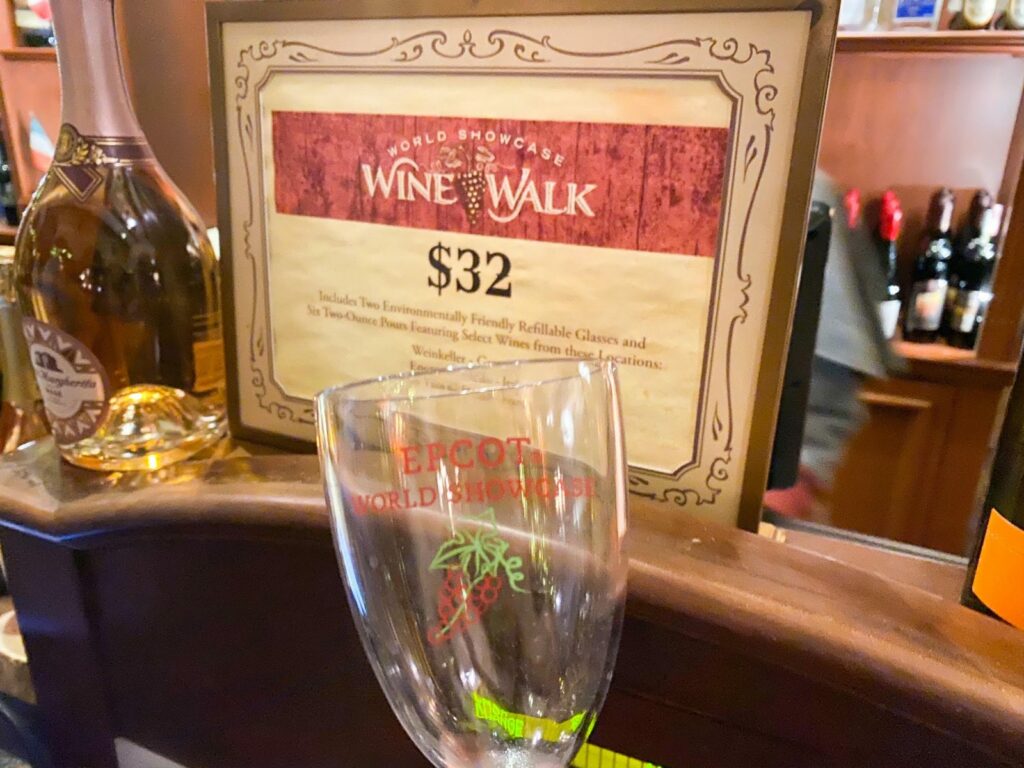 Best Spas at Disney for Adults
Disney for adults is more than just eating and drinking!
If you want to really relax by booking a spa treatment, they've got you covered!
Note that some spas are more gyms that may have saunas and plunge pools, but some are full-service spas with treatment options like massages, body wraps, and more!
Plus, if you book a spa treatment, you get to access the full spa facility for as long as you want, so plan for that!
The full-service spas are Mandara (Dolphin Hotel), Senses (Grand Floridian), Senses (Saratoga Springs), Ship Shape (Yacht Club), and Zahanati (Animal Kingdom Lodge).
For reservations, call 407-939-7727 or 407-WDW-SPAS.
La Vida Health Club (Massage/Salon/Fitness) – Disney's Coronado Springs Resort
Mandara Spa – Walt Disney World Dolphin Hotel
Muscles & Bustles Health Club – Disney's BoardWalk Villas
Old Key West Exercise Room – Disney's Old Key West Resort
Olympiad Fitness Center – Disney's Contemporary Resort
Senses – A Disney Spa at Disney's Grand Floridian Resort
Senses – A Disney Spa at Disney's Saratoga Springs Resort
Ship Shape Massage Salon Fitness – Disney's Yacht Club Resort
Sturdy Branches Health Club – Boulder Ridge Villas at Disney's Wilderness Lodge
Survival of the Fittest Fitness Center – Disney's Animal Kingdom Villas – Kidani Village
Zahanati Massage & Fitness Center – Disney's Animal Kingdom Lodge
Best Non-Park Activities for Adults at Disney
Believe it or not, there is so much to do at Disney World beyond the parks and you don't even have to stay at your resort!
We highly recommend spending some quality time at Disney Springs. The scenery is beautiful and it makes for a great stroll even if you don't like shopping!
Our top recommendations for an adult Disney vacation outside of the theme parks are:
Monorail Loop Bar Crawl
Golfing
Boat Rentals
Monorail Loop Bar Crawl
The Monorail Loop includes Disney's Contemporary Resort, the Polynesian Village Resort, and the Grand Floridian Resort.
The monorail connects them to each other and Magic Kingdom!
This is a popular way to do a Disney bar crawl because each resort has gorgeous and detailed bars and lounges with great menu items that are very unique!
This is a great way to try out Trader Sam's at Polynesian, and hopping on and off the monorail to get to each resort is so easy!
Want to know what hotel is the best one with a monorail? Check out our comparisons of all of the Disney Monorail Hotels to help you when you have to decide where to stay on your next trip.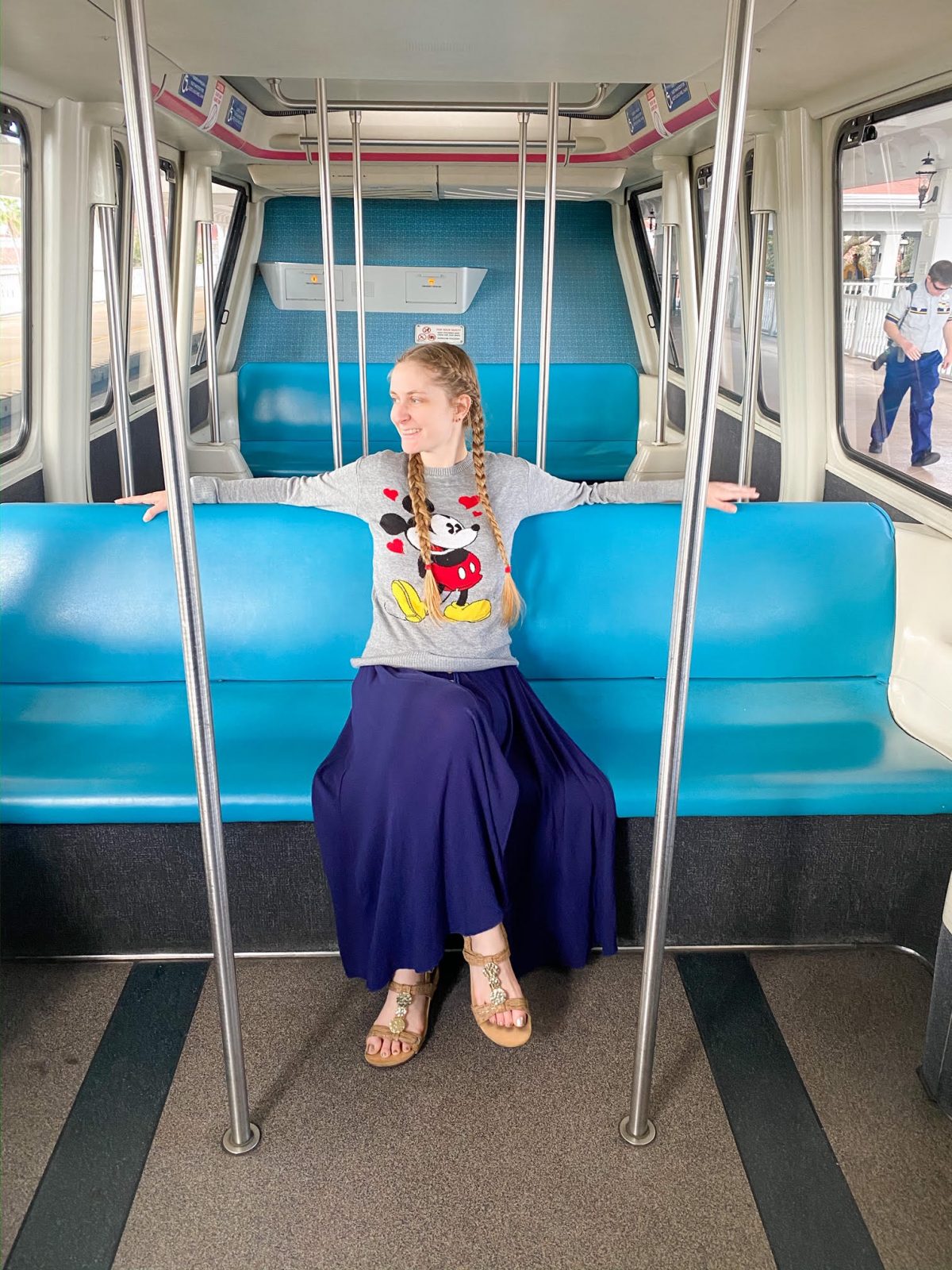 Golfing
Disney has four full-size, 18-hole golf courses on property: Disney's Palm Golf Course, Magnolia Golf Course, Lake Buena Vista Golf Course and Oak Trail Golf Course.
They are stunning!
You do need to call ahead to book a tee time, but they usually have a good variety of options.
The courses do have club rentals so you don't need to worry about lugging yours along for the trip (unless you want to!).
Bonus is that the courses are very serene and don't have crowds or kiddos the way the rest of Disney does.
Boat Rentals
If you love being on the water, we highly recommend checking out the boat rentals at Disney.
You can rent a powerboat to take out on the lagoon for some time on the water or some fishing for the ultimate adult Disney vacation!
If you don't want to pilot the boat, you can also go on a "Specialty Cruise" to watch fireworks, have food and drinks, or be chauffeured around Disney's gorgeous waterways.
Here's the full list of marina locations:
Bay Lake Tower at Disney's Contemporary Resort
Disney's Beach Club Resort
Disney's Beach Club Villas
Disney's Contemporary Resort
The Cabins at Disney's Fort Wilderness Resort
The Campsites at Disney's Fort Wilderness Resort
Disney's Grand Floridian Resort & Spa
Disney's Polynesian Village Resort
Disney's Polynesian Villas & Bungalows
Disney's Wilderness Lodge
Disney's Yacht Club Resort
The Villas at Disney's Grand Floridian Resort & Spa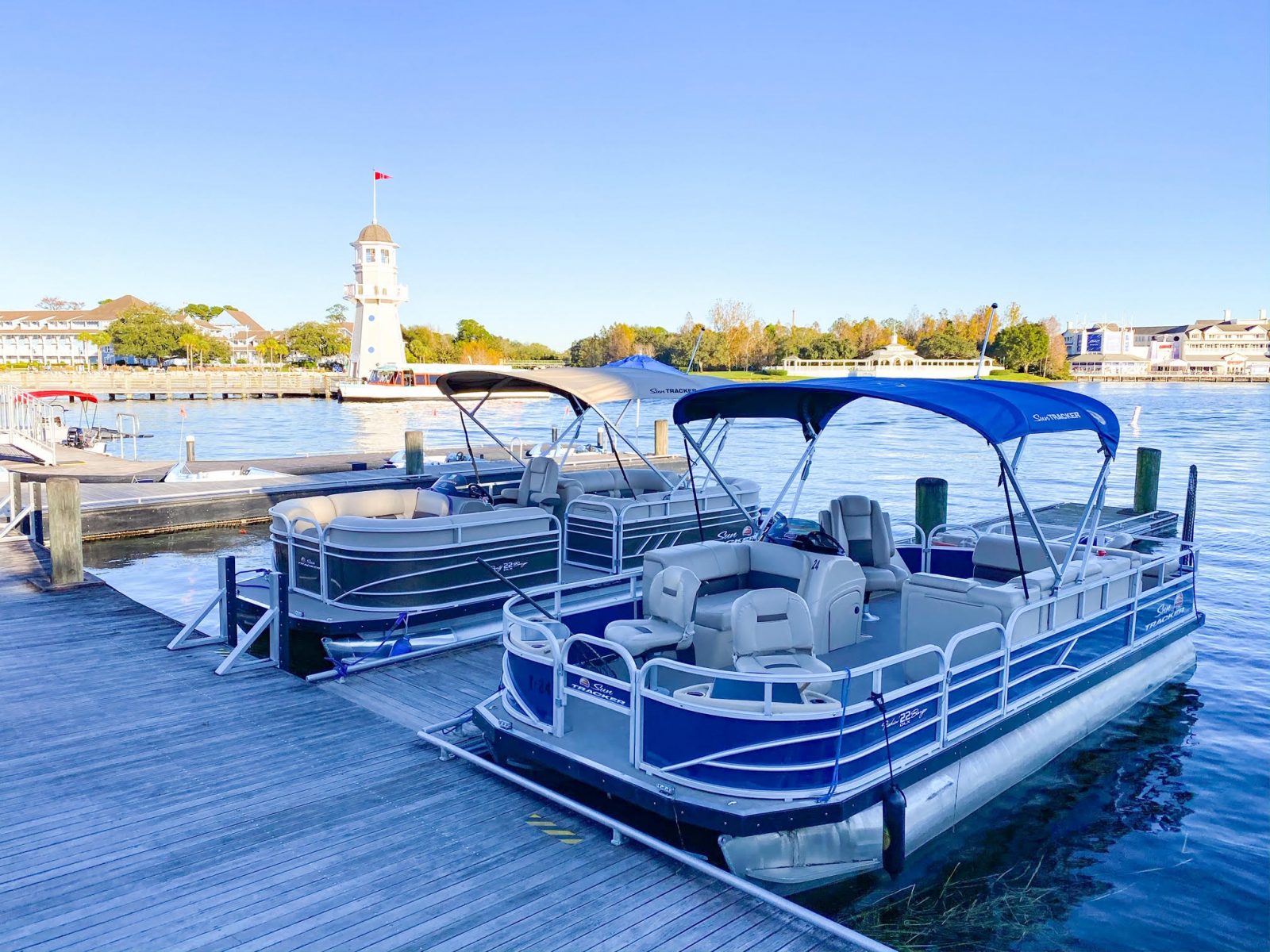 Special Tours at Disney for Adults
Disney offers a lot of great tours throughout the theme parks and they are the perfect experience for adult Disney fans!
There are so many different tours so you can easily find one that fits your interests.
You do have to call to book these tours in advance, so be sure to plan for this if it's something you're interested in!
The current tours available at Disney World are:
Backstage Magic
Behind the Seeds
Disney's Family Magic Tour
Disney's Keys to the Kingdom Tour
Disney's The Magic Behind Our Steam Trains Tour
Private VIP Tours
Taste of Magic Kingdom Park VIP Tour
The UnDISCOVERed Future World
Ultimate Day of Thrills VIP Tour
Ultimate Disney Classics VIP Tour
Ultimate Nights of Adventure VIP Tour
Up Close with Rhinos
Walt Disney: Marceline to Magic Kingdom Tour
World Showcase: DestiNations Discovered
Wild Africa Trek
Some of our favorite tours are Keys to the Kingdom, Behind the Seeds, and the Wild Africa Trek!
But be sure to review them all so you can determine what will be best for you.
Plus, these tours are great for a Disney for adults trip because there are rarely young kids taking part in them!
Keys to the Kingdom
Keys to the Kingdom is a five-hour walking tour to show you all the magic of Disney World's Magic Kingdom.
It's very informative but also interesting and exciting and those of you who love Disney are sure to love learning all this behind-the-scenes magic of the iconic theme park.
One of our favorite parts? The Utilidoors!
On this tour, you'll get to actually use the secret underground passages used by cast members!
Wild Africa Trek
This tour is a three-hour walking and ride-along tour at Animal Kingdom's safari!
If you love riding Kilimanjaro Safaris in Animal Kingdom but just want MORE, then this tour is perfect for you.
You'll get to drive the savanna in a much smaller vehicle, allowing you to get even closer to the animals!
This tour also includes food, so be sure to plan accordingly to enjoy those tasty bites!
Behind the Seeds
Behind the Seeds is a bit less invested than Keys to the Kingdom, but this one-hour walking tour is still awesome!
This tour is at Epcot in the Land Pavilion.
Have you ever been on the attraction Living with the Land? That's the idea of Behind the Seeds!
Behind the Seeds walks you through Epcot's greenhouses and fishery to get to see all the magic and sustainable efforts put into producing food and conducting research at Epcot.
Plus you might even get to taste some of the fresh vegetables grown there!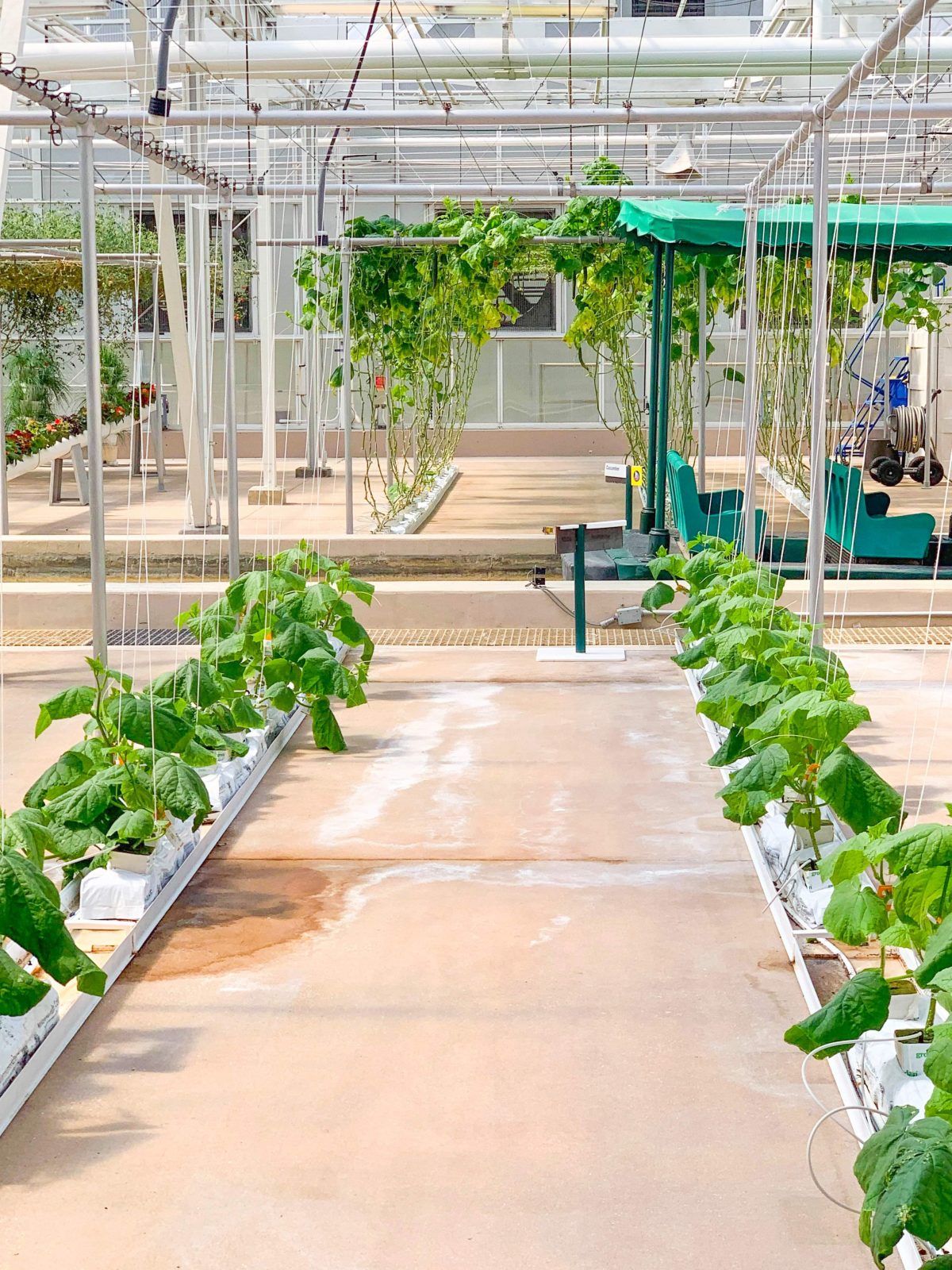 All right adult Disney fans, consider yourselves officially READY to take on Disney for adults!
We hope you're excited because there's so much to do, both family-friendly and not quite, that'll make your adult Disney vacation your favorite one yet!
Remember, it's YOUR vacation- make it what you want! Make sure you check out our ultimate Disney packing list so that you can be fully prepared for your next vacation.
Pin this post: