Are you looking for one of the best Disney Value Resorts for your next Disney trip? Then look no further! We think they are great for those looking for ways to travel to Disney on a budget without sacrificing experience.
The Disney Deluxe Resorts and Disney Moderate Resorts are great options, but when you want to manage a tighter expense, a Disney Value Resort may be the best solution for you and your family. With six options to choose from, there is an option for all tastes and budgets.
We are going to share what each of the Disney World Value Resorts has to offer! We will also talk about the best Disney Value resorts, which ones are worth the money spent, and which ones provide the best Disney experience.
When booking a trip, be sure to check these resorts out as they can offer a big return on a smaller investment. From the All-star Disney Resorts to the campsites at Fort Wilderness, there is a variety of places to stay.
Disney Value Resorts prove that there is a Disney World Resort for every person and every budget!! Keep reading for more information!
Get a FREE printable 30/60/90 day Disney countdown by joining our private Disney Facebook Group and share your photos and ask for tips and tricks!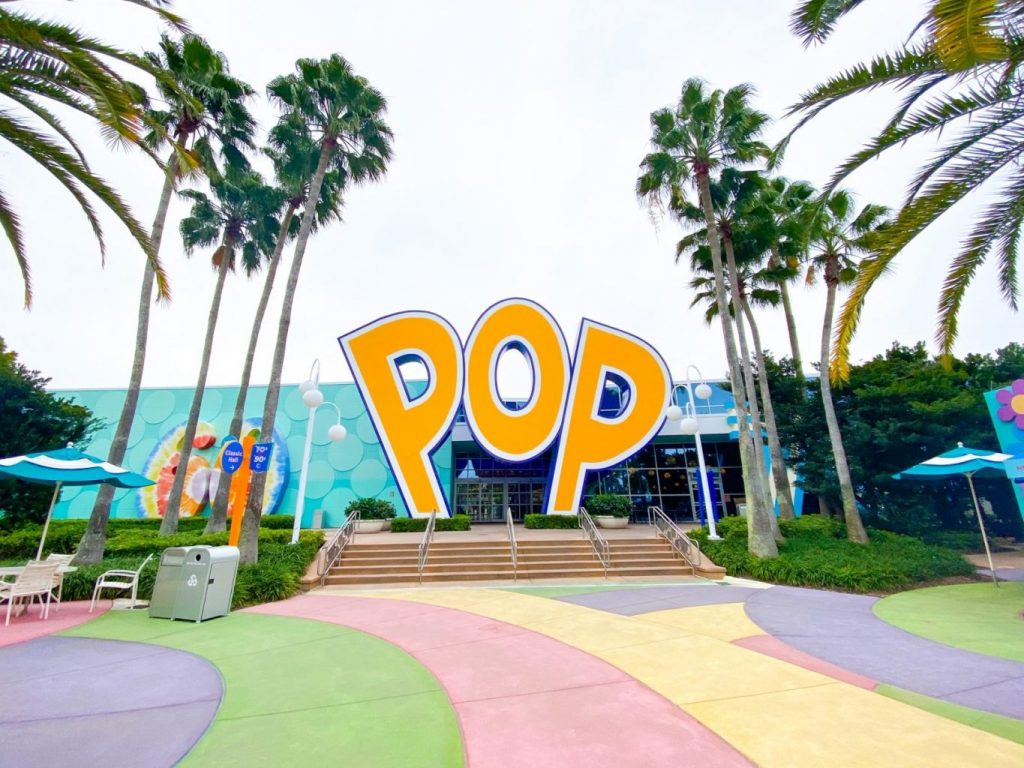 What Is A Disney Value Resort?
You may be asking, "What is a Disney Value Resort?" In a nutshell, a Disney Value Resort is a more affordable accommodation that will offer Disney-like experiences for its guests. Typically, they have the lowest costs rooms, motel-style rooms that are accessible from the outside, limited dining options, and limited transportation.
While they are on property, they are generally a bit further from the parks, but still closer than anything off of Disney property!
Disney Value Resorts offer the biggest bang for your buck and while you are further from the parks, they are still a great place to rest your head. The best Disney Value Resorts are ideal for the park goers who spend the majority of their time in the park.
Those who are not focused on the hotel extras that the deluxe and even moderate resorts offer should really look into these Disney value hotel: While they may not be as extravagant as the other resorts within Disney World, nothing is skimped on. You will still get to enjoy the immersive environment that Disney is known for.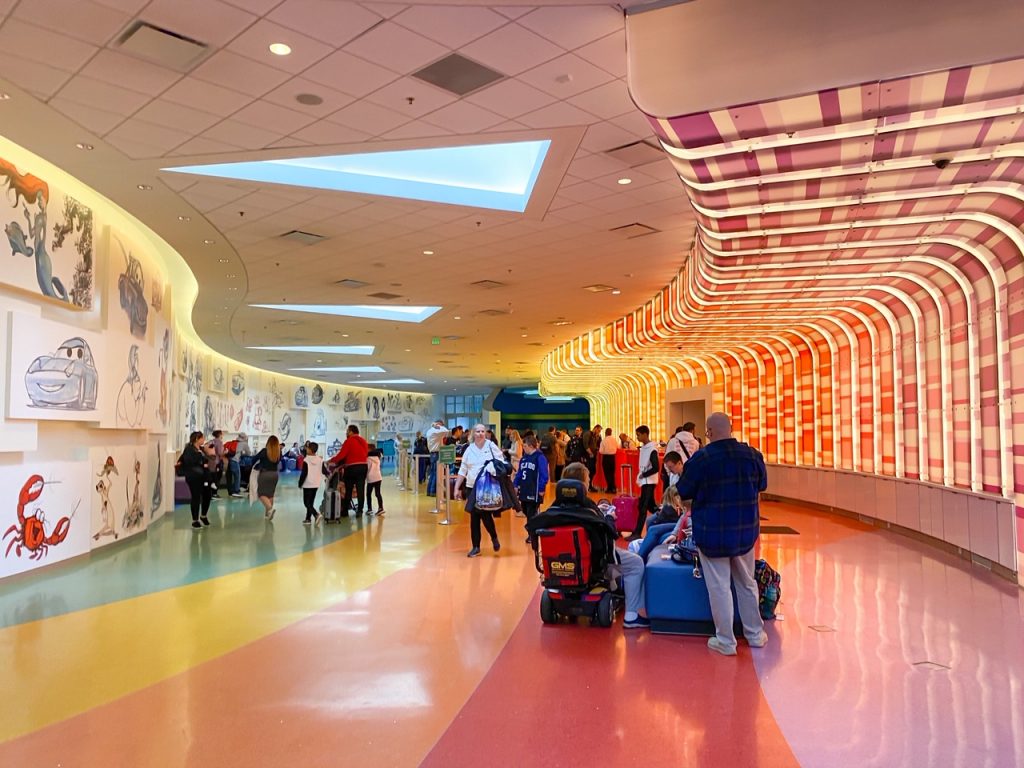 Why Stay at a Value Resort at Disney World?
There are so many perks to staying at the Disney Value Resorts, and they make it easy when you're looking for where to stay at Disney on a budget. From saving money, to eating delicious food, we have all the reasons to consider and compare Disney Value Resorts when planning your next trip.
Transportation is better than it used to be
There are various ways to get to the park from Disney value Resorts! And the good news is: none of them require you to drive! That's right, no car rental needed! Without that added expense, you are saving even more money.
You can rent a car and drive yourself if you choose, but it is nice to not have to. In the end, the choice is up to you! For those park goers who are driving and not flying, all Disney Value Resorts have parking available.
If you choose to fly in, there are many ways to get to the Disney Value Resorts from the Orlando Airport.
Once you are on property, take away the worry of driving to and from the parks! All Disney Value Resorts have free bus transportation – and thankfully the All-Star resorts have separate busses and don't share the way they used to a few years ago.
And, of course, if you're staying at Pop Century or Art of Animation, you can take the Skyliner to both Hollywood Studios and EPCOT, as well as other resorts.
Also, if you stay at the campsites (which we will talk about more later), you can take a ferryboat over to the Magic Kingdom. Can you get more magical than that?!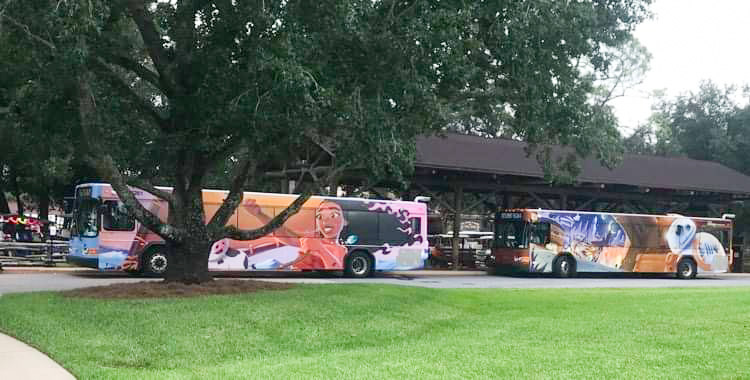 Epic Disney Theming
As mentioned before, Disney is nothing if not immersive and that includes the themes and décor, especially when on property. One of the reasons we can say these are the best Disney Value Resorts is because of the theming!
Each resort has giant statues around the resort grounds that tie-in to the theming of the resort – think a giant Mickey phone at Pop Century or humongous "Fantasia" books at All-Star Movies. You'll want to make it a mission to find each one and take photos. The paint colors are bright and vibrant, and the attention to detail on the buildings and around the grounds is mind-blowing.
The Disney value hotels also have extremely themed food courts and lobbies. Many of the lobbies have Disney memorabilia and history you won't find anywhere else.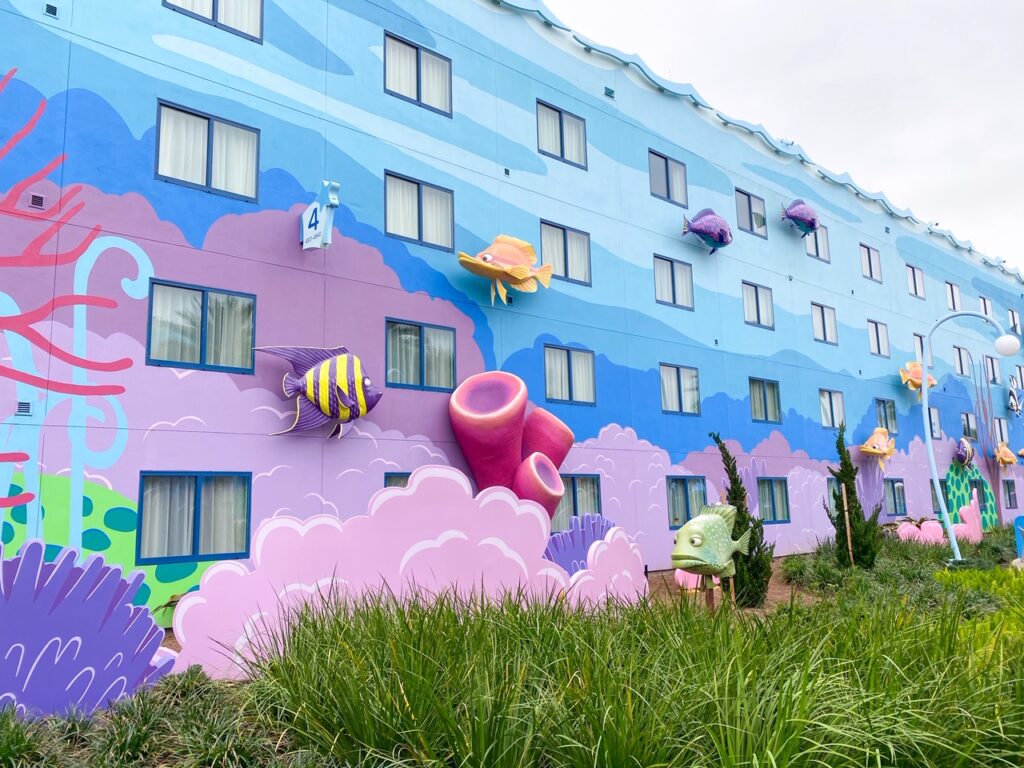 Similar Perks to Moderate/Deluxe Resorts
The value resorts are the furthest resorts from the parks. However, they are still on property! This is a definite benefit over staying off-site. Being on-site included benefits like access and transportation to not only the parks, and also shopping and dining at Disney Springs. You may even take a ride to a different resort to have dinner!
As previously mentioned, all Disney Resorts come with complimentary transportation to and from the parks. In addition to this you still have the option to opt into the free childcare at most of the Disney Value Resorts. Also included at Disney Value Resorts: early entry into the parks, dining plans after January 2024, free parking, usage of MagicBands, early access to Lightning Lane purchases, and the ability to reserve dining in advance.
All of the All Star Disney Resorts and the campground have heated pools, which are perfect for relaxing in after a day of traveling to the resorts. They're also a great way to cool off! In addition to these pools, Pop Century and Art of Animation also have kiddie pools accessible near the larger pools.
The Resorts also offer playgrounds and arcades for the kids or the kid in you.
Great, Diverse Food Options
Who doesn't love food?! All of the Disney Value Resorts offer on site dining. Each of the Disney Value Resorts offer Quick Service Dining Options that are delicious, affordable, and are open from early in the morning until when you get back to the resort after a long day at a park.
The Quick Service food is all food court style with multiple dining options for breakfast, lunch, and dinner, as well as lots of grab-and-go convenience items. The food here is typically themed to the resort you're staying at, and the Disney value hotels even get limited and specialty food items throughout the year – they aren't left out of events and seasonal offerings.
Each of the Disney World value hotels also have pool bars! The pool bars offer snacks, light bites, non-alcoholic drinks as well as a great assortment of adult beverages. Each bar even has signature drinks for the resorts.
Even though the value resorts at Disney World don't have any sit-down (Table Service) options, that doesn't mean the food isn't delicious or worth eating. You can have some great meals, and they take a lot less time out of your park day by eating a quick service meal.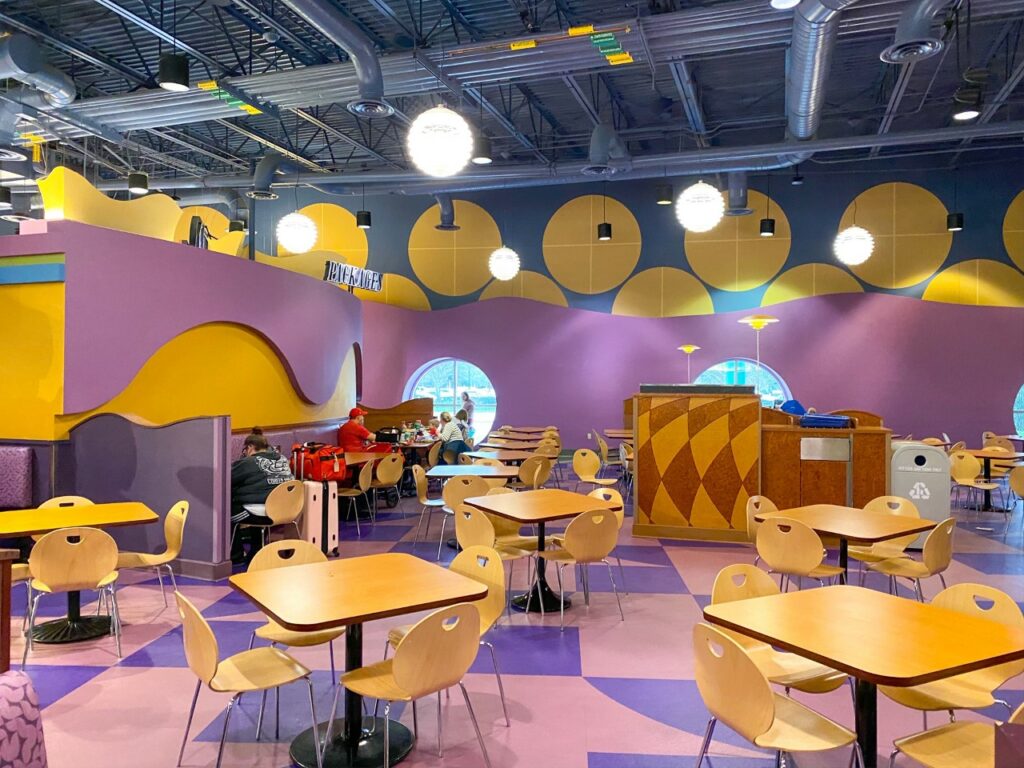 Book Affordable Suites
Finding a room that sleeps up to 6 adults at the Moderate or Deluxe Resorts can run you a pretty penny, but thankfully two of the Value Resorts offer Family Suites. Both of these Family Suites sleep up to 6 adults, offer two bathrooms, and one of the beds is in a separate room, giving more privacy than normal Disney rooms.
The Family Suites at All-Star Music have 1 queen bed and 2 queen pull-down (Murphy) beds, as well as a sitting area in the first section of the room. The kitchenette offers a full-size refrigerator, sink, coffee maker, and microwave.
The Family Suites at Art of Animation have a similar setup, but the bed configuration here is 1 queen bed/1 double sleeper sofa/1 double size table bed. The kitchenette offers the same amenities as the All-Star Music suite with the exception of a small refrigerator instead of the large one.
The Art of Animation suites also have more immersive theming, and you can choose from "Cars," "Lion King," and "Finding Nemo." But, these rooms are also a lot more expensive than the suites at All-Star Music. So which is the best Disney Value Resort suite for you? It's up to your family's needs and budget – but either way you'll come out cheaper than suites at the other levels of resorts.
Kid Friendly
Now, it's not to say that the rooms at other Disney Resorts aren't kid-friendly – this is Disney World, after all – but there's something about the more affordable Disney Resorts that seem to accommodate kids better. The rooms and theming are more geared towards kids, heavy with cartoon characters and bright colors.
Some of the other hotels, especially the Deluxe Resorts, can come across as more "adult" and not all kids are going to be comfortable running around rooms and lobbies that look more like a museum or mansion.
Little ones will love being surrounded by giant characters, eye-catching colors and patterns, and fun-themed pools, playgrounds, and arcades. If you have little kids, or even older ones, they might feel more at home at one of the Disney budget resorts.
You'll Spend Money on Better Things
If you get to the parks at Rope Drop and stay until long after the fireworks are over, you might not need to be spending a lot of money for a hotel – you'll only be there to sleep and shower! Staying in one of the affordable Disney hotels allows you to spend that money you are saving on more experiences while in the parks, and not spending it all on a place you'll barely enjoy.
While at the parks, book a VIP Tour, eat at a Character Meal, or buy some fun souvenirs. Spend that money you saved by staying in one of the best Disney Value Resorts on a new Loungefly bag or even a Pandora bracelet.
You'll have more money leftover to enjoy park and restaurant experiences, especially if you're spending all day in the parks and not at your hotel. Which leads us to…
Great Getaway Hotel
If you don't live in Orlando and you need your Disney fix, staying at a Disney Value Resort is the perfect place for a quick getaway. You can use Disney transportation, eat delicious food at the hotel, and be able to spend more money and time in the parks.
If you don't want to spend a lot of money while trying to have a weekend or short trip at Disney, stay at one of these resorts! A Value Resort is great for those who want to be totally immersed in Disney, and escape to the parks for a weekend.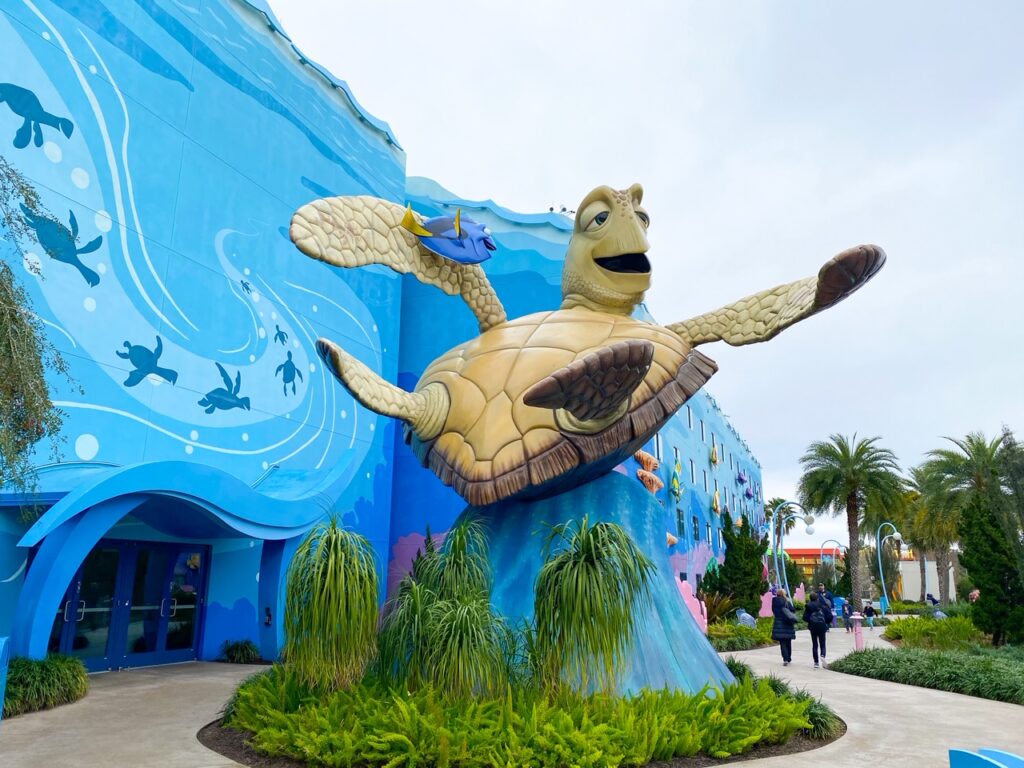 Pros and Cons of Value Resorts
Pros of Disney Value Resorts
Pricing
Theming
Kid-Friendly
Similar Disney Perks
First, pricing: They are the most affordable and definitely the best value for your money if you plan on spending most of your time in the park and are not worried about spending too much time at a resort.
Second, theming: The themes are done to a T as well. The design teams were obviously fully committed. From animation immersion at the Art of Animation to fully enchanting frontier at the Fort Wilderness campgrounds, Disney leaves no detail behind.
Third, kid-friendly: They are all very kid friendly, two with kiddie pools. They also have playgrounds and arcades. The themes and colors are right up the kids alley!
Lastly, similar Disney perks: Since you're still on Disney property, you get all the perks that those staying on Disney property get. Like we mentioned earlier, you get early entry and free Disney transportation, as well as advance dining and Lightning Lane reservations. Plus, two of these resorts have access to the Skyliner.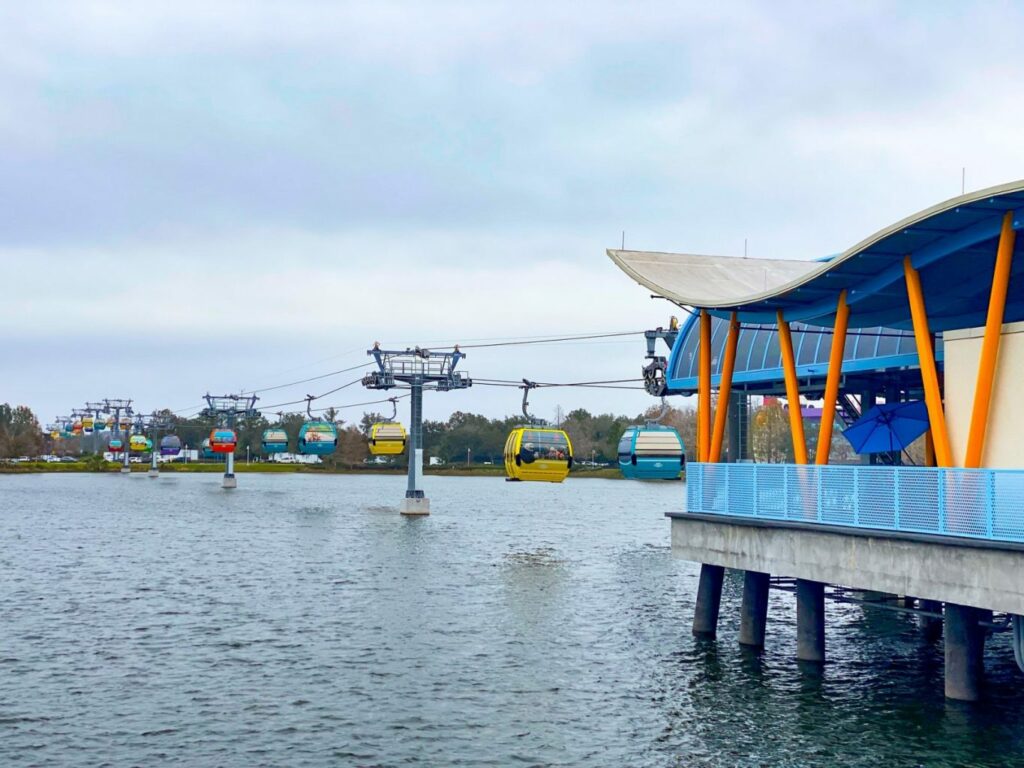 Cons of Disney Value Resorts
Distance
Transportation
Dining Options
No extras/luxury
While the Disney Value Resorts have so much to offer, it is hard to find the cons. However, like any good list, let's cover the few cons we have found.
First, distance: for the most part, the Disney Value Resorts are farthest away from the parks and Disney Springs. This can take a little more time out of your day going to and from the parks, and can change how you do your itinerary and may have to give yourself extra travel time to the parks for reservations.
Second, transportation: while free, since the resorts are further, it will take longer on Disney transportation. Also, only Pop Century and Art of Animation have access to the Skyline out of these hotels, and the Campsites have access to the ferryboat. This may be a factor in deciding what is the best Disney Value Resort for you.
Third, dining options: While we do love the food courts that are at the Value Resorts, and think the food is delicious there, the options are very limited. None of the resorts have sit-down restaurants, so if you're looking for variety, you'll have to leave your resort and head to the parks or Disney Springs. This can be frustrating after a long day, during bad weather, or when you want convenience.
Lastly, no extras/luxury: Even though you do receive most of the same perks as the Moderate and Deluxe resorts, the rooms and resorts aren't fancy. You don't get the late night extra hours like the Deluxe resorts do, as well as the rooms are also basic, while all the standard needs are met, there are not really any extras to create a luxury environment. Plus, the rooms tend to be smaller than the other levels of resorts. If not staying in a suite, this can be hard for bigger families.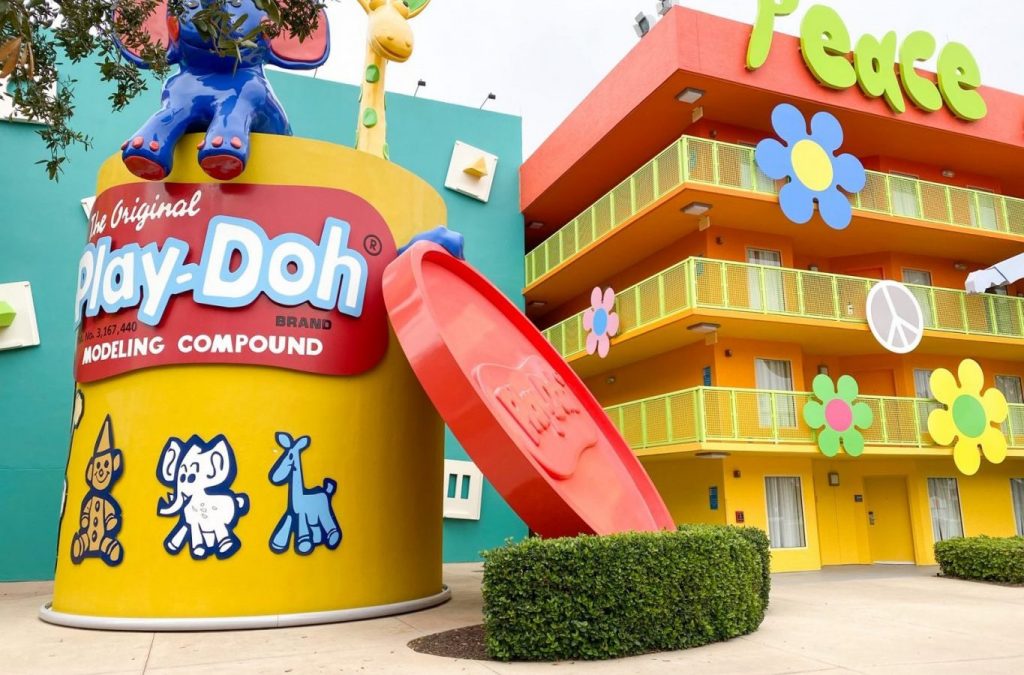 Best Disney Value Resorts Ranked
Art of Animation
On Average the Art of Animation is the most expensive on the Disney Value Resort list and is the only resort that offers interior hallway access. The 984 standard rooms are decorated with The Little Mermaid theming, while the 1120 family suites are decorated on theme with The Lion King, Cars, and Finding Nemo.
The Art of Animation also has the largest pool (Big Blue Pool) of all the resorts. The Art of Animation is perfect for the family who wants to be immersed in the animation of Disney and Pixar. Like walking into the Disney Vault, you get to experience the underwater enchantment The Little Mermaid to the desert of Radiator Springs.
Inside this four story resort, the lobby is decorated with larger than life sketches from the properties inspiration. The inside isn't the only Disney magic you will experience either, though! The outside features larger than life replicas and features of Simba and Squirt. Art of Animation leaves no detail stone unturned.
This resort could arguably be the answer to "what is the best Disney Value Resort?" Art of Animation offers beautiful theming, great suites, and the addition of the Skyliner station takes transportation to EPCOT and Hollywood Studios to a whole other level here.
Accommodations
The standard room has views of the courtyard, pool, and parking area. They sleep up to four adults and you can choose from two double beds or one king bed, depending on your needs.
The family suites have the same views, but can sleep up to six adults. All family suites from with 1 queen bed, 1 double bed, and 1 double size sleeper. All rooms come with the standard amenities including free Wi-Fi. In addition to this, the family suites come with two bathrooms and a kitchenette.
Amenities
This Disney Value Resort includes three dining options, Landscape of Flavors, a counter service restaurant that serves breakfast, lunch, and dinner. The Drop off Pool Bar is another amenity offered. And don't forget the Disney Resorts Pizza Delivery, which offers late night pizza delivery! Recreation includes the themed pools including the Big Blue Pool, which is the largest pool of all the Disney Value Resorts.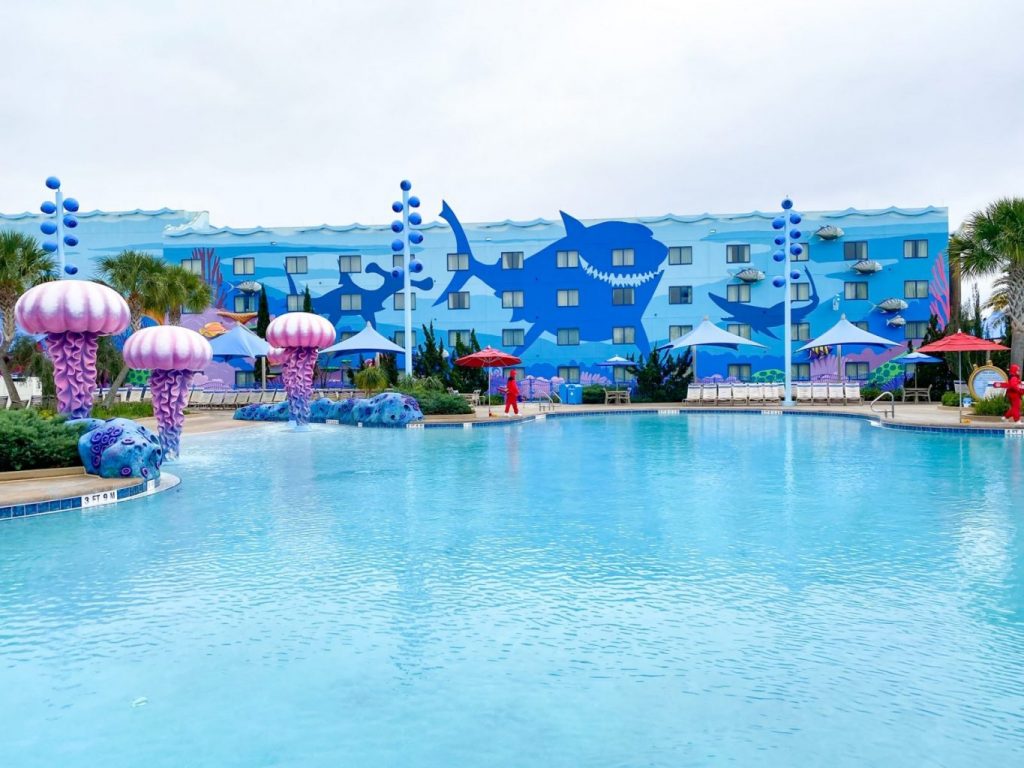 Pop Century Resort
Pop Century Resort is the second most expensive hotel on the Disney Value Resort list. At this resort, you will get to enjoy pop culture from the 1950's through the 1990's. If you are a child of any of these decades, or just a fan, you will be totally immersed and feeling the nostalgia when staying here.
This hotel will bring you back to the fashion, language, and toys of these eras gone by. If you are having a hard time choosing between Disney Value resorts, read our comparison between Art Of Animation Vs Pop Century to help you choose! Never be afraid to compare Disney Value resorts!
Pop Century resort is perfect for the family and park-goers who want to be taken back in time. Step back a few decades when here: back to the beginning of modernity with the first in-home TV's, or maybe even back in time to the invention of in-home internet access.
Each part of this resort is themed to an era gone by, so you will see Disney as it was in these decades. Say hello to characters from Mickey Mouse to Roger Rabbit.
This is another DisneyTripper favorite for best Disney Value Resorts. Pop Century has one of the best food courts, adorable and fun theming, and it's the cheapest resort on the Skyliner loop!
Accommodations
This Disney Value Resort has 2,880 rooms and no suites, all sleeping up to four adults. While there are no suites, there is an option of a standard room, a standard room with pool view, or a preferred room with a view of the courtyard/landscaping. Each room comes with 1 king bed or 1 queen bed and 1 queen sized table bed. All rooms also include the basic hairdryer, free wifi, in room safe, telephone, iron, coffee maker, and refrigerator.
Amenities
Pop Century Resort has three options to choose from for dining: Everything Pop, which serves breakfast, lunch, and dinner; Petal's Pool Bar; and Disney late night pizza delivery. A 1960's themed pool and a giant size foosball table round out the must sees at this resort!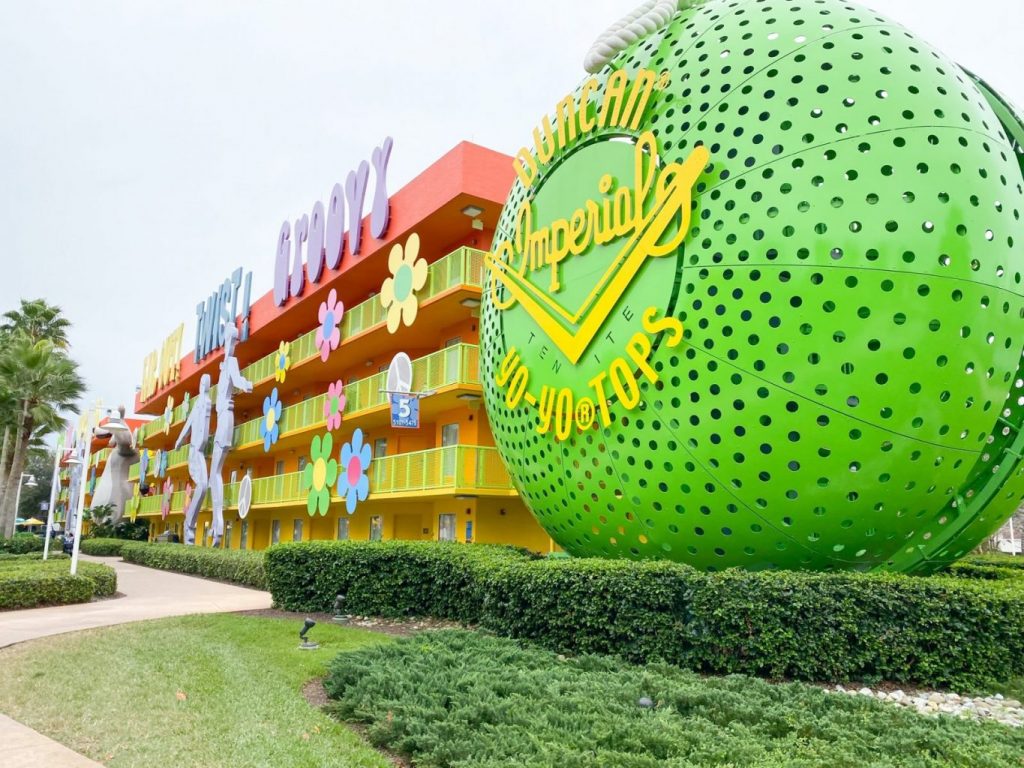 Disney All-Star Movies Resort
First on the list of the All-Star Disney Resorts, is Disney All-Star Movies. This resort is themed to Toy Story, Fantasia, and 101 Dalmatians. This is a great resort for a family with little ones as it includes a kiddie pool and kid-friendly food court. And if you are staying visiting Disney with Toddlers but also want to save some money, you should definitely check out this resort!
With all the theming of Toy Story being around, your little ones are sure to have an epic experience and create awesome memories. If you are a Disney traditionalist, this is the resort for you, too! it will take you back in time to Disney movie classics through each wing and each recreation.
All-Star Movies has cute theming, a great food court, and is overall very affordable for an immersive Disney hotel.
Accommodations
This All-Star Movie resort has 1,920 classically themed standard rooms and no suites, all sleeping up to four adults. While there are no suites, each room comes with 1 king bed or 1 queen bed and 1 queen sized table bed. All rooms also include the basic hairdryer, free wi-fi, in room safe, telephone, iron, coffee maker, and refrigerator. Are you sensing some trends between Disney Value Resorts yet in terms of their standard rooms??
Amenities
All-Star Movie Resort is the perfect resort to enjoy movies under the stars. Located right next to the food court, there is the Reel Spot. Right here you can watch complimentary Disney movies outside at night on select days. Also, let's talk about the food court! With different meal stations to choose from, you can get cinema themed food like pizza, pasta, or bakery treats for breakfast, lunch and dinner.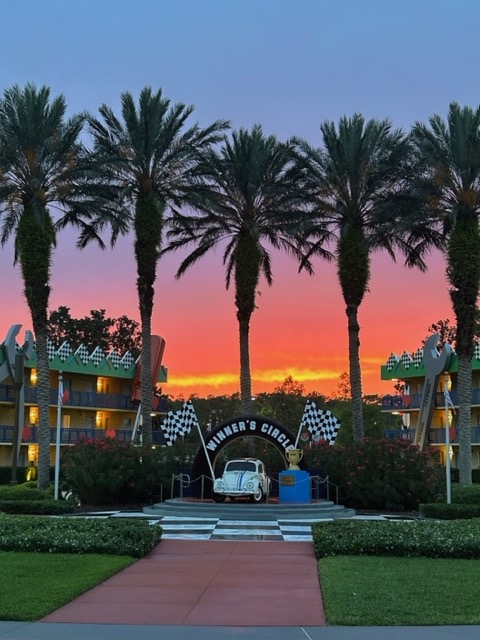 Disney All-Star Music Resort
Next on the list of the All-Star Disney Resorts, is Disney All-Star Music. If you are a fan of music, this is the resort for you. This resort is themed around rock and roll, jazz, and Broadway. The All-Star Music Resort is one of the least Disney inspired resorts, in all honesty. But that can be okay too: not everything has to have Disney theming to still have some Disney Magic!
However, there are definite touches of Disney characters in this resort, including the Three Caballeros fountain at the pool! Overall, this resort is definitely more music inspired with touches of Disney. That doesn't detract from its appeal at all. We promise this one will not disappoint. And again, you cannot go wrong– compare Disney Value Resorts and decide which is best for you!
This is one of the best Disney Value Resorts because of the family suites here! They offer a little more space for not a lot of money, and that's great for larger families on a budget.
Accommodations
This All-Star Music resort has 1,604 musically themed standard rooms and 260 family suites. The standard room sleeps up to four adults in two double beds. The family suites sleep up to six adults with 1 queen bed, and 2 queen pull-down beds. All rooms come with the standard in room amenities and are basic with colorful and tasteful decoration.
Amenities
All-Star Music Resort has a guitar shaped pool! You heard right, a guitar shaped pool for the whole family to enjoy. Dining includes the late-night pizza delivery, the Singing Spirits Pool Bar, and the Intermission Food Court which offers many meal options, including some grab 'n' go items. These options make it easy if you want to just grab something and take it back to the room after a long, fun day at the park.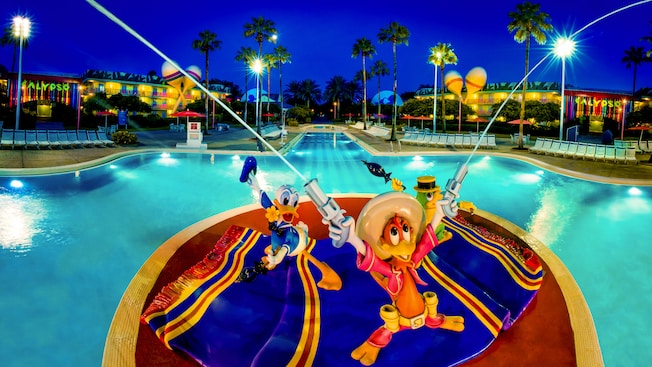 Disney All-Star Sports
Last on the list of the All-Star Disney Resorts, is Disney All-Star Sports. If sports are your thing, this is the resort for you. However, if you are into the Disney theme like us, then this is probably not the resort for you. This is one of least Disney-ish resorts in appearance and theme.
Instead, this hotel focuses on baseball, football, basketball, surfing, and tennis. You can see influences of Disney and characters throughout, so Disney is not altogether absent, but for the same price the other two All-Star Disney resorts, those two options offer more by way of Disney theme if that is something you want or need!
Since the theming here isn't as great as the other Disney Value Resorts, it ranks a little lower on the list. There's nothing wrong with All-Star Sports, but it's not as cute as Movies or Music, and doesn't offer any extras like suites or the Skyliner.
Accommodations
This All-Star Sports resort has 1,920 sports themed standard rooms and no family suites. The standard room sleeps up to four adults in two double beds. All rooms come with the standard in room amenities and are similar to the All-Star Music décor: basic with colorful and tasteful decoration.
Amenities
All-Star Sports Resort has a surf board themed pool and a pool shaped like a baseball diamond. Ideal for a sports enthusiast and less so for the Disney enthusiast, this resort is good for a family that enjoys the athletic side of life. Dining includes the standard late night pizza delivery, the Grandstand Spirits Pool Bar, and the End Zone Food Court, which offer a many meal options. You may want to check out their smoothies and gelato here :).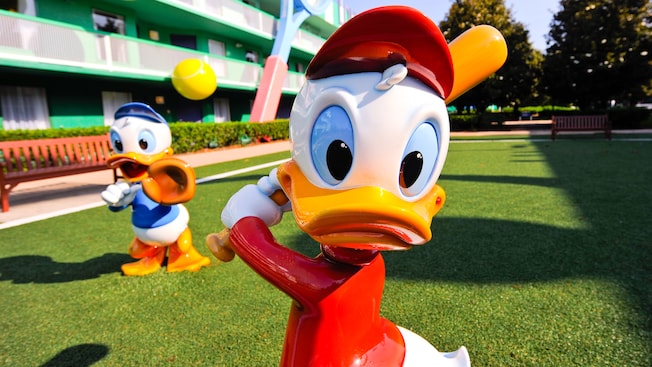 Campsites at Disney's Fort Wilderness
Last on our list for Disney Value Resorts is the Campsites at Fort Wilderness. This particular resort is for the modern glamper. While these campgrounds offer cabins, we will specifically be focusing on the actual campsites.
Situated in the American frontier, many a wild animal roam including, deer, ducks, armadillos, and rabbits. This resort is 750 acres if forest with the charm of Disney. And for more information on these campgrounds and campsites and cabins, check out our article on the Guide to Camping at Fort Wilderness!
This is at the bottom of our list of best Disney Value Resorts because it's not a great option for anyone who doesn't love camping. There are better, more comfortable Value Resorts for those of us that aren't campers and wilderness lovers – not to mention, Fort Wilderness itself has some better accommodations.
Accommodations
You can "tent" camp or park an RV at this site. While you are immersed in the Disney outdoors, you are glamping with modern amenities, such as electricity and running water! These are available to the campers. That said, the campsites are excellently maintained and offer a set up tent for you to move right into.
There are also Comfort Stations which offer restrooms and private shower stalls. But make sure to bring your own toiletries and towels. There is also available self-service laundry, which requires credit card payment. This one is last on our list primarily because of the type of resort it is. Very self-serve and very little Disney theme, but do not let that deter you if you want to camp.
Amenities
Oh there are amenities here too! This specific Disney Value Resort is a pet friendly resort, so you can bring Spot along on this trip. You also have the option to rent golf carts to traverse the vast resort.
In addition, this is the only value resort that you can take a ferryboat to and from the parks, adding to the magical ambiance of your roughing it at the resort. And to add to all that, there are also options to canoe, horseback ride, learn archery, or swim at the Meadow Swimmin' Pool with waterslide. Talk about a full experience!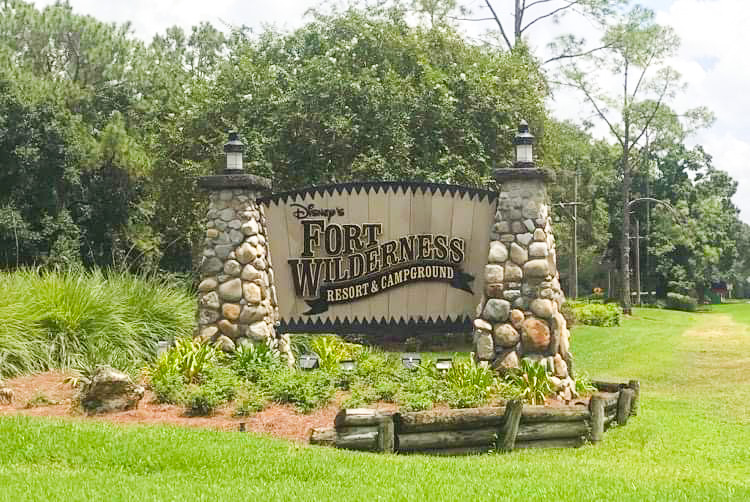 That sums up our Best Disney Value Resorts. We hope you enjoyed reading about the best and worst Disney Value Resorts and that we answered some of your questions. Please let us know in the comments which one you decided on and why.
Pin this post: