While the Epcot Festival Of The Arts may not be as famous as the Festival Of The Holidays or the all-important Food And Wine Festival, it is hands-down my favorite event at Epcot.
It is lesser-known and you won't compete with hordes of people when experiencing this event. The Epcot International Festival Of The Arts runs from January 17 to February 24, 2020 at Walt Disney World.
Last year, I returned multiple times and it was truly fantastic. First, I often don't know or care for the performers at the other Epcot festivals and am not familiar with their work.
The Festival Of The Arts features broadway stars, some of whom I've followed for over 10 years. As a Broadway buff, this was a very exciting time and I highly recommend it!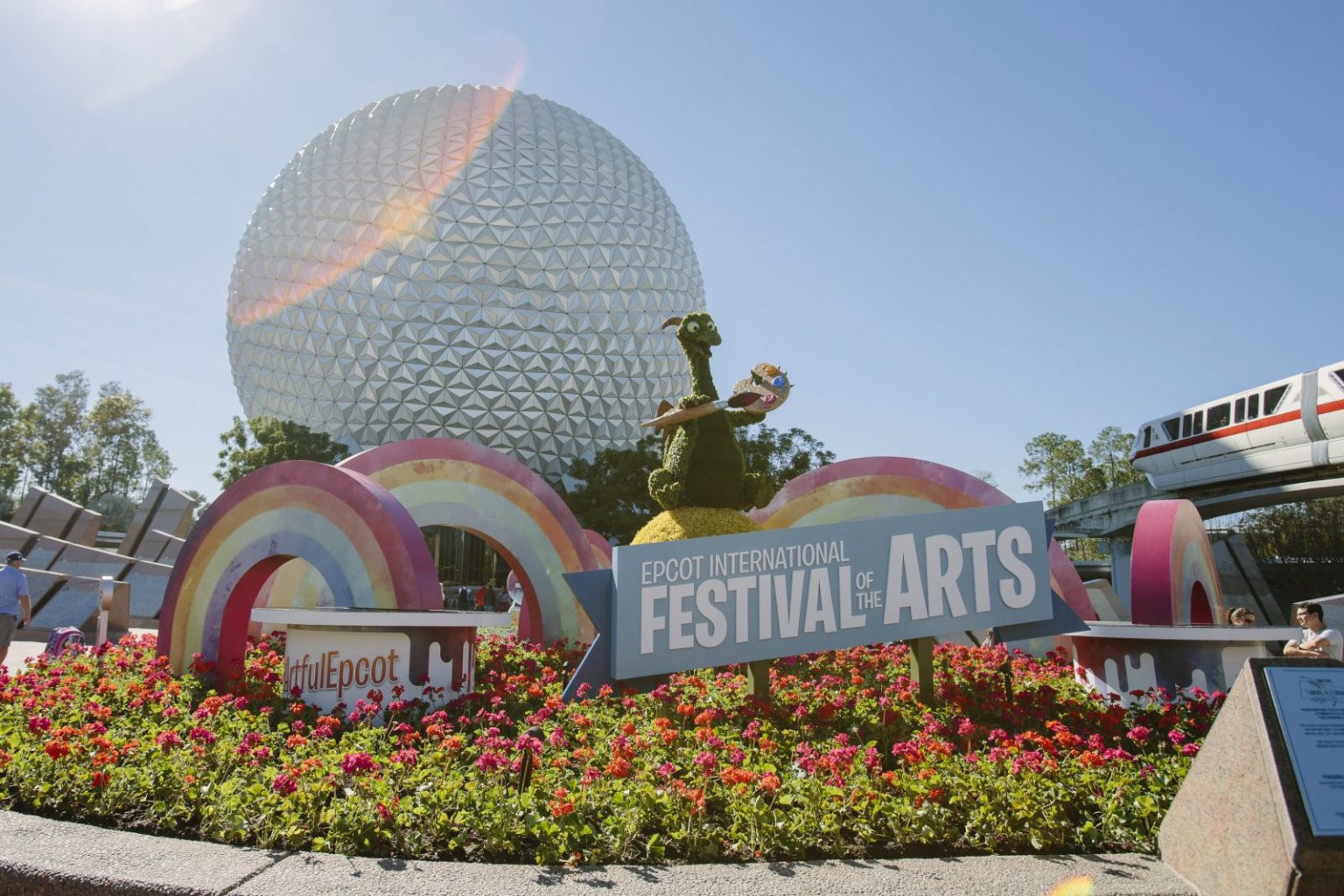 The Ultimate Guide To The 2020 Epcot Festival Of The Arts
What Is The Epcot Festival Of The Arts?
The Epcot Festival Of The Arts is a symphony of sites and sounds all around Epcot! It is set in Jan-Feb which is the nicest time of year in Florida so you are in for a real treat. Unlike other festivals at Epcot where you have to battle the heat or rain, you are pretty much in the clear!
I recommend wearing a sweater or long-sleeve shirt that you can take off in layers as the day progresses.
Many Disney lovers criticized the announcement of the Festival Of The Arts because it felt like Disney was trying to make Epcot into a 24/7/365 festival. Now, Disney isn't stupid, this is exactly what they are trying to do as there is hardly a moment Epcot is without a festival these days.
That being said, this is a new addition that you will totally LOVE! It is unique and different and there are so many other things to do and see besides food and drinks. While eating may be the center of other festivals at Epcot, it is a prop or addition to all the fun that the Epcot Festival Of The Arts brings.
This festival expertly balances entertainment with education as there are various workshops and roaming performers in every area of the park. Even areas of the park that you may never consider to visit are filled with chalk artists, photo spots and more.
Here are some things you will get to experience at the Epcot Festival Of The Arts:
Artful photo booths
Artist And Animator appearances
Chalk Art along the walkways
Community arts musical showcase
Cute merchandise
Culinary Arts Food booths
Destinations Discovered Tour
Disney on Broadway Concerts
Figment's Brush with the Masters Scavenger Hunt
Gallery exhibits
Interactive mural
Living statues
Workshops and seminars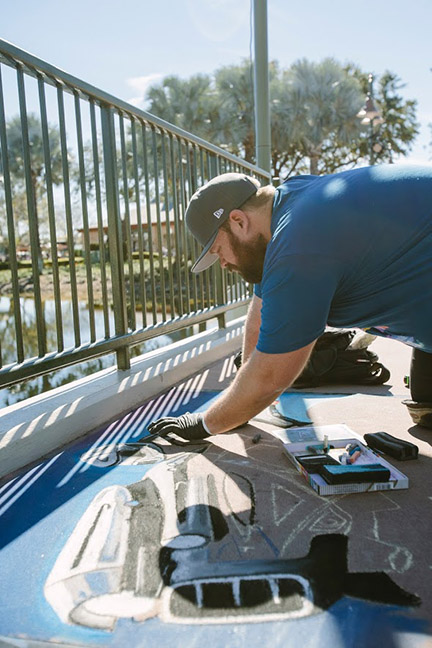 New Events At The Epcot Festival Of The Arts
In case you didn't know, Epcot is undergoing massive changes for a few years and some of those changes will come to fruition in early 2020! The first will be three new movies around Epcot
First, we will have a Beauty And The Beast Sing-Along in the France Pavilion. It will be in the same theatre where Impressions de France was located.
I tried to ask a cast member if Impressions de France was coming back and she had a funny look on her face so at this time I cannot confirm or deny if they will have the same older movie or if it will be replaced with a newer one or gone altogether.
Next, the Canada Pavilion will be getting a new Circle-Vision movie with new stories and new visuals. I am really excited for this one as I have traveled Canada extensively and I can't wait for an updated movie!
Finally, after many years of hosting nothing the Land Pavilion will be debuting "Awesome Planet" which will showcase stunning visuals from Earth. I am looking forward to this and am excited that there will be a new activity in the Land Pavilion to discover!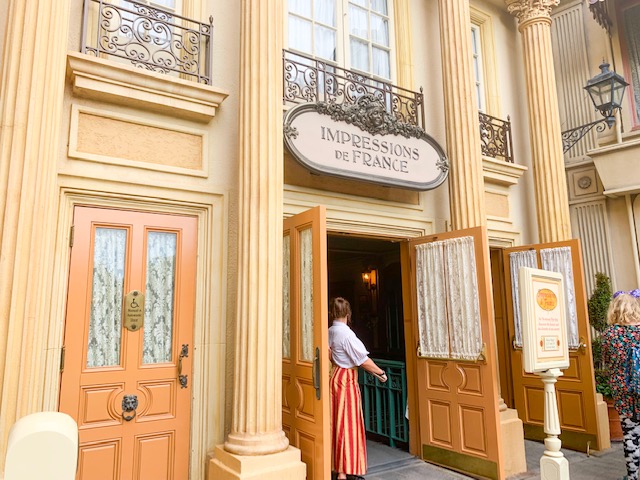 Culinary Arts The Epcot International Festival Of The Arts
Like all of the other events at Epcot, the Festival Of The Arts will feature food booths all around the World Showcase. I actually really enjoyed these food booths and the portions seem larger than those of the Food And Wine Festival at Epcot.
These booths keep with the unique artistic theme of the festival and offer some delightful bites! The 2020 Festival Menus are not yet out yet but I will update immediately when they become available to the public!
The exclusive Food Studios around the World Showcase are just a small part of the culinary offerings! There are also seminars and workshops that you can attend [often for an added cost] with professional chefs and famous people in the kitchen industry!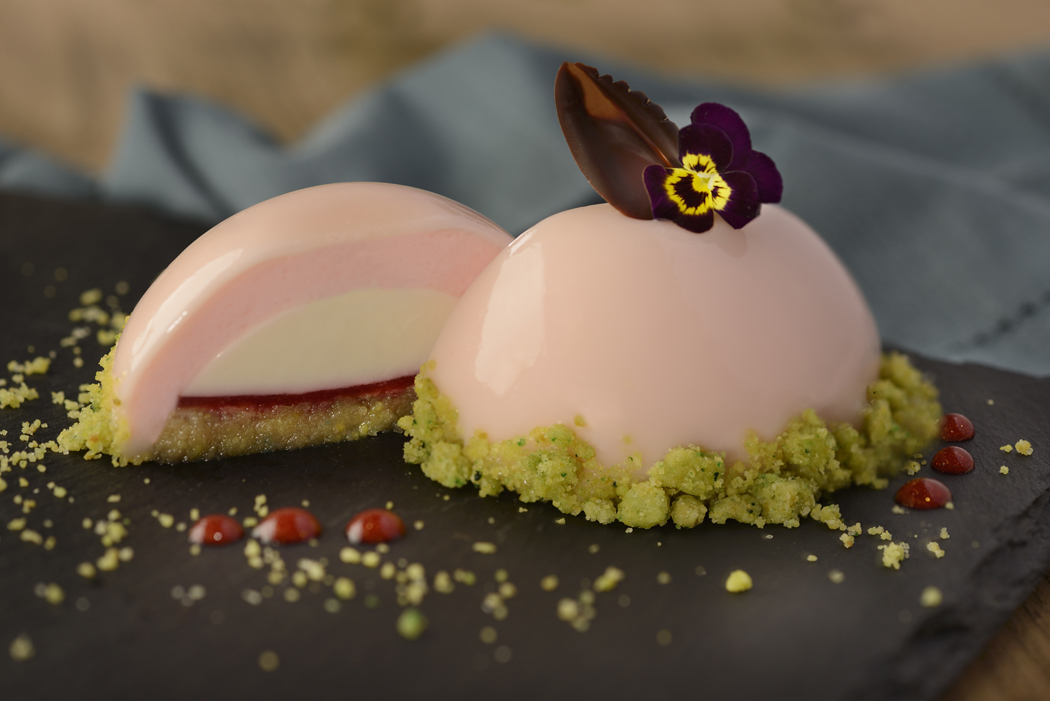 The Performing Arts At Epcot
Disney On Broadway Concert Series
This is my favorite theatrical event at Epcot! The 2020 Disney On Broadway Concert Series will have shows at 5:30 Pm, 6:45 Pm and 8 Pm every day at the American Garden Theatre. You get a chance to see fantastic Broadway performers and they sound even better live than they do on CD!
Some of these performers I have followed for years! Last year, I loved Gavin Creel and he was the original Bert in the Mary Poppins show on broadway! He was truly fantastic.
Please understand that these are NOT the entire Broadway shows of say, The Little Mermaid. Instead, they are the original cast members with samplings of songs they have sung during their time with Disney On Broadway. I just want to make sure that nobody shows up expecting to see everyone in full performance costume and makeup!
The 2020 Disney On Broadway Performers Are:
Kissy Simmons and Alton Fitzgerald White (Lion King)
January 17
January 20 through 21
January 24
Heidi Blickenstaff and Gavin Lee (The Little Mermaid And Mary Poppins)
January 18 through 19
January 22 through 23
Kissy Simmons, Heidi Blickenstaff, Alton Fitzgerald White and Gavin Lee (The Lion King, Little Mermaid, and Mary Poppins)
Kara Lindsay and Kevin Massey (Tarzan And Newsies)
January 26
January 28 through 29
February 1 through 2
February 5 through 6
TBD
January 27
January 30 through 31
February 3 through 4
February 7 through 8
Kara Lindsay, Kevin Massey and TBD (Newsies And Tarzan)
Ashley Brown and Josh Strickland (Mary Poppins And Tarzan)
February 10
February 12 through 13
February 18 through 19
February 22 through 23
TBD
February 11
February 14 through 17
February 20 through 21
Ashley Brown, Josh Strickland and TBD (Mary Poppins And Tarzan)
Disney On Broadway Concert Series Dining Packages
Although I wouldn't exactly consider Disney On Broadway to be a busy concert series, you may still want to indulge in the dining package. The first few rows of the theatre of reserved for those with the dining package for Epcot Festival Of The Arts.
I do think that this Dining Package for the concerts is more useful for very busy events such as the Candlelight Processional at Epcot in December when people are vying for a spot to see Neil Patrick Harris.
Last year I sat in the very first row and literally walked in moments before the show started and it was fabulous. If you are a Broadway buff then this may be for you, otherwise, I would recommend skipping as you won't really need to save seats!
Prices and participating restaurants for the Disney On Broadway dining packages are:
Biergarten Restaurant
Germany Pavilion
Lunch: $57 for adults; $32 for kids
Dinner: $57 for adults; $32 for kids
Coral Reef Restaurant
The Living Seas Pavilion
Lunch: $69 for adults; $22 for kids
Dinner: $69 for adults; $22 for kids
The Garden Grill Restaurant
The Land Pavilion
Breakfast: $52 for adults; $31 for kids
Lunch: $65 for adults; $39 for kids
Dinner: $65 for adults; $39 for kids
Rose & Crown Pub & Dining Room
United Kingdom Pavilion
Lunch: $57 for adults; $22 for kids
Dinner: $57 for adults; $22 for kids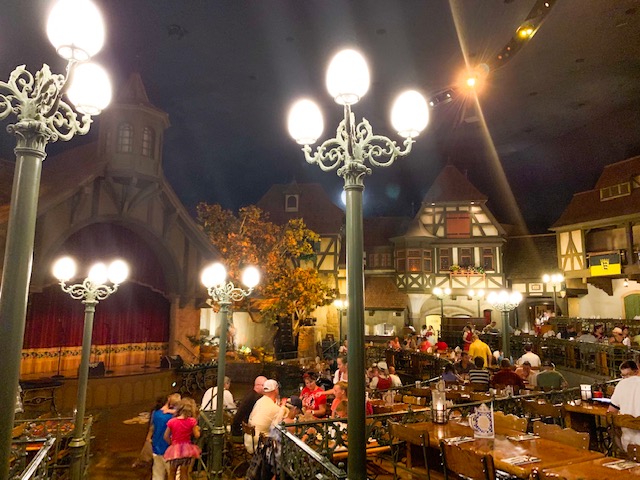 Disney Characters Off The Page At Epcot
This is such a fun activity as you get to see your favorite Disney characters but also see their drawn portraits nearby. Make sure to check your guide to see the times that each character will be out around the Epcot Festival Of The Arts so you can see those you are most interested in visiting with!
Living Art At Epcot
The people are the art for the Epcot Festival Of The Arts! Their fabulous talents can be seen throughout the entire event. From acrobats and high school bands to chalk artists and performing artists, there is truly something for everyone.
I love the chalk art that is along the bridge to the World Showcase. I have a friend that does chalk art and this part of the event always reminds me of her. You can see how the art on the sidewalk progresses throughout the event as more artists add their own touch!
Below are some of the different acts you can see all around the Epcot Festival Of The Arts!
Art Defying Gravity
Enjoy the spectacle of thrilling acts of strength—defying gravity and imagination.
Days: Sunday through Saturday
Disney Performing Arts Showcases
Tap your toes as top high school bands perform jazz and pop music.
Days: Sunday through Saturday
Epcot Living Statues
Delight as statues come to life right before your eyes.
Days: Sunday through Saturday
Visual Art in Performance
Watch in wonder as a guest visual artist paints favorite Disney characters—images magically appear in minutes during this fun, must-see show!
Days: Fridays through Mondays
The Visual Arts At Epcot Festival Of The Arts
The visuals arts section of this Epcot festival is really immersive and unique! You will have the chance to actually be in the art yourself. You will also have a chance to grow your own artistic skills or help your budding artist shine!
Photo Opportunities
First, there are hysterical photo opportunities all around the park. You can stand inside famous paintings in Mexico, Italy, America, France, and the United Kingdom all around the World Showcase. These are paintings that you may recognize from very famous works in history.
The best part? Behind each painting, Disney has tips on how you should pose for maximum impact. Now, of course, you can pose however you want, but I think it is quite hysterical to try and pose the way that Epcot Cast Members thought you should per the tips!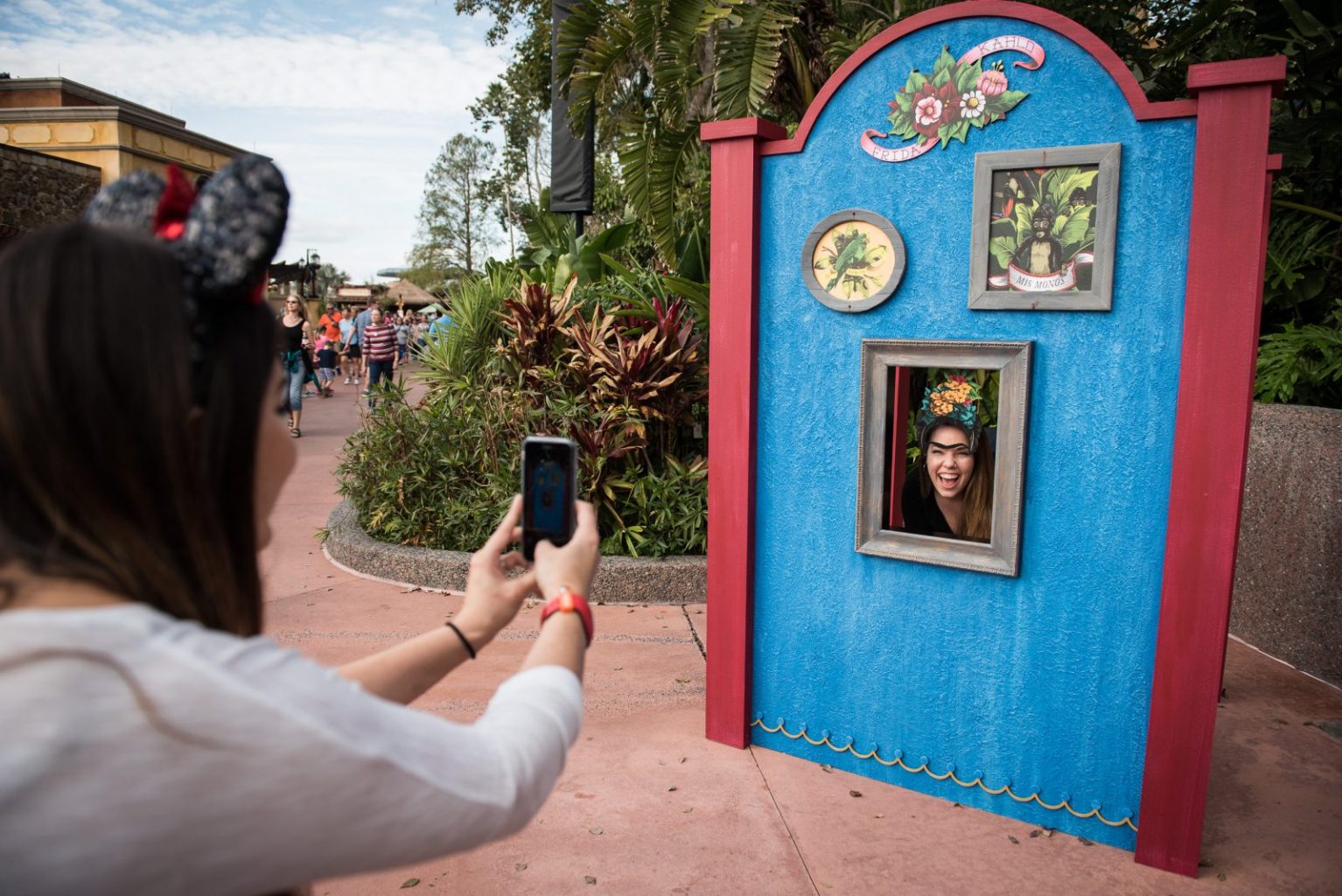 Animation Academy
If you want to learn from master animation artists, this is the event for you! This workshop used to be at Hollywood Studios and some of you may remember it. It was closed but has since been reinvented for the Epcot Festival Of The Arts!
The workshops teach you how to draw a Disney Character and are truly fantastic. The classes are short and move at a speedy pace. If you want to get a good space, we recommend getting in line at least 20-40 minutes before it starts. Sometimes sessions can fill up quickly!
At the end of the day, you will get to bring home a [hopefully] decent piece of art from Disney that you drew yourself! This event is located where the Festival Of Arts Headquarters are and if you can't find it, simply ask an Epcot Cast Member for help!
Hands-On Wall Mural
This is one of the more unique things to do at the Epcot Festival Of The Arts. You actually get the chance to draw on a wall at Epcot. I know, it is totally random but also totally fun. It allows you to let out your inner graffiti artist at Walt Disney World!
This is a paint-by-numbers of an epic scale. Simply drop by and grab paint and fill in the squares that match the color that you are holding! It is great fun and does get filled up quickly. Don't worry, if you are afraid that it will be filled up! Disney adds new canvases on a regular basis so everyone gets a chance to play!
Figment's Brush With Masters Scavenger Hunt
This is one of the more unique and fun things to do with kids during Epcot's Festival Of The Arts! Your family will join Figment on a scavenger hunt fit for an artist all around the World Showcase. You will purchase a map and stickers when you arrive at Epcot. The places you can purchase these from include Pin Central, Disney Traders, and World Traveler at International Gateway. If you have trouble finding them, simply ask a Cast Member for help!
Maps are $6.99 plus tax and you can snag them while supplies last. Once you have your map, make your way around the Epcot World Showcase and look for Figment. Once you find them, put a sticker that coordinates with that location on your map.
Once you complete the task and fill in all the stickers from the Epcot World Showcase, head to Disney Traders or World Traveler and exchange it for a festive "Thank You" surprise from Figment. This is a cute and fun way to keep the younger kids busy or a great way for older guests to join in the fun when they have been to Epcot many times and want to try something new!
Workshops At The Epcot Festival Of The Arts
Epcot hosts interactive workshops and learning experiences throughout the weekends, running from Friday until Monday around 1:30pm to 2:45pm. These are for an additional fee but are often quite unique and popular. They are located in the Odyssey Festival Showplace which is a giant building that holds all the pertinent information about the festivals at Epcot.
The workshops at the Epcot Festival Of The Arts run for $39 per person, unless otherwise notated and are well-received, especially for this event. Who doesn't like to get creative?
These workshops include things such as Ink & Paint animation where attendees can learn 2D Cel Animation techniques and then go on to paint their own Ink And Paint Cell with a Disney artist. This is just one of the many workshops that can be found at the Epcot Festival Of The Arts. They include watercolor, paper crafting, floral arranging, mixed media, calligraphy, painting, animation and more!
As I said above, the Festival Of The Arts is truly my favorite event at Epcot and is quite fantastic for the whole family!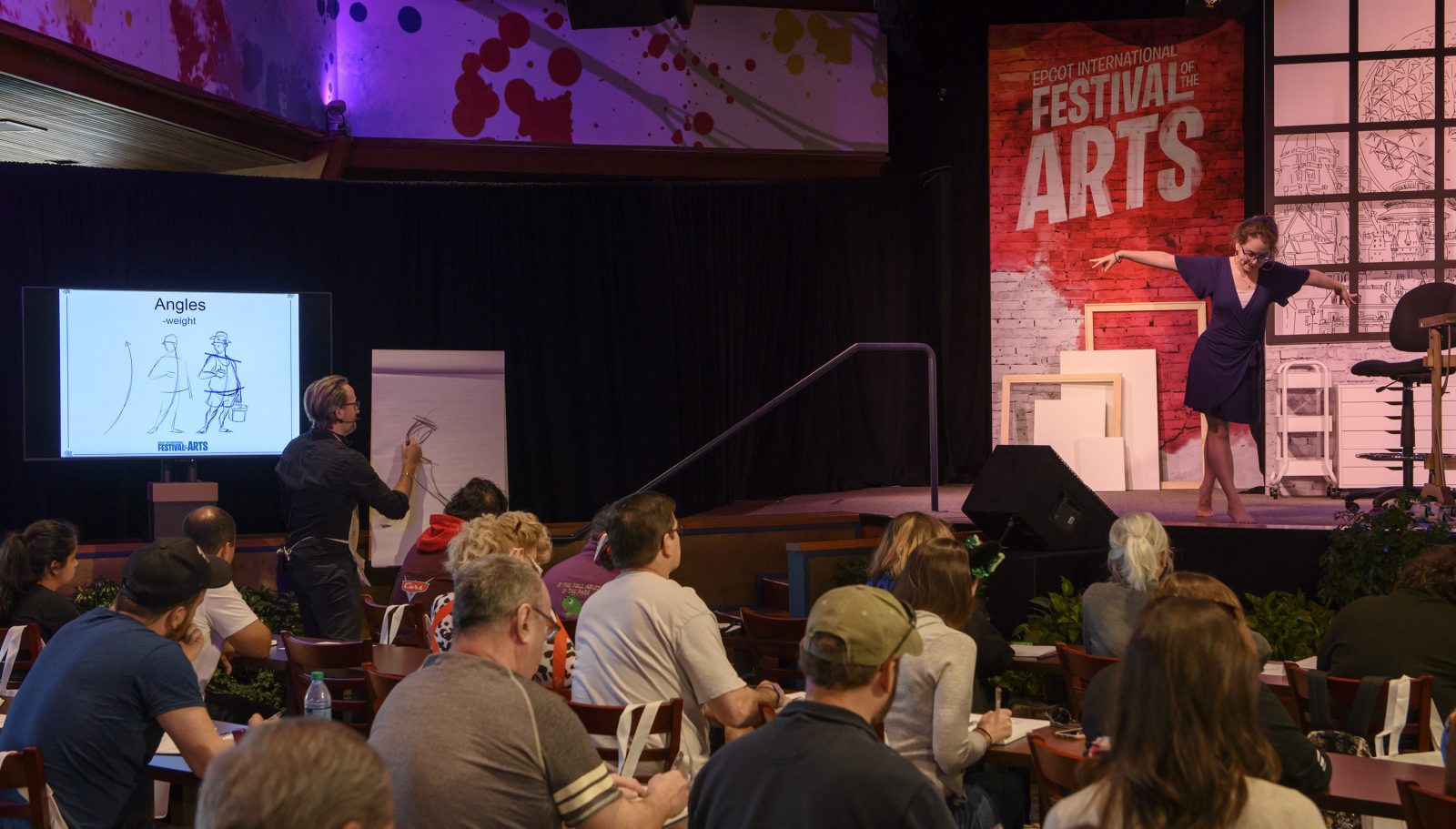 Quick Tips For The Festival Of The Arts At Epcot
There are a few things to know when planning your trip to Epcot during the Festival Of The ARts that will make your experience better. We break them down below so that you have a fun and fantastic trip during this lovely time of year!
The Epcot Festival Passport Is Your New BFF
When you arrive at Epcot, make sure to pick up a copy of the Epcot Festival Of The Arts booklet or passport. This is your guide to everything you need to know about Epcot Festival Of the Arts and includes a LOT of helpful information. It is totally FREE and includes everything! The best part? You can keep track of the menus at the food booths and the showtimes around the park for the festival!
Understand That Crowds May Vary When Visiting Epcot In Winter
Luckily January and February at Epcot are pretty easy times of the year to visit! They aren't too crowded but either way, you will still want to see if you will be visiting on a lite or moderate crowd day! Check out our Disney Crowd Calendar to get a feel of just how busy the days you are considering going are going to be.
Sometimes, I have been to this festival and it has been so devoid of people at 8pm that it feels like a ghost town! And sometimes I have been and it felt quite packed! After all, winter is the peak time for Floridians to get out and about. Checking the crowd calendar in advance will really help you figure out what to expect when visiting!
Dress In Layers Because The Weather May Change
The weather in Florida during this time of year is fabulous! It is our favorite time to be out and about! That being said, it can range from being downright cold in the 40-50's F to warmer. Some people come to Florida during the winter and swim and don't care. Others are colder and still need to dress accordingly because 40 degrees is 40 degrees!
The best way to prepare for winter in Florida is to check the weather leading up to your trip. It may be unseasonably cold or it may be very warm. Either way, you are going to want to dress in layers for this Epcot festival. This means wearing a light jacket or long sleeve shirt earlier in the day and then taking off layers as the day warms up.
Once the sun goes down, it usually gets chilly again and you can put your layers right back on! Hopefully, you will get to enjoy some of Florida's fabulous chilly weather to make your experience at Disney even better!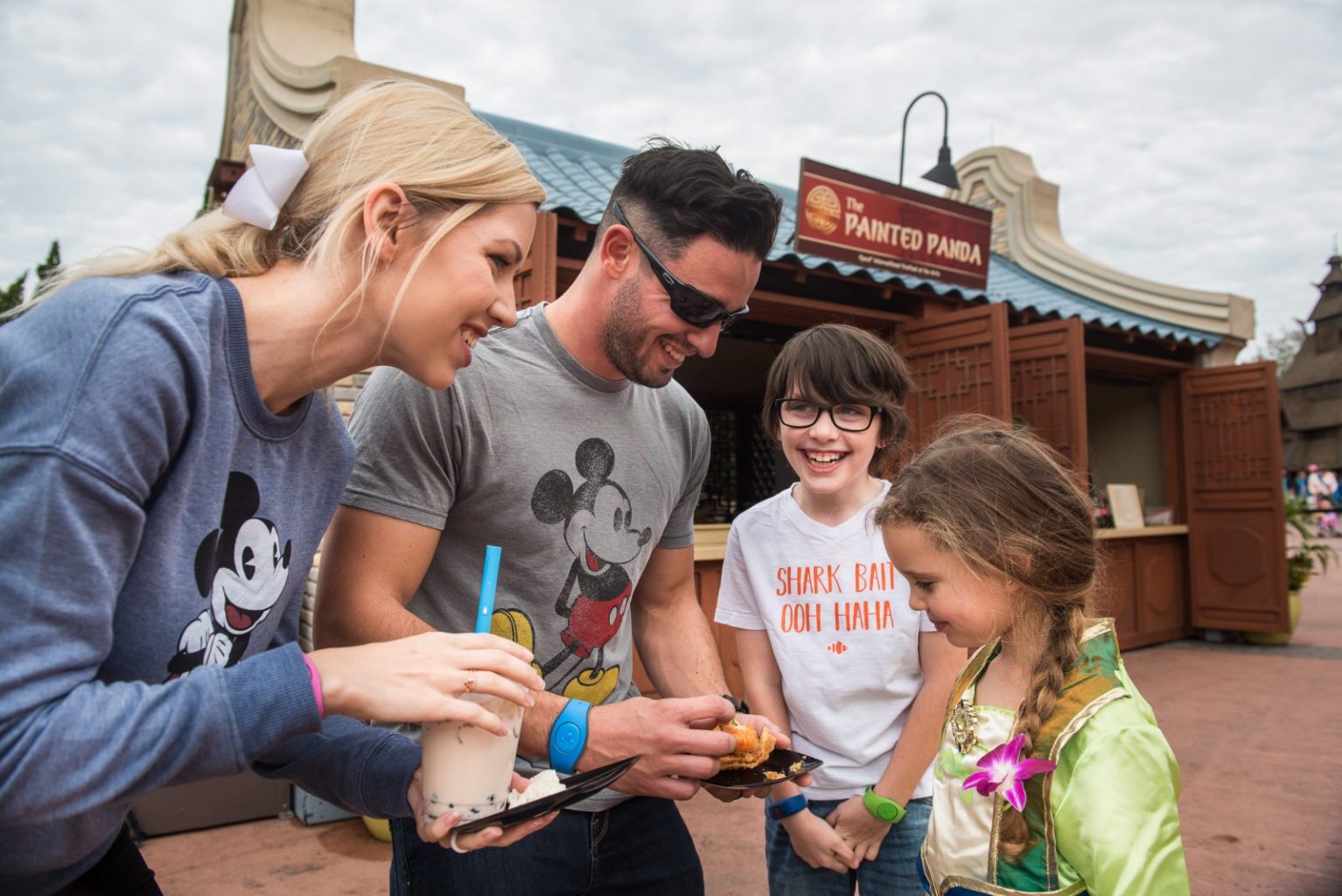 I do hope you enjoy the International Festival Of The Arts! It is a fantastic event and I know you are going to enjoy it as much as I do. Keep your hopes and expectations up and you will truly be surprised.
Planning your Walt Disney World vacation? Discover Where To Eat At Disney World by reading our restaurant reviews and suggestions. Next, check out our Disney World Crowd Calendar to see the best time of year to go to Disney and our other Disney Trip Planning Tools including Every Official Map At Walt Disney World to use when planning your trip! Finally, find out What To Wear And Pack For Disney World so that you are perfectly prepared!