It's that time of year – time to find the perfect Disney Halloween costumes for you and your creepy crew to rock this Halloween! There are so many cute and fun options to choose from, and there are Disney characters that all ages will love to dress up as. The whole family will have a blast dressing up as their favorites this year!
But where to find the best Disney Halloween costumes? And how to make sure your whole group is decked out in only the best Disney costumes? You follow along with us, of course! We've complied the ultimate list of the best Disney Halloween costumes for you, your friends, and your family.
Best Disney Halloween Costumes for Women
The Sanderson Sisters
A great costume idea that continues to be popular year after year is the Sanderson Sisters from "Hocus Pocus." Whether you dress as Winnie, Mary, or Sarah, these costumes are a hit! You can have so much fun with the hair, wigs, and makeup for these enchanting characters, as well as it's an obvious choice for a trio of Disney-loving women!
This magical trio is the quintessential Halloween costume for women, and we can't imagine a cuter way to dress up with two of your best friends and run "amuck" on Halloween!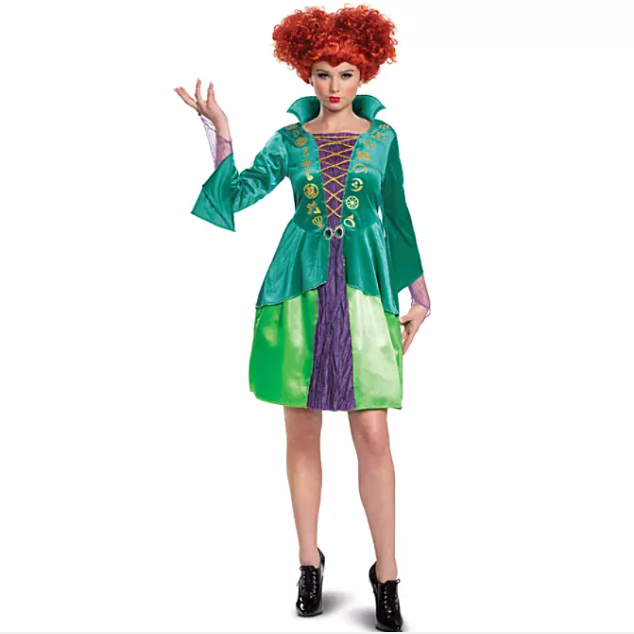 Maleficent
With the fairly recent release of the sequel in the live-action Maleficent movie, we know that this iconic villain will be a popular choice with women again this year. Maleficent is a striking choice for a Disney Halloween costume for women and is one of the best villains you can dress up as. It makes for such a fun and powerful look, and you can either dress as the original Maleficent from "Sleeping Beauty," or have a little more modern fun and dress like the Angelina Jolie version.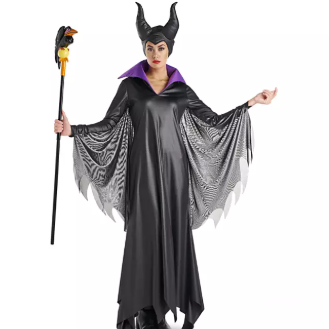 Minnie Mouse
Dressing up as Minnie Mouse is fun no matter your age! Who doesn't love this adorable original? The fun flirty take on Minnie Mouse that is available on ShopDisney incorporates a tutu and the cutest ears – complete with bows! This Disney Halloween costume for women is such a great choice for those looking for a traditional, girly costume. Especially if you can find a Mickey to dress up with you!
Rey
Rey is such a strong female character from the newer "Star Wars" films, and we couldn't exclude her from our list of best Disney Halloween costumes for women! There are some great costumes out there based off of her outfit from "Rise of Skywalker," and Etsy has some of the best we have seen! With this Rey costume, you will look just like our favorite female Jedi.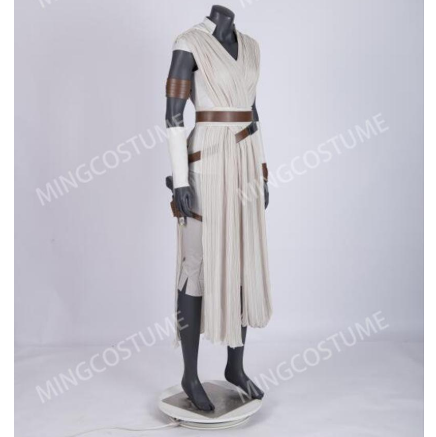 Schuyler Sisters
While technically not original Disney characters, the addition of the musical "Hamilton" to the Disney+ streaming service has made the Schuyler Sisters honorable Disney characters in our book! Dressing as one of these iconic and historical women would make for a great costume, especially if you're looking for another group costume idea. These colonial-style dresses are available in so many colors, making them great choices for dressing up as your favorite Schuyler Sister and being the belle of the ball this Halloween!
Best Disney Halloween Costumes for Men
Mandalorian
A list of the best Disney Halloween costumes for men wouldn't be complete without everyone's favorite galactic bounty hunter – the Mandalorian, or "Mando." This Mandalorian costume is great for those who love "Star Wars," or for the guy who had to binge-watch the show when it came out. Plus, we think this is the ultimate cool guy costume for the year!
Marvel/Avengers
Most men wanted to grow up to be superheroes, and dressing up as one for Halloween gives any guy that option! Superheroes remain a popular costume for all ages, and adult men still like to dress as Spiderman, Black Panther, or their favorite Avengers character. There are so many to choose from, and Marvel characters make for a great choice when it comes to group costumes as well for Disney Halloween costumes!
Mickey Mouse
We couldn't make this list without including the main mouse himself! Dressing as Mickey Mouse is an easy costume for men, and could use these accessories along with a black shirt and some red bottoms! The iconic original cartoon character is always a great choice, especially if you can find a Minnie to dress up with you!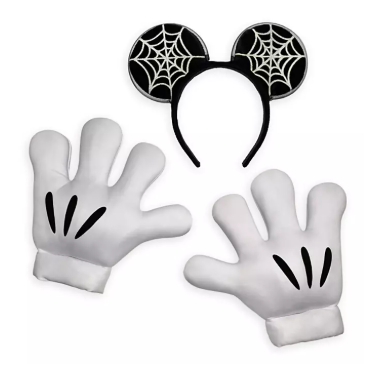 Alexander Hamilton
Just like the Schuyler Sisters, dressing up as Alexander Hamilton or another founding father is a great addition to this list of Disney Halloween costumes. These colonial-style men's costumes are great whether you are dressing up as Hamilton himself, or choose to be another of the historical characters from the musical. Again, this is such a great choice for a big group of Disney Halloween costumes too!
Best Disney Halloween Costumes for Kids
Moana
Kids have really enjoyed both the story and songs from "Moana," and dressing up as her is a great choice for kids this year! This Moana costume is so adorable too and will make any little kid feel like they are going on their own ocean adventure.
Star Wars
There are so many "Star Wars" characters to choose from for the whole family, and there are so many cute options for kids to dress up as too! Little ones will look adorable dressed as Leia, Darth Vader, Stormtroopers, and, of course, BB-8!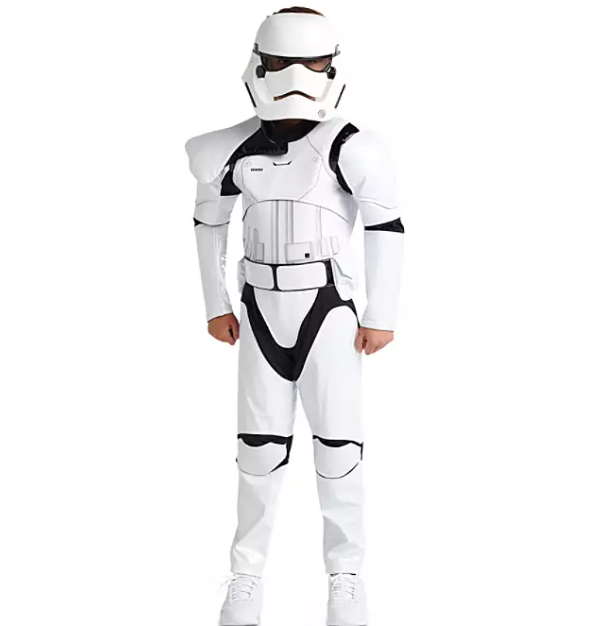 Princesses
Little kids love to play dress-up, and what's better than dressing as a princess? They love to dress as their favorite fairytale princess, and the possibilities are endless when it comes to Disney Princess Halloween costumes for kids. There are so many princesses to choose from like Cinderella, Jasmine, Belle, Tiana, Snow White, Ariel, and more!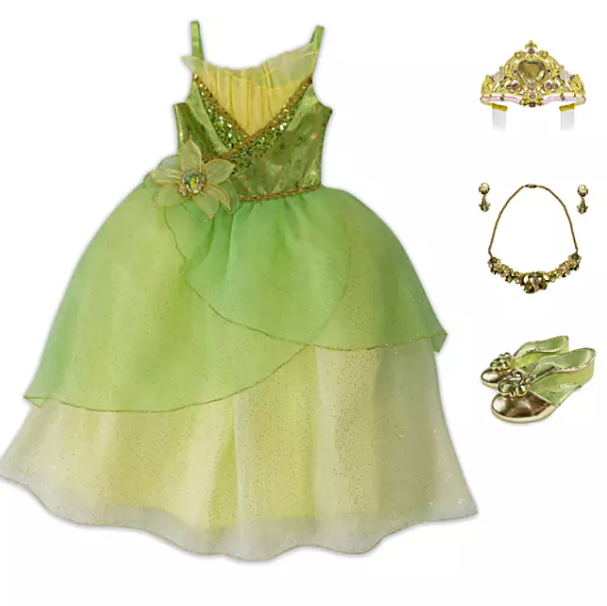 Descendants
The "Descendants" film series shows the children of the villains and is a musical fantasy series surrounding these characters. It has been very popular with kids and pre-teens over the last few years, and the costumes continue to be fun and trendy choices for Disney Halloween costumes for kids. Kids are able to dress as their favorite "Descendants" characters this year, from Mal to Audrey.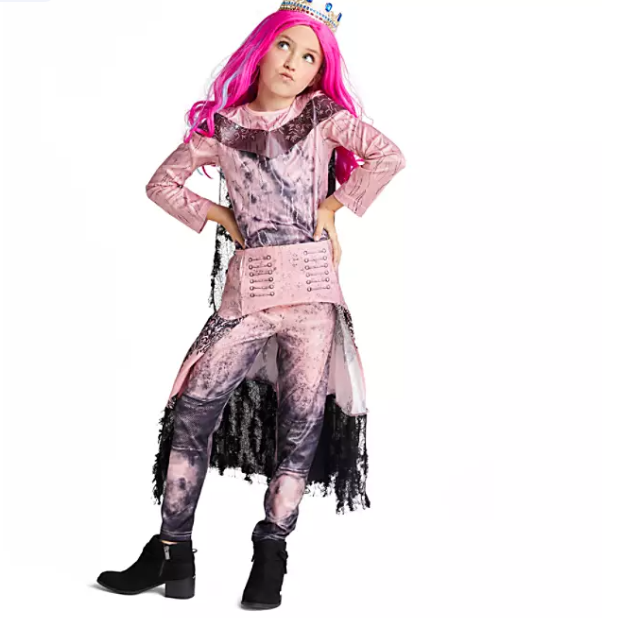 Best Disney Halloween Costumes for Toddlers
Frozen
"Frozen" and "Frozen II" have spawned some adorable and lovable characters, and pretty much any of them make for great choices for Halloween costumes for toddlers this year. Little ones will look so adorable dressed as Anna, Elsa, Olaf, or Bruni. These would be cute for a group of littles to dress up as well, whether it's friends or family!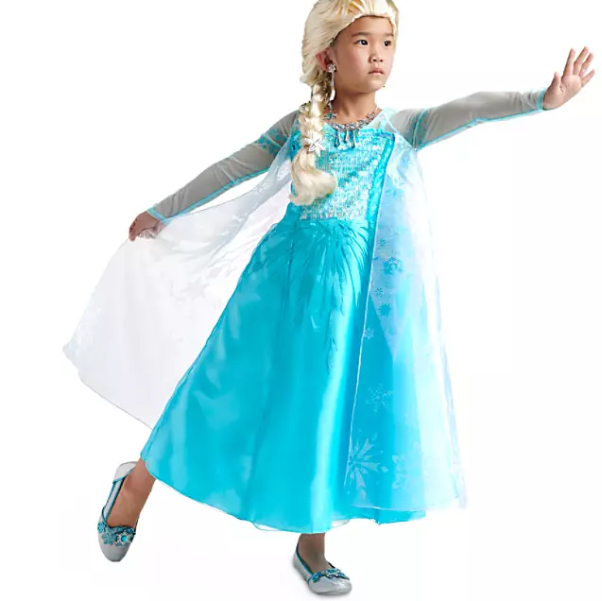 Woody/Buzz
Any of the "Toy Story" characters would be good choices for Disney Halloween costumes, but there are two that definitely stand out. Woody and Buzz Lightyear are loved by kids of all ages, and are still so popular and loved by kids, and dressing as your favorite sheriff or Space Ranger are great ideas for toddlers for Halloween costumes this year.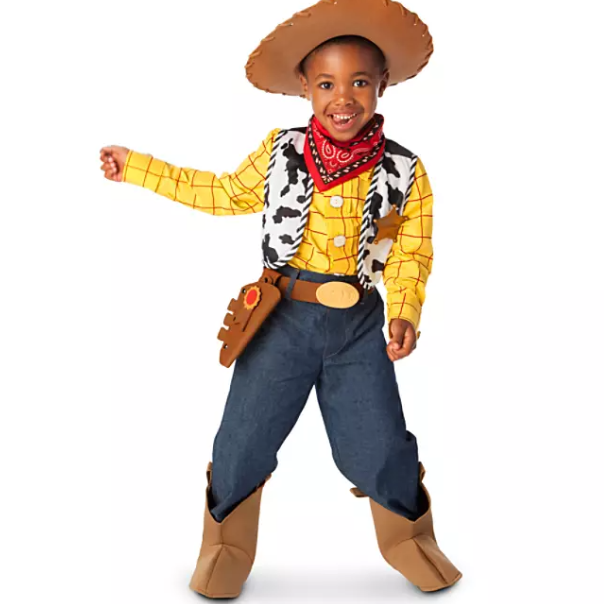 Incredibles
Dressing up as The Incredibles would be a great family costume idea, and dressing your little ones up as any of the children would definitely make for great costumes this year! Toddlers would be adorable as Violet, Jack-Jack, Dash, or even as Edna Mode!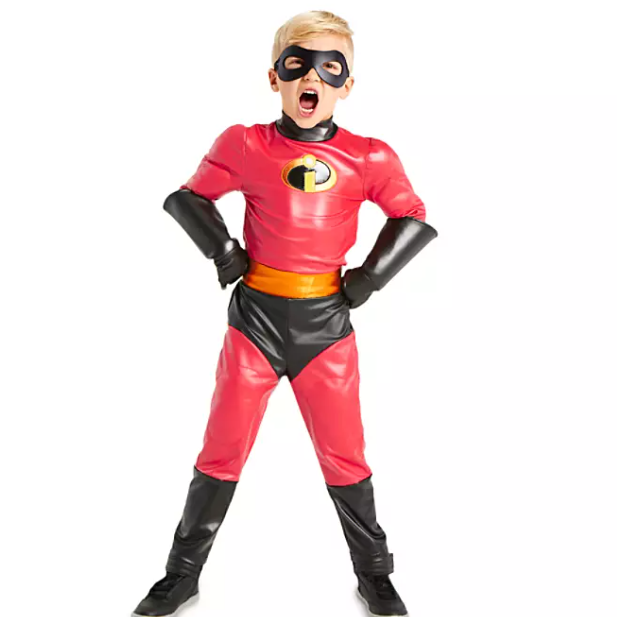 Best Disney Halloween Costumes for Babies
Winnie the Pooh
Dressing babies up as cute and cuddly Disney characters for Halloween doesn't get much better than Winnie-the-Pooh. Winnie-the-Pooh is everyone's favorite teddy bear stuffed with fluff, and it's an absolutely adorable choice for babies this Halloween.
Dumbo
Thanks to the live-action remake of "Dumbo," this big-eared elephant is quite popular again. Babies will look so cute dressed as Dumbo, with the floppy ears, cuddly belly, and complete with Timothy Mouse up top!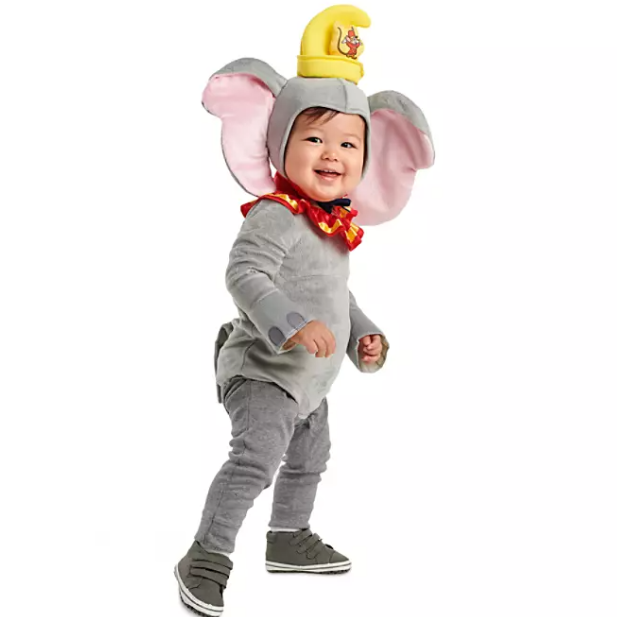 The Child
Here's the costume of the year! We know The Child – also known as Baby Yoda – will be a popular choice this year for costumes, but what could be cuter than dressing your actual baby as Baby Yoda?! Nothing is the answer you're looking for. This The Child costume from Disney is so so cute, and you baby will be trendy and adorable this Halloween!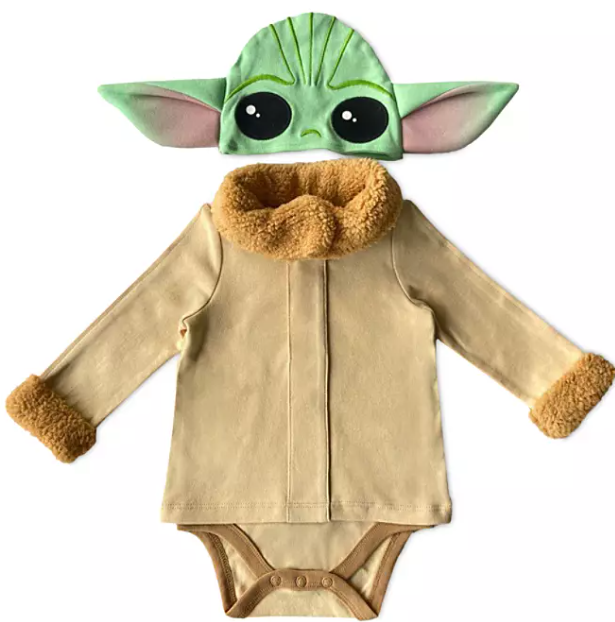 We hope that our list of Disney Halloween costumes has given you some great ideas and some inspiration for your Halloween plans this year! Your whole family will look amazing as any of these Disney characters, and they will be a hit. Are you planning on dressing as your favorite Disney character this year, and did they make our list? Let us know in the comments!
And if you're looking for some more Disney inspiration for your Halloween costume, check out our list of the best Disney Halloween movies!