You may think that Disney Christmas 2020 is going to be a bummer! After visiting multiple times, I can tell you that this is 100% not true!
The holiday season always transforms Walt Disney World into a glistening and even more magical realm of wonder and merriment. In a normal year, I would tell you to read our guide on Mickey's Very Merry Christmas Party, but this year is a little different!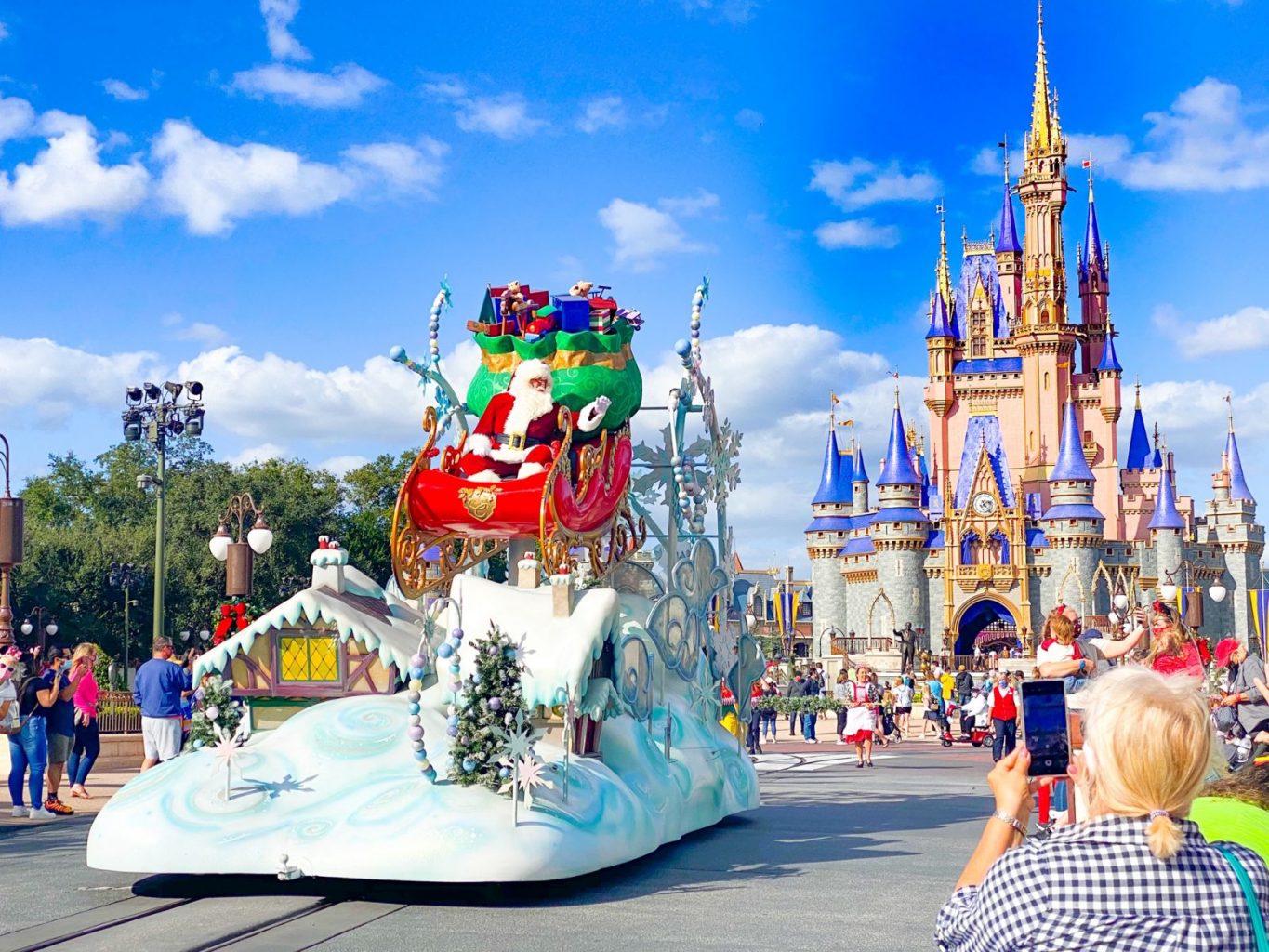 Last year, Disney boosted up their usual decor and celebrations by increasing the Christmas tree trail at Disney Springs and adding holiday decor and entertainment to Disney's Animal Kingdom for the first time ever.
All of that is back for Christmas at Walt Disney World as Disney begins to welcome entertainment back to the parks and continues to elaborately decorate for that most wonderful time of the year. Make sure to check out 5 Things To Know Before Visiting Disney At Christmas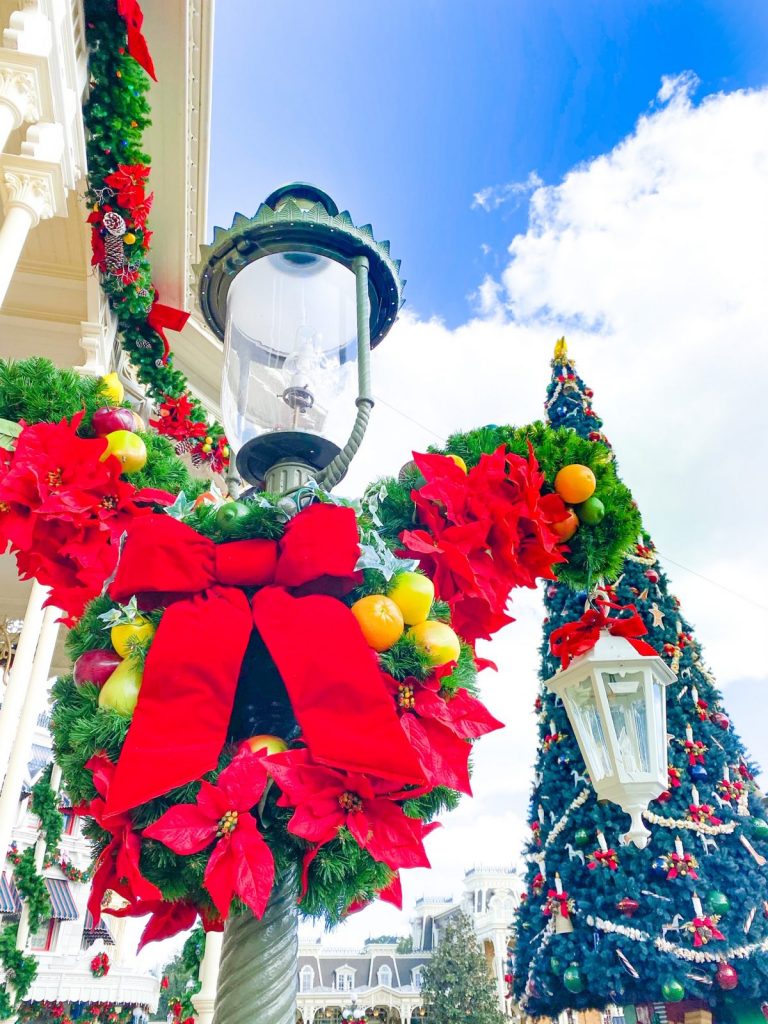 Festival of Holidays
First off, you can't have Christmas at Walt Disney World without the Festival of the Holidays. This year has seen the longest (and strangest) Food and Wine Festival at Epcot, but now as we transition into hopefully a safer post-COVID world Festival of the Holidays– while short– will offer more of the entertainment we expect and are familiar with.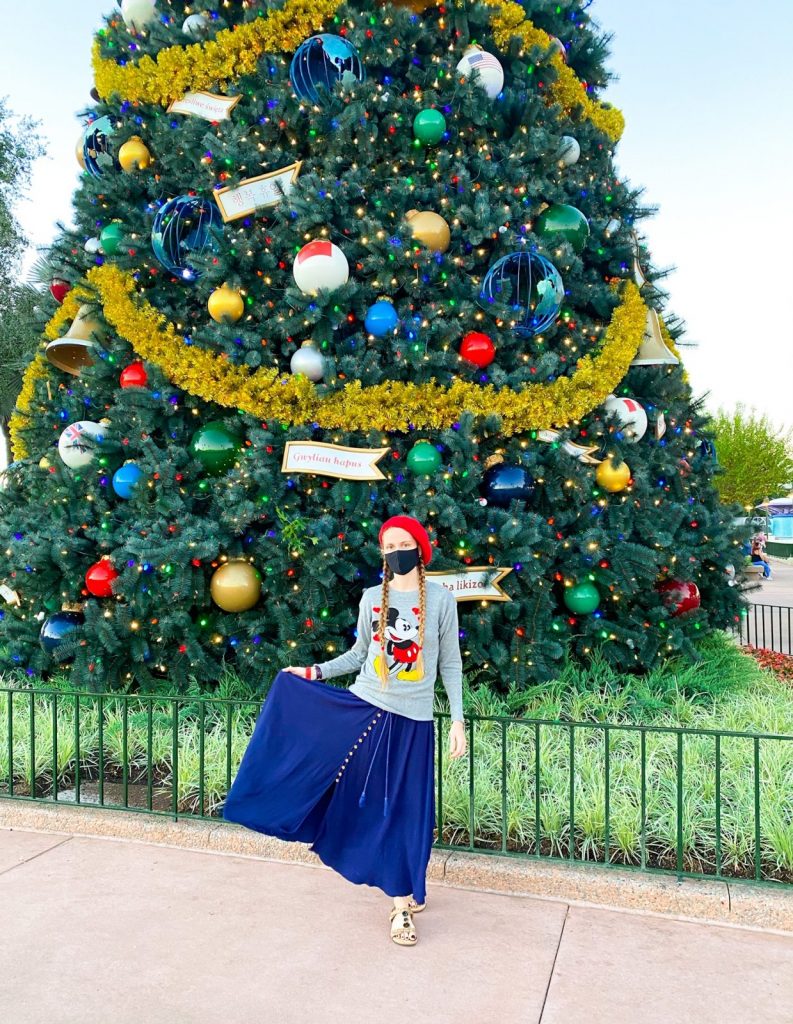 The Canada Stage, the World Showplace, and American Gardens theater all host a lineup of live holiday entertainment from Gospel choir to Mariachi band. And of course, they'll supply a variety of traditional holiday tapas at the kiosks around the world.
There are tons of good foodie options and plenty of cute places for photos with the decorations too! Even the rides are decorated! Epcot is one of our favorite places to experience Disney Christmas 2020!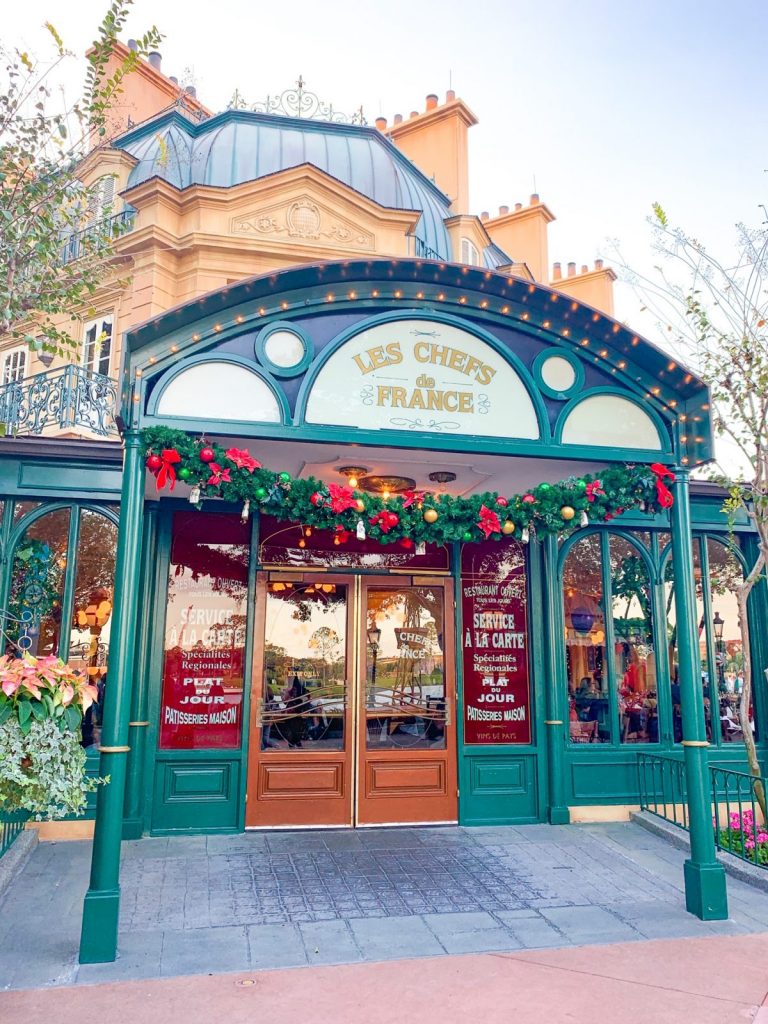 Holiday Stroll
Christmas on Main Street USA
The best place to take a brisk winter walk is along the brightly festooned storefronts of Main Street USA. Although there is plenty of holiday decor and festive treats throughout Magic Kingdom, The quintessential Christmas experience gets captured better in this midwestern Victorian town than anywhere else.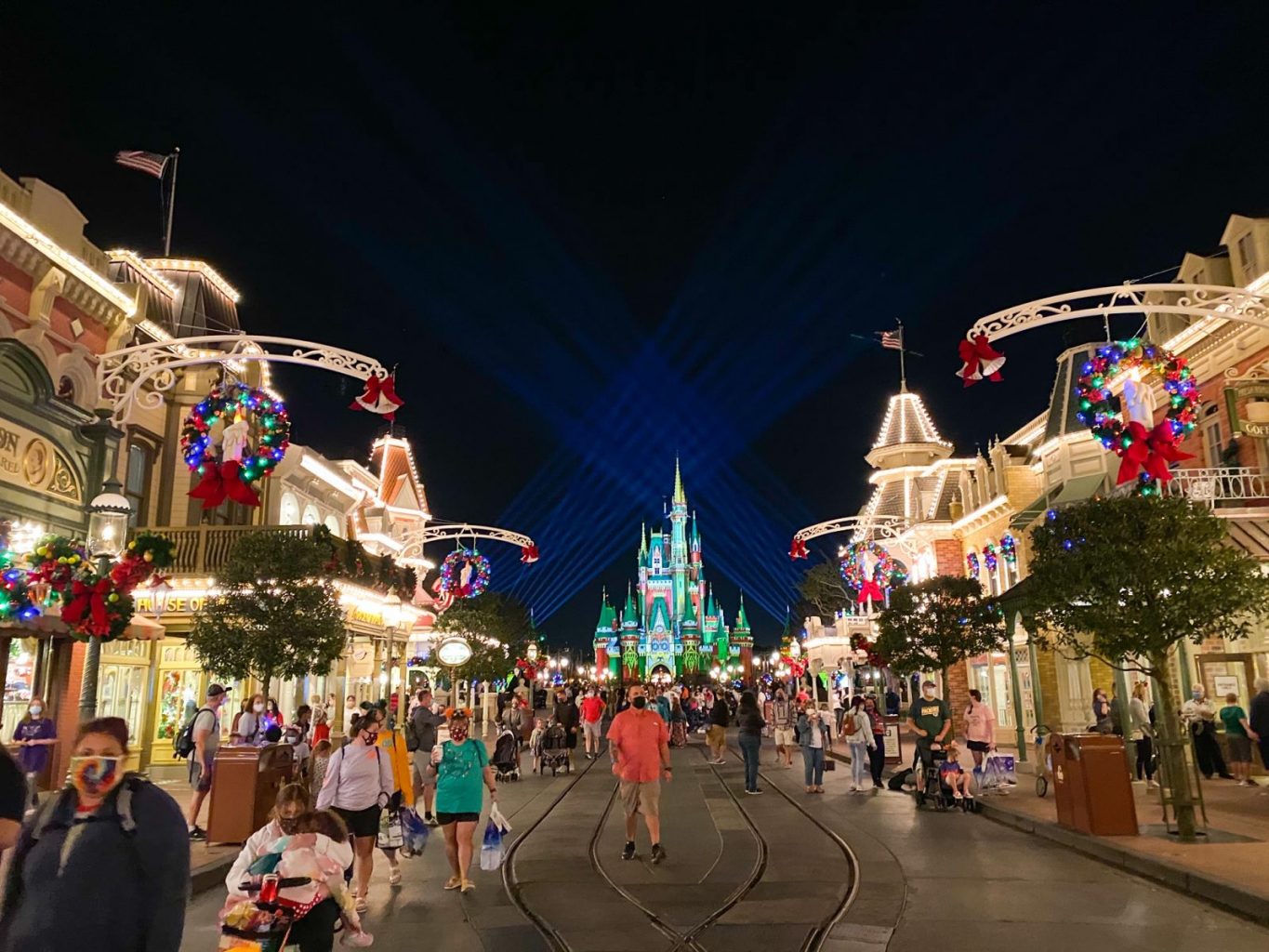 You will get to see the characters in small parades that are untimed walk down the street which is one of the coolest parts of Disney World Christmas in 2020! This is a great way to safely see the characters from afar and enjoy parades.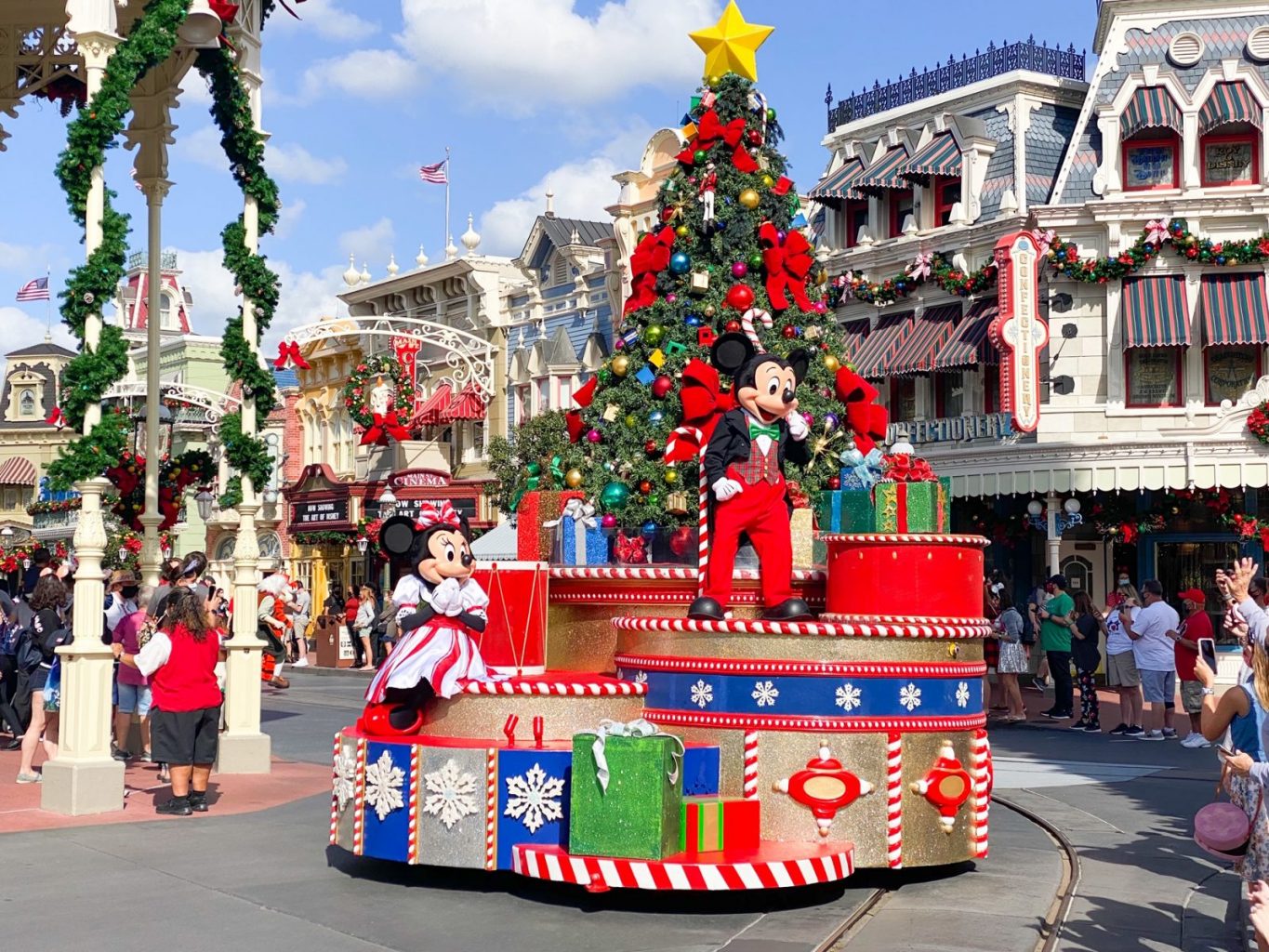 Winter Wonderland
Disney's Animal Kingdom brings the holiday spirit in a perfectly themed way tailored to this unique Animal centric park. Find arctic creatures on Discovery Island. Spot seasonally decorated dinos at the eccentric Dinorama carnival area. Plus, after visiting Epcot, enjoy what I call Christmas Around the World 2.0 with Africa and Asia.
Glad Tidings
Experience a Southern California Christmas without the lockdowns. See the festive billboards and the engaging projection vignettes that cheer up the chilling facade of the Hollywood Tower Hotel.
Disney Springs (to Life)
Santa Claus is coming to Disney Springs! Enjoy a new waterside as Santa and Mrs. Clause lead a festive Winter Waterland parade on elaborately decorated pontoon boats across Lake Buena Vista. The Christmas Tree Trail is back as well spanning all of the neighborhoods from Westside to the Marketplace.
The Christmas Tree Trail is always our favorite event, and Disney Christmas 2020 is no different!
There is even a new family scavenger hunt for all to enjoy. Disney Springs has become a prime destination for holiday enjoyment and Christmas shopping in the many Disney and non-Disney stores in the Marketplace and Town Center.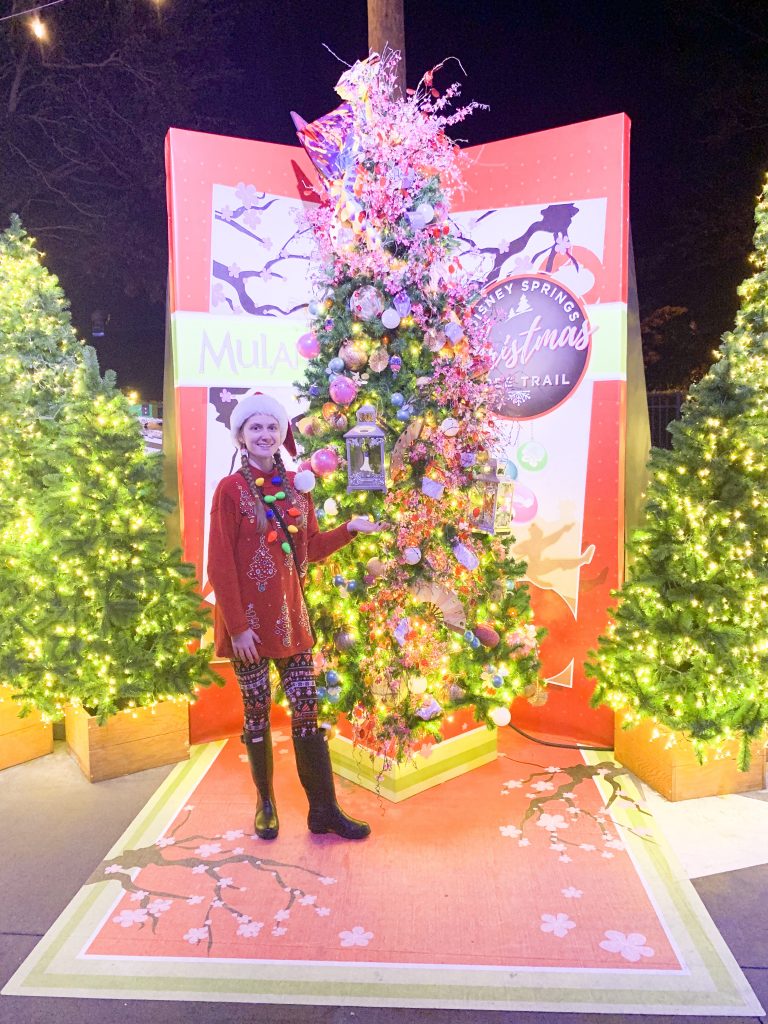 Disney Chrismas 2020 Foodie Options
Disney did not skimp on the cute holiday food offerings in 2020! There is plenty for all to enjoy in all of the parks! Don't sleep on the Starbucks Locations at Disney! They have some of the cutest and best Disney treats this year, some in the shape of Christmas trees.
If you want a foodie adventure, Disney Christmas 2020 is a great place to start.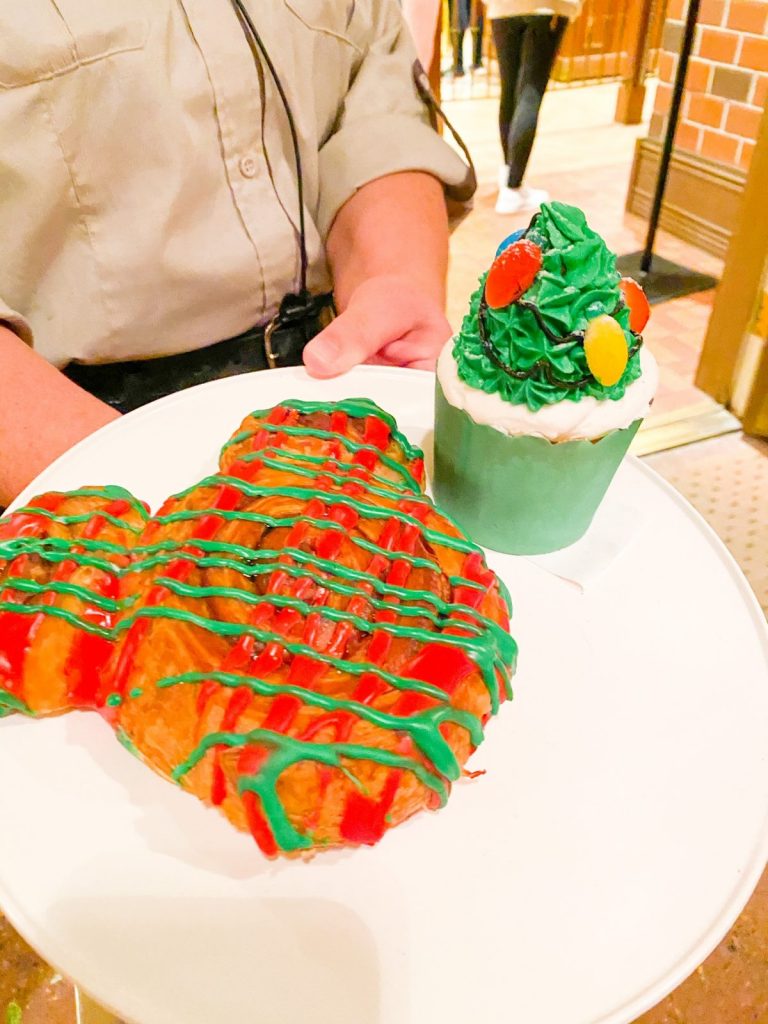 Special Offers for Christmas at Walt Disney World
There are two seasonal offers promoted at Walt Disney World! The first is a savings of up to $500 on a 4 Night/4 Day package. Residents looking for a staycation through the holidays can save 30% on a select Disney resort.
The offer lasts for bookings up until December 25th. Select hotels for the Florida resident promotion include all resort hotels with exclusions for 3 bedroom villas and villas, cabins, bungalows, etc from Polynesian Village, Wilderness Lodge, and Grand Floridian.
Discounts range from 25%-35% off with a 14 night maximum for the deal.
As usual, you can always Rent DVC Points for a magical stay for half the price!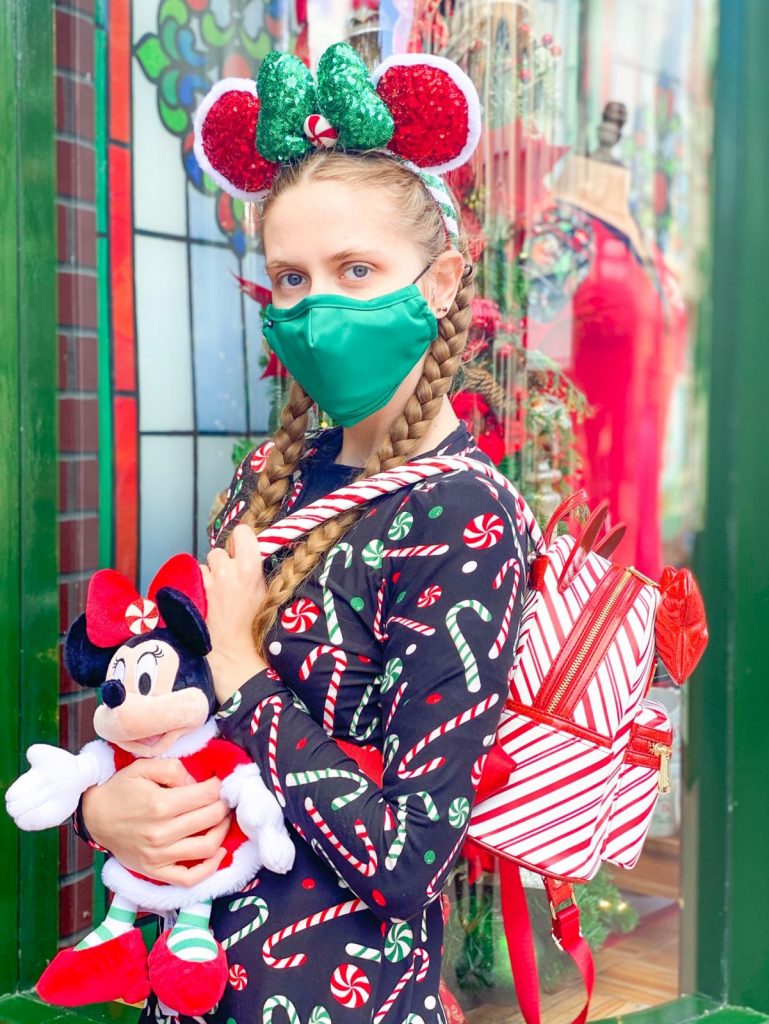 At the end of the day, a lot of offerings at Disney for Christmas in 2020 are shorter and less indulgent than they usually are. But there are still plenty of foodie options and cute decorations throughout the Walt Disney World property for you to enjoy!