Are you looking for the 50 best Disney Instagram captions for your next post? Look no further, we've got you covered!
It happens to all of us: you take the cutest pictures at your favorite photo spot in Disney World. You choose your favorite one, add a filter, go to post it, but bam: writer's block!
When it comes to Disney Instagram captions, there are PLENTY and certainly one for every occasion! We all have our personal favorites when it comes to Walt Disney World character meets, tasty snacks, and of course, places to get photos. Let US help you when it comes to finding your next Disney Instagram captions!
The most prominent Disney Instagram captions we covered are: general, funny, romantic, family, Magic Kingdom, Epcot, Hollywood Studios, Animal Kingdom, Mickey and Minnie Mouse, and Cinderella's Castle. Without further ado, here are the best and most clever Disney captions that will enhance your favorite photos around the parks!

50 Magical Disney Instagram Captions For Your Next Post
General Disney Instagram Captions For Any Photo
As expected, we wanted to start out with some general Disney Instagram captions before we get into the more specific categories. These can be used virtually anywhere and on any photo you may need a cute Disney caption for.
These quotes are perfect for any photo in the parks, whether it be a typical or not-so-typical photo spot! Not only do they emphasize on the Disney magic we KNOW you have in your photo, but they are from some of our favorite movies and characters, and bring us back to some of the most magical Disney scenes we all love!
1. "The flower that blooms in adversity is the most rare and beautiful of all." – Mulan
2. "There's no one I'd rather be than me." – Wreck-It-Ralph
3. "Remember you're the one who can fill the world with sunshine." – Snow White and the Seven Dwarves
4. "All our dreams can come true, if we have the courage to pursue them." – Walt Disney
5. "Forget about your worries and your strife." – The Jungle Book
6. "Happiness Is a State of Mind." — Walt Disney
7. "Unbelievable sights, indescribable feeling" – Aladdin
8. "Flower, gleam and glow."

Funny Disney Quotes And Captions
When it comes to Disney movies, we all have our favorite comic relief characters. From these characters and movies, come our favorite Disney quotes for Instagram captions.
These are definitely some of the most witty and clever Disney captions we have heard! We hope you love them as much as we do!
9. You're never too old to be young" – Snow White and the Seven Dwarves
10. "BEST. DAY. EVER!" – Tangled
11. "Dinglehopper hair, don't care."
12. Why does Peter Pan always fly? Because he Neverlands!
13. "BEST. DAY. EVER!" – Tangled
14. "I'm not crazy. My reality is just different than yours." – Alice in Wonderland
15. At Disney, we wear pink.
16. I wanna stuff some chocolate in my face! – Frozen
17. "Phenomenal cosmic powers … Itty bitty living space." – Aladdin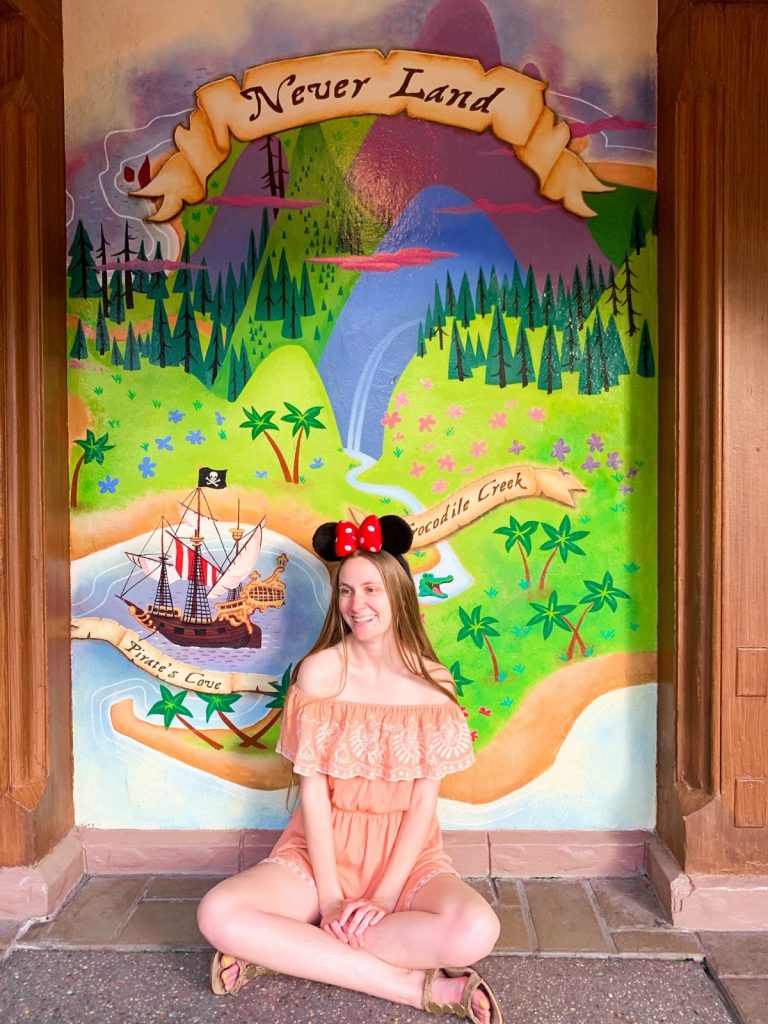 Romantic Disney Instagram Captions
One of the best parts of Disney is the romance. With adorable scenes from Tangled, The Little Mermaid, Lady and the Tramp, and Aladdin, you are sure to feel the love when you watch Disney movies as well as visit the parks themed with these AMAZING love stories! If you and your honey need cute Disney captions for your next photo-op, you may want to look at these!
18. "Like so many things, it's not what's outside but what's inside that counts." – Aladdin
19. "Some people are worth melting for." – Frozen
20. "My dream wouldn't be complete without you in it." – The Princess and the Frog
21. "Can you feel the love tonight?" – The Lion King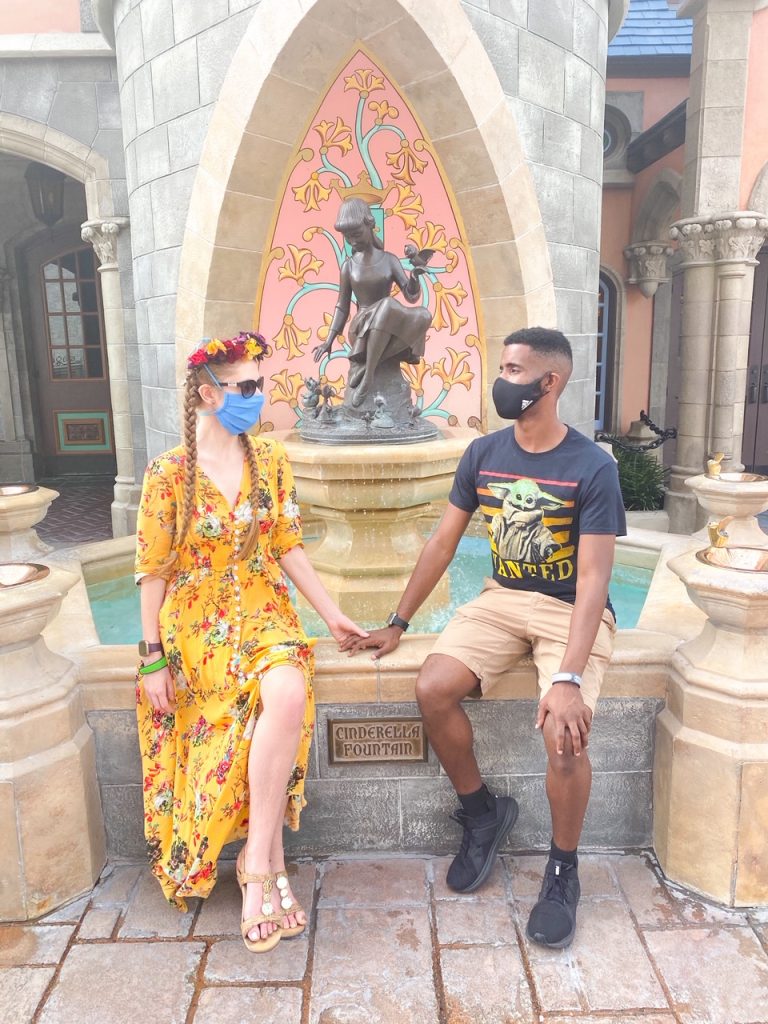 Instagram Captions for your family trip
There's nothing more memorable than your first family Disney trip, especially when you're prepared with multiple Disney Instagram captions before you get there! For these, we took the best Disney quotes and repurposed them. These quotes are also great for friends and loved ones!
Some of our favorite TV families are Disney ones, so this category was easy as it was inspired! These Disney captions are all equally as heartwarming and are simply perfect for posting your best family photos!
22. "Ohana means family, and family means nobody gets left behind." – Lilo and Stitch
23. "We may have our differences, but nothing's more important than family." – Coco
24. "Life is a journey to be experienced, not a problem to be solved." – Winnie the Pooh
25. "Love is putting someone else's needs before yours." – Frozen
26. "Any day spent with you is my favorite day. So, today is my new favorite day." – Winnie the Pooh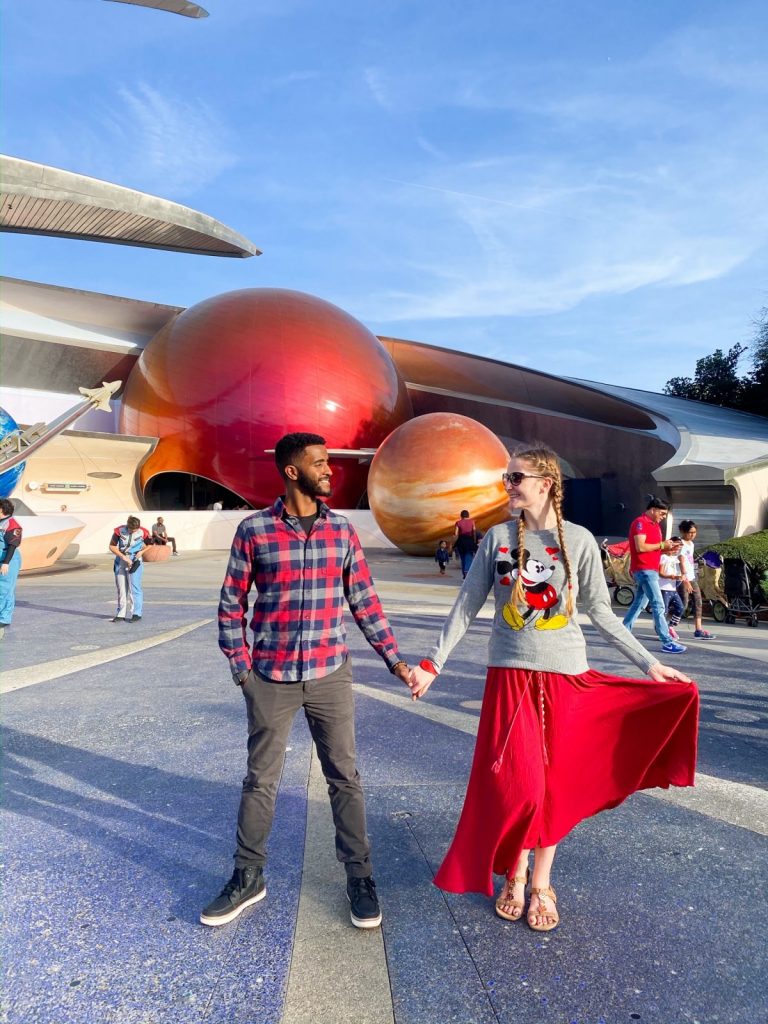 Magic Kingdom Instagram Captions
As we all know, Disney's Magic Kingdom has a multitude of photo opportunities. From Main Street USA to Cinderella's Castle to literally every other spot in the park, we have a Magic Kingdom caption for you!
One of the coolest things to do in Disney's Magic Kingdom is to take a photo on Main Street early in the morning and then from the same spot at night! You will surely be in awe at the difference in the daylight and when all of Main Street is lit up after dark.
27. "Here you leave today and enter the world of yesterday, tomorrow, and fantasy." – Walt Disney
28. There's a great big beautiful tomorrow, shining at the end of every day.
29. The mountains are calling. (Splash, Thunder, and Space, to be exact.)
30. "I'm so glad I left my tower!" – Tangled
31. "Our fate lives within us, you only have to be brave enough to see it." – Brave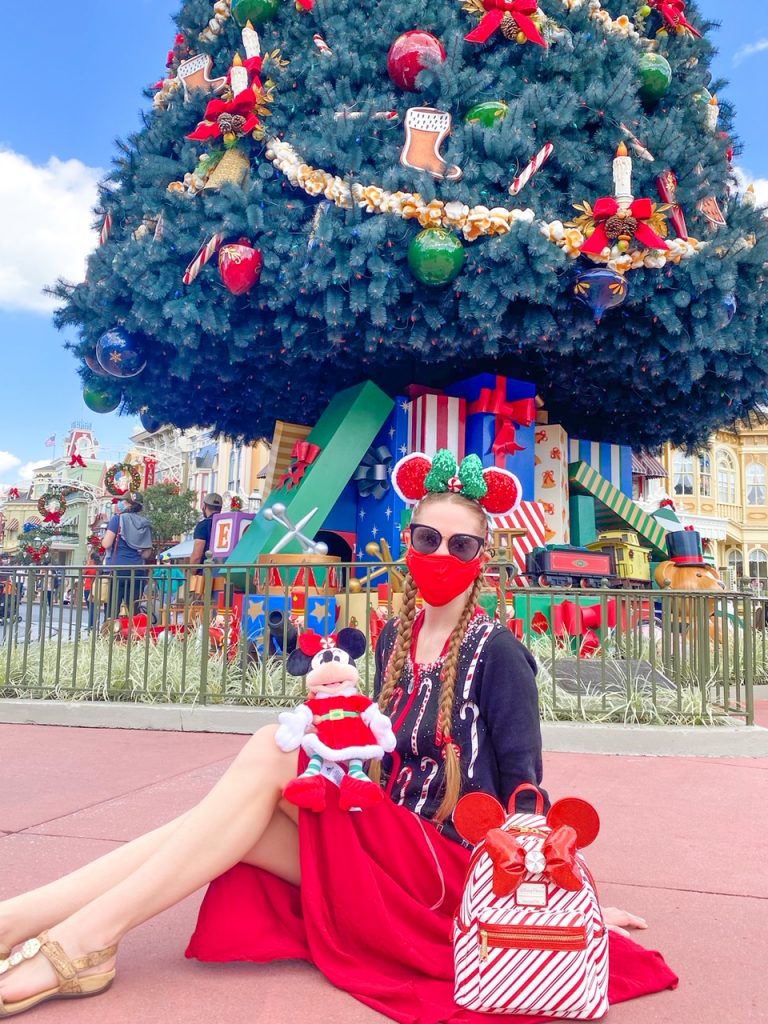 Epcot Instagram Captions
It's easy to rack up dozens of photos as you travel around the world. With so much to see and do at Epcot, you'll surely be stopping at every new country to capture the amazing sights.
That being said, it's a hot spot for photos for Instagram which will obviously need Disney captions! Here are some of our favorites!
32. "Paris is always a good idea." -Audrey Hepburn
33. "I want adventure in the great wide somewhere." – Beauty and the Beast
34. Snacking around the world.

Hollywood Studios Instagram Captions
From the iconic Rock'n'Roller Coaster guitar to the Tower of Terror, there's something for everyone to capture at Disney's Hollywood Studios. As far as Disney Instagram captions go, we felt inspired by the dozens of characters and themes in this park.
Fans of Star Wars, The Muppets, Frozen, and everything in between flock here to see all of the amazing attractions and to capture photos for their family and friends as well as memories for themselves. We're sure you'll find one cute Disney caption you will love for your next trip!
35. "It's nice to be important, but it's important to be nice." – Kermit the Frog
36. "Let's take a trip to Sunset Boulevard" – Emblem3
37. Chewie, we're home!
38. "You've got a friend in me." – Toy Story

Animal Kingdom Instagram captions
Disney captions in the Animal Kingdom are the most problem-free of all of them! As you fully immerse in the wildlife, you will see so many inspiring sights to capture.
Don't forget to use some of our Disney quotes for your Animal Kingdom Instagram photos!
39. "Hakuna Matata, what a wonderful phrase! It means no worries, for the rest of your days." – The Lion King
40. "I just can't wait to be king" – The Lion King
41. "Come on and safari with me!" – The Beach Boys
42. "Tranquil as a forest, but on fire within." – Mulan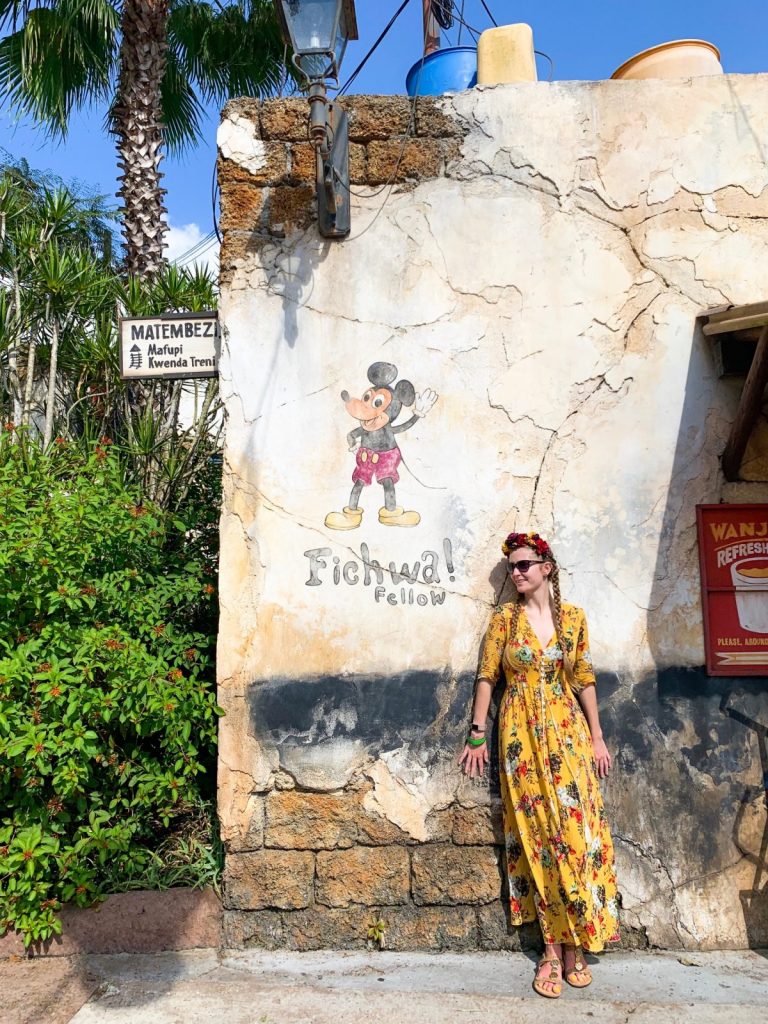 Minnie and Mickey Mouse Instagram Captions
From the originals themselves, cute Disney captions start and end with Minnie and Mickey Mouse. As one of our favorite and sweetest Disney couples, it's no doubt these two have some of the best phrases and quotes when it comes to Disney Instagram captions.
Though short and sweet, we still adore these Minnie and Mickey Mouse quotes. With multiple places to meet this dynamic duo throughout the parks, we have you covered with Disney World Instagram captions.
43. "It all started with a mouse." – Walt Disney
44. "Some days call for extra sparkle." – Minnie Mouse
45. "To laugh at yourself is to love yourself." – Mickey Mouse
46. "Live every moment as not to regret what you are about to do." – Mickey Mouse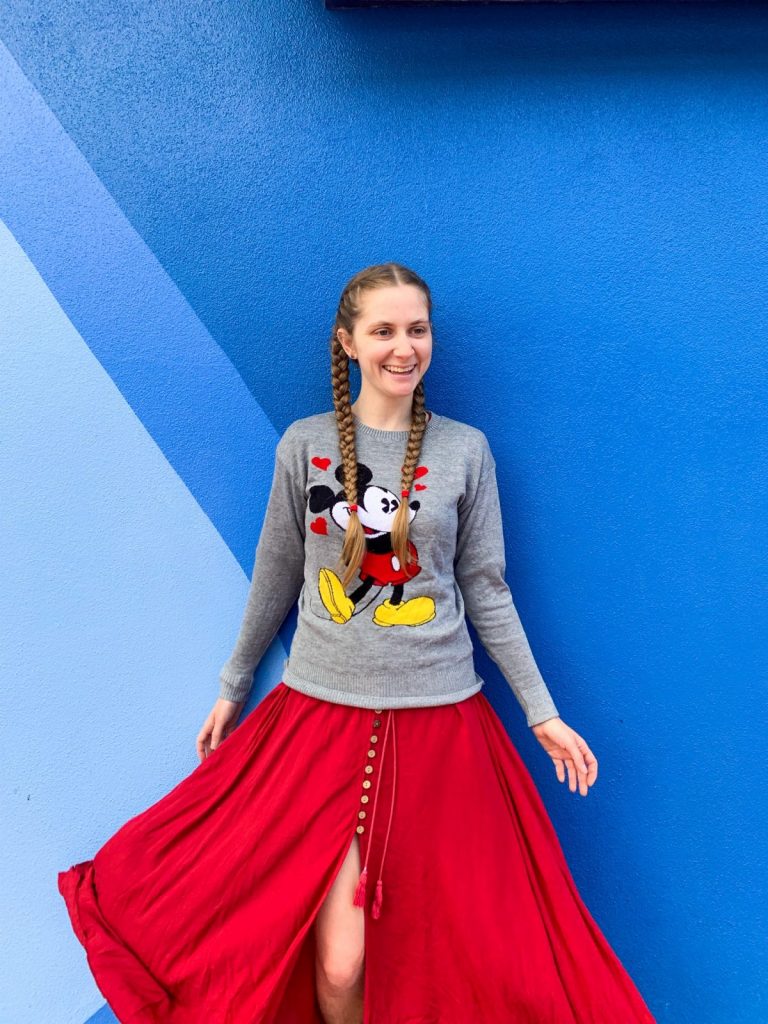 Cinderella's Castle Instagram Captions
If Cinderella's Castle is your self-proclaimed home, then these Disney quotes for Instagram are yours for the taking! No matter where you get your favorite portraits taken near Cinderella's Castle, from front and center to the ever-popular wishing well, these are perfect for your latest Disney caption.
After all, Cinderella is notorious for dreaming! We hope you do too as you pose for an iconic photo in front of Cinderella's Castle.
47. "Have faith in your dreams and someday your rainbow will come shining through." – Cinderella
48. "Guys, I want a castle." – Tangled
49. "Your majesty…"
50. "Cinderella is proof that a new pair of shoes can change your life."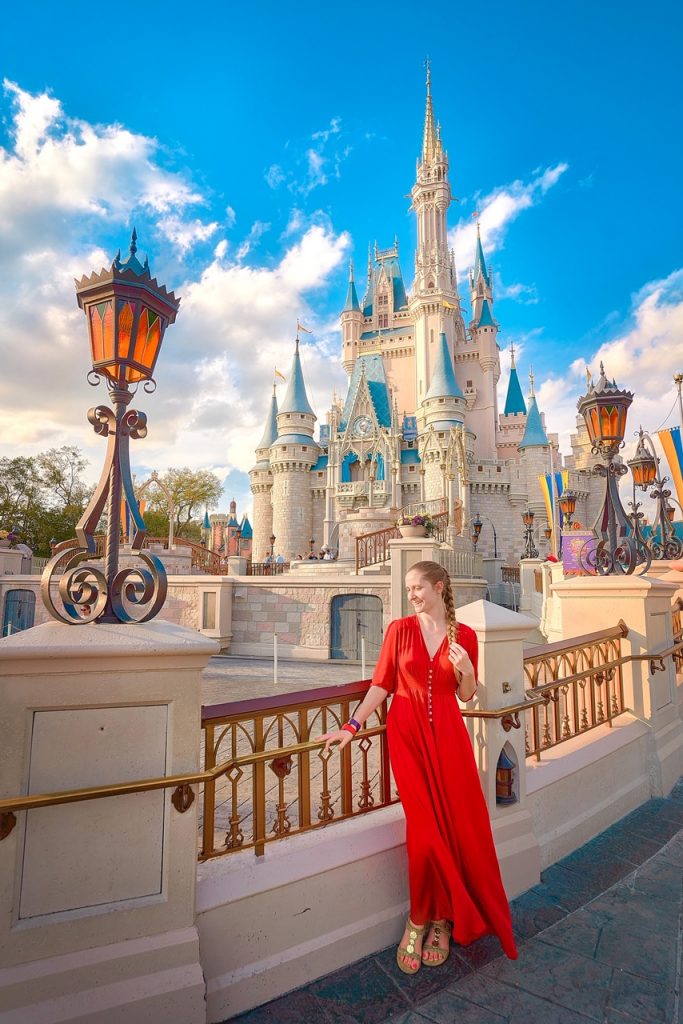 We hope you have the most magical time on your next trip to the happiest place on Earth and we're sure this list will fit your every Disney Instagram caption need!