Christmas is one of the most magical times of year and what better way to add to that magic than with Disney Christmas movies. There are so many Disney Christmas movies to choose from and with the introduction of the Disney+ streaming service, they are now even easier to watch than ever before.
Picking great Christmas movies that everyone will love can be a difficult task. So we've rounded up our 31 favourite Disney Christmas movies so that you can have a different, incredible Disney Christmas movie to watch for every day of the month. There are a range of different styles, from romcoms to documentaries to classic family favourites so you'll be able to find something for everyone's tastes. If you're heading to Disney during the Christmas period, check out our guide to Mickey's Very Merry Christmas Party.
Get a FREE printable 30/60/90 day Disney countdown by joining our private Disney Facebook Group and share your photos and ask for tips and tricks!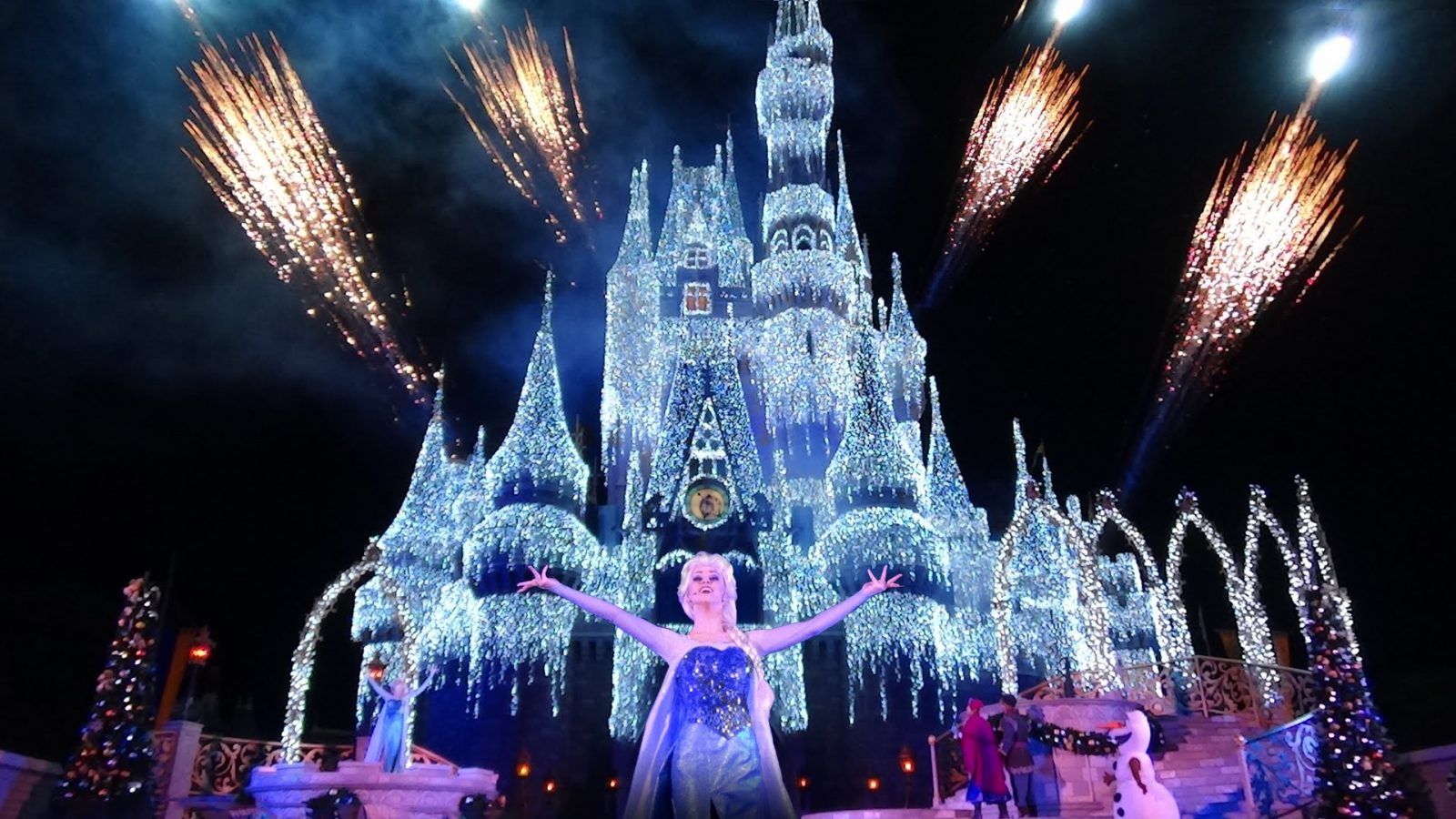 31 Best Disney Christmas Movies To Watch This December
Frozen
One of Disney's most popular animated movies, Frozen is a treat for everyone at any time of the year but is especially special at Christmas time. When Elsa unwittingly unleashes a never-ending winter onto Arendelle, her sister must remind her of the power of true love and that magic is a gift, not a curse. With some wonderful singing and beautiful animation, Frozen is a great Disney Christmas movie that can be watched on Disney+.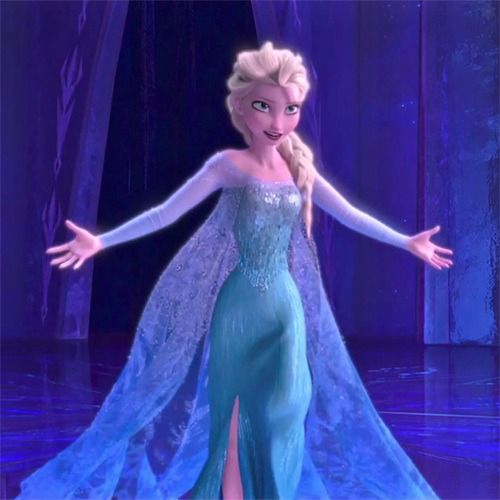 Noelle
A Disney+ Original movie, Noelle follows the story of Father Christmas' children as they learn to take over the family business. The adorable Anna Kendrick stars as Santa's daughter Noelle who is full of the Christmas spirit and must help her brother find his Christmas magic. One of Disney+'s first original productions, this is a wonderful Christmas movie that will be sure to become a family favourite!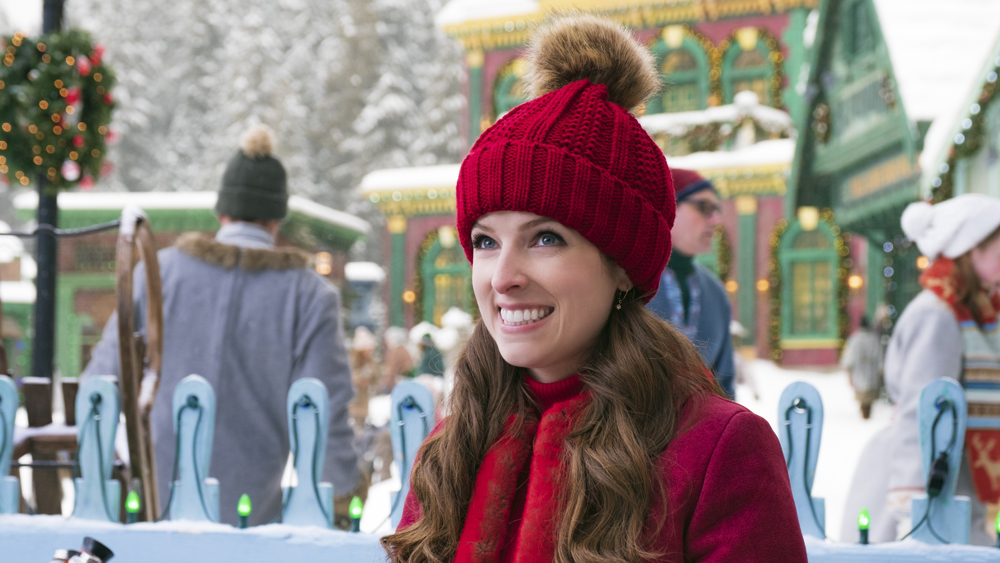 The Nutcracker and the Four Realms
One of Disney's more recent Christmas movies, The Nutcracker and the Four Realms takes a classic holiday story and gives it a new twist. Introducing the tremendously talented Mackenzie Foy alongside the likes of Keira Knightley, this is a beautiful tale to enjoy one winter evening. Available on Disney+, it's a great choice if you want to feel wintery this December.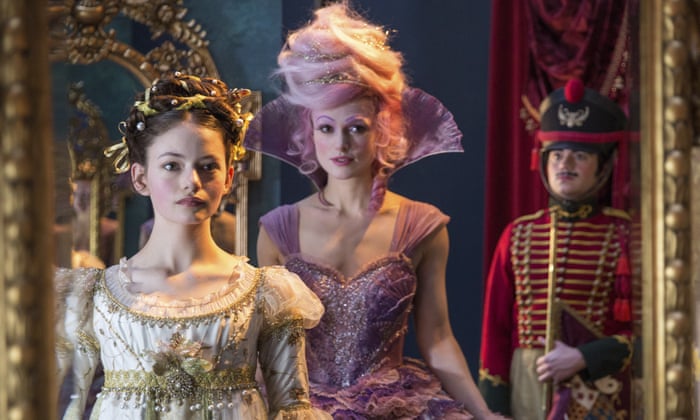 The Santa Clause
A movie to reawaken anyone's Christmas spirit, The Santa Clause is a wonderful old Disney Christmas movie that has withstood the test of time. Starring the hilarious Tim Allen as single father Scott who unwittingly becomes the next Santa Claus, this film is all about the magic of Christmas and the magic of family. With laughs for the whole family, The Santa Clause is one of the best Disney Christmas movies ever made and you can now enjoy it on Disney+.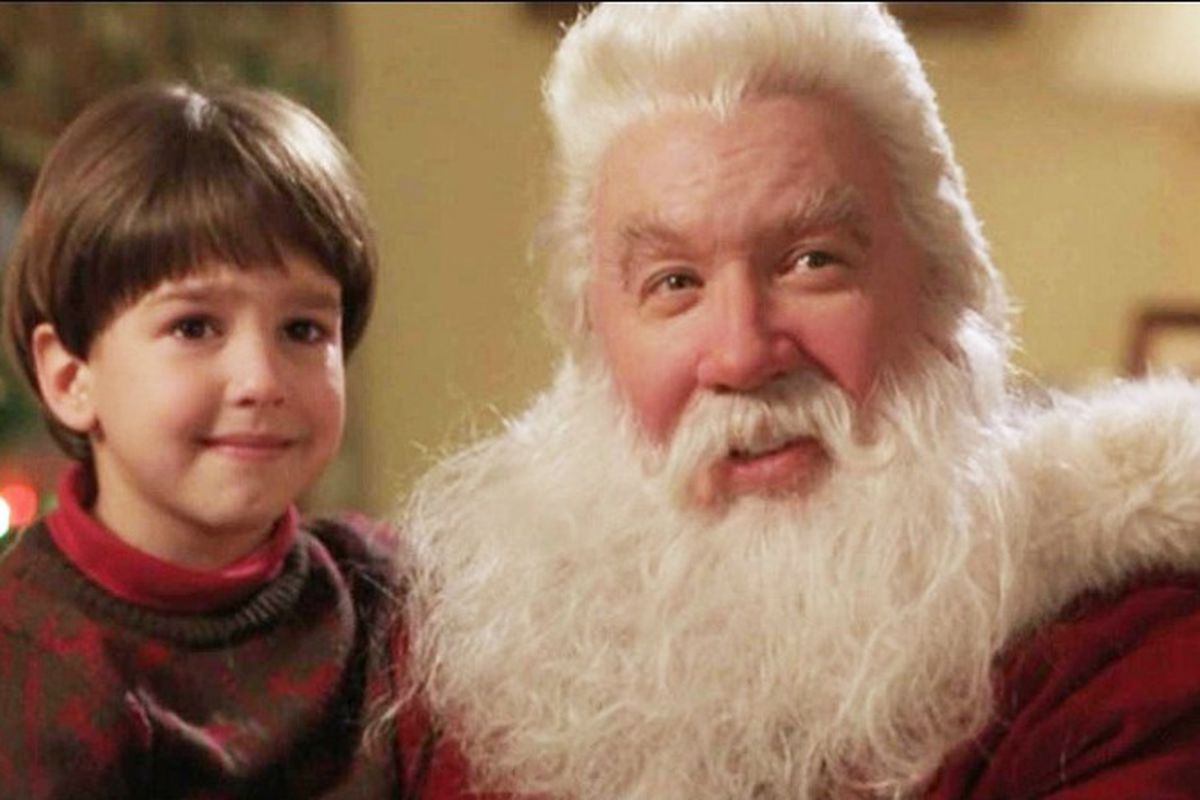 The Santa Clause 2
Sequels are often not as good as the originals but The Santa Clause 2 is an exception to this rule. After the delightfully funny The Santa Clause, Tim Allen stars in this sequel where he has settled into his role of Santa. Now however he must find a wife before Christmas Eve or he will no longer be allowed to be Santa. Equally hilarious, The Santa Clause 2 is a wonderful way to carry on a Disney Christmas movies binge, it's easily found on Disney+ too.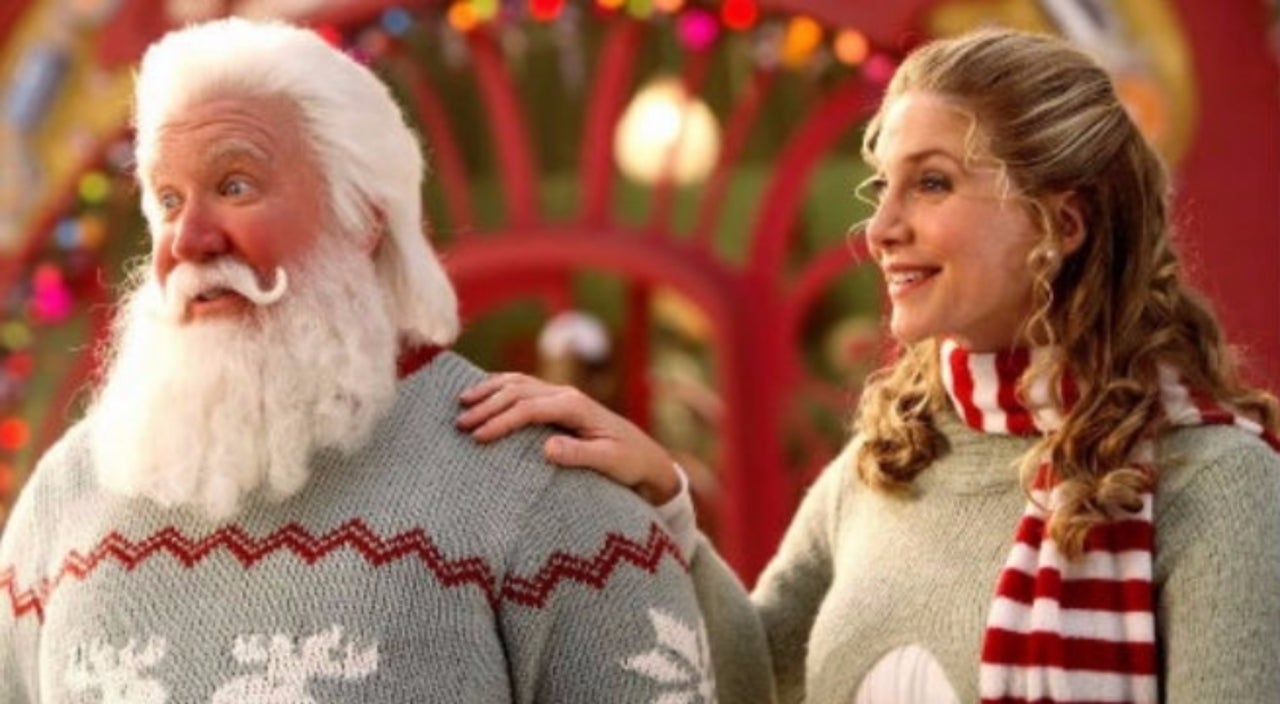 Decorating Disney: Holiday Magic
More a documentary than a movie, Decorating Disney gives you a glimpse into what goes into turning the Disney parks from the happiest place on earth to the merriest place on earth. It's a really interesting watch if you enjoy the behind-the-scenes of what goes into making the Disney parks so magical. It's only available on Disney+ and it's certainly a worthy addition to our Disney Christmas movies list.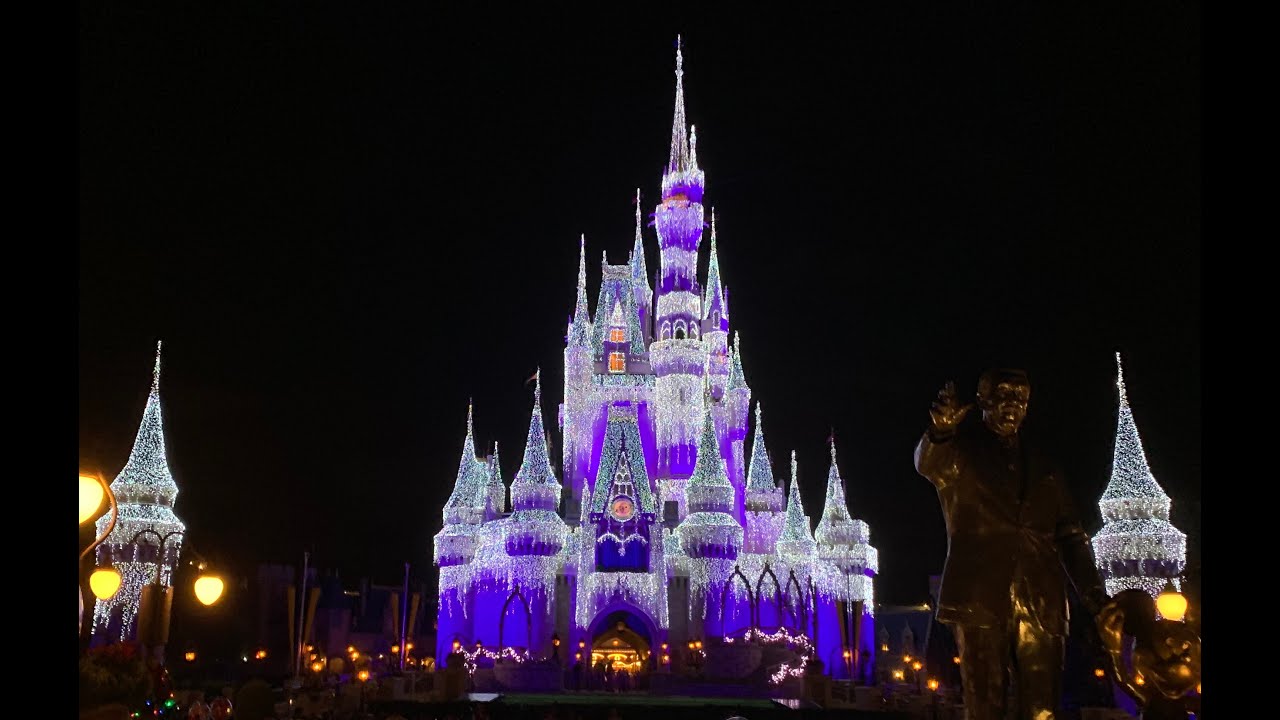 The Search for Santa Paws
If you love cute puppies then Santa Paws is the Disney Christmas movie for you! Paws, Santa's faithful dog, teams up with an orphan named Quinn – played by the super talented Kaitlyn Maher, who was just 6 at the time – to save Santa and remind everyone what Christmas is all about. Featuring some absolutely adorable dogs and an adorable storyline, this is one of the absolute best Disney Christmas movies out there, and it's on Disney+!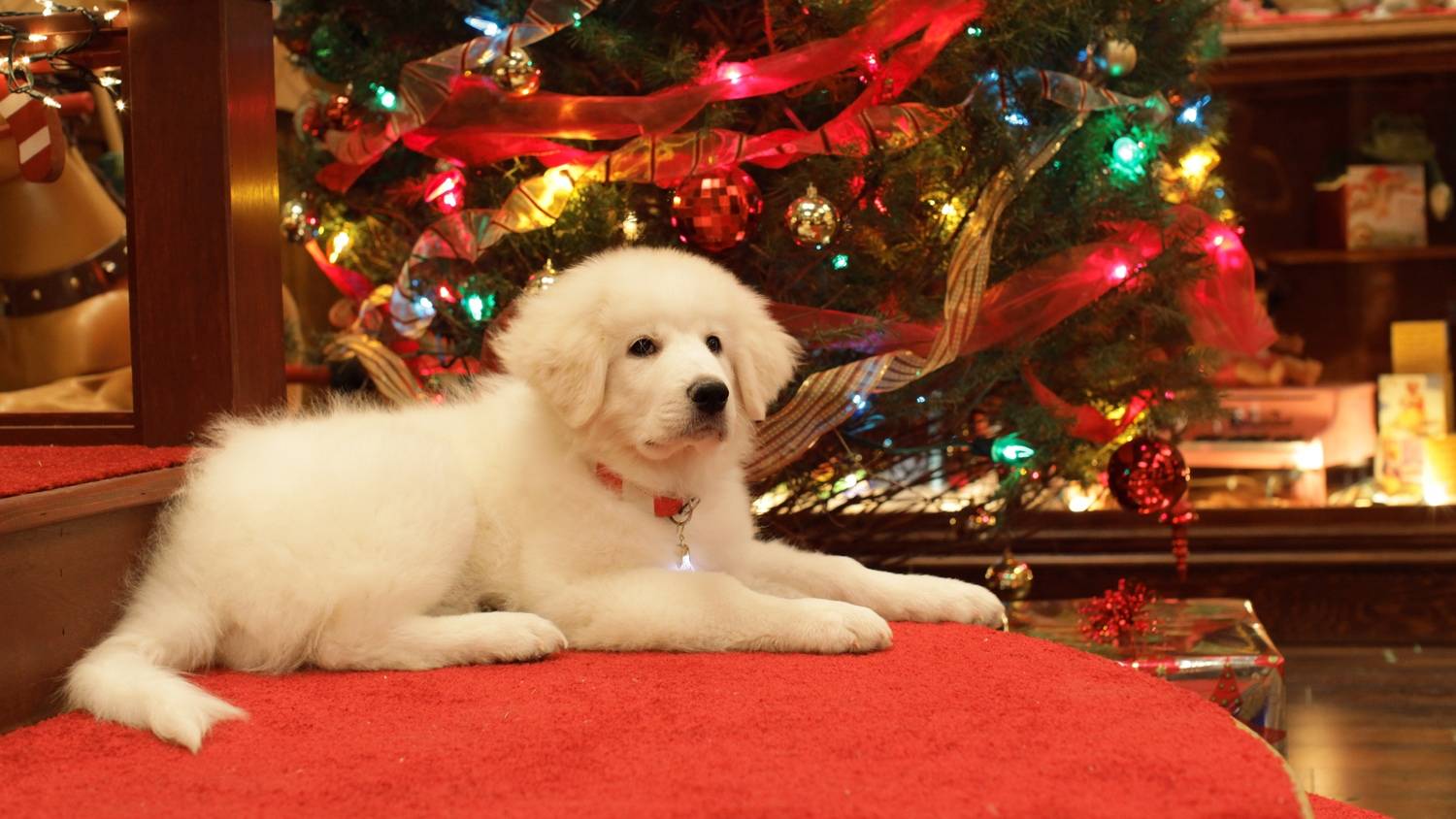 Santa Paws 2: The Santa Pups
If you're ready for more adorableness after watching Santa Paws, then The Santa Pups may just be the Disney Christmas movie for you! Paws has become a father of 4 super cute puppies, Hope, Jingle, Charity and Noble, and these pups are off exploring Pineville, USA – the town with the highest Christmas spirit. However when Noble grants a Christmas wish that goes wrong, the gang must work together to save Christmas for the whole town. Also available on Disney+, The Santa Pups is a great choice for dog and Christmas lovers alike.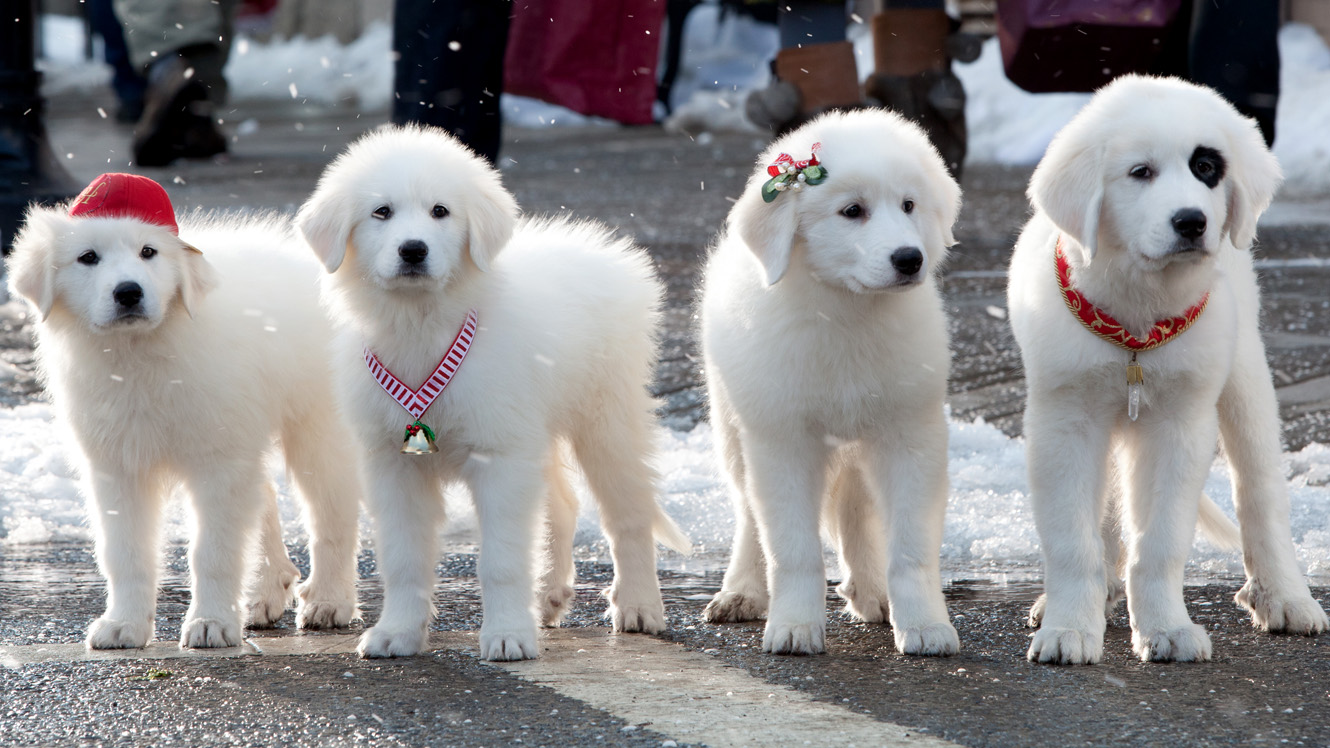 A Muppet Family Christmas
A Muppet Family Christmas is a television special that originally aired on Disney's ABC network in 1987 featuring the full range of the Muppets, including those from Sesame Street and Muppet Babies. It follows a similar segmental structure to the Muppet Show and is a great classic Disney Christmas film for the whole family.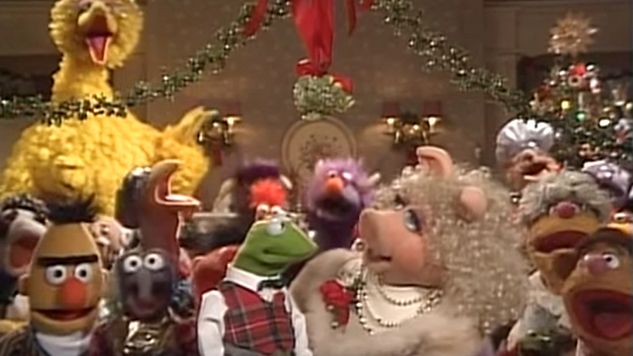 Eight Below
If you're looking for a Disney Christmas movie that will probably make you cry, Eight Below is the one for you. Starring the late Paul Walker as Jerry Shepard who will stop at nothing to rescue his beloved sled dogs, this film is wonderful look at survival and humanity – all through the eyes of 8 adorable dogs! It's available on Disney+ so you have no excuse not to watch this wonderful winter film.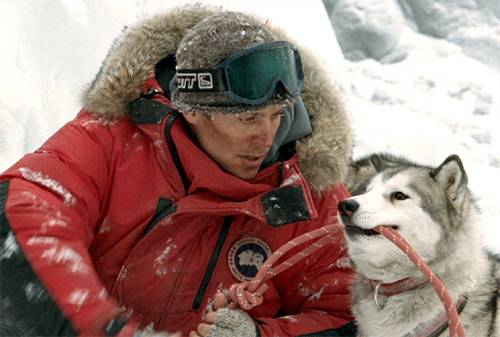 Mickey's Magical Christmas: Snowed in at The House of Mouse
Mickey's Magical Christmas is a collection of short films and television episodes that is a spin-off of the television series House of Mouse. When the guests at the House of Mouse realise they are snowed in, Mickey offers to get everyone into the Christmas spirit with some fun video clips. It features a range of favourite characters, including some villains such as Hades and Jafar, having a wonderful Christmas party in the House of Mouse.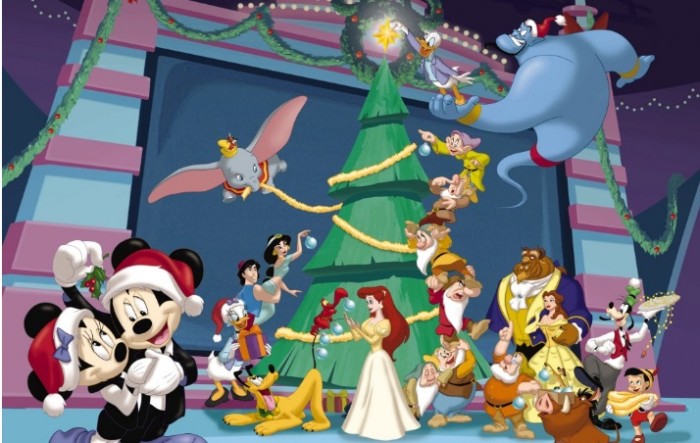 The Nightmare Before Christmas
Whilst you may consider this a Halloween movie, The Nightmare Before Christmas is also a great Disney Christmas movie. Join Jack Skellington as he attempts to spread the joys of Christmas, but really causing more problems for Santa and the children he's trying to bring joy to. A beautiful film from the twisted mind of Tim Burton which is available to watch on Disney+.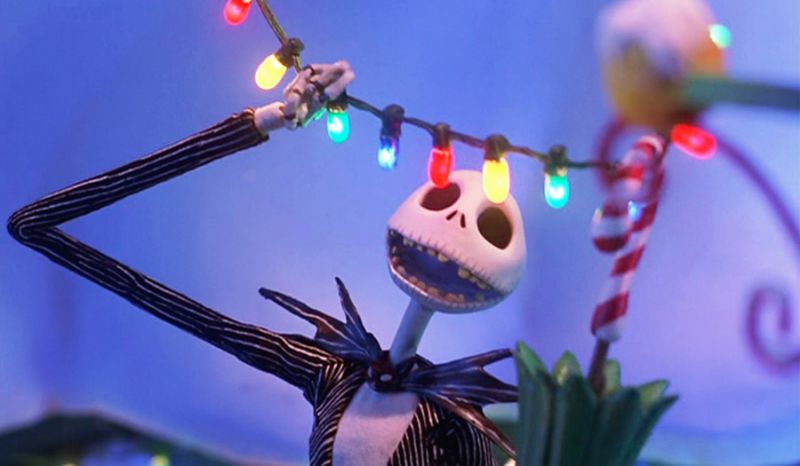 Snow Buddies
Snow Buddies may not technically be a Disney Christmas movie, it does feature a lot of snow and a heart warming story of friendship. And cute dogs! Join the Buddies, Budderball, Rosebud, Mudbud, Buddha and B-Dawg, and their new Siberian Husky friend Shasta as they attempt to win the sled dog race in Alaska. This is the final instalment of the Airbud series that features Airbud himself, so is a great film for fans of the original series.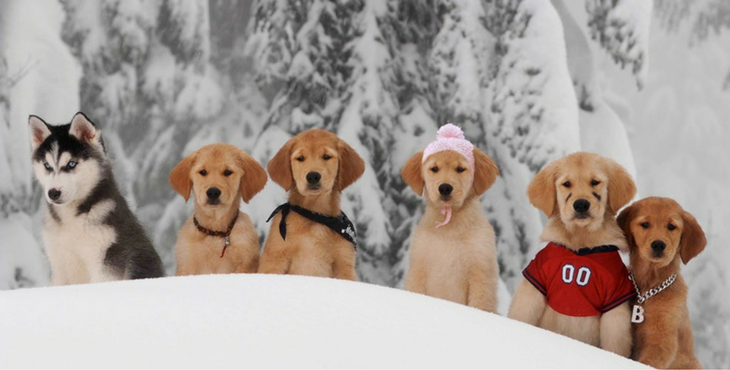 Mickey's Once Upon A Christmas
Once Upon A Christmas is a collection of tales from Mickey and the gangs many Christmases together. Each tale is a heart-warming story of family and giving and the spirit of Christmas, all with beautiful animation and all the family favourites, including Huey, Dewey and Louie. Running to just over an hour it's one of the classic Disney Christmas movies for the whole family, available now on Disney+.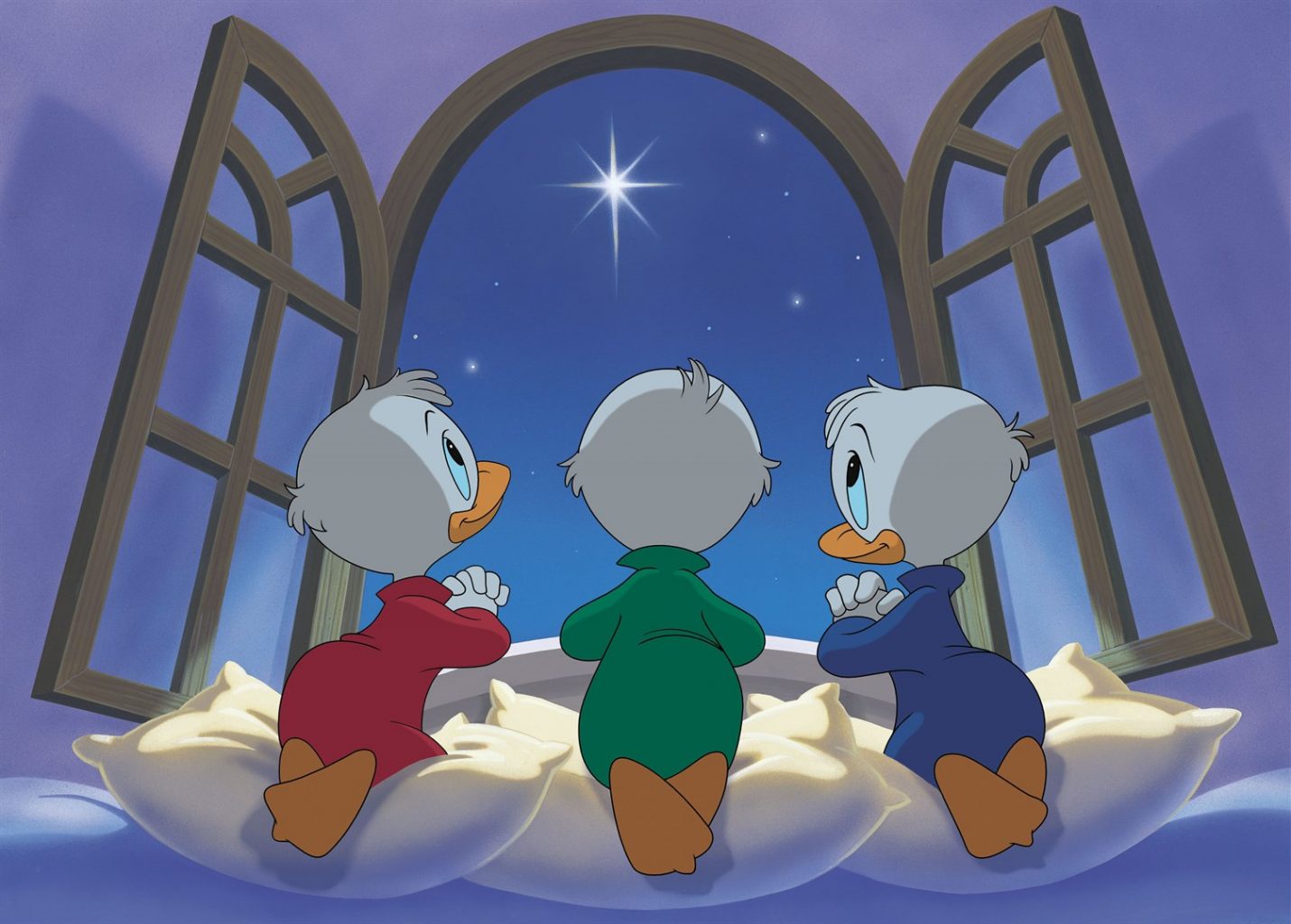 Olaf's Frozen Adventure
An animated short, Olaf's Frozen Adventure sees Olaf team up with Sven to visit every household in Arendelle to find a Christmas tradition for Anna and Elsa. Olaf is one of the most beloved characters from Disney's recent past and it's a lovely short available on Disney+ that is a wonderful look at holiday traditions, making it a great Disney Christmas movie to watch this December.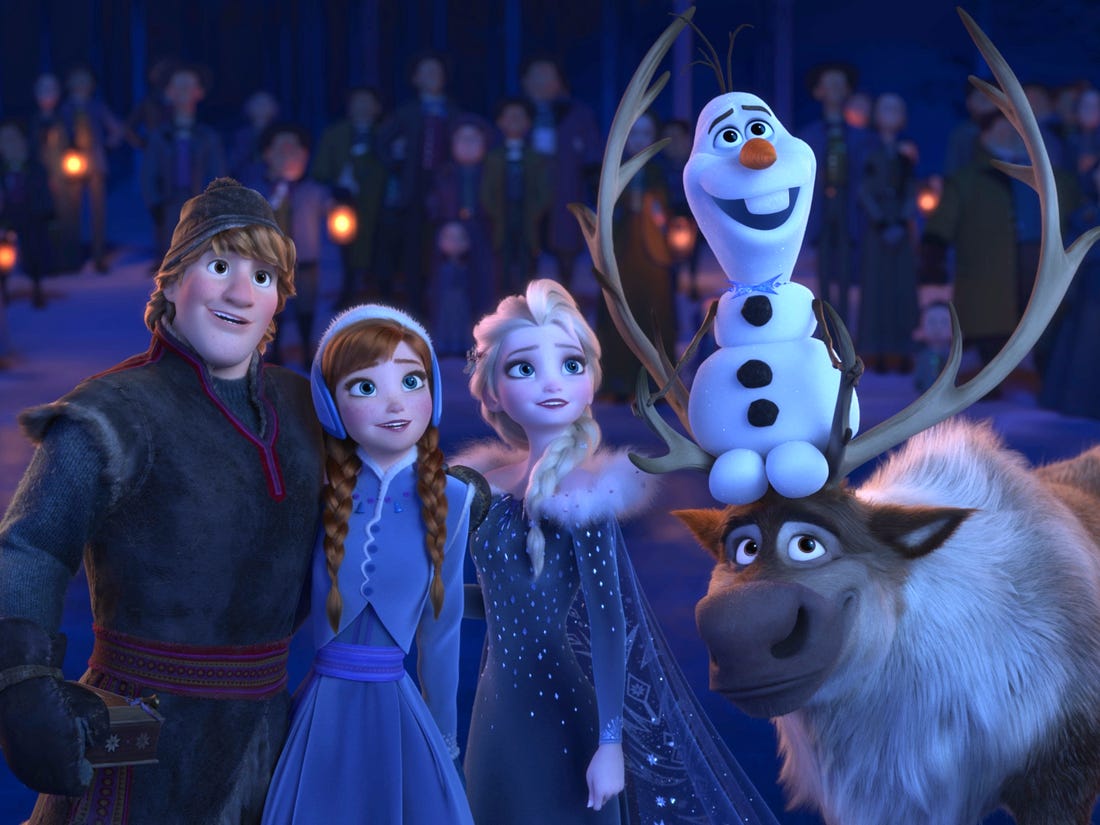 Home Alone
Home Alone is an absolutely classic Christmas movie that is a great family film that everyone can enjoy. The film follows 8 year old Kevin, played by Macaulay Culkin (if you want to feel old, he's just turned 40!), who is left home alone while his family goes on a Christmas vacation without him. It's full of holiday hijinks and has a nice family feel-good moment at the end. Whilst it's not one of the original Disney Christmas movies, their acquisition of 20th Century Fox means that the Home Alone franchise is now part of the Disney family, and Home Alone 1, 2 and 3 are all on Disney+.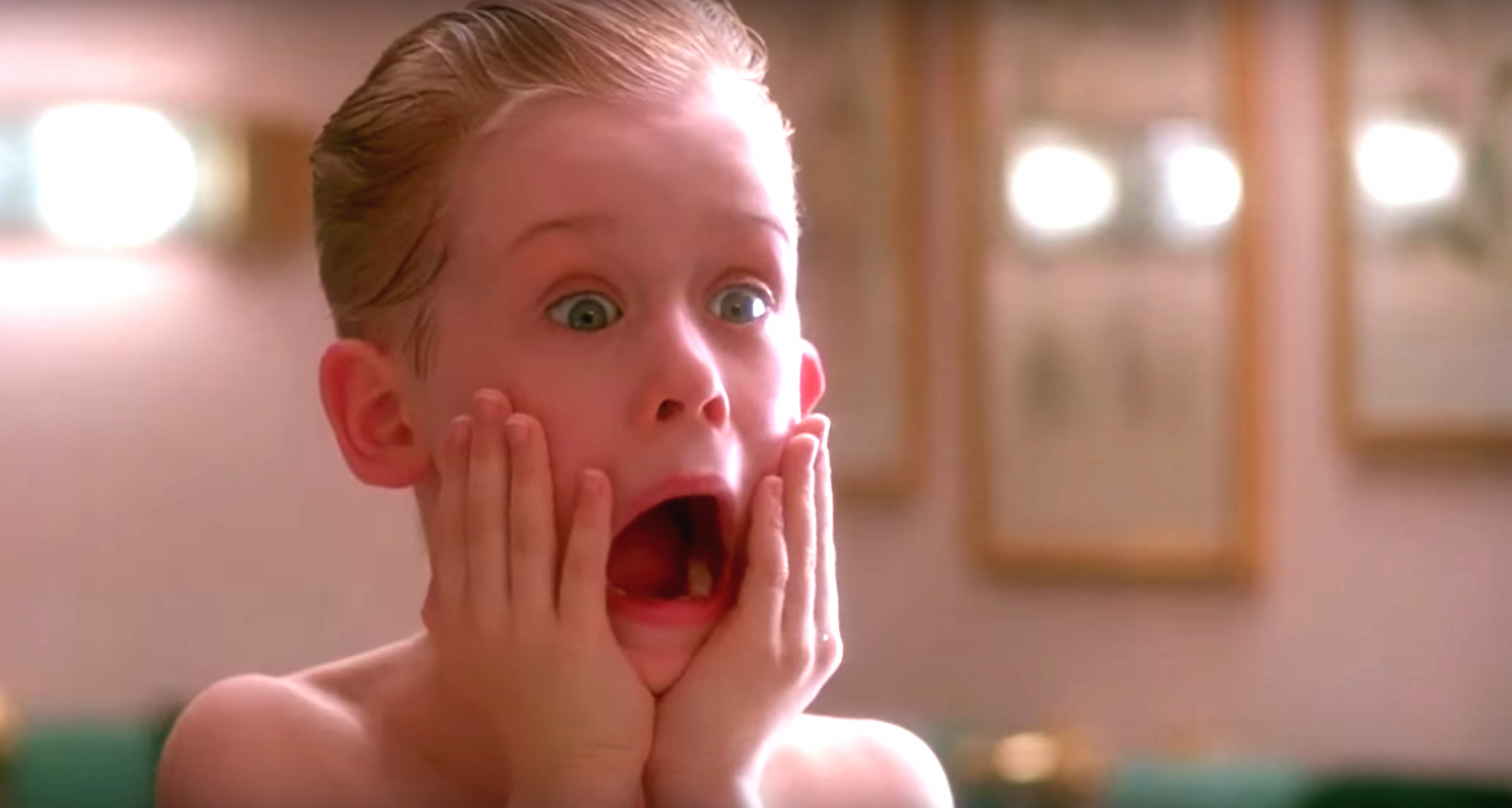 Miracle on 34th Street
Both versions of Miracle on 34th Street are beautiful, timeless classic Disney Christmas movies and are worth a watch. The 1994 remake, starring the late Richard Attenborough, is now the more popular version, but as both were released by 20th Century Fox they both fall under the Disney umbrella. Miracle on 34th Street offers a beautiful look into the belief of a child and will make even the hardiest of adults believe in Santa again.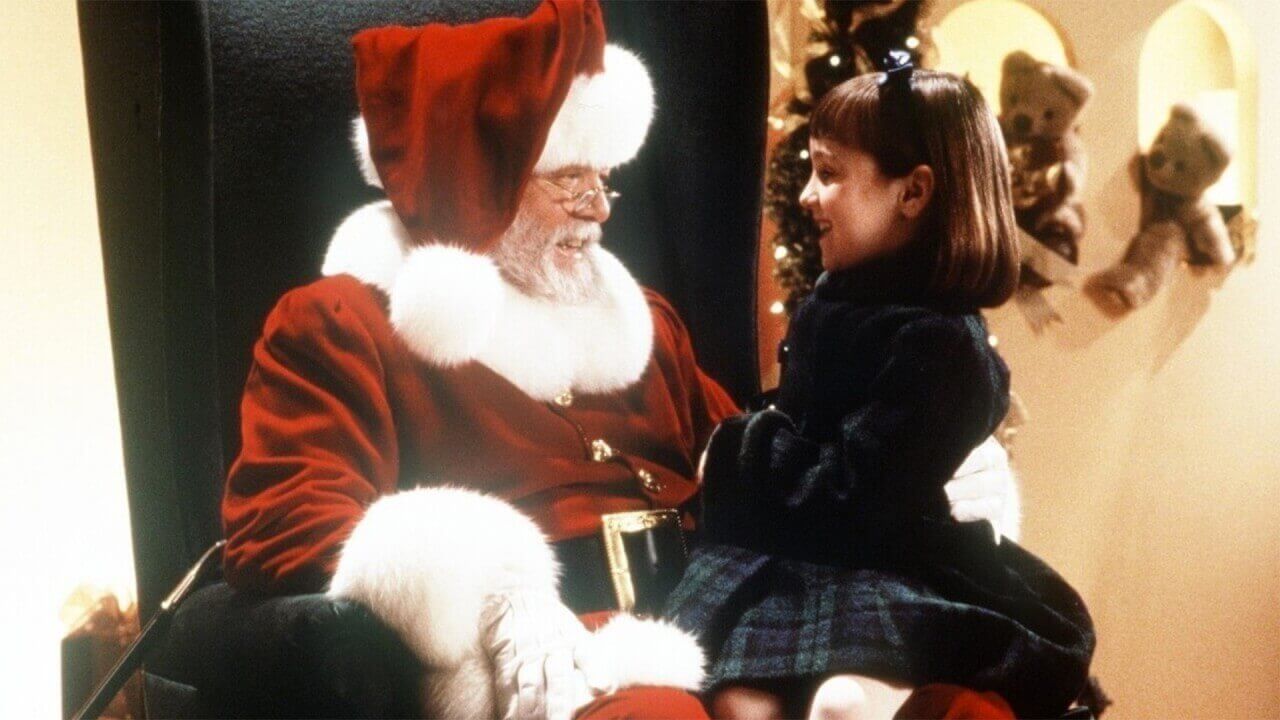 Santa Buddies
Santa Buddies is the Christmas instalment of the Air Buddies franchise, the puppies of the classic Disney star Air Bud. Join Budderball, Rosebud, Mudbud, Buddha and B-Dawg as they teach Santa Paws' son, Puppy Paws, the true meaning of Christmas. Full of adorable puppies, it's a family favourite Disney Christmas movie available on Disney+.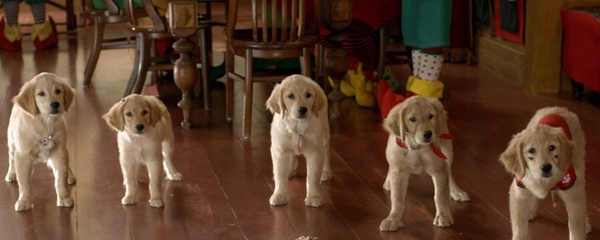 Iron Man 3
You may not automatically connect Iron Man 3 with Christmas, but Disney does so so do we! It's set during Christmas and Iron Man even visits a sleepy, snow covered town which is enough for Disney to add it to their Christmas list on Disney+. Iron Man 3 is one of the best sequels Disney have made and is one of the most heartfelt films in the Marvel franchise. It's well worth a watch, whether it's Christmas time or not.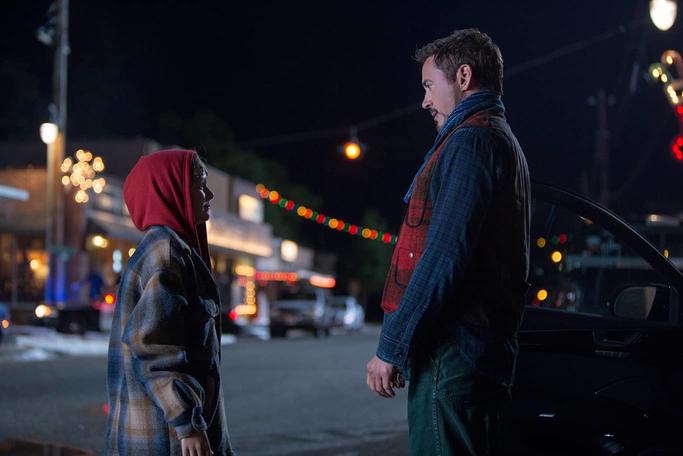 The Small One
The Small One is a 1978 animated short about a scrawny donkey and his owner. It's a very cute story about one boy's love for his donkey, even though he is not the biggest and past his prime for work in the countryside. When he is tasked with selling Small One he tries to find a kind owner but no one is willing to buy the small, tired donkey – until a man needing to carry his pregnant wife to Bethlehem offers to buy him. A lovely Christmas story, it's one of the best animated short Disney Christmas movies on offer.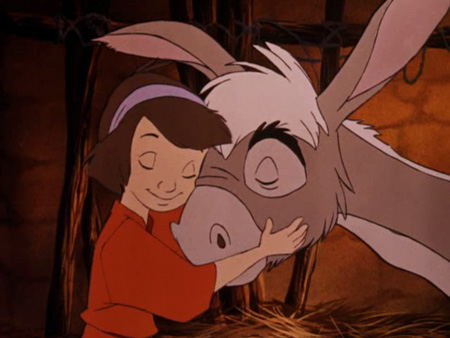 A Christmas Carol
A beautifully animated version of Charles Dickens' classic A Christmas Carol tale, this Disney Christmas movie is a great way to get you into the Christmas spirit. Follow Ebenezer Scrooge as he opens his heart to the spirit of Christmas as he works to undo his past ill will with the help of three ghosts of Christmas past, present and future. Using the latest computer animation technology, this version of the Christmas Carol is a real treat for everyone, and you can watch it on Disney+ now.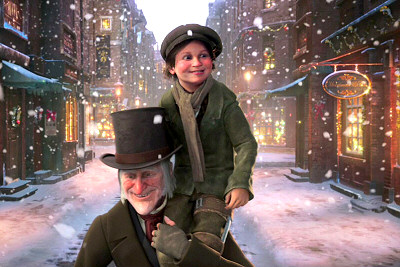 Beauty and the Beast: Enchanted Christmas
A direct-to-video release in 1997, Enchanted Christmas has Mrs Potts recount a Christmas tale as old as time that explores a different aspect of Belle and the beast's relationship. It includes all the favourite characters and a wonderful soundtrack of original songs. A wonderful story about finding hope during Christmas time, this extra Beauty and the Beast story is available to watch on Disney+ so you don't have to fish out your old VHS player!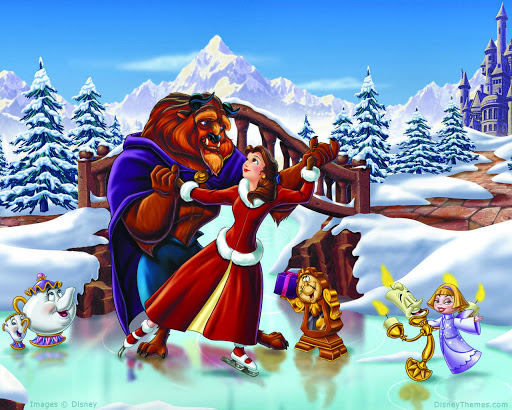 12 Dates of Christmas
Groundhog Day meets Christmas romcom in this television film. Kate is set up on a blind date on Christmas Eve and finds herself reliving the same date over and over until she gets things right. She discovers a lot of things about her life and family as she lives the day over, and it's a lovely little story to add to your Disney Christmas movies list that is available on Disney+.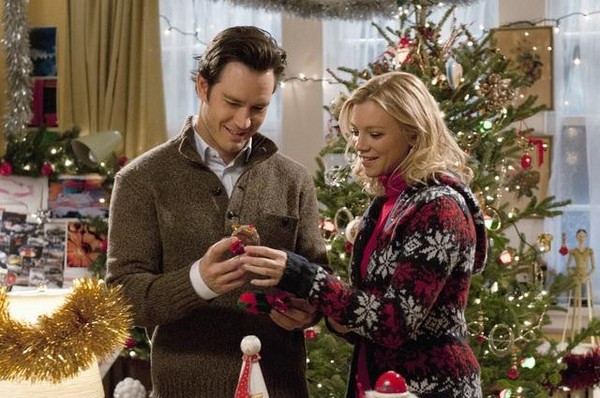 Snowglobe
Snowglobe is a television movie that aired on the Disney ABC network in 2007 and follows the story of a woman who loves Christmas but her family does not understand. When she discovers she can be transported to the Christmas village inside her snow globe she enjoys spending time with people who love Christmas just as much as she does. It's a little cheesy but the best always are!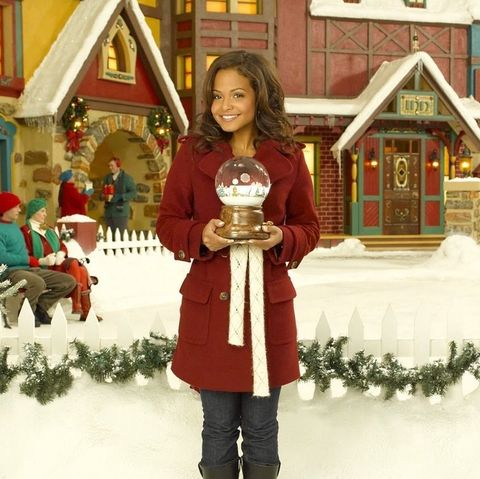 Winnie the Pooh and Christmas Too
Winnie the Pooh has some great philosophical nuggets that you wouldn't expect from the honey loving bear, and Winnie the Pooh and Christmas Too is no exception to this. This film follows the gang as they ask Santa for Christmas gifts, but quickly realise the importance of Christmas is spending time together not what presents are under the tree. It's a lovely tale of friendship that warms the heart at Christmas.
The Muppet Christmas Carol
The Muppets was one of Disney's best investments and since 2004, Disney have been creating brilliant Muppets content for the whole family. Whilst The Muppet Christmas Carol was made before Disney owned the Muppets, it is now on of the best Disney Christmas movies you can find on Disney+. It offers a Muppets take on the classic Dickensian story and is a beautiful rendition of the tale.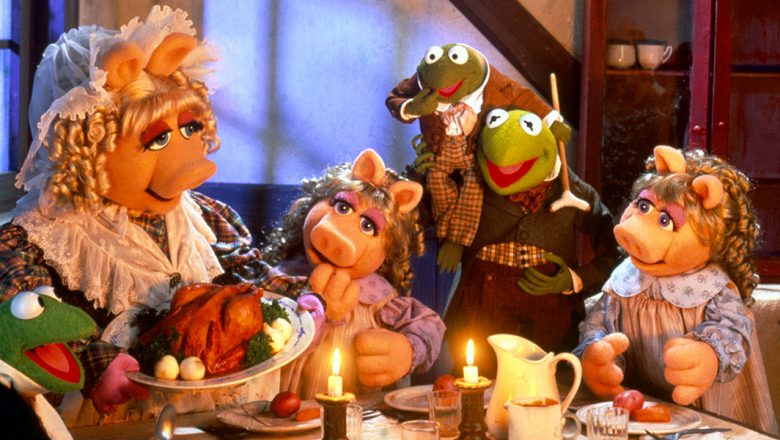 The Ultimate Christmas Present
A Disney Channel Original Movie, The Ultimate Christmas Present is an excellent addition to anyone's Disney Christmas movies list. Two girls in California discover a weather machine discarded by Santa and decide it would make a great Christmas present if they brought snow to California. However things quickly go wrong and its up to some plucky elves to save Christmas. Available now on Disney+.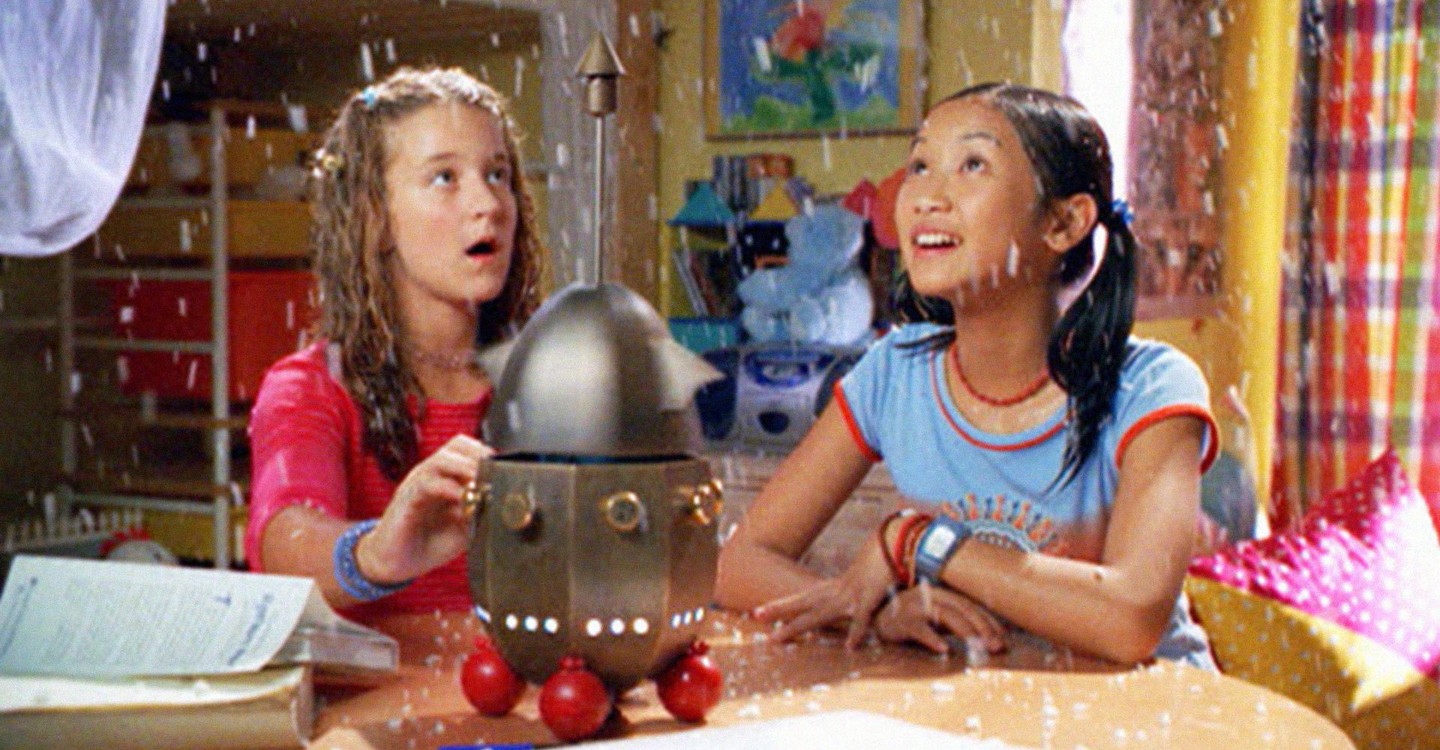 Winnie the Pooh A Very Merry Pooh Year
This is one of the very few Disney Christmas movies that is about New Years so it's a wonderful film to watch on the countdown to New Year's Eve. Pooh and the gang all make misguided New Year's resolutions to better themselves, but in the process they all learn about the true spirit of the season and being true to who you are. It's available on Disney+ so if you're stuck for something to watch after Christmas Day, this is a great choice.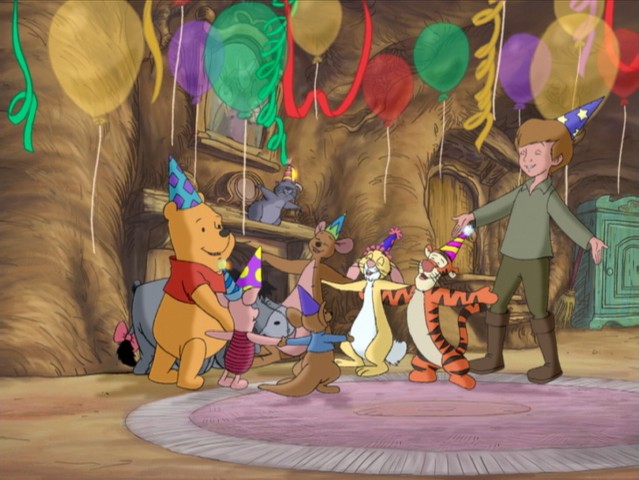 While You Were Sleeping
You may not necessarily think of this Sandra Bullock romcom when you're thinking of Christmas films, but it all happens over the Christmas period so we're adding it to this list. Sandra Bullock stars as a subway worker who rescues a man from the tracks of a train on Christmas Day. Beautiful family relationships and struggles are showcased and one of the best romances to ever hit the screen, so if you're looking for a wonderful romance to curl up to on a winters evening, this is a great choice. It can also be watched on Disney+ for easy viewing.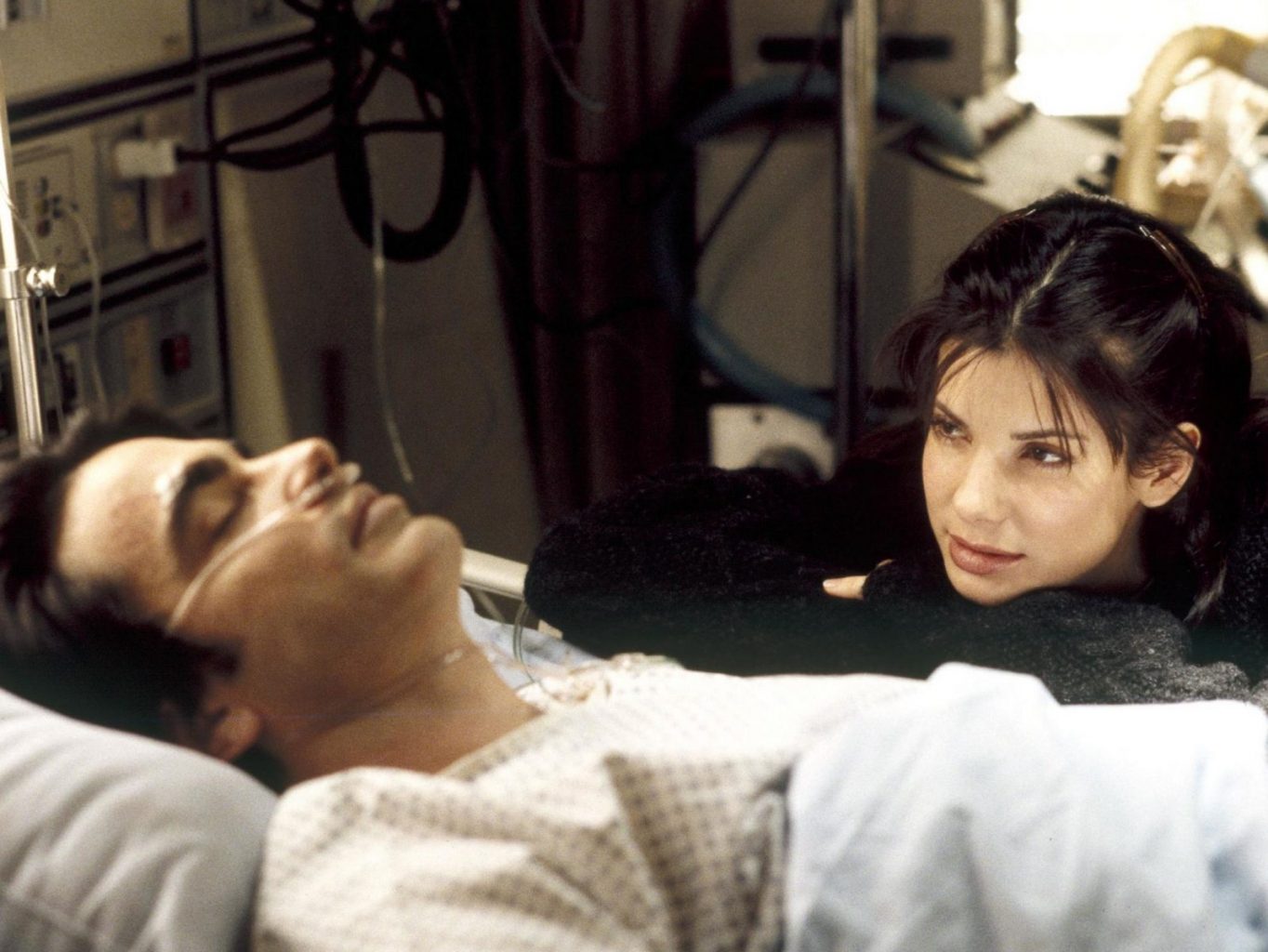 I'll Be Home for Christmas
An absolute classic, I'll Be Home for Christmas is one of the best loved Disney Christmas movies ever made. Released in 1998, it is still one of the most watched Christmas movies every year. It centres on Jake, an entitled college student, who is rushing home for Christmas for selfish reasons. But his journey cross country teaches him the true meaning of Christmas. You can enjoy it all for yourself on Disney+.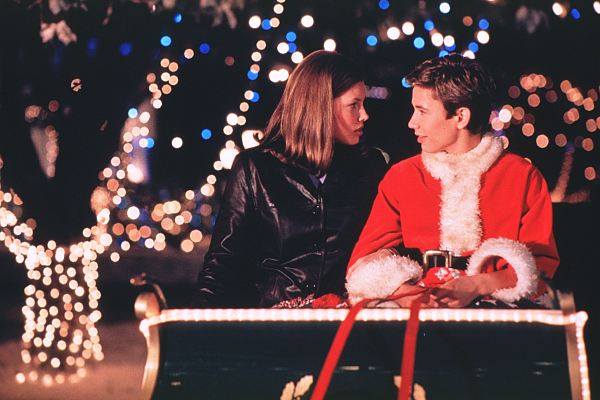 Mickey's Christmas Carol
Mickey's Christmas Carol is a short, animated Disney Christmas movie from 1983 and follows the classic Disney characters through the story of the Christmas Carol by Charles Dickens. It's a wonderful glimpse into the past of Disney animation and the domesticity of Mickey and Minnie that you don't get much of anymore – and Scrooge McDuck of course! It's a lovely Disney Christmas movie that's only 26 minutes long and can be found on Disney+ so it's a great choice for a quick Christmas boost.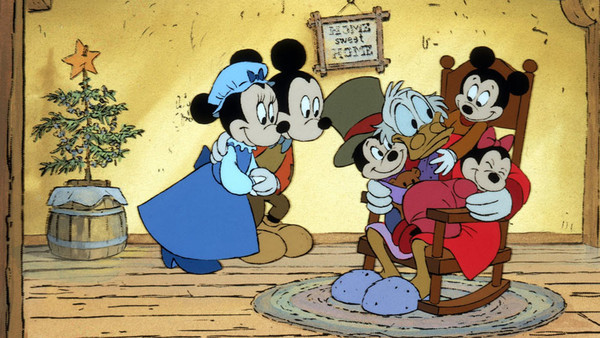 Disney have made some incredible Christmas movies over the years and there are plenty of great movies that aren't on this list. We hope this list has given you some good ideas of where to start with your Disney Christmas movies hunt and if you're looking for more, Disney+ has a handy Christmas movies list too! And if you're looking for more ways to Disneyfy your Christmas, you can check out these Disney Christmas shirts.