When it comes to Halloween movies, the Disney Halloween movies are some of the most iconic. The Disney company has been making creepy, cute, and fun Halloween movies for decades.
But how do you know which ones to watch during the creepiest month of the year? Well, we've compiled a list of the best Disney Halloween movies, along with some other Disney and Disney Channel movies that are just downright too creepy not to mention on a Halloween movie list!
If you are heading to Disney At Halloween, these are some great movies to watch to get you in the spirit! Especially if you are visiting Mickey's Not So Scary Halloween Party where you will meet some famous Halloween characters!
You'll have enough movies to watch at least one a night during October as well as a few more to binge, so get your popcorn and candy ready to enjoy this ultimate list of Disney Halloween movies! And all of these are readily available for you streaming on Disney+.
35 Best Disney Halloween Movies to Watch on Disney+
The Adventures of Ichabod and Mr. Toad
Let's kick the month off with a classic and scary tale that is a Disney fan favorite.
While the story of Mr. Toad is a little creepy, this movie from 1949 is on the list because of the tale of Ichabod Crane. Based off the short story "The Legend of Sleepy Hollow" by Washington Irving, Ichabod moves to Sleepy Hollow. He hears of the tale of the Headless Horseman and starts to fear for his life. Even though he falls for the town beauty and has won over the townspeople as their new schoolteacher, he can't escape the fear from the frightening tale!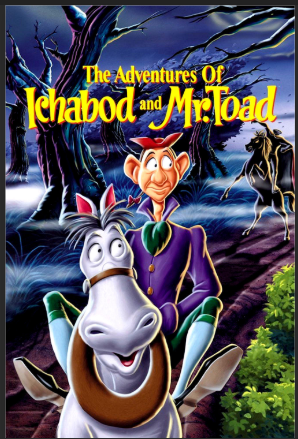 Mom's Got a Date with a Vampire
For movie two, let's do something a little more fun!
This fun movie aired as a Disney Channel Original Movie in 2000, and features a mom played by Caroline Rhea, who most will recognize from "Sabrina the Teenage Witch," and a man who might be a vampire played by Charles Shaughnessy from "The Nanny." The Hansen children may regret forcing their mom out of the house and on to a date when they realize he might just be a vampire – and they have to save their mom!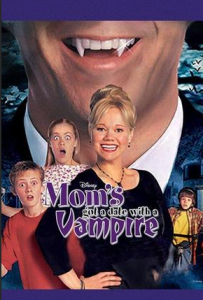 Escape to Witch Mountain
For movie three, we chose an old Disney movie from 1975 that everyone may not be familiar with.
While not necessarily a "Halloween movie," Escape to Witch Mountain has a lot of supernatural elements and some thrilling parts. Two orphans with powers have to figure out who they are and discover the mystery of their past. Along the way they have to escape an evil millionaire who wants to use them and exploit their powers.
This is such a great vintage film, and definitely one of the best old Disney Halloween movies.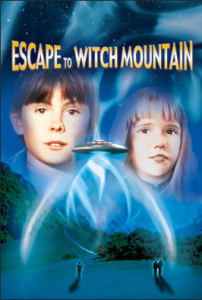 Halloweentown
For movies 4-7, let's settle in and watch a Disney Channel Original Movie series about a family of witches! These are Disney Channel Halloween movies that must be watched every year, and have a huge cult following.
Released in 1998 was the first movie, Halloweentown. It features Debbie Reynolds as Grandma Aggie – a good witch! – who takes her grandchildren with her to Halloweentown. Granddaughter Marnie finds out on her 13th birthday that she too is a witch and has to learn how to use her powers in order to save the town from an evil force.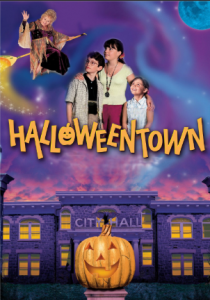 Halloweentown II Kalabar's Revenge
Another Halloween movie from the Disney Channel, the second Halloweentown film brings back Grandma Aggie and her grandchildren. This time, they return to Halloweentown to save it from an evil warlock. Grandma Aggie's spellbook has been stolen, and it's up to Marnie to rescue the book and bring magic back to Halloweentown.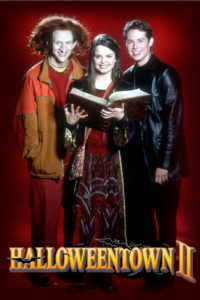 Halloweentown High
The third film in the series, Halloweentown High, Marnie tries to incorporate her magical friends with her mortal life, and ends up facing off with the evil Knight of the Iron Dagger. Join her on a quest to save her mortal high school, her magic, and possibly the mortal world!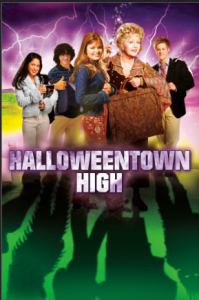 Return to Halloweentown
The last film in the series may not be the favorite, but Return to Halloweentown, does wrap up the series quite nicely.
Join Marnie (played be a new actress) as she attends the prestigious Witch University in Halloweentown and learns that she can't use magic there. She has to figure out to make it so everyone can use their magic again, and to save the town before its 1000-year Anniversary Celebration.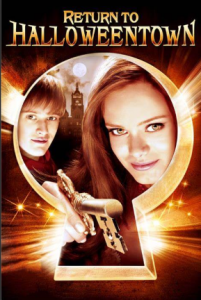 Spooky Buddies
For a fun Halloween movie that even the littlest of Disney fans will enjoy, the eighth movie on our list of best Disney Halloween movies is sure to please!
This 2001 movie features the adorable talking buddies as they dress up for Halloween and explore a mysterious mansion. These cute puppies work together with a friendly ghost to defeat a warlock that is threatening their town.
This movie is just so cute and is a great Disney Halloween movie for kids.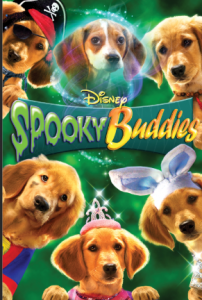 James and the Giant Peach
For movie 9, visit a world created by famous author Roald Dahl.
While not a "Halloween movie," James and the Giant Peach is creepy enough to be watched during the month of October and end up on this list. James escapes a very creepy spider and meets some other human-sized bugs while on his adventure. The imagery and animation most will recognize as the work of Tim Burton, and some of the scenes are fairly disturbing – especially when this is supposed to be a children's film.
This is a great movie to watch during the month of October, because it's truly a scary Disney movie.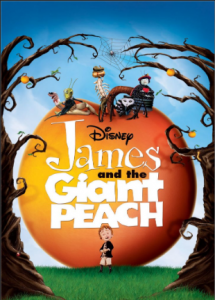 Frankenweenie
For movie 10, let's stay with Tim Burton and watch a fun parody of Frankenstein.
In the 2012 film Frankenweenie, Victor loses his dog Sparky and decides to bring him back to life. He finds out quickly that it may not have been the best decision, as the newly reanimated Sparky wreaks havoc on the town! This is an adorable take on the story of Frankenstein, and the animation is classic Tim Burton, which is why it landed on our list of best Disney Halloween movies.
©Disney.com
Girl vs. Monster
Let's travel back to the world of Disney Channel Halloween movies for movie 11.
Released in 2012, Girl vs. Monster features a young girl named Skylar who finds out that her parents are monster hunters – then accidentally releases on of the monsters they've captured! She realizes that she too must become a monster hunter, tries to recapture the monster, and save her parents and town all before Halloween!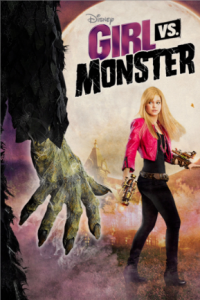 ©Disney.com
Maleficent
For movie 12, uncover the real story of Disney's most iconic – and misunderstood – villain.
Angelina Jolie turns into the perfect Disney villain for the live action movie from 2014. It explains how Maleficent became the villain we all know her to be but shows that the story we know from the tale of Sleeping Beauty may not be the real one. The visuals, costuming, and makeup in this movie are out-of-this-world, and that alone helped it land on our list of best Disney Halloween movies.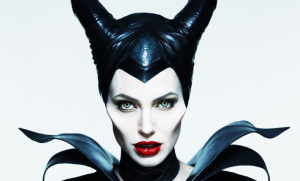 Maleficent Mistress of Evil
For movie 13, let's follow up with the sequel to Maleficent.
Maleficent and her goddaughter, Aurora, have an amazing relationship, but outside forces are starting to threaten the strength of it. Aurora is engaged to be married, the evil Queen Ingris (played by Michelle Pfeiffer) is trying to start a war, and Maleficent finds the relationship with Aurora tested by these things. This 2019 film is a great follow-up to the first film, and again we were blown away by the visuals and costuming.
Available on Disney+.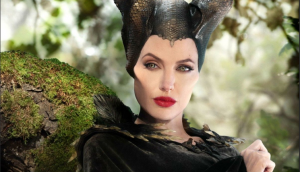 The Ghosts of Buxley Hall
Join some ghosts for a little old school fun for movie 14.
This old Disney Halloween movie is from 1980, but that doesn't make it any less entertaining or spooky! Ghosts at a 100-year-old boys-only academy team up to save the school from being demolished. They help a 13-year-old cadet whose aunt is trying to rob him and buy Buxley Hall just to destroy it.
This is a fun, sometimes campy, movie that features some great acting and ghosts caught up in tradition, and definitely one of the best Disney ghost movies.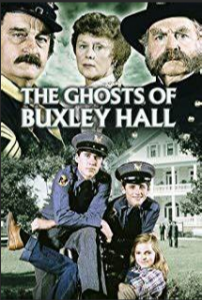 ©Disney.com
Z-O-M-B-I-E-S
For movie 15, watch one of the newer Halloween movies from Disney Channel.
Z-O-M-B-I-E-S premiered on the Disney Channel in 2018 and features a world where a device has been created by the government that keeps zombies from craving brains. Zombies and humans are put in the same high school, and human cheerleader Addison and zombie football player Zed fall in love, hoping to bring together the humans and zombies at their high school.
This fun musical is a nice break from some of the creepier movies on this list and is a great choice for those who love musicals based on high school life.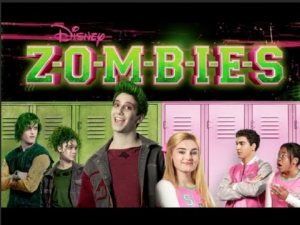 Twitches
Join twin witches for some magical fun for movie 16.
Real life twins Tia and Tamera Mowry star in Twitches, a Disney Channel Original Movie from 2005. Twin witches were separated at birth but reunite on their 21st birthday, only to find out that their powers are stronger when they are together.
This fun movie is based off of the Twitches book series, great for all ages, and has become a Halloween classic and that's why it's landed itself on our list of Disney Halloween movies.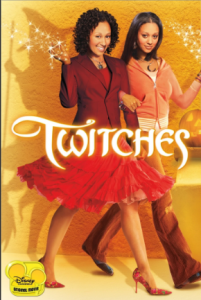 Twitches Too
The Twitches are back for more magic for movie 17.
Tia and Tamera return for Twitches Too, a 2007 film. The twitches learn more about each other and more about their powers, and the try to live somewhat normal lives. But they must band together to defeat an evil force that threatens the magical land of Coventry. This fun follow-up will delight lovers of the first film and those who like magical movies.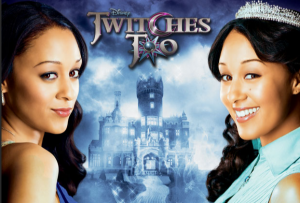 The Scream Team
For movie 18, join a team of ghosts trying to save the day.
Released in 2002 as a Disney Channel Original Movie, this Disney Halloween movie features Ian and Claire, two children who accompany their dad to his hometown of Steeple Falls. They go for their grandfather's funeral, and they find out that not only do ghosts exist, but their grandfather's spirit can't rest! They must work together with some friendly ghosts to defeat an evil entity, save the town, and help their grandfather.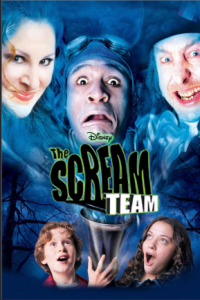 Don't Look Under the Bed
For movie 19, join us for the movie called the scariest Halloween movie from the Disney Channel.
Don't Look Under the Bed makes our list of best Disney Halloween movies because it could possibly be the scariest on this list! Released as a Disney Channel Original Movie in 1999, the film follows Frances on a quest to figure out who has been framing her for pranks around town. She teams up with her brother's imaginary friend – but nothing is what it seems.
This movie has some truly scary scenes, and also deals with a lot of more mature themes like death and cancer. It's an amazing movie, but a thing of nightmares, so this one might be better left for the older kids and adults. This is one of the rare situations where a film on this list could be considered a Disney horror movie.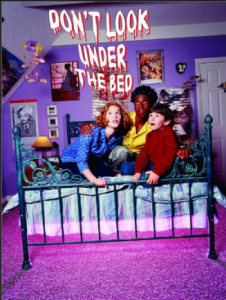 The Haunted Mansion
To lighten the mood after the last movie, film at number 20 is funny and entertaining from start to finish.
Based off of the iconic Disneyland and Disney World ride, The Haunted Mansion film from 2003 is a fun interpretation of the mystery that surrounds the 999 happy haunts on the ride. Starring Eddie Murphy as a real estate agent who can't stop working, this film shows what happens when you don't spend enough time with your family and the trouble you can find yourself in!
Jennifer Tilly plays the helpful Madame Leota, and the family has to solve a mystery and break the Gracey curse in order to save themselves. The cast and story of this movie couldn't be better, and lovers of the ride will enjoy how many details were inspired by the ride. This movie had to end up on our list of best Disney Halloween movies.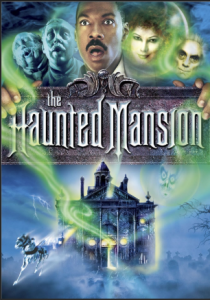 The Black Cauldron
Movie 21 is Disney's darkest animated film.
The Black Cauldron, released in 1985, isn't necessarily a "Halloween movie," but that doesn't stop it from ending up on our list. The movie features young pig keeper Taran on a quest to defeat the (extremely terrifying) Horned King, and to stop the evil instrument known as the Black Cauldron.
This movie is often criticized for its frightening and dark scenes, and the Horned King is a thing of nightmares. Those who love darker stories and classic animation will enjoy this creepy and heroic adventure, and this is one of the best Disney scary movies.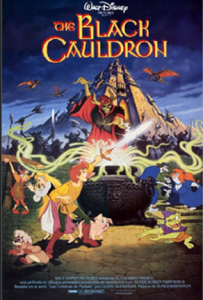 Mr. Boogedy
For movie 22, watch as a family finds out their dream home isn't what they expected.
Released as a made-for-tv film in 1986, Mr. Boogedy tells the story of the Davis family as they move into their dream home. They quickly find out it's haunted by a 300-year-old ghost named Mr. Boogedy, and have to confront him in order to enjoy their lives.
This is a pretty silly and fun comedy, and it is a fun film that helps break up some of the seriousness of the other movies on our list of Disney Halloween movies, as well as it's a great Disney ghost movie.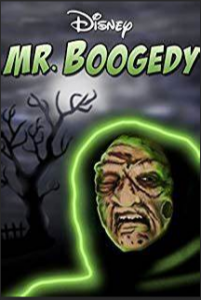 Phantom of the Megaplex
Movie number 23 is a loose parody of The Phantom of the Opera.
Another fun Disney Channel Original Movie, the 2000 film Phantom of the Megaplex follows Pete and his co-workers as they investigate strange happenings at the movie theater where they work. It's up to them to discover if the phantom is real or if someone is trying to scare them off.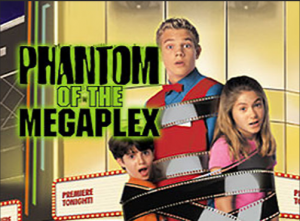 Into the Woods
Join us for a musical for movie number 24 that turns fairy tales on their heads.
Into the Woods is based off the Broadway musical of the same name and is a film adaptation of the musical. Released in 2014, the film turns classical fairy tales upside down and intertwines them. Meryl Streep has a standout performance as the witch, and the start-studded cast is amazing in this dark and beautiful musical.
The movie sums up what happens if you venture into the woods and is a dark tale that all ages will enjoy, making it a must see on our list of Disney Halloween movies.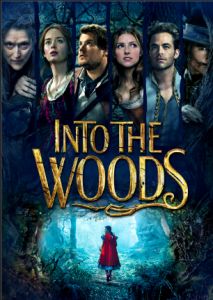 ©Disney.com
Coco
The movie for number 25 doesn't deal with Halloween, but is fantastic must-see.
Coco was released in 2017, and follows young Miguel as he tries to become a musician and find out about his family's history. He must travel to the land of his ancestors to find out these secrets, and allows him to truly understand their traditions.
While this isn't a Halloween movie, it does deal with the Mexican holiday El Día de los Muertos, or the Day of the Dead. This holiday celebrates ancestors and shows respect and is very different from the concept of Halloween. This touching film is cute, sentimental, and features fun music that will delight all ages. It had to make it onto our list of Disney Halloween movies because it explains how another culture celebrates at that time of year.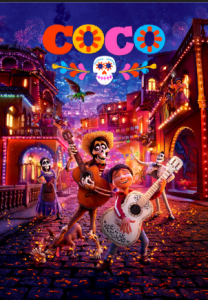 Muppets Haunted Mansion
If you're looking for a laugh this Halloween season, look no further than Muppets Haunted Mansion at movie number 26.
Join Gonzo and Pepe the Prawn as they attempt to spend the night in a – very familiar – haunted mansion. Gonzo runs into several familiar famous faces throughout the night, as well as fans of the Haunted Mansion ride are sure to recognize their favorite characters and scenes as well!
This is a cute, campy Halloween film that is great for all ages and is one of the funnier Halloween movies on Disney Plus.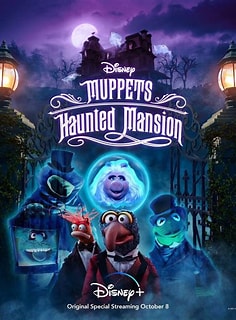 Bedknobs and Broomsticks
While movie number 27 isn't a Halloween movie, it is about a witch, so we think that counts!
Bedknobs and Broomsticks is a classic film starring Angela Lansbury as she navigates becoming a witch, taking in three small children, and dealing with a world war! This is a fun, feel-good movie, that even has some surprise animated elements. Plus, there's a flying bed!
We think this is a great movie to watch for spooky season and is one of the best old Disney Halloween movies. Kids of all ages will love it, and it's definitely one of the most underrated Disney films as well!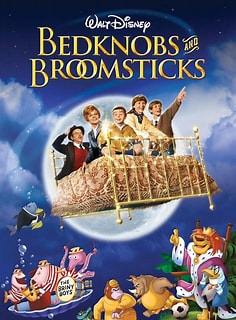 Cruella
This award-winning movie is a look into the life of Cruella De Vil and explains how she became the villain we know from 101 Dalmatians. 
The costumes, use of color, and hair and makeup in this movie are outstanding, and it's not just a visual treat but an amazing movie. We really love how Disney is showing us the backstory of their most infamous villains, and Cruella is a great addition.
This had to make it on our list of Disney Halloween films since it's all about a villain and toes the line between comedy and crime movie.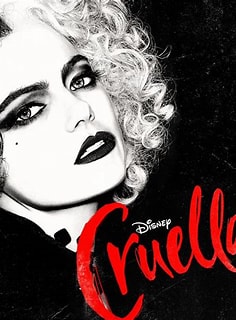 Descendants
Extremely popular amongst teens and tweens, Descendants is all about the children of the Disney villains of our childhoods.
This musical fantasy movie features children of famous Disney villains getting a chance at living good lives away from their villainous parents and getting to attend the fantastical Auradon Prep – in the world of Belle and the Beast.
This is a fun twist on the fairy tale characters and villains, and teens especially will enjoy the coming-of-age aspects of this film. Plus, this series has a cult following and the villainous touches make it perfect for our list of Disney Halloween films.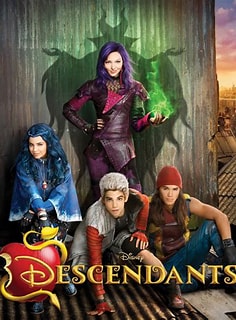 Edward Scissorhands
While not a Disney movie, Edward Scissorhands is streaming on Disney+ so it had to be included on our list of Halloween movies for Disney.
This classic Tim Burton film about romance and fantasy still holds up after over 30 years and is such an amazing film. The score, the acting, and the cinematography is so great in this film, and we just couldn't leave it off the list.
Because it does have some more serious themes, and a higher rating than most of the movies on this list, it might be best left for teens and adults to watch this one. We are definitely grateful to Disney+ for adding this on, and now it can be considered a Disney monster movie.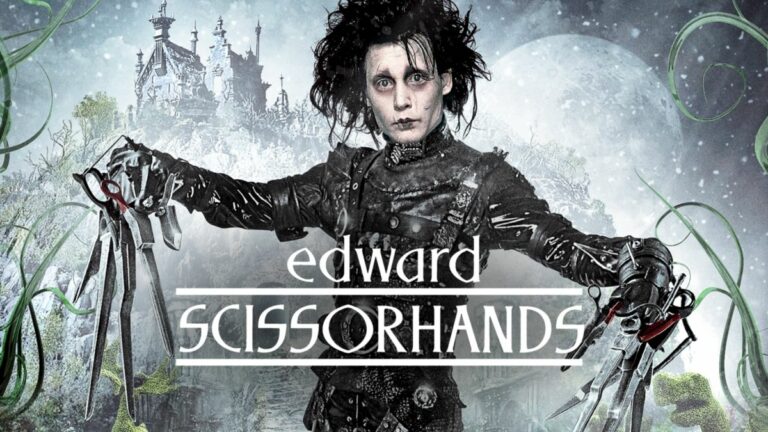 Miss Peregrine's Home for Peculiar Children
This is another movie that Disney+ has added to their streaming service that we are thankful for, especially with Halloween around the corner.
Miss Peregrine's Home for Peculiar Children is based off the book of the same name and is a fantasy movie about a world where strange and unusual children live in a special home together. Jake has heard stories of this home from his grandfather and has the chance to visit due to an unfortunate event.
This is another Tim Burton film, and the cinematography and visuals are stunning – even if the movie isn't as good as the book. This is definitely one of the creepier movies on the list and can be considered a scary Disney movie.
Can of Worms
This science fiction film isn't the only film on our list of Halloween movies from Disney to feature aliens, but it is the funniest one that has aliens in it.
Mike is a football player who feels like he doesn't quite fit in, and in fact, he feels like he's an alien. After an accident while playing football, things start to get a little weird and he feels like he might be right!
This is a fun coming-of-age film that features aliens, a Halloween party, and, well, a lot more aliens. Little ones will love this film, and it's one of the best choices for Disney Halloween movies for kids.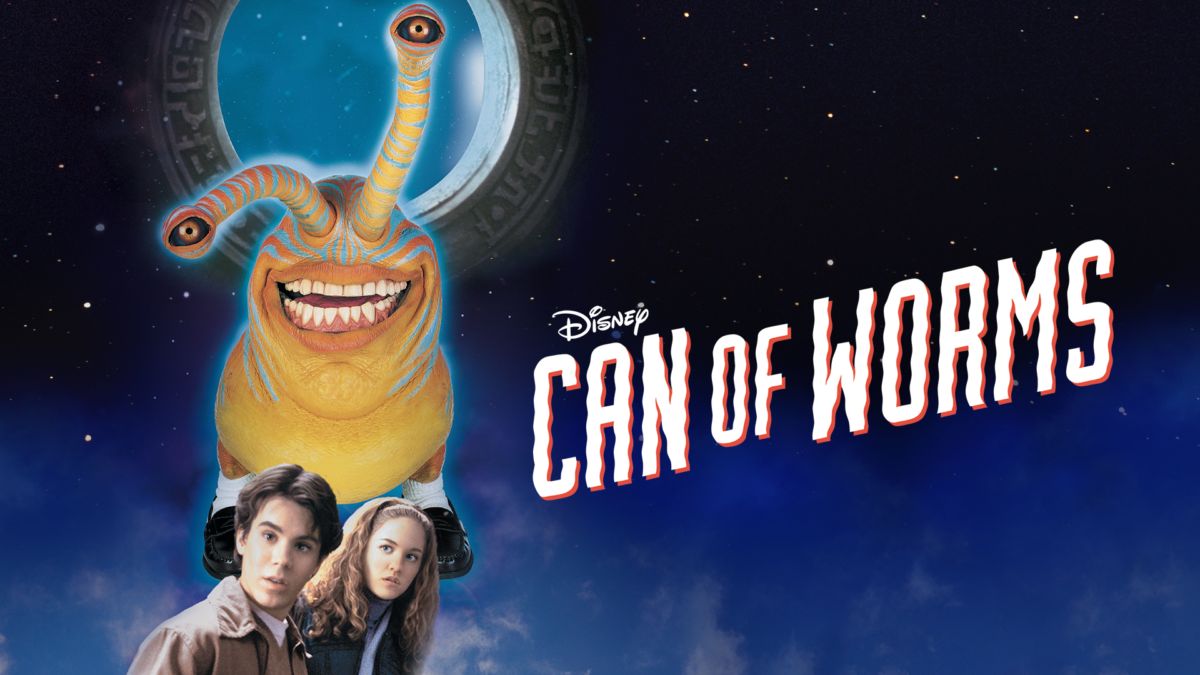 The Nightmare Before Christmas
A list of Halloween movies from Disney wouldn't be complete without this twisted film from Tim Burton.
The Nightmare Before Christmas may feature a different holiday in the title, but it's absolutely appropriate for Halloween. Join Pumpkin King Jack Skellington as he finds out that Christmas exists and tries to bring it back to the town of Halloween.
This movie is an amazing display of animation, and the iconic score by Danny Elfman makes this movie. The Nightmare Before Christmas is a must-watch during October.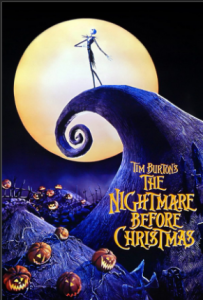 Hocus Pocus
Our list of Disney Halloween movies on Disney Plus could really only boil down to one movie: Hocus Pocus!
This film from 1993 could arguably be the most iconic Halloween movie. It shows up on tv every year, and it's extremely quotable and memorable.
Join Max, his sister, and his crush as they try to defeat the Sanderson Sisters – three witches Max accidentally brought back to life – and keep them from stealing the souls of the children in the town. With the help of a talking cat, Max and company go on a Halloween night adventure that cannot be missed!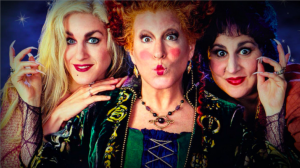 Hocus Pocus 2
Thankfully Disney is bringing back the Sanderson Sisters on September 30th, 2022!
Hocus Pocus 2 comes to us almost 30 years after the original was released and has the roles of the Sanderson Sisters will be reprised by the original actresses.
This time, 3 high school students must stop the return of the witches to the town of Salem and save themselves and their town on Halloween night. We CANNOT wait to watch this, and lovers of Hocus Pocus will be happy to add this to their list of Halloween movies from Disney. We know this will automatically be one of the best Disney Halloween movies.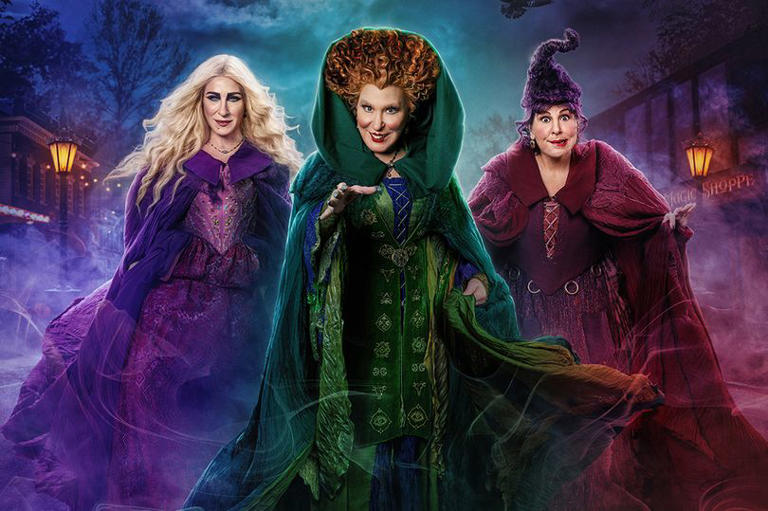 We hope this list helps you decide what to watch this Halloween season, and that some of your favorites were mentioned. We also hope you've found a few new fun or creepy Disney Halloween movies that you're looking forward to watching this October. And maybe even some Disney Halloween costume inspiration!
What's your favorite Disney Halloween movie? Did it make our list? Let us know in the comments!