Schools are out, the sun is beating down, and summer has begun! Everyone wants to have the best summer possible, and the best way is to go on vacation. At no surprise, Disney is a very popular choice for a summer vacation. Summertime at Disney can get very crowded, but what is it like at Disney in June? How bad are the crowds? What is the weather like? What should I pack? These are all questions we are going to answer for you!
Even though Florida can be hot and crowded during the summer, we want to make sure you have the best vacation possible! The best way to do that is to be prepared! Making sure you know everything to expect during your Disney vacation will help you plan out your trip! This information will help you decide if going to Disney in June is right for you, and how to navigate your vacation if you decide to go during this time.

Disney World Weather In June
Summertime is HOT, HOT, HOT at Disney! It doesn't help that this is one of the most crowded times of the year, bringing even more body heat into the equation. No wonder Florida is such a popular beach vacation spot during June, but it can be hard to stay cool during a Disney vacation! You will be doing a lot of walking outside and experiencing a lot of this heat. Sunscreen and water will be your best friend during your stay!
Disney in June sees temperatures between 70°F and 90°F, but that doesn't mean it can't get hotter than this! Disney World weather in June is also very rainy. On average, it rains about 12 days out of the month in Orlando during the month of June. That's almost half of the month! The showers can be scattered throughout the day. Sometimes they are very quick and sometimes they last for a while. Florida summer rain is very random and you can never really know what to expect. We suggest bringing your own ponchos because you will be needing them a lot during your vacation.
It is important to stay hydrated during your June vacation. Like we mentioned, it gets very hot during the summer which can lead to dehydration. The coolest time to visit the parks is during the morning and the evening. The sun can be unforgiving during the middle of the day. It can also be helpful to take frequent breaks inside or back at your hotel. Going back to your hotel during the middle of the day during the peak of heat is a good choice. This gives you some time to cool off and even go for a swim!

June Crowds At Disney World
If you can avoid going to Disney in June, it might be in your best interest. Summer at Disney can get very busy, so it can be beneficial to go during a less crowded month. However, if you have to go to Disney during the summertime due to school schedules or other reasons, there are ways to navigate the crowds and still have a good time! Take a look at our crowd calendar for an overview of the crowds during the whole year.
Utilizing Extra Magic Hours can help with avoiding some crowds. It's summer vacation for Florida locals as well, so if you can go during the times they can't, it will help lower your surrounding crowds. Extra Magic Hours are only available to guests staying at a Disney hotel. This gets you into the parks either an hour before opening or lets you stay after close for about two hours. The parks and times rotate throughout the days, so it can be beneficial to plan your park days based on the Extra Magic Hours available.
The most important thing to remember while navigating Disney in June is to realize that sometimes the parks are going to be more crowded than normal. That doesn't mean you can't still have a good time! Bring games to play while waiting in lines or download games on your phone! Disney has their own Play Disney Parks app that you can download for free in the app store! They have games, trivia and more, so there's plenty of ways to keep yourself entertained during any wait.
June 2020 Special Events At Disney
Since Disney in June is already so popular, Disney doesn't have to do much in regards to special events to draw crowds in. Between being able to go to the parks, the water parks, Disney Springs, and the resorts, there are plenty of ways to keep yourself entertained during the summer. Each resort has certain fun activities all throughout the day, so be sure to ask the Concierge for a list of those activities and their times!
Epcot is known for its many festivals, but sadly the summer is a rare time where there is no festival going on. It can still be fun to eat and drink around the world at all of the World Showcase countries! A fun thing to do while in Epcot is to try one drink and one snack from each country!
Since there are no special holidays in June, there isn't much for Disney to celebrate. That doesn't mean Disney is any less fun in June! There is still so much to do and see that you will still have a good time! If going to Disney World during the holidays is important to you, we suggest going in October or December! We have The Ultimate Guide To Visiting Disney In October and The Ultimate Guide to Visiting Disney in December to read up on if this is when you want to go!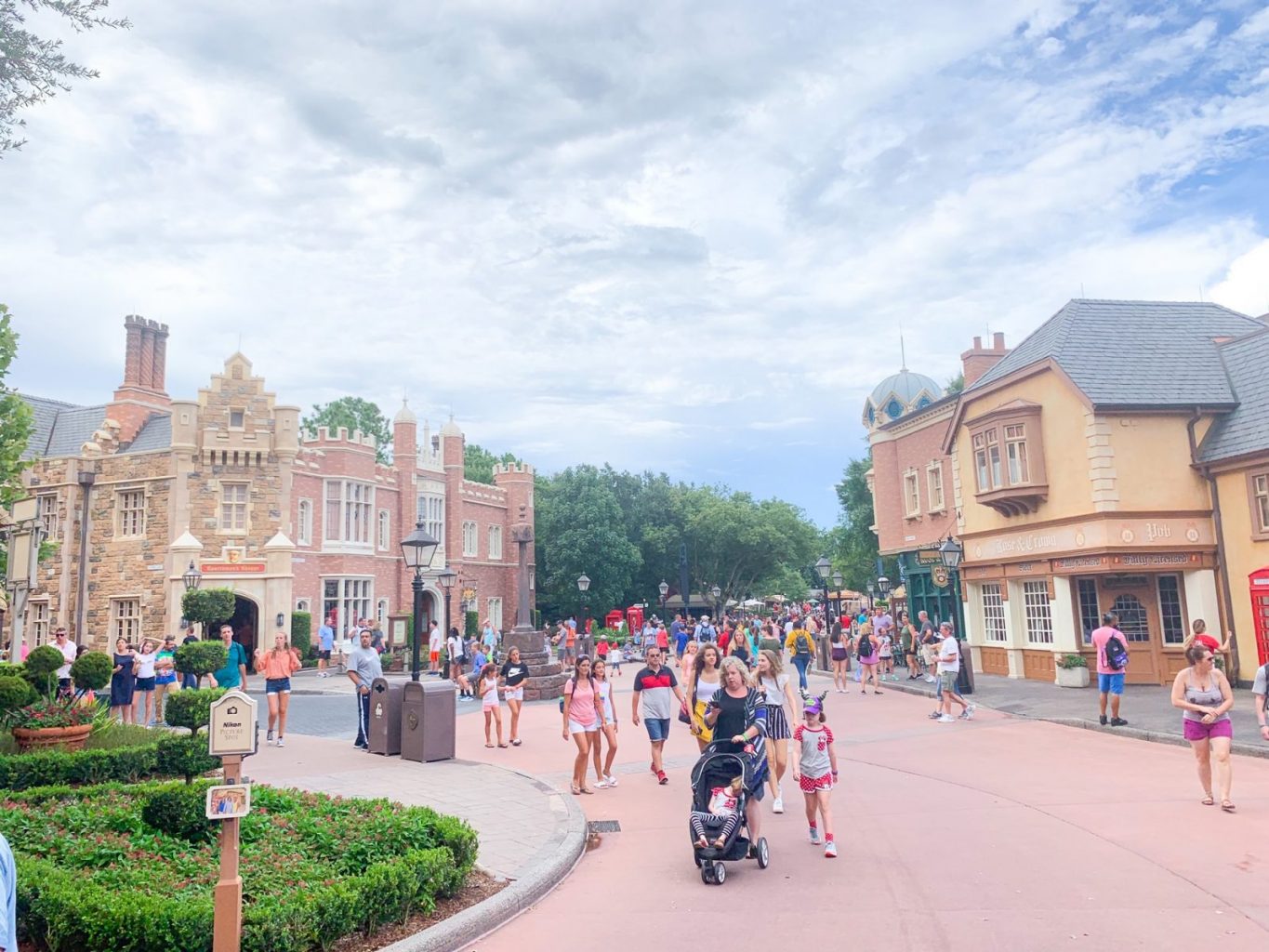 2020 June Ride Closures And Refurbishments
NOTE: PLANS ARE ALWAYS CHANGING IN DISNEY SO CURRENT INFORMATION MIGHT BE DIFFERENT FROM THE INFORMATION WE HAVE IN OUR ARTICLE
Ride closures and refurbishments are constantly changing or being added at Disney World, so this is the information we have as of now, but it could always change. With recent events, we aren't sure if they will be moving certain dates around or extending closures. We do recommend checking the Disney website closer to your vacation date to see if anything has changed!
In Magic Kingdom, the Walt Disney World Railroad will remain closed throughout the month of June for construction on the new Tron coaster ride. There is no reopening date set for the railroad, but it will most likely be in 2021.
The biggest changes are happening over at Disney's Epcot! Future World is getting a complete make over. Most of Future World has already been closed down including Club Cool, Electric Umbrella, and more. Mouse Gear has been closed and moved to a temporary location.
Spaceship Earth was set to close on May 26 to be refurbished. However, Disney is keeping the ride open until further notice due to recent events. Many guests want to experience the current Spaceship Earth before it's possible 2 year refurbishment.
The earliest the Future World make-over could be done is in 2022. There are a lot of unsightly construction walls placed all around the area in the front part of the park. Even though it might not look like much now, the new Future World is supposed to be mind-blowing with some of the best attractions we've ever seen. This wait will definitely be worth it!
Remy's Ratatouille Adventure was set to be open in June at Epcot. We are unsure if they will keep this opening date due to the current situation, but we hope it opens as soon as it can!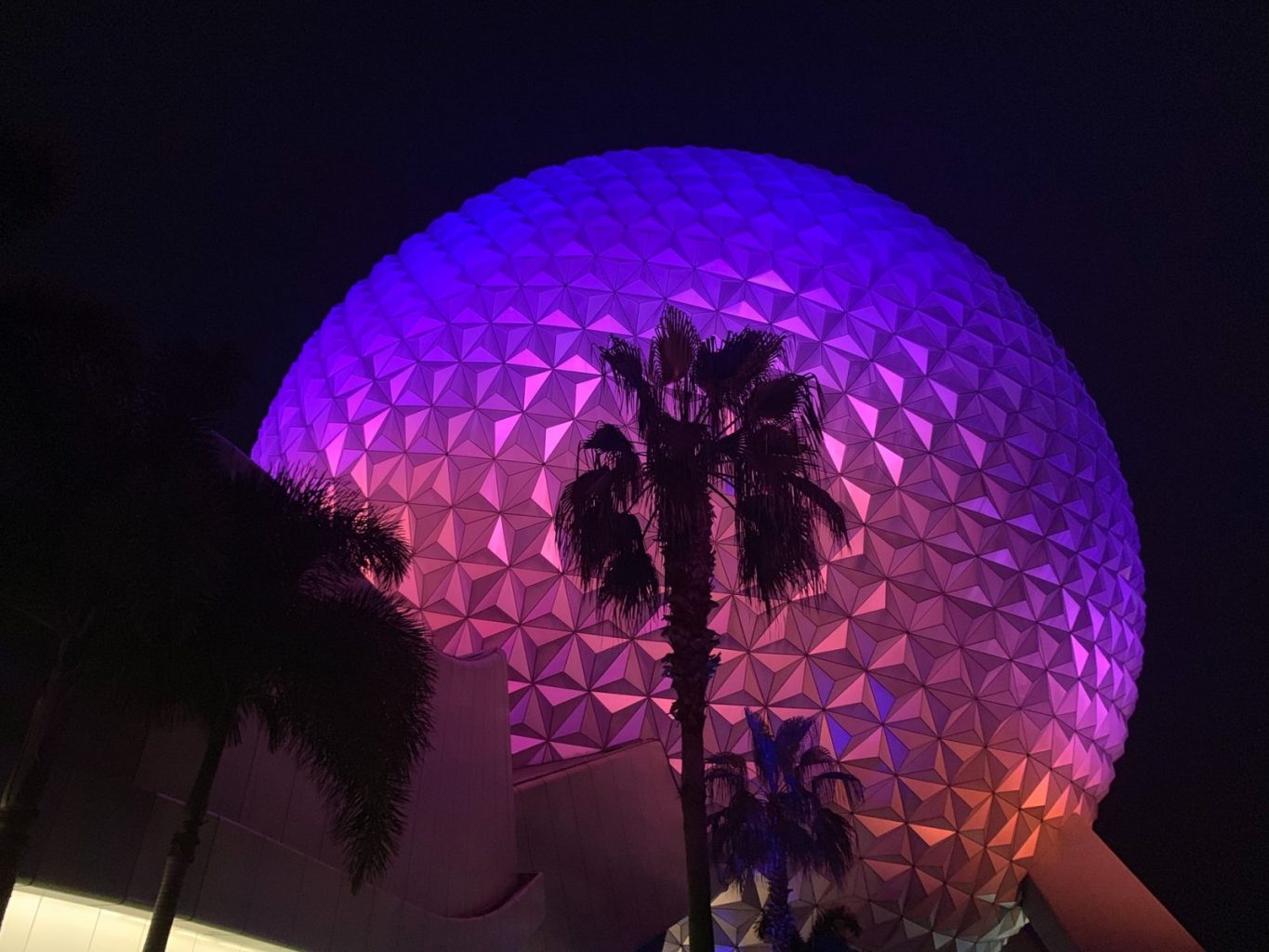 What To Pack And Wear At Disney In June
Like we said earlier, Disney in June can be very hot! So there are some clothing items and extra items you will definitely want to pack! You want to make sure you are prepared for any situation, so you don't have to spend any extra money at the gift shop on clothes you forgot. Check out our packing list for a full list of items we suggest bringing on your Disney vacation!
Since it is so hot, we definitely recommend bringing shorts instead of pants. There are all different kinds of shorts you could pack, but it ultimately comes down to what is most comfortable for you. The most important factor is comfort when it comes to Disney. You are going to be walking around in the sun for most of the day so make sure you are wearing comfortable clothes and shoes. We have found that the best types of shorts that tend not to ride up as you walk are denim shorts, cargo shorts, and yoga shorts.
If you want to stay even cooler during your Disney vacation, we suggest wearing a comfortable and cute dress to the parks! There are so many loose and flowy dresses out there, you'll be able to stay cool and comfortable while looking stylish! Maxi dresses are a great way to go if you don't want anything flying up during your trip, and this dress has pockets! We also have an article on Disney dresses if you want to theme your outfits!
Now what's a comfortable outfit if you don't have comfortable shoes?! This is probably the most important item when packing for your trip because you will be walking A LOT around Disney property. It is super important to have comfortable walking shoes to make the walking as easy as possible. We recommend the Brooks Womens Launch 4 Sneaker because they are affordable and very comfortable!
You also want to make sure you pack your own rain poncho or rain jacket. The Disney ponchos can be pretty pricey, so it can save you and your family a bit of money if you plan ahead and bring your own. Like we said earlier, it can rain a lot at Disney in June, so bringing your own rain gear will make your life so much easier. This is an affordable and good quality poncho with different color options that will last you through the multiple rain showers you will most likely experience.
One of our favorite extra items to pack in our Disney park bags is a personal misting fan! Waiting in lines and crowds in the sun can get extremely hot and uncomfortable. Bringing your own fan that can spray you with cool water is a wonderful addition to any park bag. This way you can stay cooler during your times in the heat. This misting fan is small and portable with different color options to choose from!
The last important item to bring to Disney in June is swimwear! Because it can get so hot outside, you're going to want to take breaks at the pool or even the water parks! We recommend bringing two swimsuits per person because you might be swimming on back to back days, and no one enjoys putting on a damp swimsuit!
Tip: My must have in my Disney park bag is deodorant! This is obviously great to use under your arms when you get hot and sweaty in the parks, but I also bring it for another reason! Anyone else with thicker legs that touch when you walk like me will understand! Sometimes when I am walking around the parks, I will start to get a small rash where my two thighs are rubbing together. There are some products online for this issue, but I have found a quick fix for it! Just rub a little bit of deodorant between your thighs and it will stop the chaffing and pain!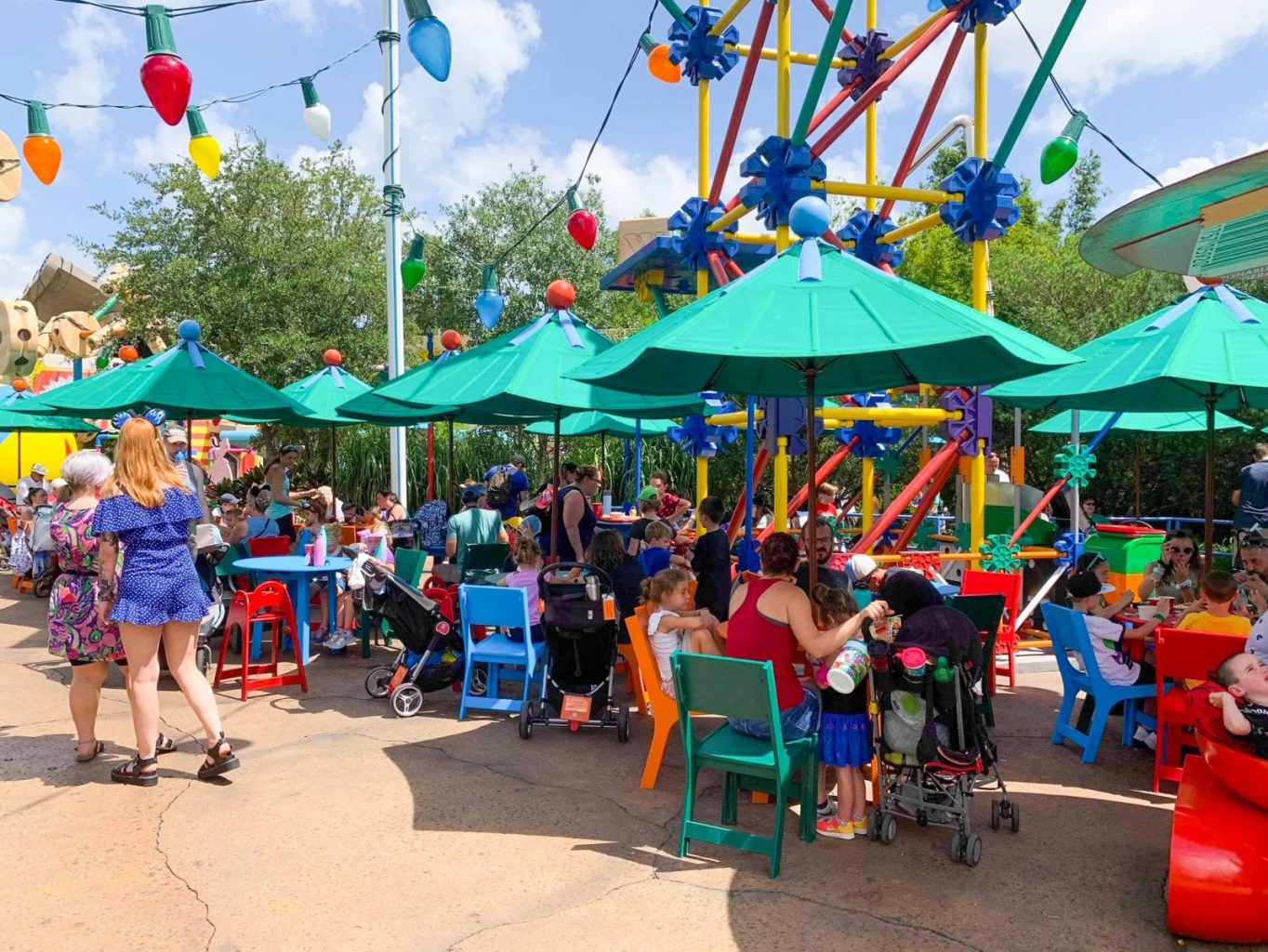 We hope all this information has helped you decide if going to Disney in June is the right choice for you and your family! We understand that some families are only able to vacation in the summer, and we want to make sure you have the best time possible while you are there! With some extra planning and awareness of these tips, you will be able to make sure your June vacation goes smoothly! Even though we can't change how hot it is in Florida during the summer, you can still find ways to stay cool and hydrated! Just because it's hot doesn't mean it is any less fun! So go on and enjoy your vacation!