2020 has been a wild ride for Disney, but what can we expect from Disney in 2021? Things seem to be constantly changing at Disney World, it can be hard to keep up! Now that Disney has figured out their plans for 2021, we want to share some of that information!
We have found 12 things that we think you should know before visiting Disney in 2021. This will help you better prepare on what to expect and how to plan ahead! Though things look different at Disney World now, it doesn't have to be any less magical!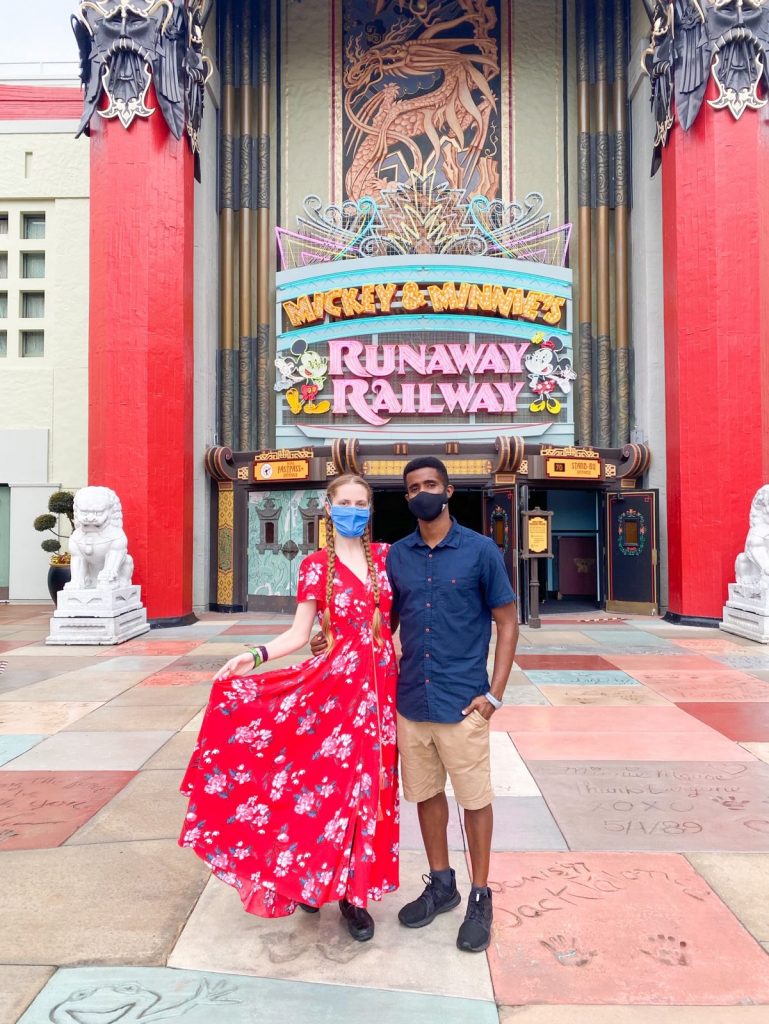 MagicBands Won't Be Free Anymore
It's been a wonderful perk that will sadly come to an end. Any trips starting on January 1, 2021 or later will no longer include free MagicBands. MagicBands are basically your key to everything during your vacation. They open your resort door, get you into the parks, contain your FastPasses, charge food and merchandise to your room, and much more! They are a great tool to have during your Disney vacation.
Now MagicBands will cost you some extra money. You can purchase the original plain colored ones, the designed ones, or any limited edition ones. If you have any MagicBands from previous trips, you are more than welcome to reuse them! This will definitely save you from having to repurchase more bands.
If you don't want to purchase a MagicBand and you don't already own one, Disney will provide you with a room key card and a card as your ticket. You also have the option to open your resort room door with your phone if you have the My Disney Experience app (which is highly recommended!).
The best way to get the most use out of your MagicBands is to turn off the ones you aren't currently using or planning to use. This will save the battery and make the band last longer. The way to do this is by going to the My Disney Experience app and clicking on "My Profile". From here go to "MagicBands & Cards", and then click on "Your MagicBands & Cards". You will find a list of all your active and inactive MagicBands.
If a MagicBand is active but you don't plan on using it any time soon, you can deactivate the band to save its battery. You can reactive the band at any time when you want to use it again!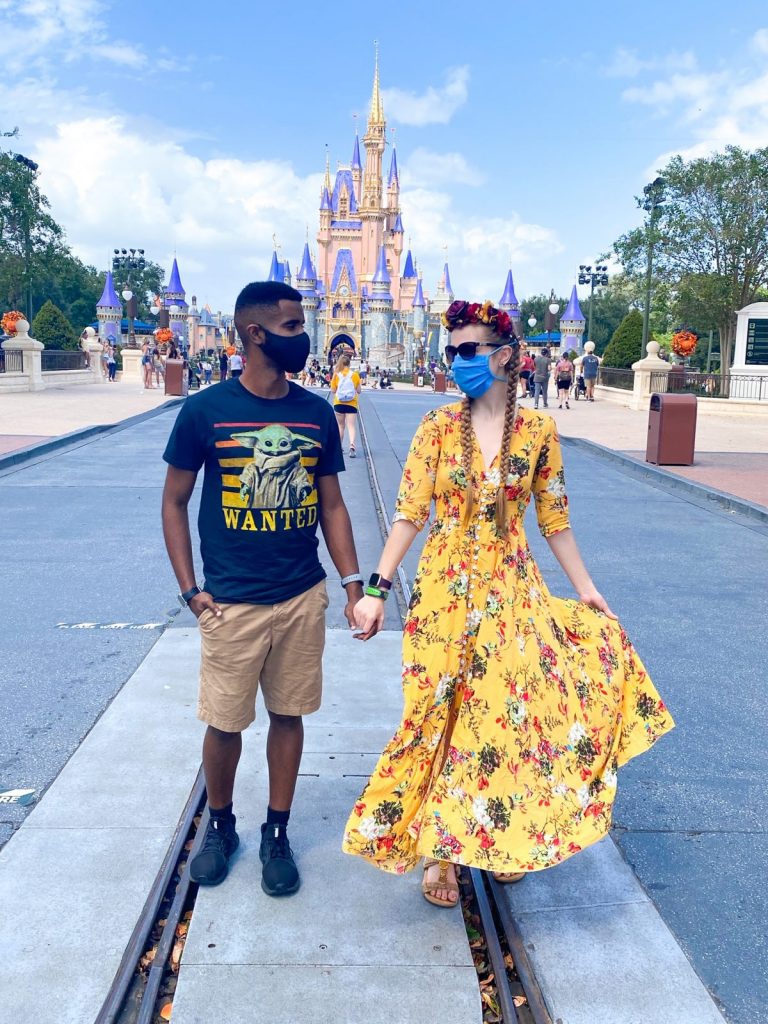 Walt Disney World's 50th Anniversary
Can you believe it has almost been 50 years since Disney World opened back in 1971?! 2021 is an exciting year for Disney World because they are celebrating their 50th anniversary on October 1st. With an anniversary this big, we can expect to see some bigger crowds.
If you want to visit Disney World before the crowds happen, we recommend visiting in the beginning of the year. The closer it gets to October, the more crowded it will get. People are already starting to book hotel reservations and park passes around the 50th anniversary date.
Planning on visiting Disney in 2021 to celebrate the 50th anniversary? Make sure to start booking those reservations now! You don't want to miss out on the big celebration because you waited too long to book.
Disney World hasn't released a ton of information on their plans for the 50th anniversary celebration. They will probably wait until closer to time to reveal any info because of the constant changes Disney has been going through during this time.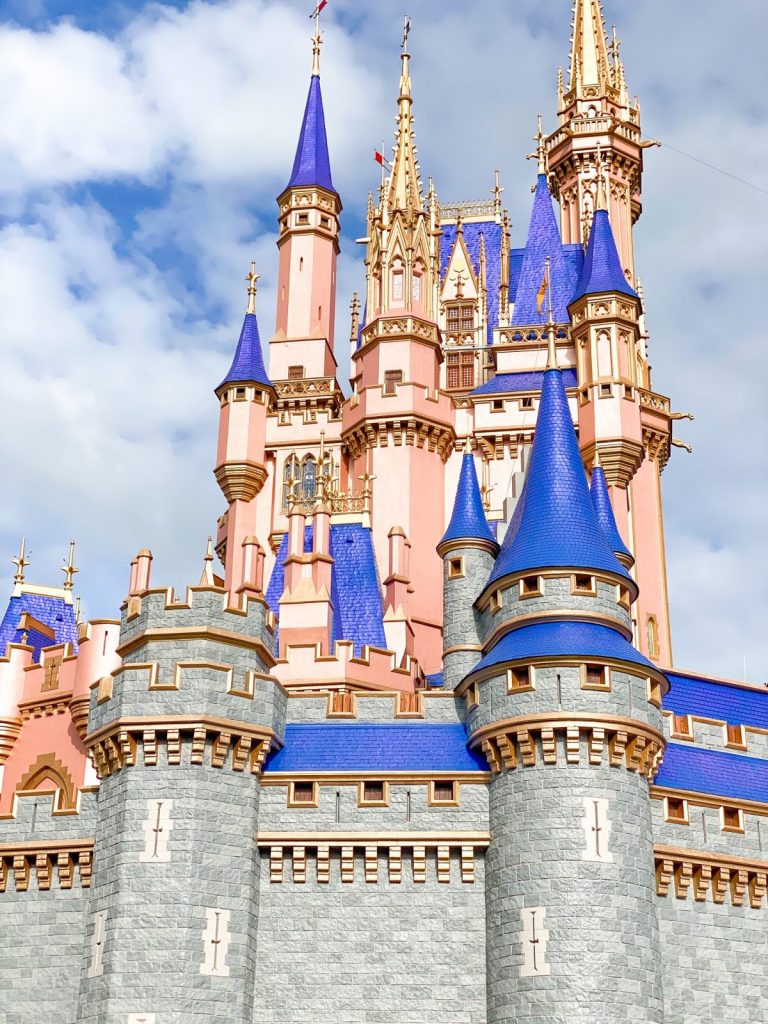 Pandemic Safety Measures Will Continue With Masks Being Required
Just because 2020 is coming to an end, it doesn't mean the pandemic will end as well. 2021 will bring another year of pandemic safety measures for Disney World. This includes wearing masks, temperature screenings, and physical distancing.
There is currently no end in sight to when these measures will lighten up, so if you can't wear a mask throughout the day at Disney, please do not visit! It will only make you miserable, and then you will miss out on the fun!
Even with the safety precautions in place, it is still possible to have a magical time at Disney! However, if you want to wait and see if Disney will ease up on their precautions, we recommend booking your vacation for a later date in the year.
There is no guarantee that Disney will change any of their policies by the end of 2021, but the longer you wait, the more information they might release about their measures.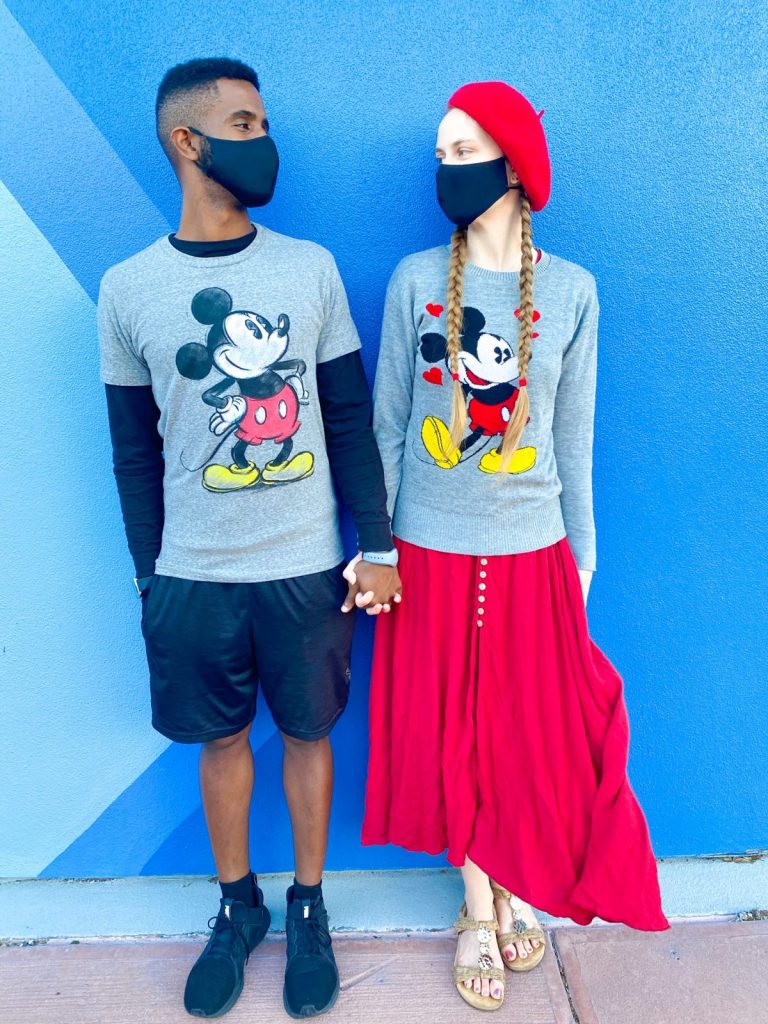 Park Hours Will Still Vary
The parks at Disney World will continue to have varying hours throughout the year. In the past, Disney would estimate how busy the parks would be based on crowd levels and Extra Magic Hours, and they could adjust their hours accordingly.
Now that Disney has implemented the Park Pass Reservation system, they will know exactly how many people they will be letting into the parks. This will help them decide on what hours they want the parks to be open depending on how many guests they will be letting in.
When you check the park hours 60 days in advance to your vacation, this will most likely be the hours of the parks during your stay. However, Disney could always change those hours if they'd like.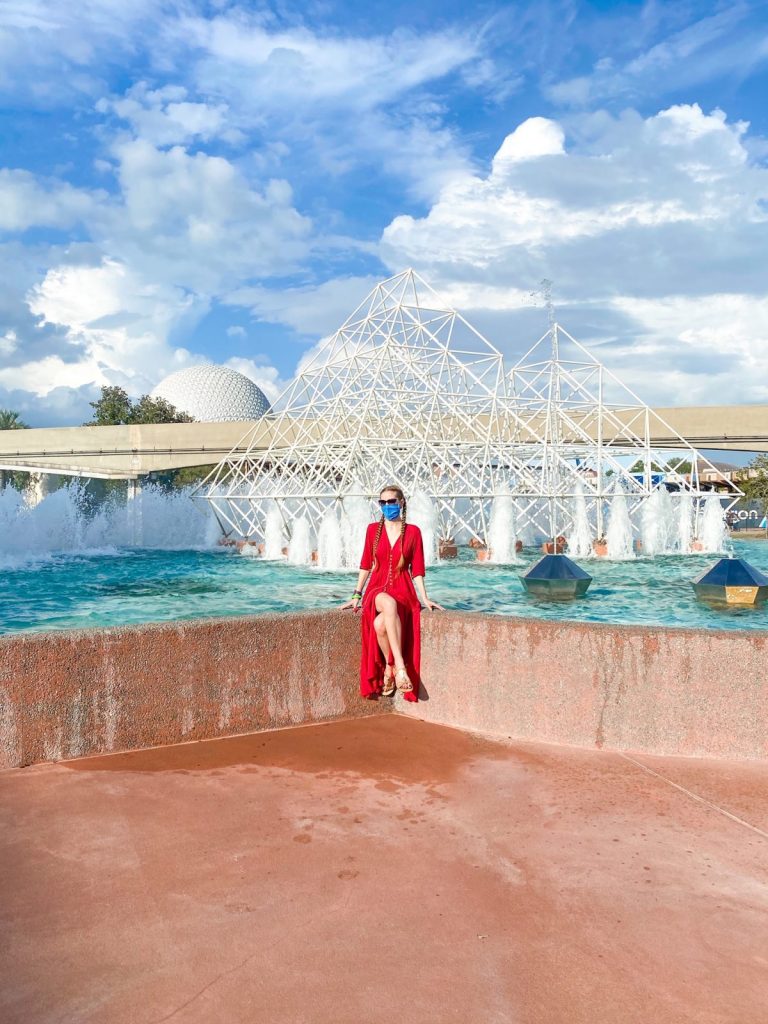 Some Restaurants Remain Closed
Even though we have been able to welcome back some of our favorite restaurants and quick service locations, some restaurants still remain closed for Disney in 2021.
When planning your Disney vacation, check to see what restaurants are available before you make any plans. You might be disappointed to see that some of your favorites are still unavailable.
Disney has recently reopened some of their restaurants such as Crystal Palace and Woody's Lunch Box. But a lot of the reopened restaurants have a limited menu. If you have a favorite dish at a certain restaurant, check the menu to make sure it's still there before booking a dining reservation!
Here is a list of the restaurants and quick service locations still temporarily unavailable at each park.
Magic Kingdom:
Casey's Corner
Cheshire Café
Columbia Harbour House
Cool Ship
The Diamond Horseshoe
Golden Oak Outpost
Plaza Ice Cream Parlor
Prince Eric's Village Market
Tortuga Tavern
Hollywood Studios:
Catalina Eddie's
Dockside Diner
Fairfax Fare
Kat Saka's Kettle
Neighborhood Bakery
Tune-In Lounge
Animal Kingdom:
Caravan Road
Circle of Flavors: Harambe at Night
Dino Diner
Eight Spoon Café
Kusafiri Coffee Shop & Bakery
Mahindi
Pizzafari
The Smiling Crocodile
Terra Treats
Tusker House
Warung Outpost
Epcot:
Akershus Royal Banquet Hall
Monsieur Paul
Nine Dragons
Restaurant Marrakesh
Takumi-Tei
Tangierine Café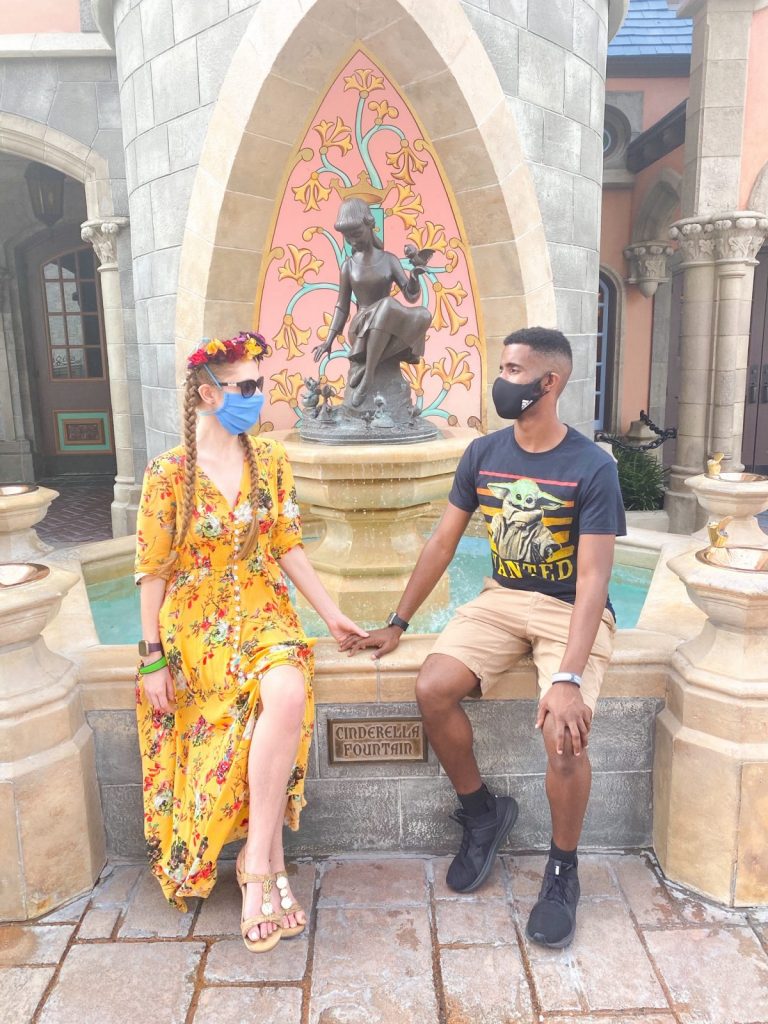 Epcot Festivals Will Continue, But Smaller!
When Disney World reopened, we were worried that the Epcot festivals would not continue. However, Disney came through and delivered us a "taste" of our favorite festivals. Epcot so far has had the Taste of Epcot Food & Wine Festival and the Taste of Epcot Festival of the Holidays.
These are basically just smaller versions of the original festivals. They include fewer booths with some of the fan favorite dishes. We will take what we can get!
Disney in 2021 will continue to see scaled down Epcot festivals, starting with the Festival of the Arts. This festival will begin on January 8, 2021 and will continue until February 22, 2021.
Disney will then have the Taste of Epcot Flower & Garden Festival and the Taste of Epcot Food & Wine Festival again.
These festivals won't include the usual entertainment and seminars they usually get. But we're happy they are bringing back the festivals in any sort of way!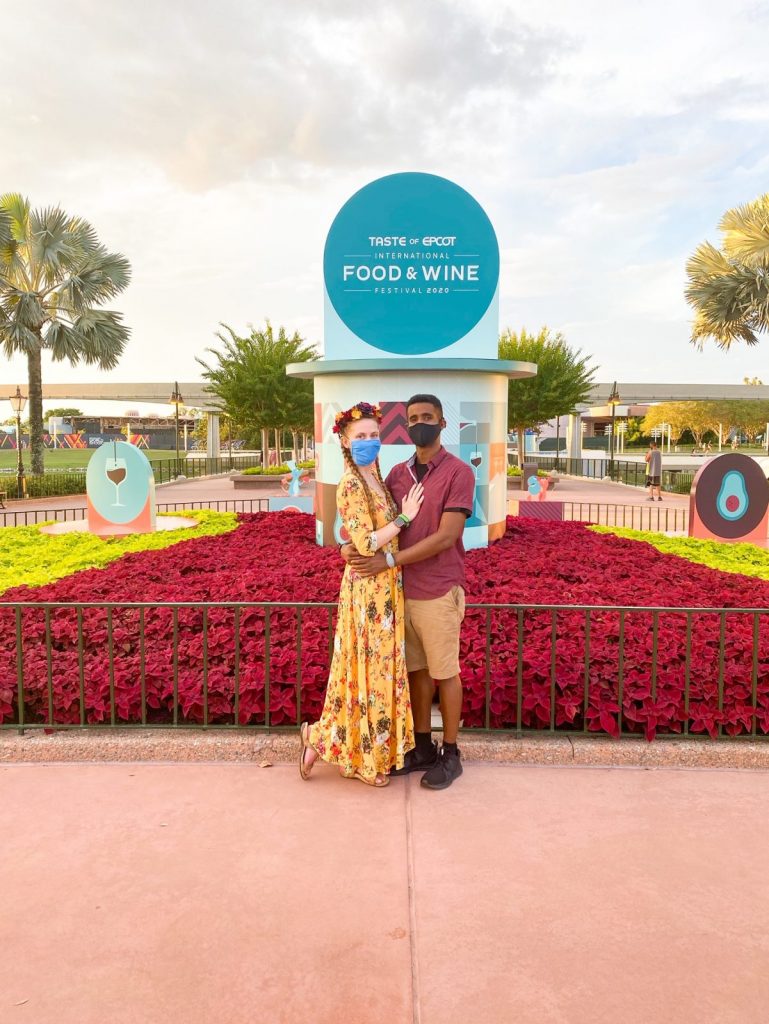 Mobile Order At Table Service
Mobile ordering at Quick Service locations has been a thing for a while now, but Disney in 2021 will include mobile ordering at some table service restaurants!
Disney has been great about keeping up with their safety and cleaning procedures at their restaurants. But they still know that it can be a risk to take off your mask around other people not in your party. Being able to mobile order from restaurants can help with this issue!
Mobile ordering at table service restaurants will be available at a limited amount of resort restaurants. This way you can pick up food from the restaurant inside your resort and enjoy it in your room.
Another great perk to using the mobile order feature is you won't have to worry about snagging a dining reservation at these resort restaurants. Space is already limited, so that limits the amount of reservations they can book. Now you can enjoy the food without even having to get a reservation!
Again, mobile ordering will only be available at a certain number of Disney resort restaurants. Check the My Disney Experience app or Disney's website to see if the restaurants at your resort will have this new feature.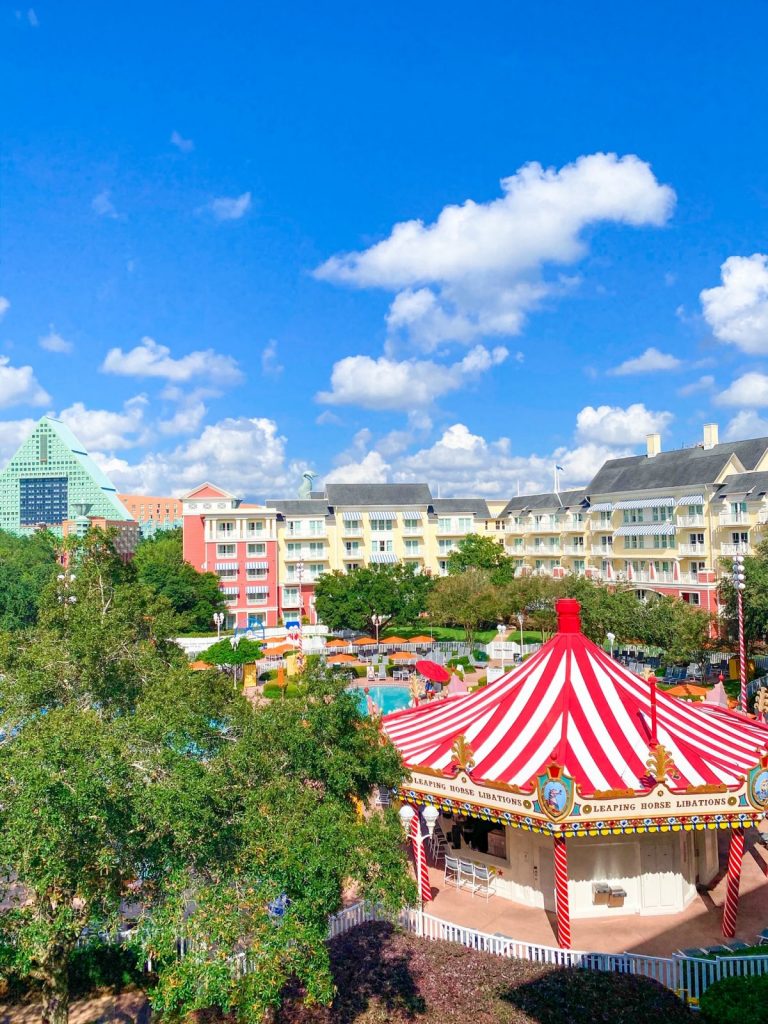 Many Entertainment Options Are Still Unavailable
Unfortunately, many of the entertainment options will still be unavailable at Disney in 2021. There hasn't been any character meet and greets, shows, or performances for a while, and we aren't sure when or if they will come back.
The only show that has returned is the Frozen Sing-Along in Hollywood Studios. Disney has also had mini princess parades and characters out in the parks to still bring some magic to Disney.
Some recent and shocking news concerns the new map at Animal Kingdom. The new map no longer contains Finding Nemo the Musical or Festival of the Lion King. We don't want to assume the worst, but did Disney take these shows off the map because they never plan on bringing them back??
The recent character performer layoffs also have us concerned for Disney's future entertainment. We have no idea when Disney will bring back some of our beloved shows and live action attractions to Disney.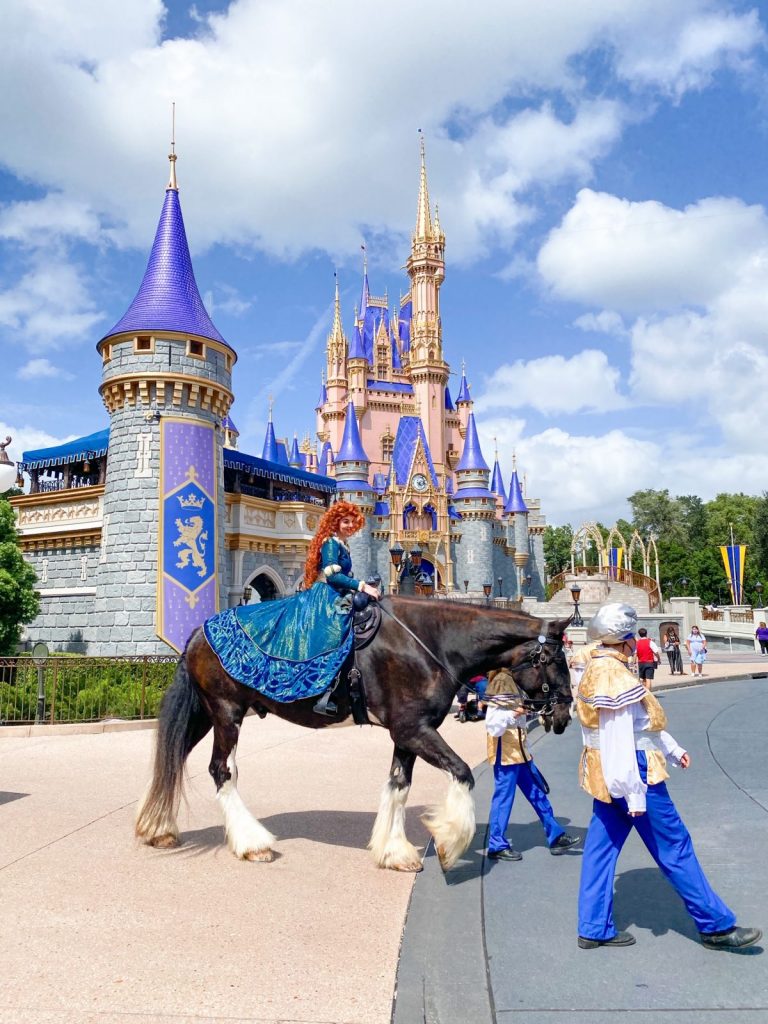 No Opening Date For New Rides, Attractions, And Hotels
Disney had announced a ton of fun new projects such as rides, attractions, and hotels before the parks shut down. Now that Disney World has reopened, there still isn't a lot of information on these new projects. What gives?!
Disney wants to wait before announcing any information on these projects because they just don't know what changes can happen in the future. They are continuing to work on some of the projects, but they still haven't given any word to when these projects will be finished.
Some examples are the Star Wars hotel that was being built, Space 220 Restaurant, Remy's Ratatouille Adventure, Guardians of the Galaxy: Cosmic Rewind, the Tron ride at Magic Kingdom, and much more. Some of these attractions were supposed to have opened already, but due to the pandemic everything had to be pushed back.
If you're waiting for something specific to open up, we recommend constantly checking online and on Disney's website to find out any more information. However, it still might be a while before we hear any news about these attractions.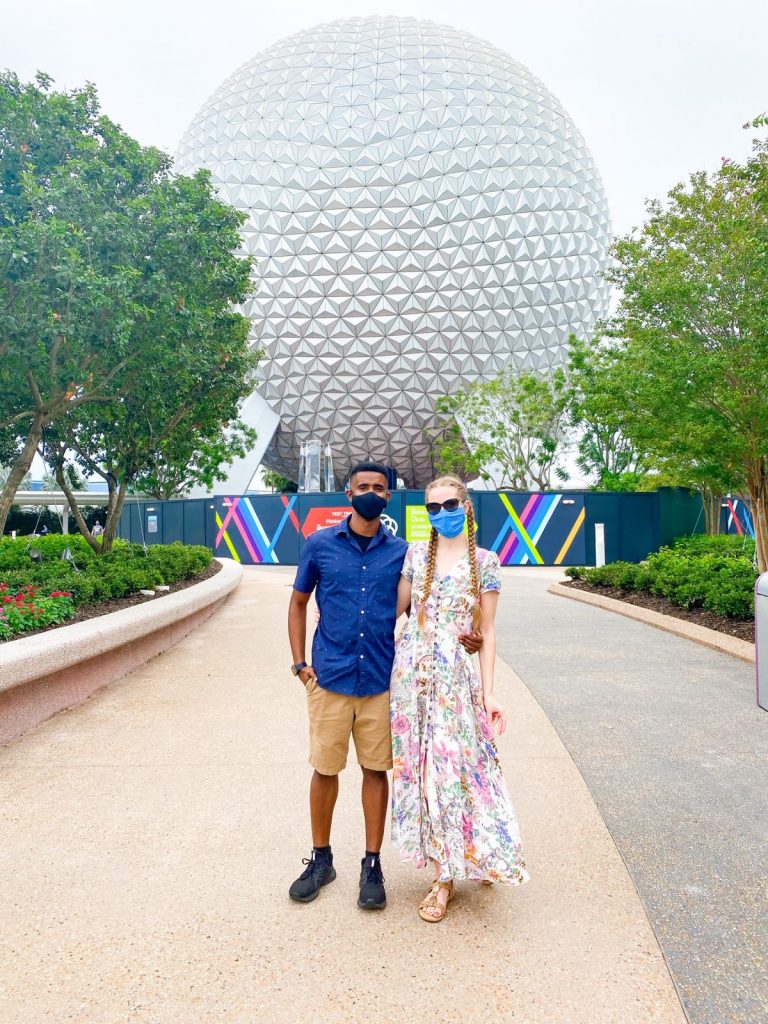 Park Hopping Is Back
When Disney World reopened, it didn't include the Park Hopper ticket option anymore. Guests could only purchase one day tickets, and they would have to make Park Pass Reservations for each park day.
Starting on January 1, 2021, park hopping will be an option again! This is great for any guest who has a shorter vacation planned or only needs to do half days at certain parks.
If you purchase the Park Hopping option, you will still have to make a Park Pass Reservation for the first park you plan on visiting. You will need to visit this park first before you can go to another park later.
At the moment, you will not need to make a Park Pass Reservation for the second park you plan on hopping to. You won't be able to enter a different park until 2 p.m. that day. So make sure any dining reservations are made after that 2 p.m. time if you want to eat at a different park that night.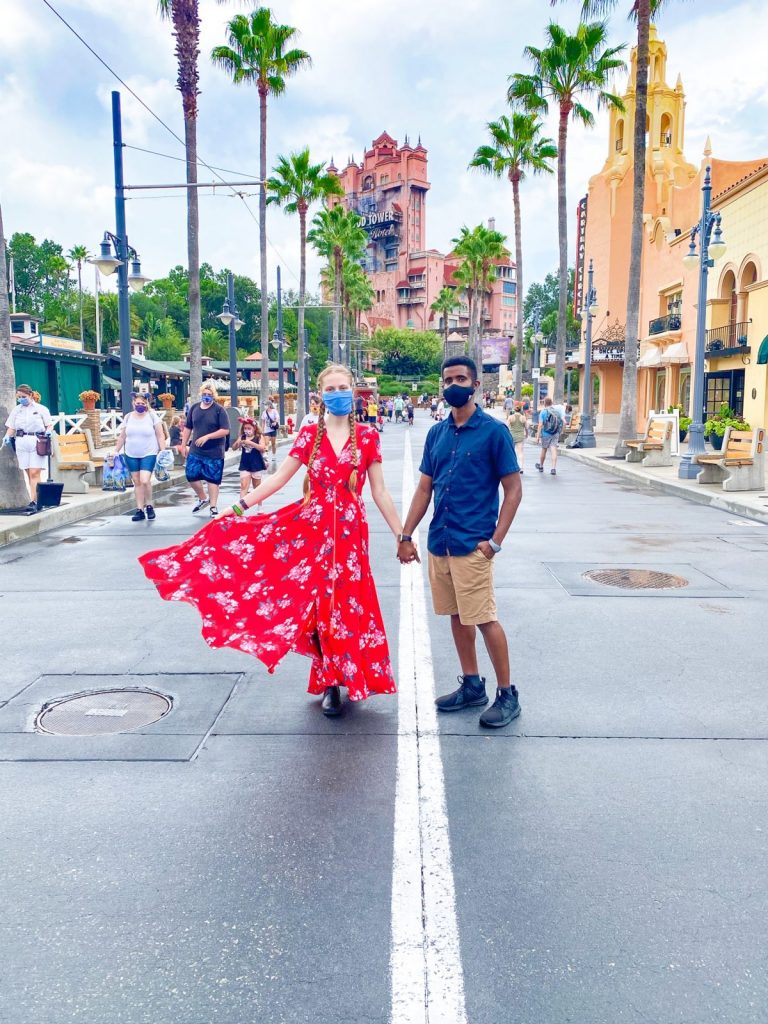 Book with Confidence Has Been Extended
Disney's Book with Confidence was created to allow guests to change their plans up until the date of check-in without any fees. They did this due to the uncertainty that many people had about booking Disney vacations. No one can be certain that a resort won't close or that issues won't arise.
The Book with Confidence feature lets guests feel comfortable with booking a Disney vacation without any consequences for changing or canceling their stay.
The great thing is that the Book with Confidence policy has been extended until April 30, 2021. This means anyone arriving up until this date can change their vacation plans at any time.
We wonder if this policy will really end in April or if Disney will extend it even further due to all of the uncertainty.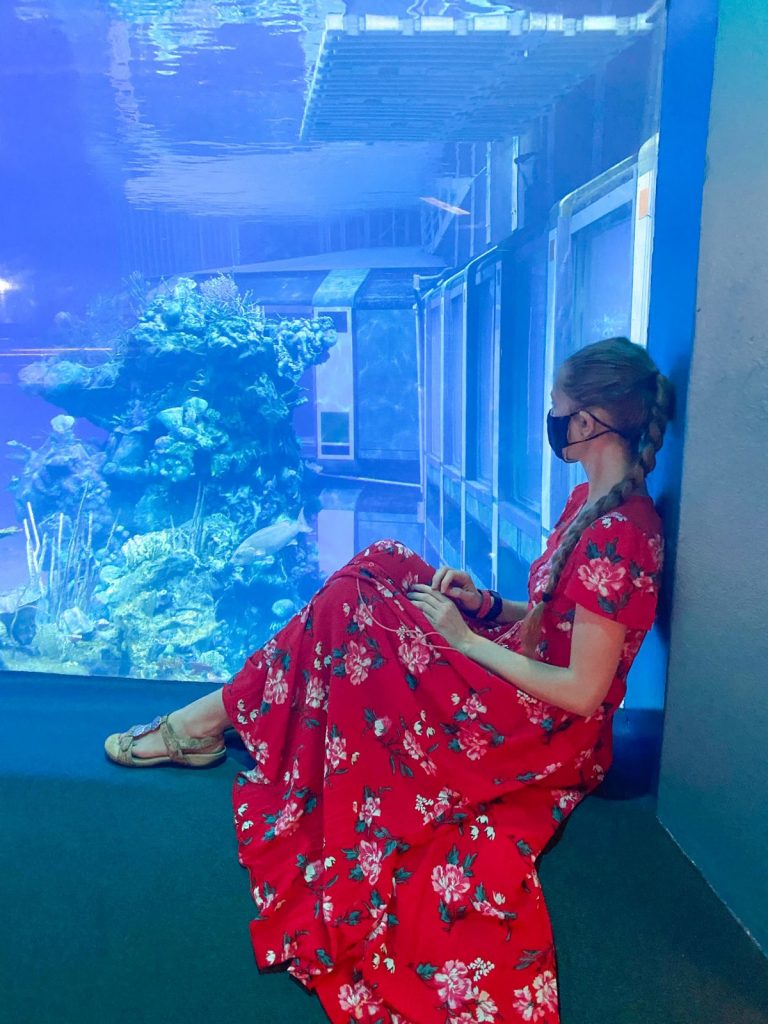 Airport Transportation has Changed
Magical Express used to be one of the best perks of staying at a Disney World Resort if you are flying into Orlando. Disney's Magical Express was free transportation to and from your Disney Resort to the Orlando International Airport.
This service has been discontinued, and you will have to pay for either a shuttle service, private car, or rent a car in order to get to your Disney Resort now. There's no longer a free option.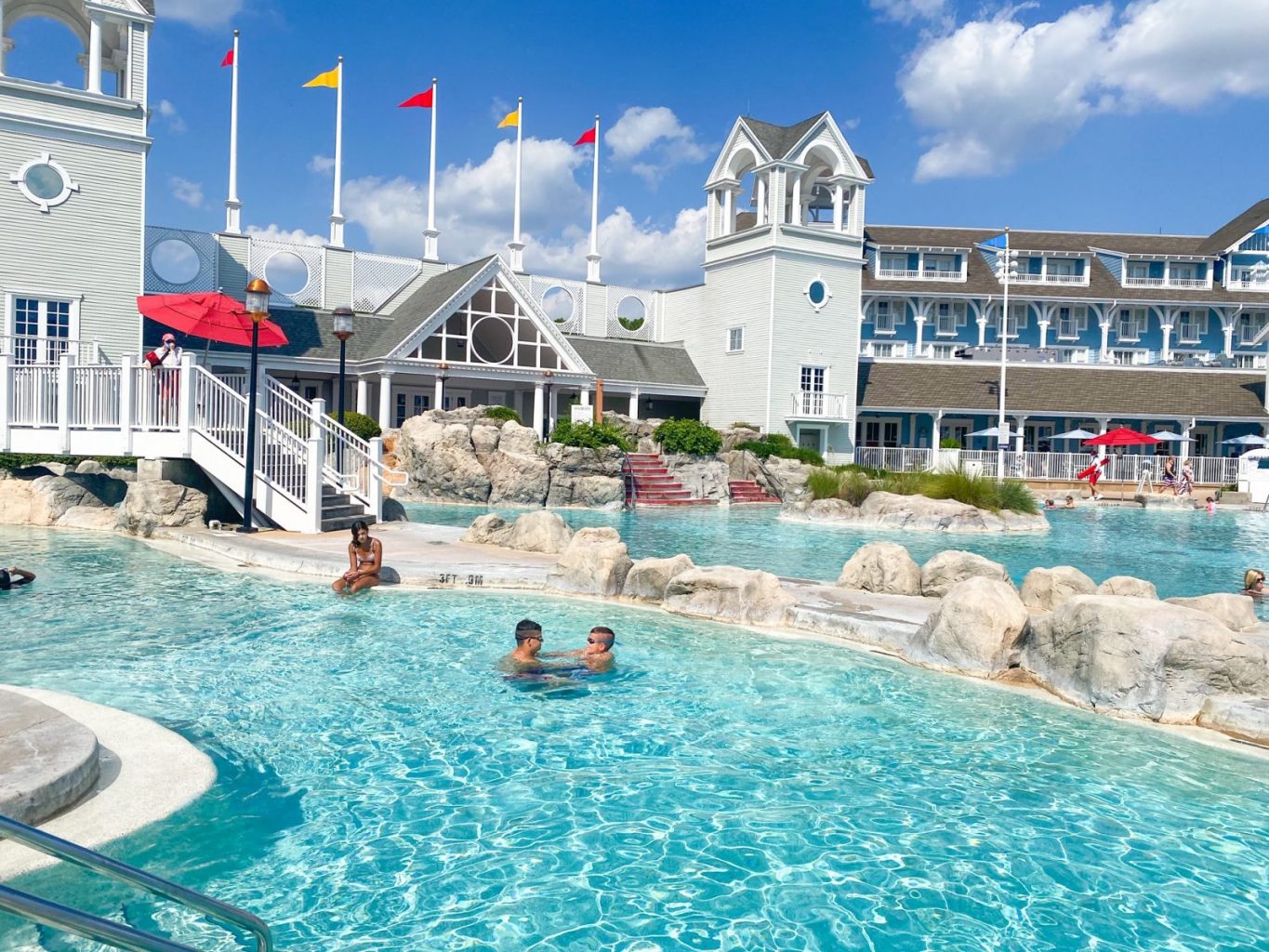 Disney in 2021 is sure going to look different, but that doesn't mean you still can't have fun! Knowing all this information will help you better prepare and be less surprised for any of your upcoming trips. Just follow Disney's rules and have a great time!