Everyone has now heard of Disney's new Star Wars: Galaxy's Edge, but have you heard of the new Disney Star Wars Hotel? We will give you all the info you need to know about this upcoming Star Wars resort!
Fans of Disney's Star Wars were beyond ecstatic with the creation of Galaxy's Edge in Disney's Hollywood Studios and Disneyland. Guests love how immersive and real the new land is. There is something for every Star Wars fan to enjoy, ranging from new, interactive rides to building your own lightsaber (make sure to watch out for Kylo Ren and the First Order while carrying this contraband)!
Even non-Star Wars fans can get into the spirit of this amazing land with new shopping and food experiences as well! There is so much to try and do, everyone in the family will be entertained.
With the new Star Wars resort at Disney World, you will not only be immersed into the Star Wars Universe, you'll be living it! Here we will talk about what to expect during your stay at the Disney Star Wars Hotel, potential pricing, opening dates, and much more!
Get a FREE printable 30/60/90 day Disney countdown by joining our private Disney Facebook Group and share your photos and ask for tips and tricks!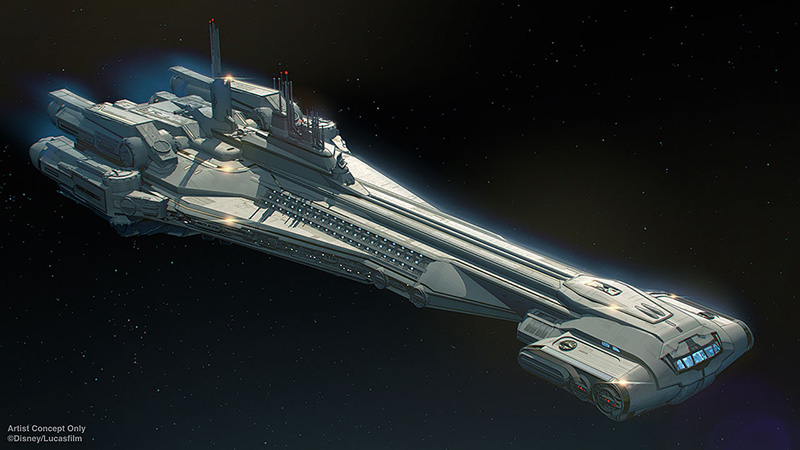 What To Expect At The Disney Star Wars Hotel
What Is The Disney Star Wars Hotel?
The plans for the new Disney Star Wars Hotel were revealed at the D23 Expo in 2017. They describe the new hotel as a place that "combines luxury resort with an immersion in an authentic Star Wars environment". They also mention that "it will invite you to live your own dedicated multi-day adventure in a galaxy far, far way".
Ever since the first mention of this Star Wars Resort, fans have been buzzing about the future mind-blowing experience. There has not been a release this big since the building of Pandora and then Galaxy's Edge.
The name of this amazing, new hotel is Star Wars: Galactic Starcruiser. The idea behind this immersive experience is it will be a two-night, three-day stay onboard a starcruiser ship that will blast off into space and return back to earth once your trip is complete, as if you are on a cruise ship. Once the ship has taken off and has "exited" Earth, every window will look out on a view of space.
Being on the starship will be a fully interactive experience as if you are a guest living on the starcruiser, named Halcyon. This hotel is being created in order to give guests the ultimate Star Wars experience. You will be living, doing, and seeing everything a regular Star Wars character would be throughout their daily life in the Star Wars Universe. A stay at the resort comes with your own Star Wars persona and outfit, creating the possibility for every Star Wars fan to live out their biggest dream!
This experience is un-comparable to any other experience out there. Galaxy's Edge allows guests to visit the Star Wars Universe, but with the Galactic Starcruiser Hotel, you'll be living it. Once you board the ship, you are transported into a foreign world you did not even know you needed to experience and explore.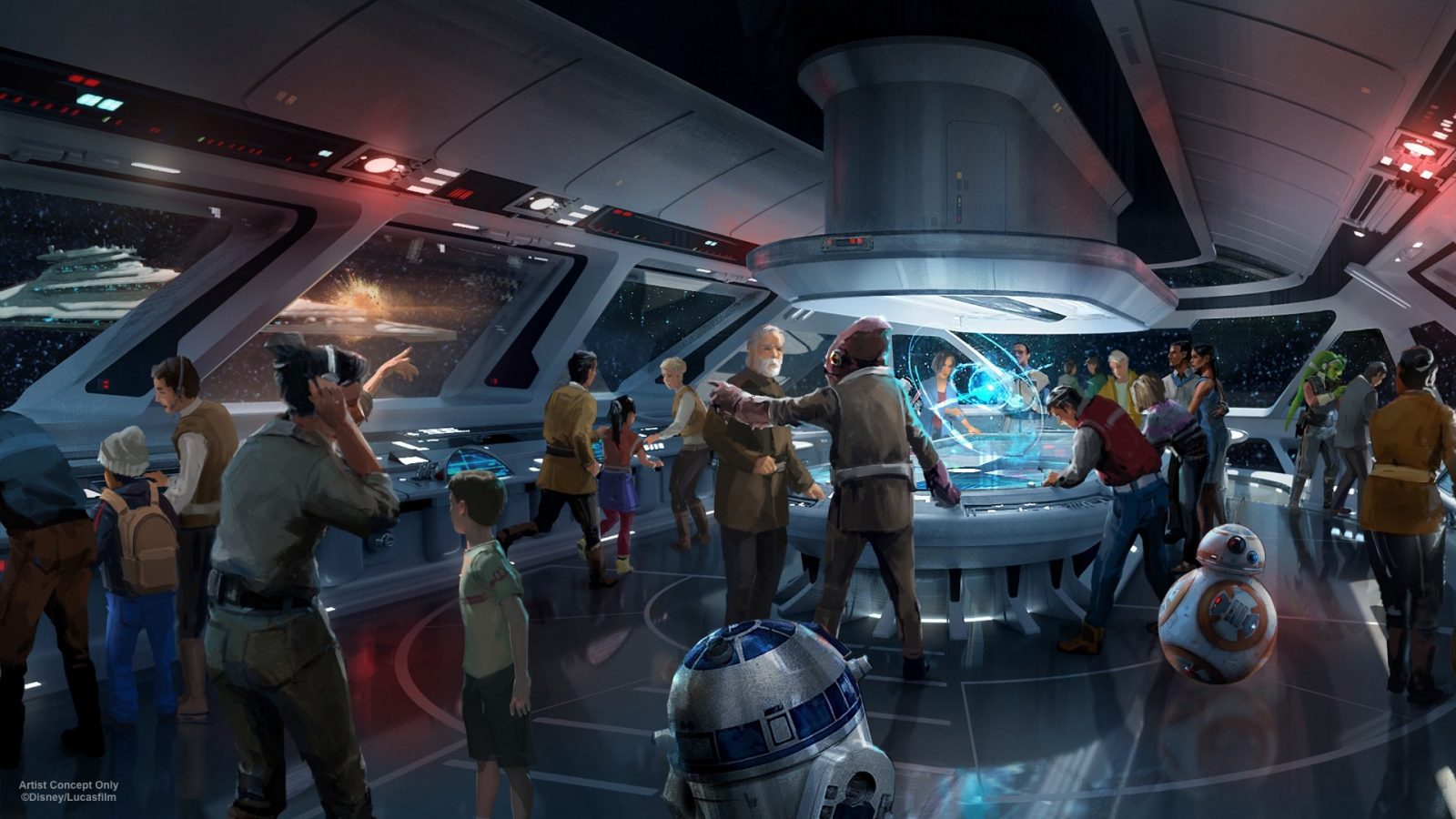 Where Will The Star Wars Hotel Be Located In Disney World?
The Star Wars Resort will be located very close to Disney's Hollywood Studios to allow easy access from the hotel to Galaxy's Edge. The Galactic Starcruiser will be placed on the south side of the Disney park, directly behind Galaxy's Edge.
It is important to know that the hotel will not be inside of the park, so guests will most likely have to enter the hotel from the outside. There has been recent construction of a bridge between Galaxy's Edge: Black Spire Outpost and the Galactic Starcruiser, giving guests an easy pathway to the planet when they make their first and only galactic stop on the Halycon.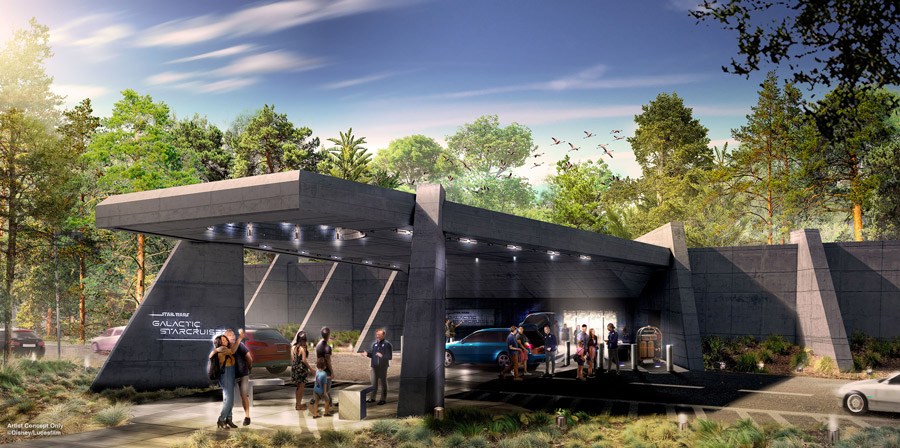 What Is The Price For The Star Wars Resort?
It is safe to say that as soon as reservations for the Disney World Star Wars Hotel drop, they will be gone in a blink of an eye. This hotel will be the biggest hot topic in all of Disney, and everyone is going to be fighting for the experience. But how much will this cost you?
Disney has not officially announced prices for a reservation at this resort, so all of these prices are just rumors at the moment! The most recent rumor has stated that the two-night, three-day stay at the resort could cost $3,300 for one person or $7,200 for a pod/room for five guests.
The price of the stay will include most food, drink, activities, and entertainment, making the cost a little more bearable. If you split up the cost for one person per day, it comes out to $1,100. If you split the $7,200 between five people, it will cost you $480 per day. This makes the experience seem more reasonable, especially if you split your room with multiple people.
A typical day at Disney World can cost you well over $480 dollars when you factor in the hotel, tickets, and food. Some of the nicer resort hotels cost you even more than the $480 you'd be spending for a day on the Halycon!
The Disney Star Wars Hotel will also have "First Class" cabins available for guests who would like to experience a little more luxury during their stay. These cabins could possibly cost two to three times more than the standard cabins, but no information on the pricing of these nicer cabins have been released yet.
Once Disney officially releases the potential pricing for the Star Wars: Galactic Starcruiser, you will be able to determine if this is an experience worth the price they are asking for. There is no doubt, however, that for some fans the experience will be priceless.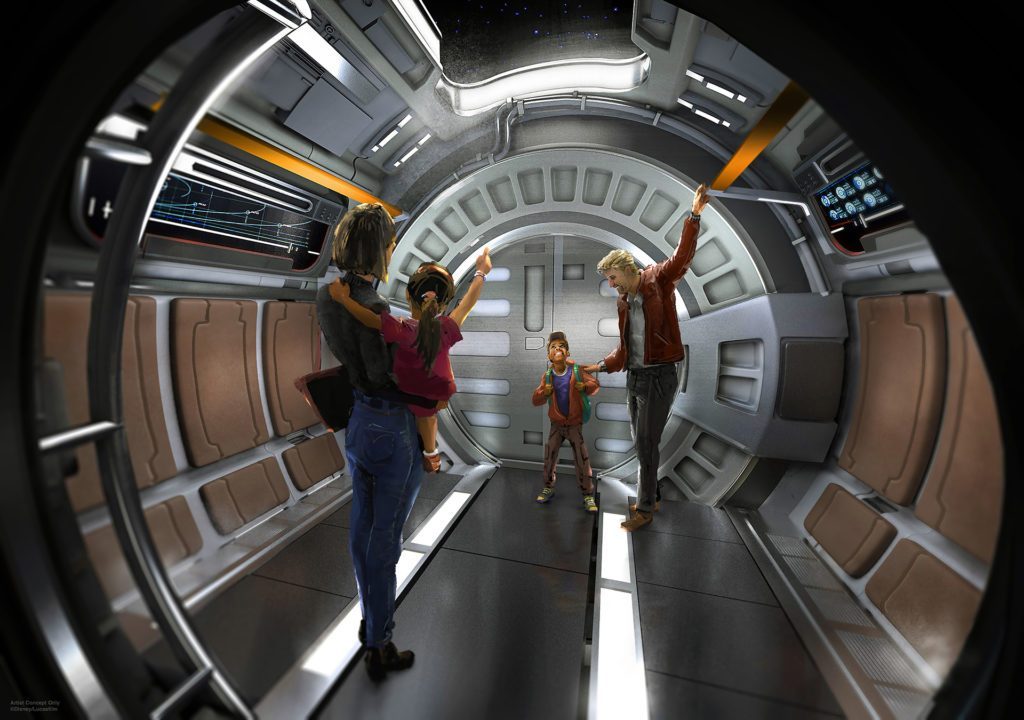 How Will The Guest Immersion Work?
The guest immersion will be the best part of this whole Star Wars Hotel experience! There will be so much to do and see, you won't even know where to start once onboard! Guests are immersed into the Star Wars Universe before they even step into the hotel.
As soon as the guests check in, they will be loaded onto a "transport pod", most likely a decked out bus, that will transport them to the ship. The journey on the pod will make it feel as if you are leaving earth and traveling into space.
Once onboard, you will feel like you are in a completely different galaxy. Guests will be given outfits to wear to even further immerse themselves into the experience. Every guest will be their own character with their own story, and they will have their own missions and activities to complete while on the ship.
Guests will run into many different Star Wars characters while on the ship, and the characters will most likely join in on the activities and missions. Guests will be in charge of creating their own stories and living out their own destinies.
The best part of the whole experience is the Disney Star Wars Hotel will have every single window looking out into space! This is an experience you cannot beat!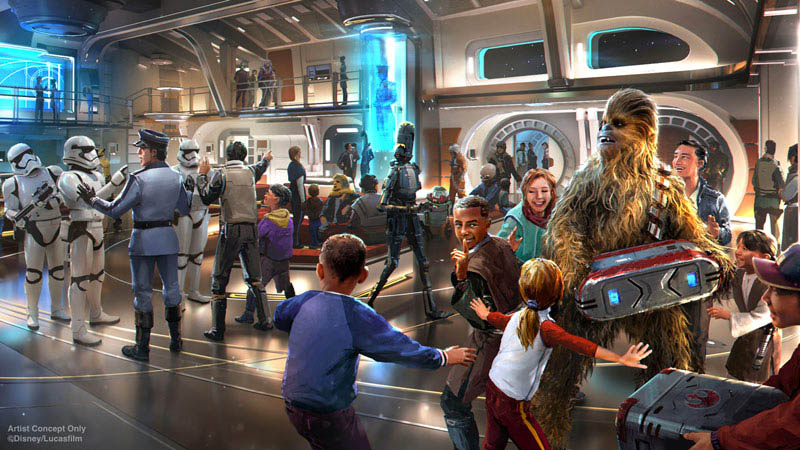 What Is The Layout For The Disney Star Wars Hotel?
The layout for the new Star Wars Hotel has not been officially released yet, however, there has been some speculation on how the resort will be set up. What we do know is there will be one table-service restaurant, an Atrium, Bridge, The Silver Lounge, an Engineering Room and much more.
The table-service restaurant is set to be a buffet style restaurant with a large open area and booths for seating. The Atrium is the central hub of the Halycon where guests can interact with the crew members and with other guests on the ship. The Bridge is where guests can visit with the crew members and help them navigate and protect the ship.
The Silver Lounge will be the perfect place for guests to unwind after an eventful day of space travel. The Engineering Room will be a place for guests to explore and see the inner workings of the ship.
Disney plans to make "secret" areas of the ship for guests to discover and roam around in. One thing is clear, it will be impossible to be bored on this ship.
California Coaster Kings has created a potential layout for the new hotel!
How Will The Star Wars Resort Differ From Other Disney Hotels?
The Star Wars Resort will be incredibly different from any other Disney Hotel. Not only is the theming more extensive than any other hotel, the experience will be like nothing you have ever experienced before! Think of this hotel experience more like a cruise trip than a hotel stay. Just like how a cruise ship is all inclusive with food and most activities, the Star Wars Hotel will be the same, which is not like any other Disney hotel out there.
The hotel will be very small, which is uncommon for Disney hotels. Disney usually likes to fit as many people as they can into one hotel in able to accommodate the high volume of guests throughout the year. However, for the Galactic Starcruiser Hotel, there will not be very many guests onboard at a single time.
All Disney hotels have a specific theme set to the hotel in order for the guests to feel separated from their day to day life and to experience something new. No hotel's theming has been as intense as the Star Wars Hotel theming will be. The whole point of the hotel is to make sure guests feel like being in space is their reality, and this is something a guest can't get at any other hotel.
Disney really want guests to experience the Star Wars Hotel just like a normal Star Wars character would be experiencing it. In able to do this, they have to keep the amount of guests onboard down, and the immersion and interaction high.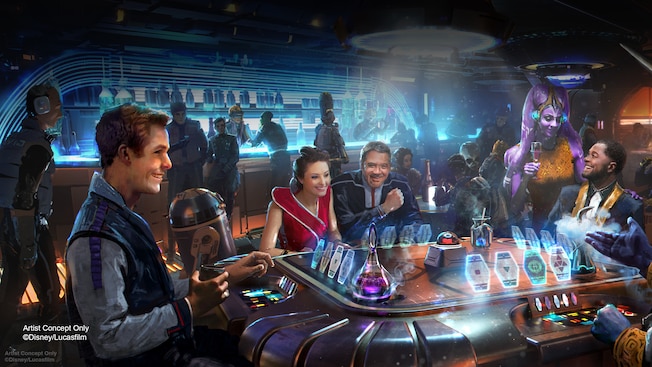 How Many Rooms Will there Be?
There is still no official information on the amount of rooms or layout, but based on speculation we have been able to come up with a rough estimate. It has been guessed that the Star Wars Resort will have 34 cabins per floor.
There is no information on how many floors there will be, but it is assumed there will be two to three floors. This means that in total there will be about 100 or less guest cabins in the entire resort, making this the smallest Disney hotel.
To put it in perspective, Disney's newest hotel, Riviera Resort, was built with 489 guest rooms, making the hotel still almost five times bigger than the upcoming Star Wars Resort at Disney World.
The small size of this Star Wars Hotel will allow the experience to become more intimate as you will likely see some of the same guests over and over again, giving you a better chance at making some new friends.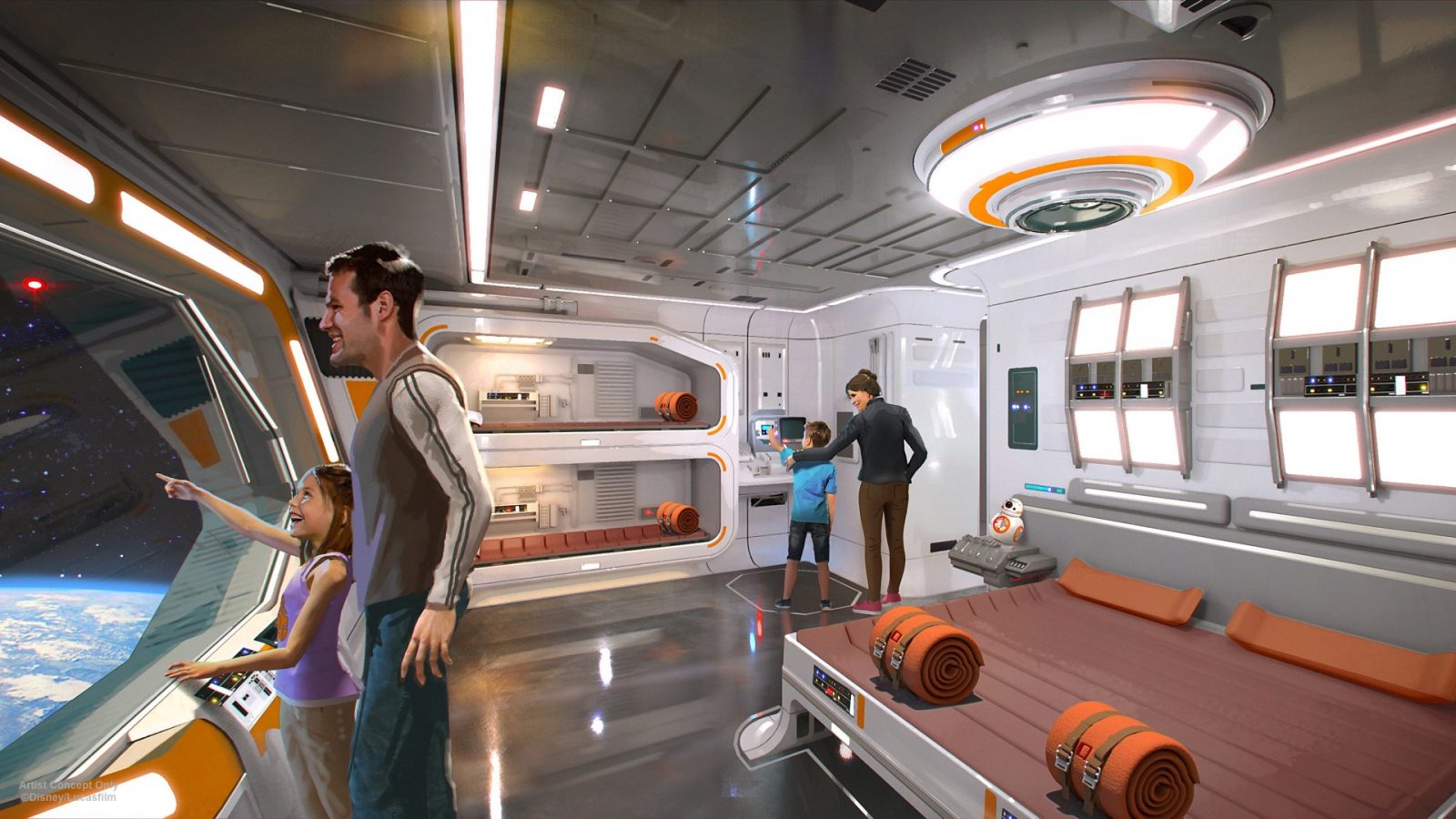 What Will You Do On The Star Wars Galactic Starcruiser?
There will be so much to do while staying on the Halycon. From meeting characters, to exploring, to navigating the ship, Disney's Star Wars Resort has it all!
The main point of the experience is for each guest to have their own story. Accompanied with their own attire, guests can explore around the ship and make their character their own.
Some guests might enjoy exploring the ship, making stops in the Atrium to relax and hang out with other guests, assisting the crew in the Bridge by navigating and defending the starship, or poking around in the Engineering room to see what really goes behind making this incredible ship work.
Other guests might enjoy the experiences and activities available to them. Guests can try their hand at wielding a lightsaber to see if they have what it takes to be a true Jedi. Guests can also interact with Star Wars characters throughout the ship. It is not yet known which characters will be joining onboard, but we do know that it is worth finding out!
One of the best parts of the "trip" will be a stop at Disney's Galaxy's Edge: Blackspire Outpost on the planet Batuu. Guests will exit the comfort of the ship and will be allowed to wander and explore everything Galaxy's Edge has to offer! Guests can experience the new Rise of the Resistance ride, taste new foods and drinks, build their own lightsaber or droid, and much more!
The most important thing to know for anyone looking to book a stay at the Star Wars Hotel is that whatever decisions you decide to make while onboard will affect your story and your character, so choose wisely!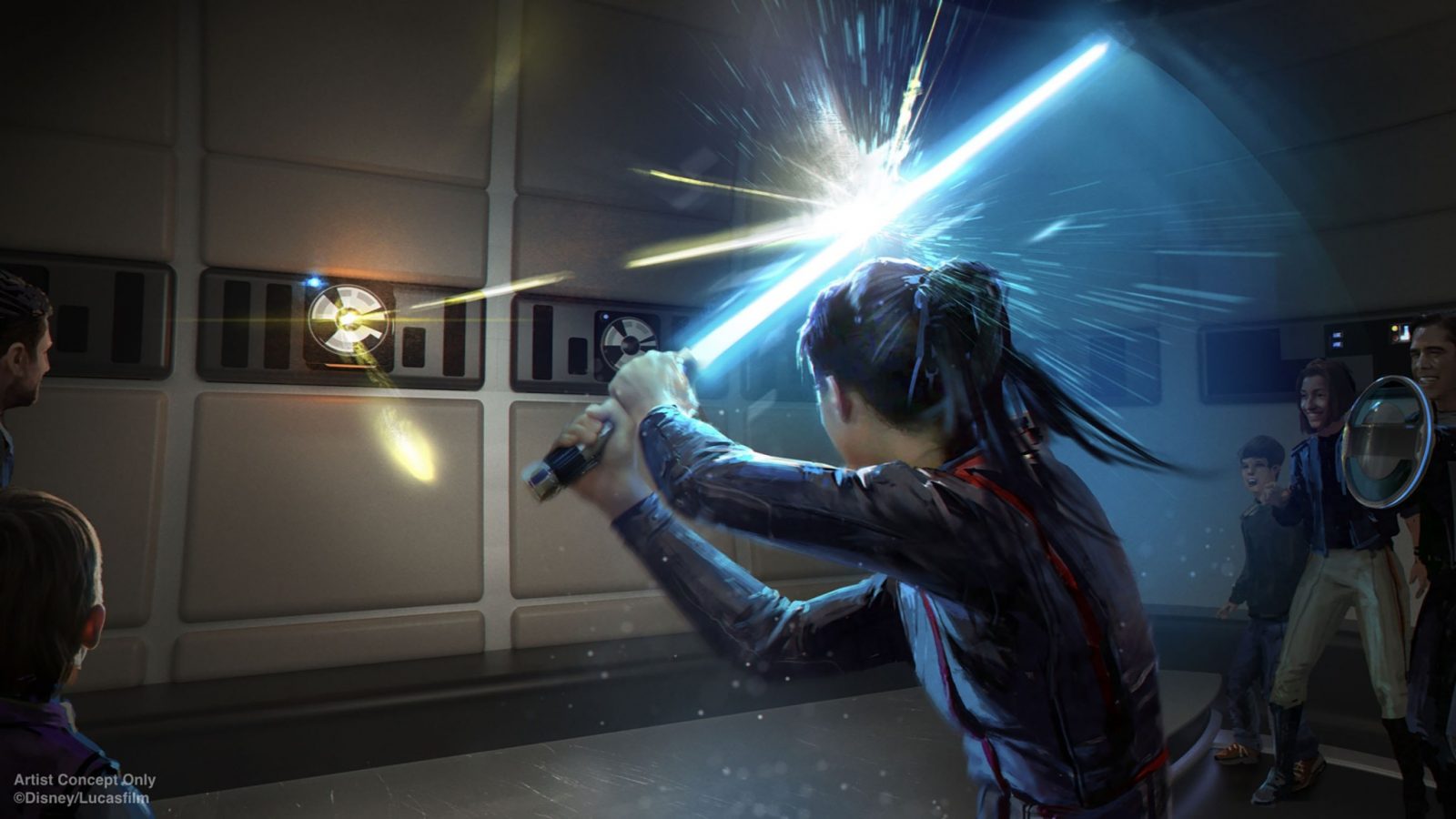 What Is The Opening Date For The Disney Star Wars Hotel?
The Disney Star War's Hotel opening date is scheduled for 2021. Disney has confirmed they will start releasing reservations for the resort in 2020, so if you'd like to score this highly coveted reservation, keep yourself updated with Disney on their definite release date.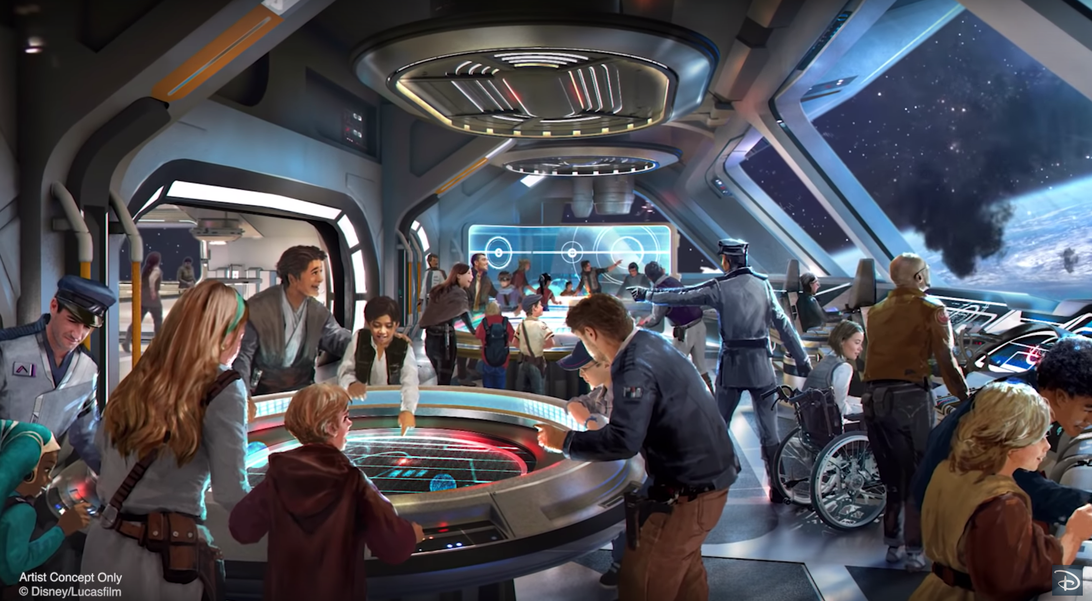 There you have it! All the information about the new Star Wars Hotel at the moment! Check with Disney often to find out when those reservation release dates will be set, so you can get your hands on one of those spots! Now knowing everything you need to know, do you think booking a stay on the Star Wars: Galactic Starcruiser will be worth the price? It sounds like it will be! We can't wait to find out!
Pin this post: