Is Disney Vacation Club worth it?
This is a question we know a lot of Disney lovers have asked themselves, and want an answer to. Booking Disney vacations can be expensive, and being able to have your resort accommodations basically prepaid could save you some money in the long run.
There are so many other things to consider though when it comes to figuring out if Disney Vacation Club is worth it for your family – and we're here to help! We've compiled the most common questions here to help you figure out if becoming a member is right for your family.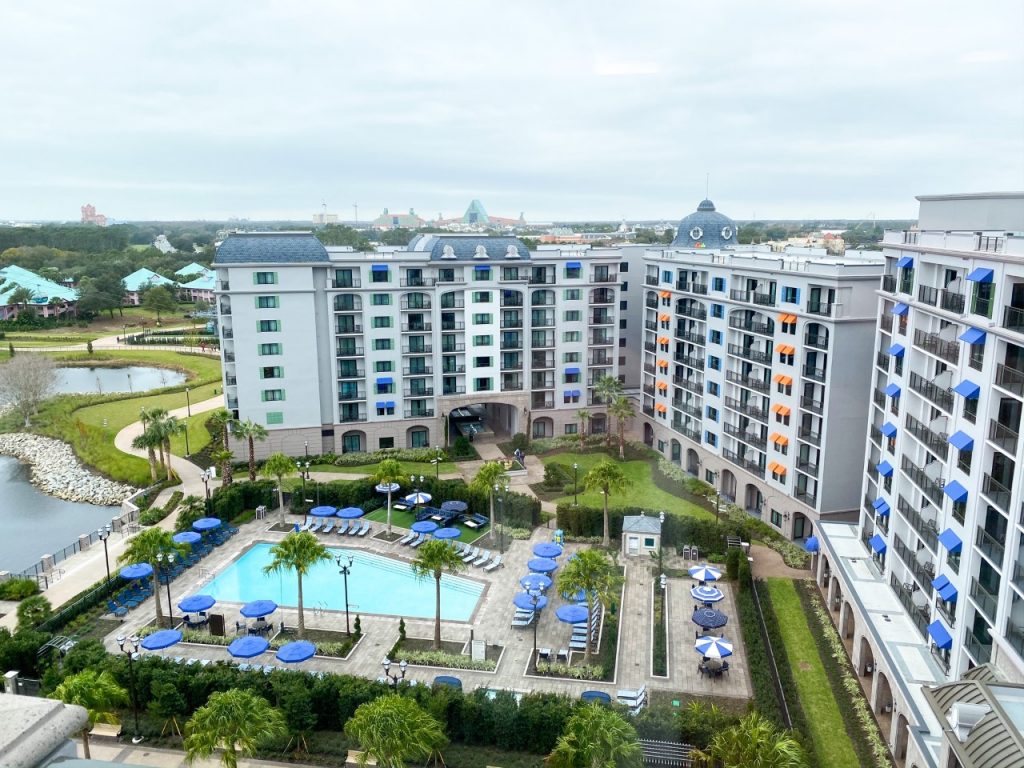 What is the Disney Vacation Club?
Disney Vacation Club, commonly referred to as DVC, is Disney's timeshare program. Like most timeshares, it allows people to "own" a vacation resort and be able to book vacations there for many years in the future.
Only these are on Disney property, and you become a member of Disney Vacation Club. DVC is a points rental style timeshare, and members can use their points every year towards several different styles of Disney vacations. It's a flexible timeshare, and allows members to book at Disney resorts, cruises, and much more.
How Does DVC Work?
Like we said, DVC is a points rental style of timeshare. Members of the Disney Vacation Club buy rental points in order to rent future vacation stays at different places on Disney property. At the time of purchase, the members buy a set number of points – more on this later – and the members choose a "home resort."
The points bought don't change from year to year, but you can choose to add more points later on during the life of your timeshare. Points can also be saved or borrowed from year to year.
There are different factors when it comes to how many points are needed for a stay. Time of year, choice of resort or vacation location, size of room, and length of stay are common factors that will impact the amount of points necessary for a stay.
Where Can You Stay on Disney Vacation Club Points?
There are so many options when it comes to places to stay on Disney property, whether it's in Florida, California, or the beach resorts, but not all of them are eligible for DVC points.
When it comes to Walt Disney World in Florida, there are several resorts you can stay at using Disney Vacation Club points:
Animal Kingdom Villas
Bay Lake Tower at Disney's Contemporary Resort
Beach Club Villas
Boardwalk Villas
Boulder Ridge Villas and Copper Creek Villas and Cabins at Disney's Wilderness Lodge
Old Key West Resort
Polynesian Villas and Bungalows
Riviera Resort
Saratoga Springs Resort
the Villas at Grand Floridian Resort
The two Disney beach resorts are able to be booked using DVC points as well: the Vero Beach Resort in Florida and the Hilton Head Island Resort in South Carolina.
The only location at Disneyland in California that is eligible for using DVC points is the Villas at the Grand Californian Hotel.
The Aulani Resort in Hawaii is also available to be booked using DVC points.
There are multiple other locations around the world that Disney Vacation Club members can book using their points, including Disney Cruise Line, Adventures by Disney, Disney hotels around the world at other parks, as well as RCI timeshares and Concierge Collection Hotels. Having such a huge list of locations available for vacations is definitely a factor the may make Disney Vacation Club worth it!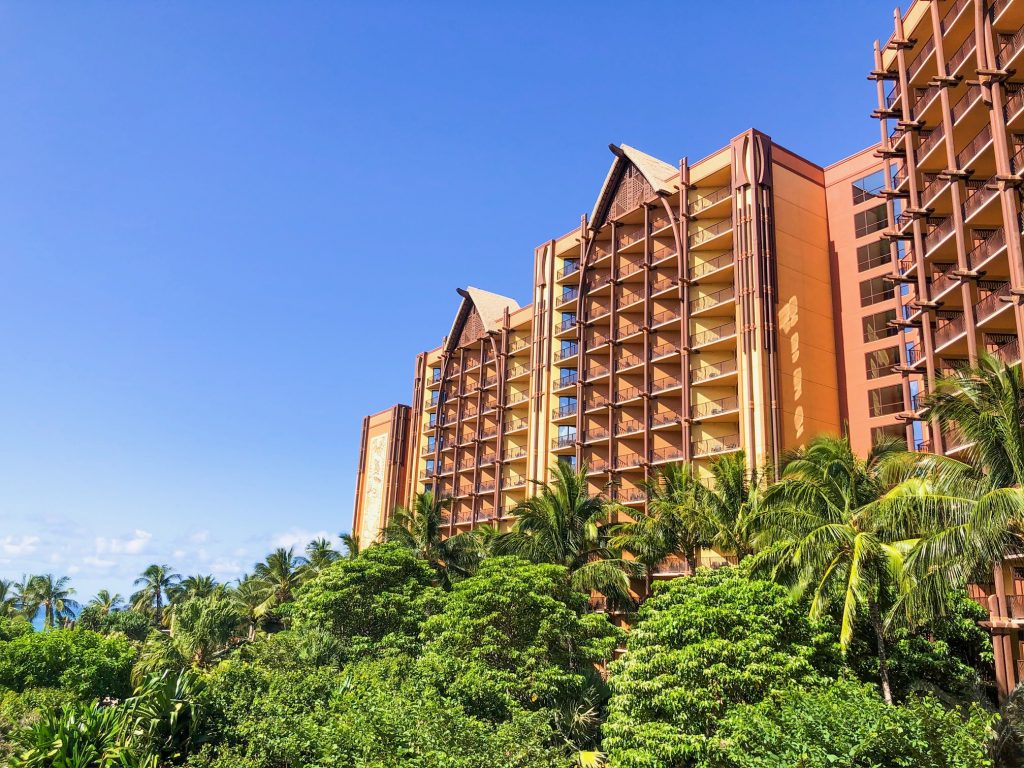 How to Decide if Disney Vacation Club is Worth it to Join?
First and foremost, the biggest factor when it comes to deciding is Disney Vacation Club worth it for your family is the cost. DVC is quite expensive, and requires a lot of money upfront. It is a timeshare after all, and you own a piece of property. This requires a down payment, potential monthly payments, annual maintenance fees, and the overall price is similar to the cost of a new car.
You also have to think about how often your family likes to go to Disney World – or would be willing to go to other locations owned by Disney. Your membership guarantees you a trip every year, or you have the ability to bank your points for a bigger trip down the road, or even borrow from the next year for a big trip this year.
If you do decide to go every year, you have to think about whether that is cost effective or not. Travel, tickets to get into the park, and food/merchandise costs still need to be considered.
Also, your points expire after 50 years. You have to make sure you get enough trips in to break even, go at least once a year every year for 50 years, and, if going for 50 years isn't going to be possible, you can leave your Disney Vacation Club to someone else.
How Much Does Disney Vacation Club Cost?
Like we mentioned earlier, the biggest factor to answering the question "is Disney Vacation Club worth it?" comes down to the cost. When purchasing, Disney requires you to make a down payment – like buying a home or a car – and then you have to pay the remainder. The minimum initial cost is 10% of the total cost of your membership.
They will allow you to finance the remainder, but they encourage you to pay the rest either on a credit card or pay by cash/debit card. Being able to pay upfront instead of financing or using a credit card would be the best option, considering your monthly payments could be quite large and it could lead to financial strain.
If you decide to finance, you will pay per month like mortgage. You are also required to pay closing costs on your membership, just like buying a home, and the current closing costs start at $587 – but go up based off of the number of points you buy and the room size you choose.
You also have to consider your annual dues. These take care of things like maintenance, and they go up every year. On average they increase 4%-6% each year, and right now the annual fees start at $70 a month.
Currently, Disney has reduced the minimum number of points required to purchase down to 100 points. For 2020, each point costs $195. This means the absolute cheapest DVC membership right now is $19,500 – without closing costs and annual dues taken into consideration.
DVC Rate vs Paying Cash
Let's do a little Disney vacation math to see if Disney Vacation Club is worth it!
For fun, let's choose Disney's Riviera Resort – the newest DVC resort. We chose the week of Thanksgiving this year, checking in on November 25th, and then checking out on December 2nd. We also picked a Deluxe Studio, which sleeps 4 adults.
The initial purchase of 150 points is more realistic as well, so that's what we went with. Assuming you paid the $29,500 (150 points x $195 per point) cost upfront, you won't have a monthly payment to take into consideration for this price breakdown.
So, you decide to stay at your home resort of Disney's Riviera Resort from November 25th to December 2nd. This will cost you 135 of your 150 annual points – giving you some to bank for the following year. This would only cost you your annual dues this year, and we will go with the $70 per month that Disney says they start at.
135 points used for a 7 night stay, annual dues = $840. Not a bad price for a stay at the Riviera!
Now let's book regularly. Same resort, same Deluxe Studio, and same 7 night stay. That's $637 a night, which comes out to $4,459 for the week. Not exactly the cheapest stay.
And lastly, the other option would be to rent DVC points (more about this later!). The most popular rental website has points for $19 each right now, and the rental for 135 points would be $2,565. The cheapest option without having to have a DVC membership.
Something to consider though: this breakdown only takes into account a DVC membership in which the total cost of the timeshare membership has already been paid in full, and has not been financed or put on a credit card. If that has happened, then you would have to add in your monthly payments – making the cost of a yearly trip much more than the annual dues.
Also, this breakdown doesn't take into consideration the multiple discounts that are available for booking Disney resort rooms throughout the year. Annual Passholder discounts, seasonal room deals, and discounts based off of less crowded times of year can also make staying in a Deluxe Villa much more affordable. These factors could all effect whether DVC membership is necessary or not.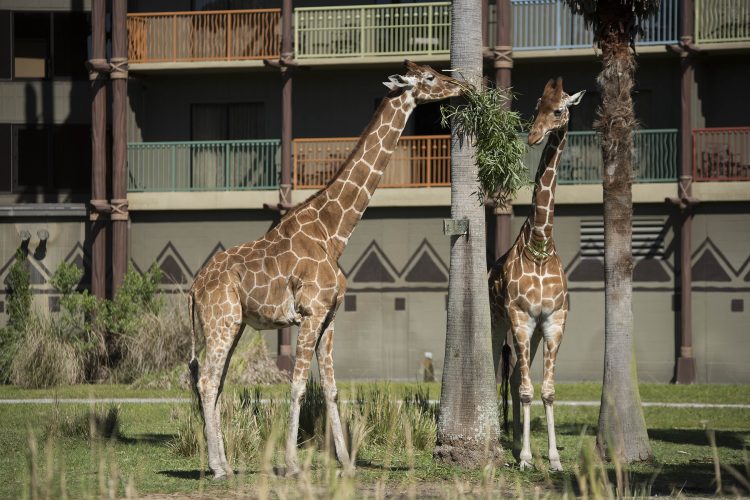 Does DVC Value Change Throughout the Year?
In short, yes!
Disney point values change throughout the year based off of the seasons at Disney World. Disney World currently has 5 seasons:
Adventure Season: January 1-31, September 1-30, December 1-14
Choice Season: October 1-November 24, November 28-30, December 15-23
Dream Season: February 1-15, May 1-June 10, August 16-31
Magic Season: February 16-April 4, April 19-30, June 11-August 15, November 25-27
Premier Season: April 5-18, December 24-31
These seasons are based off of crowd levels and holidays, and of course, when the kids are out of school. The cheapest season is Adventure Season, and the most expensive season is Premier Season.
What are the Best Home Resort Options?
When you decide to buy into the DVC membership program, you have to pick a "home resort." This is the main resort your points belong to, and this really doesn't matter much for new purchases, but it does matter when it comes to resale – whether buying or selling.
Your home resort is also important when it comes to booking your vacations. You are able to book at your home resort up to 11 months in advance, but you're only able to book other DVC resorts 7 months in advance.
You can pick any of the home resorts they are offering to be your home resort when you purchase, but you may get the best deals on the newest or newly renovated resorts. Currently, Disney is offering huge discounts on Disney's Riviera Resort, Aulani in Hawaii, and Copper Creek Villas & Cabins at Disney's Wilderness Lodge.
When it comes to deciding which are the best options for your home resort, consider the value and the space that you need. You are able to choose from Deluxe Studios, 1-Bedroom Villas, 2-Bedroom Villas, and some even have 3-Bedroom Villas. The bigger the family, the bigger the space you will need, but remember that the Deluxe Studios sleep 4/5, and the costs are much cheaper.
Right now, Riviera Resort, Copper Creek Villas & Cabins, Animal Kingdom Villas, and the Polynesian Villas & Bungalows are very popular choices. When it comes to value regarding the price of points and how many points are needed for a good stay, the Polynesian, Saratoga Springs, Bay Lake Tower, and The Grand Floridian Villas tend to be the most economical.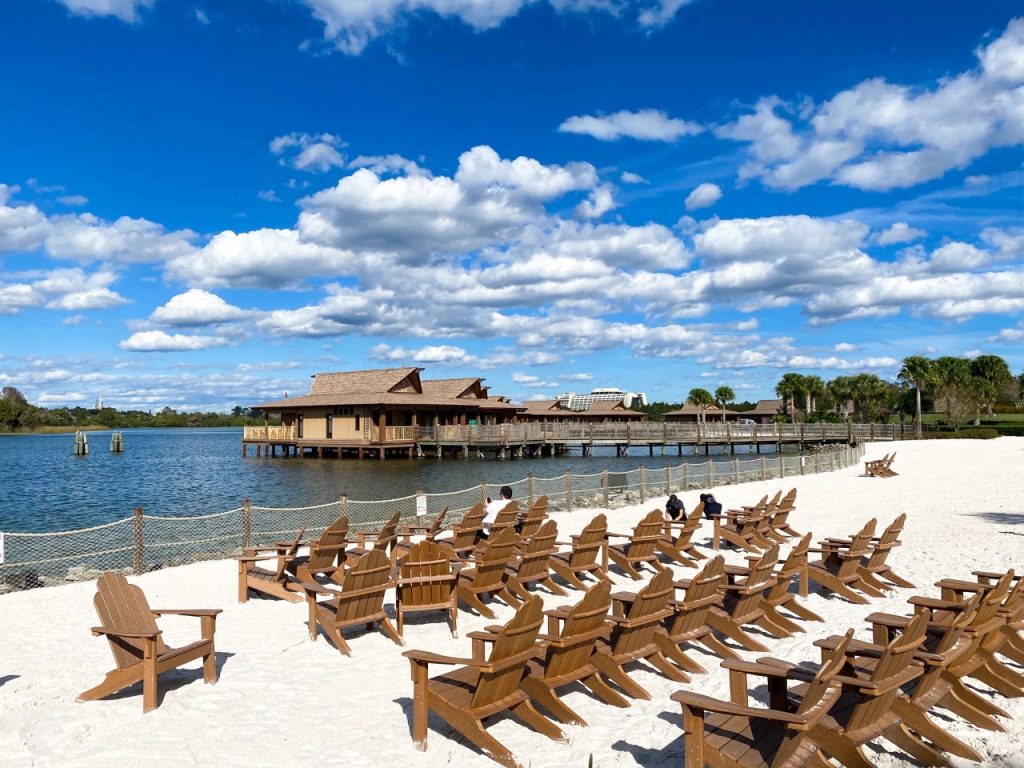 How to Upgrade to a Larger Room with Disney Vacation Club?
Those with larger families or larger vacation parties may be tempted to bypass the Deluxe Studio or 1-Bedroom Villas and initially purchase the 2- or 3-Bedroom Villas upfront. This could be quite expensive though, and you would have to be sure that every time you travel, you are going to need this size of room.
It's much more economical to purchase a smaller one first, and then add on points later on if you need them in order to get bigger rooms. You can also buy points when you need them, and it can even be just for one trip. You can also just use your points to book those larger rooms, especially by borrowing them from future years, and you are able to upgrade to 3-Bedroom Villas, Cabins, Bungalows, and Treehouses for larger family vacations.
Using DVC Points Throughout the Year
Like we had mentioned earlier, you can book and borrow points from year to year. You can borrow points from a future year in order to have a more extravagant trip this year, or you can save points – "bank" them – in order to use them on a future trip, especially more expensive ones. Being able to bank and borrow is a factor that may make going every year not seem as demanding, and it's a factor that can make Disney Vacation Club worth it for some families.
You can also do a one time purchase of points for a special vacation, giving you the ability to take an extra special trip just once in awhile.
You can also do multiple trips in a year if you make good use of the different seasons, and you have enough points that year. You could possibly do an affordable romantic weekend for 70-100 points, and still take a longer vacation at a different time for 100-200 points.
Benefits of DVC Membership
When asking yourself "is Disney Vacation Club worth it?" the benefits to having a DVC membership are things to take into consideration. There are a lot of benefits to owning with Disney Vacation Club, and they include:
Discounts
DVC members are eligible for discounts not just on Annual Passes, but also on food and some merchandise.
Dining Options
DVC members can still book the Dining Plan if they want. Plus, since most villas have full kitchens, you have the ability to cook your own meals and save a little bit of money on your trip. A great way to be prepared for cooking your own meals and having groceries without sacrificing time during your trip is to have your groceries delivered.
Member Perks
Throughout the year, Disney has DVC only after hours events in the parks like Moonlight Magic. These are for DVC members and their invitees only, and they are similar to the after hours events in which the parks are mostly empty and there are free snacks and drinks to enjoy.
Disney Vacation Club owners can also enjoy special lounges just for them, where they can have light bites and beverages, as well as relax in air conditioning. There are currently two DVC lounges in Disney World, one in EPCOT in the Imagination Pavilion, and The Top of the World Lounge at Bay Lake Tower. The status of the EPCOT one once the renovations are done is unknown though.
DVC members may also get special swag and freebies sent to them throughout the year, or during their trips to Disney World.
Vacation Perks
The best benefit of joining Disney Vacation Club would have to be having a guaranteed Disney vacation every year. Disney also offers special vacation planning services for DVC members, and helps them decide how to best use their points and when and where to book.
When staying at a Disney World Deluxe Villa, members can also resort hop in order to pool hop! Some of the best pools are at the Deluxe Resorts, and the best pool has to be Stormalong Bay that's at Beach and Yacht Club. Being able to hop over to this sandy-bottomed amazing pool regardless of where you stay is a major perk.
DVC members also get choices of great accommodations at the Deluxe Resort Villas. Most of these rooms are extremely nice, and very luxurious, and the yearly costs will never equal the cost a non-DVC member would pay for these luxurious rooms.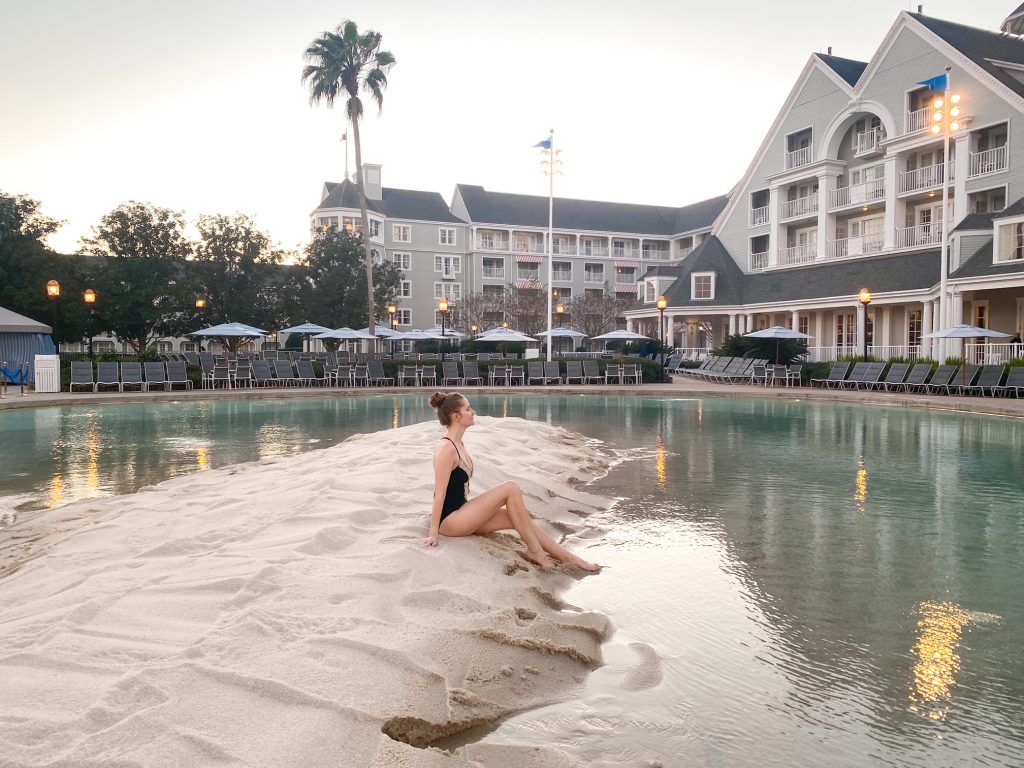 Downsides of DVC Membership
While there are tons of perks to having Disney Vacation Club membership, nothing is without its downsides.
First, it's impossible to look past how expensive DVC membership is. The upfront cost, the overall cost, as well as the yearly dues aren't cheap. Plus the annual fees increase every year, and can be unpredictable.
Not only is the cost of the membership expensive, but it doesn't include other costs you incur on Disney vacations. Admission, food, merchandise, and travel are all other costs that you have to take into consideration – especially if going once a year.
You have the membership for 50 years, and your families desire to go every year may decrease after awhile. Going every year may become tedious, and it does limit where and when you can go on vacation. While there are a lot of choices for booking, even places all around the world, not all of them will be easy to get to or affordable to travel to for the average family.
Having a Disney Vacation Club membership takes some of the fun and spontaneity out of booking for Disney. You aren't able to book a Disney World trip on a whim and just go for a little trip whenever you want. In order to use your points, you have to book quite a ways in advance and plan for a trip in order to get the most out of your points.
Renting DVC Points
Even if you don't own membership with Disney Vacation Club, you can still book these rooms. As we mentioned earlier, the rack rate of these rooms can be pretty pricey, and may not be the most affordable option for most families who want to stay in the more deluxe rooms.
Being able to rent DVC points is a much more affordable option! There are several reputable website services that help DVC members rent their points out to non-members when they aren't able to use them. These sites offer deluxe stays at a much cheaper price than both rack rates and purchasing DVC membership. You can find out how to rent DVC points and see how much money you can save by doing so here.
So, is Disney Vacation Club Worth It?
There isn't a cut and dry answer to this question, and ultimately, this is up to you.
There can be a lot of benefits to having DVC membership, and it's a great program for those who want to secure their Disney vacations every year, and be able to book well in advance. It's also great for those who want to travel to different Disney locations, go on Disney cruises, and take advantage of the trips offered by Adventures by Disney. Plus, you have the ability to stay in a lot of nice resorts as well, and enjoy more luxurious accommodations on your trips.
Buying into Disney Vacation Club may also be worth it for those who can pay the total cost upfront and don't have to finance the cost of membership. That makes it more affordable overall, and keeps the yearly costs limited to the annual maintenance fees.
But, it can be expensive, and 50 years is a long time to hold onto a timeshare. And, of course, it is a timeshare program. These are hard to get out of, and can be difficult to resell.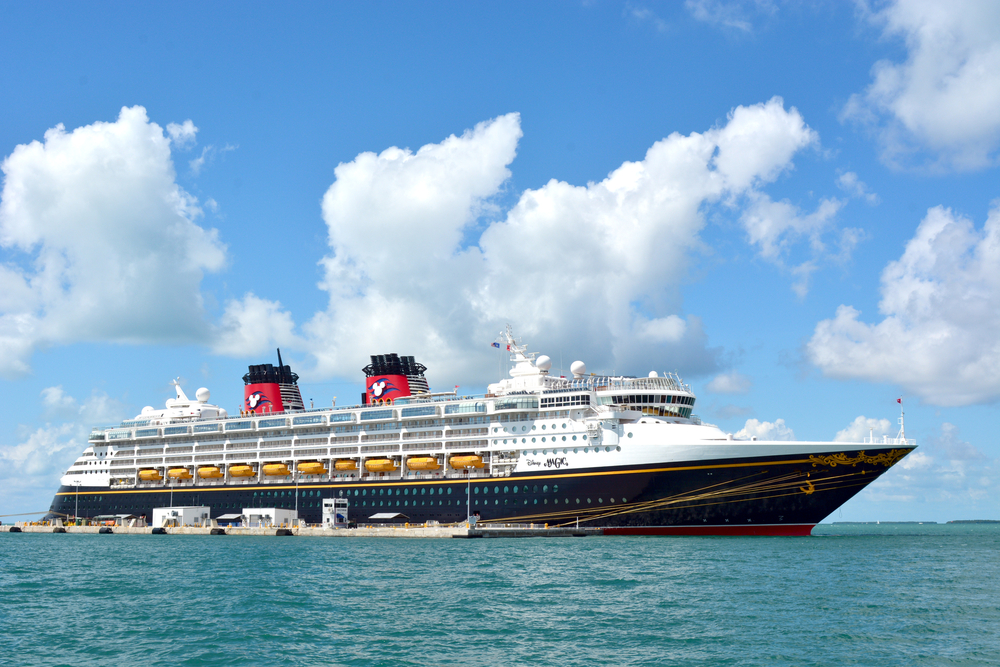 If you're considering buying into Disney Vacation Club, we recommend taking a lot of different factors into consideration. We have laid out the biggest factors to consider, and we hope this helps you decide whether Disney Vacation Club is worth it for your family or not.
Also, if you are considering buying in after reading this article, we definitely recommend taking the tour that is offered at Saratoga Springs. Yes, it is a pitch to buy a timeshare, but you do get a tour of what some of the rooms look like, you get a gift card for attending, and you don't have to purchase that day. It's a great way to get some in-depth information about Disney Vacation Club, and they may offer some great deals when you take the tour!
Are you a DVC member, or are you considering it? Let us know in the comments!